Getting mom a meaningful gift she'll love is always important. Year after year, it can be tough to brainstorm new gift ideas for Mom from daughter.
Between Mother's Day, Christmas, and birthdays, you may feel like you long exhausted all of your best Mom gift ideas, especially when it seems like your mom has everything already.
I've rounded up 30 gift ideas for Mom from daughter, with something for everyone. Many of these items I own myself, have gifted to moms on multiple occasions, or come highly recommended from fellow moms. They're perfect for moms, mother-in-laws, sister-in-laws, and more.
Happy shopping! I know you'll find great gifts for the moms in your life.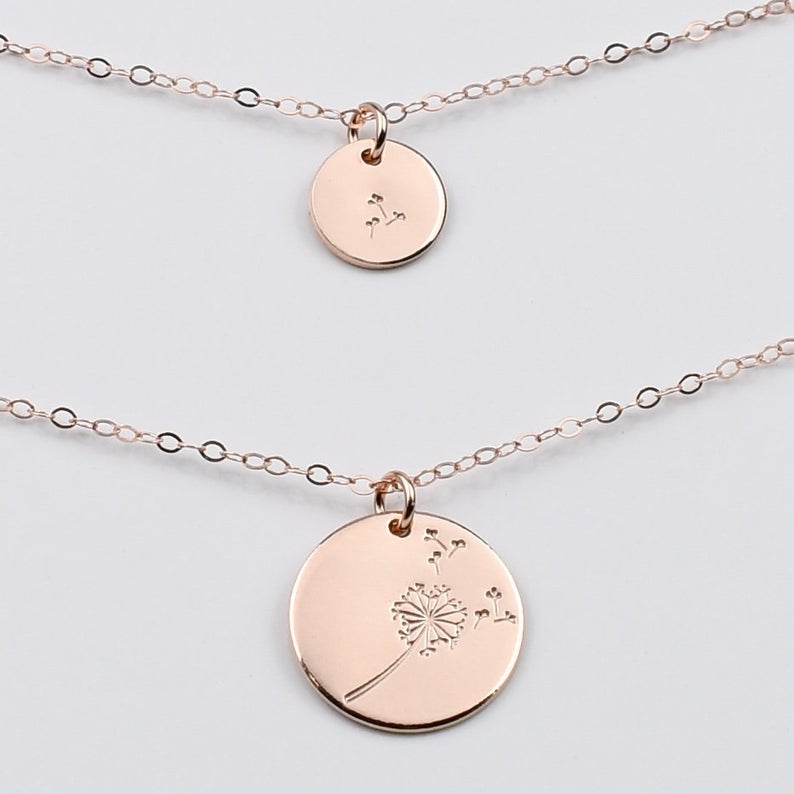 1. Mother-daughter necklace
A mother-daughter necklace is the perfect way to keep your mom's love close to you every day without wearing anything too flashy. Just a few of my favorite mother-daughter necklaces on Etsy include silverandivy's coordinating hearts, CaitlynMinimalist's intertwining hearts, and SashJewelry's coordinating dandelions (pictured).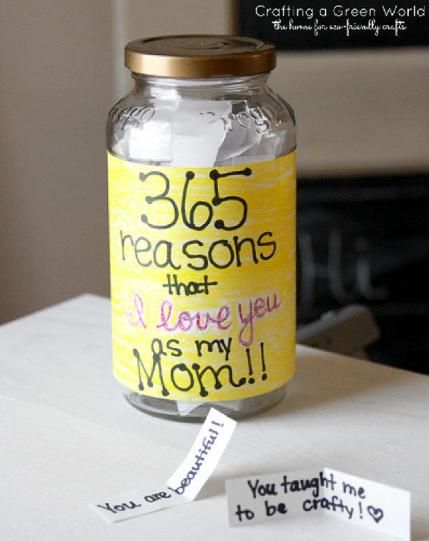 2. 365 reasons I love to call you mom jar
Crafting a Green World's 365 reasons I love to call you mom "jar of love" will keep a smile on Mom's face all year long. I suggest starting this project well in advance of Mother's Day or Mom's birthday, so you have plenty of time to think of your reasons. If 365 is an overwhelming number, make a 50 or 100 reasons jar.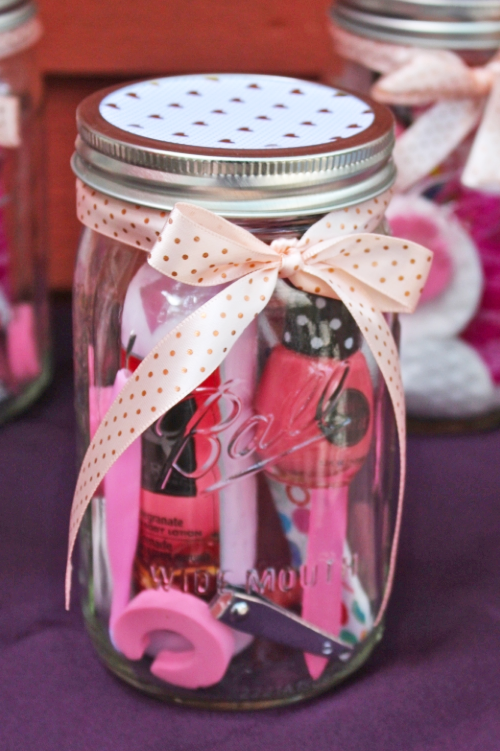 3. Manicure/pedicure supplies
It's wonderful to have nice manicure/pedicure supplies and isn't something that all women want to spend money on for themselves. For home manicures/pedicures, I almost always use Essie products. I love their base and top coats and have way too many favorite colors to count. Two of my go-to colors are Where's My Chauffeur and Muchi Muchi. I love also the Essie gel couture line and come back to the Stitch by Stitch gel couture color week after week. My other go-to nail supplies for gifts are toe separators and a glass nail file.
There is a lot of inspiration on Pinterest for putting together a manicure/pedicure gift jar. The image I'm sharing here is from Weekend Craft.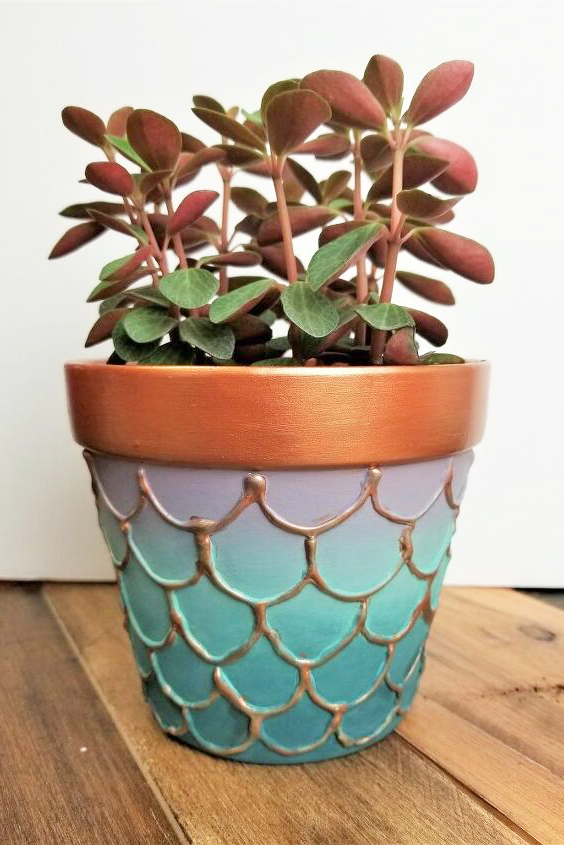 4. Plant in a DIY pot
Painting your own terracotta pot or other planter is a simple way to take a plant or flower gift up a notch. Personally, I prefer a timeless decor piece to a pot with a cheesy Mother's Day sentiment. Just a few ideas for DIY flower pots include Hometalk's embossed mermaid pots (pictured), Sparkle Living's confetti pots, Bohemian Kate's ikat pots, and Wit & Whistle's color-dipped pots.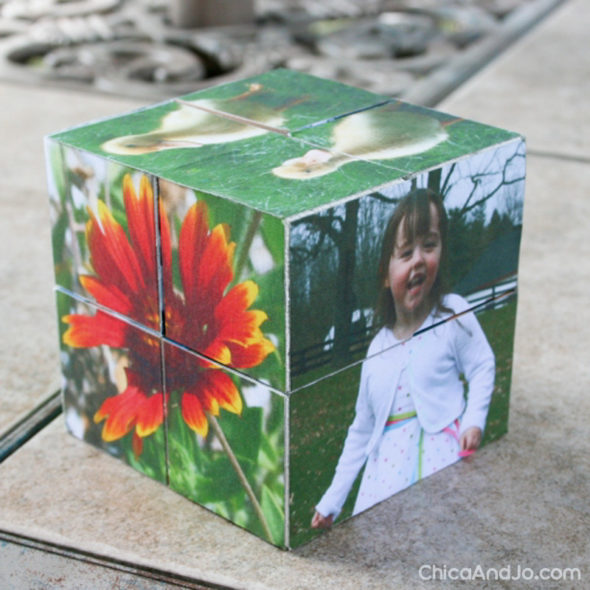 5. DIY photo cube
In an age where we view most of our photos on our phones, gifting printed photos and physical photo gifts always makes for a meaningful present. You can't go wrong with the classic wooden DIY photo cube. Trish Sutton has a great tutorial for it. If you want to take the DIY photo cube idea up a notch, check out Chica and Jo's "magic" folding wooden photo cube (pictured).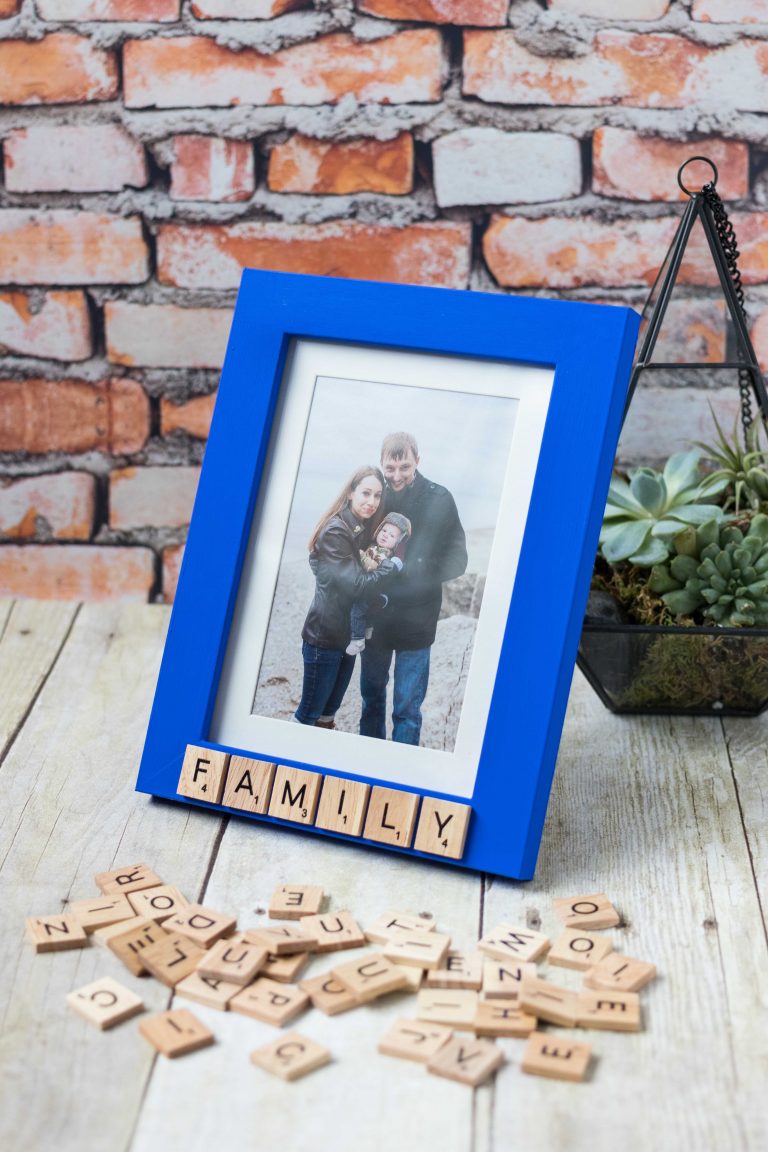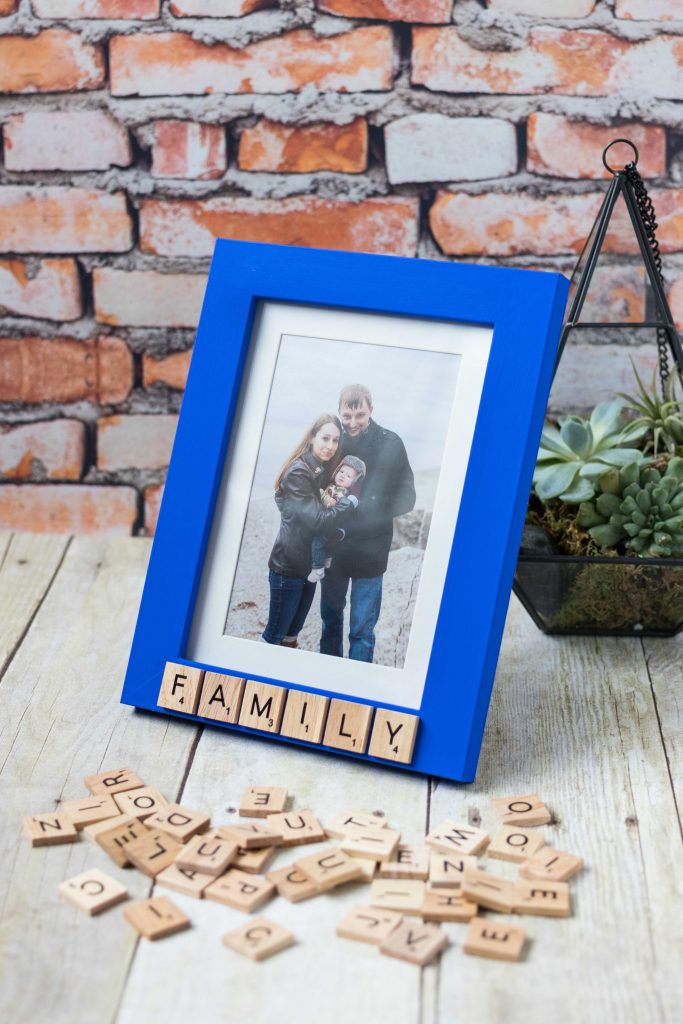 6. DIY photo frame
A picture frame that you make or decorate yourself takes any photo gift up a notch. A few years ago, I made a DIY Scrabble tile picture frame that makes a great gift. You can customize it in any color with any lettering that you like.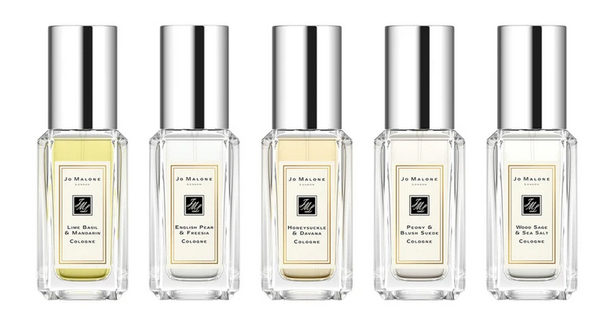 7. Jo Malone cologne sampler set
If you read my favorites posts, you know that Jo Malone is the only perfume brand that I really like and wear regularly. The Jo Malone cologne sampler set comes with five miniature bottles of classic Jo Malone fragrances. Her scents layer beautifully, allowing for even more fragrance combinations.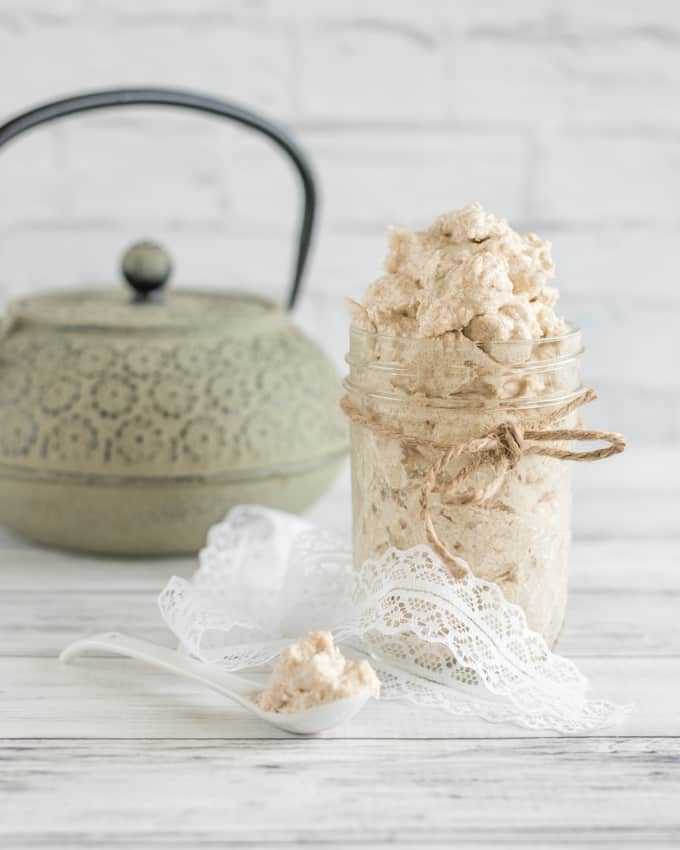 8. Homemade sugar scrub
Homemade sugar scrubs are so easy to whip up, and they smell amazing. Having a sugar scrub that you love makes every shower and bath a little bit better. I have to recommend my friend Natasha's recipe for a cinnamon latte whipped sugar scrub. Don't feel limited to this option, though. You'll find sugar scrub recipes with every fragrance combination imaginable.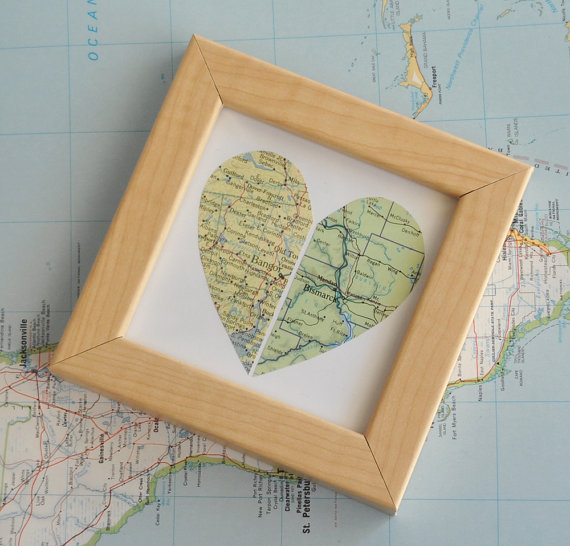 9. Long-distance gift
When you live a long distance away from your parents, you may feel inspired to get them a few long distance-themed gifts. One of my favorite long-distance gifts is Etsy shop ekra's personalized framed heart map wall art.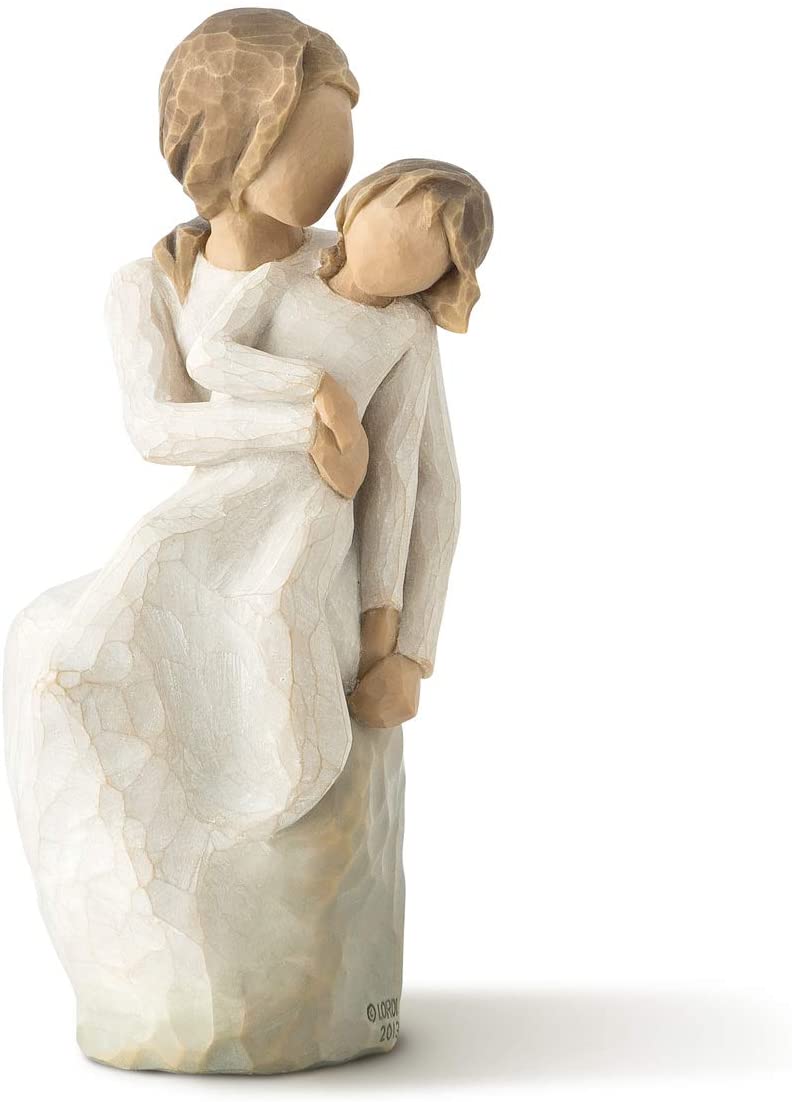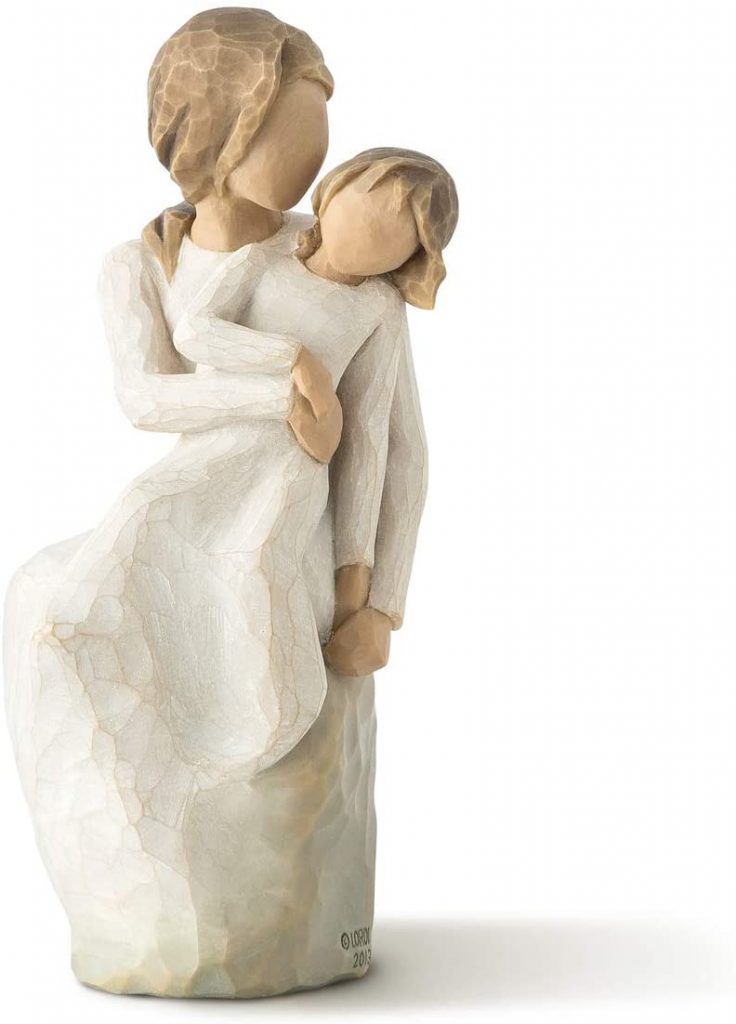 10. Willow Tree figure
Willow Tree figures are so sweet and make great gifts for numerous occasions. As a daughter to mom gift, the MotherDaughter figure is a classic choice. I also love Close to Me and Chrysalis as well as the mother and daughter hand-painted memory box.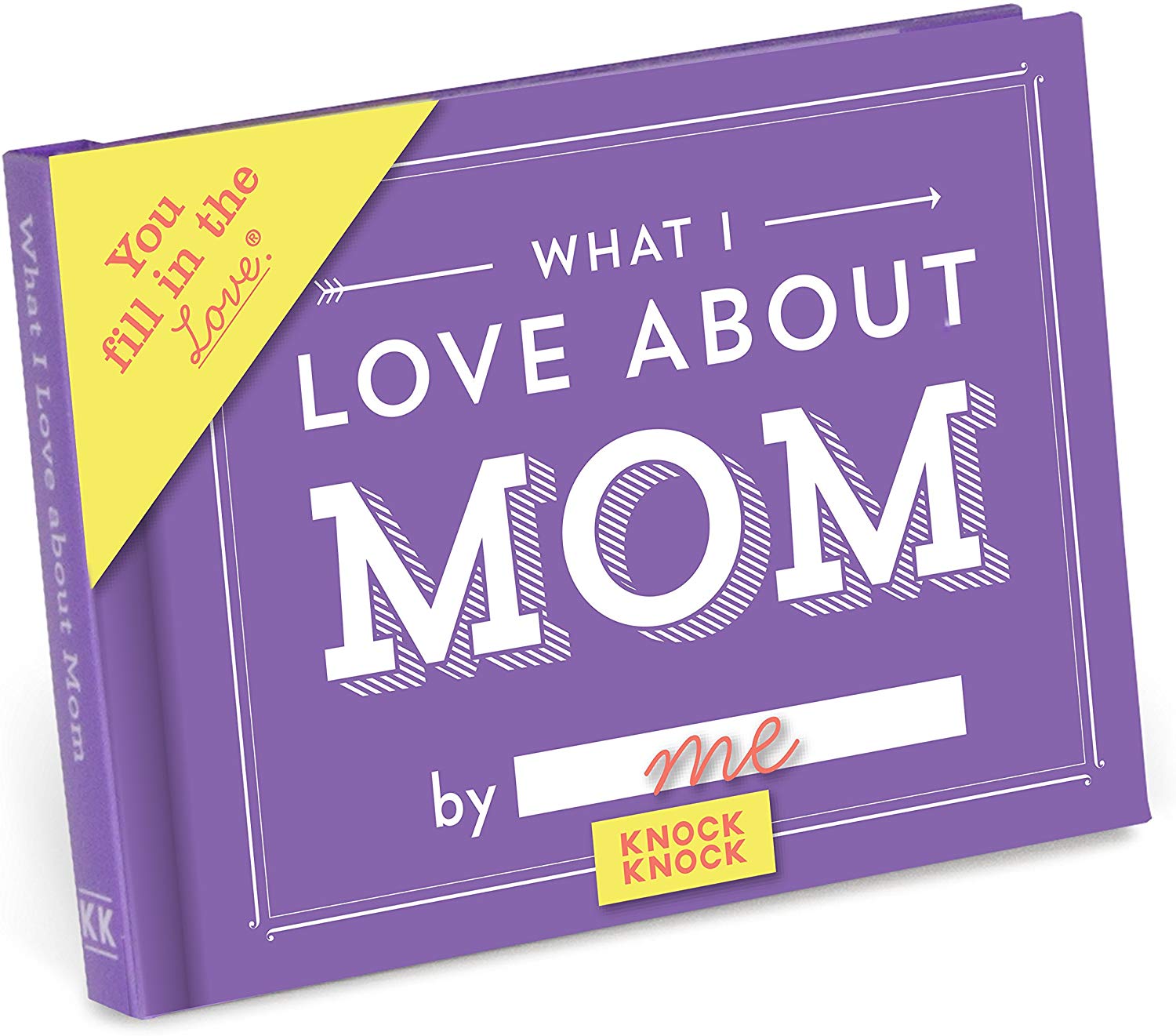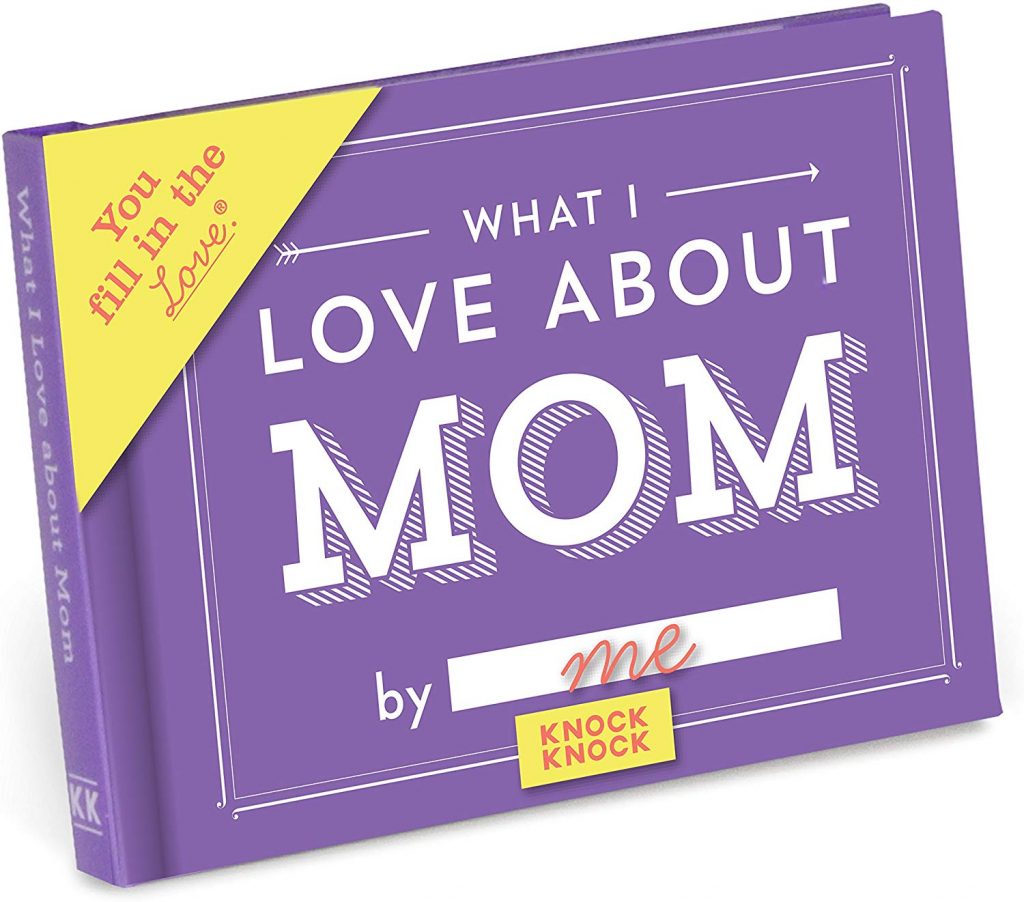 11. Knock Knock What I Love About Mom book
The Knock Knock What I Love About Mom fill-in-the-blank book is such a cute idea. It has tons of prompts for you to complete about why your mom is the best. You can make it as funny, serious, or heartfelt as you like.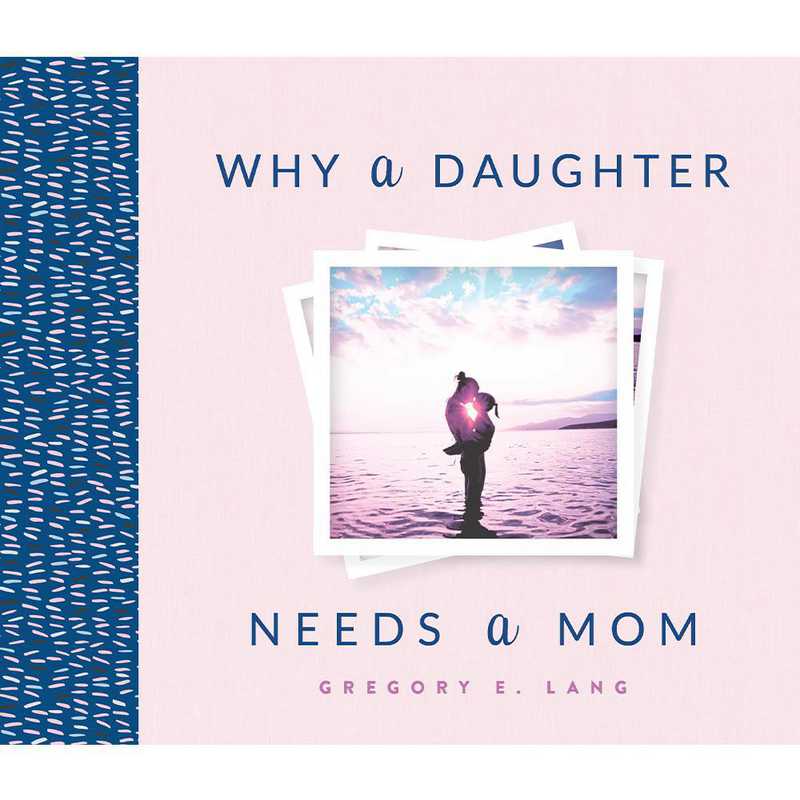 12. Why a daughter needs a mom book
Why a Daughter Needs a Mom is a sweet book with 100 reasons why Mom's love is the guiding light her daughter requires to grow into the wonderful woman she's meant to be. It includes more than 40 stunning black and white photographs. For young daughters giving gifts to Mom, consider the companion picture book Why a Daughter Needs a Mom.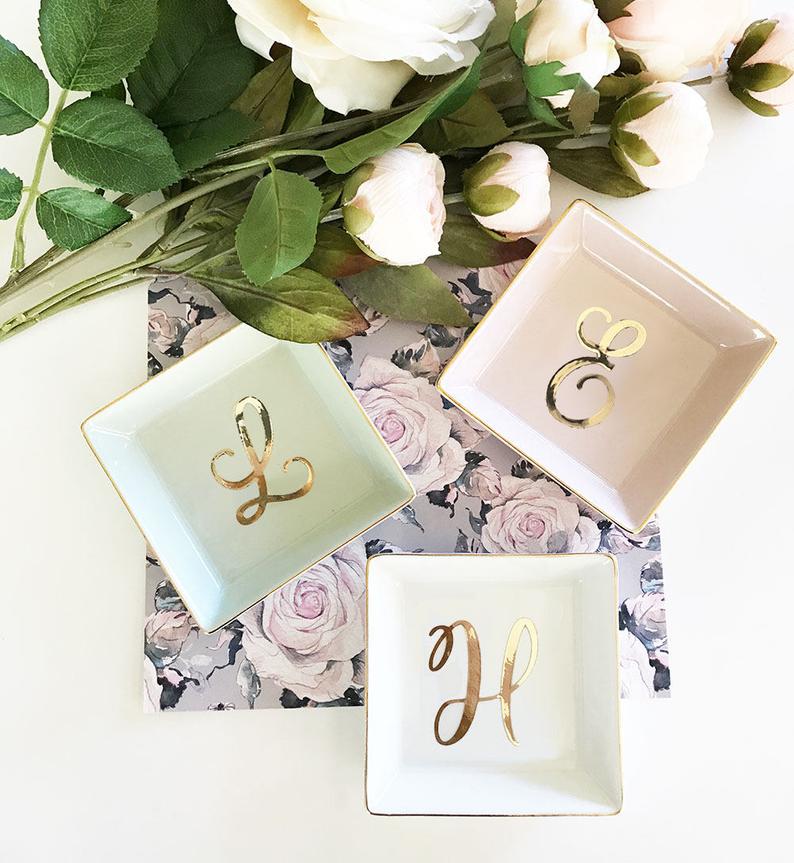 13. Personalized ring dish
Most Etsy shops advertise name or monogram ring dishes as a bridesmaid gift or bridal shower party favor. A personalized ring dish is also a great mom gift. Having a dedicated space to store rings in the bathroom, bedroom, or kitchen ensures they stay safe and clean. Even when you already own a ring dish, it never hurts to get a second one to keep in another room in the house. I love DezCustomCreation's simple white ring dish with script font and your choice of lettering and ModParty's neutral and pastel ring dishes with gold monograms (pictured).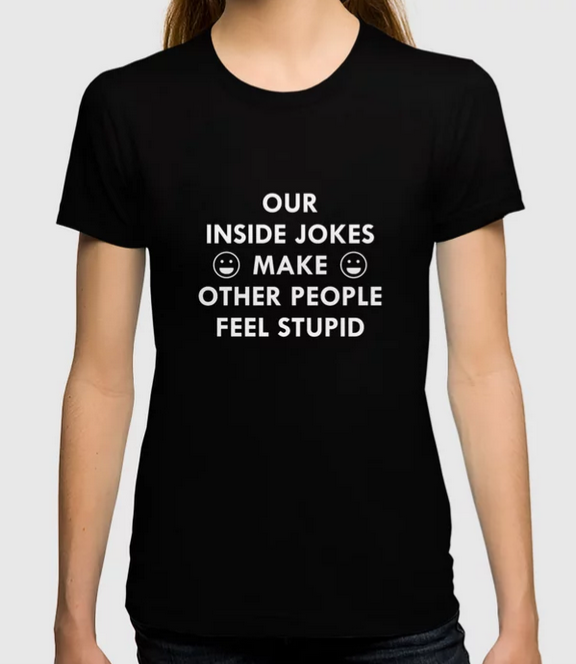 14. Custom t-shirt with an inside family joke
Having a custom t-shirt with a favorite family saying or inside joke will put a smile on Mom's face and remind her of good family memories every time she wears it. My personal favorite place to order custom items is Society6. The above pictured shirt is the Inside Jokes t-shirt by vectorplanet.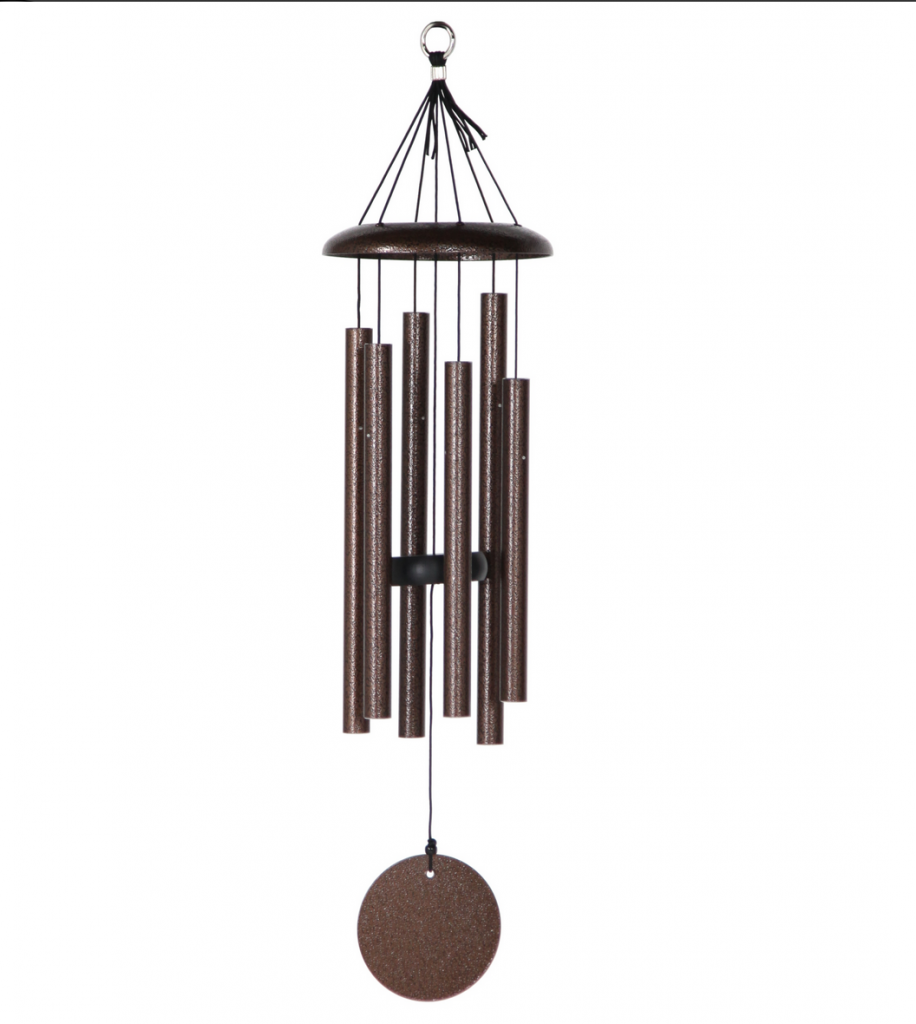 15. Windchimes
Windchimes get a bad rap because a lot of them are poorly made and have tinny, annoying sounds that no one wants to hear. A larger windchime with deep, high-quality chimes makes beautiful music, especially when it's partly sheltered, so it doesn't play all the time. I recommend looking for windchimes at least 27″ long. My personal pick is the Corinthian Bells line from QMT Windchimes (pictured). I've owned one for several years and love it.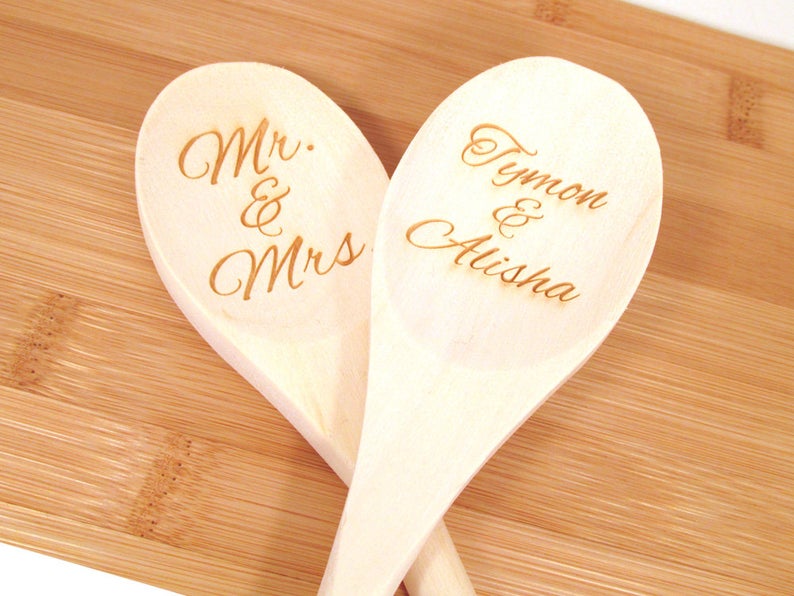 16. Personalized wooden spoon
You know that I can't write a gift guide with handmade items and not include something from my friend Edi's shop. All of her items are high-quality and have lots of customization options. Memoriesforlifesb's personalized wooden spoon is the perfect gift for moms who love to cook and bake. Choose the spoon length and custom message.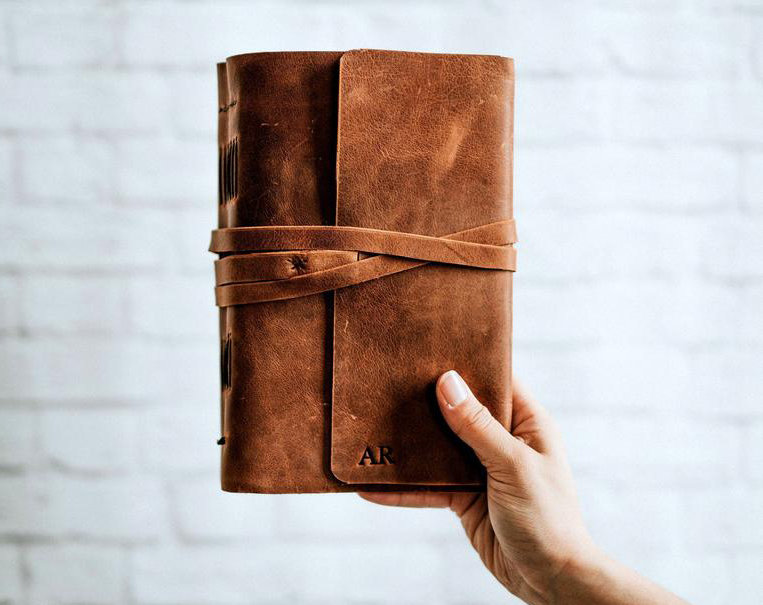 17. Personalized leather-bound journal
Handmade leather-bound journals are gorgeous and make it a pleasure to keep a journal, bullet journal, record dreams, write to-do lists, and much more. I love ForestNine's personalized leather-bound journal. In addition to adding initials, you can choose the size and paper type (blank, lined, recipe, or waterproof).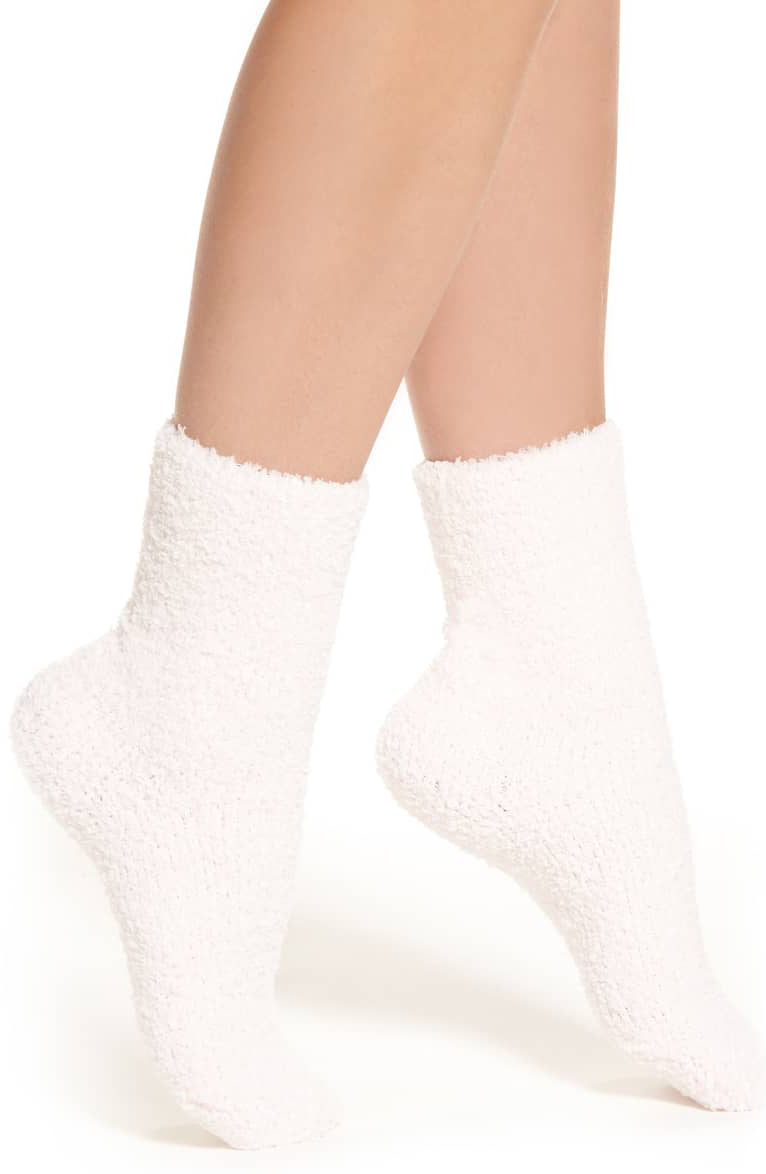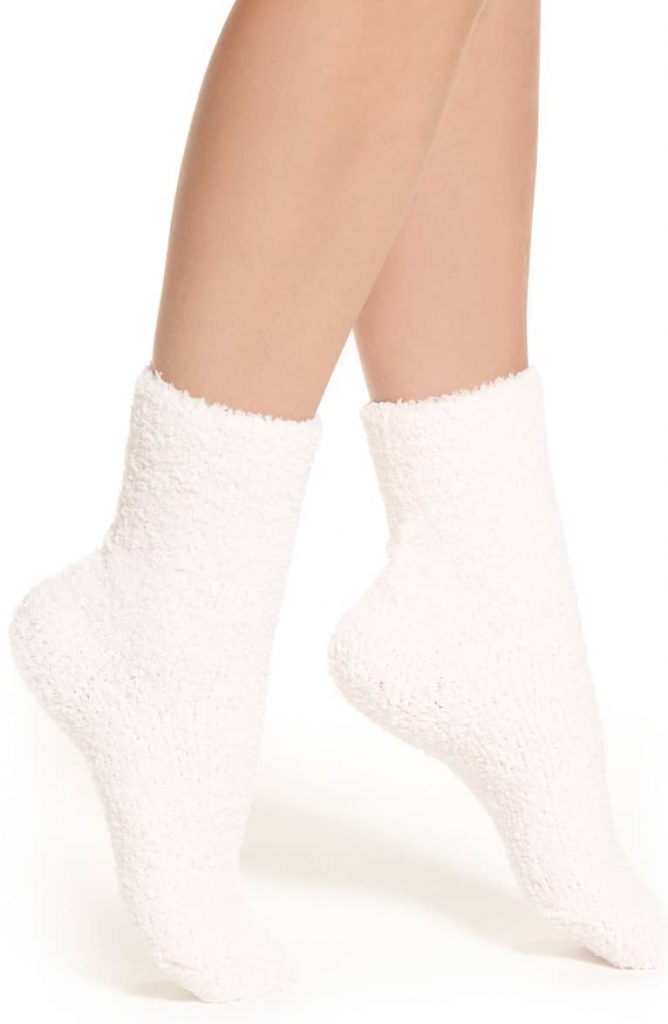 18. Butter socks
Fuzzy socks are one of my favorite parts of winter. Nordstrom's butter socks are some of the softest socks I've ever owned, and they hold up well from one season to the next. I mostly wear them around the house on days that I'm not going anywhere. They're perfect for layering for chilly days outdoors, too. Nordstrom carries neutral colors all year round. Around Christmas, they also offer butter socks in fun holiday prints.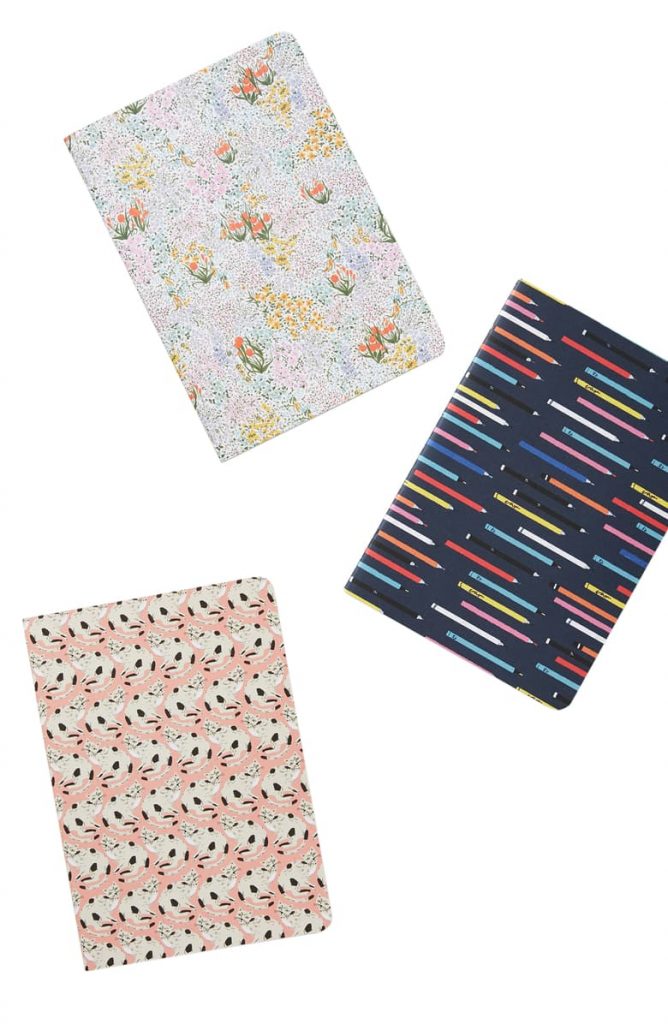 19. Anthropologie journals
Anthropologie offers a range of journals and journal sets, including planners, through Nordstrom. The roll out new patterns and colors regularly, all of which are fun and interesting. If Mom loves brainstorming and keeping lists with pen and paper, she's sure to love one of these planners or journal sets.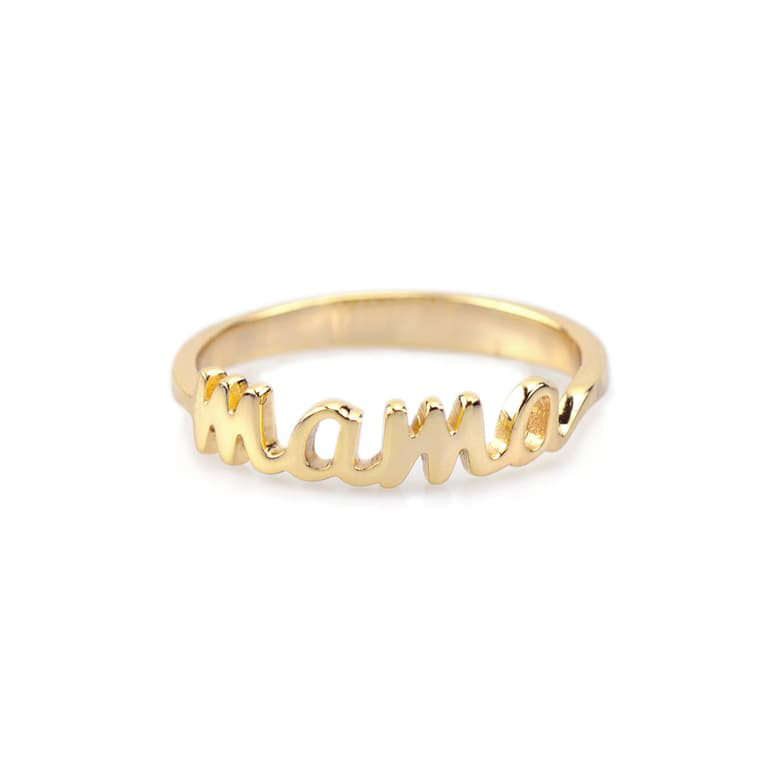 20. Mama script ring
Kris Nations mama script ring is such a sweet piece of jewelry. I love subtle jewelry, and the mama script ring fits the bill perfectly. It features beautiful, easy-to-read script and is available in gold or silver.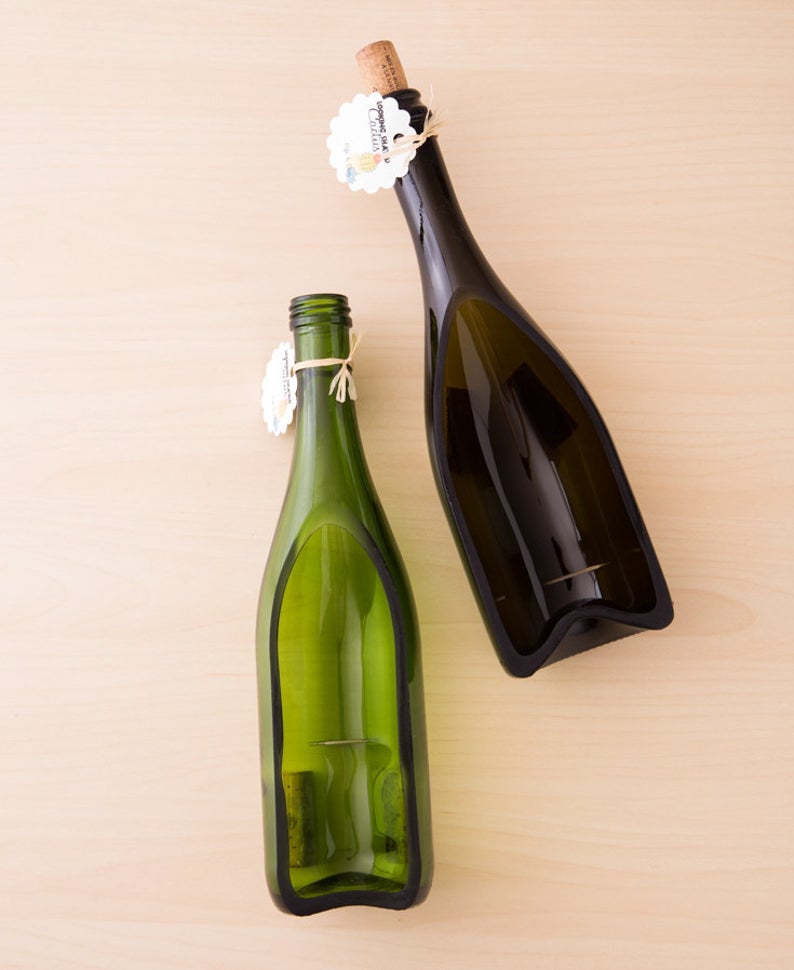 21. Recycled wine bottle chip and dip set
One of my newest favorite gifts to give is LookingSharpCactus's upcycled wine bottle serving set. It's such a unique set of pieces that are sure to be a talking point every time you host an event.
You can also order the recycled wine bottles with drainage holes and use them as planters instead of serving dishes. She has single bottles available as well.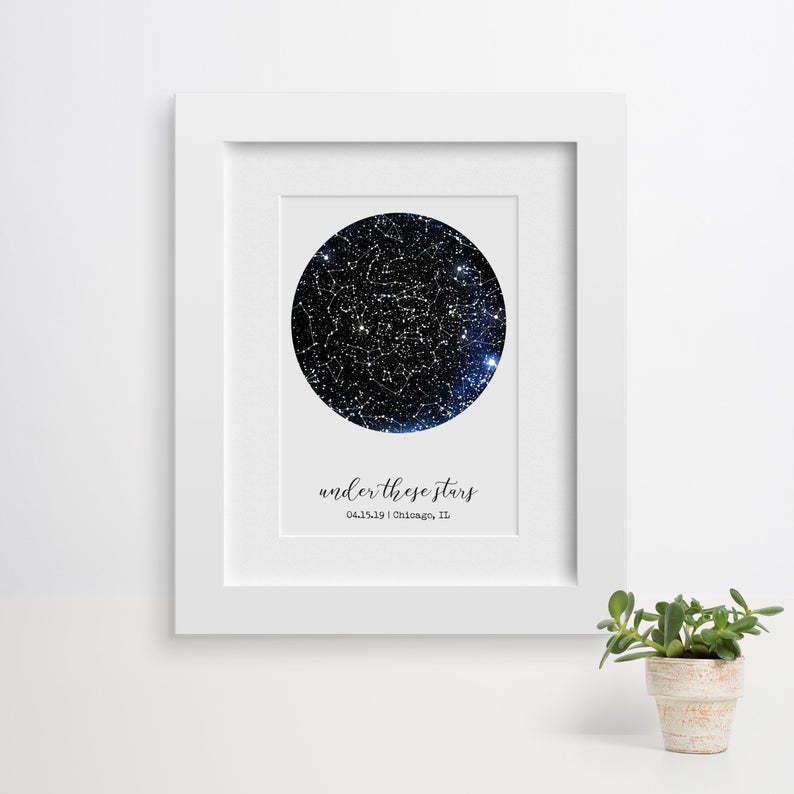 22. Star map print
The star map print is such a sweet idea and can be customized with a date for a birthday, anniversary, or another special event. The above print is the custom constellation map from FinchandCotter. I love the aesthetic of this print, and it comes in multiple sizes with or without a white or black mat. It's also extremely well-rated. If you don't love it, there are lots of other star map print options on Etsy.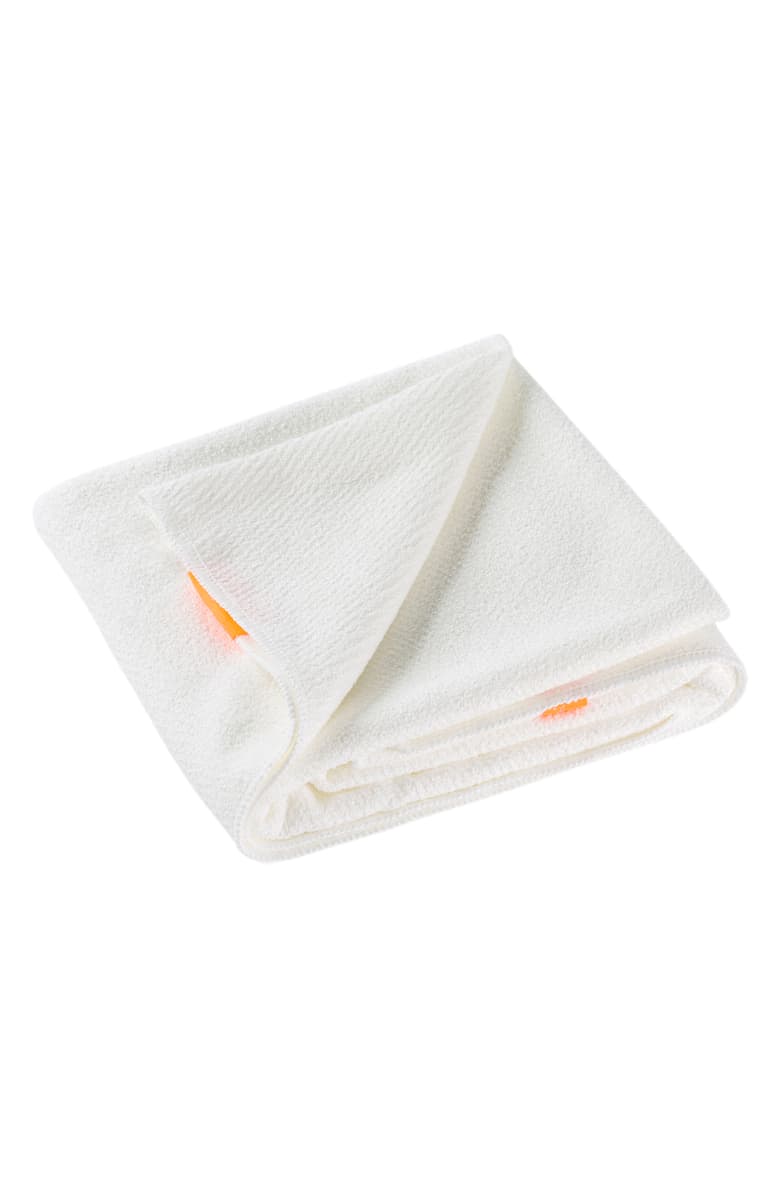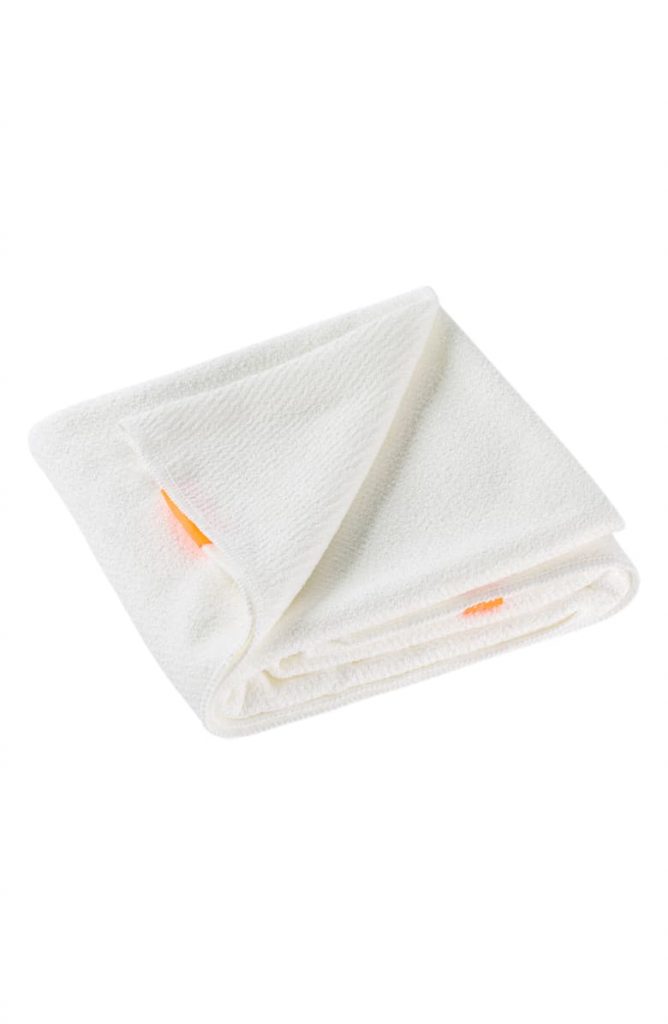 23. Hair towel
A hair towel is one of those items that you don't know you need until you use it, and then you can't live without it. I've had the AQUIS Lisse hair towel for five or six months now and can't say enough good things about it. It's been a complete game-changer for hair texture and style. Your mom and all of your mom friends will appreciate being gifted one.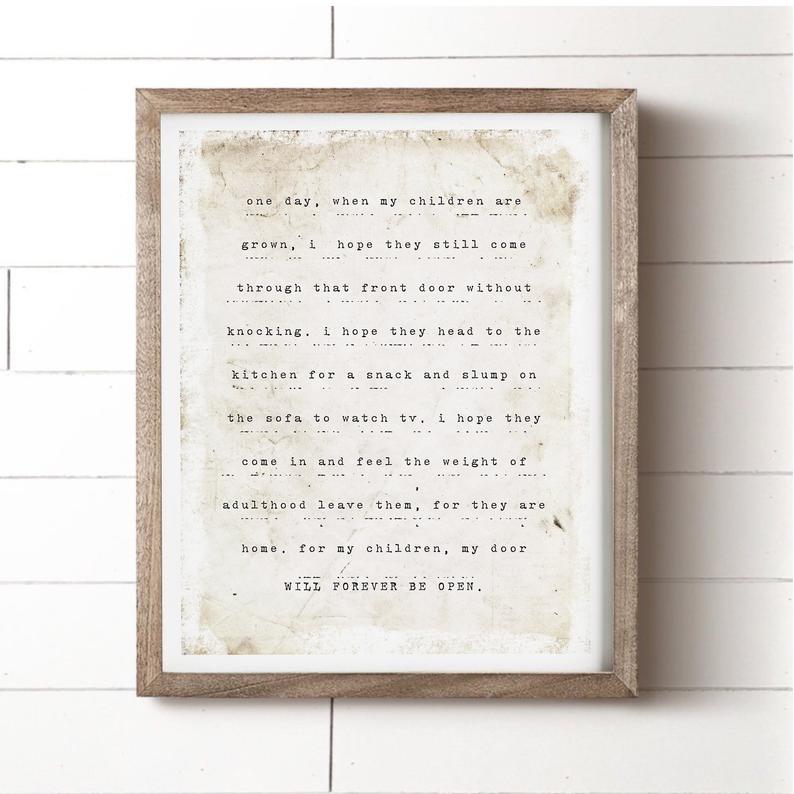 24. Handmade wall art
When I'm searching for decor for my own house or giving decor as gifts, if I'm not making it myself, I'm often buying it from another maker. Just a few of my favorite handmade Etsy shops for one-of-a-kind wall art that have great options for the moms in your life include thewheatfield, HouseFenway, and jennasuedesign. For a mom gift, I especially like HouseFenway's one day when my children are grown print (pictured).
25. Countertop makeup organizer
The Jerrybox Vanity 360 Degree Organizer is perfect for housing lots of makeup and beauty products in a compact footprint. It's stylish enough to have right out on a bathroom countertop or dresser top and also works perfectly in a narrow cabinet because it rotates.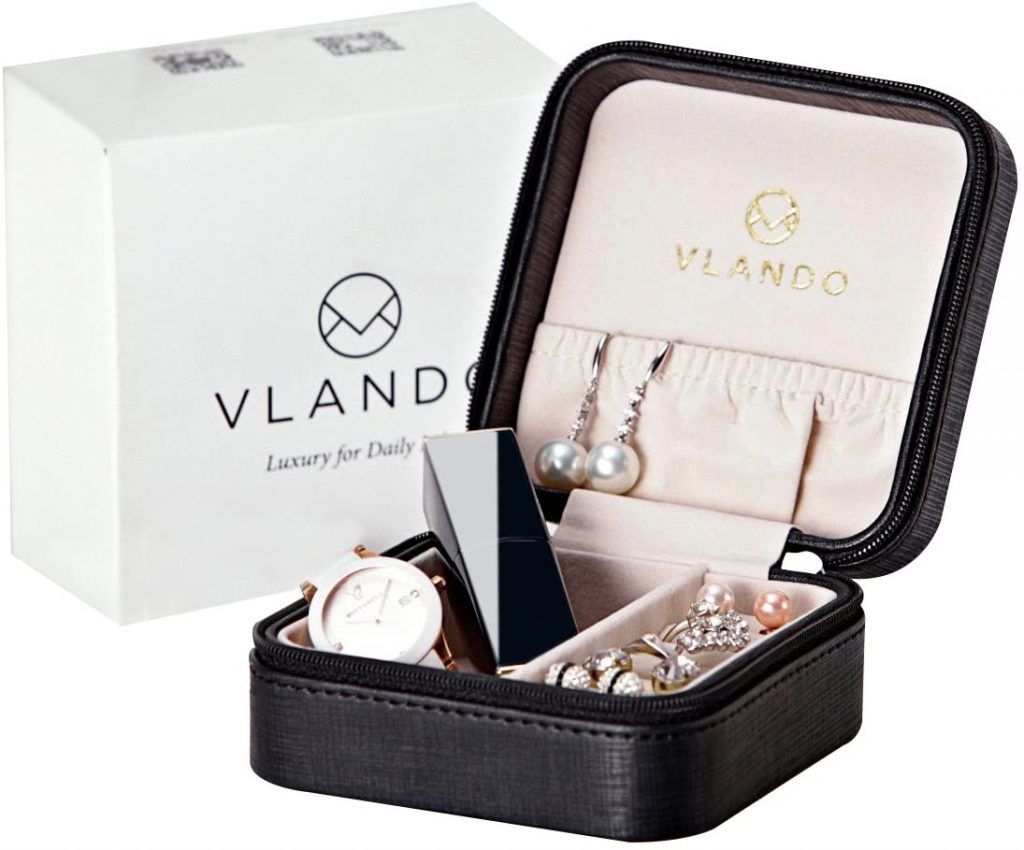 26. Travel jewelry box
The Vlando small travel jewelry box is one of the best women's travel items I've ever seen. It's so functional and stylish. It comes in multiple neutrals and colors, all of which I love, and you can't beat the price point.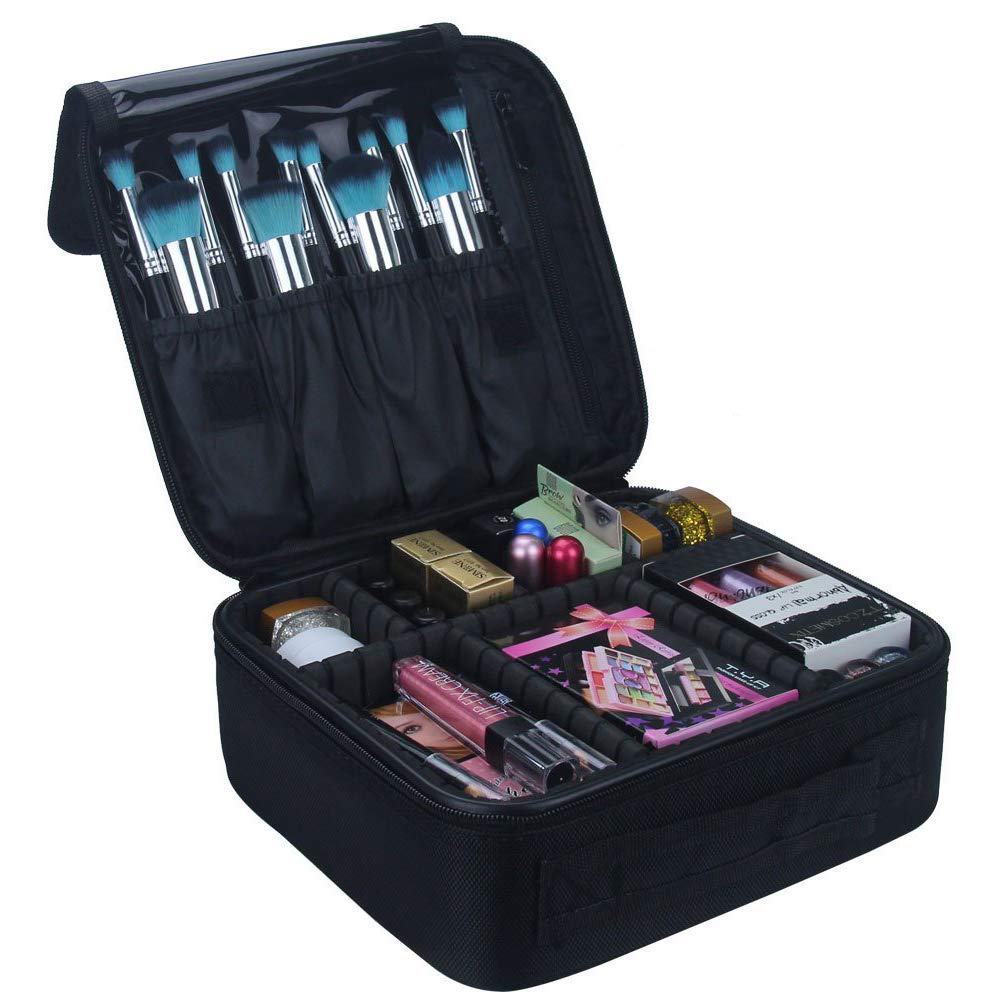 27. Portable toiletries box
The Relavel portable travel cosmetics case is such a versatile piece. With a zippered top and adjustable dividers, you can easily store it below your bathroom sink and then bring it with you for travel. I love how the brush slots in the lid are also ideal for storing perfume bottles.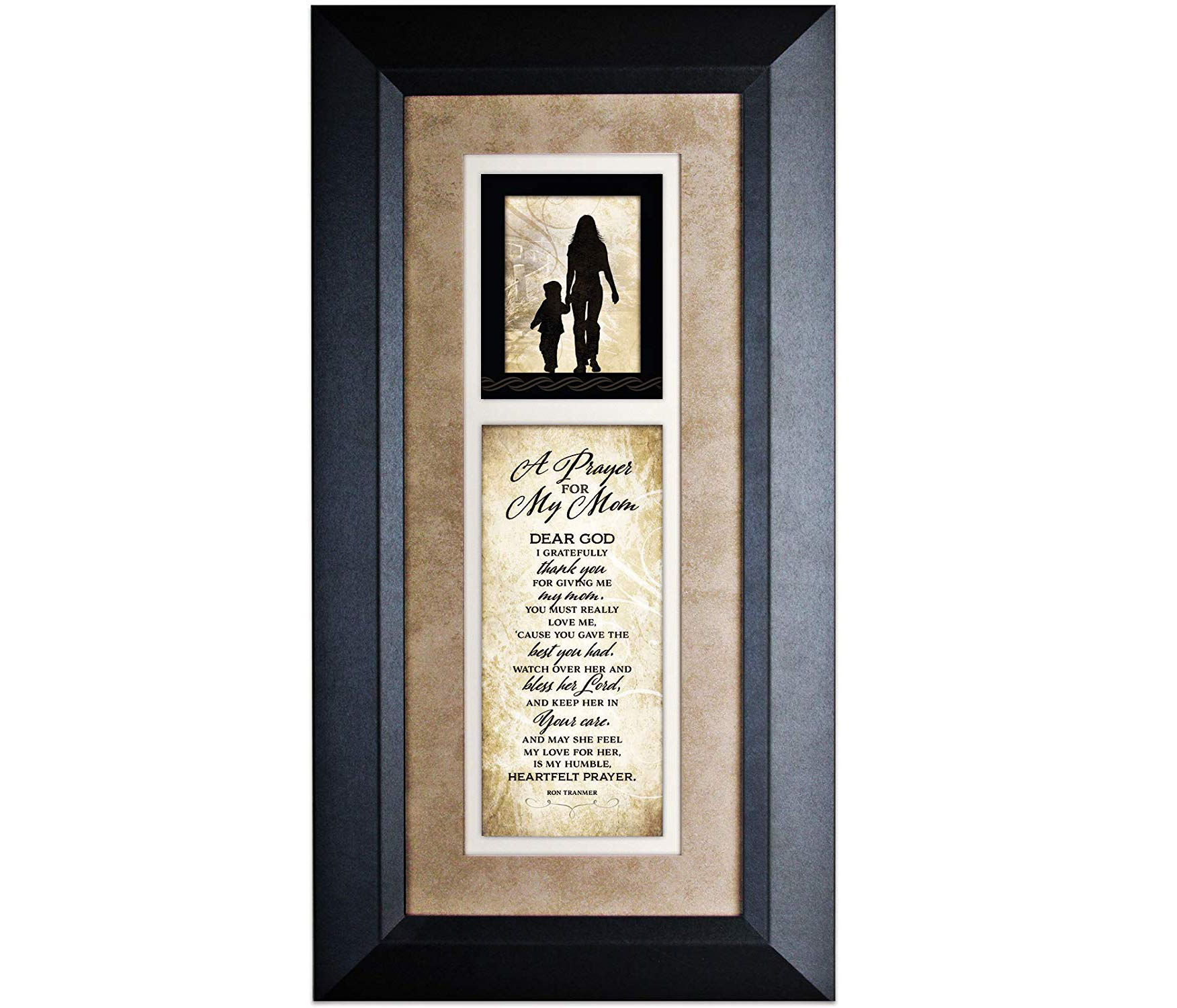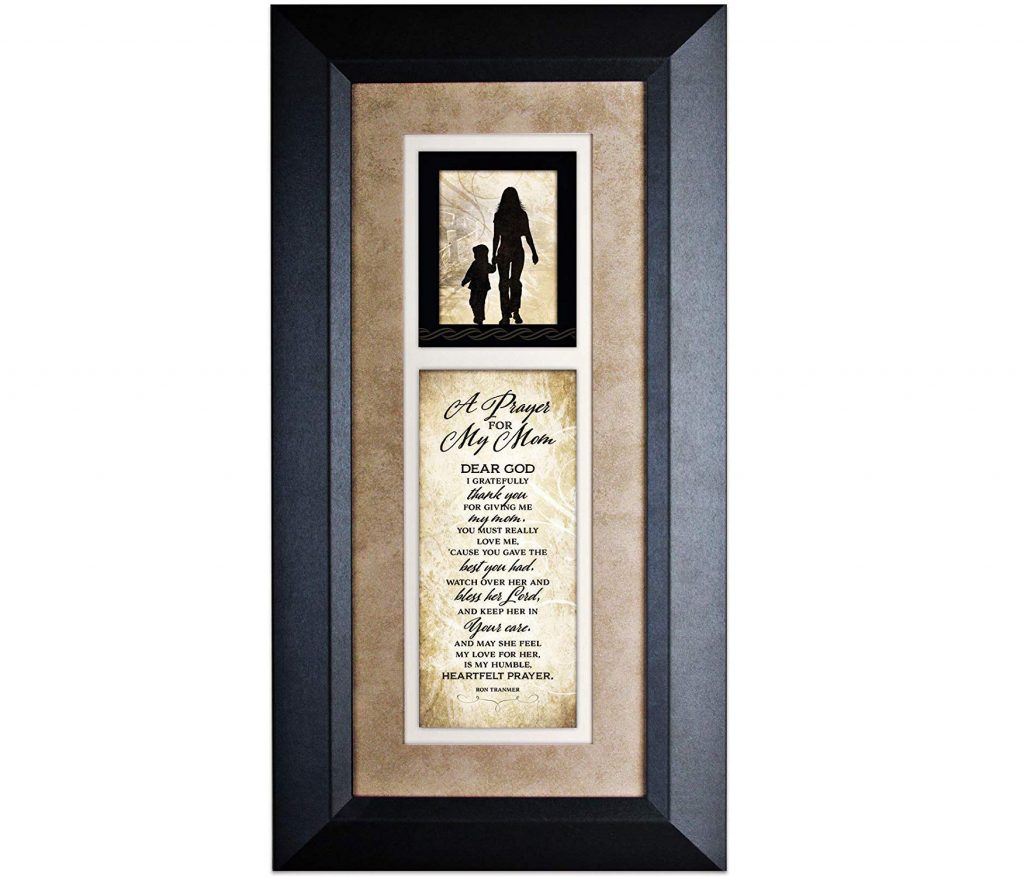 28. A prayer for my mom wall art
The Dexsa A Prayer for My Mom wood wall art is beautiful and features Ron Tranmer's timeless A Prayer for My Mom: "Dear God, I gratefully thank you for giving me my mom. You must really love me, 'cause you gave me the best you had. Watch over her and bless her, Lord, and keep her in your care. And may she feel my love for her in my humble, heartfelt prayer."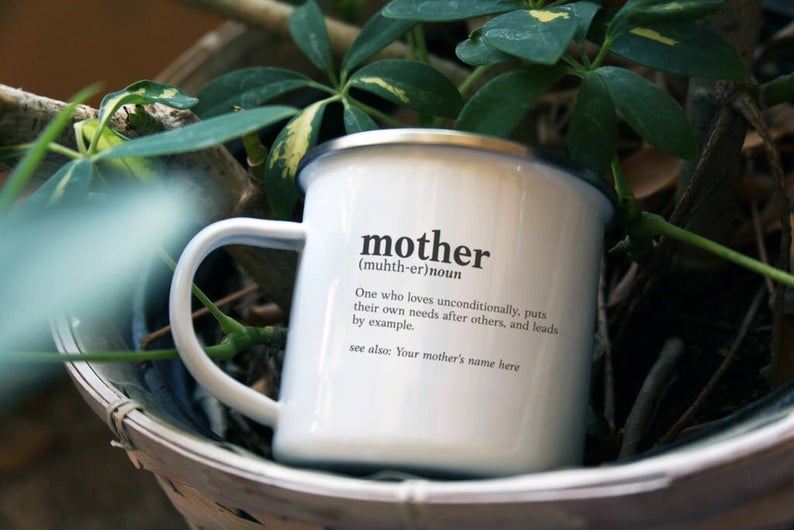 29. Mug
A new mug makes your daily cup of coffee or tea that much more enjoyable. My top pick for a handmade mom mug is RaisingRooster's mother definition campfire mug (pictured). I also really like her personalized campfire mugs. For a classic initial mug, check out sublimecreationshop's personalized gold shimmer floral initial mug. For nerdier mugs, I love GrammaticalArt's punctuation grammar mugs.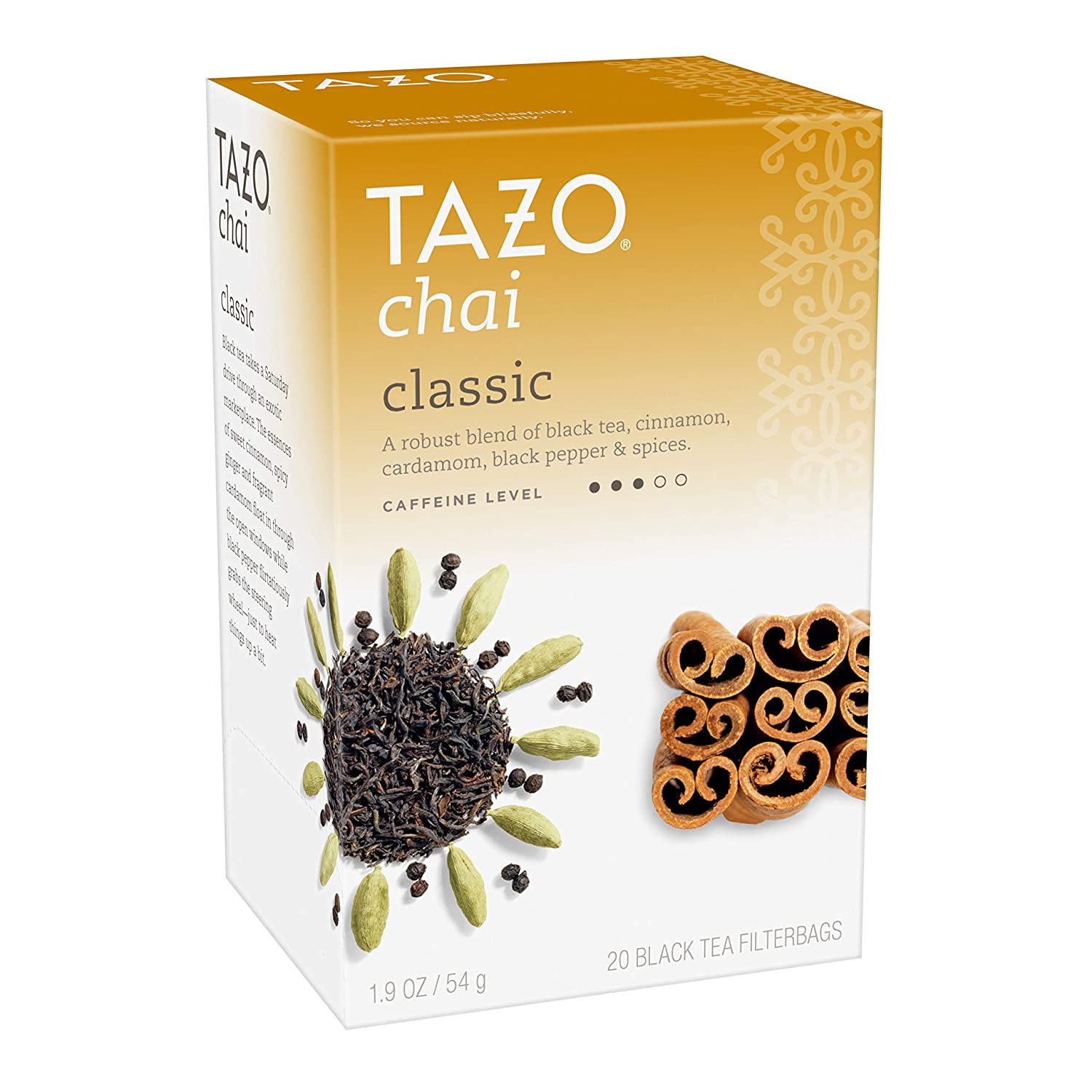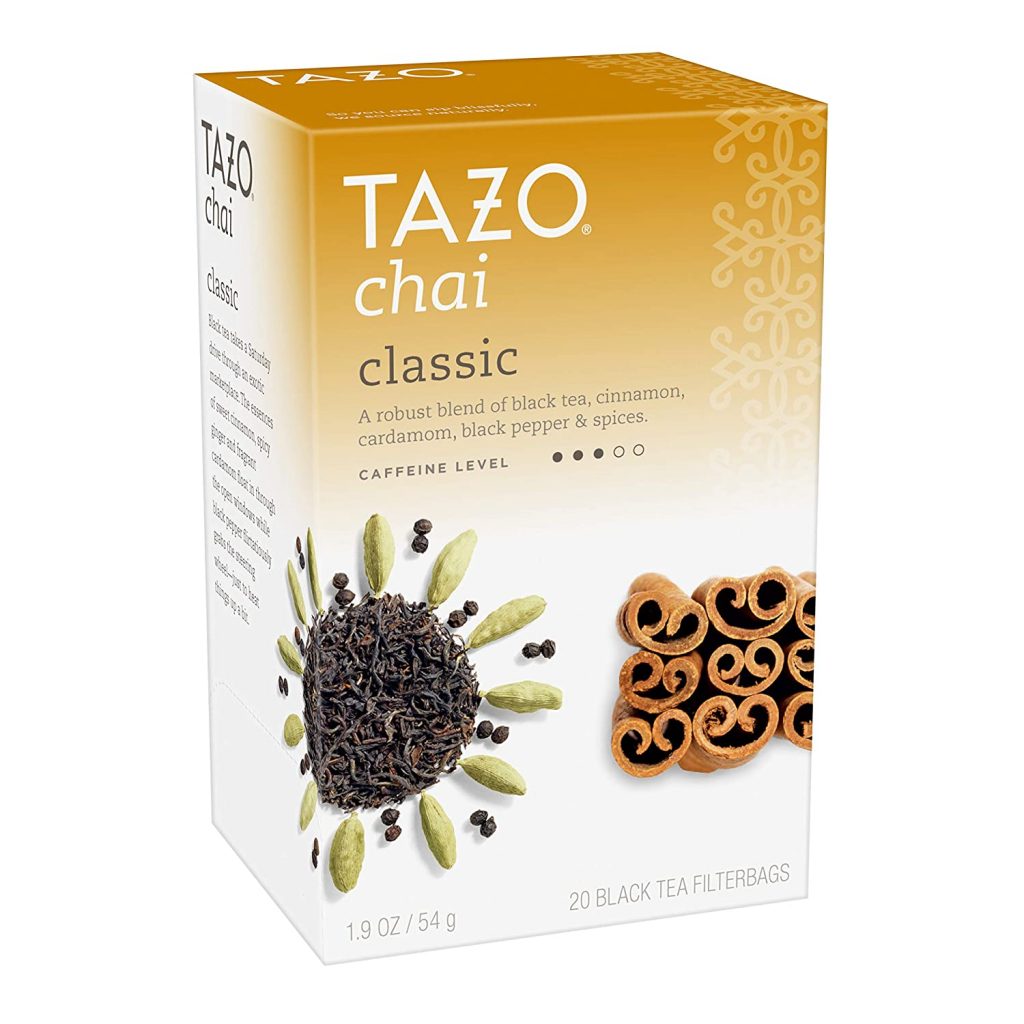 30. Tea
Tea and coffee both make great gifts for mom, especially the mom who has everything, as they're items you use up. I'm a tea drinker, so I'm featuring favorite teas in this gift guide. Feel free to substitute coffee if Mom prefers coffee. My favorite place to shop for tea gifts is teaman on Etsy. A few of the top teas we keep in rotation at my house include Tazo Classic Chai Black Tea, Bigelow Vanilla Chai Tea, Bigelow Cinnamon Black Tea, and Stash Peach Black Tea.
I'd love to hear about your favorite gift ideas to Mom from daughter!
What gifts do you love to give the moms in your life? What are the best mom gifts you've received over the years?
[Disclaimer: There are a few affiliate links in this post. Thanks for your support!]
Pin this post for easy access to the gift ideas to Mom from daughter later!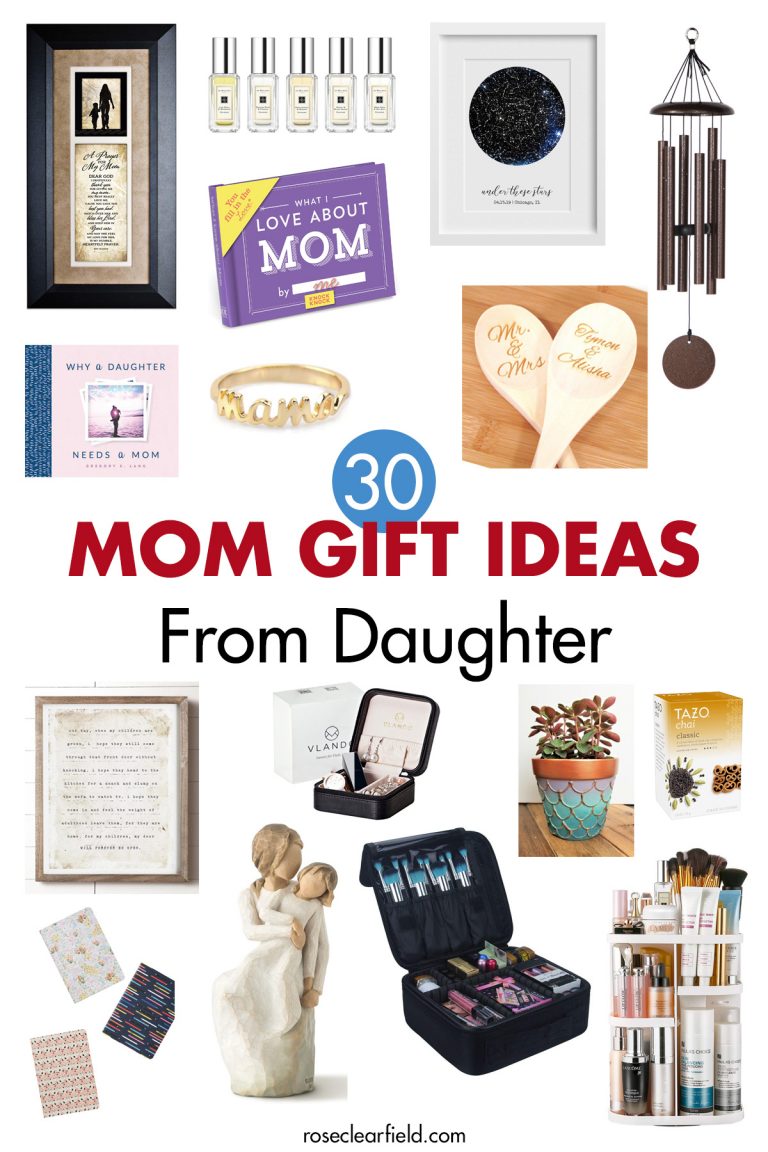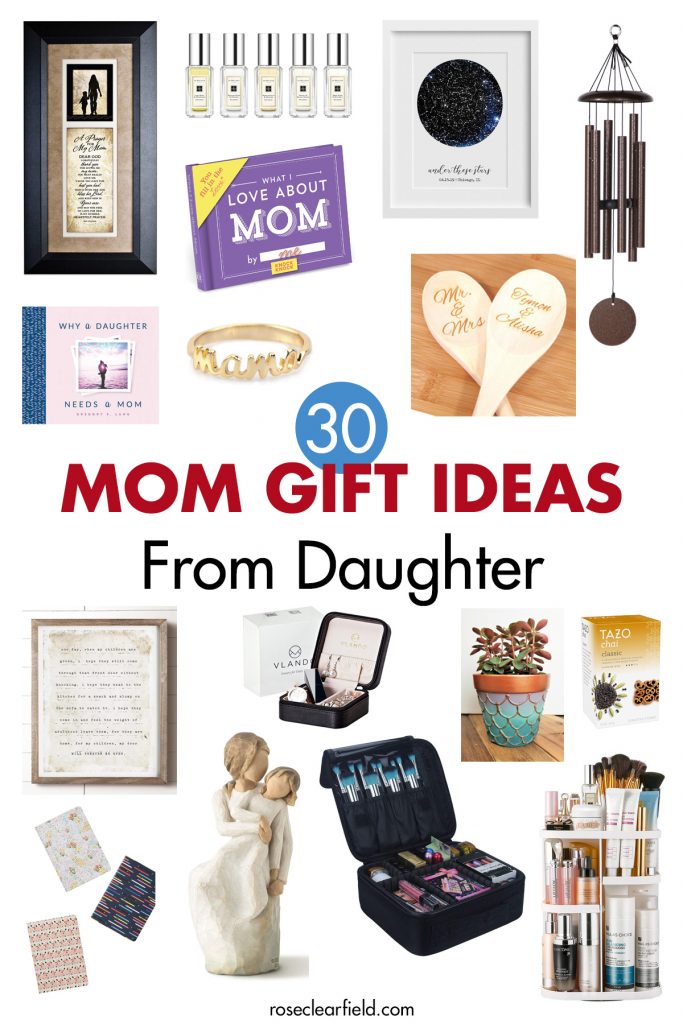 More gift guides for Mom: