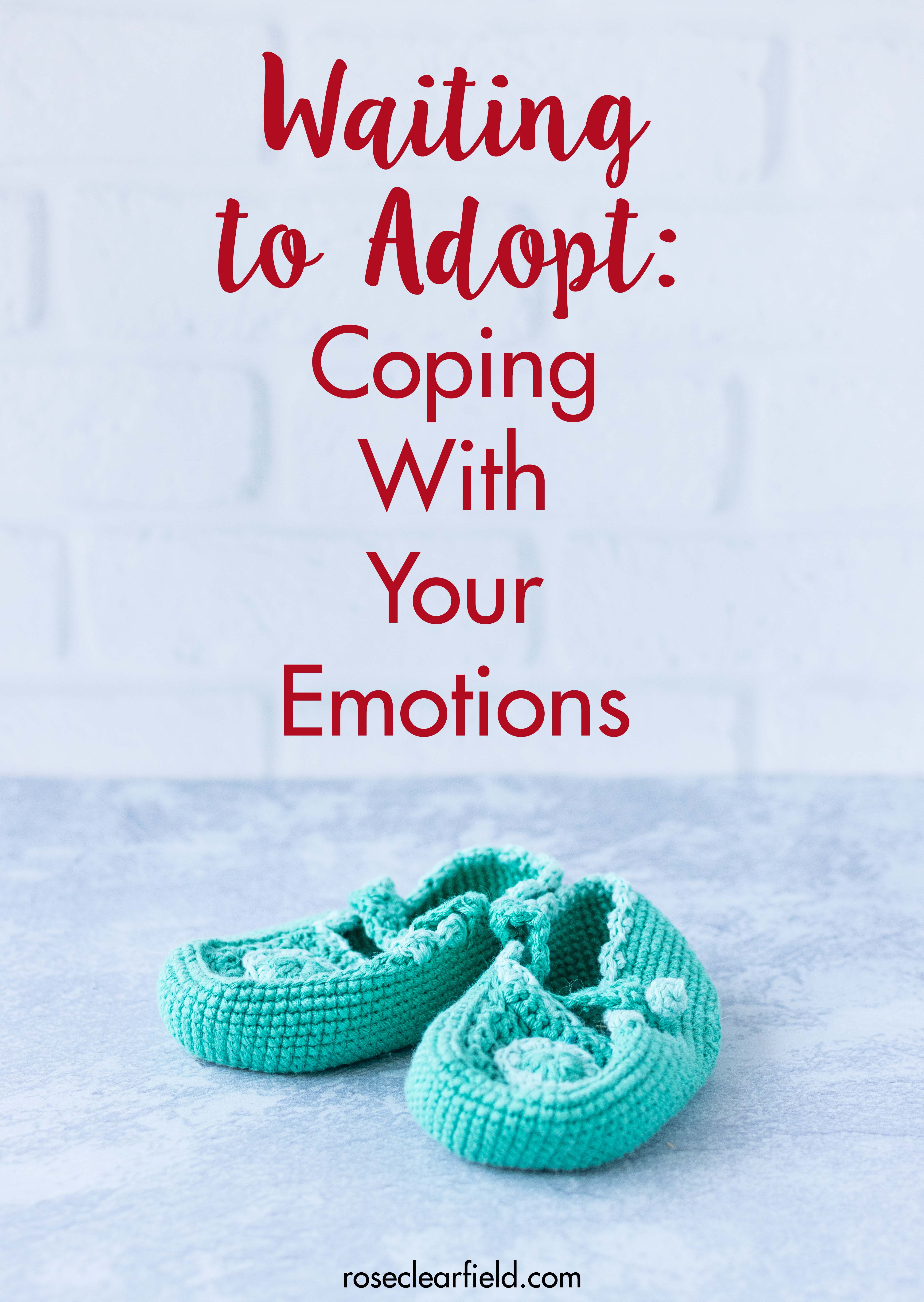 Coping with your emotions is my second post in my waiting to adopt series. A couple of months ago, I covered answering weird and offensive questions while you're waiting to adopt. Later this year, I'm planning a post about handling the holidays during the wait. I also have a post about preparing a bedroom for an adopted child that's a great resource for waiting families. Depending on the time frame of our own wait for baby #2, I may cover other topics as well. As always, if there's anything you'd like to see here regarding the adoption waiting process or anything else adoption-related, please let me know!
While you're waiting to adopt, people will use the term "excited" all the time. "Oh, you must be so excited." "My family and I are so excited for you." Waiting to adopt is exciting. Finishing your home study and officially entering the waiting pool is a huge, exciting step. But excited is only a tiny fraction of the waiting process. Most of the time you're waiting, you'll be facing a host of emotions, all of which are as far away from excited as you can get.
Learning about the emotions you may face while waiting to adopt doesn't mean you won't face them. When you do, it will be tough. Sometimes it will be really tough. Understanding the emotions will help you to prepare for these tough situations. It will also help you to adopt some strategies for coping with your emotions to help you survive the wait.
…