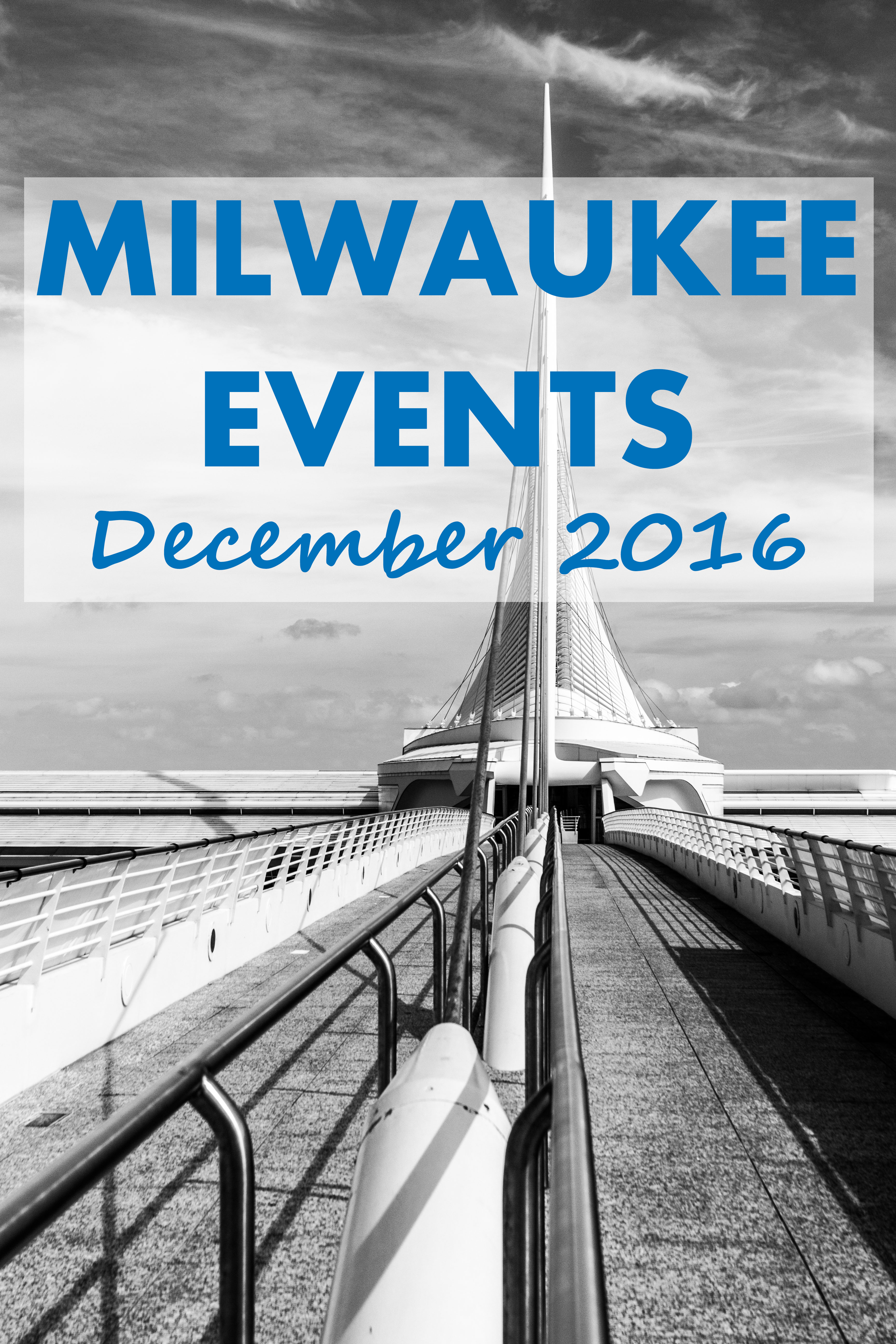 Holiday events
Milwaukee Holiday Lights Festival: Nov. 17, 2016-Jan. 1, 2017. The event kicks off at 6:30 p.m. on Nov. 17. It features music, dancing, hot chocolate, and a visit from Santa. For just $1, take the 40-minute Jingle Bus ride, which showcases the lights displays as well as iconic downtown landmarks.
A Cedarburg Christmas: Mid-November – Christmas. Cedarburg transforms their quaint downtown with tasteful seasonal decorations and thousands of twinkling lights to put everyone in the holiday mood while they shop and dine. There are events taking place every day, including Festive Friday Eves, the Rivoli Theater's Holiday Film series, and the Cedarburg Artists Guild's Holiday Art Fair.
Deck the Streets of Old Milwaukee: Nov. 19-Jan. 29. The Milwaukee Public Museum transforms the Streets of Old Milwaukee into a holiday wonderland with a Victorian-era touch featuring holly, ribbons, wreaths, garlands, bells, and more. The exhibit kicks off on Saturday, November 19 from 10:00 a.m. to 3:00 p.m. with musical performances, holiday programs, and family activities.
Candy Cane Lane: Nov. 25-Dec. 25. There are more than 300 homes that participate in the annual Candy Cane Lane. View decorations in West Allis from 92nd to 96th Street between Montana Avenue and Oklahoma Avenue. The event is free, but donations to the MACC fund are always appreciated.
Fantastic Forest: Dec. 2-29. The Milwaukee County Zoo features a Fantastic Forest in the U.S. Bank Gathering Space with 63 evergreen trees, all filled with animal ornaments. Milwaukee youth groups create these ornaments as part of the Zoological City of Milwaukee's Trim-a-Tree project. The initiative is sponsored by Hawks Landscape. Admission is included with general zoo admission.
Miller Valley Holiday Lites: Dec. 2-17. Miller-Coors decks out their premises for the holidays, complete with a giant tree made of 150 beer kegs. The Holiday Lites mini tour includes the factory opening video, iconic Miller Caves, and of course, the lights. Tours are free and open to all ages. They run every 20 minutes from 4:40-9:00 p.m. You must be 21 or order and present a valid ID to sample beer.
Christmas in the Ward: Dec. 2-3. The 28th Annual Christmas in the Ward is a great time to find savings on unique items in the local Third Ward shops. The event features live music, holiday refreshments, horse-drawn carriage rides, Santa in Jolly's Outdoor Gingerbread House, fireworks, costumed characters, and live reindeer.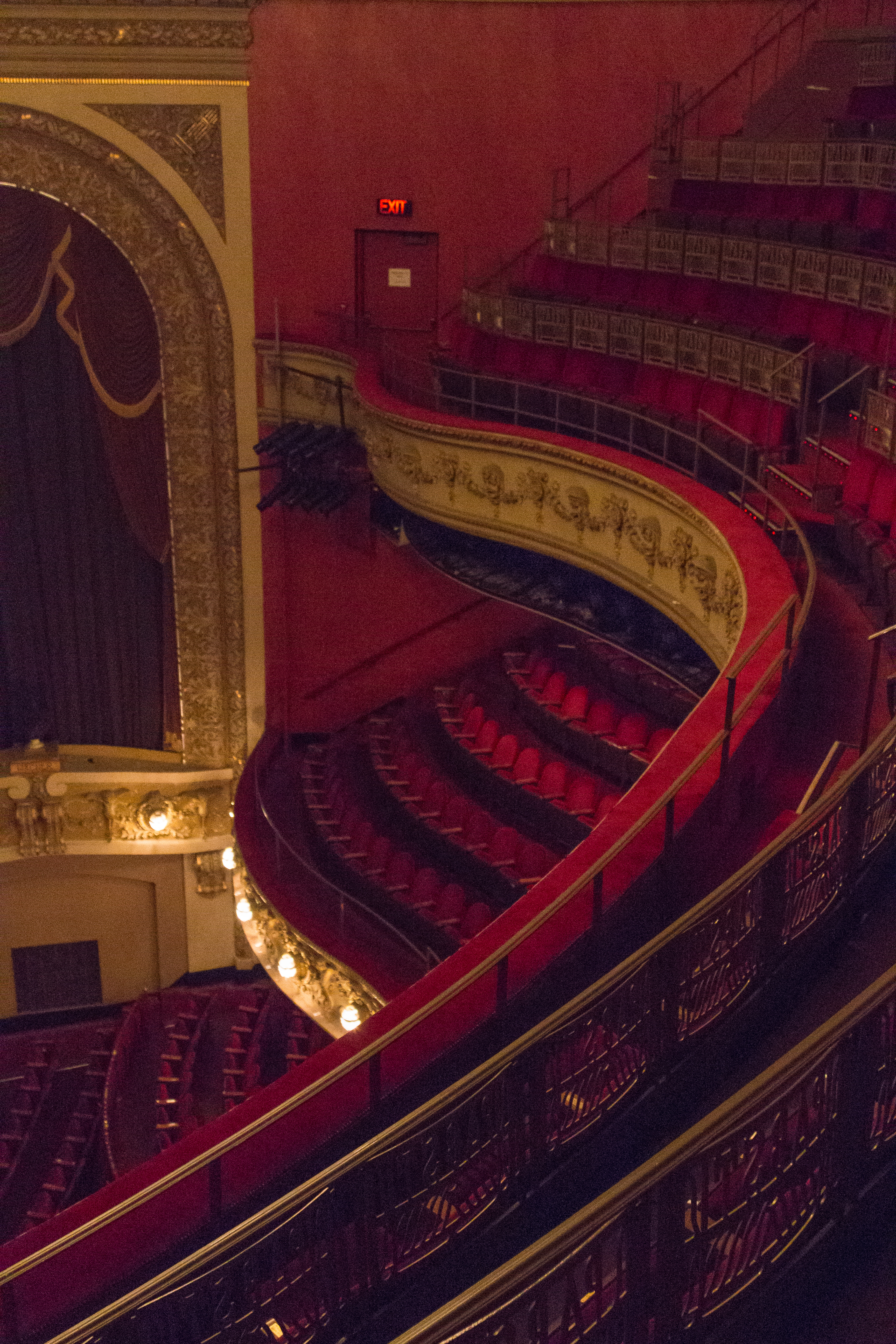 Pabst / Riverside and Milwaukee Symphony Orchestra
holiday shows / performances
Nov. 29-Dec. 24: A Christmas Carol
Dec. 2-3: Cirque Dreams Holidaze
Dec. 2-4: MSO Holiday Pops Spectacular
Dec. 3: Cirque de la Symphonie – Family
Dec. 7: K-Love Christmas Crowder with special guests Mac Powell and Unspoken
Dec. 7: Brillion Hometown Holiday
Dec. 8: Straight No Chaser
Dec. 12: R. Kelly Presents 12 Nights of Christmas Tour
Dec. 14: Celtic Women Home for Christmas The Symphony Tour with the Milwaukee Symphony Orchestra
Dec. 14-18: Handel's Messiah (14th – Concordia University Mequon, 15th – Cathedral of St. John, 16th-18th – Basilica of St. Josaphat)
Dec. 18: Mannheim Steamroller Christmas by Chip Davis
Don't forget to pick up tickets for The Nutcracker as well! The Milwaukee Ballet offers 10 performances at the Marcus Center for the Performing Arts from Dec. 10-Dec. 22.
Are you looking for even more things to do in Milwaukee on the cheap?
Check out Free Things To Do In Milwaukee WI.
[Disclaimer: I do not work for the city of Milwaukee. I am not paid to promote any of the events listed on this page. I'm simply a resident of southeast WI who loves Milwaukee and enjoys attending and generating exposure for events in Milwaukee.]
Save
Save
Save
Save