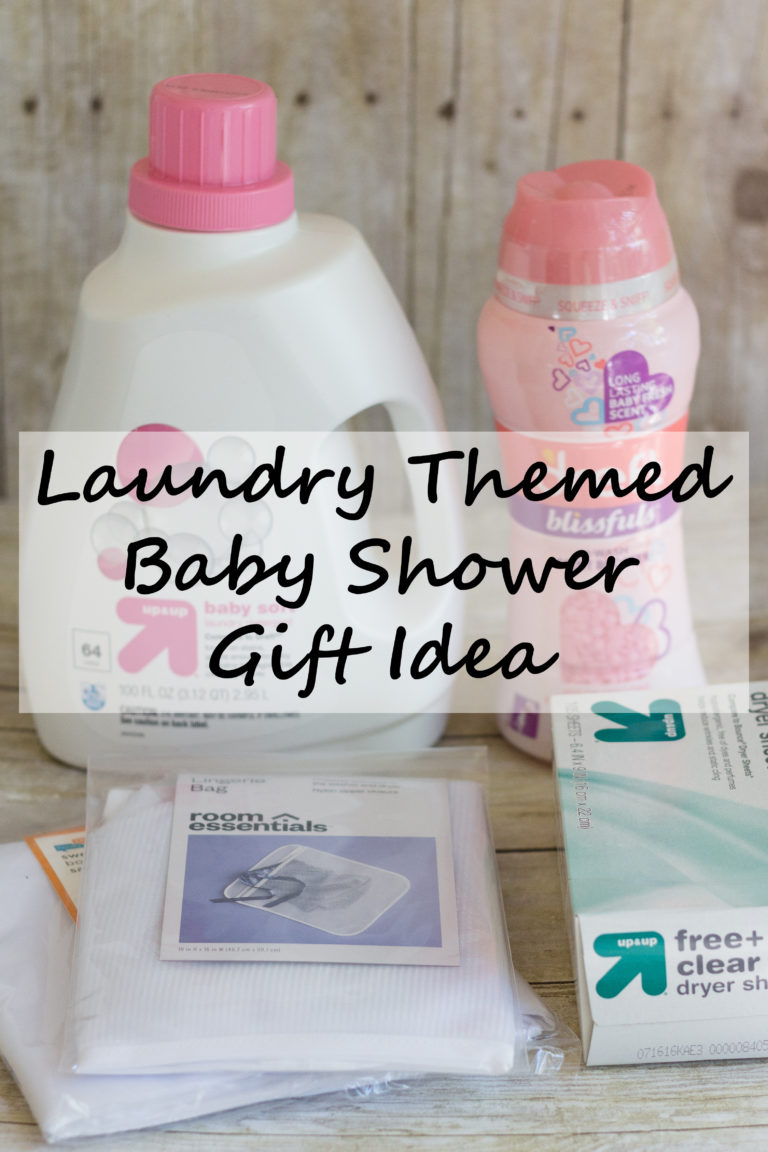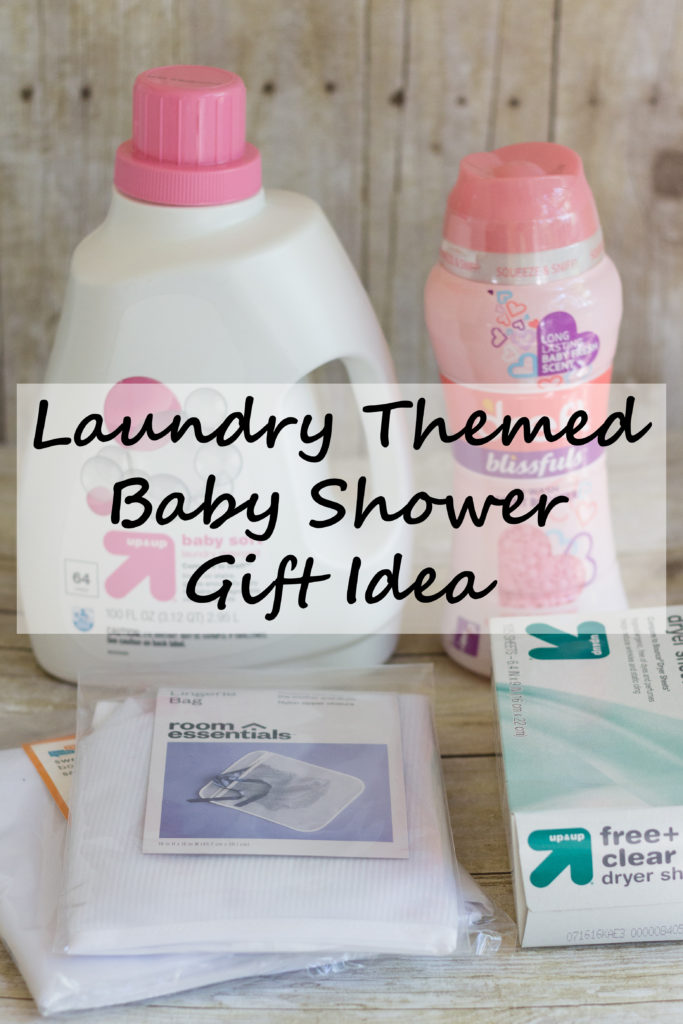 Today I'm sharing my newest favorite baby shower gift idea. Like many people, I love to shop for baby clothes and other fun baby items. I also have many many friends who have received far more baby clothes and other fun items (i.e. stuffed animals, toys) than their babies will ever possibly use. Practical gifts aren't as exciting to buy, but they are often very much appreciated.
This past year I attended a baby shower for a very good friend. Part of my gift was basic laundry supplies, which she really loved, especially the mesh laundry bags. You can never have too many mesh laundry bags, particularly when you're washing tons of baby socks and other small clothing items. This past month, I put together another large baby gift for another good friend and decided to stick with the laundry theme.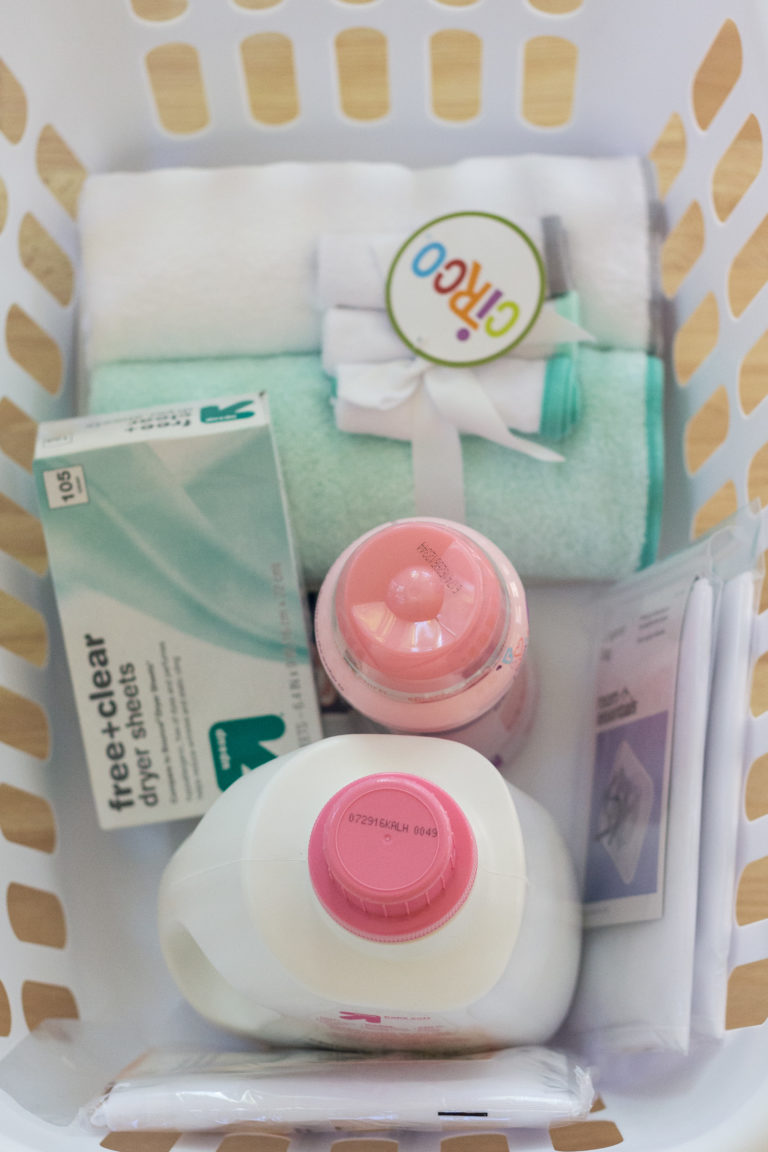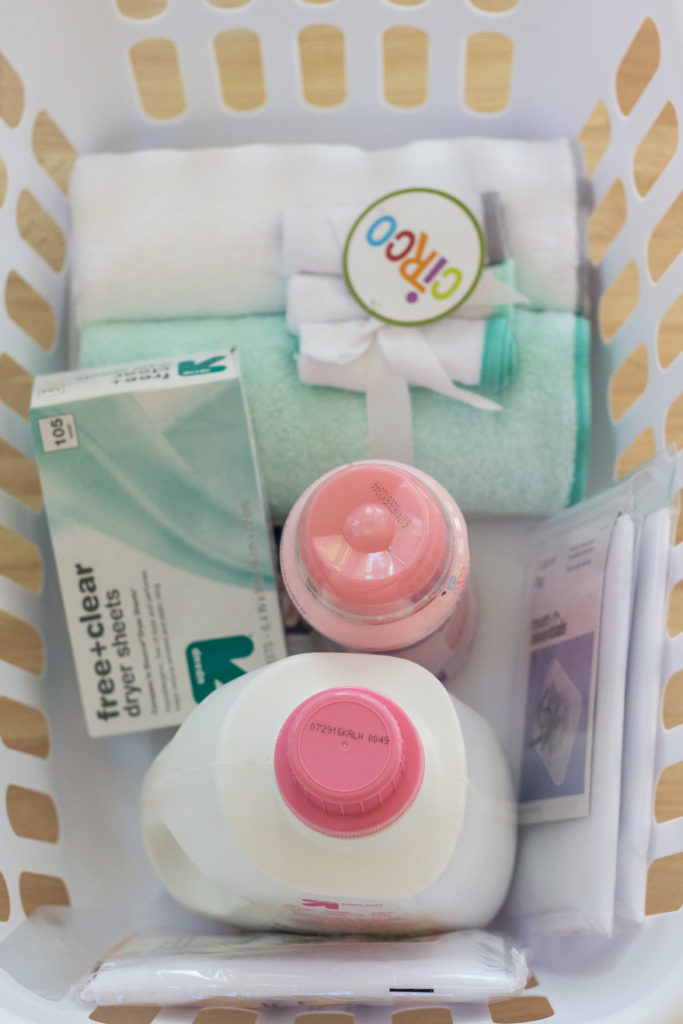 In addition to the obvious need for laundry supplies when you have a new baby in the house, there are a couple reasons I really like the laundry themed baby shower gift basket.
You use up laundry supplies. Again, it's easy to get overwhelmed in toys and books. You'll continue to use and consequently, use up laundry supplies every month and then need to buy more.
Laundry supplies aren't gender-specific. The first time I gave the laundry gift, the recipient wasn't finding out the gender at all. The second time, the recipient wasn't sharing the gender with anyone but her husband. Buying a more practical gift, such as feeding or bath time supplies, instead of clothes or toys is often easier when you don't know the gender.
What I included in my laundry gift:
Basic large white laundry basket
64-load baby laundry detergent (I bought the generic Target brand, but Dreft is also a great option)
105-count free + clear dryer sheets
Three mesh laundry bags – 2 small, 1 large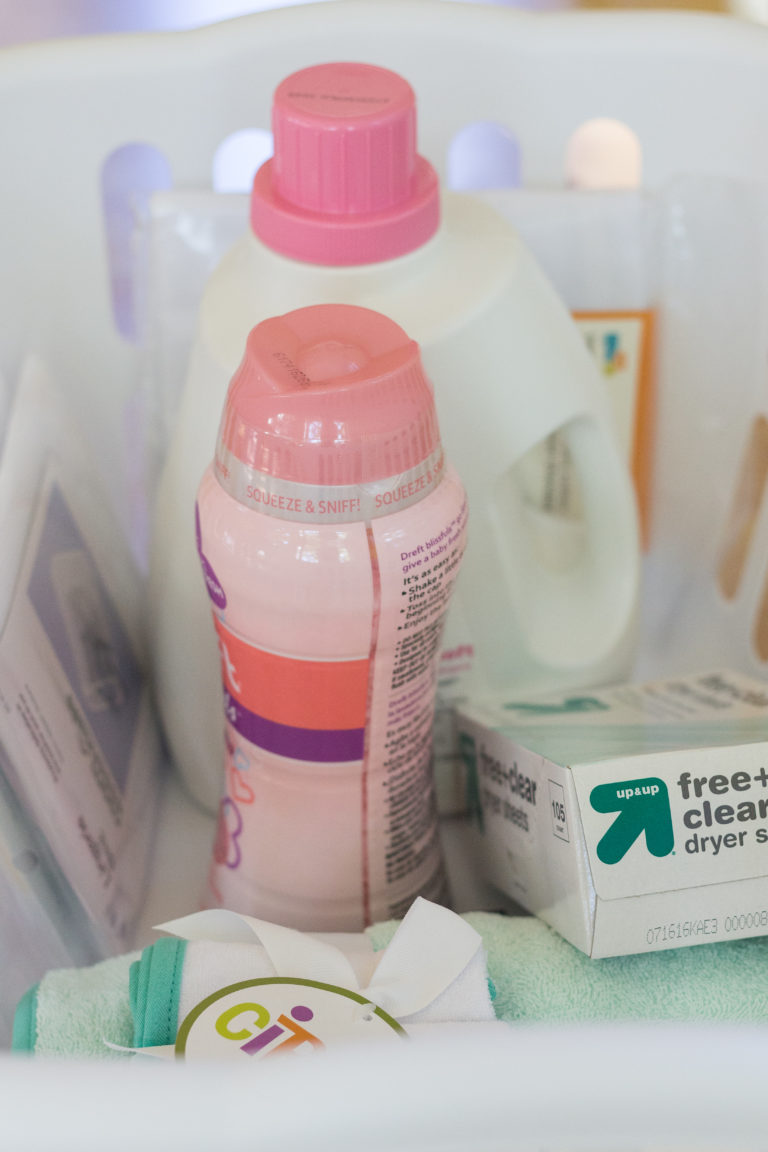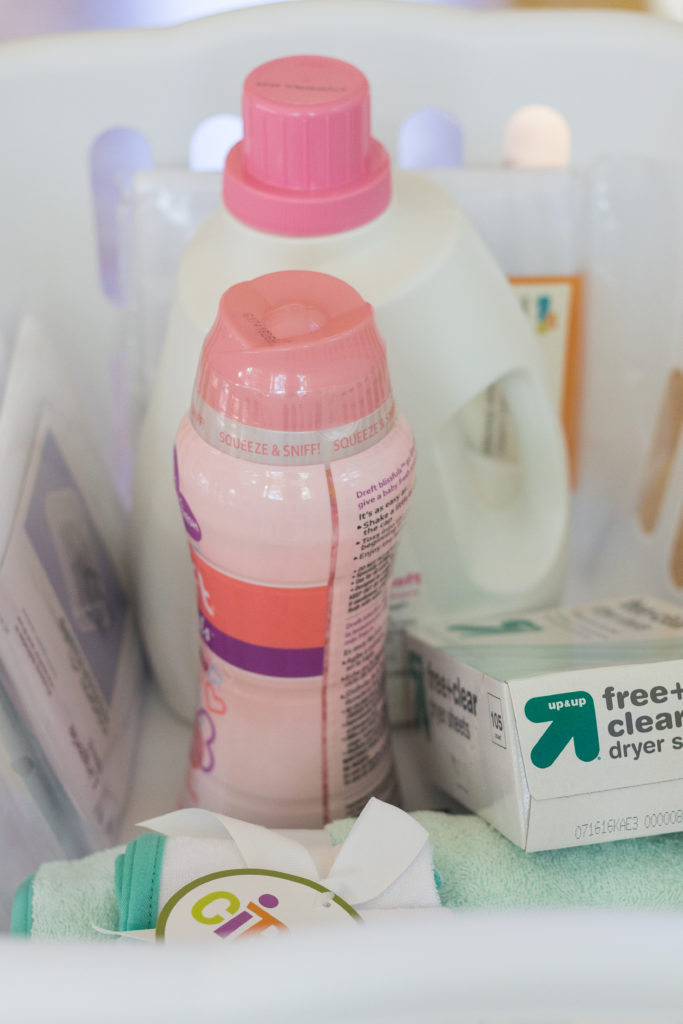 In the basket, you'll also see a set of baby towels and washcloths, which wasn't laundry themed but was part of the gift. (I just really like giving gifts and can never seem to help myself from picking up one more item for someone.) I purchased all of these items at Target. Dreft also sells a laundry stain remover. I've never found it at Target and have never gotten my act together to order it online or check another store before a shower, but it would be a great item to include in the basket as well.
The second recipient was also very welcoming of the laundry gift. I know I'll have many more opportunities to use the idea in the future.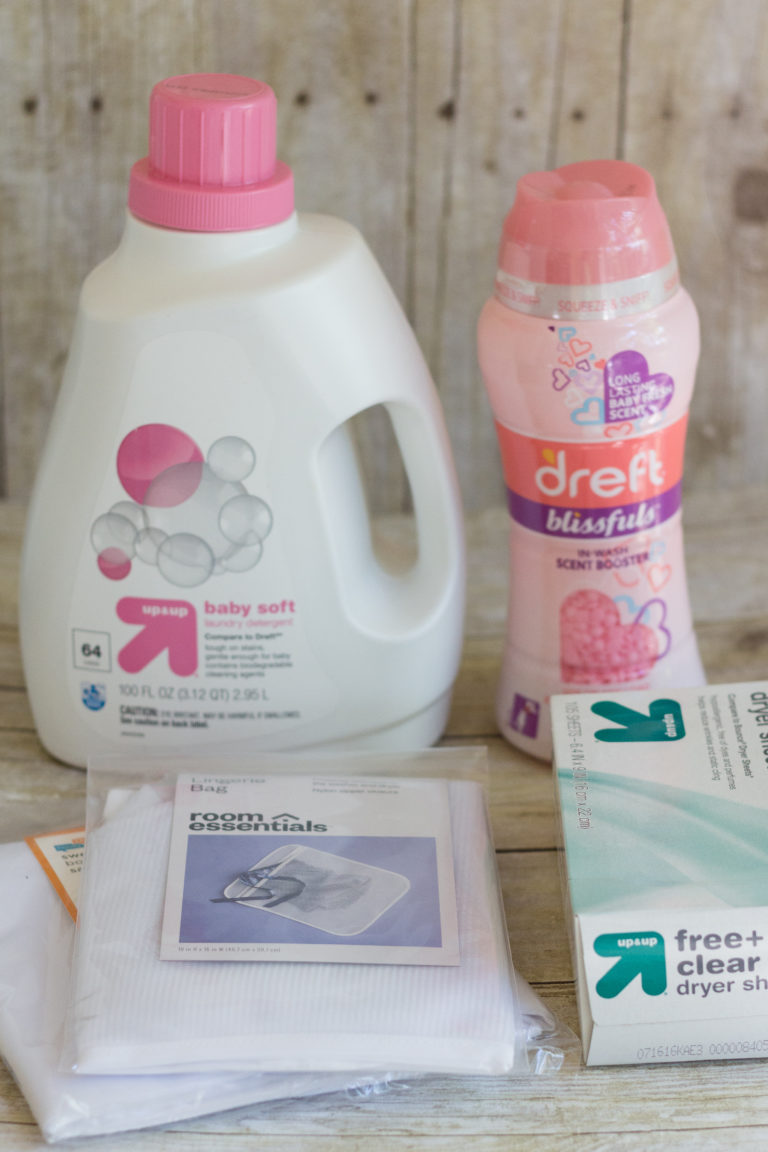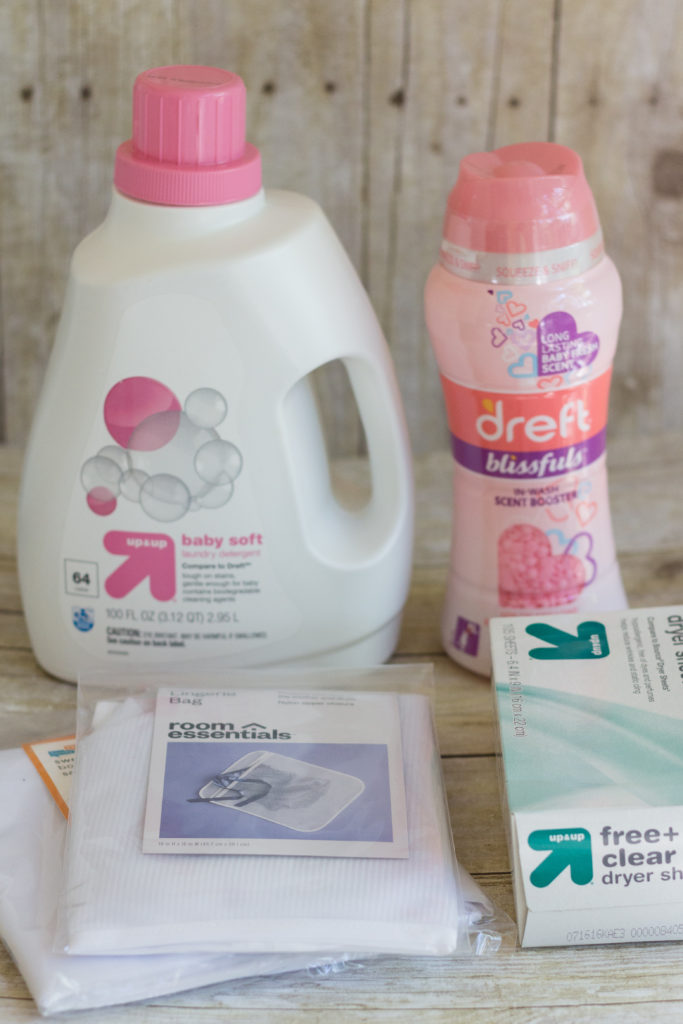 Finally, some of you may be wondering how I wrapped the big laundry basket gift. Confession: I didn't. I wasn't able to attend the shower. I attended the recipient's birthday party a couple days before the shower and gave it to her then exactly as you see it here. If I were going to wrap it, I would do something really simple and inexpensive like covering it with a couple garbage bags and decorating it with large cardstock polka dots.
Do you have any go-to baby shower gifts?
I'd love to hear your best ideas!
Save