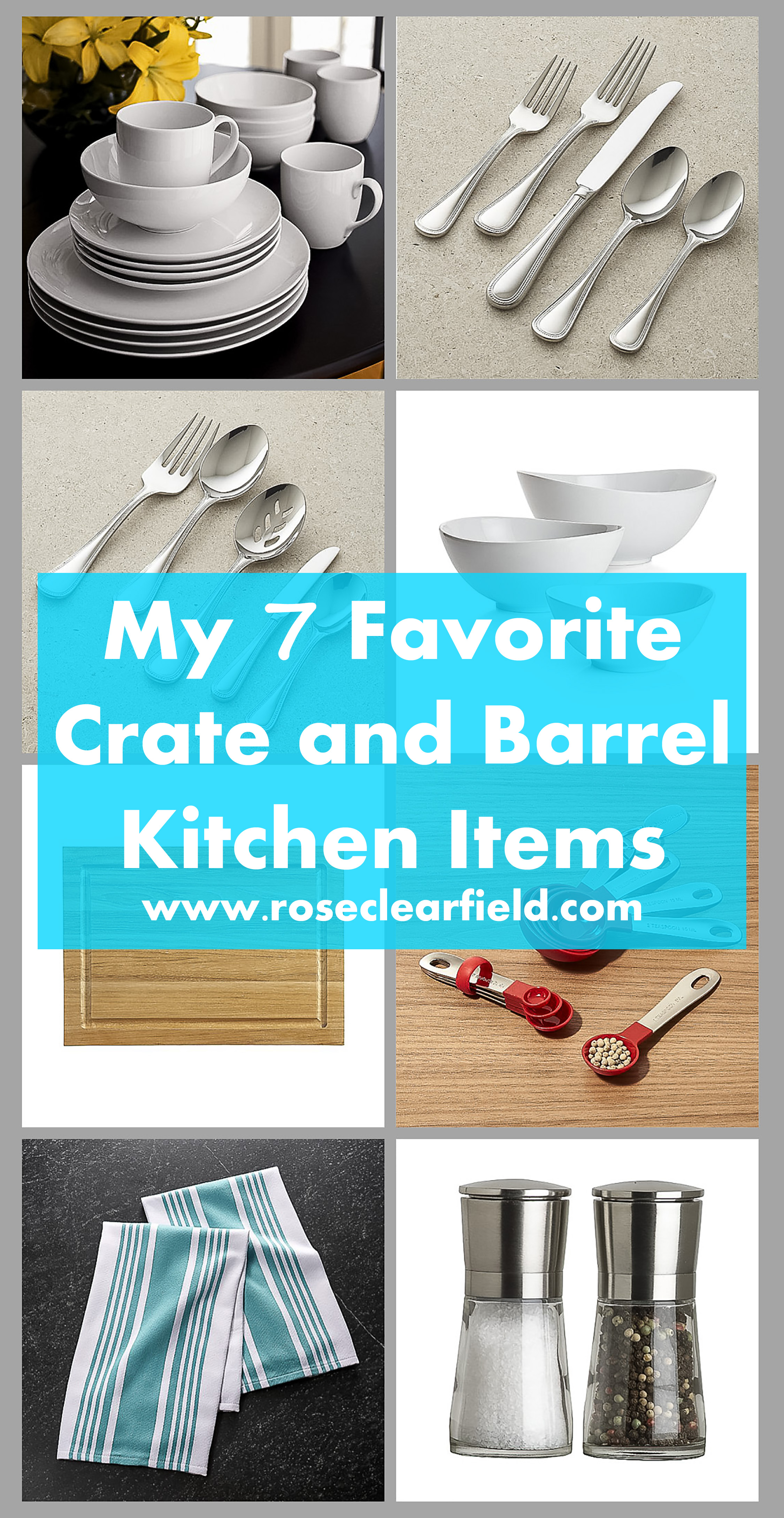 It's not a secret that I'm a big fan of Crate and Barrel. I am always excited to get their catalogs in the mail, and I routinely share inspiration from said catalogs on my Facebook page. Of course, I love to browse the store as well. Jake and I registered at Crate and Barrel for our wedding and consequently, have been using a number of Crate and Barrel kitchen items for a decade now. Today I'm sharing my top seven staple Crate and Barrel kitchen items, which are a mix of older and newer gifts and personal purchases. All of these items are simple but high-quality and make food prep and meals a more enjoyable experience.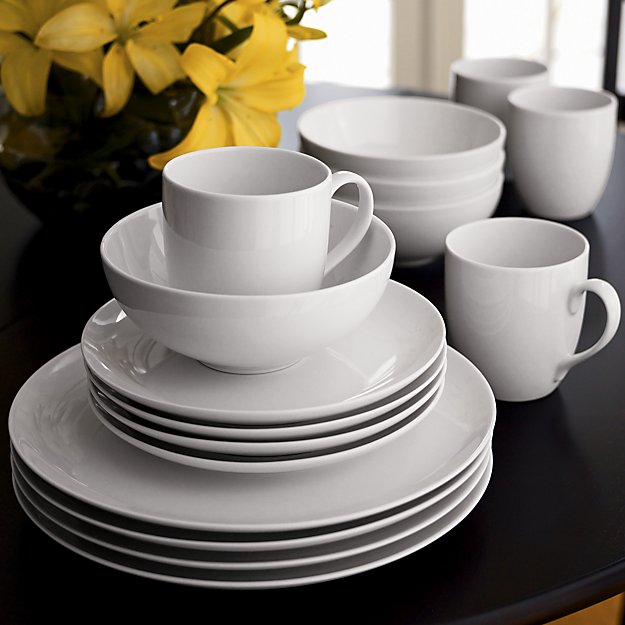 Essential Dinnerware
I first mentioned our Essential Dinnerware dishes in this post. As I had discussed previously, I am so impressed with how well these dishes have held up over the past 10 years. Originally, we received 32 pieces and have only had two break. We use them every single day, putting nearly the entire plates collection and many of the bowls through the dishwasher every week. After looking through the current Crate and Barrel dishes sets while writing this post, I would still choose the Essential Dishes because I really love simple white, round dishes. If you love the round dishes aesthetic, too, but want a bone china set, check out the Bennett Round Dinnerware collection.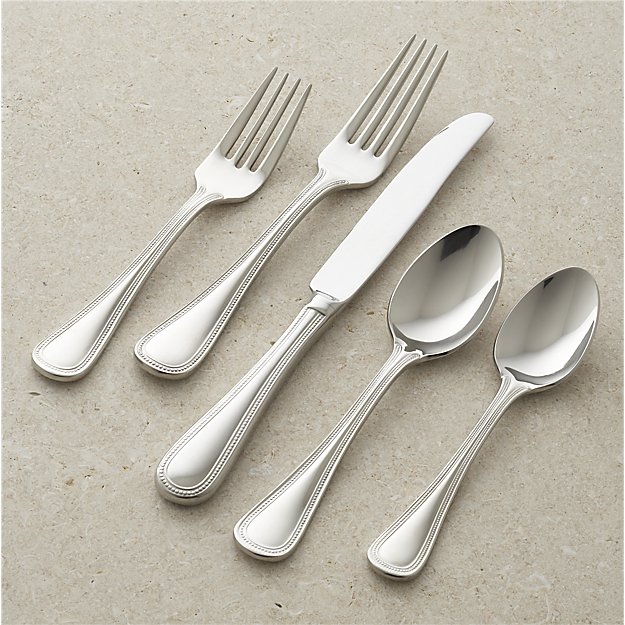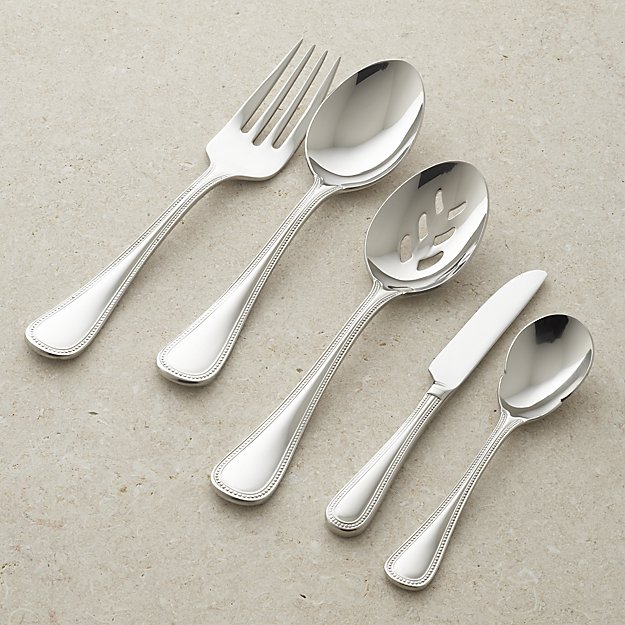 Grand Hotel II Flatware and Serving Sets
When I was 23 years old and planning my wedding, high-quality, matching flatware wasn't a priority. So we didn't register for it. For years, it didn't bother me that we were using an assortment of decent quality, mismatched flatware. It was functional and not ugly. It was only really recently that I finally bit the bullet and ordered the Grand Hotel II Flatware. I love the beaded detail and the weight is just perfect. It also matches the Grand Hotel II Serving Set, which we did register for and have been using weekly ever since. I regularly use it at social functions and put it through the dishwasher, and it still looks great 10 years later. I use the two serving spoons by far the most. If they were sold separately, I would order a couple more of each of them.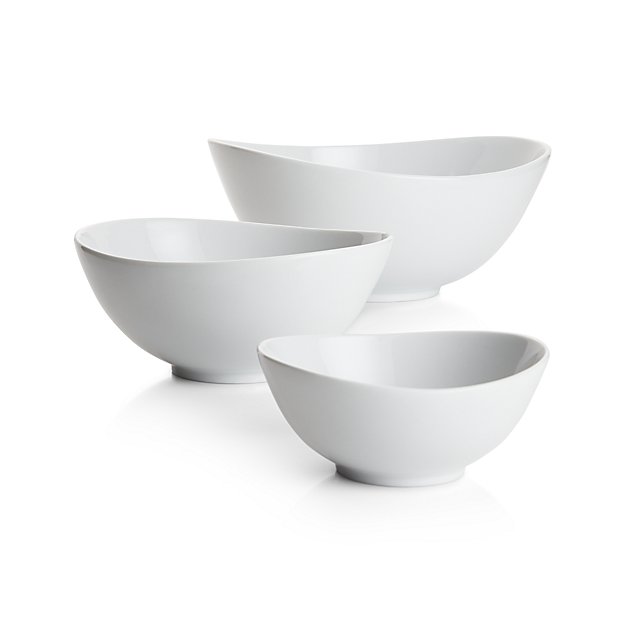 Swoop Serving Bowls
At the time I was creating a registry, I had absolutely no idea what size and type of serving bowls I would need. I was just finishing my undergrad degree and had never cooked for anyone besides Jake and my college roommates, which needless to say, was pretty basic cooking. For many years, I made do with our random wedding assortment. In the past couple years, I've finally slowly expanded our collection and couldn't be happier with these Swoop Serving Bowls. I have two of each size. Honestly, I could get by just fine with two each of the medium and small sizes. I have used the large bowls, but I haven't figured out what to serve in them on a regular basis. The medium size is perfect for popcorn. The small size is perfect for fruit, veggies, chips, pretzels, nuts, and crackers.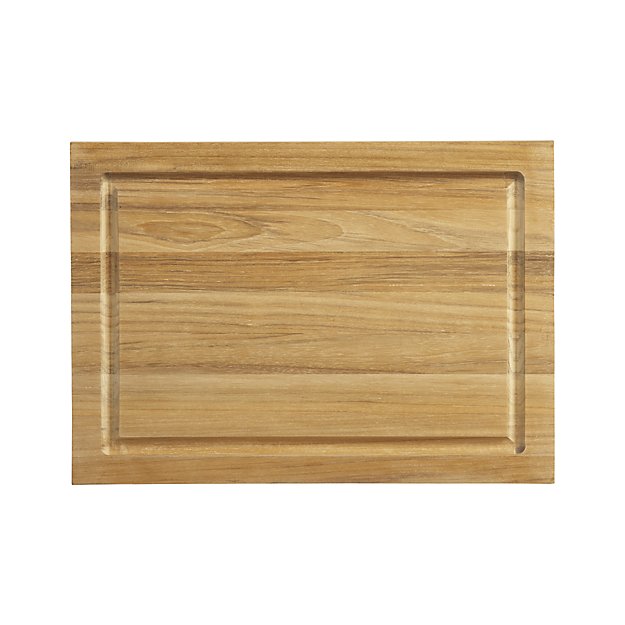 Teak Cutting Board
If you've never used a wood cutting board, you don't know what you're missing. Purchasing this teak cutting board (the small size) convinced me that I'll never go back. I don't mind using a plastic cutting board for certain types of kitchen tasks, such as rolling out dough or shredding chicken. But the teak cutting board is my go-to for all of my routine chopping, slicing, and dicing. Pick up the block oil so you can keep your wood board in top condition.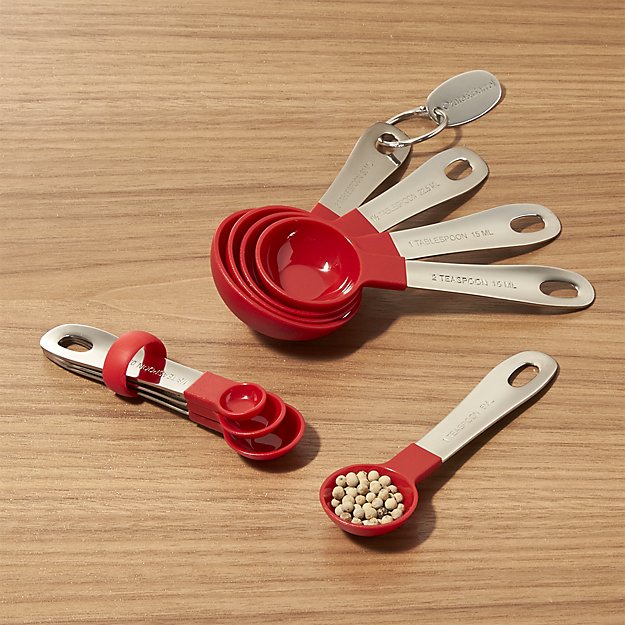 Stainless Steel and Red Nylon Measuring Spoons
I have no idea where I got my first set of measuring spoons. They were cheap plastic, and I lost the tablespoon before 2008. I don't want to talk about how long I got by with the 1/2 tablespoon and three other smaller spoons. One day something snapped and I couldn't deal with the cheap measuring spoons anymore. Needless to say, I should have bought Crate and Barrel's stainless steel and nylon measuring spoons years ago. The set is high-quality and has more spoons that the average cook will ever use regularly. I love having a storage ring so the smaller spoons don't get lost in the shuffle (or you know, the large tablespoon just disappears).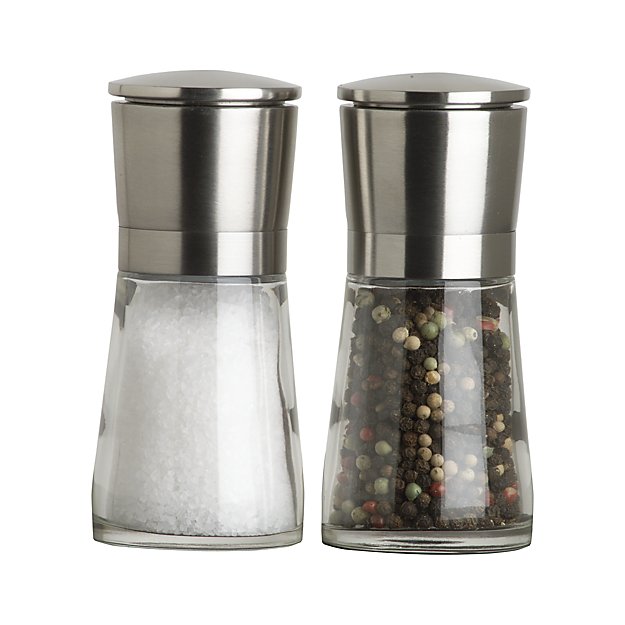 Bavaria Salt and Pepper Mills
My immediate family and I have slowly gifted each other salt and pepper mills over the last few Christmases. My parents, my brother and sister-in-law, and Jake and I each have our own set now, most of which are the Bavaria mills. (You may remember me mentioning them in this post.) Continuing the slightly nerdy food gift trend, I've also gifted refill salt and peppercorns. In the past, I have used the disposable grinders. They're okay, but the grinding mechanism is never great and you have to keep buying new ones. I love having higher quality mills I can refill as needed. When I bake, I still use bulk ground salt. When I cook, I always use the mills.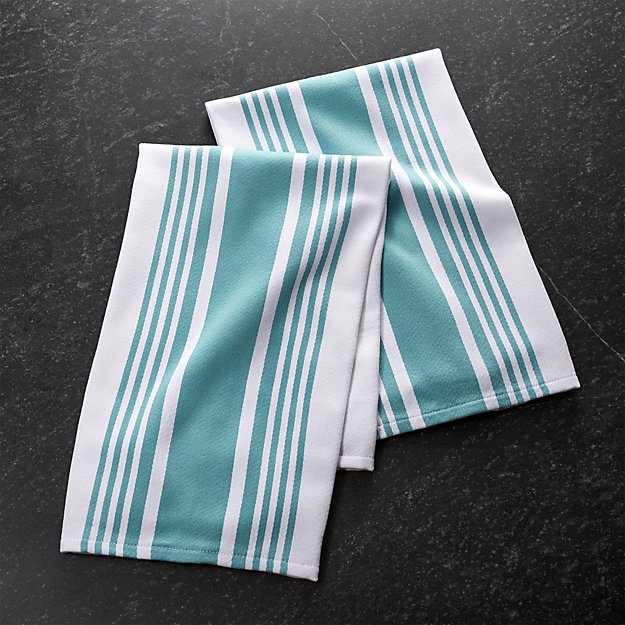 Dish Towels
We registered for several Crate and Barrel towels and are still using them a decade later. Yes, they have some wear. It's to be expected when you use them extensively and put them through the wash every week for 10 years. So many of their dish towel designs are classic with beautiful colors. The towels we registered for are most similar to the Cuisine Stripe collection. This season, I picked up the scattered leaves towel, 12 Days of Christmas dish towel, and embroidered guest towels.
[Disclaimer: I was not sponsored to write this post. The product links are affiliate links. Thanks for your support!]
Do you have any favorite Crate and Barrel kitchen items that you use all the time?
I'd love to hear about your favorite products!
Save
Save
Save
Save
Save
Save
Save