I set some really ambitious 2017 goals for myself. I posted regular monthly updates for my goals through May and then continued to work on the goals through the remaining seven months of 2017. I'm sharing my overall outcome with my 2017 goals before sharing my 2018 goals.
Goal #1 was to reach five figure monthly page views. Spoiler alert: I did not reach five figure monthly page views. Here's my breakdown for 2017.
January – 5,561
February – 3,505
March – 6,079
April – 7,533
May – 4,875
June – 4,019
July – 2,969
August – 3,163
September – 3,039
October – 3,254
November – 4,085
December – 5,238
The screenshot below is from December 2017.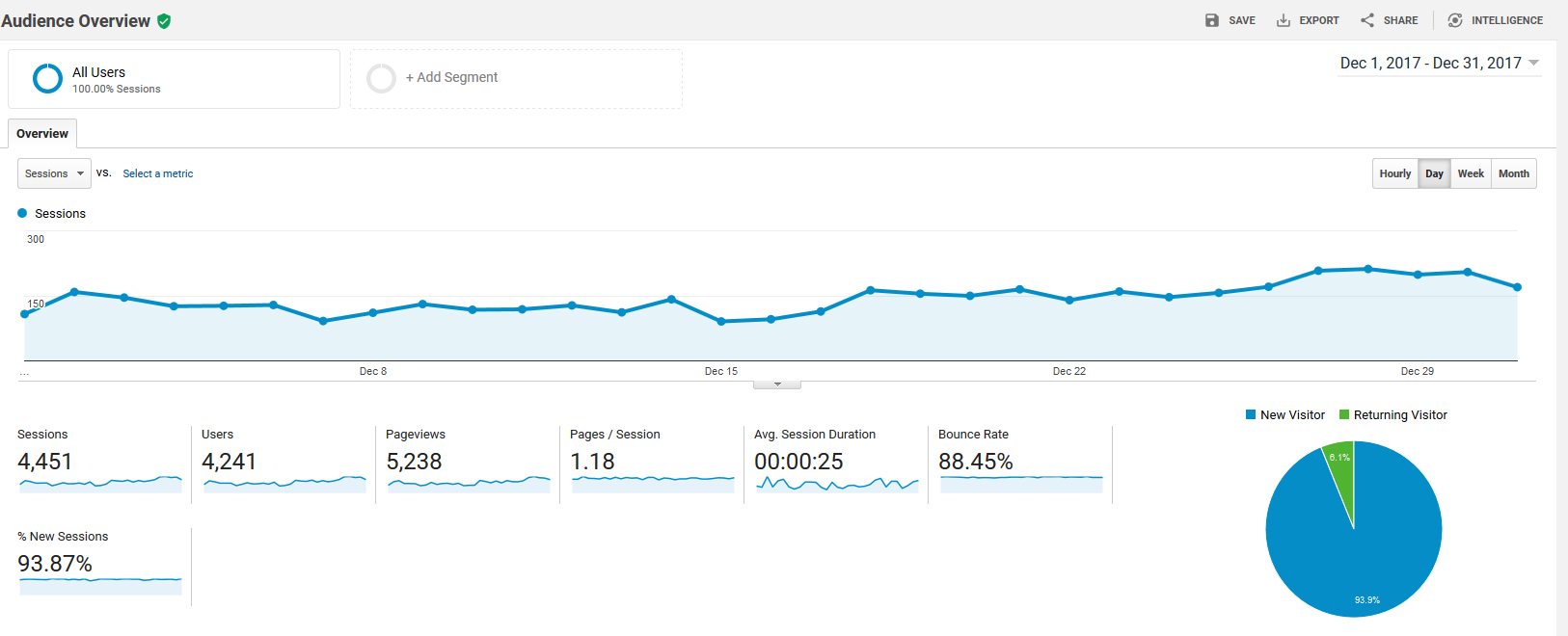 It's not a secret that this blog took a bit of a backseat during the second half of 2017 after Tommy was born. Since mid-July, I've created very few evergreen posts. Most of what I've published here has been of a more personal nature. I've also stepped back from the level of promotion and networking that I had been maintaining for the eight months or so prior to his birth. I don't think pushing ahead full steam for the second half of 2017 would have automatically translated into five figure monthly page views. But stepping back didn't help.
…