I can't believe another month of summer is over already! *sniff* It's been a great month, though, and I'm excited to share just a few of the highlights today.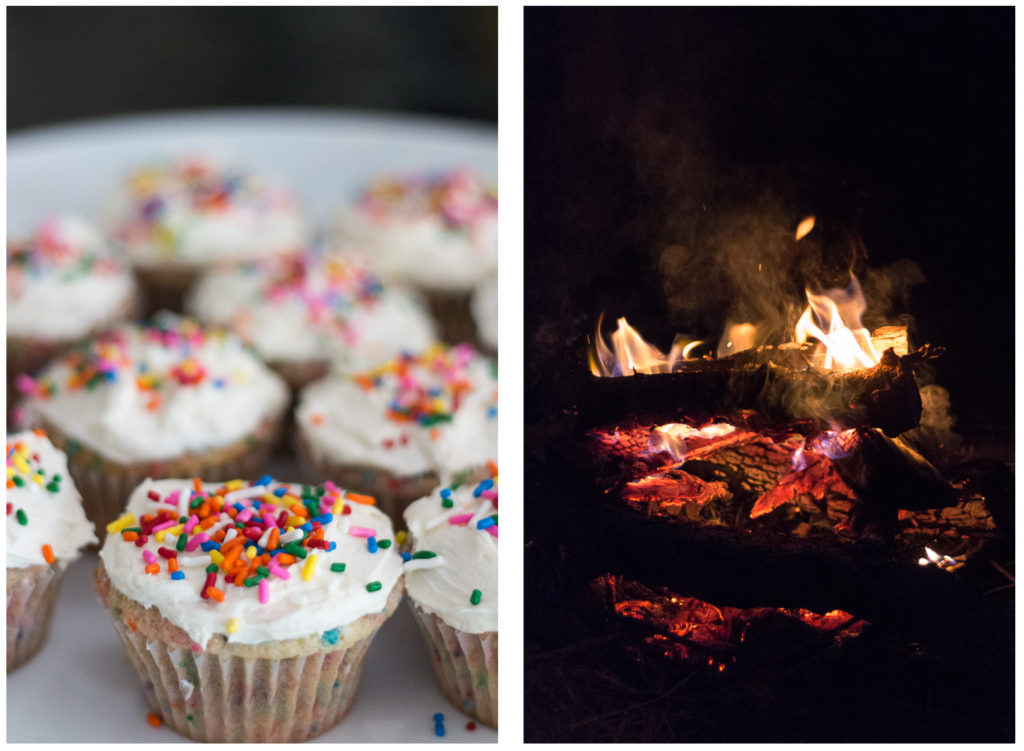 7/3: Jake's birthday. Jake and I had a low-key birthday celebration at home with his parents. We grilled, ate delicious appetizers and drinks, sat outside and enjoyed the beautiful weather, and had a backyard bonfire.
I don't have any pictures from the 4th of July, but we had a nice celebration in town. Jake marched in the local parade in the morning, and we went to a couple parties in the afternoon and evening, one of which included watching the local fireworks.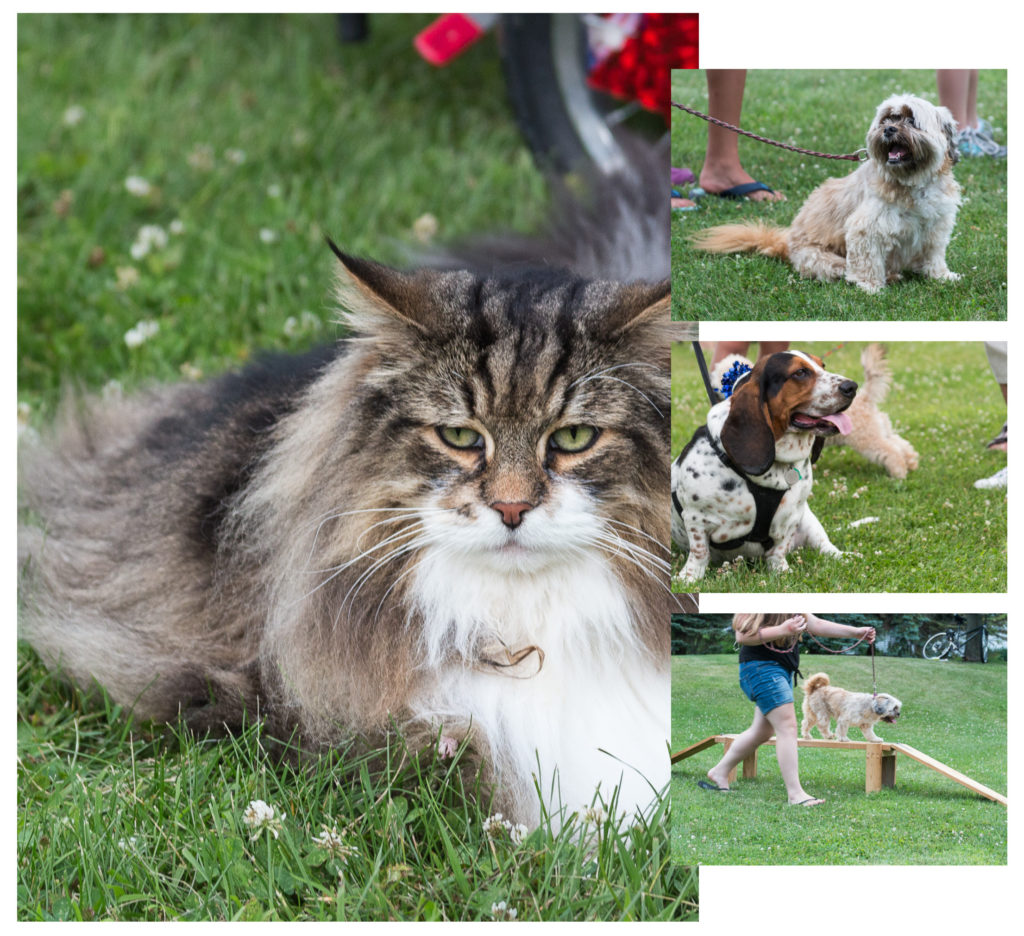 7/6: Neighborhood pet parade. Yep, my neighborhood has an annual pet parade. Obviously it's mainly a dog parade, but this year there was a super chill cat, too.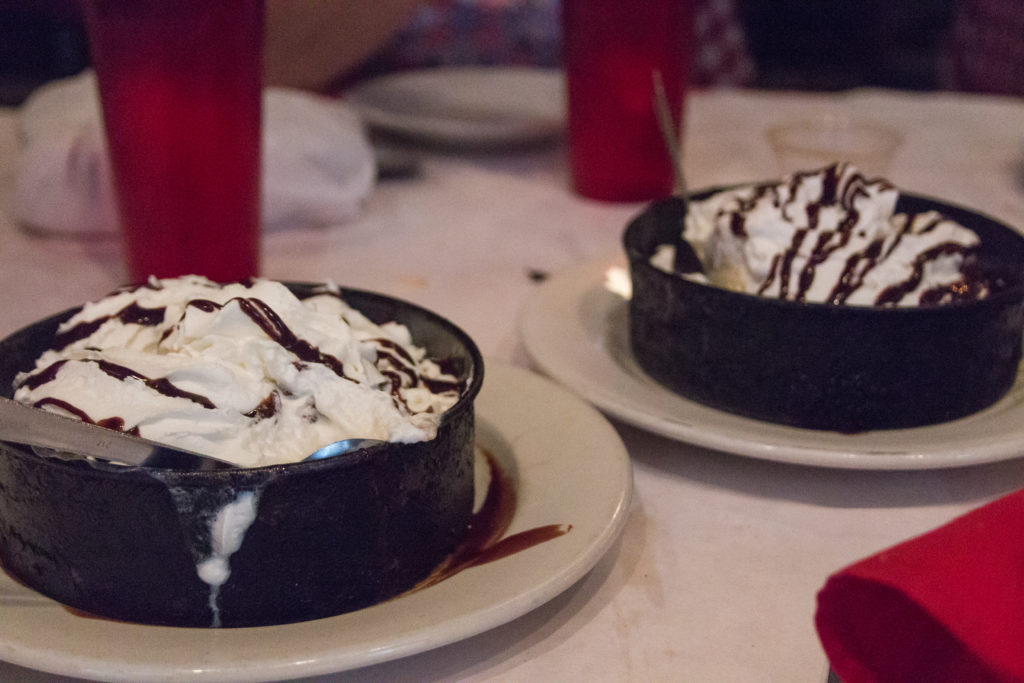 7/7: Day trip to Chicago. My dad and brother's wife have birthdays the same week as Jake. My brother's wife's parents were in town for her birthday. We all attended the open rehearsal for her concert that weekend and had lunch at Pizano's, where the waiter gave us two free chocolate chip cookie sundaes.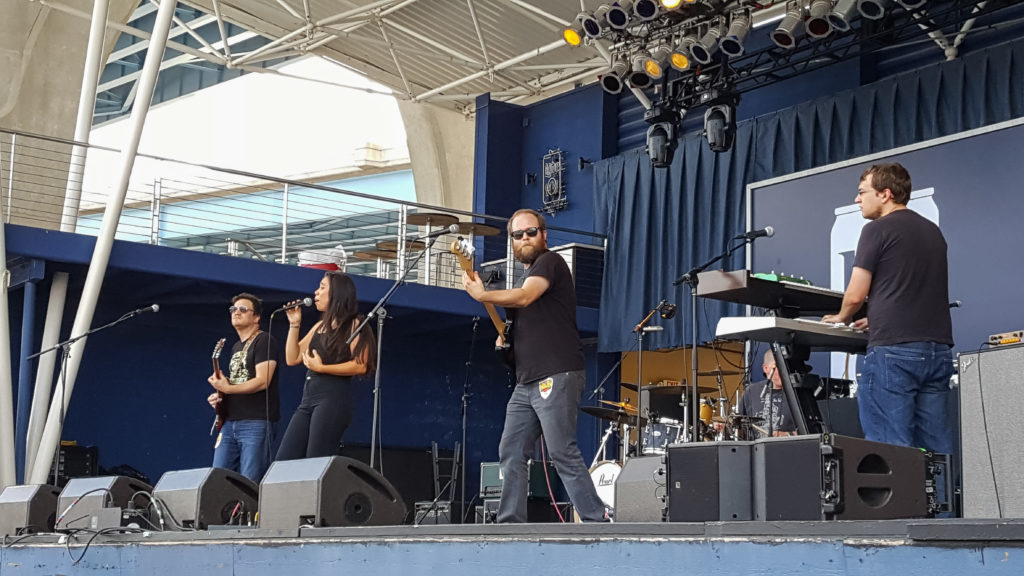 7/8: Hood Smoke at Summerfest. My brother is in the band Hood Smoke , and they played at Summerfest this year. My parents were able to come up for it.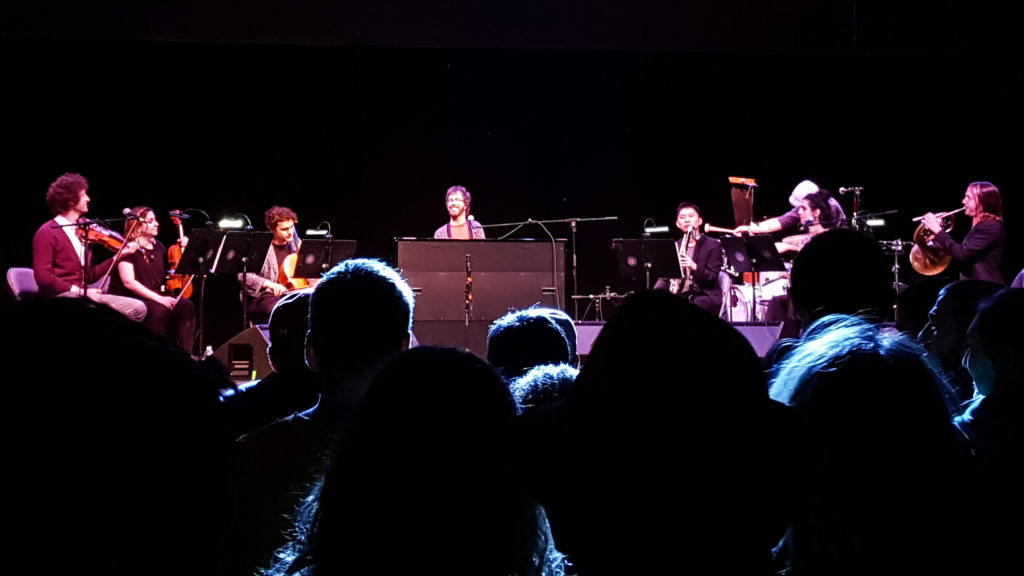 7/9: Ben Folds at Summerfest. Jake and I went back to Summerfest the next day for Ben Folds after my parents headed home to Chicago. We ended up sitting through two other bands to get seventh row seats, which was worth it. The show was so amazing. My life is now complete because I've heard Steven's Last Night in Town live with yMusic.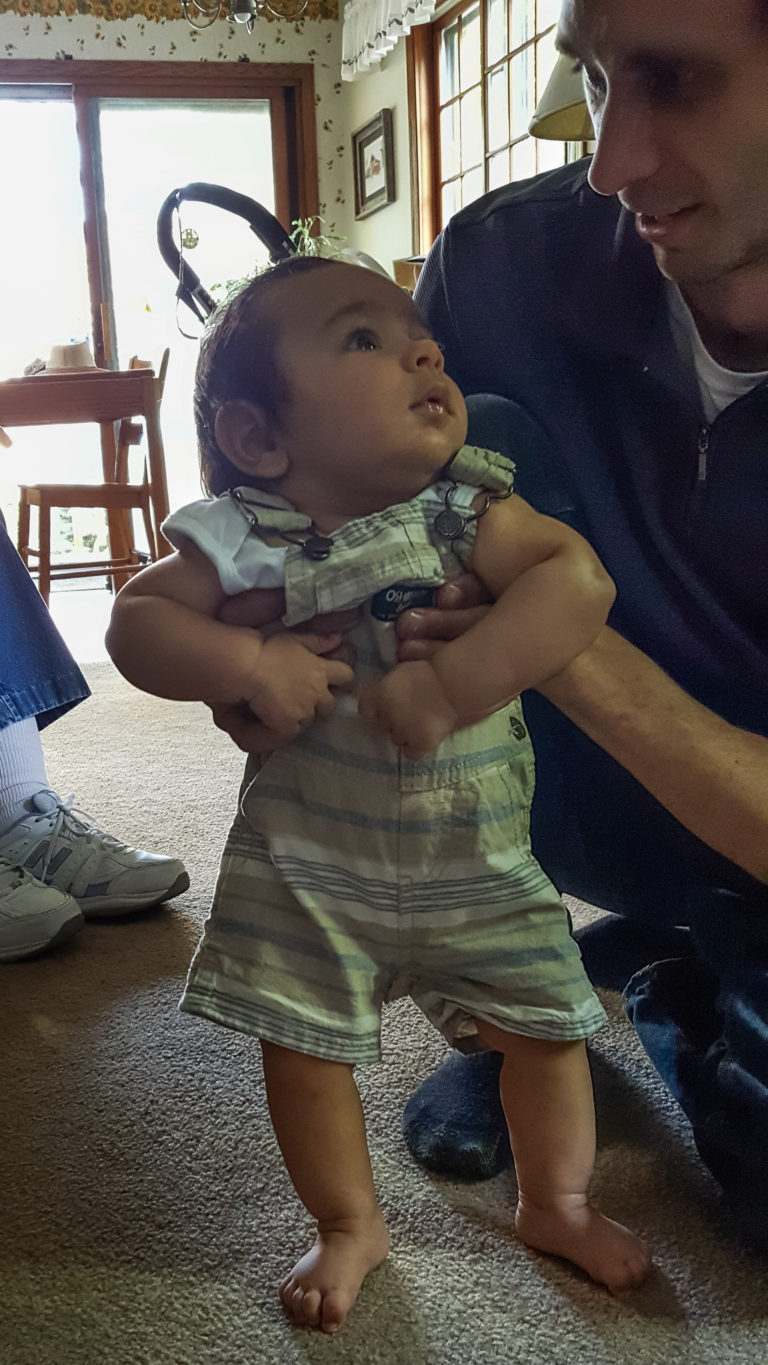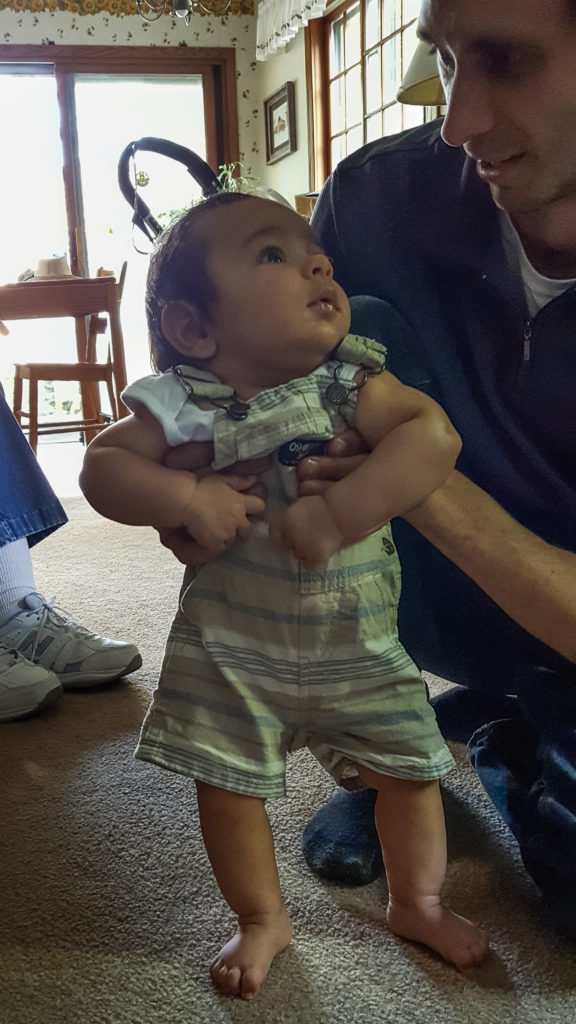 7/10: Visit with Joe and Melitta. Our friends Joe and Melitta were in town from Minneapolis very briefly, primarily so Joe's 99 year old grandma could meet their four month old son. We ended up visiting with them at Joe's parents' house for a few hours.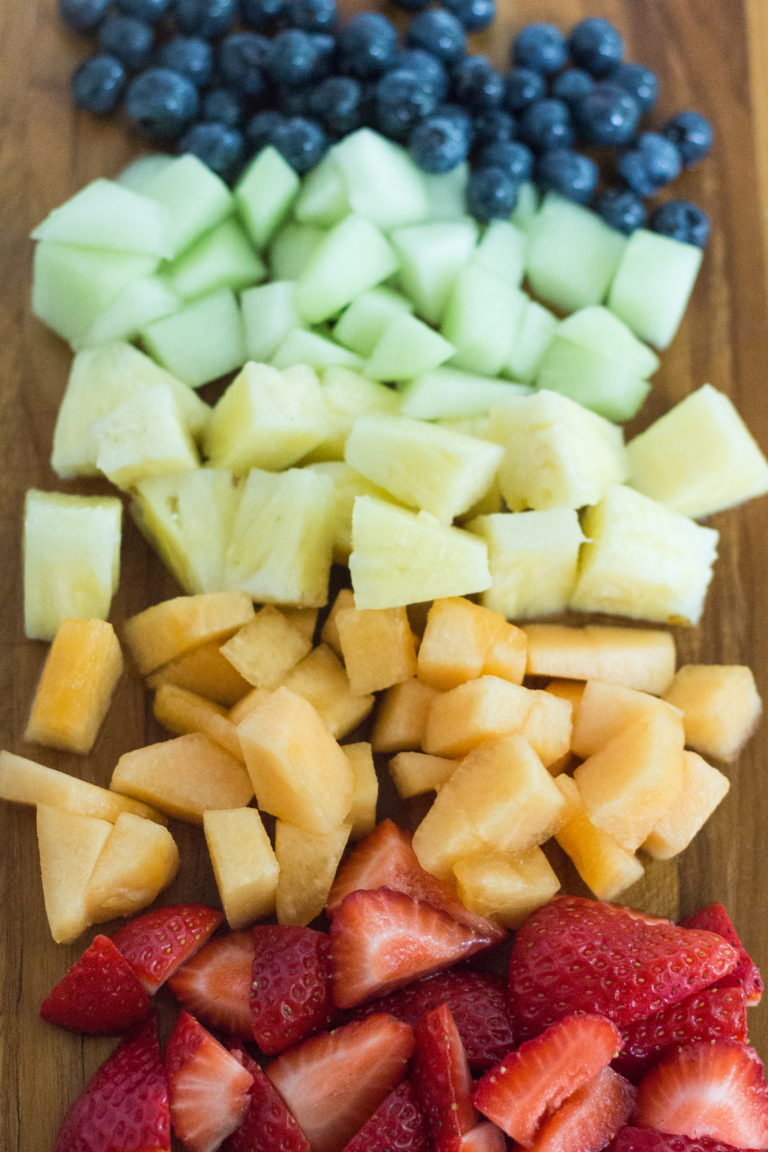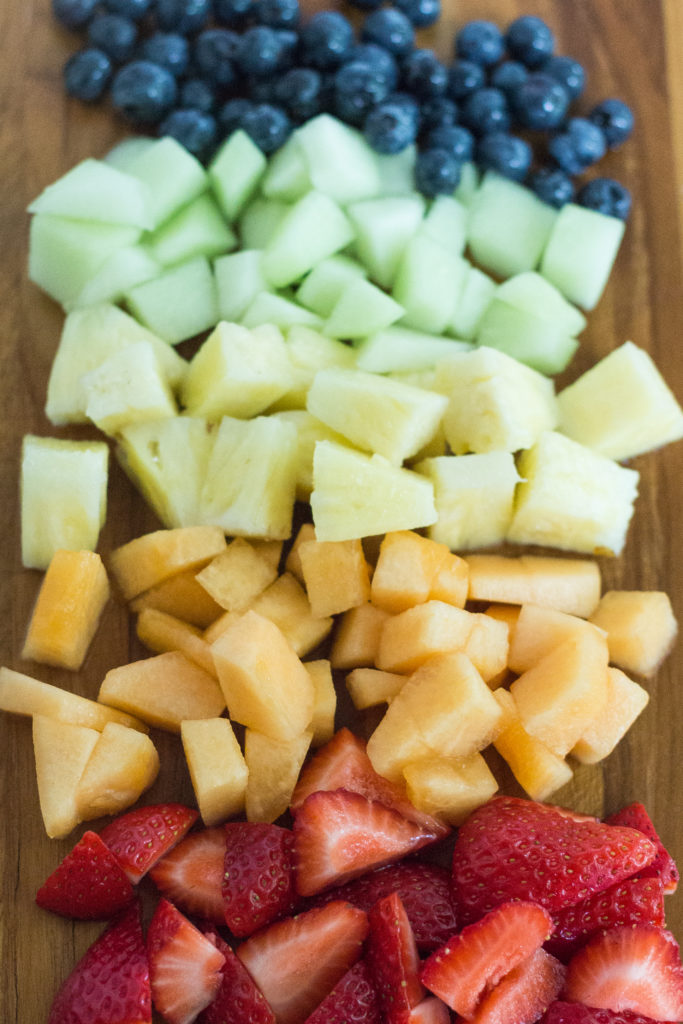 7/13: Dinner with old friends. We had some old friends in town visiting family in between their transition to a new city for the Air Force. We hadn't seen them in three and a half years. It was so great to show them our new place and catch up. They came over with their kiddos for dinner (including this rainbow fruit spread) and to hang at the beach for a bit. It was their three year old's first time at the beach, and he was in love. He spent almost the entire time throwing all of the biggest rocks he could find into the water.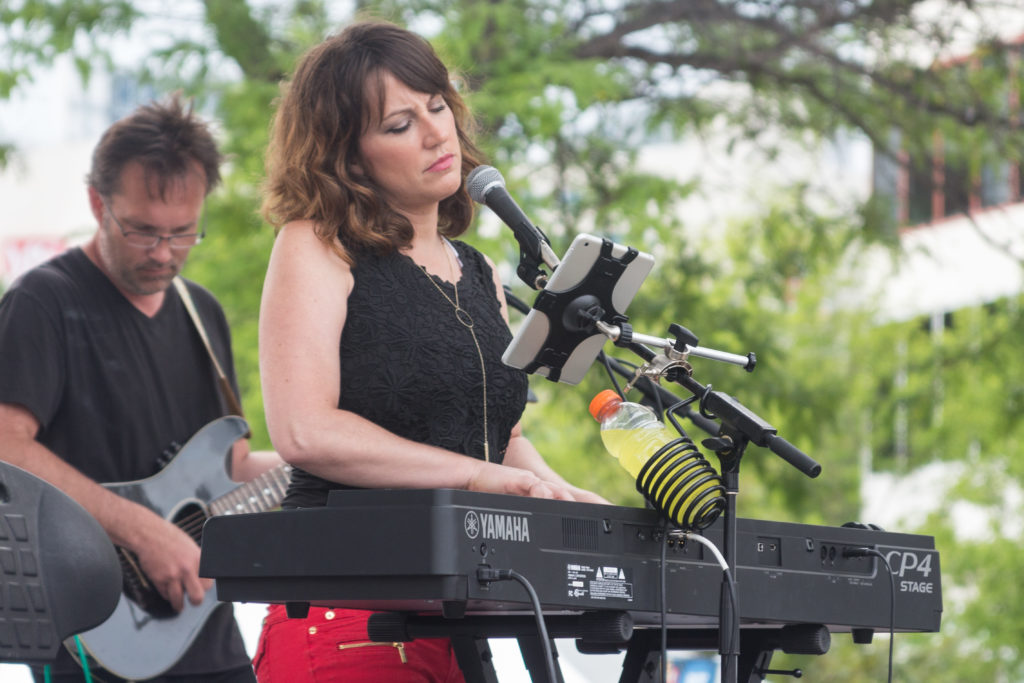 7/15: Parallel at Bastille Days. Parallel is a fabulous local band featuring keyboards and electric cello (recurring themes in my life, I know). I was really glad to have the opportunity to hear them live for the first time this summer at Bastille Days.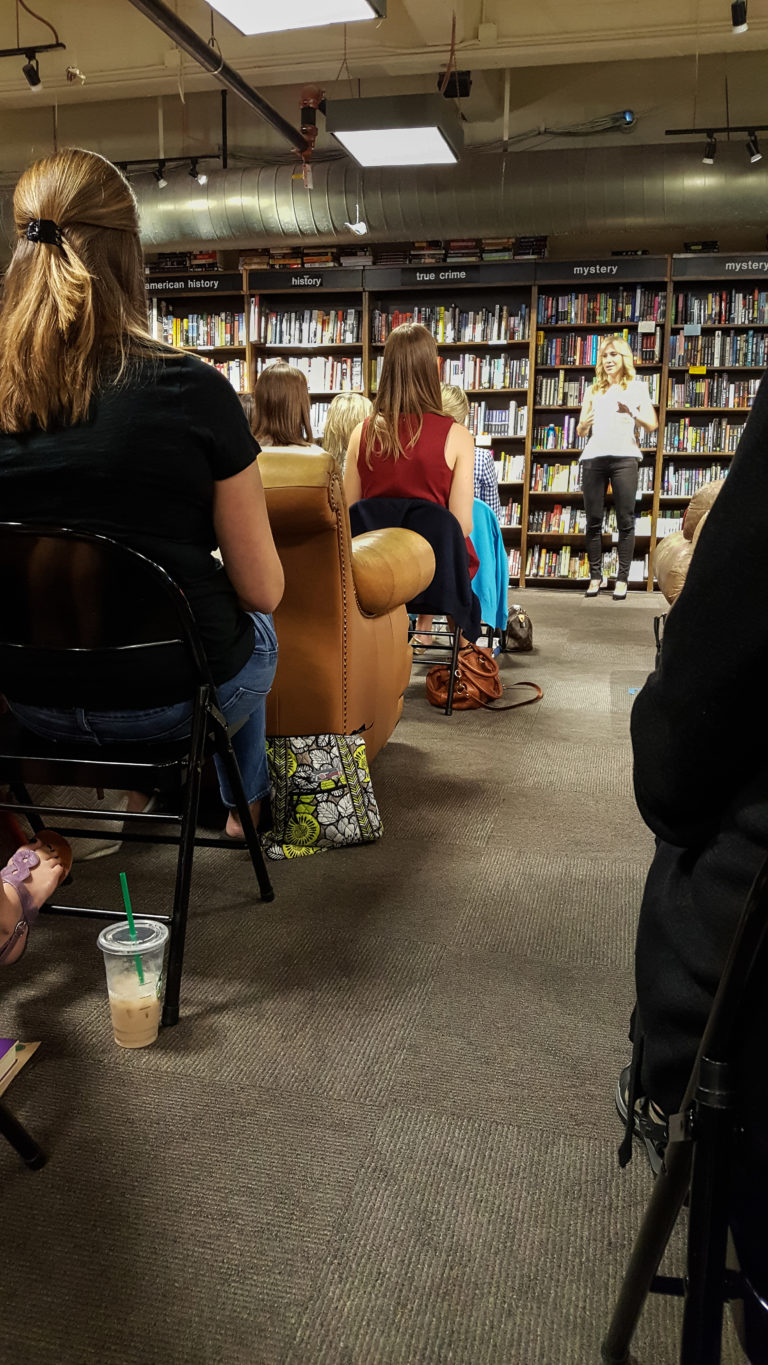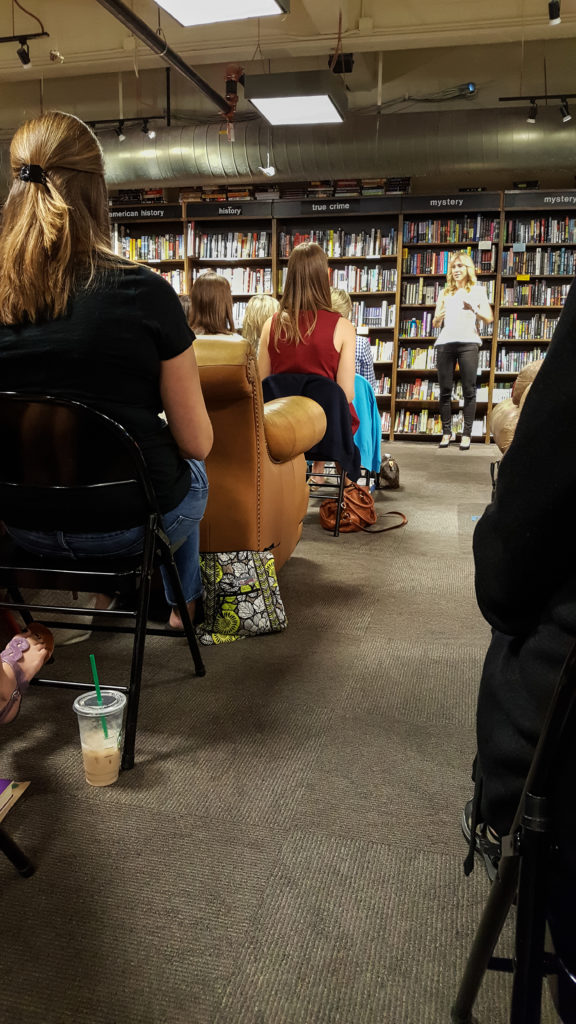 7/15: Emily Giffin book signing. In case the 7th row Ben Folds concert wasn't enough of a bucket list item to cross off this summer, I also got to attend an Emily Giffin book signing right here in Milwaukee at Boswell Books. I've been an Emily Giffin fan for 12 years, and she's one of my top influences as a writer. She is so grounded and truly amazing to her fans and just generally a really awesome person.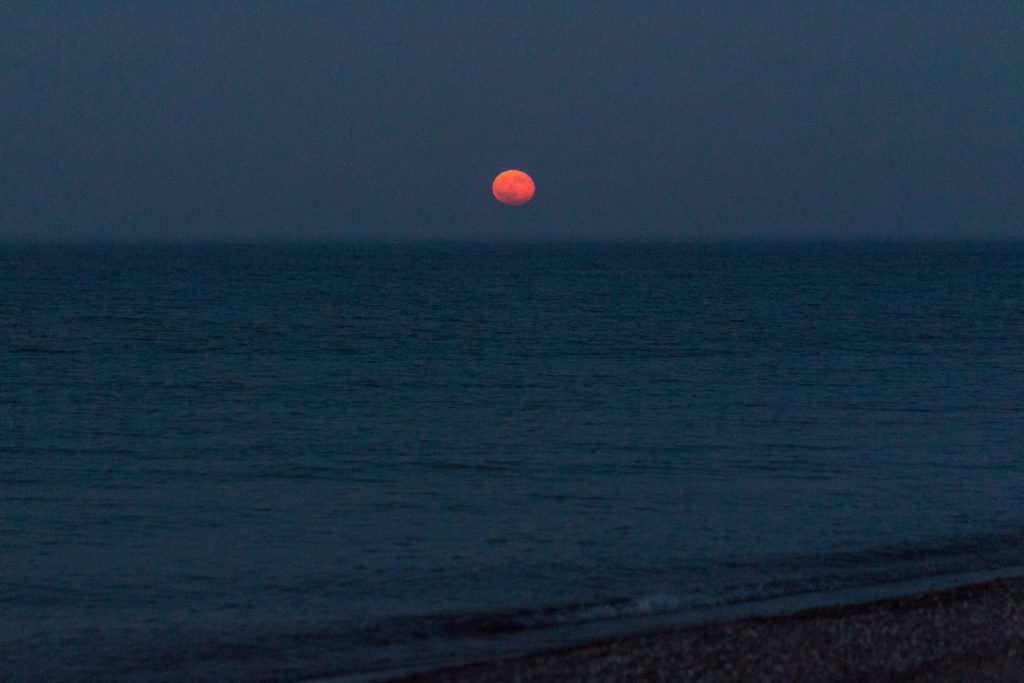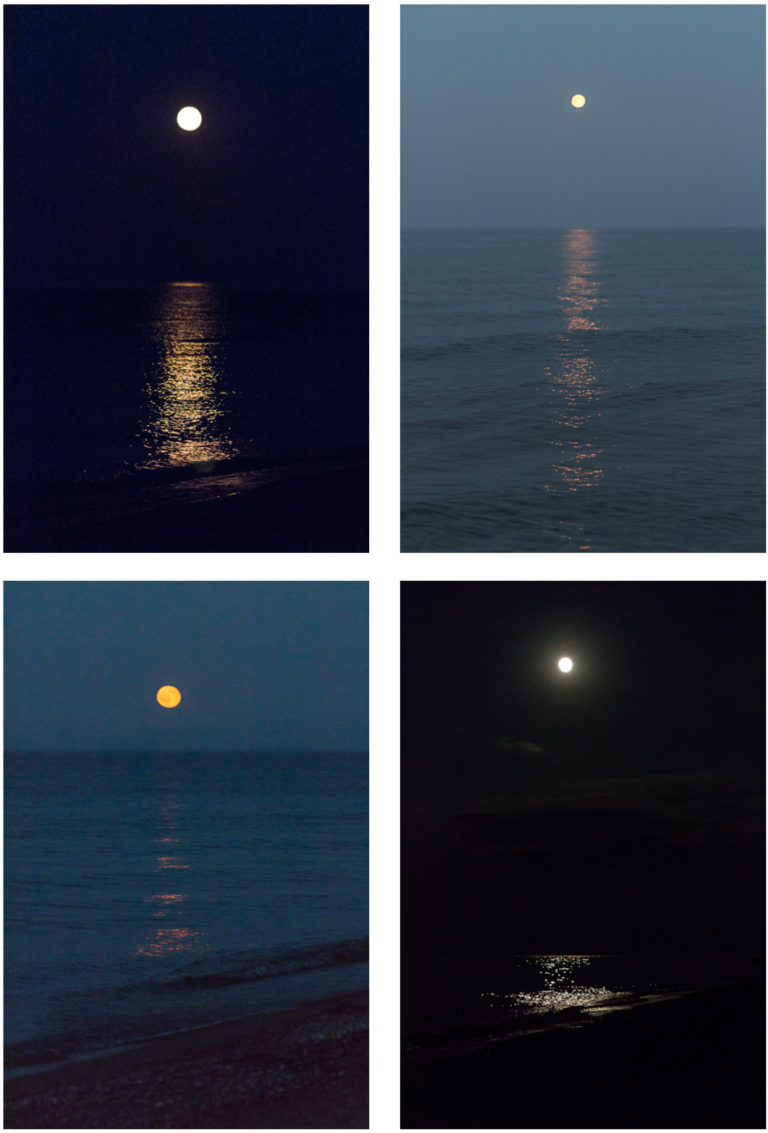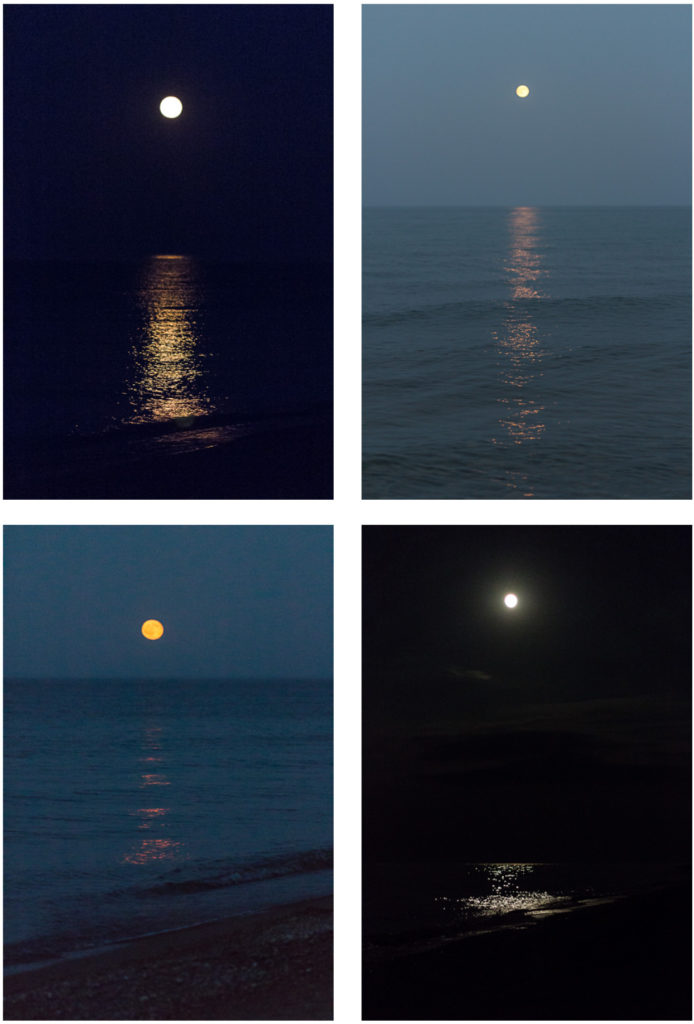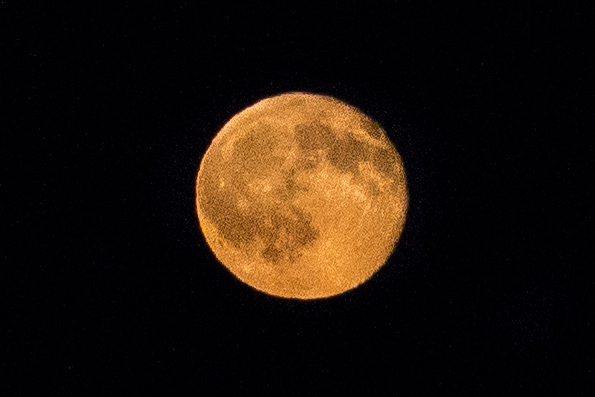 7/18-7/20: Moon watching. The night of the full moon in July and the night right before and right after it offered perfect weather for watching the moon rise in the evening.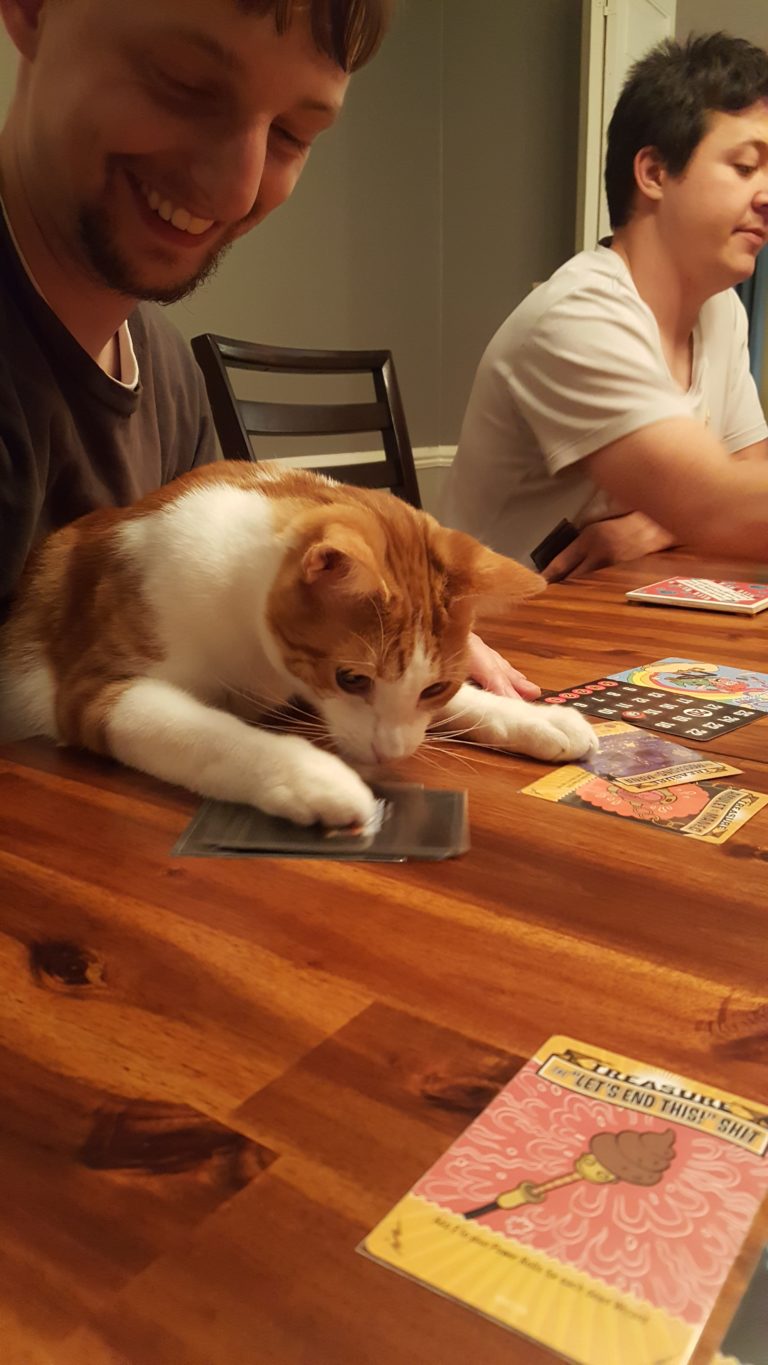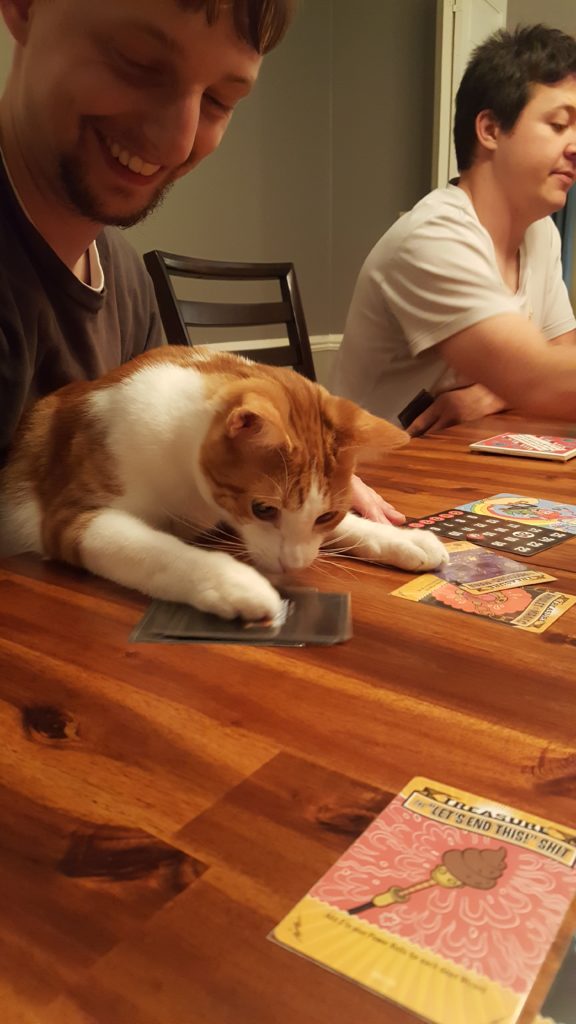 7/22: Game night. Jake and I host a monthly board game night in which any and all friends who are free come over to enjoy delicious food and drink (did you see my snaps? follow along: randomcreative), good conversation, and of course a few games. Hobbes decided to get in on the action toward the end of the night.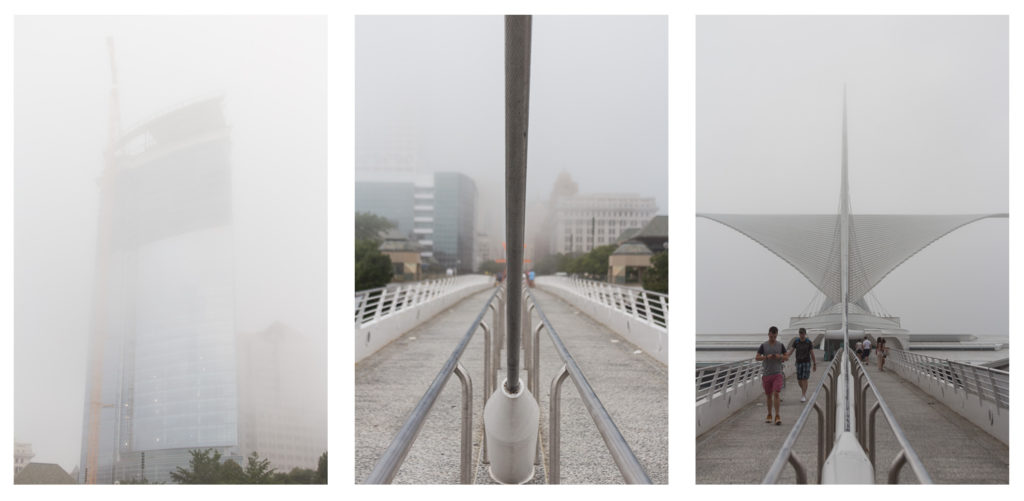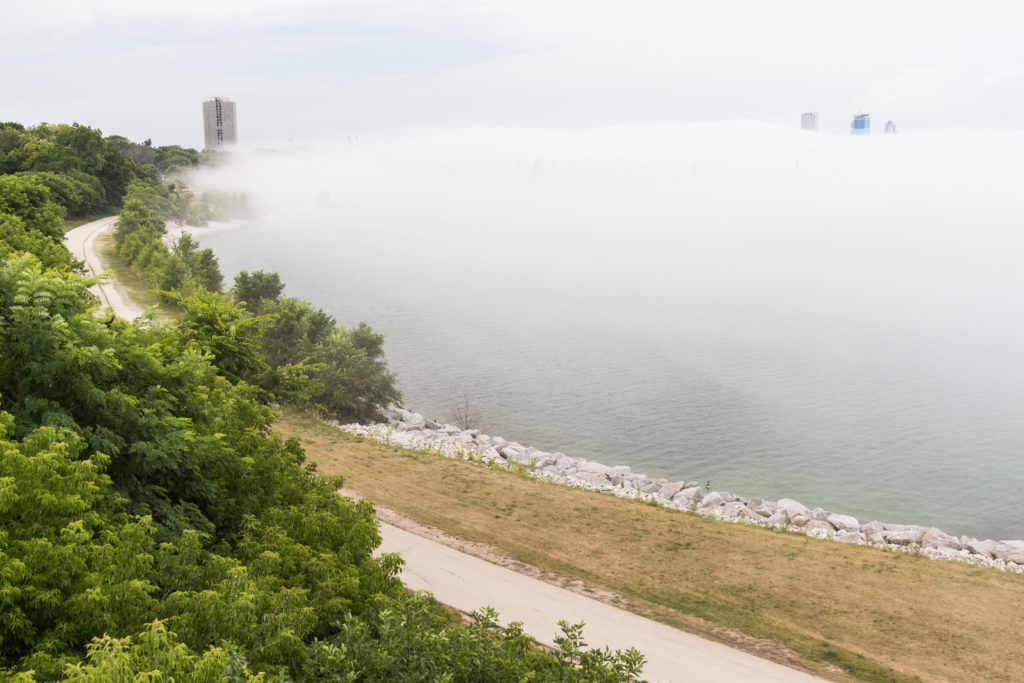 7/23: Milwaukee in the fog. Jake and I had cleared the afternoon for an event that got postponed. Instead we went downtown and happened to catch this unreal fog.
What are you up to in August?
Any fun local events I should check out?
Save
Save
Save
Save
Save
Save
Save
Save