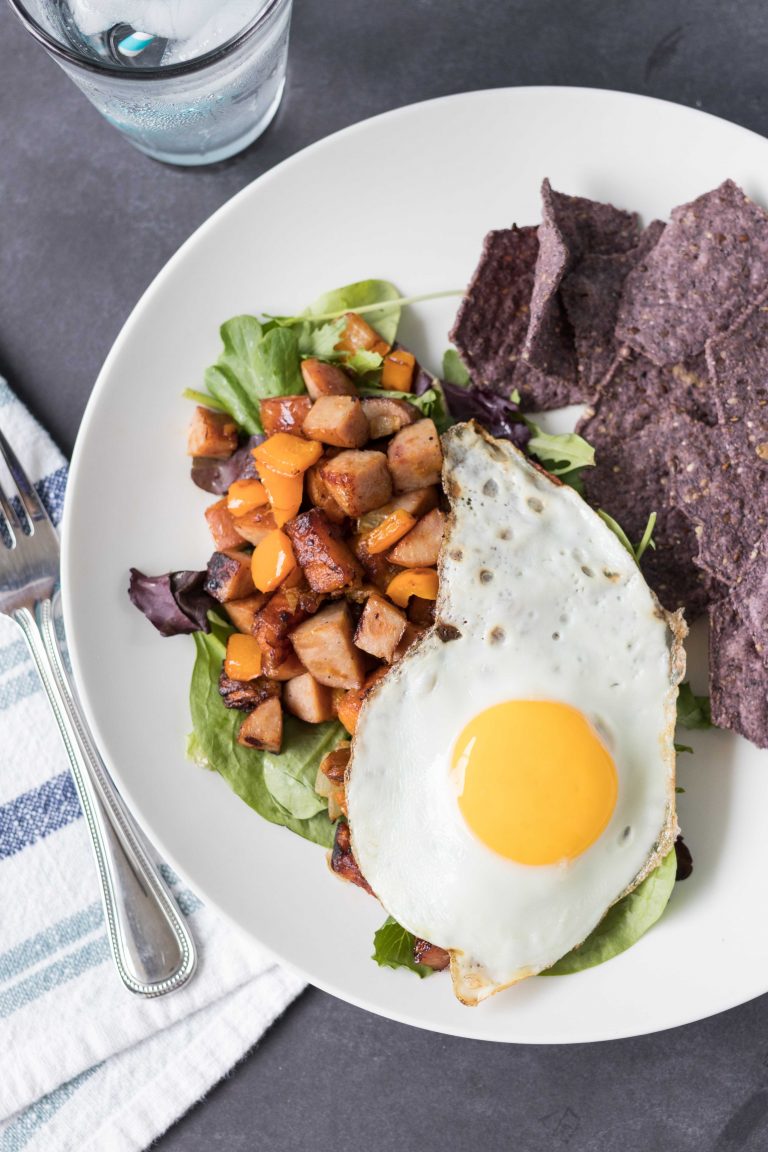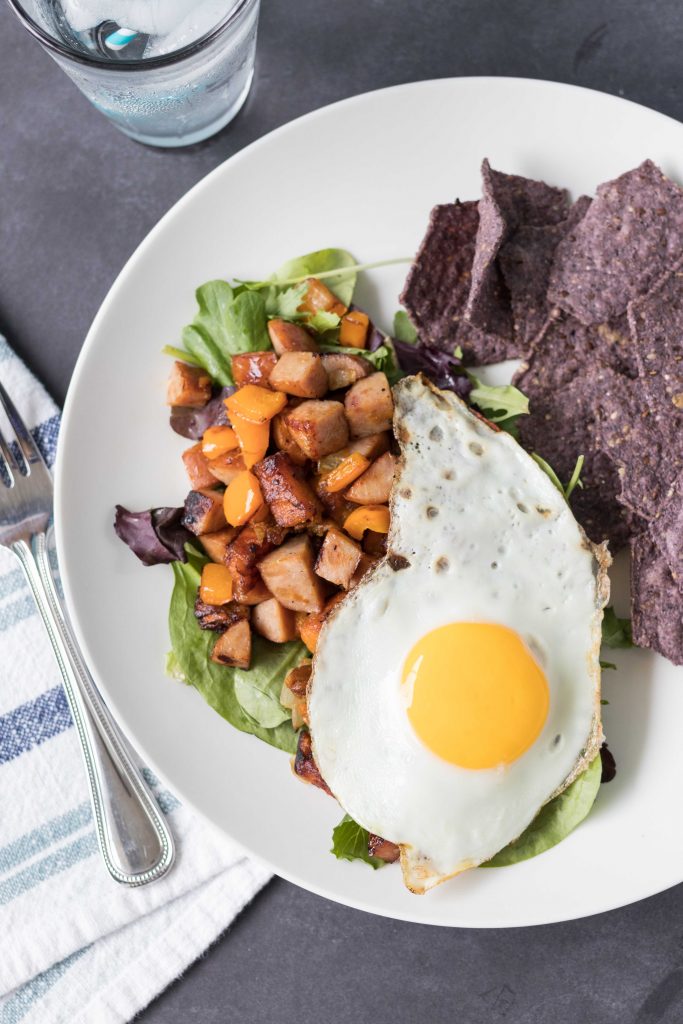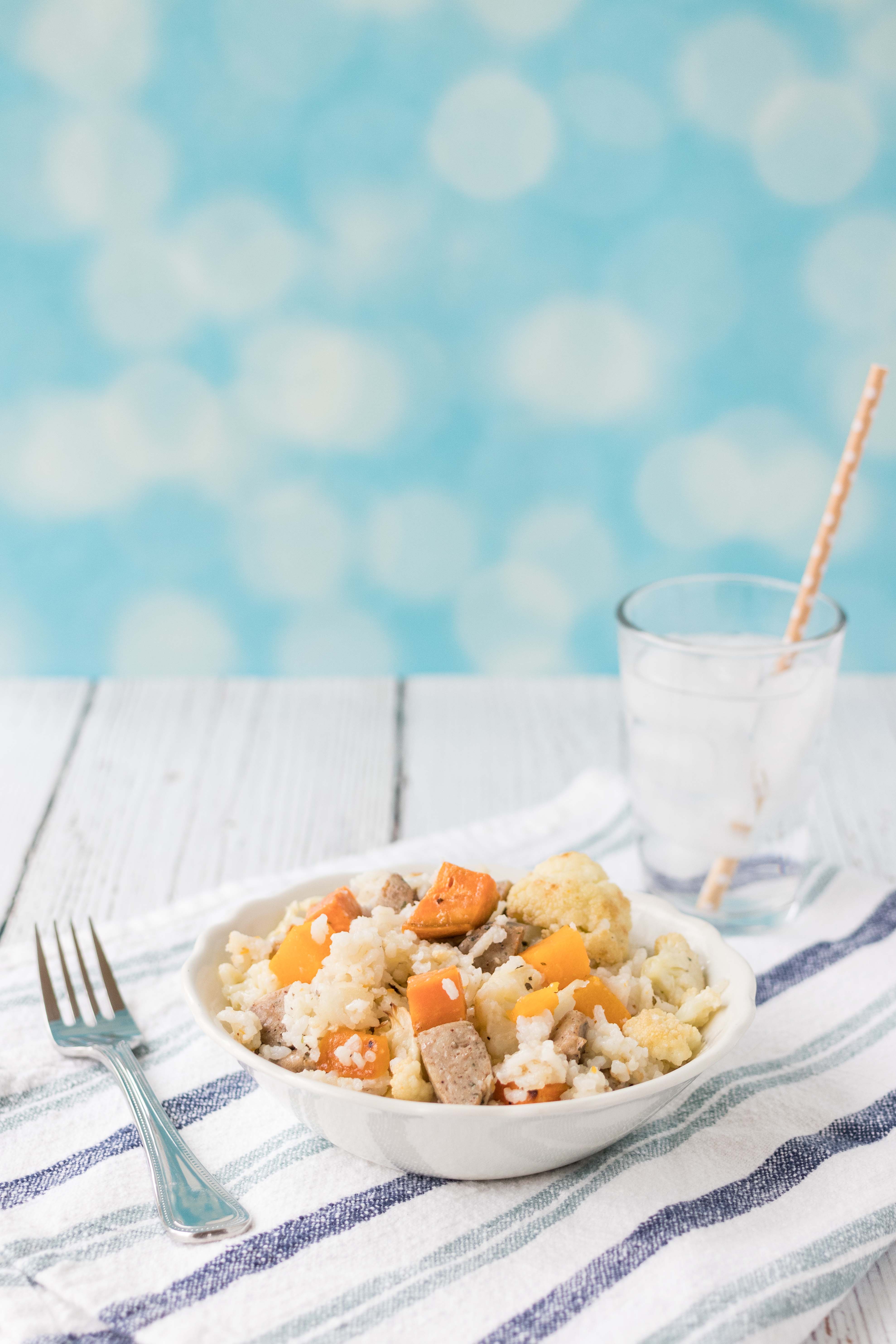 It's been a minute since I've posted an original recipe. My hat is off to all of the food bloggers out there with little kids. I still do a lot of cooking from scratch with a kiddo. But it took me over eight months to begin to figure out how to make and photograph a recipe, you know, beyond a quick Instagram stories snap. And this first one post-kid is a really good one. I'm so excited to share my coconut rice with vegetables and chicken sausage today.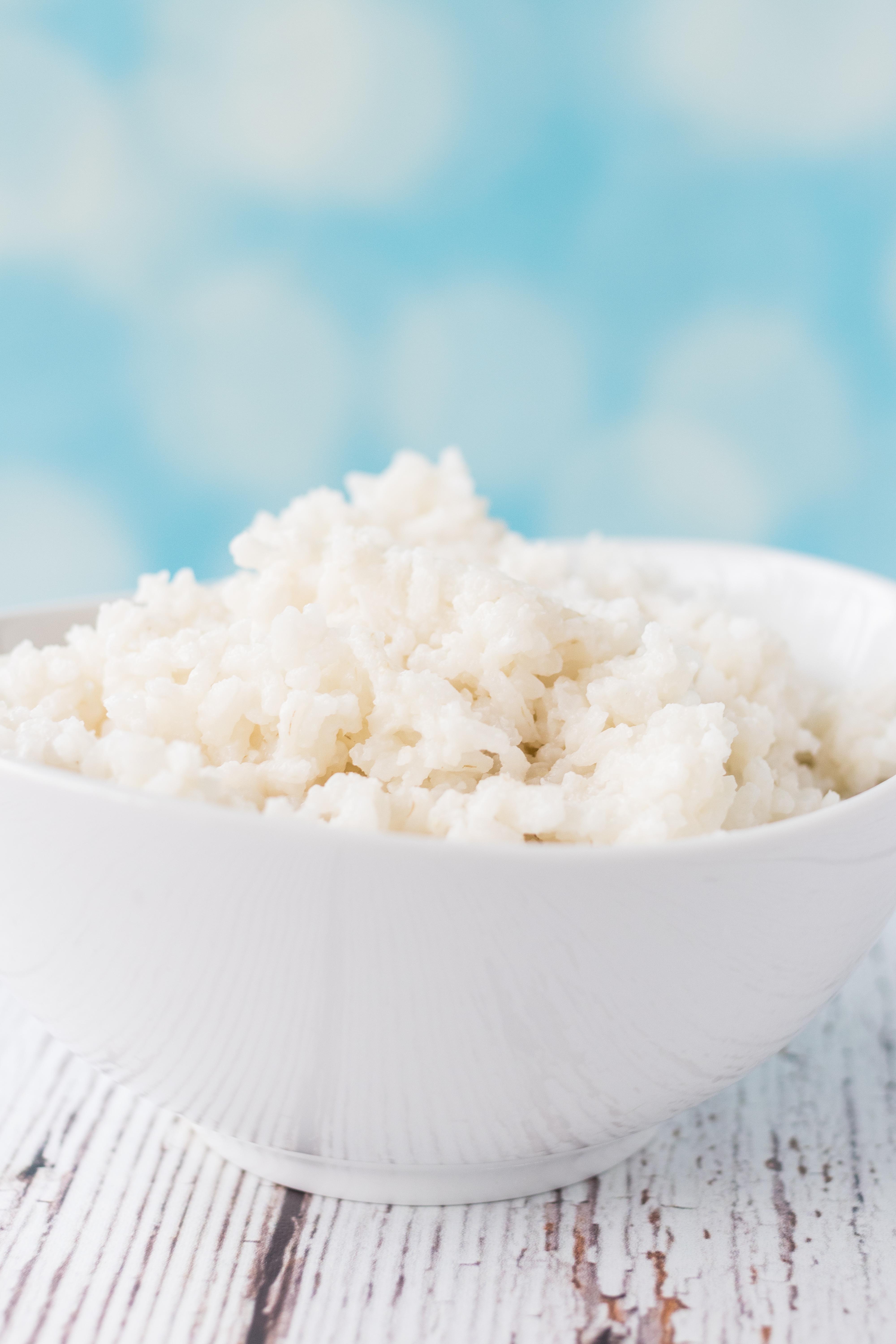 Coconut rice with vegetables and chicken sausage came about because I can't stop eating coconut rice. I first started making coconut rice for Jessica's pineapple cashew fried rice. I would rather eat pasta than rice any day, but I can't get enough of coconut rice. Pineapple cashew fried rice has quickly become a weekday lunch staple. Coconut rice with vegetables and chicken sausage is one of the first of what I'm sure will be many of my own recipes with coconut rice.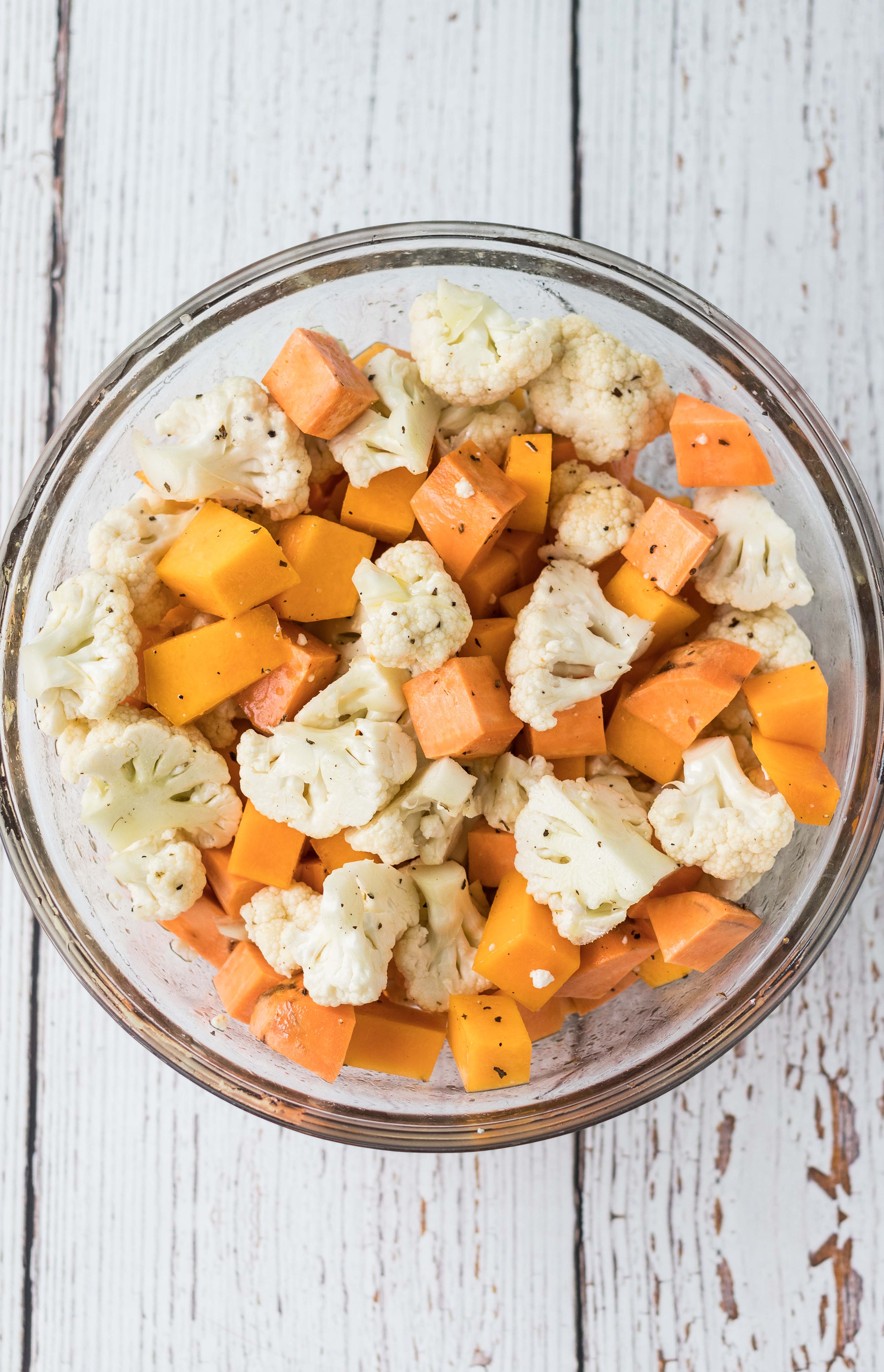 I decided to pair coconut rice with sweet potato, butternut squash, cauliflower, and chicken sausage to create just the right mix of sweet and savory. As many of you know, my go-to roasted vegetable combination is Brussels sprouts and cauliflower. But I wasn't feeling Brussels sprouts with coconut rice. Instead, I paired cauliflower with butternut squash and sweet potato for that ideal flavor balance. I kick up the sweet factor a little bit with chicken sausage. Feel free to use whatever type of sausage you'd like if prefer a hint of smoke, spiciness, etc.
Also, can we talk for a second about the magic of coconut oil? I'll be honest, I was way late to jump on the coconut oil train because I thought it was overpriced and trendy. I'm so glad that I finally tried it. Coconut oil is worth every penny and makes so many recipes better. Once you have it in your pantry, you'll find you use it in your cooking and baking all the time.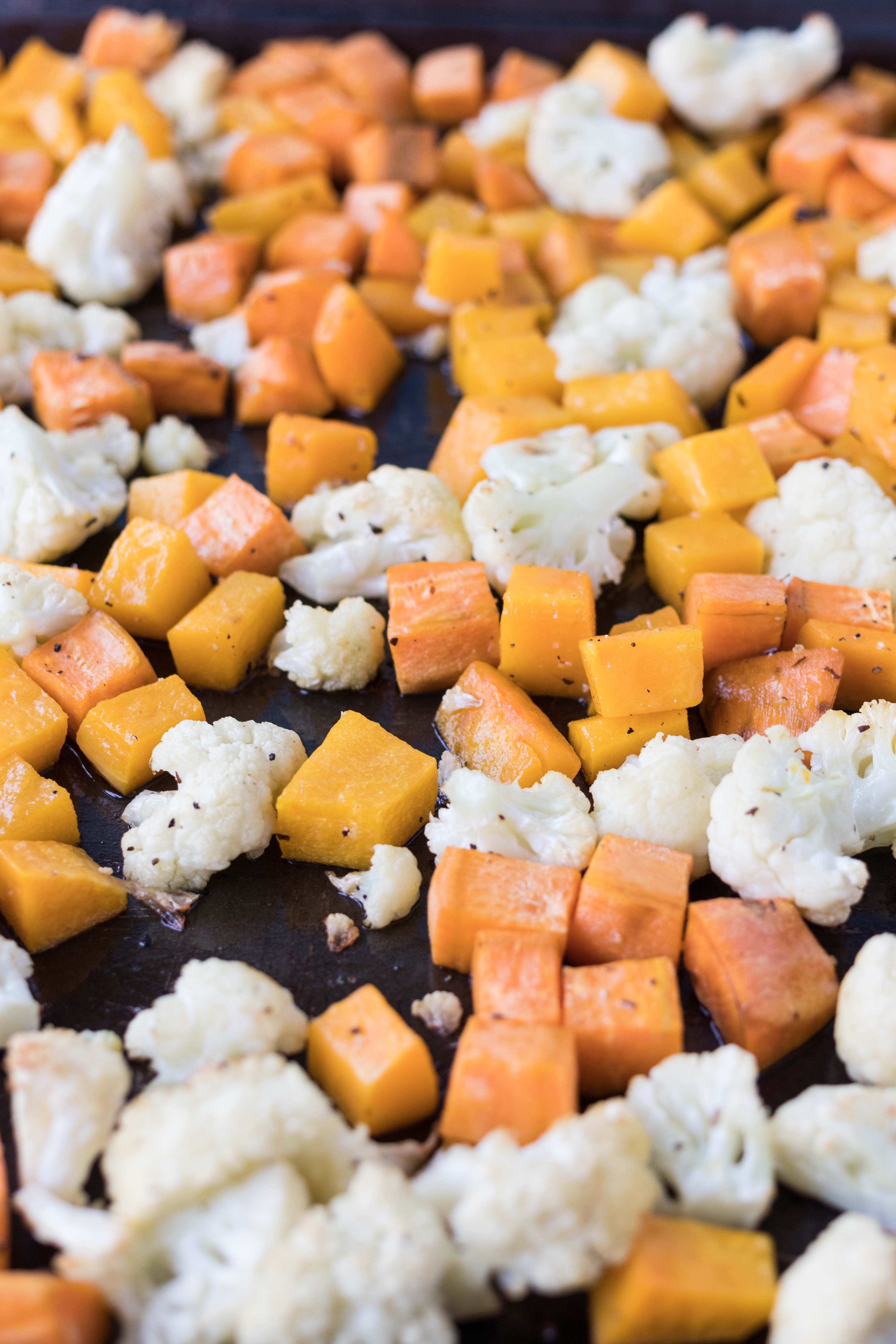 I realize that making a dish for lunch with this many steps is annoying. But you're not just making lunch for one day. You're making lunch for the entire week. And you can break up the steps as you like. Prep the rice and roasted veggies ahead of time, and then throw the whole dish together when you're ready for lunch. You can even chop the veggies early in the day and roast them later. Or make the entire recipe on Sunday, and divide it up in individual containers for a week's worth of lunches to grab while heading out the door.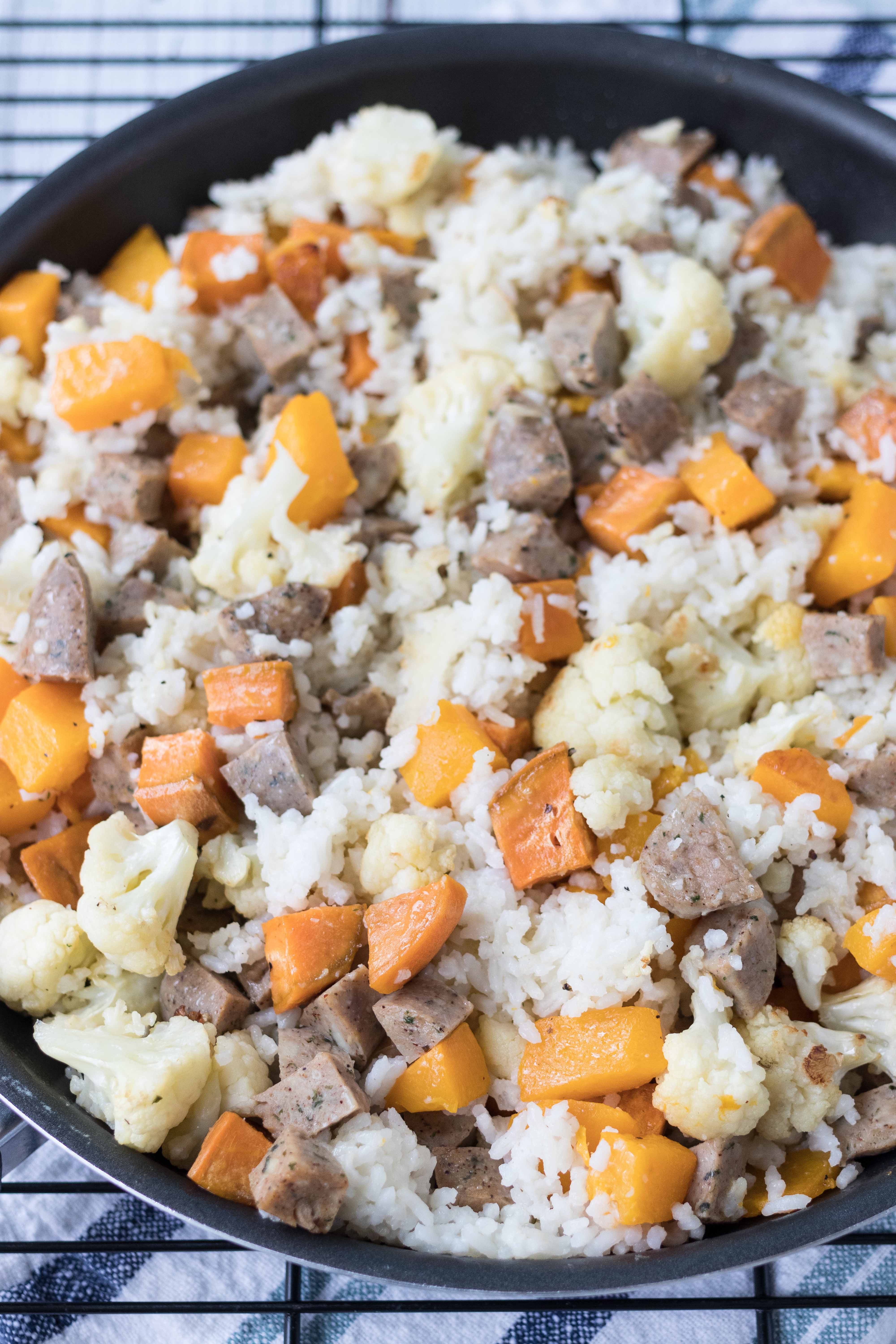 The same concept works for dinner. If you know you'll have a busy afternoon or evening, get your ingredients prepped earlier in the day or even the day before. With the rice and veggies ready to go, you'll have the entire meal on the table in 20 minutes or less. Even when you're not rushed later in the day, it's so nice to have that flexibility.
One of the beautiful elements of the coconut rice with vegetables and chicken sausage is that the leftovers taste great reheated in the microwave or on the stove. When I have the time, I like to reheat it on the stove, so the rice, veggies, and sausage crisp up a bit. However, the flavor is great in the microwave, too, making it an ideal option for lunch at work.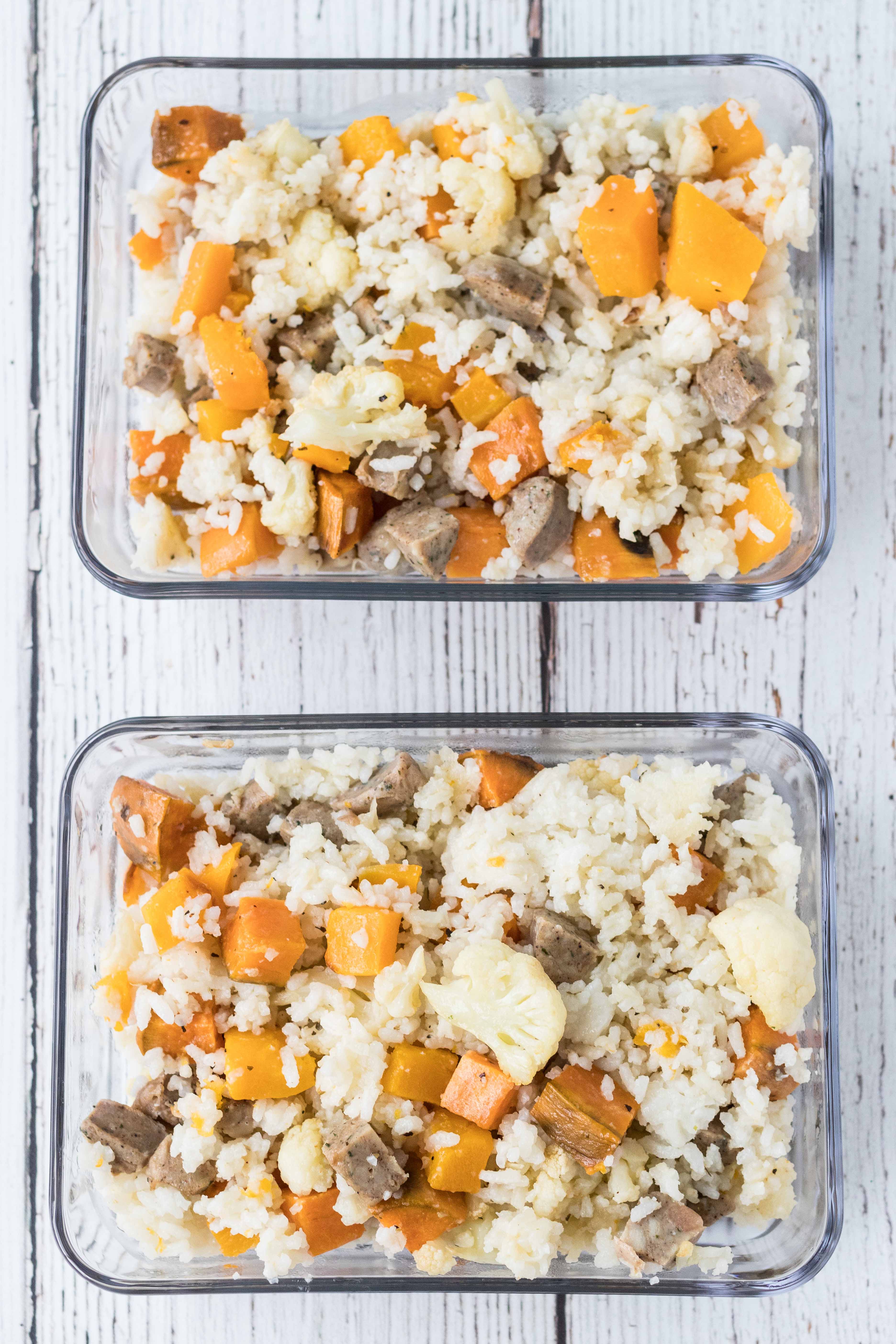 There are so many possibilities for customizing this recipe to fit your tastes and preferences. As I mentioned previously, don't feel limited to chicken sausage. Just about any type of sausage works well. I like the notion of maintaining a sweet-savory balance to fit with the coconut rice. Too much savory doesn't work well. Butternut squash and sweet potato are both natural sweet choices. In addition to cauliflower, they pair well with spinach, kale, beets, onions, and black beans.
I also highly recommend upping the veggie content or pairing the recipe as is with leftover veggies or whatever you have on hand. I purposely left the rice-veggie ratio a little higher than I'd like because one, I didn't want to bother with making less than one cup of rice and two, I knew I'd end up adding other veggie with the dish throughout the week. For example, after preparing a side of spinach for dinner, mix in the leftovers when you reheat this dish.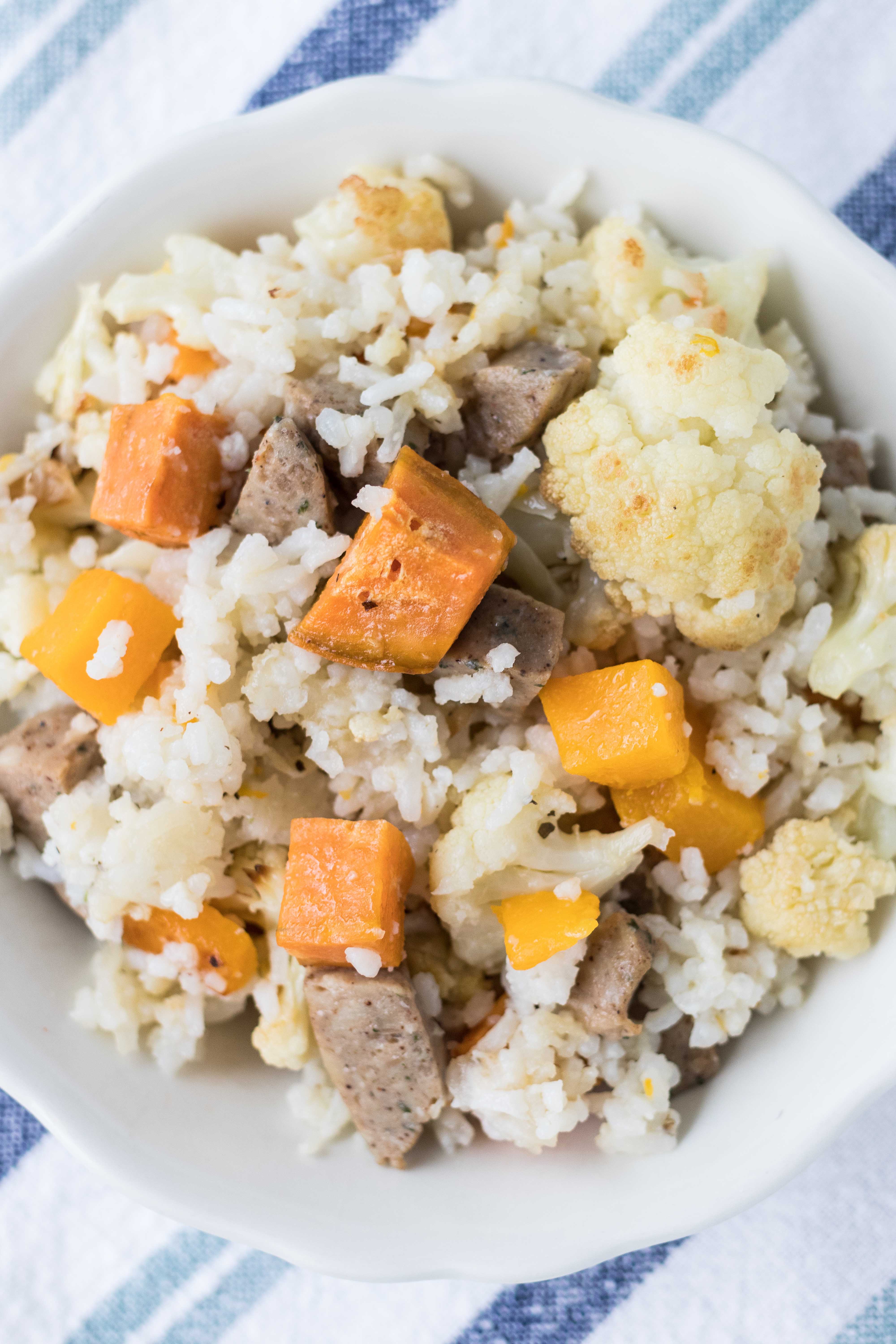 Coconut Rice with Vegetables and Chicken Sausage
Ingredients
Coconut Rice
1

cup

white rice

(or the rice of your choosing)

1

14 oz. can

lite coconut milk

1

cup

water
Roasted Vegetables
1

sweet potato

cubed

1

small

butternut squash

chopped

1/2-1

head

cauliflower

chopped (either 1/2 of a medium-large cauliflower or 1 whole small cauliflower)

2

tablespoons

coconut oil

melted

2

tablespoons

extra virgin olive oil

(I love basil or garlic olive oil, regular extra virigin olive oil works well, too)

freshly ground salt and pepper

to taste
Chicken Sausage
5-6

cooked chicken sausages

chopped
For Stir Frying
2

tablespoons

coconut oil
Instructions
Add one can lite coconut milk and one cup water to a large saucepan. Bring to a boil. Add one cup of rice. Cook for 30 minutes or until the rice has absorbed all of the liquid.

White the rice is cooking, preheat the oven to 350 degrees. Chop your vegetables into bite-sized pieces. I like to put the sweet potato and butternut squash in the microwave for a couple of minutes each to soften them before chopping.

Coat the vegetables in two tablespoons melted coconut oil, two tablespoons extra virgin olive oil, and freshly ground salt and pepper. Arrange in a single layer on a baking sheet. Bake for 30 minutes or until the veggies are fork tender. Stir the veggies halfway through baking, so they don't stick to the pan.

When you're ready to finish your dish, chop the chicken sausage. Add two tablespoons coconut oil to a large frying pan. When it's melted, add the rice. Break it up into large chunks and cook for 5-6 minutes or until it's crisped a little. Add the veggies and sausage. Cook for 2-3 minutes to crisp up the veggies and give the sausage a slight char. Serve immediately.
Notes
Leftovers may be stored in an airtight container in the fridge for up to a week.
Coconut rice recipe very slightly adapted from Jessica of How Sweet Eat's coconut rice: https://www.howsweeteats.com/2013/06/pineapple-cashew-fried-rice/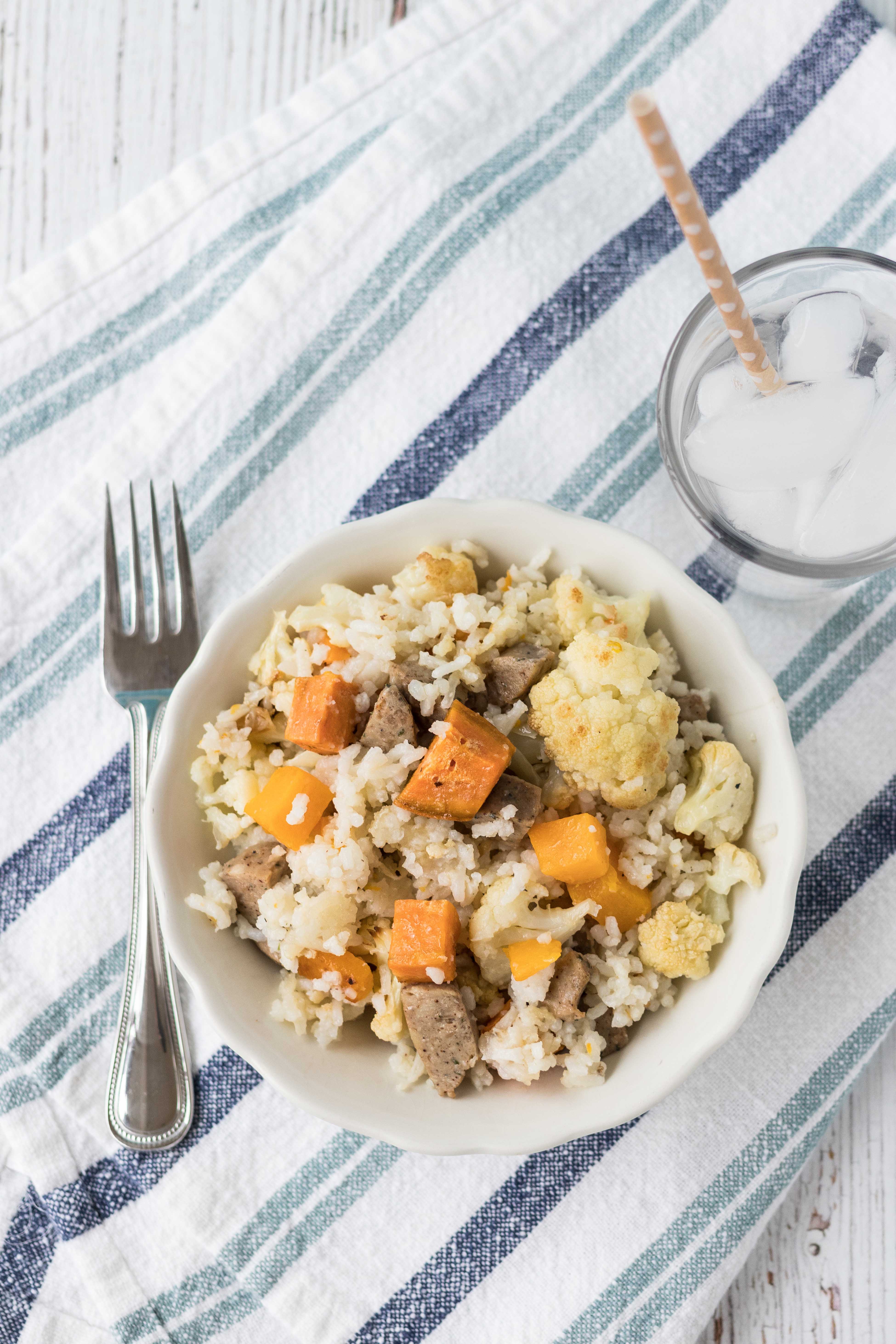 Whichever way you decide to make your dish, one thing is for sure: coconut rice for the win. You're welcome.
Did you make the coconut rice with vegetables and chicken sausage?
I want to see! Tag your recipes #RoseClearfield on Instagram or Twitter.
Pin this recipe for later! Thanks for your support!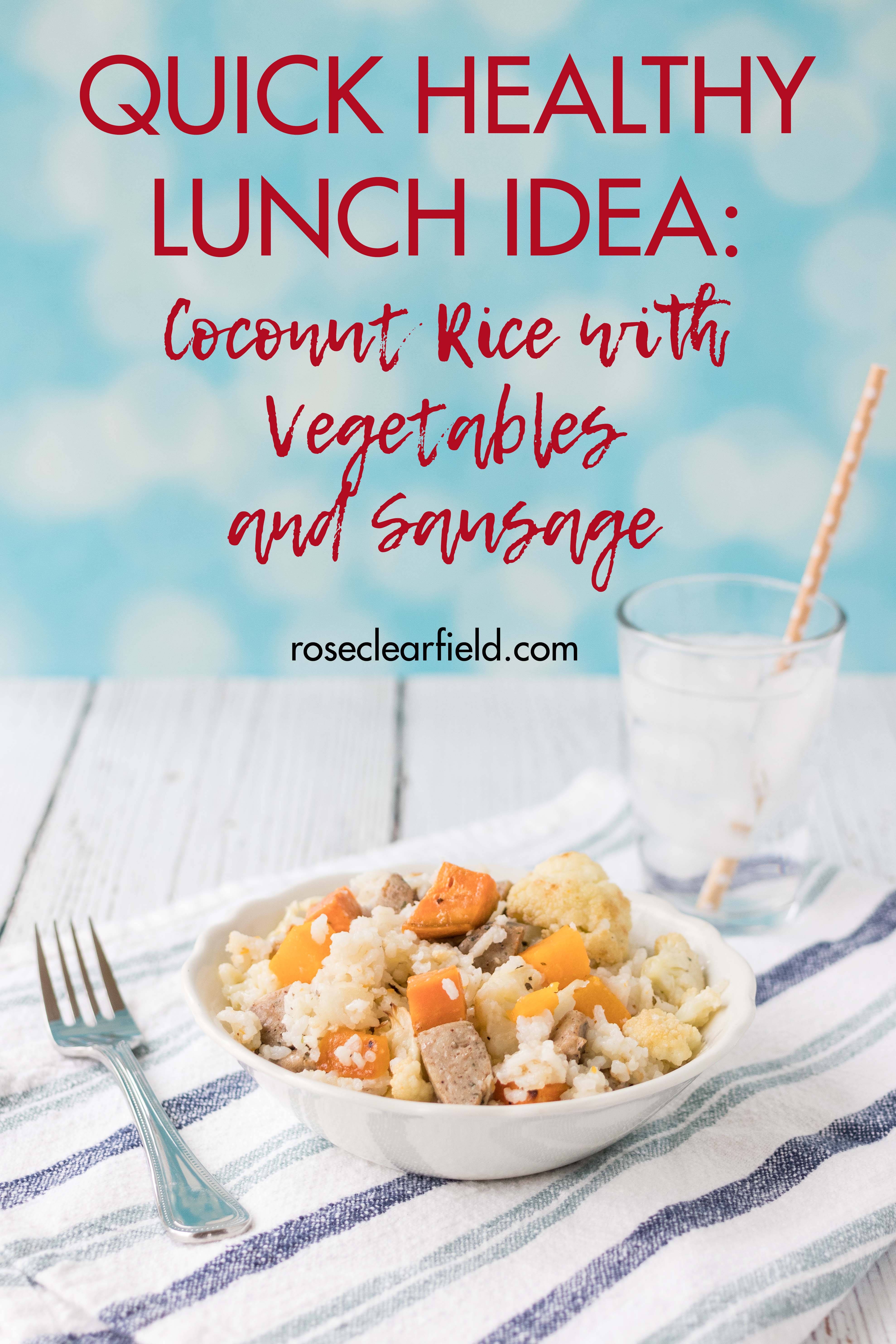 More healthy recipes: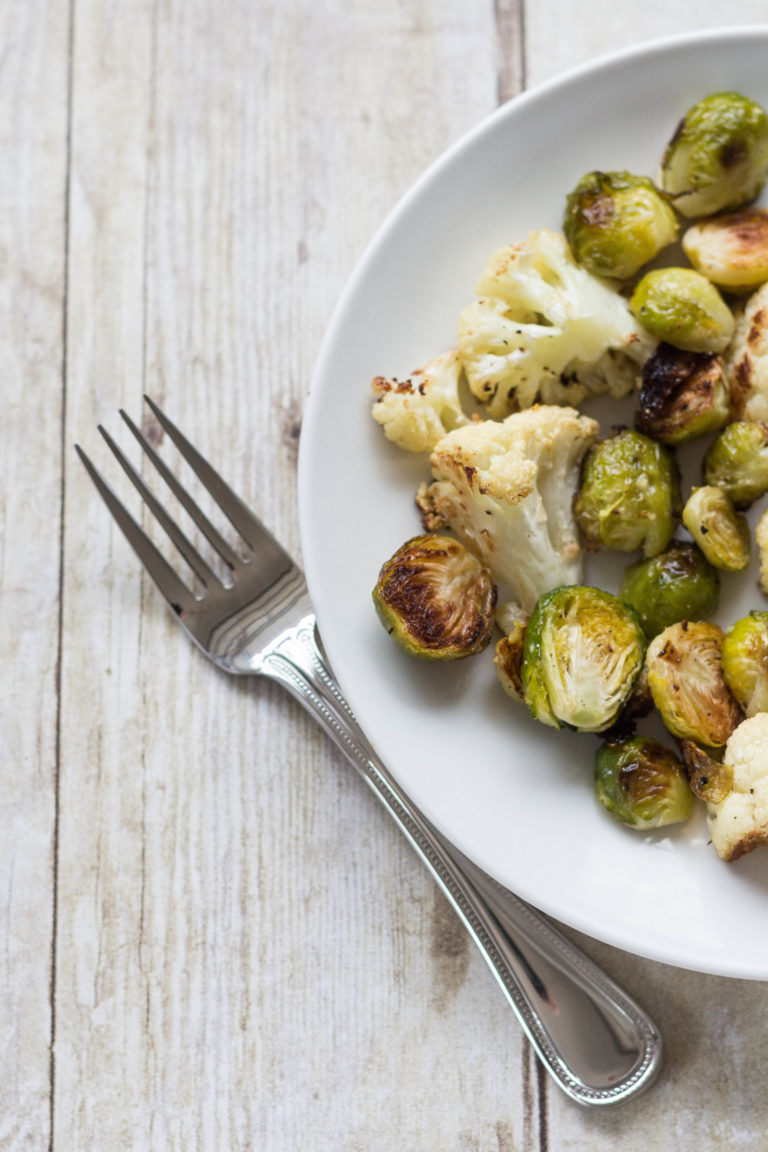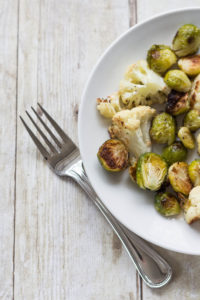 Roasted Cauliflower and Brussels Sprouts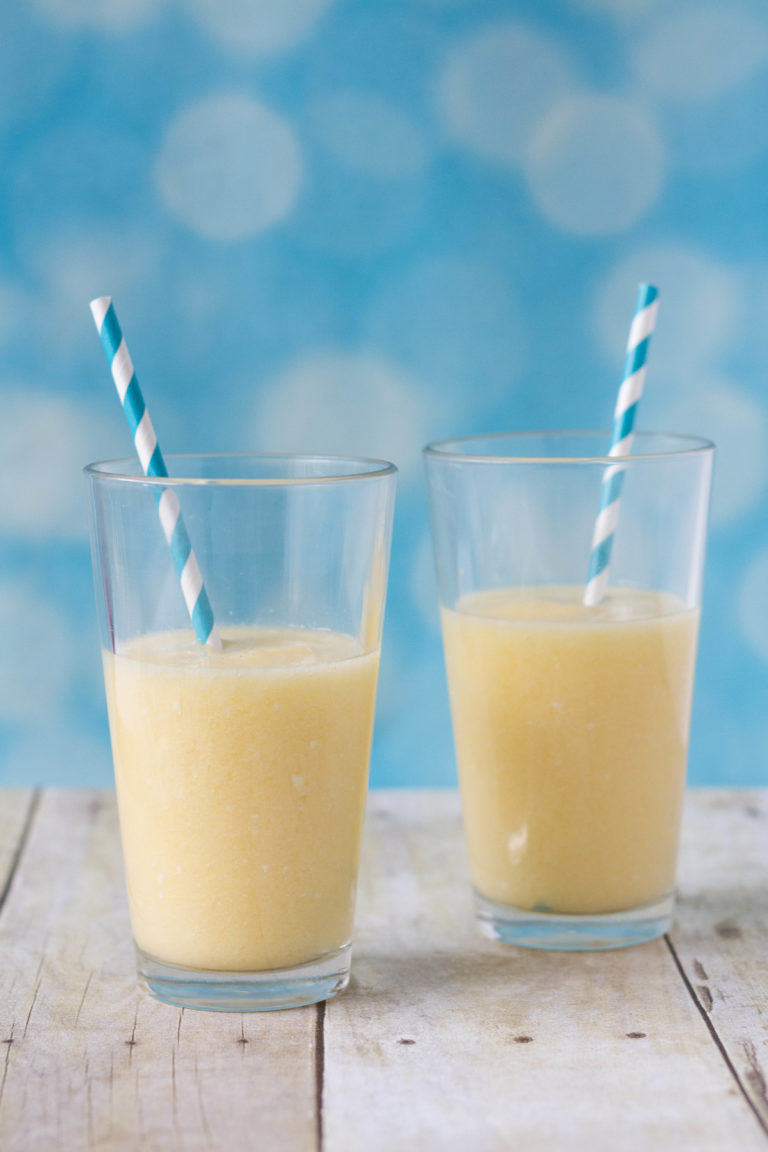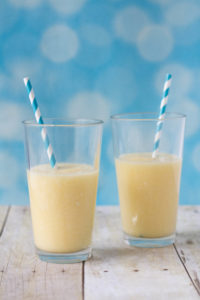 Pineapple Mango Coconut Smoothie