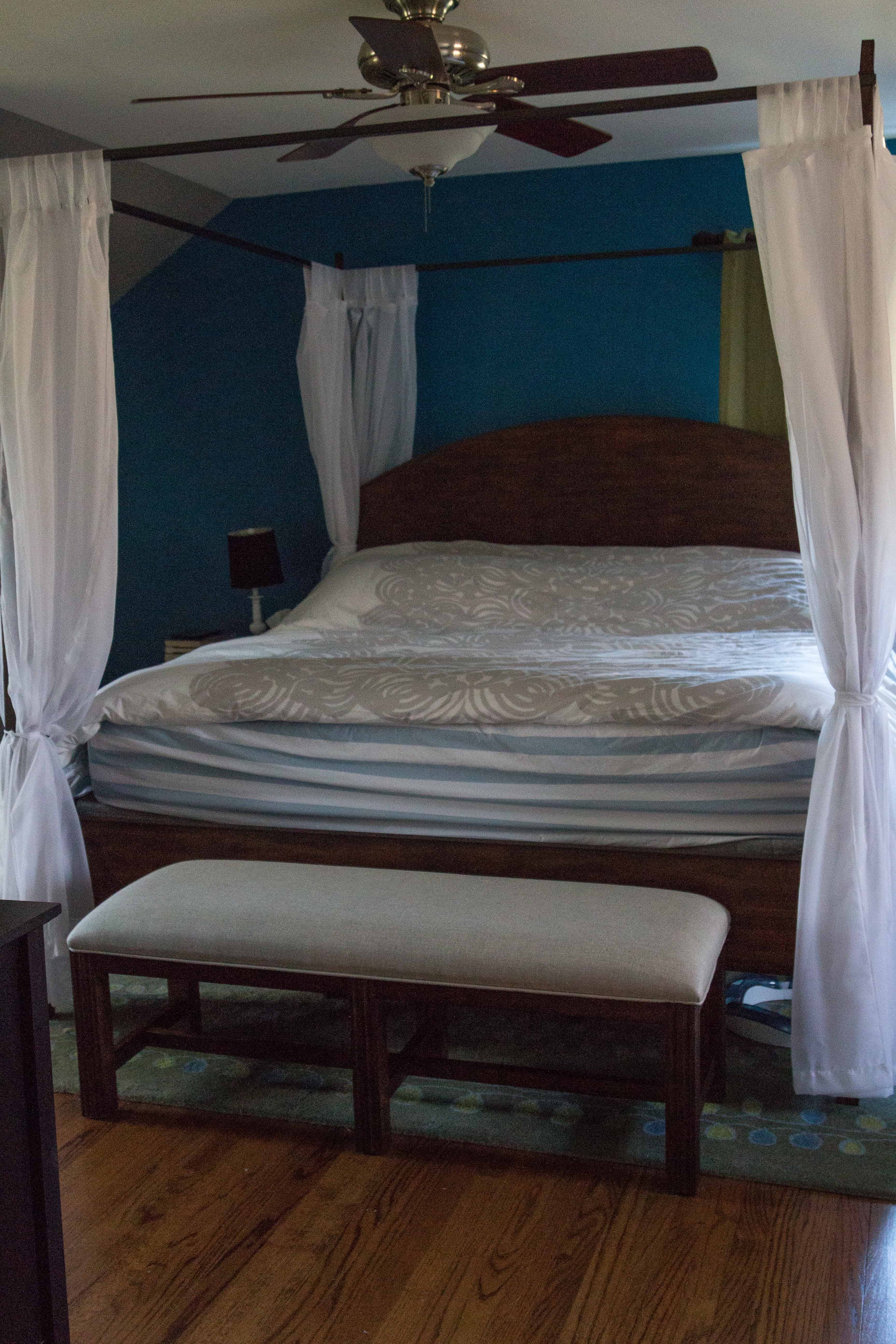 Today I'm continuing my tour of my home with a peek at the master bedroom. Past peeks have included detailed overviews of the guest bedroom and entryway and mini tours of the kitchen wall art and powder room. As I've mentioned before, home decor doesn't come naturally to me. It's taken me years to feel comfortable sharing more than an occasional peak. We've come a long way with our "forever" home, and I'm having fun sharing it now.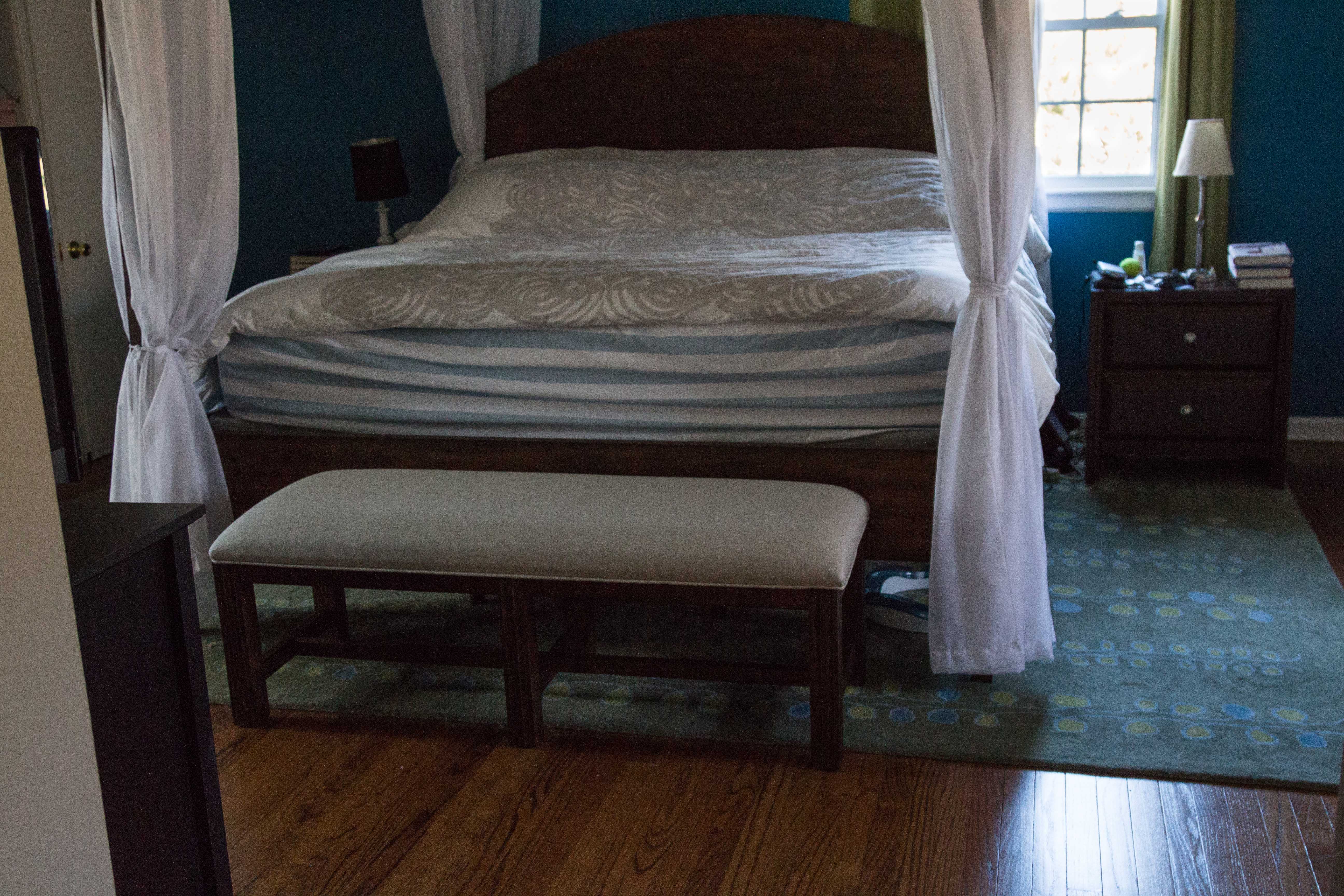 The first step in the master bedroom was to paint the wall behind the bed. It was one of the few projects that I was able to do before we moved into the house. The previous owners had a light purple and gray striped wall and light purple curtains, which made the whole room look purple. It wasn't our style at all so the paint color had to get changed and the curtains had to go.
As always, getting the new paint color on the walls (French Coast by True Value) and switching out the curtains made a huge difference. The rest of the walls are gray, which we like and have left as is for now. The previous owners left behind the blue and green rug in a different room, which brought together the blue, green, gray, and white color scheme in the room. I would never have picked out this rug myself, but the size is perfect for the space, and again, it worked beautifully for the color theme.
The bedding I picked out originally (an update for our nearly 10-year-old wedding present bedding) is now in the guest room. When we upgraded to a king bed, we also got king bedding. Aside from a few pillows and pillow cases, all of the queen bedding went with the queen bed, which is now the guest bed. I spend weeks picking out that bedding and was a little sad we only used it as our own for a few months. But the king bedding is actually a better fit for the new bed and the room as a whole. And we still get to enjoy the queen bedding in the guest room. So it worked out all right.
Needless to say, the king bed was a big upgrade. Neither of us had ever owned a bed like this before. Honestly, it's been a bit of an adjustment for me because it's so big. For several weeks, I felt like I had to climb into the bed. It just took some time to get used to it.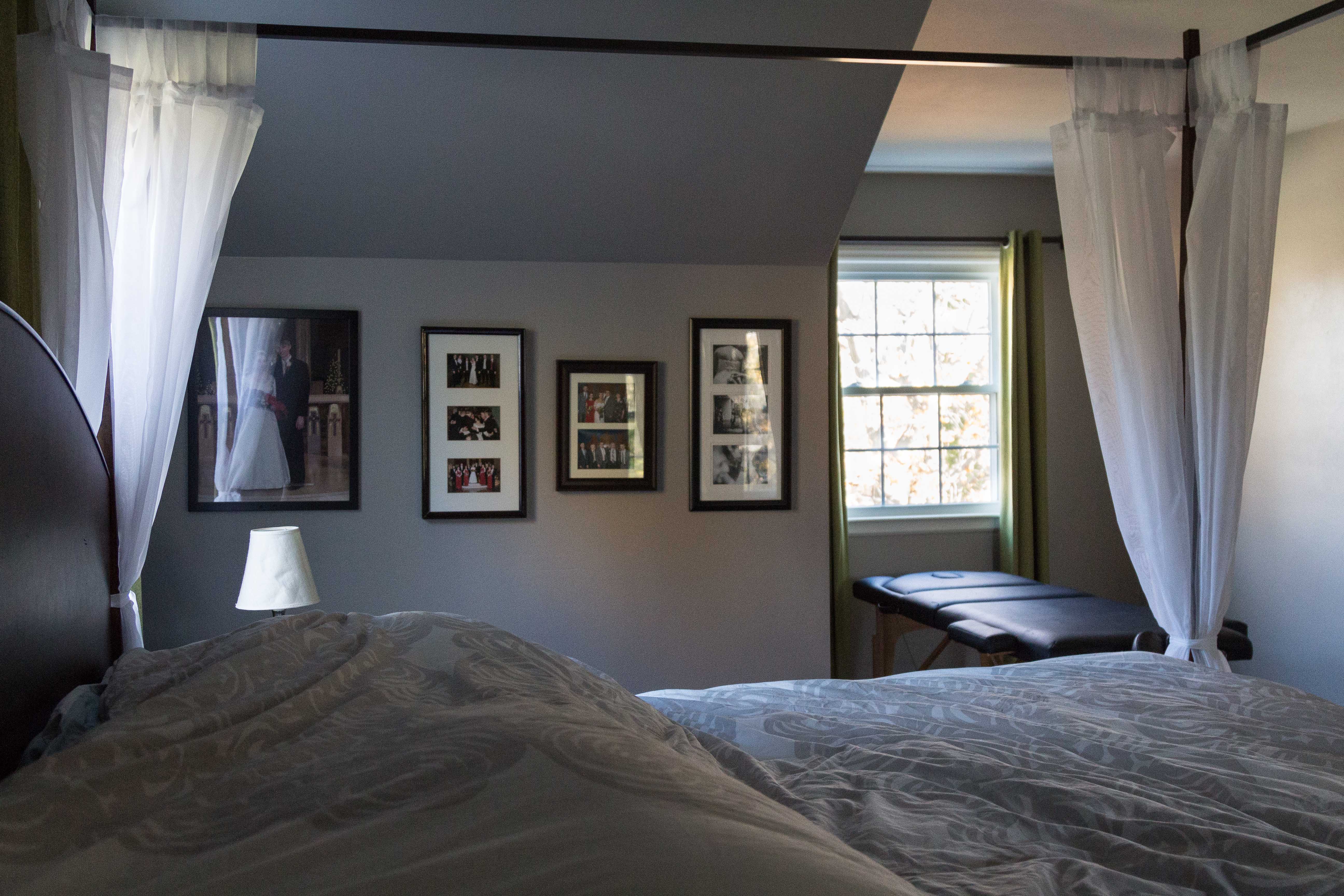 When we bought the bed, the model in the store was styled with really cute curtains. I assumed they came with the bed. They didn't. So I assumed it would be really easy to order something similar online. It wasn't. Most four-poster canopy bedding is weird, at best. You can either purchase mosquito netting (some listings are even labeled as mosquito netting, really?) or something fit for Buckingham Palace. Also, a lot of people leave their four-poster beds without a canopy, which makes no sense to me whatsoever. Of course, now the item I ordered is nowhere to be found, so I can't even link it. I will if I ever find it again. I am very happy with what I did end up ordering, and it's worked perfectly.
We bought the bench when we bought the king bed. We bought everything else while we were in our previous residence or even earlier. We have made a few small adjustments to the arrangement in this house, but the TV, TV cabinet, my dresser (the matching dresser which Jake used to use is now in the guest room), the nightstands, the massage table, and the wall art are all items we already owned. I did pick up the hampers because plastic laundry baskets on the floor weren't cutting it anymore. Sometimes the little upgrades make the biggest difference.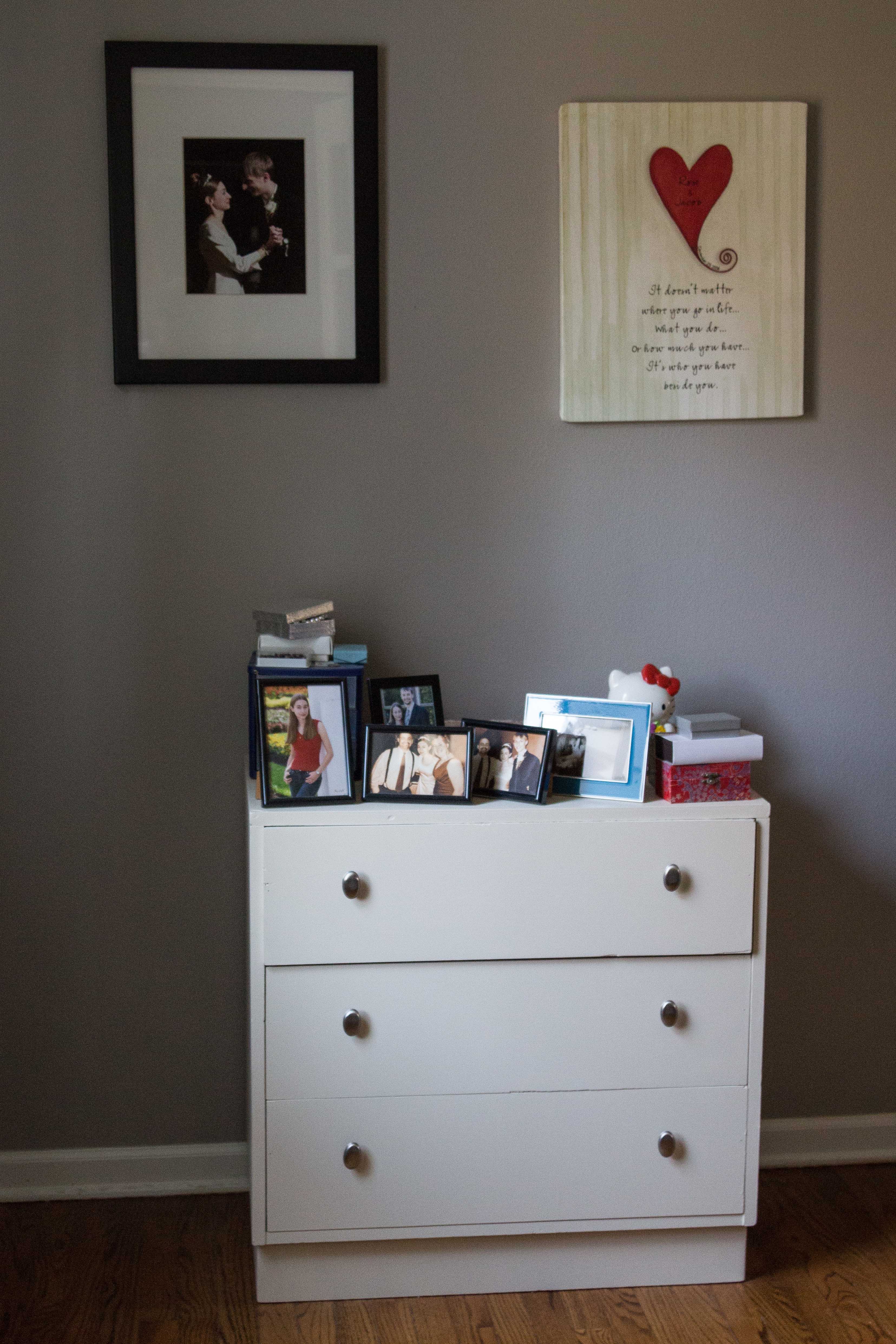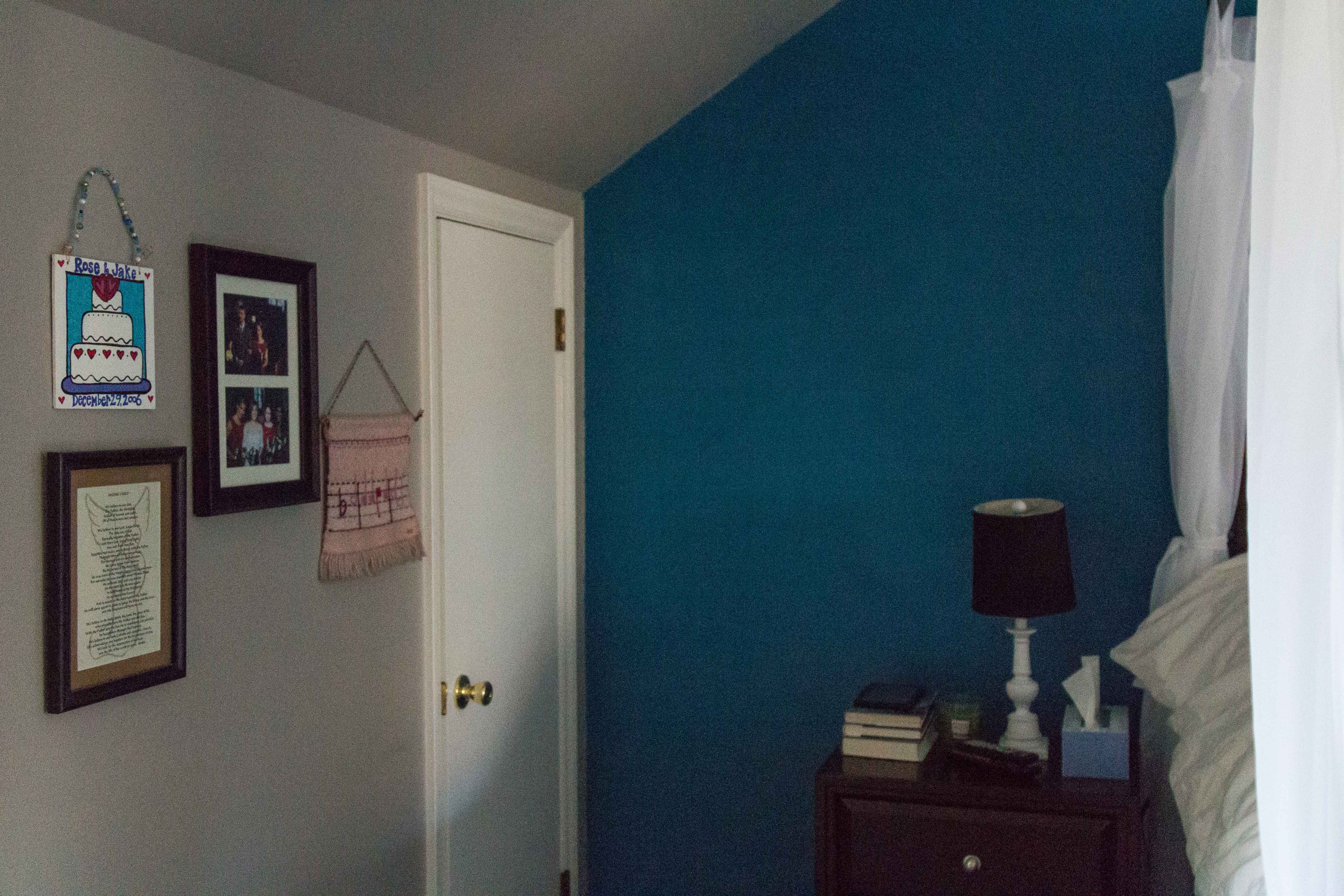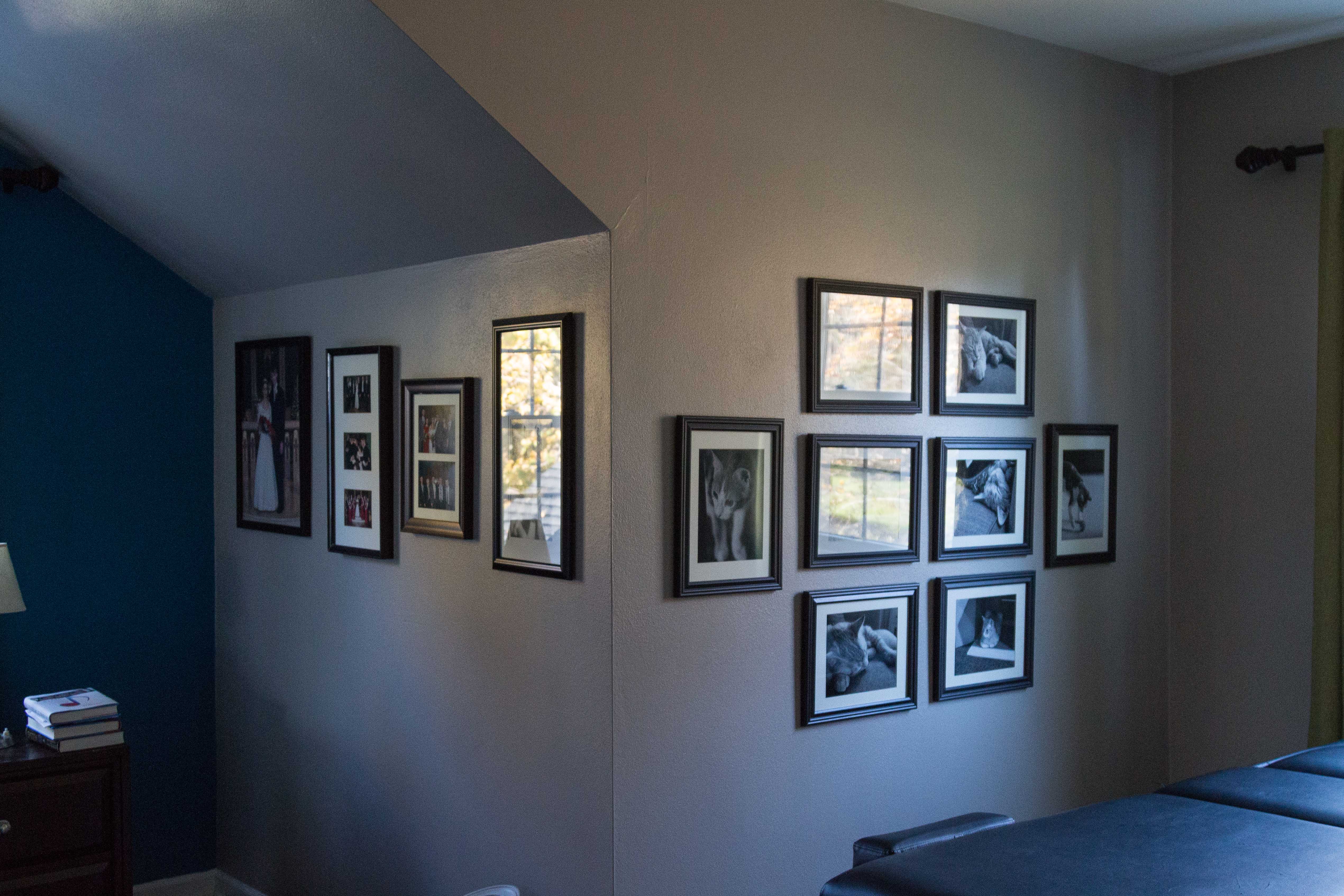 The majority of the wall art and other decor items (i.e. the items on my dresser) are wedding photos, photos from my brother's wedding, wedding gifts or other gifts, or pieces I've had since I was little. I also decided to display the black and white photos of the cats in here. They were in the finished basement in our previous residence.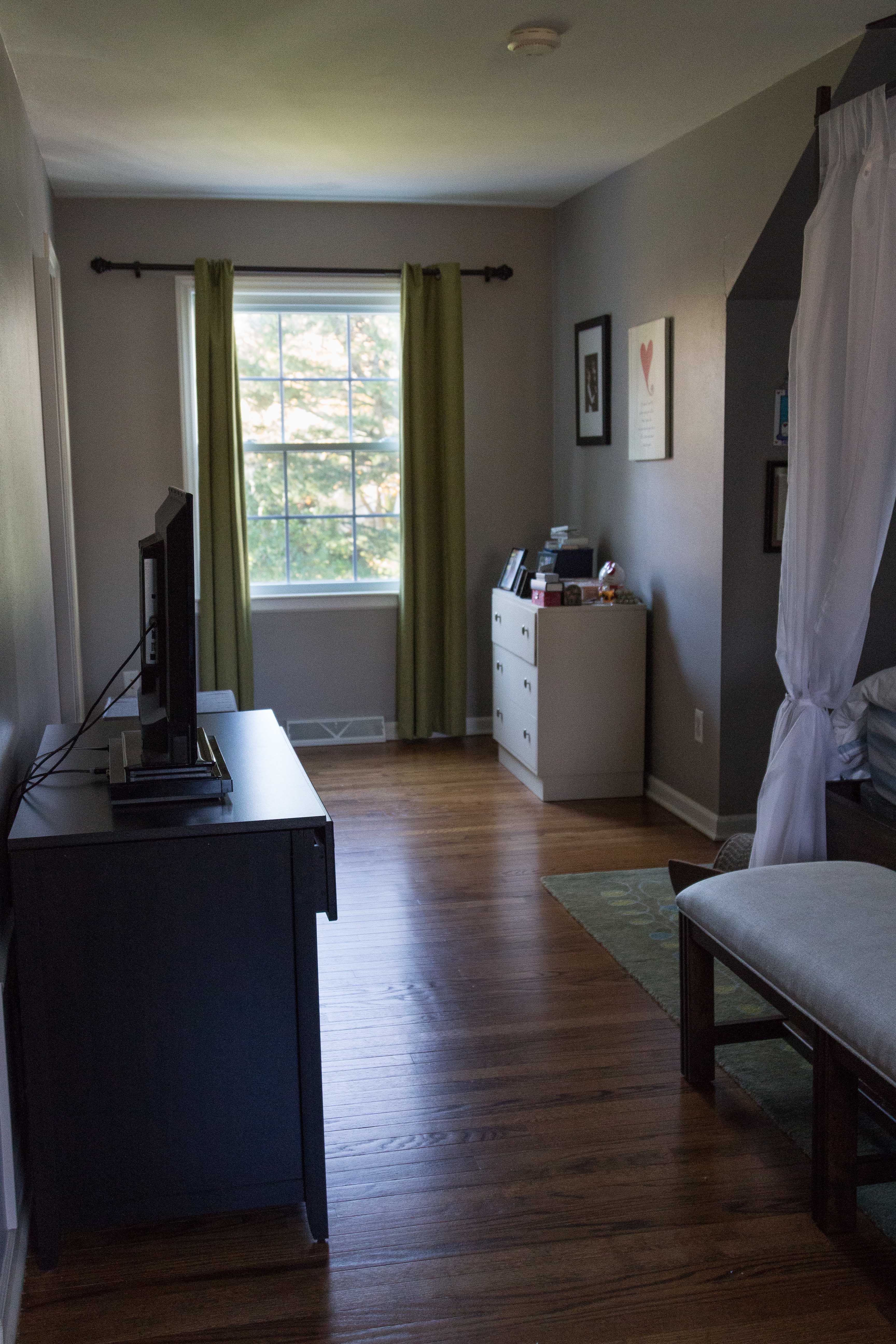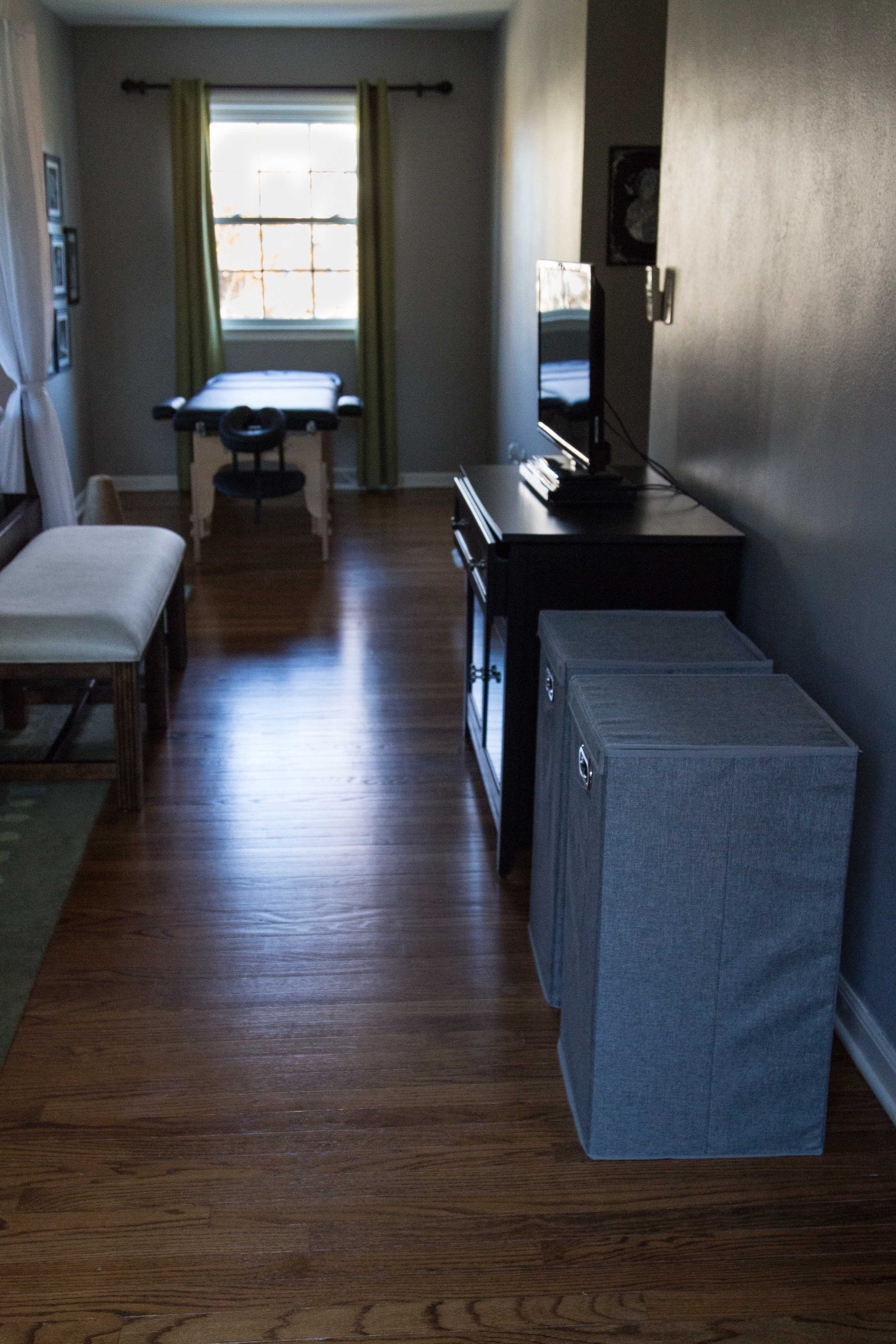 Even with the huge four-poster bed, the massage table is still the single biggest talking point in our bedroom. We bought it as a Christmas present to ourselves, I think in 2012, because we give massages for each other all the time, you can pick up a portable massage table for a great price on Amazon, and we had plenty of space in our bedroom for said table. It's been awesome. Every married couple should have their own massage table. Pick up a table for yourself ASAP.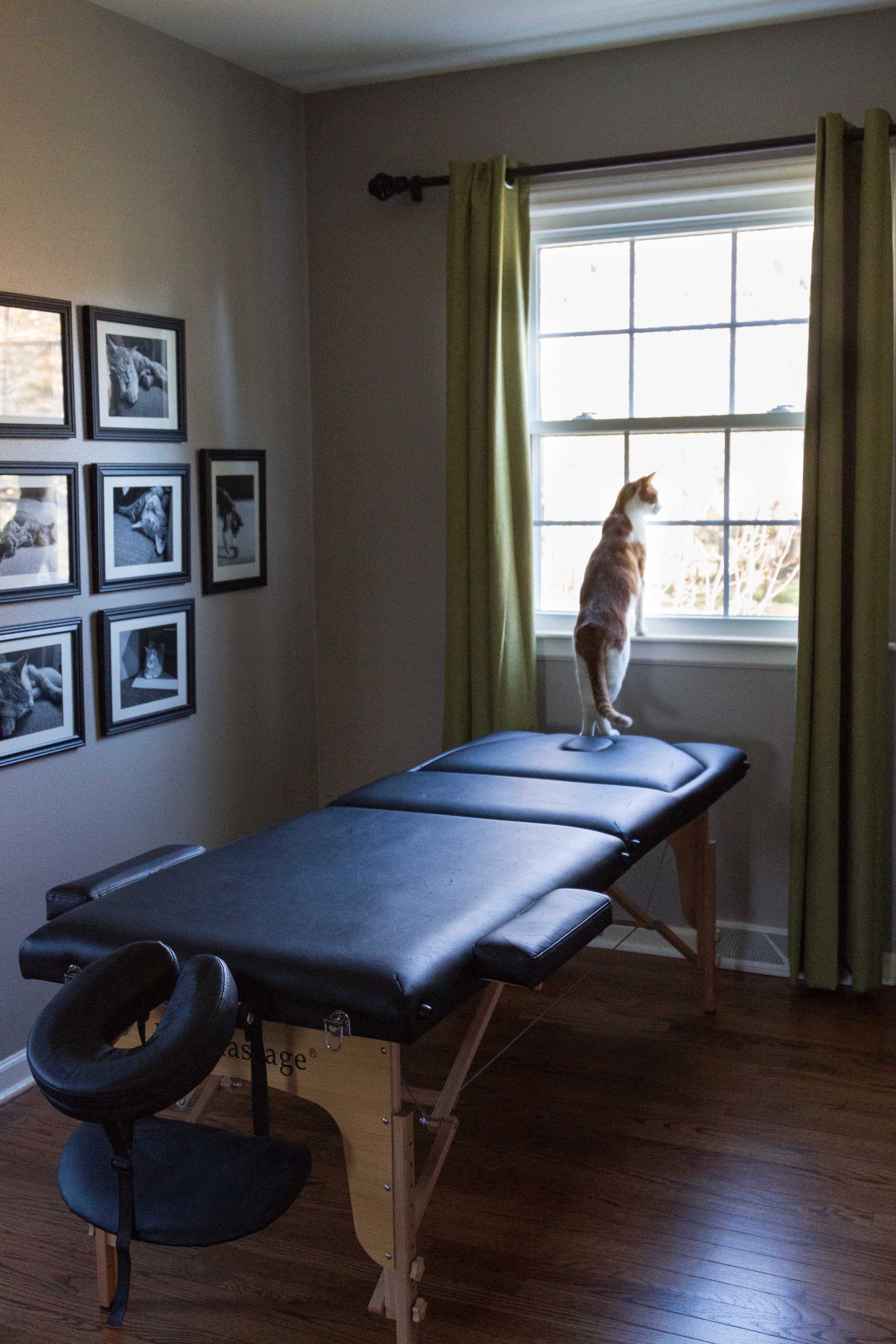 Statement wall paint color: French Coast by True Value
Window curtains: Target (green)
King four-poster bed: Steinhafels (similar)
Bench: Steinhafels (honestly, I'm not sure if we have this exact bench, but if not, it's very similar)
Four-poster curtains: Currently unavailable. I'll provide a link if I can find something similar again.
Nightstands: Steinhafels (similar)
Rug: Came with the house. No similar link available.
Bedding: Crate and Barrel – duvet cover and pillow shams. We have these sheets but in blue, which isn't available anymore. We have a duvet insert from Amazon.
TV cabinet: Target (We bought it before 2010. I don't have a similar link for you, sorry.)
Laundry hampers: Amazon
Massage table: Amazon
The black and white cat photo display features this frame. Most of the other frames in the master bedroom were gifts or pieces I purchased years ago. If you have any questions about any of the items in this room, don't hesitate to ask.
[Disclaimer: A few of the product links are affiliate links. Thanks for your support!]
Check out the other stops on my home tour!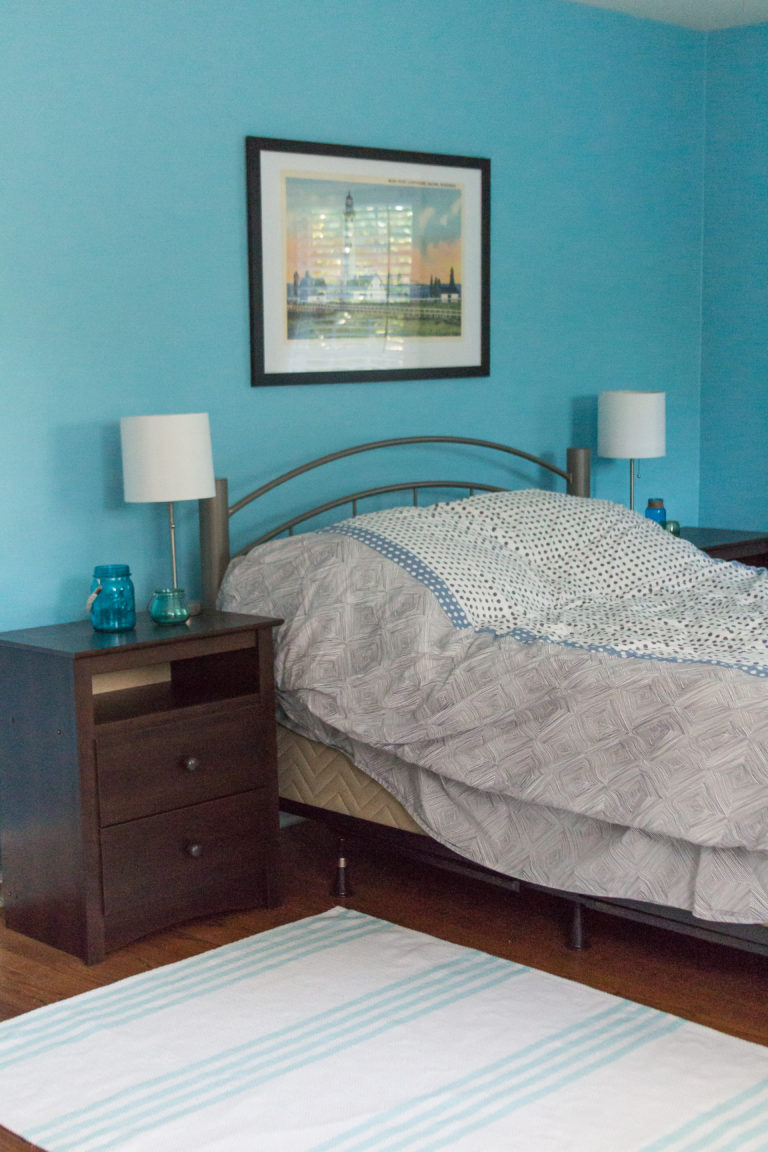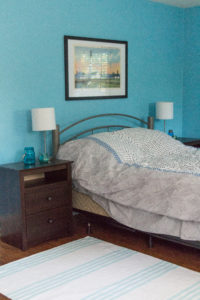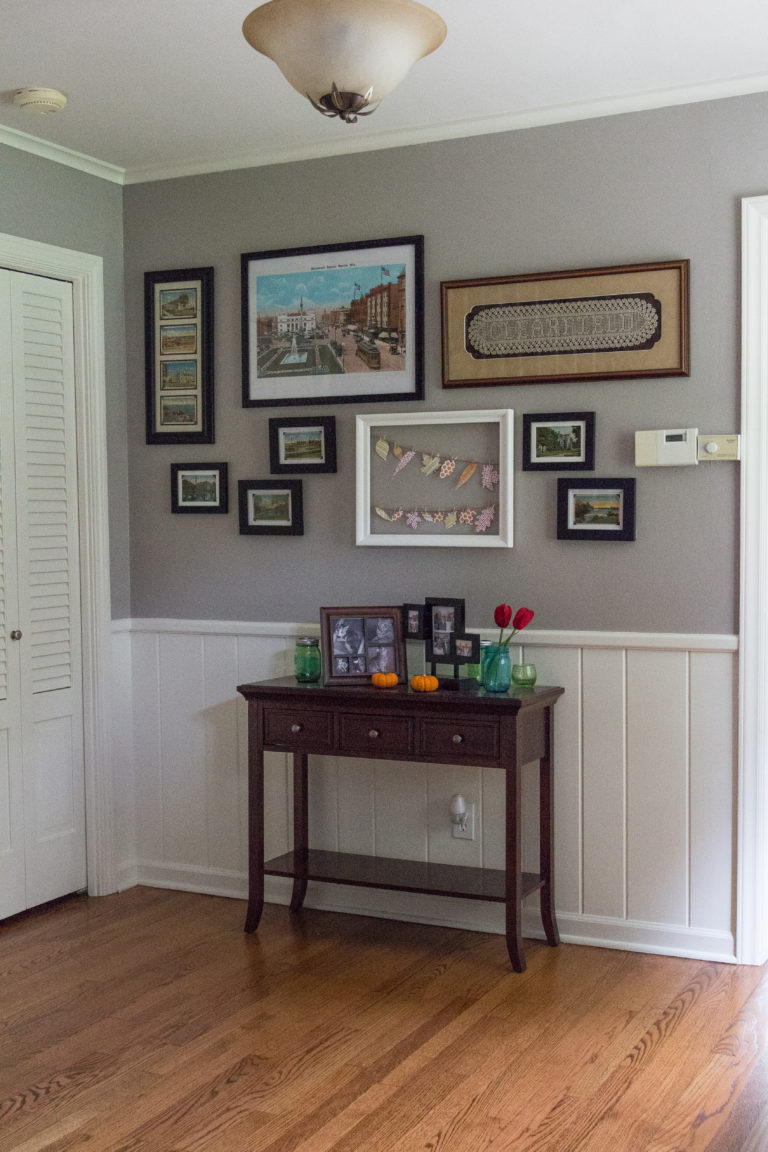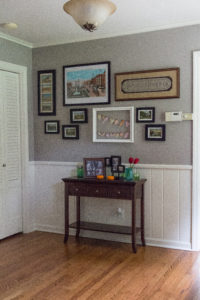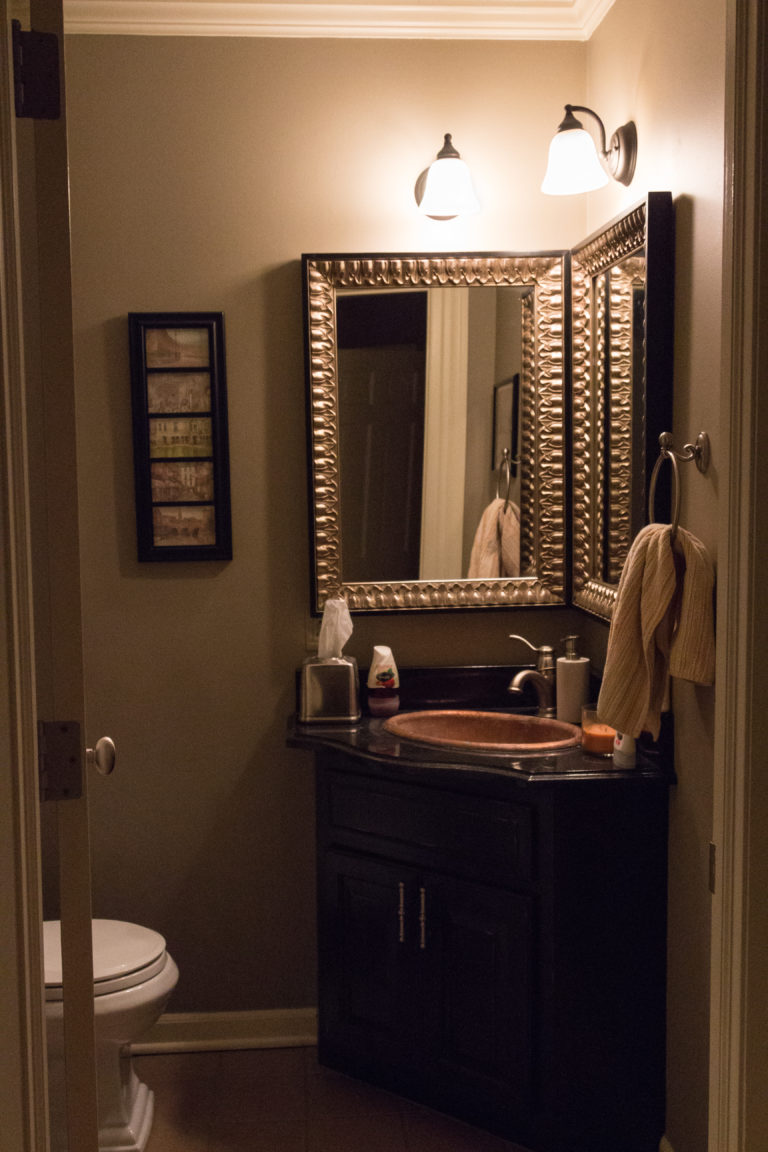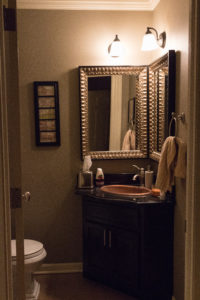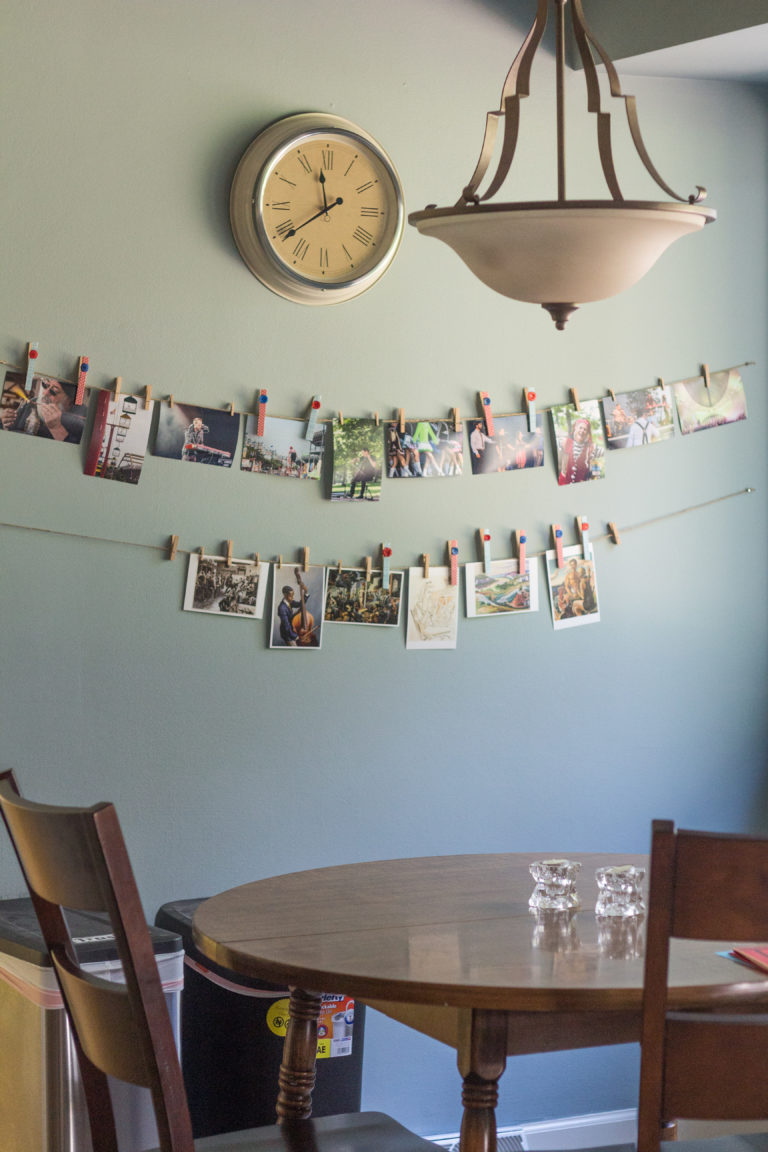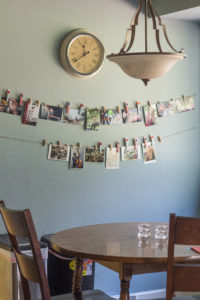 Mini Home Tour: Kitchen Wall Art
Save
Save
Save
Save