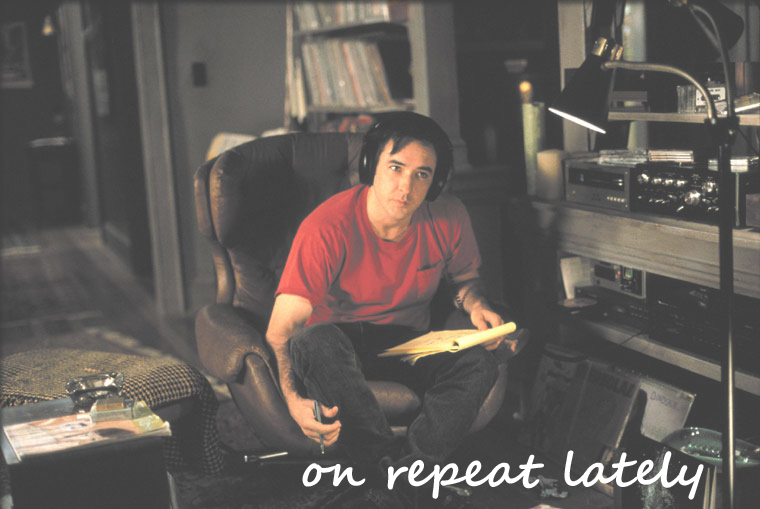 A little taste of what I've been listening to lately…over and over again. Check it out!
Radioactive by Lindsey Stirling and Pentatonix (Imagine Dragons Cover) – I'm a huge Lindsey Stirling fan and frequently default to her albums while I'm working. Lately to mix it up a little, I started listening to her YouTube channel. Lindsey has so many fantastic covers, but Radioactive is really ahead of the pack. I absolutely love the string addition to the song, which isn't a big surprise because I love strings in rock music. Some of the riffs remind me of this song.
I'm not a Pentatonix fan because most of the time, they try way too hard. I don't like having music shoved in my face. You just want to say, "Hey, you're really good. Stop trying to prove that and tone it down a little bit." If they sang like they sing on Radioactive all the time, I would love them. The a capella arrangement adds so much to the song. For me, this is definitely one of those covers that rivals, if not surpasses, the original.
Lane Boy by Twenty One Pilots – In another effort not to exhaust Lindsey Stirling's albums completely, one day I browsed related suggestions on Amazon for Lindsey Stirling fans and came across Twenty One Pilots. (Yeah, I know they're not new…at all.) I've been listening to Vessel and Blurryface a lot. Initially my favorite song was Holding On to You, but lately Lane Boy is the one I keep repeating. I think it's largely because I recently read The Song Machine.
Adele – Hello / Lacrimosa (Mozart) by The Piano Guys – The classical mashup theme continues. (This is one of my absolute favorite bands, remember?) One of my good friends in high school went through a huge obsession with Mozart's Requiem (yep…). It got me listening to the Requiem a lot. Consequently I still know the piece very well so I sort of geeked out over this mashup. Adele and the Lacrimosa sounds like a terrible combination, but it works so well. Cello fits both melodies wonderfully, and the video is the perfect match for the arrangement with its staggering number of loops. Jake and I got to see The Piano Guys live earlier this year, and they played this song, which was nothing short of amazing, as was the whole show. If you ever have a chance to see them live, don't miss the opportunity.
Walking in a Circle by Santigold – I checked out Santigold after the lead singer of I'm Not a Pilot mentioned he was a fan and was instantly hooked. Walking in a Circle is from her latest album, 99 Cents, which is just as strong as her first two albums. Typically I listen to the whole album straight through without repeating specific songs or starting at a specific song. So it was hard to pick one favorite to mention here, but I really love the chorus of Walking in a Circle.
Wristband by Paul Simon – I've been listening to Paul Simon ever since I was little. You Can Call Me Al is one of my two all-time favorite songs. (The other one is Blackbird by the Beatles). I'm blown away by Paul Simon's consistent song writing. His newest, Stranger to Stranger, may not have a lot of hits, but he still knows how to write a great song. Normally I don't gravitate toward the single from an album, but I had to go with Wristband for this post. If you haven't heard So Beautiful or So What, please give it a listen, too.
What have you been listening to and loving lately? Leave your recommendations in the comments!
Save
Save
Save
Save
Save
Save