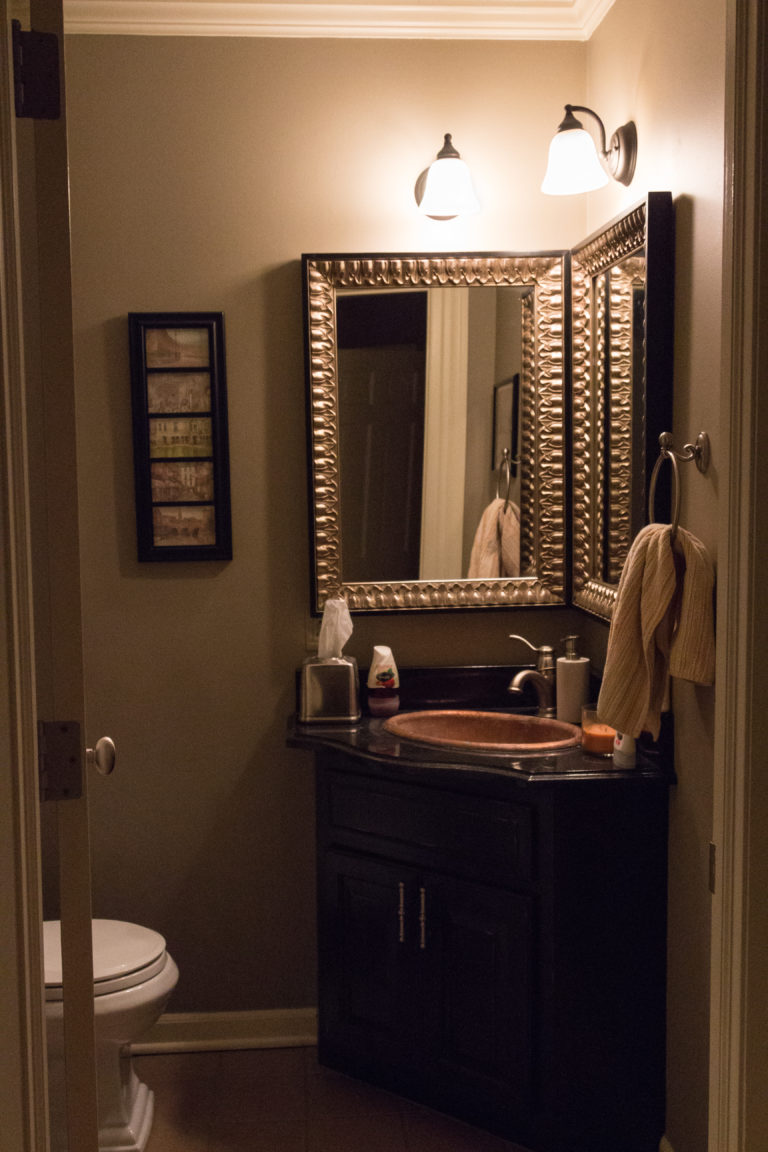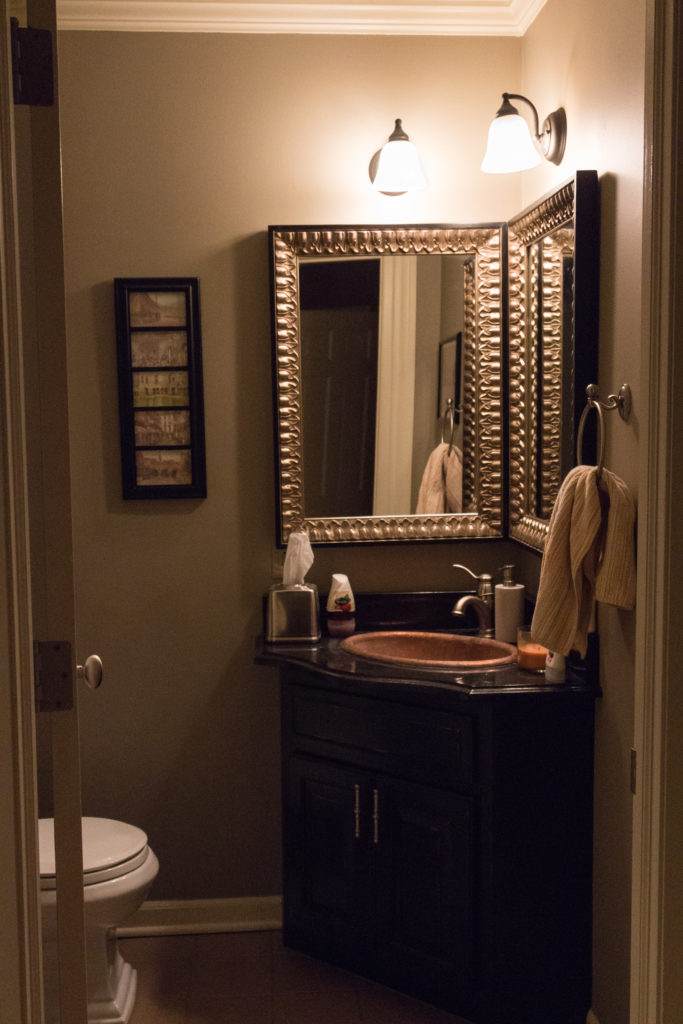 Today I'm sharing a mini tour of our first floor powder room. It's tiny and just perfect for the main floor of the home. It's so convenient to have a bathroom on the main floor, and we don't have the hassle of cleaning another large bathroom.
Our past two residences each had two bathrooms so we've had to outfit this bathroom with a few new items. Again, it's really small and didn't need any renovating when we moved in so the process has been pretty simple. I love the mirror, counter, and sink (it's copper!) and selected a mix of neutral accessories to coordinate with them, which was fairly straightforward.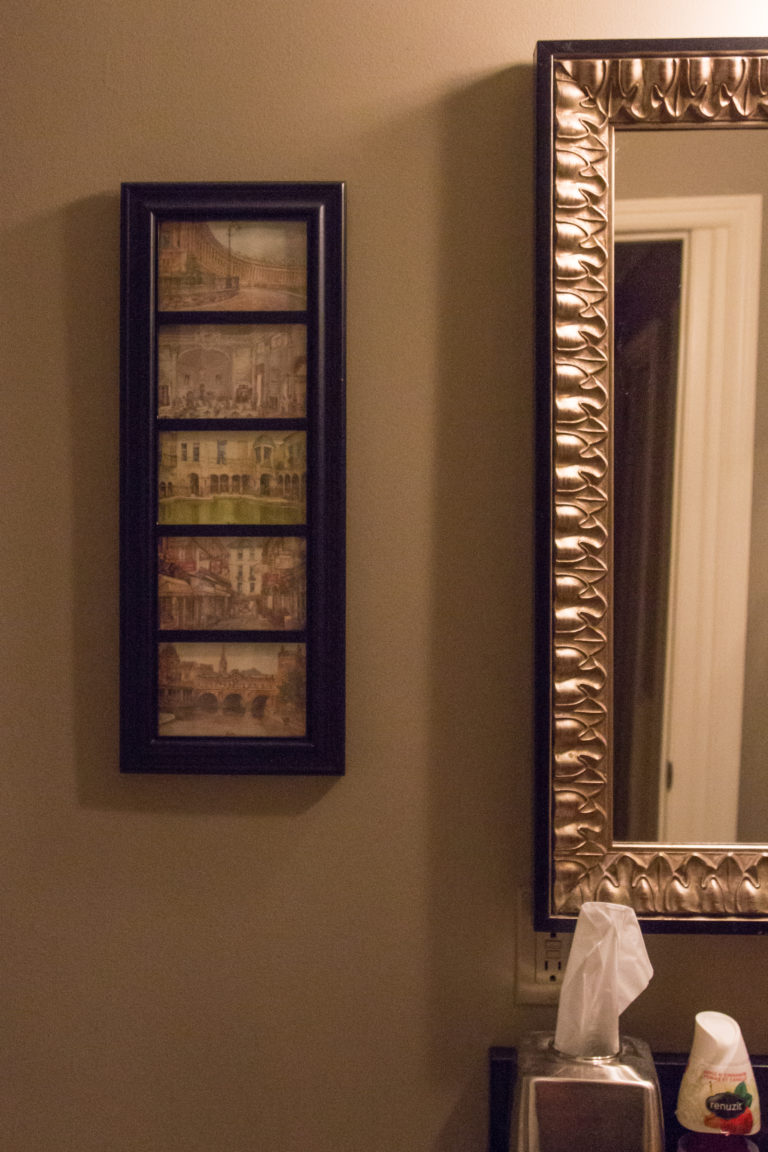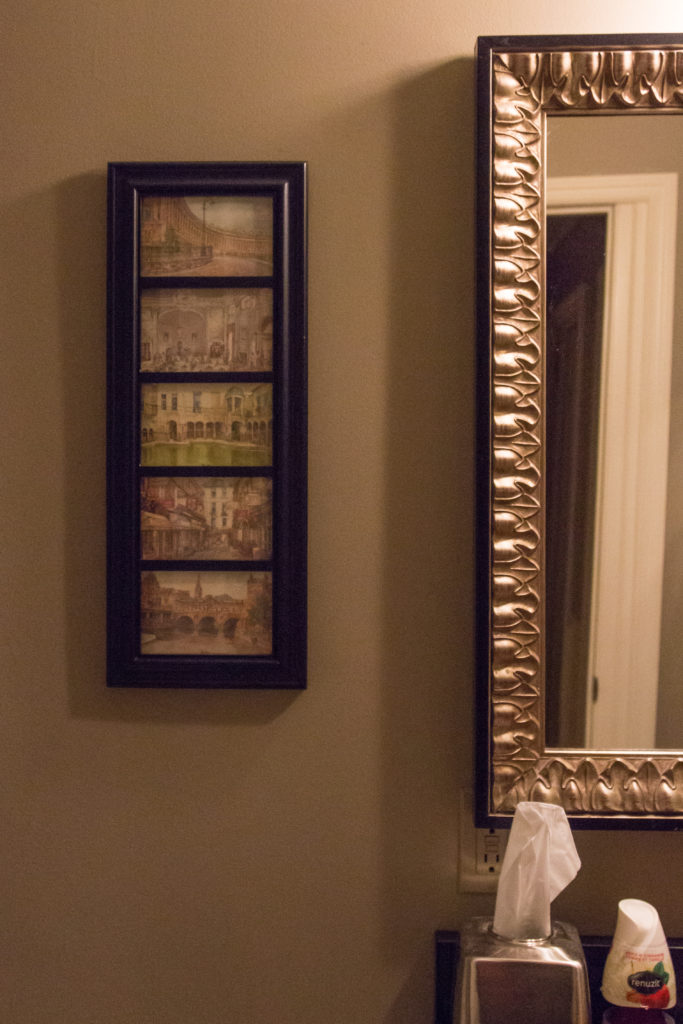 I've spent a little bit longer choosing art for the room. The inspiration for the Bath, England theme came from the postcard set. I've saved tons of postcards over the years and have been sorting through them since we moved for my kitchen clothespin display. I hadn't thought about the Bath postcard set in years but was so happy to find it again. It fits the room so I went with it. I bought those postcards over 15 years ago so of course, I don't have a link online. They're done in a similar style to this watercolor postcard of Oxford.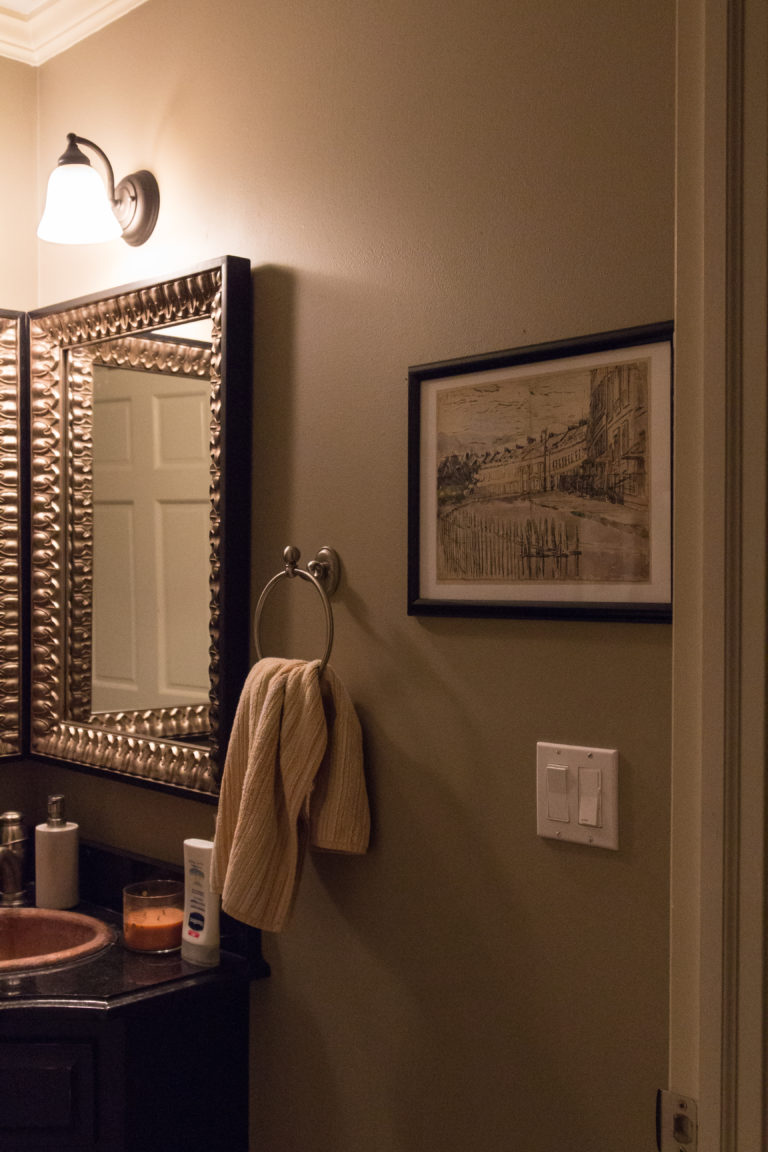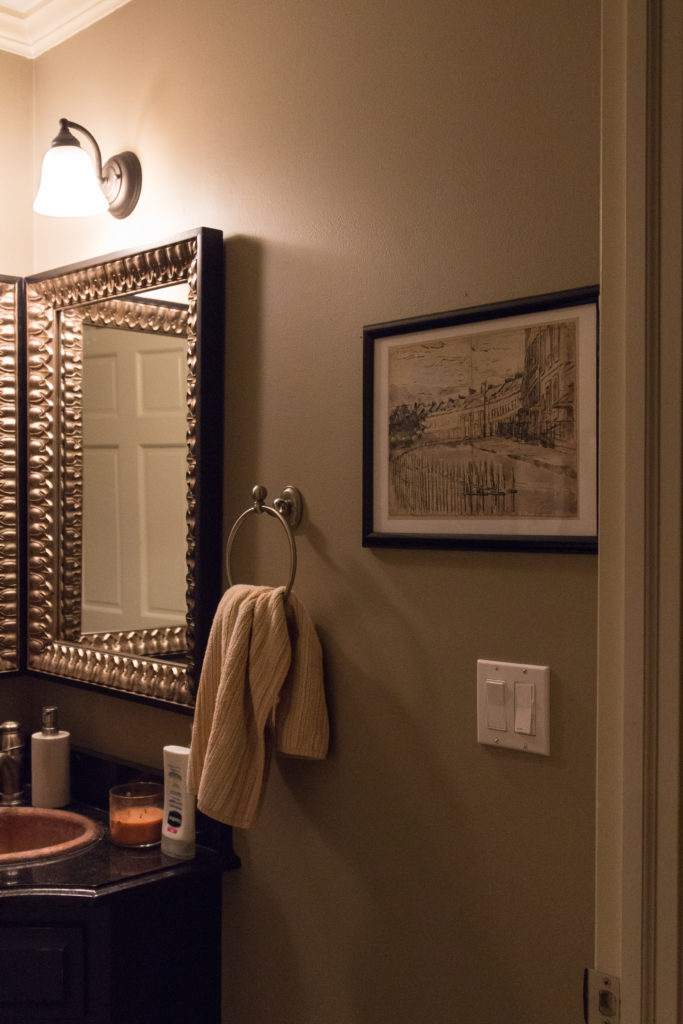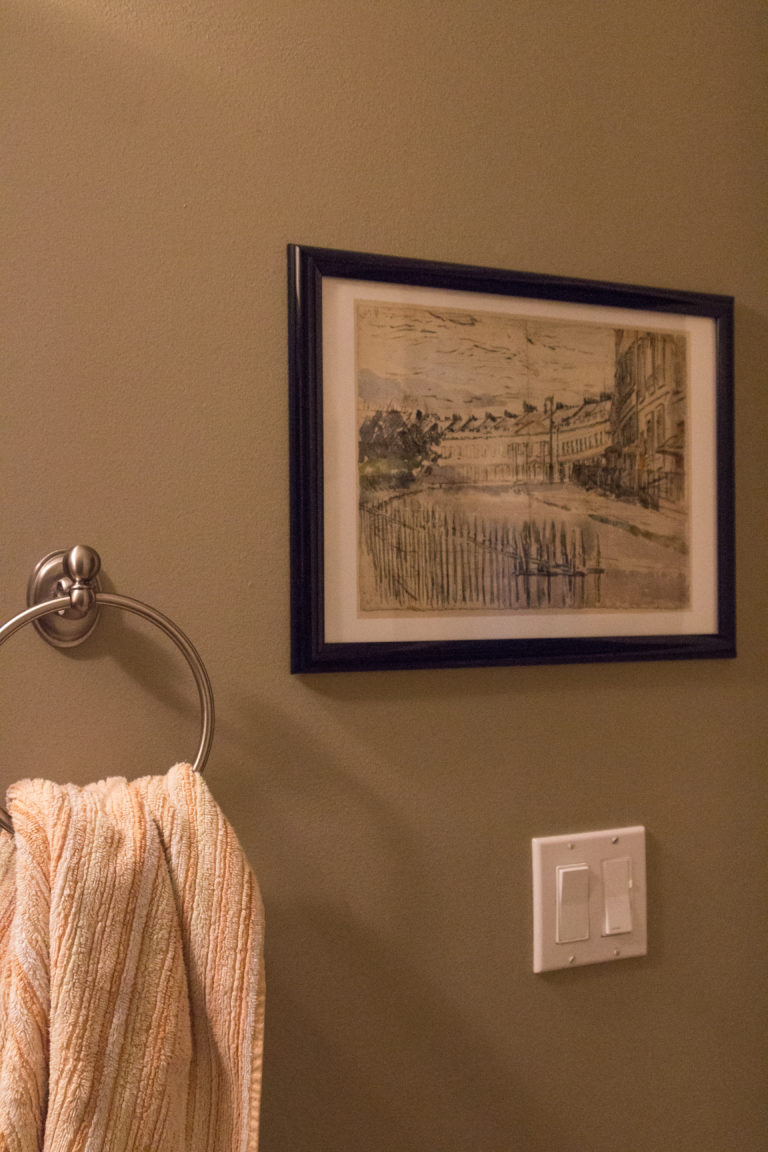 Once I'd settled on the postcards, I knew that I wanted the other art pieces to be drawings or paintings (or prints of drawings or paintings). I have tons of photography displayed around the house, and it's nice to mix up the wall art with a few other mediums. The drawings / paintings theme led me to A View of Lansdown Crescent, Bath. All Posters runs sales frequently, which means you can pick up this print (and many other prints) for 30-50% off or more if you watch their promotions.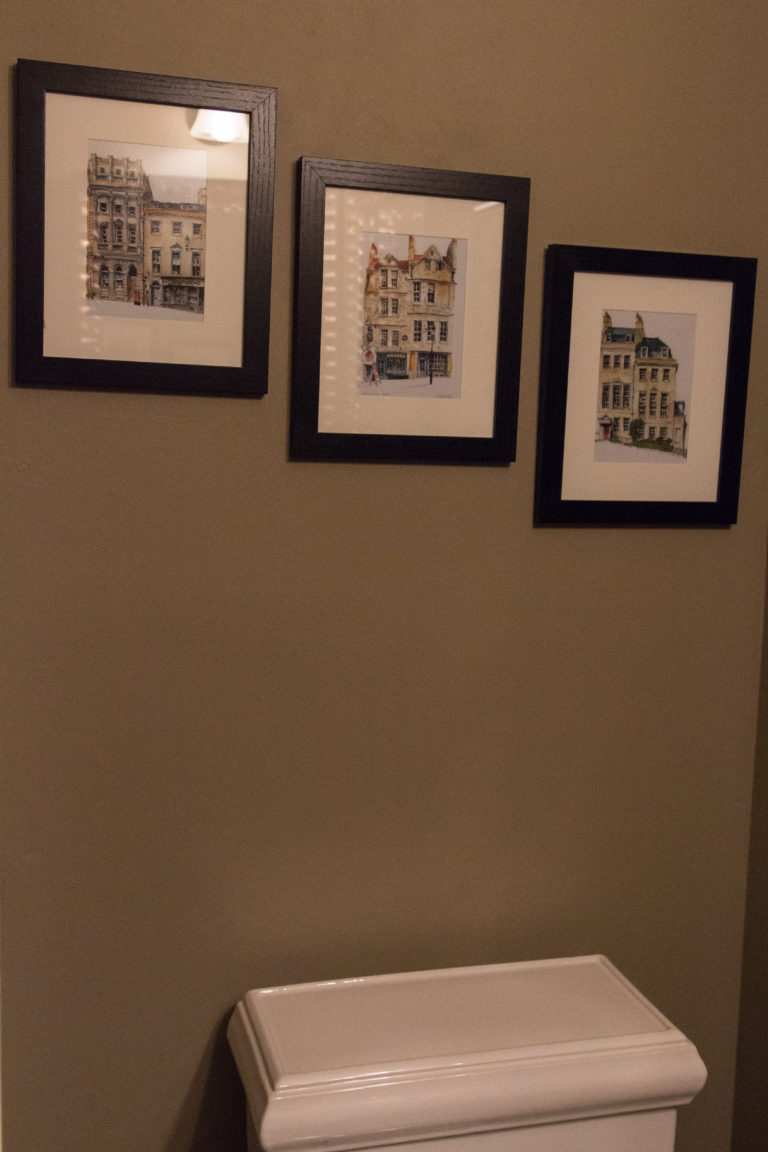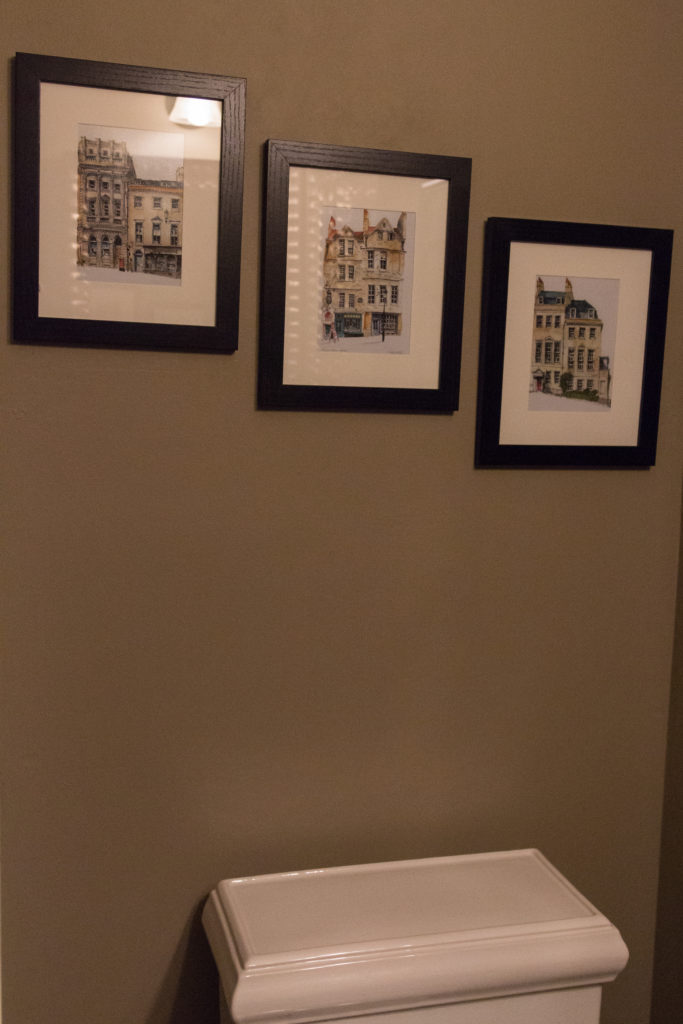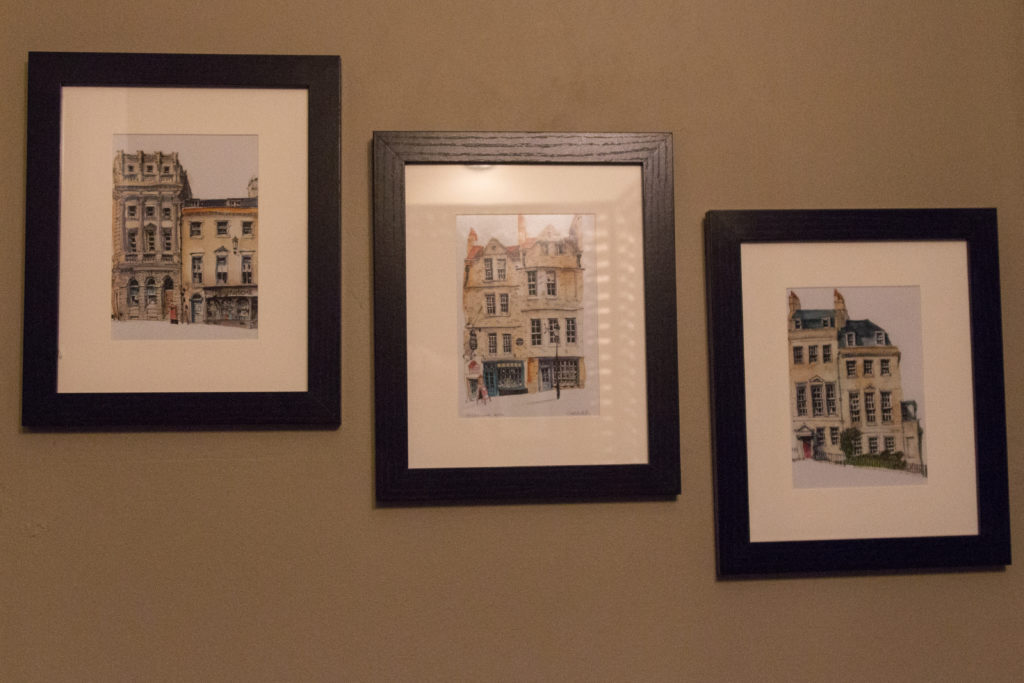 It took me longer to settle on the final wall art. After months of combing Etsy and All Posters, I decided to search Pinterest, where I came across the artist Chris Lee. I was hooked right away. (You may remember me sharing this little story and mentioning the artist in a favorites post.) Of course, then it took me a couple more months to decide on a few pieces (Milsom Street, Sally Lunn, Lansdown) and get them printed and framed. But they're finished now and up on the wall, completing this little space of the house.
Several people have commented that they think it's fitting that the bathroom has a "Bath" theme. I promise this was a complete coincidence.
Thus far I've also shared home tours of our guest bedroom and kitchen wall art. Check them out if you haven't already! I'll continue to share one or two home tours monthly.
Anyone else tackling home projects lately?
Save
Save