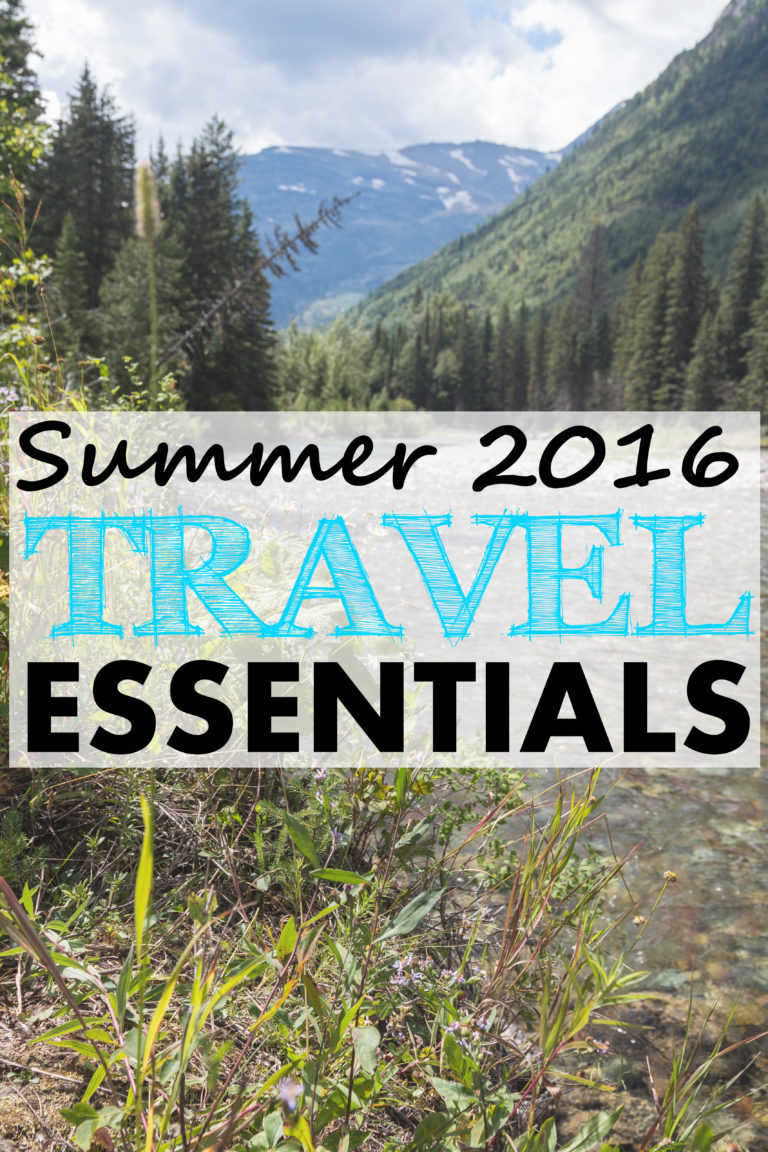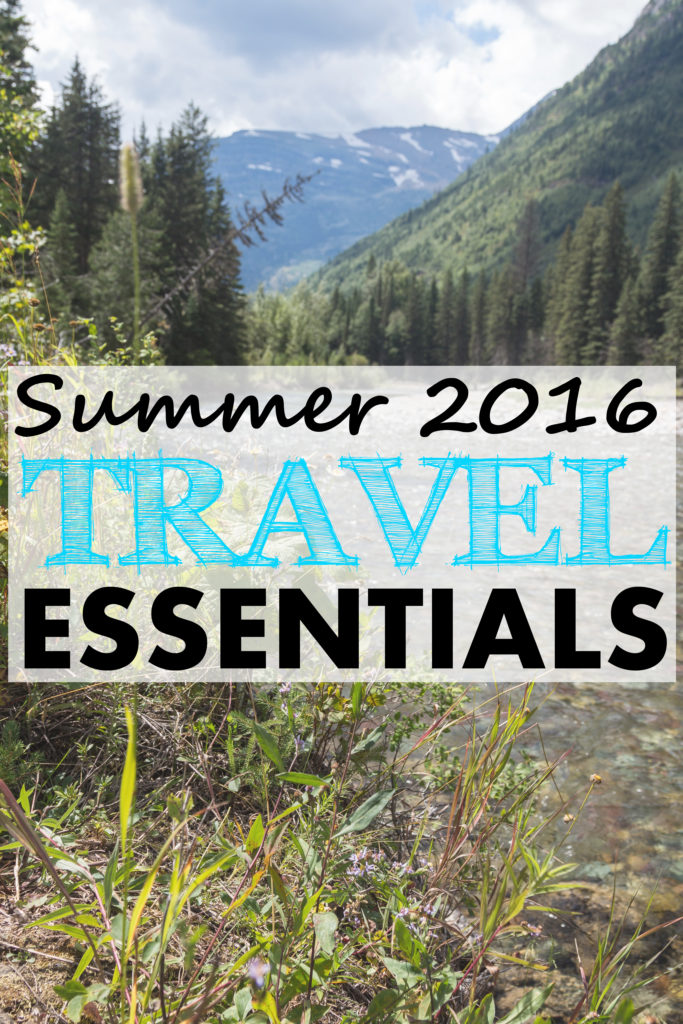 Over the past five years, I have greatly improved my travel packing. I've learned what's really important and what I can leave at home, maximizing my bag space so I'm carrying a limited number of items that are really useful. Today I'm sharing a few of the essential items I brought with me for my recent Montana trip.
Backpack: I've owned this LowePro backpack since late 2012. It's my go-to carry-on bag for airplane travel because it can house a laptop and DSLR camera and because a backpack is more comfortable than a shoulder bag for long days of airport travel and walking while on vacation (I use this shoulder bag for day trips and shorter excursions at home). It has ample room for a large laptop (my current laptop screen is just over 15″) and all of the DSLR gear most hobby photographers will ever need on vacation as well as room to spare for additional carry-on travel items (i.e. Kindle, headphones).
Portable charger: Sitting at the airport chained to the wall outlet or worrying about your phone usage while away from the hotel all day is really lame. Portable chargers are so affordable and make travel with electronic devices much less of a hassle. I try to keep my RAVPower charger charged at home in case of a power outage or emergency, but I primarily use it for travel. It's a lifesaver during long airport stints and any day you're away from the hotel for 8-12 hours (i.e. at Disney World, on a day long bus tour to the Grand Canyon).
On a similar note, I also bring a charged spare camera battery or I use my DSLR battery grip while traveling. Canon cameras have amazing battery life. It's extremely unlikely that I would run out of charge during a single vacation day. But it isn't worth taking the risk.
Headphones: I bought my first pair of over the ear headphones a couple years ago and have never looked back. I can wear earbuds for short periods of time but over the ear headphones are much better for airplane travel, particularly landing. If you struggle with intense ear popping and pain during landing, I highly recommend headphones. The pair I own is not anything fancy and doesn't have amazing sound quality, although I still think it's better than earbuds. At some point, I may upgrade, but for now, this pair is getting the job done.
CPL filter: A CPL or circular polarizer filter is like sunglasses for your camera. When you're shooting in bright outdoor conditions, a CPL filter helps reduce blown out areas and saturate colors. I use my CPL filters frequently, but they are a must on a summer vacation when you're often shooting in mid-day under very bright conditions. They even sell CPL filters for Go-Pros.
I do keep sunglasses for myself with me at all times while traveling, too, but I'm an extremely boring sunglasses wearer who usually has a $10 pair of Target sunglasses. I don't have any fun sunglasses links to share with you, sorry.
Camera rainsleeve: After putting my camera in rice for a few days following a bad rain soak (which does work!), I purchased this set of rainsleeves. I now keep one in my shoulder bag and one in my backpack. If you're traveling with a high-end camera, it's better to be safe than sorry. It doesn't take long for a little sprinkle to turn into a full-fledged downpour and seriously damage or even destroy expensive camera gear. Having the sleeve means the difference between shooting in rain safely and not shooting at all or shooting and risking severe damage. I was very glad to have my sleeve during the Glacier trip where it rained off and on during the entire second half of the excursion.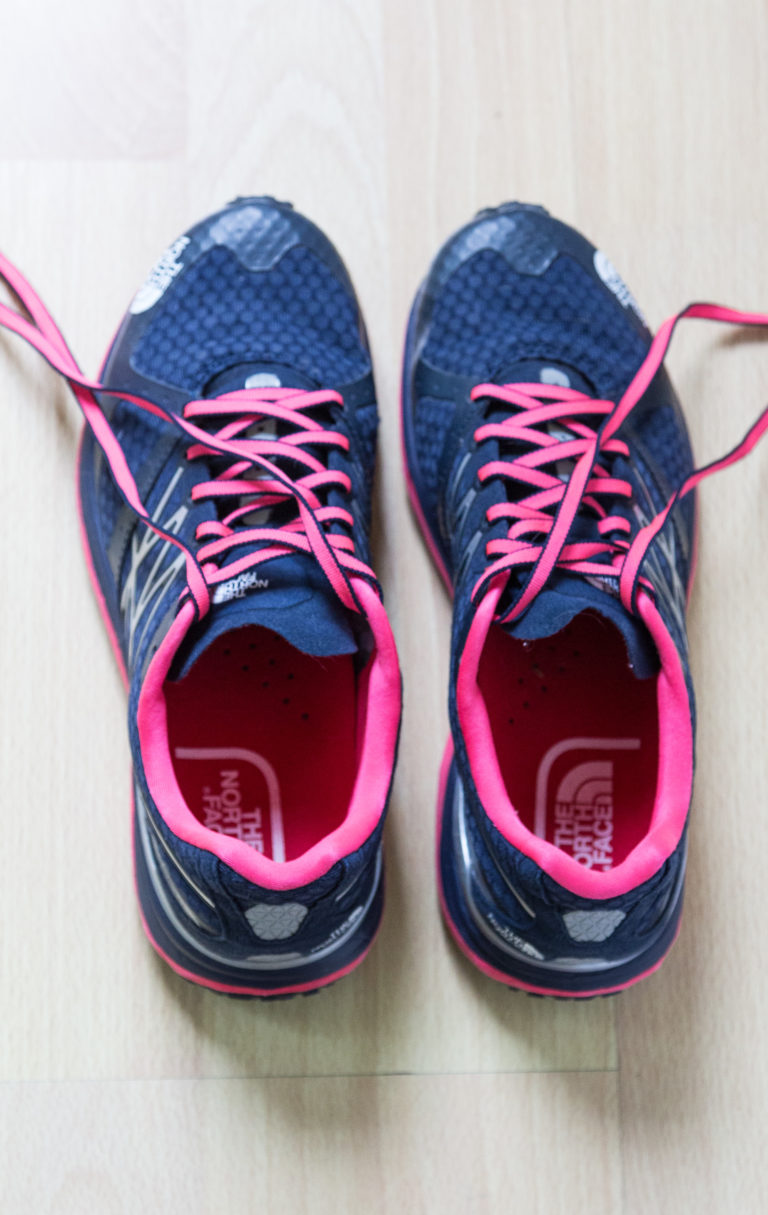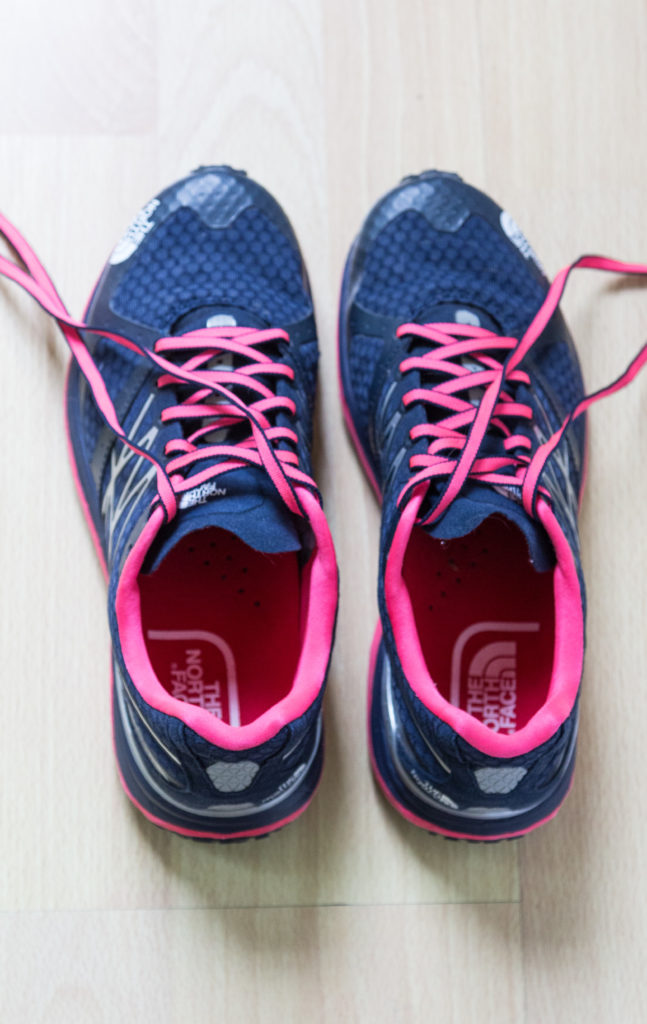 Finally, for the Montana trip, I purchased my first ever pair of trail shoes from The North Face. Generally I wear sneakers 90-95% of the time on vacation. For this trip, I needed something with a thicker tread than standard running sneakers offer. I have this pair of trail shoes (the cosmic blue / rocket red model) except I paid less than a third of the listed price at the outlets.
These shoes blew me away. I wear sneakers often, even when I'm not traveling. I'm pretty picky about what I wear, and I've never owned anything this comfortable. I really hadn't worn them outside of the store before heading to the airport. They got me through two 10+ hour travel days, an afternoon outing to Lewis and Clark National Forest, a full 24 hours of camping (during which I slept in them because it was so cold), and a nearly 12 hour day for the Glacier Park excursion with NO blisters. It also rained pretty hard during the half an hour we spent at the top of Glacier, and they didn't soak through. They aren't the most padded sneakers I've ever owned, but my feet have never felt better during or after a vacation so I really can't complain.
What are your essential travel items?
[Disclaimer: This post contains a handful of referral links. Using these links to purchase the mentioned products or anything else from Amazon is a simple way to support my blog. I do not receive any other type of compensation for mentioning specific products on my blog.]
Save