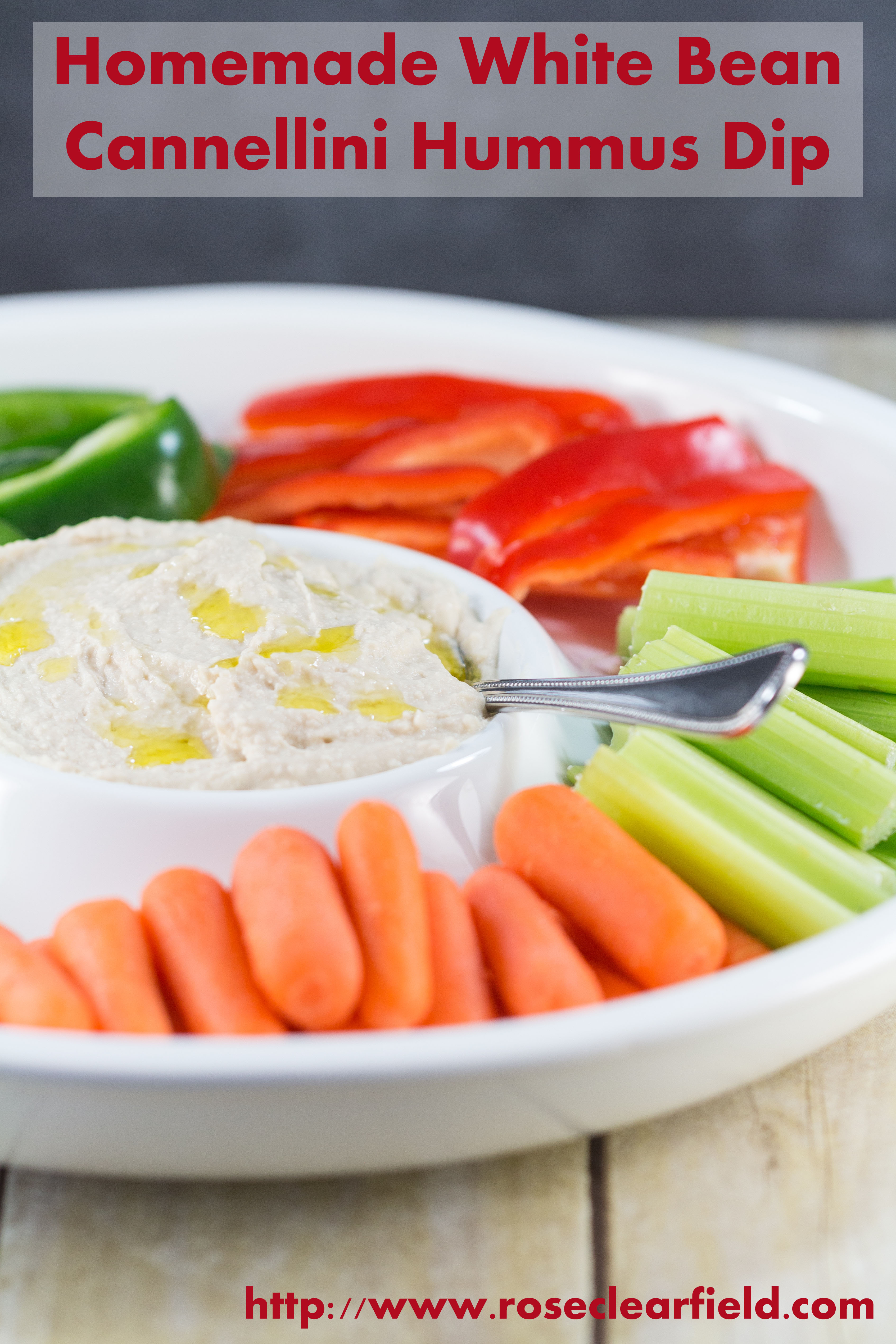 For years, I made hummus with the standard garbanzo beans or chickpeas. It was good, but I was never really happy with the consistency. I've tried taking the skins off, which doesn't seem to make any difference. Then I made Jessica's everything white bean hummus. Everything hummus is a brilliant idea, and the white bean texture is fabulous. So I started tweaking my own hummus recipe with white kidney or cannellini beans. The cannellini beans are a total game changer. The consistency is spot on without any tedious, time-consuming bean skin removal. The flavor is just different enough from regular hummus that you're sure to wow family and friends every time.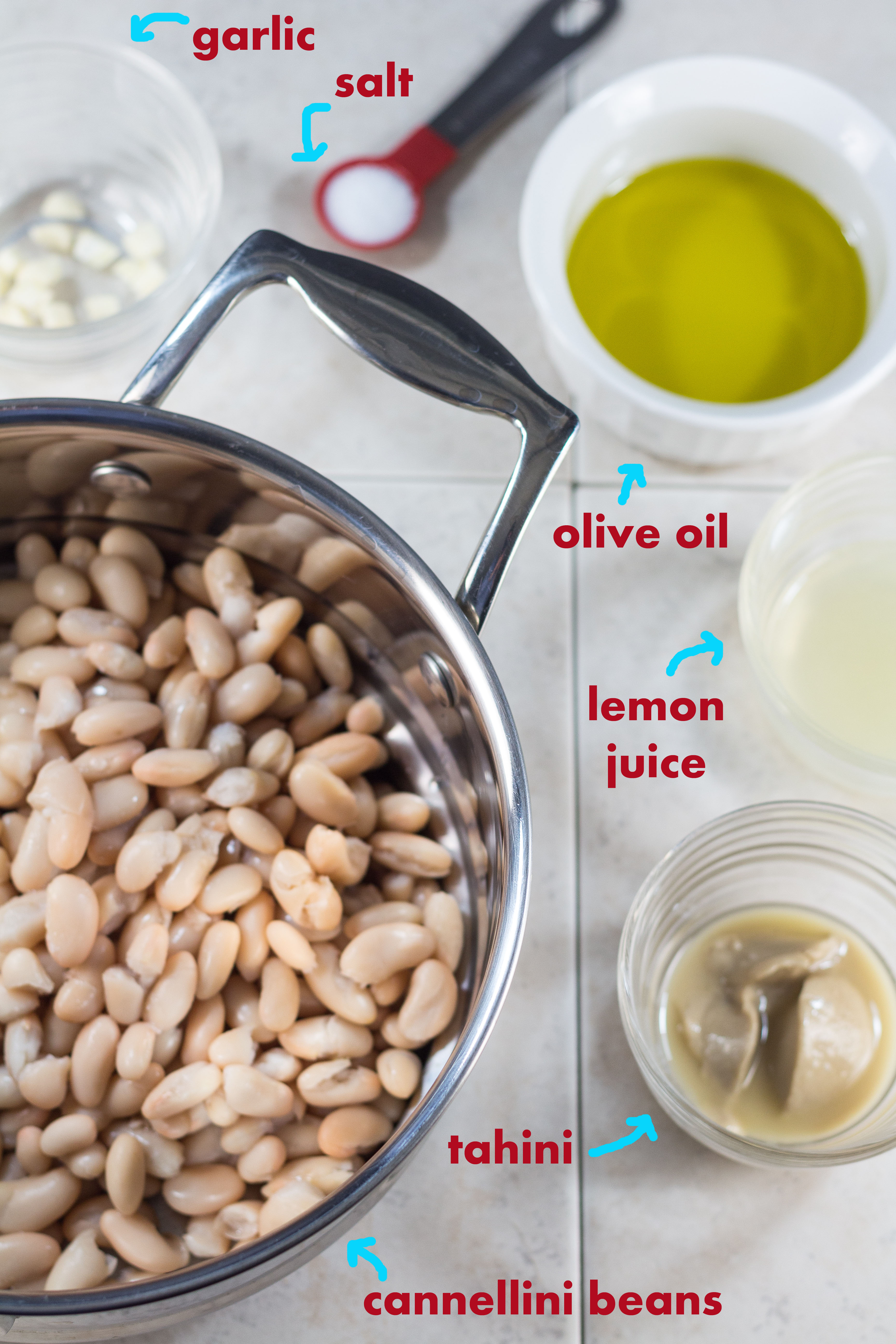 You do need a food processor to make hummus from scratch, which is a deal breaker for many people. (Please don't break your blender or immersion blender attempting to make hummus.) I may only use my coffee maker 2-3 times per year, but my food processor lives on the counter and is in regular use for hummus, pesto, and pie crusts. Food processors live a ridiculously long time (think, multiple decades). They are a bit pricey but well worth the investment, considering you'll only ever have to buy one or two of them in your lifetime. The model I have is about as old as I am, but this version is the updated model.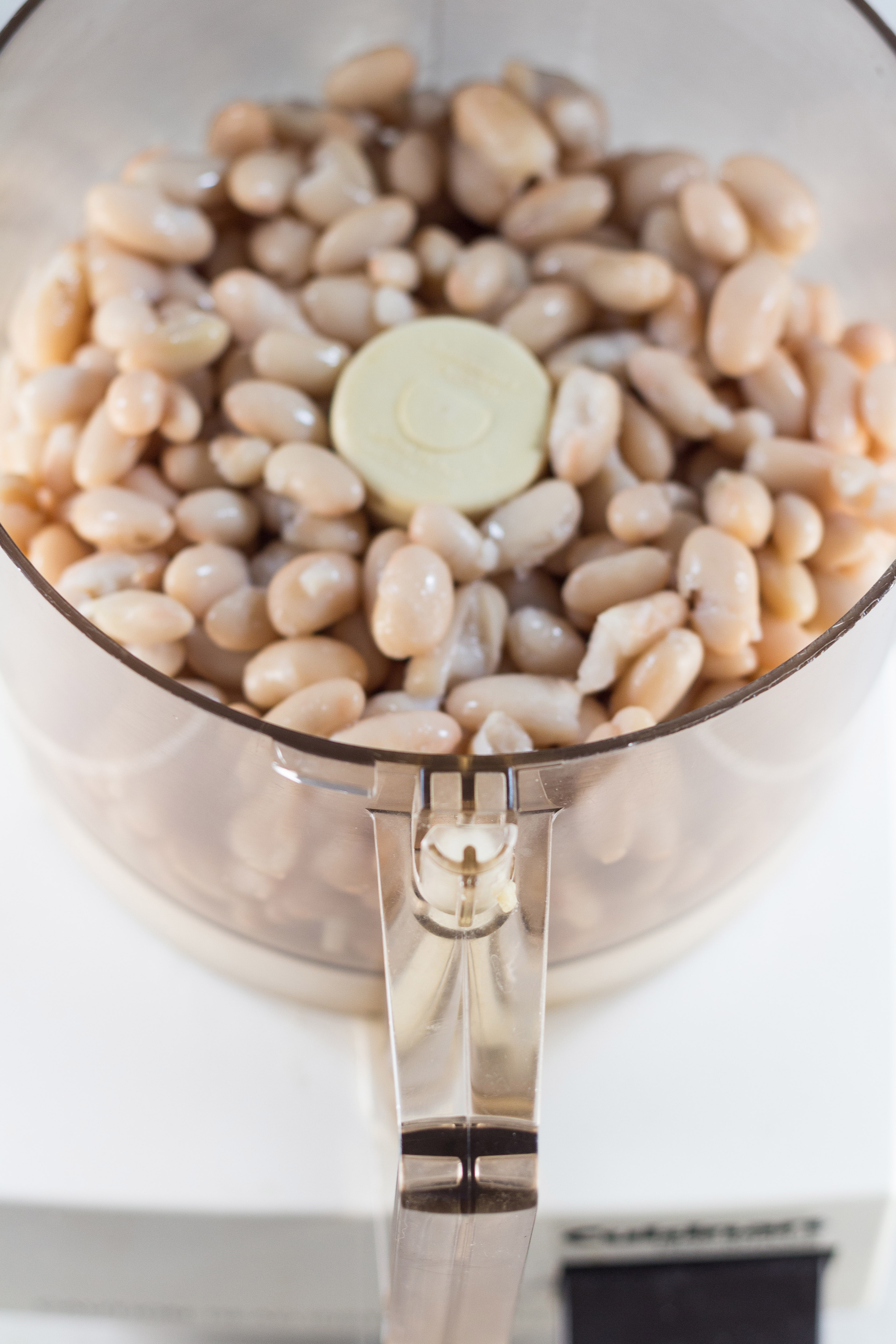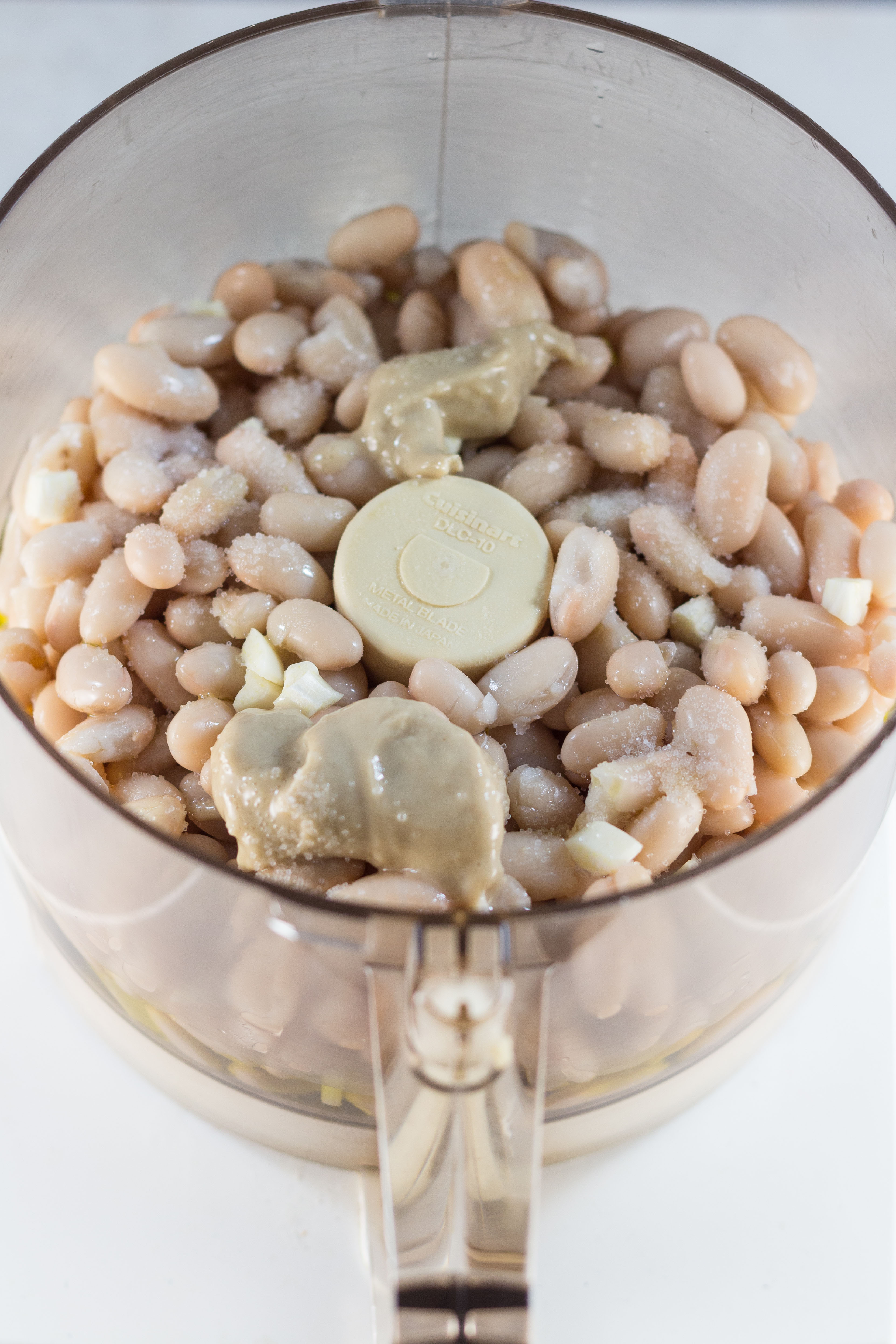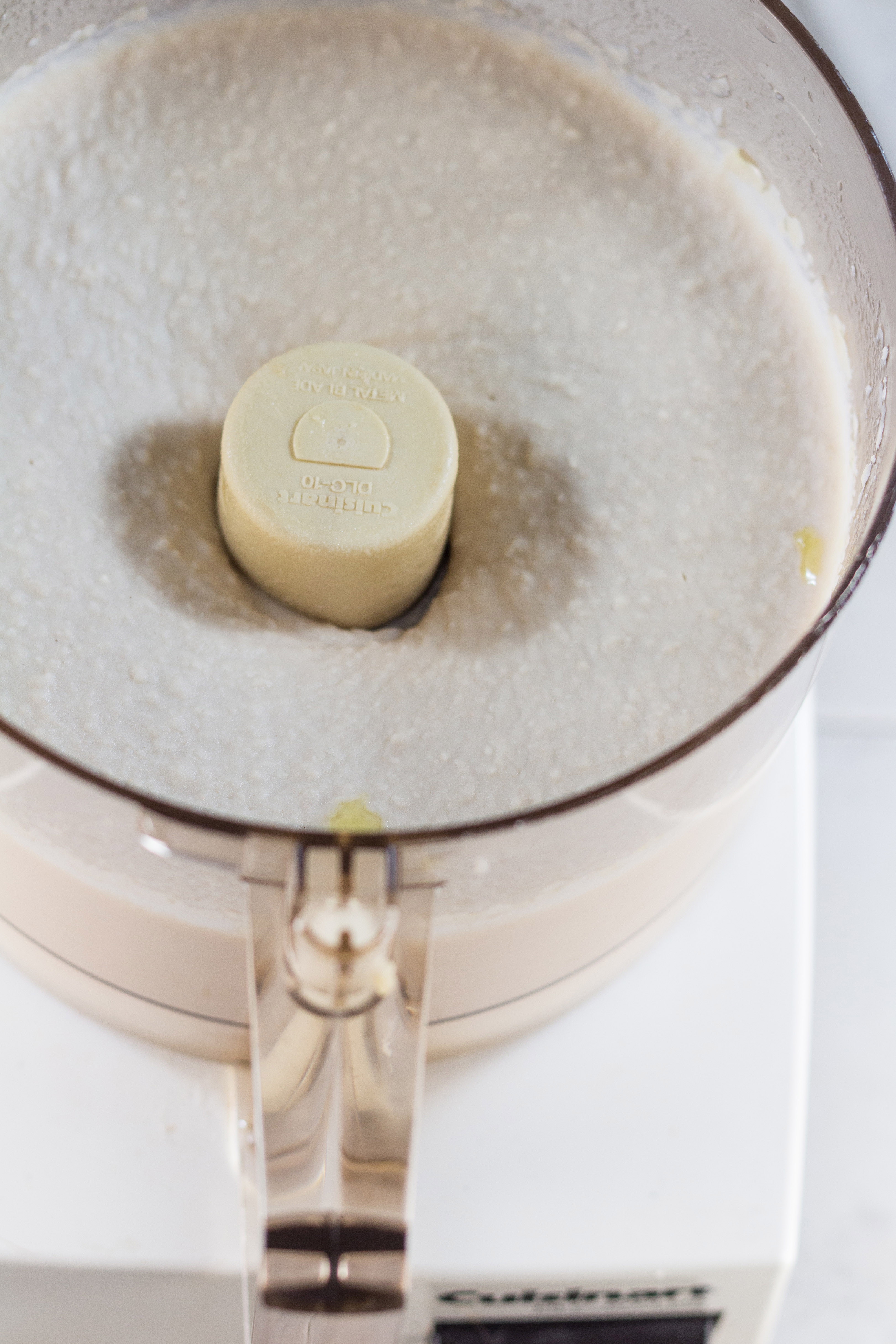 You can make hummus with raw or roasted garlic. Lately, I've been making this amazing slow cooker whole roasted chicken. It involves several whole garlic cloves, which get slowly roasted and filled with delicious spices as the chicken cooks. Then you can use the roasted garlic for your hummus! It gives the hummus a slightly warmer garlic flavor. If you switch back and forth between roasted and raw garlic for your hummus, just remember that you can add a lot more roasted garlic than raw garlic. Three raw garlic cloves pack quite a punch. Not that I would know from experience or anything.
Besides substituting cannellini beans for garbanzo beans, the other secret to making this hummus extra creamy is to let the food processor run for a full five minutes. The food processor does all the tough work for you so there's no reason to skimp on the processing time.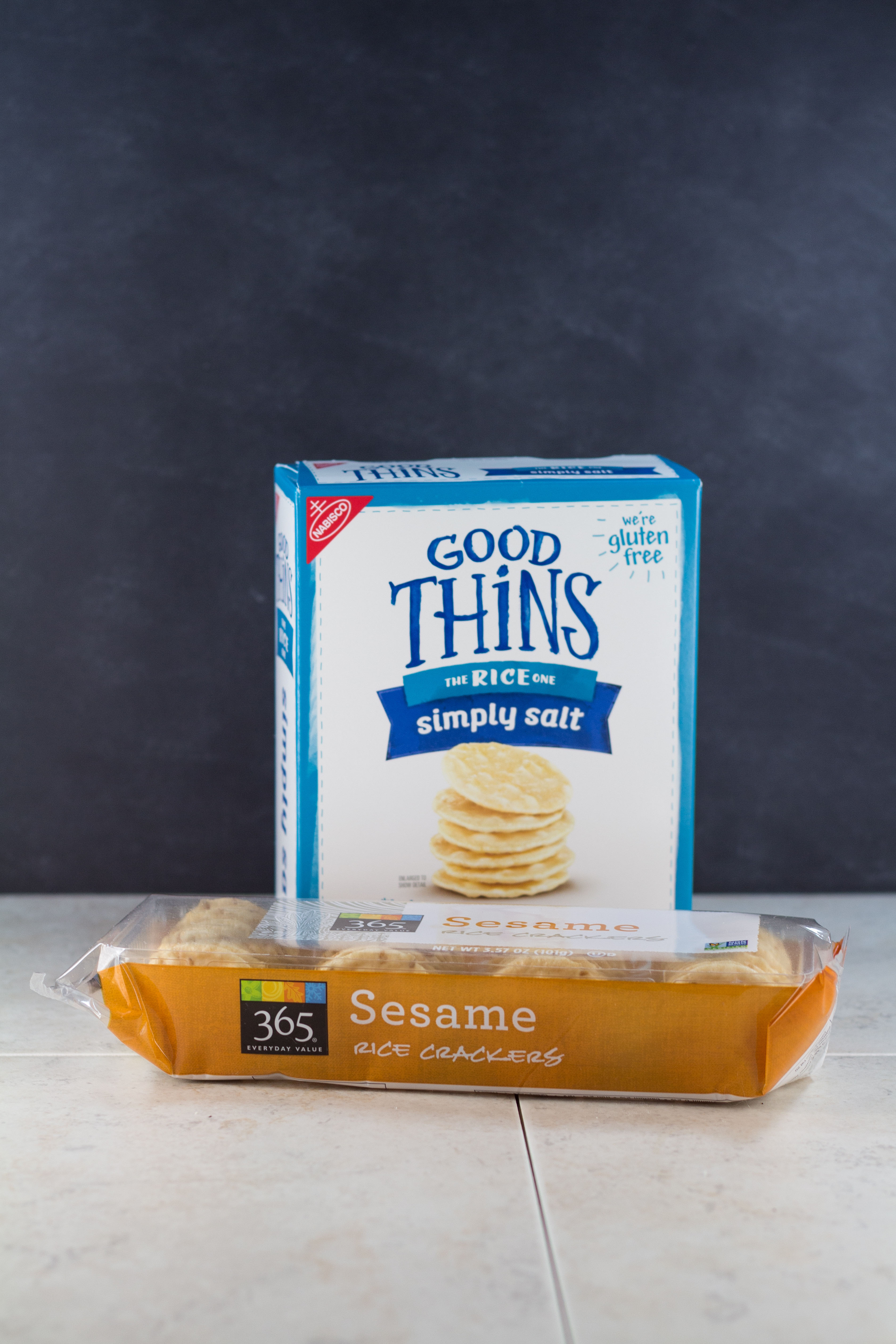 When I serve hummus for a social gathering, I always serve it with an assortment of raw veggies and rice crackers. My family and I got hooked on rice crackers years ago and have never really stopped eating them in mass quantities at every possible opportunity. Currently, I buy the Nabisco Good Thins Simply Salt rice crackers. Their poppy seed and sesame variety is also really good. Nabisco makes a bunch of other gluten-free crackers now, too, which is pretty cool. Whole Foods also makes a very similar sesame rice cracker under their 365 brand for a similar price. If you shop at Whole Foods, it's another easy option. All of the cracker links are affiliate links, but I was not sponsored or compensated in any way to mention these products. I just really like them.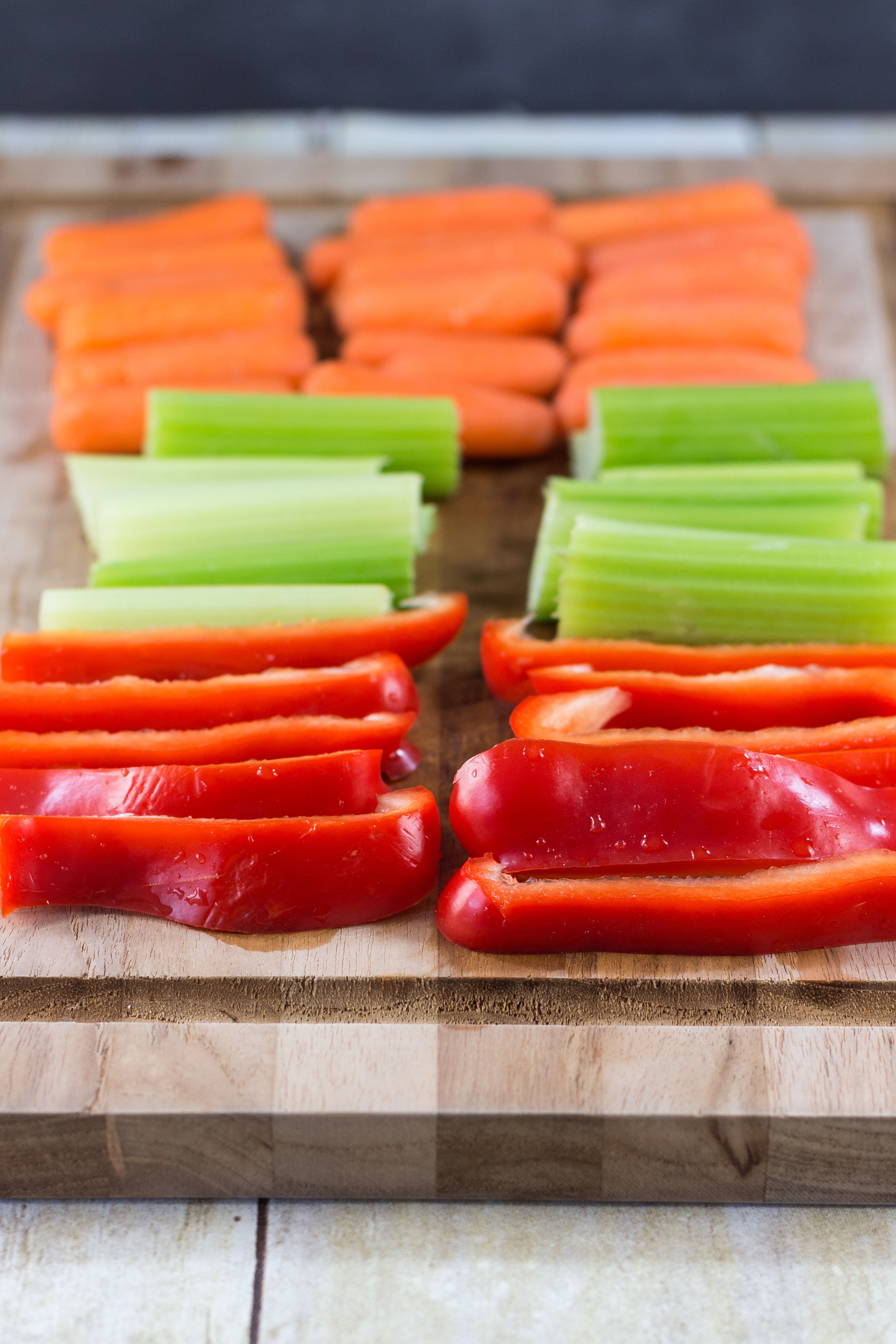 My go-to raw veggies are carrots, celery, and assorted sweet peppers (whatever looks best at the store that day). Peppers are my favorite veggie, and I always have some kind of sweet pepper in the vegetable drawer. Depending on my mood and the time of year, I may also add cucumber, zucchini, tomatoes, and/or broccoli. Of course, you can customize your veggie assortment any way you like. Hummus goes well with basically everything so you can't go wrong.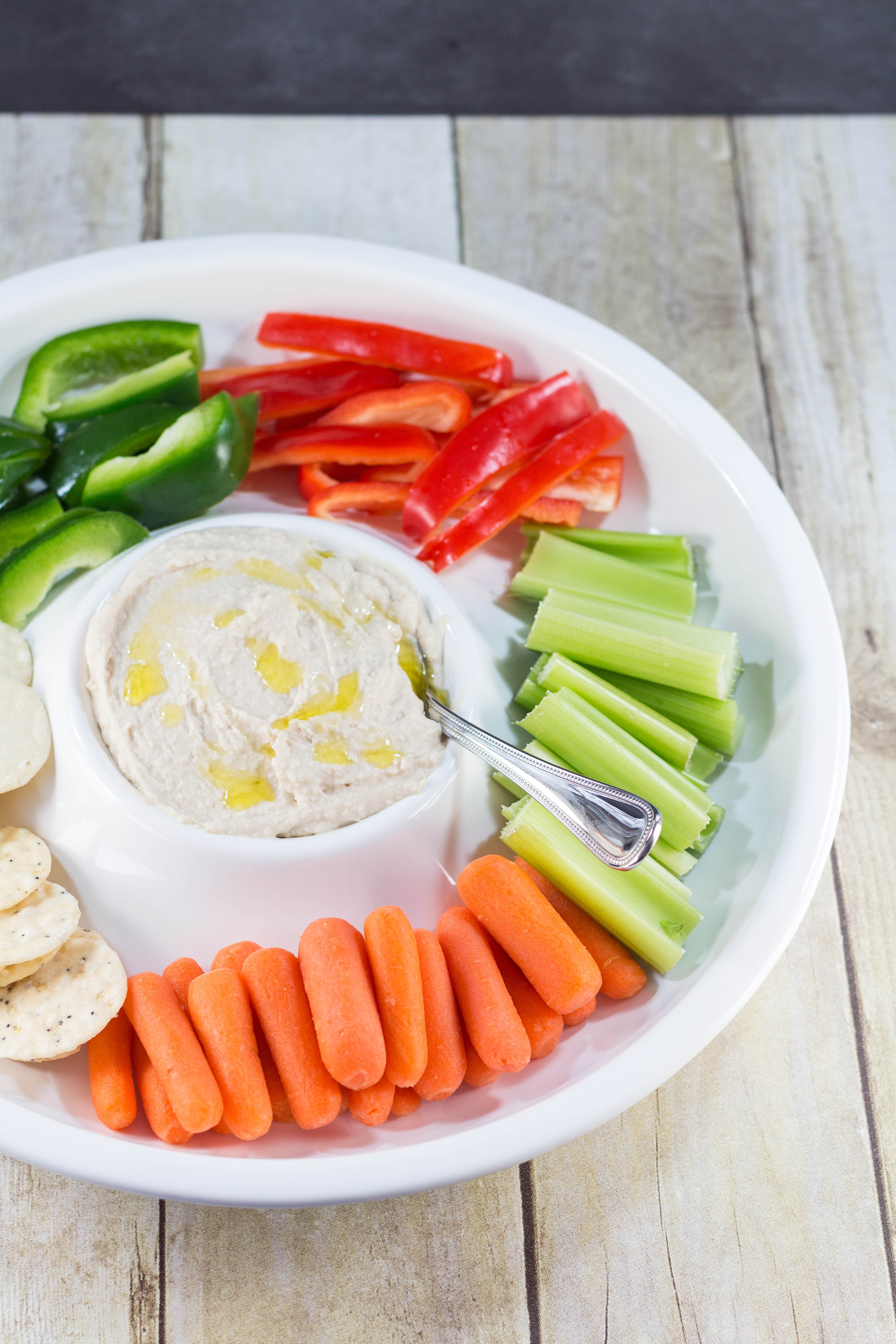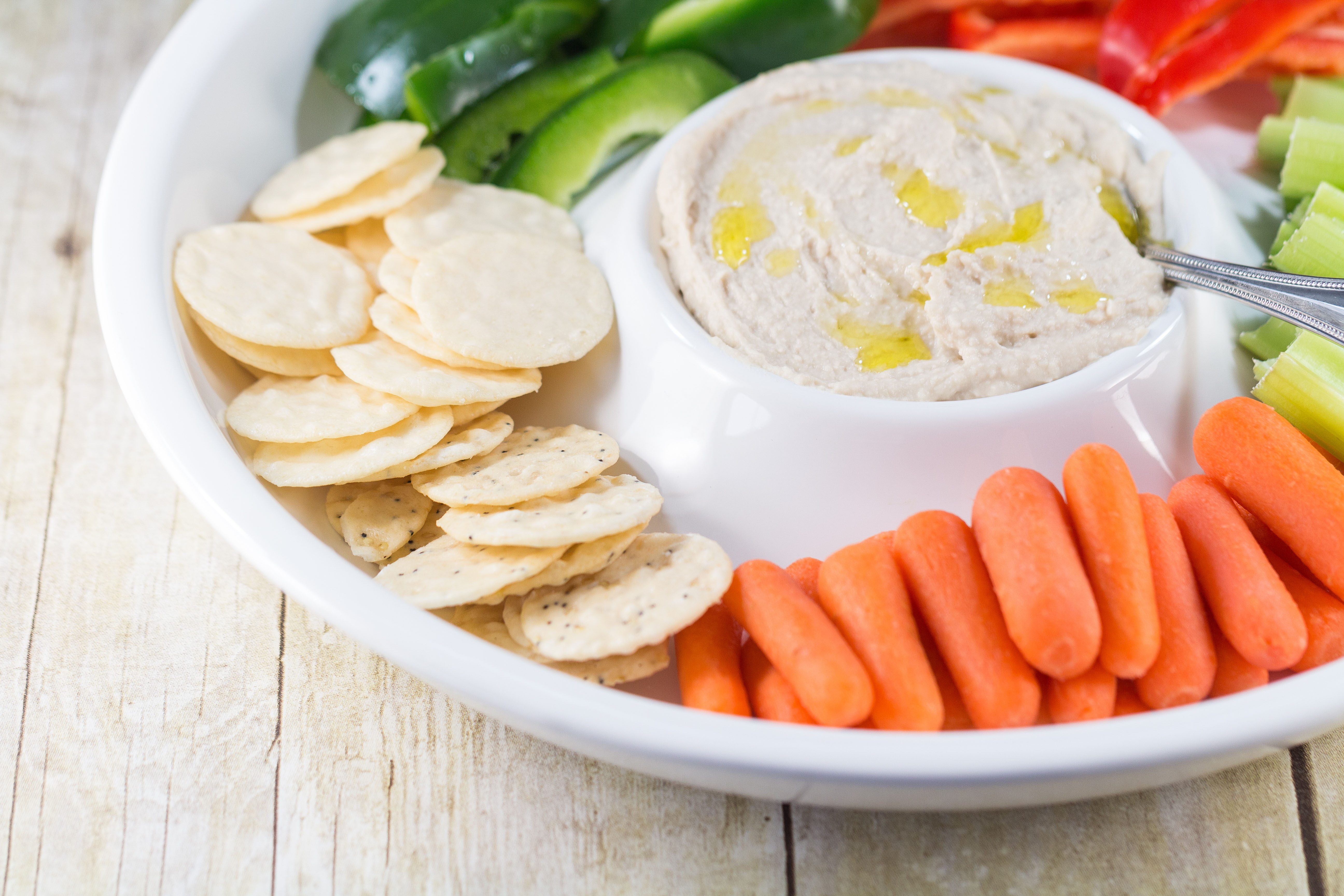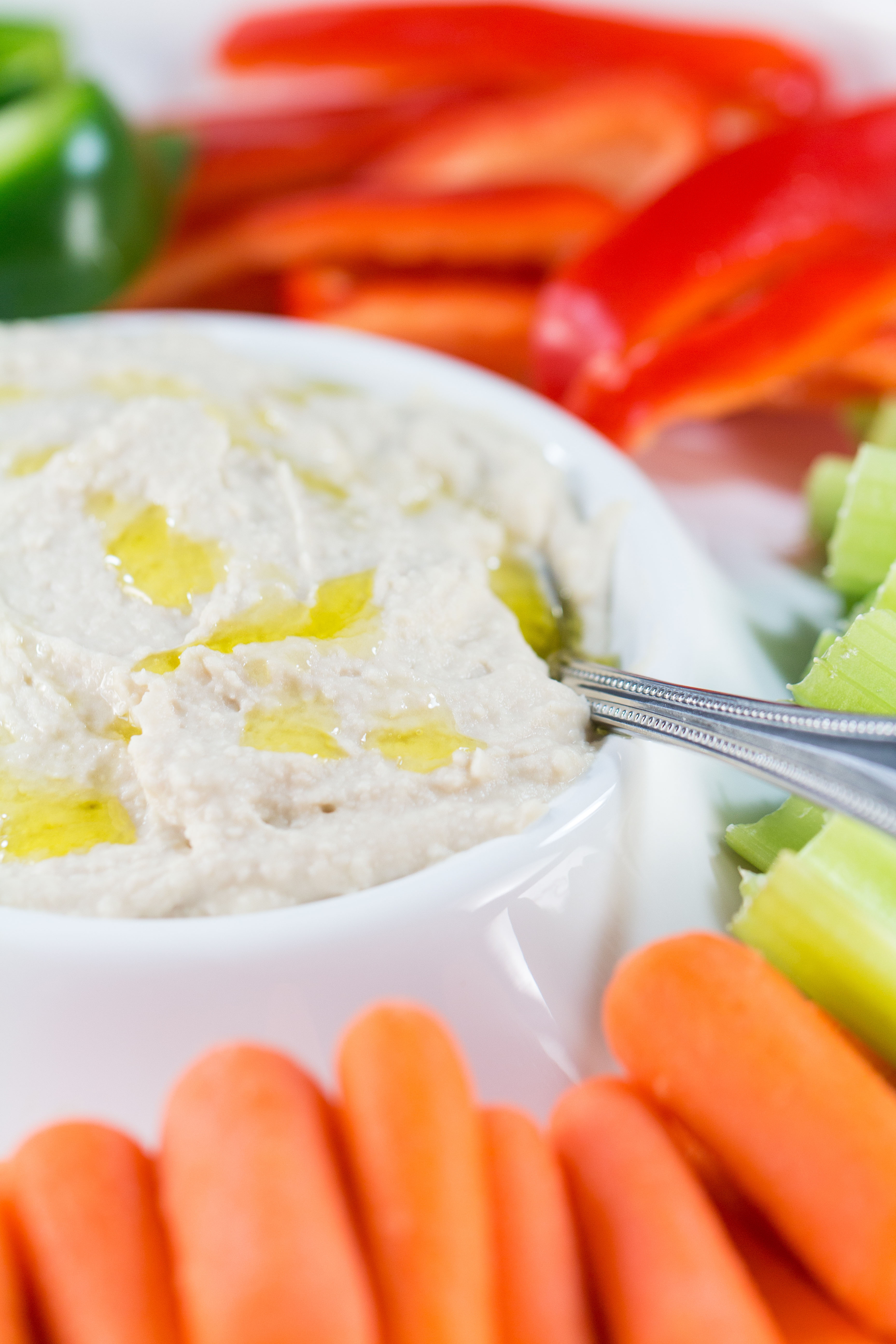 Right before you serve the hummus, add a drizzle of olive oil. It gives the hummus a professional, restaurant-style quality and takes the creaminess factor just a little bit higher. Of course, if you're eating hummus straight out of the Tupperware container with a box of crackers next to you, you can forgo the restaurant olive oil drizzle. No judgment either way.
Simple. Delicious. Healthy. And it really does come together in just 12 minutes. I roll my eyes when I see 12 minutes prep time on a recipe, too. You'll have to trust me on this one. Five minutes to get the ingredients in the food processor. Five minutes to blend the hummus. Two minutes to get the hummus transferred out of the food processor into the container of your choosing. Done. Enjoy. You're welcome.
Homemade White Bean Cannellini Hummus Dip
Ingredients
2

15 oz. cans

white kidney or cannellini beans

drained and rinsed

1

clove

garlic

chopped (more if you're using roasted garlic or like your hummus extra garlicky)

1

lemon

juiced

1

generous tablespoon

tahini

1/2

teaspoon

salt

5-6

tablespoons

olive oil
Instructions
Empty the two cans of cannellini beans into a pasta strainer. Rinse thoroughly. Transfer to the food processor.

Add the garlic, lemon, tahini, salt, and olive oil to the food processor.

Secure the lid of the food processor. Blend the hummus for a full five minutes or until it reaches your desired consistency.

I prefer to refrigerate the hummus for at least an hour before serving it. Serve with an assortment of raw vegetables and rice crackers.
Notes
Hummus keeps in the refrigerator for up to two weeks. It also freezes for up to three months. If I'm not making it for a social gathering, I split the hummus into two batches and freeze one batch.
Recipe URL: https://www.roseclearfield.com/recipe/homemade-white-bean-hummus-dip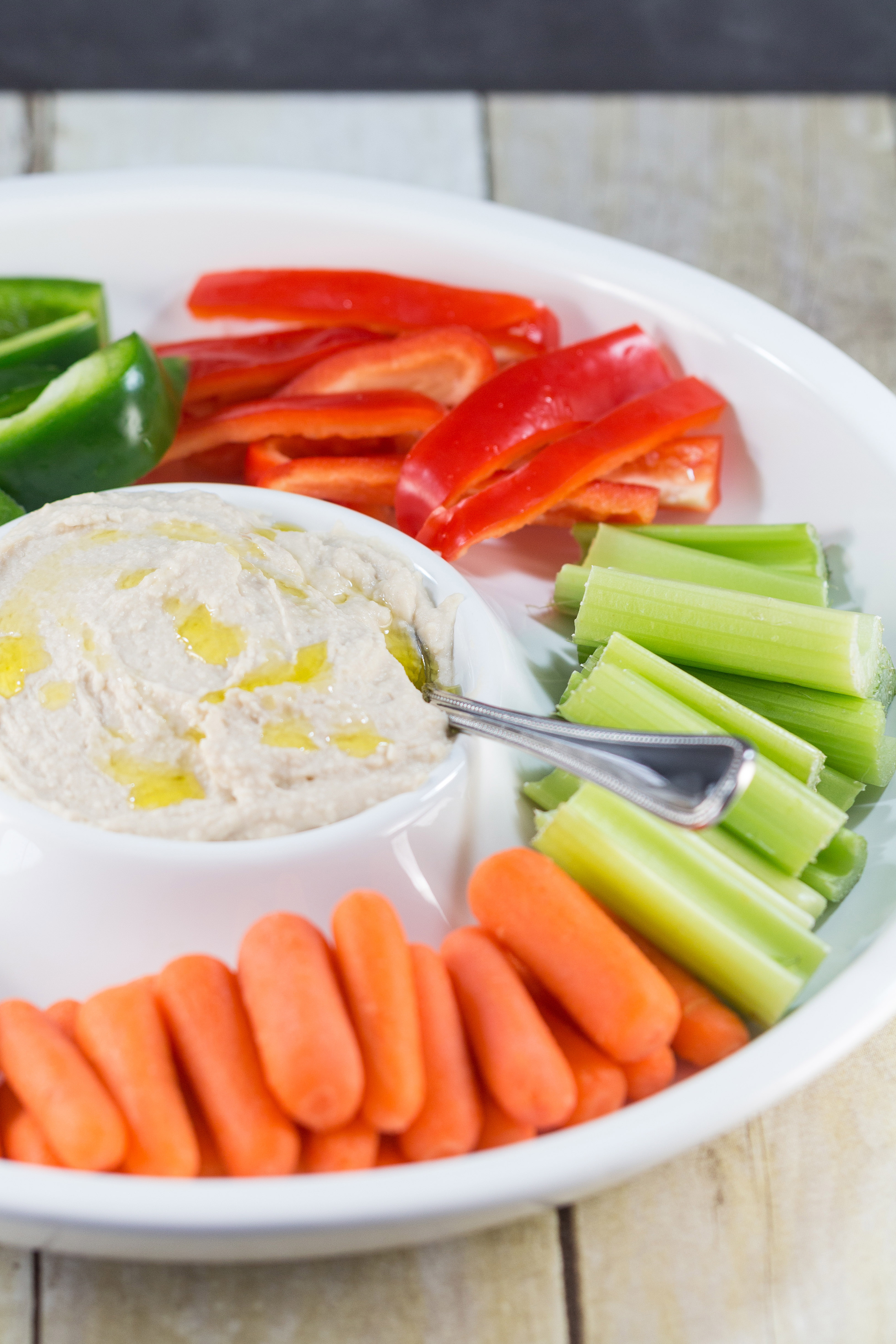 Featured in this post:
chip and dip bowl (similar) | cutting board | spoon
If you made this recipe or any other recipe on my blog, tag it #RoseClearfield on Twitter or Instagram, send me a snap on Snapchat (randomcreative), or post a photo to my Facebook page, and I'll check it out. If you love this recipe, take a second to share it on Pinterest or Yummly (with the little button that says Yum). Thanks!
[Disclaimer: This post contains a few affiliate links. Thanks for your support!]
More recipes to try: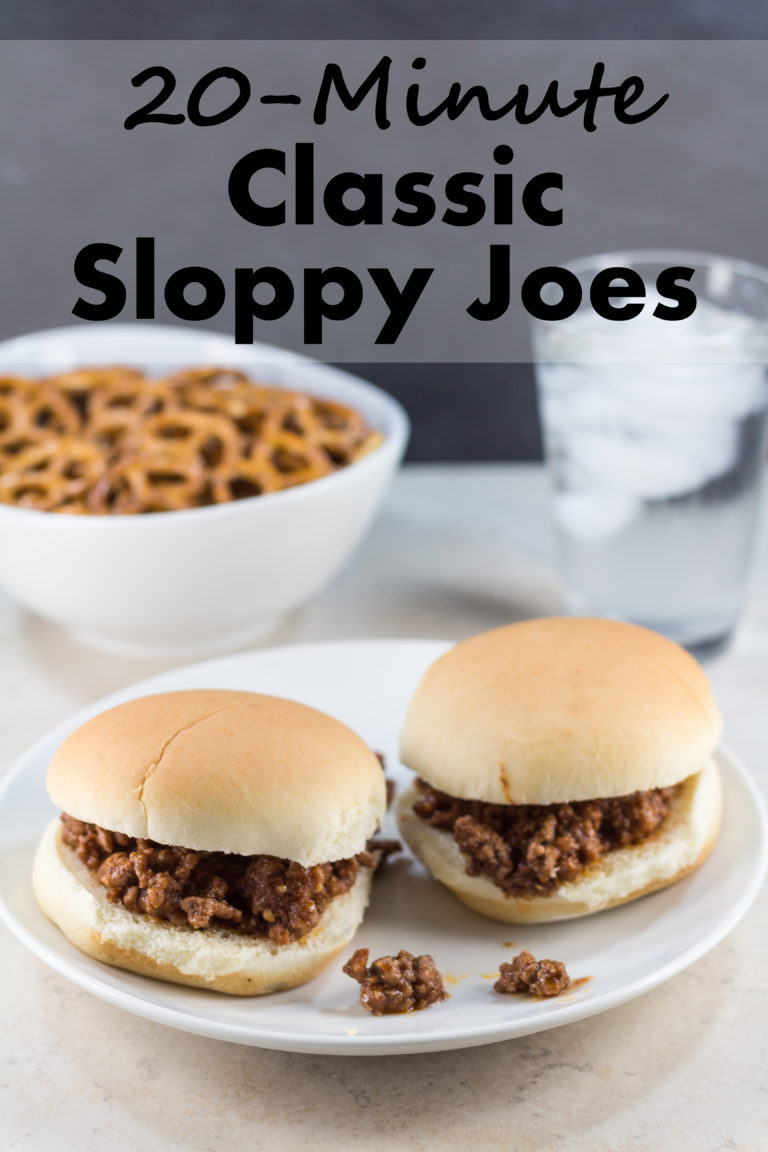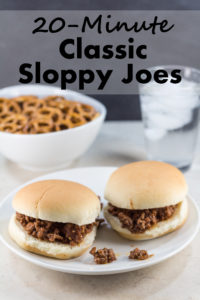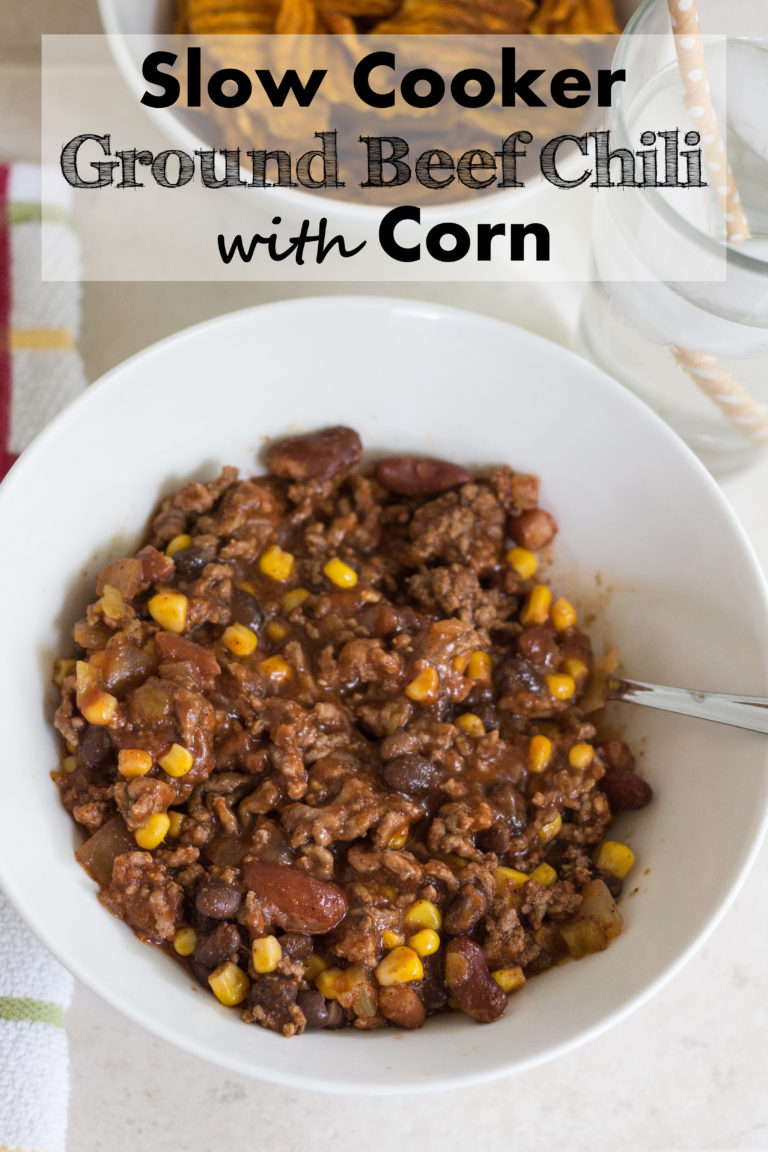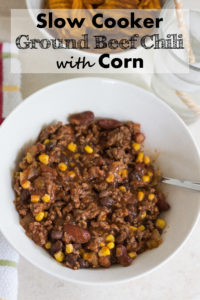 Slow Cooker Ground Beef Chili with Corn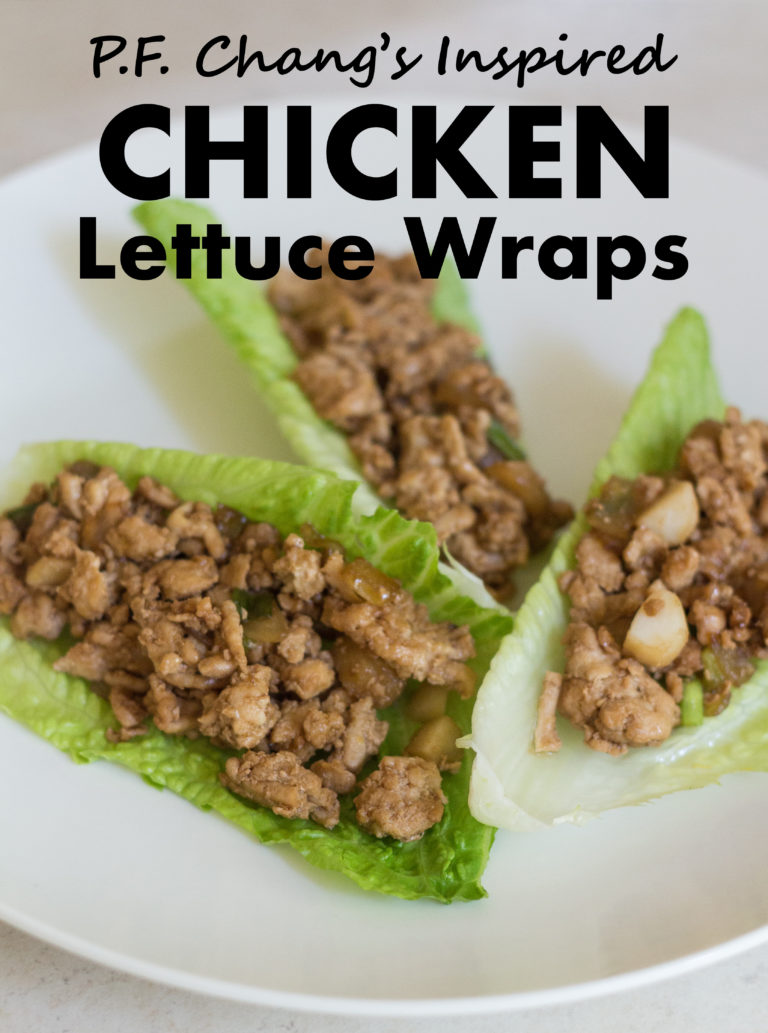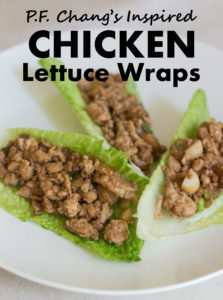 P.F. Chang's Inspired Chicken Lettuce Wraps
Save
Save
Save
Save