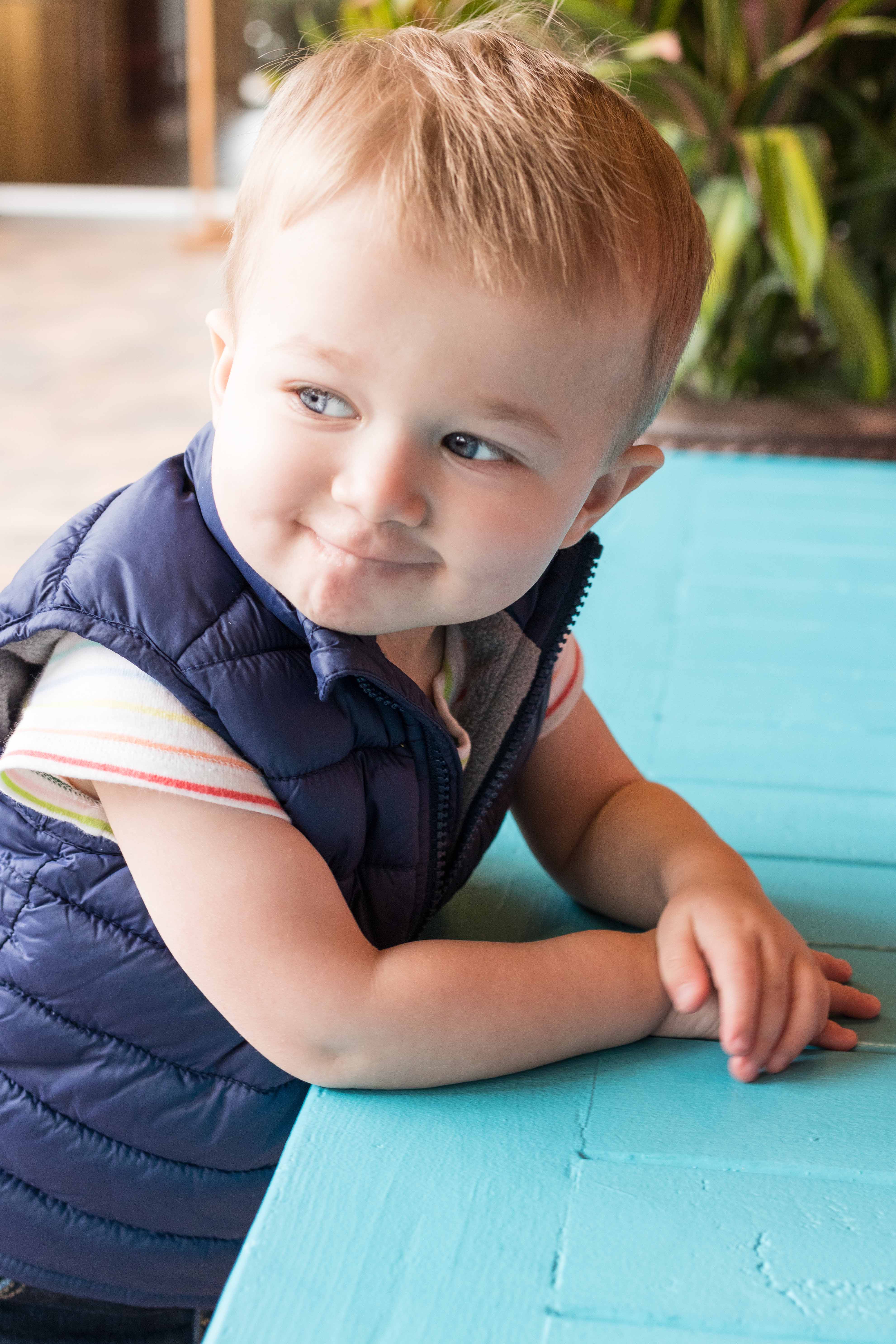 This past week our Tommy turned 20 months old.
Tommy's favorite activities lately include chasing us and the kitties; being chased; offering food handouts, treats, water, etc. to the kitties; pretending everything is a sword or lightsaber (i.e., a cookie press, an umbrella) and making the corresponding sound effects; making car/truck noises while playing pretend; carrying blankets and stuffed animals all over the house; carrying snacks all over the house; giving hugs and kisses to his stuffed animals; riding in the vehicle-themed shopping carts at the grocery store; and riding around in his Cozy Coupe.
A few other recent fascinations of Tommy's include putting his Wubbanub and/or my shopping list on the conveyor belt at the grocery store, playing with flashlights, trying Jake's VR headset, and playing with the cats' remote-controlled toy mouse. Tommy also loves the oven timer and doesn't ever let me forget to check something on the stove or in the oven. We listen to music at home every single day, and Tommy loves dancing to virtually every type of music. He matches pitch well, especially when someone is saying or singing something to him directly. We've started leaving the living room Amazon Echo on the floor, so Tommy doesn't pick it up repeatedly all day. He loves talking to Alexa and gets a hilarious range of responses.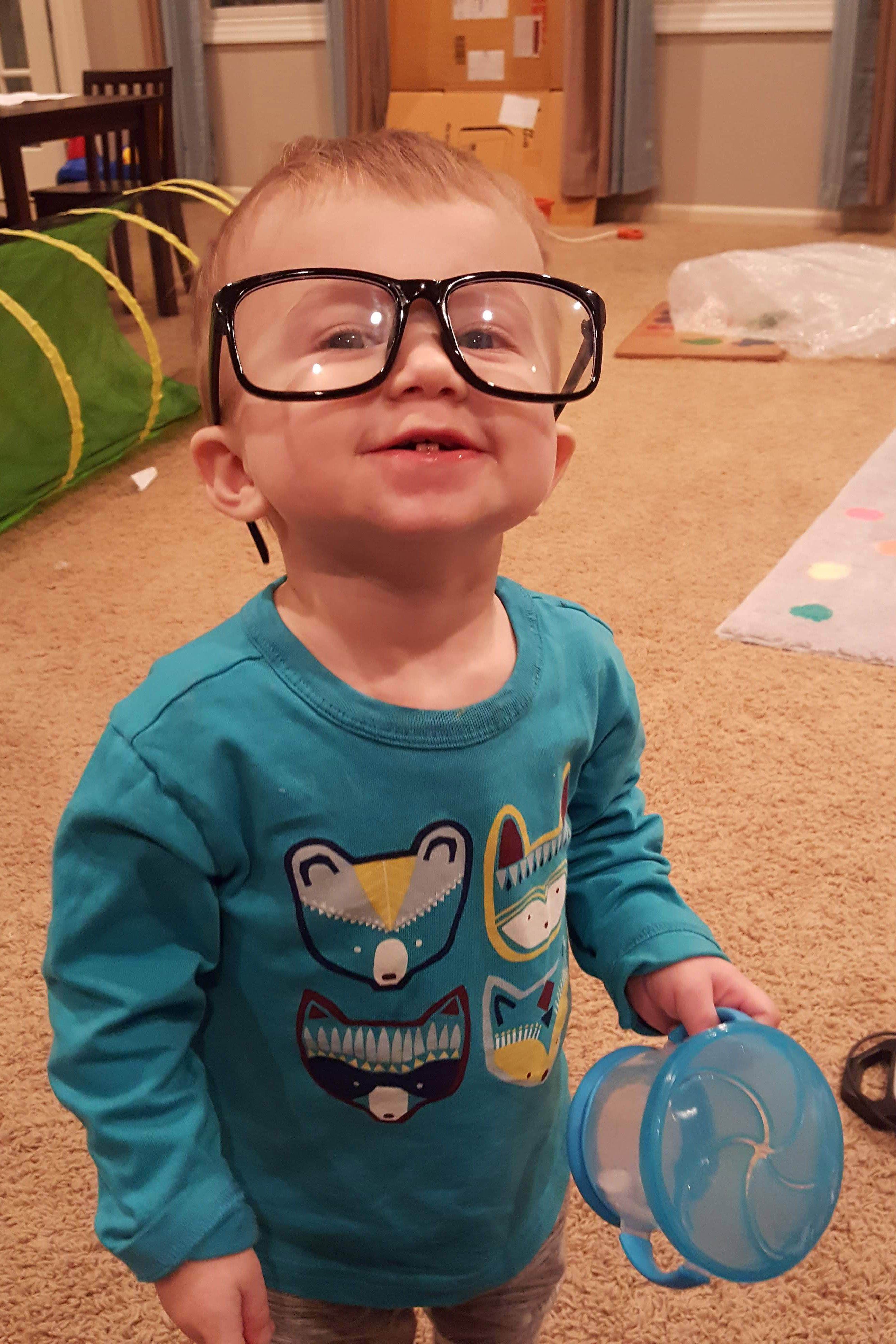 Tommy's vocabulary includes "mama," "dada," "hot," "oh no," "uh oh," "teeth," and "cheese." Tommy says "cheese" most often when he's talking about his cheese puffs. He's also started saying it for pictures. Of course, he's been saying "mama" and "dada" for months now, but it gets more intentional each month. Tommy talks about "dada" all day and understands (and is very excited) when Dad is coming home from work. (He's also figured out that I have a different notification noise for Jake's texts and knows when he's sending a "heading home" message.)
As far as animal sounds go, Tommy has cat and dog down and will say them on command consistently. He also likes "grrrr" for bear and I think, largely because of watching Daniel Tiger, for tigers as well. We've been working on "moo" for cow, which sounds very similar to kissing noises for him. As such, he usually just gives his cow stuffed animal a kiss when someone says "moo."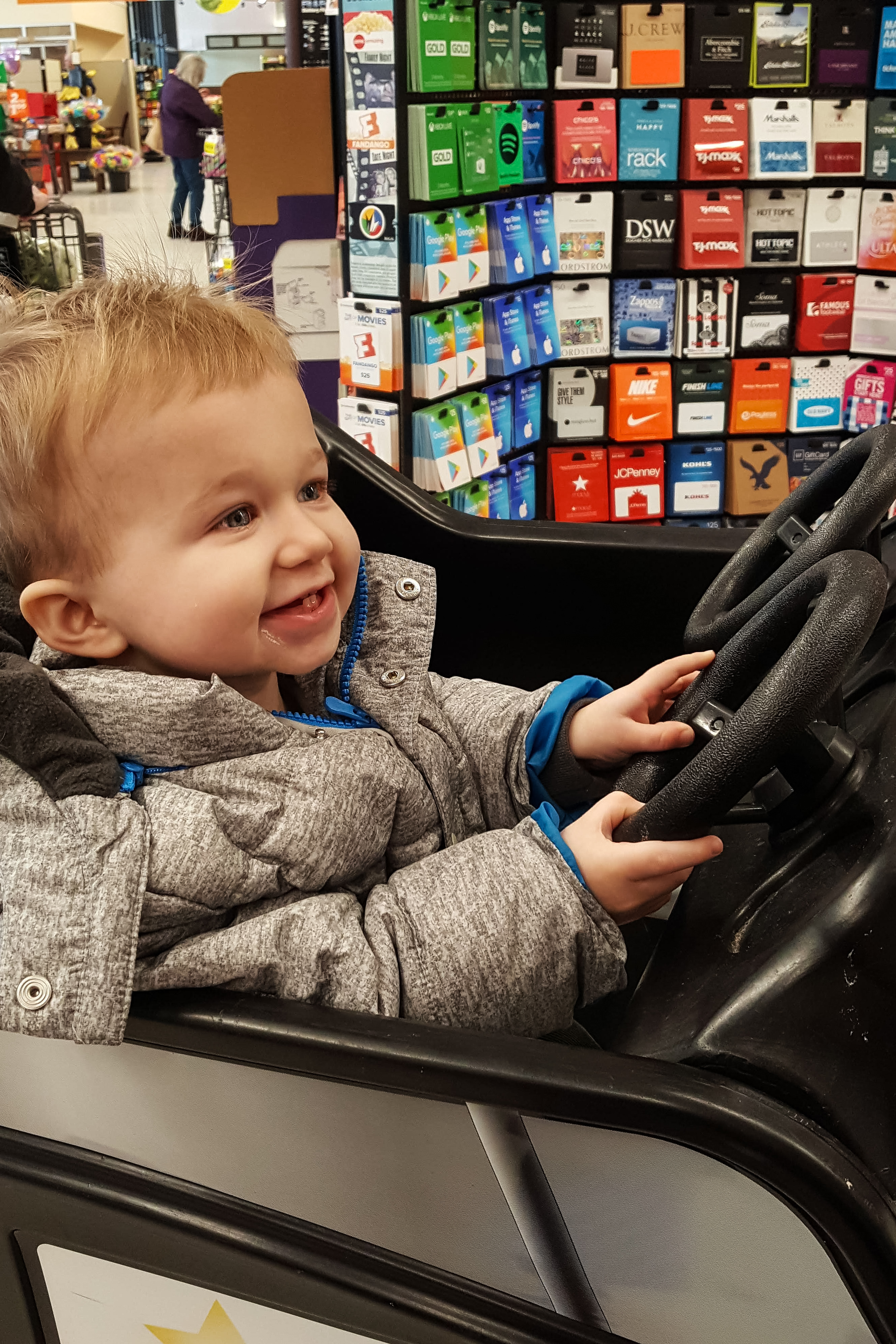 Tommy does a great job going up the stairs and can do so completely independently either crawling up or holding onto the railing. Our upstairs staircase has vertical bars on one side, which are also perfect for him to hold onto when he's climbing the regular way. Tommy alternates how he goes down the stairs. Sometimes he'll go down sitting one step at a time, which he can do all on his own. Other times he prefers to hold the railing or vertical bars and can do so with limited assistance.
Tommy's verbal comprehension continues to improve every week. We can give him a wide range of basic directives, such as finding his Wubbanub, getting a plate for his snack, and following us to the door when it's time to go somewhere. When we're watching TV shows, he frequently empathizes with the characters or will engage in actions to mirror their actions, such as getting his own blanket when he sees a character with a blanket.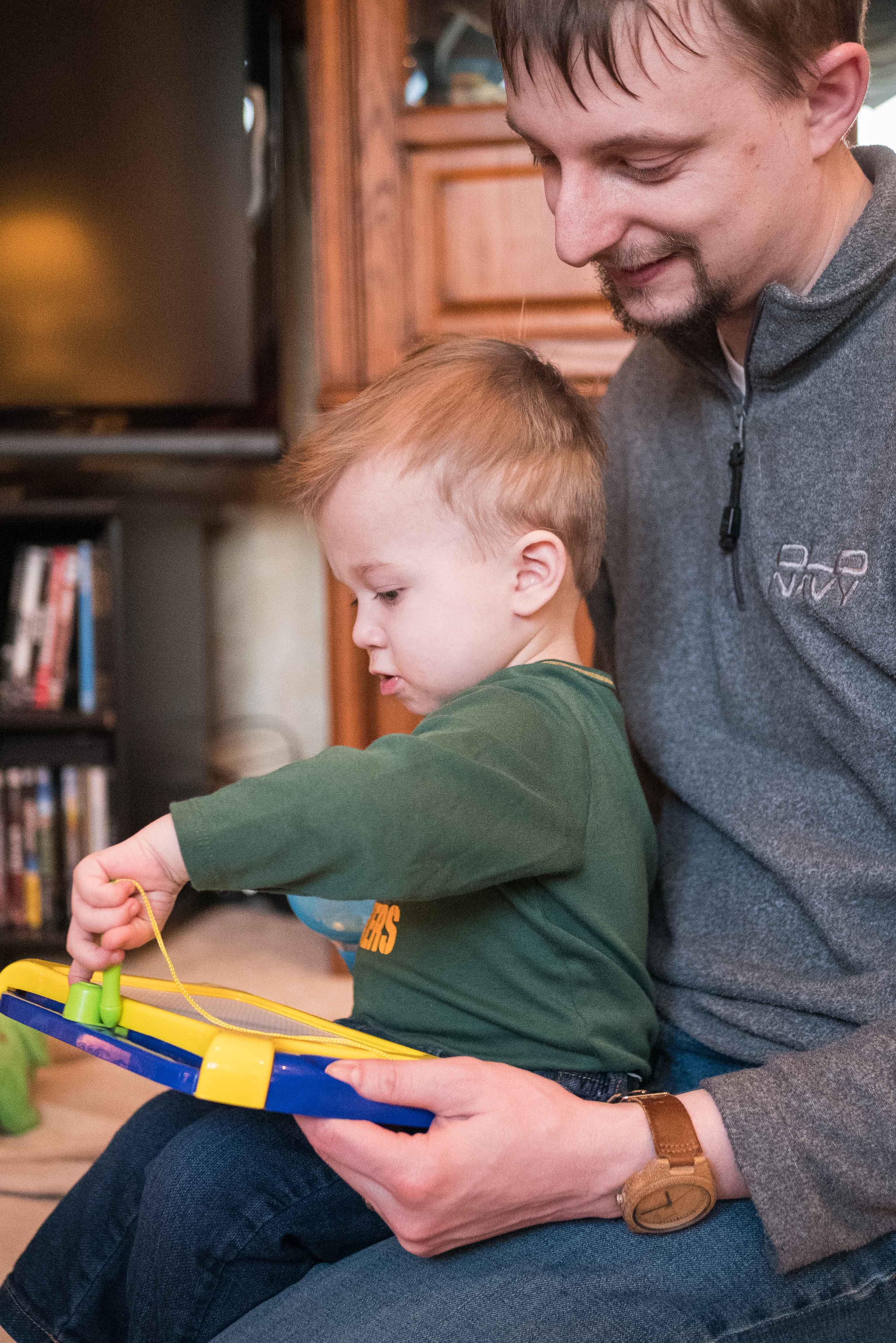 I can't believe how much of a difference swimming lessons have made for Tommy's comfort level in the water both in the pool and at home in the bathtub. About halfway through the winter session, he started blowing bubbles completely unprompted in the bathtub. Up until that point, he would put his face in the water and laugh while I blew bubbles in the pool but wouldn't blow bubbles himself. Tommy puts his face and ears in the water both in the tub and pool and frequently gets on his tummy in the tub. He loves splashing and has started kicking his feet, splashing, and blowing bubbles in the pool when prompted. The winter session will wrap up the week Tommy turns 20 months. We're planning to continue with the spring session.
Tommy is currently obsessed with the Amazon Prime kids' show Tumble Leaf. He also really likes watching Daniel Tiger, so we've mostly been alternating between those two shows lately. Jake and Tommy recently watched Tarzan together, which he loved.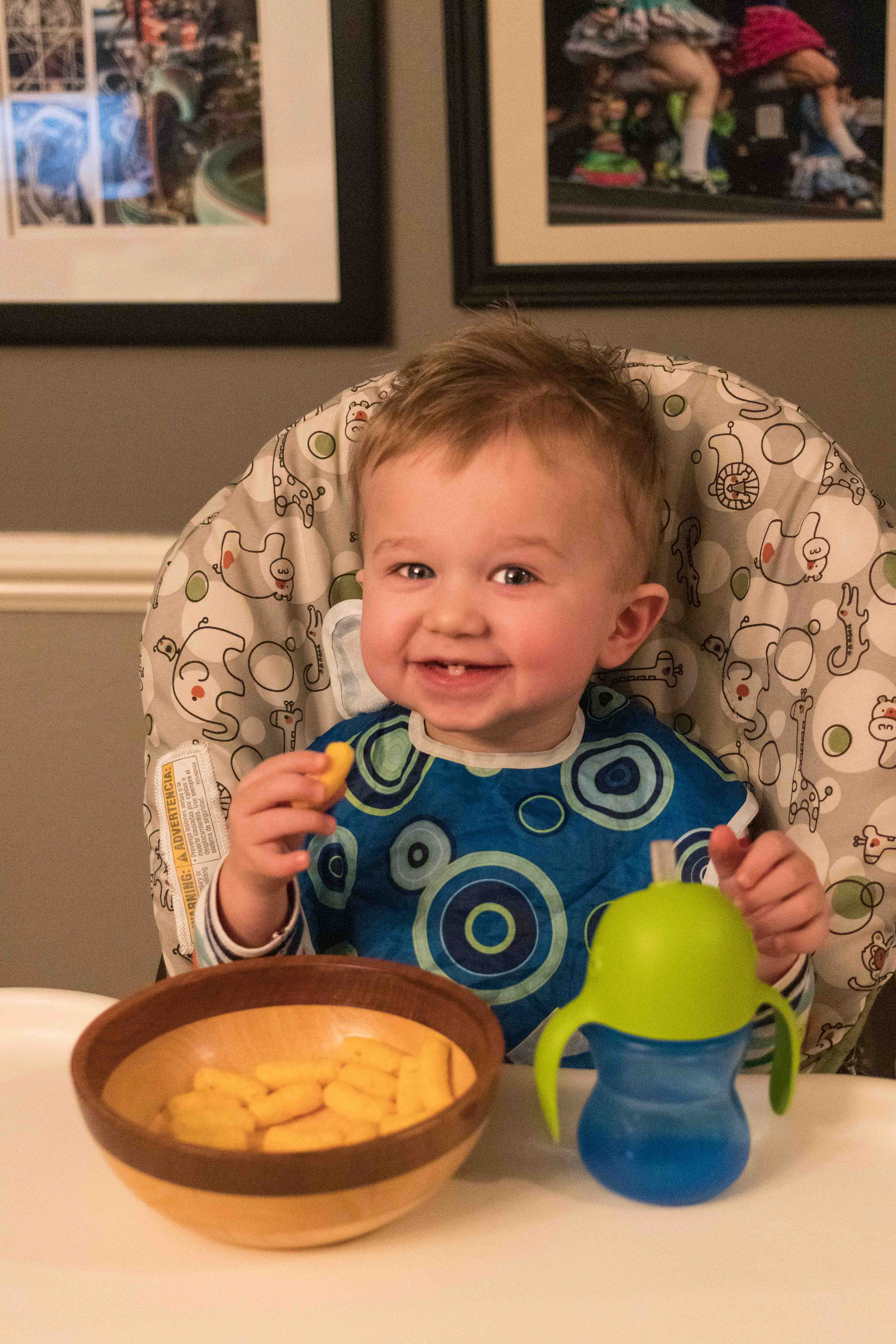 I only bought Tommy a few clothing items this winter. He received a number of really nice clothing pieces for Christmas, which helped fill out his wardrobe perfectly. He's still able to wear quite a few 12-18-month items and pretty much all of his 18-month items from the fall. I did buy a few new pairs of pajamas in the fall. Otherwise, he's still able to wear most of his pajamas from last winter and spring. His spring jacket from last year will fit, too. Tommy hasn't bumped up shoe sizes yet (his last time moving up shoe sizes was in the fall). I imagine by summer he'll be ready to go up a size. I'm holding off on buying much more clothing for now.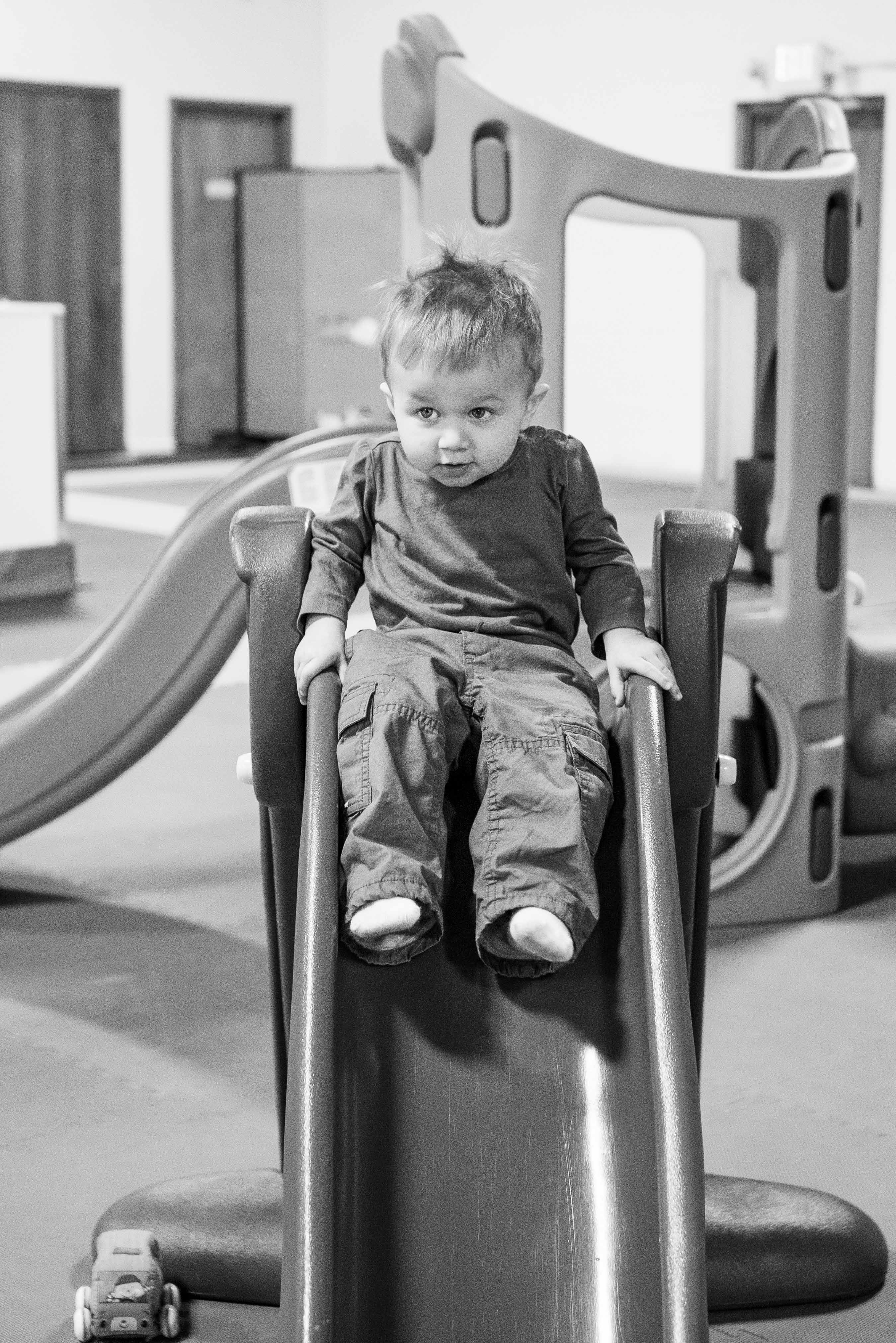 In mid-February, we met a group of friends at Chasing Tales in Oak Creek. For those of you who are local, I highly recommend Chasing Tales. It has two main play areas: a quieter, more daycare/preschool type set up and a noisier, more indoor playground type setup as well as an art space and a picnic area. They have an impressive range of toys for six-month-olds all the way up to about eight-year-olds. Tommy had an absolute blast. Among other things, it was his first time on a Little Tykes slide, and he couldn't get enough of it.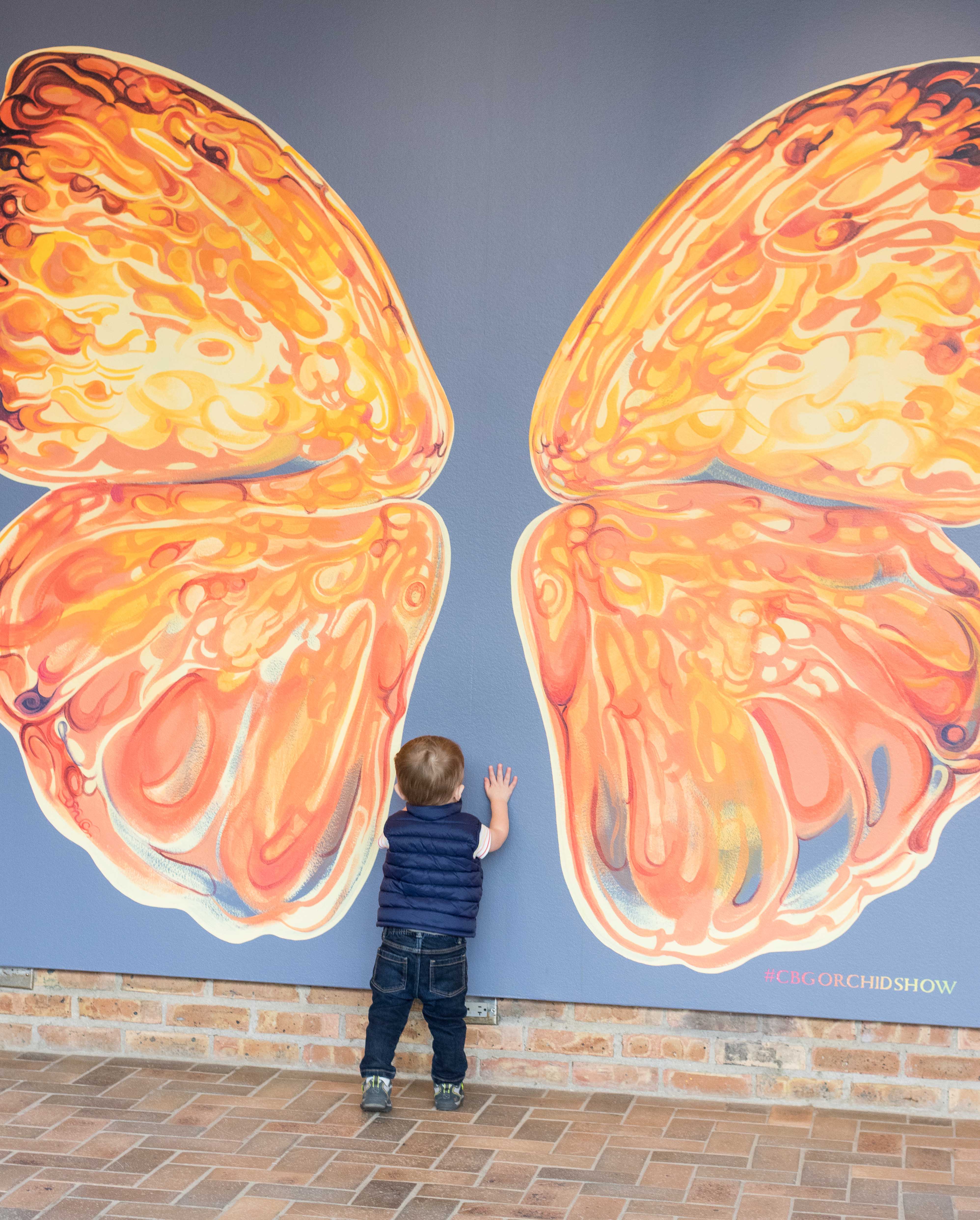 In late February, Tommy and I made a day trip excursion to the Chicago Botanic Garden for the annual orchid show. Late winter/early spring is the perfect time to escape to the indoor greenhouses for a little warmth and color. The orchid show is becoming something of a yearly tradition.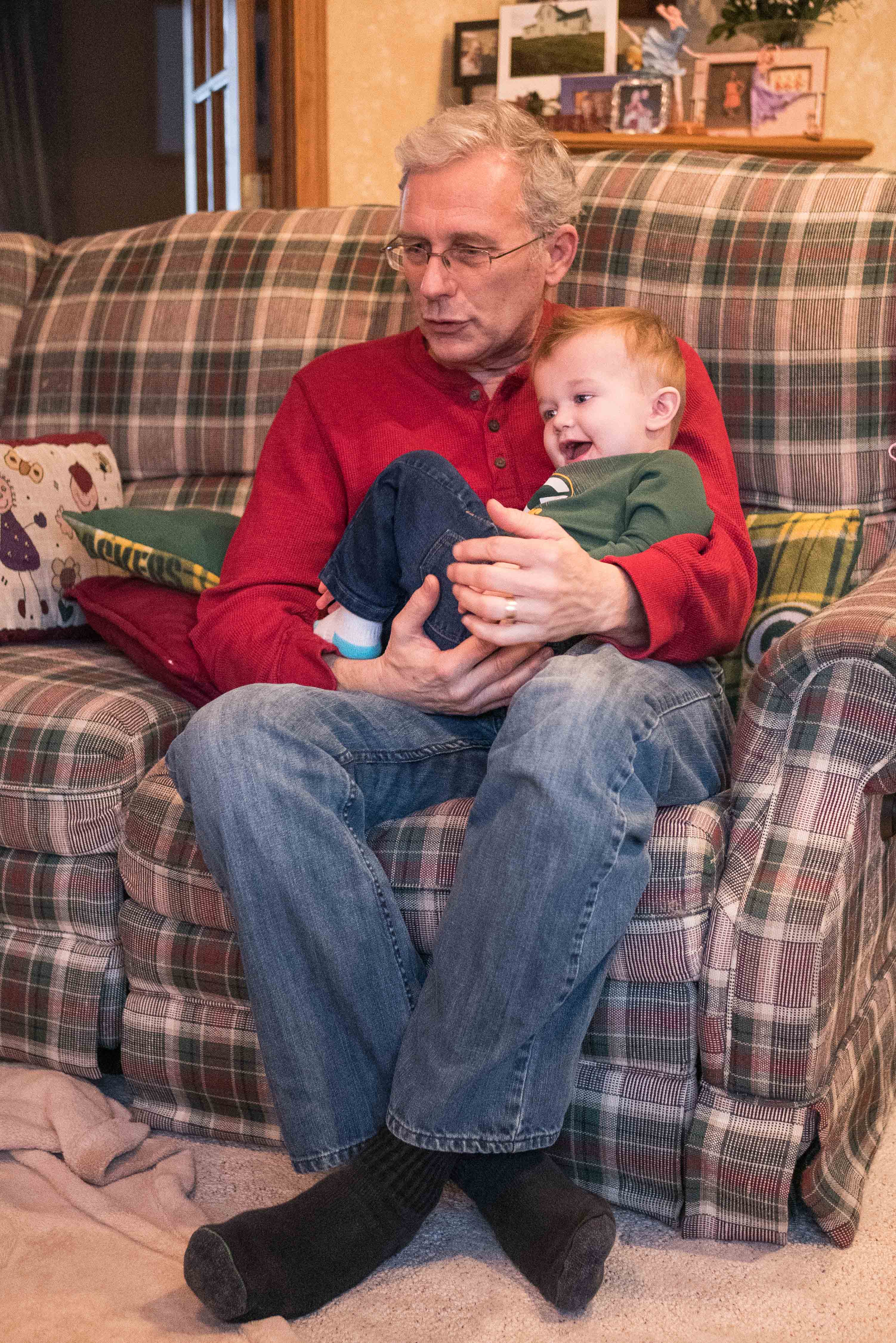 This past month, Tommy spent time with all four of his grandparents, his cousin Brookelynn, and his birth mom and grandma.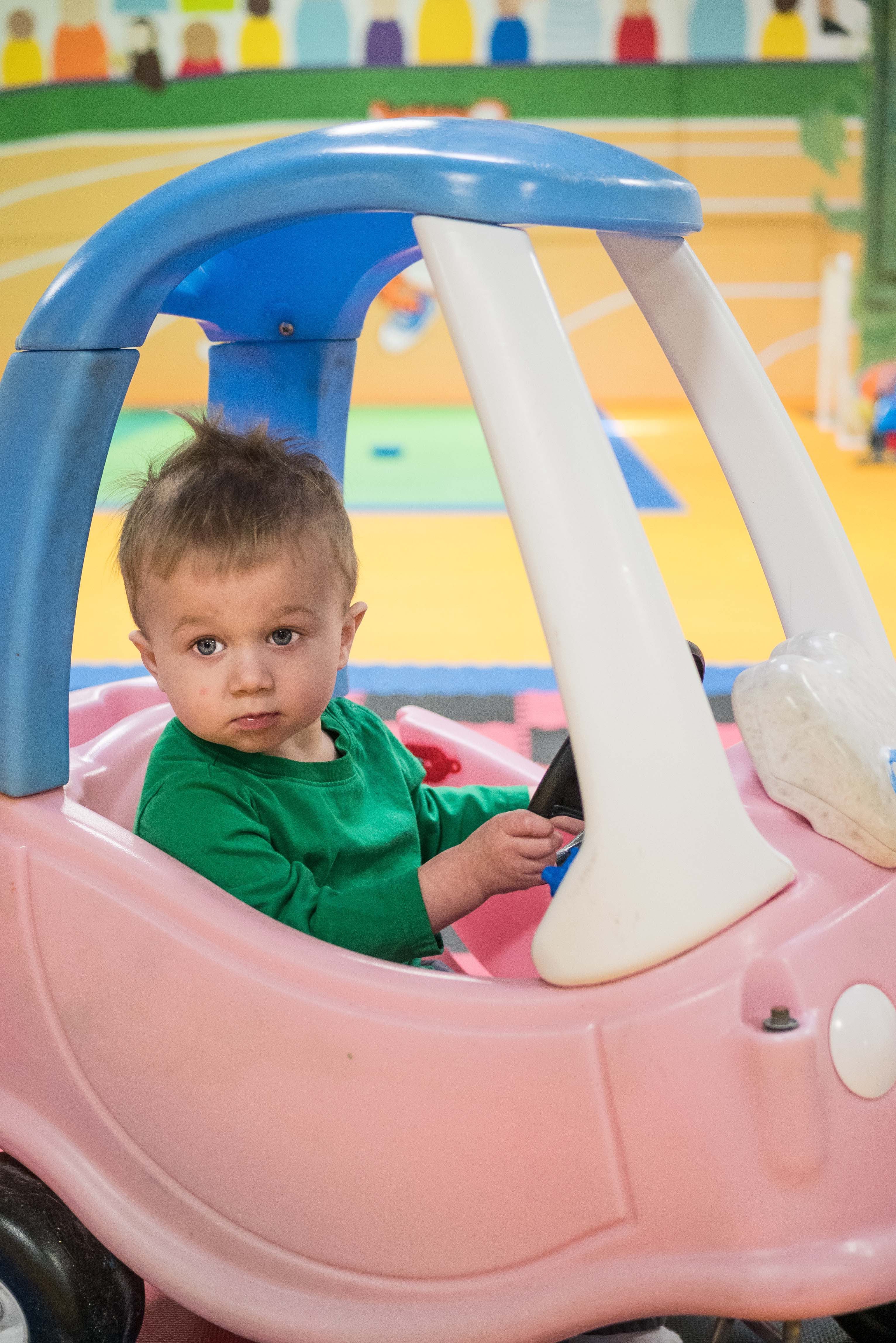 To see all of my past Tommy updates, head to the family section of the blog.