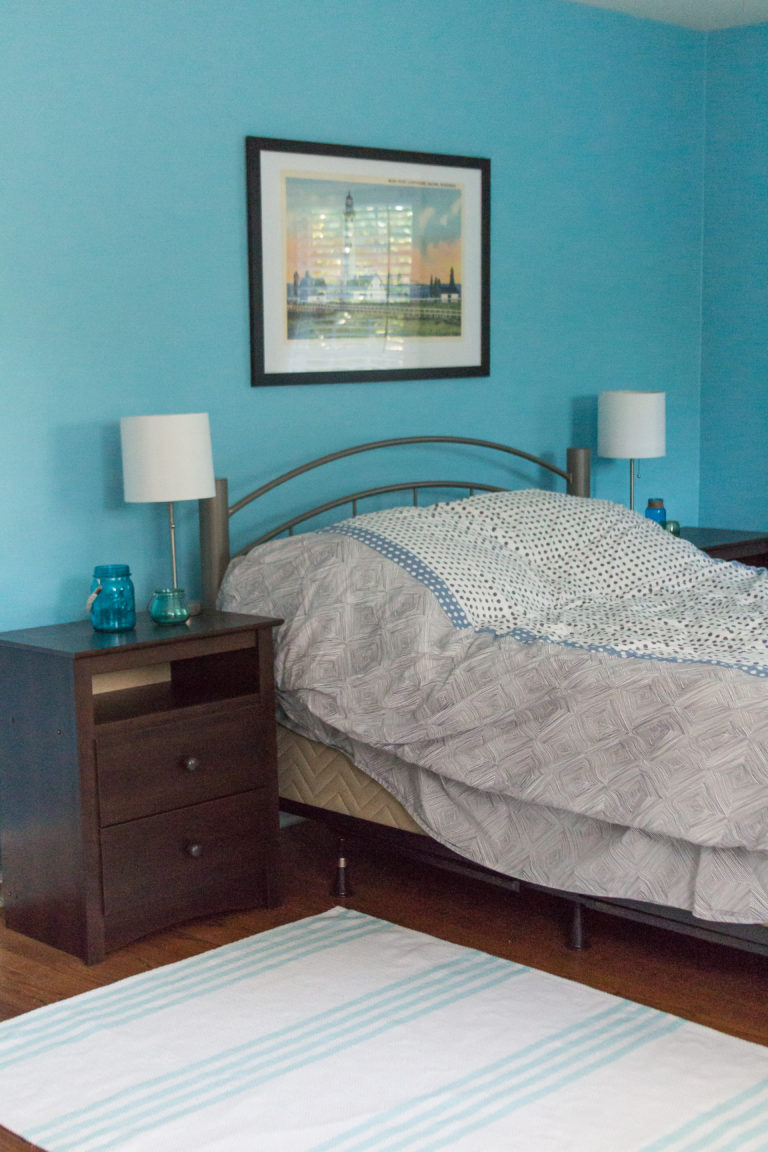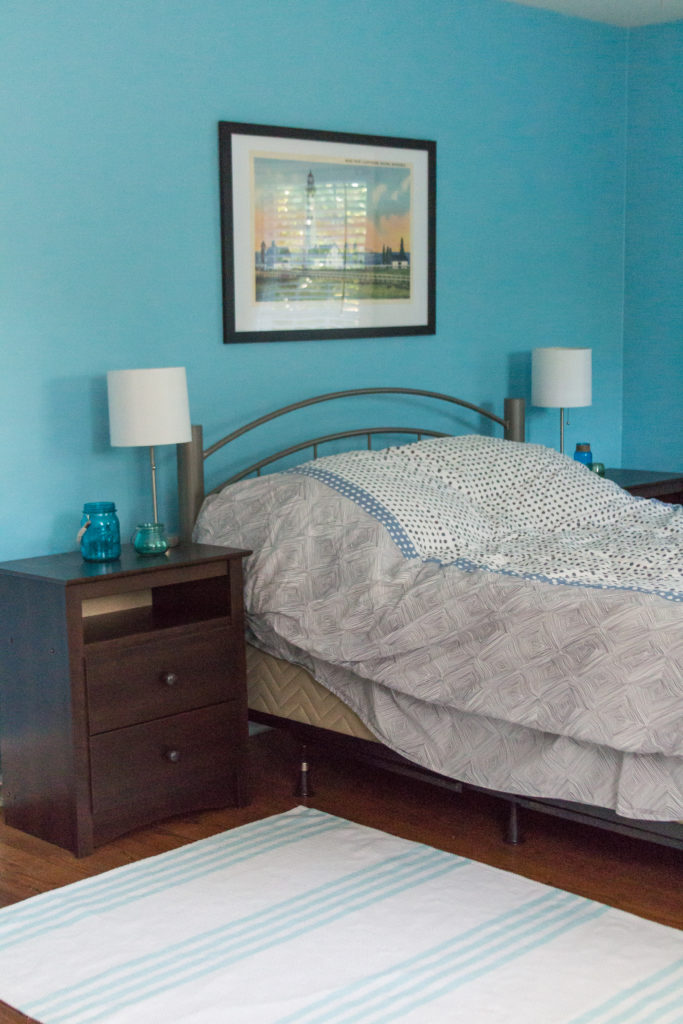 Today I'm so excited to share the first of many tours of my home. As I mentioned when I first started this blog, I've spent over seven months working on all sorts of home projects in our "forever" home without documenting it in much detail. Home decor doesn't come naturally to me, and it's taken me a long time to feel comfortable sharing more than occasional peeks publicly.
It may seem weird to start with the guest bedroom. However, it's the first room I've ever designed completely on my own. I'm more than a little proud of it.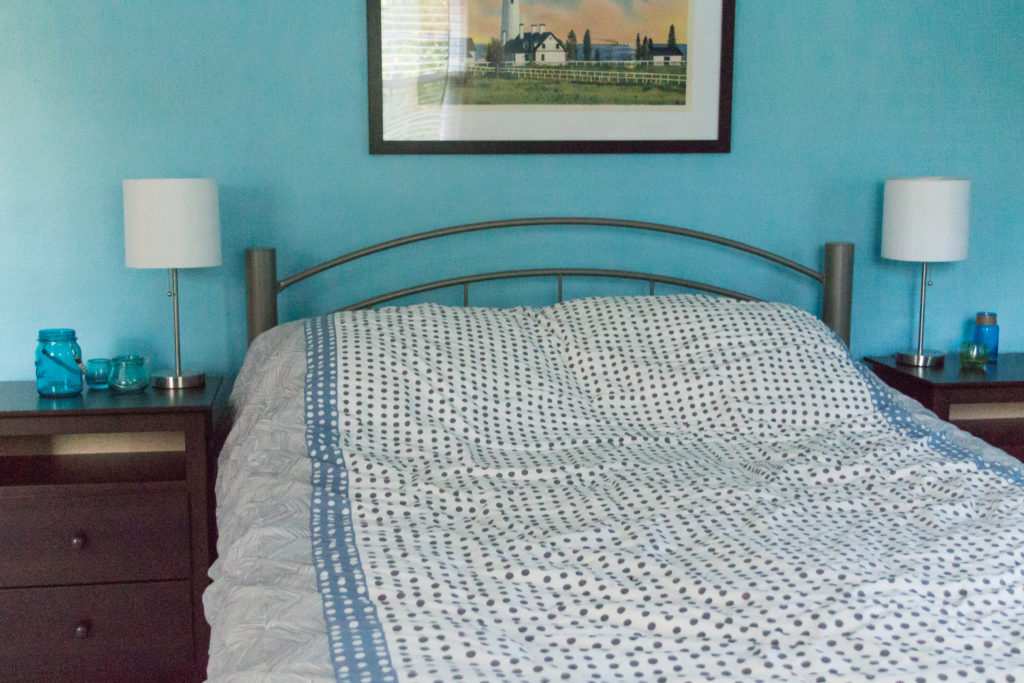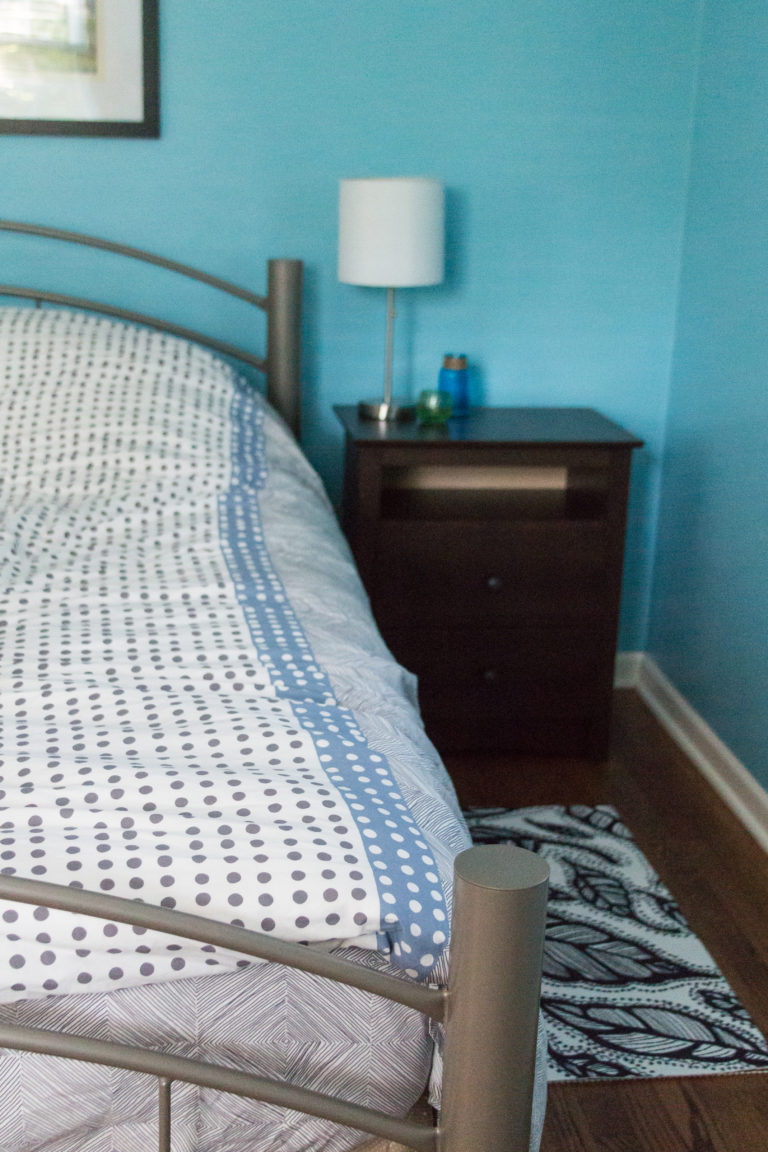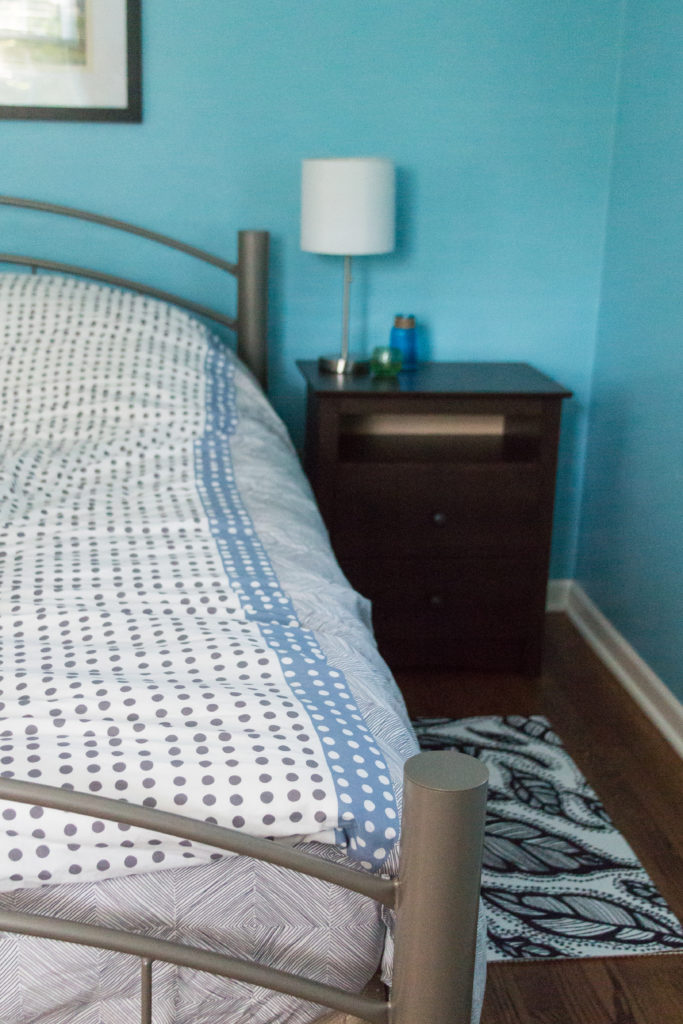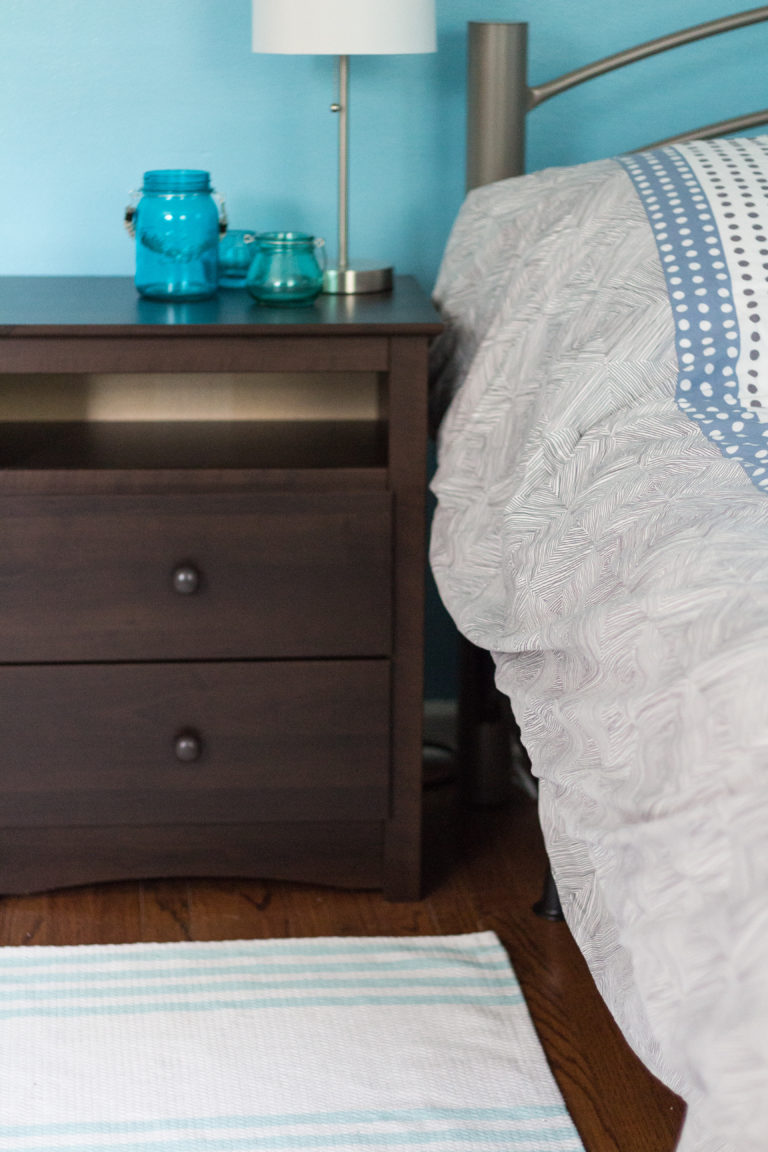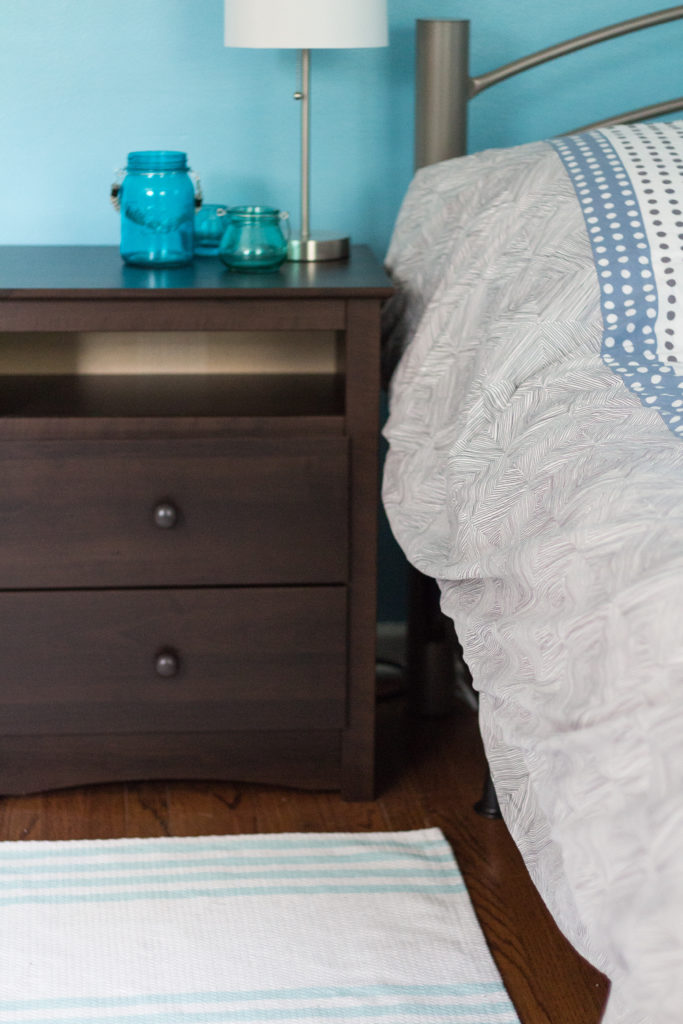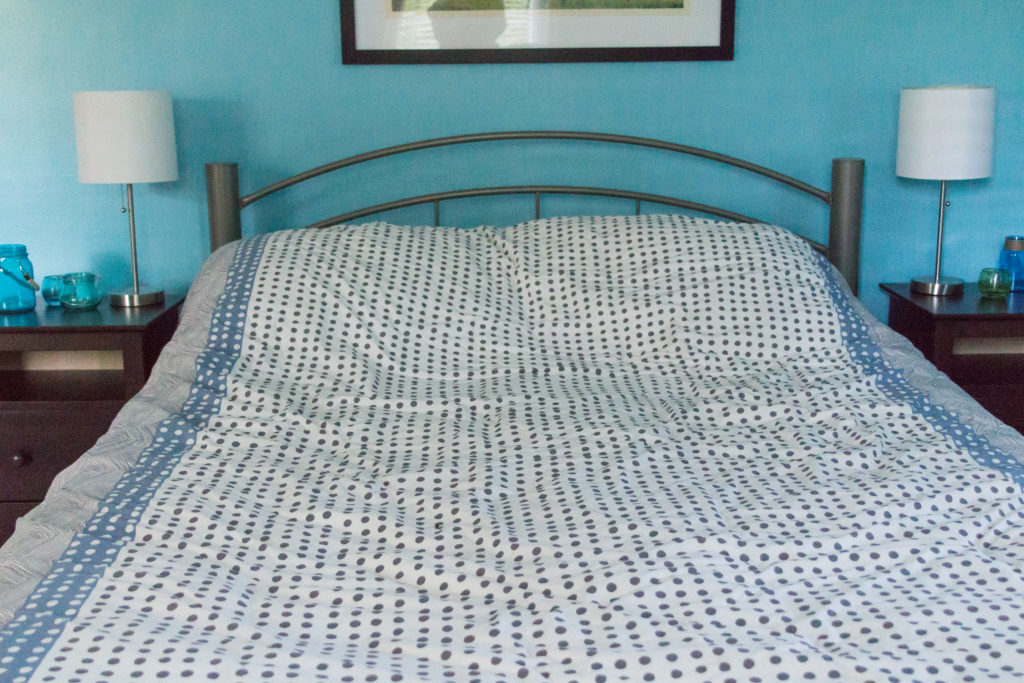 I don't have "before" pictures. The previous owners also used it as a guest bedroom. The wall color was a dark periwinkle, which was just fine, but the lighter shade of blue makes the whole room much brighter. The bigger issue was that the previous owners had decorated an entire wall with several dozen 3D butterflies (sort of like this but all white and made of plastic). Honestly if we weren't planning to stay in this home long term, I would have left the whole thing alone. But we don't love butterflies and I didn't want a butterfly themed guest room so we took them down and spackled the holes before I painted.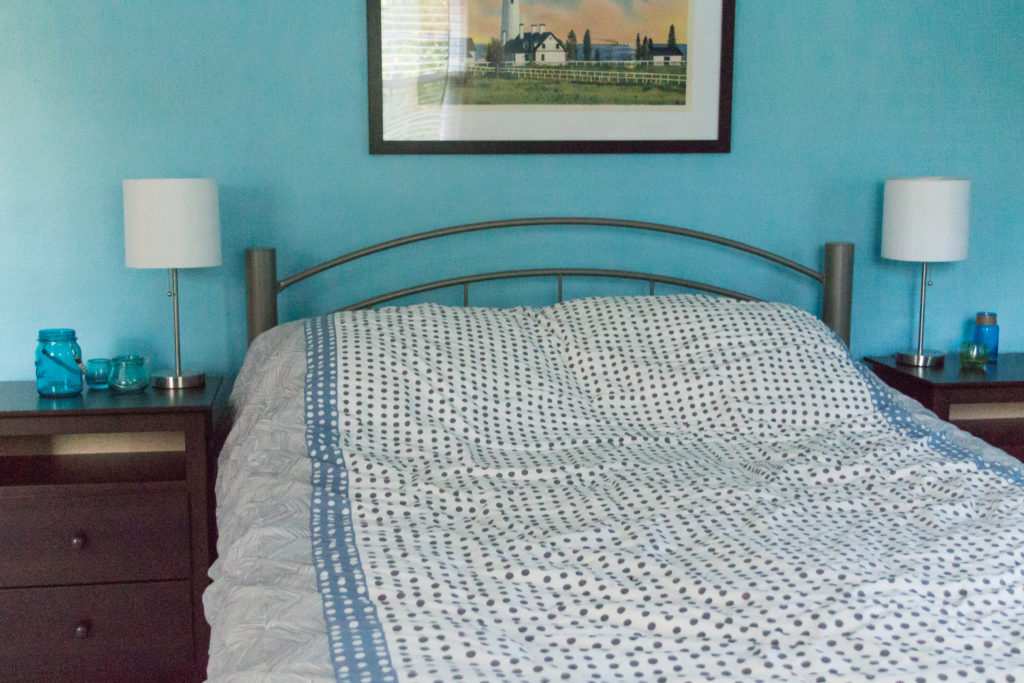 Did you get the Crate and Barrel fall preview catalog? They feature this bedding set! I love it so much. (The links are listed in the sources at the end of the post.)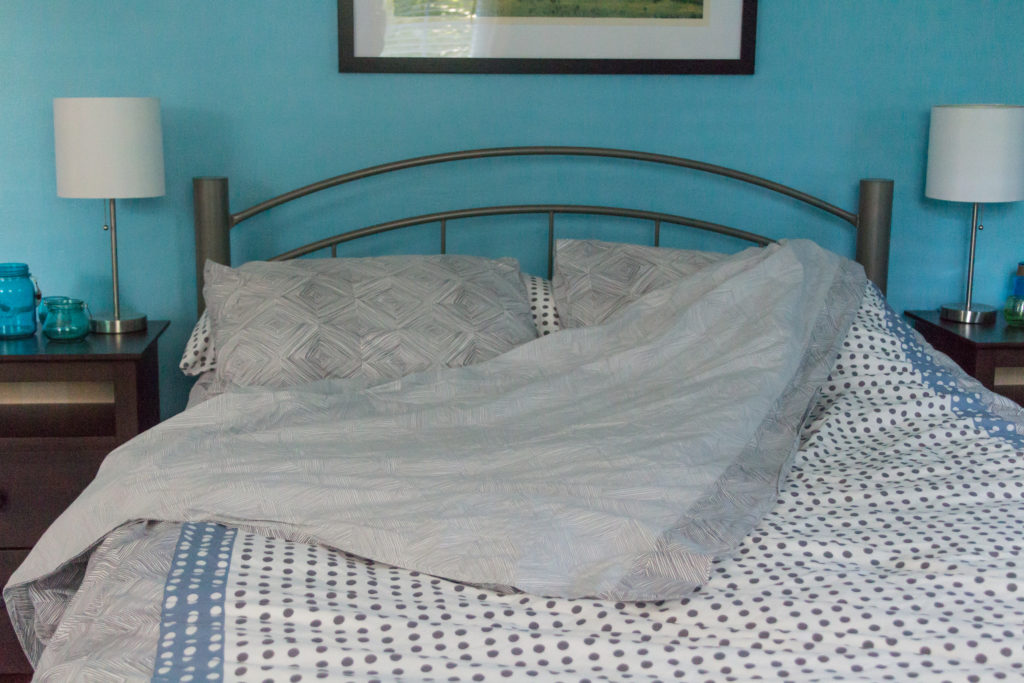 I call the theme of this room Subtle Nautical. I'm not a big fan of overly themed rooms or really any type of matching decor, especially for a full time residence (as opposed to a lake house, summer cabin in the woods, etc.). I loved incorporating a few nautical elements without making the whole room scream nautical. The lighthouse poster really inspired the theme. From there, I purchased the sailboats, glass pieces, and wall decor.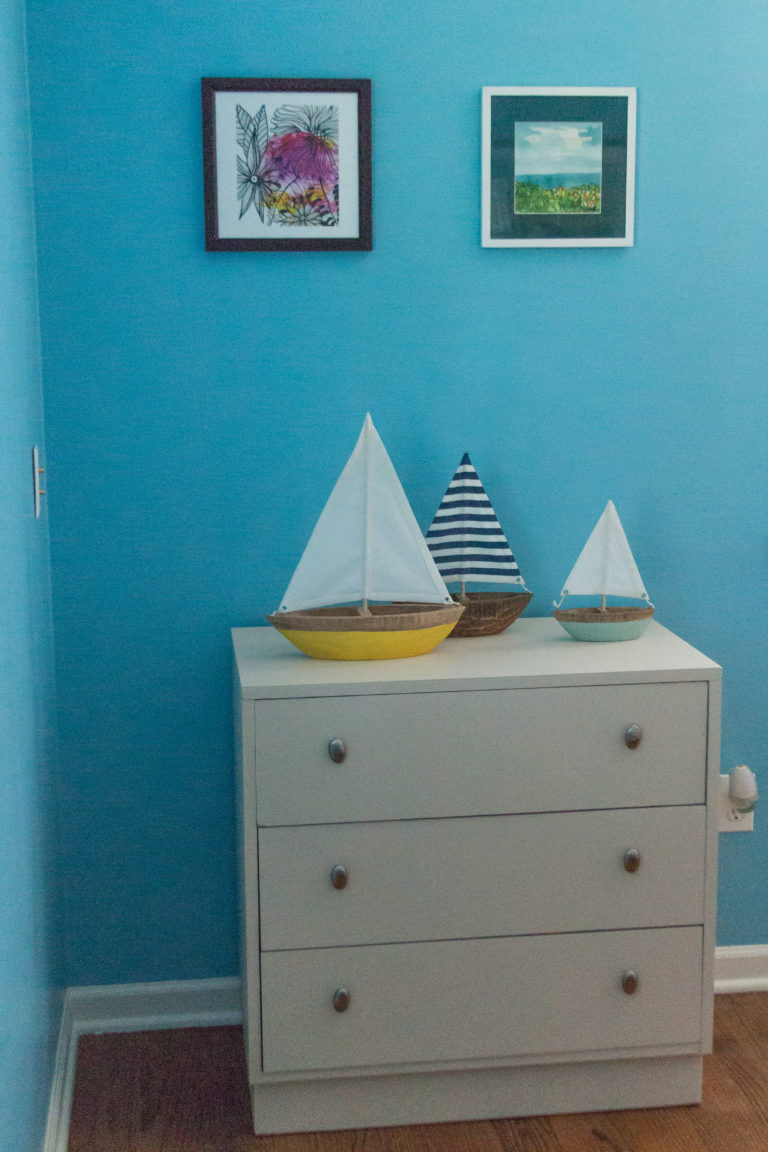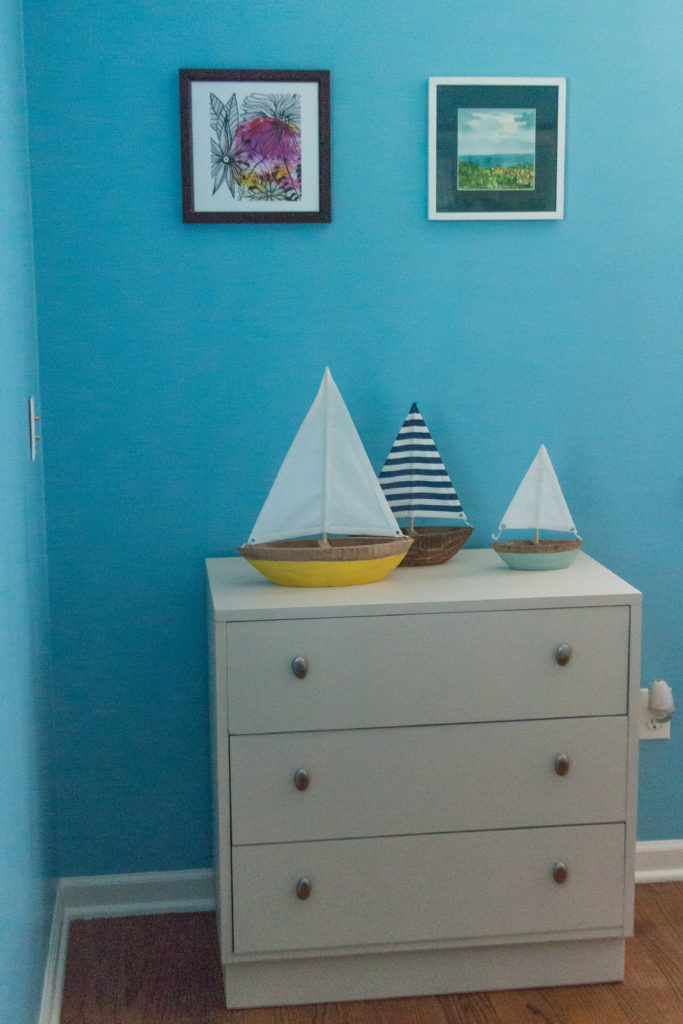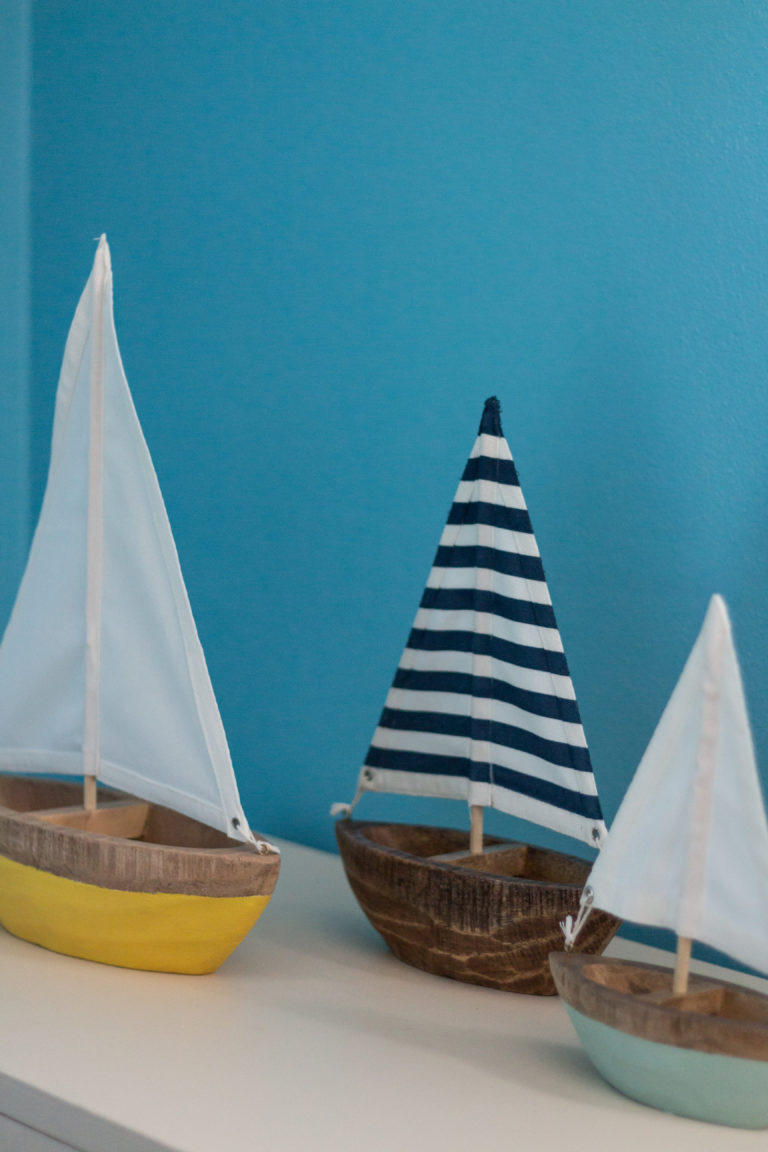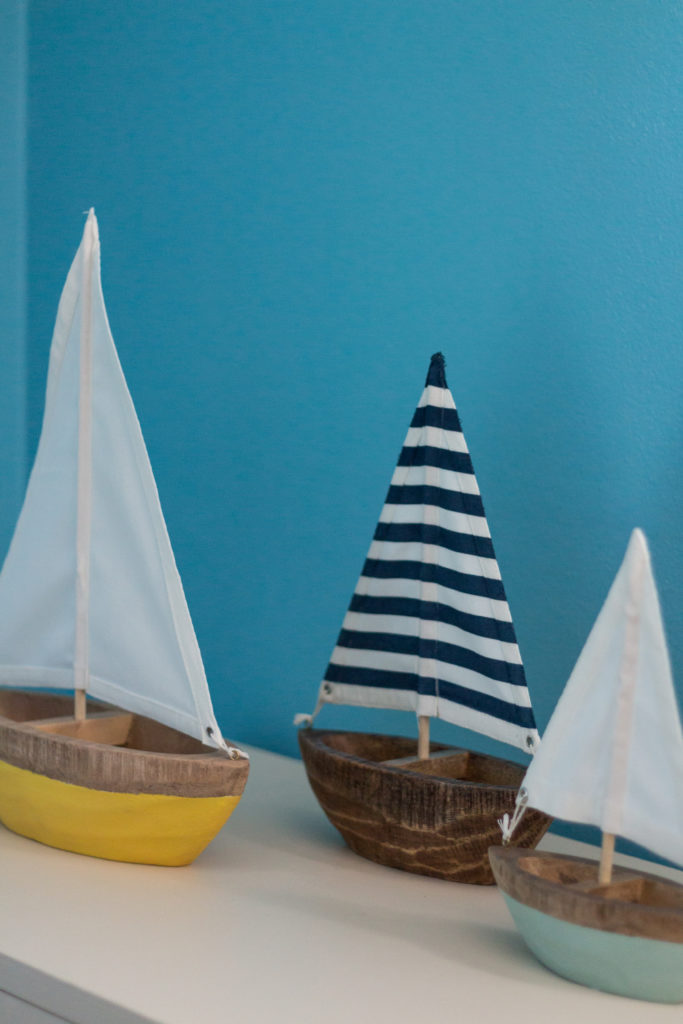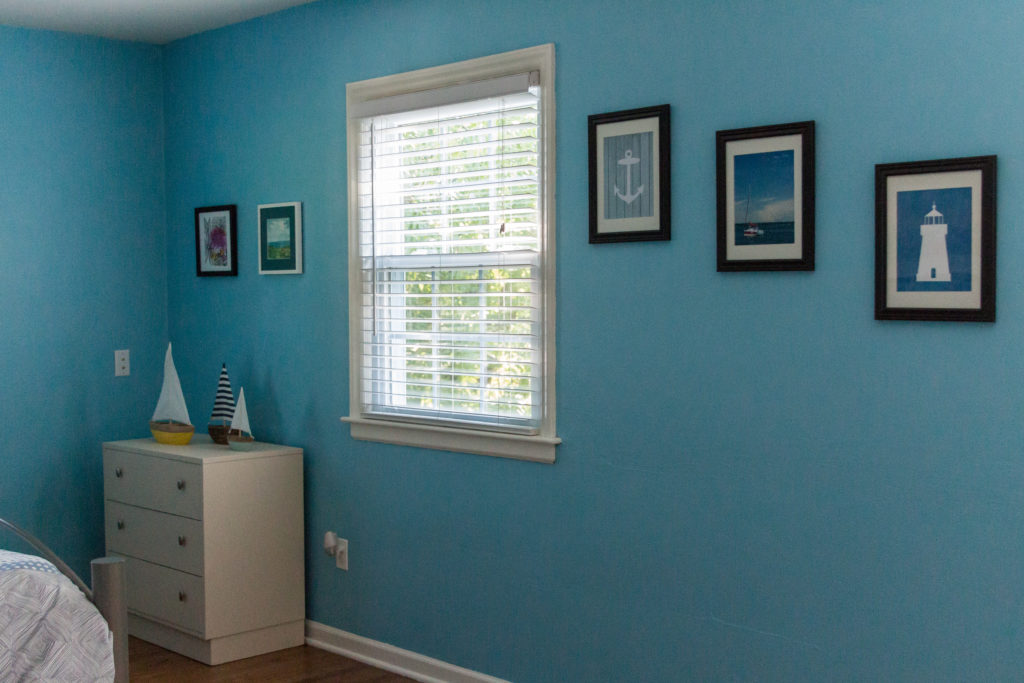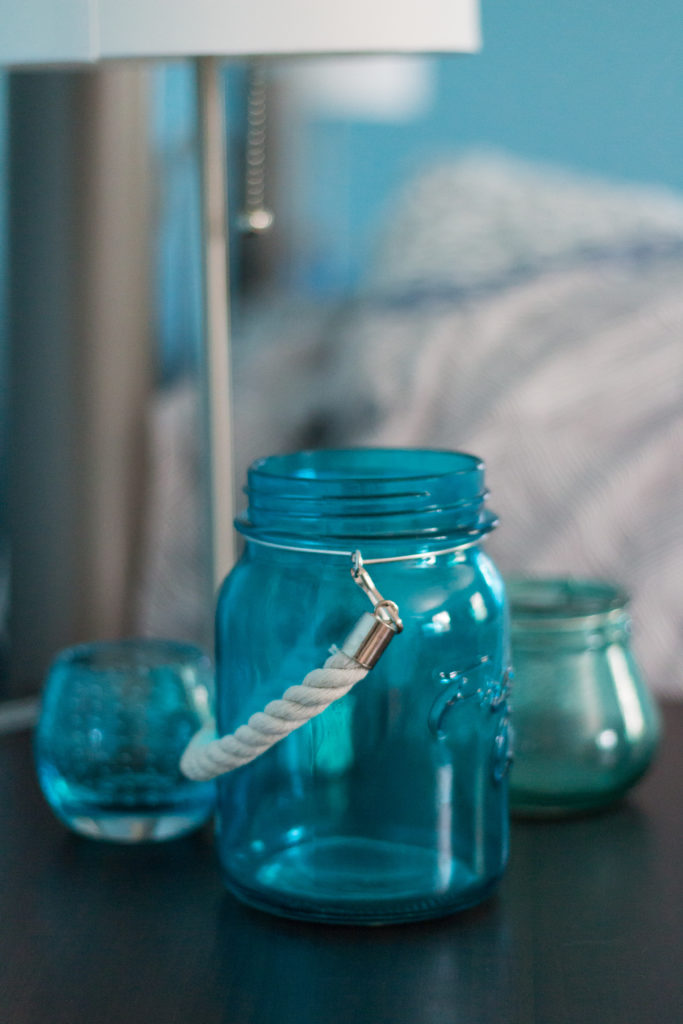 Of course no room is complete without a cat. Or three.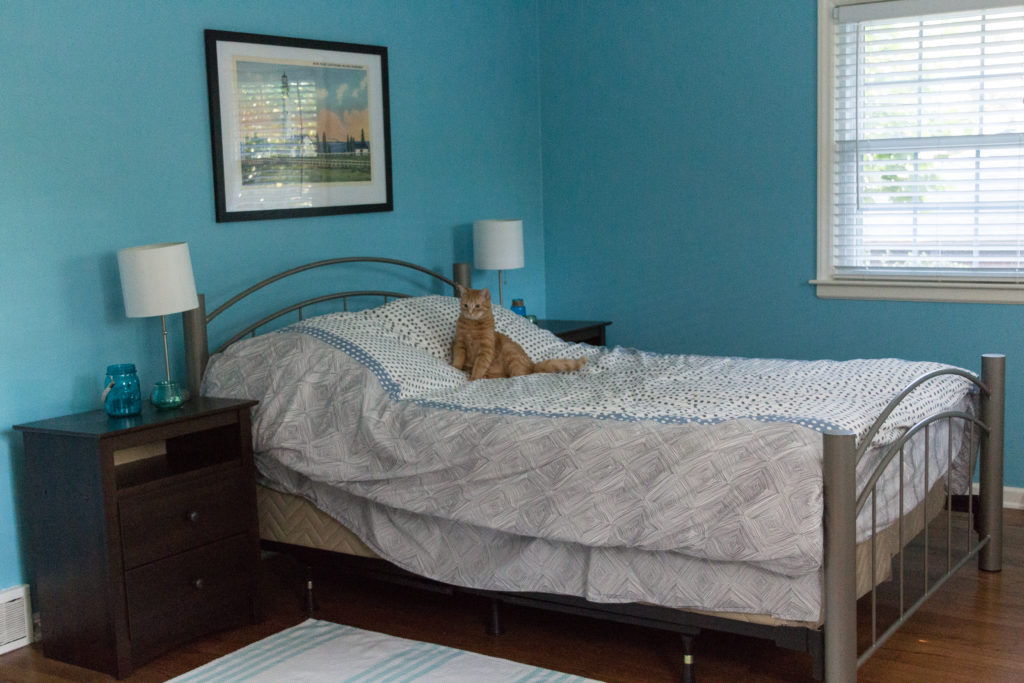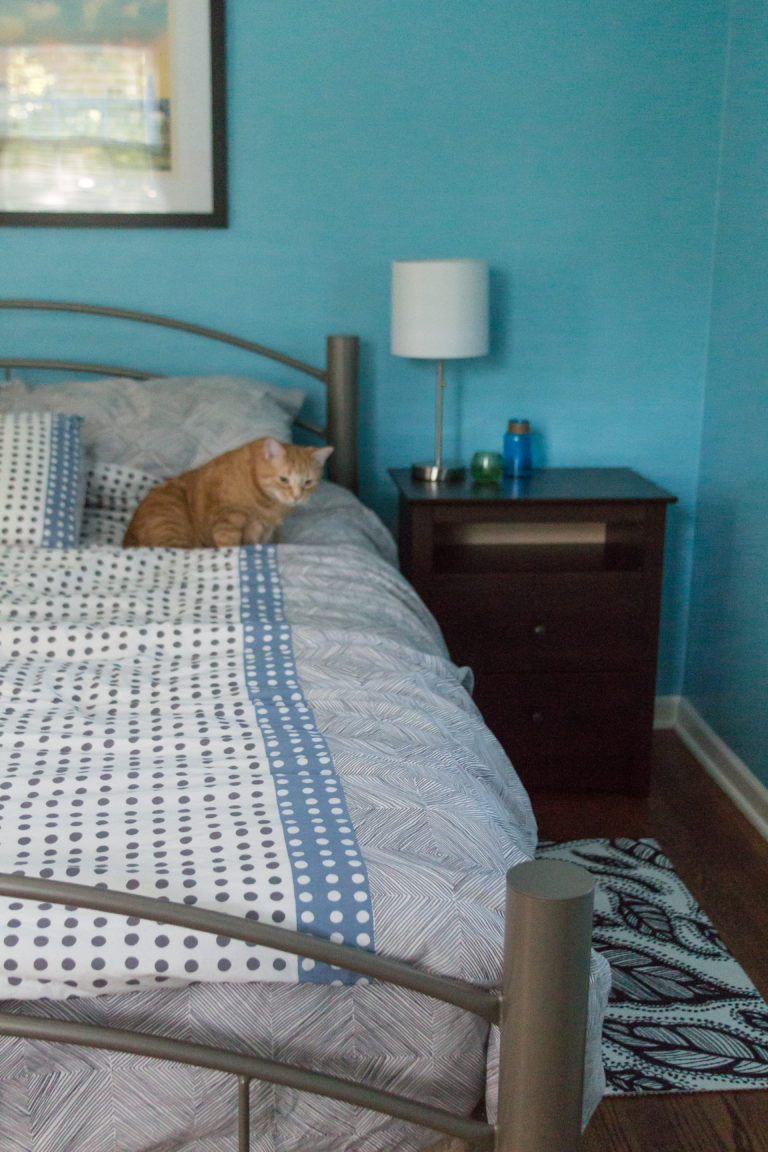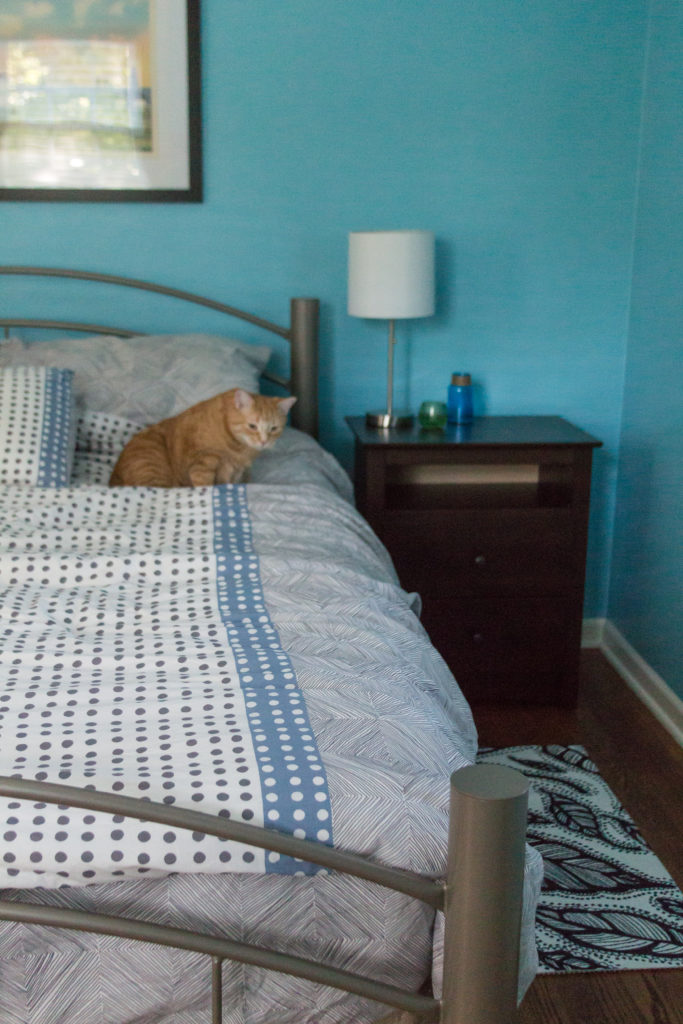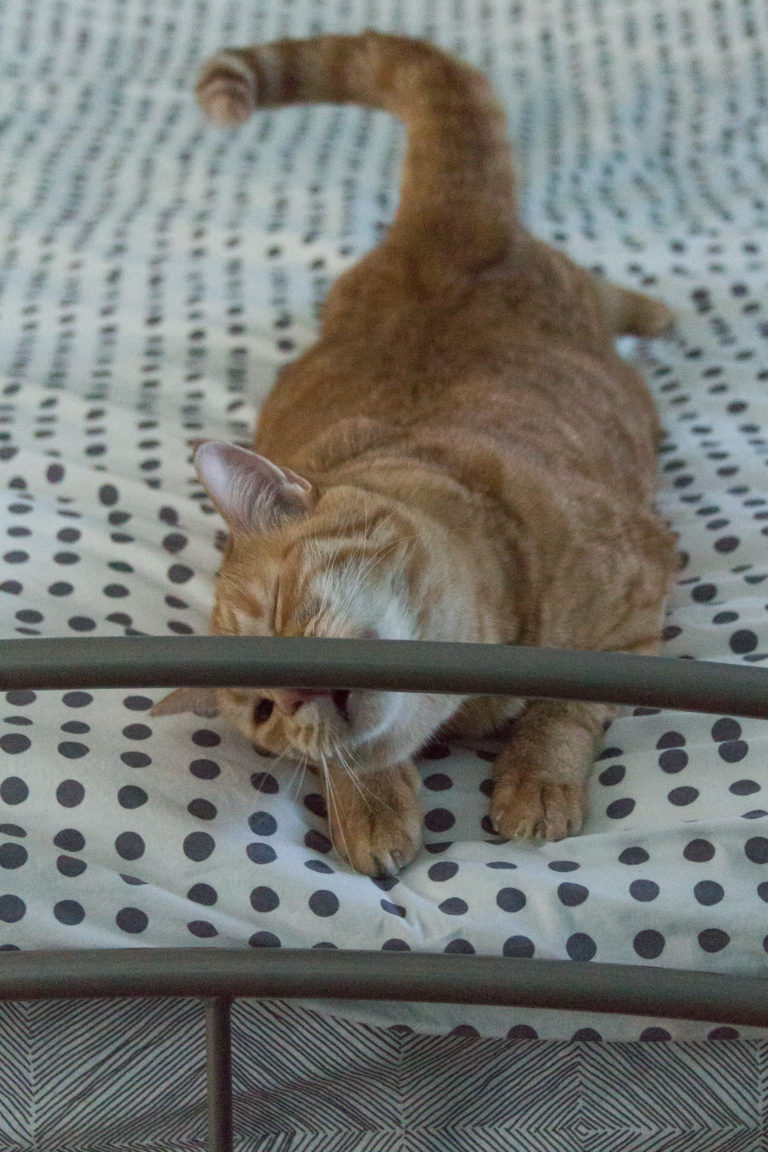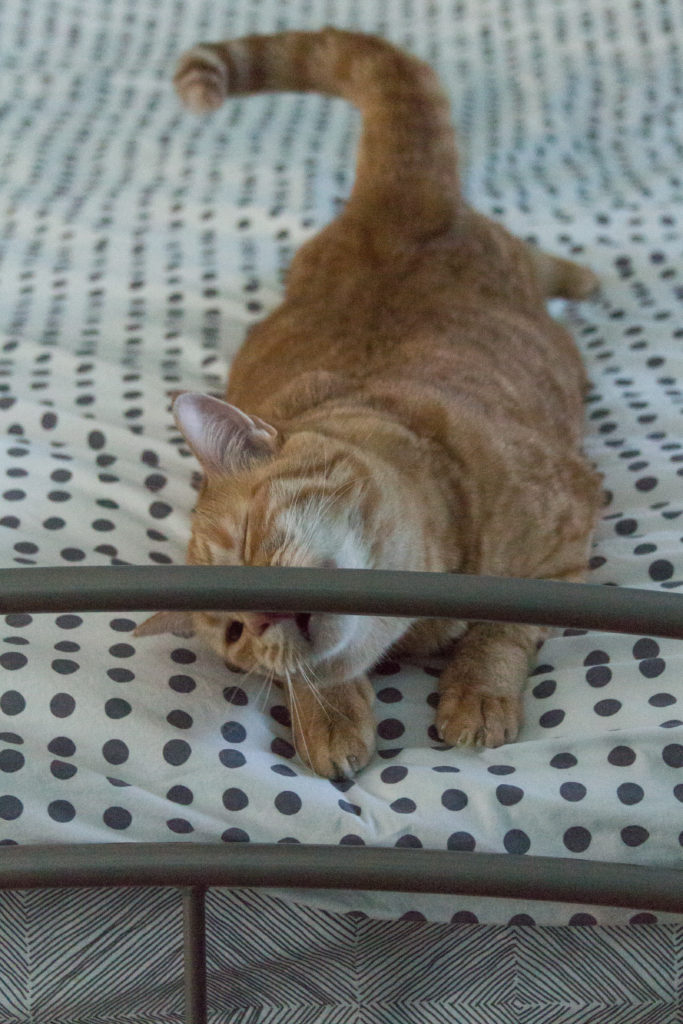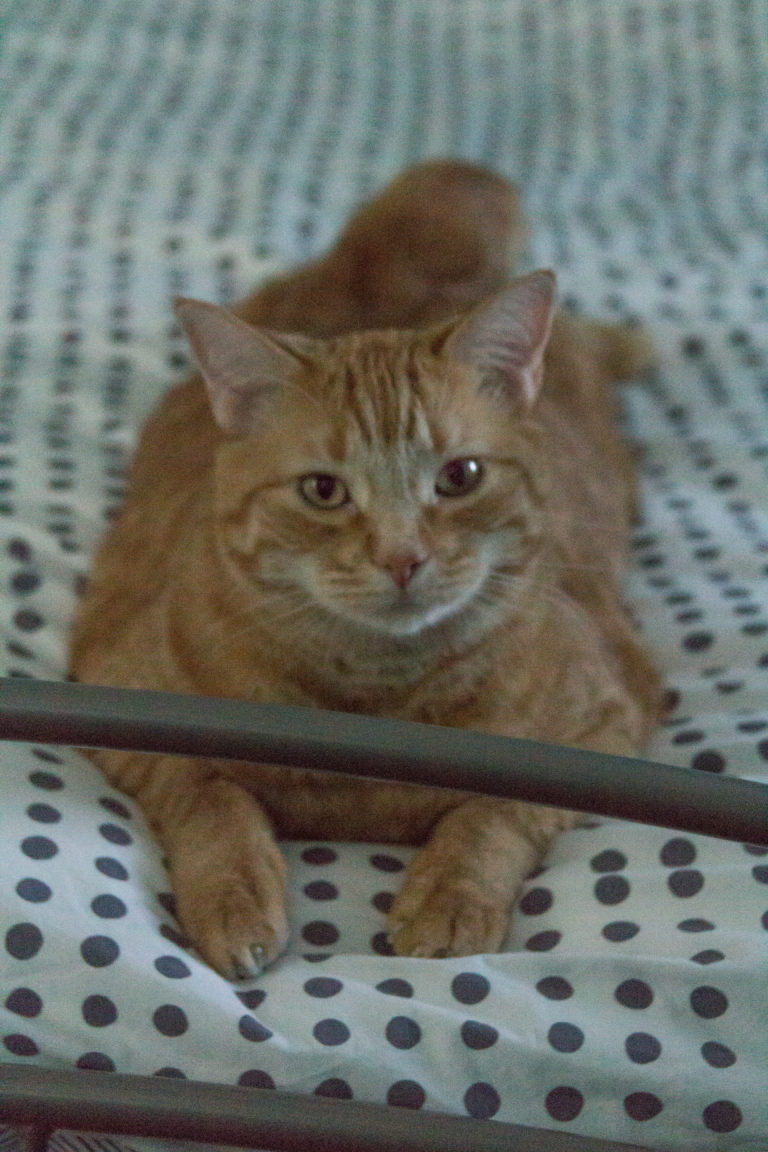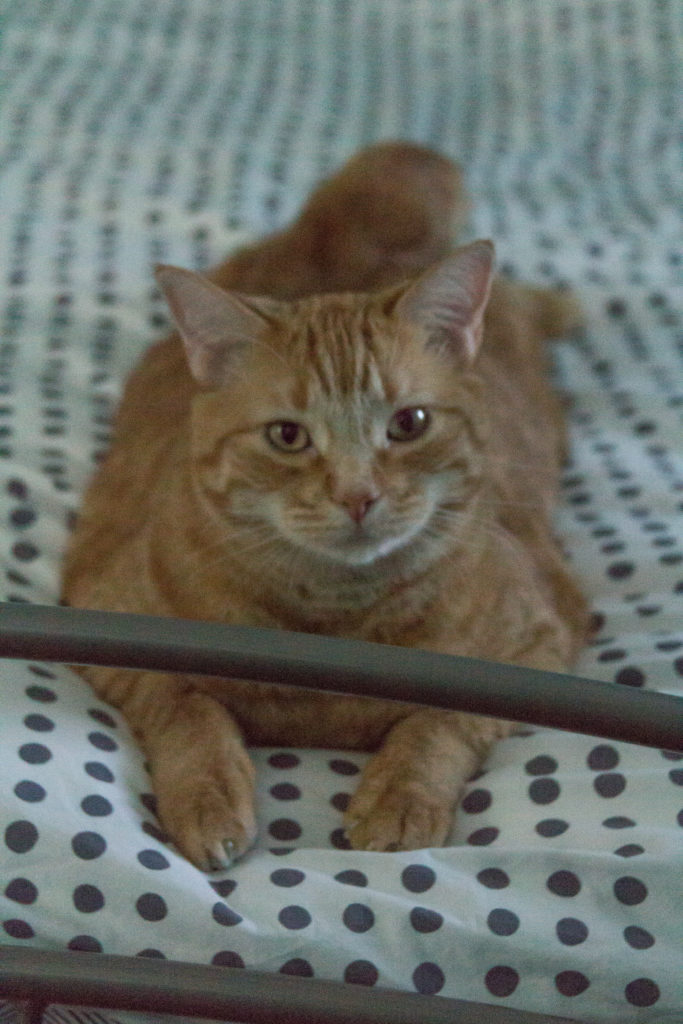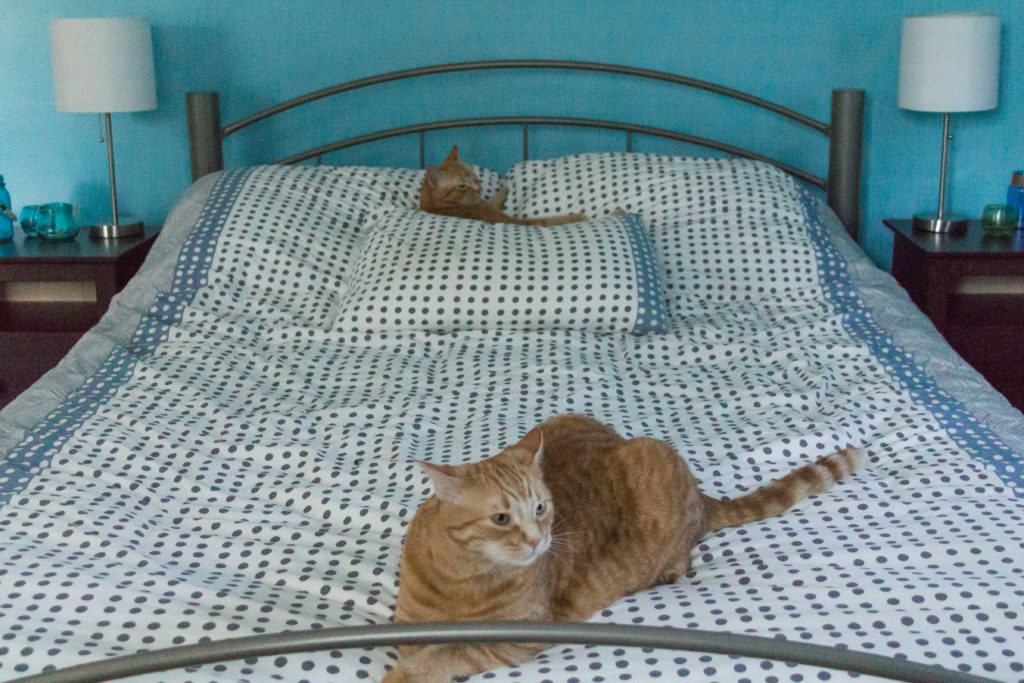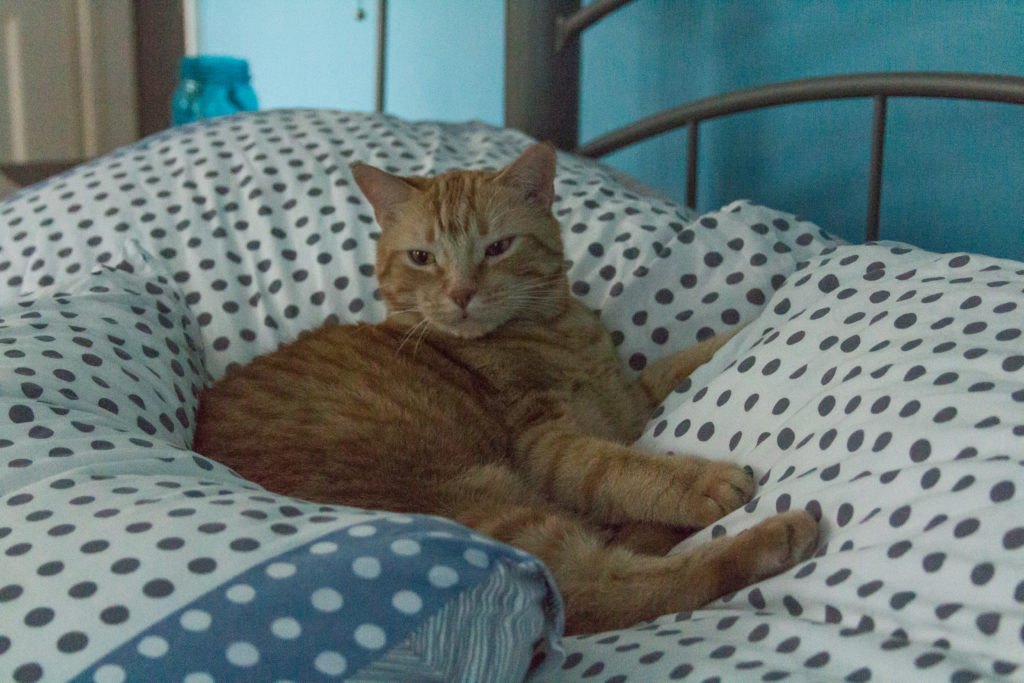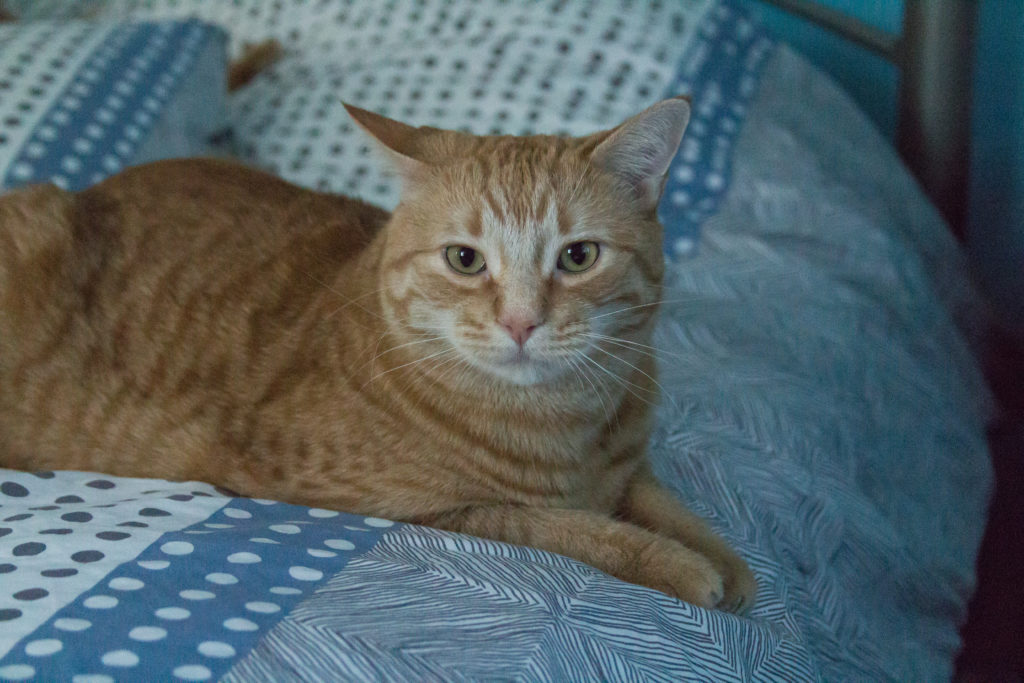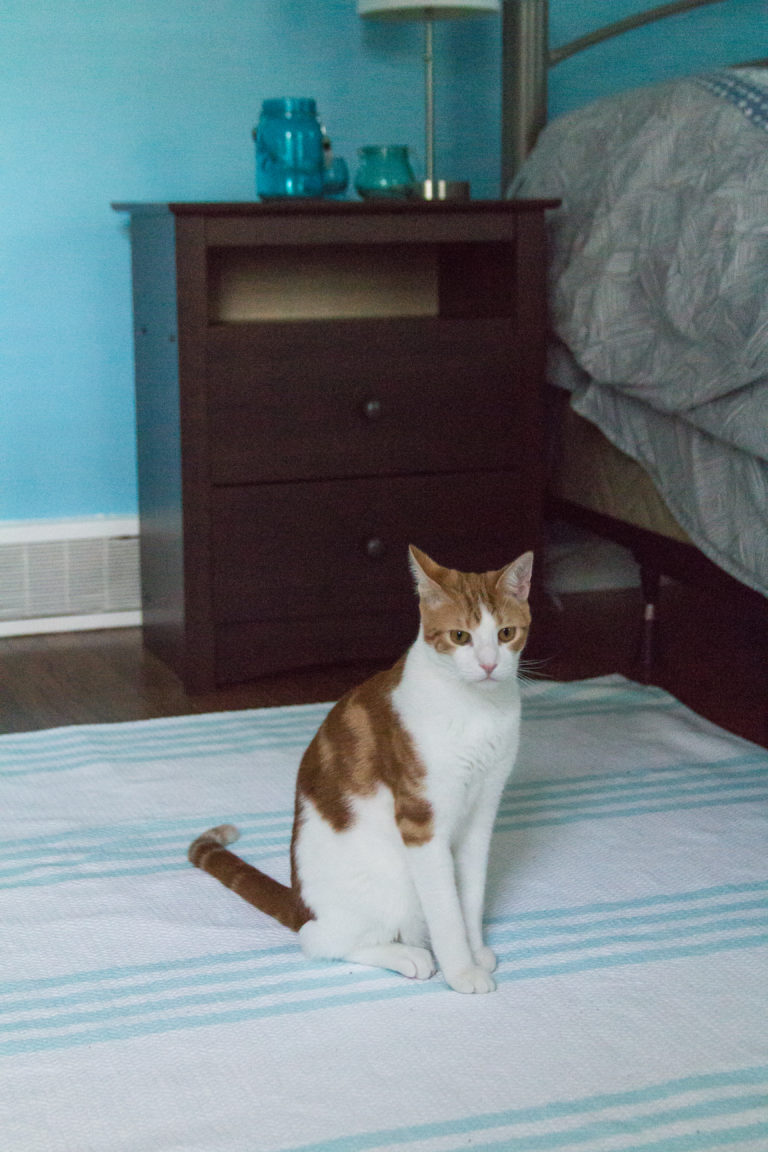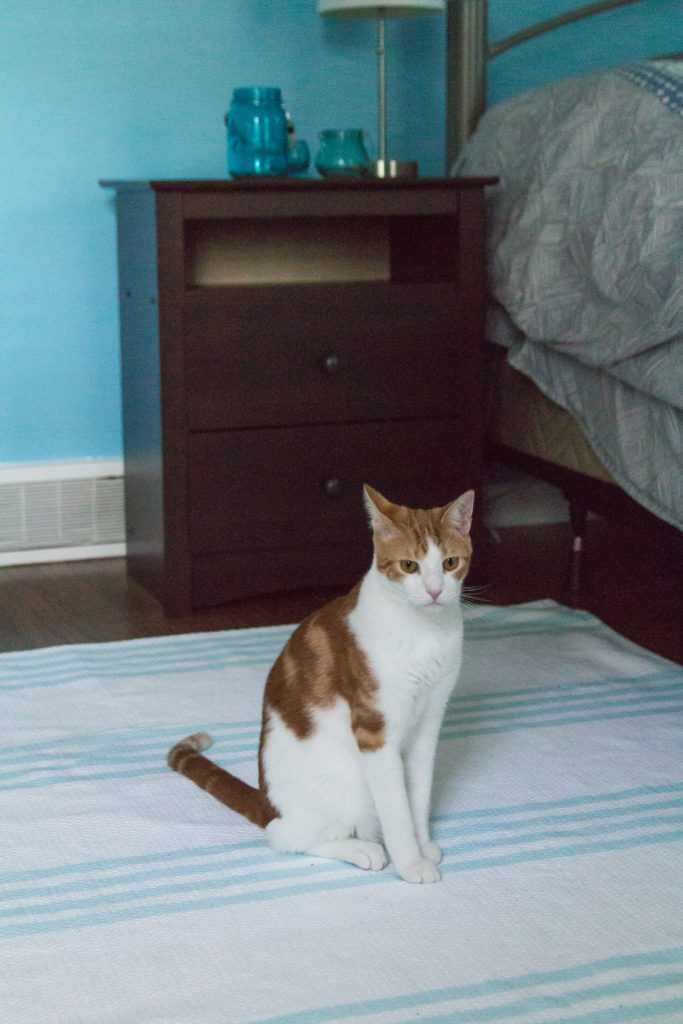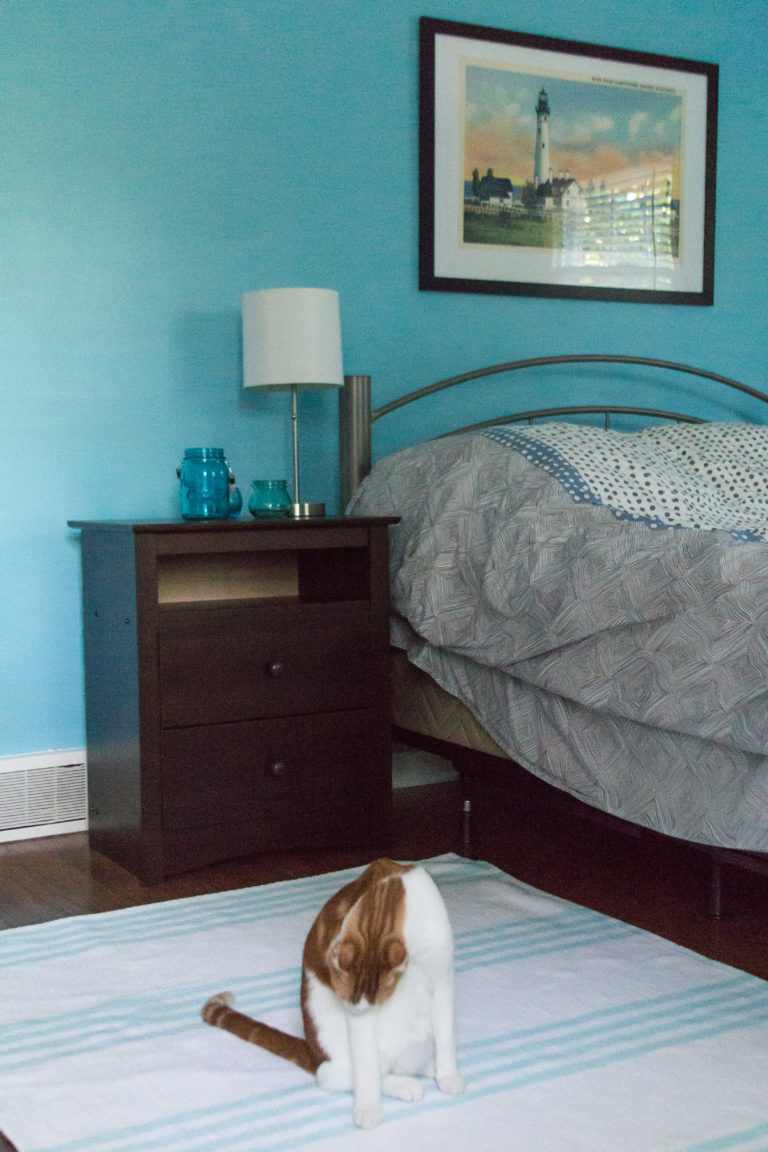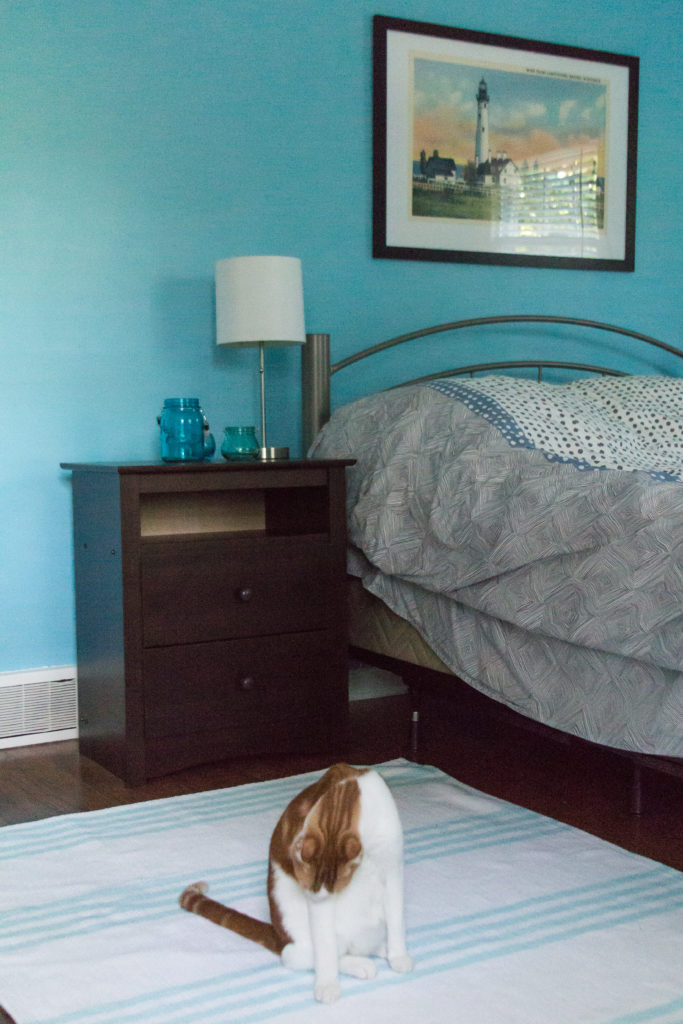 Sources:
Paint color: Noel from True Value
Bed frame and mattress: Steinhafels, purchased in 2011, product links not available
Bedding: Crate and Barrel – duvet cover and pillow shams, sheets and pillow cases, Amazon – comforter insert. I also purchased new pillows, pillow covers, and a mattress cover from Target.
Dresser: Already owned, re-painted with paint on hand, new hardware from Target (in store only)
Nightstands: Target
Lamps: Target (white)
Lighthouse poster: All Posters (frame – Michaels linked to white, black should be available in store)
Sailboats: Target (in store only, info for the large yellow boat here)
8×10 lighthouse print: Etsy (color – Atlantic, vintage wash) (frame – Michaels)
8×10 anchor print: Etsy (frame – Michaels)
Sailboat photo print: original photo (available on Etsy) (frame – Michaels)
Tea light holders: Crate and Barrel – aqua, green
Additional glassware: Michaels, in store only
Striped rug: Simplicity of Love @ Society6 (non-slip rug pad – Amazon)
Leaves rug: Alisa Burke @ Society6 (non-slip rug pad – Amazon)
Watercolor lake scene: original painting from a relative
Floral print: Alisa Burke @ Society6 (framed by Society6)
Save
Save
Save
Save
Save