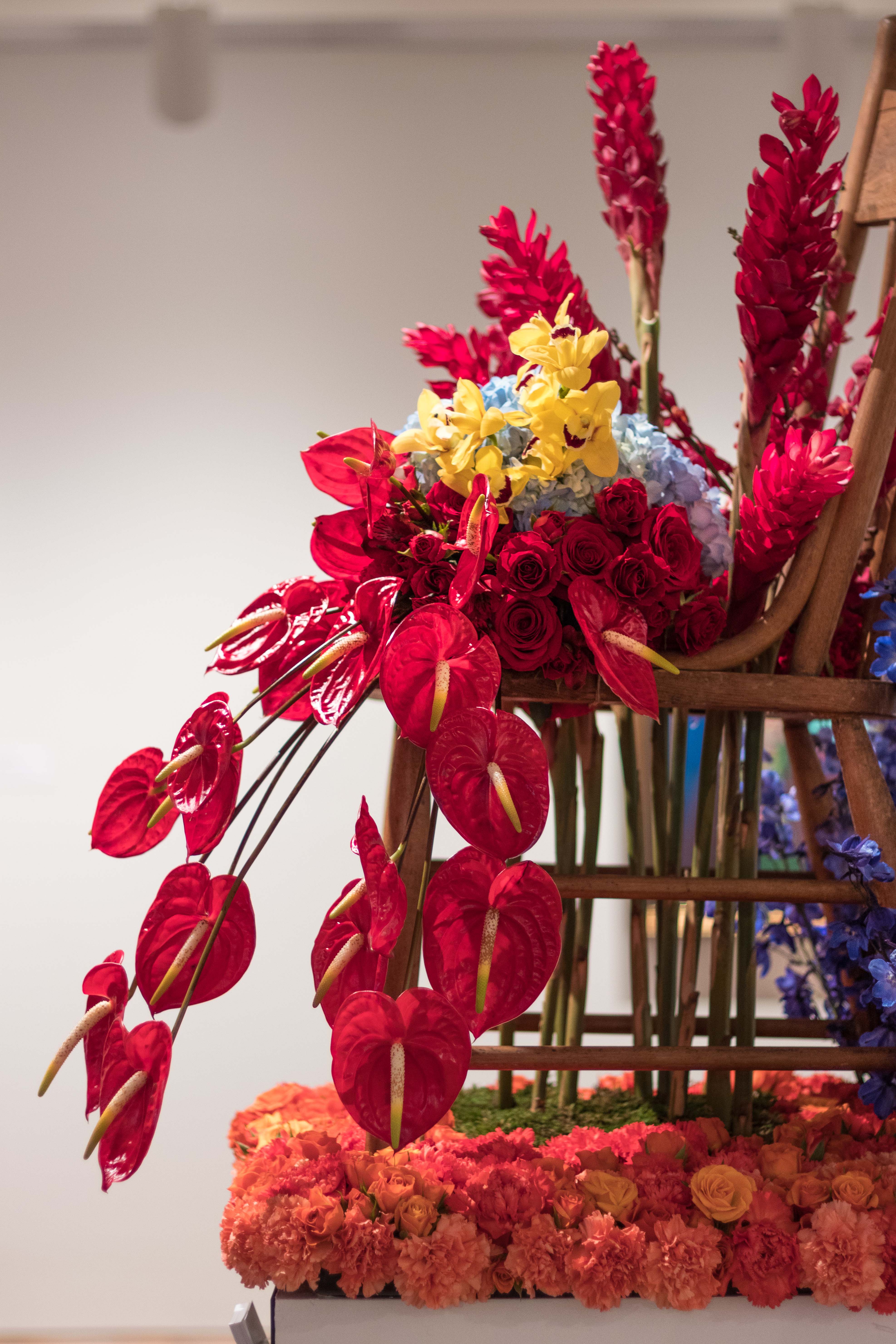 Art in Bloom is an annual event at the Milwaukee Art Museum. The four-day festival includes stunning art-inspired floral installations throughout the museum, local vendor and artisan booths, a silent auction, a fashion show, kid-friendly activities, food, and more. Even though Jake and I have been art museum members ever since we moved to southeast WI, somehow I hadn't made it to Art in Bloom before.
Art in Bloom is crazy, with over 10,000 people in attendance during the four days it runs. But it's really a neat event. The floral installations are so unique, colorful, and creative. The event features so many different elements that it's well worth coming into town for the day just to attend. You'll easily be able to fill an entire afternoon at the museum.
(A side note: I attended Art in Bloom the same week I attended Orchids in Vogue. I'm sharing these two events on separate weeks, so I don't overwhelm anyone with floral photos.)
I really love the range of interpretation for the floral installations. Some installations are very literal while others are much more freeform. There are about three dozen installations in all. Not surprisingly, it is so hard to pick a favorite. I narrowed down roughly a dozen to share here. But there isn't one installation that isn't worth seeing.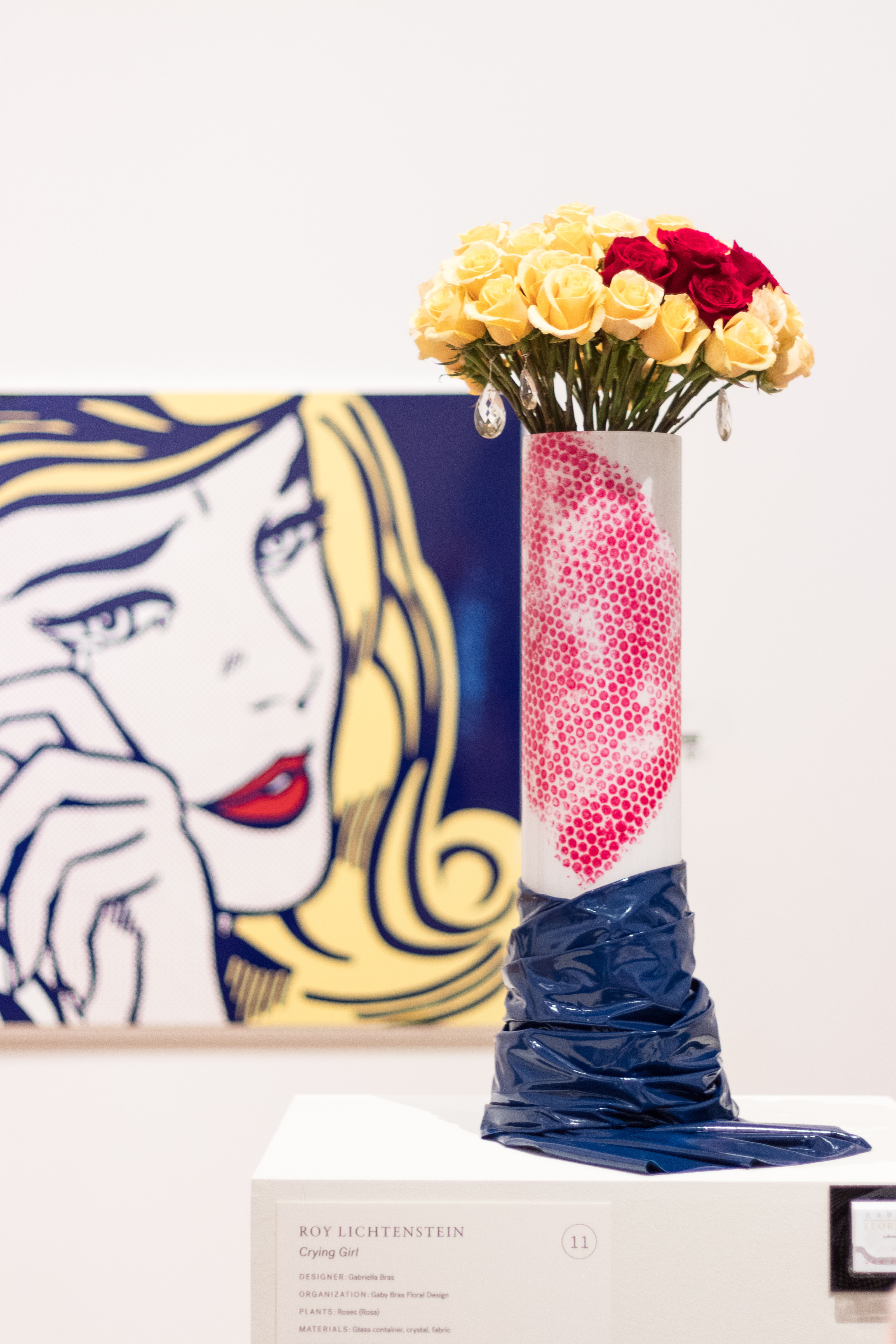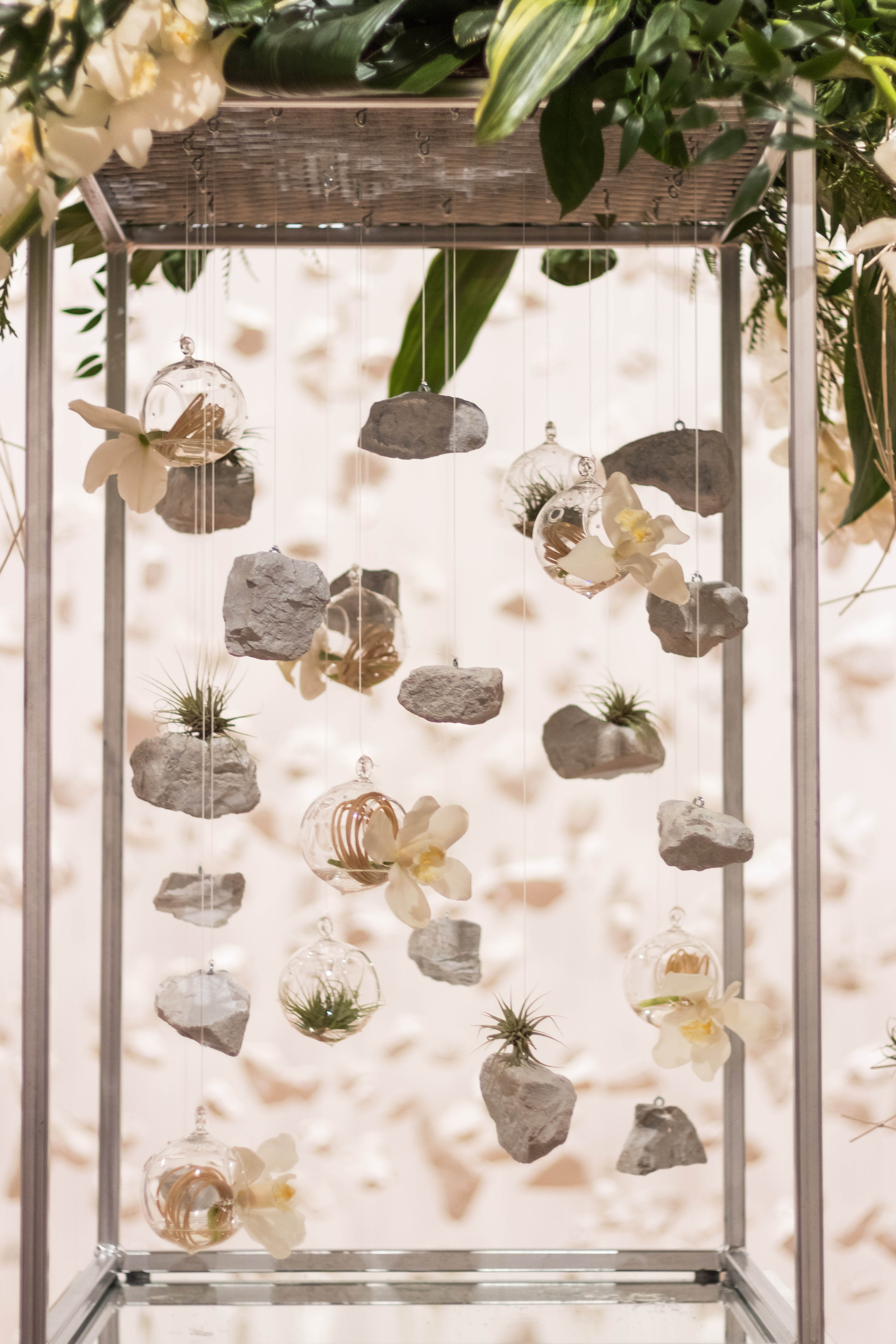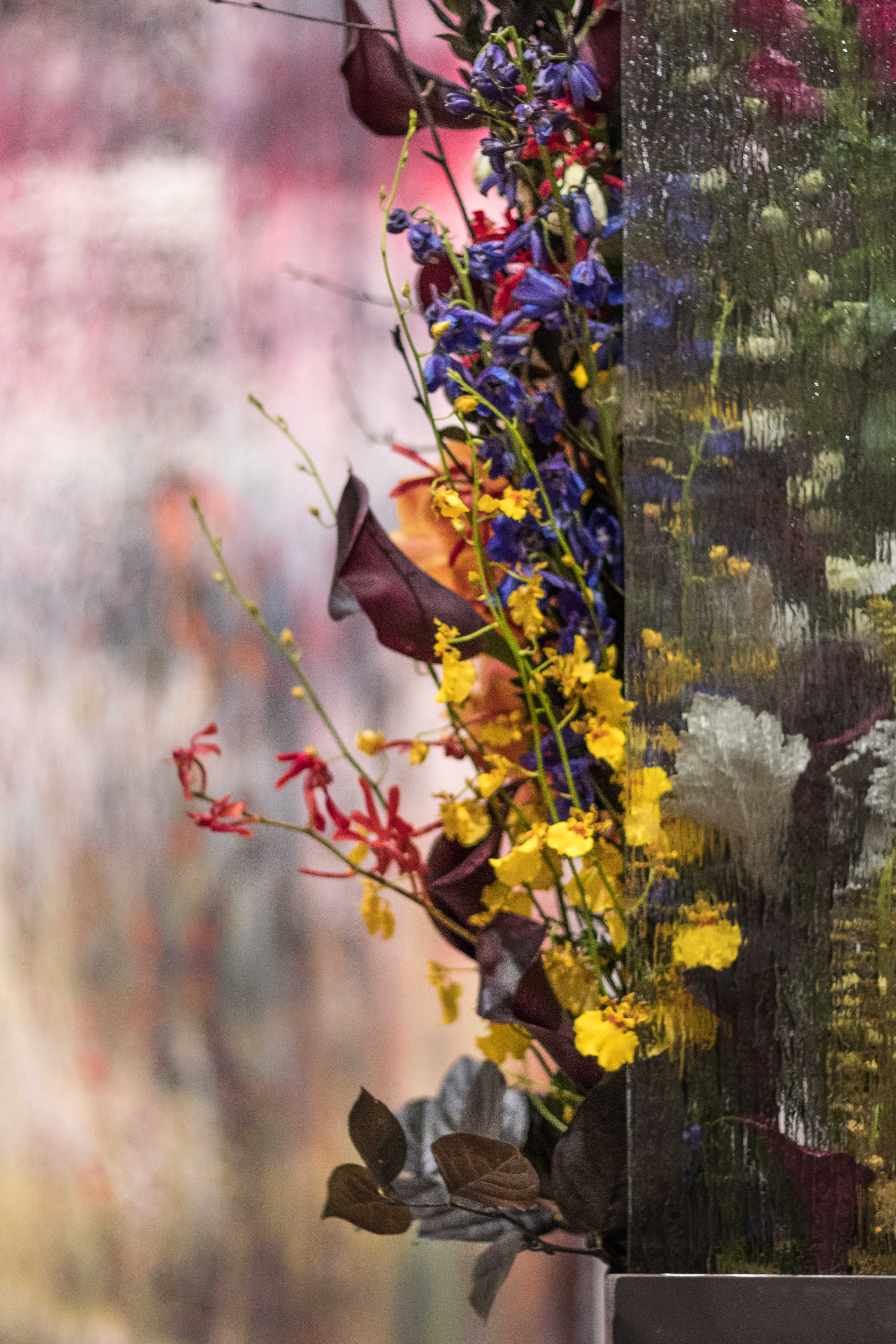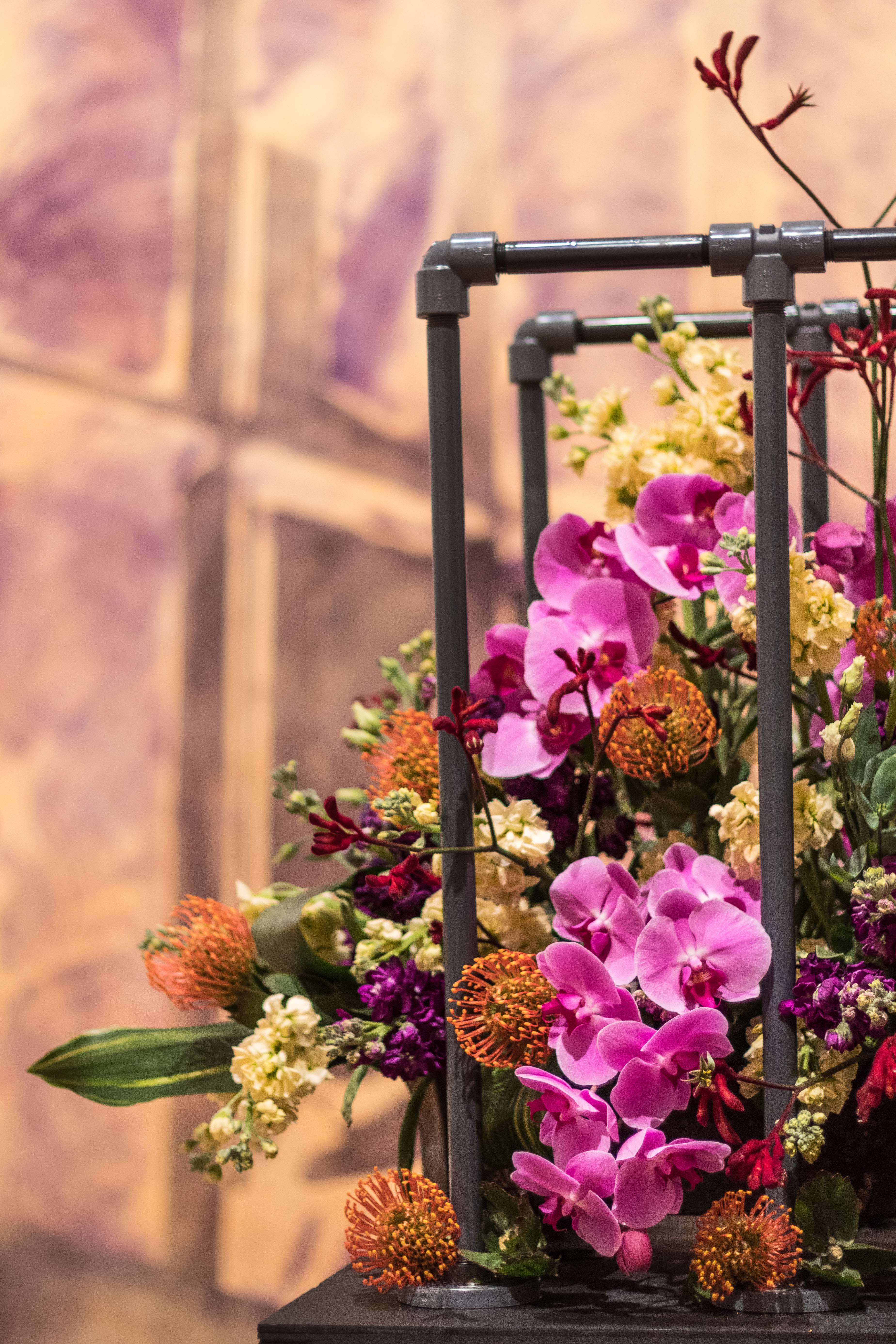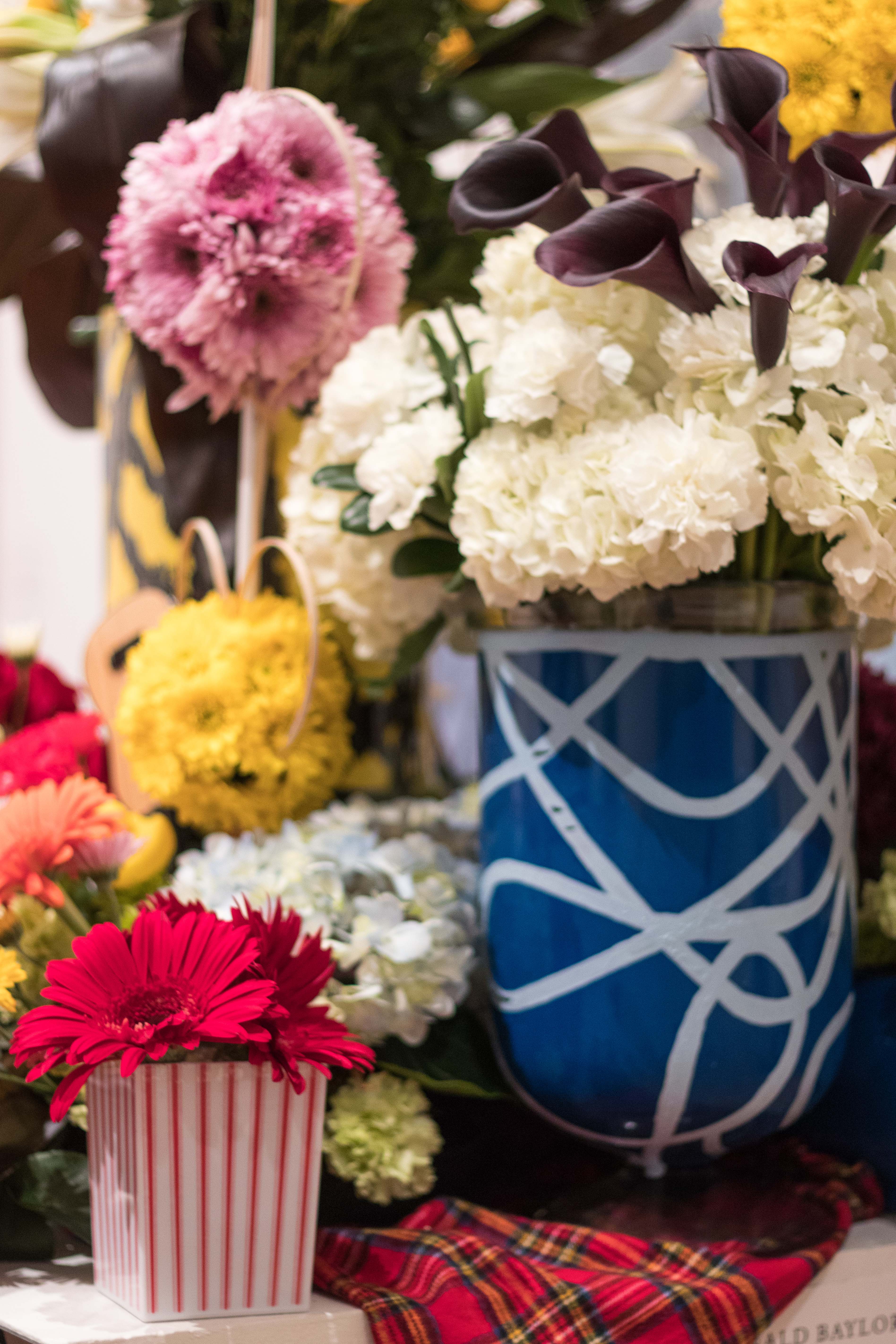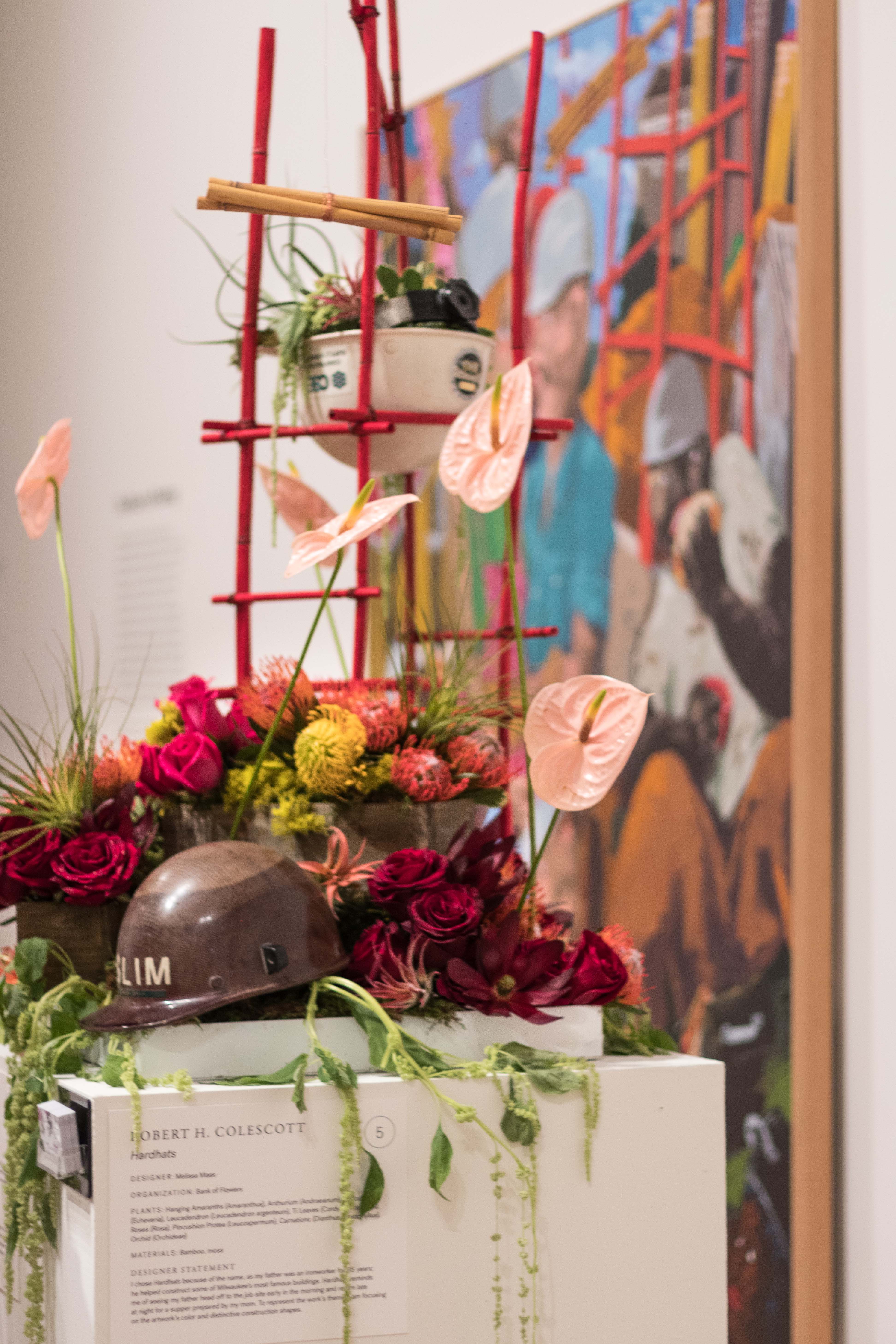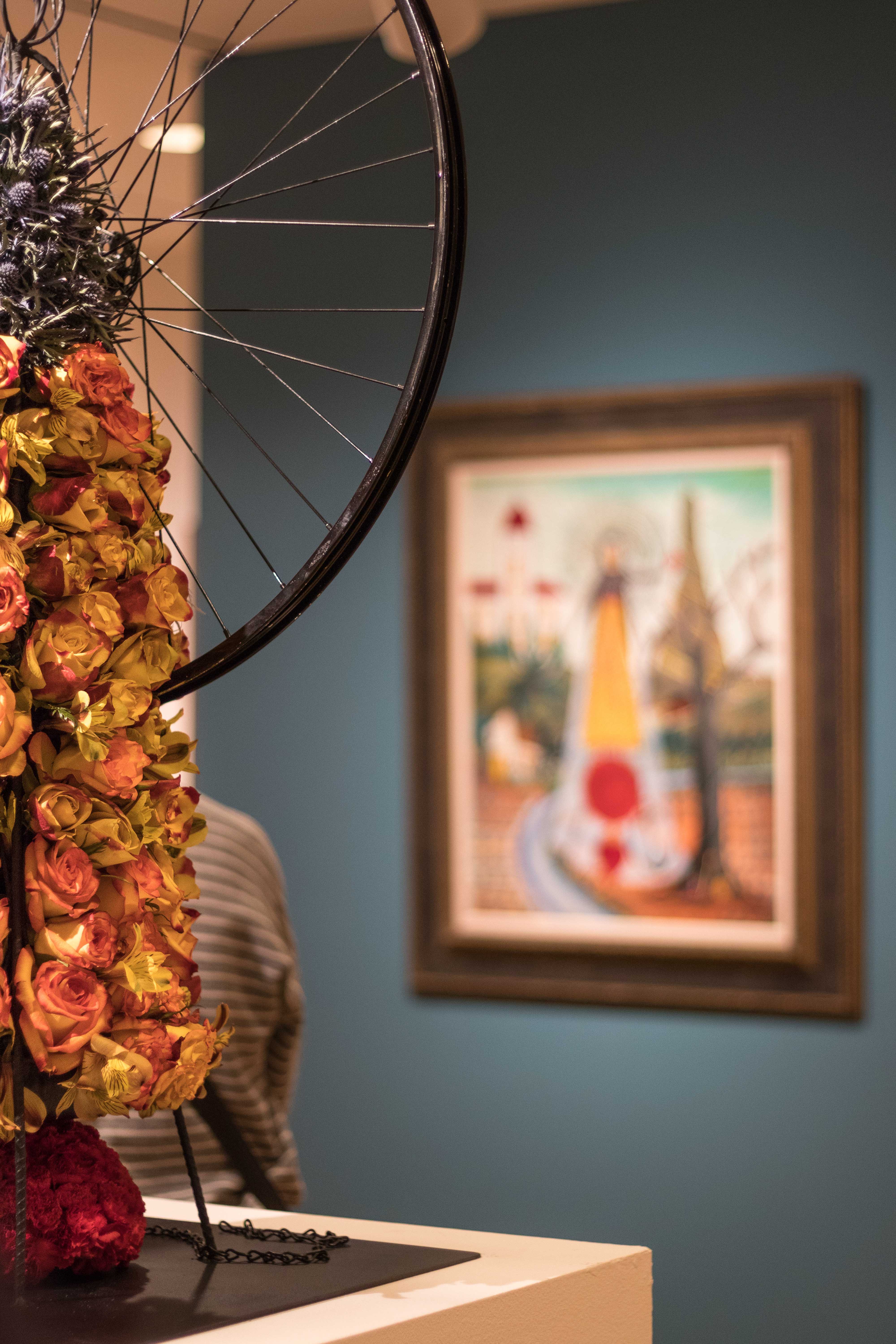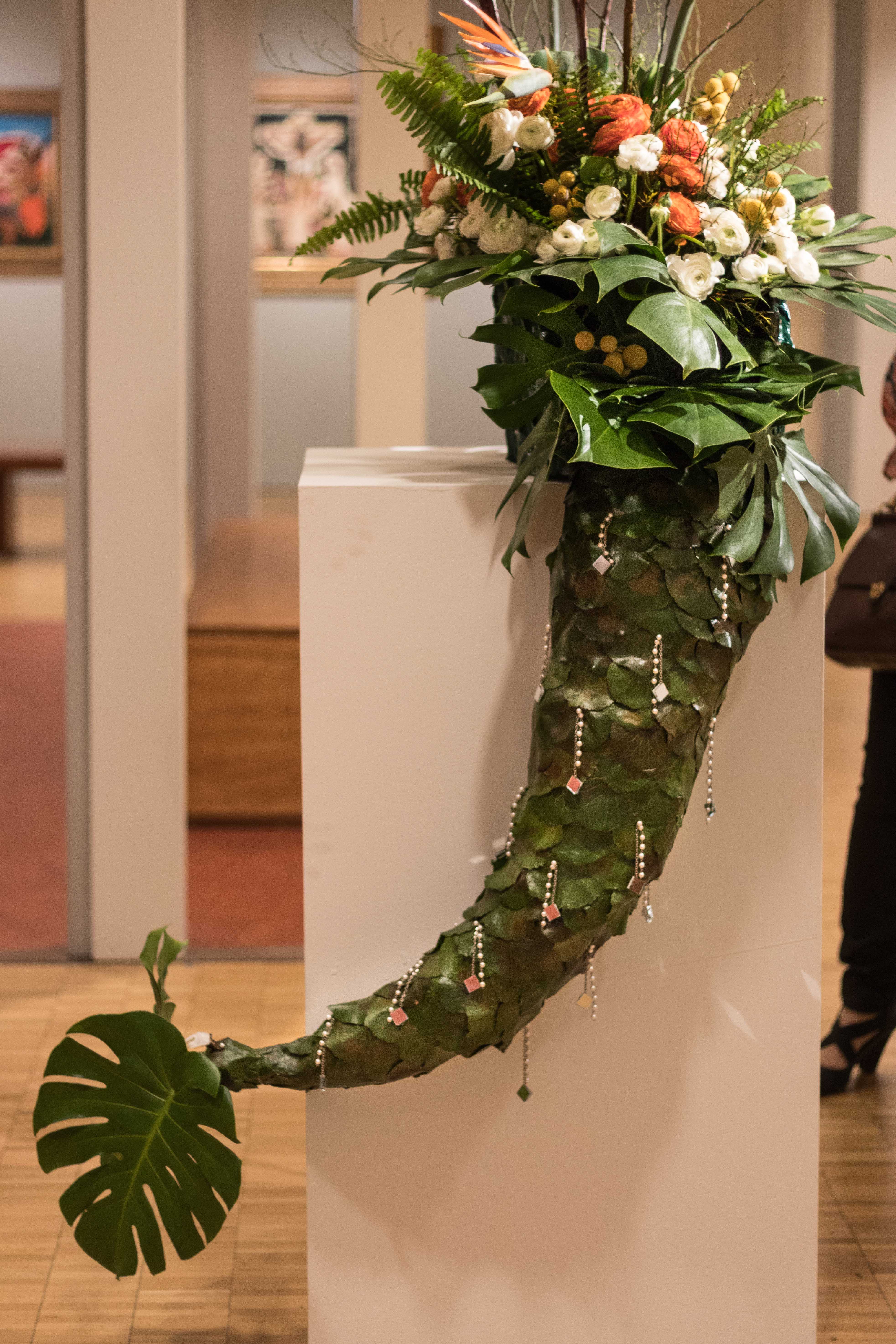 I attended Art in Bloom during the first few hours that it was open. The florists were allowed to put the finishing touches on their installations during the first couple of hours Art in Bloom was open to the public. As a result, a number of florists were still there working. It was neat to see them in action and get to hear a few of them talk about their work.
The florist designed a hat to match the dress you see on the left-hand side of the bottom image. How neat is that?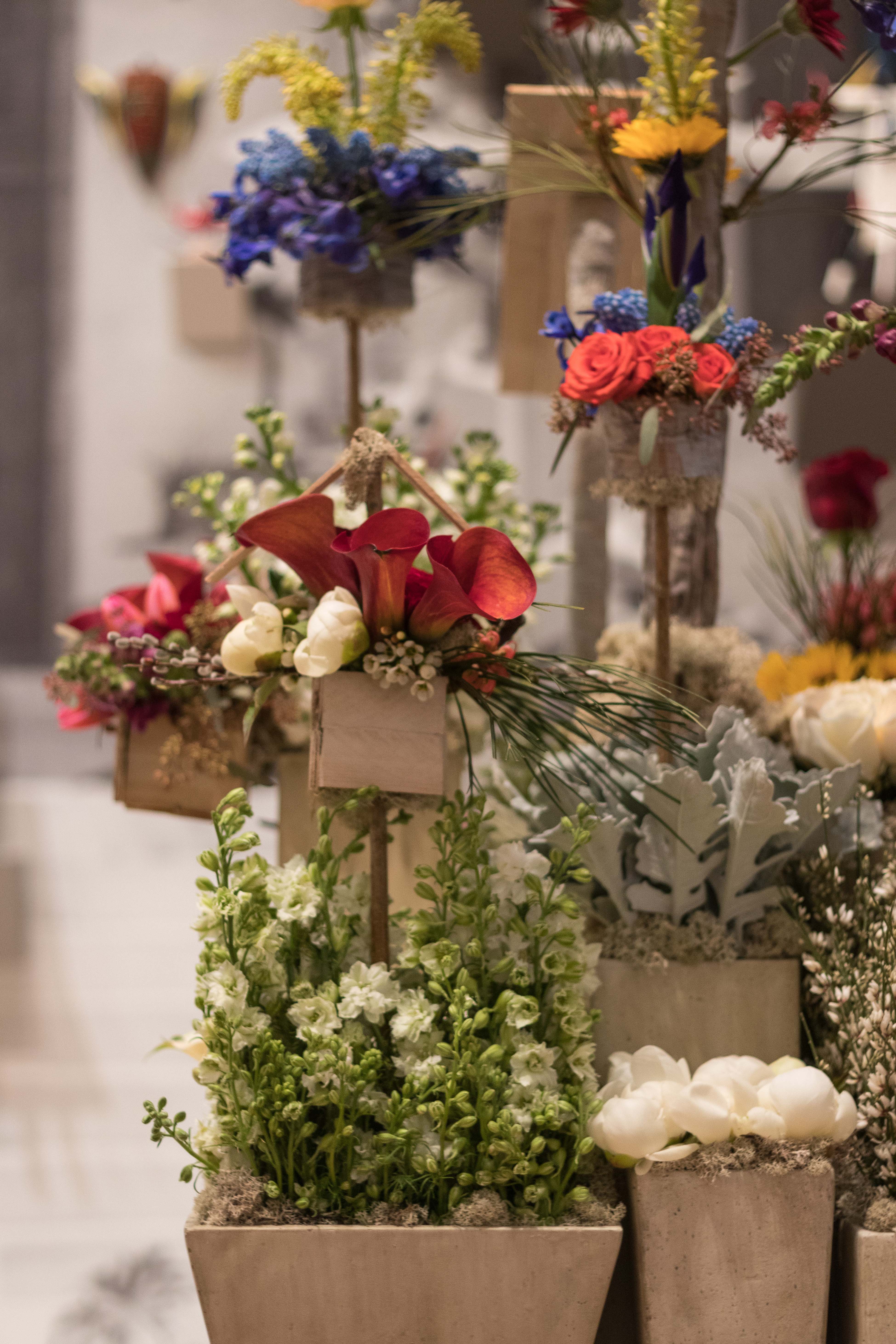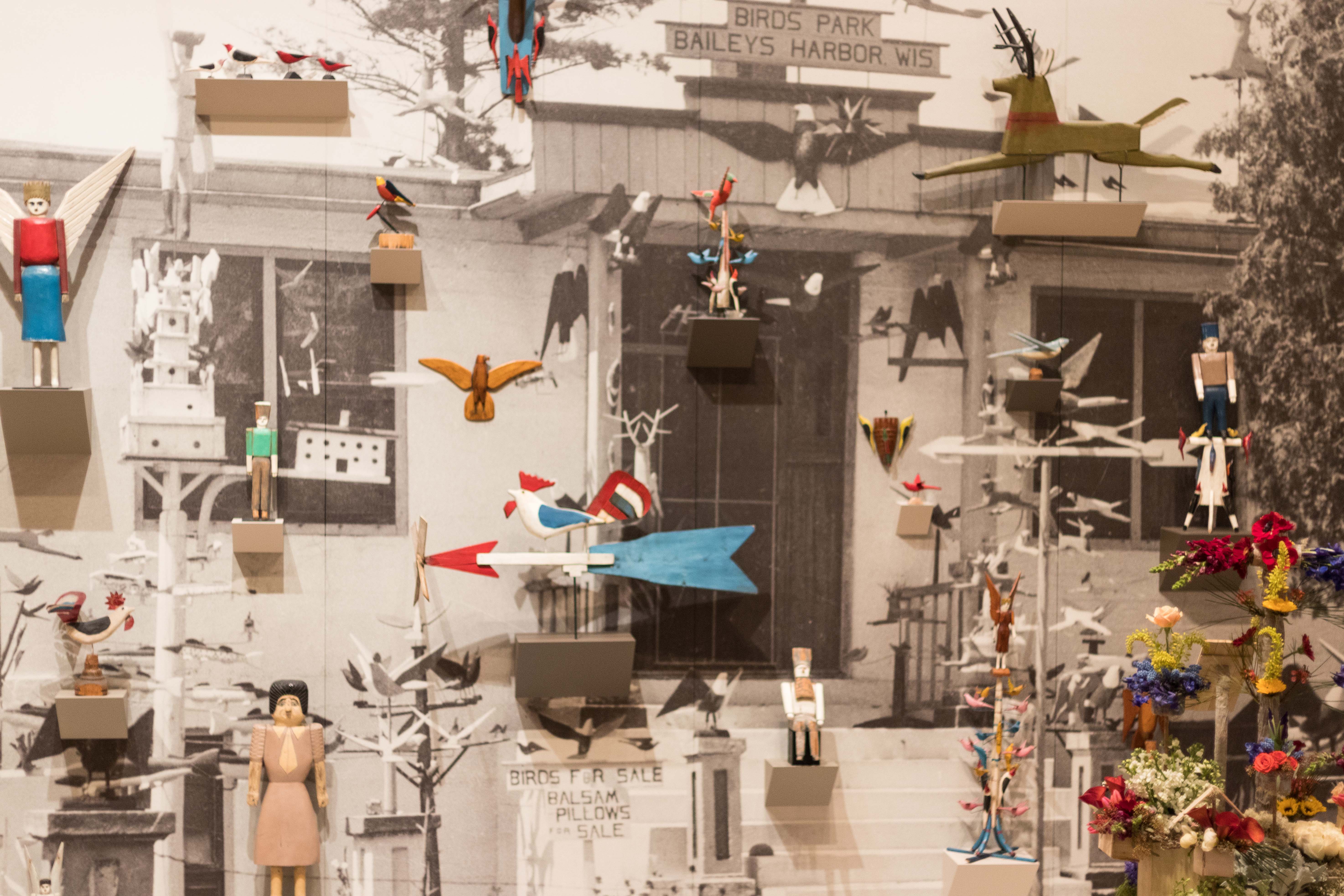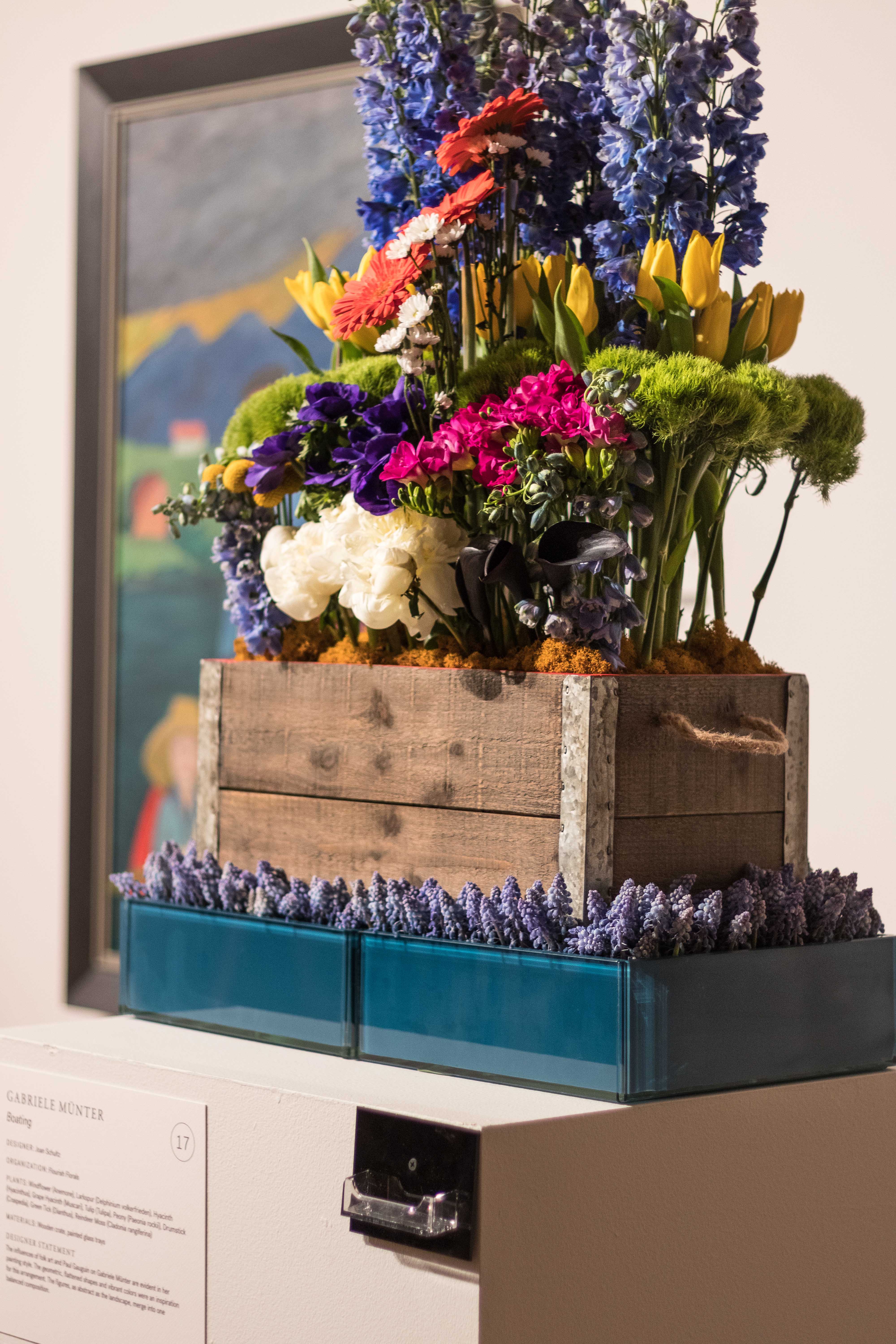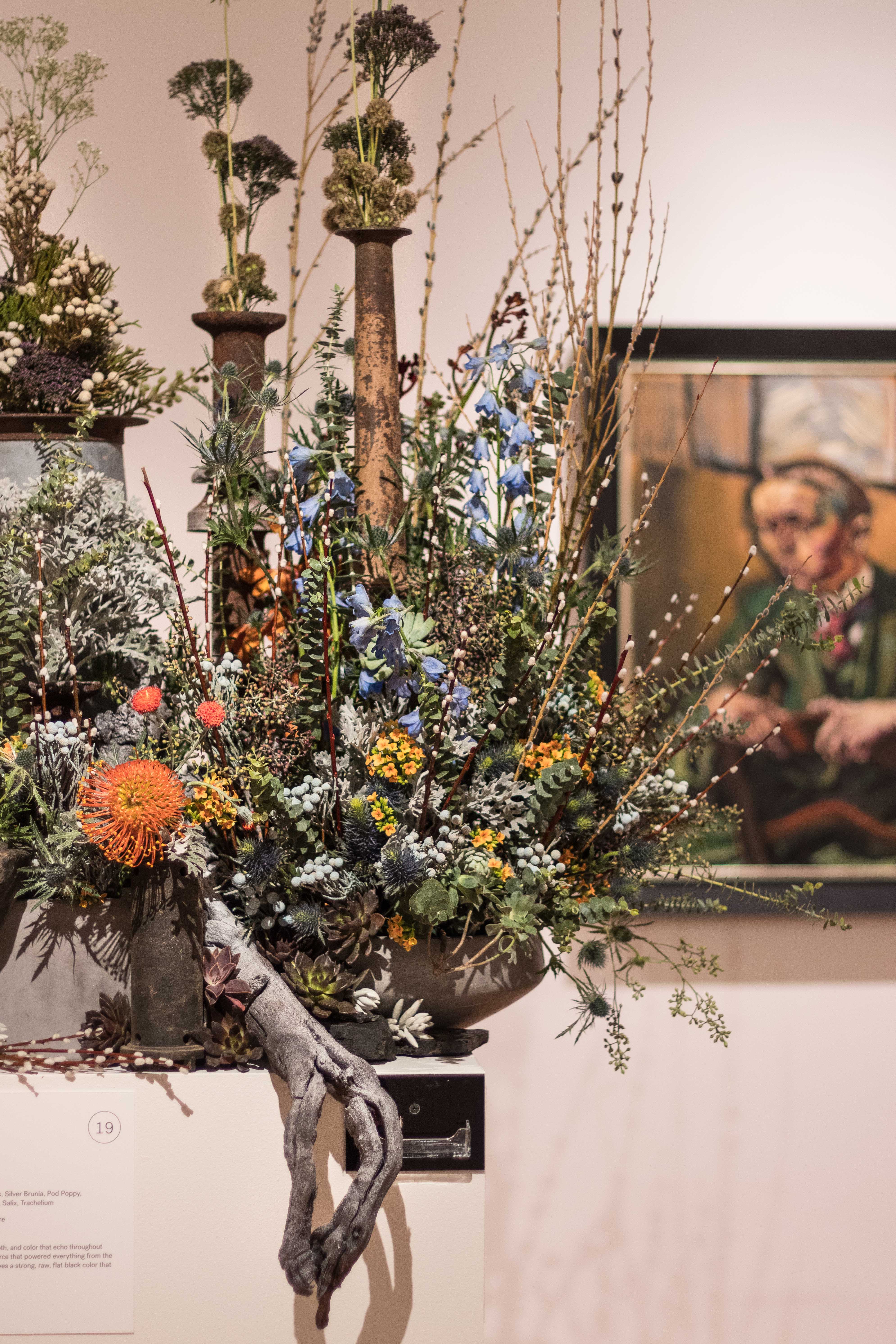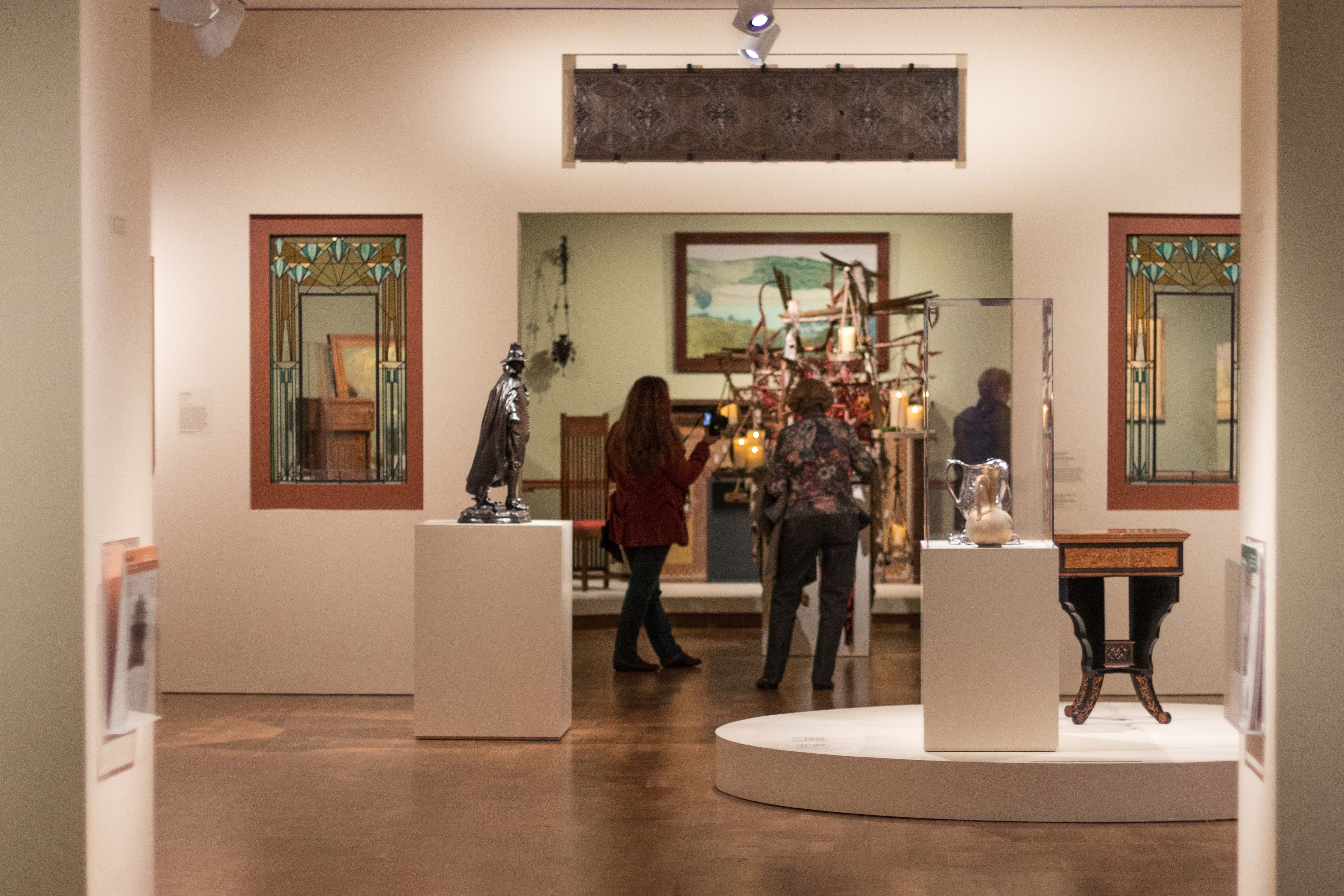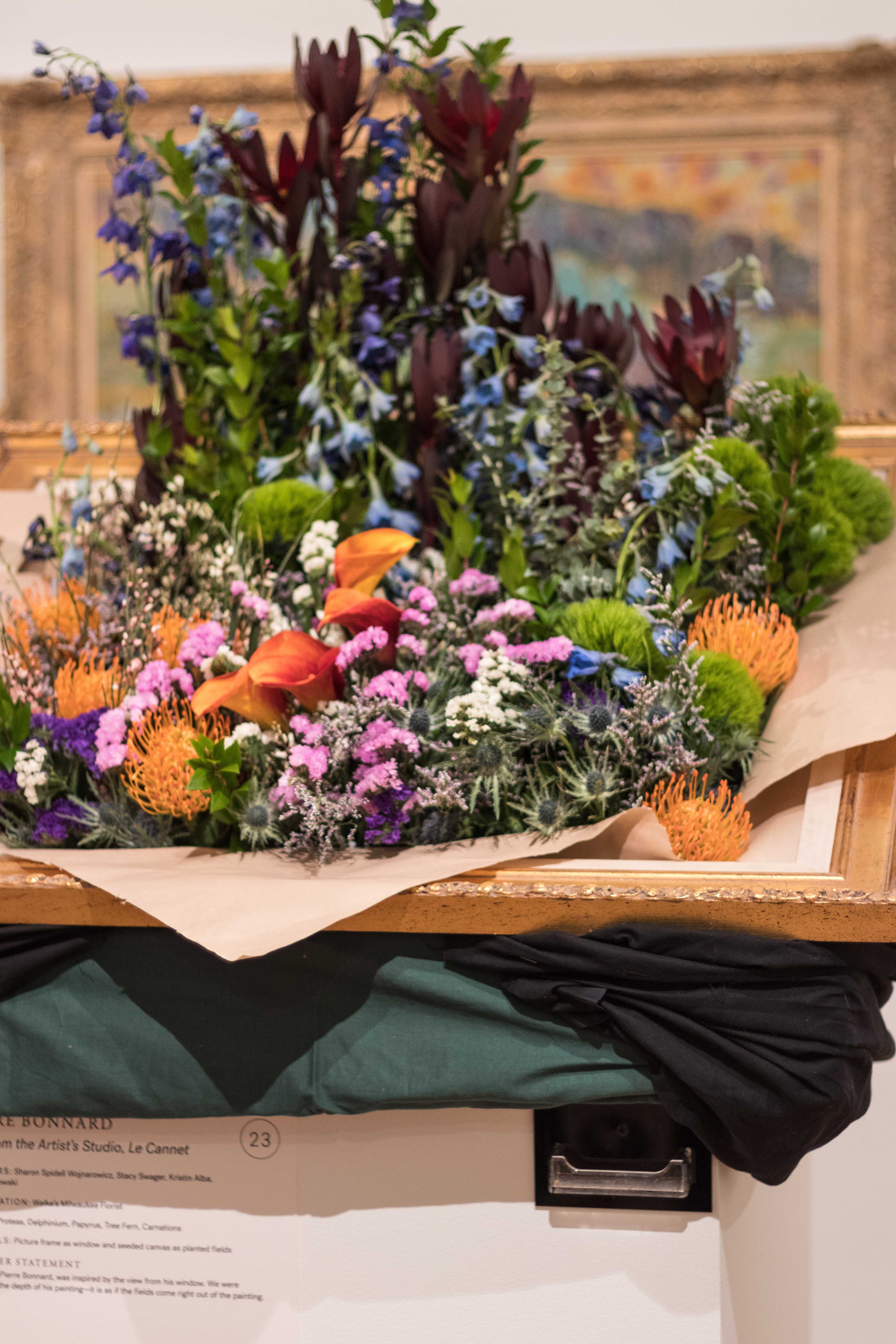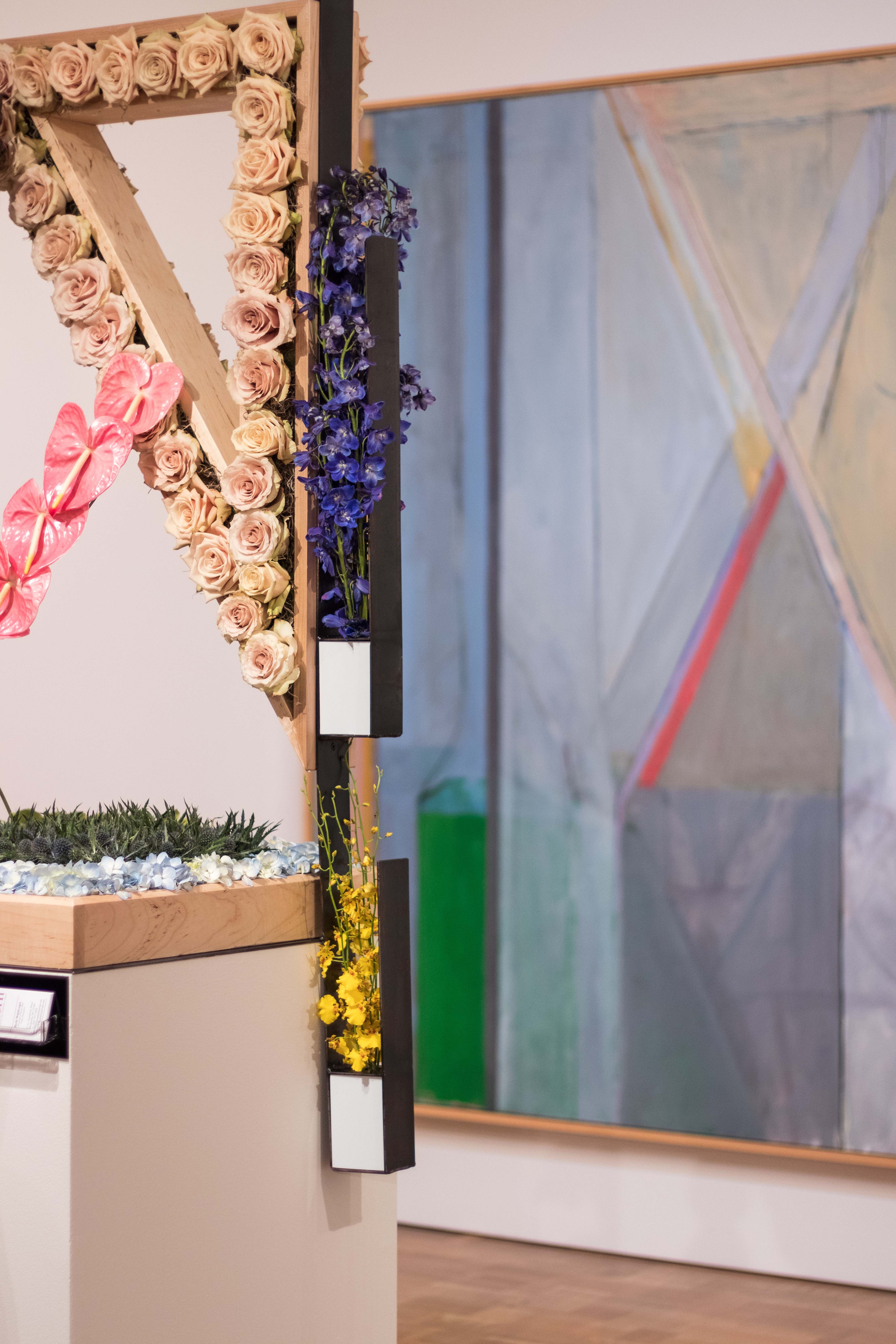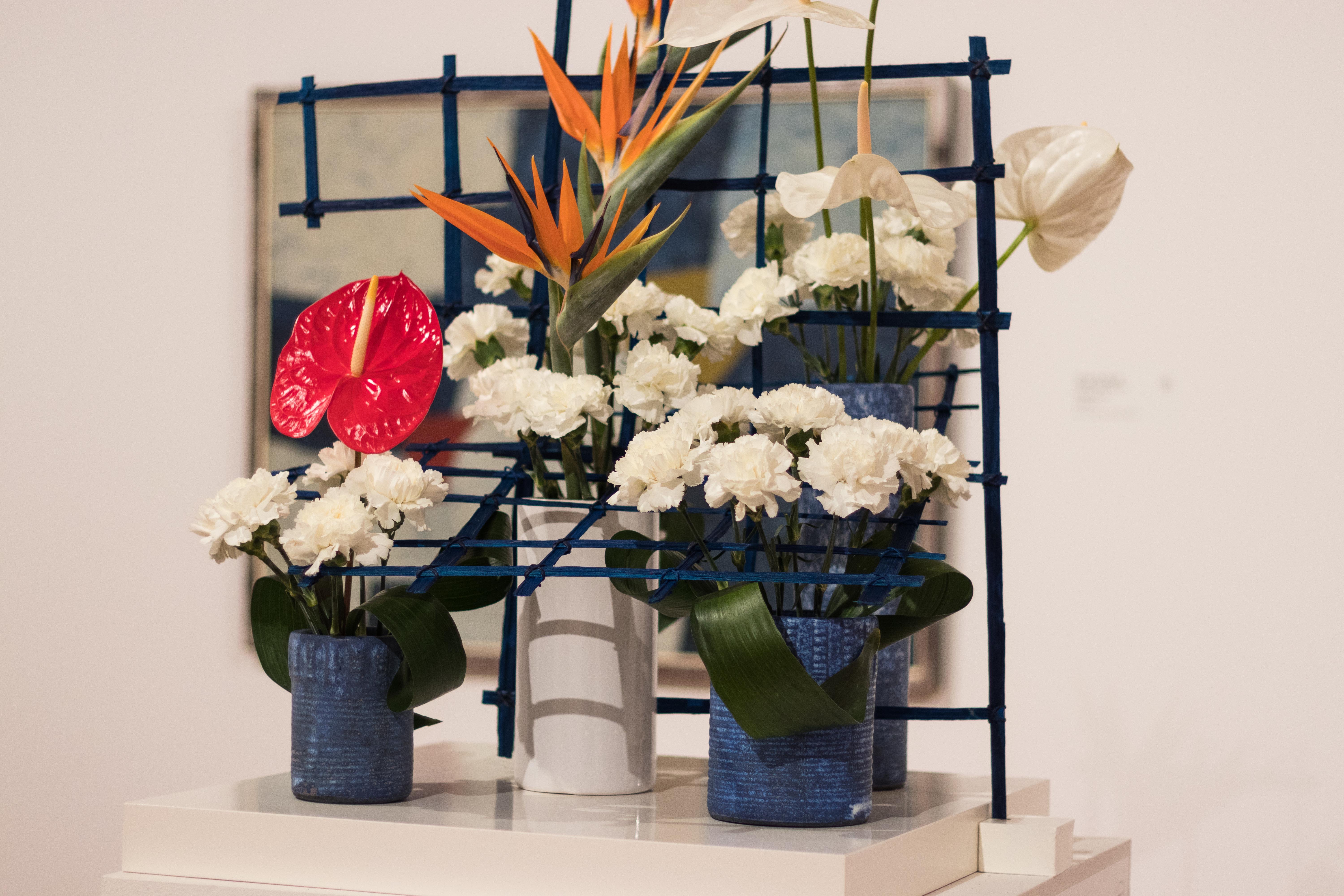 I love birds of paradise flowers!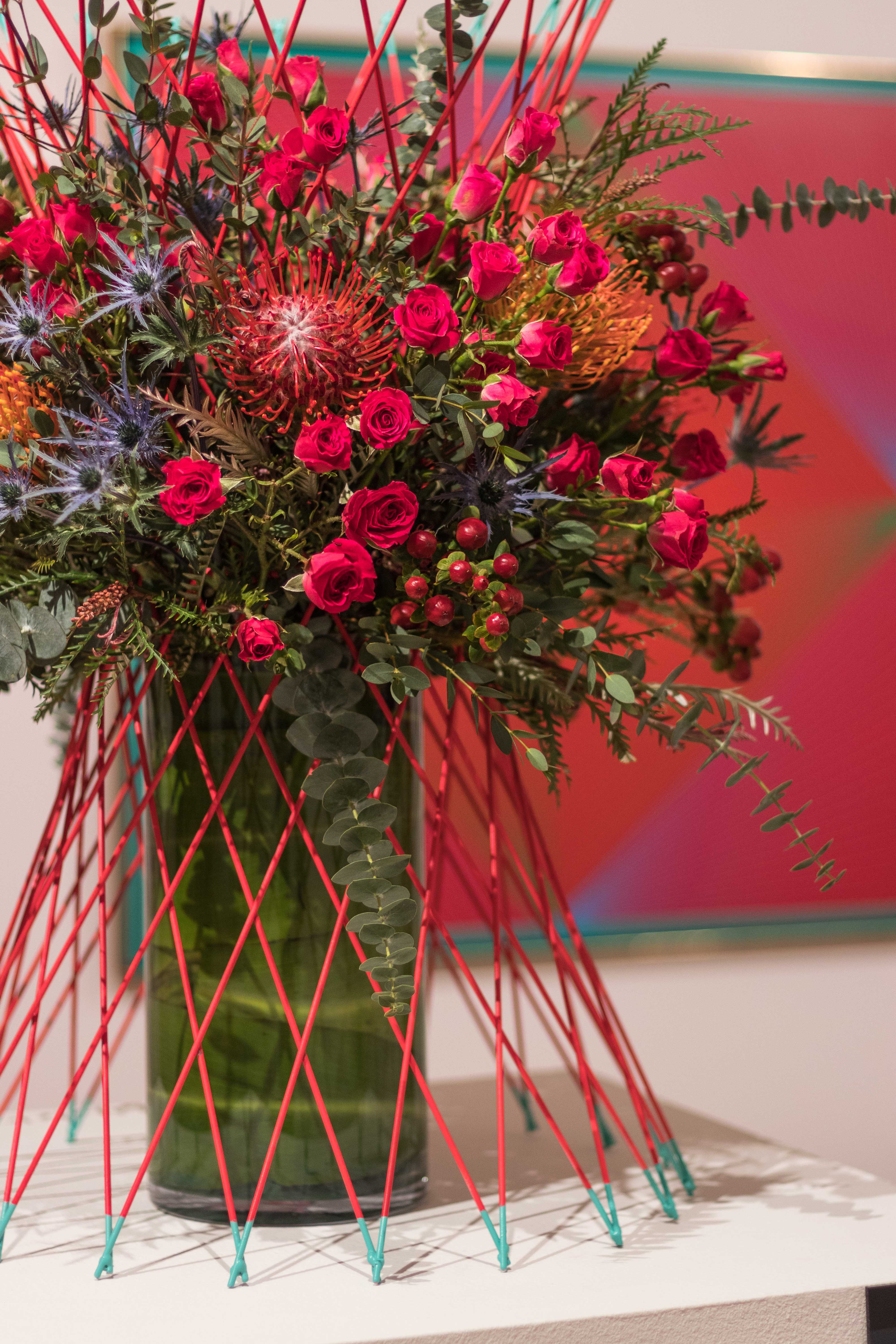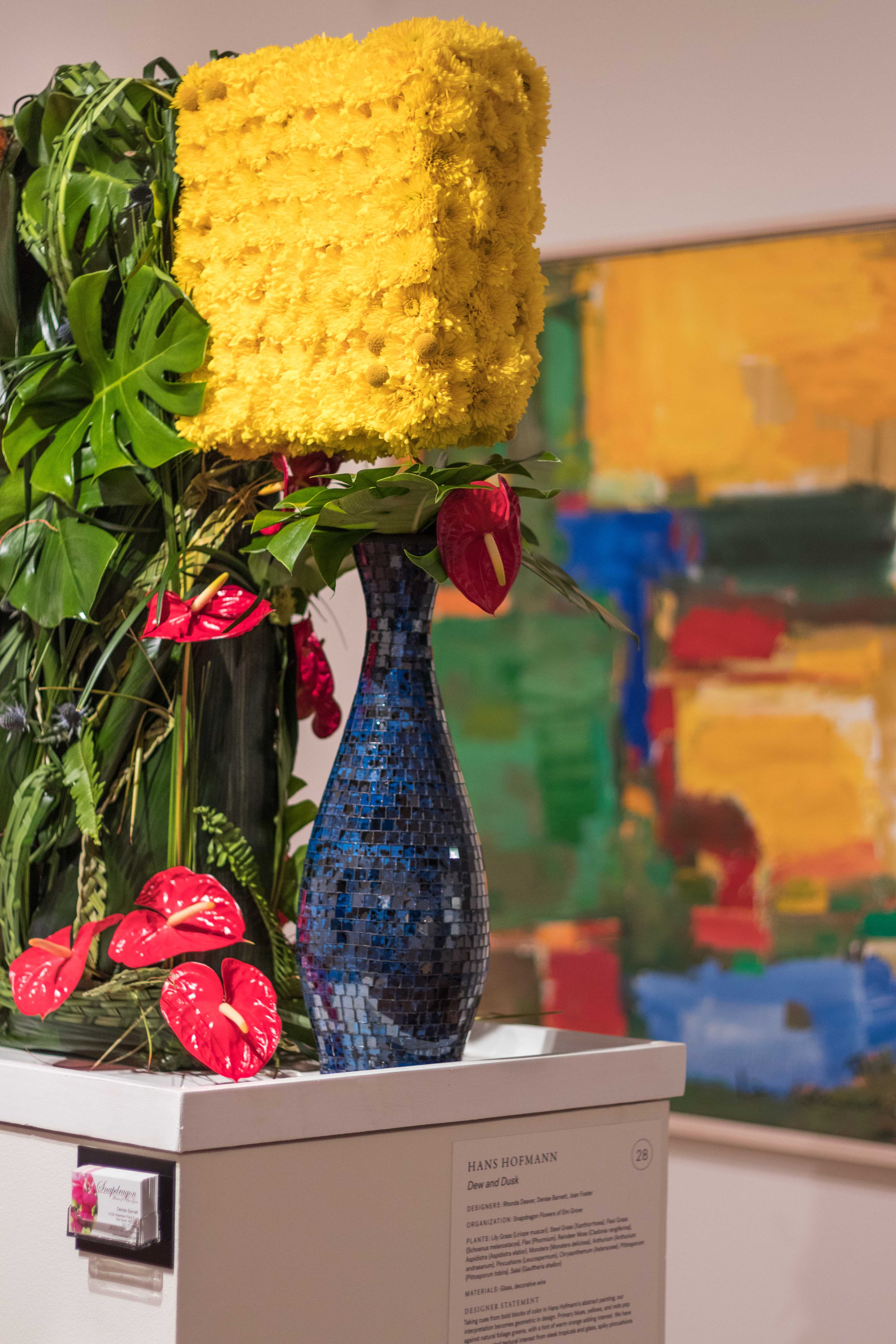 I absolutely love the way the florist created a square shape with the floral components and included a yellow square of flowers within it.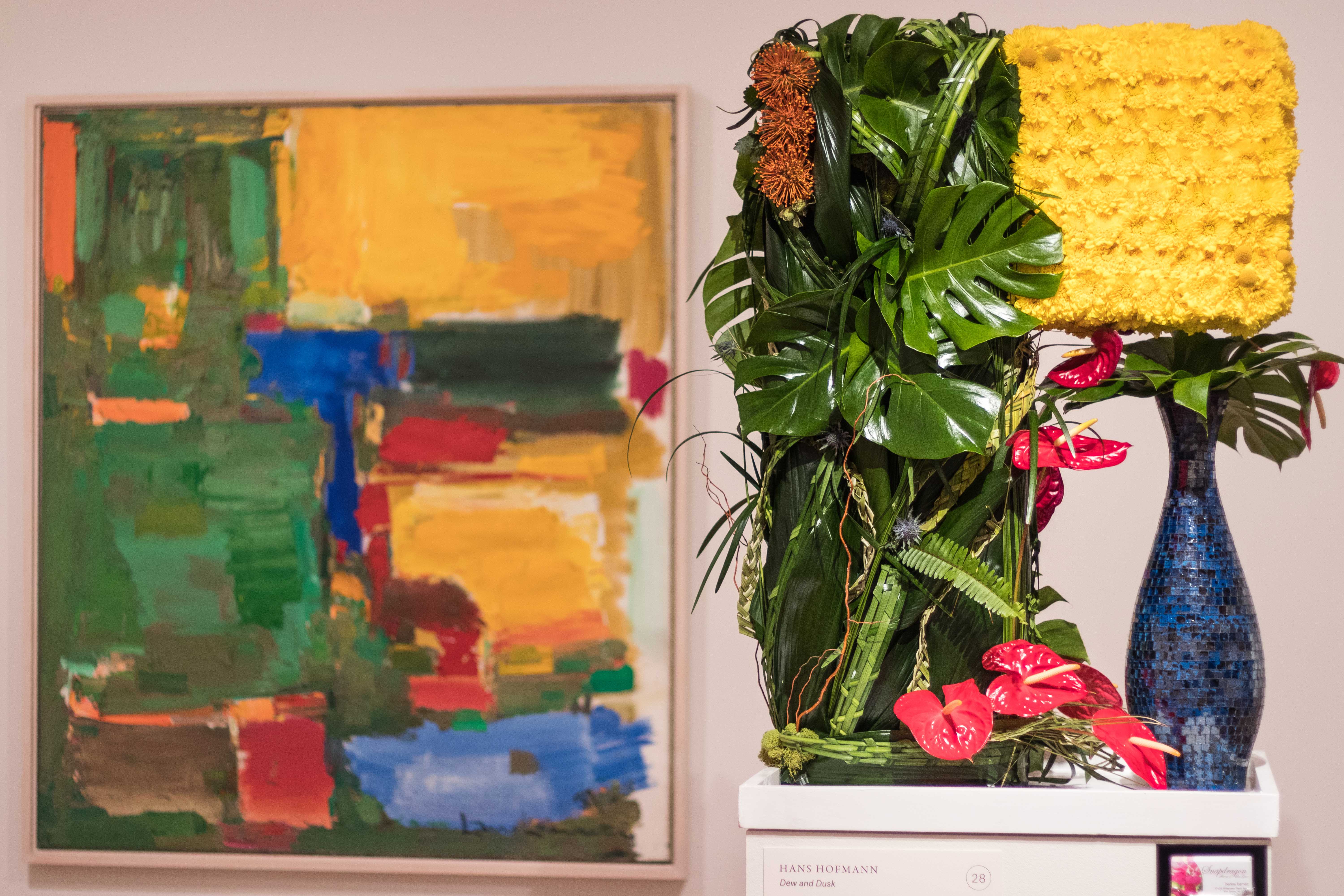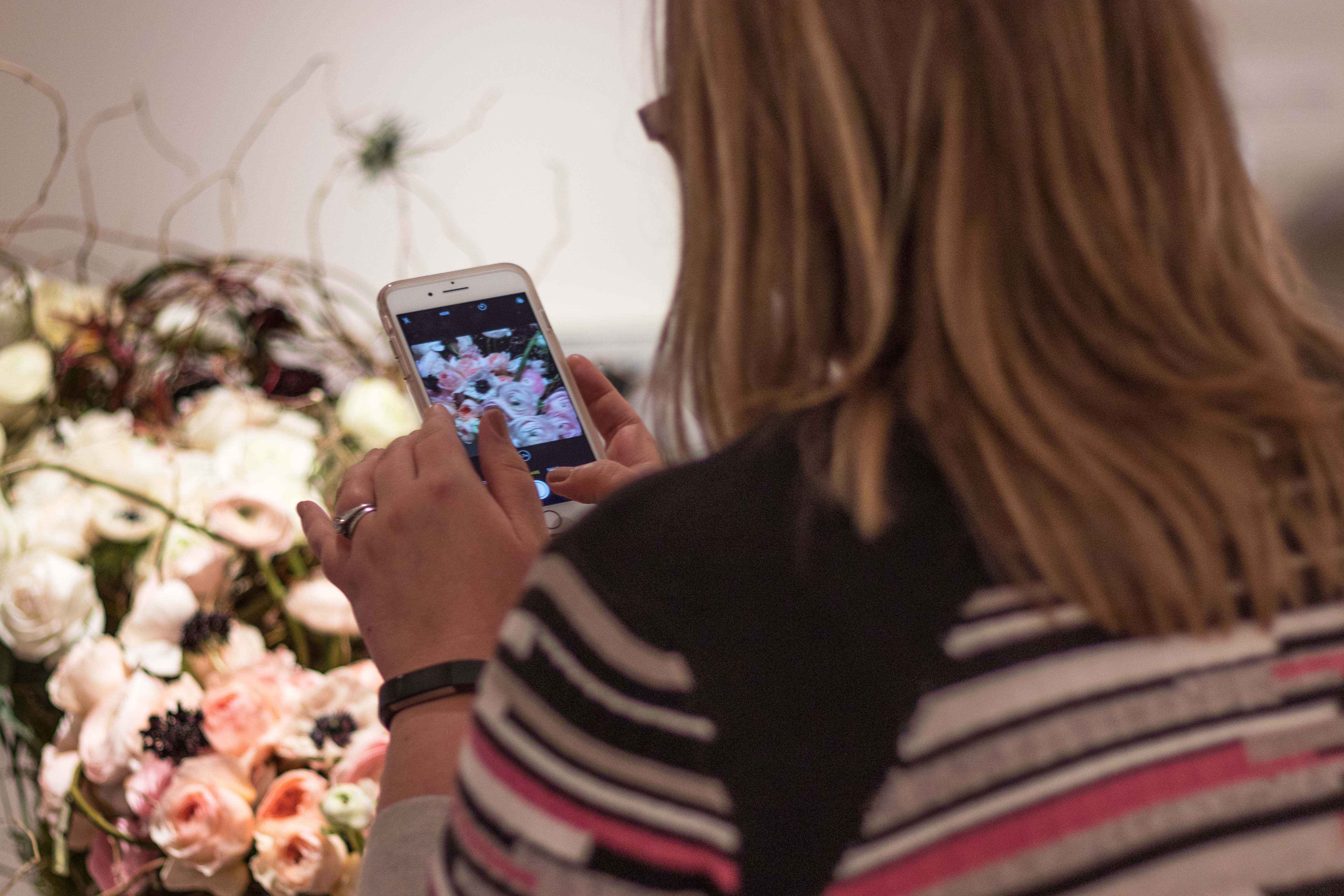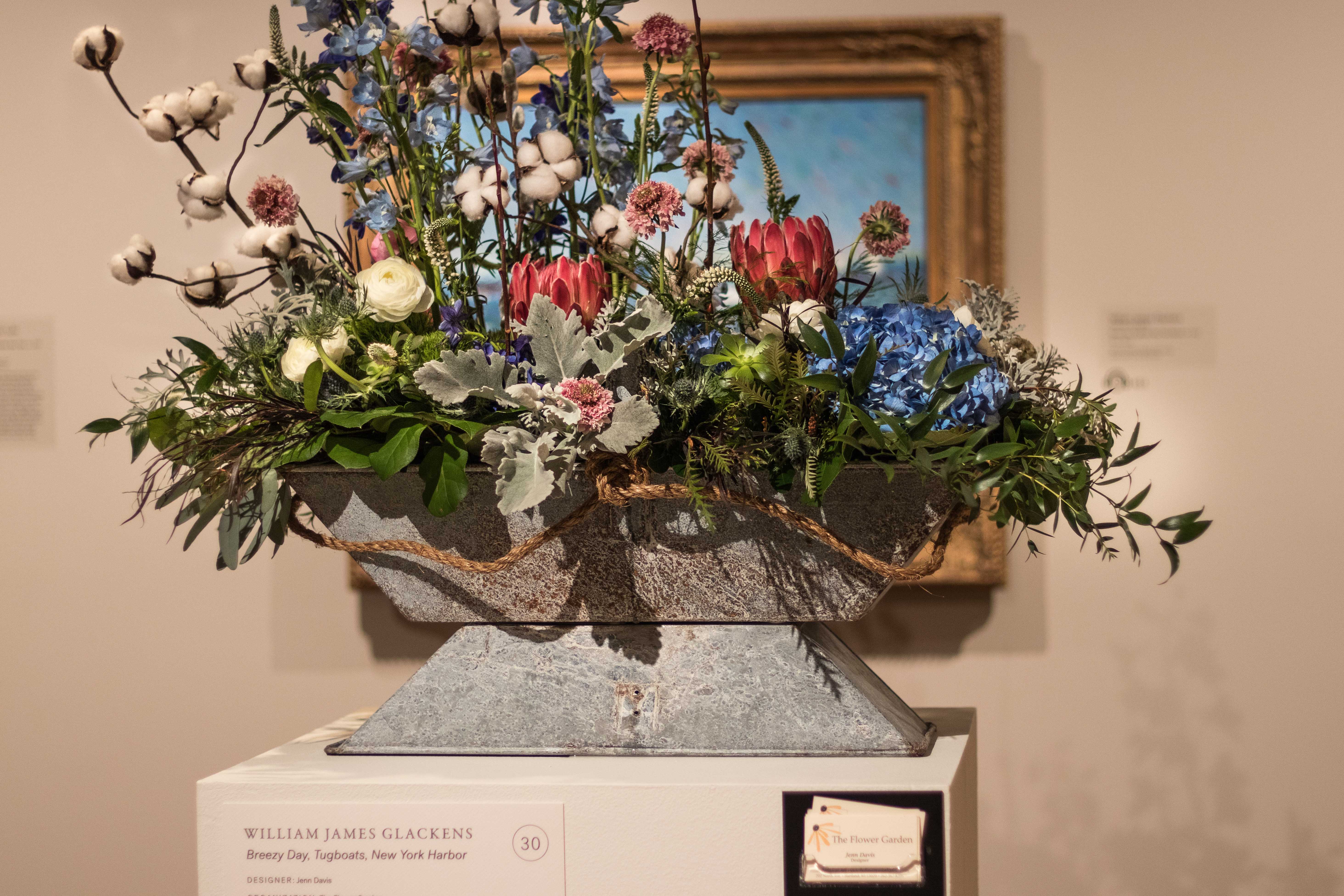 Finally, the last floral installation I'm featuring is a water scene, complete with ships. The vase the florist chose is so perfect.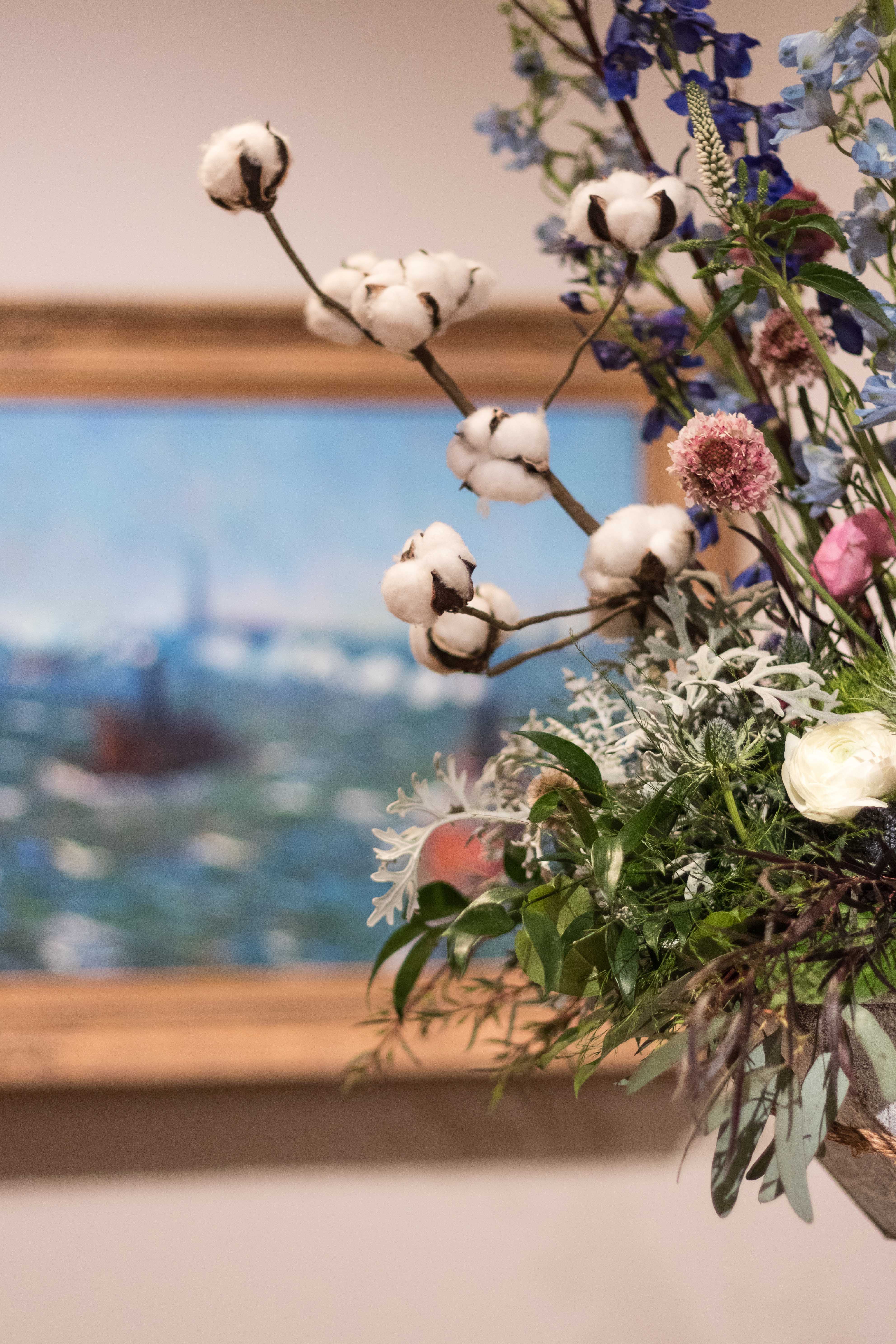 Art in Bloom is always held during the final week of March. By the time this post goes live, the 2017 event will be over. Visit the museum website for details about upcoming events, including the Lakefront Festival of Art. I'm so excited for LFOA!
[Disclaimer: The Milwaukee Art Museum did not sponsor me to write this post. I'm simply a resident of southeast WI who loves attending, photographing, and sharing varying events in the area.]
More Milwaukee events!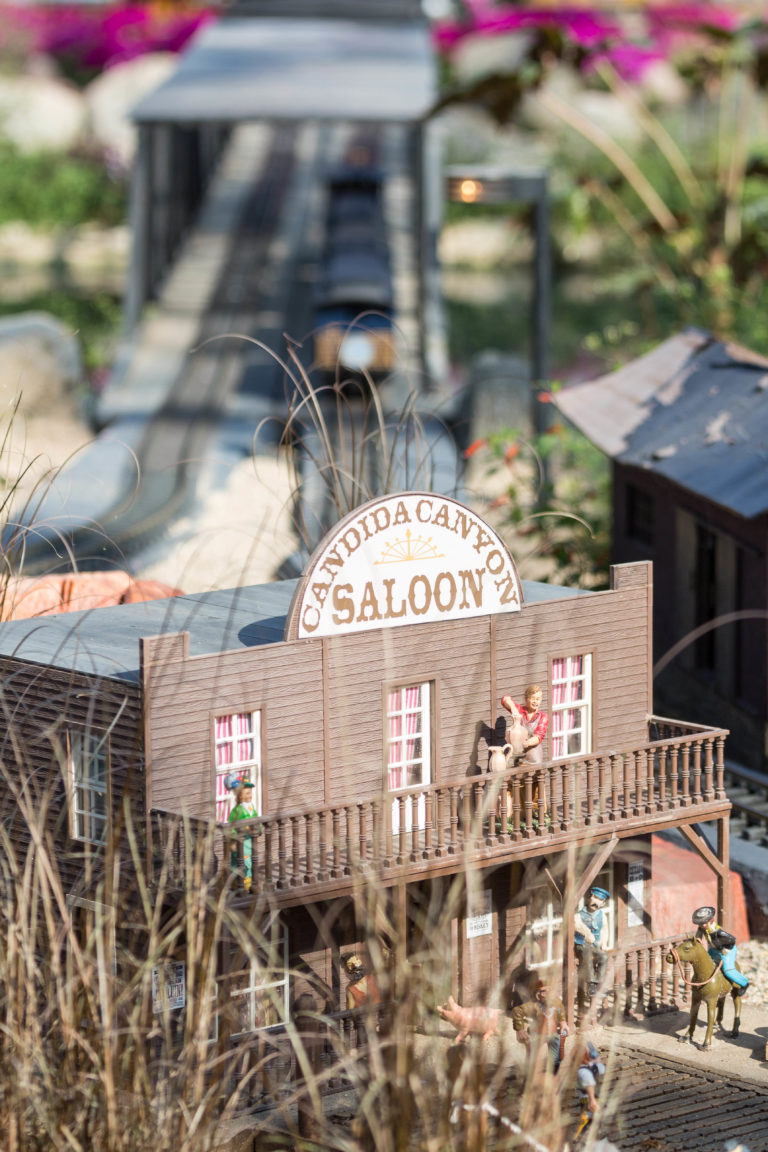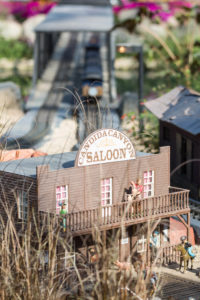 The Great Train Robbery Train Show at the Domes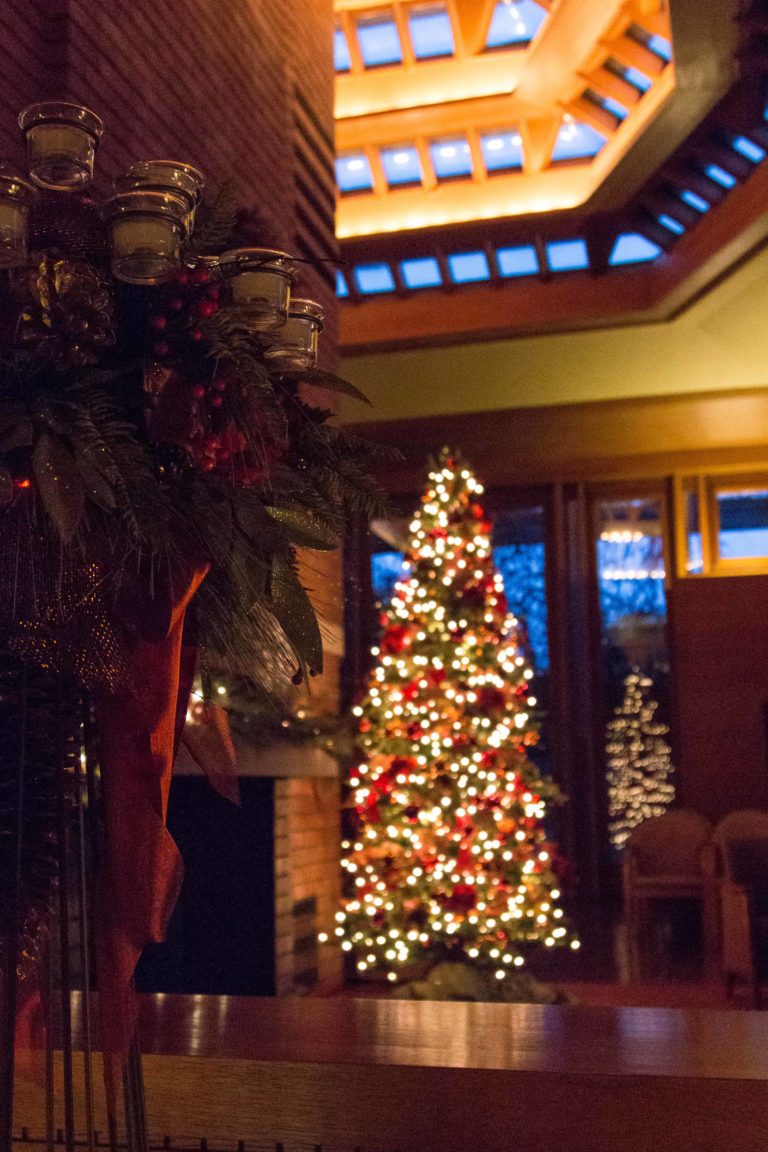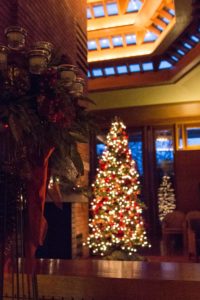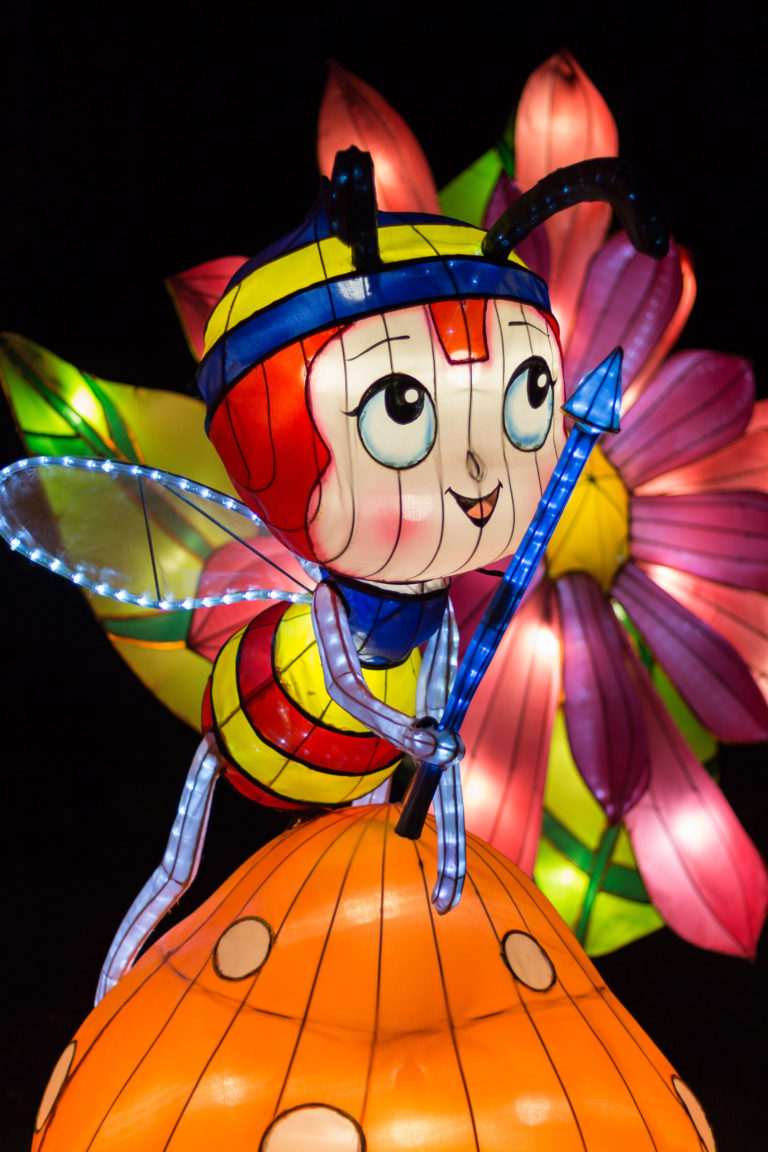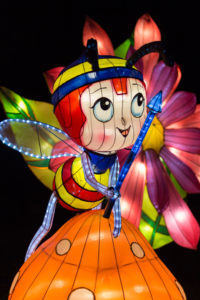 China Lights at the Boerner Botanical Gardens
Save
Save
Save