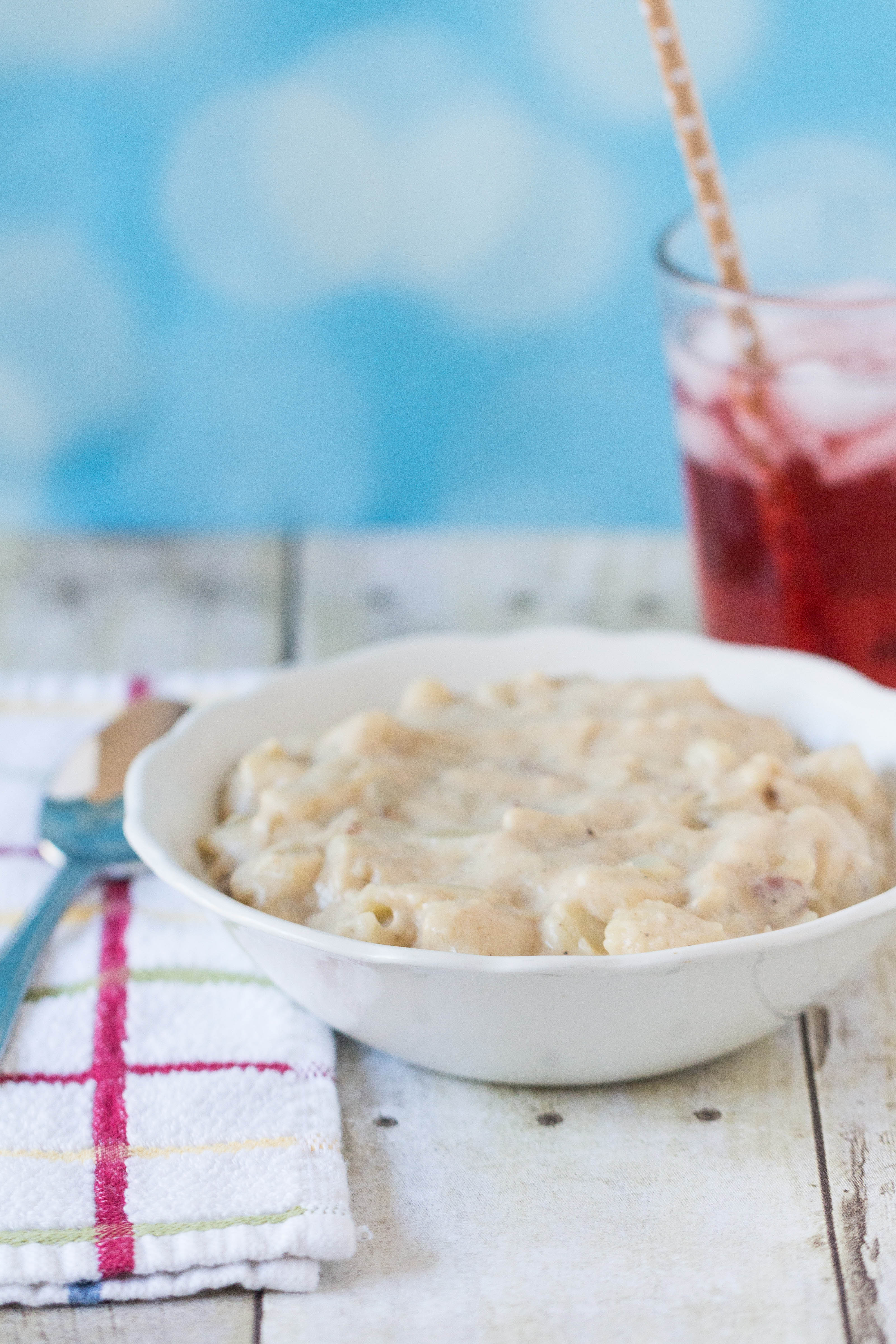 Cheesy bacon baked potato soup is comfort food at its best.
I know that we're officially into spring now. But in the Midwest, we've still got plenty of cold spring days left that call for big bowls of steaming soup. You have lots of time to get another soup into the dinner rotation before you're ready to switch to warmer weather recipes.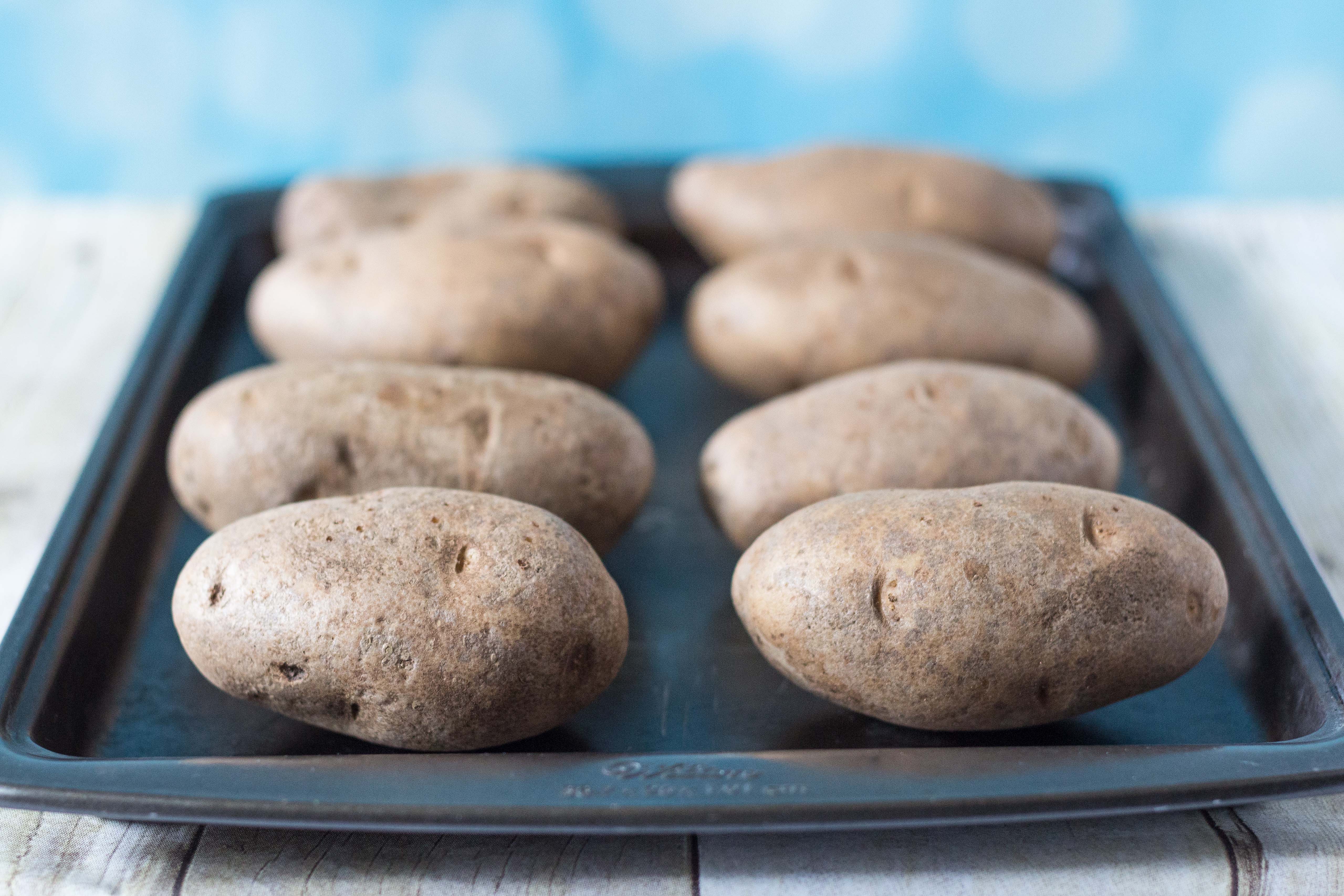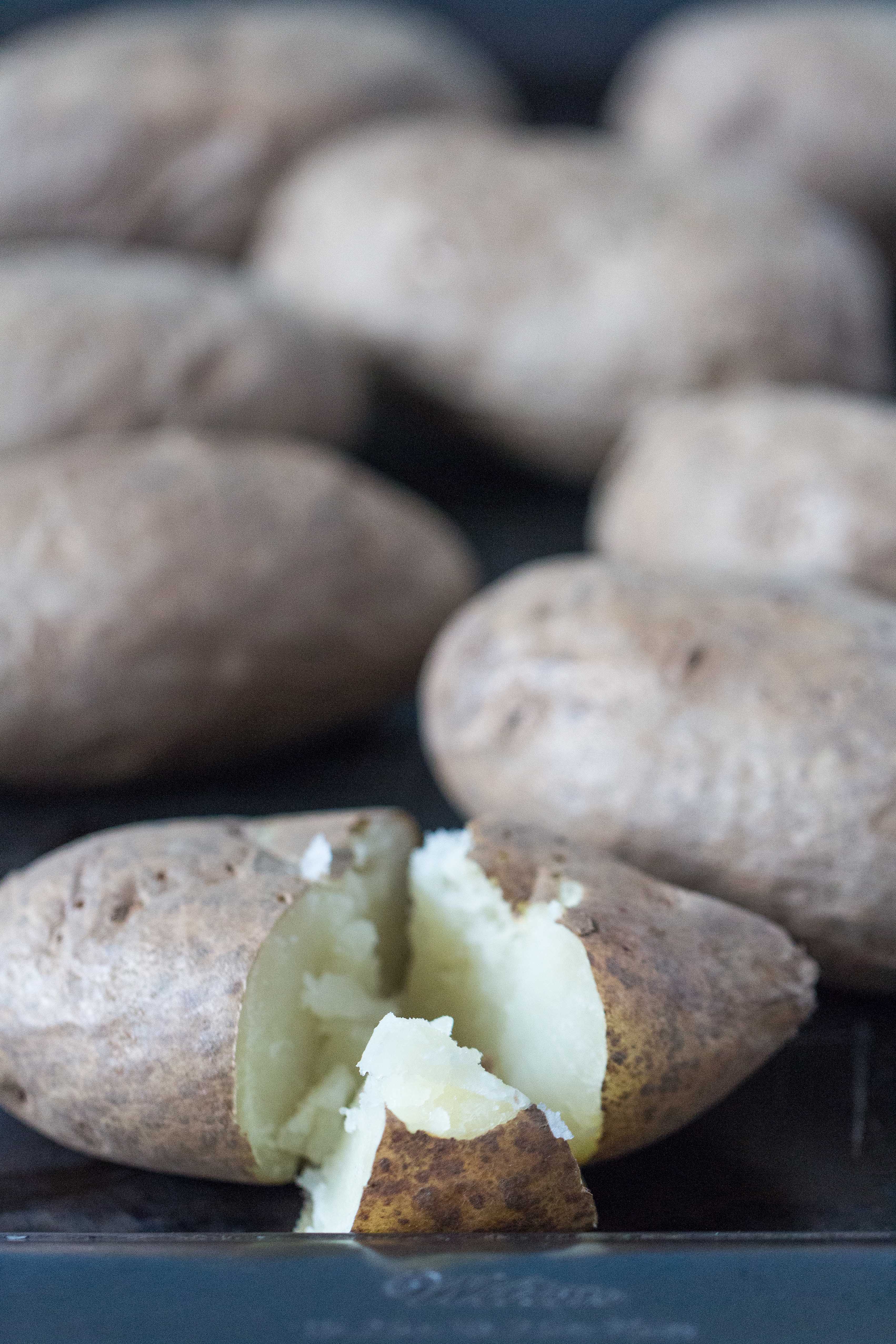 I am all about quick dinner recipes and don't make a lot of dishes that require multiple pans and more than an hour of prep. I know baking the potatoes adds an extra step and more time. But I promise it's about the easiest extra step imaginable for a dinner recipe. If you do weekly meal prep, bake your potatoes during this prep period. You'll get so much else done while they're cooking. If you don't, just get them baked any time within a day or two of when you plan to make the soup. The time frame is completely flexible. You can also bake a few extra potatoes to use as a side with another dinner, part of a weekend breakfast, etc.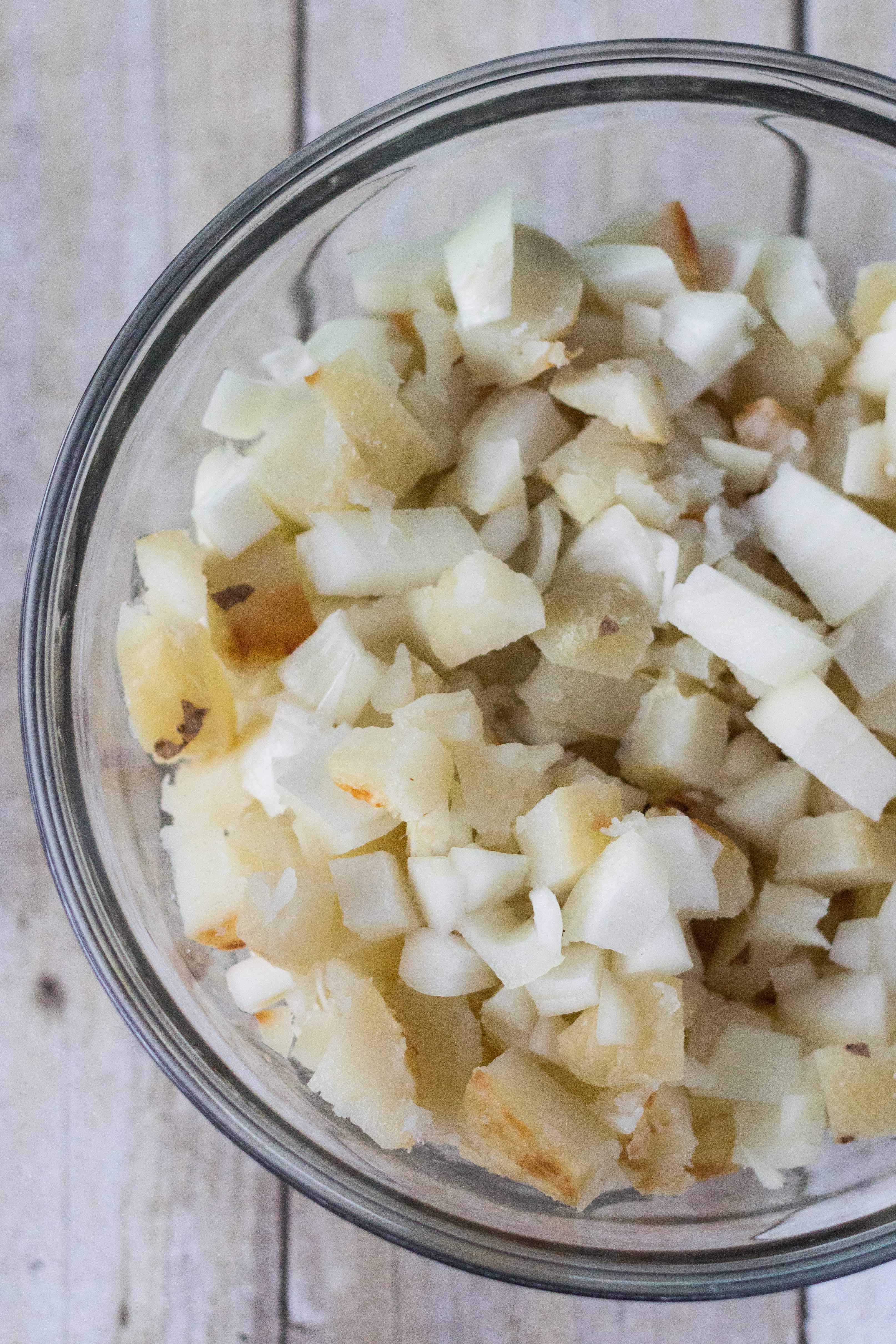 The rest of the prep is really straightforward. Usually, I get the potatoes peeled and chopped and the onion chopped, and then I start the roux for the soup.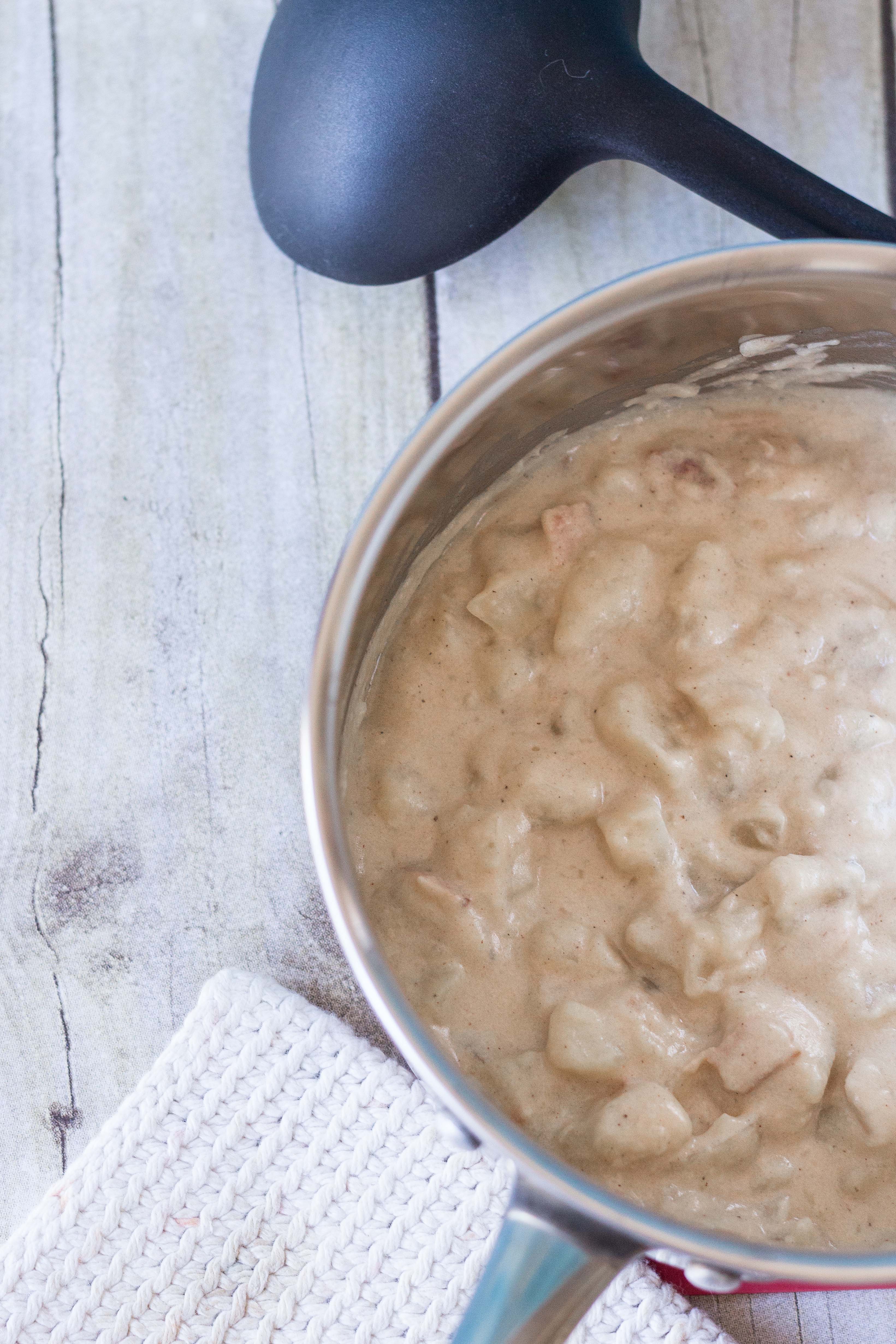 Cheesy bacon baked potato soup reheats perfectly. (I have it pictured here in my little reheat pan. I make the soup in a much larger pot.) If you're like me and cooking for just two people, this recipe makes enough for two dinners. Or you can eat it together for dinner one night, and then enjoy it as leftovers for lunch for the next few days.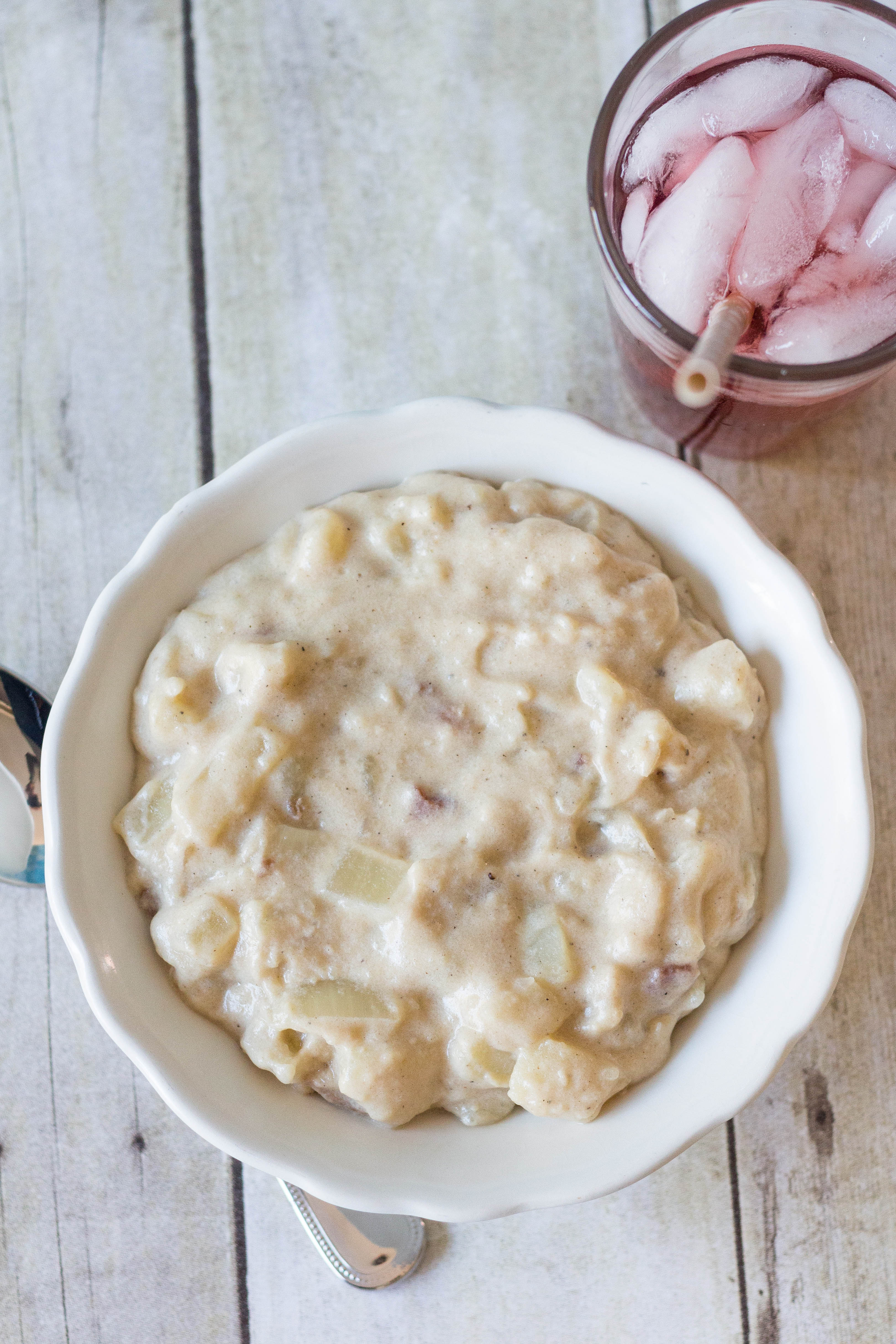 A few simple substitutes to lighten up the cheesy bacon baked potato soup
A mix of sweet potatoes and regular potatoes instead of all regular potatoes
Low-fat, skim, or 2% cheese as opposed to whole milk cheese
Skim or 1% milk instead of 2% or whole milk
Greek yogurt instead of sour cream
Turkey bacon instead of regular bacon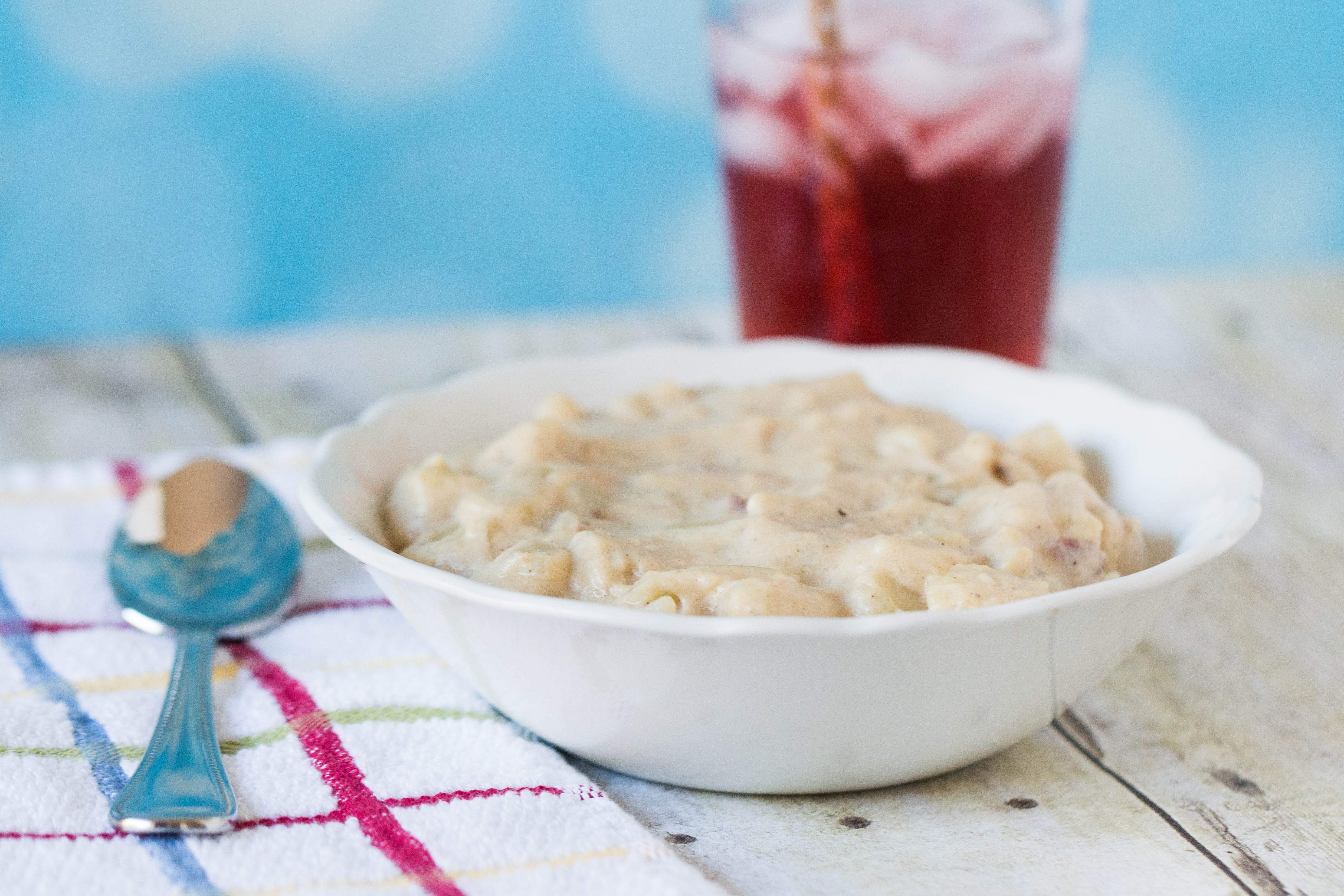 Baked Potato Soup with Colby-Jack Cheese and Bacon
Ingredients
3

tablespoons

butter

3

tablespoons

all-purpose flour

5

cups

milk

4-5

small-medium sized

baked potatoes (Russett or another good baking potato)

peeled and cubed

one

small

yellow onion

chopped

1-1/4

cups

Colby-Jack cheese

shredded

1/4

cup

sour cream

4

slices

bacon

cooked until crisp

salt and pepper to taste

freshly ground
Instructions
Bake the potatoes at 375 degrees for one hour. Let sit until cool enough to handle. You can bake the potatoes a few hours or even a few days in advance.

Melt the butter in a large saucepan over medium-high heat until it begins to brown. Stir in the flour thoroughly. Cook for 2-3 minutes until the mixture is smooth and starting to brown. Stir in the milk, one cup at a time, until blended thoroughly.

Stir in the chopped baked potatoes and onion. Bring the mixture to a simmer, stirring occasionally. Simmer for 5 minutes.

Reduce the heat to low. Add the cheese and sour cream. Crumble in the bacon in small pieces. Mix thoroughly. Simmer for 1-2 minutes until the cheese and sour cream have melted.

Season to taste with salt and pepper. Serve immediately.
Notes
Unless otherwise noted, I use salted butter and soy milk for all of my recipes. I haven't tested them with other types of butter or milk.
Adapted from an old cookbook borrowed from the library, original source unknown.
Recipe URL: https://www.roseclearfield.com/recipe/baked-potato-soup-colby-jack-bacon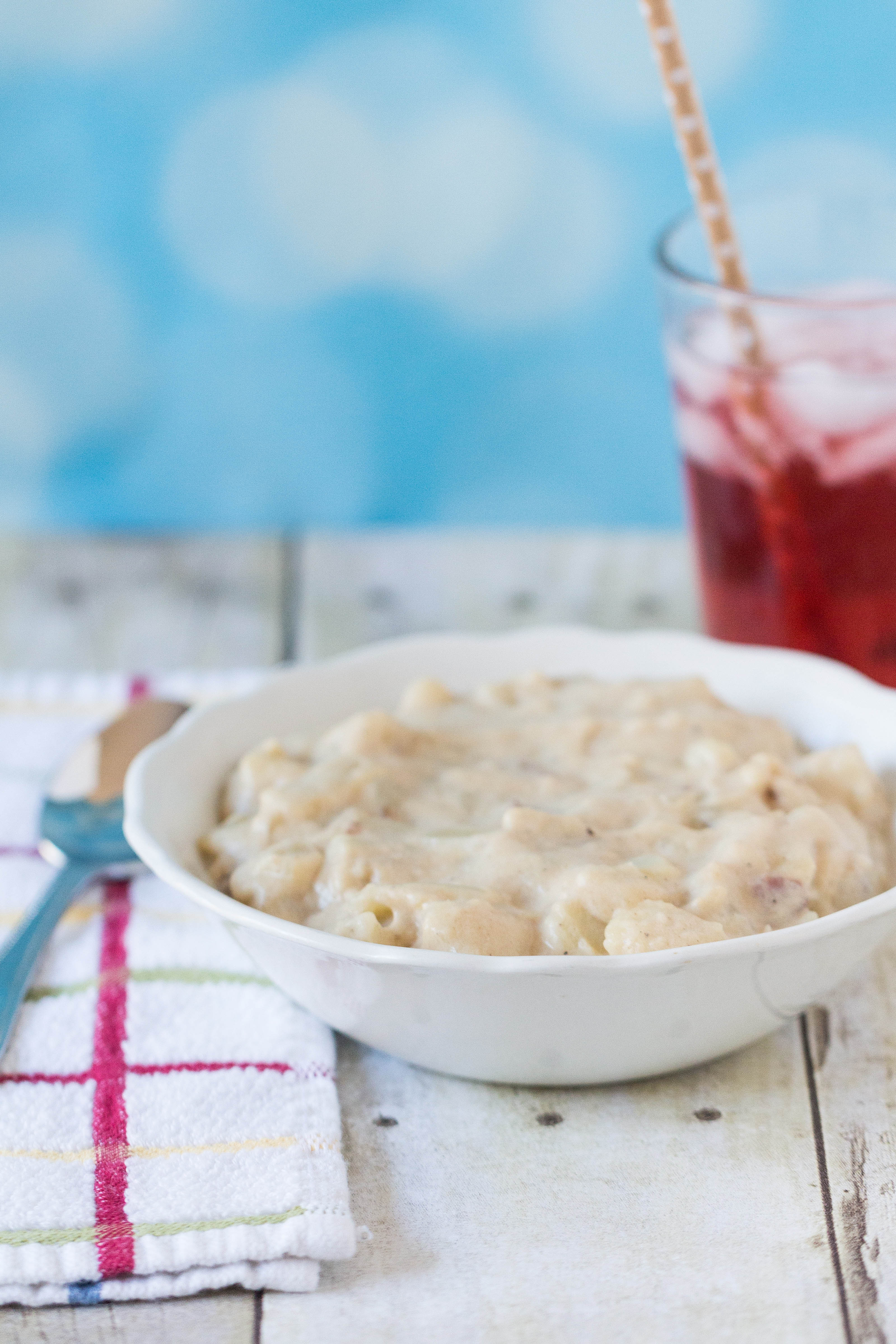 Did you make the cheesy bacon baked potato soup?
I'd love to see it! Tag it #RoseClearfield on Instagram or Twitter.
Pin the recipe for easy access later! Thanks for your support!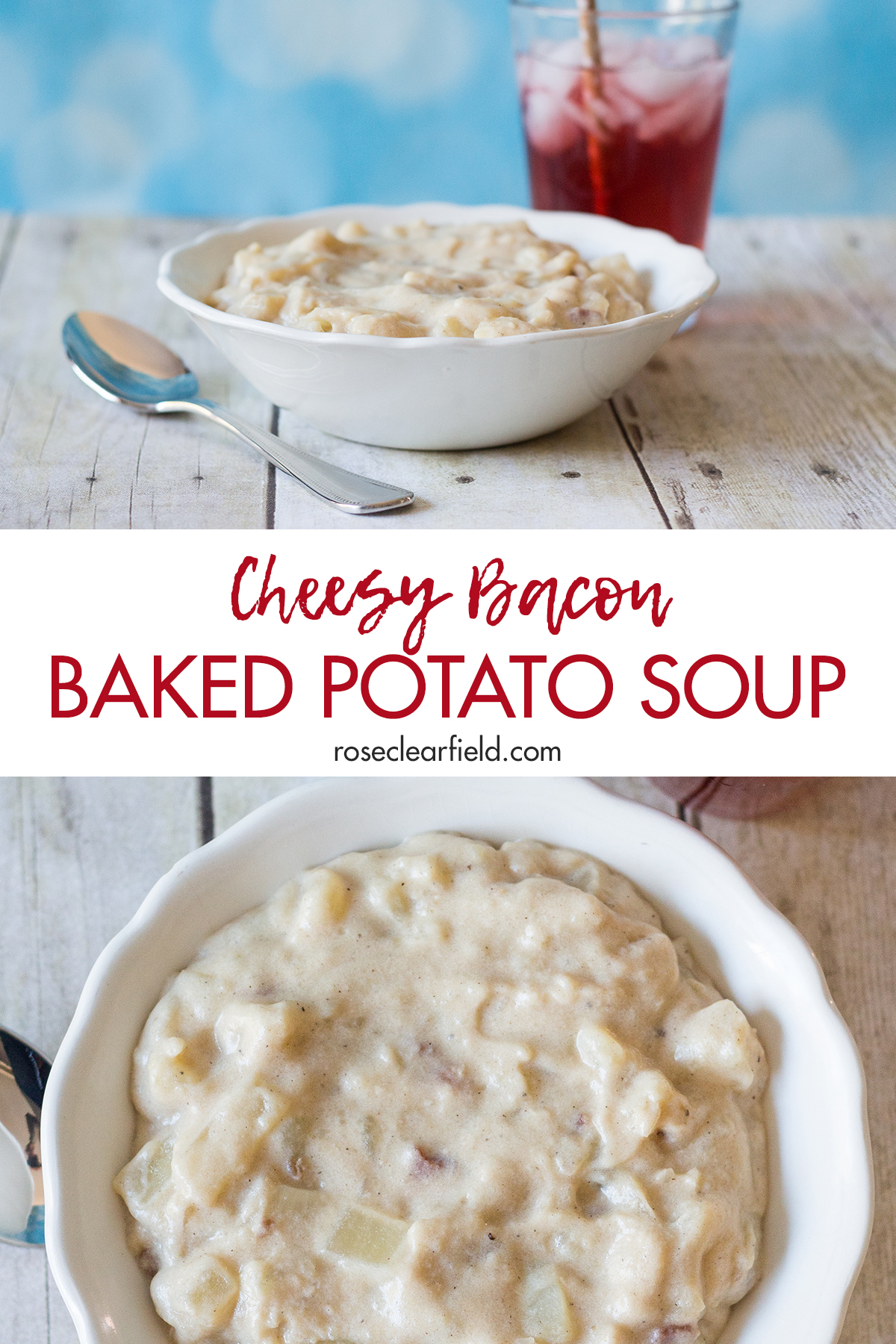 More dinner recipes: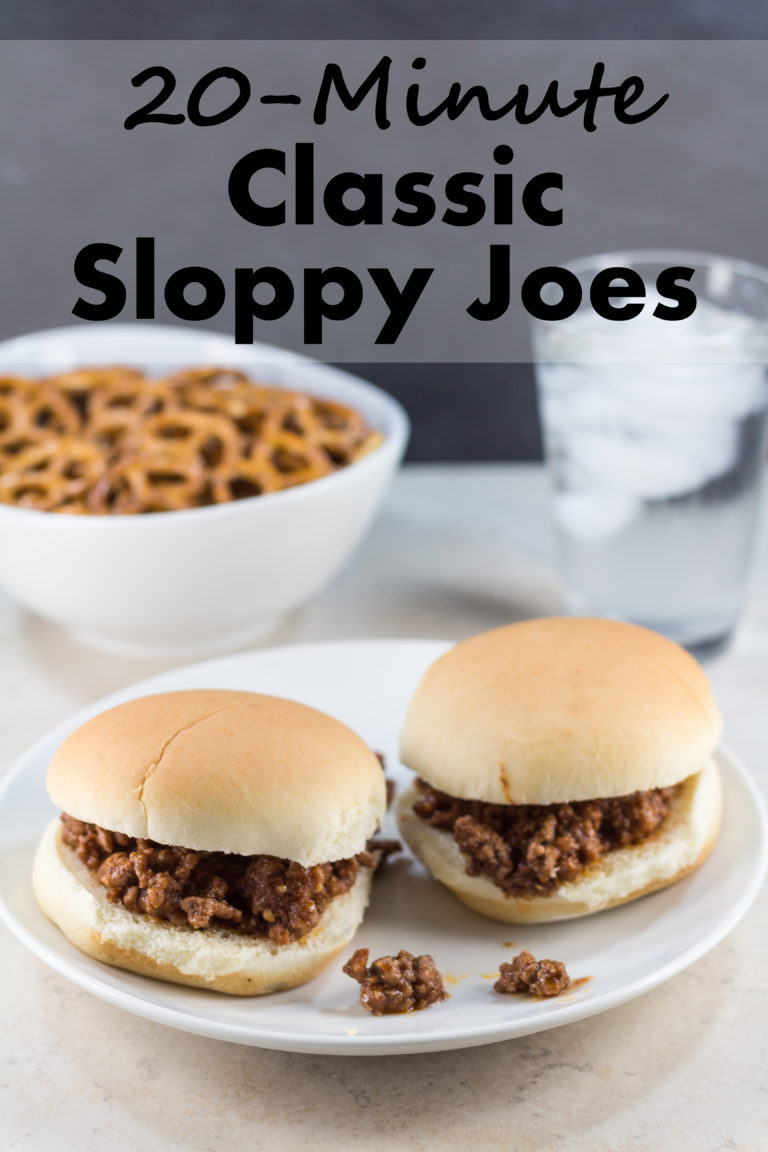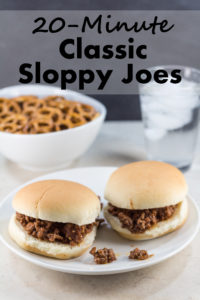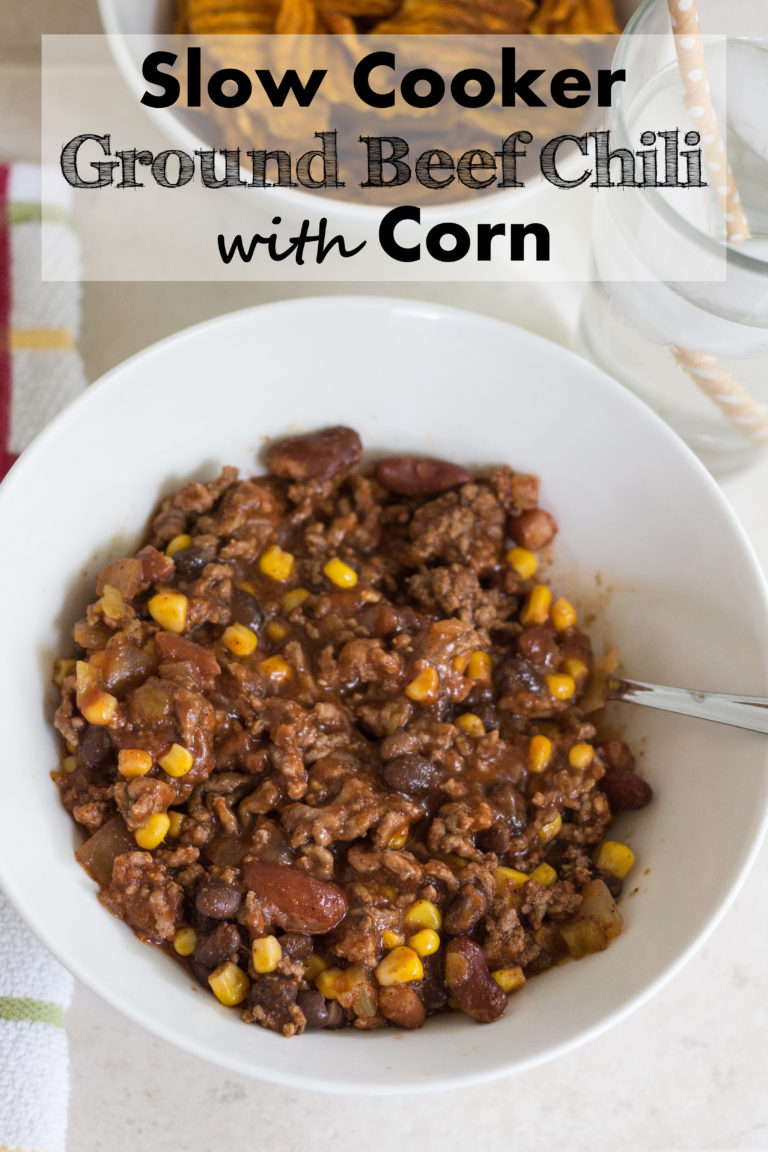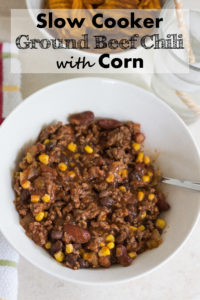 Slow Cooker Ground Beef Chili with Corn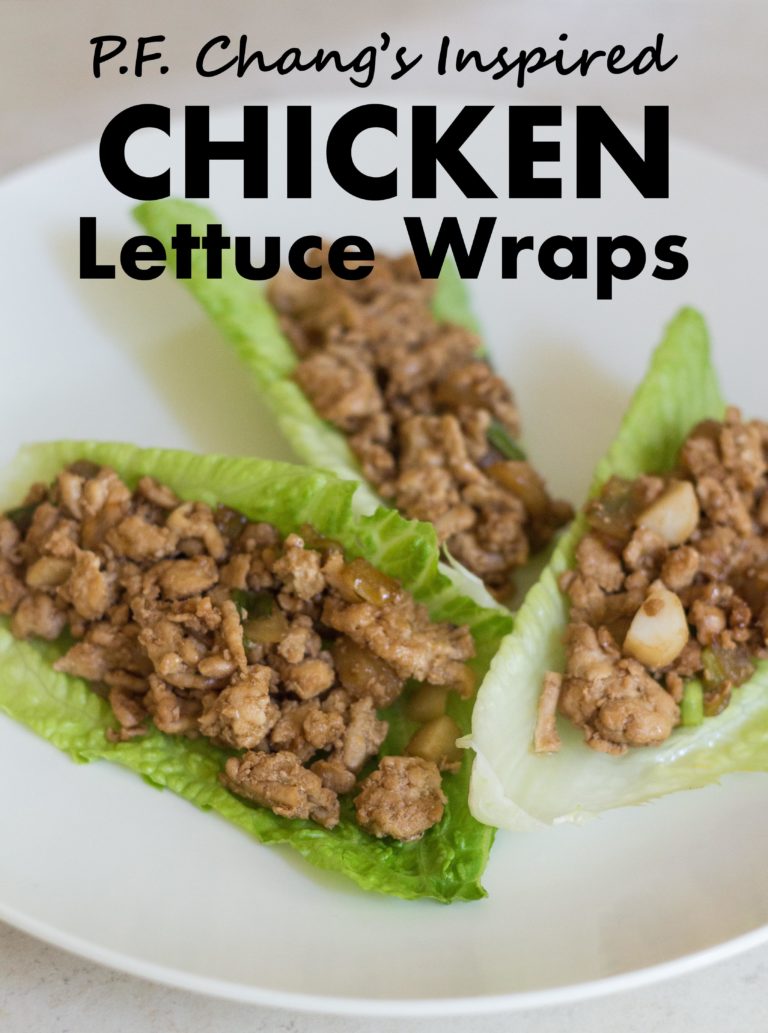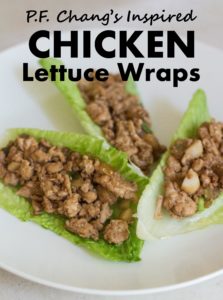 P.F. Chang's Inspired Chicken Lettuce Wraps
Save
Save
Save
Save