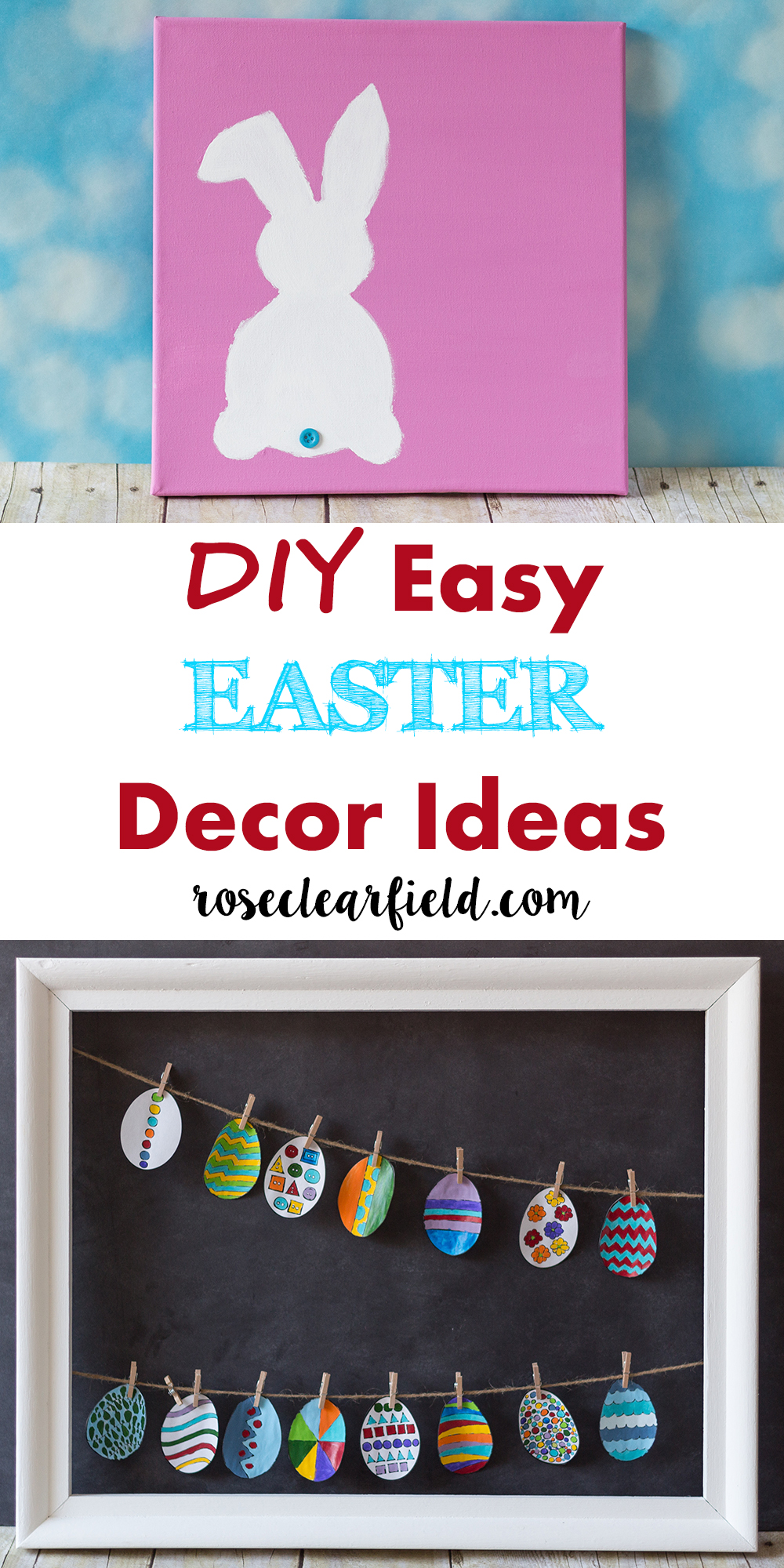 Once again, I'm on the ball with my holiday decorations! We still have just over three weeks until Easter, and I've already decorated my entryway. You have way more than enough time to put up a few simple decorations for the upcoming holiday. I'm sharing my Easter decor and then a few other DIY easy Easter decor ideas.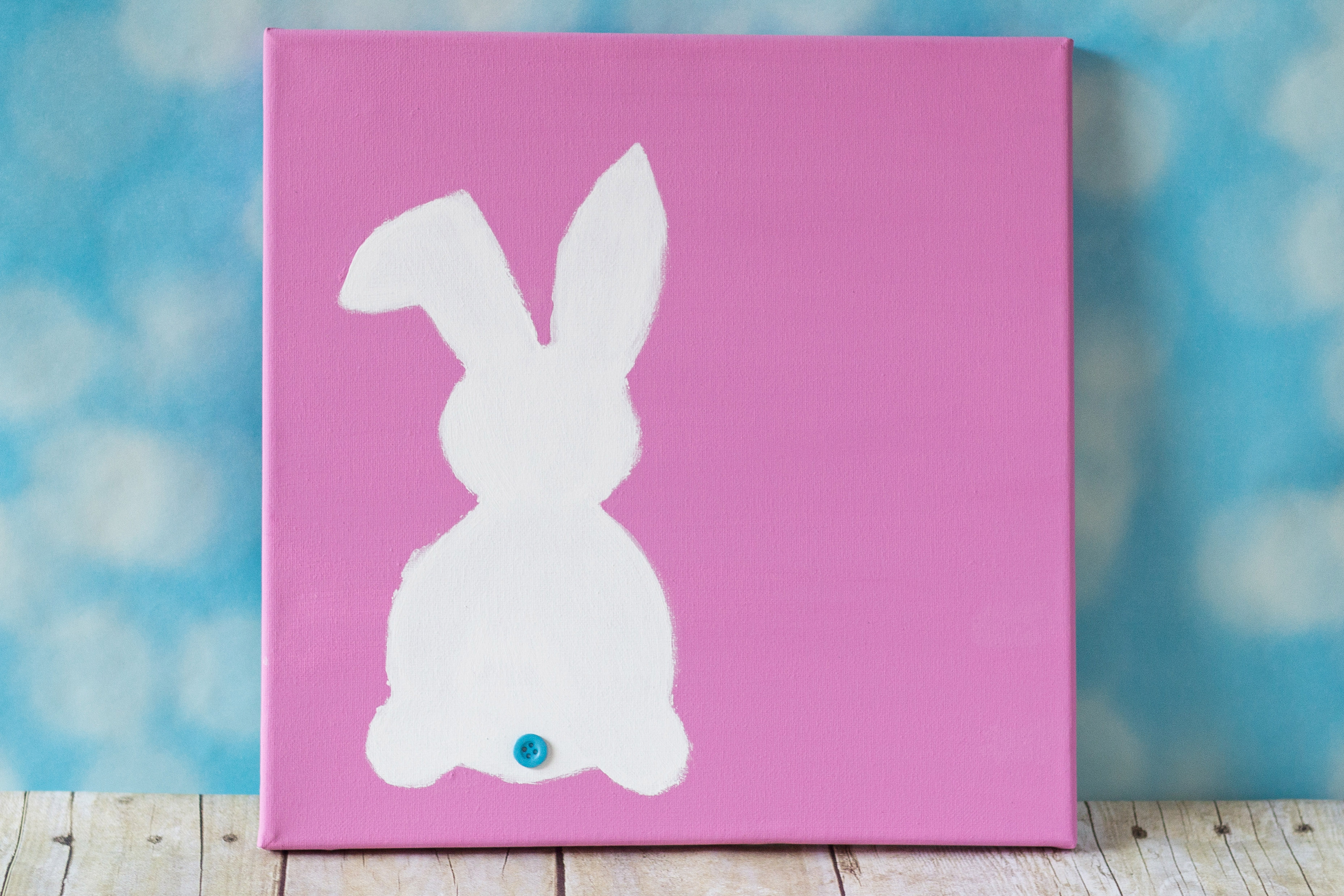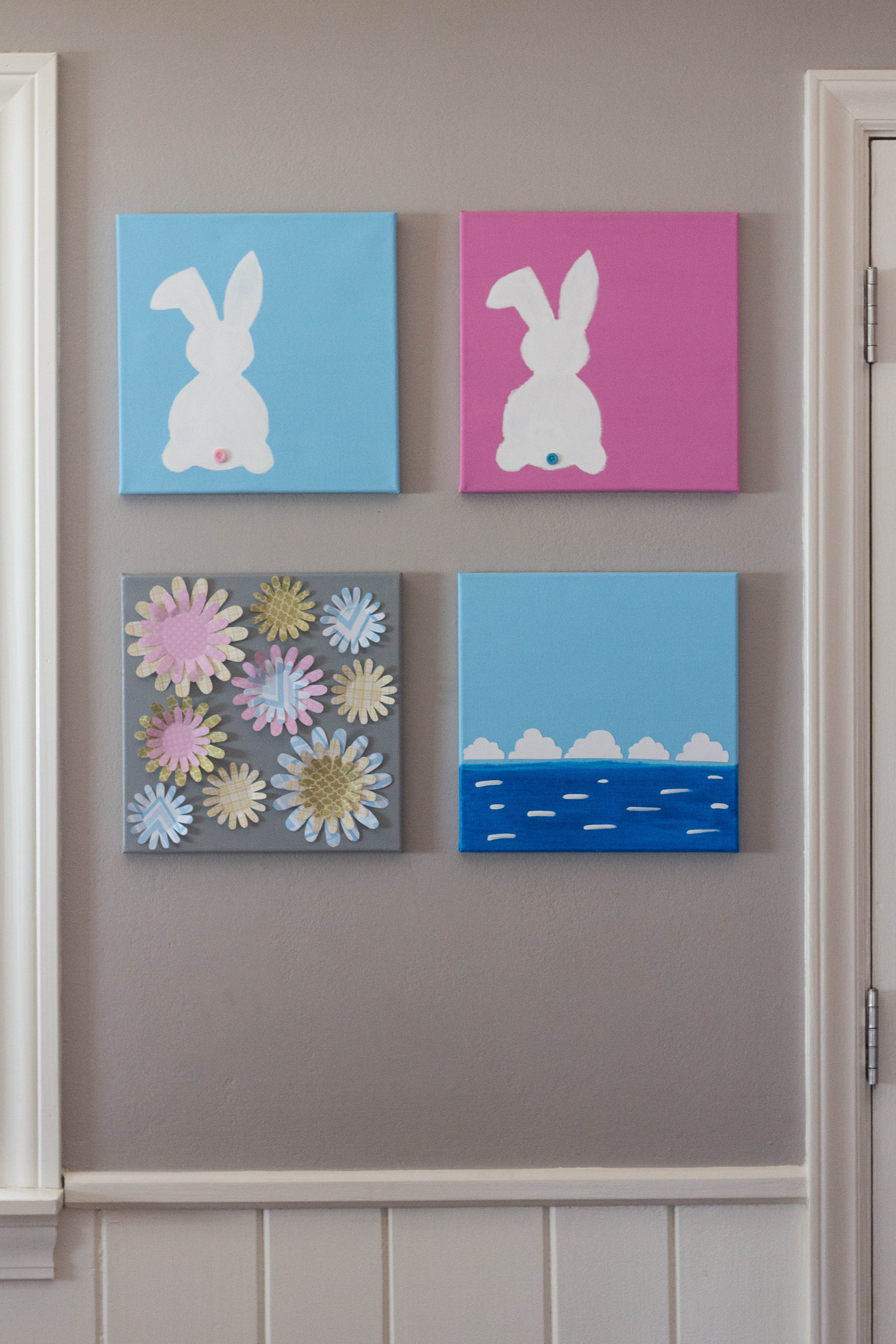 I shared the tutorial for my Easter bunny wall art on the blog earlier this week. I love my little bunnies and am so happy with this soft blue and pink art display for the spring. Most likely I'll be leaving these pieces up well into May.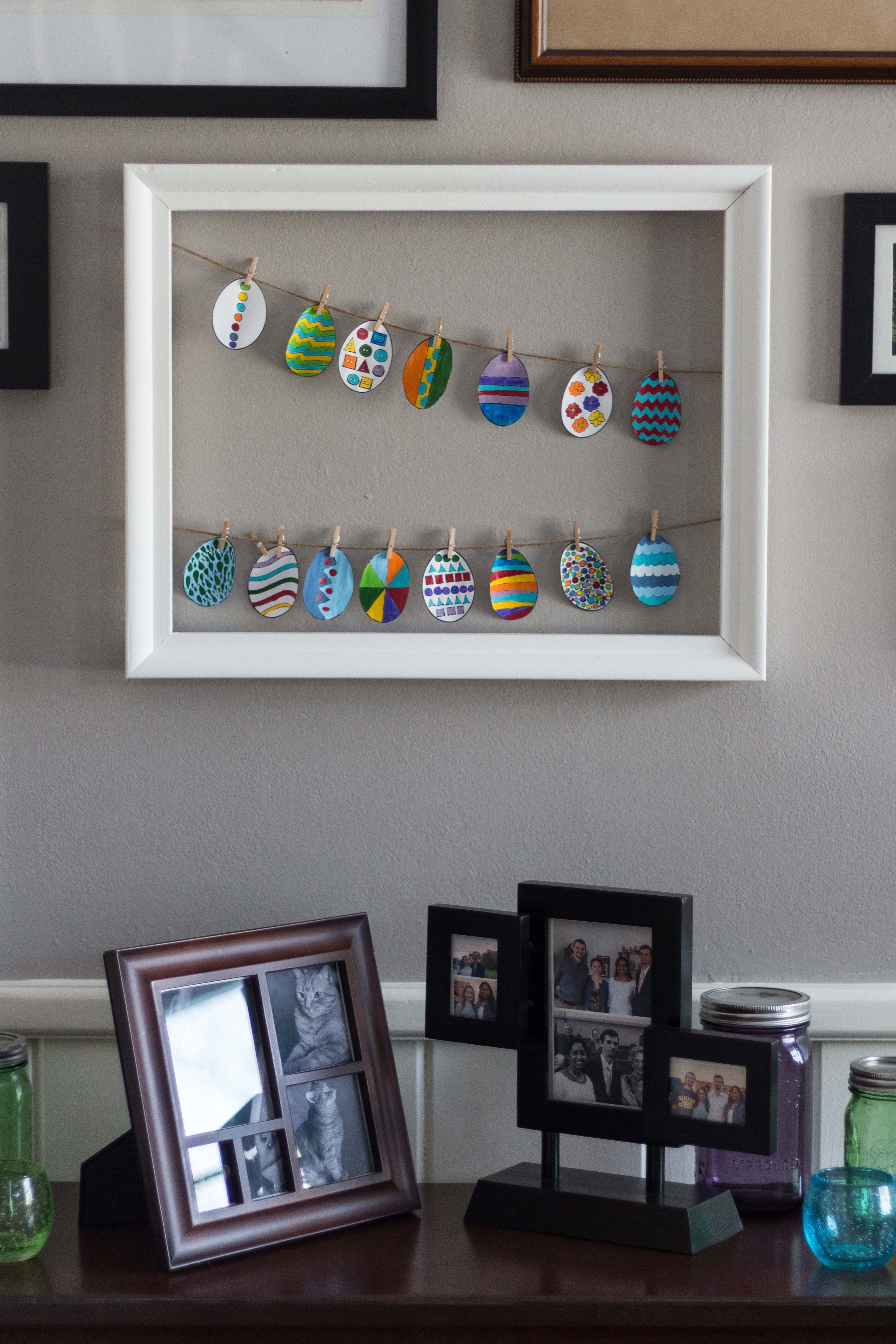 Of course, I also switched up my open frame for Easter. I made these eggs last year. I printed out blank Easter eggs, drew on designs with a black gel pen, and filled in the designs with acrylic paint. You can also print out patterned eggs to color or paint, which is perfect for little kids. I have a couple patterned templates saved on Pinterest here and here.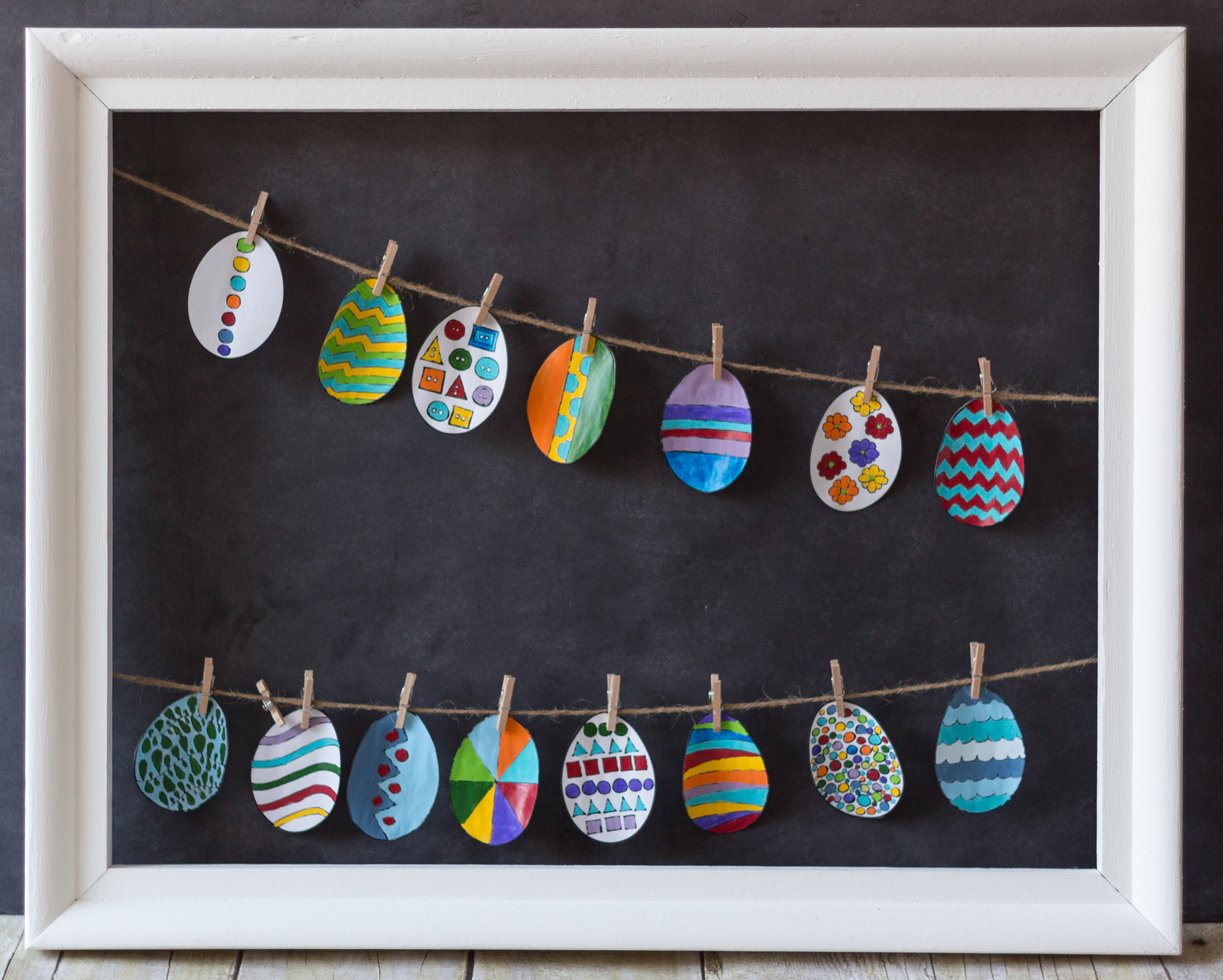 Not surprisingly, I'm sharing an Easter button piece. I love the way Manuela layered her pastel buttons. Check out the full details for the project on A Cultivated Nest. I love the button Easter egg Auntie Lolo made as well.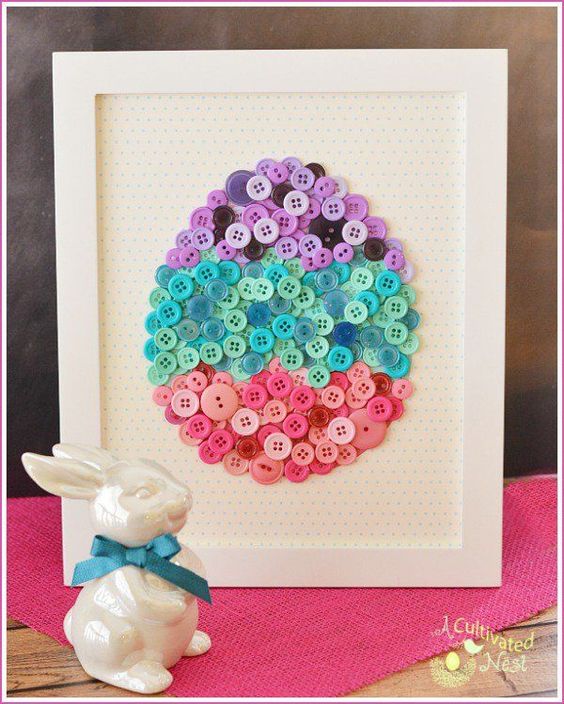 I keep talking about how I want to make a few wreaths for my front door. I haven't yet, but one of these months, I'm going to get it done. I think this washi tape egg wreath is so adorable. The tutorial is over on Tater Tots and Jello.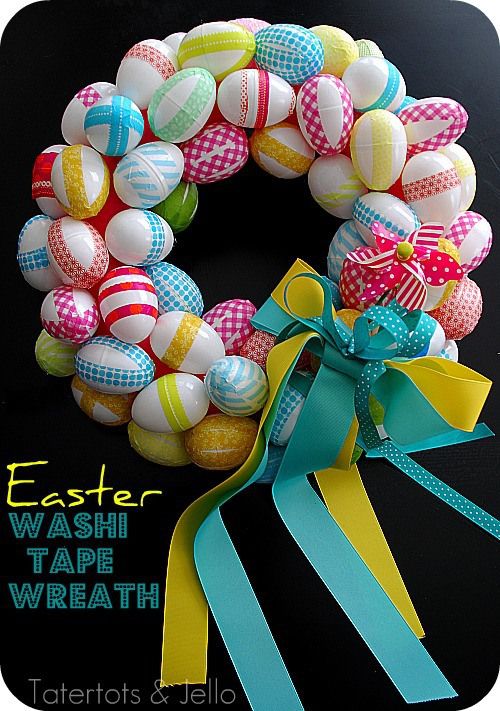 In Lorrin's moss covered eggs post, she writes, "Spending money on decorations that aren't meant to stay up year round, are usually not on the top of my list. Hey, I'm still working on filling in rooms of our house." I hear you, Lorrin! I love crafting on the cheap and don't believe you should ever have to spend a lot of money to have beautiful home decorations. Case in point: these awesome moss covered eggs. Learn how to make them at Itty Bitty by Lorrin.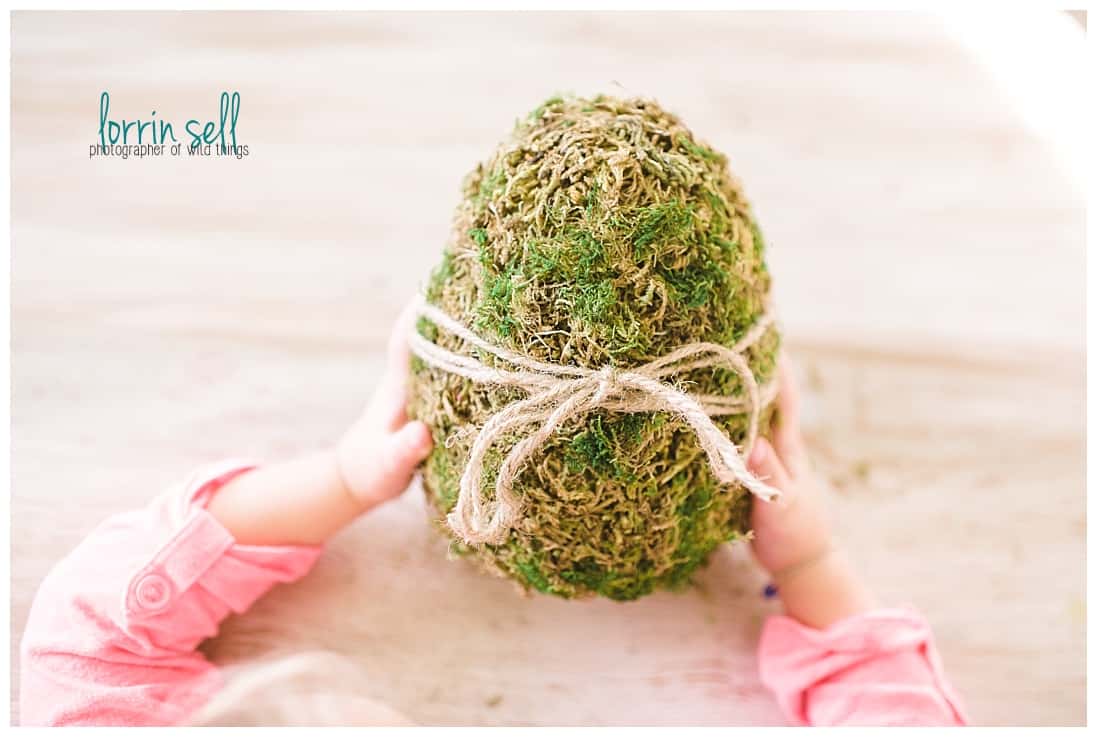 I love the idea of combining real grass and paper flowers. The vintage teacups are so whimsical, too. You do need to allow a couple of weeks to grow the grass, but the rest of the project comes together pretty easily. It's over at Squishy-Cute Designs.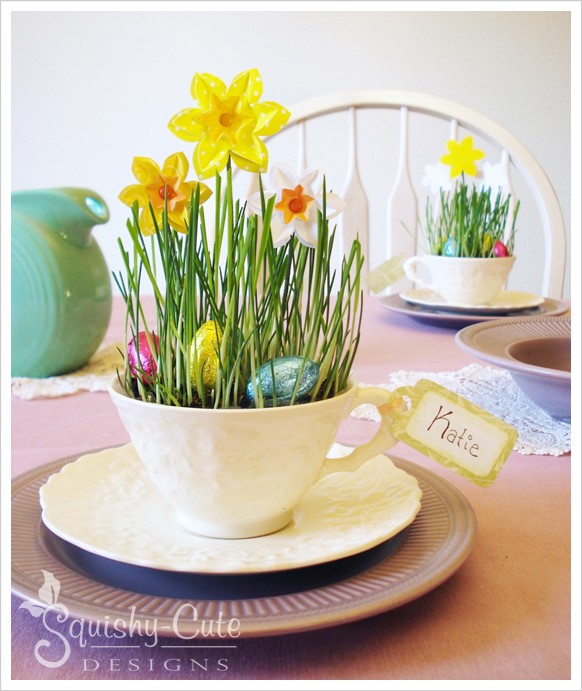 How cute is this giant carrot pillow? The bunny is so adorable, too. I feel like the bunny is a requisite with the pillow. Get the directions to make your own pillow at Faeries and Fauna.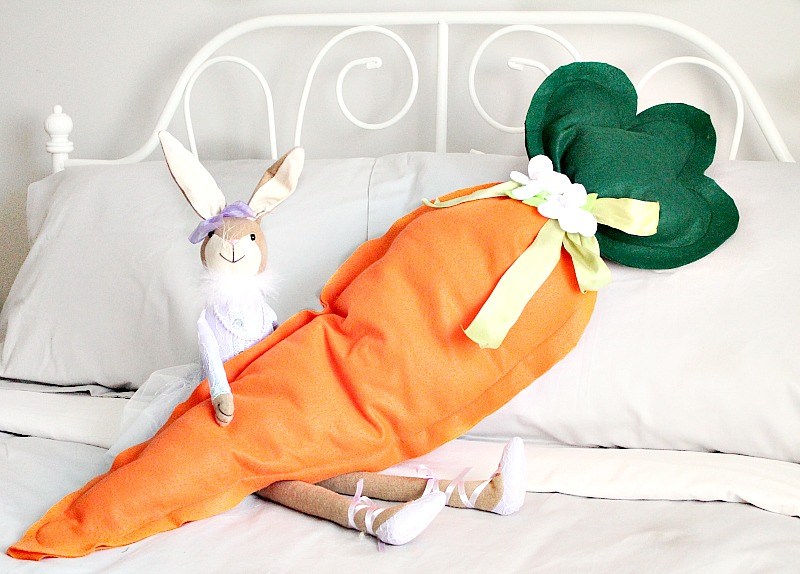 Finally, this tablescape from Crate and Barrel isn't a DIY decor idea. But it is so awesome. I love all things Crate and Barrel, but they KILLED IT with this tablescape. I'd like for someone to come create this table for me in my dining room.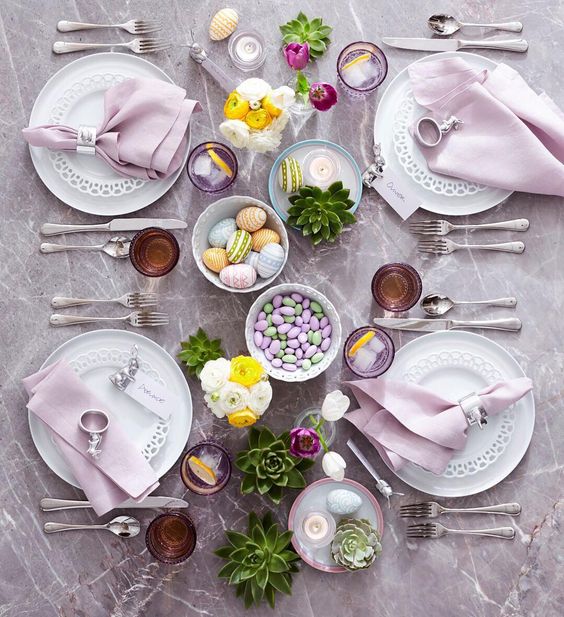 Did you make one of the DIY easy Easter decor ideas in this post?
I'd love to see it! Share it on my Facebook page, tag it #RoseClearfield on Instagram or Twitter, or send me a snap (randomcreative).
More Easter resources:
Kid Easter Baskets: Unique, Homemade, and Creative Ideas
Easter Crafts for Kids: Easy Ideas for Homemade Projects
Easter Craft Ideas for Kids and Adults: Projects with Buttons
Easy and Unique Easter Egg Decorating: Fun, Creative Ideas for Painting Eggs
Easter Photo Ideas: Photography Props and More
More DIY holiday projects!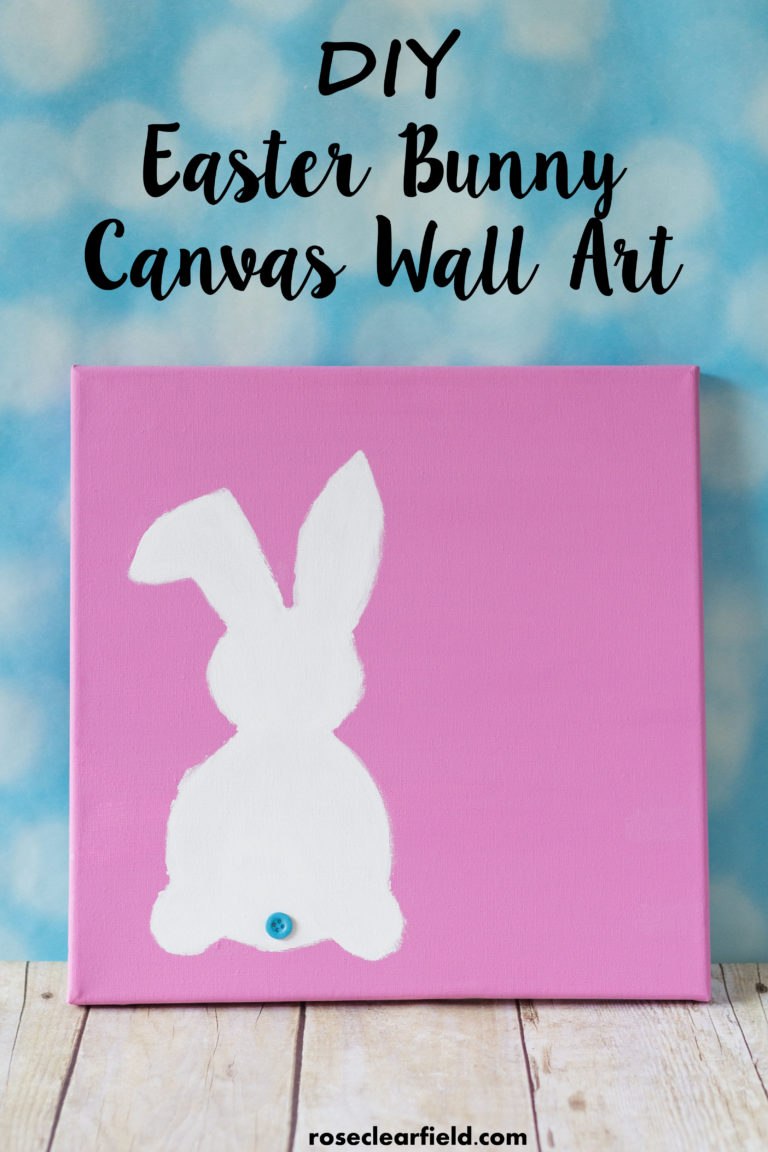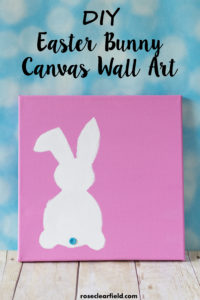 DIY Easter Bunny Canvas Wall Art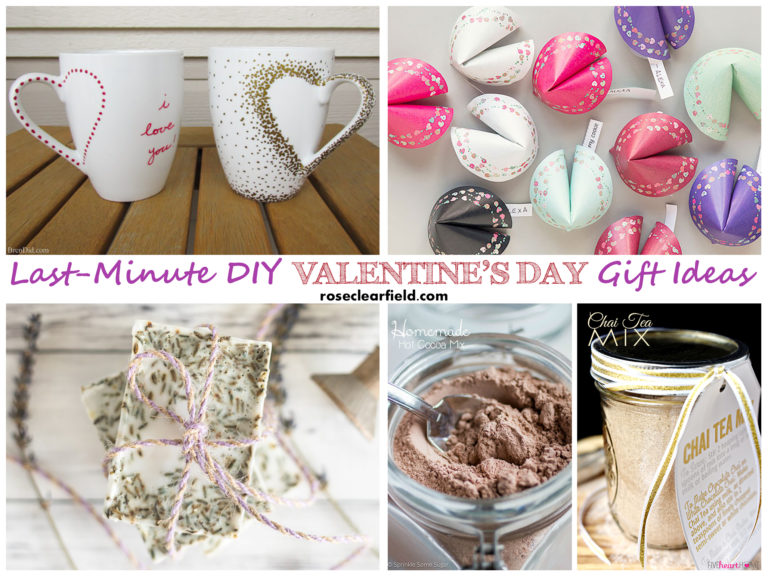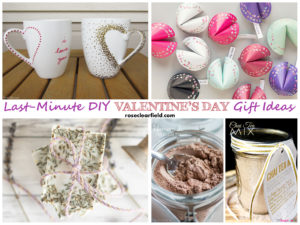 DIY Last-Minute Valentine's Day Decor Ideas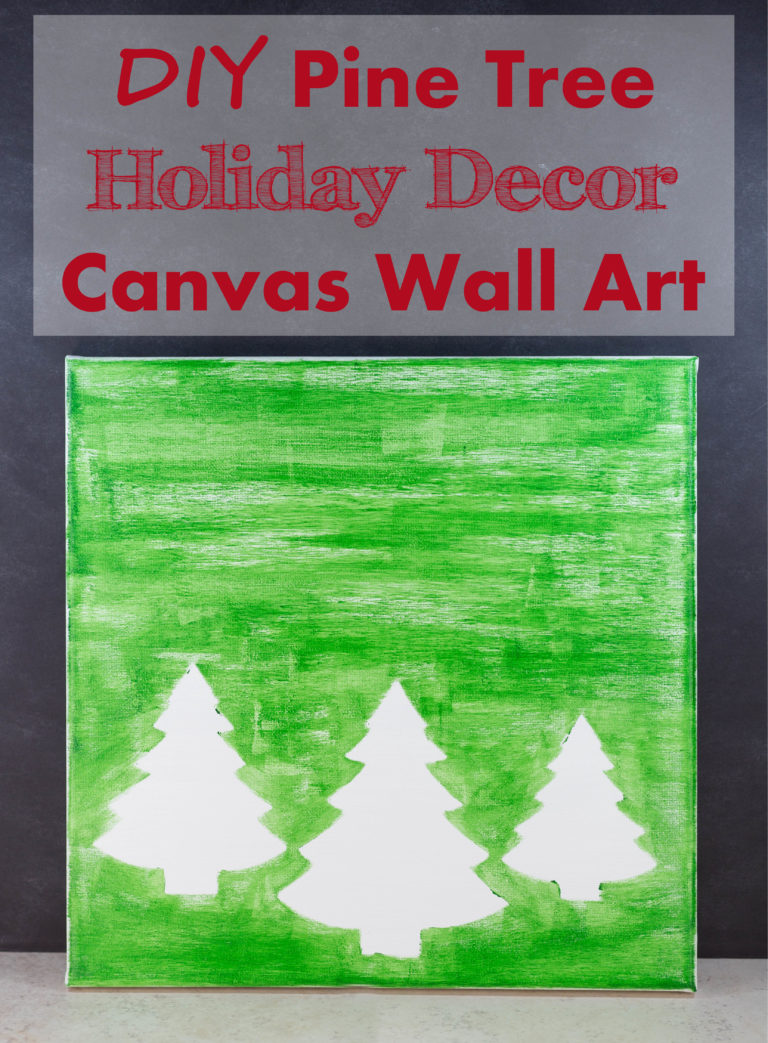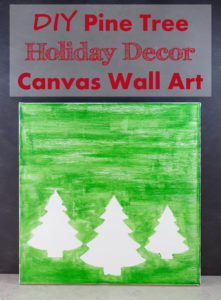 DIY Pine Tree Holiday Decor Canvas Wall Art
Save
Save
Save
Save