Last week, I made a quick trip down to Illinois for the annual orchid show, Orchids in Vogue, at the Chicago Botanic Garden. Somehow I had never been to the botanic garden before? If I had, it was many many years ago. The grounds are impressive. Spanning 385 acres on and around nine islands, the Chicago Botanic Garden has 27 gardens and four natural areas with six miles of lake shoreline.
Not surprisingly, in late March, there isn't much blooming…yet. It's right at that point where plants are just starting to poke their way out of the ground. You know that in another couple of months, the entire place is going to look completely different. I'm hoping to make another trip down there to see it in its full glory in the summer. But for this trip, I mostly stuck to the orchids exhibit, which was entirely indoors.
The orchid show was fabulous. They packed so much into a few greenhouses, with so many different plant species and vibrant colors everywhere you looked.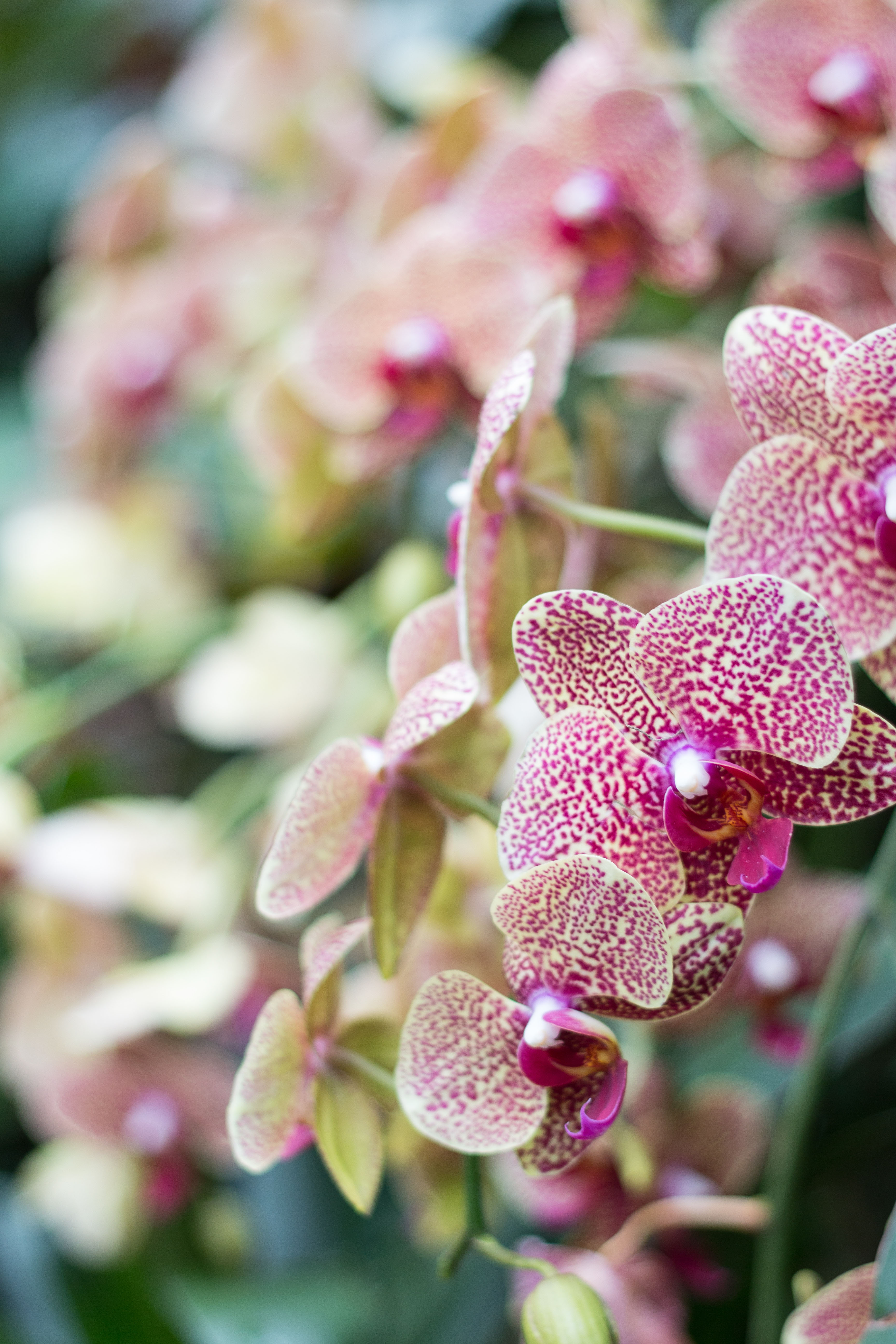 …