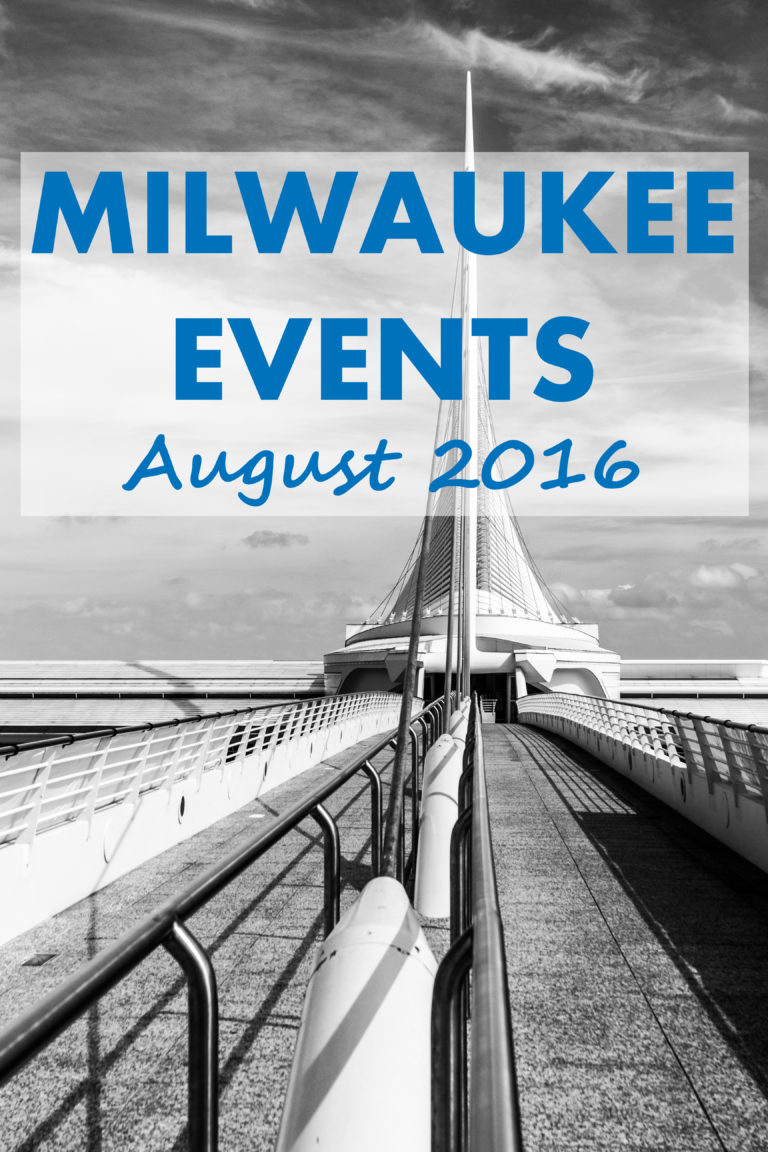 August 3: Tosa's Night Out
August 4-7: Milwaukee Comedy Festival (2016 headliner Jen Kirkman!)
August 5: NEWaukee's 6th Annual Urban Island Beach Party
August 4-14: Wisconsin State Fair
August 13: Brew City Cigar Festival
August 13-September 11: 2016 Wisconsin Senior Olympics
August 17: NEWaukee Night Market
August 18: Full Moon Tours @ North Point Lighthouse
August 18-21: Irish Fest
August 18-21: Milwaukee Journal Sentinel a la Carte at the Zoo
NEW for 2016! National Headliners
Thursday, August 18 Los Lobos, 8:00 p.m.
Friday, August 19 The Spinners, 8:00 p.m.
Saturday, August 20 Soul Asylum, 8:00 p.m.
Sunday, August 21 In Black 'N White, 3:30 p.m.
August 20: India Fest
August 26-28: Mexican Fiesta
August 27-28: MKE Fringe Fest
August 27-28: Oktoberfest @ Kegel's Inn – West Milwaukee Lions Club
Ongoing Summer Events
Bristol Renaissance Faire: Saturdays and Sundays only, July through Labor Day
Cafe Live @ The Plaza Hotel: Friday and Saturdays, 5:00-9:00 p.m., late May through late September.
Friday Night Live in Waukesha: Fridays, 6:30-9:00 p.m, June through October
Jazz in the Park: Thursdays, 5:00-9:00 p.m, early June through early September
Lakeshore Chinooks: The Lakeshore Chinooks baseball team plays at Kapoc Park on the grounds of Concordia University-Wisconsin through late August.
Live at Peck: Sunday band concerts, Tuesday lunch concerts, Tuesday dance competitions, and Friday family movies. Late July through late August. The series concludes with the Taste of Islands, Saturday, August 27 from 2:00-10:00 p.m.
Live at the Lakefront: Wednesdays, 5:30-9:00 p.m., mid July through late August.
NEWaukee's Lunar Series Presented by Penrod @ the Milwaukee Athletic Club: Fridays, 6:00-11:00 p.m., early July through early September.
Old World Wisconsin: Old World Wisconsin features special events and classes all summer long.
River Rhythms: Wednesdays, 6:30-9:00 p.m, early June through late August.
Sunday Sounds: Sundays, 2:00-5:00 p.m, late May through early September.
Sunset Zoofari: Wednesdays, 6:00-9:00 p.m, late June through early August.
Tosa Tonight: Wednesdays, 6:00-10:00 p.m, early June through late August.
Wednesday Night Live @ State Fair Park: Wednesdays, 6:00-11:00 p.m, late June through late August.
Are you looking for even more free music?
Check out Free Music Milwaukee and county.milwaukee.gov.
Farmers Markets
The greater Milwaukee area is home to dozens of fabulous farmers markets, including one of my personal favorites (and one of the biggest in the area), the West Allis Farmers Market. Many Milwaukee farmers markets operate through mid to late fall.
Outdoor Movies
There are around a dozen places to catch free outdoor movies during the summer, including the popular Fish Fry at a Flick at Discovery World. Check out the full 2016 line up for the Milwaukee park movie nights here.
Beer Gardens
Milwaukee is home to four fabulous beer gardens, all of which operate through October. It's not too late to enjoy a brew and a giant pretzel in a gorgeous park setting. The Landing at Hoyt Park features live music on Thursdays, Fridays, and Saturdays (see event calendar for times), and the South Shore Terrace features live music Wednesday evenings from 5:00-8:00 p.m.
Are you looking for even more things to do in Milwaukee on the cheap?
Check out Free Things To Do In Milwaukee WI.
[Disclaimer: I do not work for the city of Milwaukee. I am not paid to promote any of the events listed on this page. I'm simply a resident of southeast WI who loves Milwaukee and enjoys attending and generating exposure for events in Milwaukee.]
Save
Save
Save
Save
Save
Save
Save
Save
Save
Save
Save
Save
Save
Save
Save
Save
Save
Save
Save
Save