Christmas is my single favorite holiday to decorate for, hands down. I change up some of my decor for every season and holiday, but I do so much more for Christmas and generally, just get a lot more excited about it.
Of course, I love color, but I also gravitate toward classic Christmas pieces that I'll look forward to pulling out year after year that won't look dated or cheesy. Today I'm sharing some Christmas decoration inspiration as well as a few of my favorite decoration picks. Happy holiday decorating!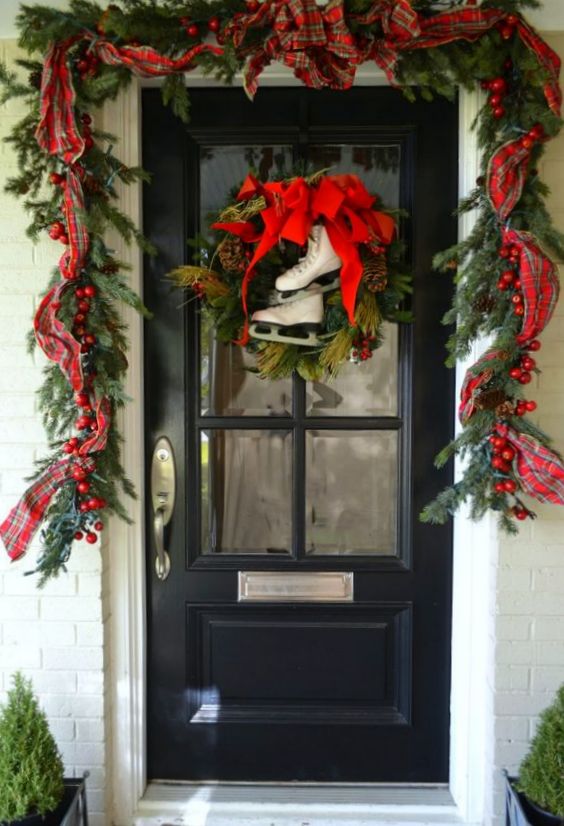 [via]
The ribbon and garland frame the doorway perfectly here. I love how the white skates and bright red bow stand out against the black door.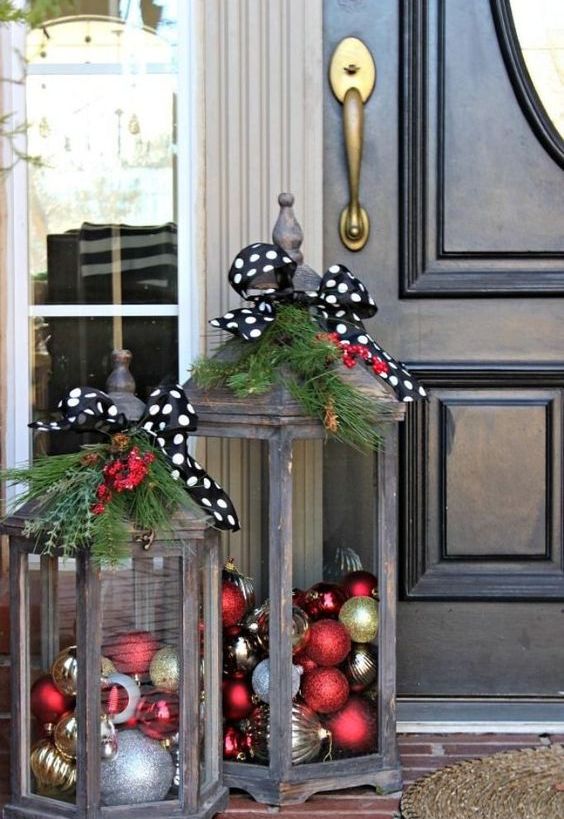 [via]
Filling lanterns with inexpensive Christmas ornaments adds a decorative touch to any porch or entryway with very little effort. I love how the lanterns are topped with pine branches and black and white polka dot bows.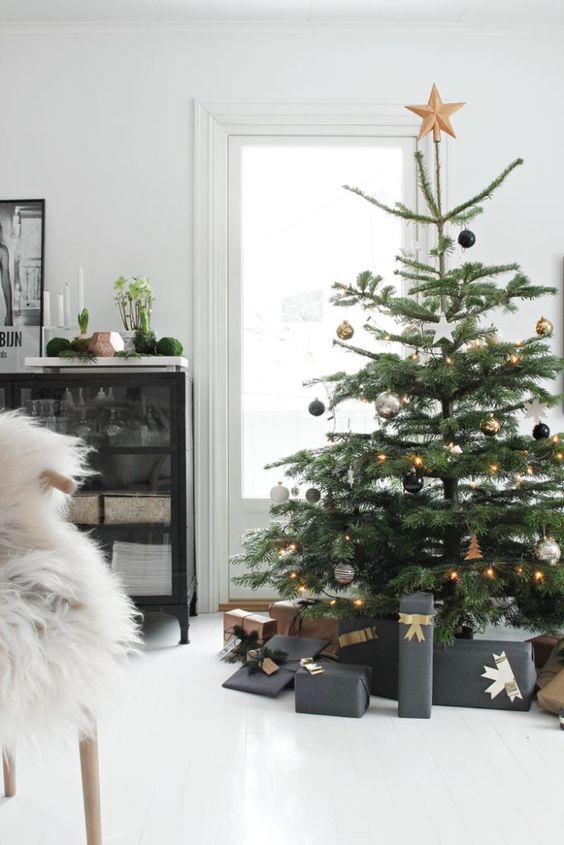 [original source no longer available]
Using I'm all about decorating with as much color as possible. But I love the neutral color scheme for this living room's holiday decorations. The black wrapped presents with metallic bows are especially great.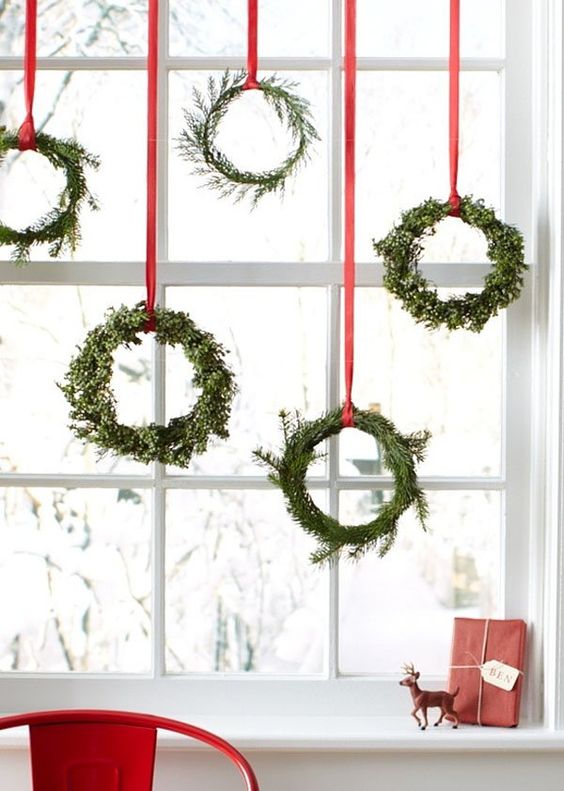 [via]
Wreaths hanging from red ribbon are so simple and sure to wow all of your family and friends during the holidays. I love this display for a large living room or kitchen window. It would look so festive in a dining room, too.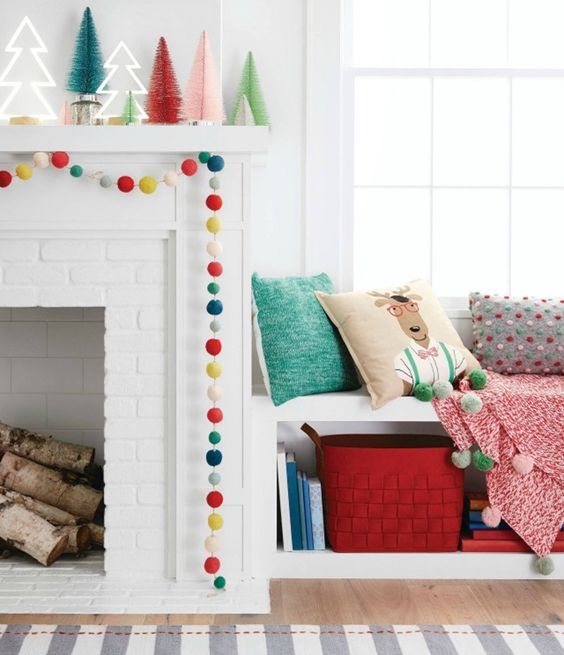 [via]
This collection of holiday decorations from Target from a few years ago is fabulous. I absolutely love the mixture of colors and textures. It's bold and fun without looking cluttered or overly busy.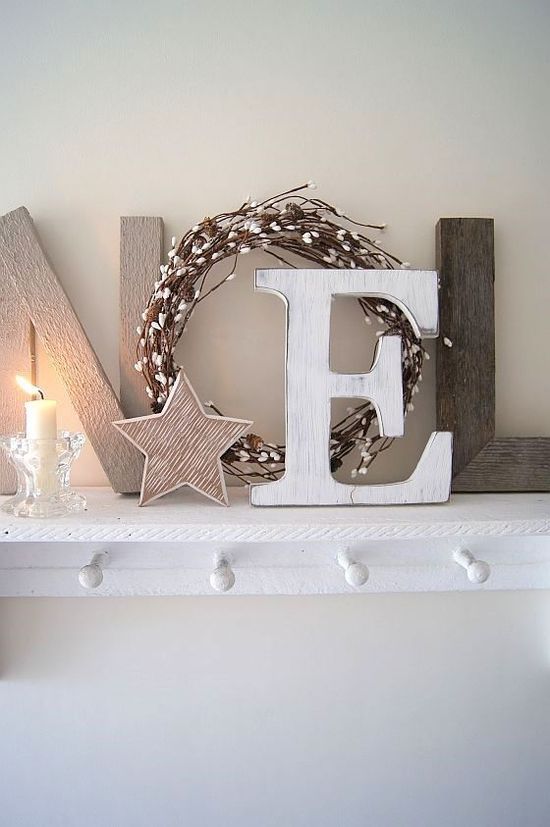 [via]
I love this creative way to display "Noel" on a mantel or shelf during the Christmas season. The single candle and star add the perfect finishing touches.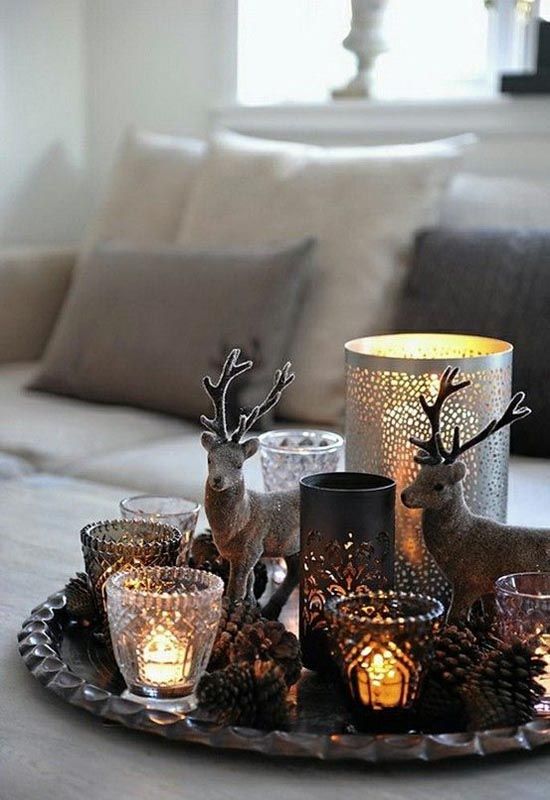 [via]
I have a huge thing about decorating with deer for Christmas and own way more Crate and Barrel metal deer than I care to admit. As such, this coffee table or dining room table centerpiece with deer, pine cones, and candles really appealed to me.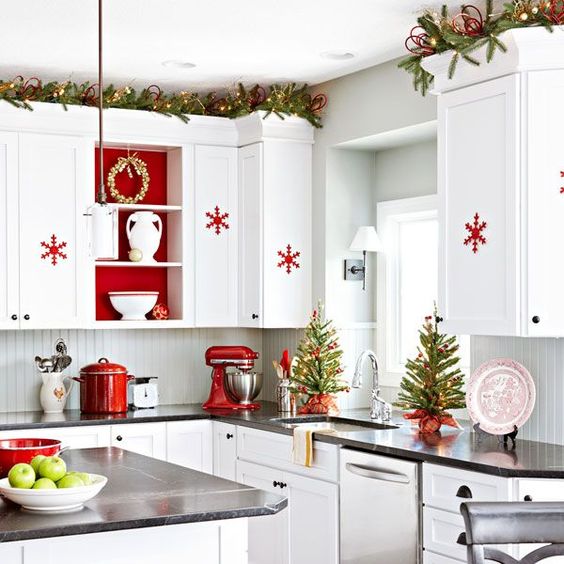 [via]
I love absolutely everything about this kitchen and want someone to make my kitchen look this bright and cheerful. The holiday touches here are so simple but have a big impact. The kitchen looks appropriately festive without going overboard.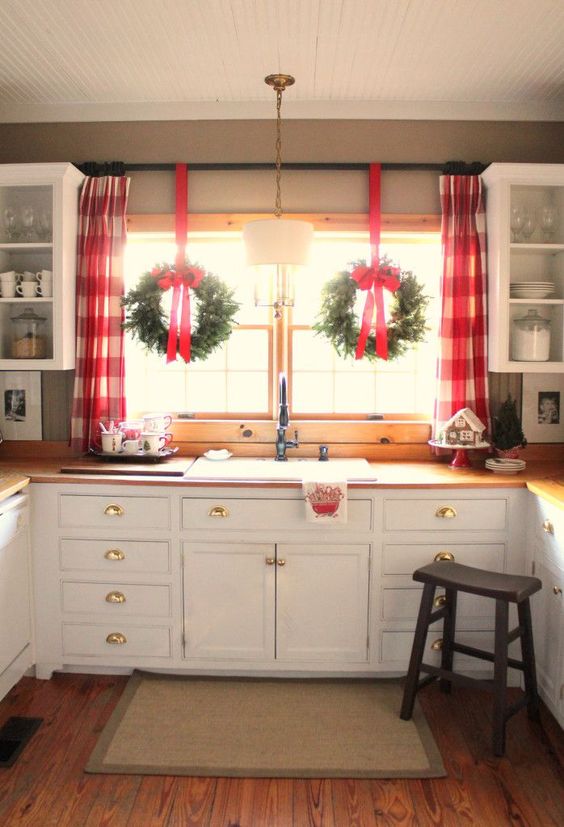 [via]
A few Christmas decor items to kick off your decorating this holiday season!
buffalo check holiday pillows – set of 4 // "have a very Merry Christmas" wall hanging // Merry Christmas banner // buffalo check table runner // snowflake window clings // twinkle star lights // reindeer tealight candle holders // poinsettia table runner // artificial decorated Christmas tree
[Disclaimer: The Christmas product links I'm sharing in this post are affiliate links. Thanks for your support!]
More holiday home decor resources: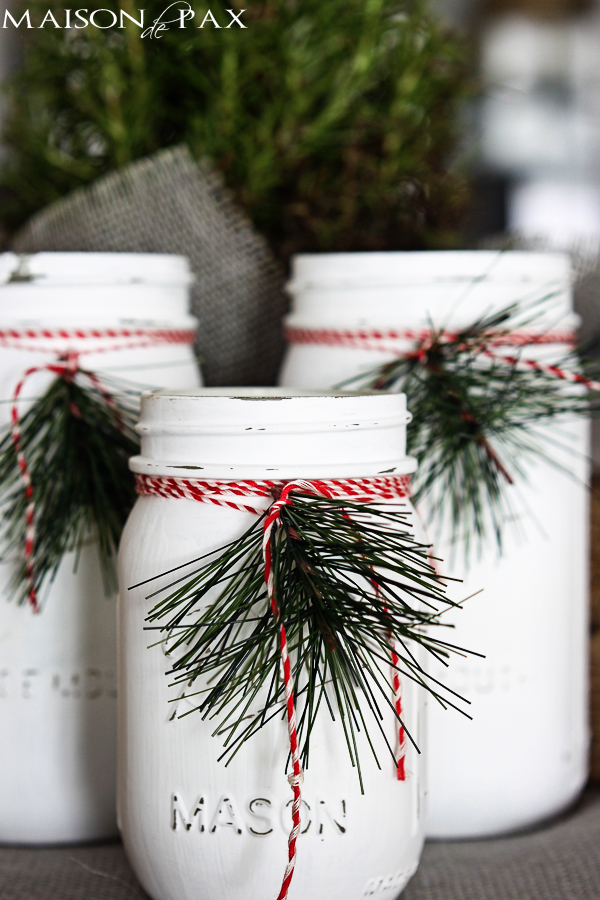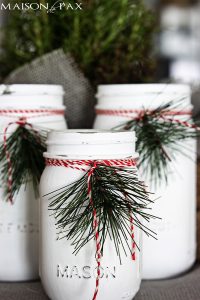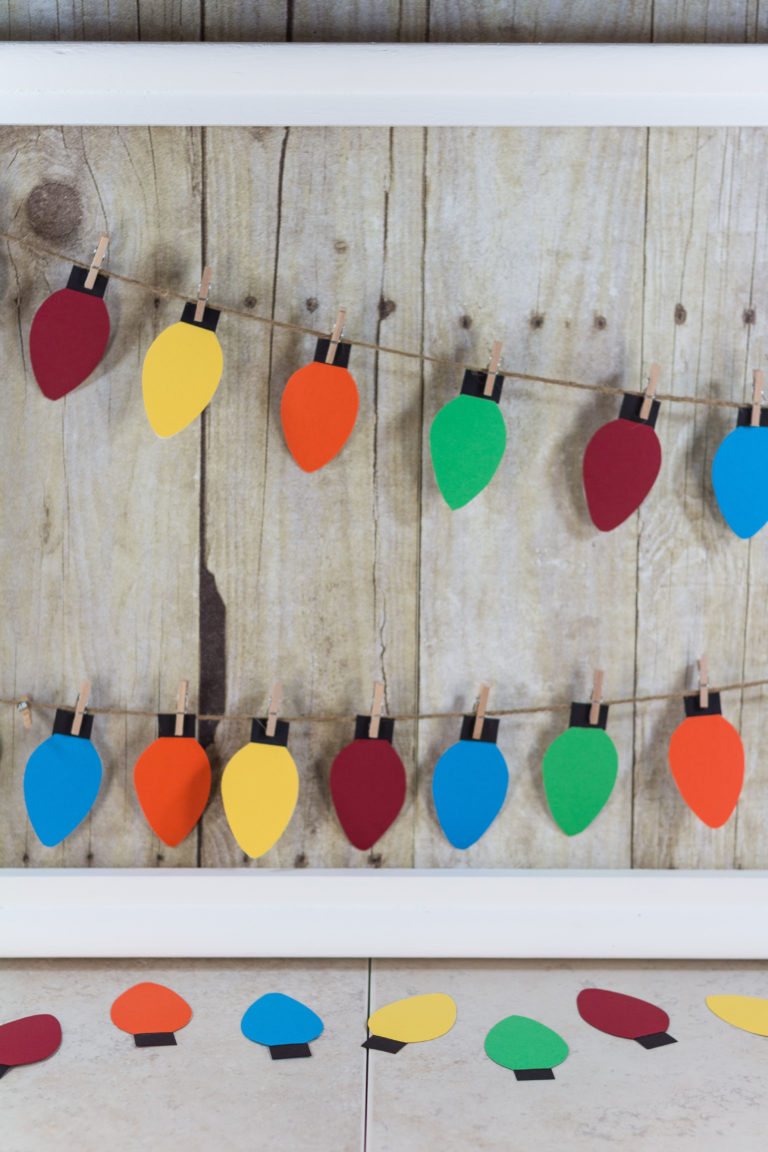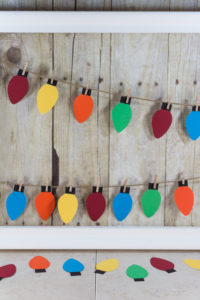 DIY Paper Christmas Lights Decoration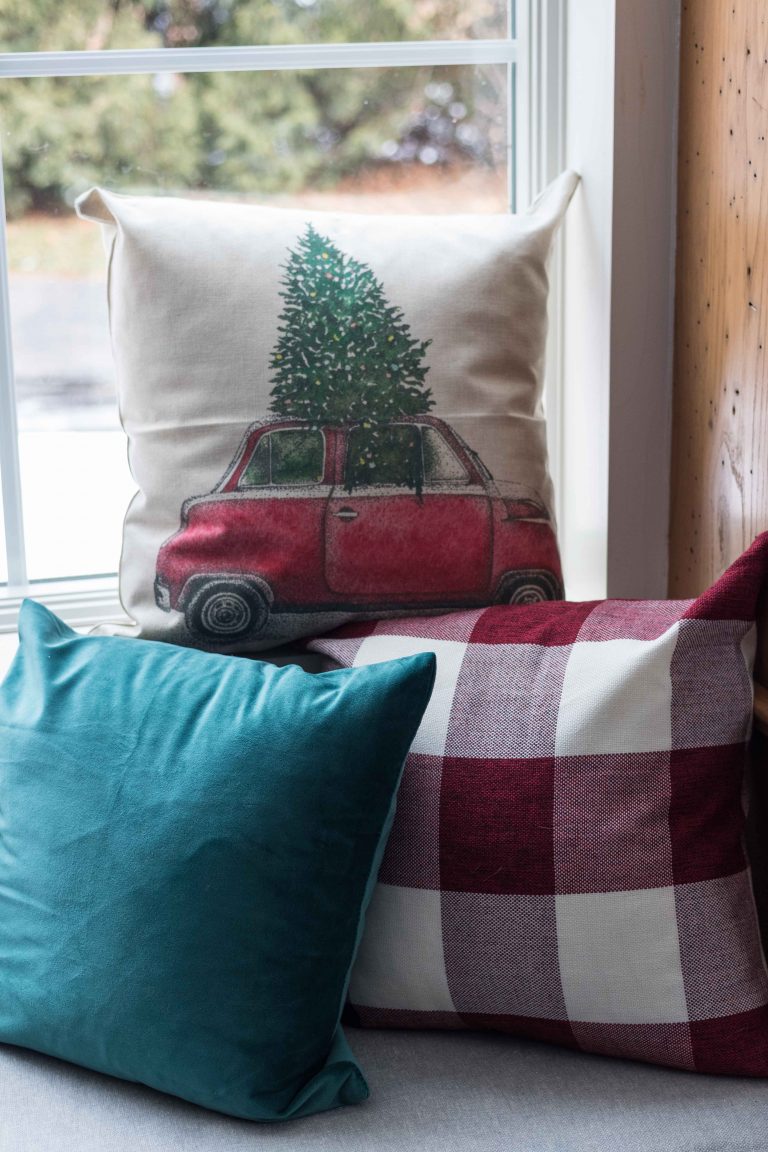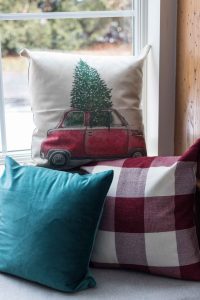 Save
Save
Save
Save
Save