Welcome to my first what I read post for 2018! I had so much fun writing what I read posts in 2017 that I'm keeping it going for another year. I'm excited to share my January reads with you today.
In January, I listened to:
In January, I read:
Uncommon Type by Tom Hanks. So, Tom Hanks is a fantastic writer. If you've seen That Thing You Do, it should come as no surprise that his first collection of short stories is on that level. (If you haven't, please go watch it ASAP.) He has a great variety of characters, settings, time periods, etc. And I love the tie-in of the typewriter theme throughout the book.
Natural Disaster by Ginger Zee. I read Ginger Zee's book because we went to the same undergrad. She also has relatives in my home town. So while I don't know her, we know a lot of people in common, and I've been hearing Ginger Zee stories through the grapevine for years. For the right person, Natural Disaster is a powerful, must-read book. I'm not that person. I'm sure I sound like a broken record, but the chapter order was confusing, which always bugs me in memoirs. Her writing is okay but leaves a lot to be desired.
In January, I re-read:
Harry Potter and the Sourcer's Stone. You may or may not remember that in my 2018 goals post, I shared that there are a number of books I want to re-read this year. First up on the re-read list is the entire Harry Potter series. I have only re-read the first three books and not since college. I wasn't sure what it would be like re-reading books I really loved a long time ago. Are they still that good and all that. Yeah, the Harry Potter books are still really really good. The writing is top notch. The characters and themes are timeless. If you have only watched the movies, you are missing out. I think that the movies are well done, but the books are so much better. Now I just want to stay up until 1 a.m. every night re-reading Harry Potter.
What have you been reading lately?
I'm always looking for new recommendations!
More reading posts: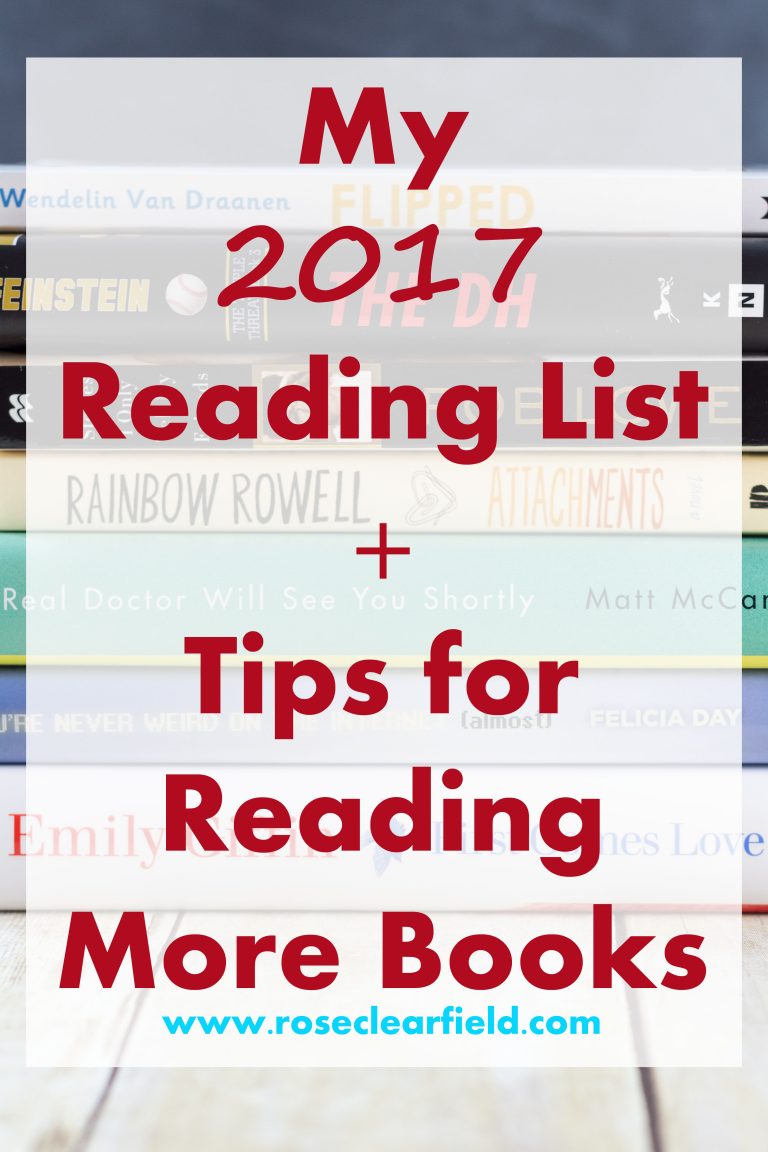 My 2017 Reading List + Tips for Reading More Books