Last week, Jake and I spent a few days in New Orleans for an annual medical conference. It was a short trip but a lot of fun. There is so much amazing food, art, and architecture in this old Southern city.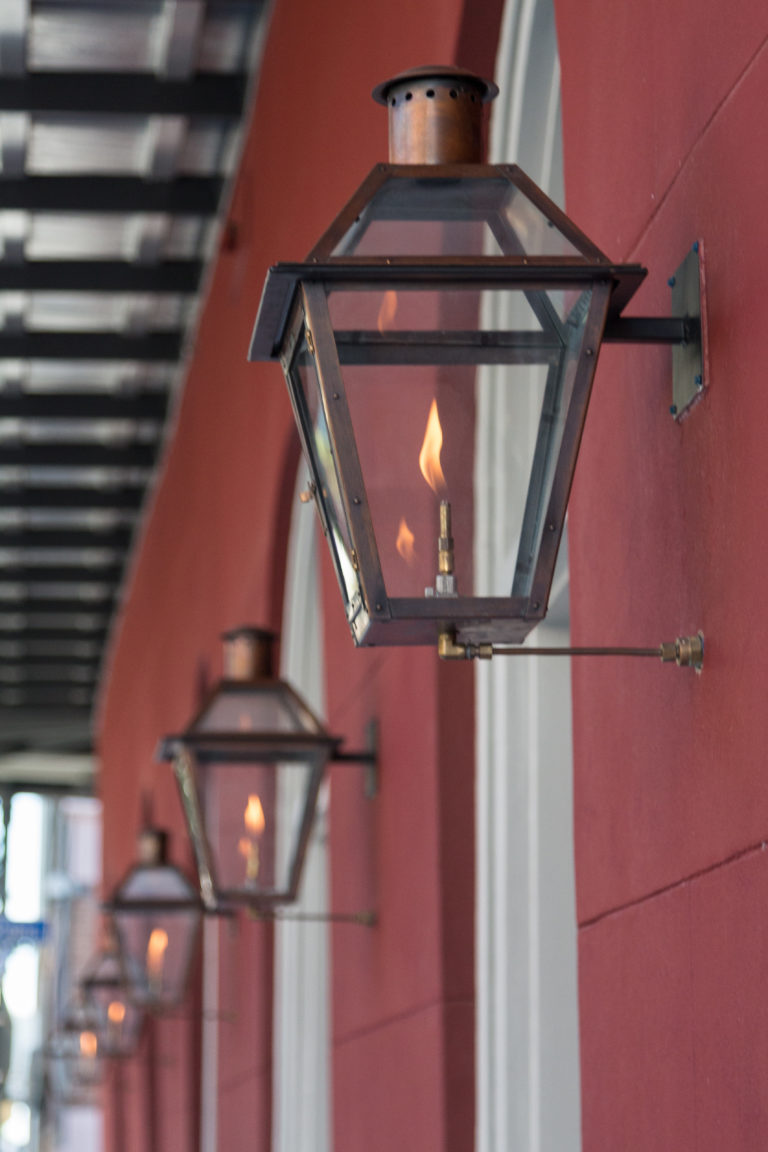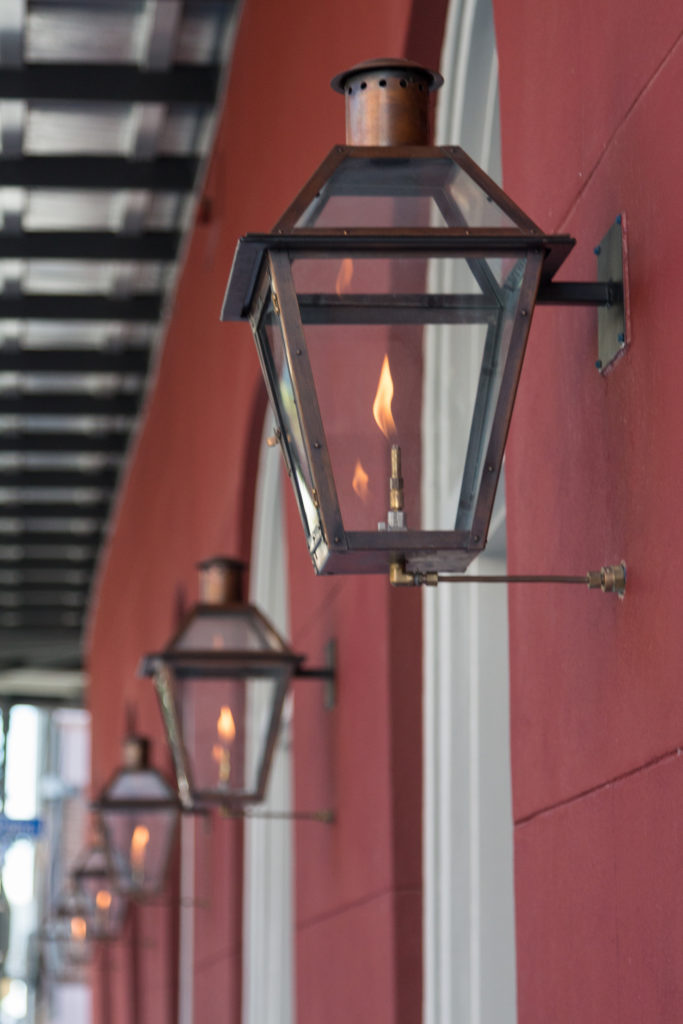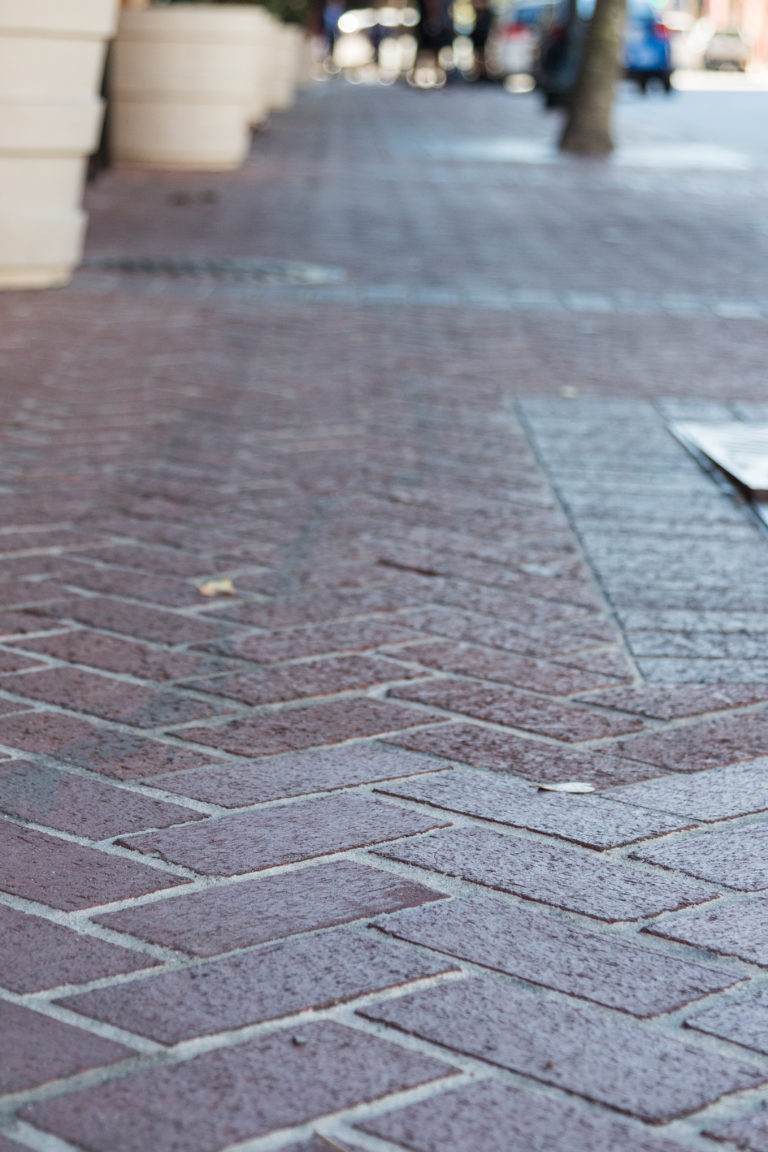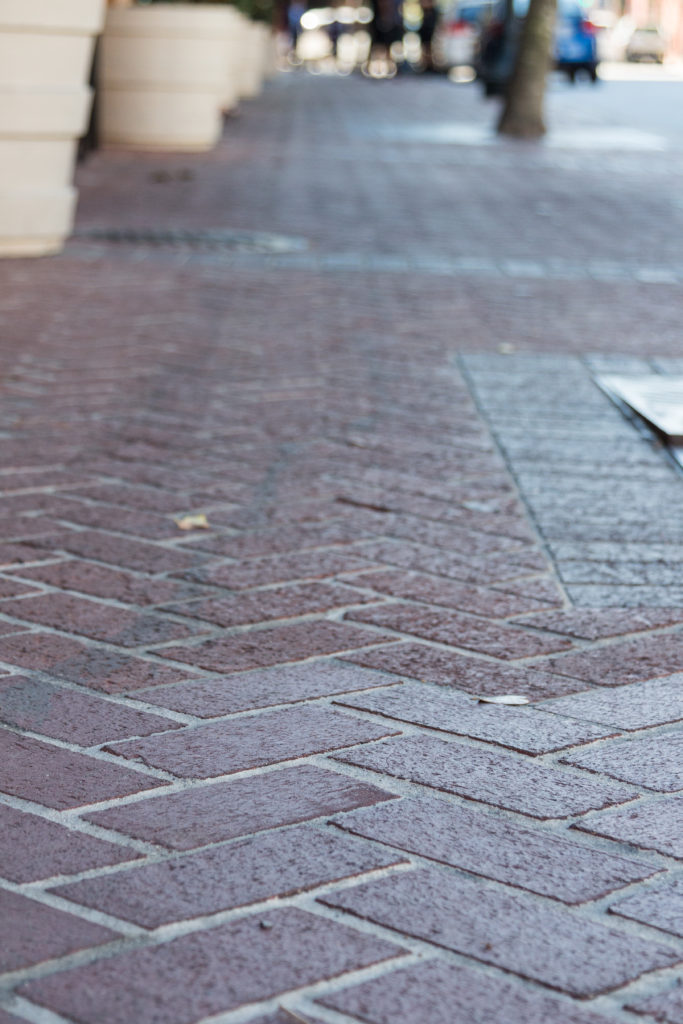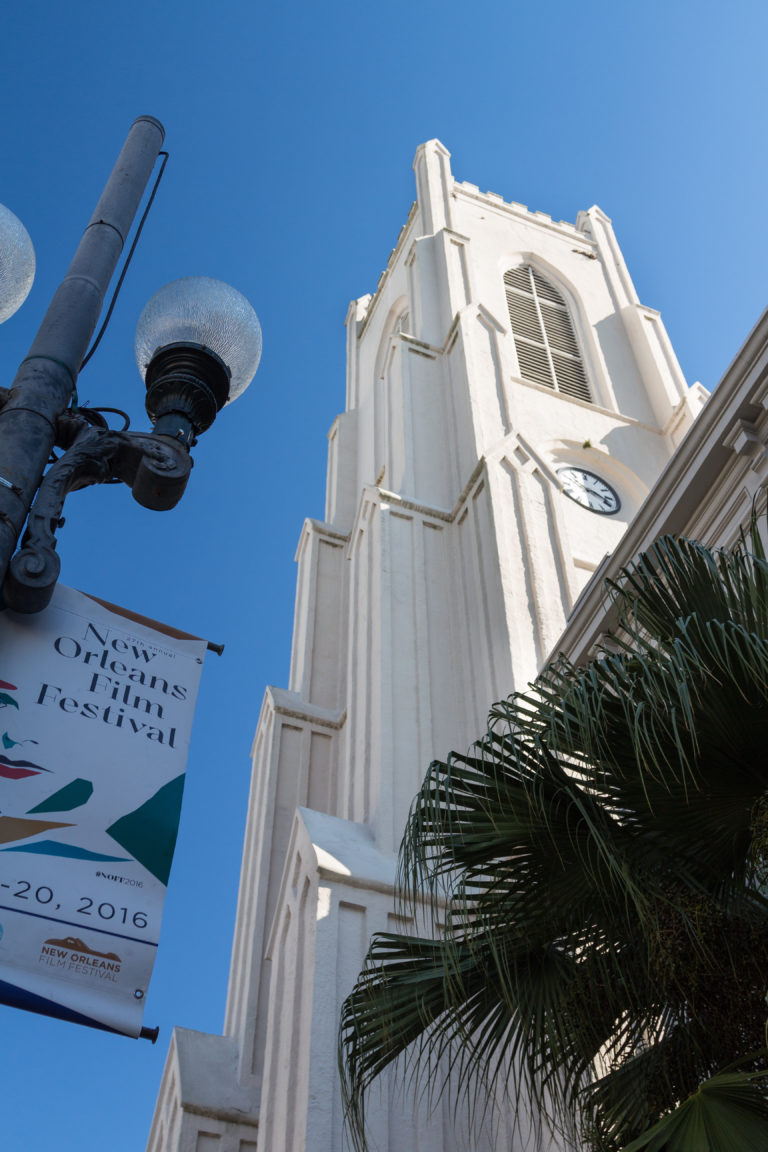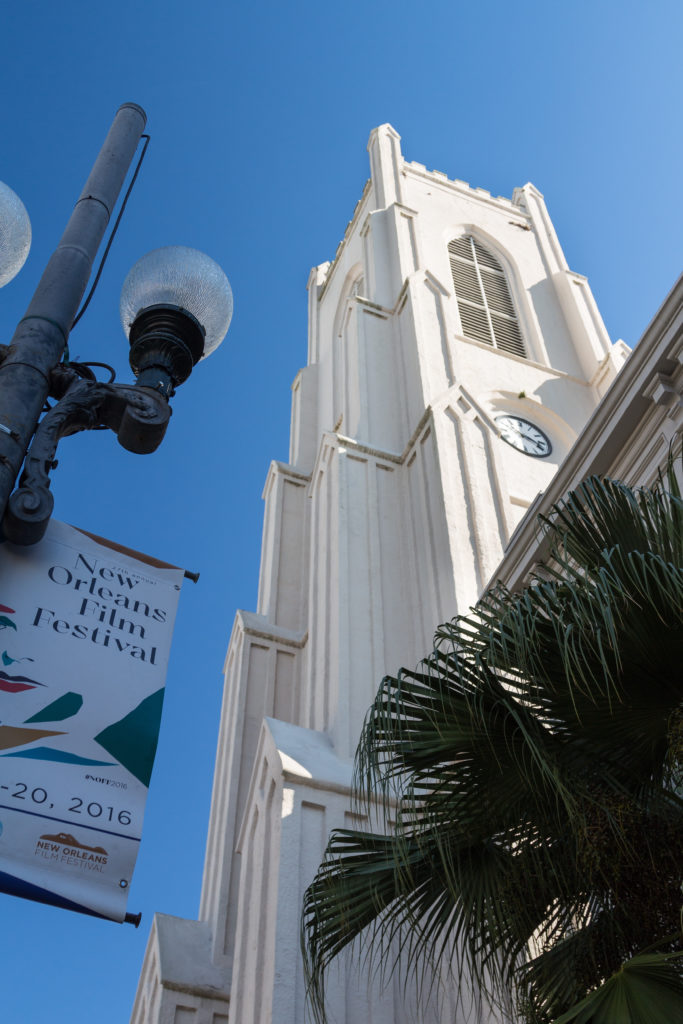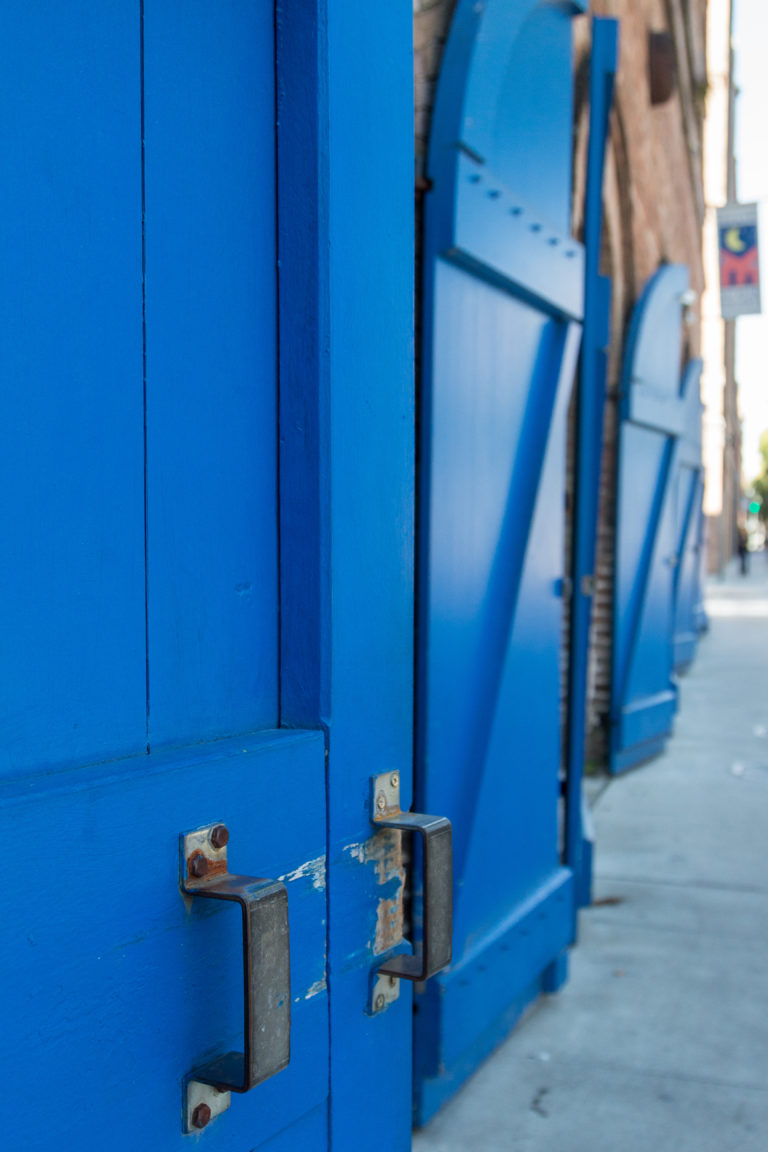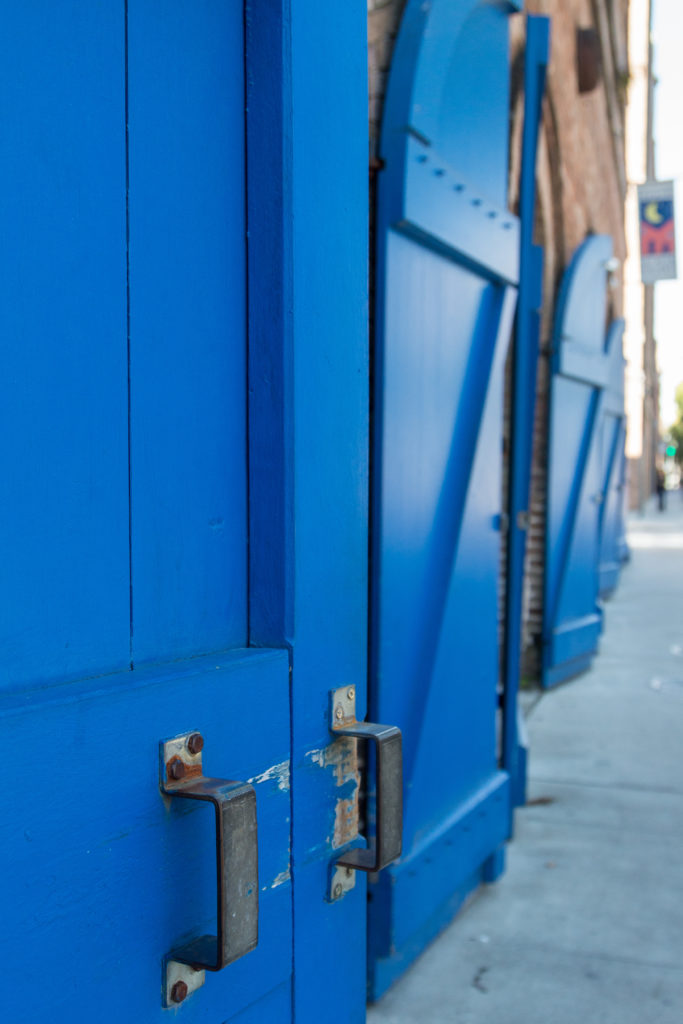 I know it seems weird to come back to the word "old," but New Orleans is so old. I wasn't prepared for working gas lamps, brick everywhere, narrow streets, and horse tie-up posts on every other block. Also, the blue doors above are from the children's museum. They're some of my favorite doors in the city.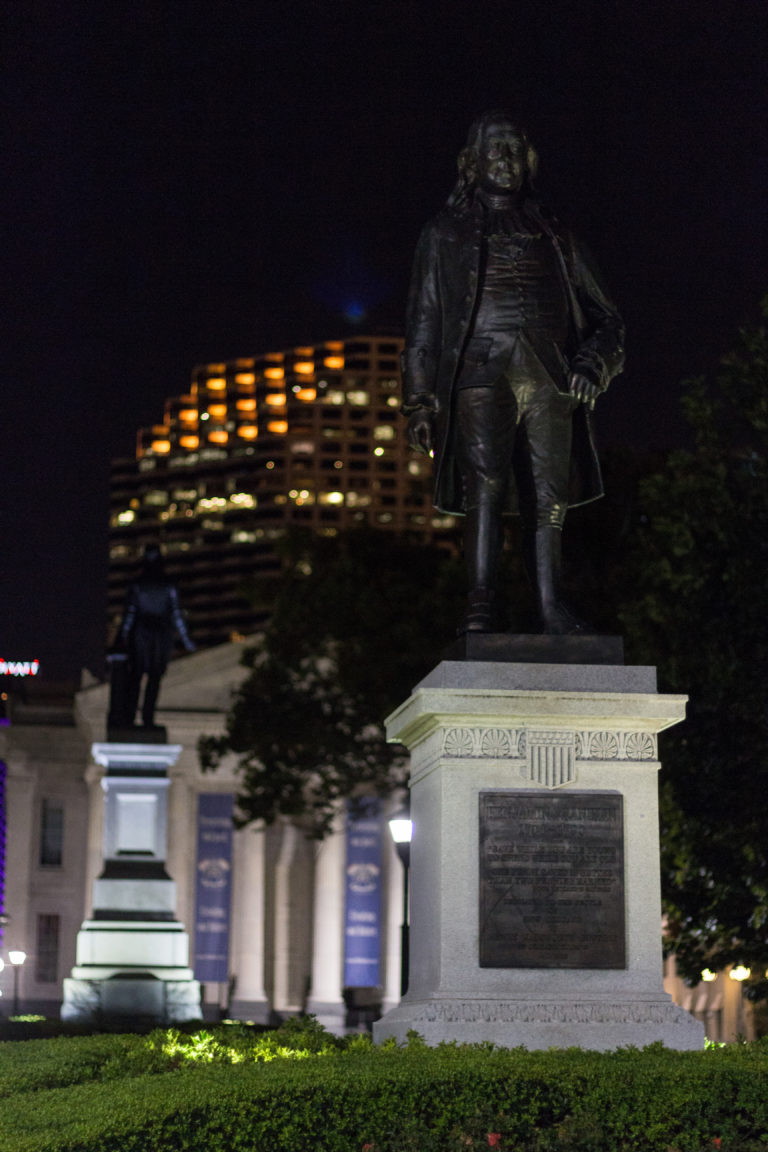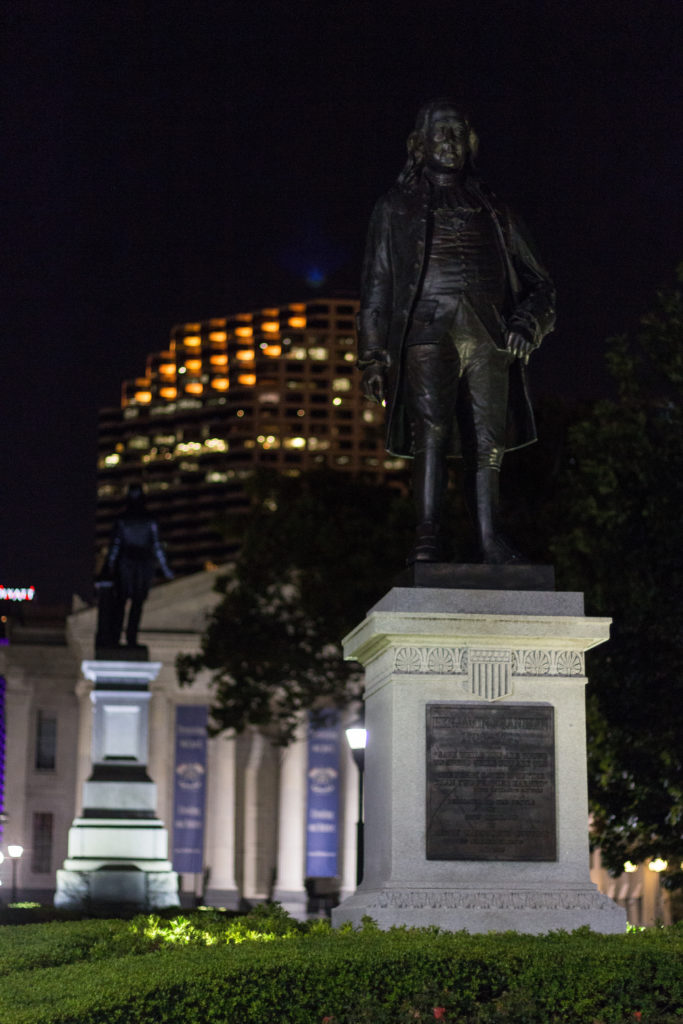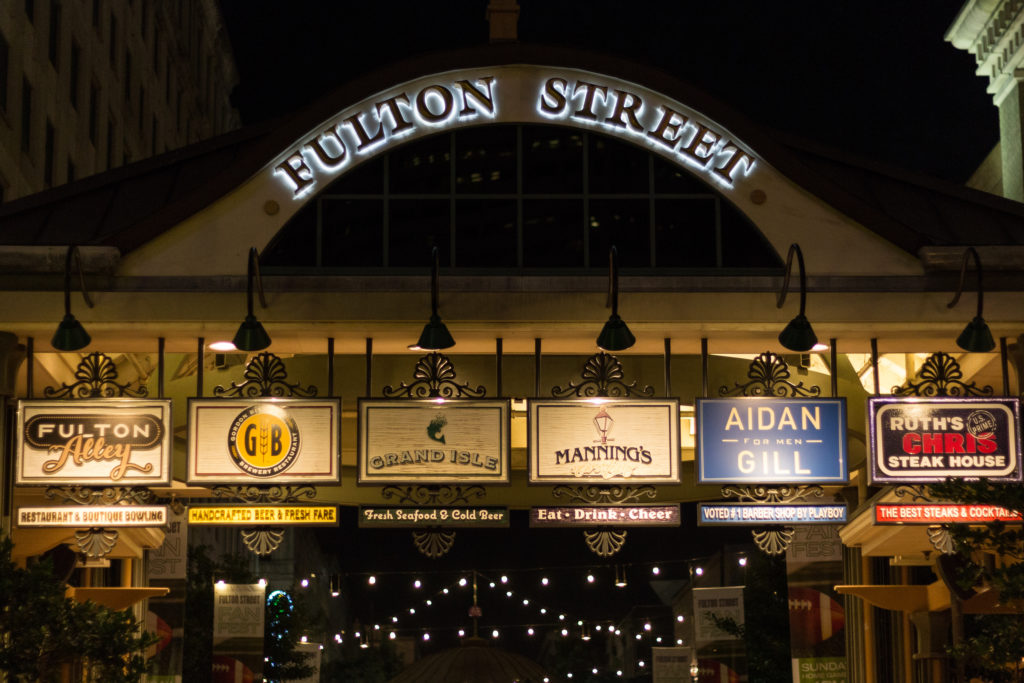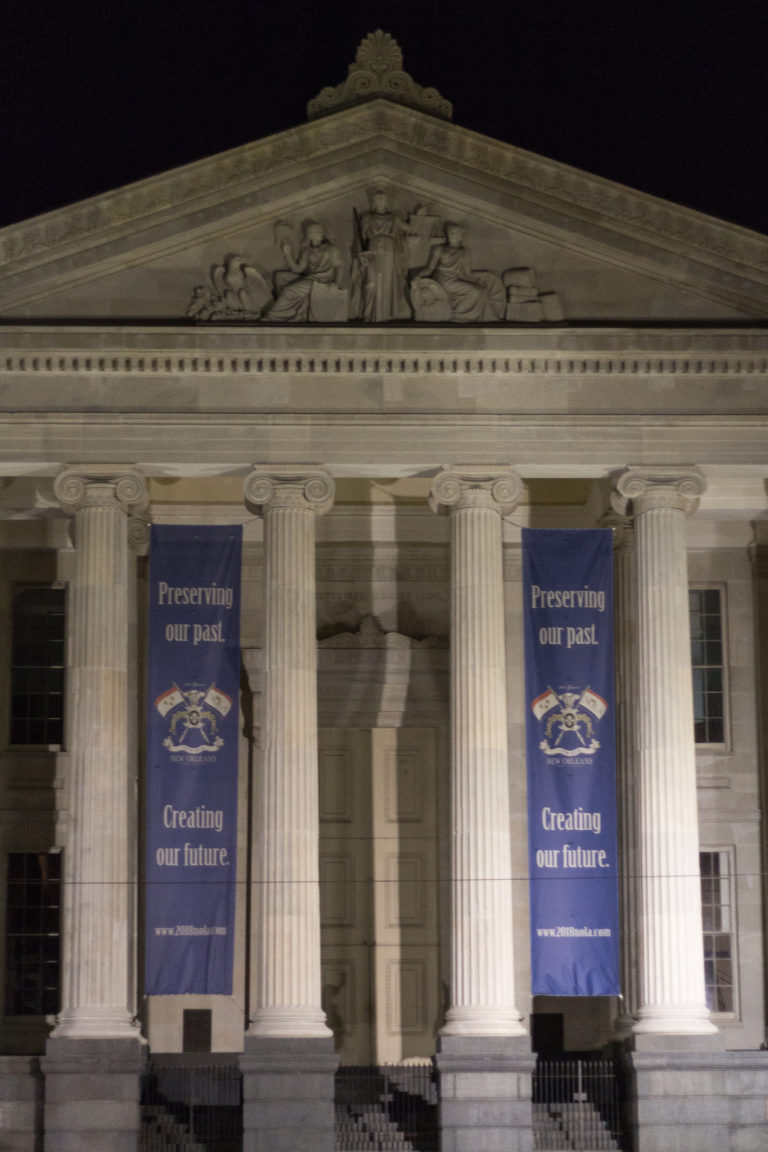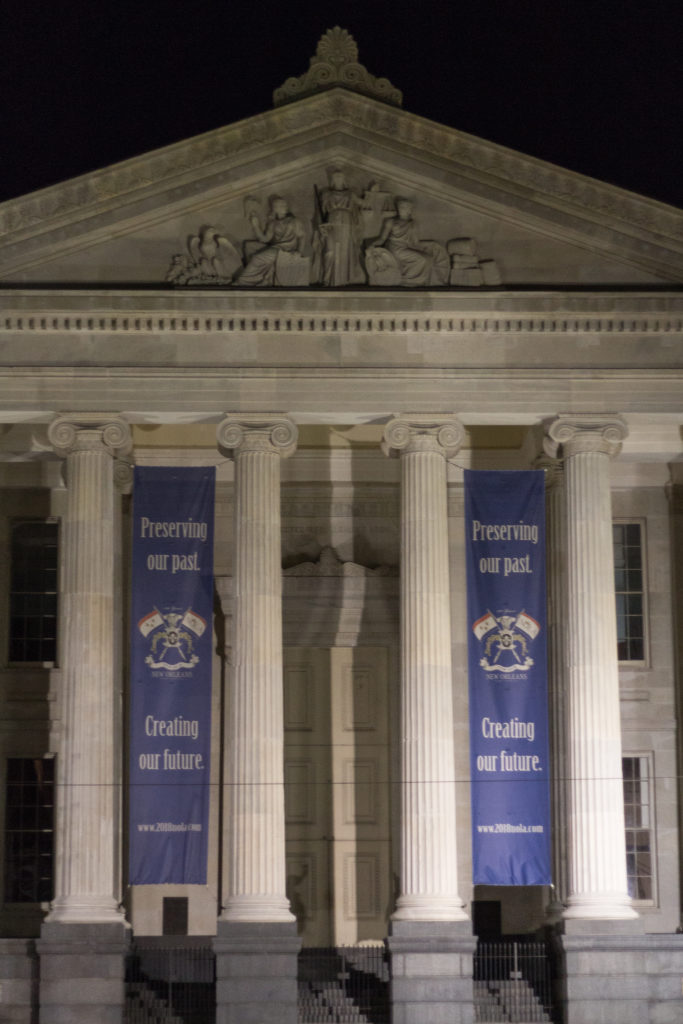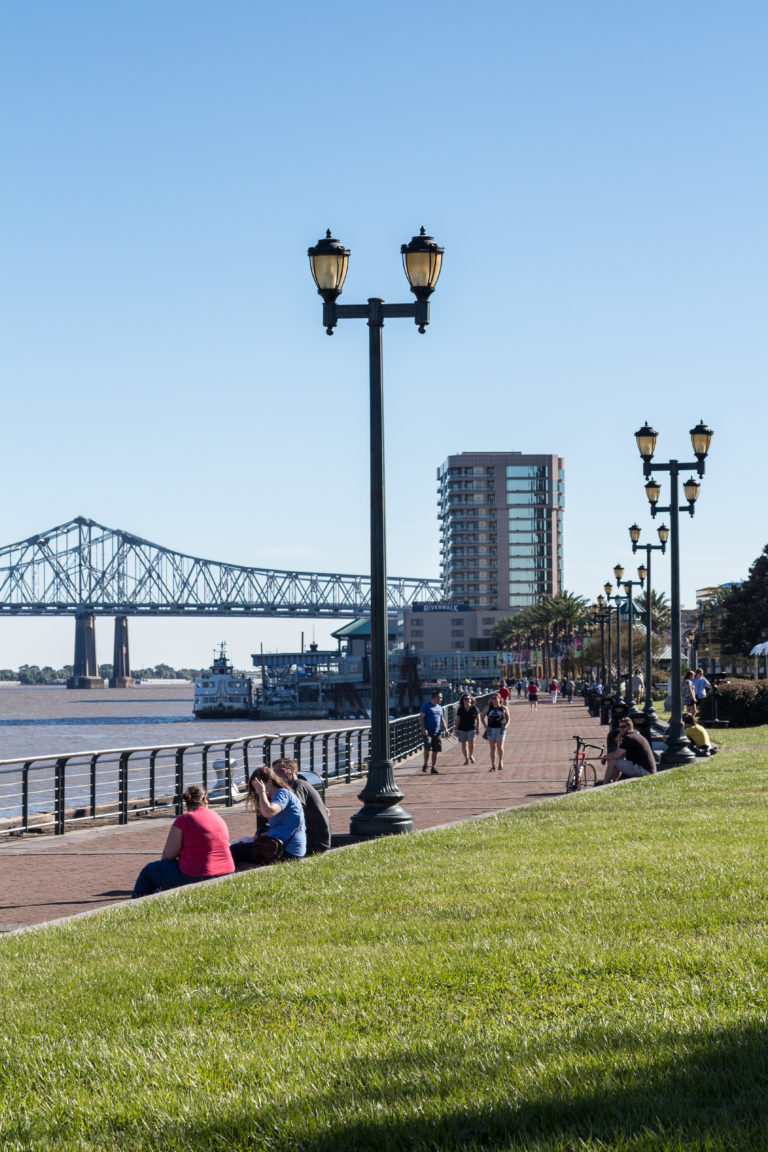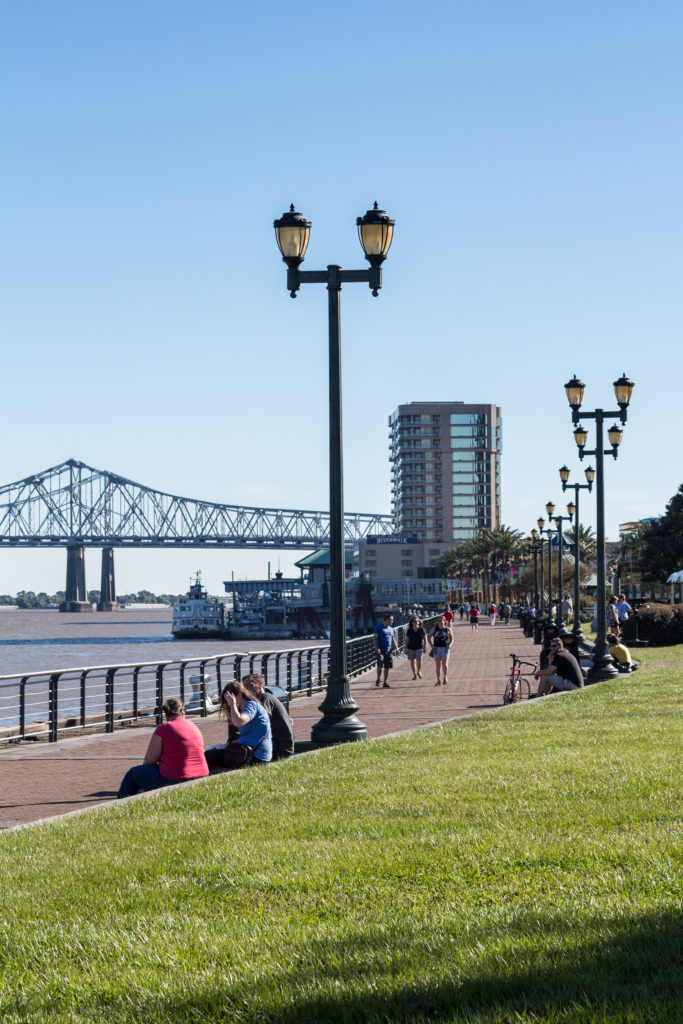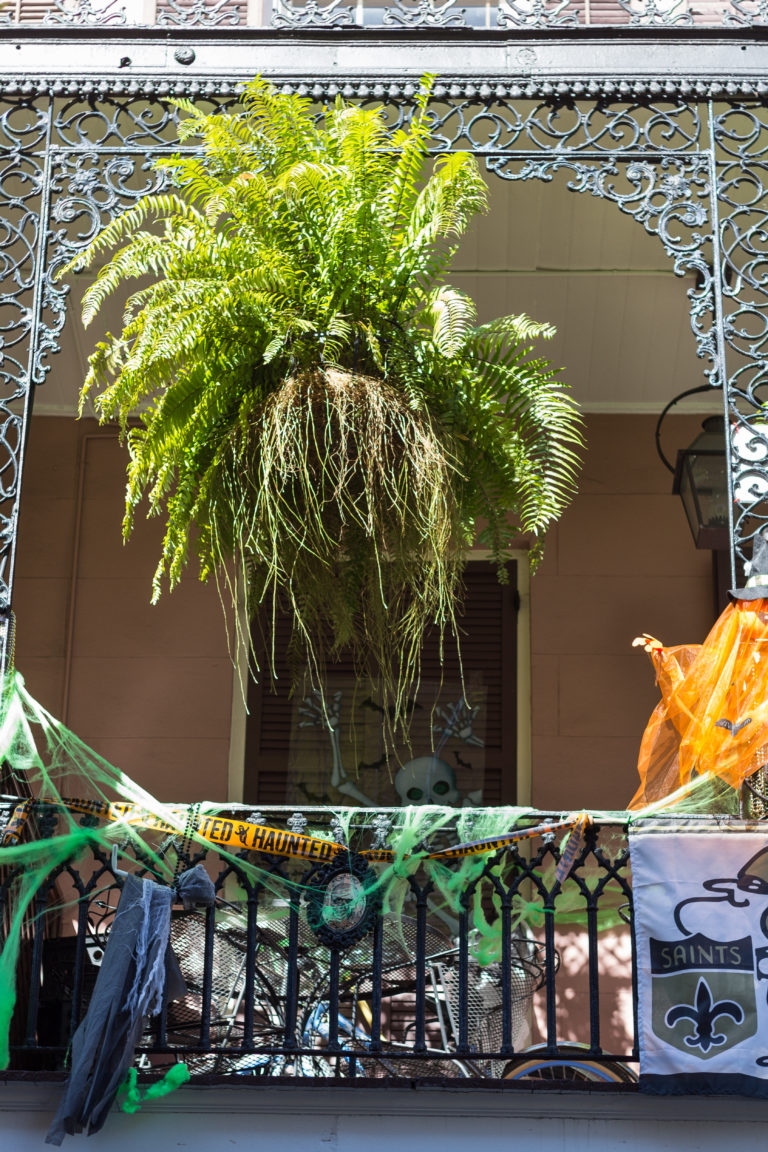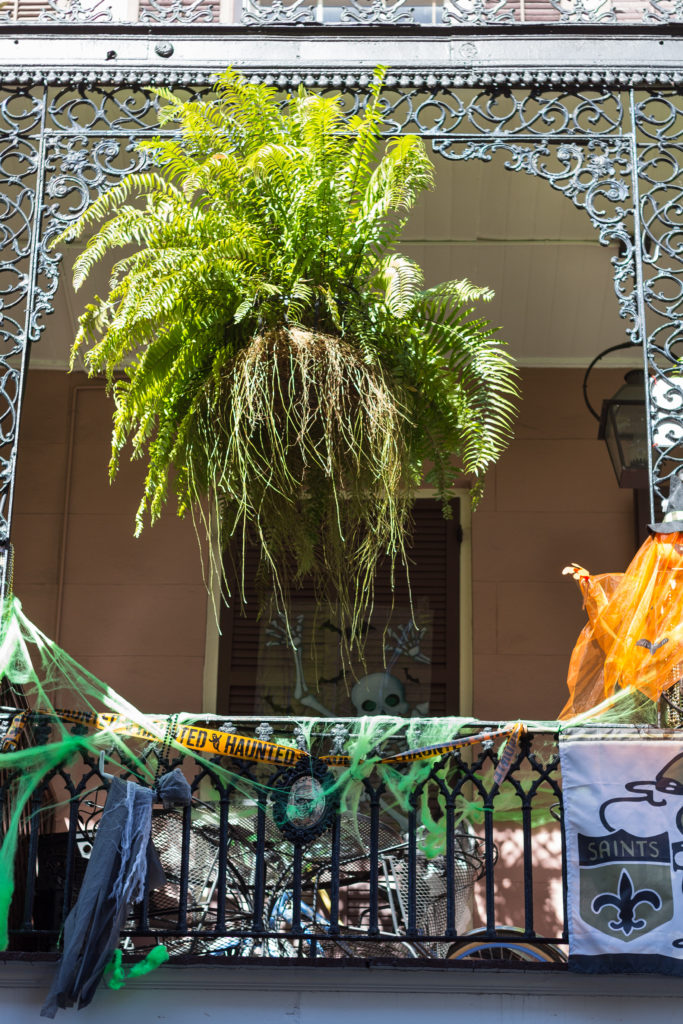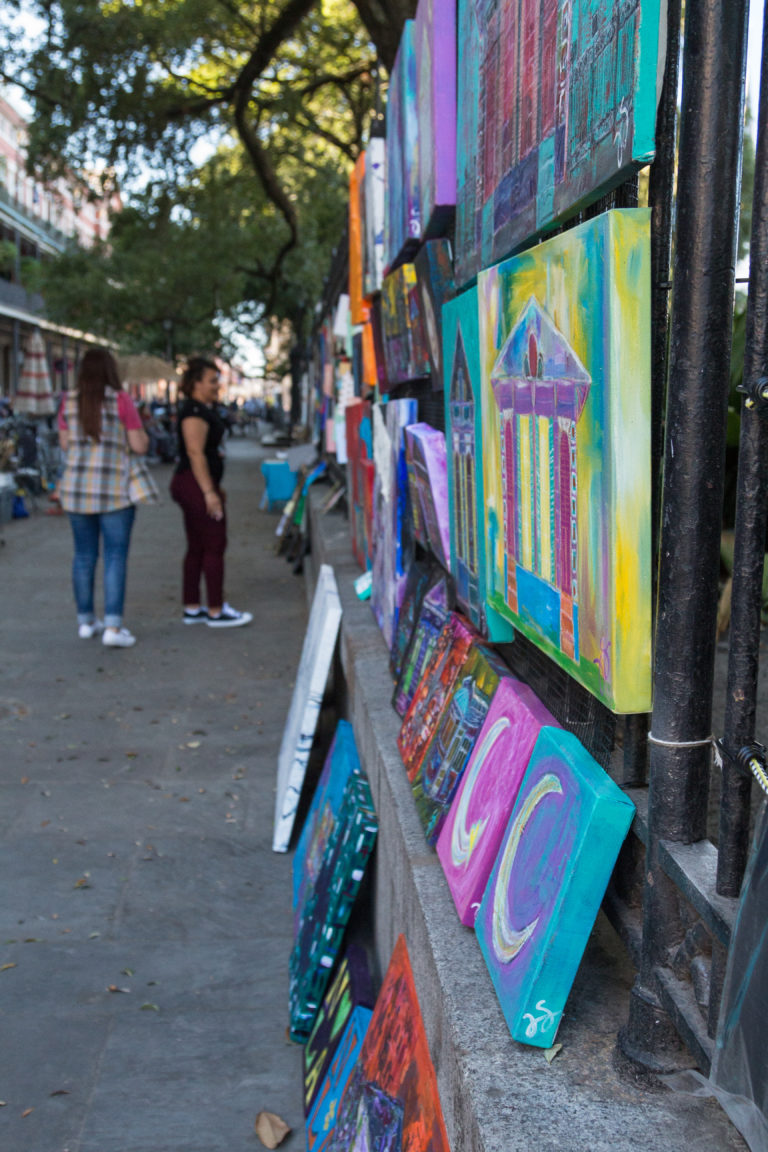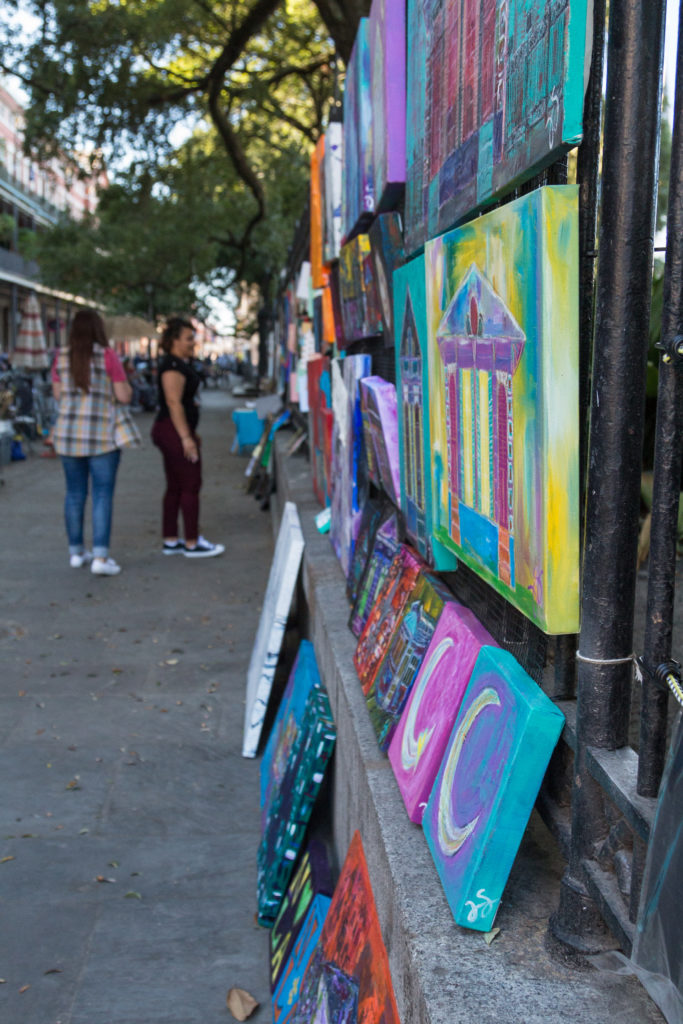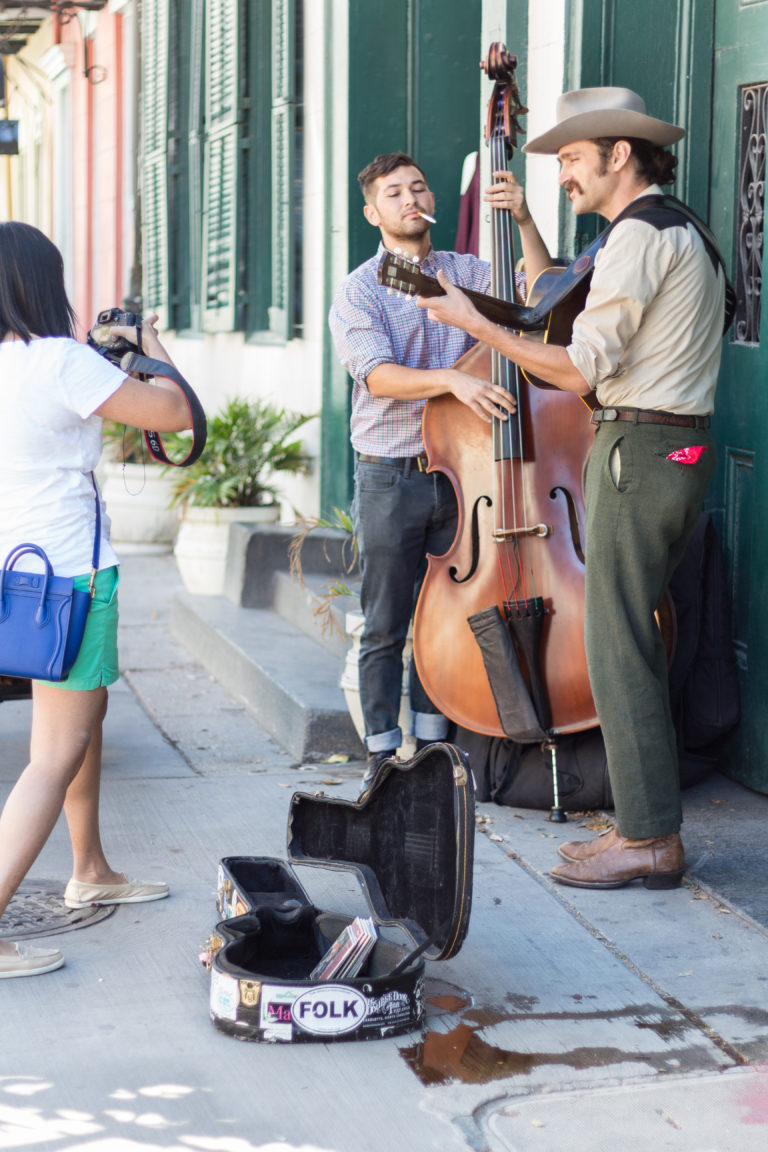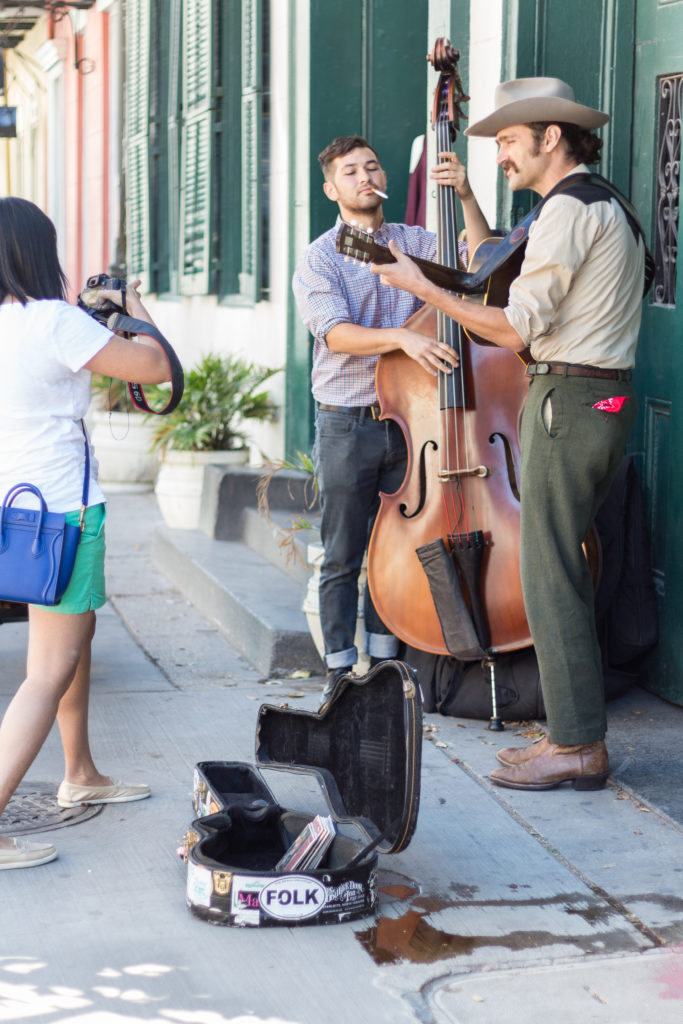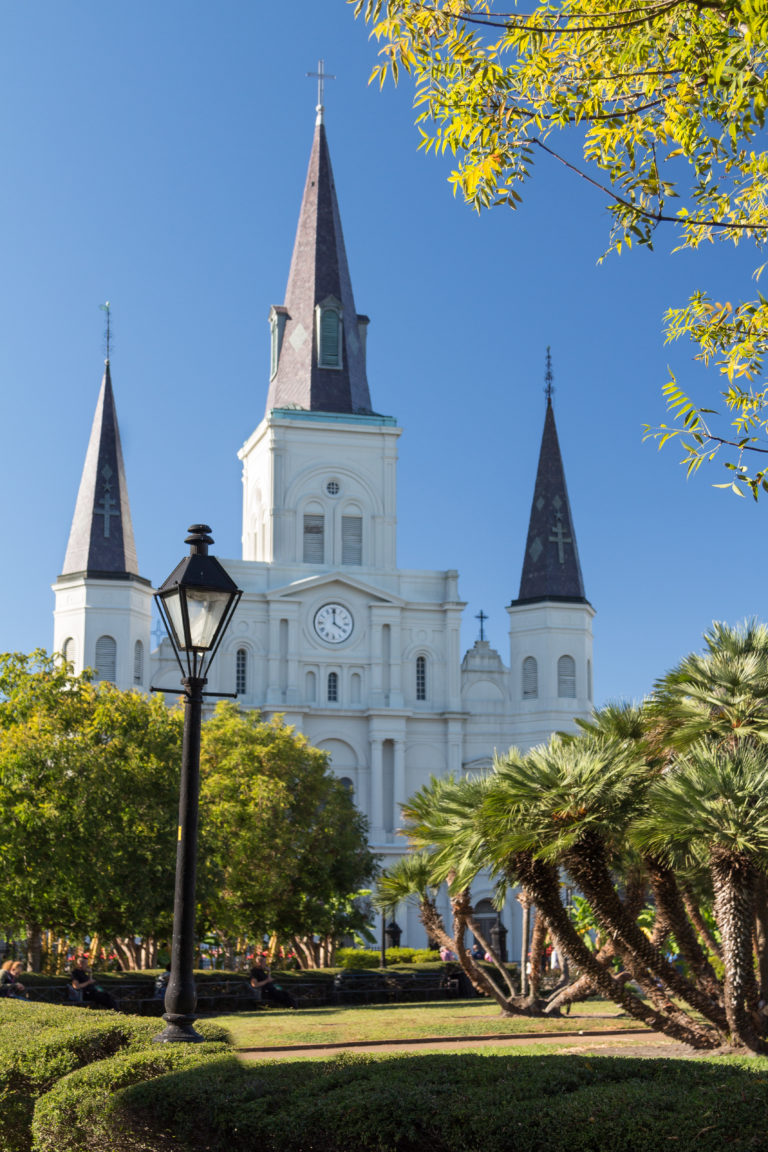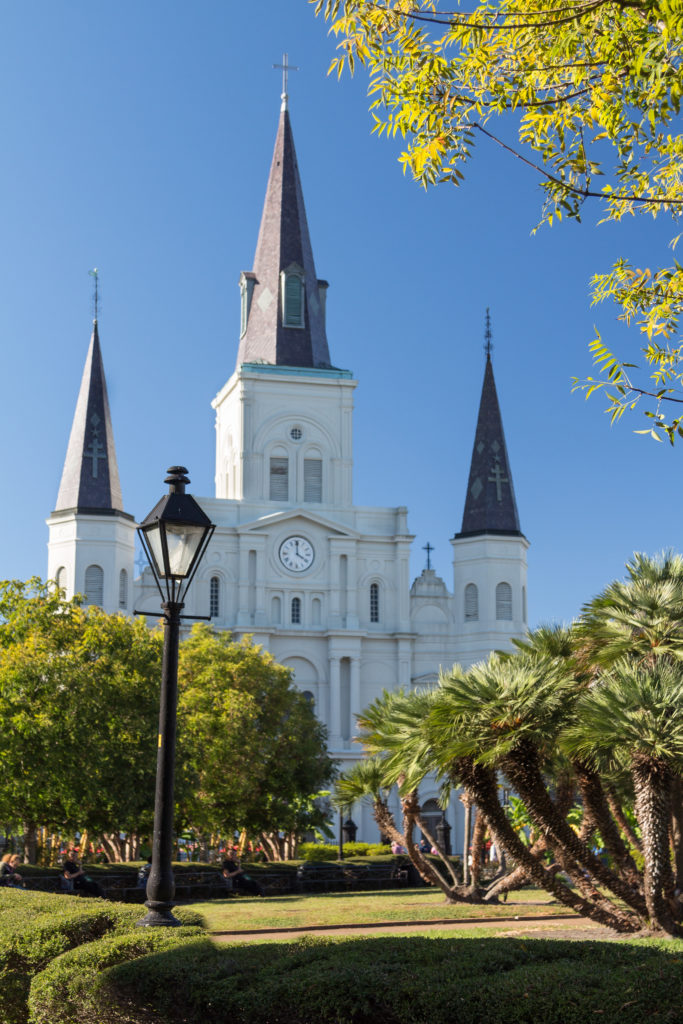 I sort of live to wander in new-to-me churches. (I'm sure that's a huge surprise given my choice of sites during Doors Open.) St. Louis Cathedral was founded in 1720, making it the oldest cathedral in North America. I can't even really comprehend what that means or what the area would have looked like during the cathedral construction.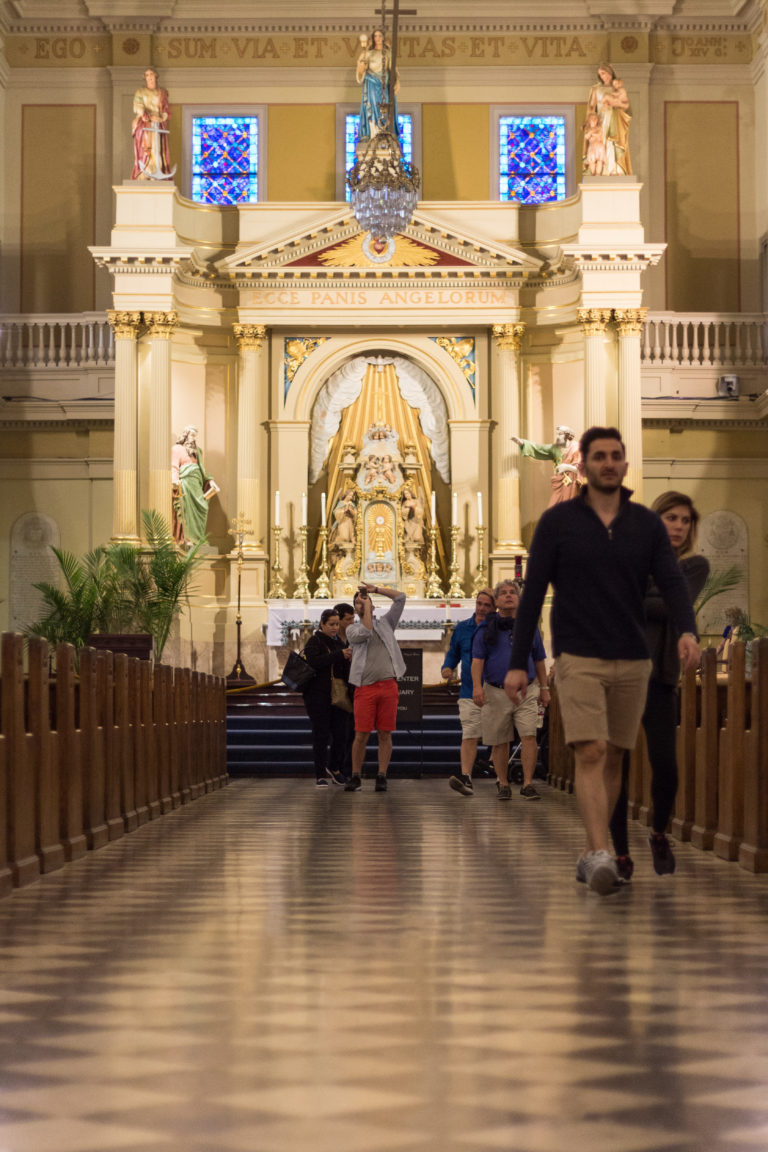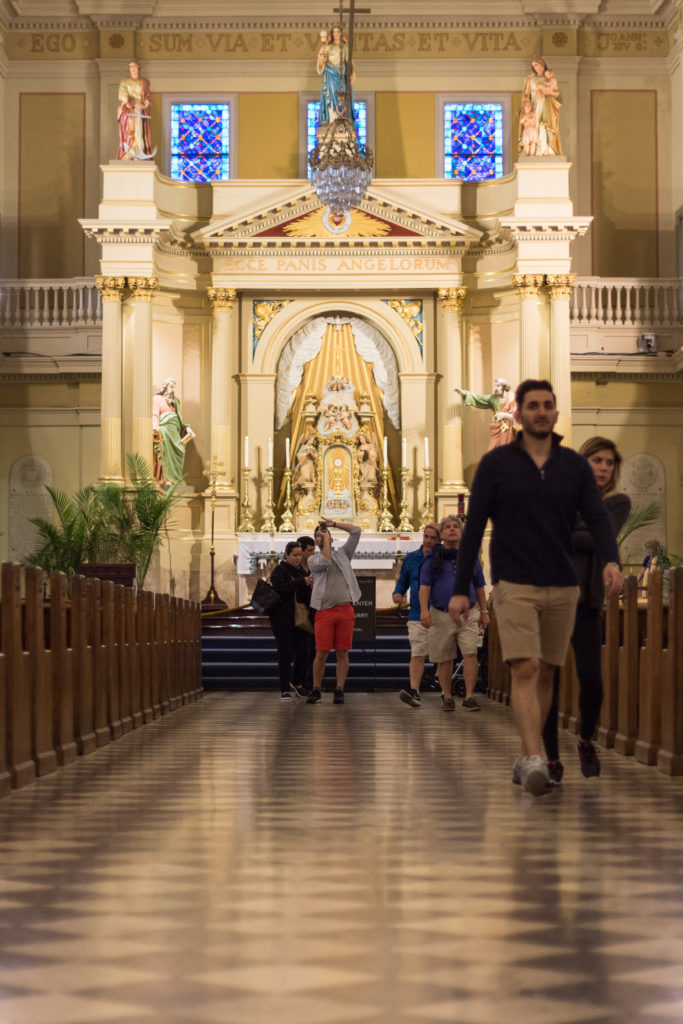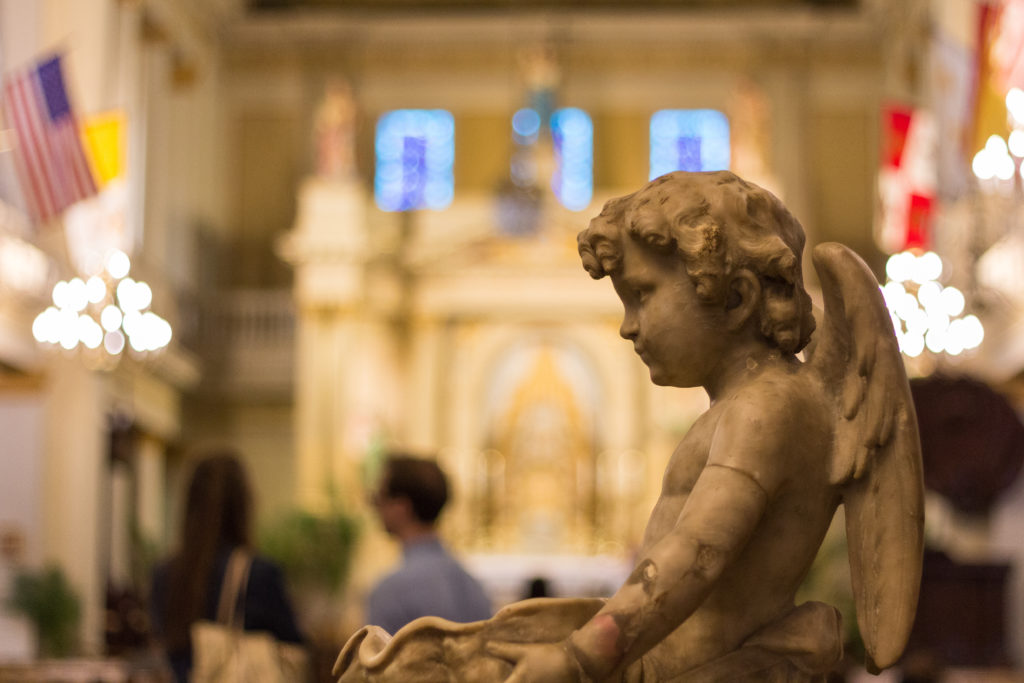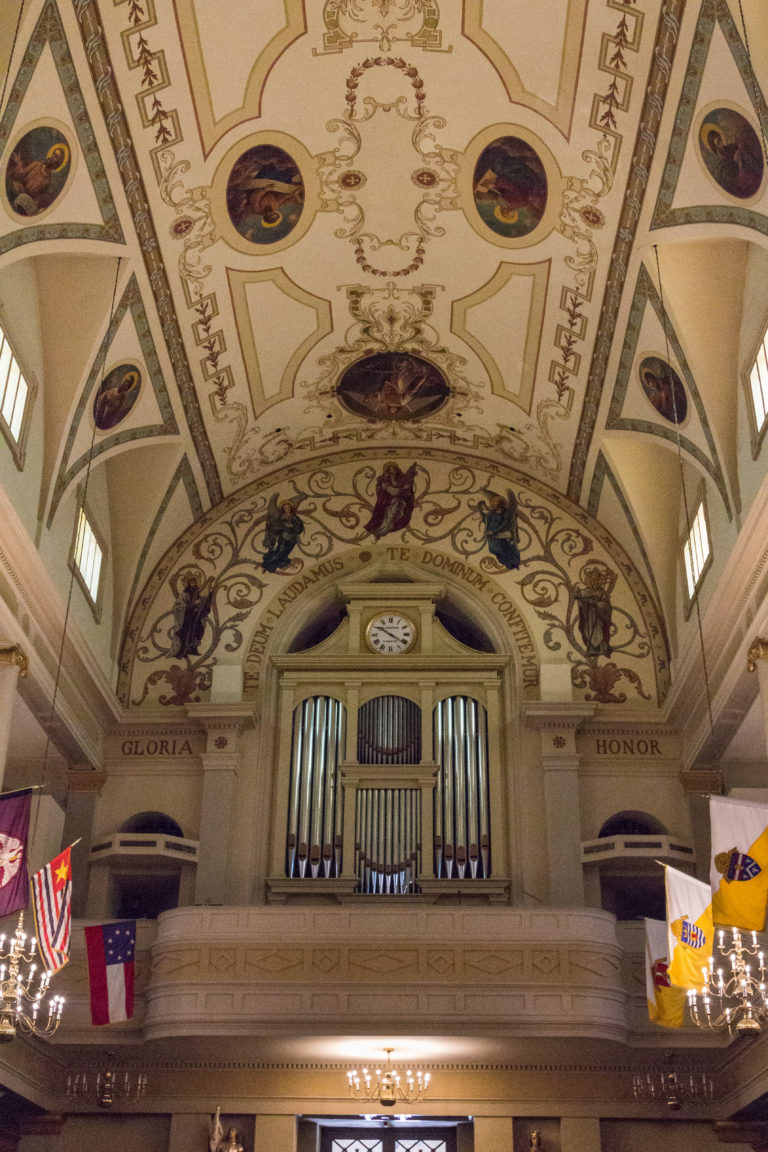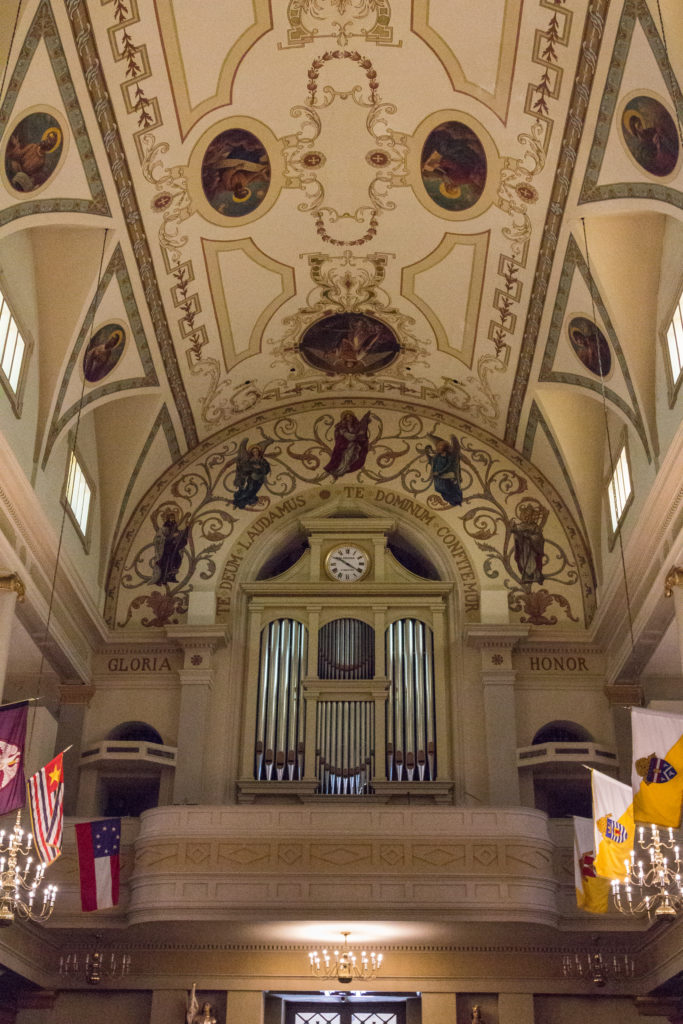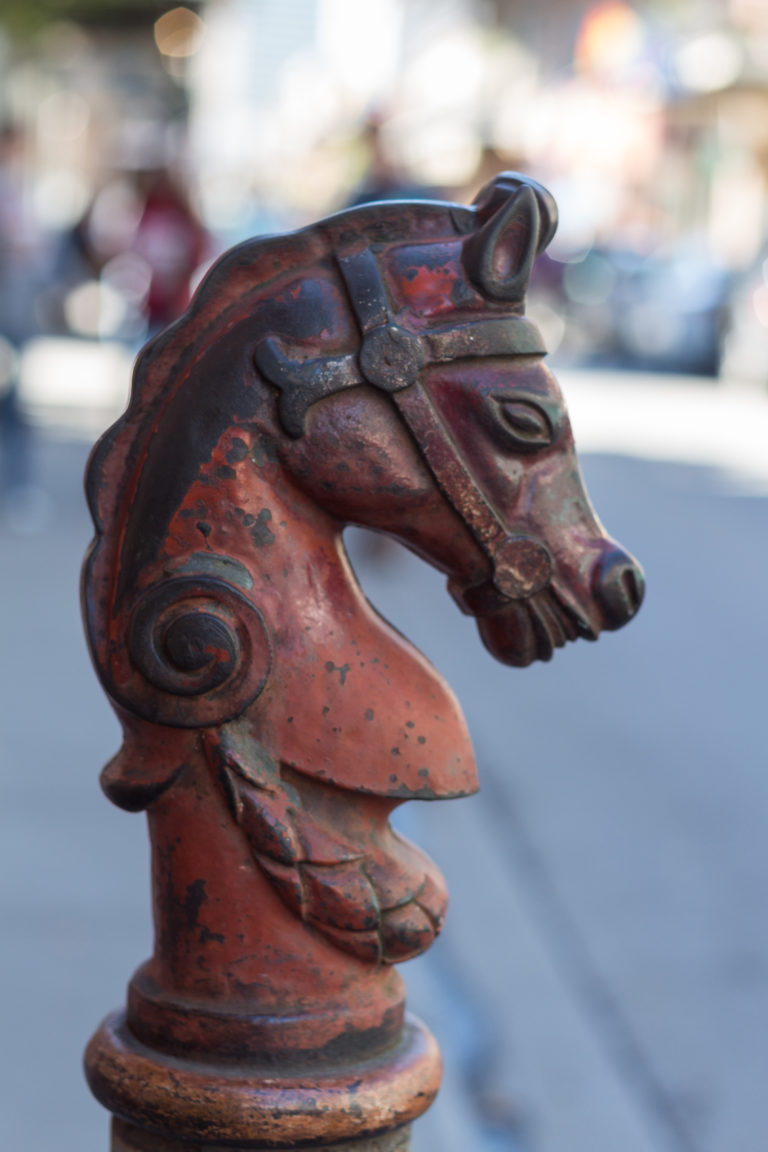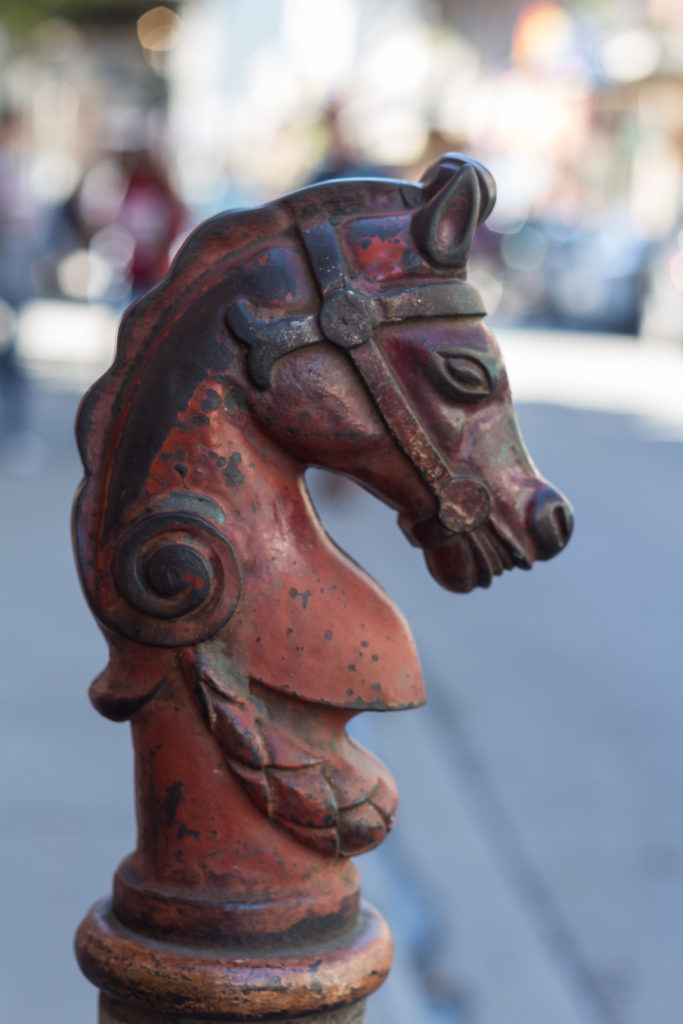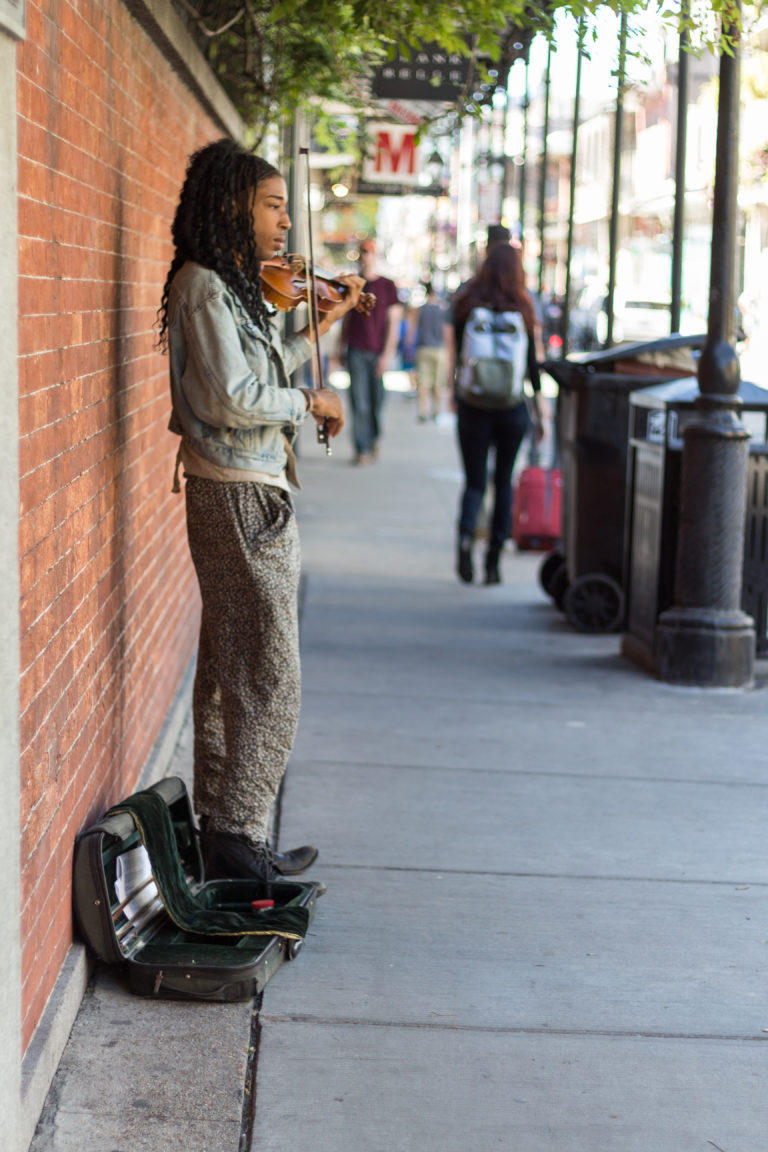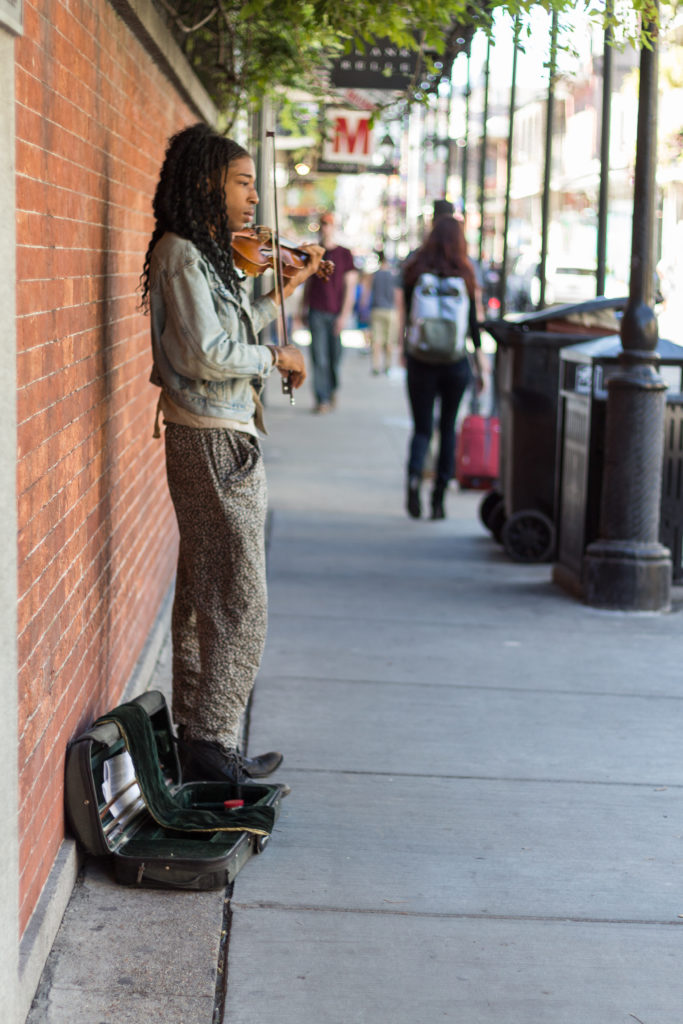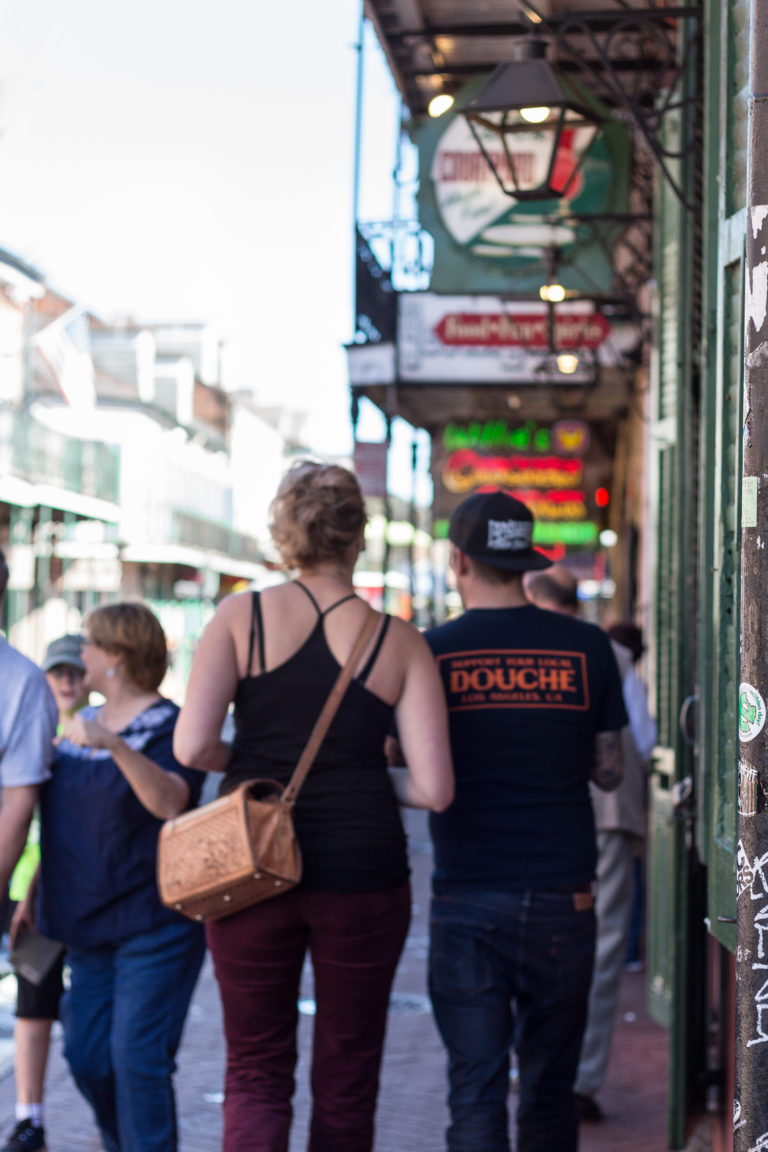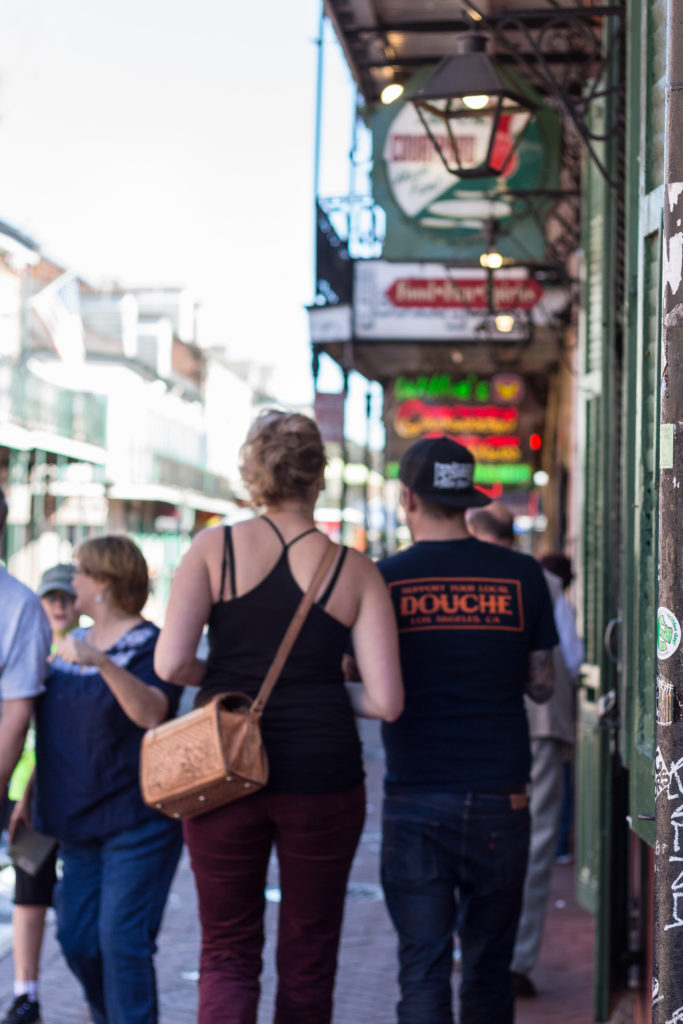 Of course, I couldn't write a post about a New Orleans trip without talking about the food. I do feel the need to mention that the stereotypes about Southern food, even modern, hipster Southern food, are true. I've watched enough food TV shows to know the truth about Southern food before I went to New Orleans, but the trip definitely confirmed it. For example, Southerners frequently get defensive about vegetables and make big claims that they do really do eat vegetables. Then they promptly deep fry them and serve them alongside melted butter for dipping. You have to embrace it and take comfort in the fact that the miles you'll walk in the French Quarter in between macaroni and cheese, raw oysters, and beignets will burn off at least a few of the calories.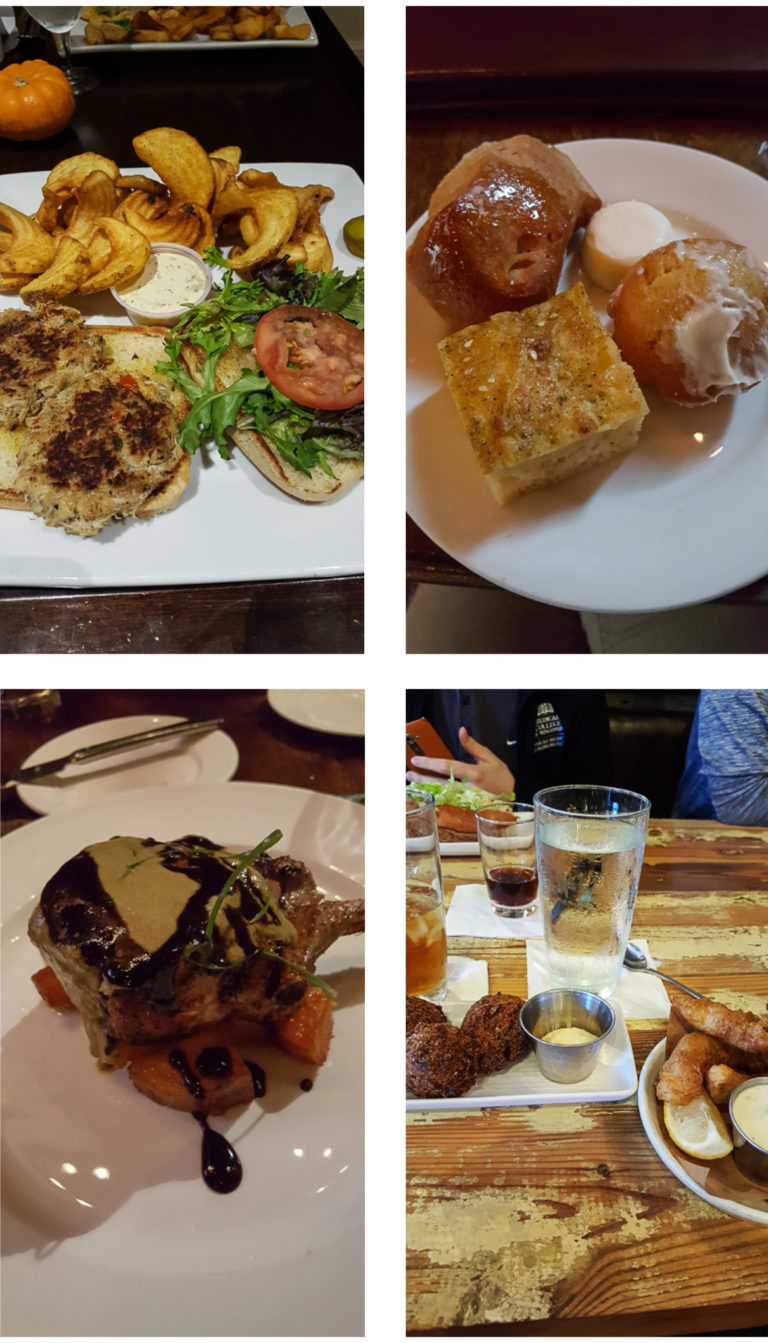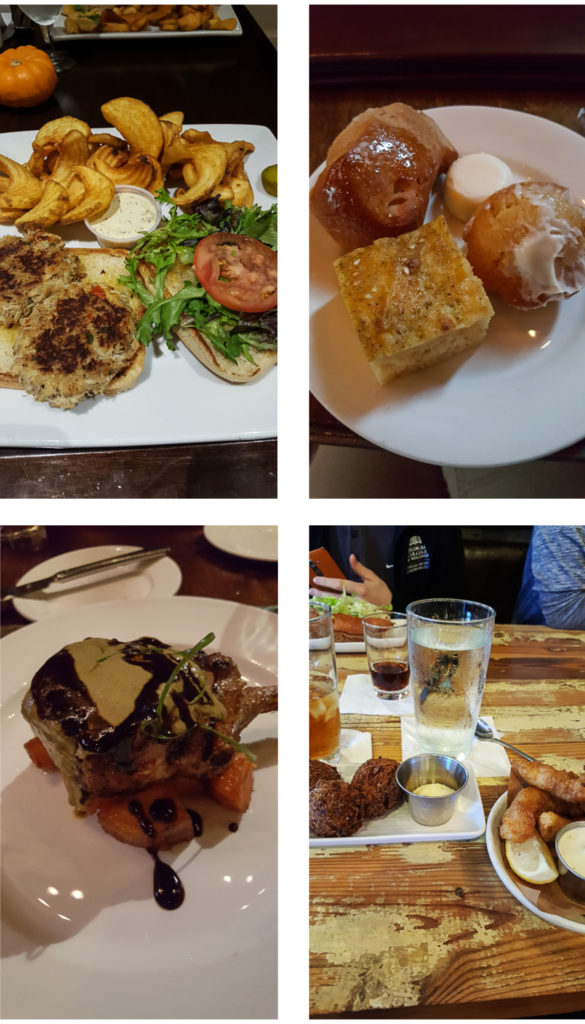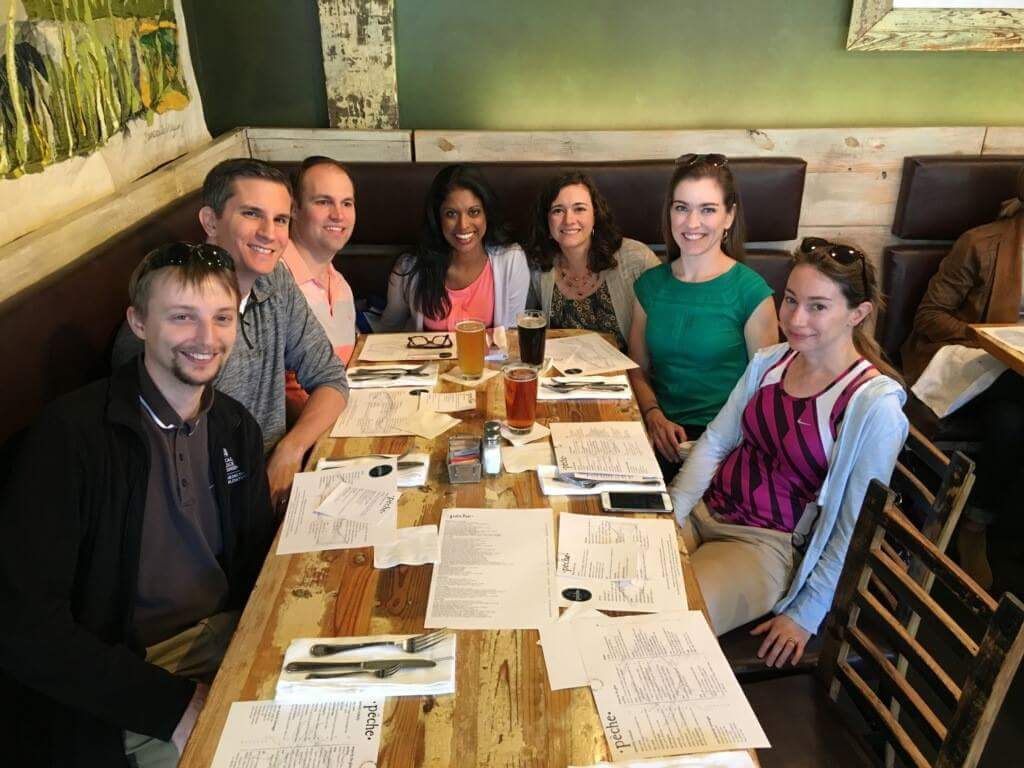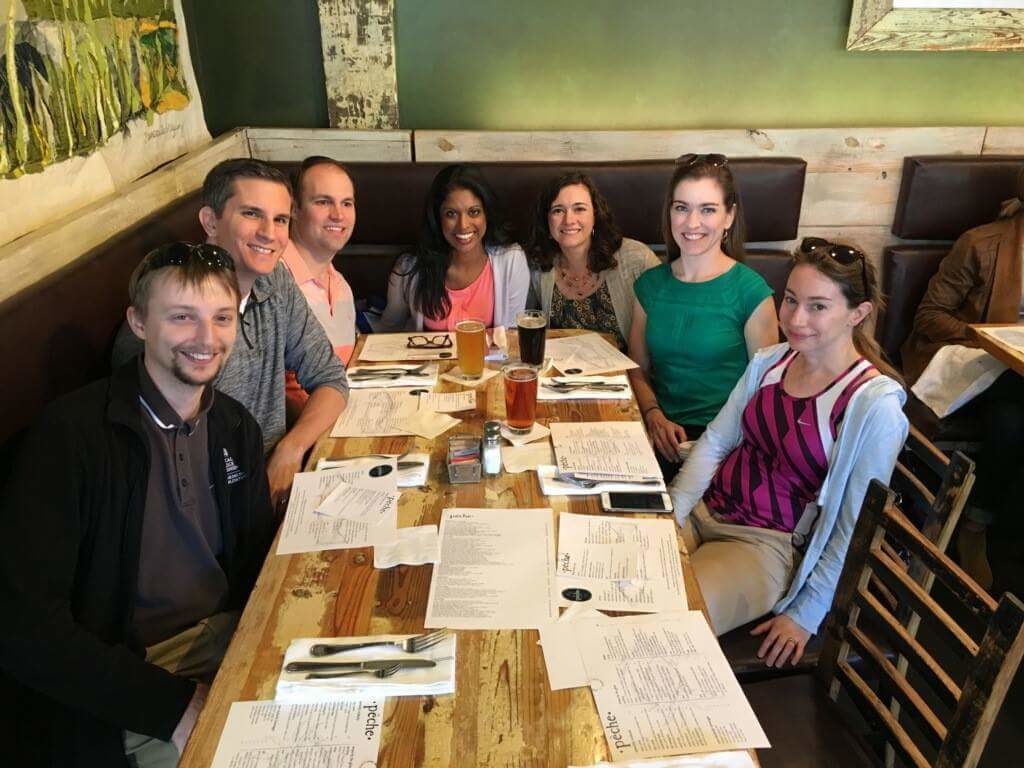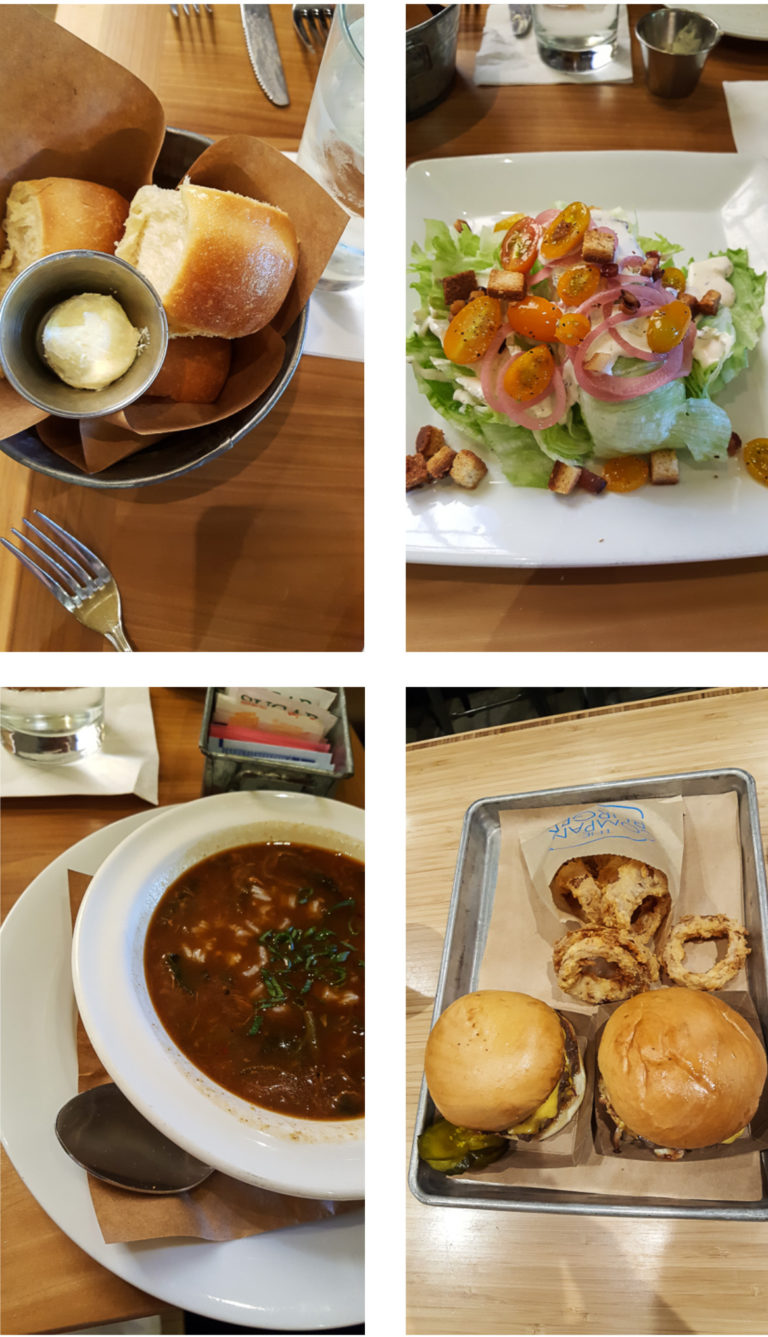 I didn't research New Orleans restaurants at all. I knew there would be multiple meals we were going to plan with other conference attendees and spouses spur of the moment. I didn't want to spend the whole time thinking about the restaurants I didn't get to visit. The moral of this story is that the restaurant scene in the Warehouse District and French Quarter is so amazing that you don't have to do any restaurant research and you'll still eat outstanding food. Every single lunch and dinner I ate in New Orleans was delicious and really interesting.
Where we ate: The Butcher, Cochon, Emeril's, Peche, and The Company Burger. We skipped the craziness of Cafe du Monde and got beignets at Cafe Beignet.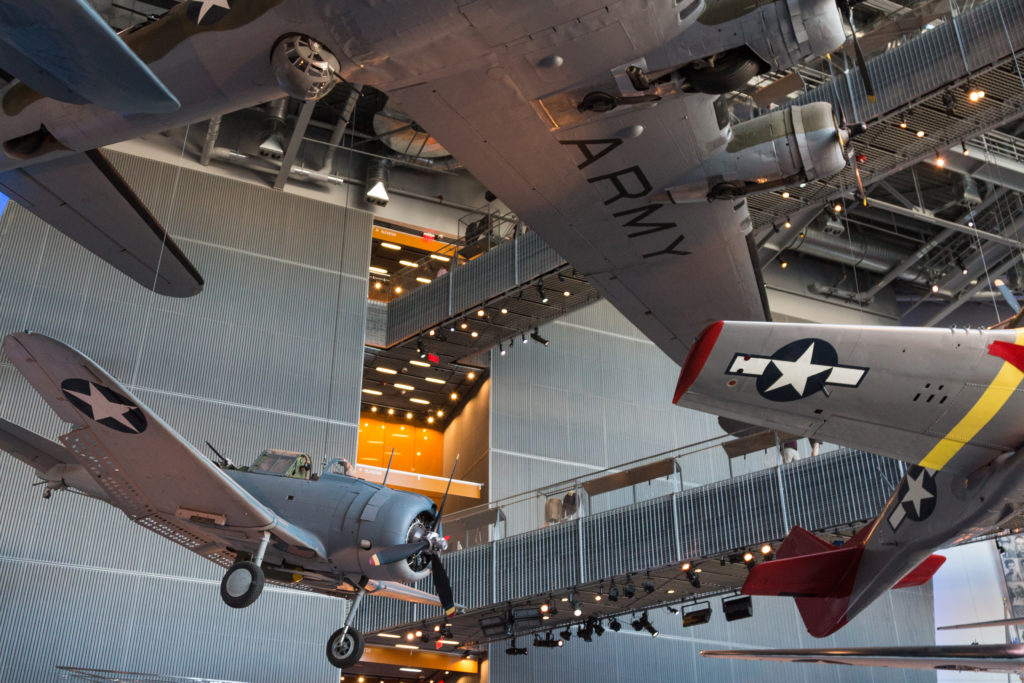 Finally, the last full day in New Orleans, we took a couple hours to visit The National World War II Museum. There are quite a few museums in the tourist areas of New Orleans, and I wish we could have visited more of them. But if you're going to visit just one and you're a history buff, it should be the World War II museum. It's quite extensive, and you could easily spend four or five hours there.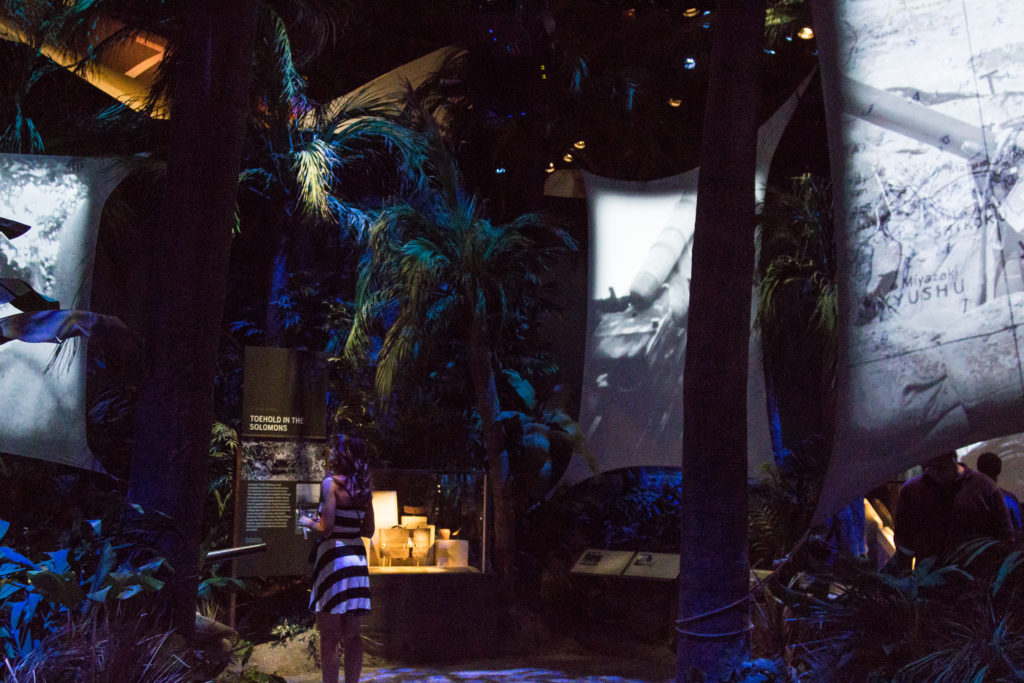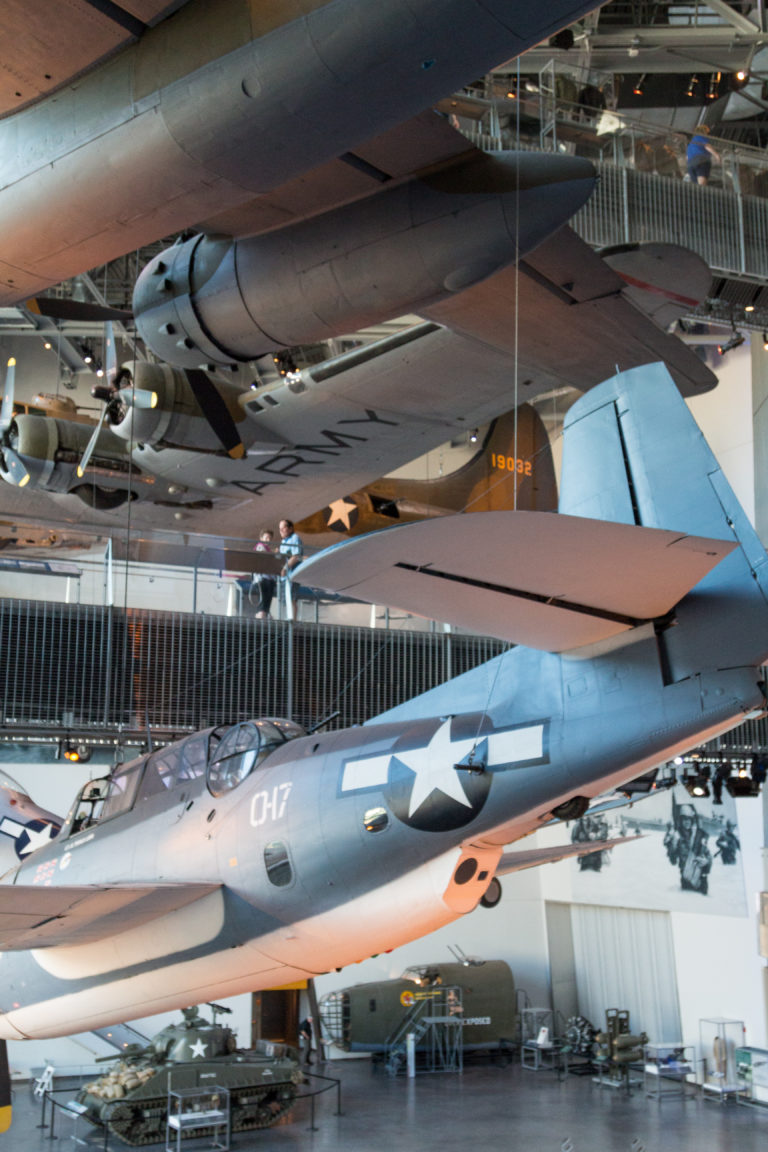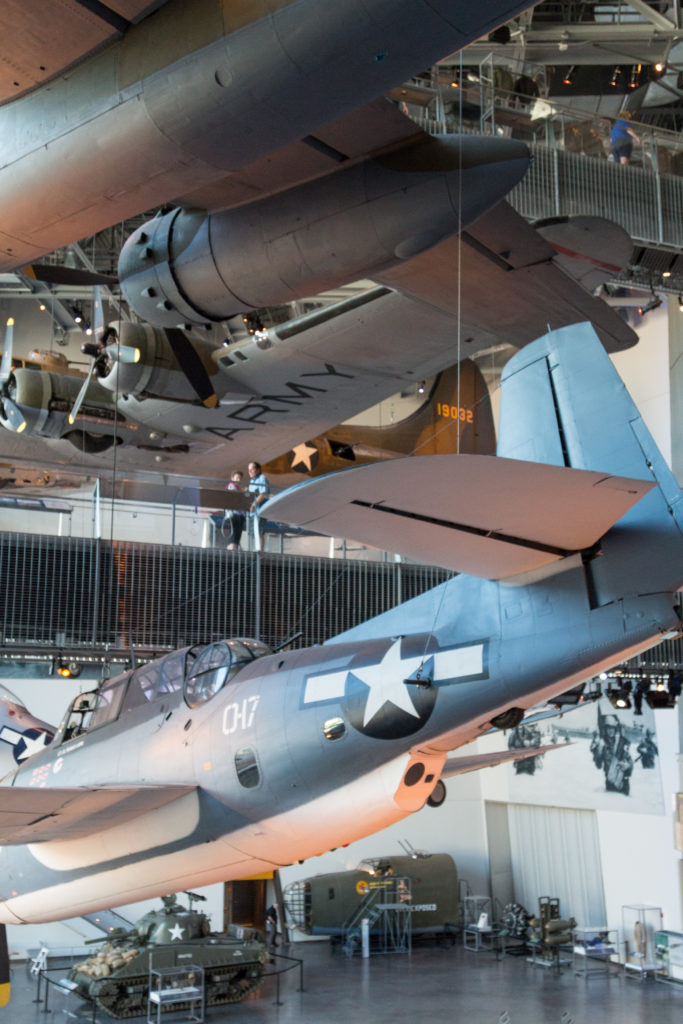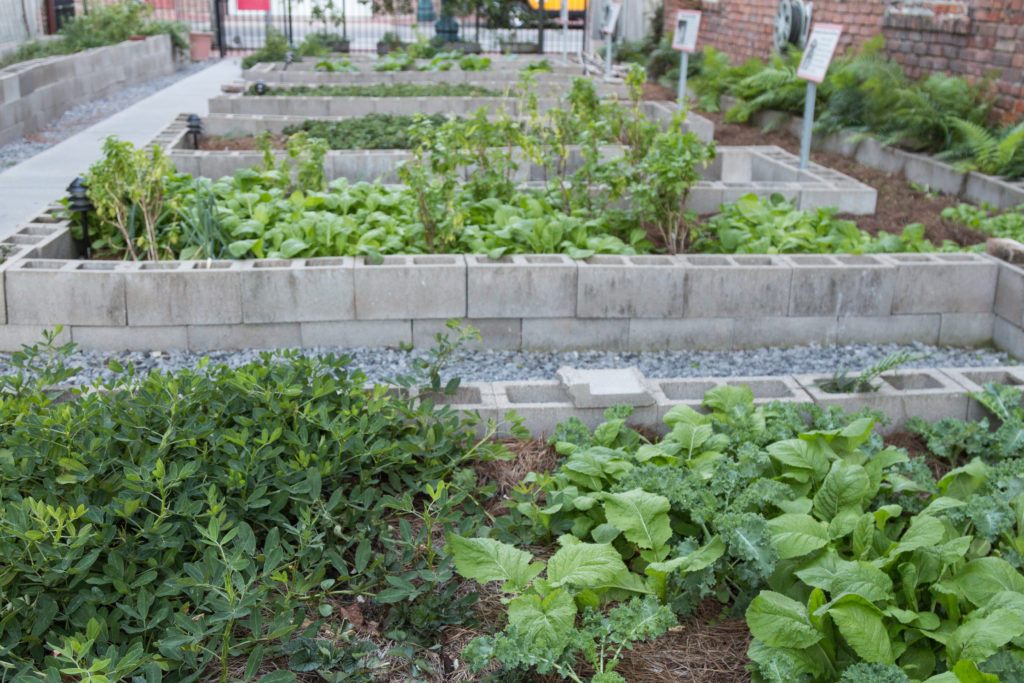 Save
Save
Save
Save
Save