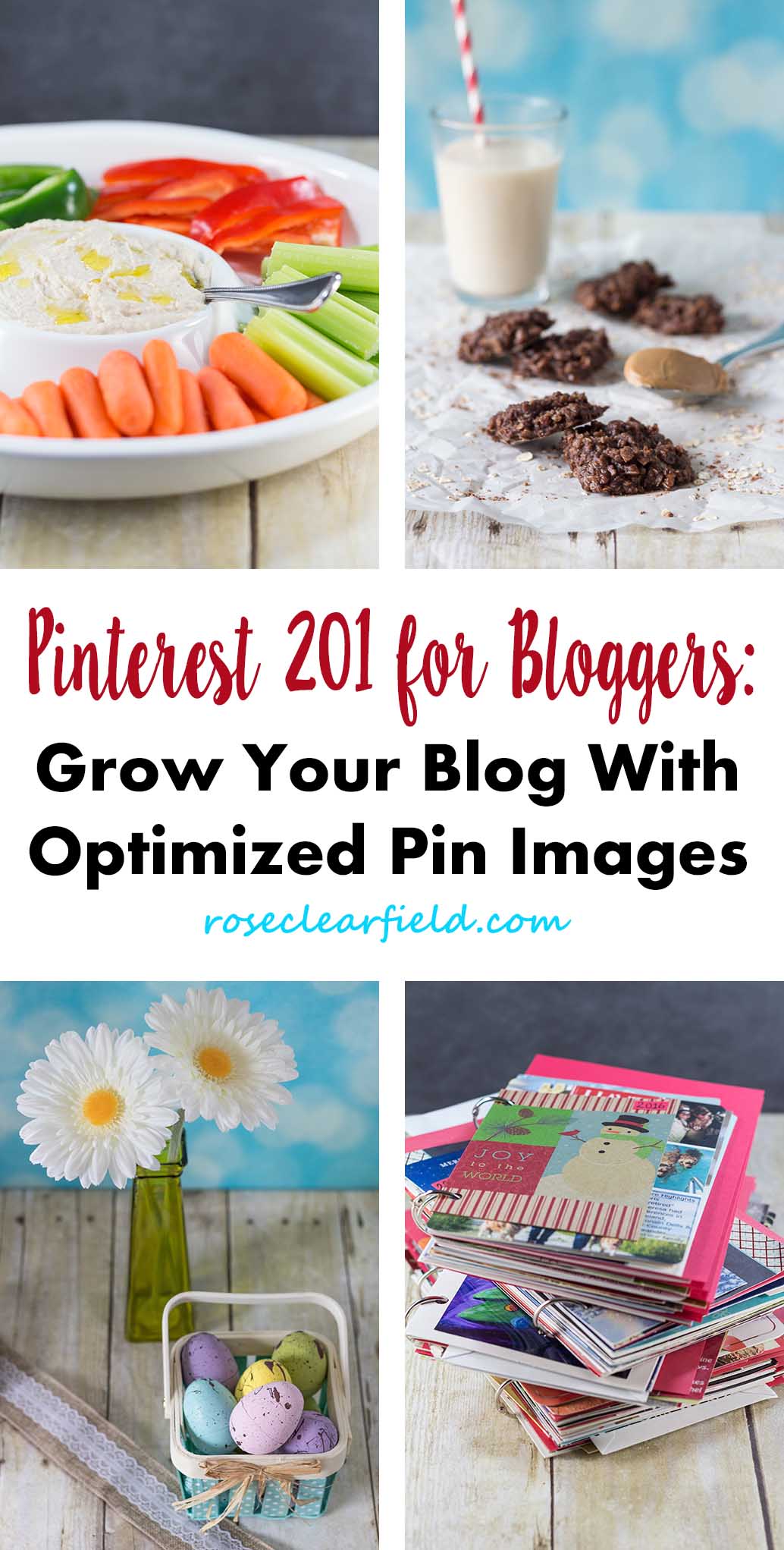 In my Facebook groups for bloggers: Pinterest sharing tips (aka Pinterest 101 for bloggers), I covered the following tips.
Select a high-quality, vertical image
Include a URL and an SEO-optimized description
Don't use all capital letters
Choose an easy-to-read font
Don't share the same pin multiple days in a row
Don't share the same pin across multiple groups in the same day
Limit sharing pins about starting a blog and other basic blogging tips
Limit product pinning
Share your pin in the morning
I am not a Pinterest expert. I am not a photography expert. I don't pretend to know everything there is to know about creating killer pins with optimized pin images. But I have seen significant results during the past six months of concentrated effort to grow this blog, which includes creating high-quality pins with optimized pin images for the vast majority of my posts.
Here are my Pinterest audience and domain statistics from October 2016 and April 2017, so you can see how much growth I've achieved on Pinterest over these past six months. I'm actually sharing the first Pinterest audience statistics from January 2017 because my 2016 numbers aren't displaying correctly. You can still see how much growth I've achieved just in the past four months.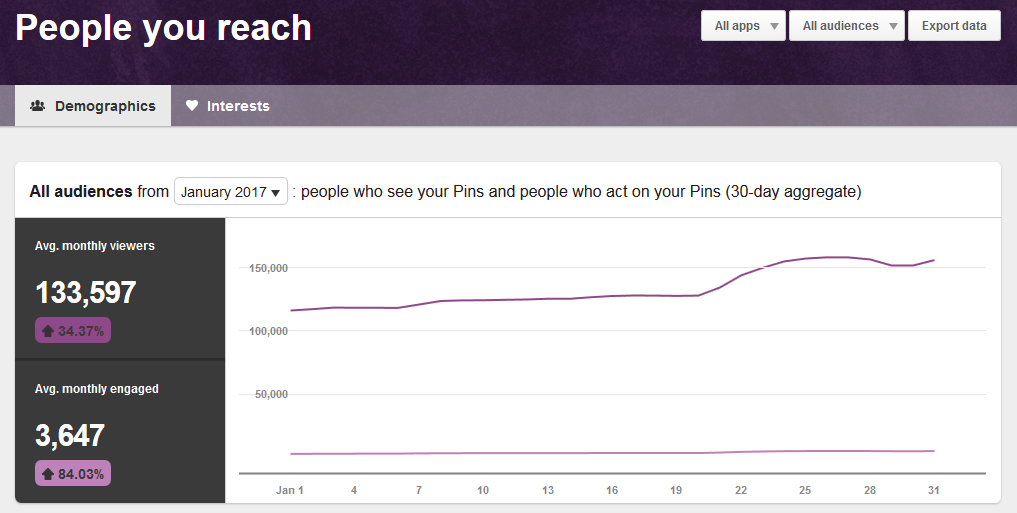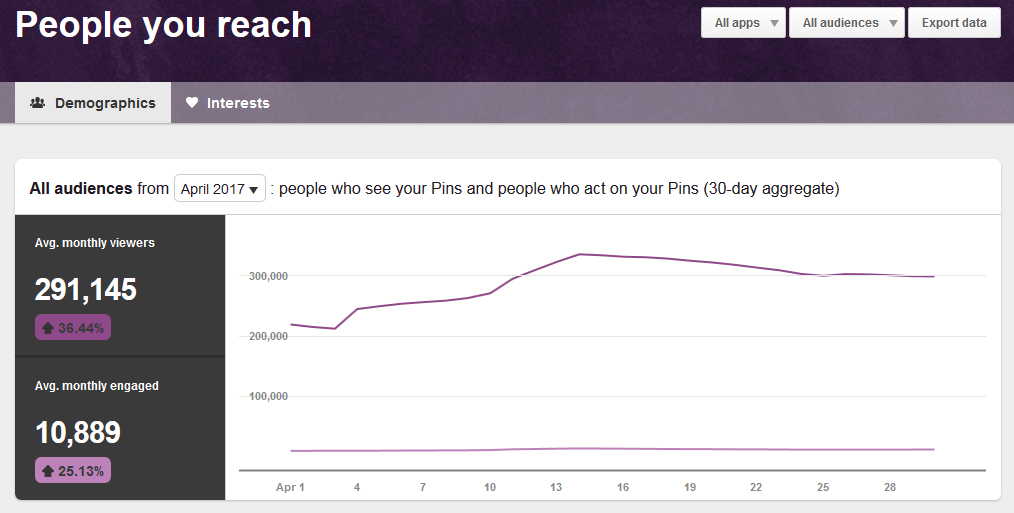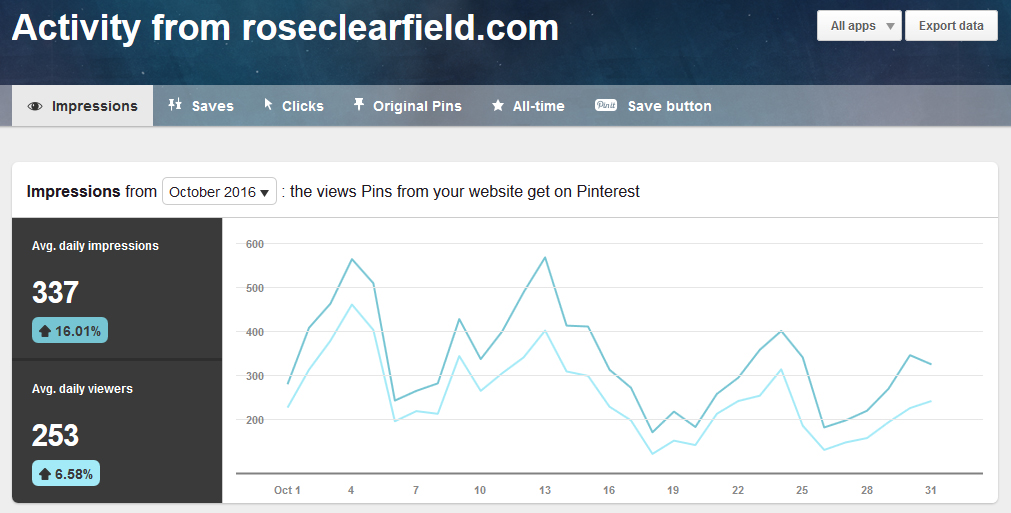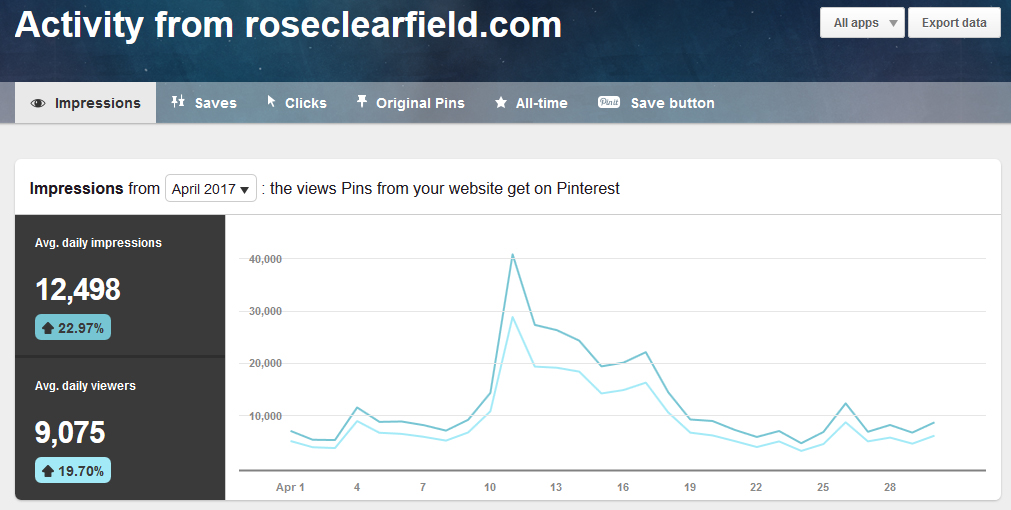 If you haven't already read the Facebook groups for bloggers post, check it out! In this post, I expand on those tips and give you even more advice for creating optimized pins, and more specifically, optimized pin images. One of my pet peeves about blogging advice is that most of it is all or nothing. Either bloggers are sharing very basic tips or they're sharing complex SEO strategies or Google Analytics tactics not geared toward the average WordPress user. I strived to find a middle ground here. These tips for optimized pin images go beyond the basics. But they aren't so complex that you need years of experience with Pinterest, DSLR photography, or Photoshop to master them.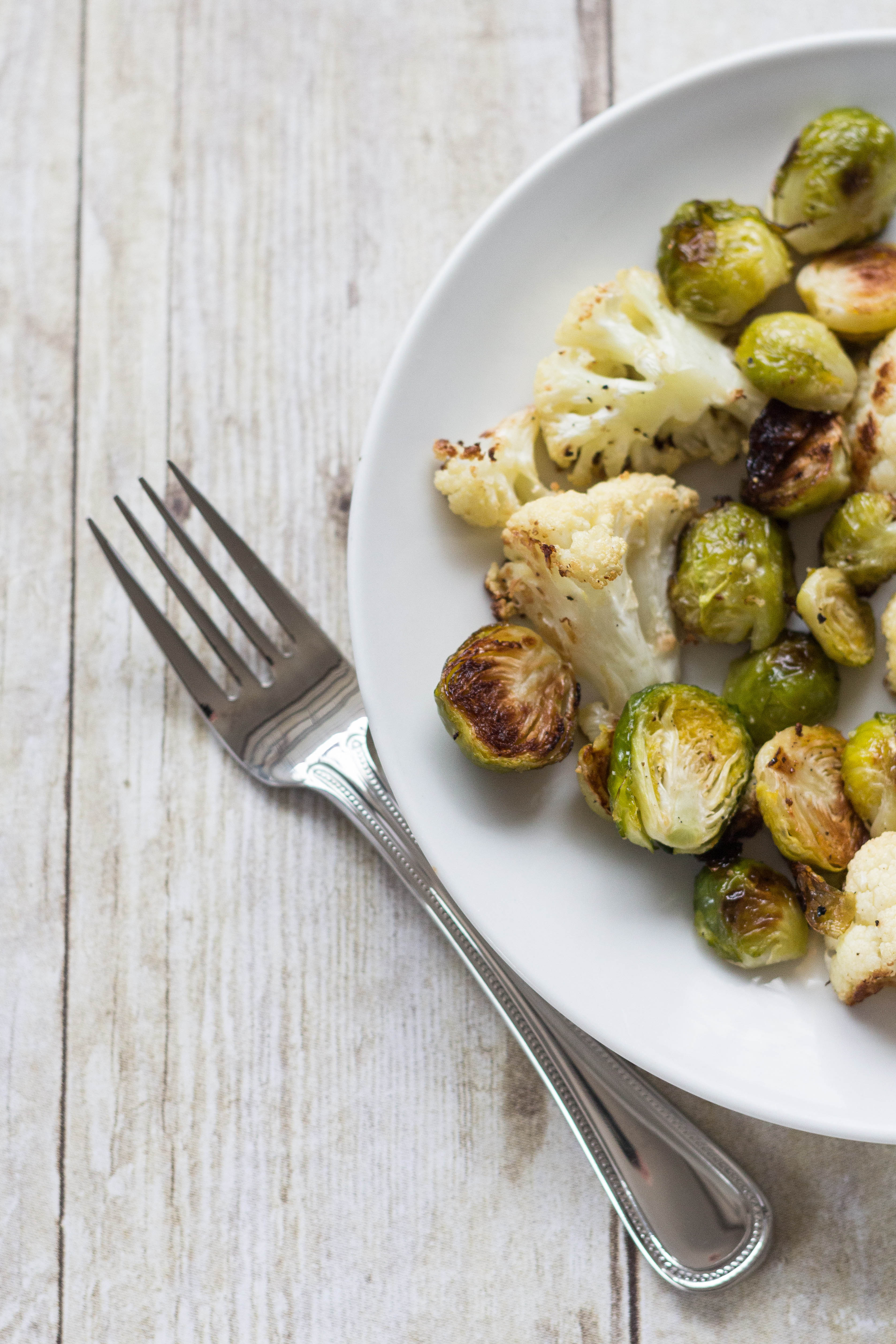 Above all else, choose a high-quality image
I know, I did write at length about selecting a high-quality image for your Pinterest pin in my first post. I'm covering it again because it is so important. I see numerous pins with dark, blurry images that don't do justice to the content and aren't likely to perform well.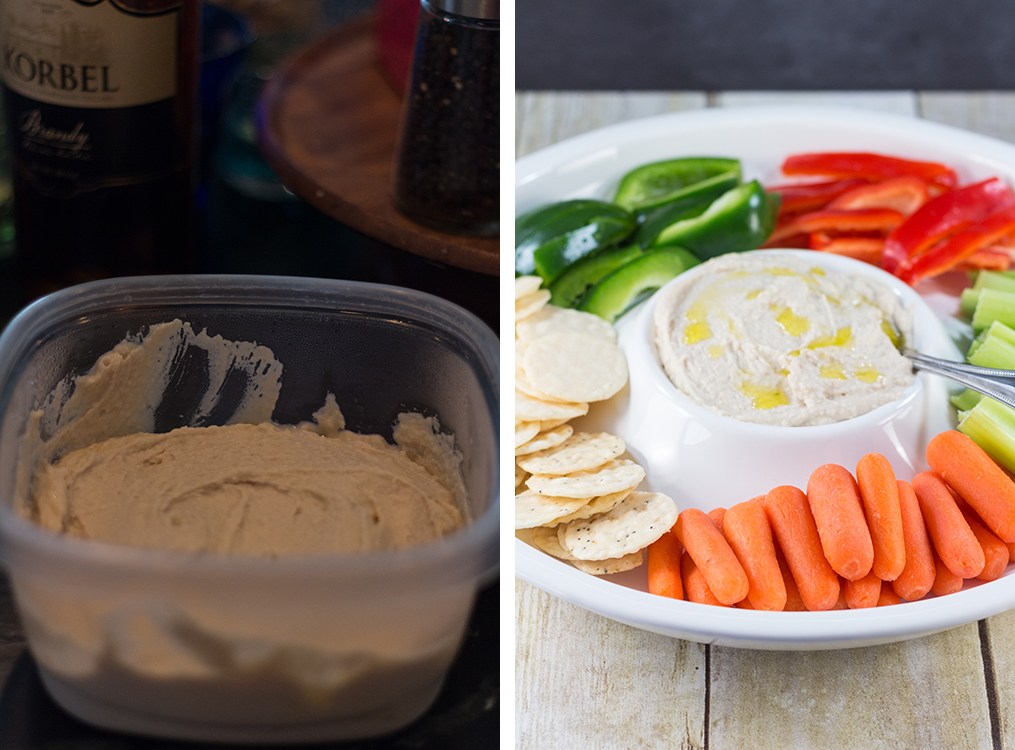 I took both of the above images of the same batch of hummus with the same DSLR camera and lens. The first picture is dark with unflattering light and a cluttered background. The second picture is bright with flattering light. I've styled the hummus with crackers and colorful vegetables in a bright chip and dip platter against a clean backdrop. Yes, the second image takes more work to create. But there's no question which image will perform better on Pinterest. The extra effort is well worth it.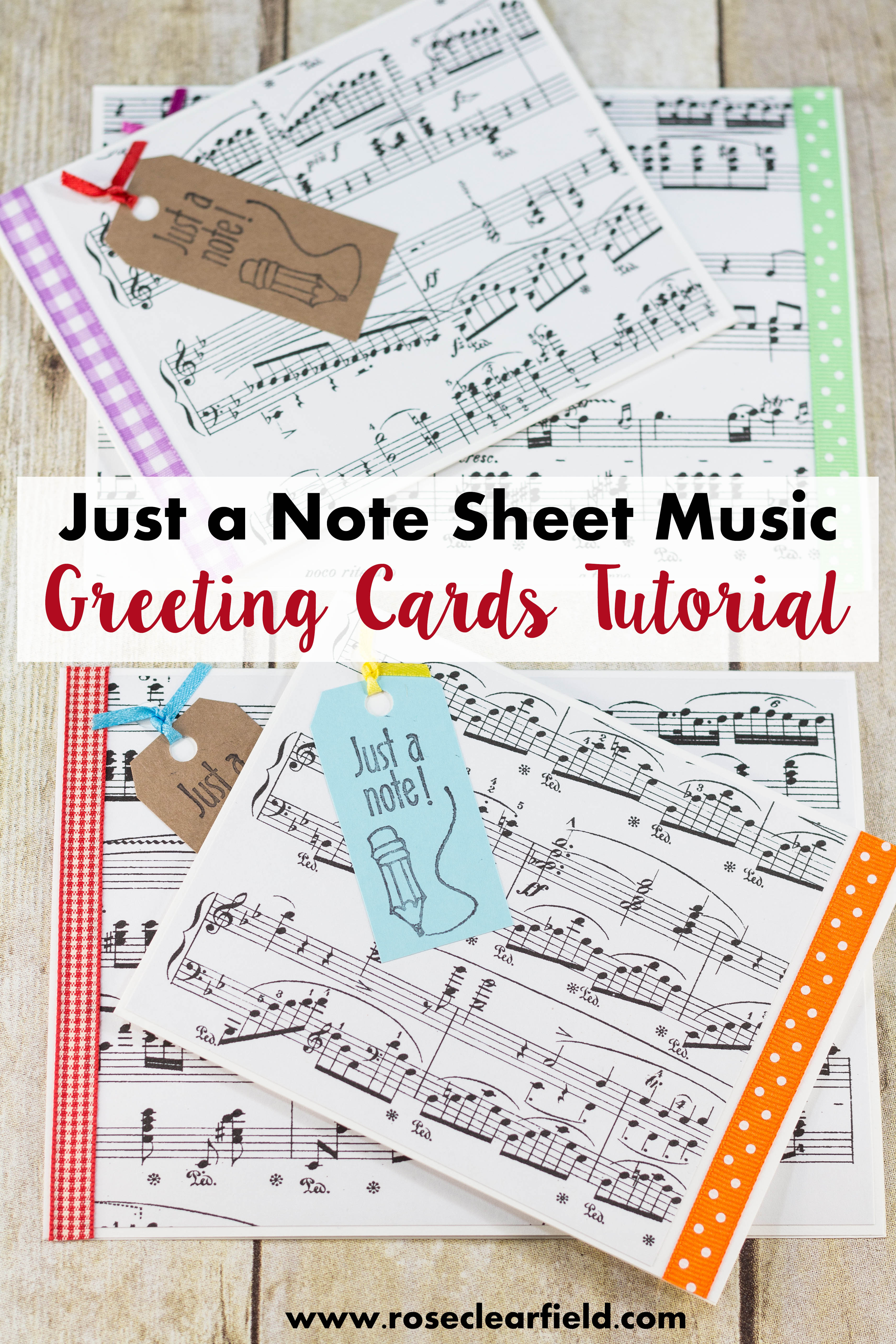 Select an image that fits the content
I would think that choosing an image relevant to the blog content goes without saying. But I come across a staggering number of pins with images that simply don't fit. I see pins all the time for recipes that don't have a picture of the recipe. Most of the time, they don't even have a picture of food. The image features flowers, desk items, or other irrelevant content. I have also seen A LOT of pictures of classic film cameras for Instagram tips and other social media advice. Sorry, most people trying to boost their Instagram following are never going to shoot with a Canon AE-1.
While there are exceptions, most of the irrelevant images I've seen are stock images. I completely understand that you don't always have a great image for a blog post and that you can't find a great stock image. But it's confusing to use an image that doesn't fit. I highly encourage all bloggers to use their own photos as often as possible to avoid this issue. Again, learning how to create great images for your posts takes time and effort, but it's well worth it.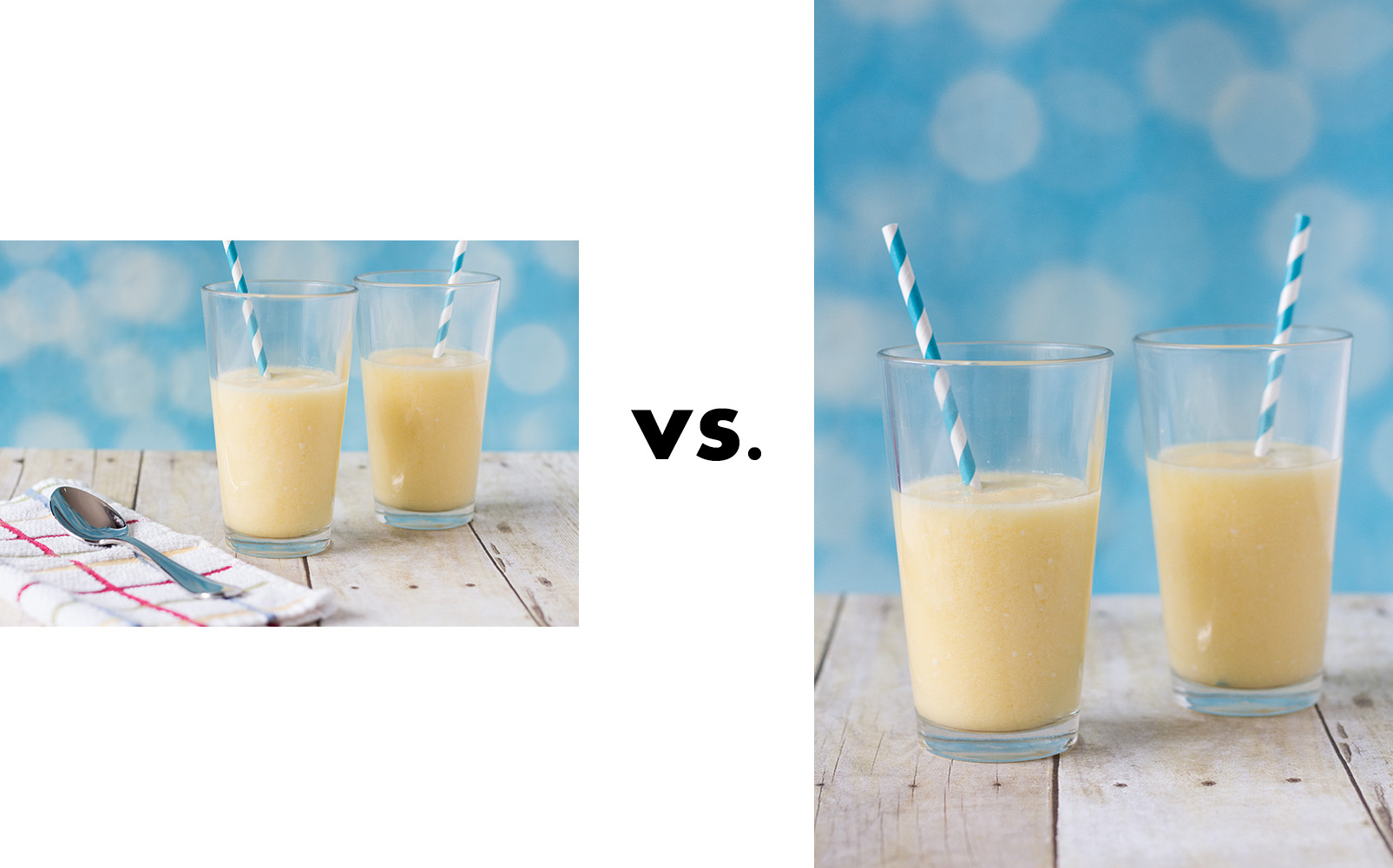 Select Pinterest-friendly dimensions
I know many bloggers swear by the recommended Pinterest dimensions of roughly 735 pixels x 1,104 pixels. I haven't done any formal testing of varying Pinterest sizes. But I'm not really convinced there's one specific ratio that will bring you all the Pinterest traffic. Also, Pinterest changes their layout periodically, which throws off all recommended dimensions (not just for pins, but for cover images, profile images, etc.). So this recommended dimension could change at any time.
The more important thing to keep in mind is that in the mobile age of Pinterest browsing, vertical images and graphics outperform horizontal images and graphics. Again, this may change at some point, but it isn't likely to change anytime soon. When you create a new pin, focus on making it longer than it is wide. If your width is the recommended 735 pixels, your length should exceed 735 pixels.
While you don't have to stick to the recommended 735 pixels x 1,104 pixels, it's a good minimum ratio to strive for because it ensures your pin image will display in a nice large format. I come across so many pins with good images that are displayed in a tiny format, making it hard to appreciate the content.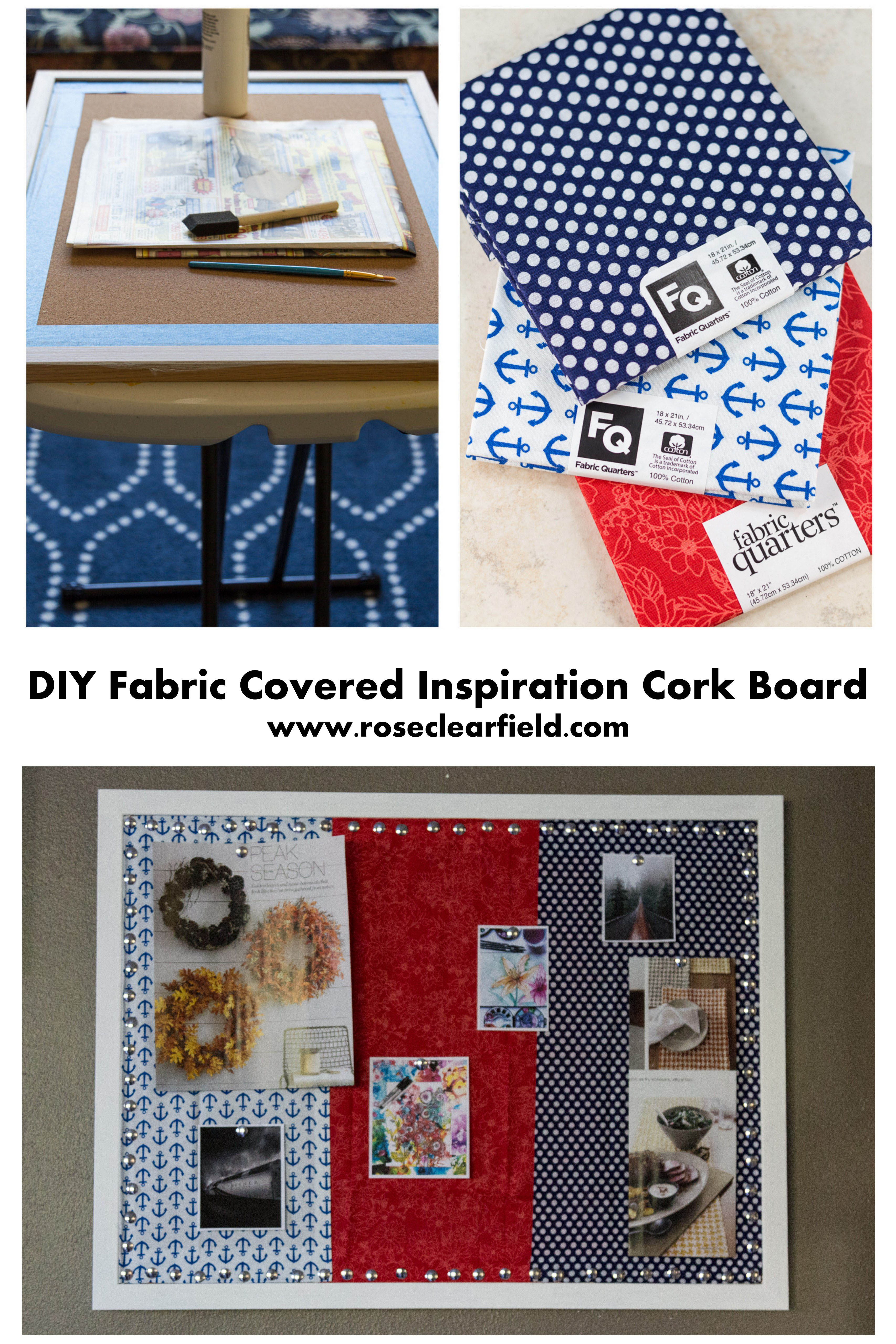 If you're creating a long pin, select two or three distinctly different images
Quite a few successful bloggers have tested the traditional image format against the long pin format. For example, you can read about Pinch of Yum's findings here and here. While I don't think it's worth stressing about creating long pins for all of your older posts, I think it is worth experimenting with different types of pins for new posts.
Typically, long pins feature two (or more) images with text in between, which has a description of the pin and often the name of the blog. Each image should add something to the pin. For example, if you're sharing a recipe, include one image of the dish cooking on the stove and other of the dish plated on the table. Don't just include two images of the exact same set up from different camera angles.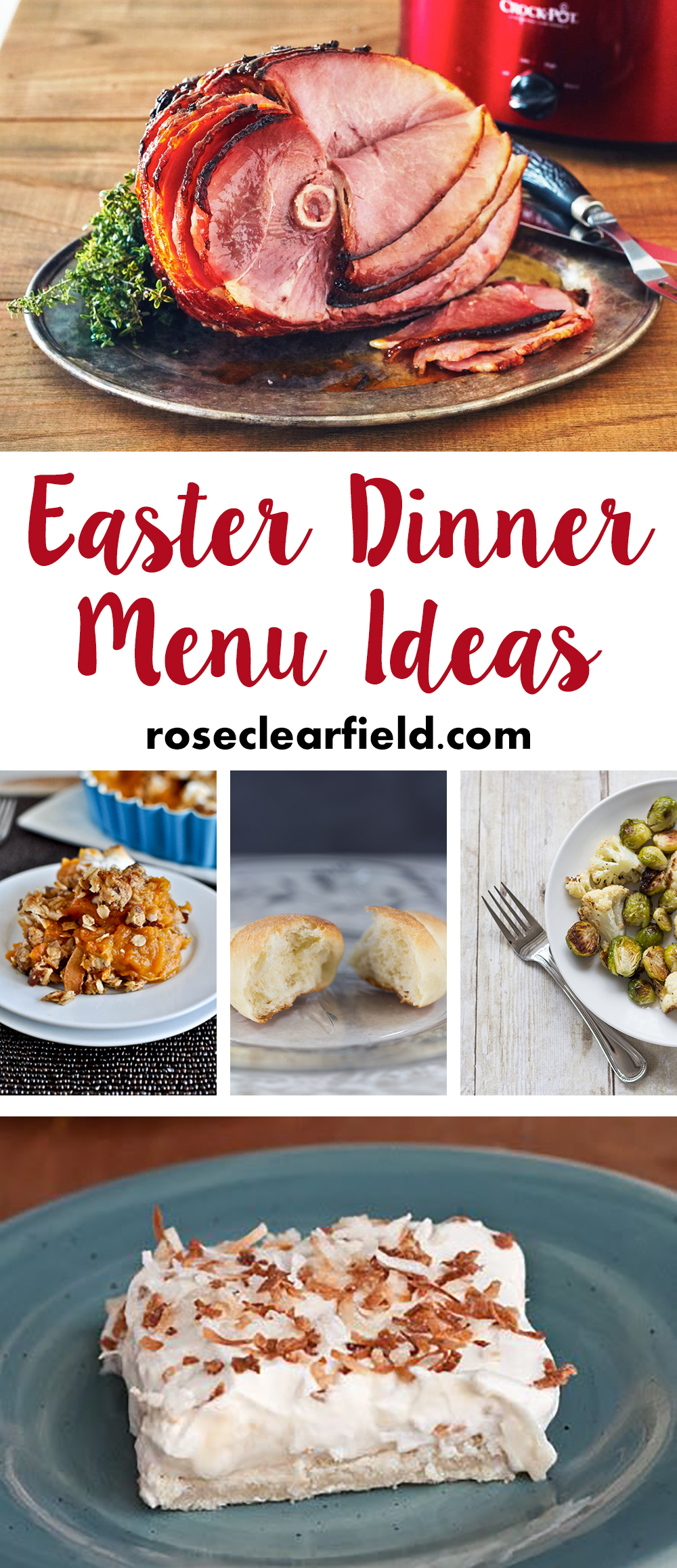 Choose an easy-to-read font and font colors that match your image(s)
Pinterest users move through their feeds and search results very quickly. If your pin doesn't catch their eye in a matter of seconds, they'll keep scrolling. Your fonts should be easy to read. I know script fonts are all the rage right now. If you like script fonts, please choose something that is easy to read. Most of them aren't. Once you've selected a font, choose a color or colors that fit with the image and are easy to read. I know it sounds obvious, but don't use dark colors over a dark image.
I use the same three colors (black, red, and turquoise) with the same four-five fonts for all of my pins. Generally, if red and turquoise don't work well with the pin images, I stick to black and don't experiment with other colors. On rare occasions, I'll put text over a darker image and use white instead of black text. Think about the fonts and font colors that best fit your images and overall blog style. Light colors and feminine fonts may be a great fit for some blogs while bold colors and block fonts may be a better fit for other blogs.
Do you have any additional tips for optimized pin images?
Share your insight in the comments!
More blogging resources: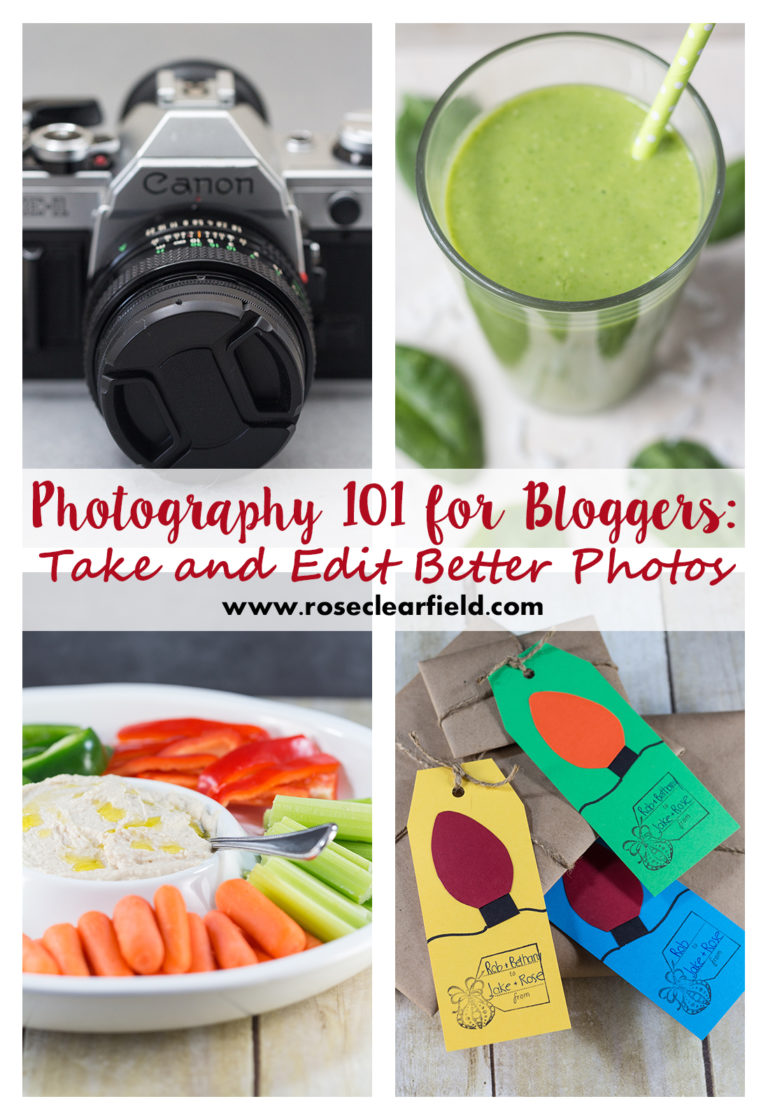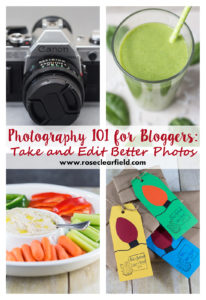 Photography 101 for Bloggers: Take and Edit Better Photos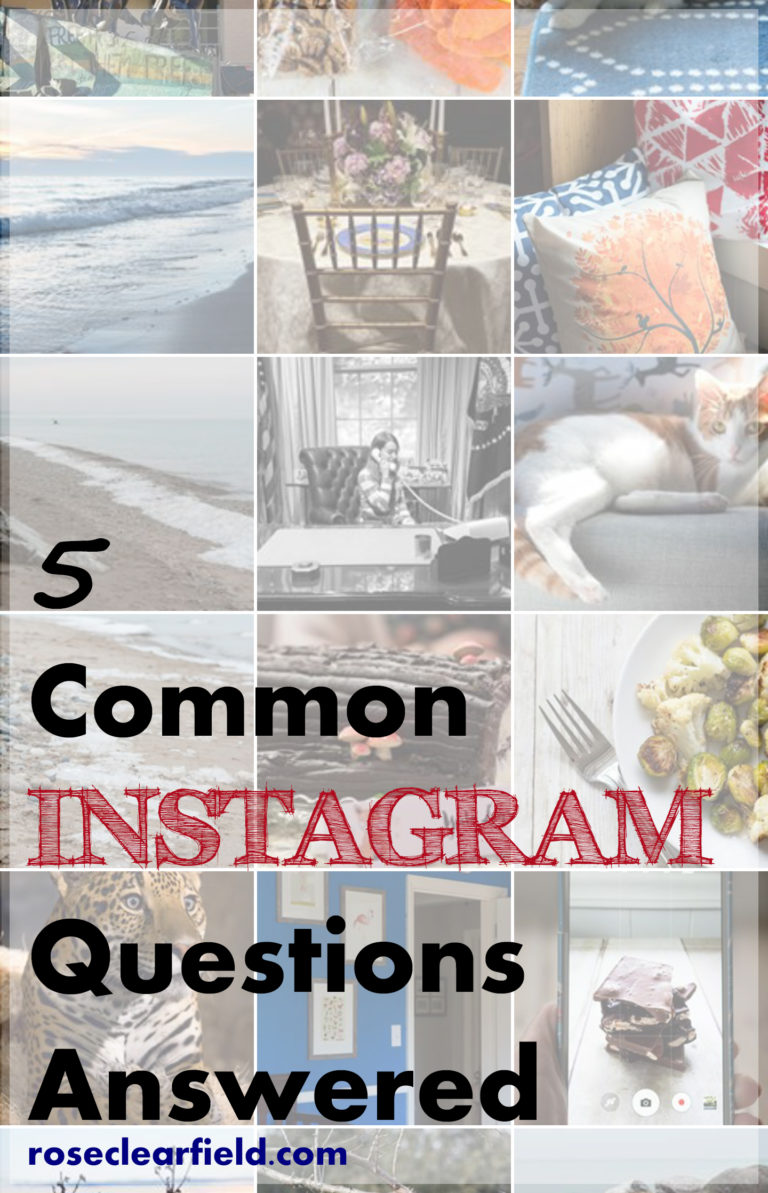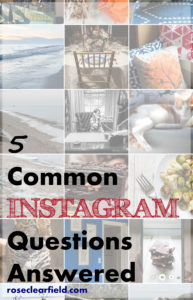 5 Common Instagram Questions Answered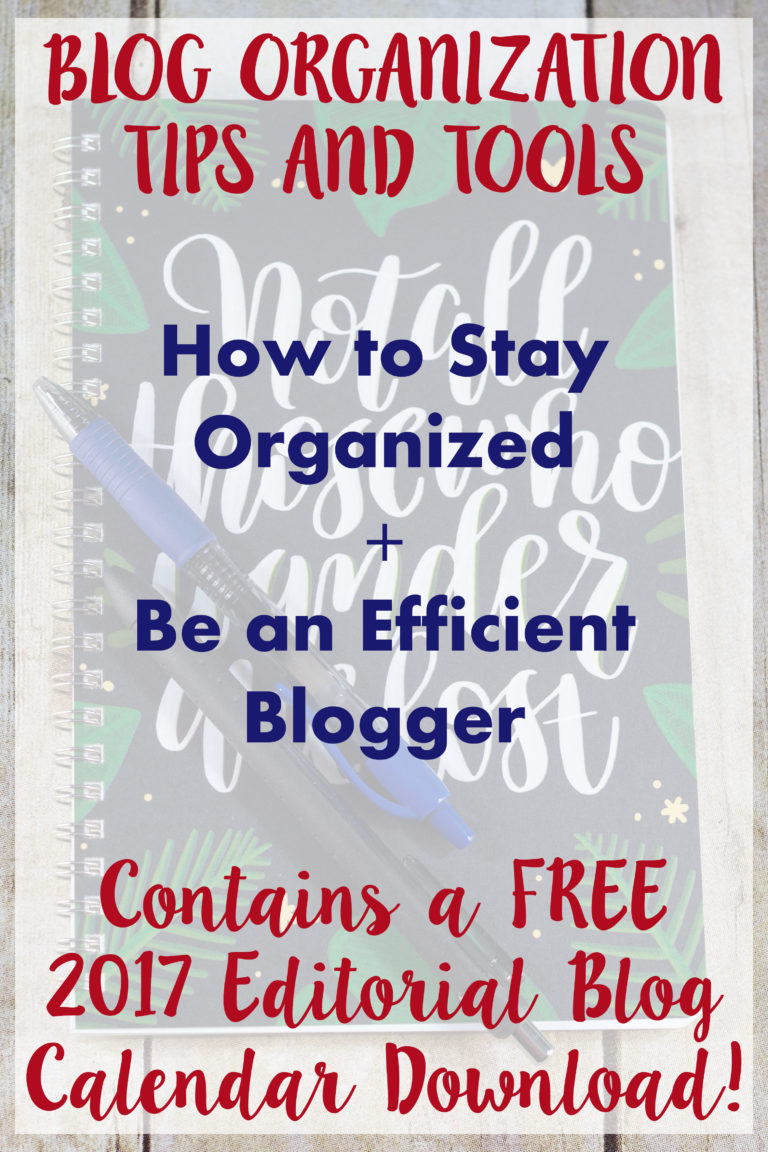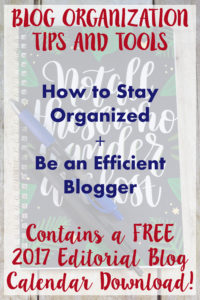 Blog Organization Tips and Tools
Save
Save
Save
Save
Save
Save