When you have guests visiting from out of town, going the extra mile with the guest bedroom and guest bathroom makes your close family and friends feel welcome.
Setting up the guest bedroom is one of the first projects I tackled in this house. We've had a second bathroom for a decade now, so we didn't have to start from scratch with the guest bathroom when we moved a couple of years ago. Instead, we've continued to make do with a lot of older items. I've been neglectful about maintenance tasks, like throwing out expired items. It was way past time for a little refresh. With friends visiting for a couple of weeks this summer, I got motivated to give our guest bathroom a bit of a makeover.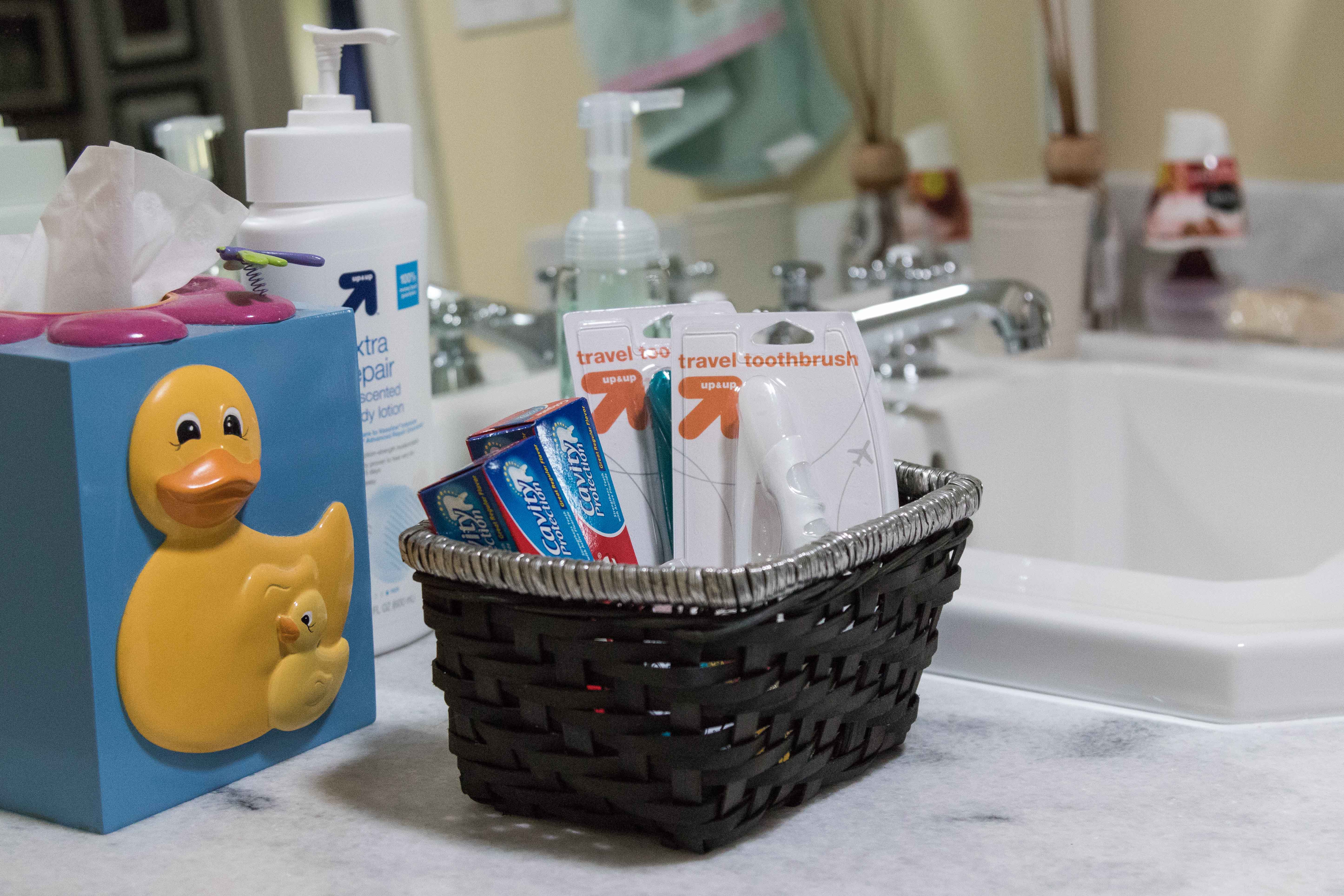 Clean the entire bathroom thoroughly
It should go without saying that your guest bathroom should be spotless for your overnight visitors. Start with the basics, cleaning the toilet, sink, and mirror. Scrub down the entire shower. Sweep, then mop the floor. Launder the throw rugs. If the bathroom has a window, open it for a few hours to air hour the room. Whenever possible, clean the day before your guests arrive, so the bathroom doesn't smell strongly of cleaners. If you're pressed for time or consumed with other tasks prior to out of town guests arriving, consider hiring a cleaning service.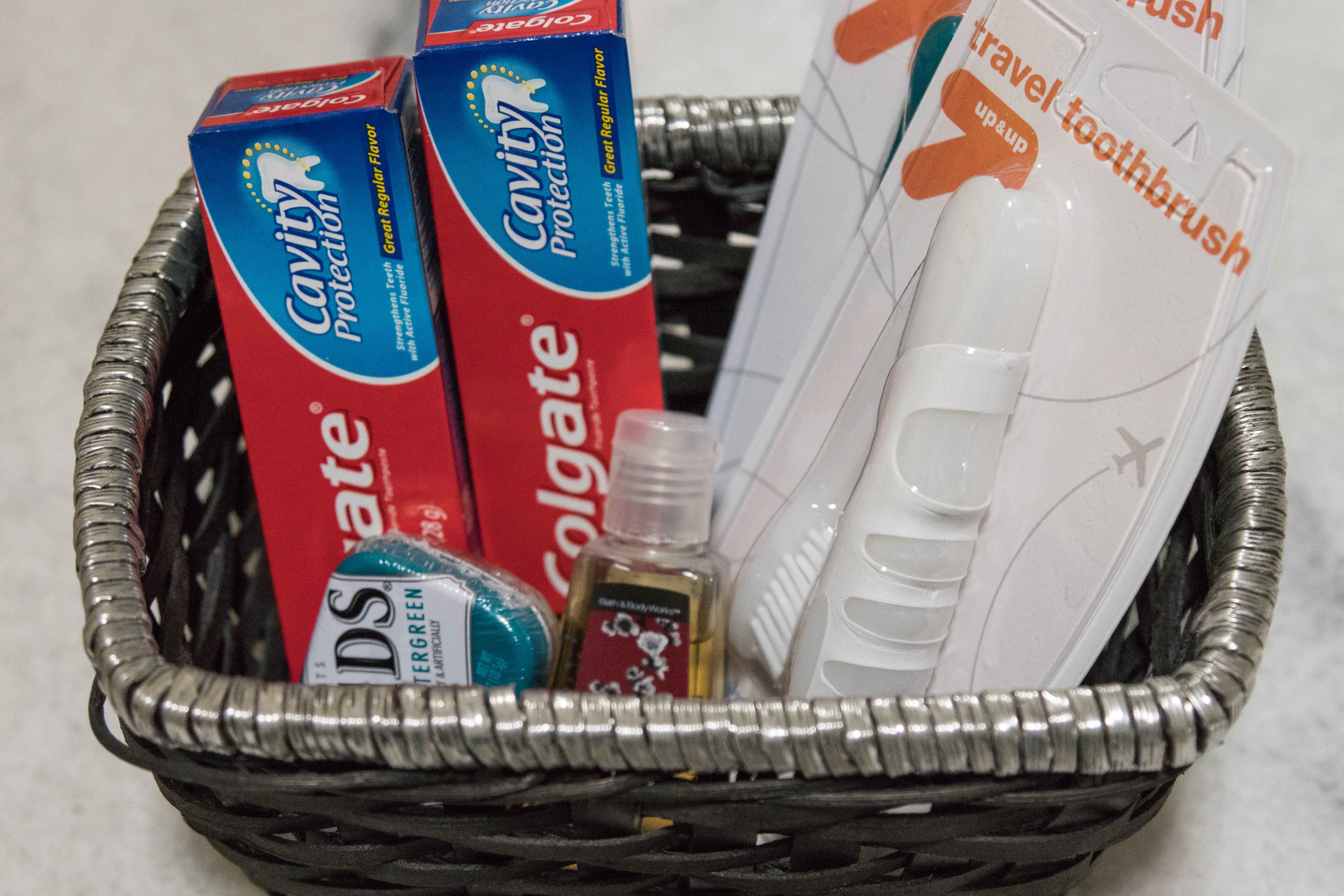 Stock the bathroom fully
There is nothing more embarrassing than running out of toilet paper when you're in someone else's home. Make sure your guest bathroom has plenty of toilet paper, Kleenex, and feminine products. Keep a small stash of extra toiletries on hand as well, such as travel toothbrushes, toothpaste, and shampoo, in case guests forget something. Pick up a few extra bathroom essentials for your guests as well, such as nail clippers, Ibuprofen, and Band-Aids. If you have expired beauty products lying around, throw them out before your guests arrive.
I love hitting the travel section at Target for new bathroom items. They offer an extensive selection of Target brand and brand name travel-friendly sized items from shampoo to baby wipes to sunscreen, all for $3 or less. Think about the items that will be most beneficial for your particular guests. Baby shampoo and wipes will be great for new moms while a spare blow dryer and cotton balls will be a better fit for teenage girls.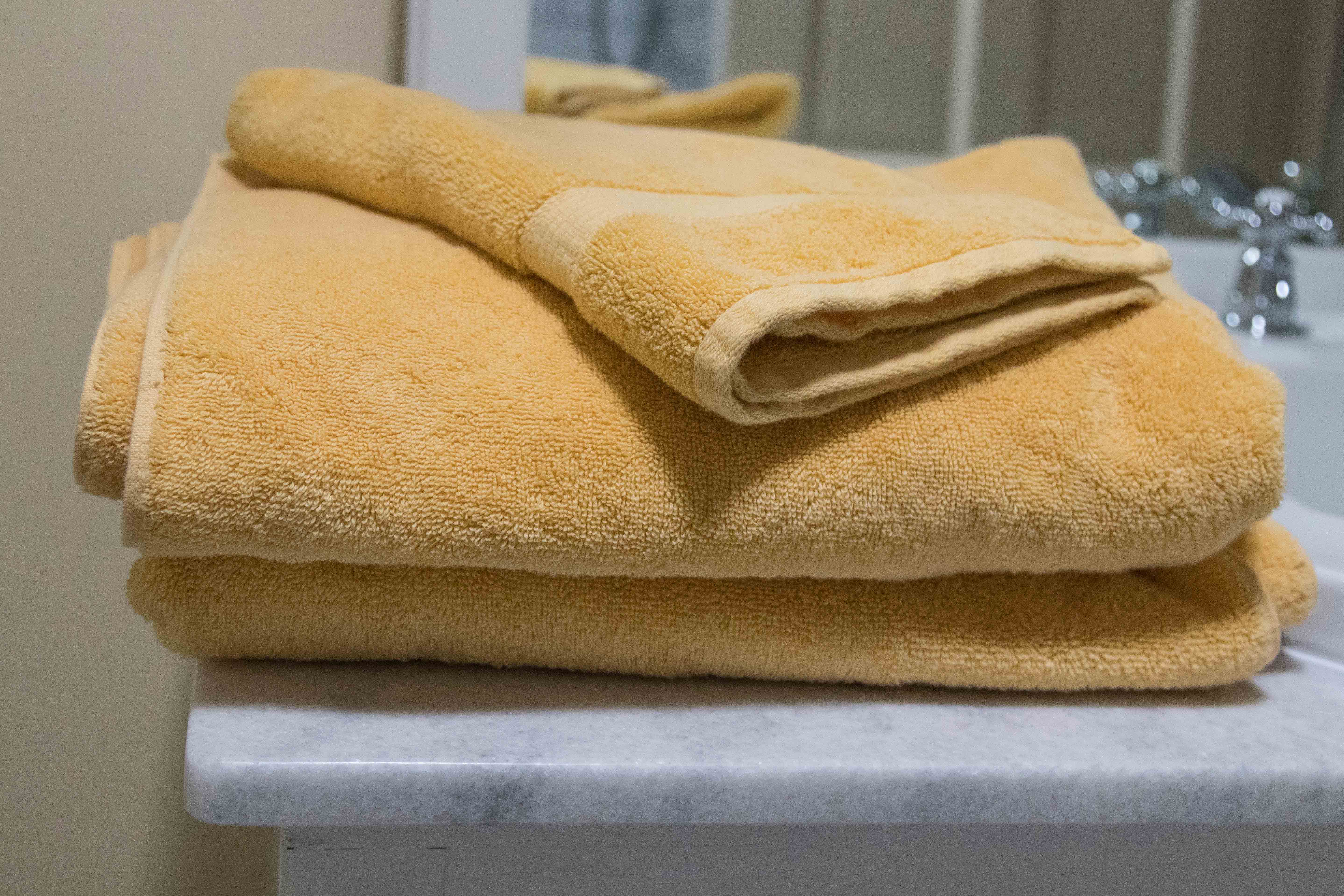 Assess the condition of the current bathroom items, including the linens
Guests visiting from out of town is the perfect opportunity to replace or upgrade broken or worn out bathroom items. Please don't be the host who gives close family or friends the old hand me down towels you no longer use in the master bathroom. I know guest towels aren't the most exciting purchase, but they'll make every day your guests stay with you more enjoyable. Think about purchasing guest towels in a different color than your regular towels, so you can keep them separate and always have fresh guest towels.
In addition to the towels, consider replacing or upgrading the shower curtain and liner, bathmat, soap dispenser, and Kleenex holder. Don't skimp on your guest bathroom accessories. Spending a few extra dollars goes a long way toward providing a comfortable, memorable travel experience.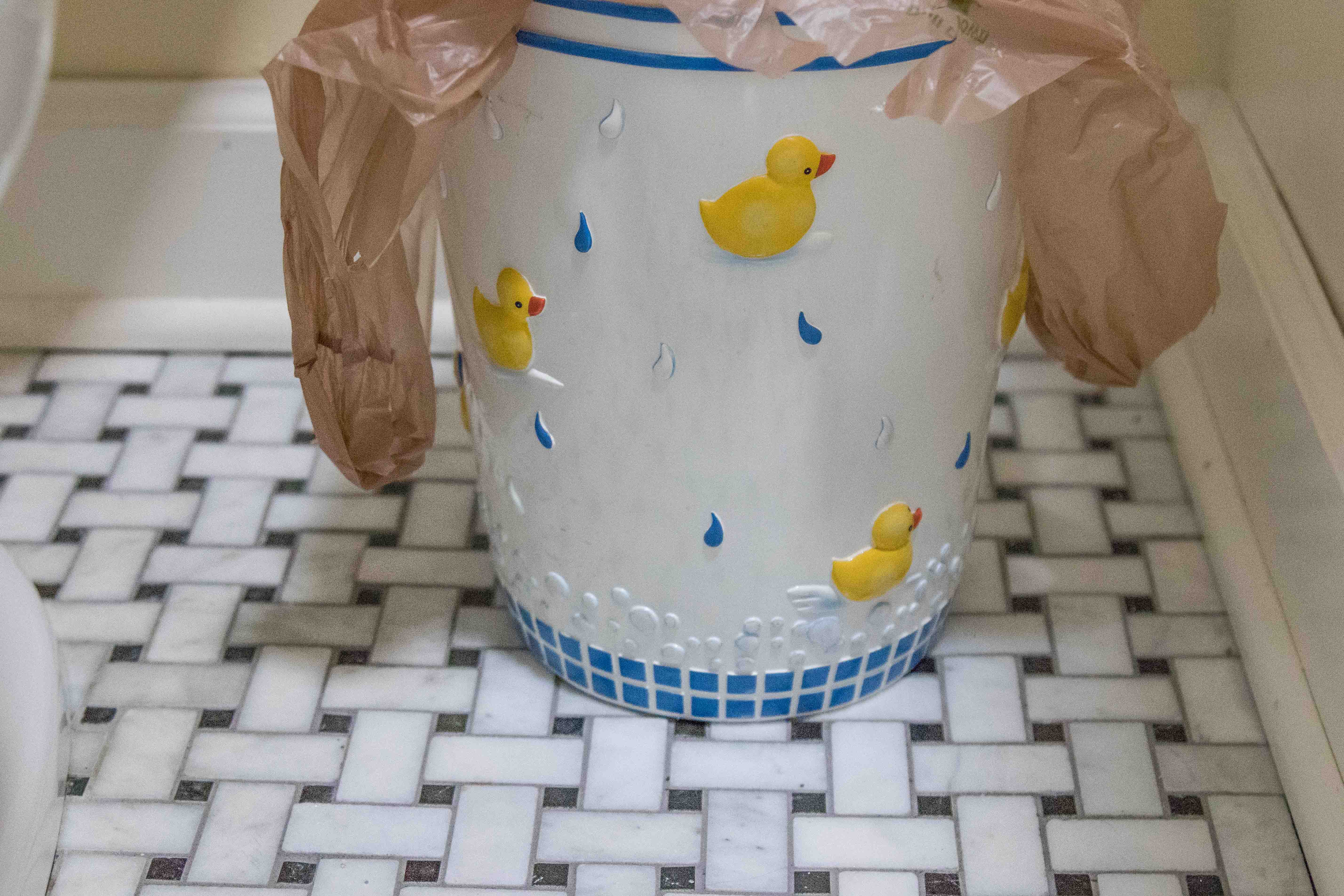 Make sure to invest in a garbage can as well. To me, a garbage can is a given in a bathroom, but not everyone seems to share this philosophy. Carrying used Kleenex, feminine products, and other bathroom waste into the bedroom or kitchen is embarrassing and unnecessary. Don't put your guests through this hassle. If guests are traveling with babies or toddlers, supply them with extra plastic bags or small garbage bags, so they can dispose of dirty diapers and wipes with ease.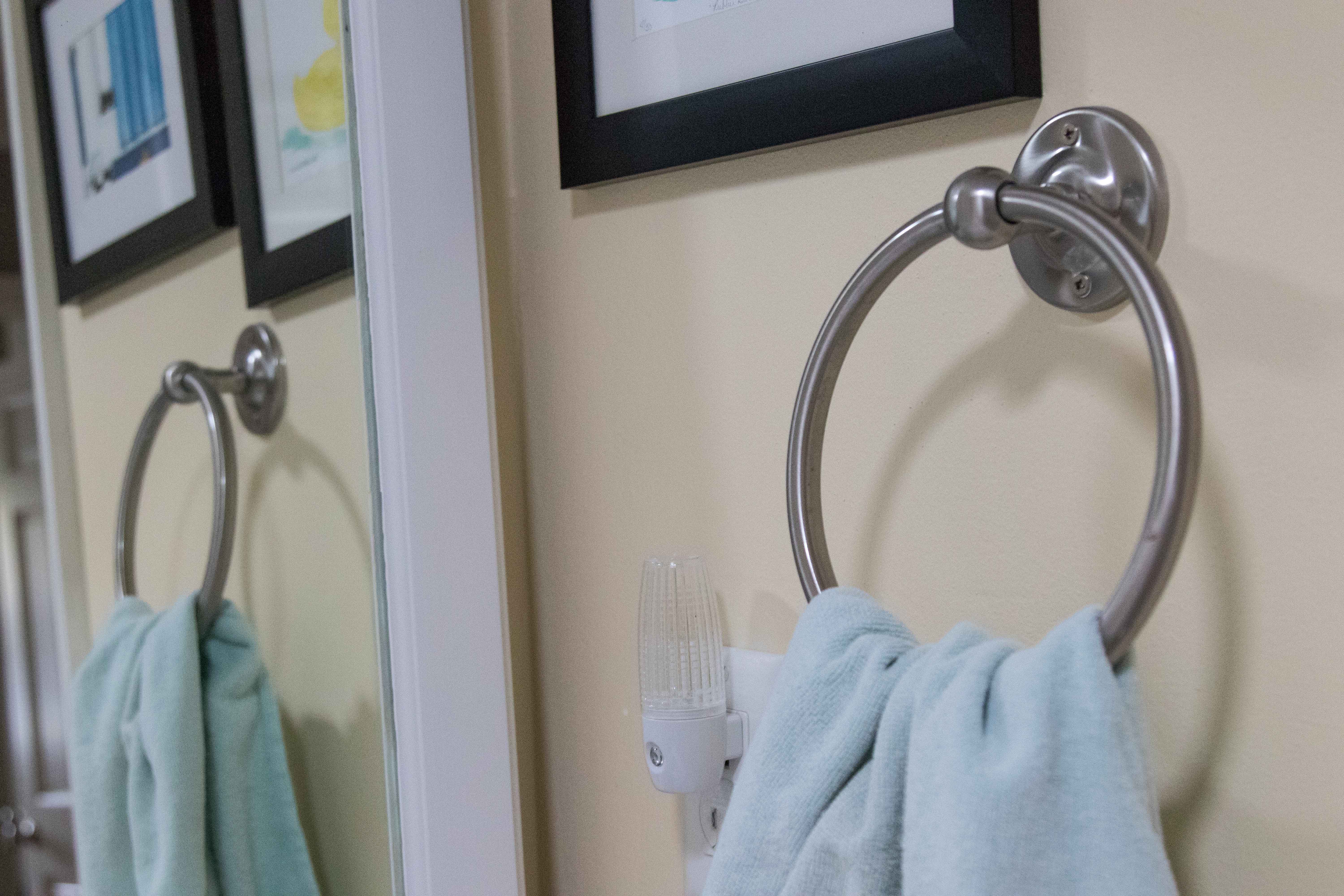 Update the bathroom fixtures
Take the bathroom updates one step further by fixing any items that aren't in good working order. You don't need to do a full bathroom renovation to prepare for your guests. However, guests arriving is a good motivation to make a few much-needed improvements. Fix or replace worn out or broken drawer pulls, towel racks, and faucet handles. Confirm the toilet, sink, and shower are all working properly a few days before your guests arrive, with no leaking or other issues, so you have time to make repairs yourself or hire a repairman.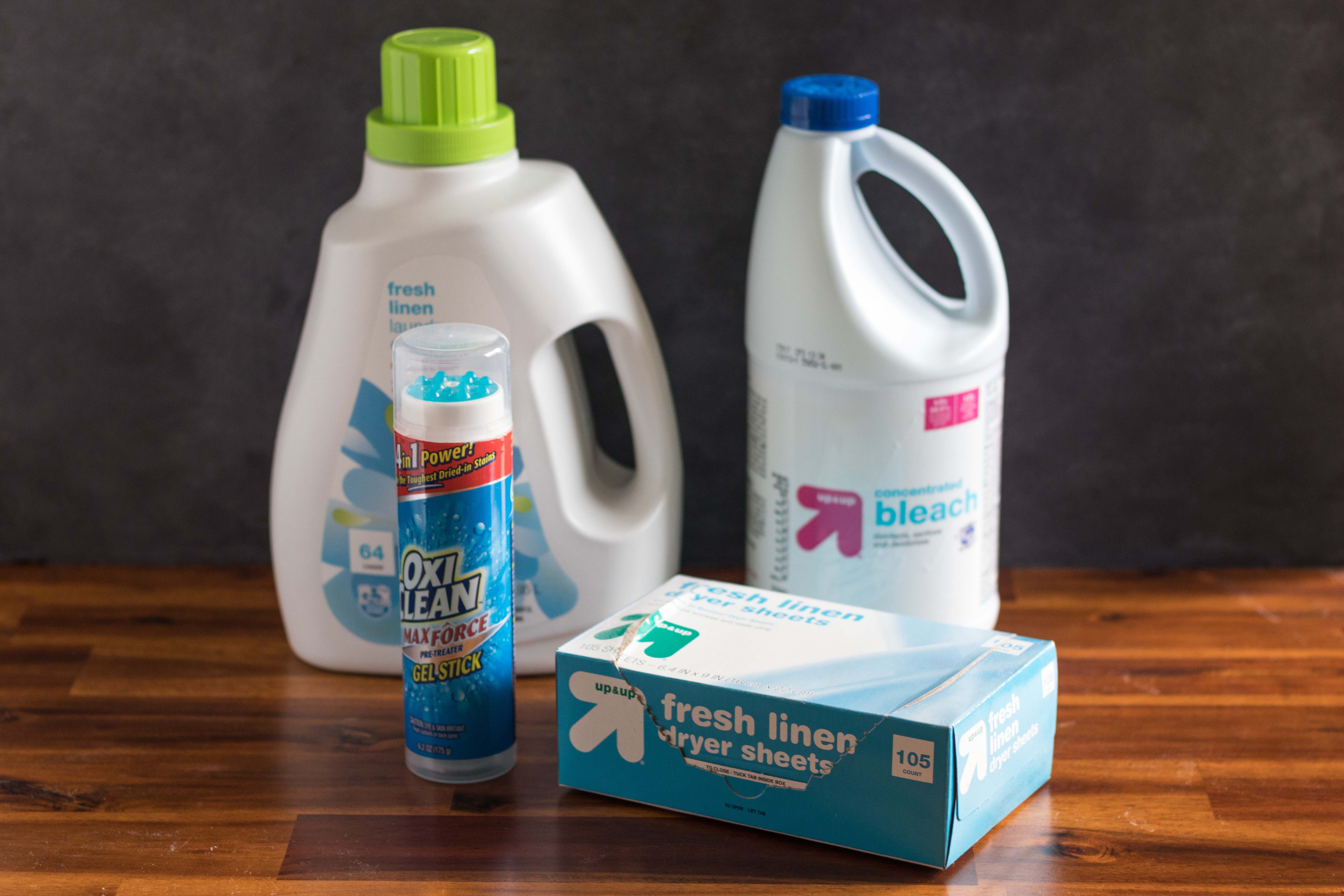 Provide a laundry basket
If guests will be staying more than a couple of days, provide a laundry basket or two where they can collect linens. Family and friends staying for more than a week may also want to do laundry while they're visiting. Make it as convenient as possible for them, giving them a quick tour of the laundry room, so they can find detergent, dryer sheets, and other laundry supplies without asking for help. If there's room in the guest bathroom or bedroom to house a laundry basket permanently, think about investing in a nice one. I have two of this Household Essentials model (in gray) from Amazon for our master bedroom and love them.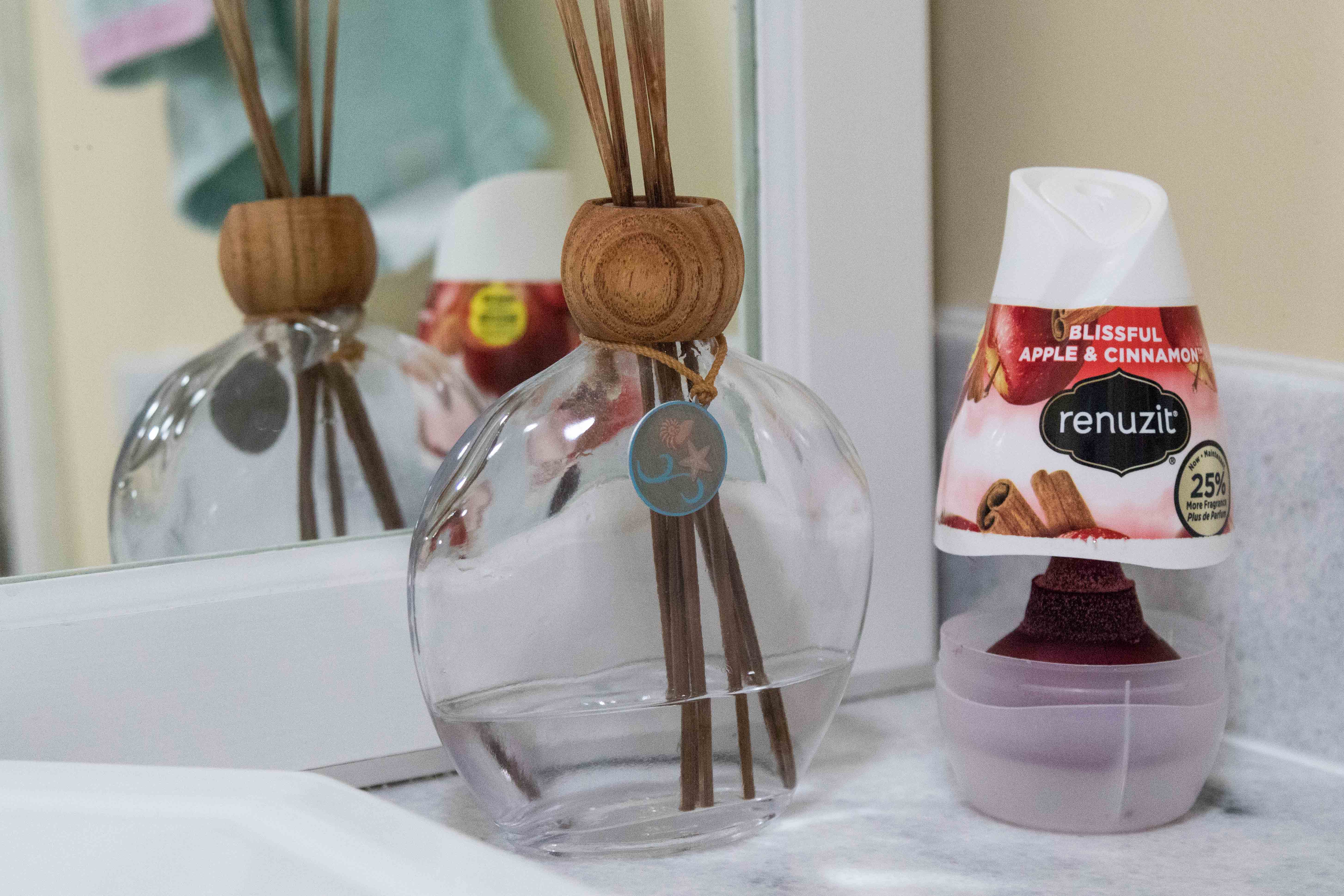 Freshen up the space
After you've cleaned the bathroom and made any necessary repairs and upgrades, put in a new air freshener. Similar to cleaning the bathroom, I recommend putting in the air freshener a day or two before your guests arrive to avoid overwhelming family or friends with the smell. I stick to the classic Renuzits. I also have a few scent sticks in water sets, one of which I keep in the guest bathroom. Scented soaps, potpourri, and fresh flowers are also great options.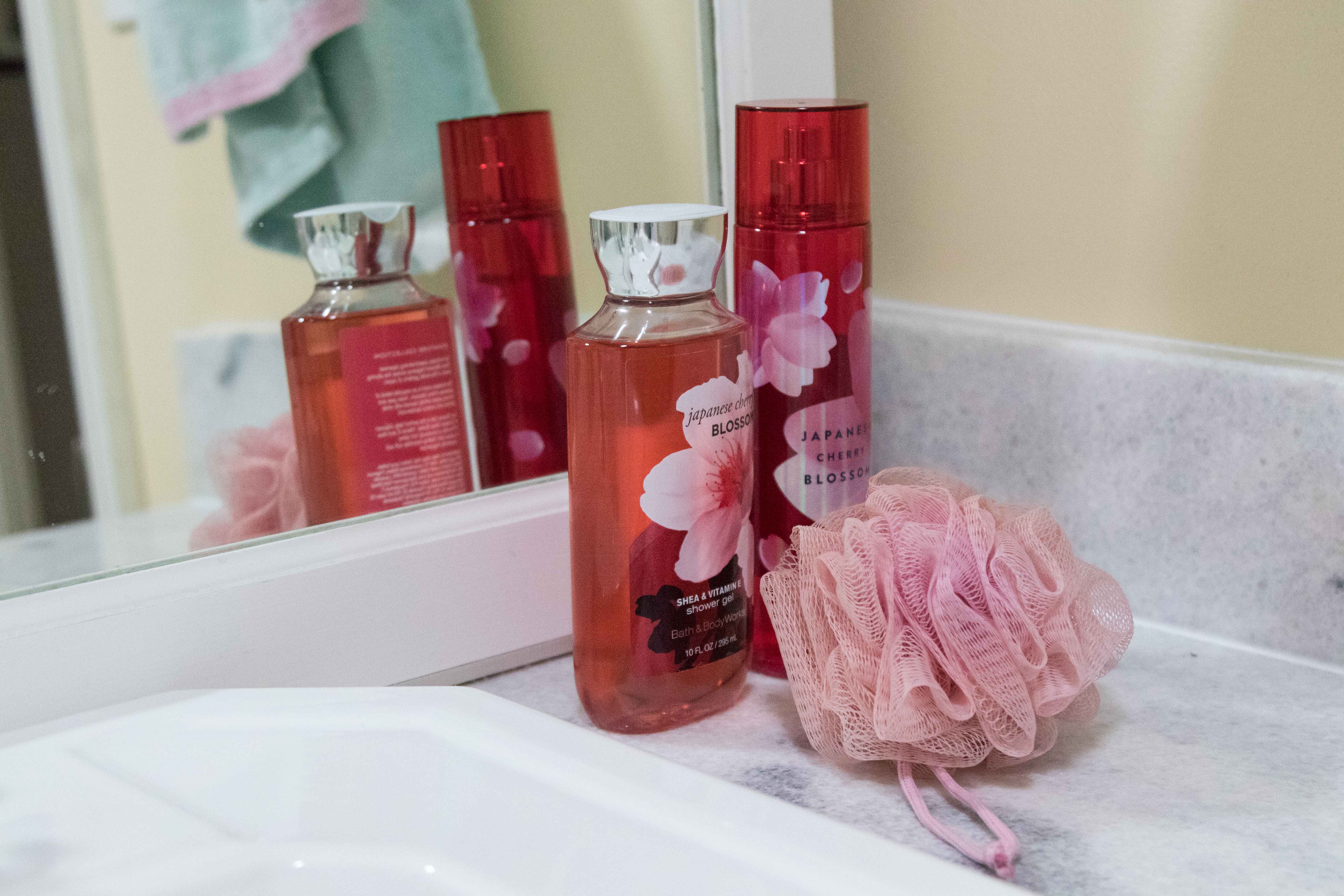 Pamper your guests a little bit
Give your guests a bit of a luxurious hotel feel with a few high-end bathroom splurges they wouldn't normally treat themselves to at home. Salon shampoo and conditioner and high-quality hand lotion and shower gel go a long way toward providing this experience. Pick up a few items you only see in spas, such as sea salts and bath brushes. In addition to Target, the dollar store is another great place to stock up on products for your guest bathroom without breaking the bank. Finally, fresh flowers also add a luxurious air while only costing you a few dollars.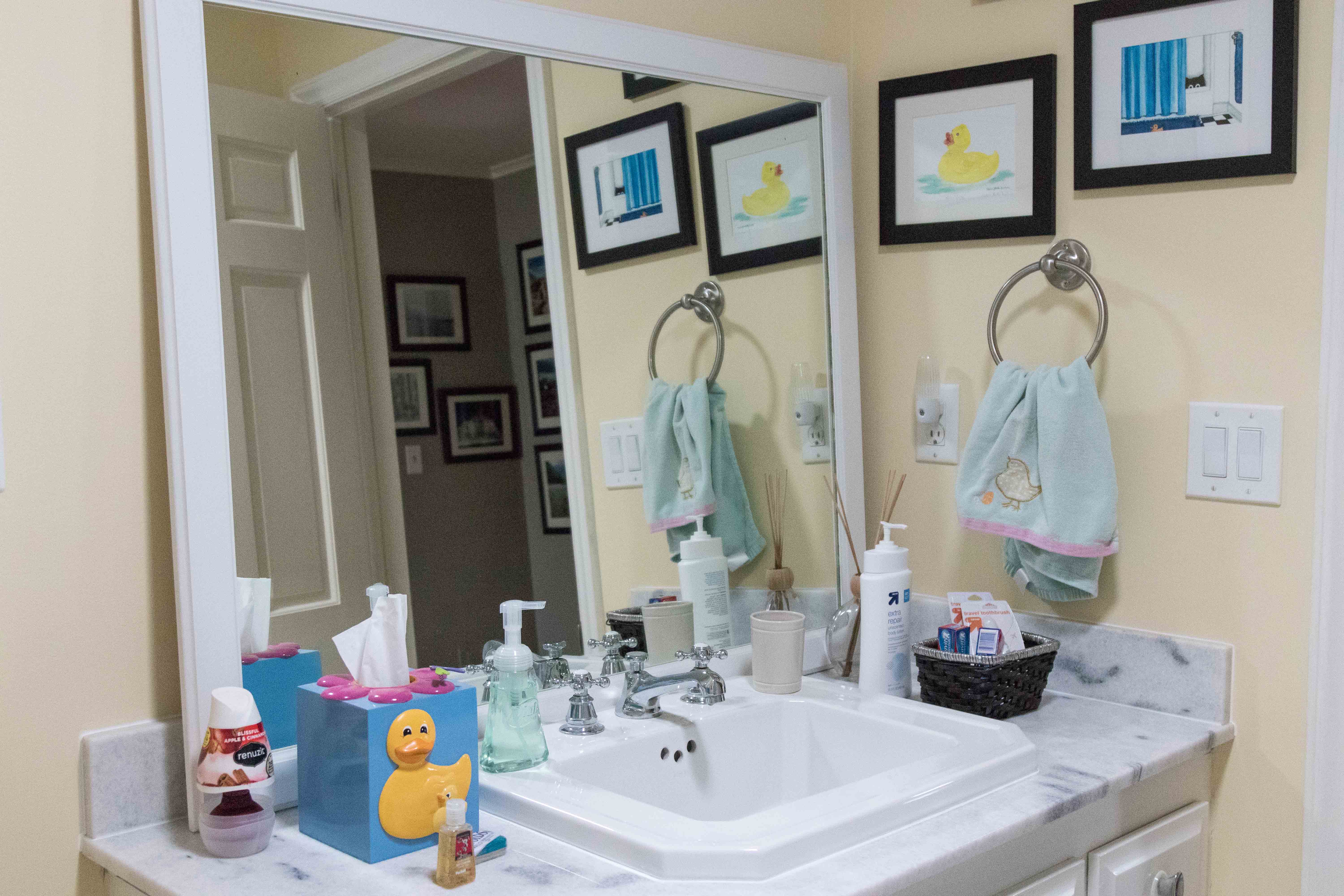 [Disclaimer: This post contains affiliate links. Thanks for your support!]
Do you have any additional tips for preparing a guest bathroom?
Leave your thoughts in the comments!
More home resources: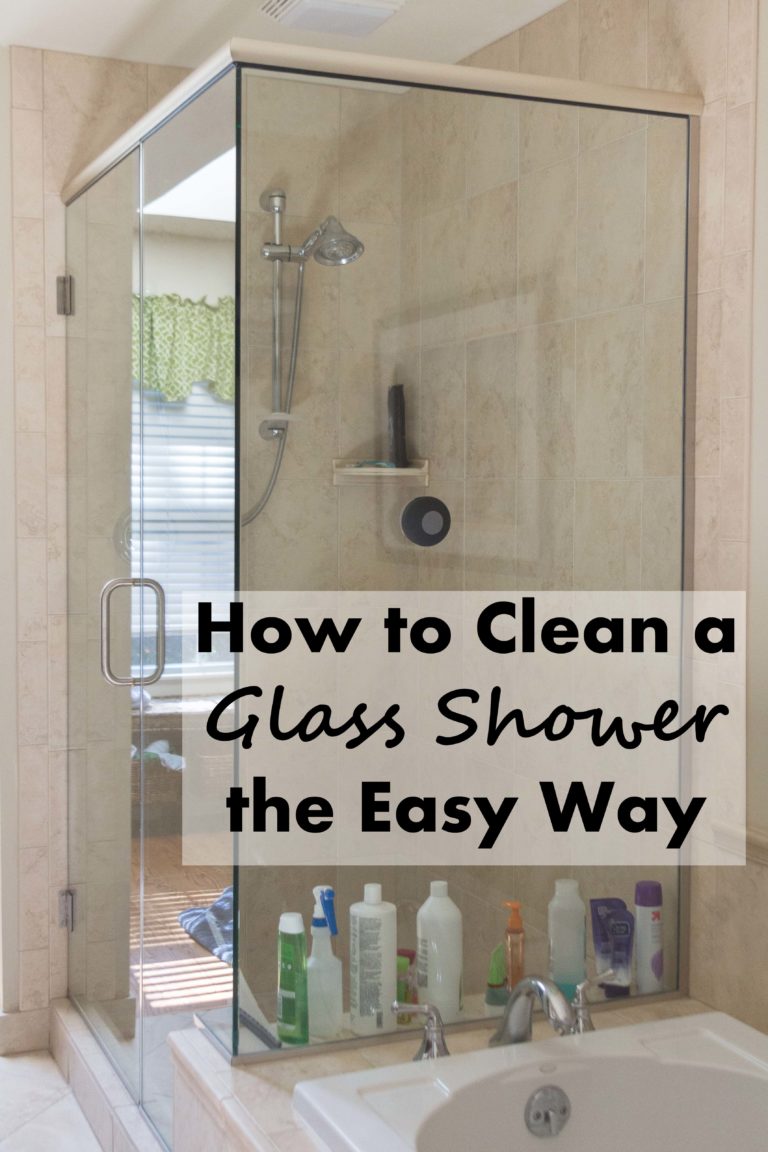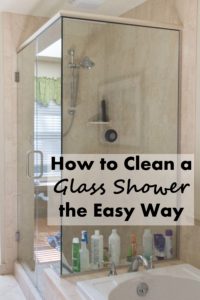 How to Clean a Glass Shower the Easy Way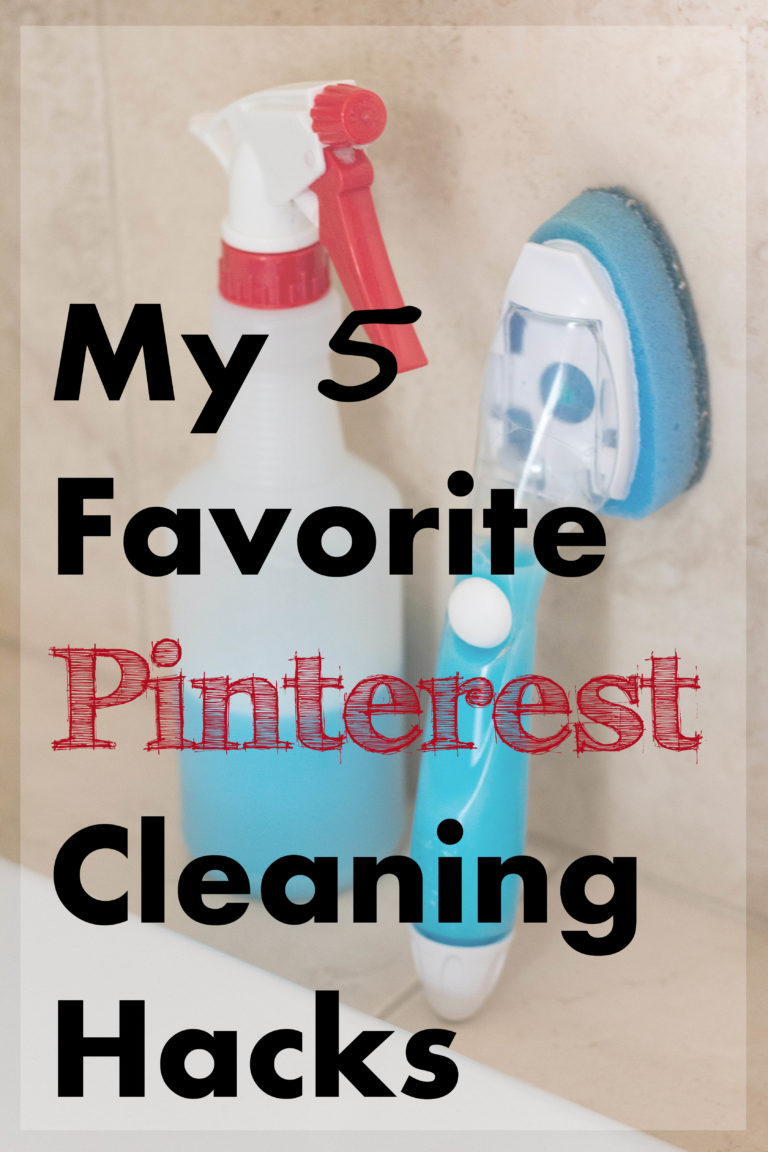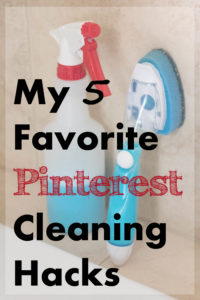 My 5 Favorite Pinterest Cleaning Hacks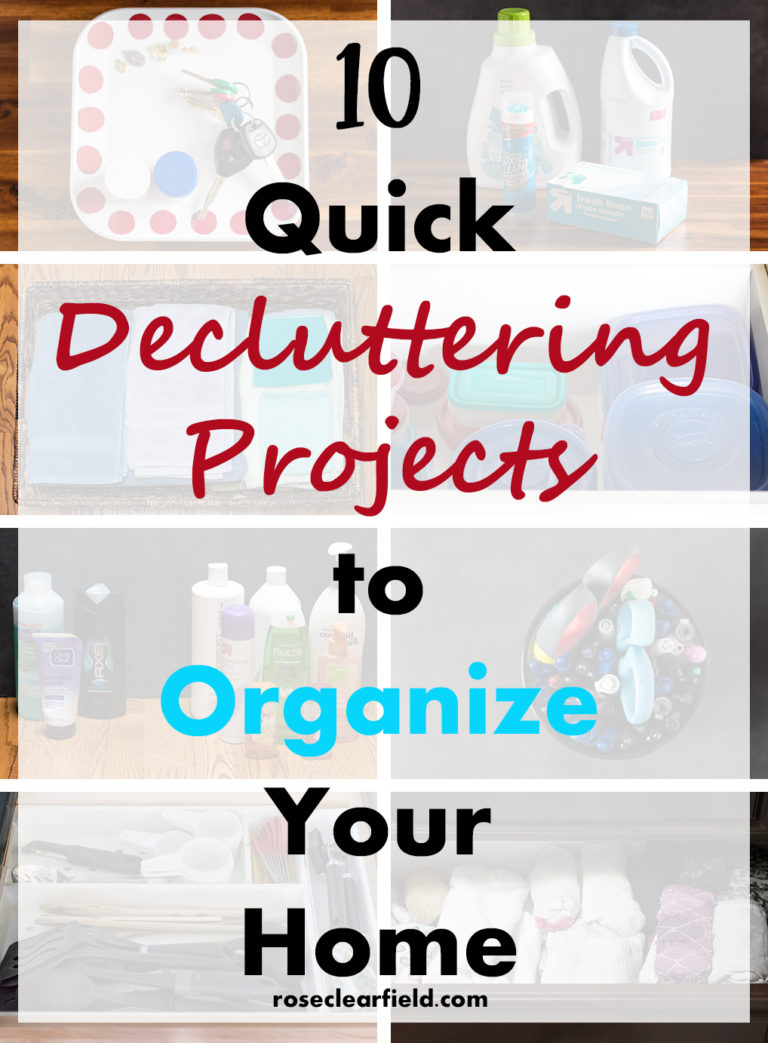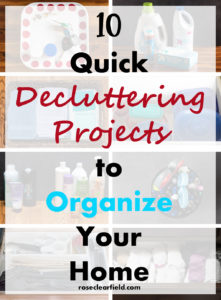 Save
Save
Save
Save
Save