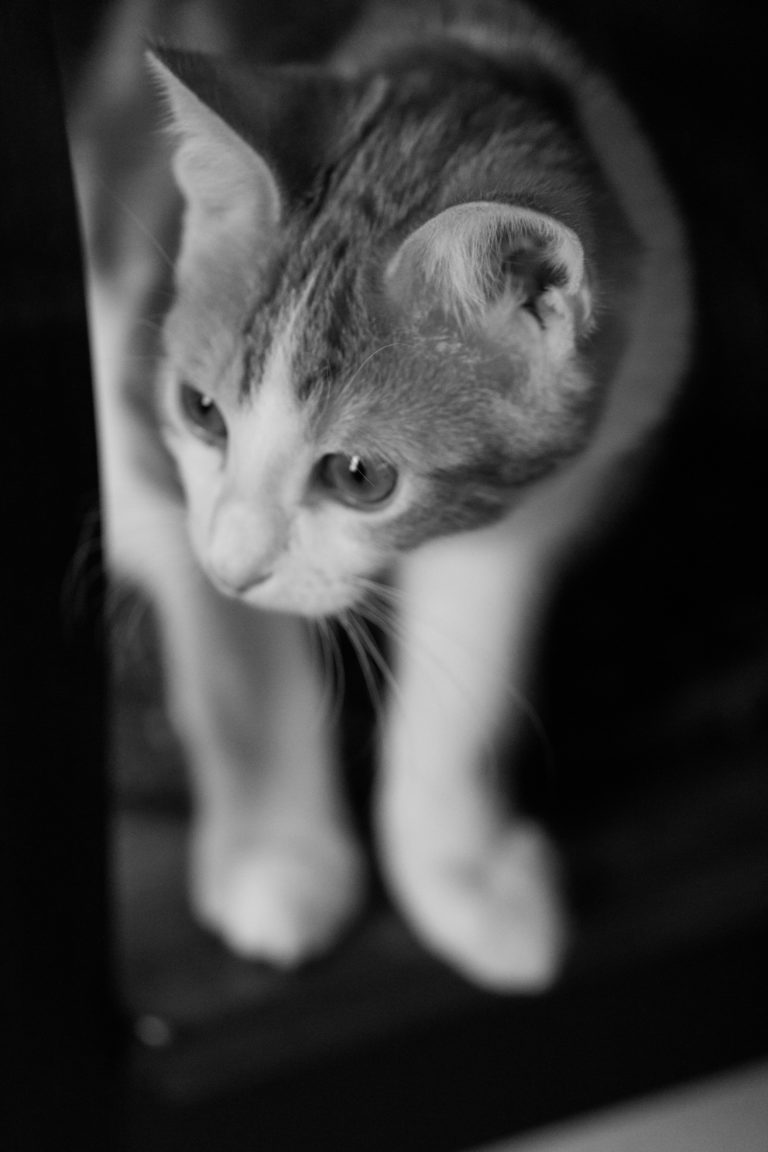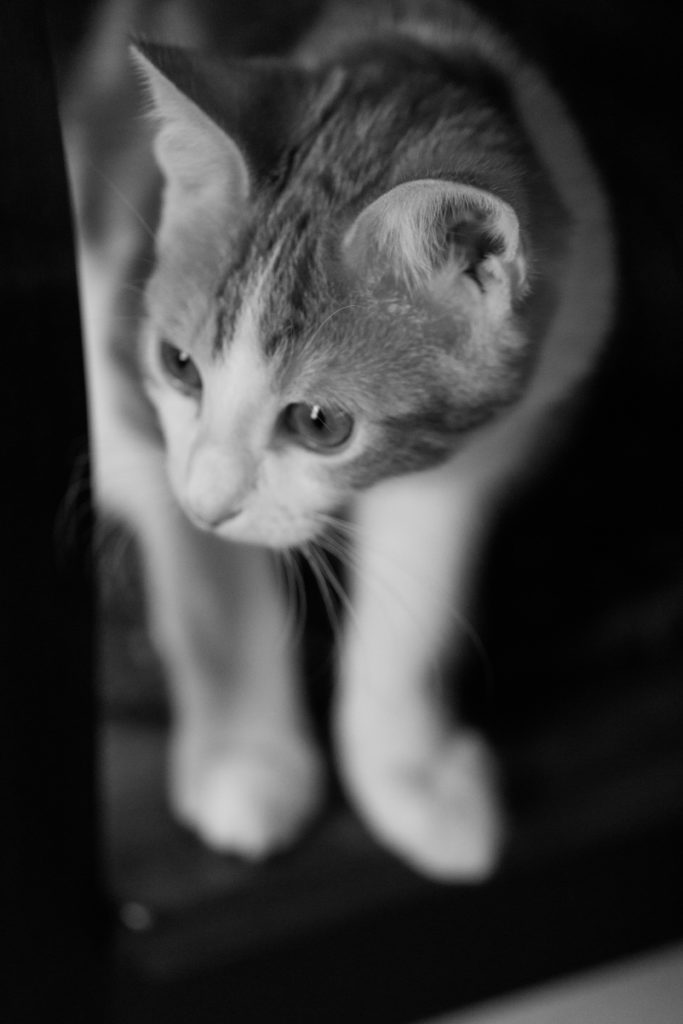 As of a couple weeks ago, Hobbes has been in our lives for a whole year. A lot has happened this past year, and Hobbes has such a dynamic personality that it's actually hard to believe that he hasn't been in our lives for more than a year. Of all the cats I've lived with over the years, Hobbes has definitely challenged me the most, especially during the first couple months. He was often way too excited to sleep during the day unless he could calm down on someone's lap (which made it…tough to get anything done), he frequently got into the garbage and any food item sitting out (i.e. a bag of pretzels on the counter), and he constantly chased the other two cats around the house.
Hobbes is really lucky that he's so cute.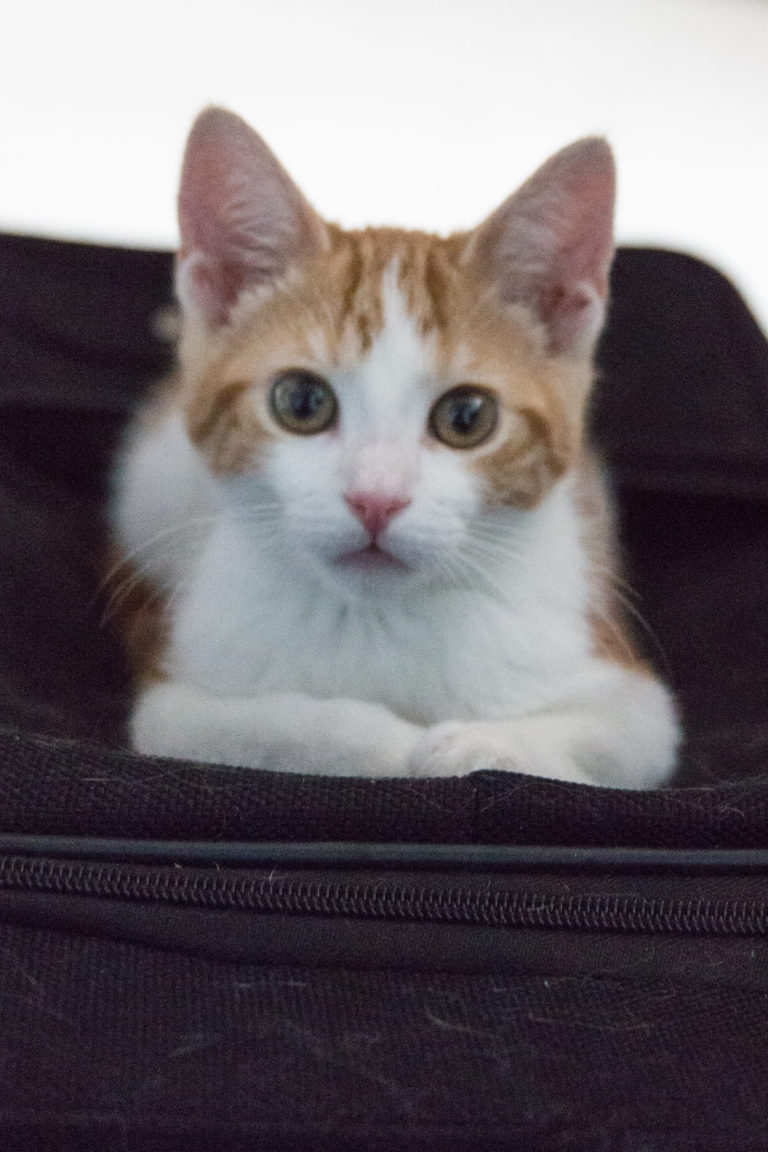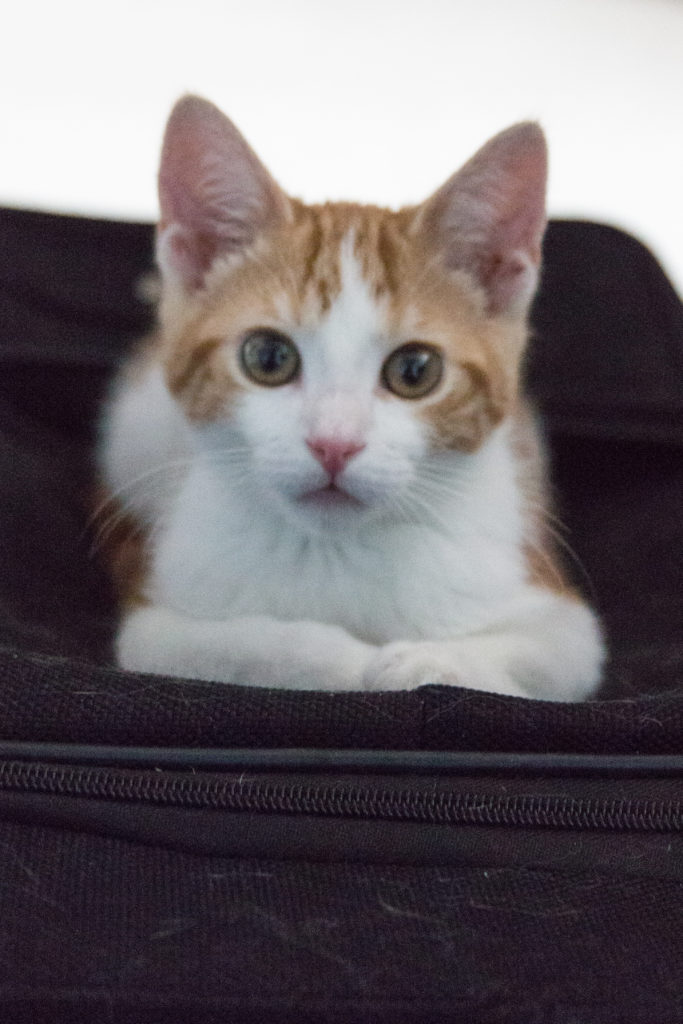 It's hard to stay mad at that face. (And yes, he's sitting on a suitcase.)
Thankfully Hobbes has mellowed out quite a bit over the last year. He still has a lot of energy and loves to play with us and the other cats. But he's much less naughty and has learned how to calm himself down independently, even when there are people around.
Today I'm sharing just a few highlights of the past year with Hobbes.
We purposely adopted a young male cat because we thought that he would be a good fit with our two slightly older male cats. While it's always a transition bringing new cats together, these boys have all done amazingly well together.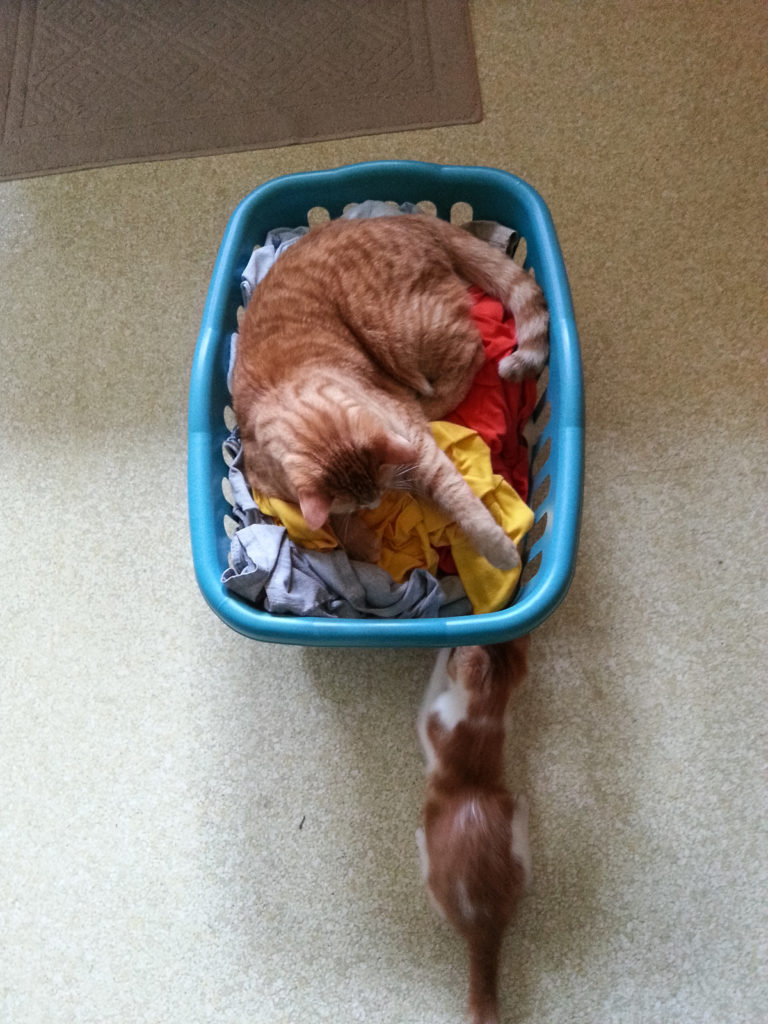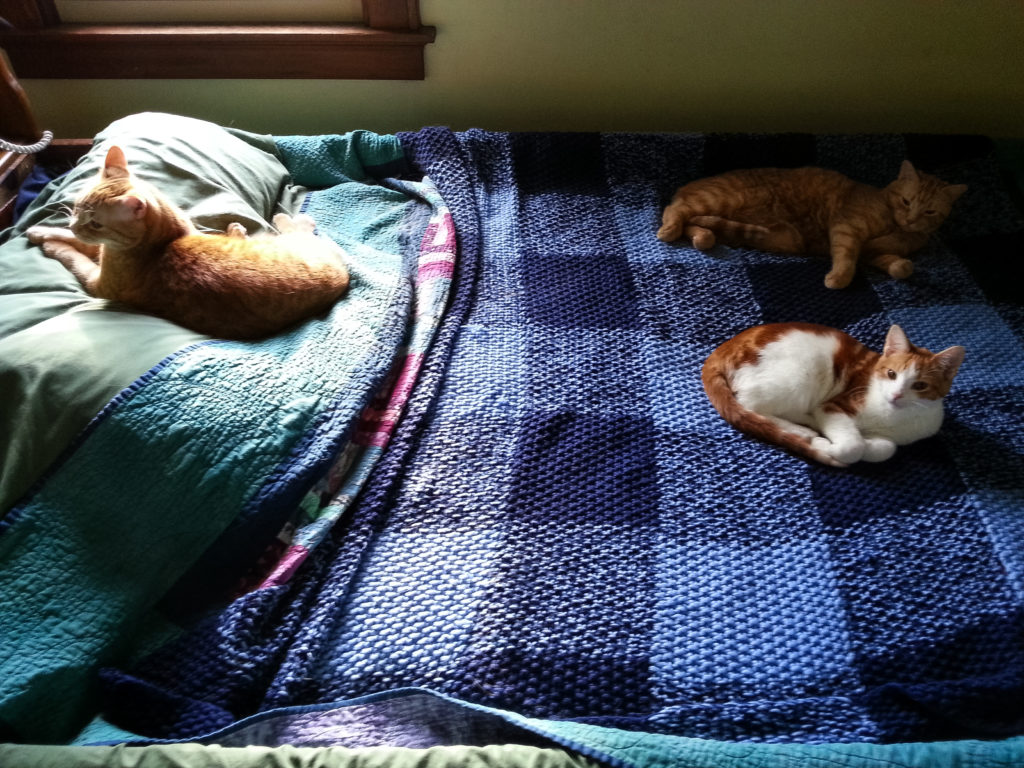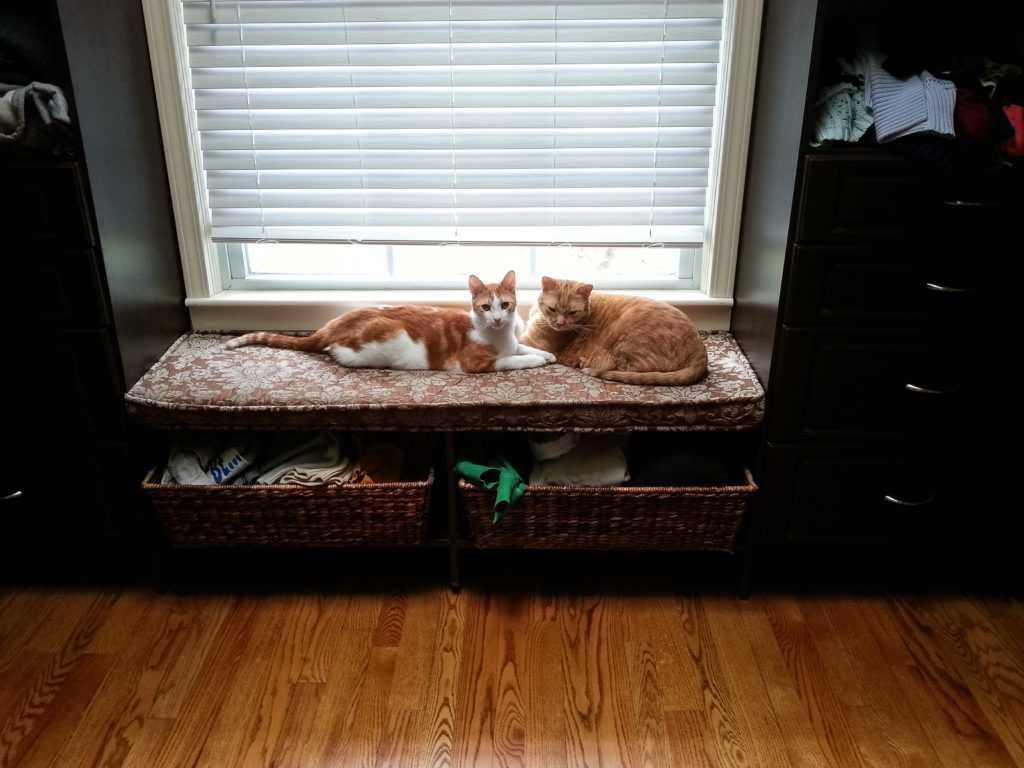 Hobbes is just as snugly as he is playful. He loves to curl up right next to or on me or Jake for minutes on end and is happy to tuck in with us at night, too.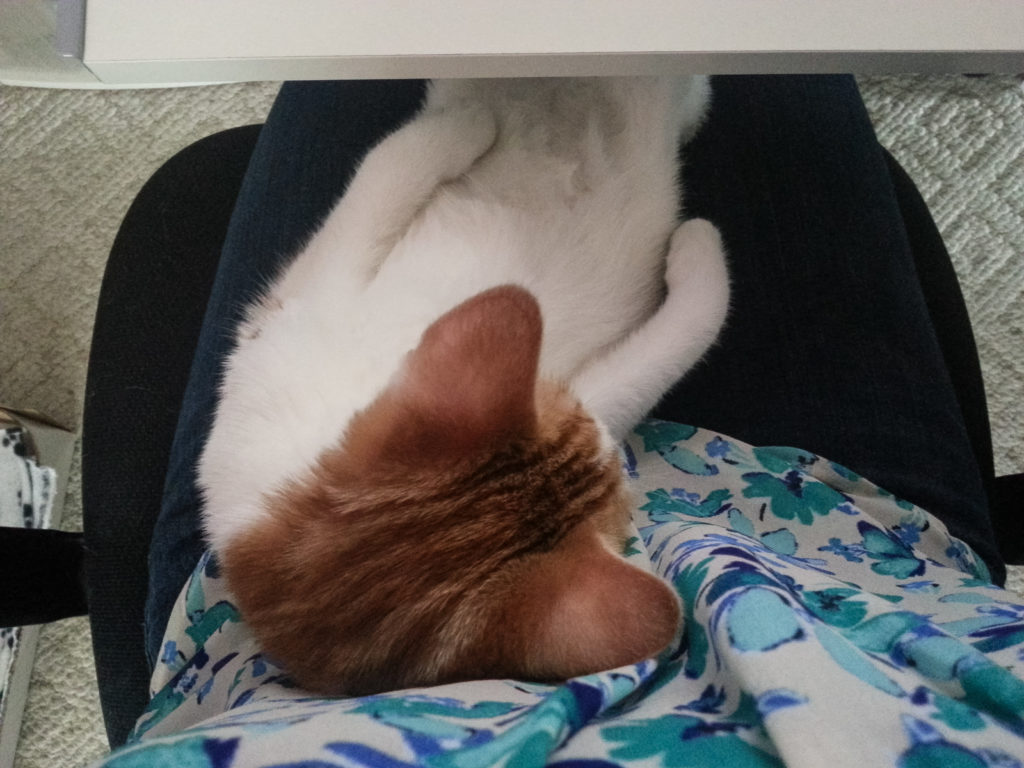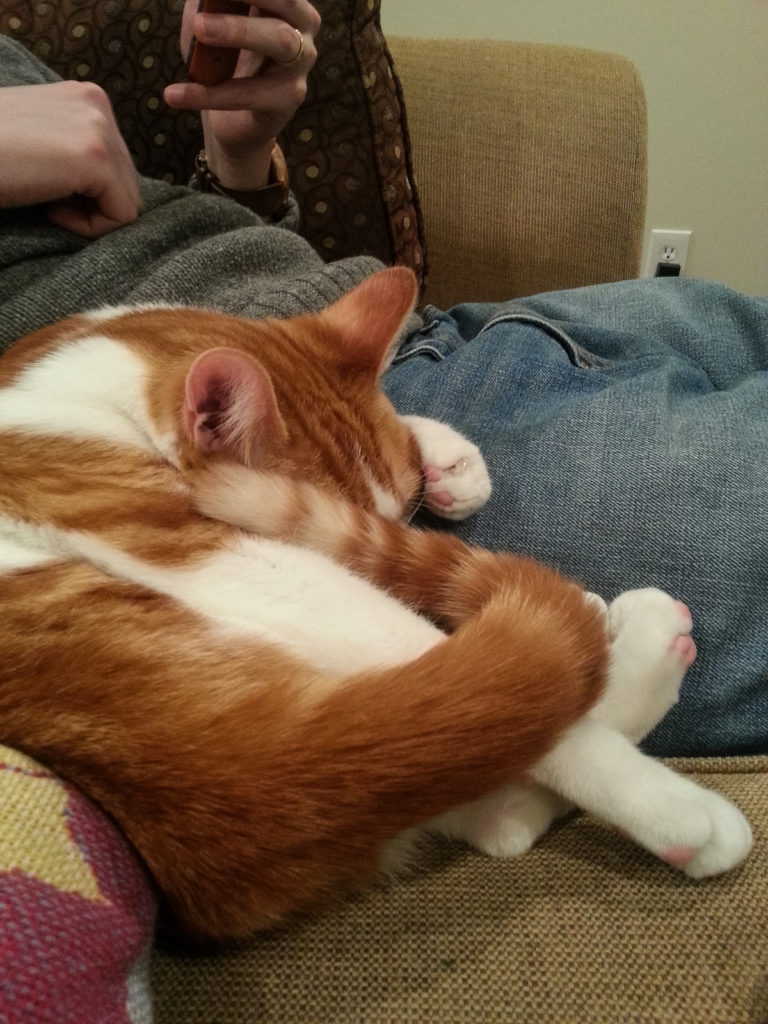 Like many cats, Hobbes loves to "help" with jewelry making. He actually usually does pretty well settling down and not attacking everything mercilessly.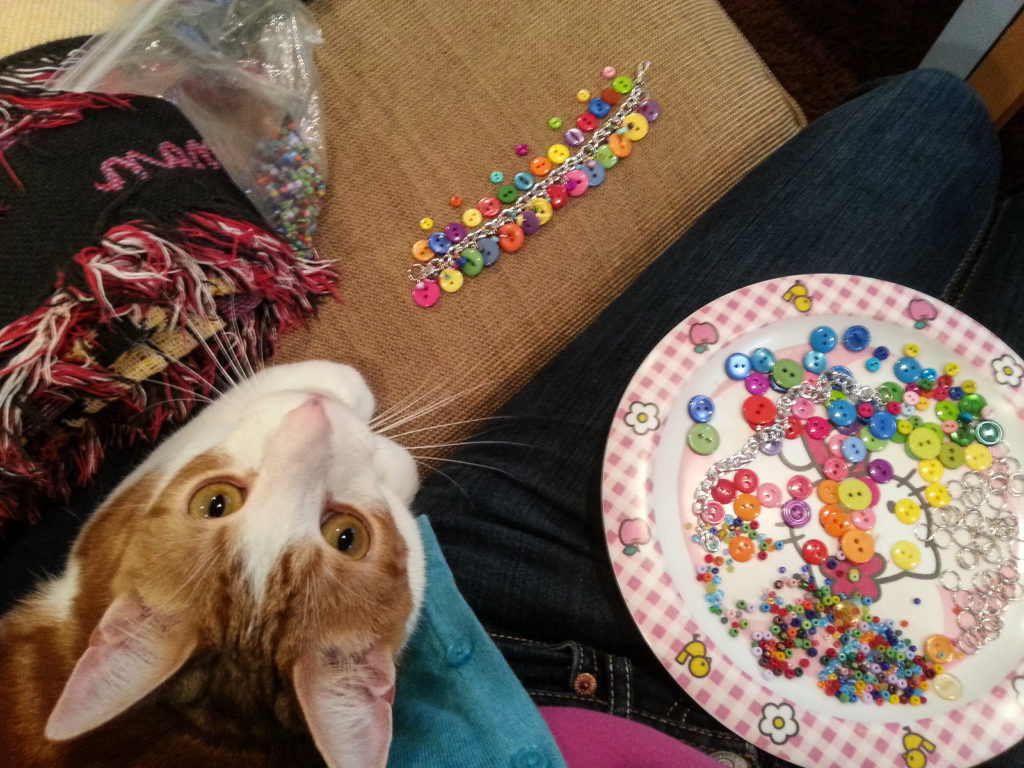 In recent months as I've picked up cross-stitch again, Hobbes has also discovered the joy of "helping" with cross-stitch, especially the pattern.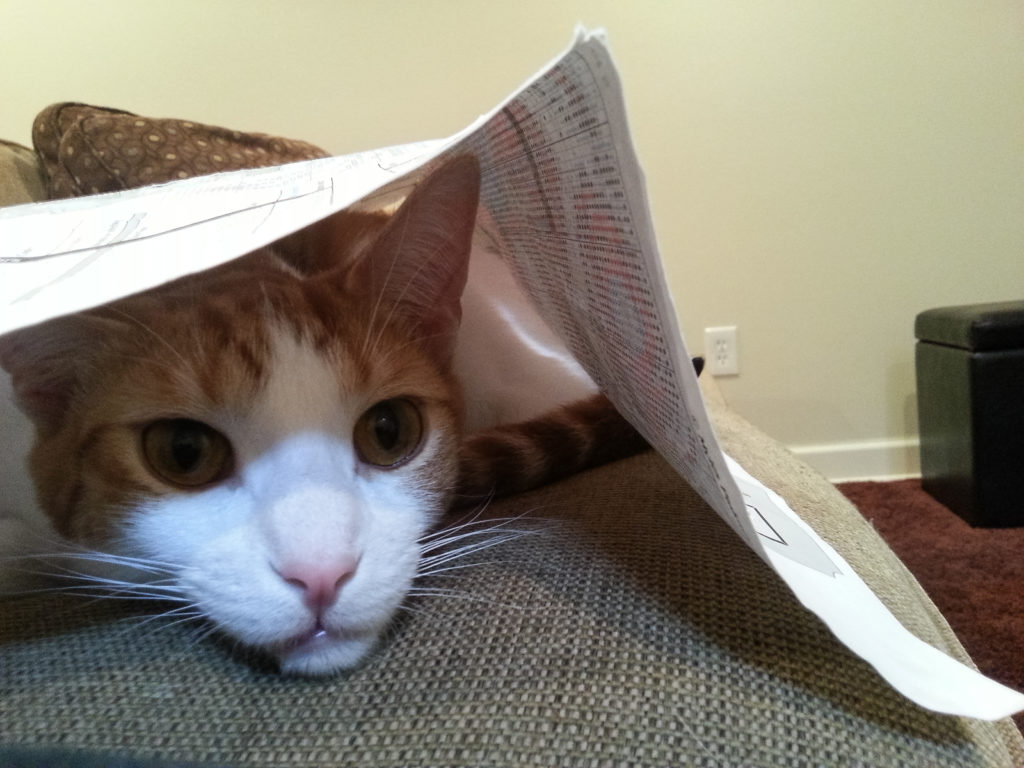 Hobbes thinks that laundry days are the best days ever. He loves getting wrapped up in sheets and placed in a laundry basket, and he almost always insists on getting under the fitted sheet when I make the bed again.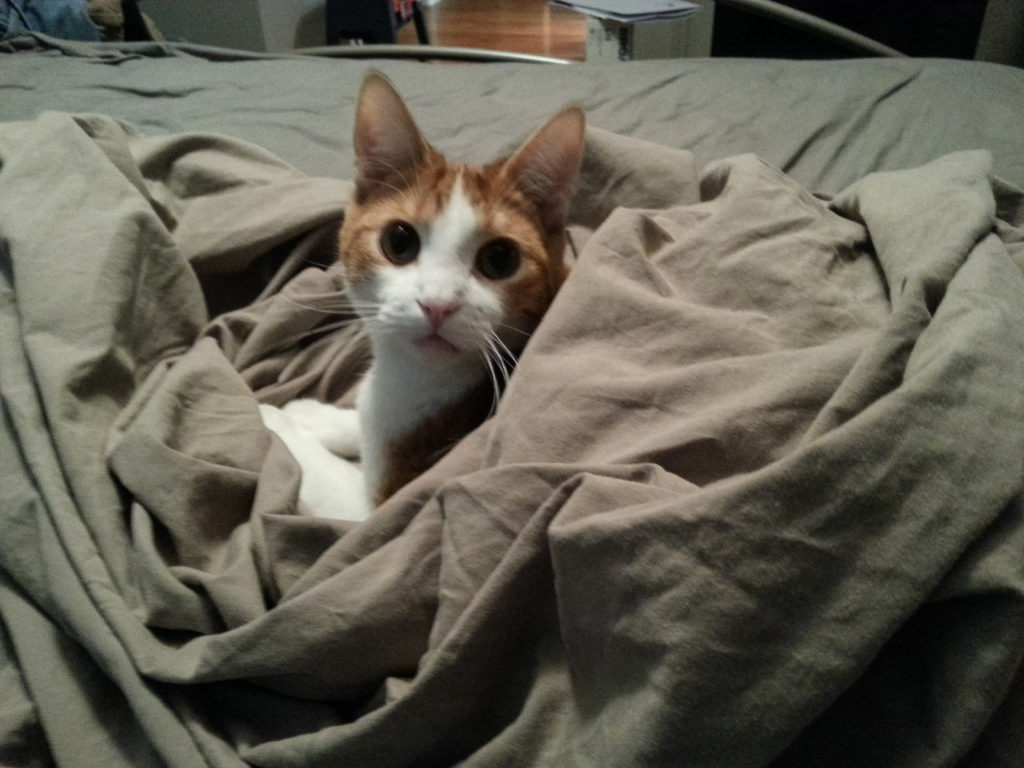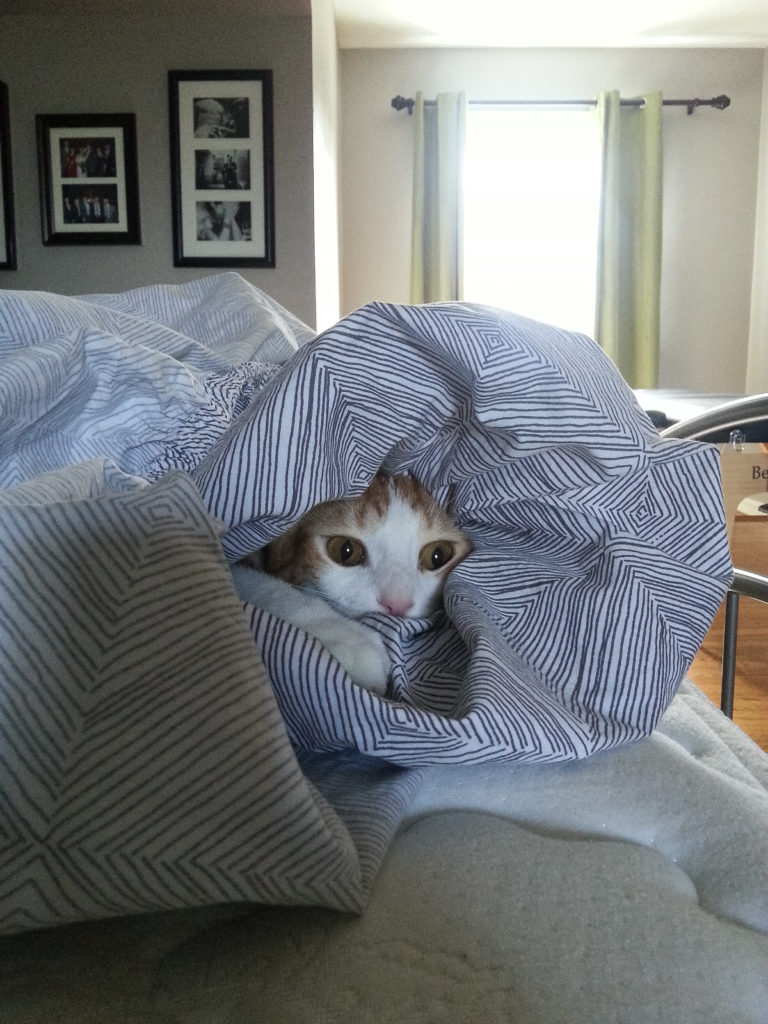 And he has no fear. About basically anything in the house.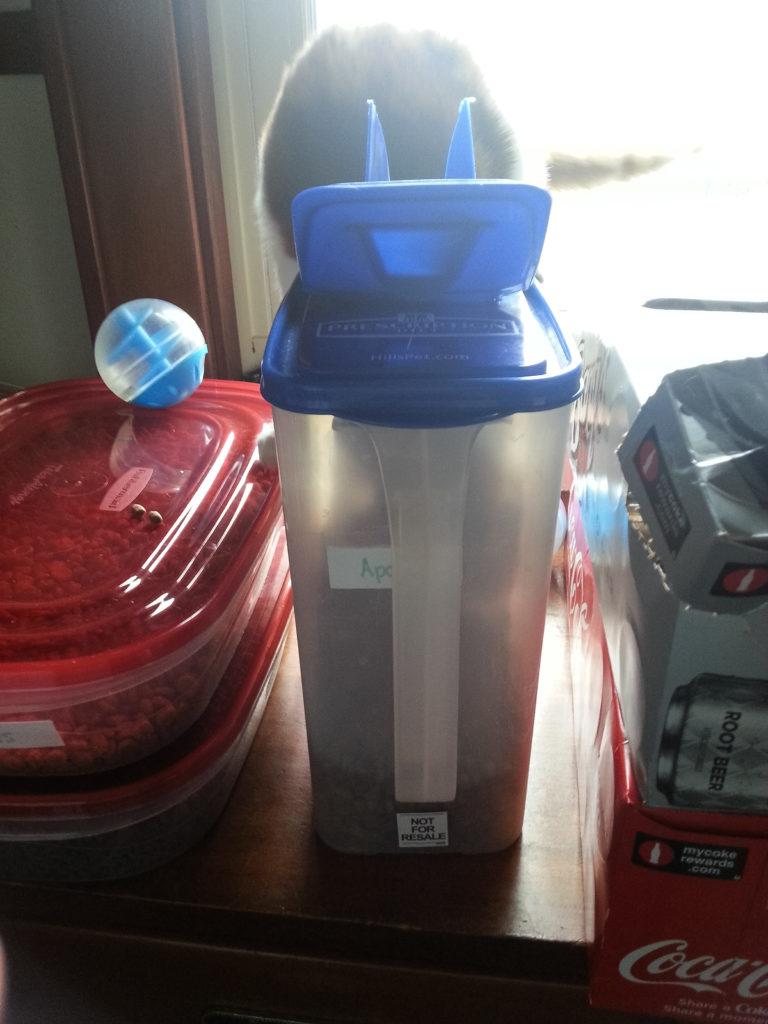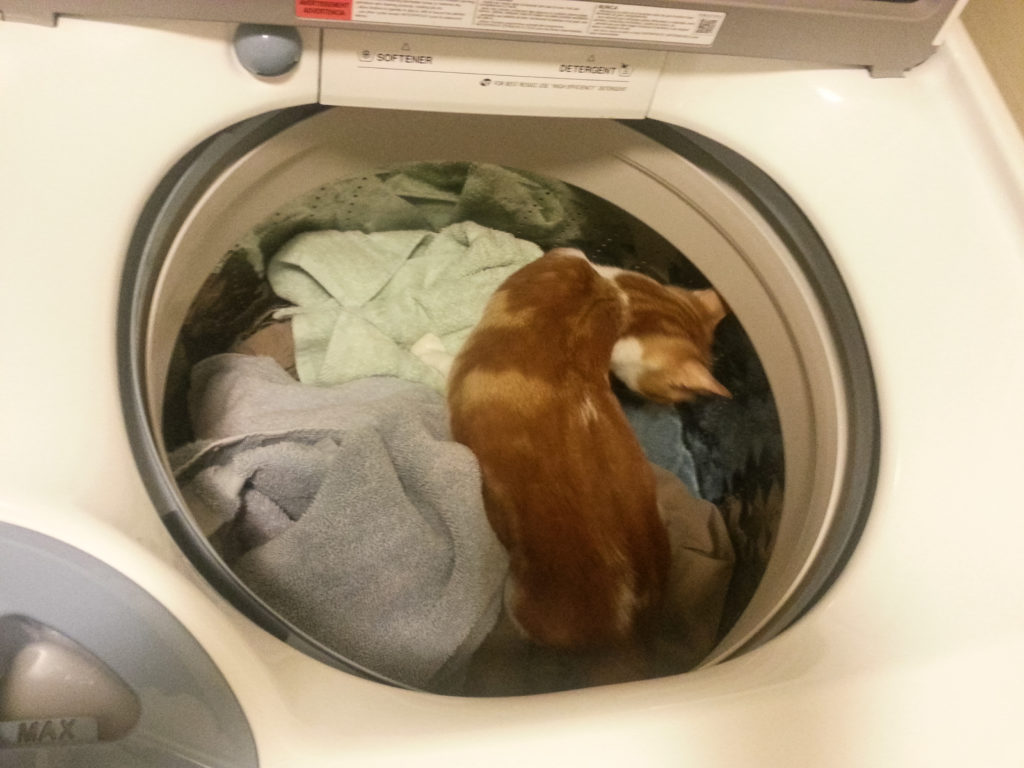 Hobbes is extremely active and frequently requests to play fetch with toy mice. When he's in the right mood, he'll fetch a couple dozen times in a row.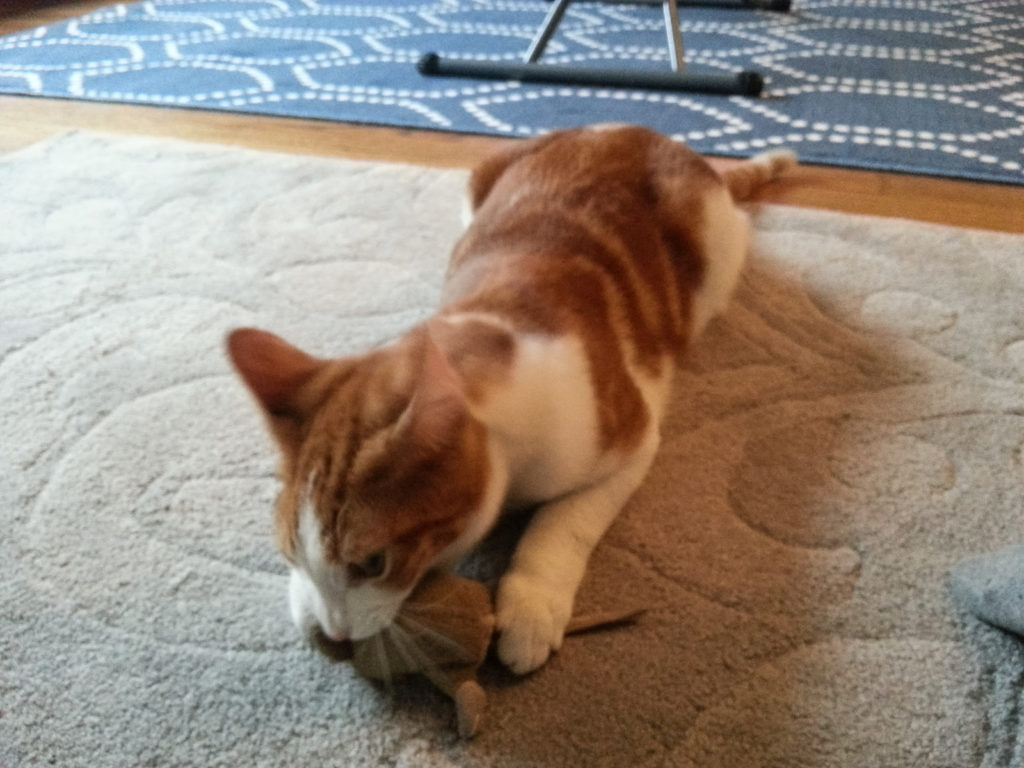 Finally, one of the joys of moving and working on painting projects in two houses has been having a ladder in the house. Hobbes loves to the climb this step ladder and will do it on command for company (don't judge).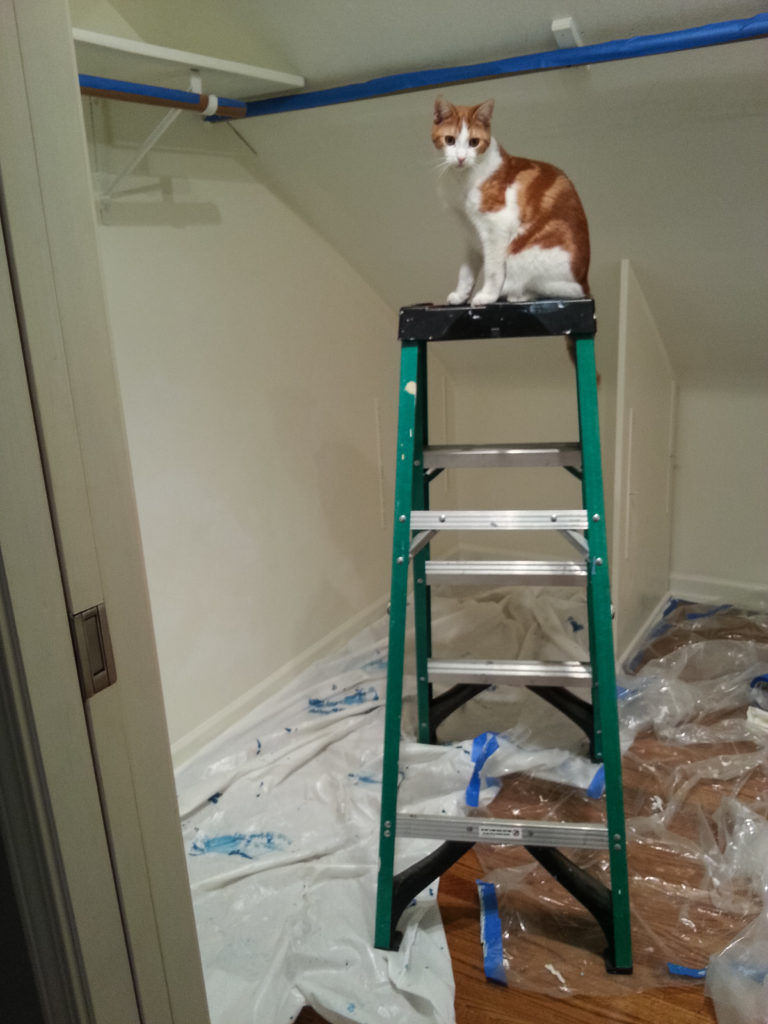 We love you, Hobbes! We can't wait to see what this next year holds for all of us.
Save
Save
Save
Save