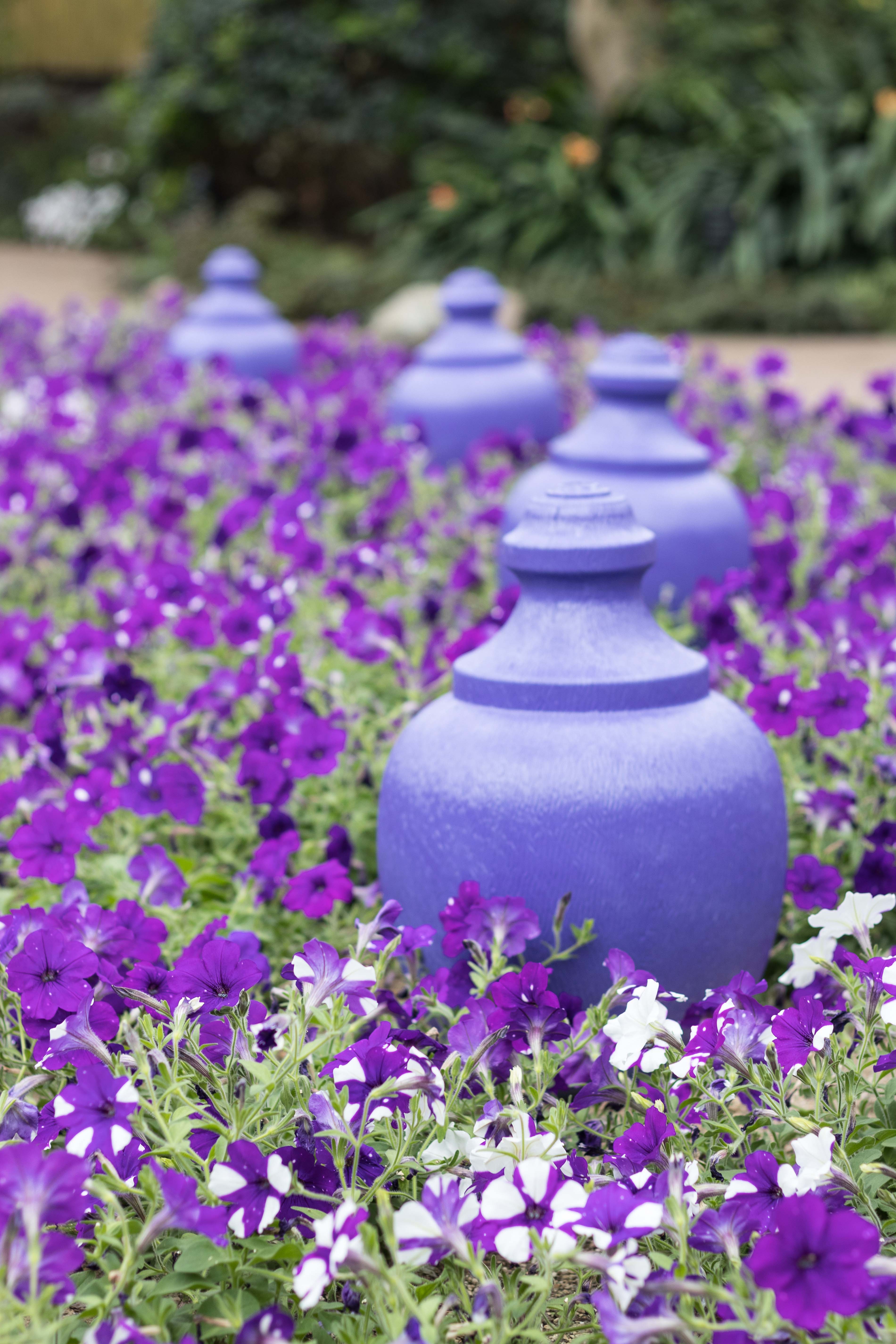 The summer floral show, Ultra Violet, is up and running at the Mitchell Park Domes through September 10! Yes, ultra violet means that the entire show is purple, which is a lot of fun and just really different from their other shows the past couple of years.
Ultra Violet features a wide range of purple from indigo to iridescent purple with angelonia, impatiens, petunias, persian shield, heliotrope, dusty miller, tibouchina shrubs, vinca, and more. (As always, thanks to the Domes for providing information about the flowers because I'm clueless about most flower names.)
The exhibit also boasts abstract sculptures, of course, in more purples, amidst the plants. Some sculptures resemble the structure or a portion of the structure of the Domes while other sculptures are inspired by plant forms. All of the sculptures are made from upcycled gardening and greenhouse supplies, such as greenhouse racks and shelves, plant trays, gardening tools, and window frames, as well as other recycled materials. In the above photo, the large purple structures are painted lamp post components.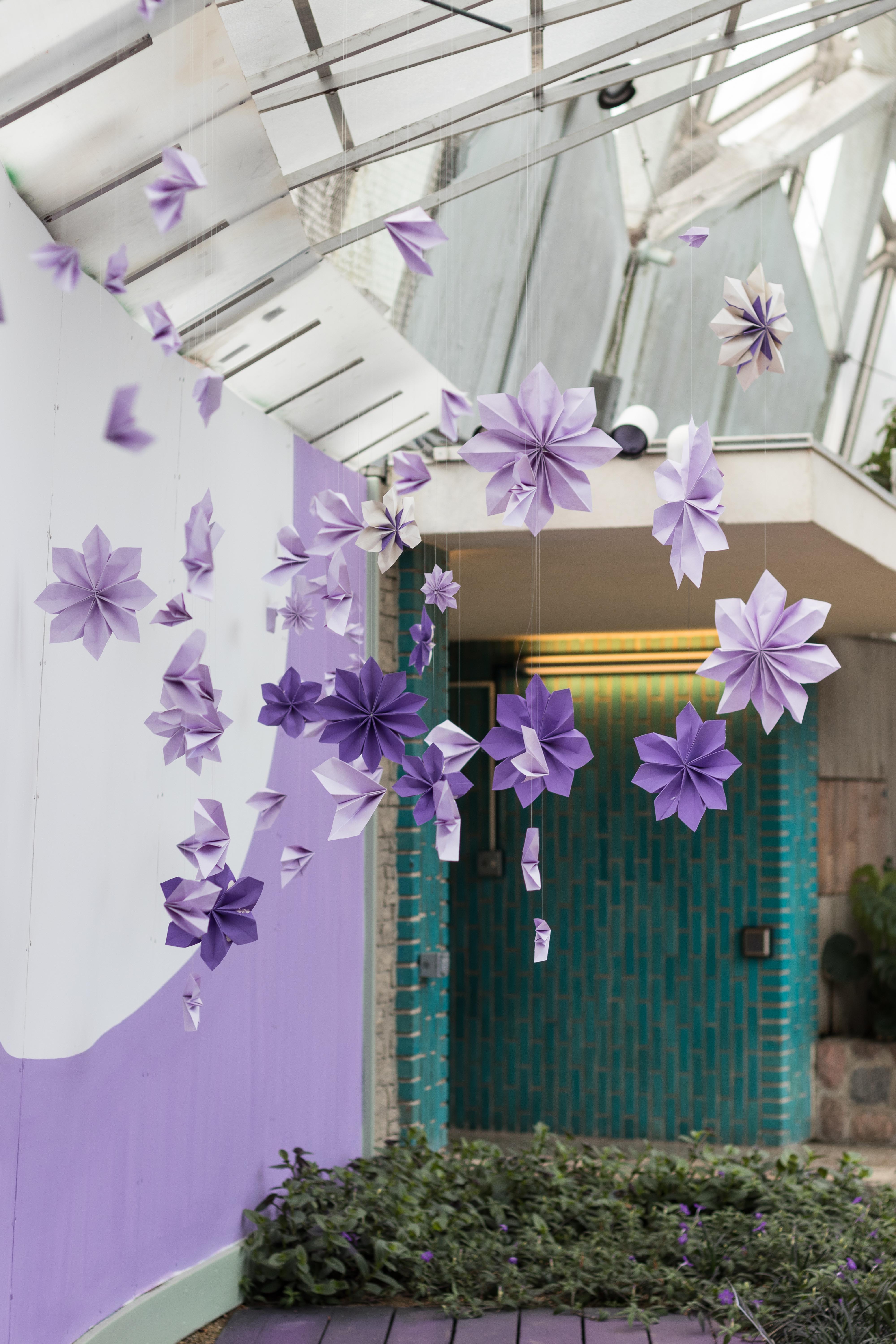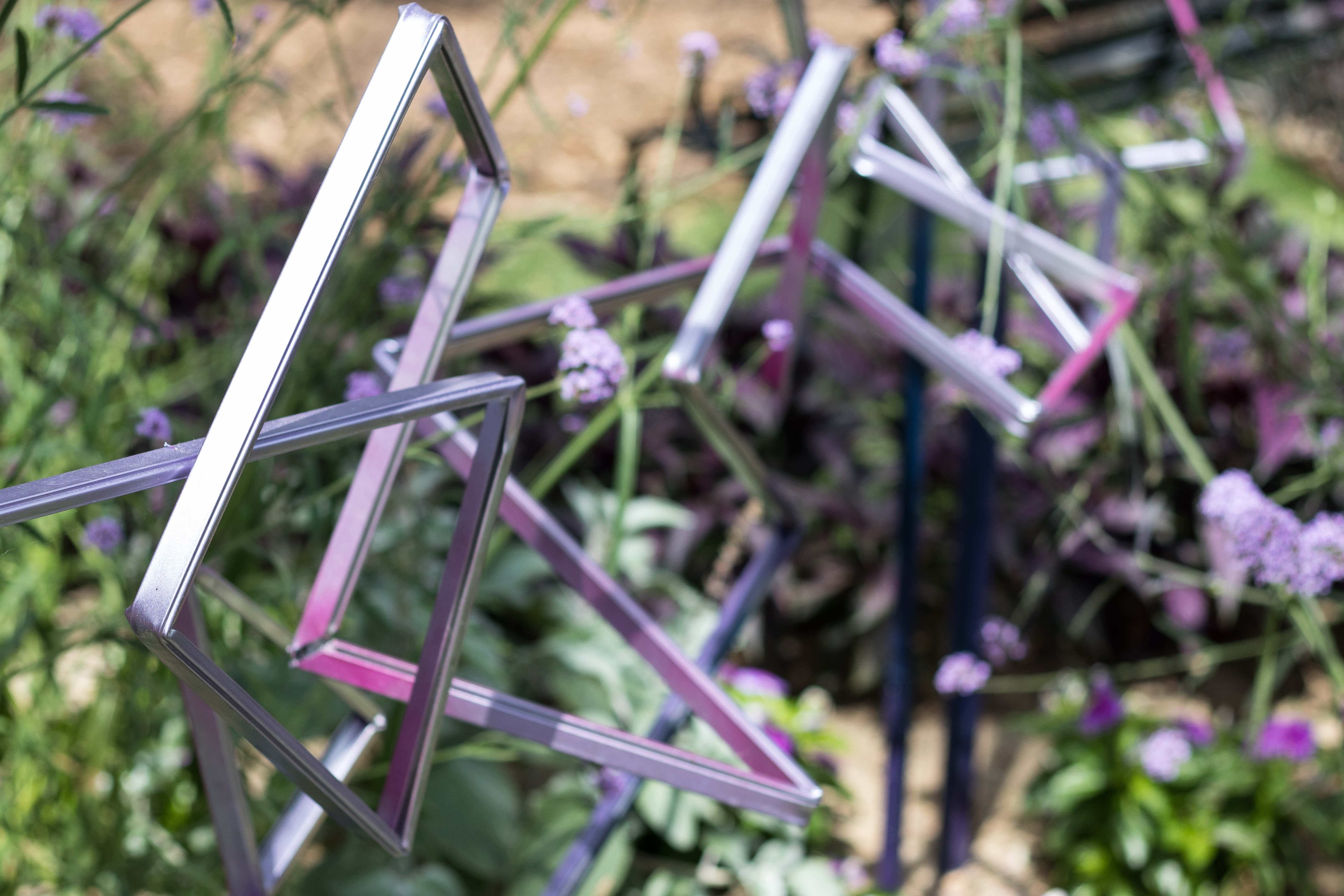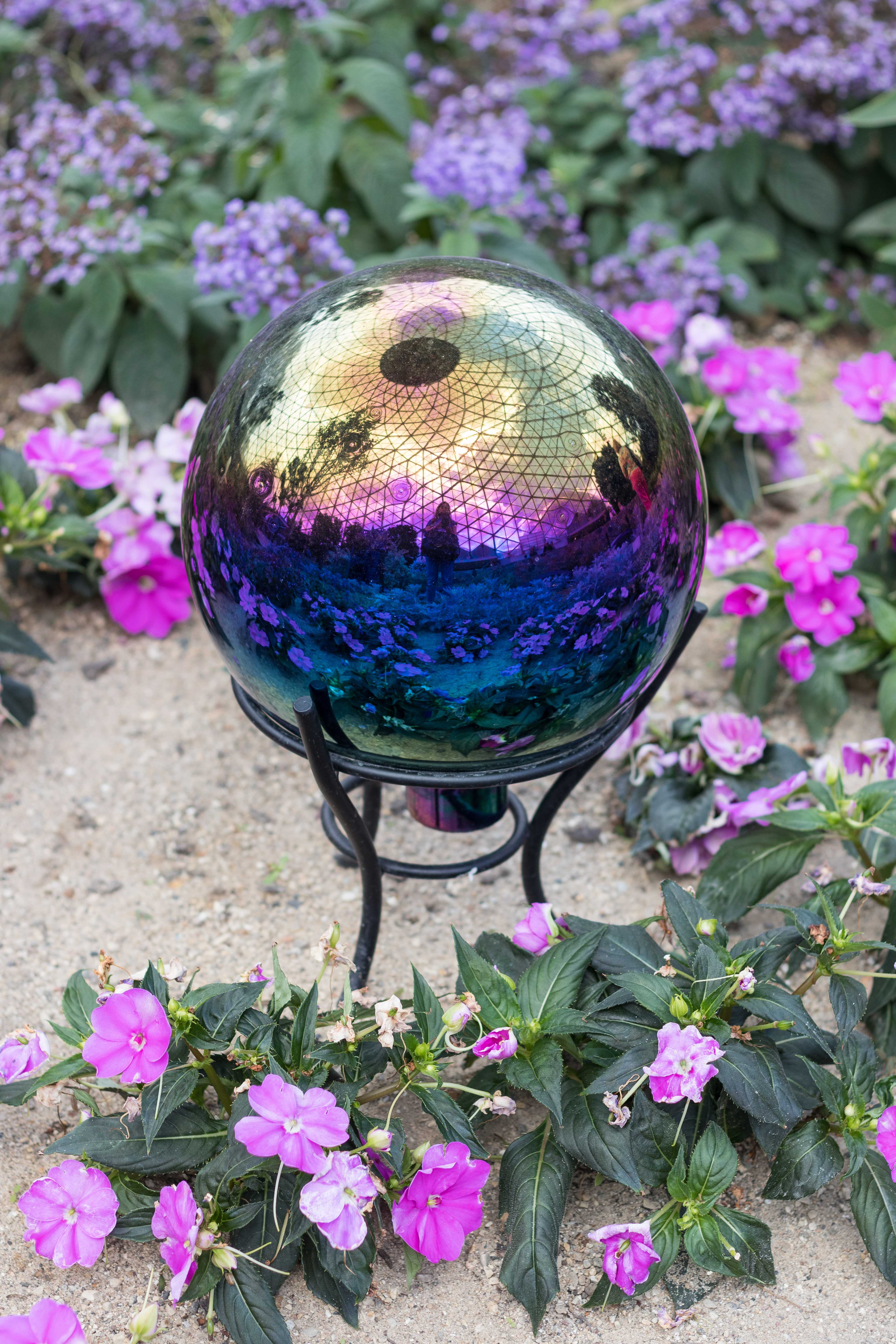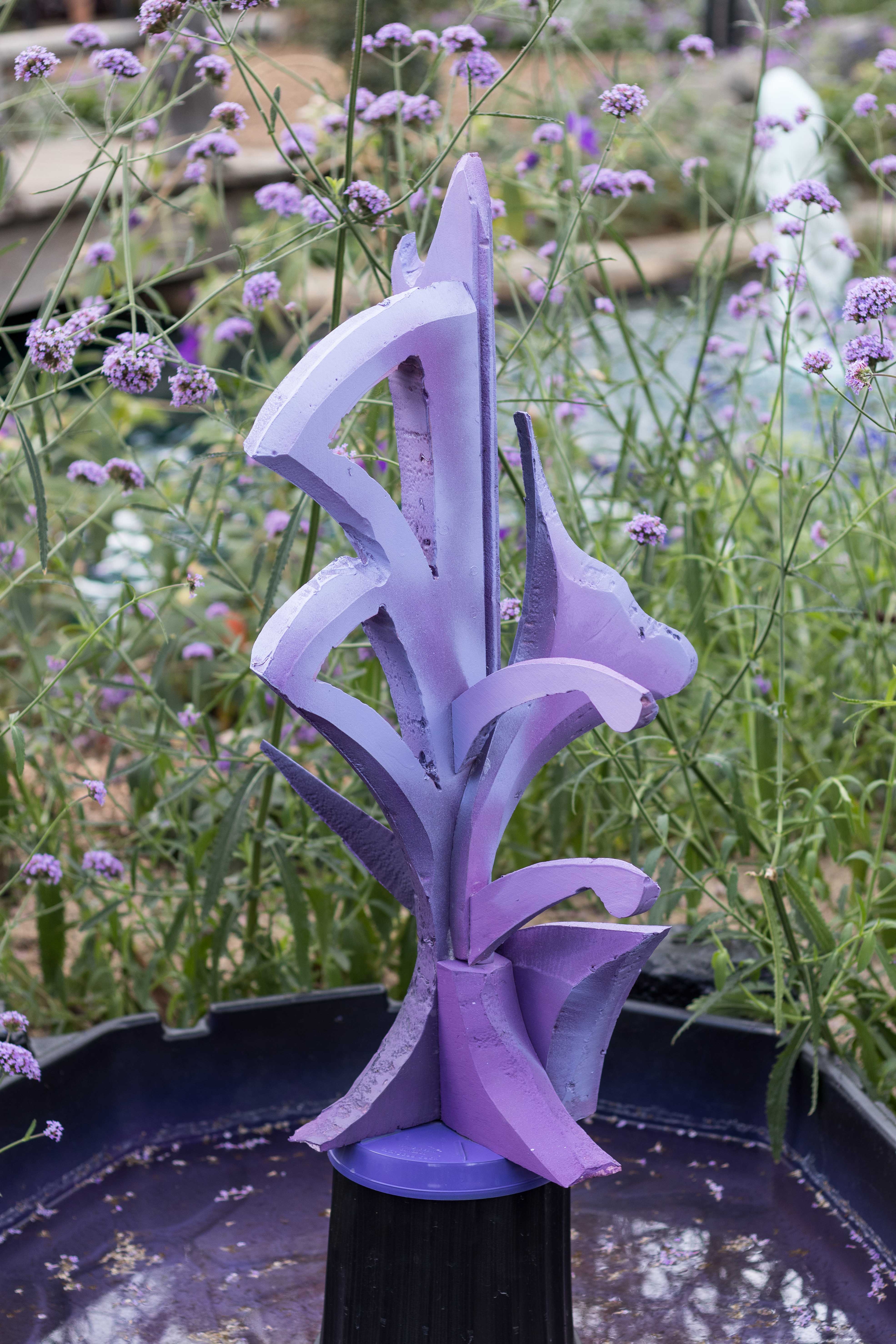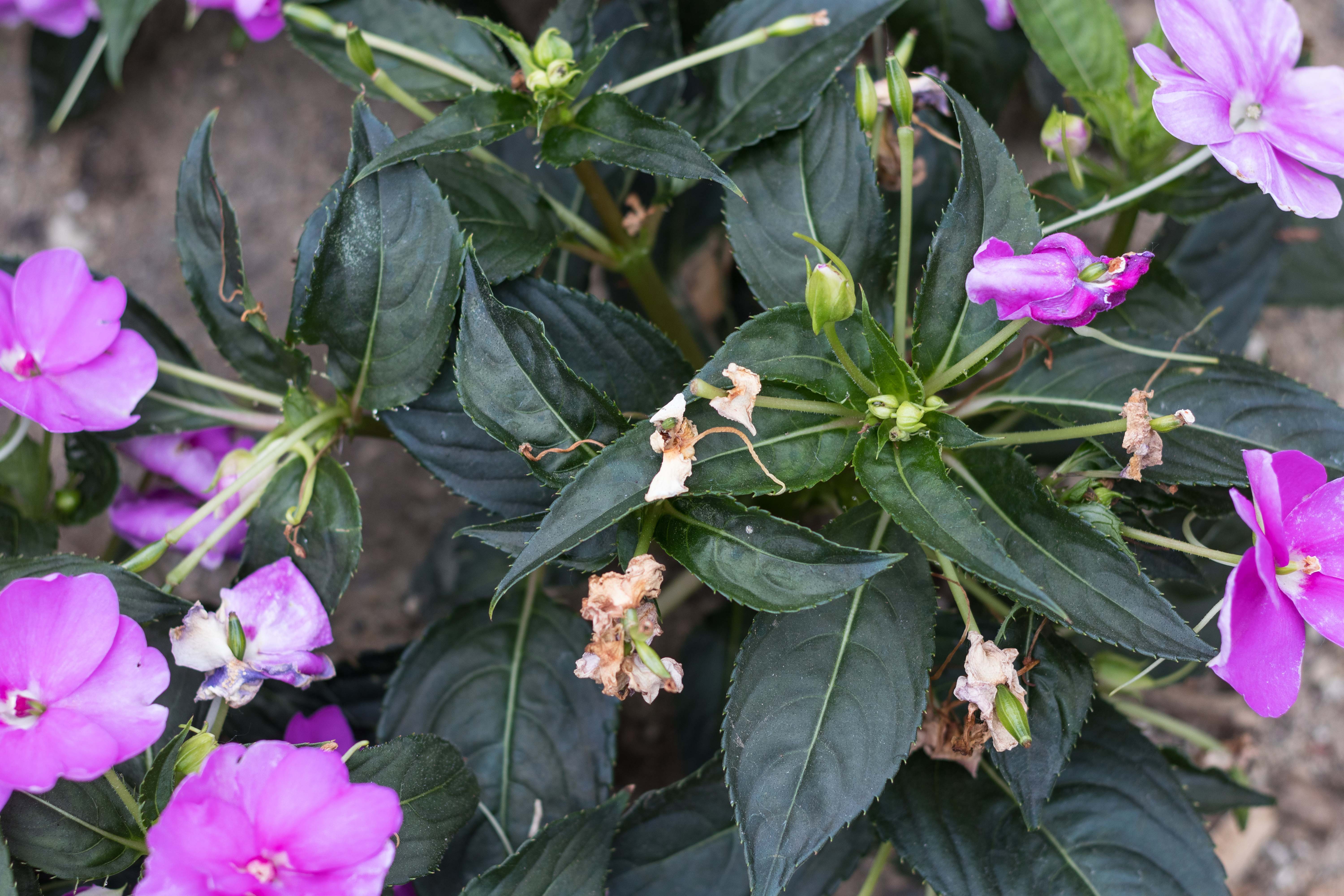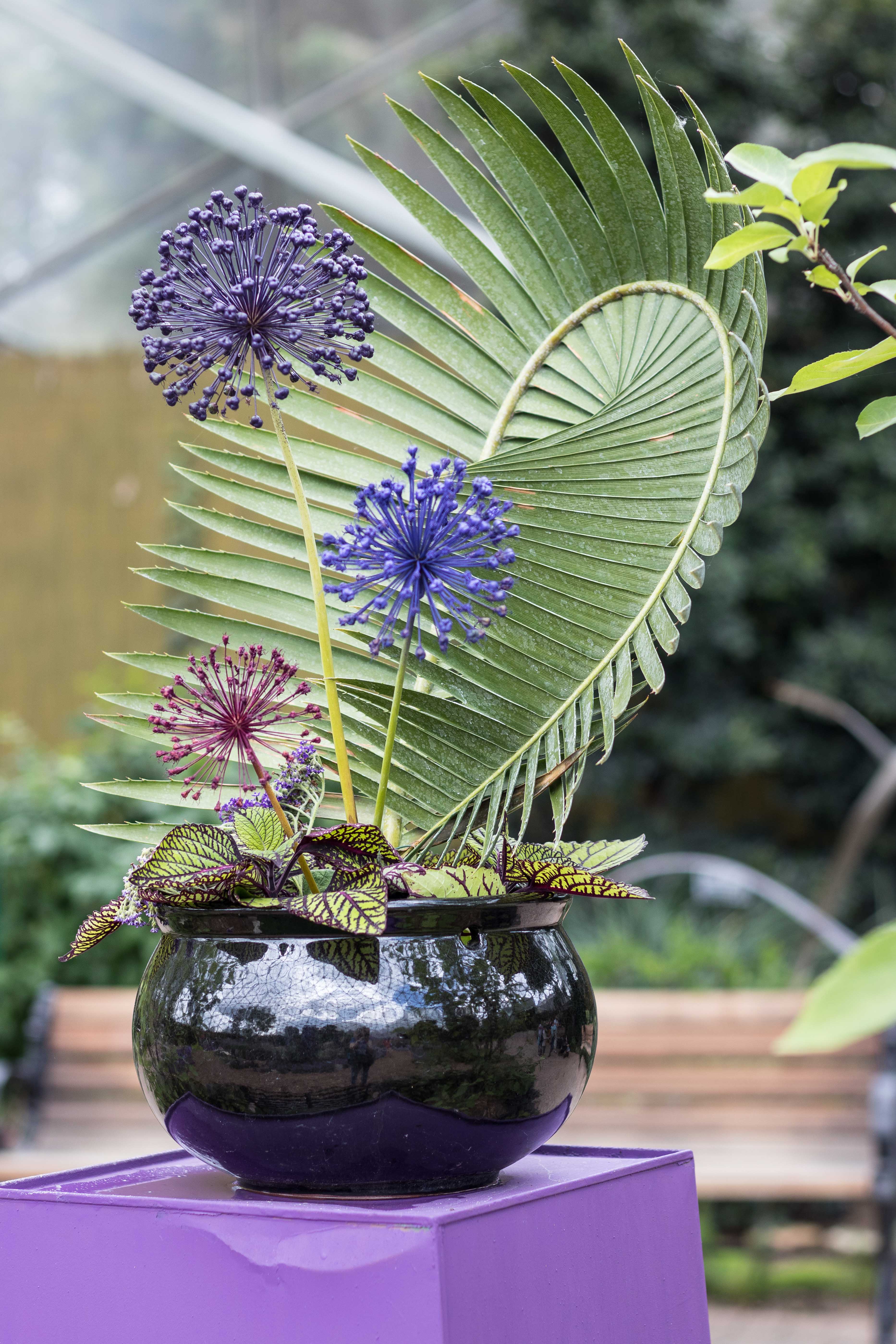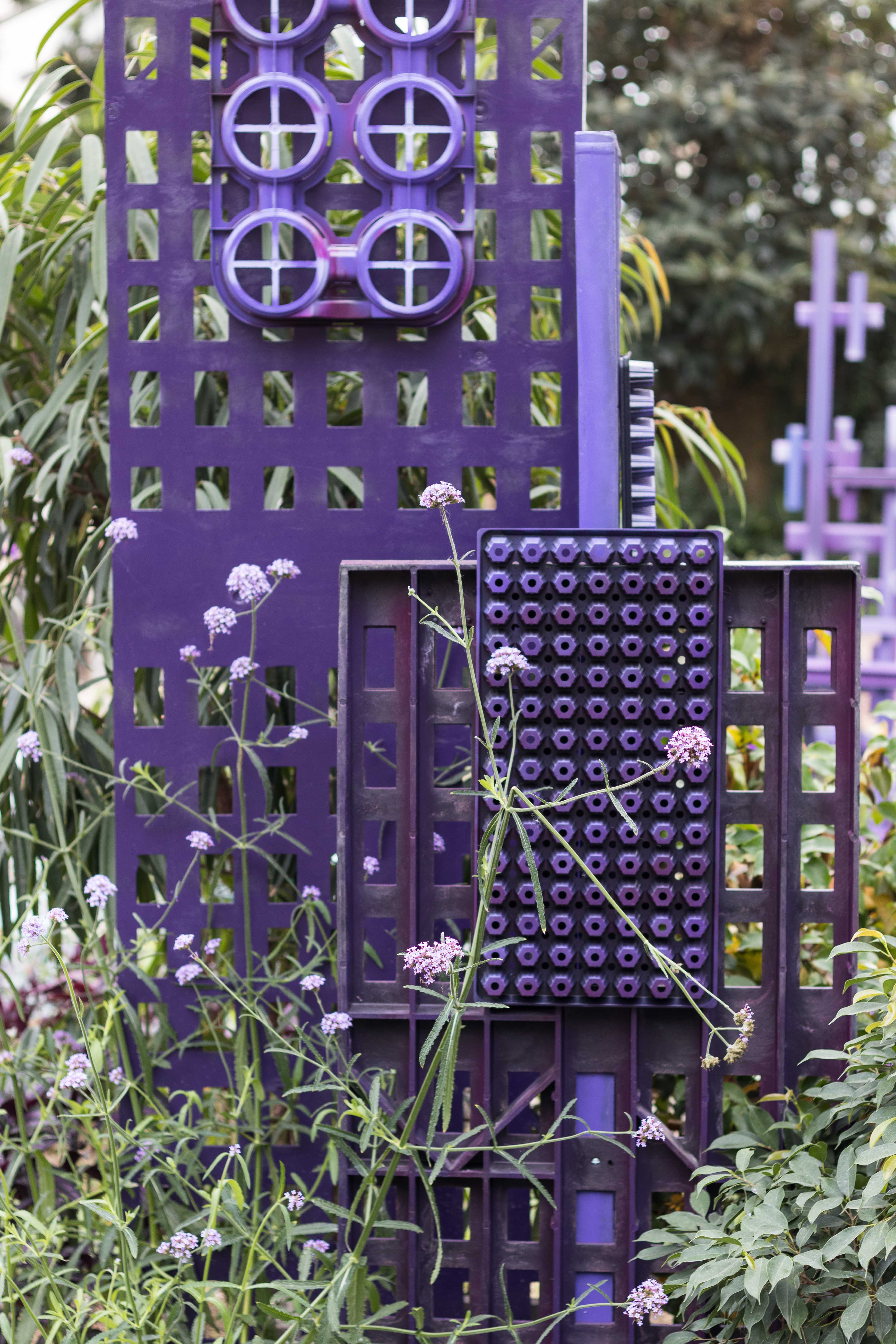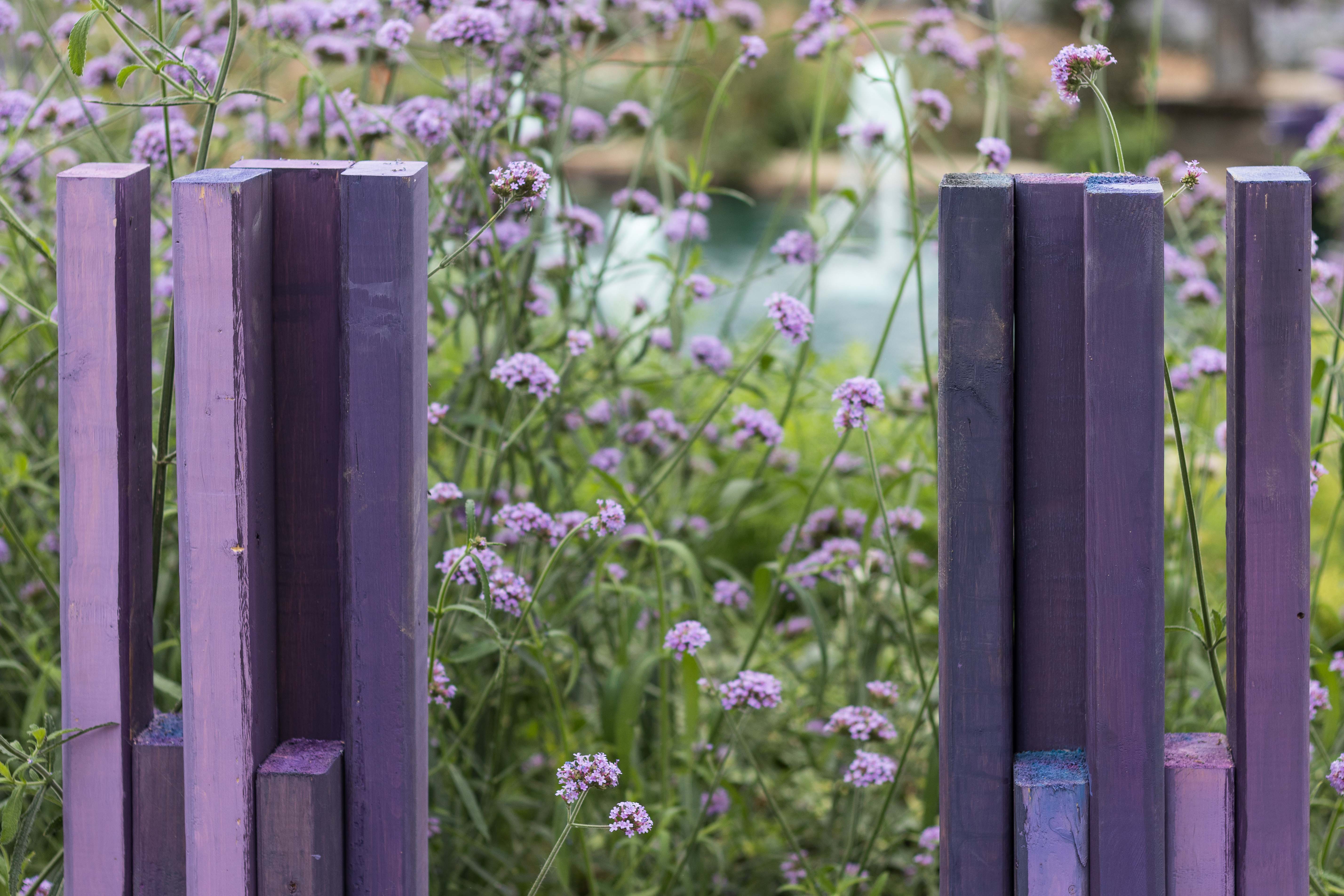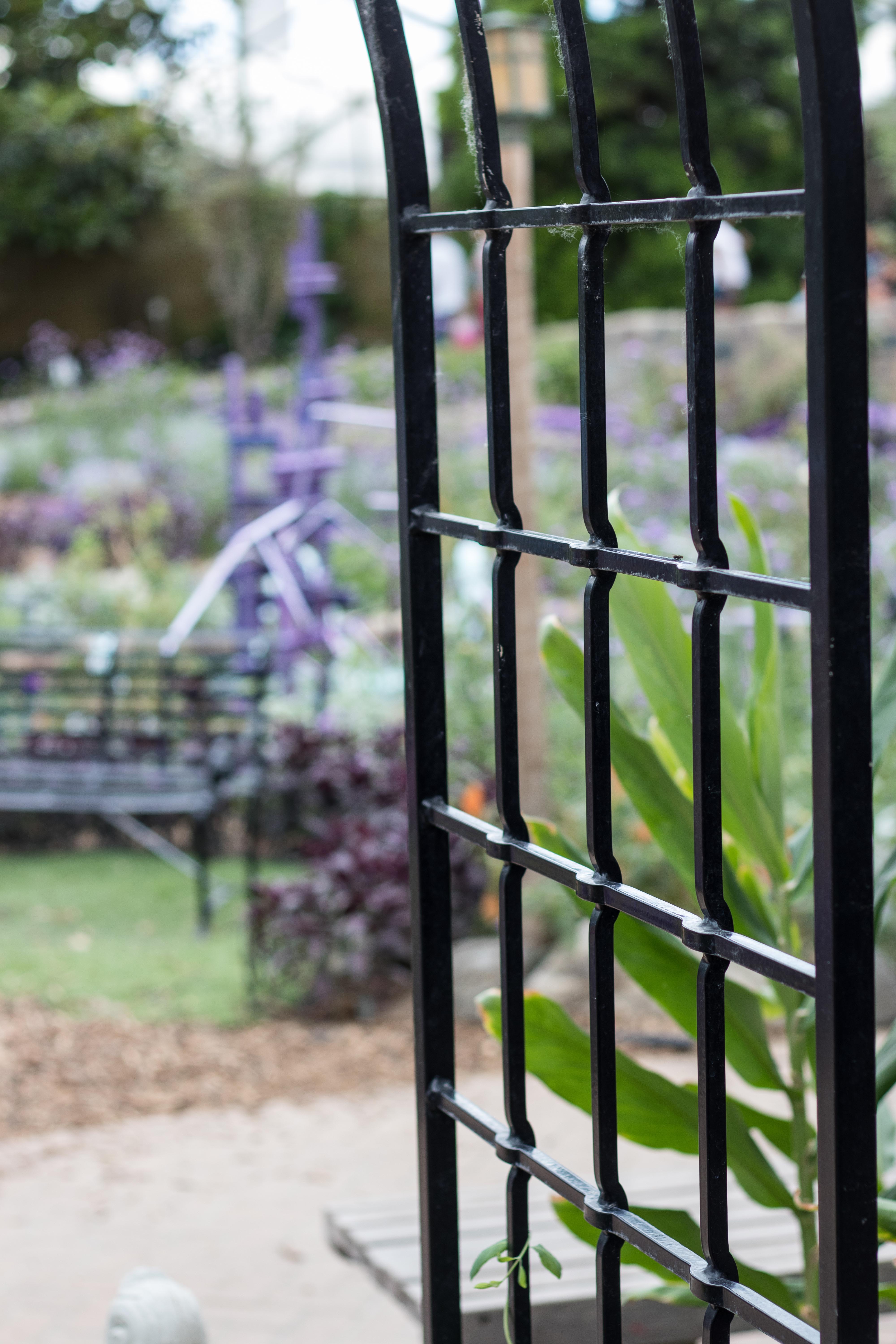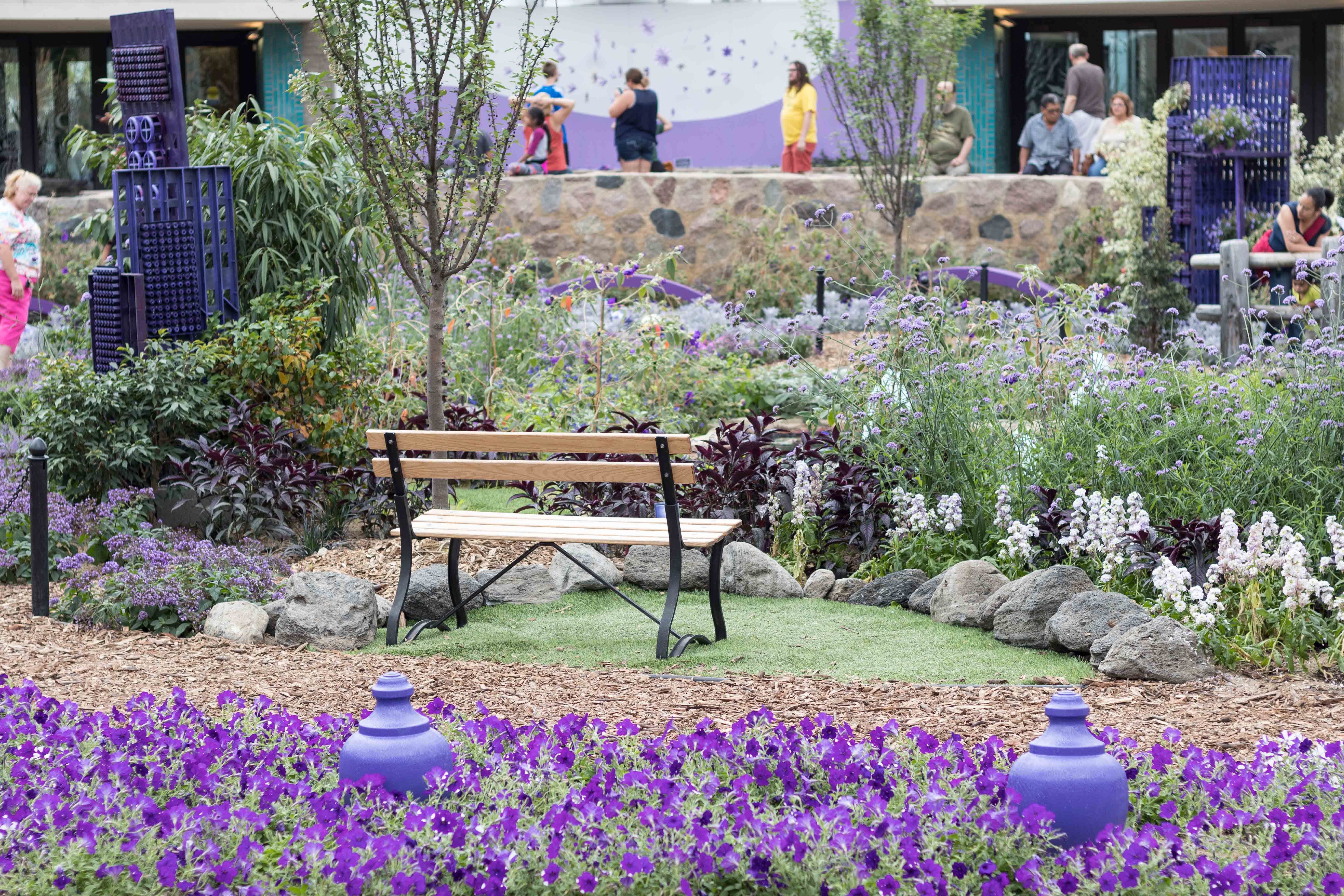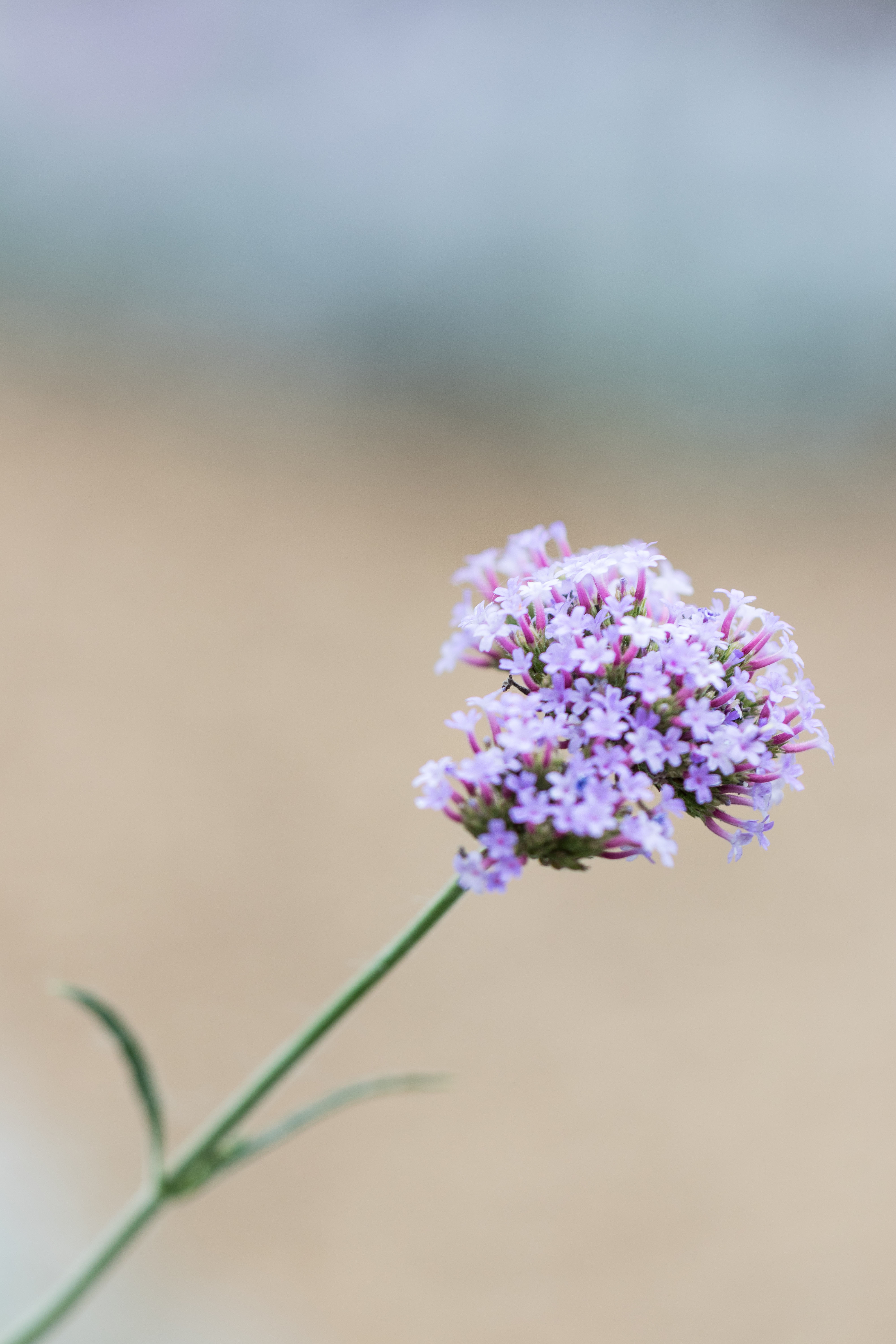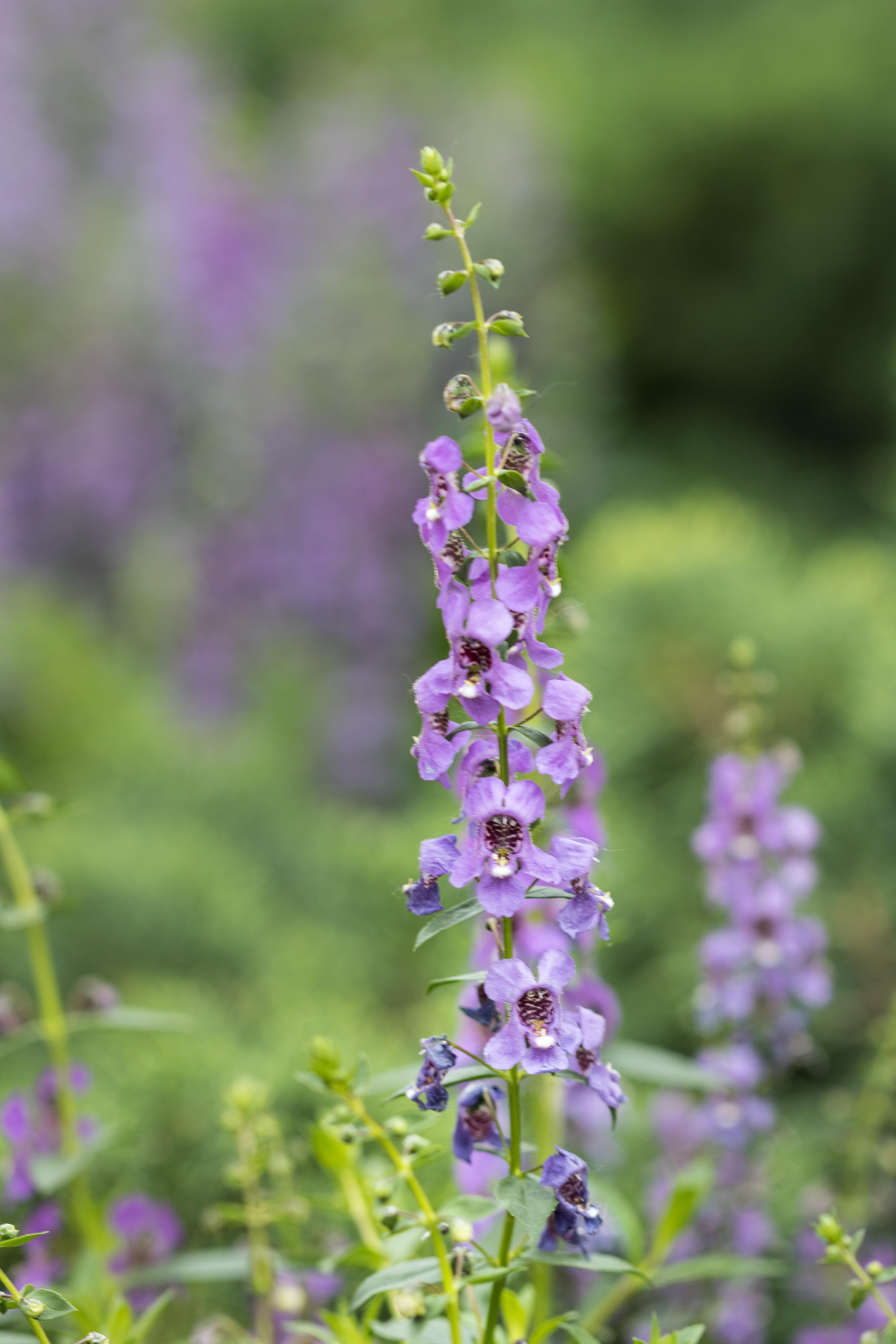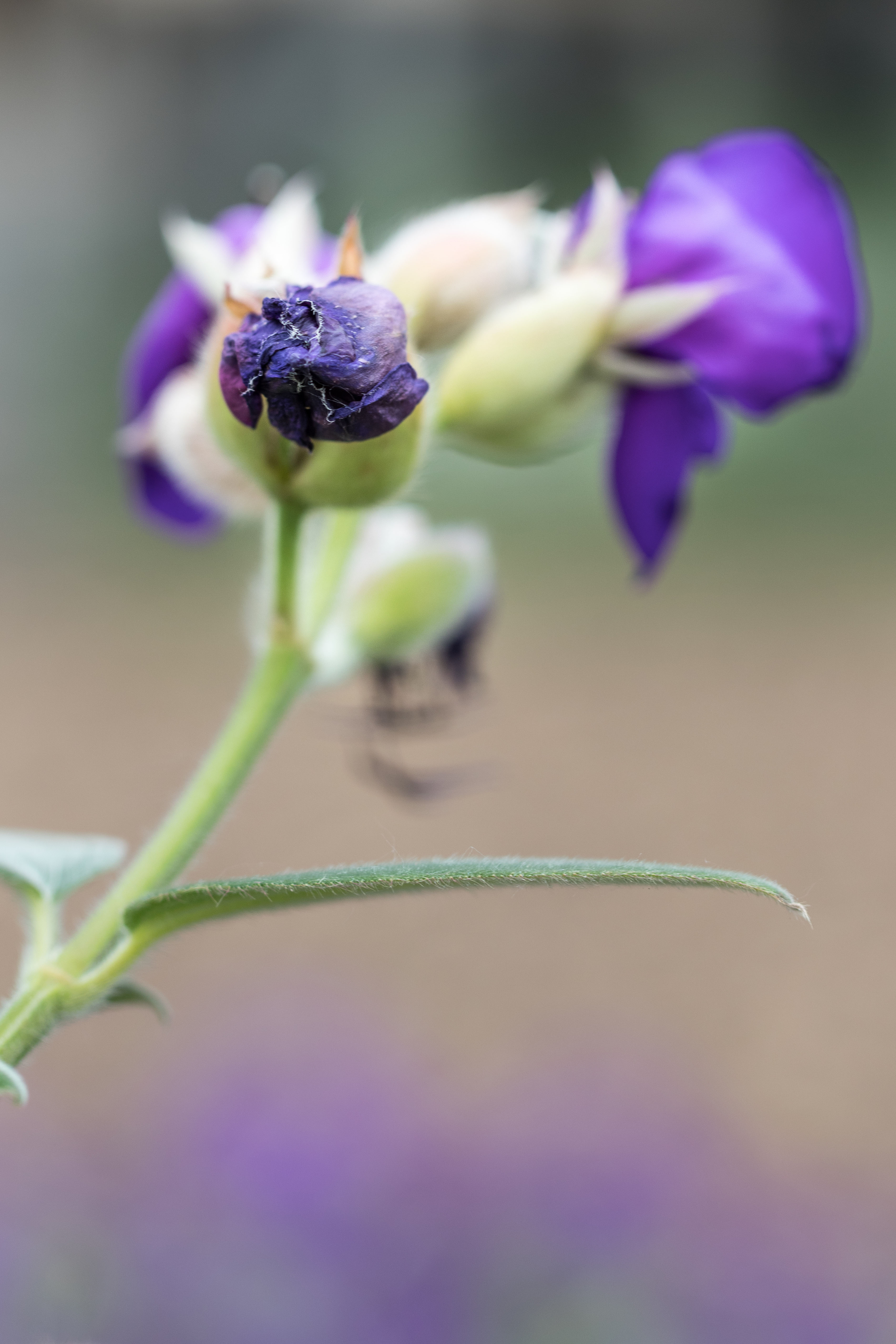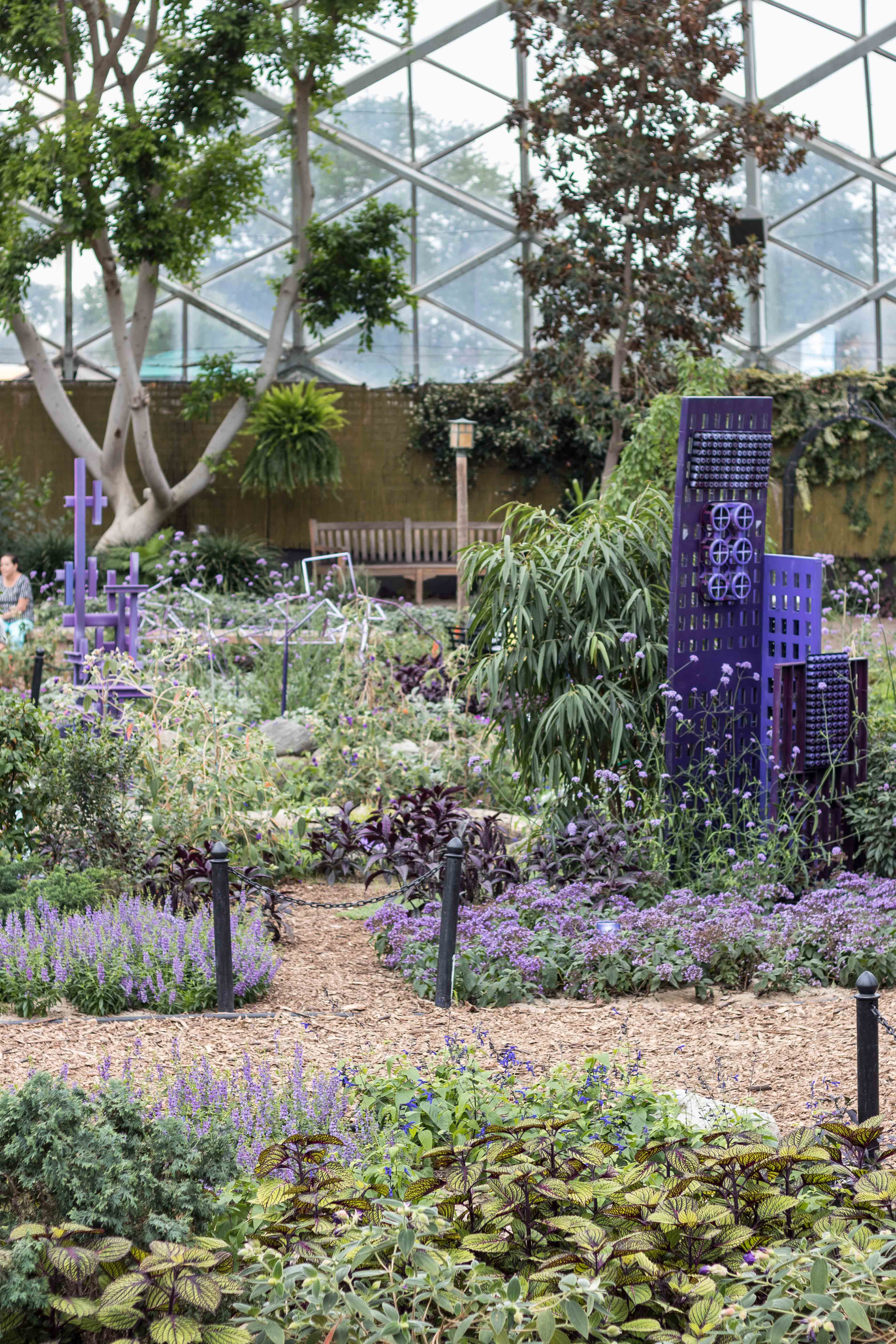 Ultra Violet runs through September 10, 2017! The Mitchell Park Domes are always free on Monday mornings from 9:00 a.m.-noon except major holidays for Milwaukee County residents. Consult the website for more details about current hours, admission, and upcoming special events.
Check out past Mitchell Park Domes special exhibits!
For more local happenings, visit the Milwaukee section of my blog.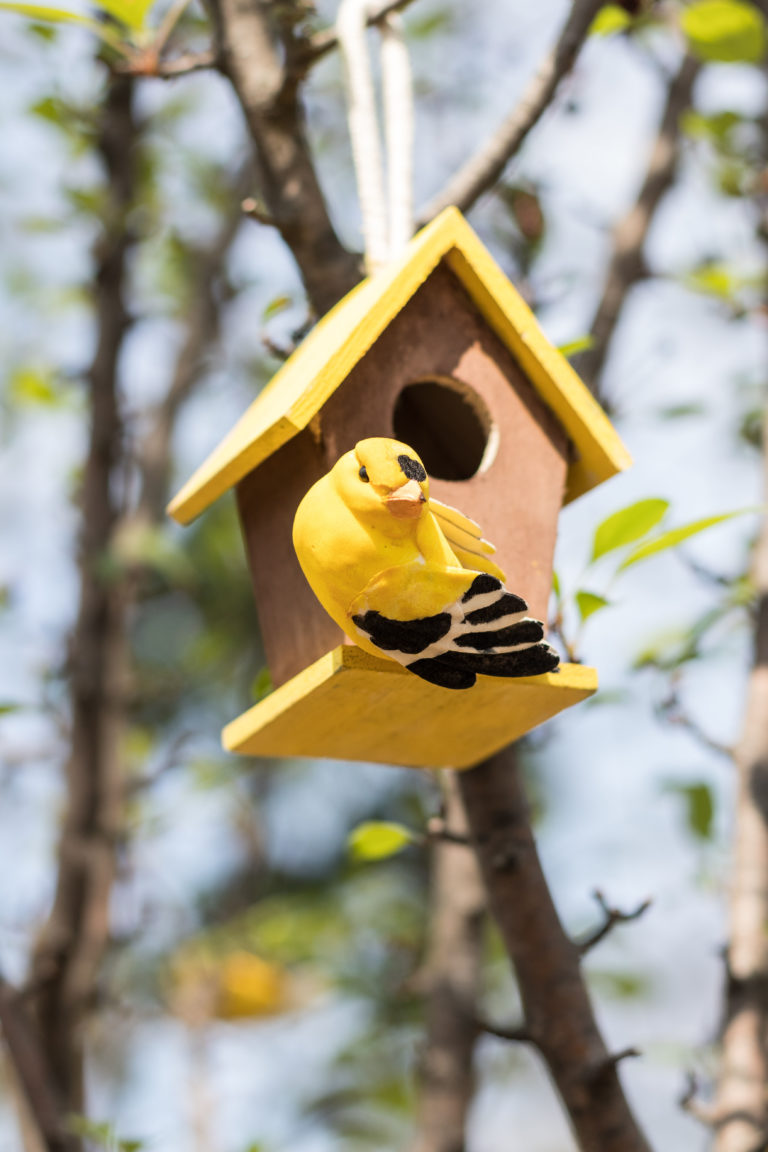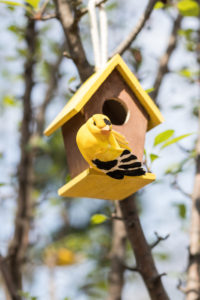 For the Birds Spring Floral Show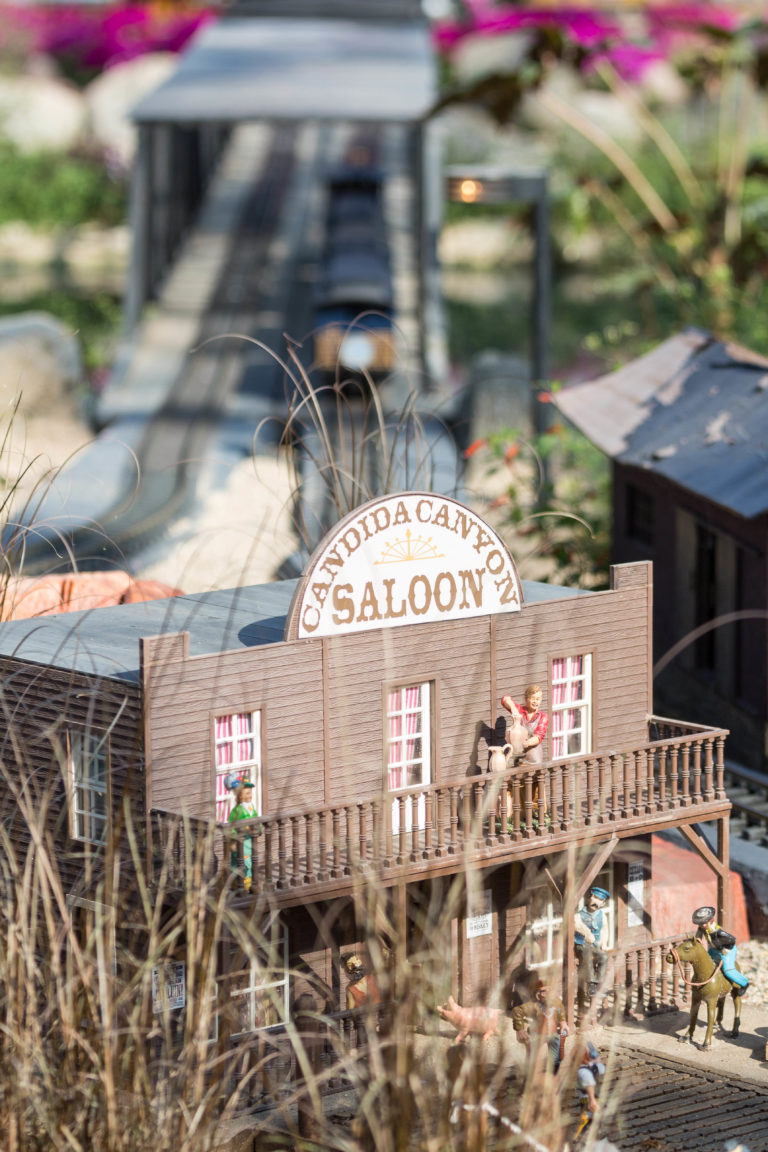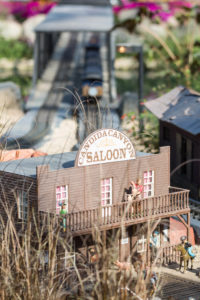 The Great Train Robbery Train Show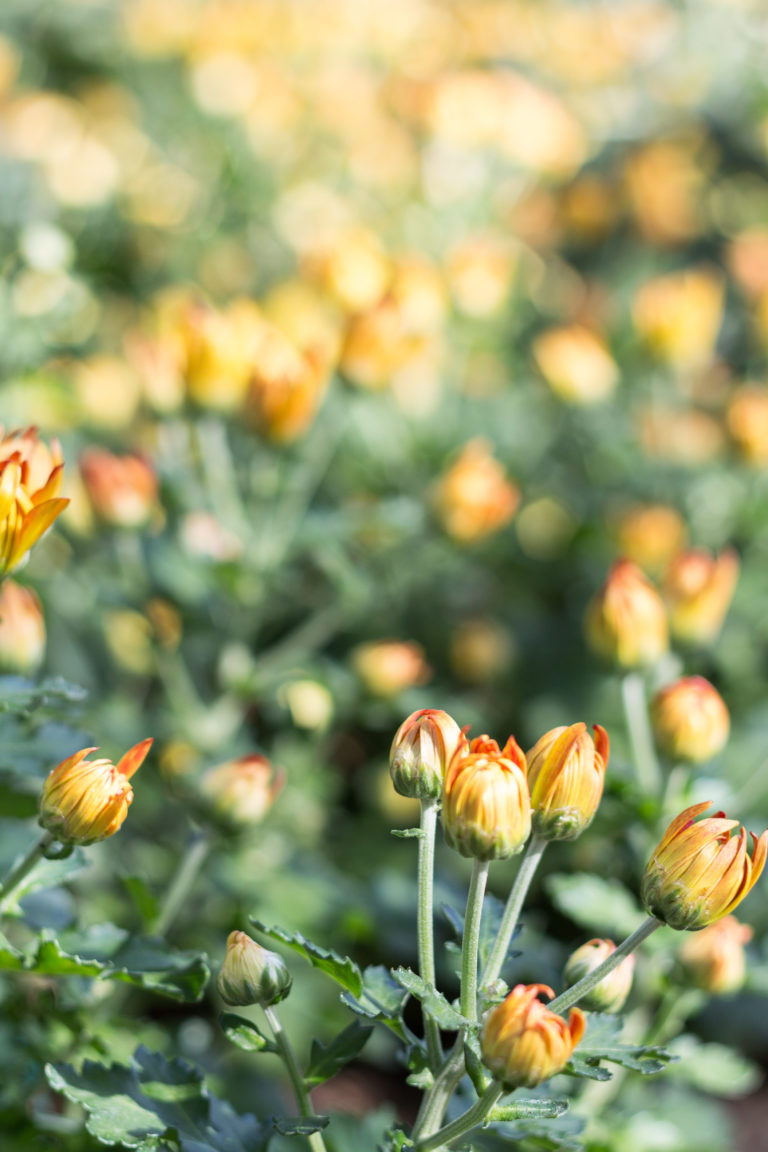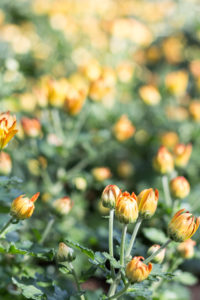 Save
Save
Save