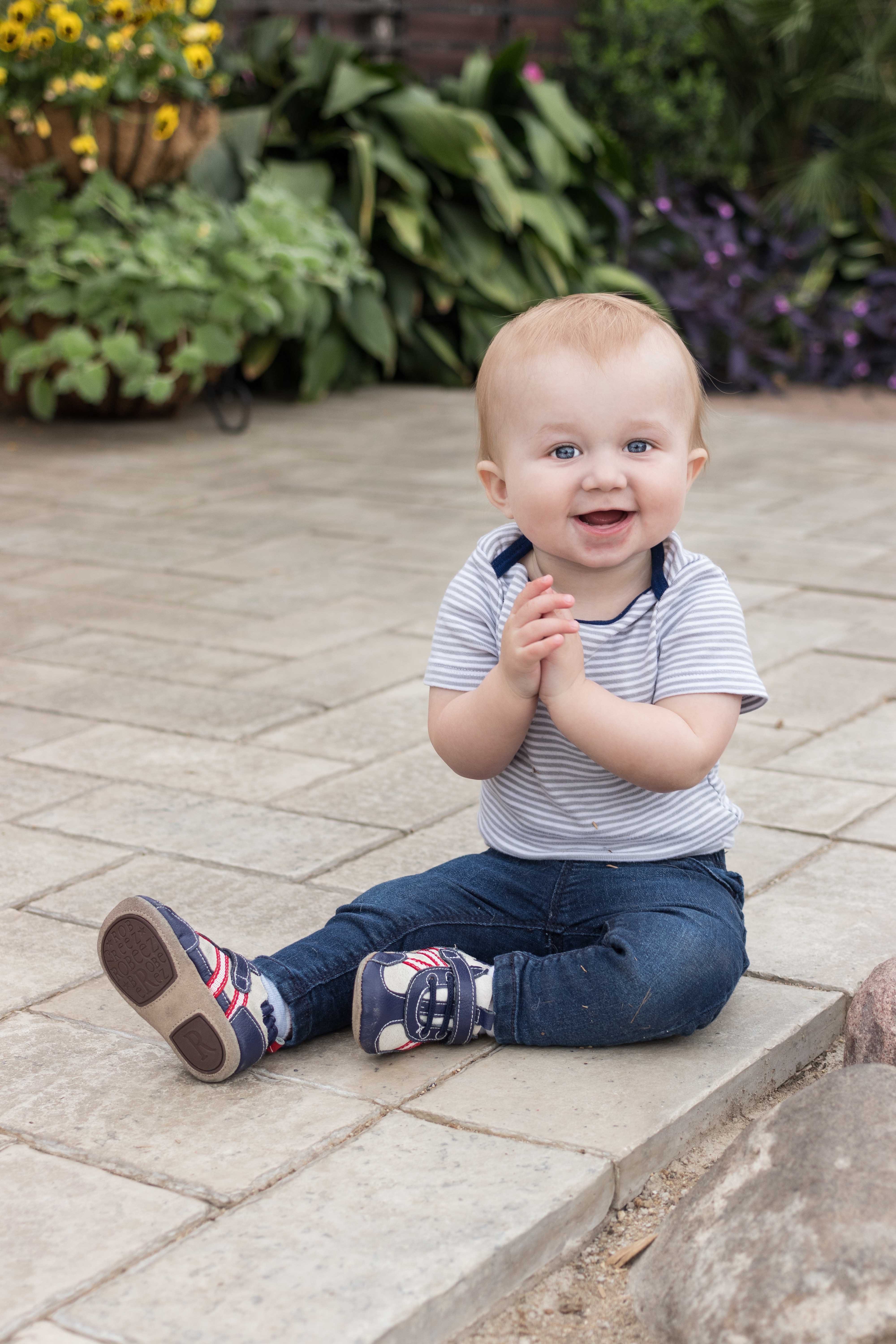 Tommy turned one year old on July 11, 2018. The measurements at the doctor for his one-year checkup the week following his birthday came in at 19 pounds and 15.7 ounces and 29 inches long, putting him in the 27th percentile for weight and the 17th percentile for height. His head measured 18 inches circumference.
Tommy's biggest milestone this past month has been pulling himself up and cruising around the furniture independently. While not taking independent steps yet, he is so confident holding himself upright, which has made him seem a lot taller. He actually didn't grow in height this past month, but his confidence in standing has played a big role. He loves to pull himself up on anything and everything and cruise all around the room. Tommy is starting to take a few steps with someone holding his hands and use his sit/stand walker toy independently. When he crawls, he still prefers an army-style crawl and is very quick at it.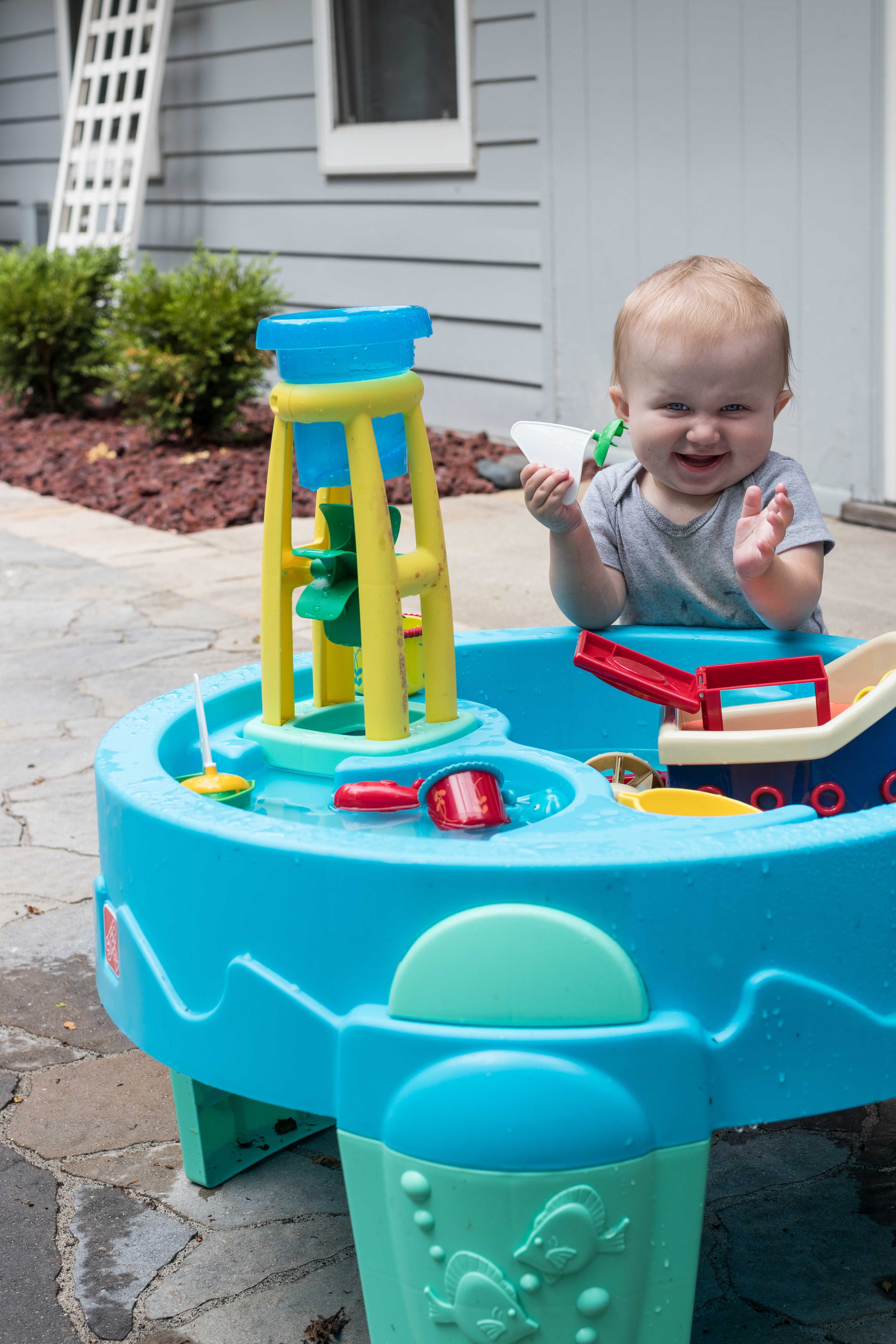 Tommy's other biggest milestone this past month was officially finishing his helmet therapy. I still can't believe that the helmet made such a big difference in such a short amount of time. Officially, Tommy wore the helmet for four months. In reality, Tommy wore the helmet for about three and a half months because it just got too hot to keep it on in July. He still made some growth progress between his 11-month checkup and 12-month checkup, putting him within a few decimal points of his end growth milestone. Now that he's so mobile and is often sleeping on his side or stomach (sometimes with his butt up in the air, the best), he may get a little more growth over the next month or two, even without the helmet.
Just a day or two before Tommy's first birthday, he started cutting his first tooth. After so many months of no teeth, we had given up watching for signs of teething and didn't really believe it until we could feel a tooth. As Tommy is a super chill guy who doesn't get bothered by much, he's managed okay with teething. It hasn't been fun, but it hasn't been a total nightmare either.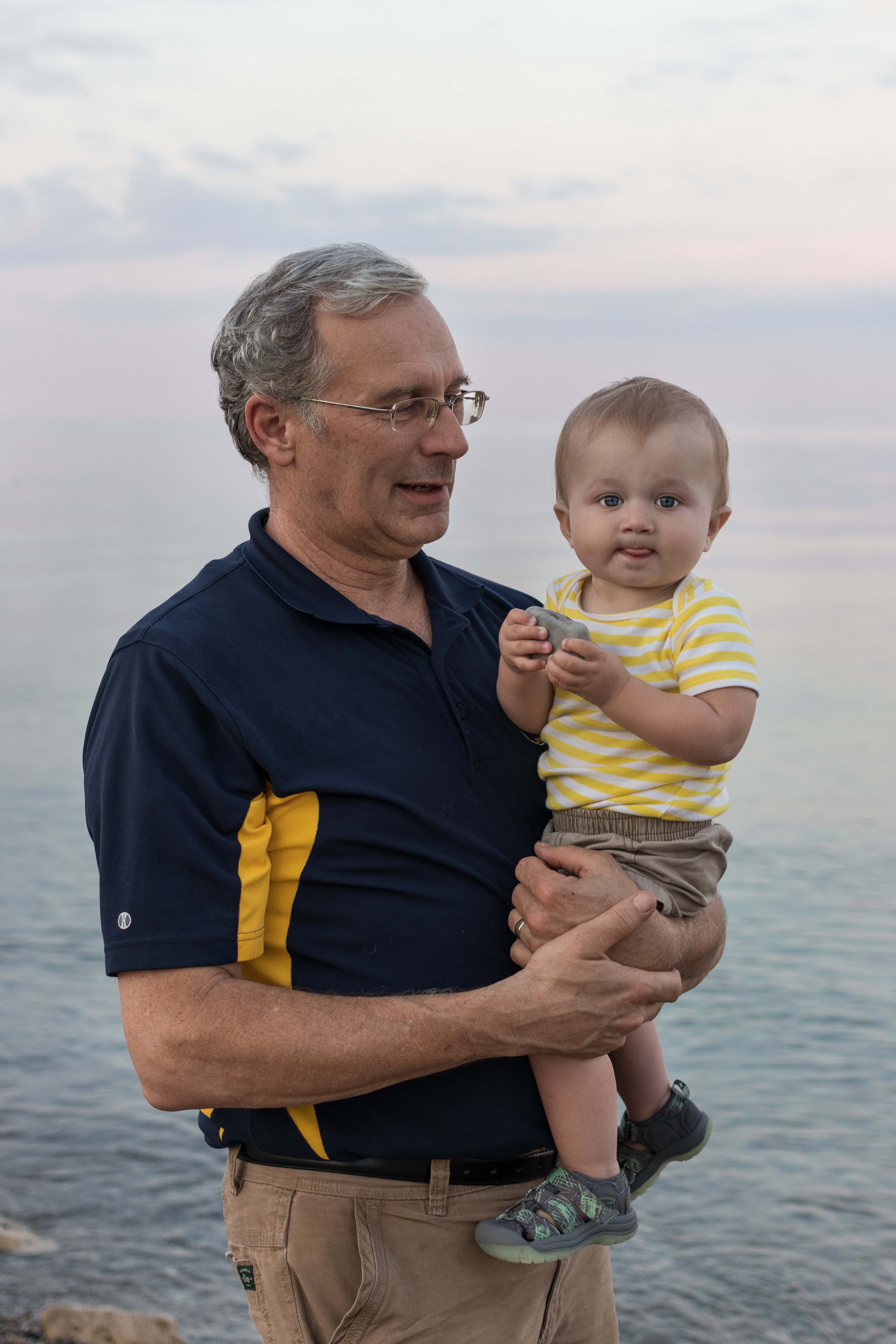 Tommy is eating more solid food and getting ready to transition from formula to whole milk, which means we've been weaning off the formula slightly. In true toddler form, some days he wants to eat all the solid food and is fine with three 5-6 oz bottles. Other days, he has very little interest in eating and wants 7-ounce bottles every 3-4 hours. He does best with water from a sippy cup, as he's always a little upset that there's water instead of formula in a bottle. He is starting to be able to hold his sippy cup up independently. He seems to have more patience learning to hold up the sippy cup than the bottle, as he's not really hungry when he's getting a drink of water.
Tommy has done great trying new foods and basically never flat out refuses food that we put in front of him. His favorite baby food is Gerber baby puffs, especially the cheddar cheese flavor. Favorite regular foods have included buttered toast, peanut butter sandwiches, grapes, cherries, lasagna, pulled pork, and Mexican food (shredded chicken from tacos, tortilla pieces, rice). Tommy has had a few desserts, including cake/cupcakes and whipped cream, all of which he's really enjoyed.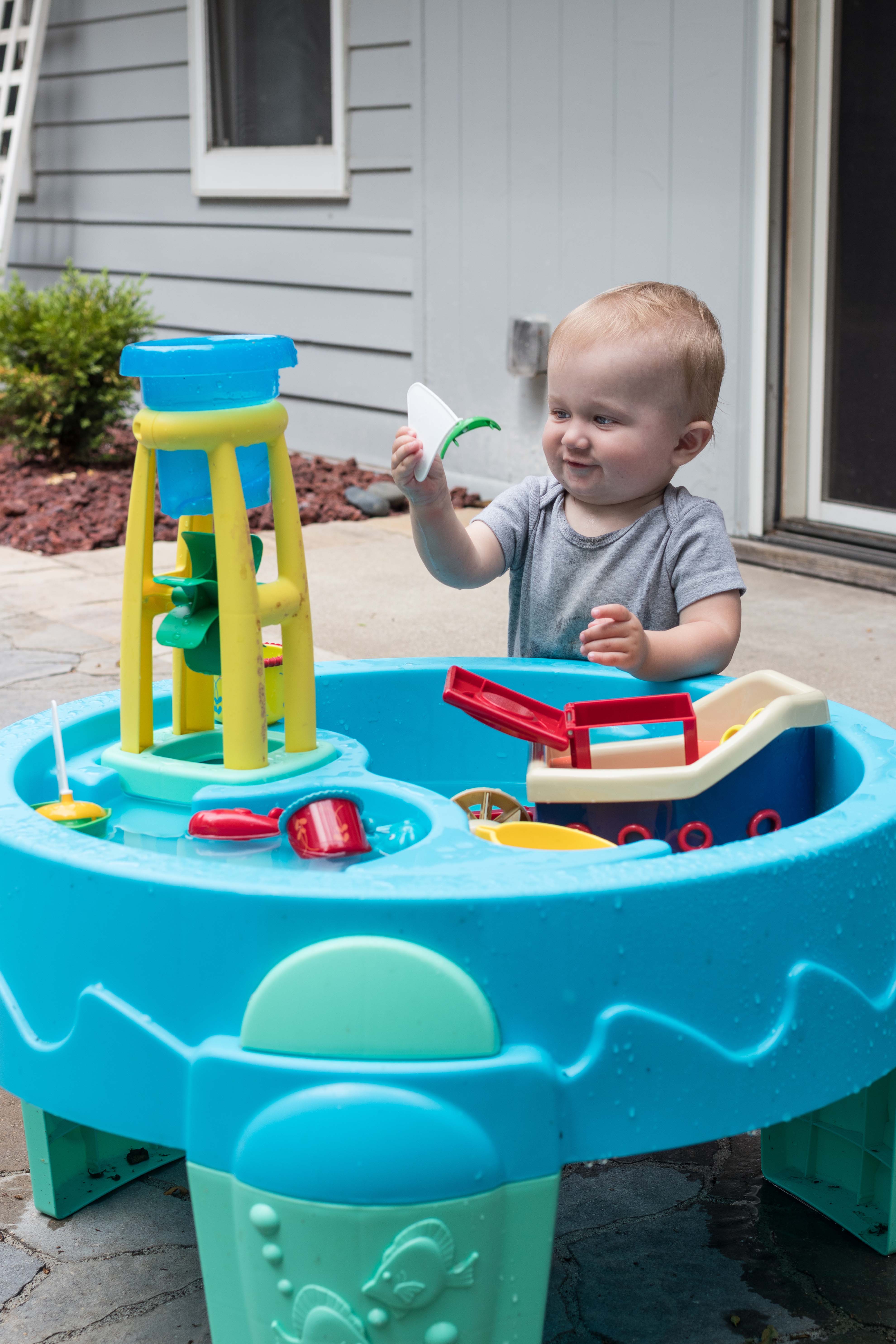 Tommy is primarily wearing 12-month clothing right now. There are still a few 9-month and 9-12-month clothes in the mix, which he's quickly outgrowing. He's wearing size 3 diapers and size 4 shoes.
The nighttime routine has become more challenging as Tommy has transitioned into toddlerhood. Unless he's had a really busy day and is exhausted in the evening, he has zero interest in going to sleep before 11:30/midnight. Most nights, we get him ready for bed by 10:00/10:30 p.m., and he hangs out in his toddler rocking chair in our room, watching TV with us, for a half hour or hour. Sometimes he does fall asleep on his own, and we can transfer him into his crib fairly smoothly. Other nights he still has zero interest in going to sleep, even after a few TV episodes. When this happens, sometimes Jake will rock with him in the big rocking chair in his room to help him transition.
A lot of people have asked about the Fourth of July, and I don't have any pictures from it this year. My mom's mom/Tommy's great-grandma suffered her second stroke in five months the week before the 4th. While Jake was working on the morning of the 4th, my immediate family, Tommy, and I had what ended up being our last visit with her. She passed away within 48 hours of that visit. Her funeral is later this week. The afternoon of the 4th, after getting home, we went straight to a couple different parties in the neighborhood.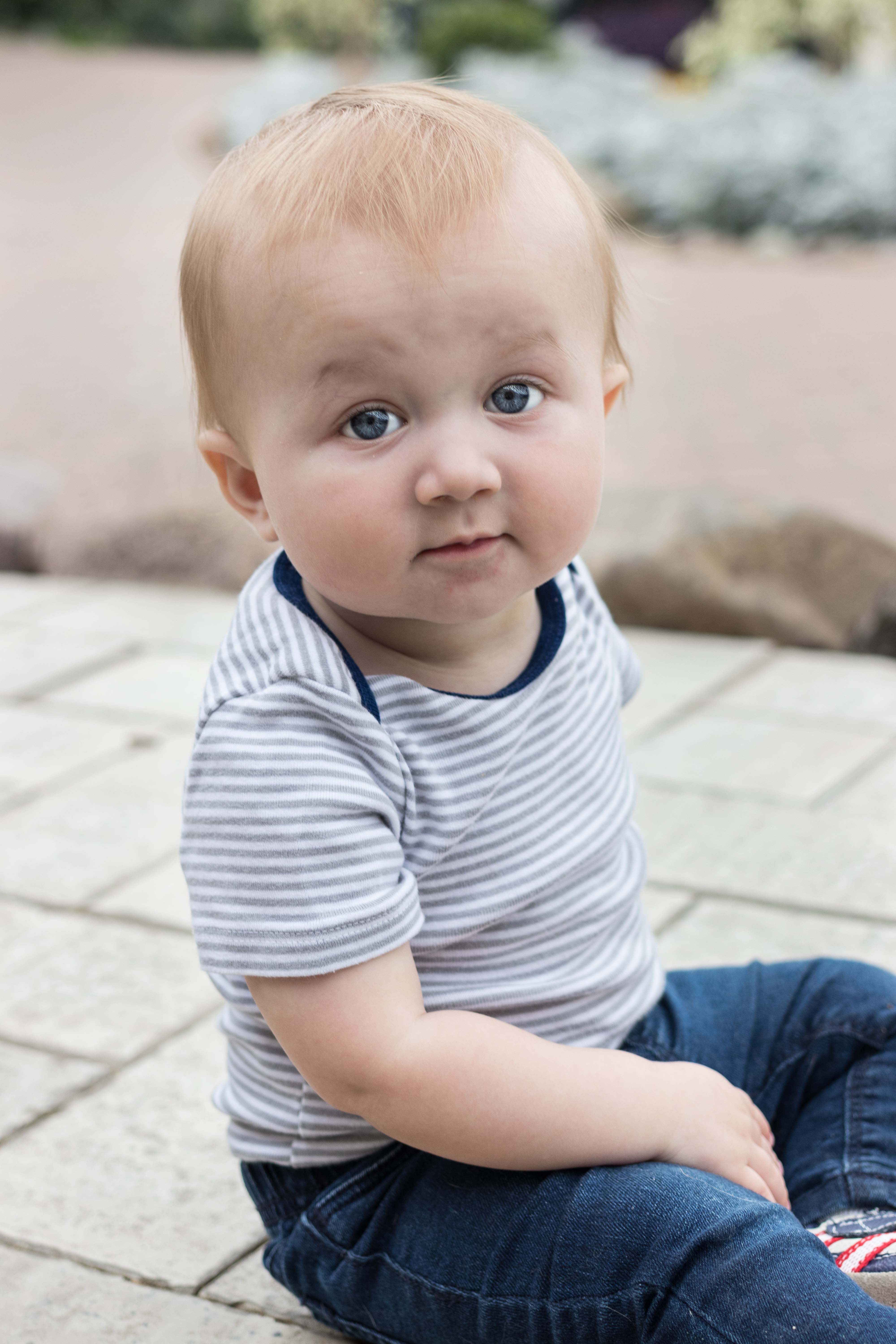 This past month, we went to the summer floral show at the Domes.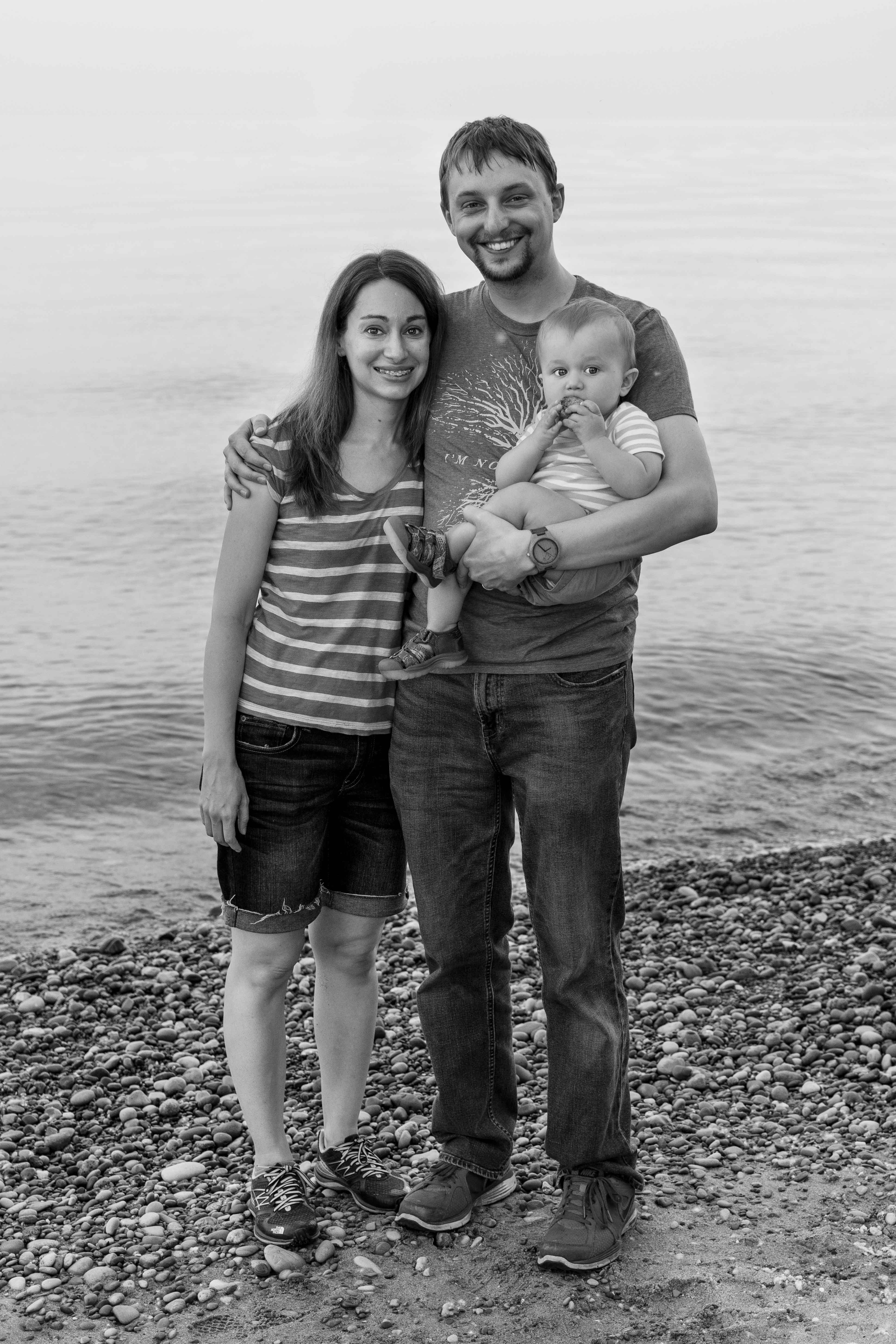 It has been a hot summer already, which has meant lots of morning trips to the park, evening walks around the neighborhood and to the nearby lighthouse, and tons of time in the backyard, enjoying the new patio and water table.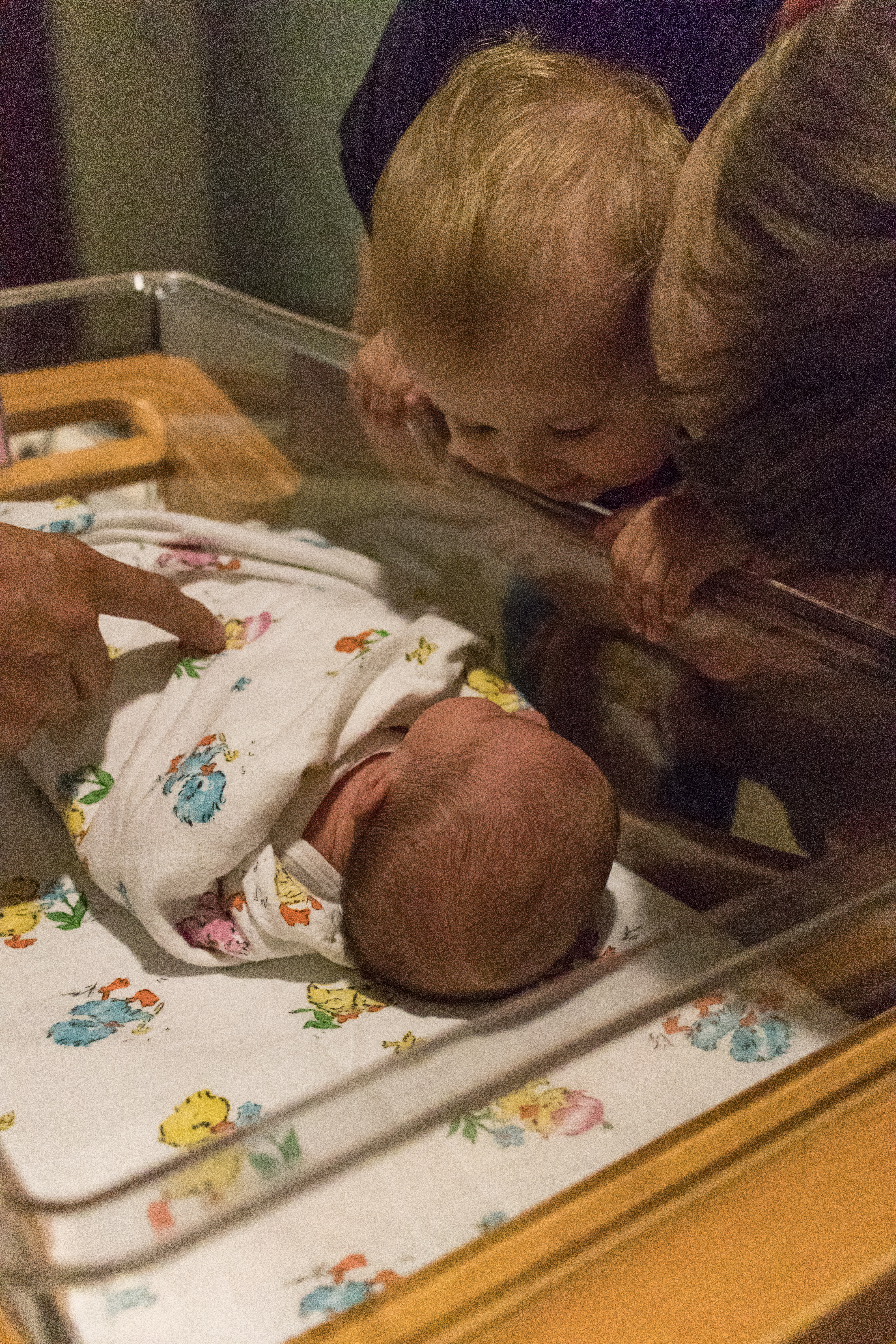 Tommy's first cousin, Brookelynn, arrived a couple of weeks earlier than expected. Everyone is doing well. The two cousins have birthdays the same week (joining three other family birthdays that week).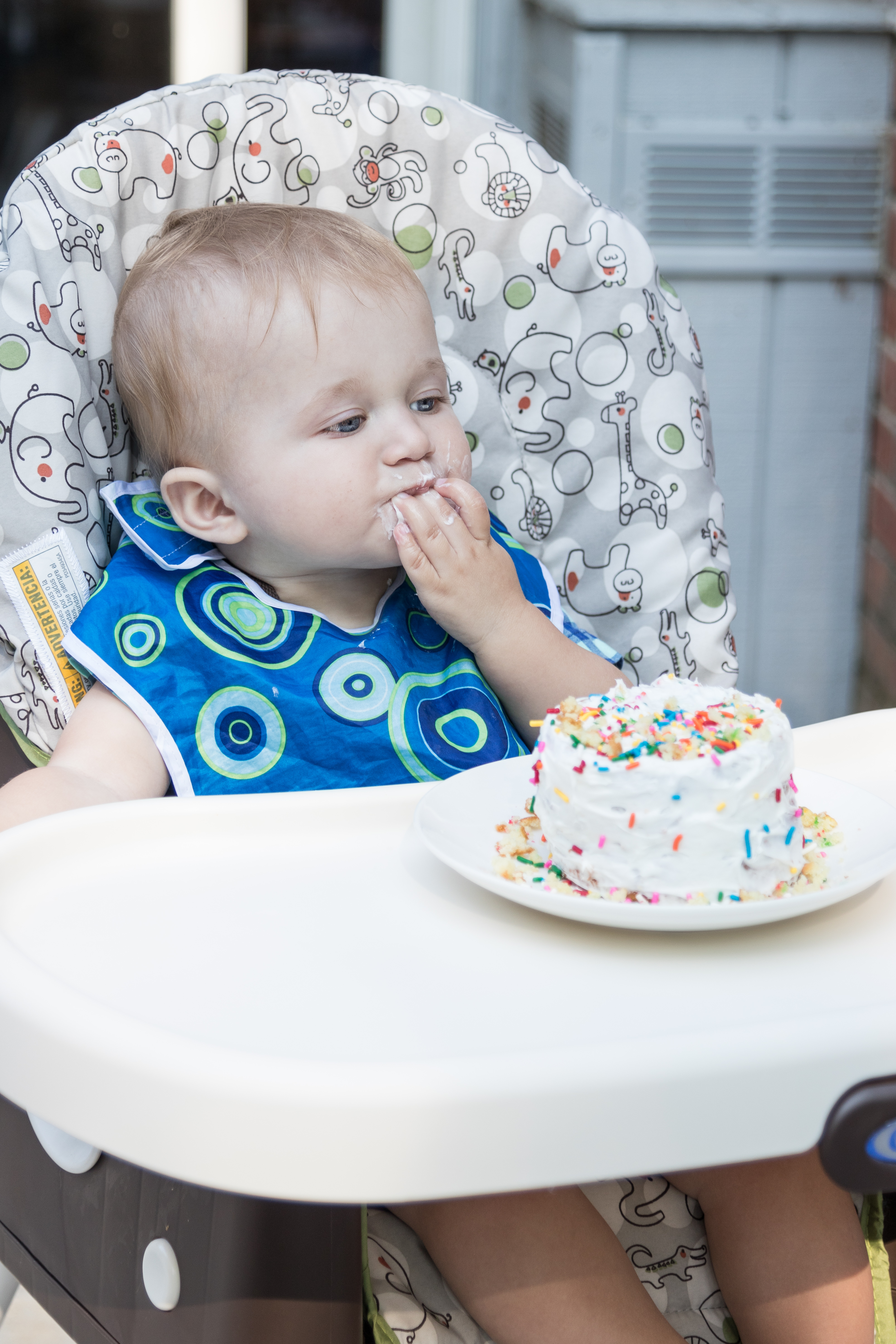 The week following Tommy's birthday, the three of us went to the Wisconsin Dells for a couple of days and then hosted a party at our house for about 30 family members and friends. I'll have a separate birthday festivities post later this month.
To see all of my past Tommy updates, head to the Family section of the blog.