I officially have a new favorite smoothie fruit combination: raspberry peach! I have no idea why it took me so long to start pairing these fruits. A raspberry peach coconut smoothie should have been a thing in my house ages ago. But here we are now, and it's amazing.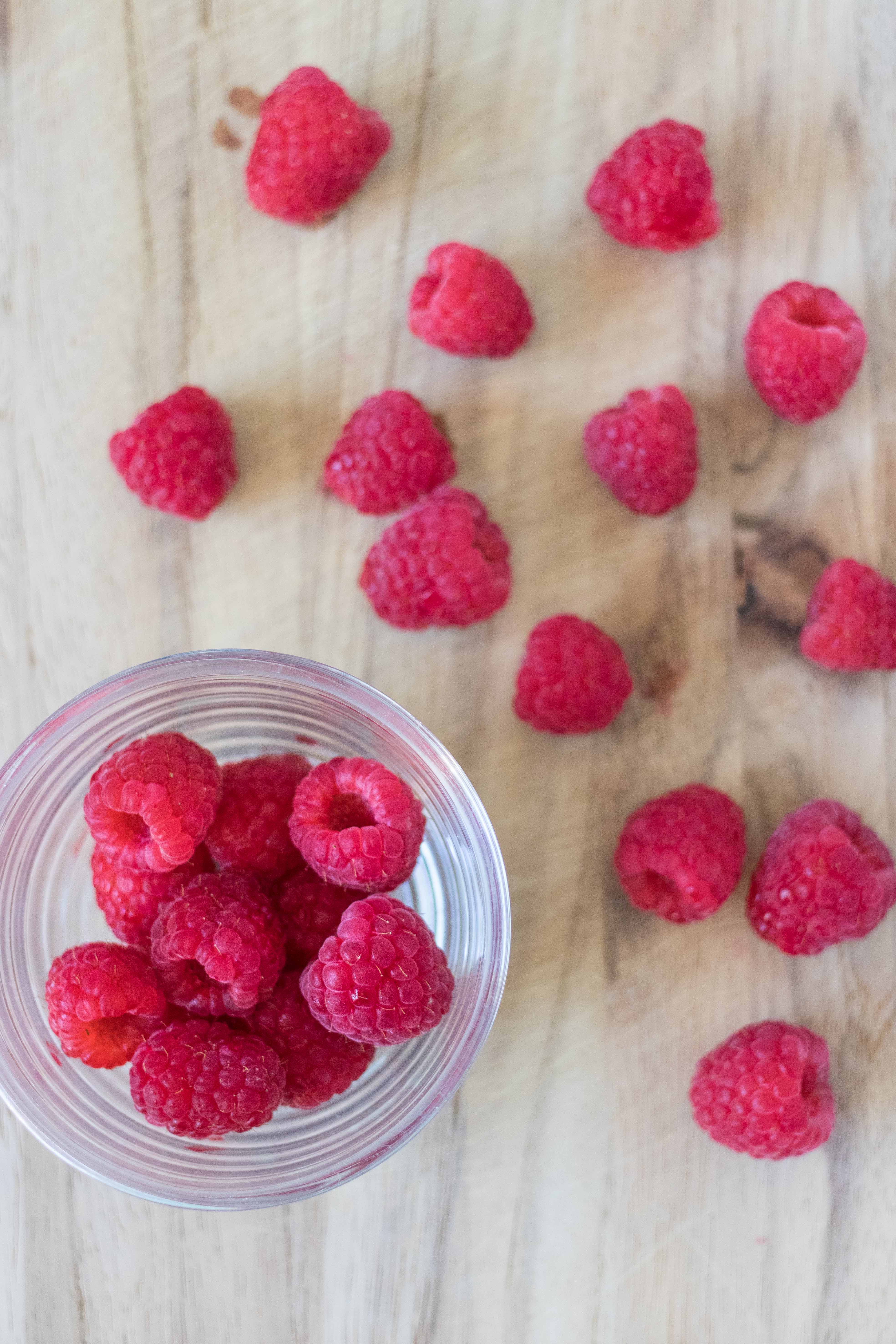 Peach is my base ingredient for smoothies the way most banana is for most people. (I can't stand banana, so that doesn't happen. Ever.) Peach has a great flavor that combines well with lots of other fruit (mango) or serves as a base to let another fruit flavor shine (raspberry). It's so versatile. While I love using fresh peaches for smoothies whenever possible, frozen peaches are delicious in smoothies, too, and always work perfectly in a pinch. Frozen raspberries do as well, but fresh raspberries are so much better.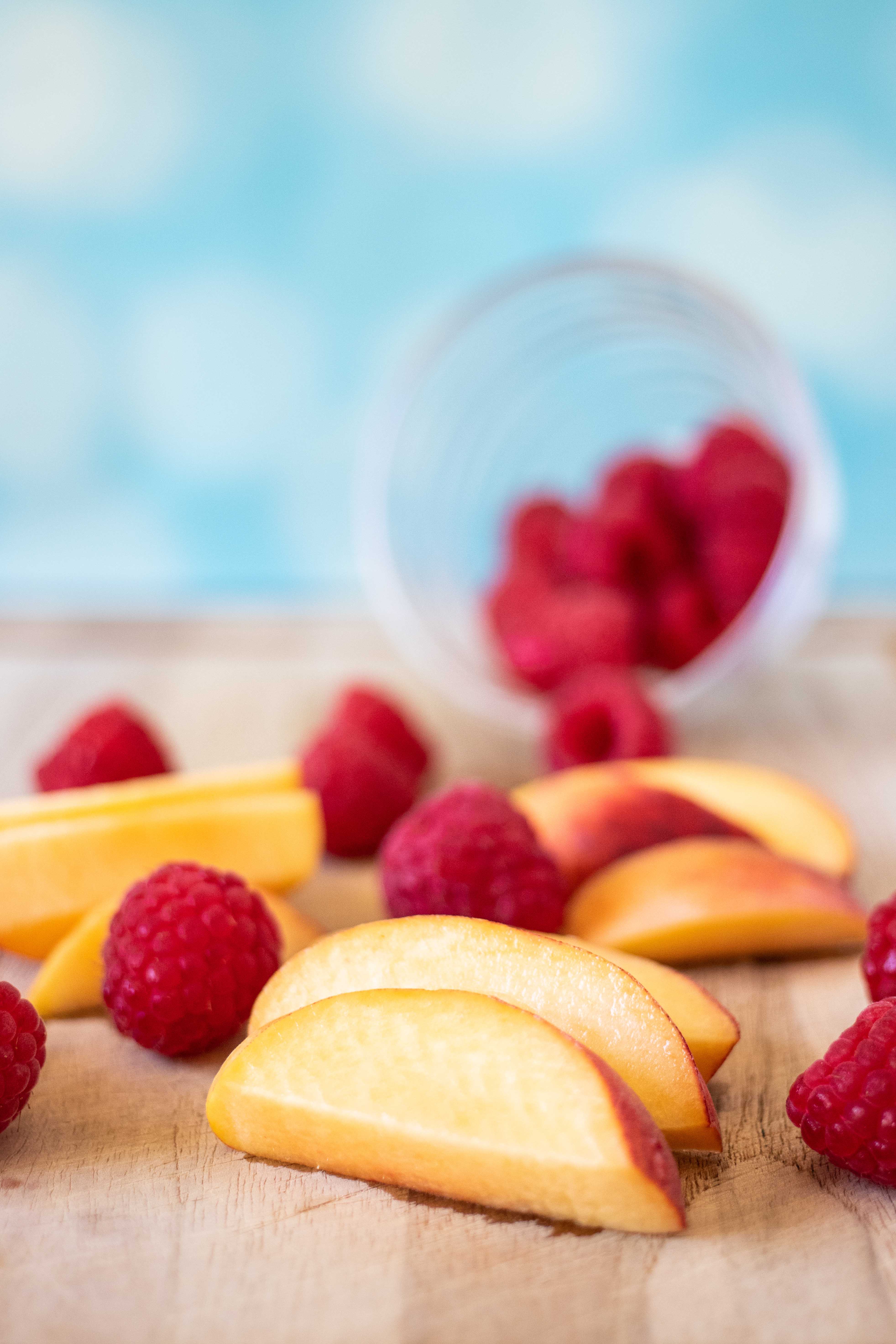 There is something about the raspberry and peach combination that is so smooth. I realize that's a ridiculous adjective to use for a smoothie, but I'm not sure how else to describe it. I'm not a big fruit eater (I know) and am much pickier about fruits than vegetables, especially fruit combinations. I think that a lot of fruit combinations have weird hints of flavor or funny textures in smoothies. I don't experience that at all with a raspberry peach coconut smoothie.
While I did switch up the fruit combination from one of my standards, I still had to include coconut. If you've been reading my blog for any length of time, you know that I'm crazy about all things coconut, both savory and sweet. Shockingly, I went for a subtle coconut flavor in the raspberry peach coconut smoothie with just the coconut water. Raspberry is such a strong flavor that you get the slightest hint of coconut.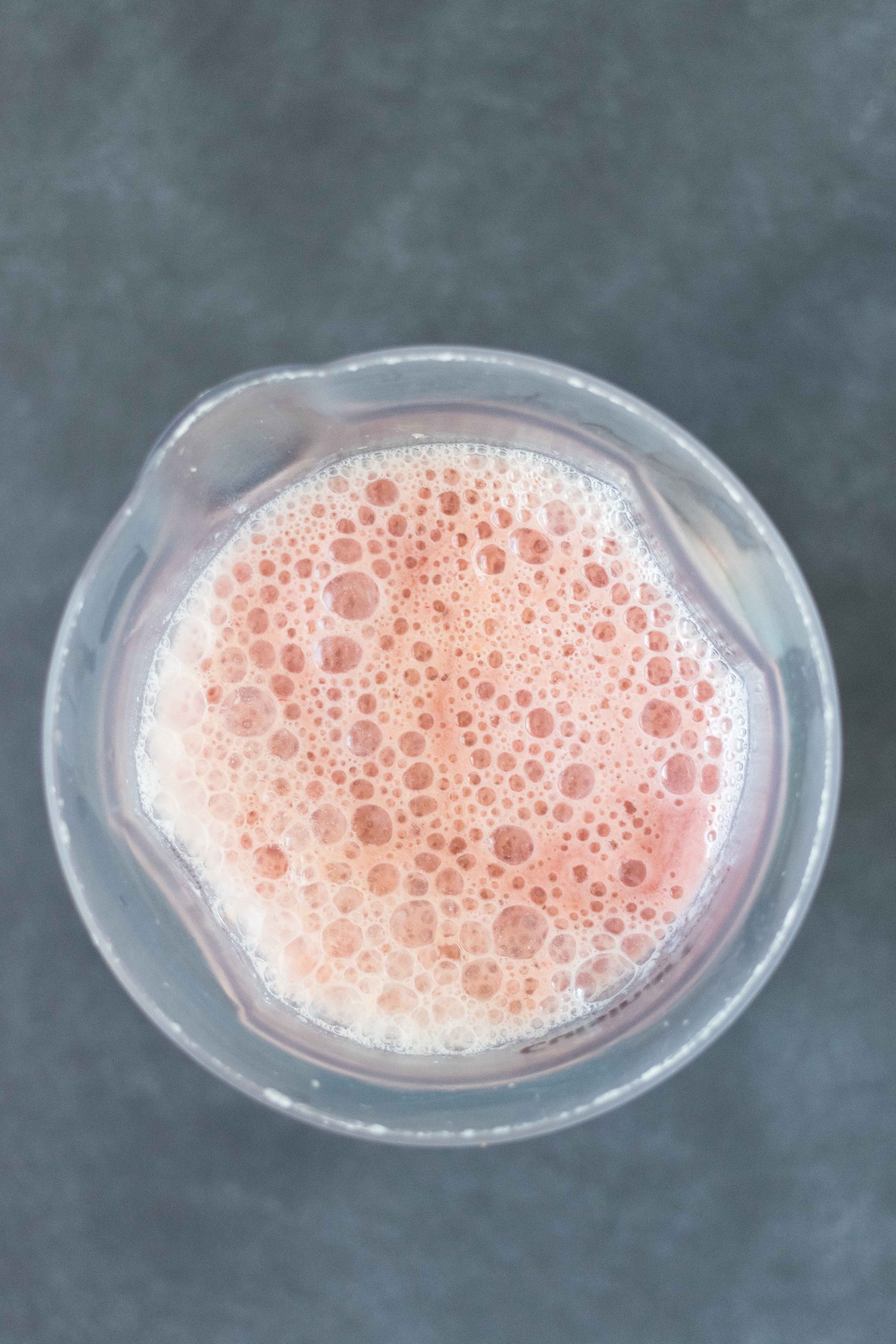 Of course, you can (and should) think about adding a little shredded coconut, too. I'm not the only person who always has an open bag of shredded coconut in the pantry that I use purely for smoothies, right? If you don't want to add pure sugar to your smoothie, sweetened shredded coconut is a great way to boost the sweet factor slightly.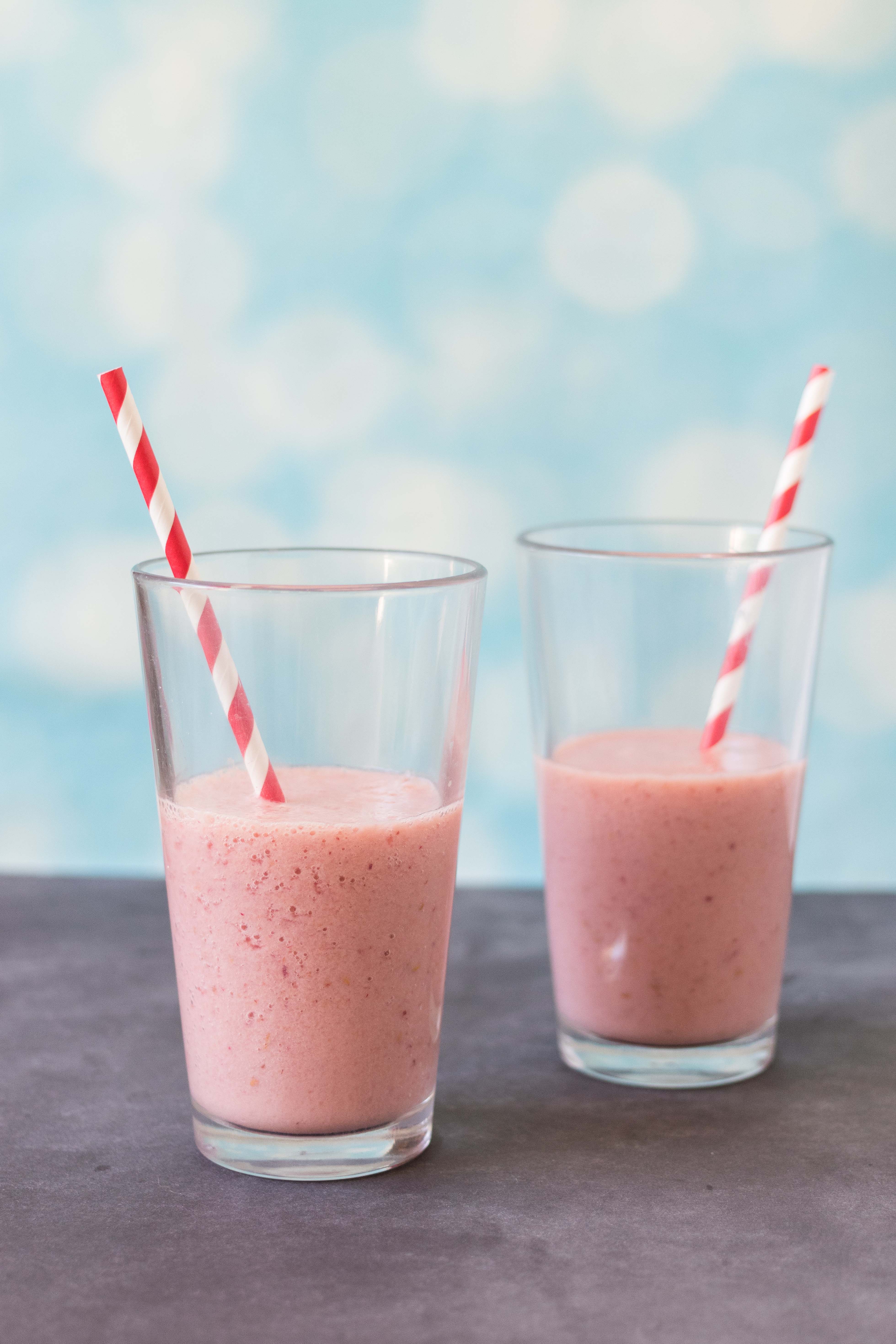 I'm probably going to get hate mail or just some general negativity for the fact that I use pure white sugar in my raspberry peach coconut smoothie (and basically every other smoothie where I want to boost the sweet factor slightly without using sweetened shredded coconut). I don't understand the need to hate on white sugar these days. It is hilarious to me how many people think sugar substitutes are so much better or that a recipe is inherently healthier because it contains a ton of honey or maple syrup but no white sugar. I like the taste of white sugar in smoothies. I add less than a teaspoon to a large serving. It isn't going to hurt me.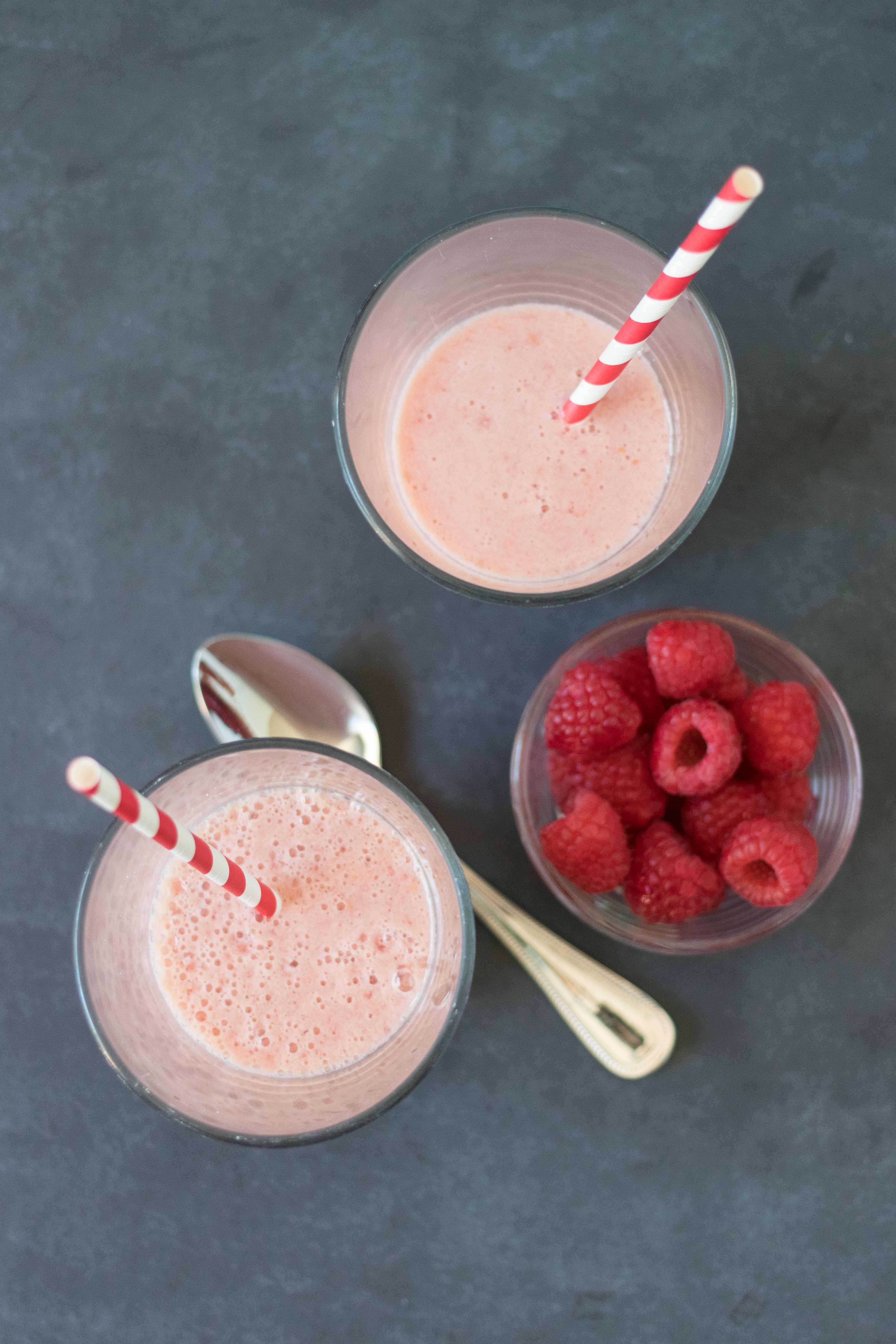 I kept my raspberry peach coconut smoothie really simple. If you want to boost the nutrients or texture a bit, there are so many fun ingredient options. Just a few of my go-to ingredient add-ins for smoothies include flaxseed, hemp hearts, and chia seeds.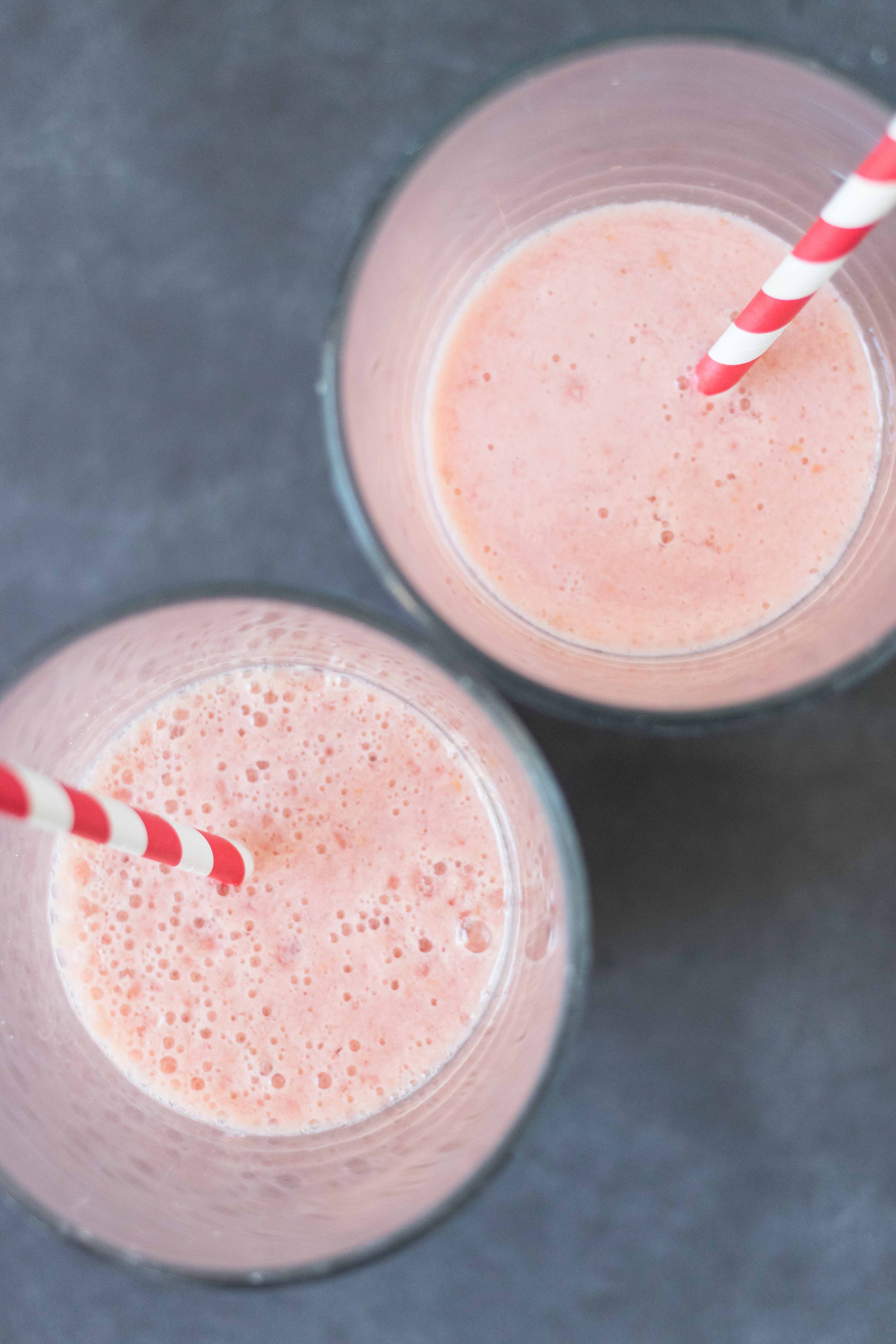 Finally, when I talk about smoothies, I always like to mention the fact that I love making smoothies with an immersion blender. You don't get the crazy smooth texture that you do with a high-end blender, I know. But it's so quick and easy for small-batch smoothies, and I think that the texture is still plenty smooth. Immersion blenders are also so affordable. Maybe someday I'll splurge on a high-end blender, but I have a tough time justifying that price point right now.
Go pick up an immersion blender, so you can make this raspberry peach coconut smoothie recipe ASAP.
Raspberry Peach Coconut Smoothie
Servings:
1
large or 2 small servings
Ingredients
3-4

oz

fresh raspberries

1

fresh peach

chopped

1/2

cup

milk

skim, 2%, soy, almond…any kind will work!

1/2

cup

coconut water

I like Bai Molokai Coconut for this recipe

sugar

to taste
Instructions
Put the freshly washed and chopped fruit, milk, coconut water, and sugar in your blender or immersion blender cup. Blend until creamy and smooth. Pour into glasses. Serve immediately.
Notes
I have only tested this recipe with fresh raspberries and peaches. You may want to adjust the quantities of fruit or liquid slightly with frozen fruit.
URL: https://www.roseclearfield.com/raspberry-peach-coconut-smoothie/
I did not plan to work on a new smoothie recipe right before I got what will hopefully be my last (or next to last) set of braces wires. But it worked out that way. (The appointment is two days after this post goes live.) The last set of new wires for both top and bottom was a doozy, so I'll most likely be in for a week of smoothies for breakfast. I know that you're all dying to know how my braces journey is going. I'll have another update later this month.
[Disclaimer: There are a few affiliate links in this post. Thanks for your support!]
Did you make the raspberry peach coconut smoothie?

I want to see it! Tag your images #RoseClearfield on Instagram or Twitter or post a photo to my Facebook page.
Pin this post for easy access to the raspberry coconut smoothie recipe later!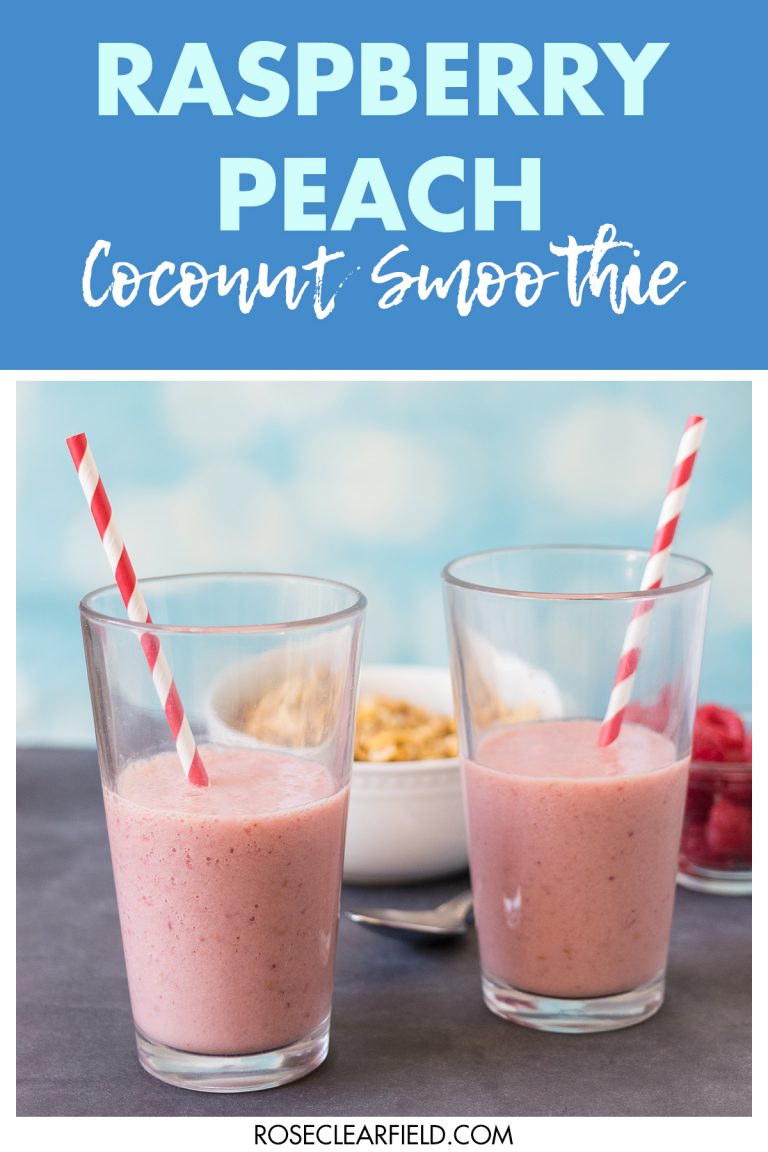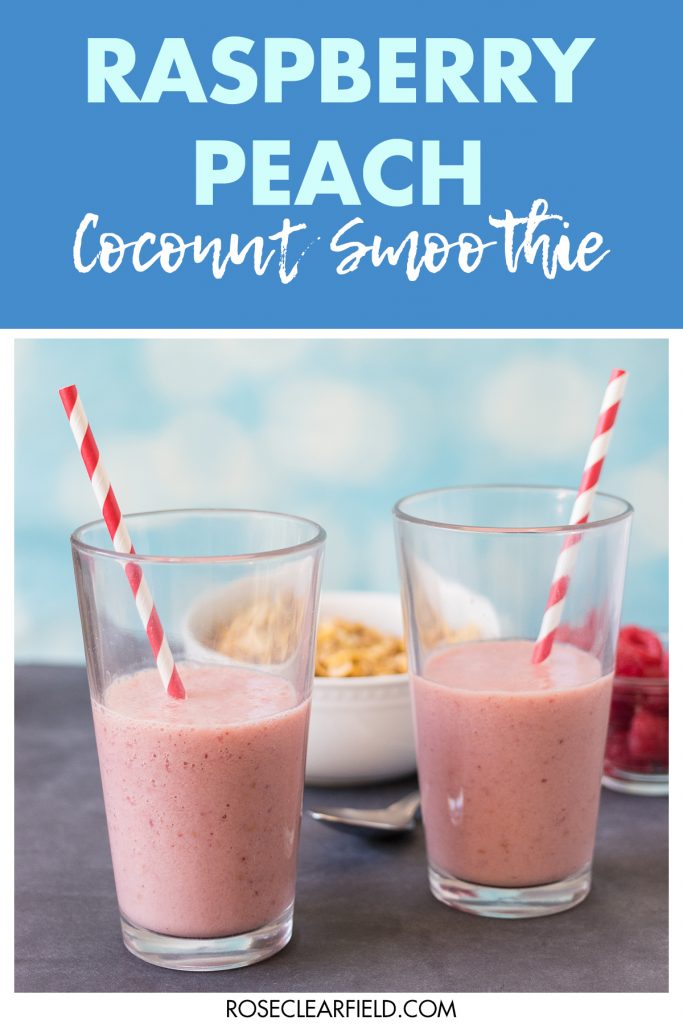 More smoothie recipes: