There's nothing better on a cold day than grilled cheese and tomato soup. Most of the year I don't crave hot food, especially for lunch. But then it gets cold, and everything changes. I could eat grilled cheese for lunch and dinner for probably a month straight before I even got remotely sick of it. Then I'd pick up a new flavor of goat cheese and be good to go for another month. If you feel like venturing out of your normal grill cheese routine this fall or winter, try one or more of the following seasonal, mouthwatering grilled cheese recipes.
Do you have any fall or winter grilled cheese recipes?
Feel free to share links in the comments!
More fall recipes: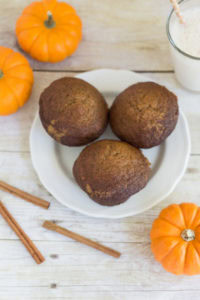 The Most Simple, Perfect Pumpkin Muffins
Bailey's Pumpkin Spice Tres Leches Cake
Save
Save
Save
Save
Save
Save