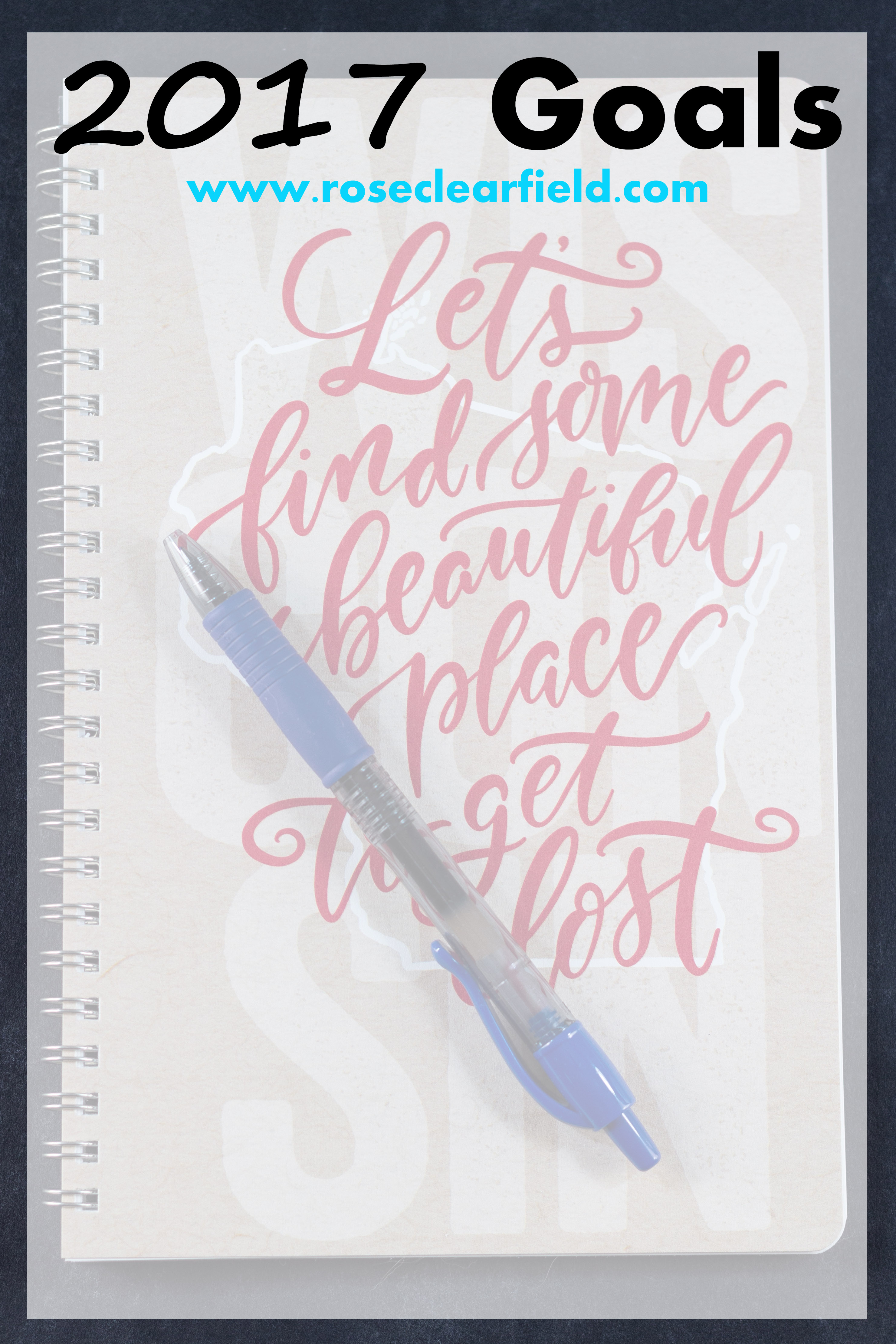 A new year means new goals! After a couple years of very minimal goal setting, I'm ready to get back in the game with some of my most ambitious goals yet.
Reach five figure monthly blog page views
Hitting the 10K mark for blog page views is an ambitious goal, I know. (Big understatement.) Blogging is really competitive. A lot more doors open up for top tier advertising programs and sponsorship opportunities when you hit 10K. Actually, most of the opportunities I've come across in the past few months require 20K+ views. But you have to start somewhere. Yes, there are lots of ways to monetize a blog without a set number of page views. But the more page views you have, the more those other opportunities take off as well. The more people visiting your blog, the more potential there is for ad revenue, affiliate sales, personal product sales (i.e. ebooks), etc.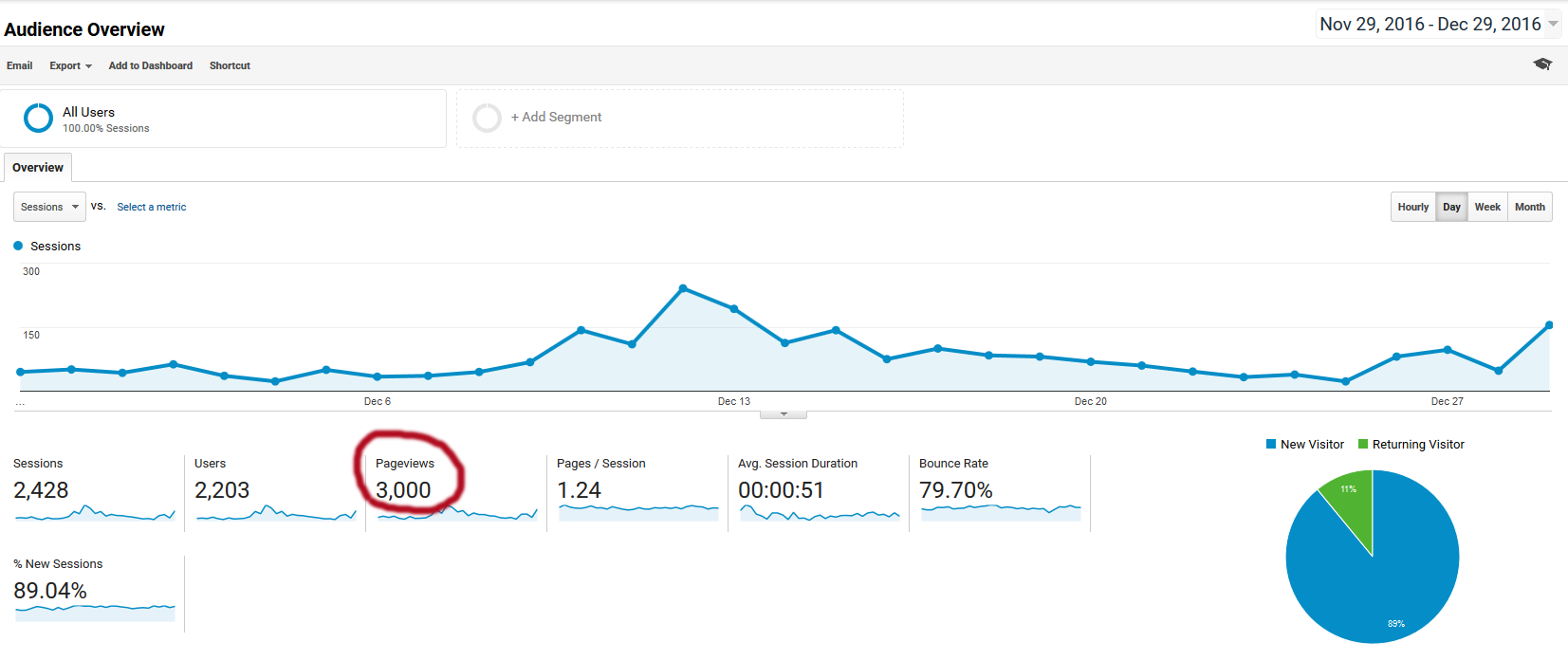 My monthly blog page views for December 2016 were 3,093 views. In mid-November, I made an unofficial goal to hit 2,000 views by the end of 2016. Needless to say, I'm really happy that I surpassed 3,000 views. I hit 3,000 views exactly on December 29 for my November 29-December 29 views. Obviously, I had to get a screenshot, which is what I've posted above.
To hit the 10K mark by the end of December 2017, I need to increase my page views by about 570 per month. Of course, most likely the growth won't be in exact increments. It will be slower during the first few months of the year, and then hopefully, start to snowball to larger numbers.
There are two primary ways I'm hoping to achieve this goal.
Publish high-quality content consistently. I'm striving for 3-5 posts per week, at least 1-2 of which will be long-form, SEO-friendly content. A number of these posts will be seasonal topics, which is okay, as I think having some seasonal content that gets searched for year after year is great for bloggers.
Maintain strong social media and networking efforts throughout the year. I'll address these efforts more as I cover my other 2017 goals.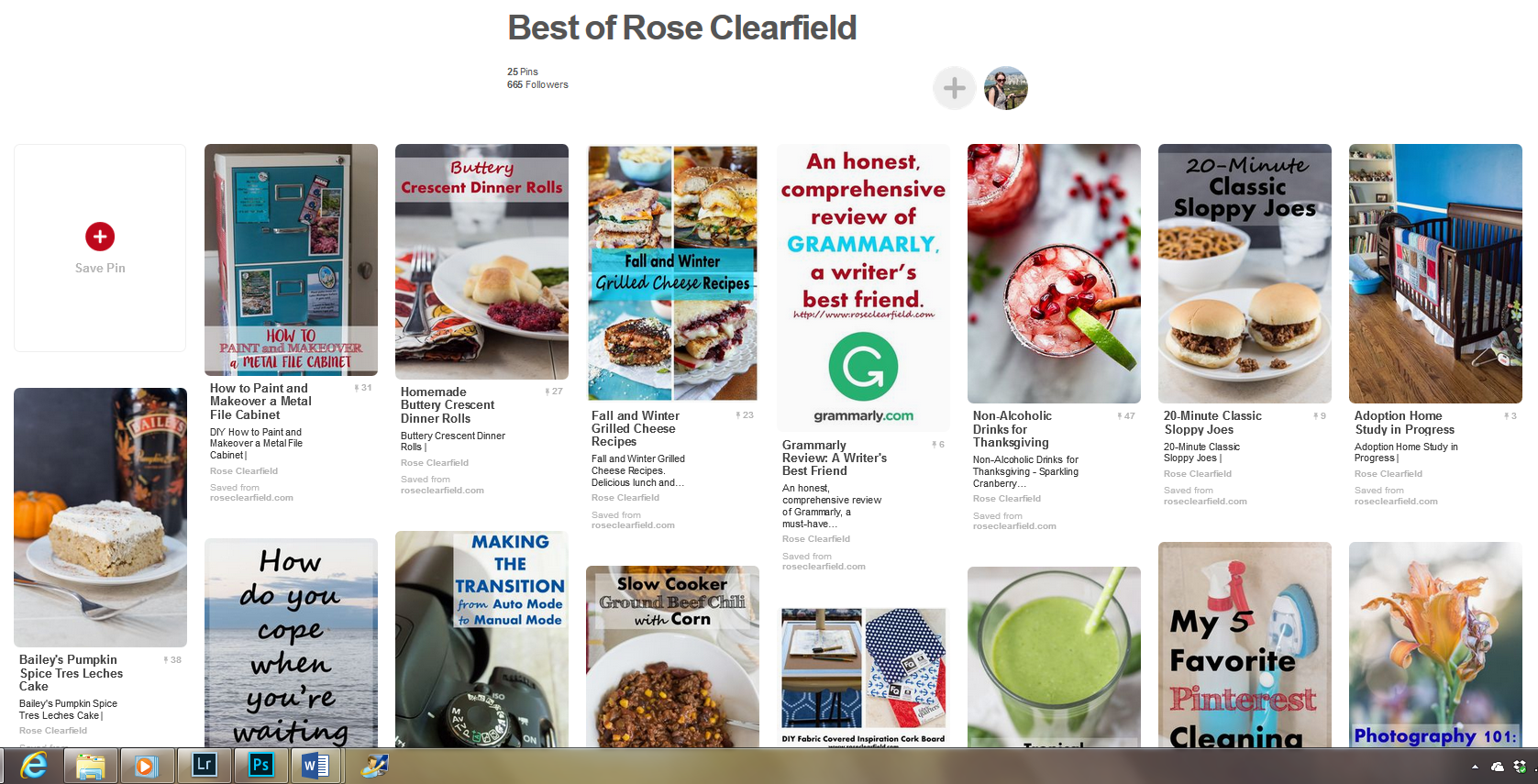 Reach 2,000 Pinterest followers and 1,000 Instagram followers.
Again, ambitious goals. I've had Pinterest and Instagram accounts for years now (2011 and 2013 respectively) without any goals whatsoever. Over time, I have gained followers. But the growth hasn't been intentional. In mid-November 2016, I really ramped up my efforts on both platforms. At some point, I may talk about this topic in more depth. For now, this is a short summary of my efforts thus far.
As of late December 2016, I had 1,185 Pinterest followers and 415 Instagram followers. To hit my target figures, I'll need to gain about 70 Pinterest followers per month and 50 Instagram followers per month. Again, I expect slower growth at first, which will hopefully pick up as my numbers increase. These goals aren't as massive as my page views goal. But they require working to bring in new followers every single day, which is still huge. Also, many Instagram followers play the follow/unfollow game. Currently, I do gain 1-2 Instagram followers per day. But at least half the time, I lose these followers within a week. It's a constant battle to keep the total follower number increasing every single day.
Why Pinterest and Instagram? I'm not setting follower goals for Facebook and Twitter. I really don't like Twitter. I know many people do, but it's never been my thing. The general interface and the limited character counts drive me crazy. I participate in Twitter threads on Facebook blogging groups and do get some followers and interactions from those threads. I'll continue to do that, but I would rather put most of my social media efforts elsewhere.
The way Facebook algorithms work now and the way the site prioritizes paid ads over most free content, it's all but impossible to maintain great Facebook numbers without spending a lot of money. I follow several popular bloggers with 1,000,000+ monthly views. They frequently get 5,000 views on a Facebook video that will get 150,000 views on Instagram, with roughly the same number of followers on both platforms. I'll keep my Facebook page going, but again, I'm not putting the effort into growing followers that I am with Pinterest and Instagram.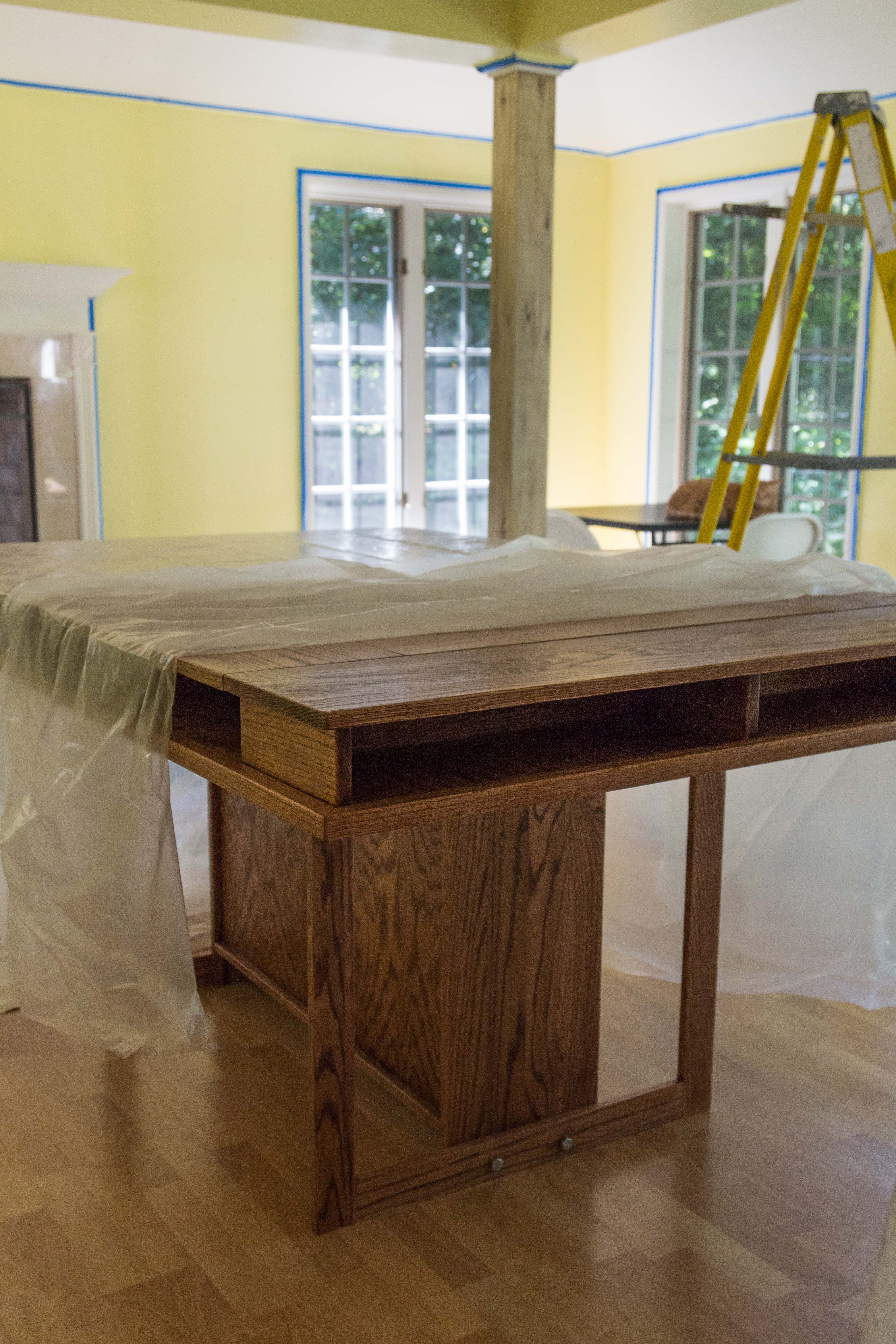 Finish all major home painting projects, home framing projects, and other major home organization projects.
From early fall 2015 all the way through the end of 2016, I have tackled a ton of home projects. I have ticked off so many items from the (invisible, only exists in my head) master house "to do" list, which has been great. But it will also feel great not to work on so many home projects. I'm ready to wrap up the major home projects and make a few other projects bigger priorities again (more on that in a minute). I know "finish all major home projects" is not a good long-term goal because it's too general. Here's my short list of what I'd like to accomplish in 2017, ideally all in the first half of the year.
Paint the living room and hang our living room art on the walls. We already have the paint picked out and purchased.
Paint the staircase trim on the basement stairs. I already have the paint and other supplies (i.e. carpet covering) for this project as well.
Find places to hang the dozen or so remaining frames that still need places on the walls in this house.
Organize the pantry. We have half the pantry room or less than we did in our previous residence. It's an okay amount of space, but I'm struggling with it and have only made a tiny dent in the organization.
Finish the projects for my office, which include moving my teaching files into my new file cabinet, purchasing a new cushion and more new throw pillow covers (I have a few new ones already) for the window seat, and condensing my office supplies into one plastic drawer unit, which I'll then makeover (so it doesn't look like an old, dirty set of plastic drawers) and organize.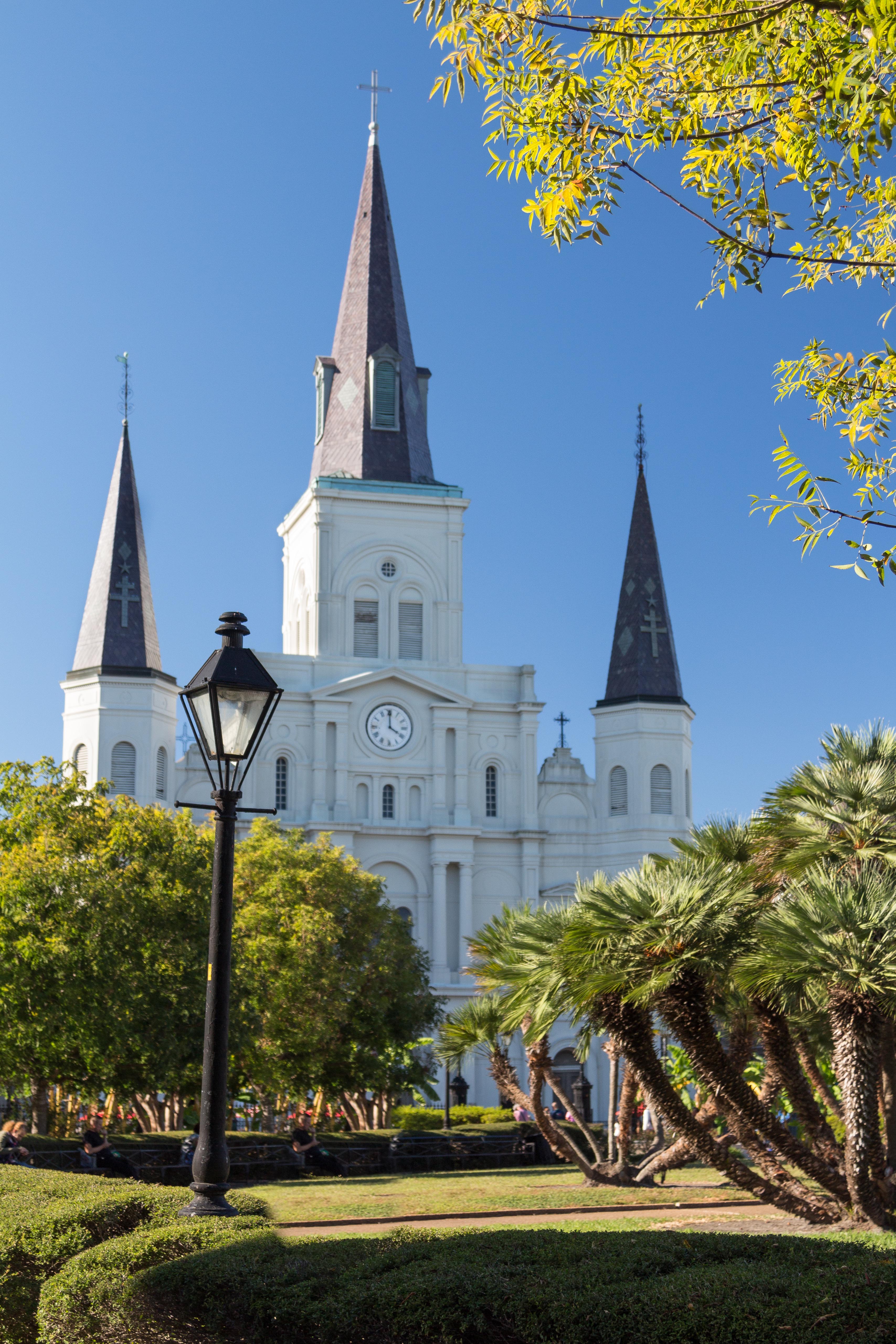 Finish editing, exporting, and backing up all of my 2015 and 2016 photos.
Yes, this means that I still have 2015 (and even a few 2014, gasp) photos sitting in Lightroom. I've kept a ridiculously big photo backlog for a few years now, and it needs to change. I have a 1TB external drive I use to keep a backup copy of all RAW files. (The main copy is on my hard drive.) It's nearly full. All the time. I shouldn't have to backup and delete finished JPEGs just to make room on the external drive for new imports. Also, Jake and I are going on a big 10 year wedding anniversary trip in 2017. I anticipate taking 2,000+ photos. I want to have ample storage room for those photos. I also want to have a cleared photo backlog so I can enjoy working my way through those trip photos.
Currently, I have 5,900 2015 photos and 8,500 2016 photos sitting in Lightroom. This means I need to work through 1,200 photos per month. Keep in mind that a large portion of these photos are already edited and simply need to be backed up so I can delete the original and backup RAW files. Also, keep in mind I only edit and keep 20-30% of the photos I shoot. Yes, I have to deal with a large number of photos, but I'm not actually editing all of them. Even if all of them still needed to be edited (which they don't), I'd be editing about 300 pictures per month, which isn't so overwhelming. I will be doing this on top of current 2017 photo editing, but it's still a realistic goal.
Sub-goal: Make Etsy and my ebook and PDF patterns a priority again.
In wrapping up my major home projects and clearing out my photo backlog, I hope to find more time to make my Etsy jewelry shop a priority again and finish up a few other outstanding projects. The jewelry shop took a back burner through much of 2015 and 2016, which is fine.
I also have photos for a second ebook and a couple Etsy PDF patterns that I've left unfinished for a couple years now. Obviously, the book and patterns don't make any money in this unfinished state. I've put a lot of work into them already, and I'd like to get them wrapped up and published. I may not get to all of them in 2017, which is okay. Again, I know, not a great long-term goal, but these priorities are dependent on knocking out a couple primary 2017 goals. I will clarify this goal further in a mid-year 2017 goals update.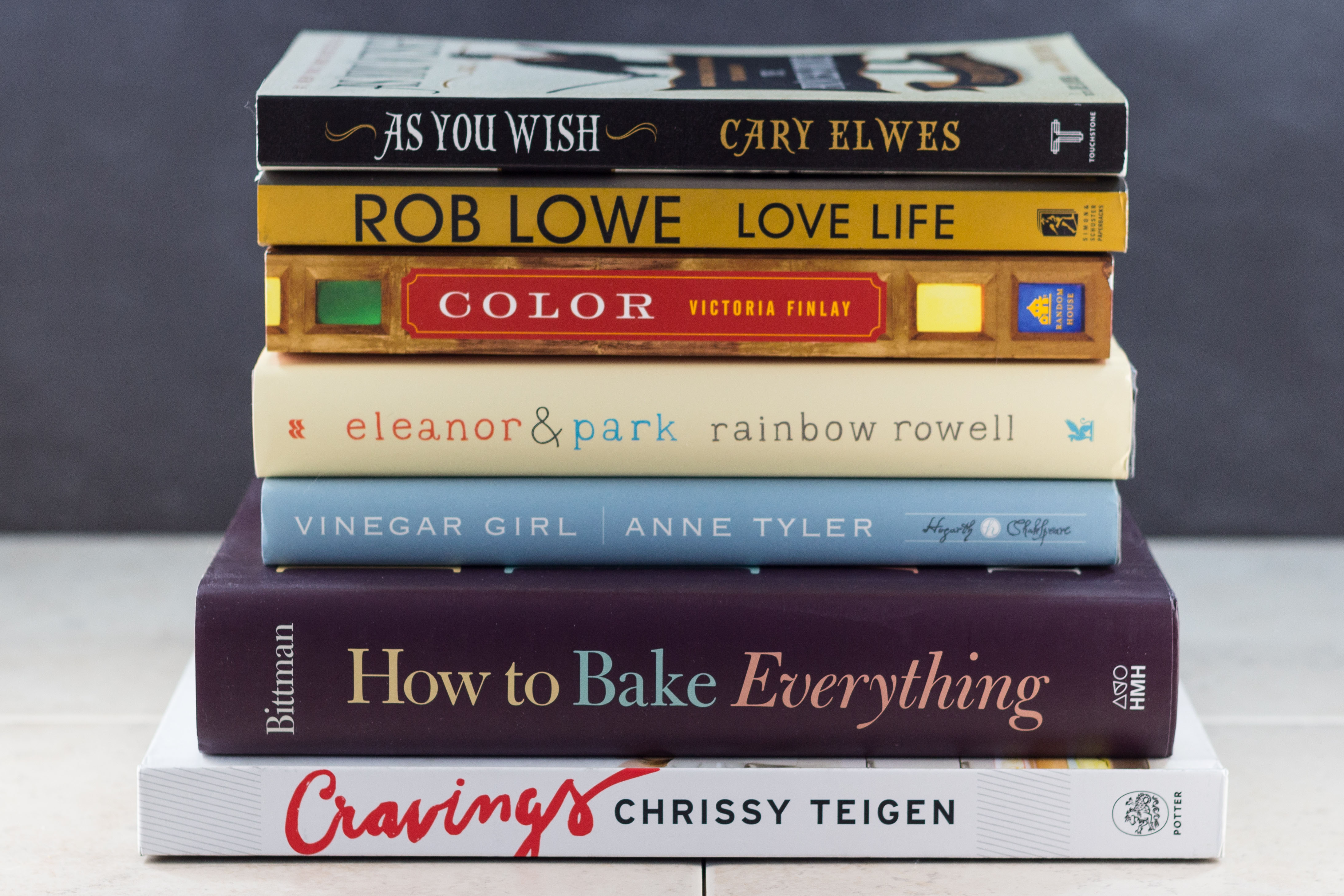 Read 30 books.
In my 2016 reading list post, I shared my 2017 reading goal, which is 30 books. Why is my 2017 goal lower than my 2016 reading total? Yes, I could push myself to read more than 42 books (my 2016 total). But the point of the goal isn't to exceed last year's total. It's to keep reading on a regular basis. I don't want to choose shorter books or listen to audiobooks I don't really want to listen to just to add more numbers to my total. A 30 book goal means reading one book every 1-2 weeks and listening to 1 audiobook every 1-2 weeks, which is a very comfortable pace for me.
As part of my continued reading challenges, I've started sharing my favorite books on Pinterest. I'd love it if you follow along! You can also follow me on Goodreads for more up to date details about what I'm reading right now and to see my ratings and reviews.
[Disclaimer: There are a few affiliate links in this post. Thanks for your support!]
What are your goals for 2017?
I love reading goals posts! Feel free to leave your links in the comments.
Save
Save
Save
Save