I'm so excited to be sharing my 2017 reading list with you today. The past couple of years now, I've set reading goals on Goodreads and kept track of all of the books I've read through the site. After crushing my 2016 goal of 24 books, reading 42 books total, I was confident I could read even more books in 2017. I set my 2017 goal for 30 books because I wasn't trying to top my 2016 total and didn't want to cram in lots of short books just to meet my goal. Nonetheless, I ended up reading 77 books in 2017.
I decided to share my 2017 reading list in a document file. First, no one wants to read a blog post where I list out all 77 book titles I read in 2017. Second, I know a lot of people reading this post are looking for book recommendations. I'm always looking for book recommendations and appreciate convenient recommendation resources. So here's my convenient resource! You can save or print it as you like. 2017 reading list
Out of those 77 titles, here are just a few that stood out the most.
Favorite non-fiction
Favorite biography/autobiography/memoir
Standouts:
The Only Pirate at the Party by Lindsey Stirling and Love Life by Rob Lowe are great, too. I also have to give a shout out to The Magnolia Story by Chip and Joanna Gaines. If you are a fan of Fixer Upper and/or of Chip and Joanna in general (seriously, who doesn't love them?), please give it a read.
Favorite fiction
So, I did not read a lot of fiction in 2017. Most of the fiction I did read was young adult. The only two general fiction titles I have to recommend are Artemis by Andy Weir and Norse Mythology by Neil Gaiman (which isn't even traditional fiction), both of which are fantastic.
Favorite young adult fiction
Hands down, Eleanor & Park by Rainbow Rowell and What to Say Next by Julie Buxbaum. I know I'm way late to the game reading Eleanor & Park and am so glad I finally did. I love Rainbow Rowell and completely get why Eleanor & Park is by far her most successful book to date.
Favorite audiobook
My all-time two favorite audiobooks to date are actually 2016 reads: Modern Romance by Aziz Ansari and Ready, Player One by Ernest Cline (read by Wil Wheaton). From 2017, all of the biographies/autobiographies/memoirs I mentioned above are great as listens or reads.
To skip
Please do not bother reading: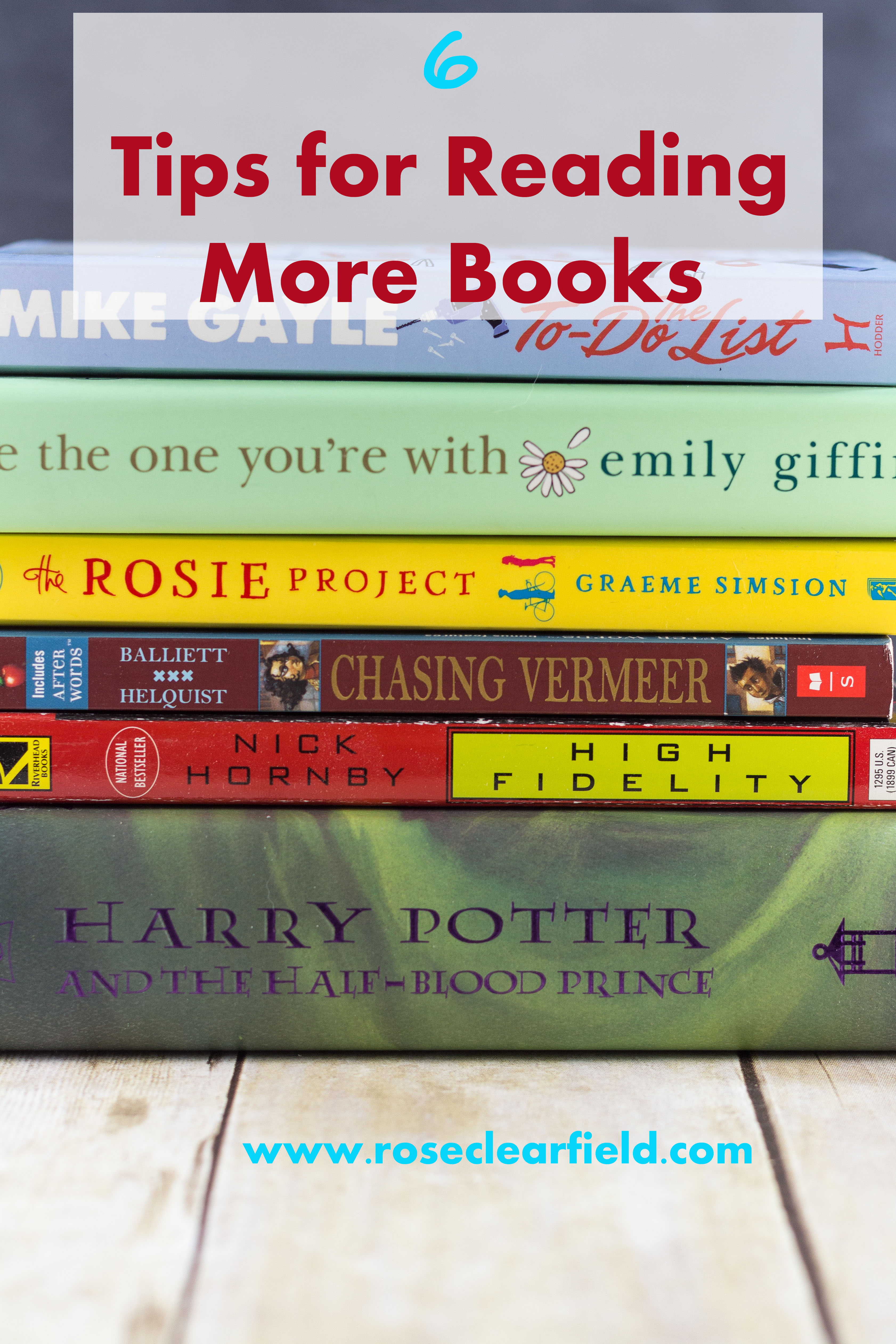 The past two years, I've set ambitious reading goals for myself and knocked them out of the park. I'm not going to lie: I am more than a little proud of this accomplishment. There are a few key tips that have helped me maintain a steady reading pace while still enjoying what I read.
I'll share my 2018 reading goal and talk more about my plans for reading in 2018 in my new goals post tomorrow! Stay tuned!
Do you have a reading goal for 2018?
What tips do you have for reading more books?
[Disclaimer: The book links in this post are Amazon affiliate links. Using these links to purchase books and other items from Amazon is a simple way to support my blog without costing you anything extra. Thanks for your support!]