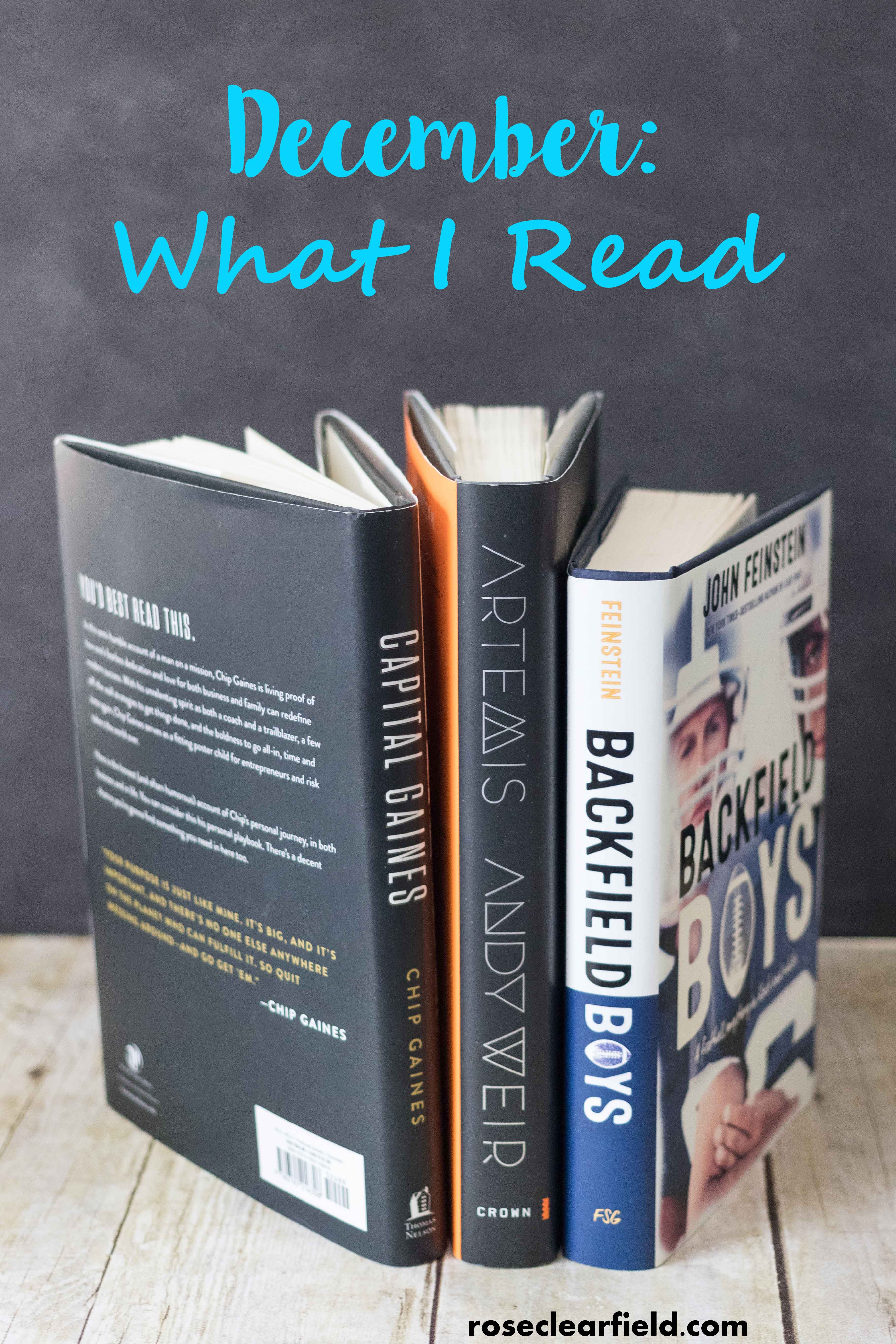 Before I wrap up my 2017 reading goal, I want to share my final reads for the year. I've written a post for every other book and didn't want these final reads to get lost in the shuffle. I'll be back next week, sharing my entire list of 2017 reads with my favorite recommendations and a few tips for reading more books. For now, here's what I read the last few months of 2017.
Over the past few months, I've listened to:
When Bad Things Happen to Good People by Harold S. Kushner. When Bad Things Happen to Good People is humbling to say the least. Honestly, if I'd written this book, I would have made it more about my own story. I find it awe inspiring that Kushner is able to separate himself so much and largely leave his own story out of it. It's also refreshing that Kushner approaches the topic from a religious perspective without being preachy or just coming back to the manta of "God has a plan for everything."
What I Talk About When I Talk About Running by Haruki Murakami. I bought What I Talk About When I Talk About Running as a Christmas present for my brother's wife, who just completed her second marathon in the fall. Shortly afterward, I read a glowing review of it and had to read it myself. It's one of those books you will get so much out of even if you hate running.
This Time Together: Laughter and Reflection by Carol Burnett. Not surprisingly, Carol Burnett is a fantastic writer. This Time Together is everything you want in a celebrity memoir with the perfect balance of personal and professional stories, behind the scenes on beloved projects, and great celebrity stories.
The Male Brain by Louann Brizendine. The Male Brain seemed like a good book to read now that I have a son. Like most books geared toward women about men, it's a book I'll get a lot more out of as Tommy gets older. The Male Brain is a bit disjointed and uneven. The chapters don't flow from one to the next at all, and some case studies were a lot better than others. But it's interesting nonetheless.
Norse Mythology by Neil Gaiman. To me, Norse Mythology is Neil Gaiman at his best. You get his amazing storytelling without being quite as out there as something like The Ocean at the End of the Lane. I don't know Norse Mythology nearly as well as I know Greek and Roman mythology and really enjoyed it from Gaiman's perspective. I bought the book for Jake for Christmas and would love to read it again at some point.
Letterman: The Last Giant of Late Night by Jason Zinoman. Zinoman did his research, but the narrative is clunky. He just kept relaying one fact after another without creating an engaging flow, which gets a bit tiresome, especially when the audio book is 10+ hours. I'm sure that this criticism sounds picky, but if you've read other books with this issue, you know what I mean.
Not Dead Yet: The Memoir by Phil Collins. Not surprisingly, like Bruce Springstreen and some of the other rock icons who have written memoirs, Phil Collins is pretty lyrical. I love the music side of his memoir. The personal side, not as much. Watching him screw up multiple marriages and seeing the aftermath of how that affects his relationships with his kids is…tough.
Over the past few months, I've read:
Backfield Boys by John Feinstein. I enjoy all of John Feinstein's fiction, and Backfield Boys is no exception. Selfishly, I want him to write another Stevie and Susan Carol book because their series is still my favorite. But I've liked all of the fiction he's written since then, too.
Theft by Finding: Diaries 1977-2002 by David Sedaris. Theft by Finding blew me away. I expected to like it, not love it. I expected to read it in bits and pieces over several months, not read the entire book at once in a few weeks. You get the classic self-depricating humor of Sedaris's other work but with so much more depth. His character studies are superb, really like none other. His account of post-9/11 New York City is among the best I've ever read.
Artemis by Andy Weir. Artemis is the much anticipated second novel from Andy Weir, author of The Martian. I really loved Artemis. The main character couldn't have been more different from Mark Watney, which I think is truly a testiment to Weir's stellar writing skills. I'm thrilled Weir is writing full-time now, following his staggering success with The Martian, and can't wait to see what he comes up with next.
The Actor's Life: A Survival Guide by Jenna Fischer. I had to check out The Actor's Life because I'm such a big fan of The Office. I had no idea what to expect. If you are pursuing a career in acting, this is the book you need to read. Fischer outlines exactly what steps to take with no bs. She puts her whole story out there and isn't afraid to talk about her own missteps and false notions about how to make it in the biz. If you're not pursuing a career in acting, The Actor's Life is still fascinating. I learned so much from it. Fischer is a great writer (which shouldn't be surprising, given the writing on The Office, but is impressive nonetheless).
Sisters First: Stories from Our Wild and Wonderful Life by Jenna Bush Hager and Barbara Pierce Bush. Sisters First is a decent read but not amazing. The Bush girls are okay, not great, writers. There isn't much logic to the order of the stories. I understand no one can ever be fully prepared for what it's like to be in the public spotlight. And in many instances, the scrutiny public figures undergo is unfair. But there were multiple occasions reading the book that I wanted to shake one or both of them. I thought they would have brought more perspective or depth to some of those stories as 30-somethings, but they didn't. With that being said, I have always had and continue to have a lot of respect for the Bush family and know both girls will carry on many of the virtues of the family.
[Disclaimer: All book links are affiliate links. Thanks for your support!]
What have you been reading lately?
I'm always looking for new recommendations!
More reading posts: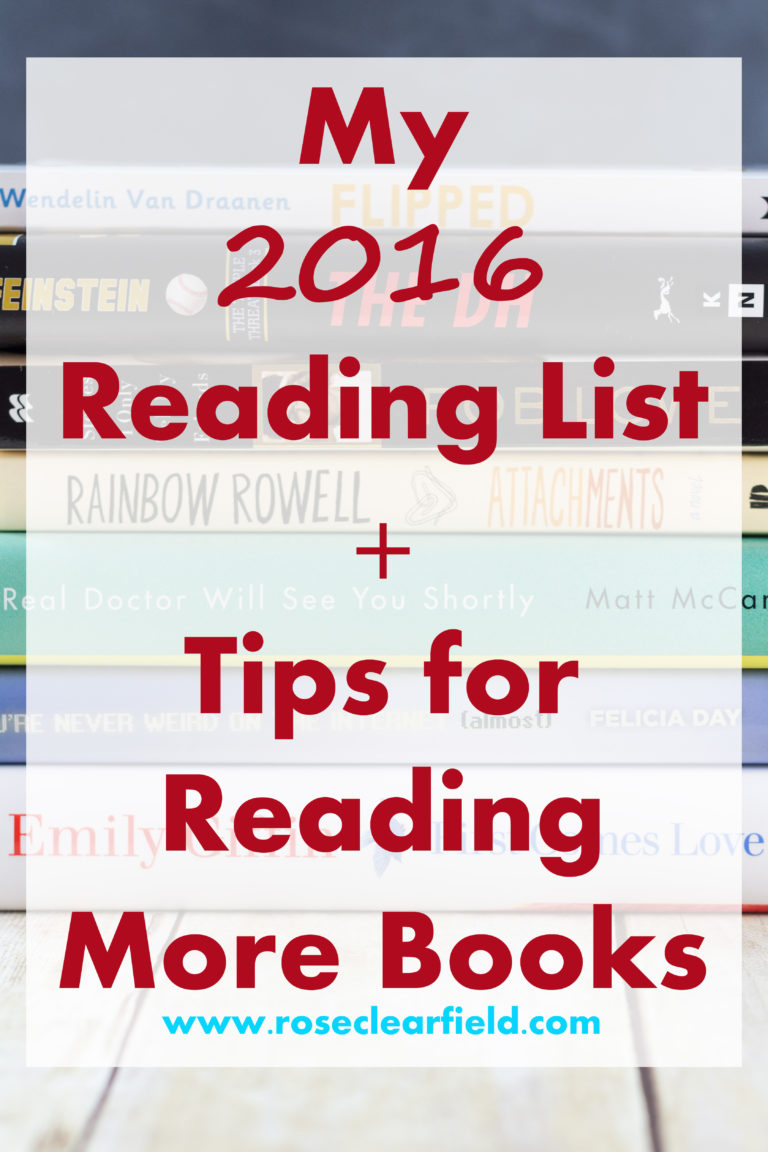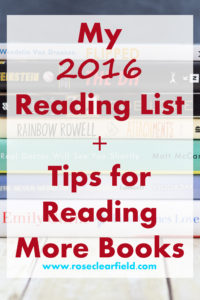 My 2016 Reading List + Tips for Reading More Books