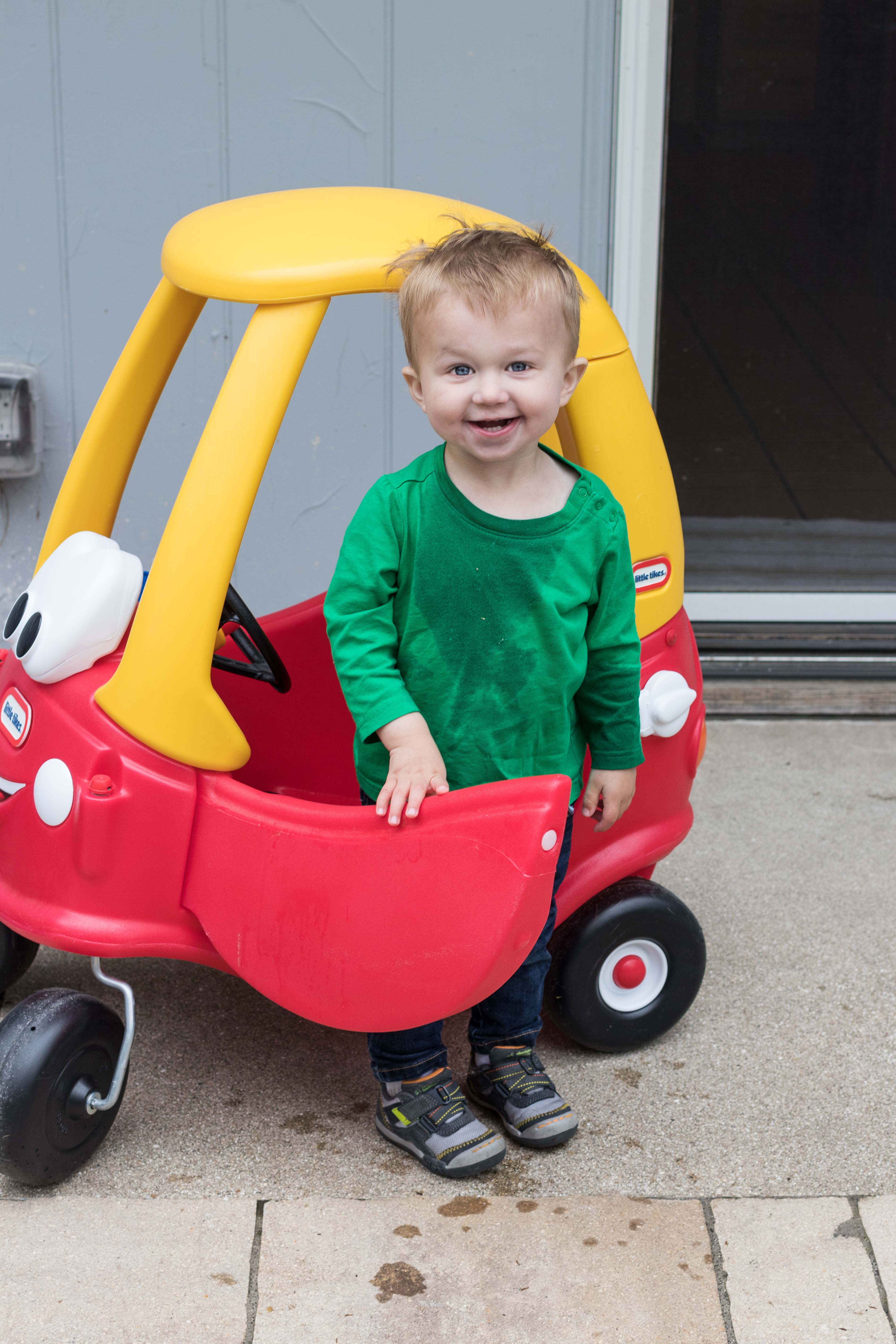 Happy 23 months to our Tommy!
Tommy talks about the following topics all the time: cars, kitties (real and stuffed animals), fishies (real, bath toys, and Goldfish crackers), ducks, shoes, socks, going outside, water, fire/fireplaces, choo choos (trains), sticks, and slides. He's reached the phase where he uses one word to describe a whole category of items. For example, he says car for buses and trucks (although not trains) and ducks for all birds. Tommy also says no, go, hi, hello, bye bye, night night, bubbles, and one more. He continues to amaze me at all the words he doesn't say yet but understands. Recently Tommy wanted to sweep. I asked him to bring me the dustpan. He knew what I meant and where to find it.
Tommy recently learned how to gargle and spit and does so all the time. It's a charming habit for sure. We work hard to redirect him, so he doesn't spit on other people, spit all over the floor, etc. Much like teaching him not to hit people with sticks, which I talked about in my previous update, it's a process.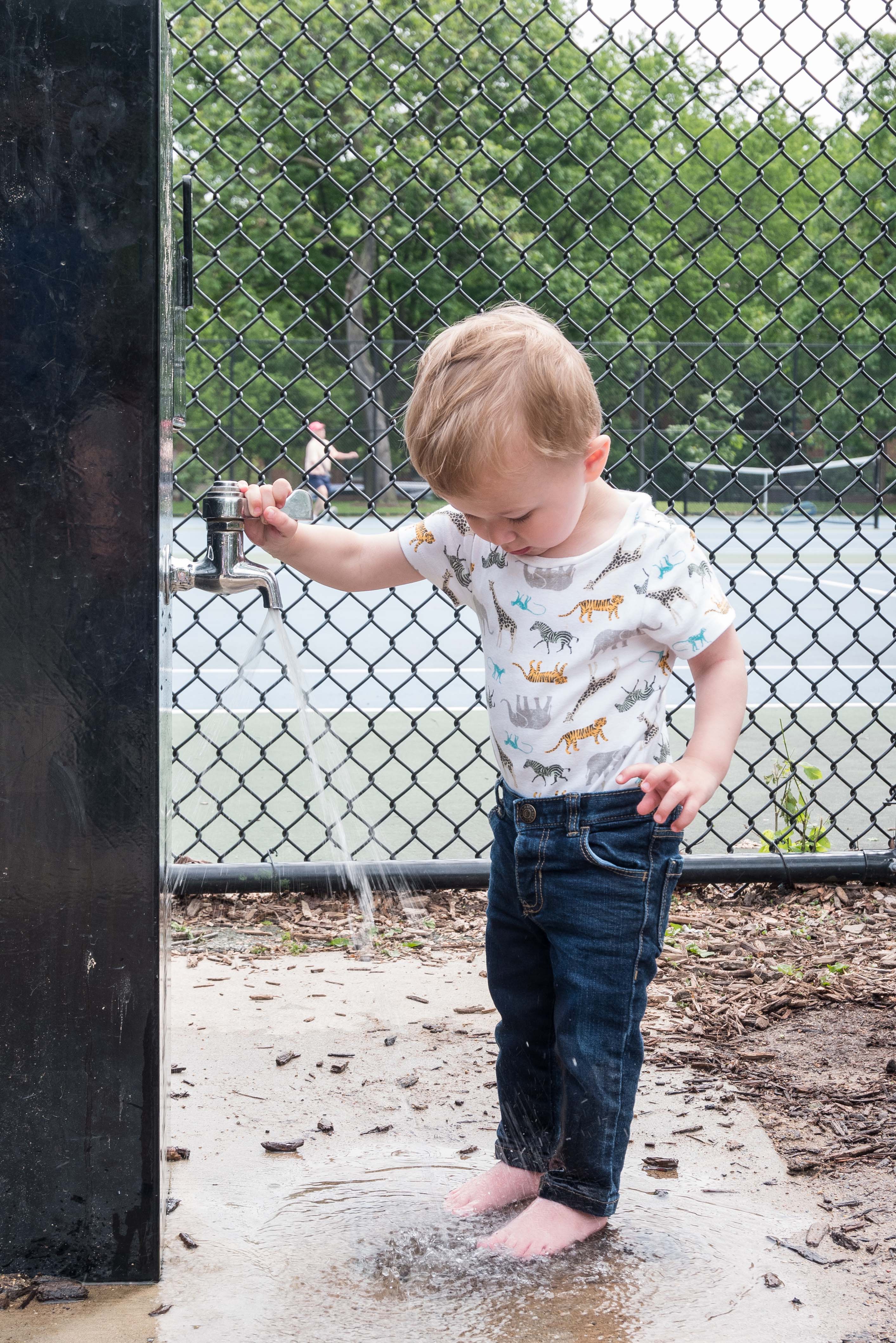 We spend a lot of time with Tommy outdoors these days, usually two or three hours split over a couple different outings (park, walk, beach, etc.). It's awesome being outside so much, especially now that the weather is nicer. I try not to include my own commentary in these posts, but I will just a little bit here. Being outside so much is kicking my butt. I'm not foggy tired like I was during the newborn days. But I'm much more tired than I have been the past year.
The upside of all the outdoor time is that most days, Tommy goes down for an afternoon nap quickly. After dinner, if the weather is nice, we almost always take a walk or go to the park. Then Tommy gets a bath and wants someone to sit with him while he falls asleep. By then, it's after 9:00 and I'm pretty done for the day. So a lot of mornings, I've been fitting in a work stretch first thing before Tommy gets up instead of working at night. It's not my first preference, but it means I don't have to cram in so much during naptime.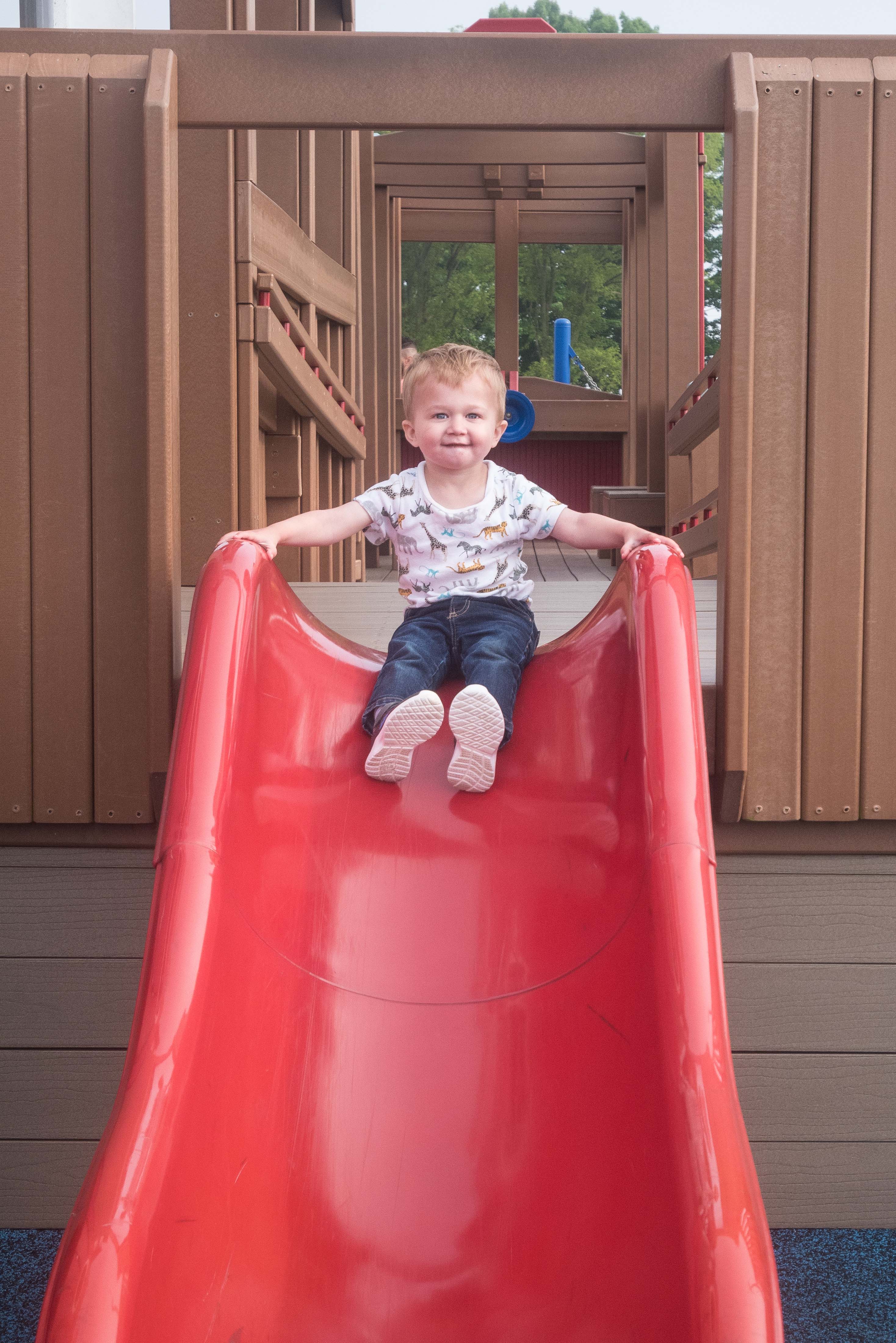 We go to the park almost every day. Tommy and I visited Racine's downtown fountain/splash pad for the first time in late May, which he enjoyed. It's a full fountain that you can walk in, so it's a lot for him, but he likes it. Over the next couple of months, we'll be doing more frequent splash pad trips as well as weekly visits to the Racine Zoo and park dates with friends. At home, we have last year's water table set up again, which Tommy loves. He takes his Cozy Coupe, sit-to-stand walker, and push car out on the driveway and patio regularly.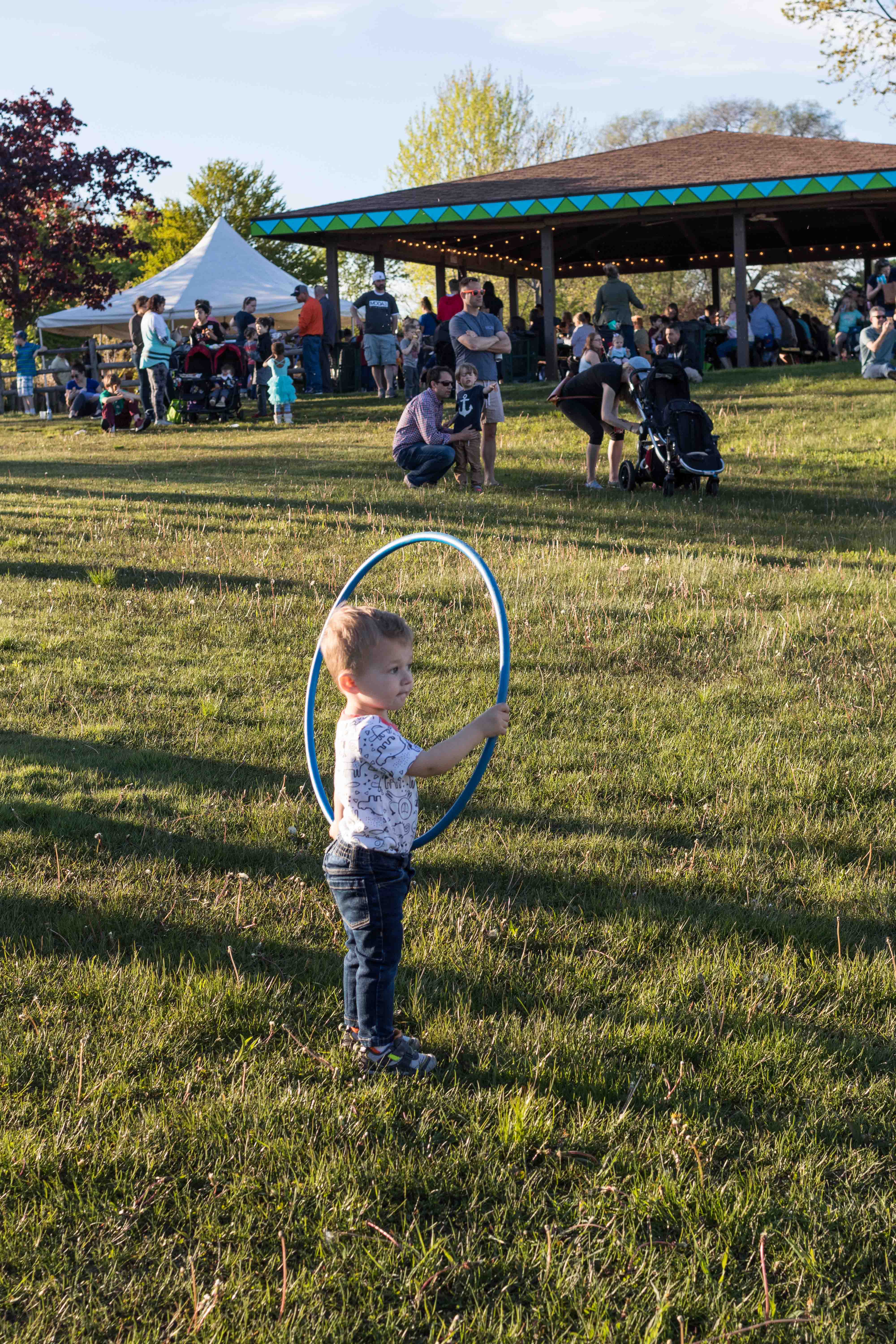 This past month we went to a members' night at the Racine Zoo. We had perfect weather, and Tommy had a great time. He loved dancing to the band, which featured lots of fun numbers just for the kids, including a song where they stomped on bubble wrap along to the music. There were also a lot of bubbles. Tommy really enjoyed the bounce house as well. Unfortunately, the line for the train was long all night, so we didn't ride it. At one point, Tommy chased the train nearly half the length of the zoo. The kids sitting in the caboose got a big kick out of it.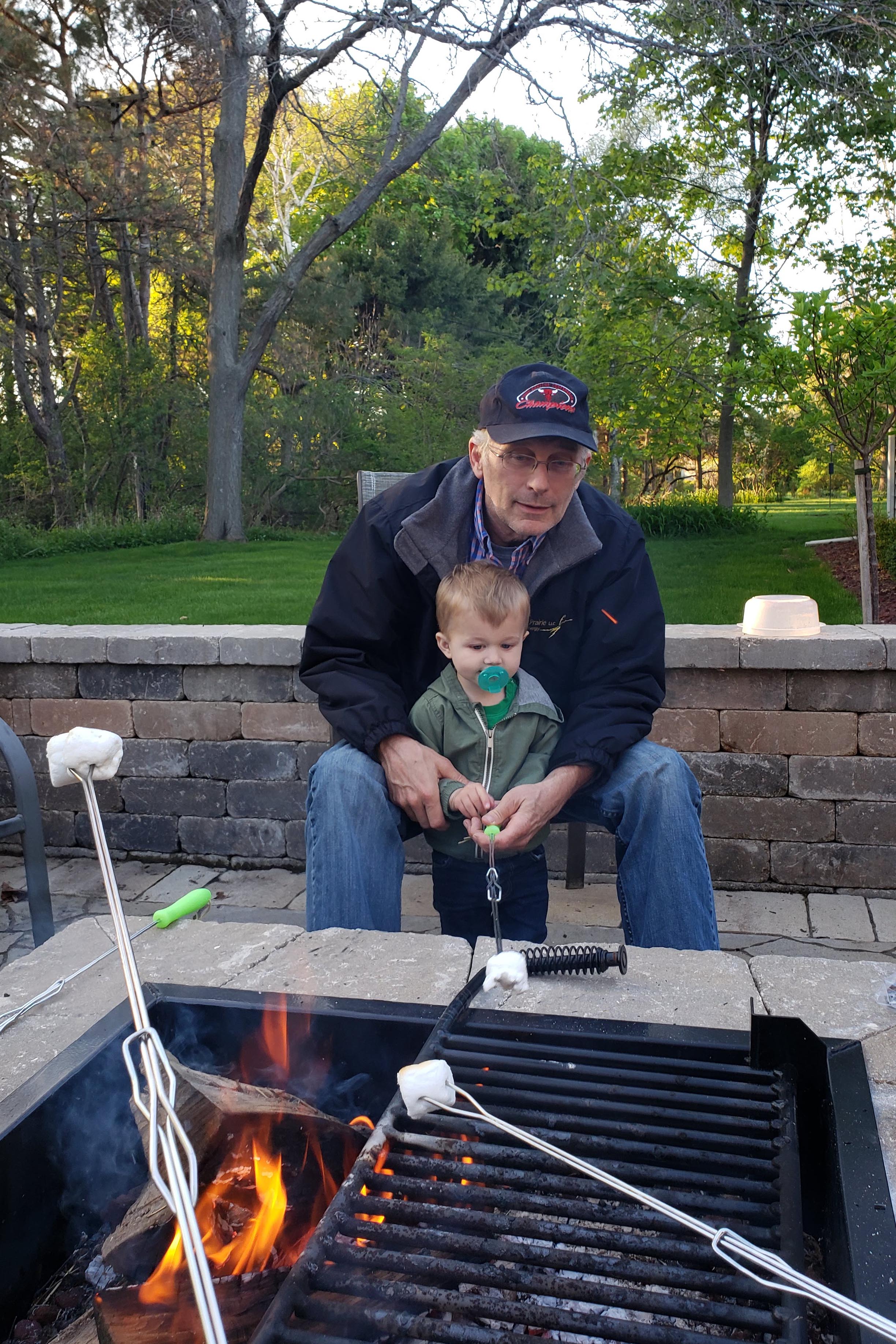 Over Memorial Day weekend, we had my in-laws over on Sunday and Jake's sister, her husband, and Tommy's cousin Brookelynn over on Monday. On Sunday, we had our first outdoor fire of the season and made s'mores, all of which Tommy really enjoyed.
The week before Tommy turned 23 months old, Jake went out of town for a few days for a good friend's wedding in Mexico. While Tommy and I were on our own, we made a day trip to Chicago to see my parents and my brother's wife, who's back in Chicago for eight weeks this summer.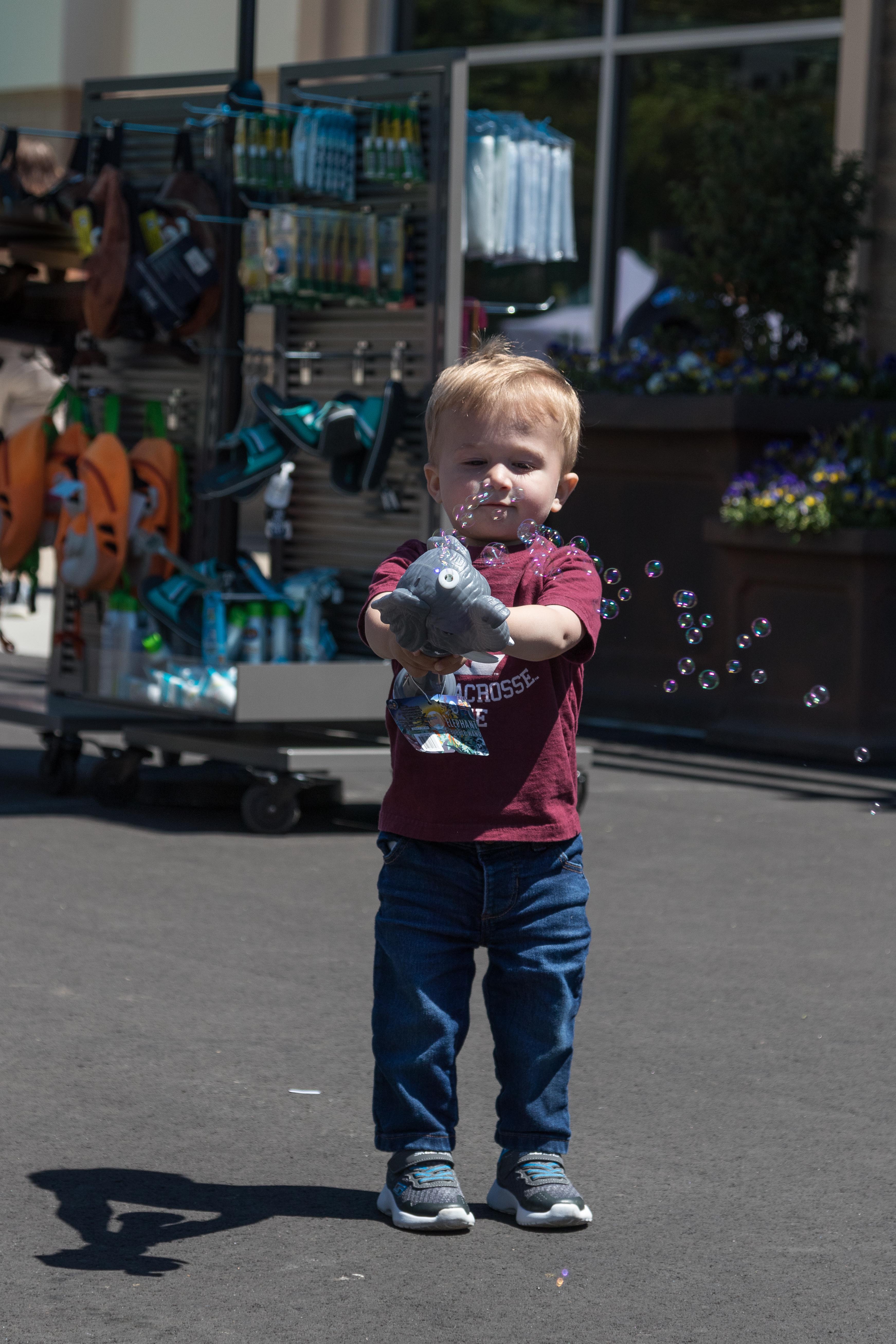 During Jake's Mexico trip, Tommy and I also went to the Milwaukee County Zoo with some of Tommy's birth family. We had beautiful weather, and Tommy got to ride the train for the first time, which definitely made up for missing out on riding the train during the Racine Zoo members' night. The pictured bubble wand is awesome. Tommy got his money's worth out of it just during the time at the zoo. It will definitely be a favorite toy this summer.
This post is my last regular monthly Tommy update. In July, I'll have at least a couple of posts about Tommy turning two and our annual Wisconsin Dells trip for Tommy's birthday. Then as we move into the fall, I'm going to start posting general family updates around the beginning of the month. I'll still be talking all about Tommy, of course, and look forward to continuing to share updates about and pictures of him in these posts.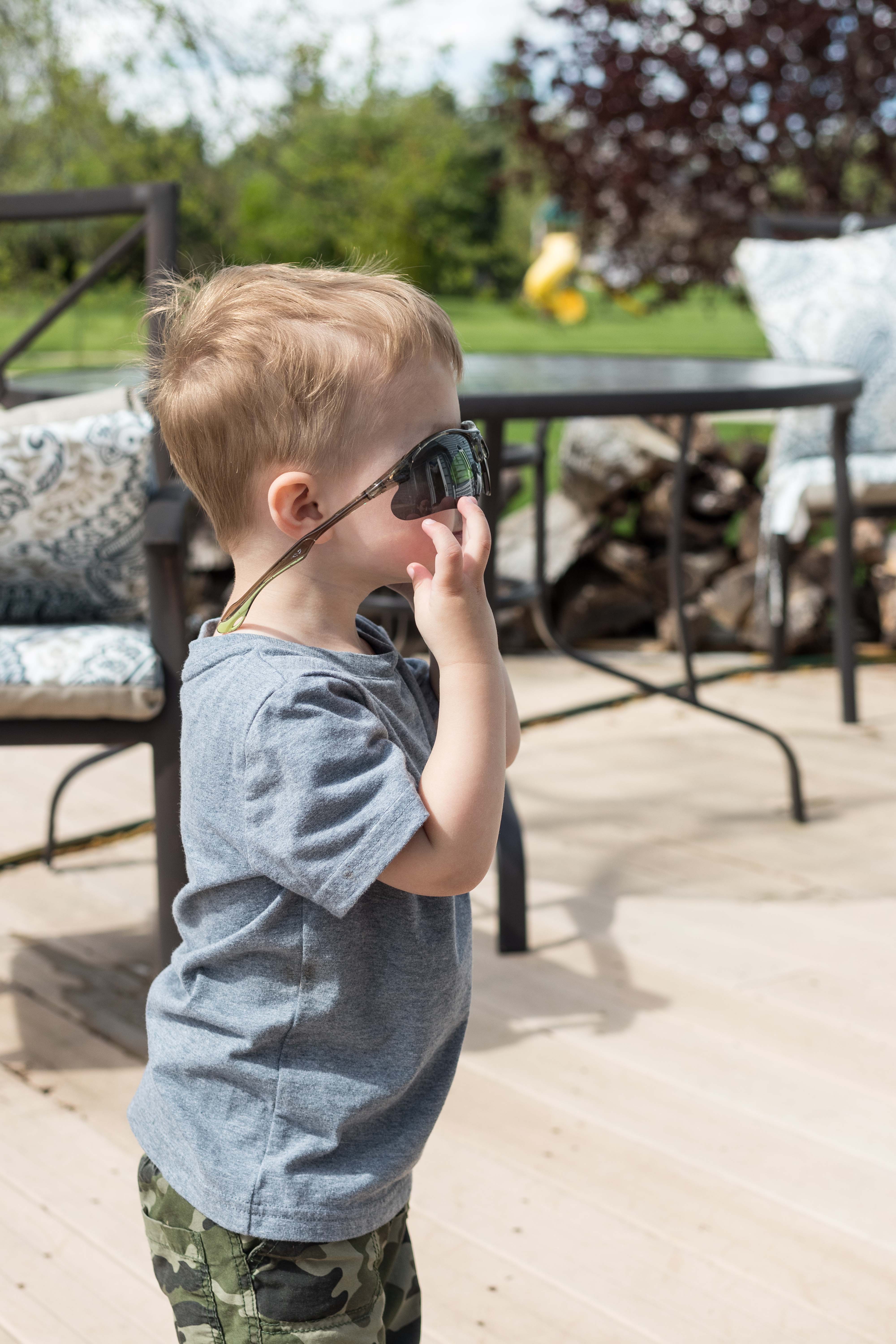 To see all of my past Tommy updates, head to the family section of the blog.