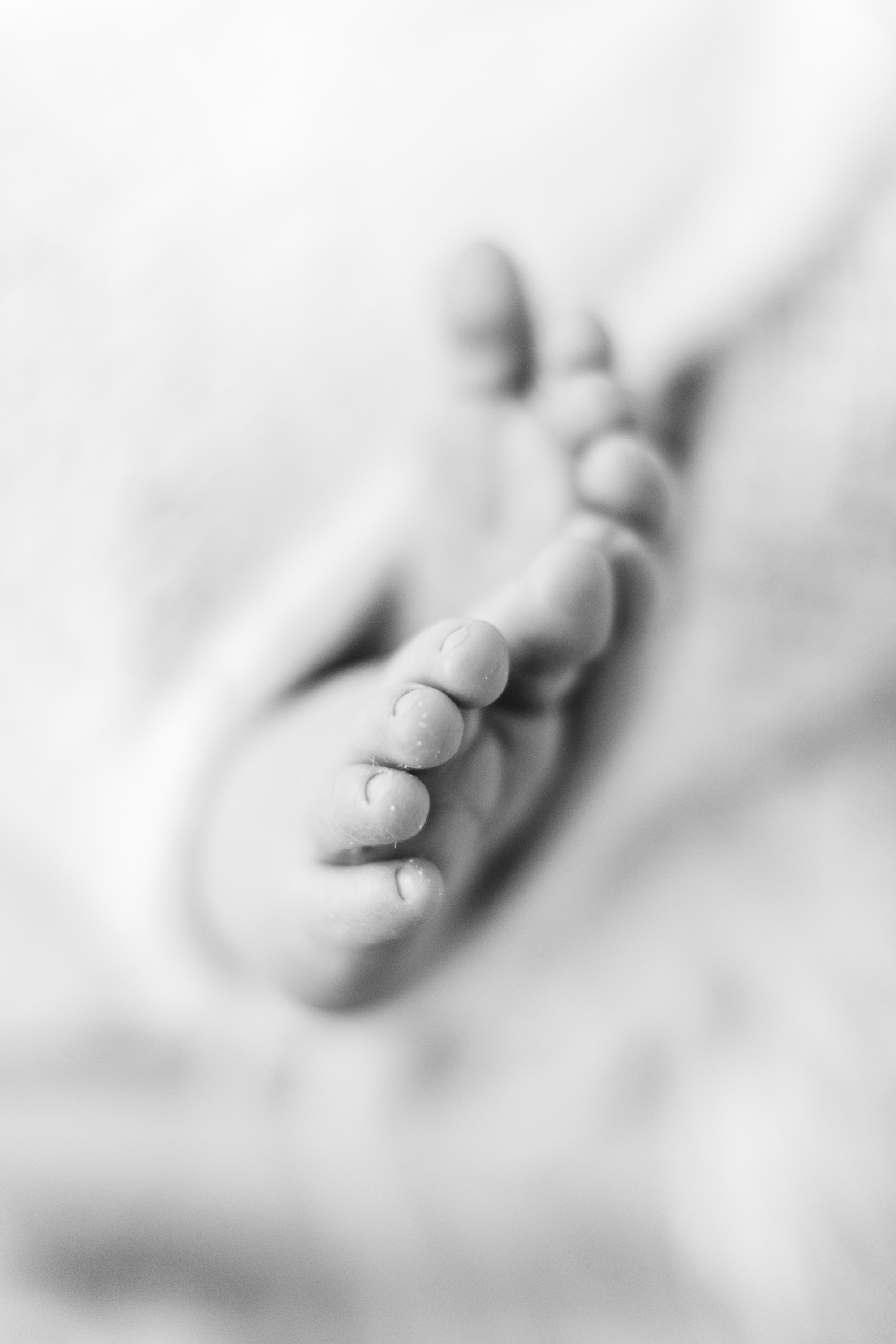 Photography credit: Lottie Lillian Photography
[Trigger warning: In this blog post, I discuss our successful adoption match and the first couple of months with our son. If you're in a sensitive place due to infertility, miscarriage, pregnancy loss, etc., please proceed with caution.]
It's been a little quiet around the blog this summer because we went to Europe for two weeks, we were back for two weeks, we had some of our best friends visit for two weeks…and then a little guy entered our world. The day after our friends left, we met with a birth mom and dad, who chose us to be the parents of their child. Initially, we all thought the birth mom was due later in July. But she ended up going into labor right after the matching meeting and delivered the next day.
We had about 24 hours from matching with the parents to meeting our son, with about eight hours from finding out the mom was in labor to arriving at the hospital, just five minutes before he was born. Needless to say, it's been a whirlwind. As many of you know, Jake and I have been preparing our nursery since the fall, and I'm so so glad that we did. It was still crazy purchasing a car seat (which we brought to the hospital in the box), purchasing a ton of basic newborn supplies (diapers, wipes, onesies, etc.), and getting the cats ready for an unknown length of time absence. But it was SO much less crazy than it would have been scrambling to buy and assemble a bunch of big furniture.
The word that I keep coming back to about the last couple of months is surreal. Of course, I am overjoyed to have this little guy after so many years of waiting and love him more than anything. But I'm still processing everything that's happened, and I imagine I'll be processing it all for quite a while. When you're pregnant, you have nine months to prepare. After five years of trying (and failing) to get pregnant and a year of a half of pursuing adoption, our whole lives changed overnight. While I'm not recovering from giving birth, I am processing a lot emotionally.
I waited to write this post until our little guy is almost two months old because the birth parents didn't officially terminate their rights until this past Friday. In many states, the termination of rights process takes a few days. In Wisconsin, it takes a month, if not longer. I use my real name on this blog and many other places online. We have met the birth parents and several other members of the birth family, all of whom, like us, live in southeast WI. It didn't seem right to post anything publicly until after the court date.
I've also been extremely conflicted about what I want to post about our adoption and journey into parenthood. I feel strongly about limiting the number of pictures and personal information I share about my kids. I also know what it's like to see post after post about pregnancy and happy family life when you can't have kids. Time and time again, I see people who have spent years facing infertility immediately turn around and post extensive details and photos about pregnancy and parenthood, which doesn't really seem right to me. So I don't want to do that. But I also don't want to avoid talking about parenthood and adoption because it's a huge part of my life. Not posting anything publicly until now doesn't feel great either.
I don't know exactly how much I'll be discussing parenthood and adoption on this blog. I promise it isn't going to turn into a mommy blog. I love sharing DIY projects, home decor, holiday/seasonal inspiration, recipes, and all things photography and don't intend to stop covering any of these topics anytime soon. Also, as evidenced by my lack of posting lately, I'm sure it's not surprising that most likely I won't be posting as often as usual for the foreseeable future. I'd like to get into a 1-2 posts a week routine, but I'm not quite there yet. Please bear with me during this continued transition period.
To those who have been praying for and thinking about us throughout our long journey to parenthood and have continued to ask about adoption, thank you. As we started 2017, it really felt like it was going to be our year. I truly believe the power of prayer played a huge role in this shift and ultimately, the adoption of our son. It means the world to us to have so much support.
Save
Save