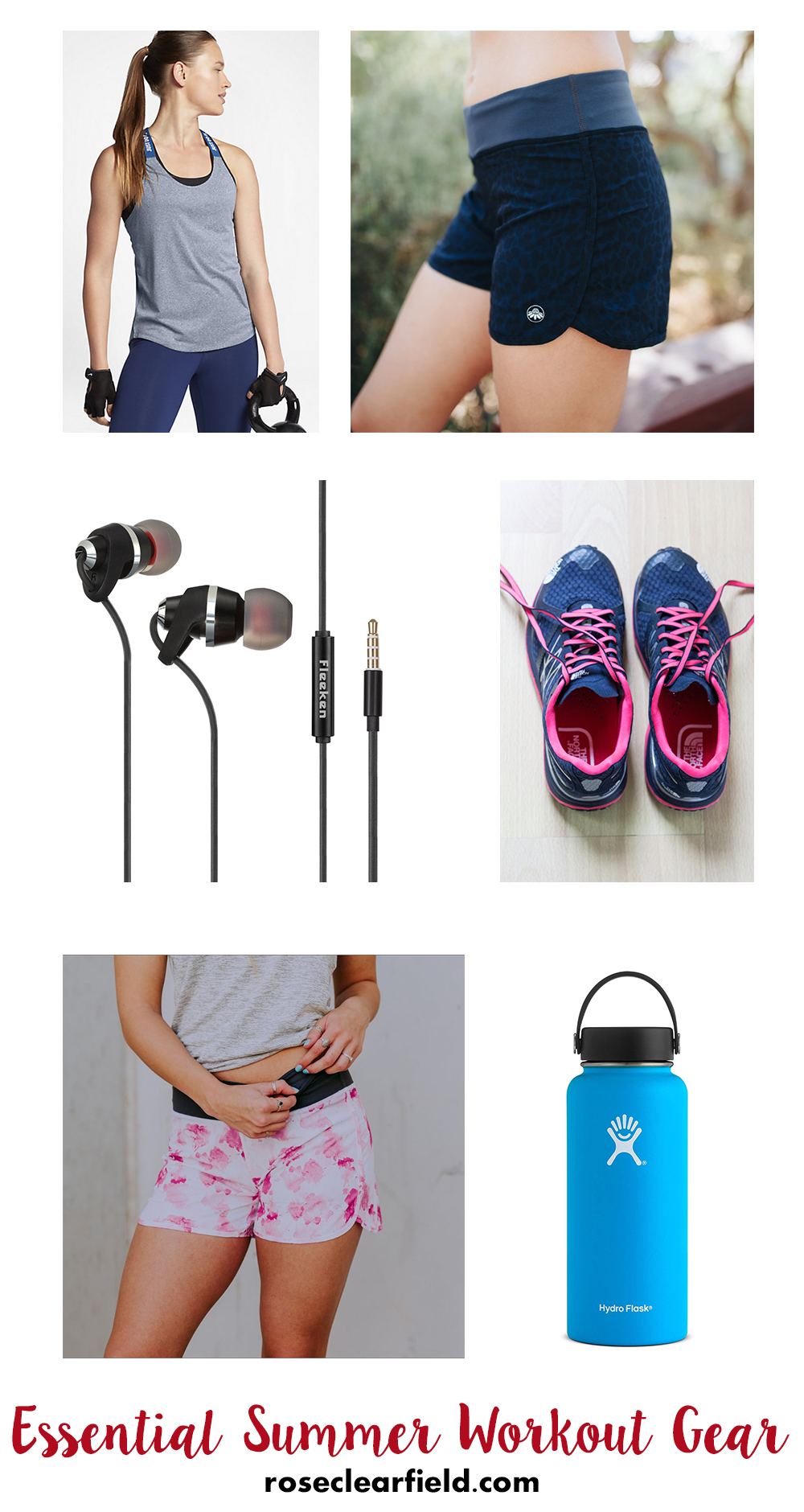 Summer is the only time of the year I'm motivated to work out. I really admire people who have the motivation to work out all year round. Maybe this will be the year I finally continue the habits I develop in the summer into the next season. Having nice workout clothes and other workout gear I'm excited to use definitely helps. The vast majority of my essential summer workout gear is items you can use throughout the year.
Senita Swift shorts
I may or may not have decided to write this post so I could talk about Senita Swift shorts. Since I bought my first pair of Senita shorts just a couple months ago, they became essential summer workout gear. I haven't looked back. Senita didn't sponsor me to write this post, and I receive no compensation if you purchase their products. I found out about Senita through Kristy's Insta stories, and I feel like I need to pay it forward and spread the word.
Senita Swift shorts are well-designed, comfortable, and stylish. They're priced competitively with any major athletic brand, like Nike. Each pair of shorts has several pockets, including a cell phone side pocket. I'm sure I sound millennial raving about the cell phone pocket, but it's a game changer. In 2017, I listen to all of my music, podcasts, and audio books on my phone. Having a dedicated phone pocket streamlines my entire workout routine.
Nike tops
I do still own a few pairs of Nike shorts, which I like a lot and rotate through when my Senita shorts are in the wash. Almost all of my staple athletic tops are Nike. I like their tops because they're loose, covered, and wick moisture. I know that I'm more modest than most women. But I don't want to work out in really tight gear with a cropped midrif or or really loose gear that shows off most of the back. Nike strikes a nice balance in design, and their clothing is very durable.
The North Face sneakers
I'm sure you're all sick of hearing about my North Face trail sneakers. But they remain amazing. I'm still wearing the pair I bought for our Montana trip last summer (similar). They're starting to show a little wear, which isn't surprising, given how often I wear them. But they're still holding up well. I have worn these shoes on multiple trips (including Montana, New Orleans, and Europe), to numerous events around Milwaukee, and every single time I've worked out. There are days my feet will hurt from so much walking, but I've never gotten a blister wearing them.
In-ear earbuds with multiple ear adapters
Headphones are a must for me while I'm working out because I'm always listening to music, podcasts, or audio books. I love over-the-ear headphones and use them while traveling, but they get gross while working out. Most in-ear earbuds are too big for me. Earbuds with multiple ear adapters are the way to go. Most recently I bought a Fleeken brand pair, which have been great. The smallest ear adapters are comfortable for me. For the price, I'm impressed with the sound quality and noise isolation capacity. In the summer, neighbors have mowers and other lawn care equipment going constantly, and I never have to crank up the volume the way I do with other headphones.
Water bottle
I love water bottles with flip up tops because they're so easy to use while on the go in the car, walking around the zoo, etc. I have been using a basic Rubbermaid model I found at the grocery store a few years back. I love the size and design, but it leaks often, especially on airplanes. So I picked up a couple of new water bottles this summer. Most recently I got a Hydroflask water bottle (flip top sold separately) after reading this post (thanks, Divya!). It isn't cheap, but you get what you pay for. It's extremely durable and holds up to its promise of keeping liquids hot or cold for hours.
I also picked up a Contigo bottle at Target this summer. They are everywhere right now, so keep your eyes open if you're looking for a similar model. Contigo has lots of other models as well, if you don't necessarily want a flip up top but need a new water bottle.
Finally, I really need some recommendations for sunglasses, which I wear all the time in the summer. Currently, I own one pair I like (just a basic pair from Target) and take them everywhere. It would be great to have a couple more pairs, so I could keep one in the car, one in my camera bag, etc. I don't want huge, mirrored sunglasses, and I don't want to spend more than $50. Let me know what you own and love!
What is your essential summer workout gear?
Tell me about your favorite workout items!
Save
Save