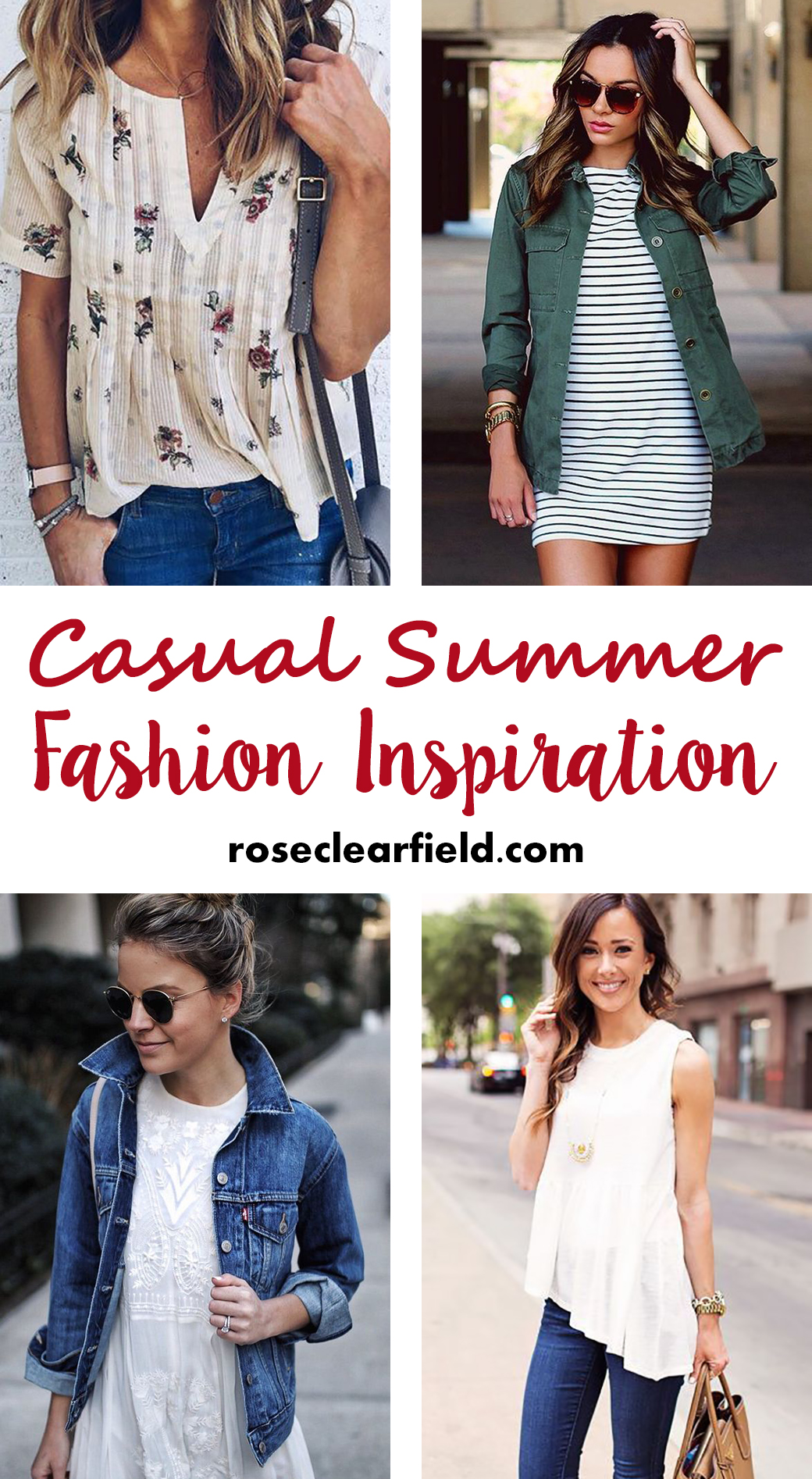 As always, I wait until we're well into the season to publish new fashion inspiration. Here in the Midwest, it doesn't make sense to put these posts together any sooner. Now that we're halfway through June (how did that happen?), summer weather has settled in, and it feels great. Of course, in Wisconsin you never know when it will turn cool, especially in the evenings. But I've transitioned into my warm weather clothing and couldn't be happier.
Personally, I don't love super short shorts where you can see the pockets under the edge of the shorts. There are a lot of images of those shorts on Pinterest. Otherwise, it wasn't too difficult to find casual summer fashion inspiration. There's even nice representation of patterns, texture, and my favorite, COLOR. I don't intentionally pull images with specific patterns, but clearly, I love stripes and have featured them prominently here.
At the end of the post, I've also included a roundup of product links to help you fill out your summer wardrobe. Happy summer styling!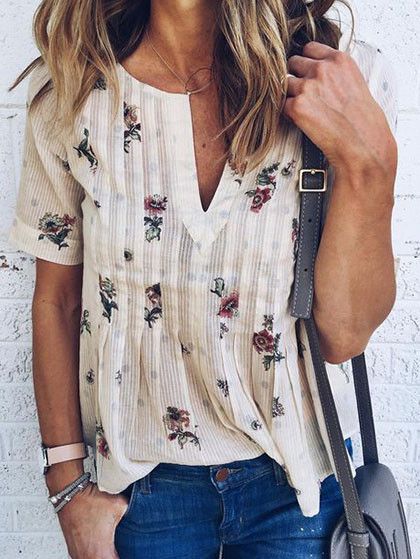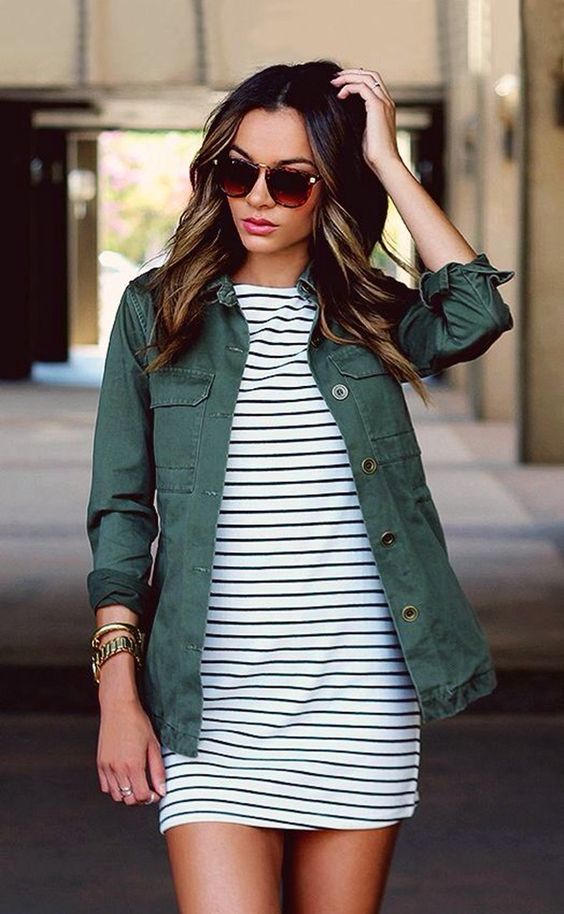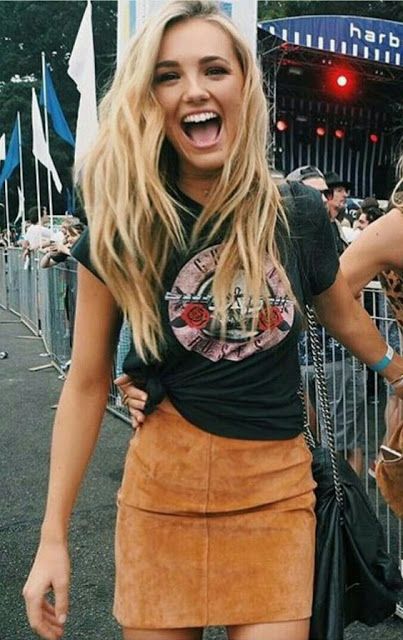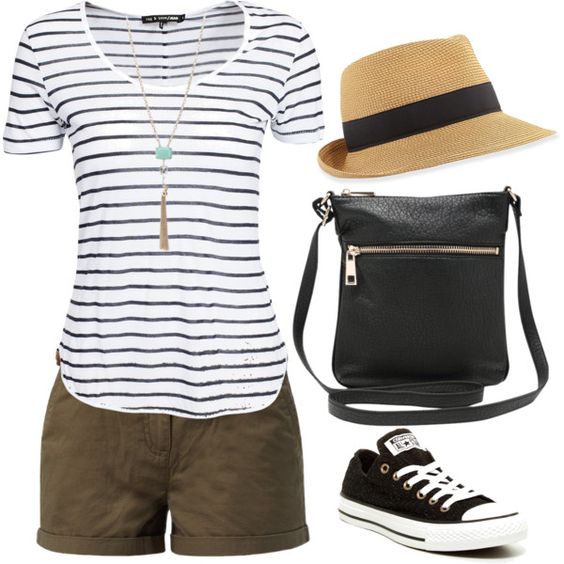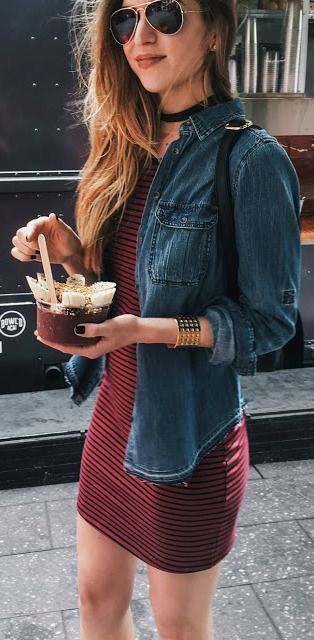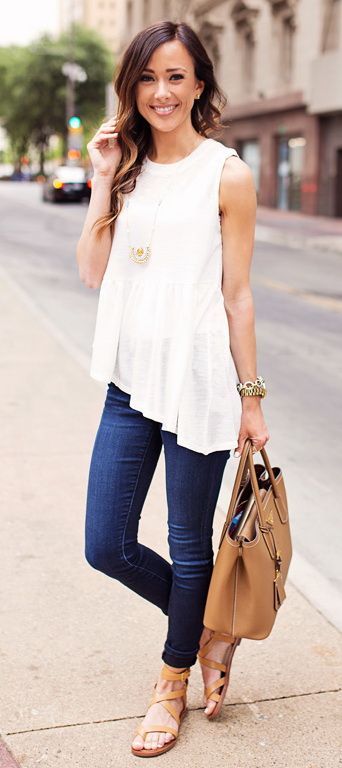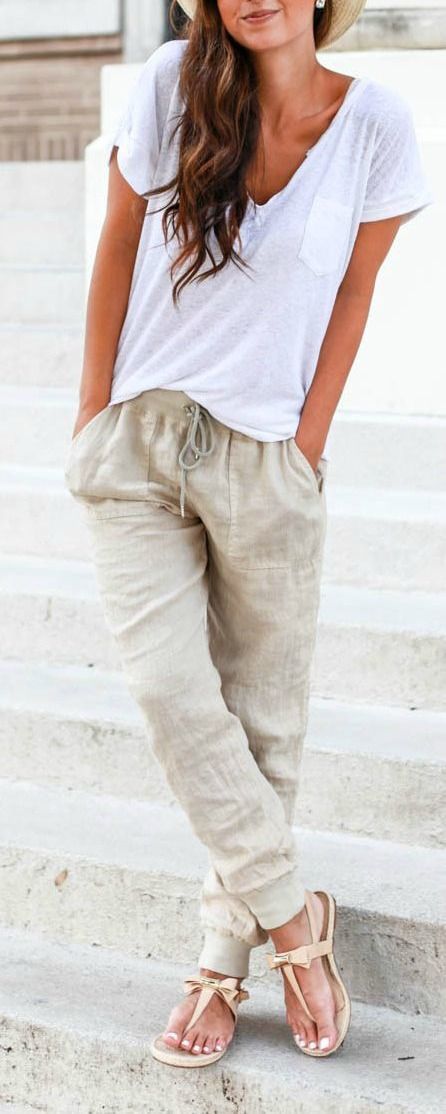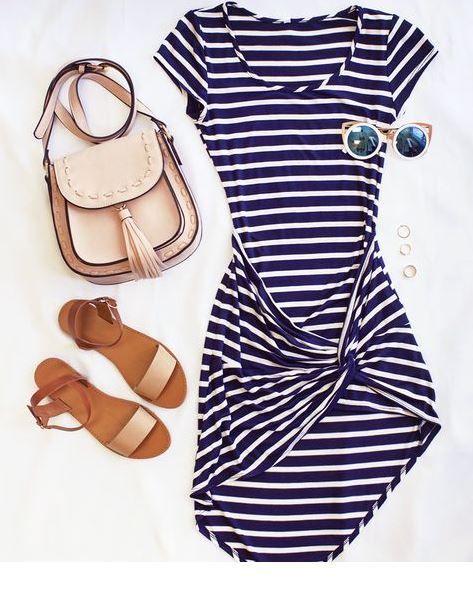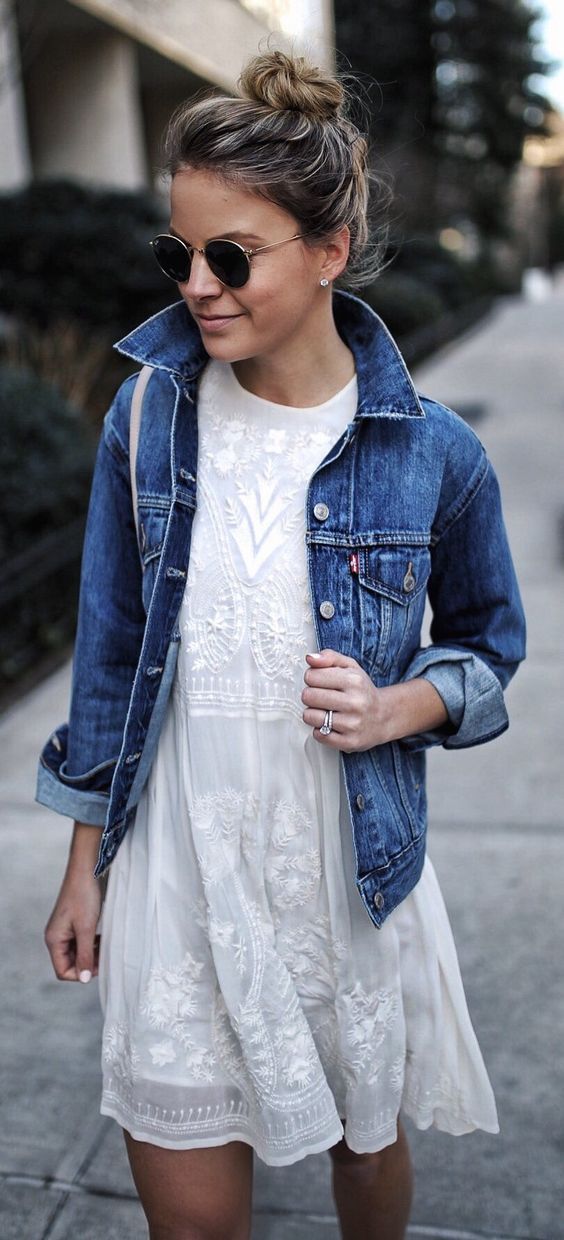 1 // 2 // 3 // 4 // 5 // 6 // 7 // 8 // 9
Ankle skinny, ripped jeans: Nordstrom
Cropped skinny chinos: LOFT
Denim shorts: Old Navy
White shorts: Nordstrom
Graphic t-shirt: White Out Workshop
V-neck stripe pocket tee: GAP
Flowy top: Chicnico
Flutter sleeve blouse: Banana Republic
Three-quarter sleeve top: Athleta
Short-sleeve cardigan: Target
Tiered crinkle-gauze skirt: Old Navy
Dot drape-sleeve dress: Banana Republic
Midi tank dress: Athleta
Flip flop sandals: Target
Flats: DSW
Converse sneakers: DSW
Floppy hat: Goorin Brothers
Lightweight flamingo tassel scarf: LOFT
Sunglasses: Saks Off 5th
Fern resin cuff: SpottedDogAsheville
Aquamarine necklace: PoleStar
Peridot ring: OneGarnetGirl
Have you signed up for Ebates? With just a couple of exceptions, all of the retailers linked in this post offer Ebates cash back. Sign up today and start earning cash back on your online purchases!
[Disclaimer: There are affiliate links in this post. Using affiliate links to shop is a simple way to support my blog without costing you anything extra. Thank you!]
Save
Save
Save
Save
Save
Save