I had so much creating DIY heart-shaped bokeh for Valentine's Day that I decided to put together a quick DIY shamrock-shaped bokeh how to for St. Patrick's Day! Enjoy.
Shape bokeh is a simple, fun technique for any DSLR user with a prime lens. I use my 50mm f/1.8 lens for all of my shape bokeh photography (and the vast majority of my blog photography). Adding a homemade filter to your prime lens enables endless possibilities for creative photography.
Supplies
Equipped with your DSLR and prime lens, gather the following supplies.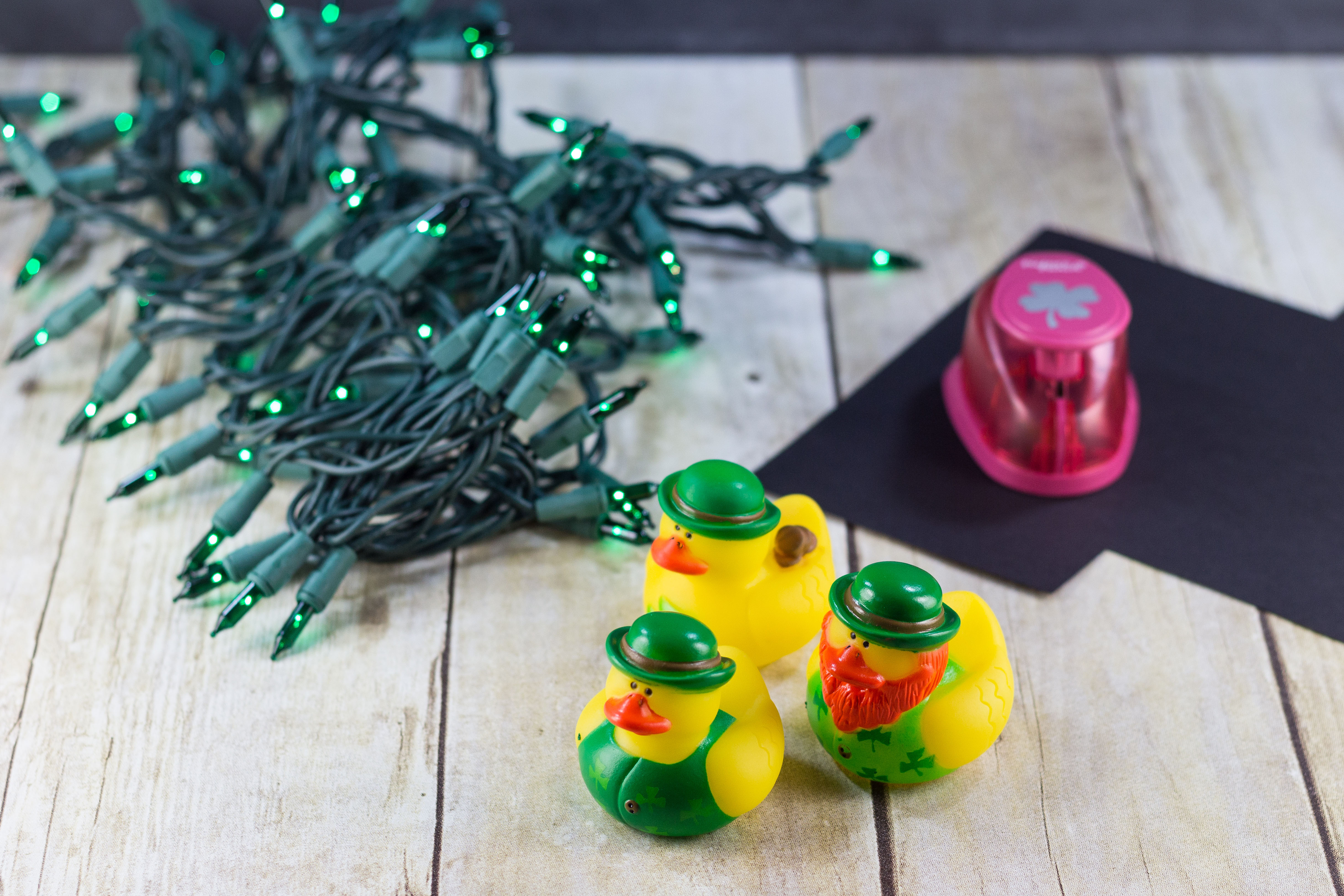 Shape filter
Make your shamrock filter. I find it's easiest to punch a shamrock from a piece of cardstock small enough that the shamrock punch fits easily. Then I attach the punched out shape to a slightly larger open cardstock circle, cut to size for my prime lens.
Attach the filter to your lens. I cut the filter small enough so that it fits right onto the front of the lens. This technique has always worked well for me. Some people opt to create a paper cylinder or paper handles to attach to the bokeh filter, which works well, too.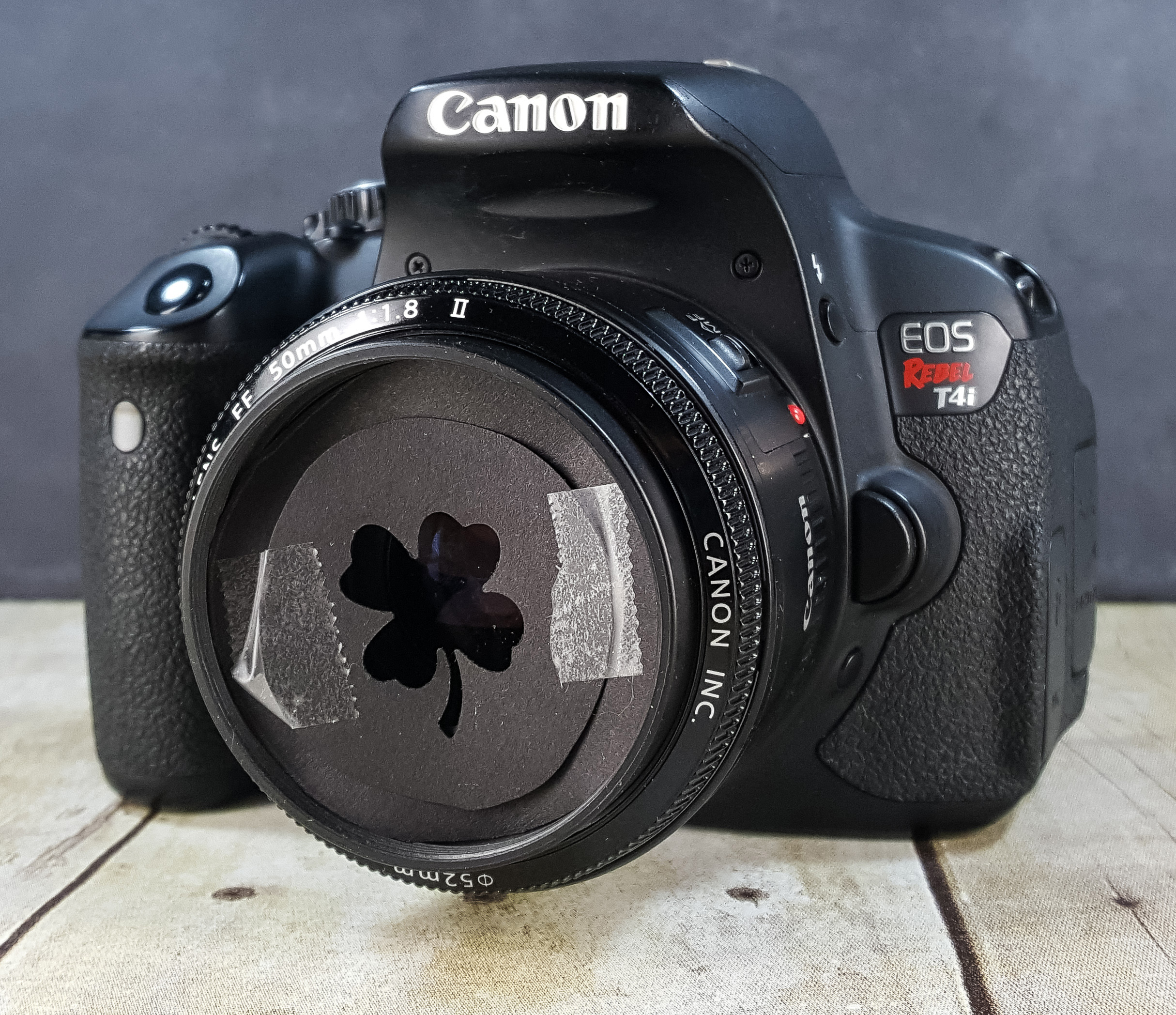 Setup
Set up your Christmas lights and rubber ducks or other St. Patrick's Day subject. The key to creating a bokeh background is to place some distance between the Christmas lights and your subject. I put about 5 feet (1.5 m) between the subject and lights. You may need to adjust your distance slightly, depending on the subject you choose and the aesthetic you're creating. It can take some trial and error to get the best placement.
It's not required to have a dark background for your Christmas lights, but I've found that it works best for creating a neutral background. I like to wrap my lights around a black foam core board (which I use all the time for blog shoots). You can pick up foam core boards in the office supplies section of any big box store or craft store. I often put a dark piece of cardstock under my subjects, too.
Typically, for this type of styled shoot, I light my subjects with my DIY Lowel Lights fitted with daylight bulbs, which I discuss in my resources area. Any light source that doesn't produce a harsh yellow overtone will work well. If you want to add a little warmth, turn on one overhead light or add in another light source.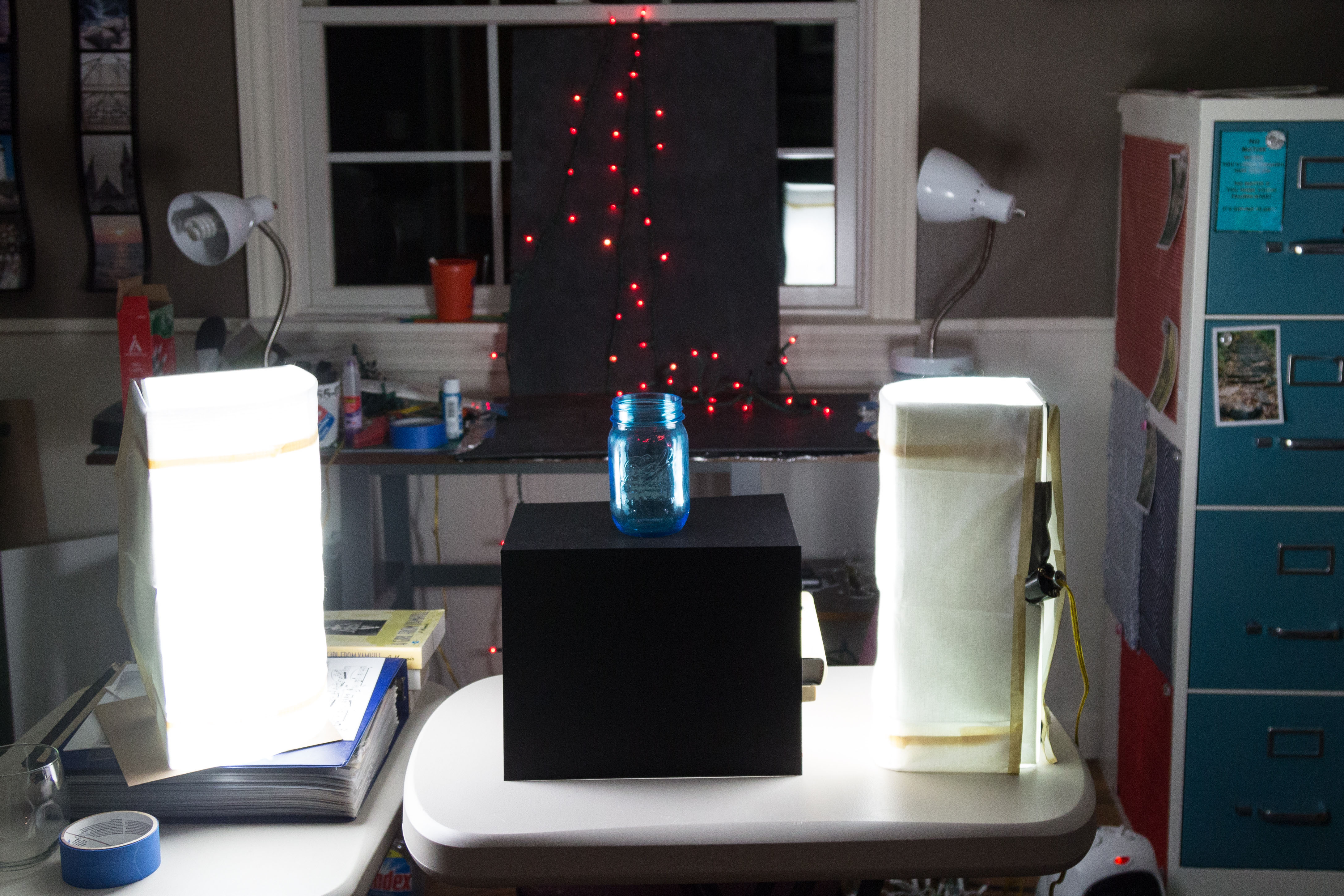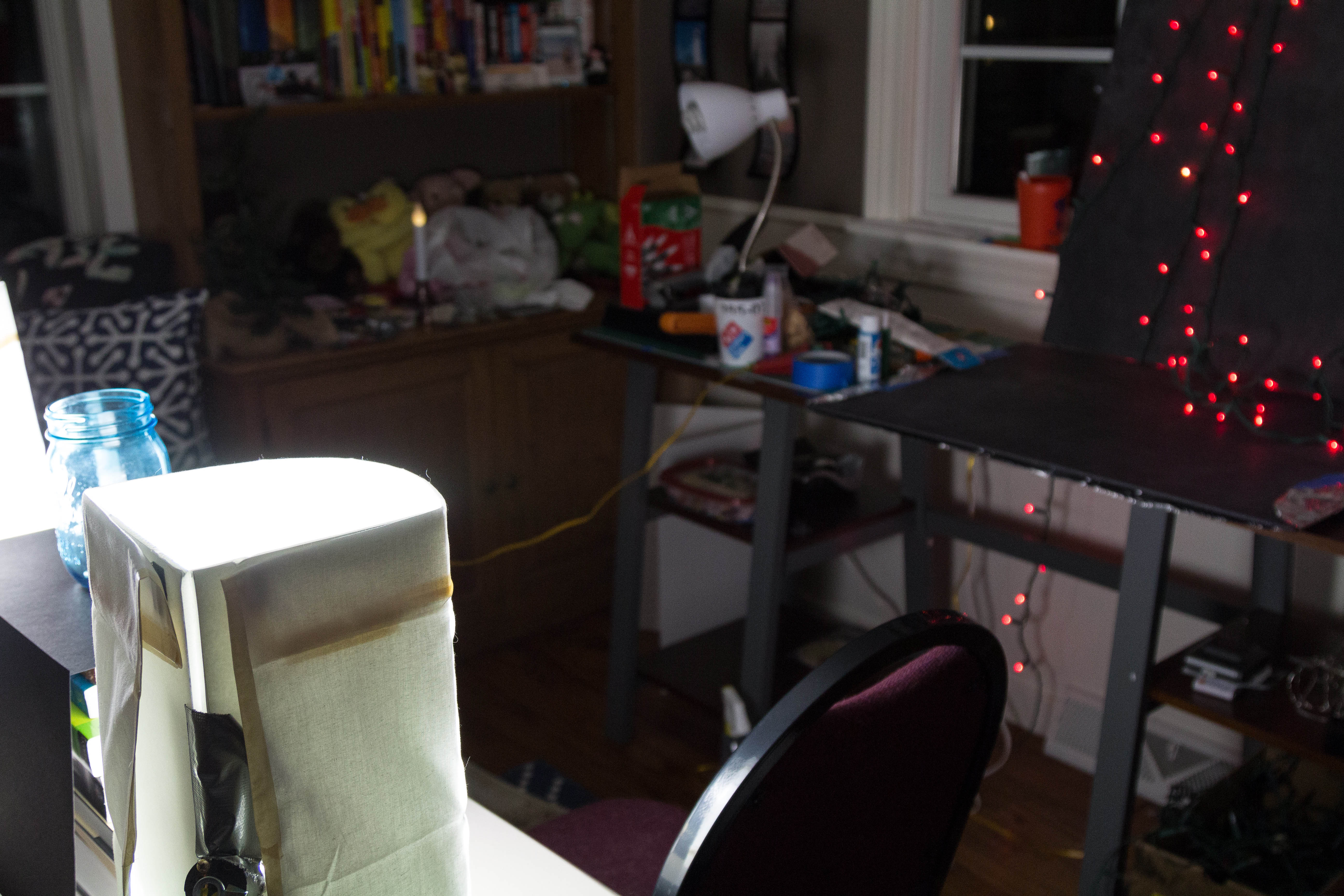 Camera settings
Switch your DSLR to manual mode, and open up your aperture as much as possible. I shot with my 50 mm f/1.8 lens, so I set my aperture to 1.8. The subject lighting source will determine the best shutter speed and ISO for the particular shot. For my final image, my settings were ISO 200, f/1.8, and 1/125 sec. Again, you may need to adjust slightly for your lighting conditions.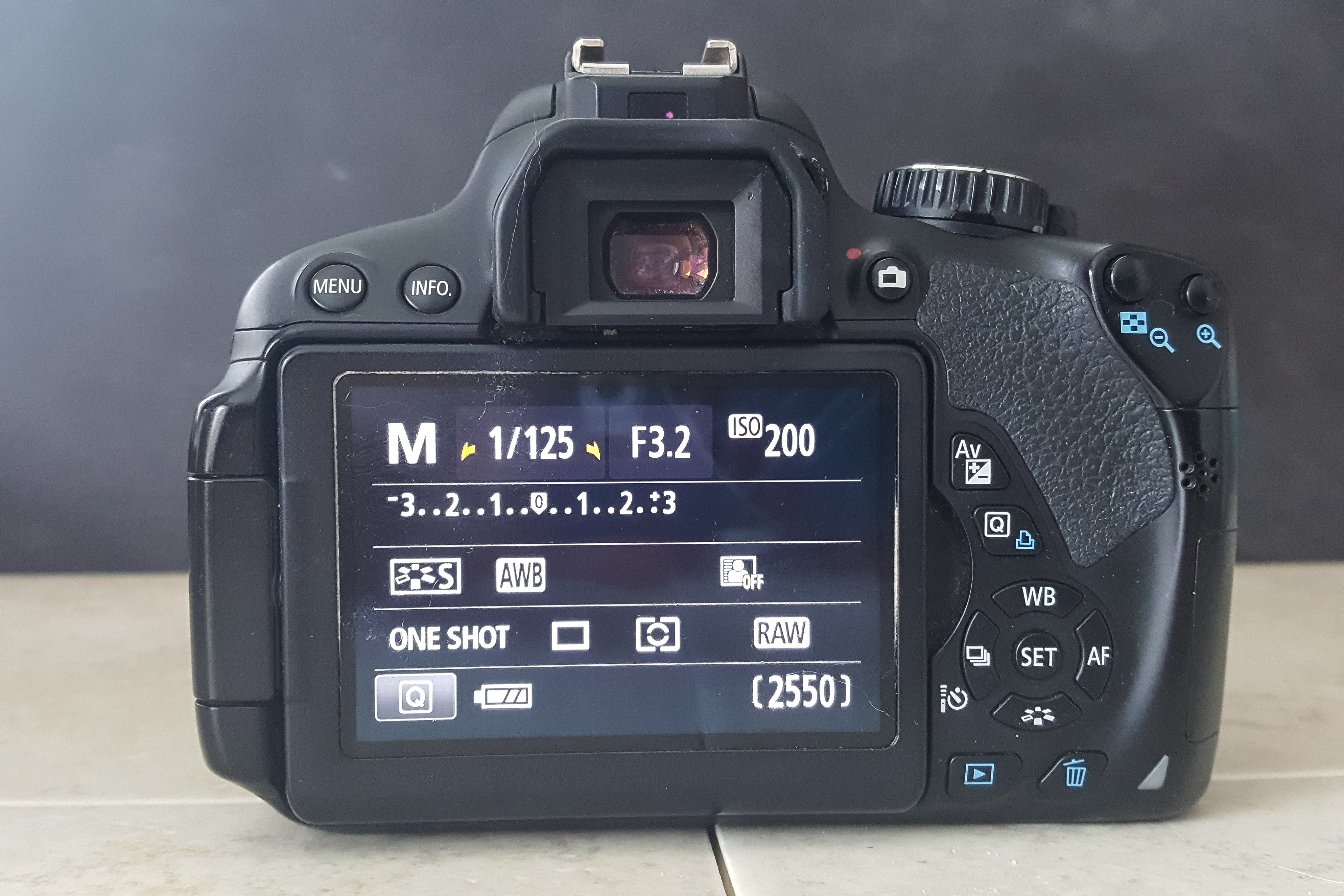 Take pictures
Have fun taking pictures! I spent a long time getting the lighting just right to illuminate the ducks and the Christmas lights positioned so the shamrocks were exactly where I wanted them. But it was worth it for the final result. I hope that you're able to create some images you're really proud of as well.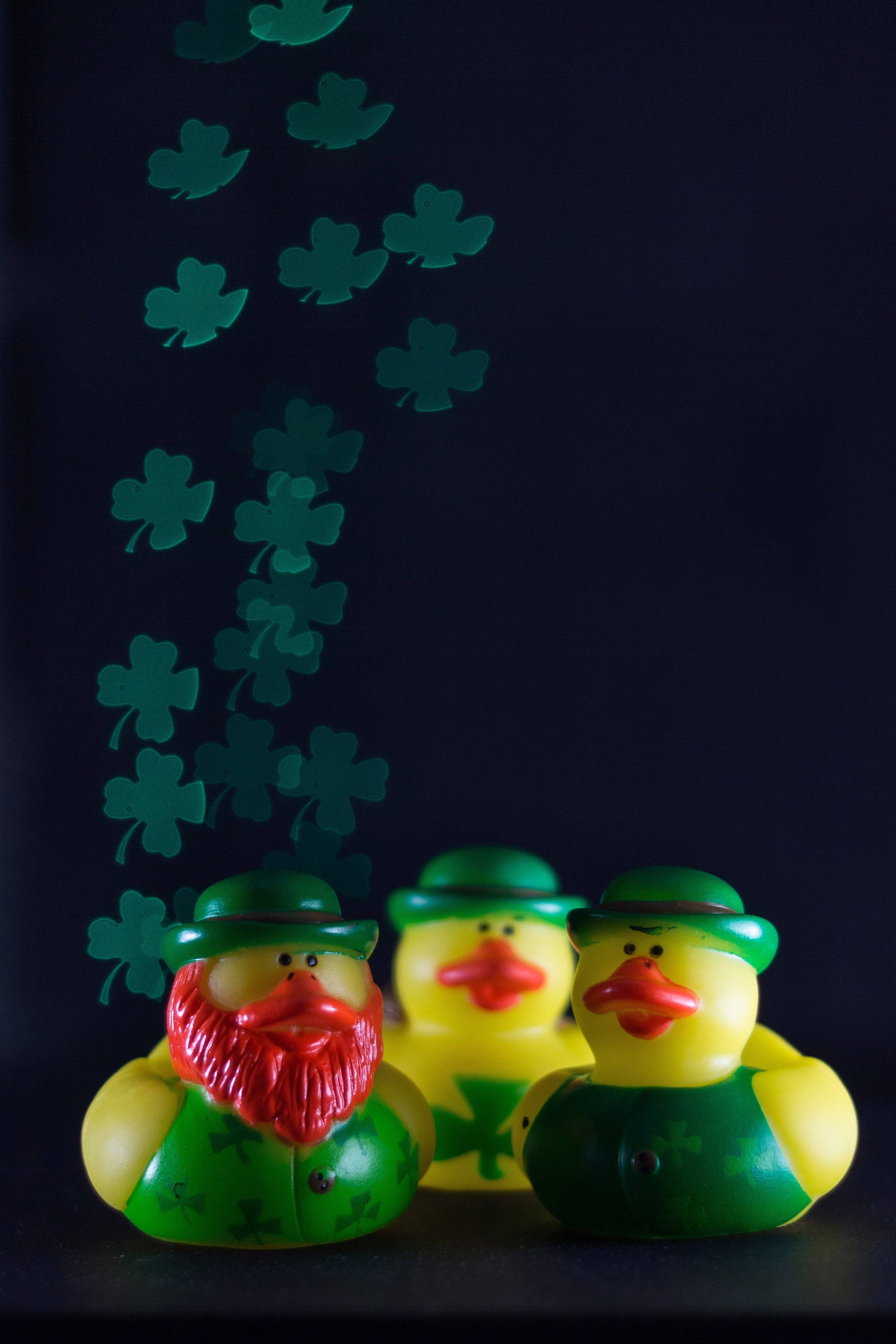 I had fun creating a couple more holiday images with my St. Patrick's Day ducks and shamrock paper punch. I used my standard chalked black foam core board, a sheet of scrapbook paper, green cardstock for the shamrocks, and some green and gold sequins (from a large stash of sequins I bought ages ago for another project). I have these images available on Society6! You can see how I have my ducks set up for the holiday in my entryway in my St. Patrick's Day decor ideas post.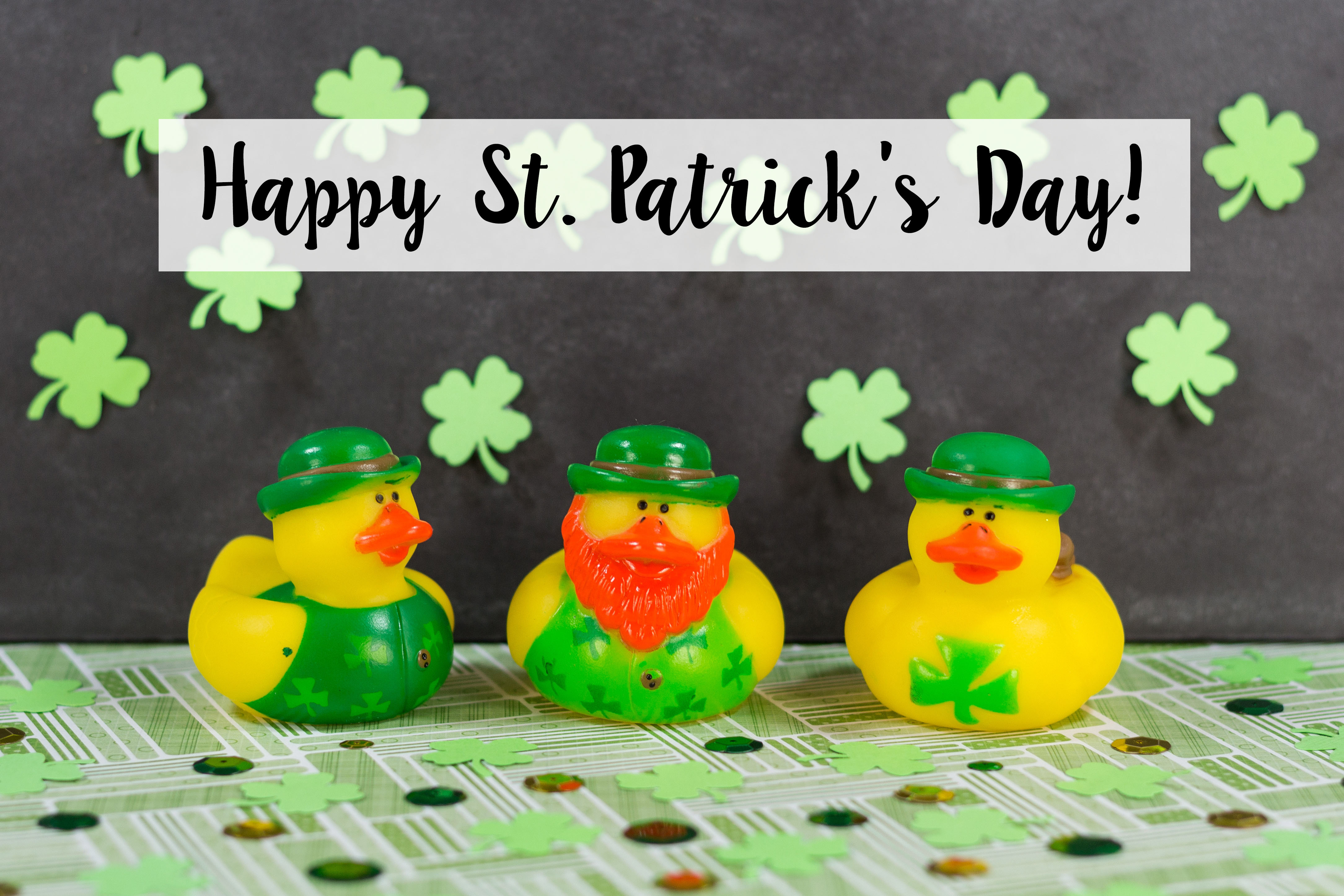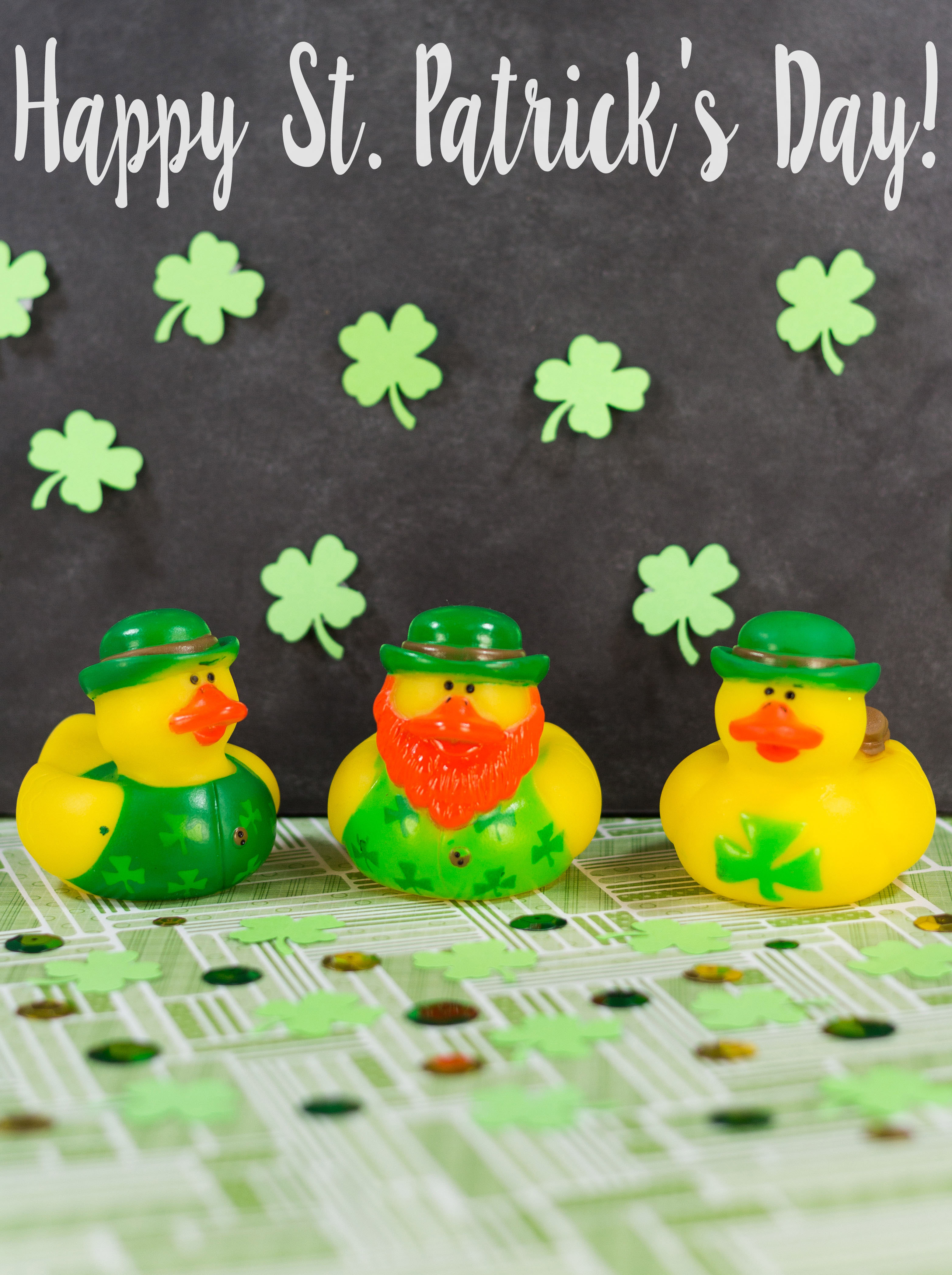 [Disclaimer: This post contains a few affiliate links. Thanks for your support!]
Did you try the DIY shamrock-shaped bokeh technique?

I want to see it! Tag your images #RoseClearfield on Instagram or Twitter or post a photo to my Facebook page.
Pin this post for easy access to the DIY shamrock-shaped bokeh tutorial later!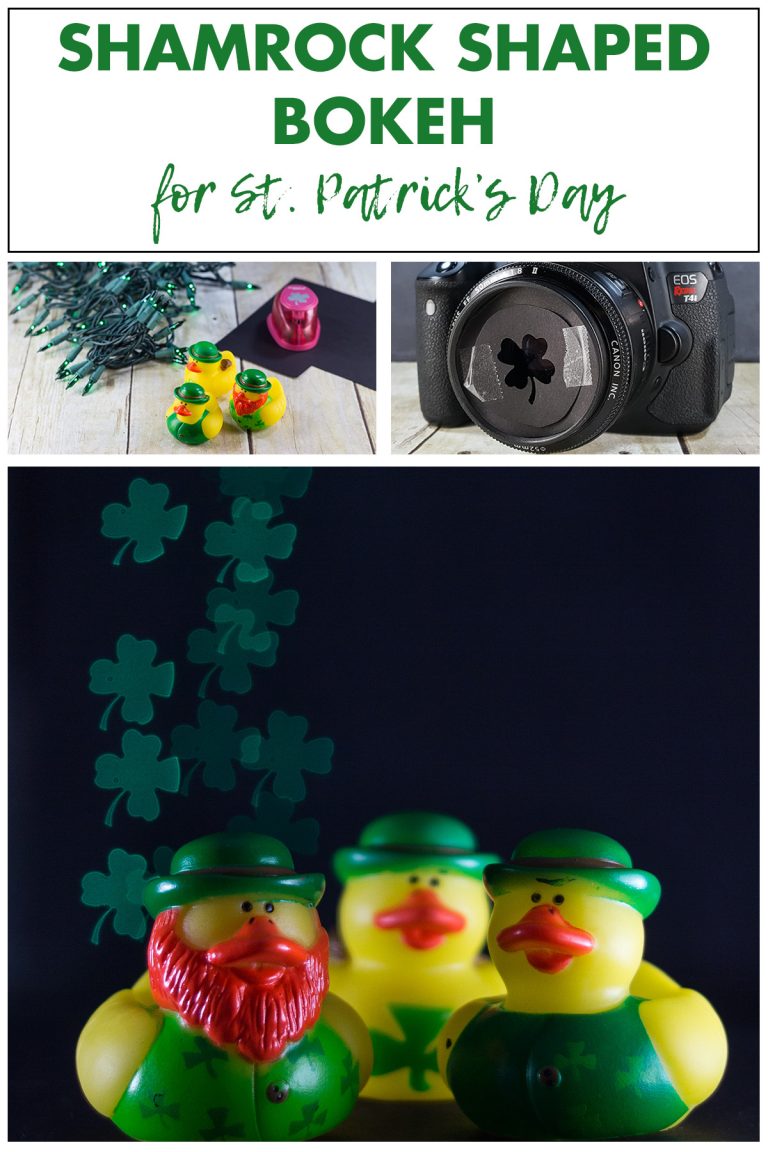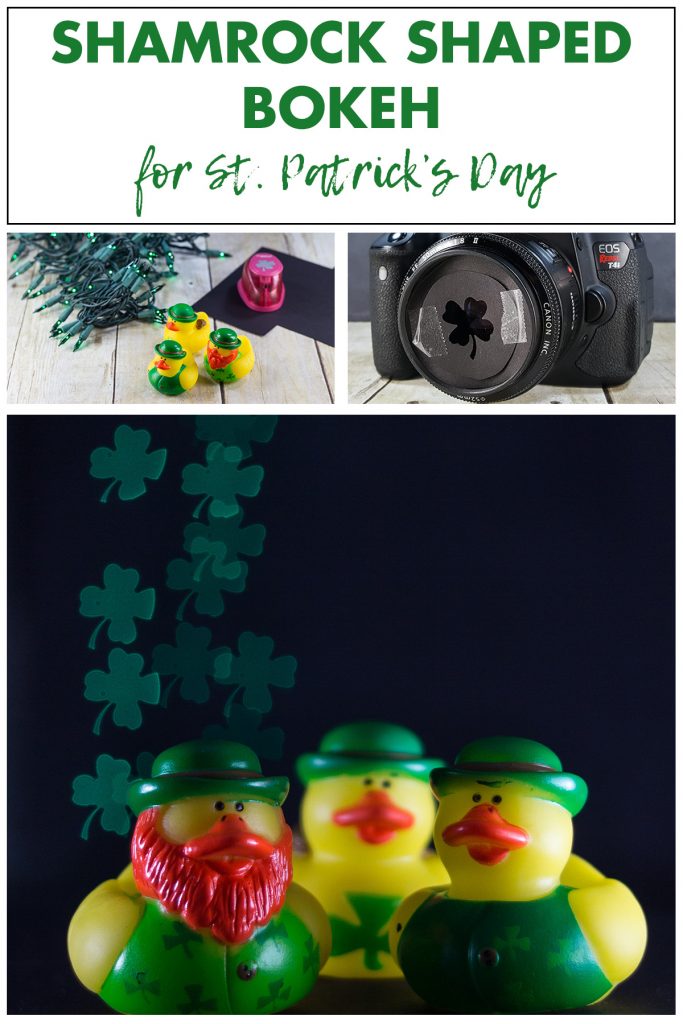 More shape bokeh!
More St. Patrick's Day resources:
Save
Save
Save