Free autumn quote printables are the perfect way to decorate for the fall season on a budget.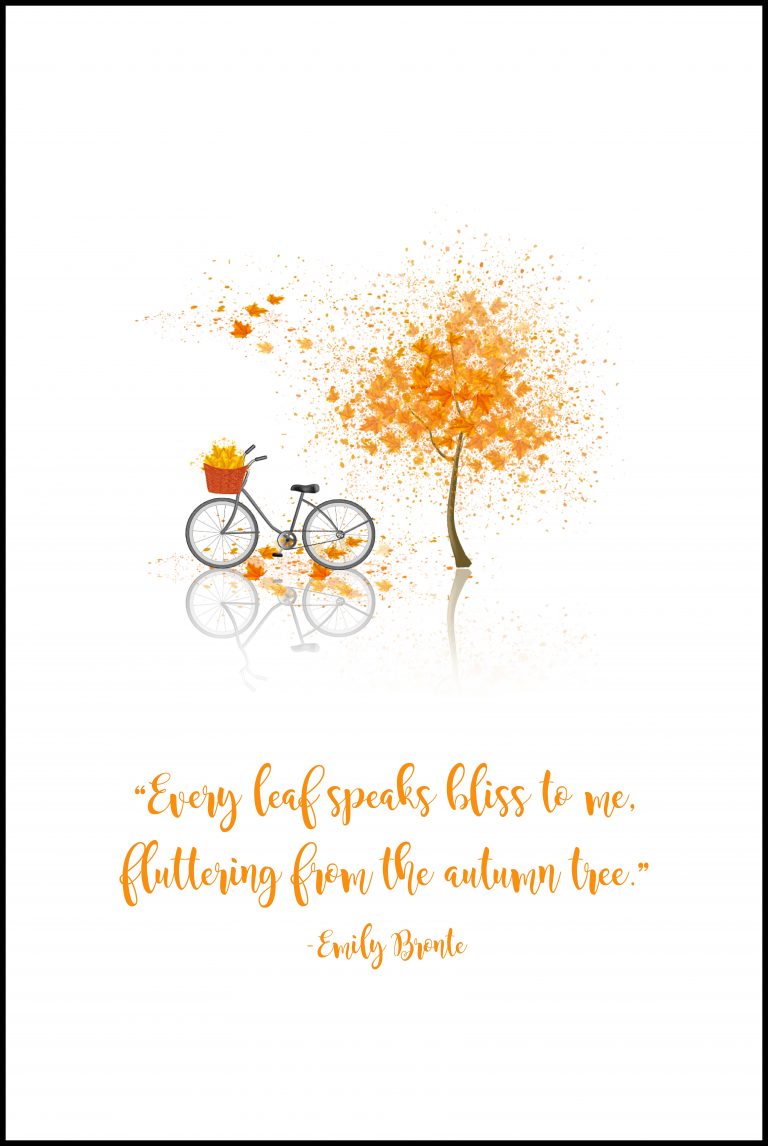 I've created 20 free autumn quote printables, featuring beautiful seasonal backgrounds for the best fall quotes. The printables showcase quotes from Emily Bronte, Anne of Green Gables, F. Scott Fitzgerald, John Donne, George Eliot, Oscar Wilde, and more. Some printables have bright white backgrounds with fall illustrations while other quotes are displayed over stunning fall photography scenes with vivid leaves, lake reflections, water falls, and sunsets.
My free autumn quote printables are for personal use only. Please don't share the direct download links or files. If friends or family are interested in their own printables, please send them the URL to this post. Thank you!
Please note that the full resolution printables don't have black borders. I added black borders to the preview versions in this post, as it's a little confusing having so much white background.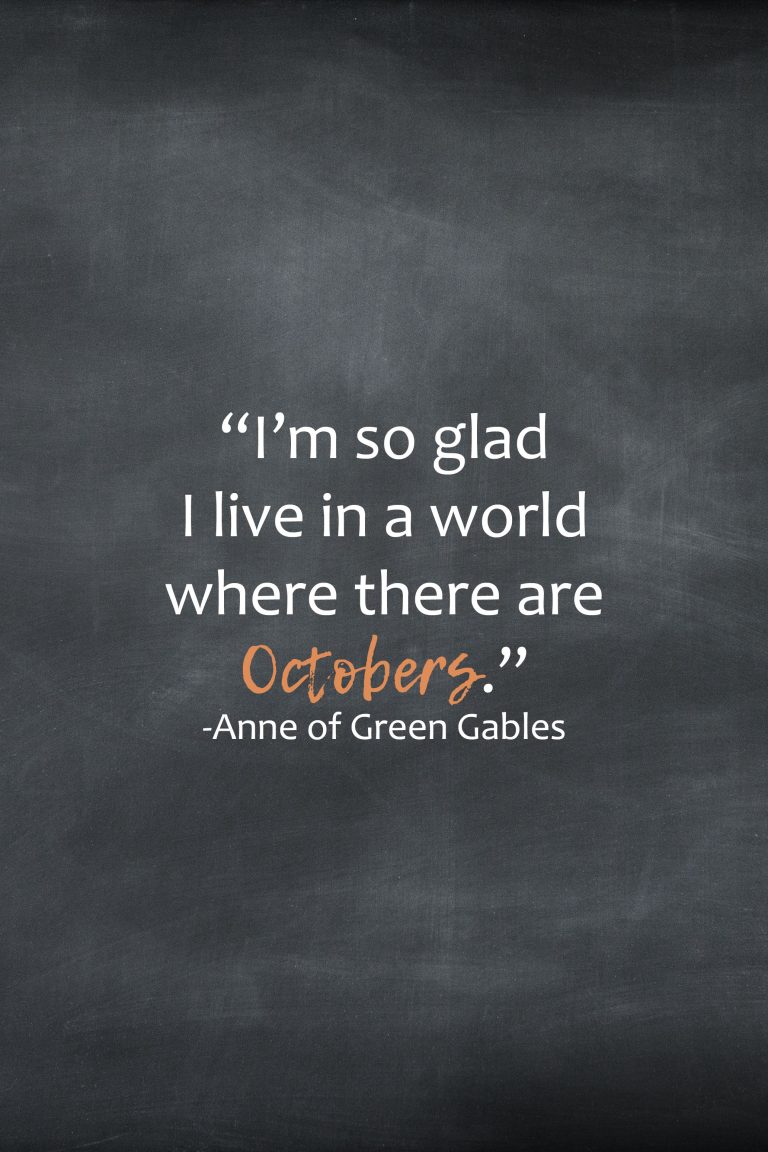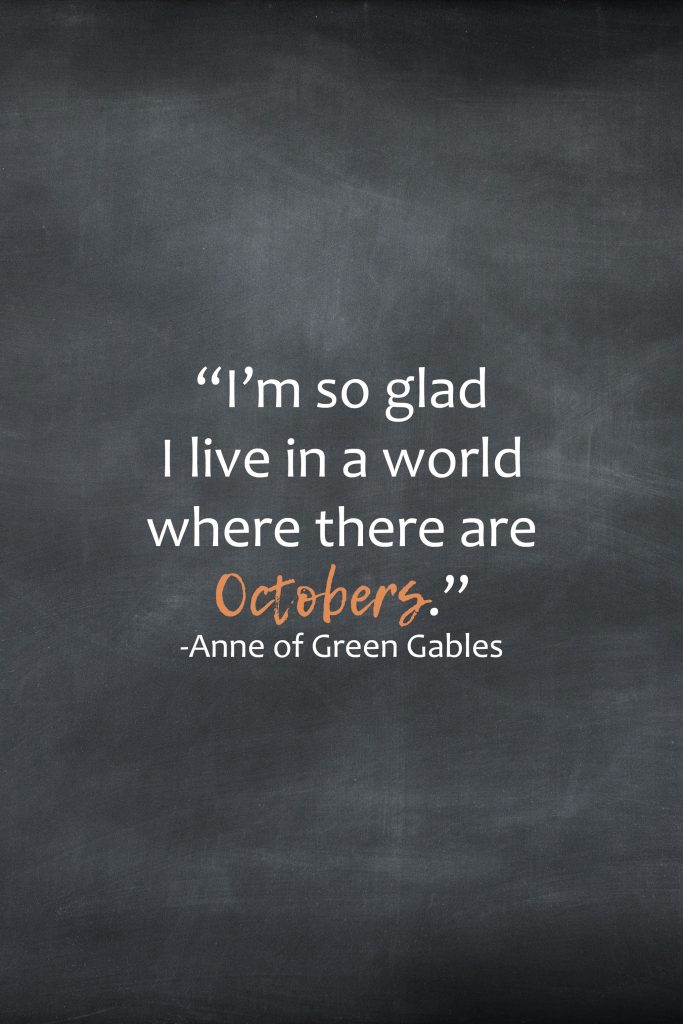 Chalkboard background: Raw Pixel
"I'm so glad I live in a world where there are Octobers." -Anne of Green Gables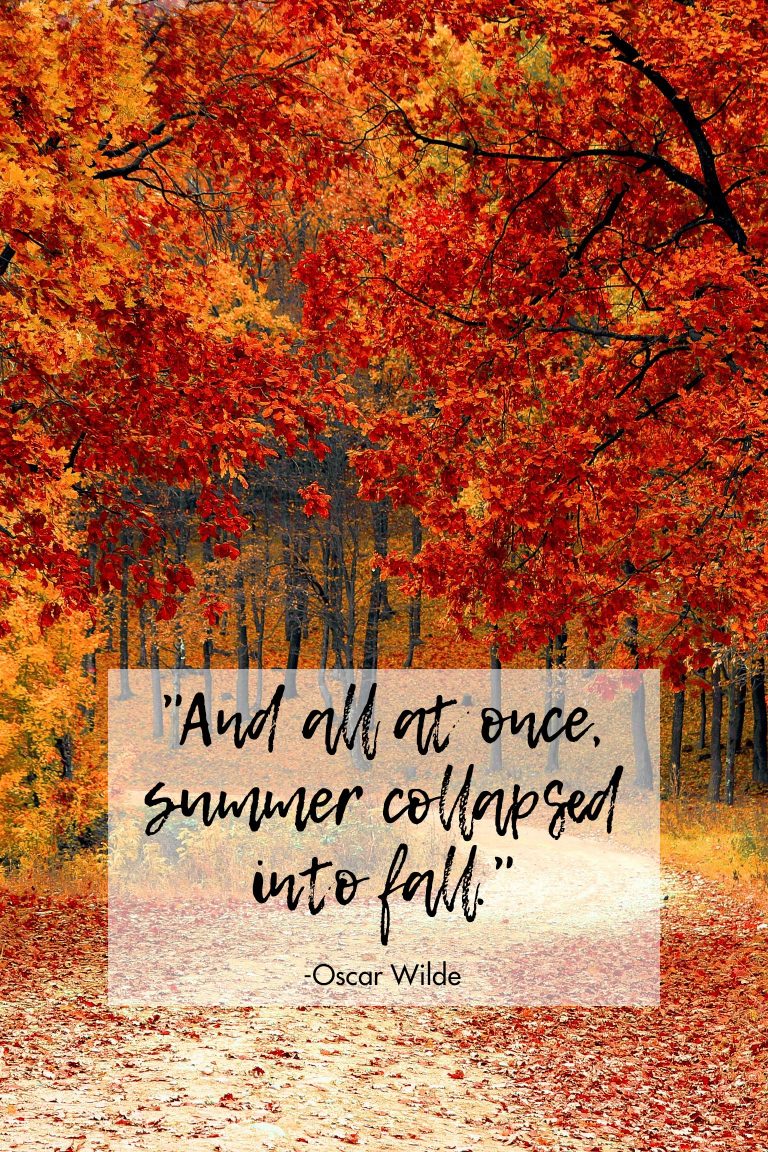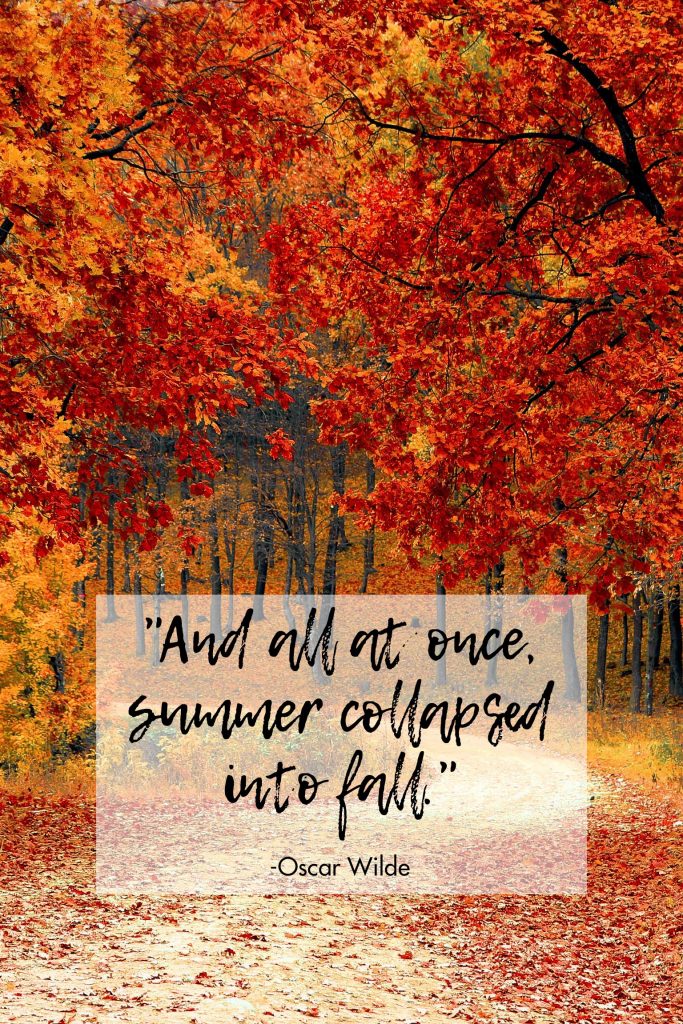 "And all at once, summer collapsed into fall." -Oscar Wilde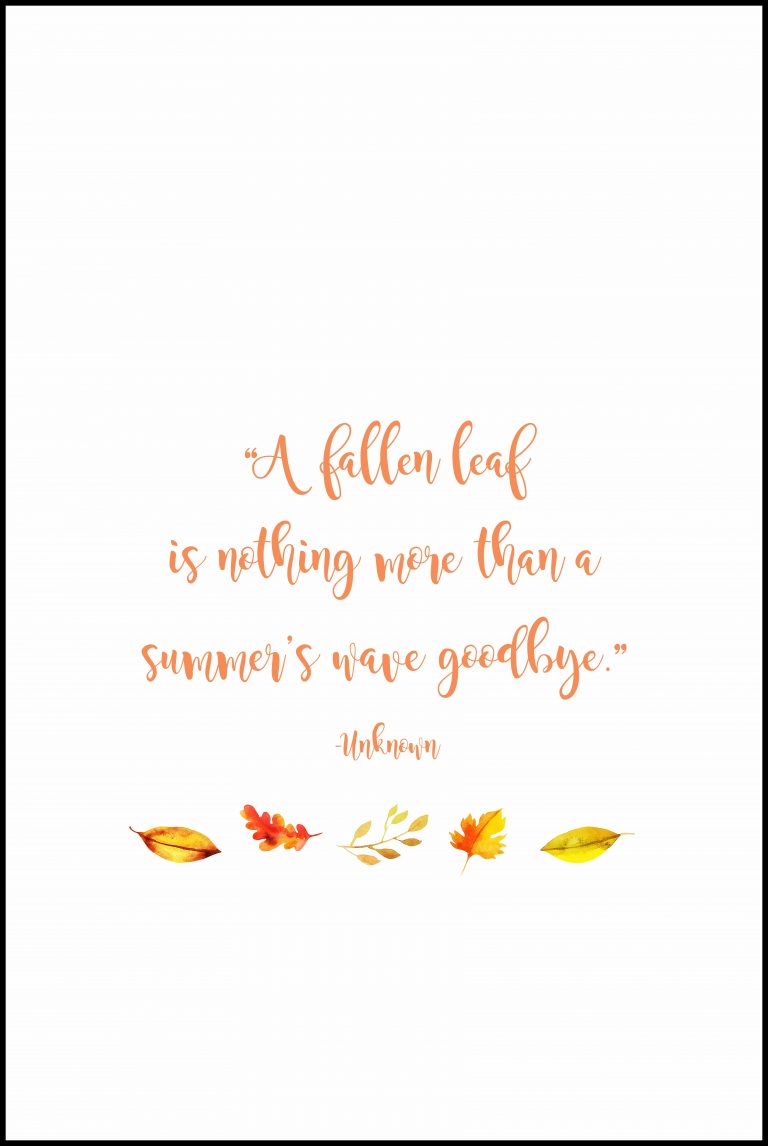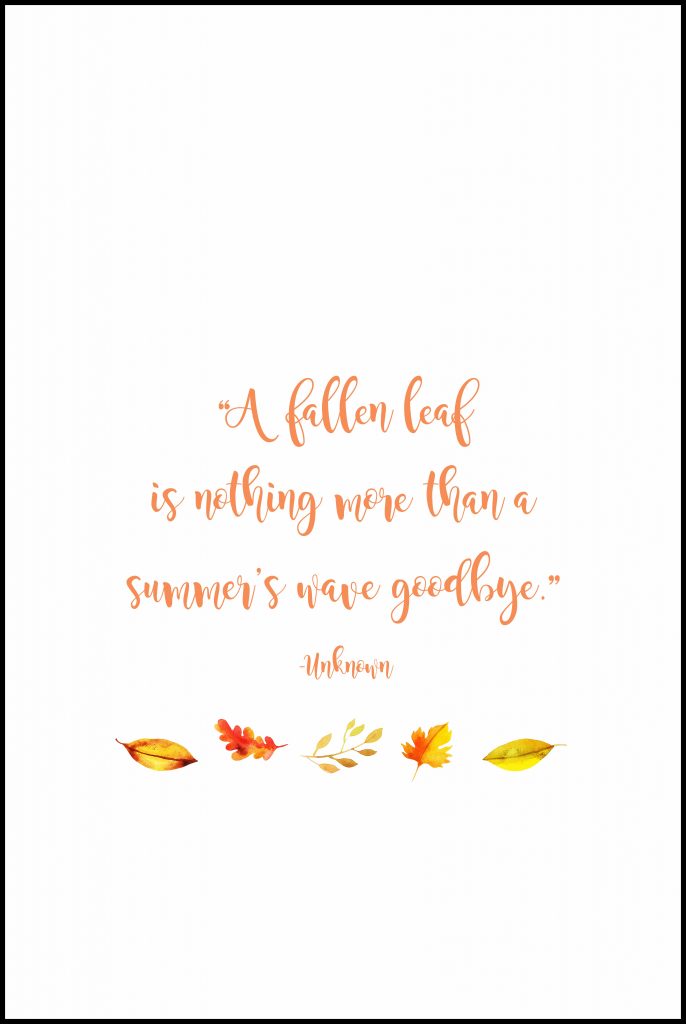 "A fallen leaf is nothing more than a summer's wave goodbye." -Unknown
Orange text – 4×6 | 5×7 | 8×10
Black text – 4×6 | 5×7 | 8×10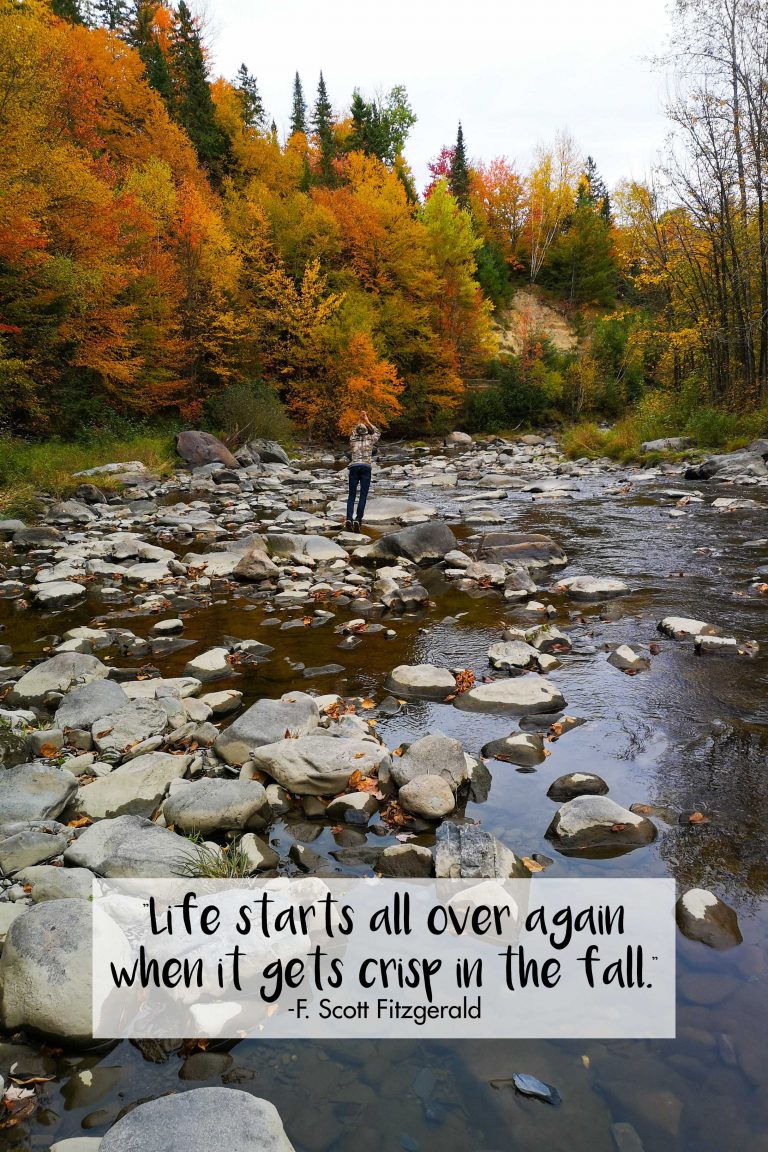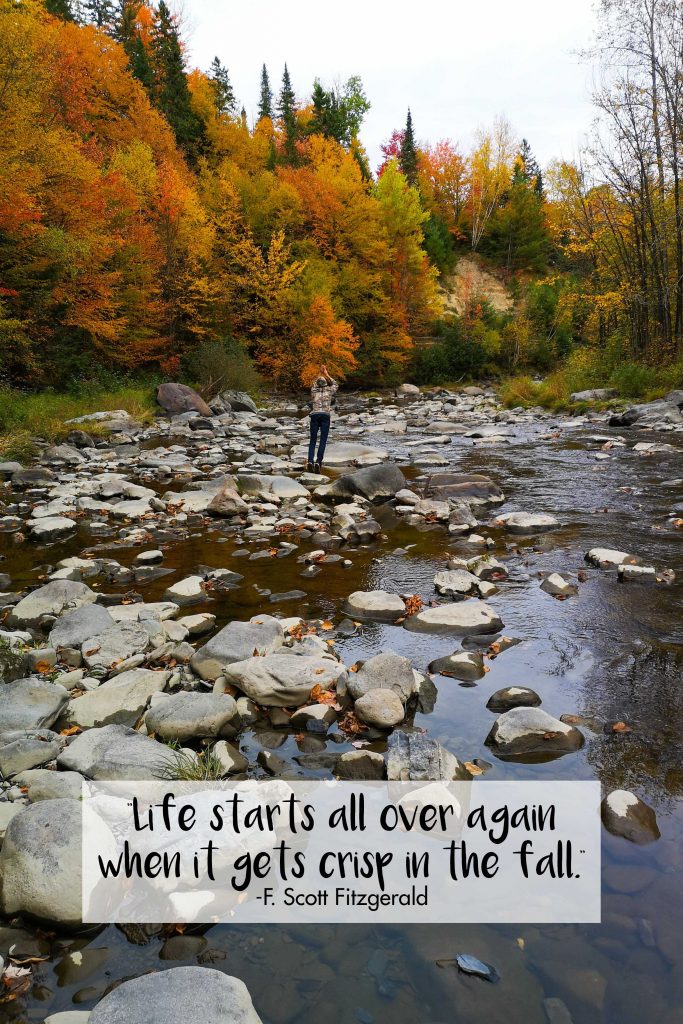 "Life starts all over again when it gets crisp in the fall." -F. Scott Fitzgerald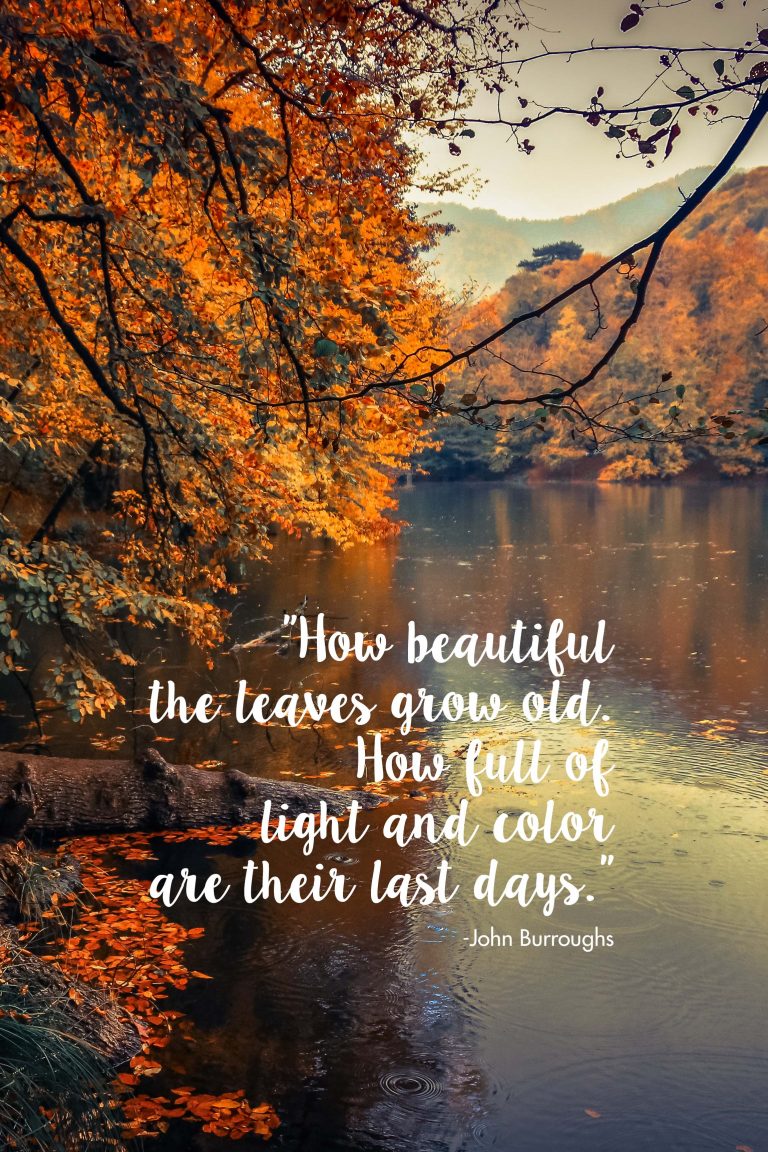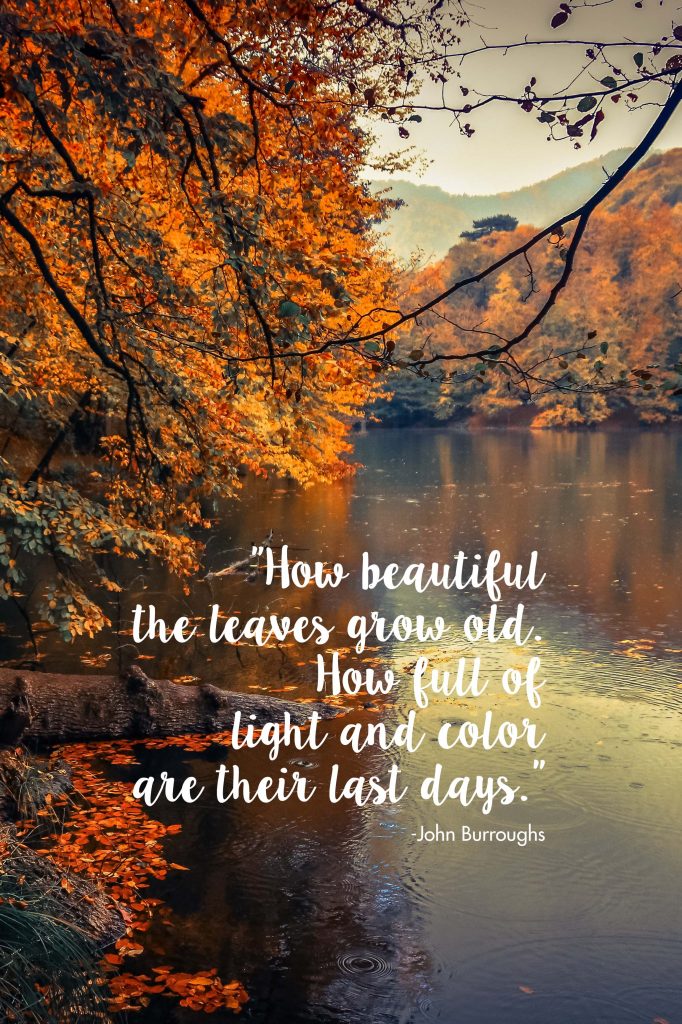 "How beautiful the leaves grow old. How full of light and color are their last days." -John Burroughs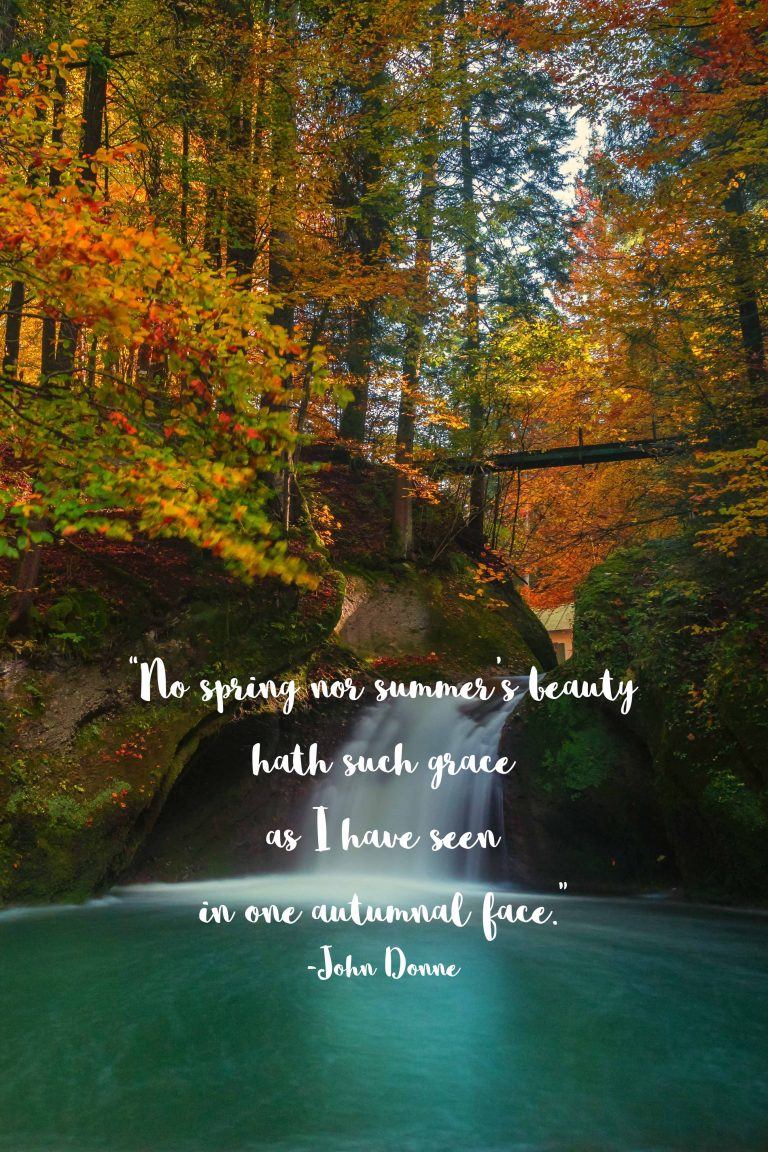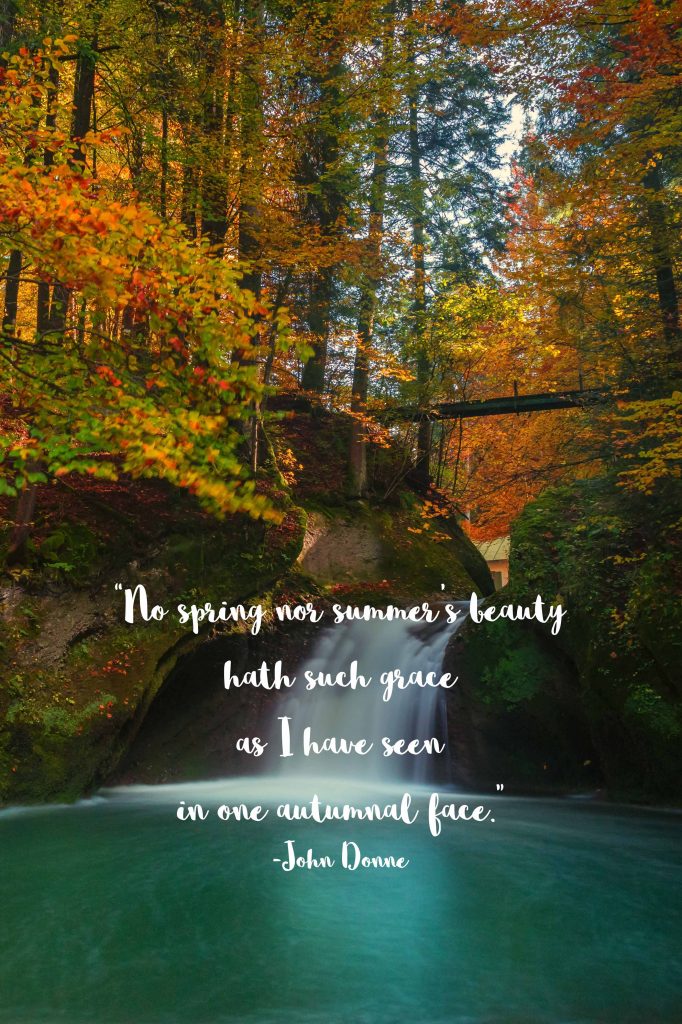 "No spring nor summer's beauty hath such grace as I have seen in one autumnal face." -John Donne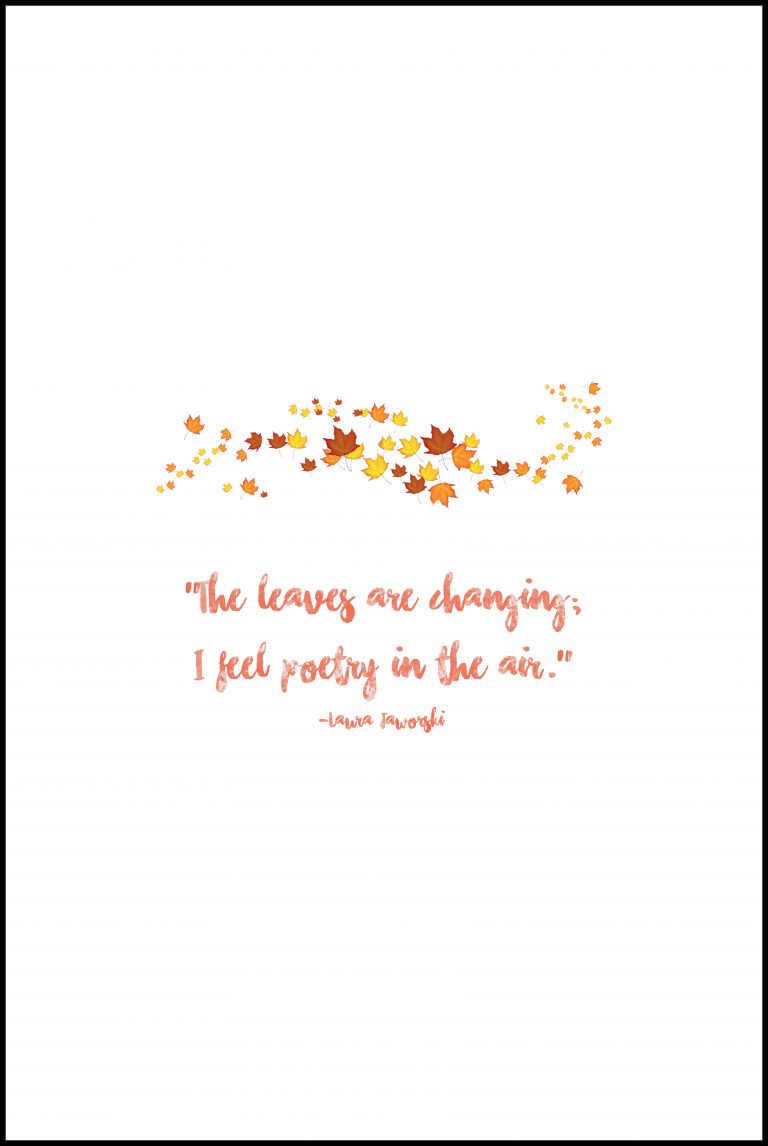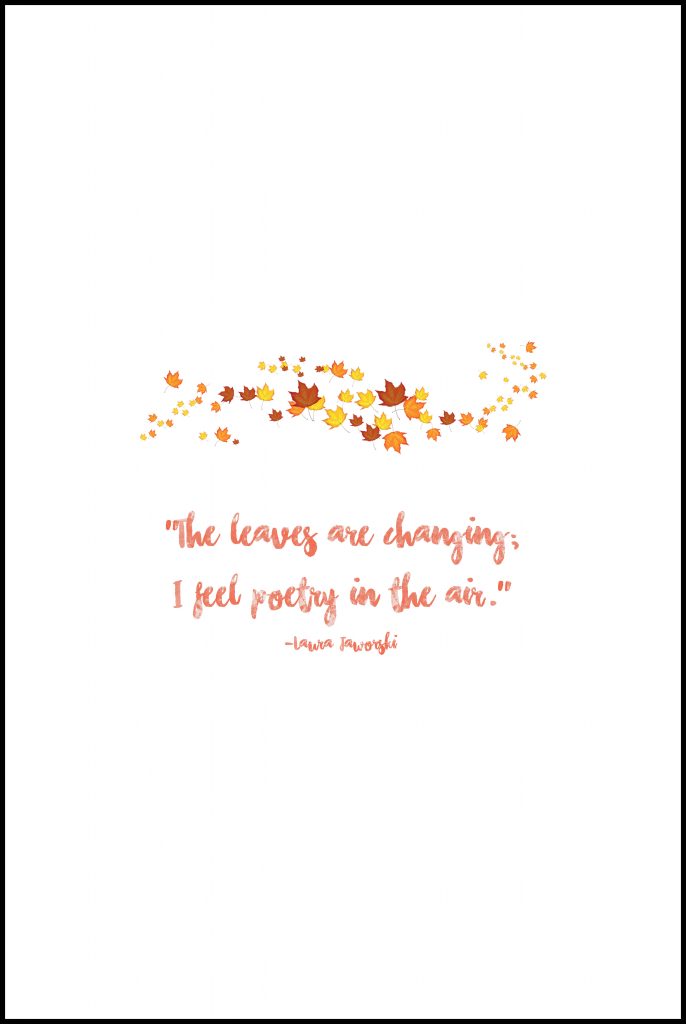 "The leaves are changing; I feel poetry in the air." -Laura Jaworski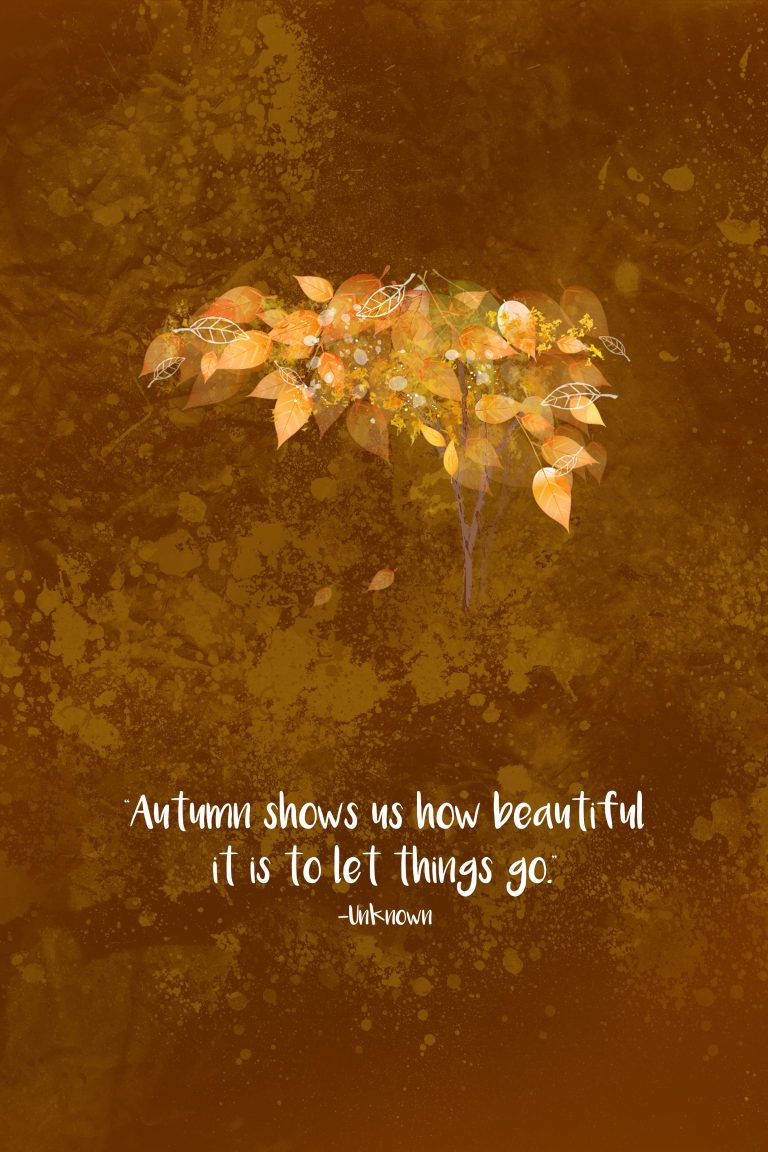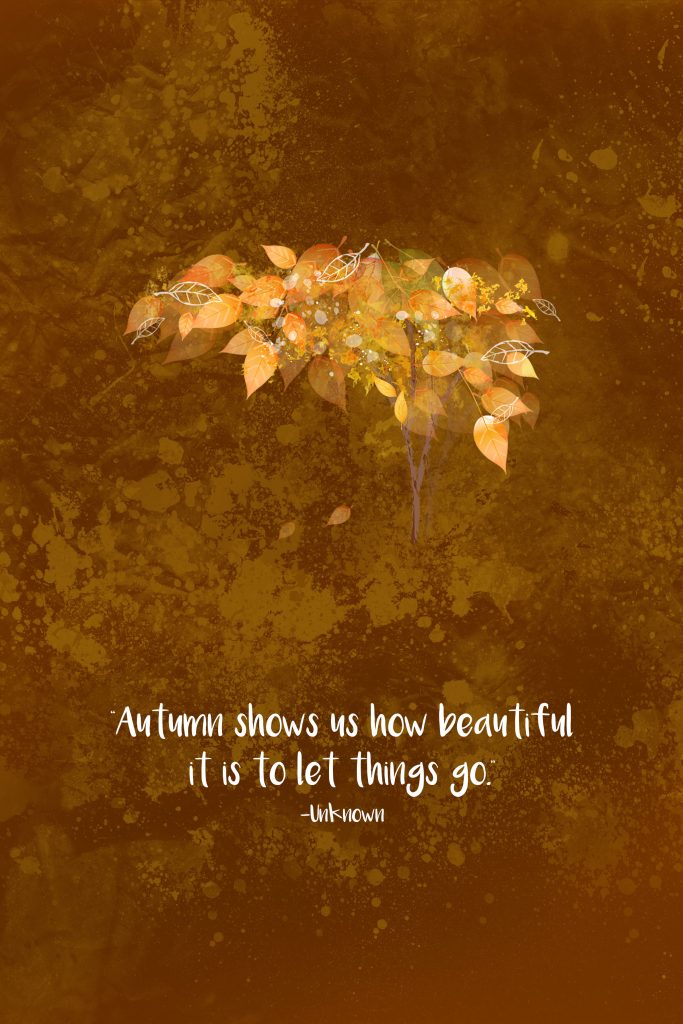 Textured paper: Brusheezy
"Autumn shows us how beautiful it is to let things go." -Unknown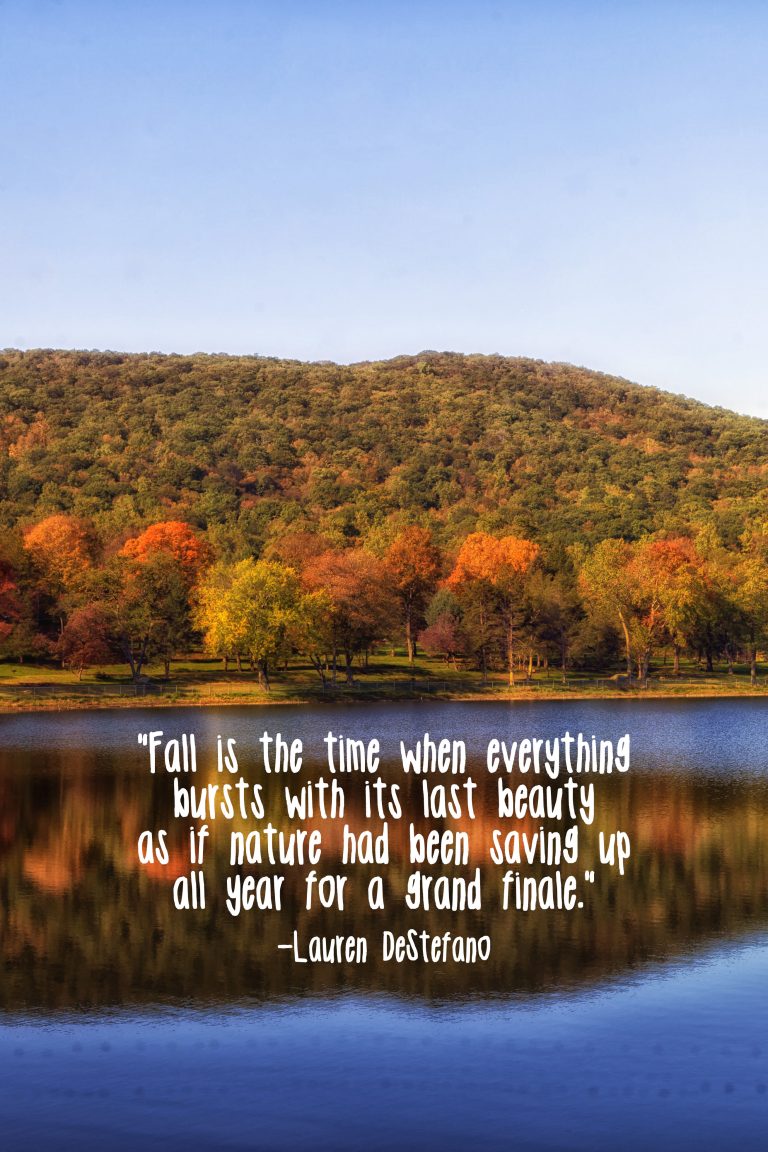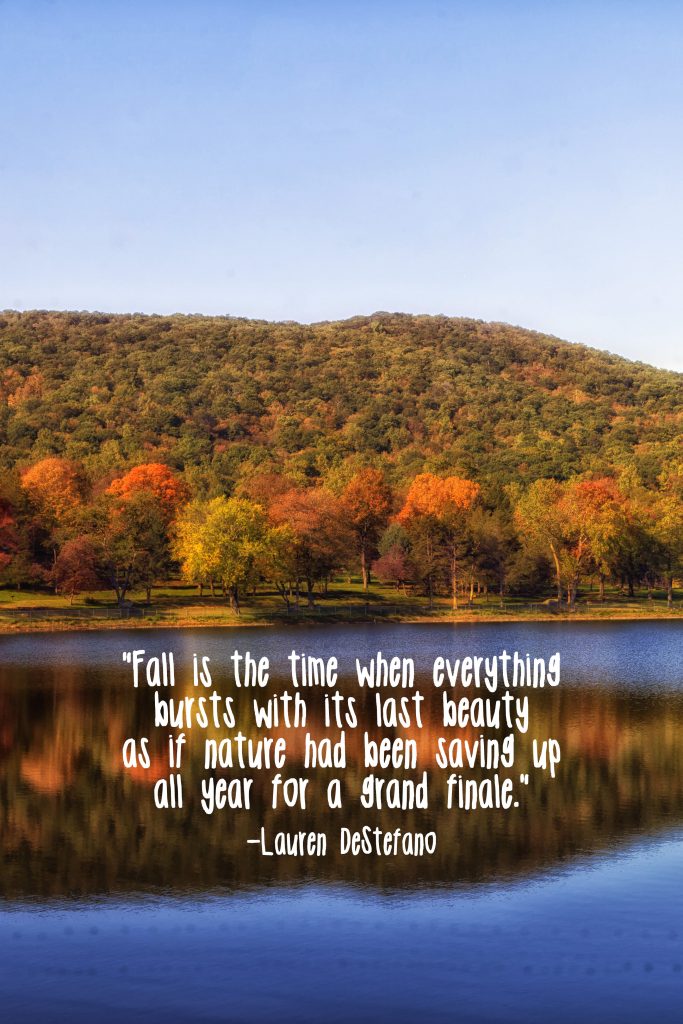 "Fall is the time when everything bursts with its last beauty as if nature had been saving up all year for a grand finale." -Lauren DeStefano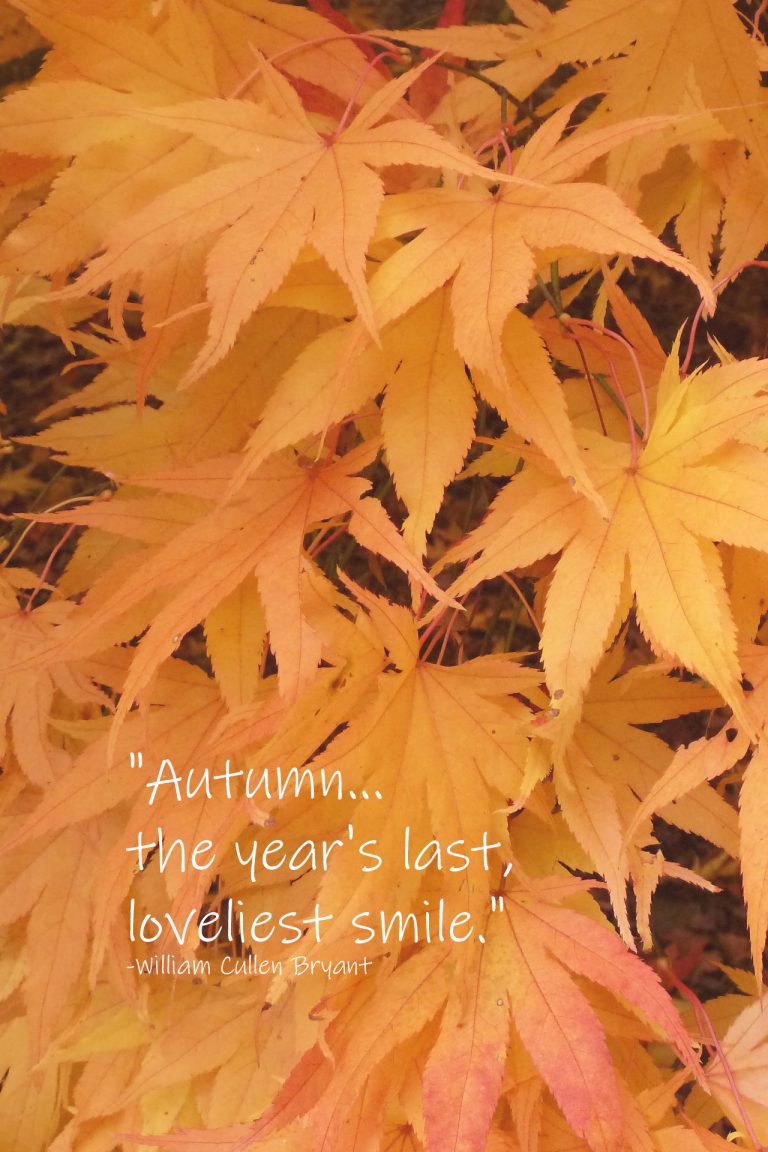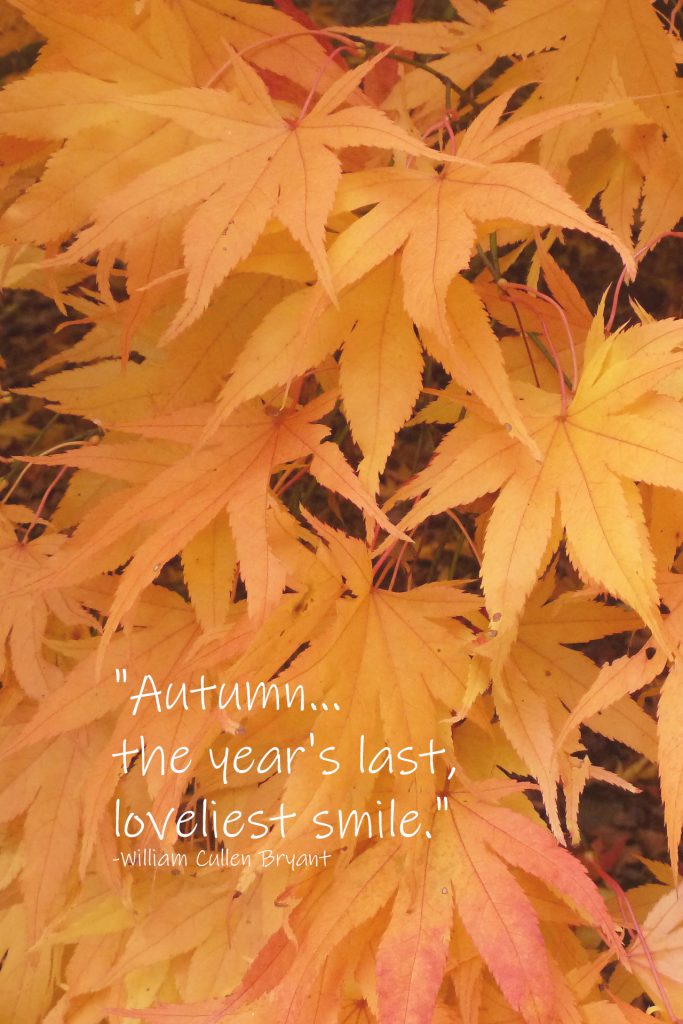 Autumn texture: Brusheezy
"Autumn…the year's last, loveliest smile." -William Cullen Bryant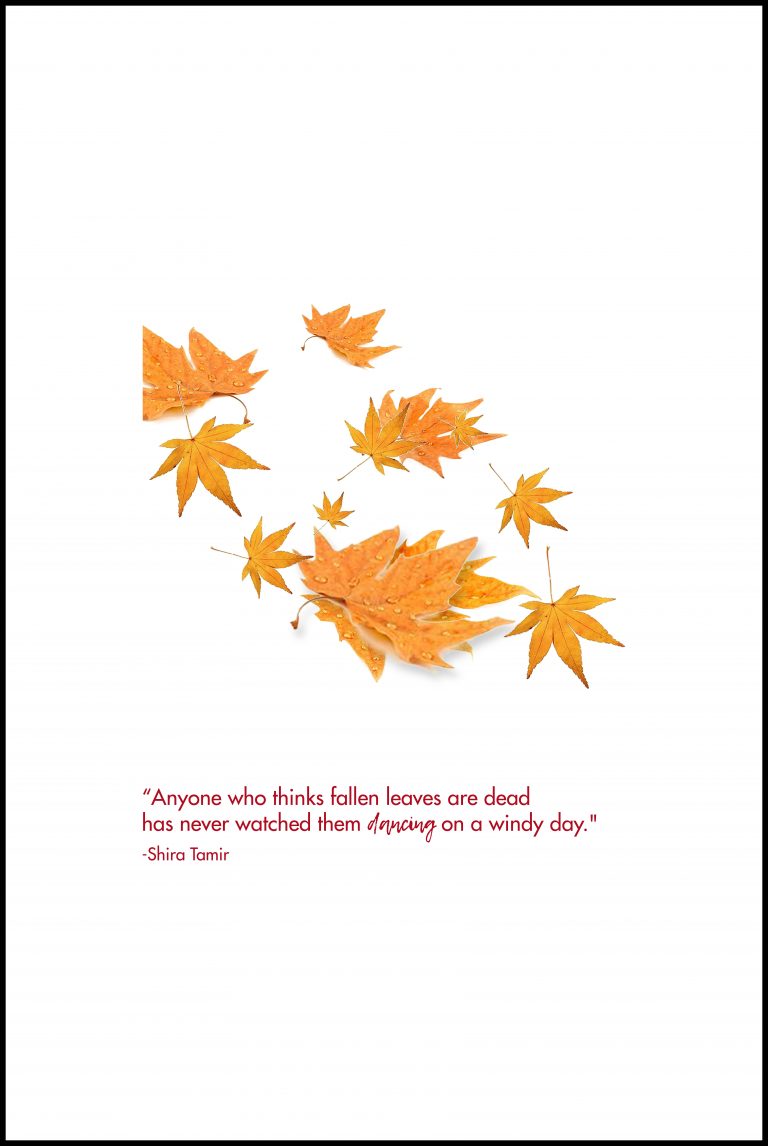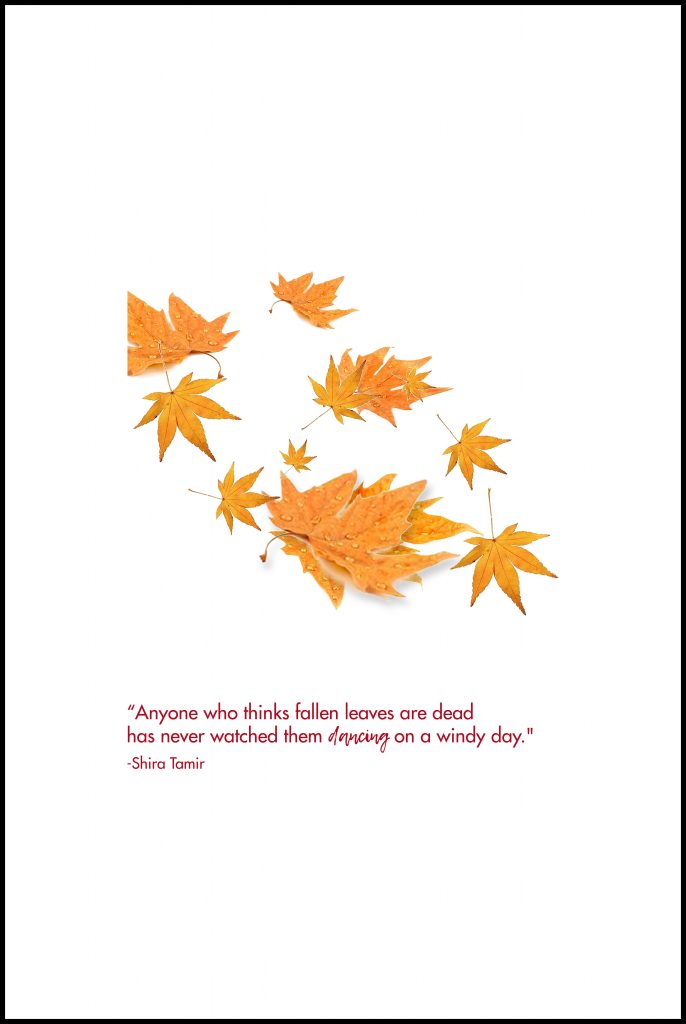 "Anyone who thinks fallen leaves are dead has never watched them dancing on a windy day." -Shira Tamir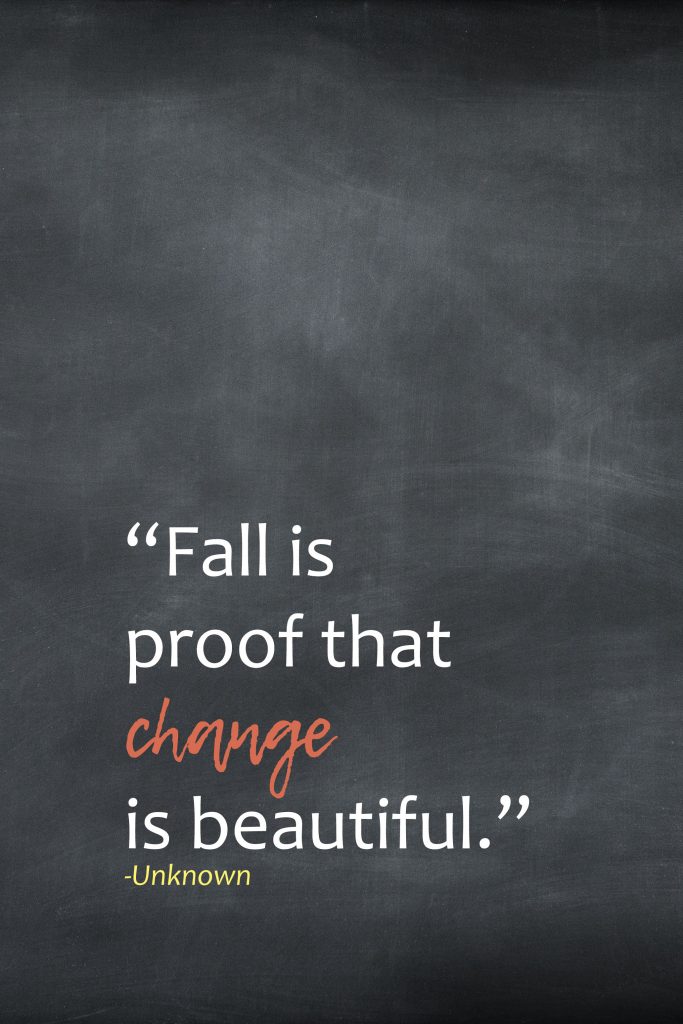 Chalkboard background: Raw Pixel
"Fall is proof that change is beautiful." -Unknown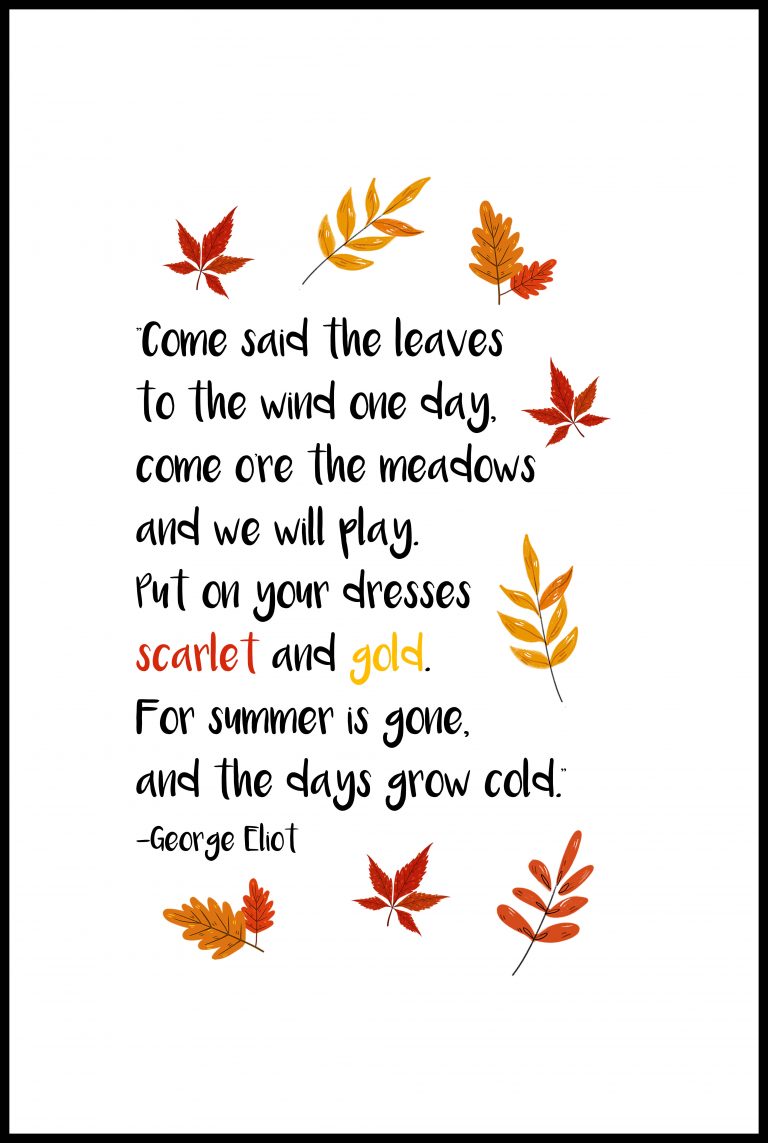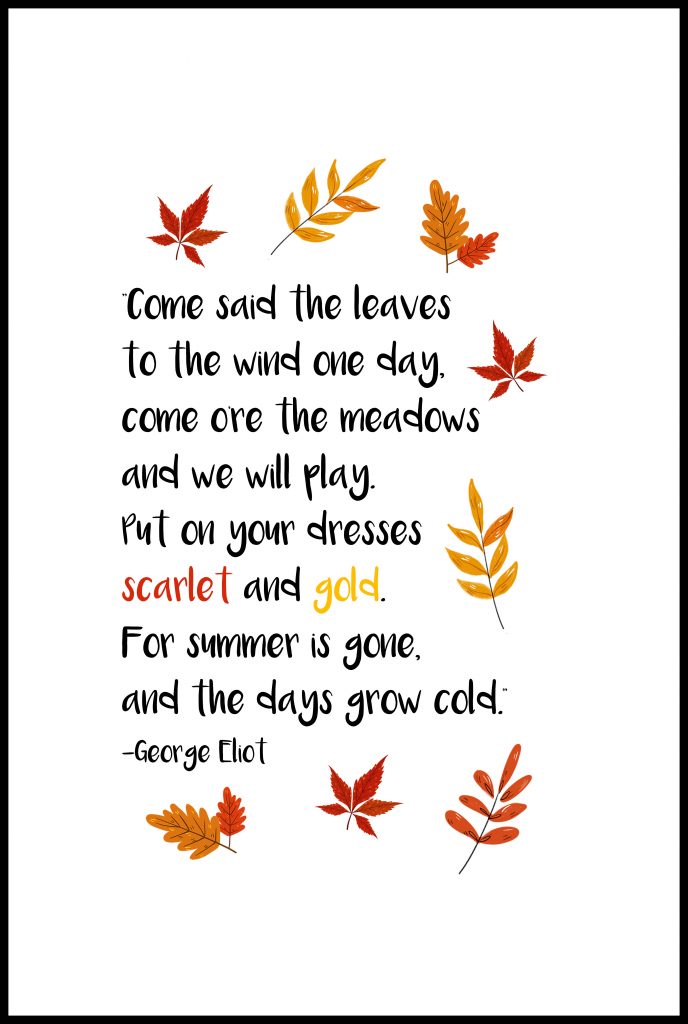 "Come said the leaves to the wind one day, come o're the meadows and we will play. Put on your dresses scarlet and gold. For summer is gone, and the days grow cold." -George Eliot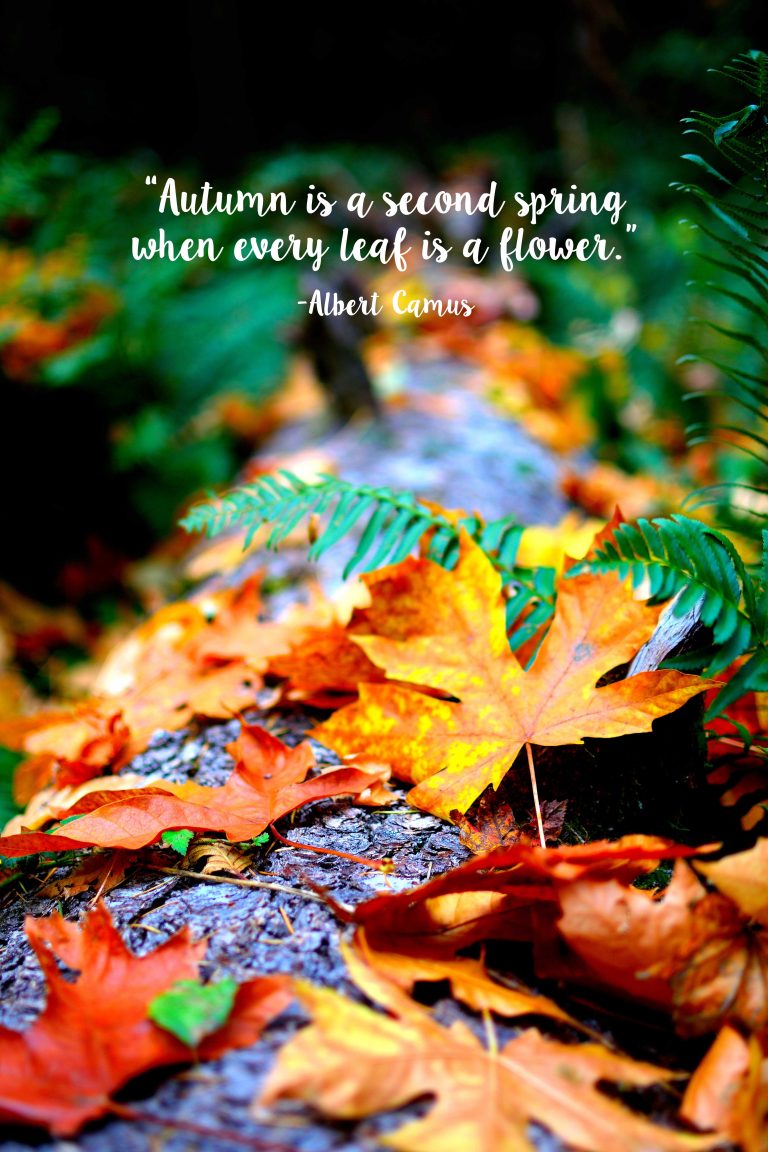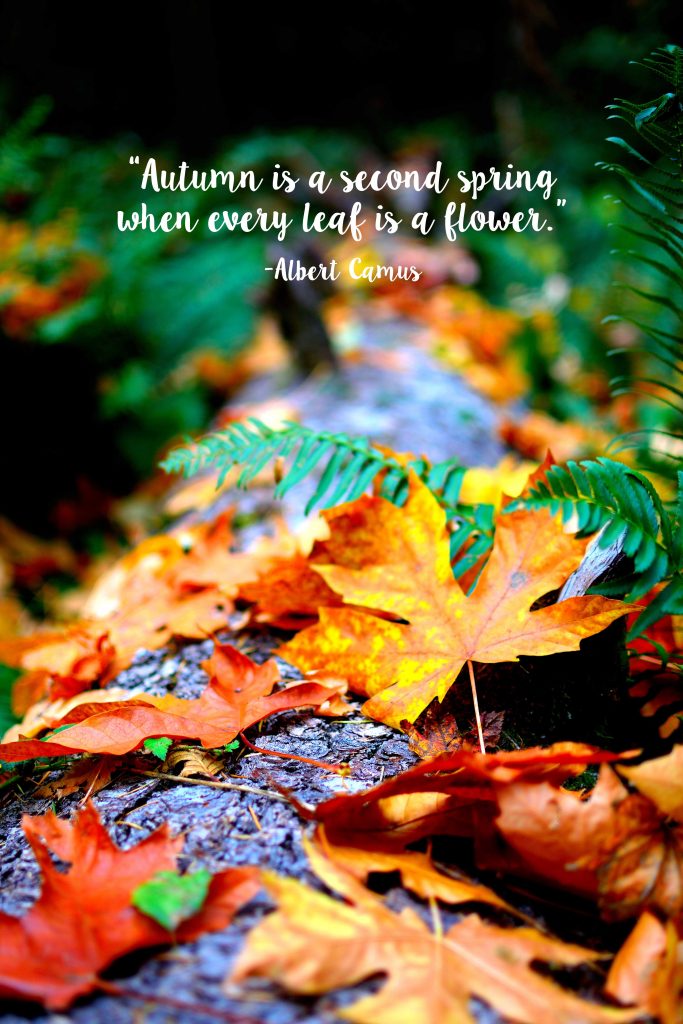 "Autumn is a second spring when every leaf is a flower." -Albert Camus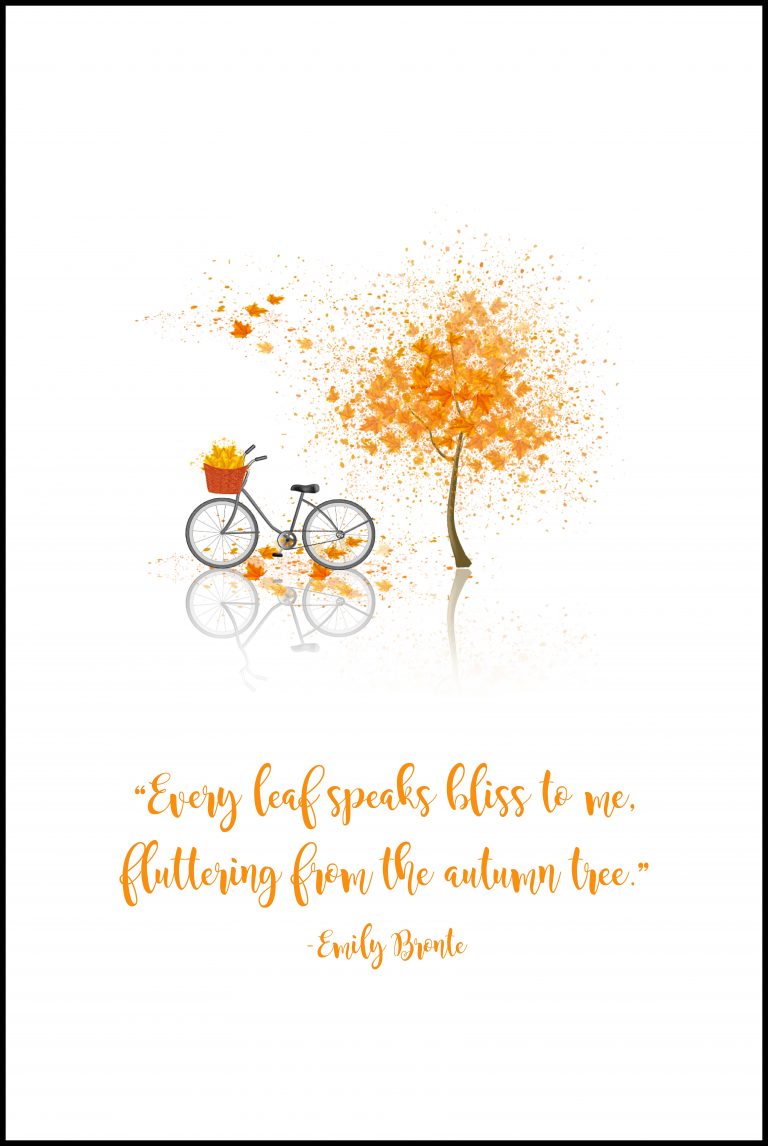 "Every leaf speaks bliss to me, fluttering from the autumn tree." -Emily Bronte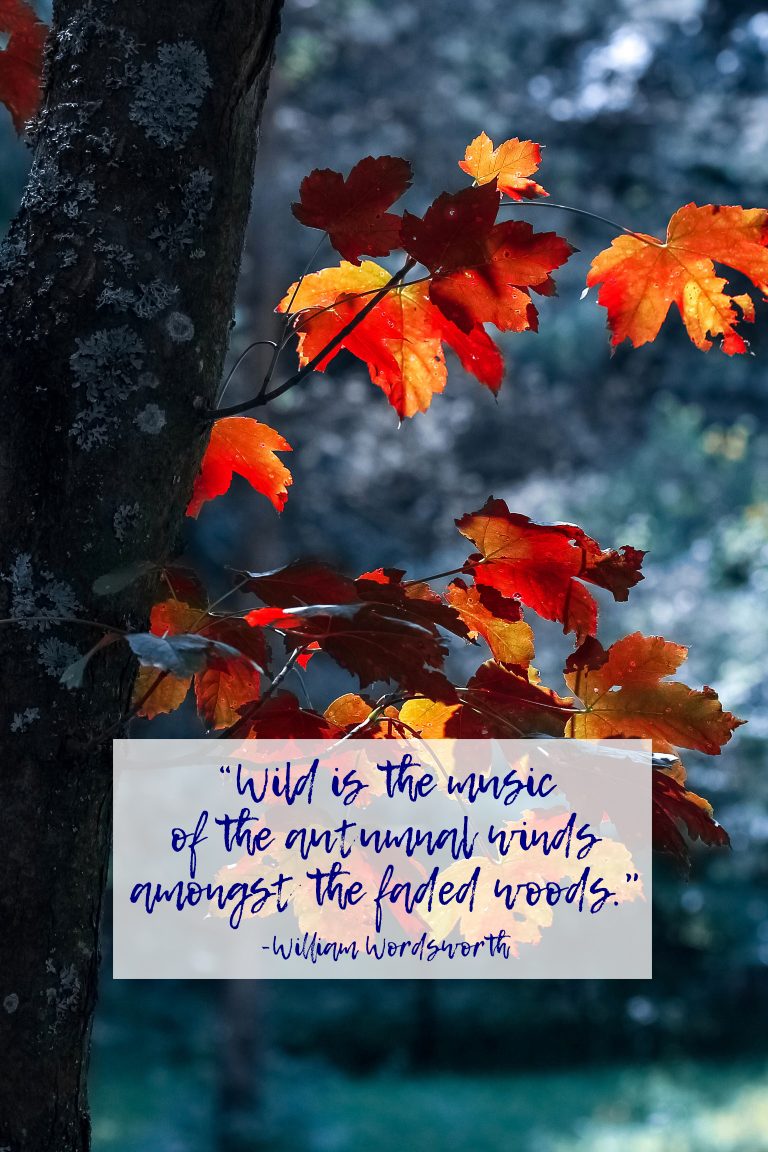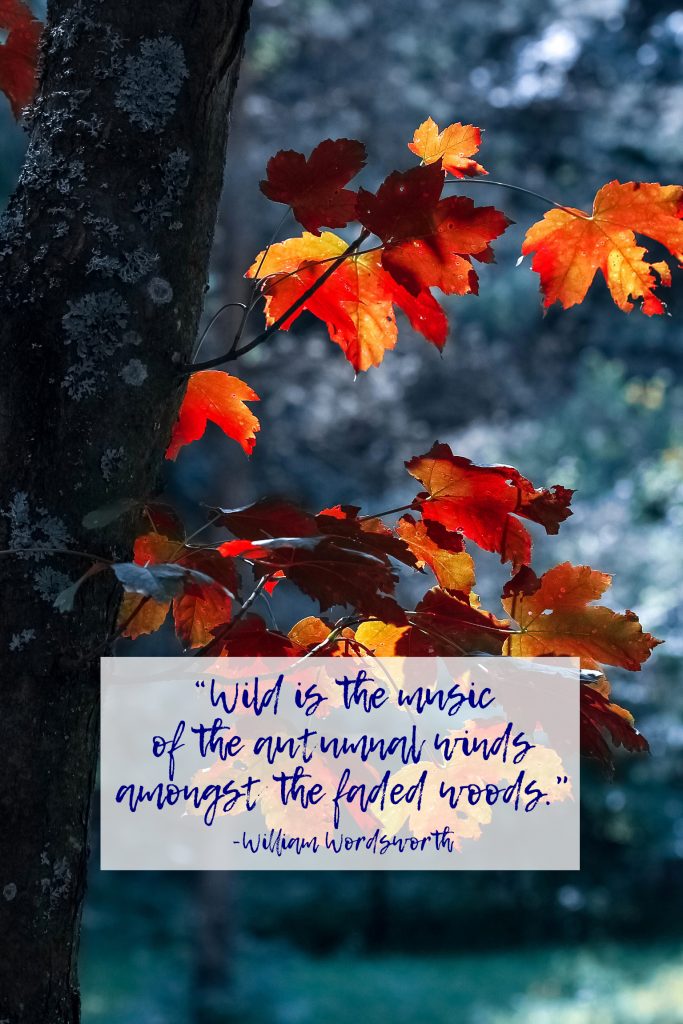 "Wild is the music of the autumnal winds amongst the faded woods." -William Wordsworth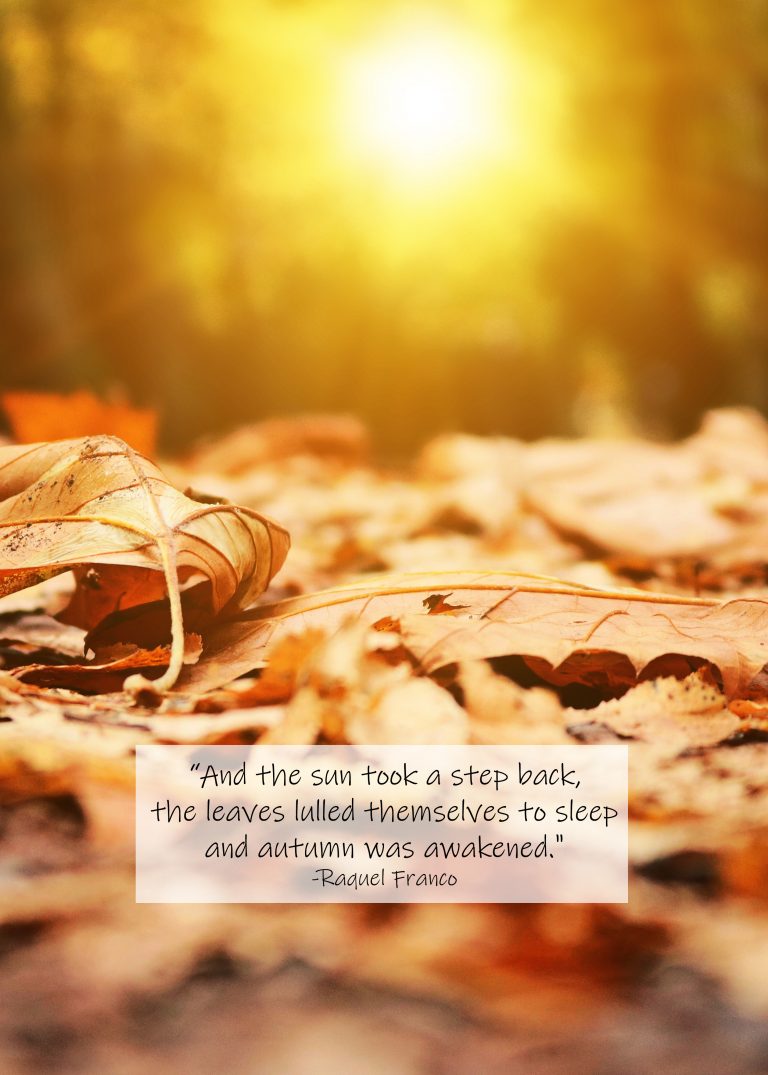 "And the sun took a step back, the leaves lulled themselves to sleep and autumn was awakened." -Raquel Franco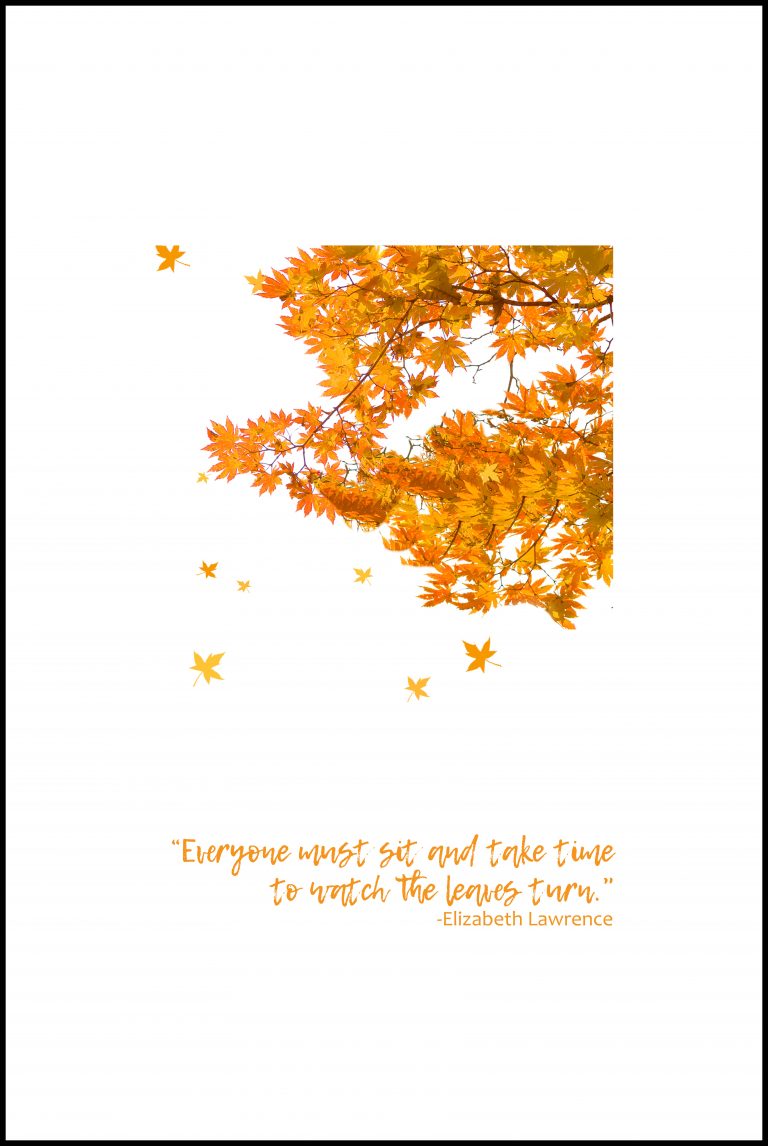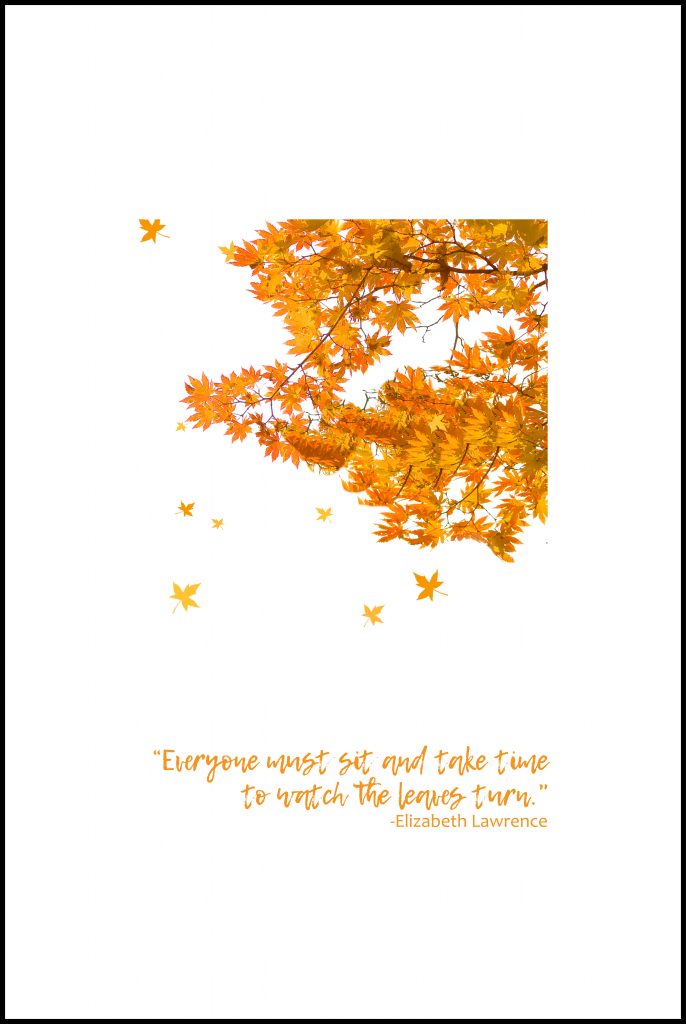 "Everyone must sit and take time to watch the leaves turn." -Elizabeth Lawrence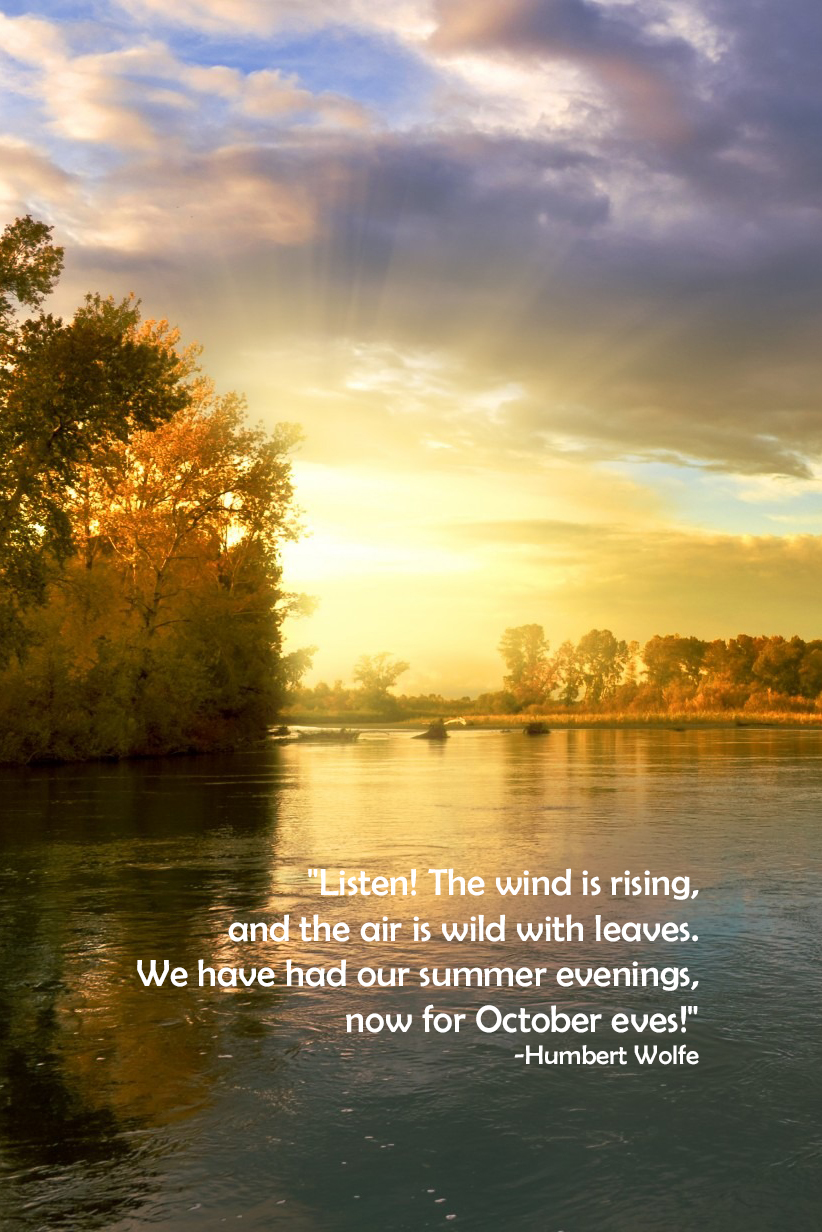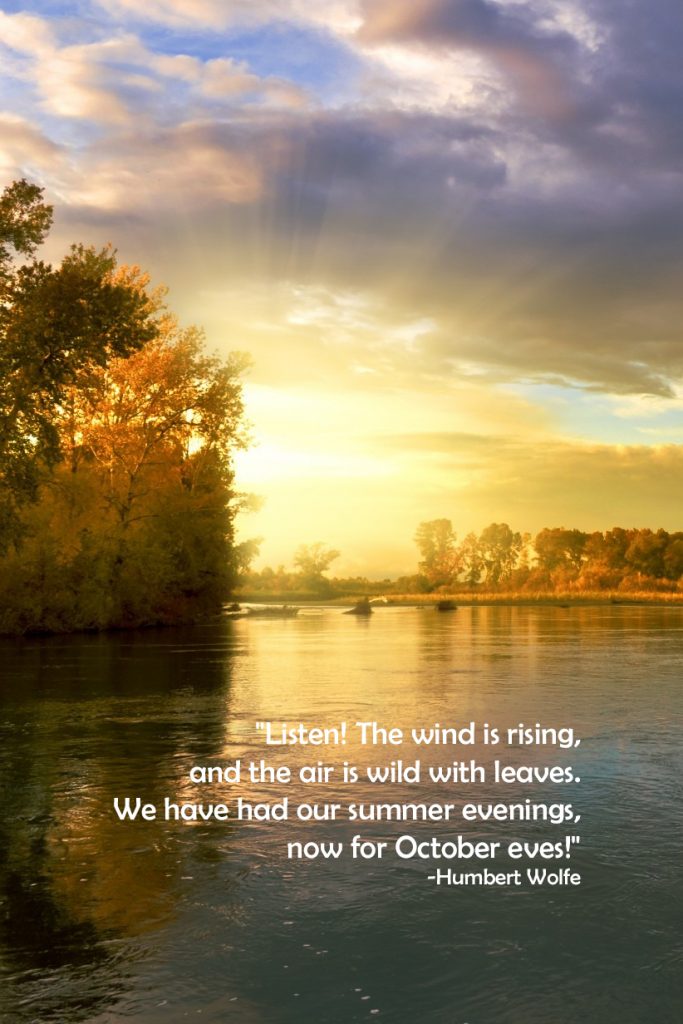 "Listen! The wind is rising, and the air is wild with leaves. We have had our summer evenings, now for October eves!" -Humbert Wolfe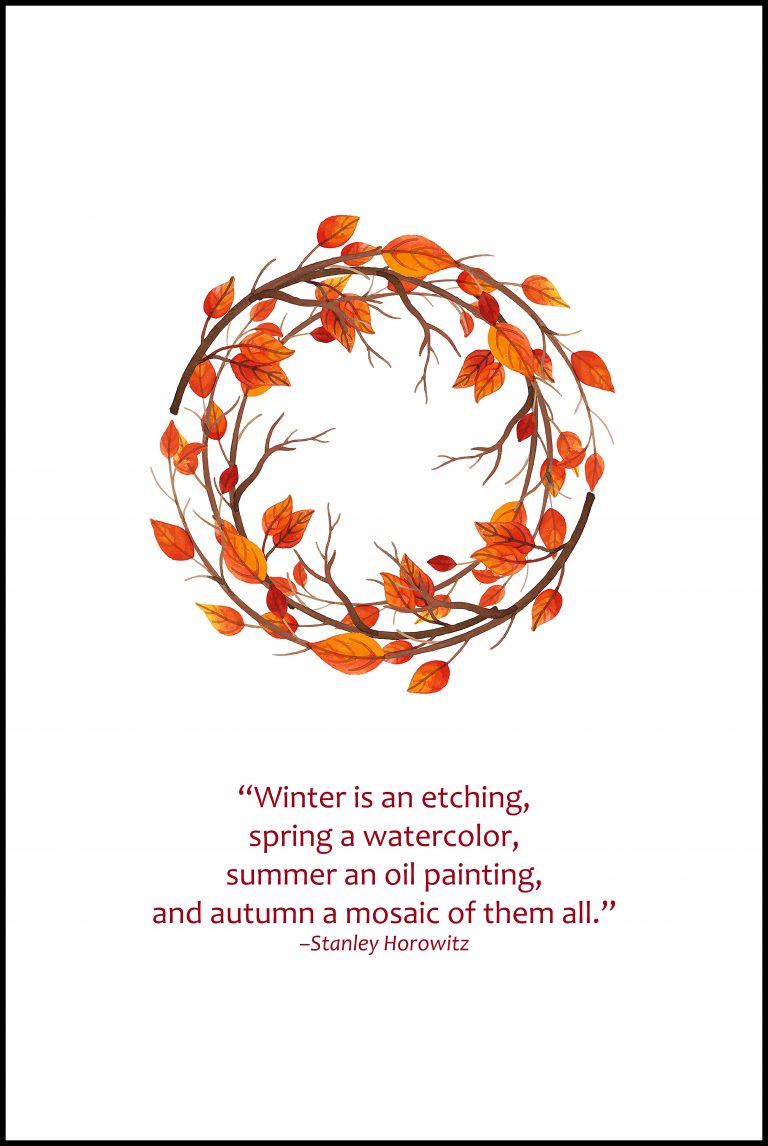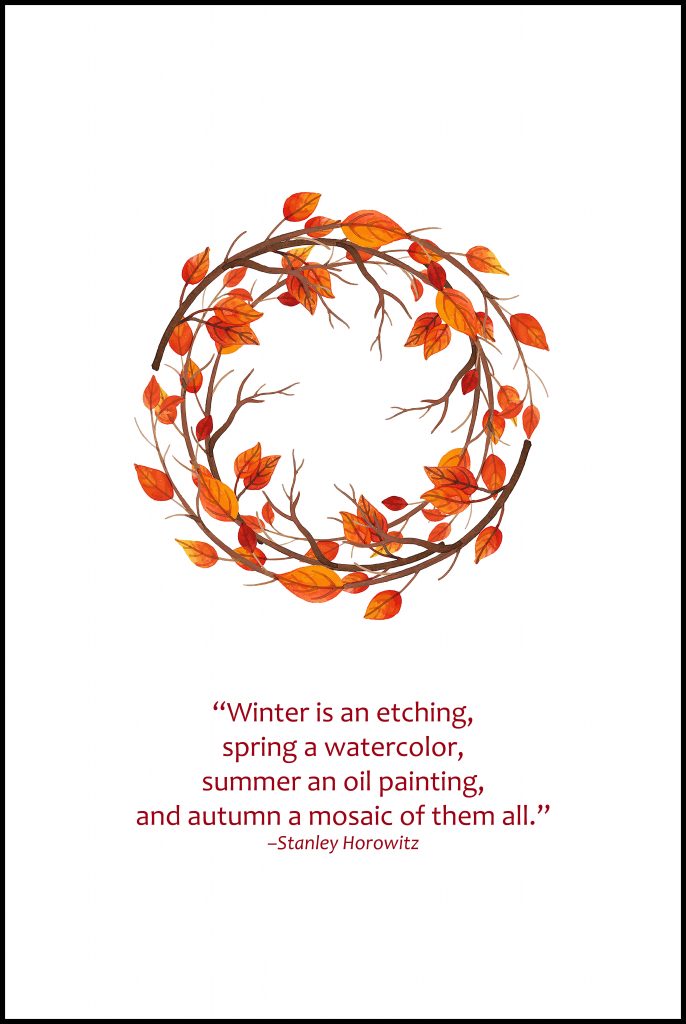 "Winter is an etching, spring a watercolor, summer an oil painting, and autumn a mosaic of them all." –Stanley Horowitz
Printing your free autumn quote printables
Printing free printables is a pretty self-explanatory process. I'm sharing a few tips to help you create high-quality prints, perfectly sized for your frames.
The previews I'm sharing within the post are low-resolution. They are fine for sharing on social media but are not print quality. Click on the download link for the size you want to print to get the high-resolution version. Using my download links also guarantees that you're downloading an image sized correctly for your particular frame.
As many of the free fall quote printables are full color photos, you may want to use a photo printing service instead of burning through all of your printer ink. If you use an online or in-person photo service for printing and are satisfied with the quality, it should work great for your autumn quote printables. I use SmugMug, but don't feel limited to this option.
If you opt to print your own autumn quotes, I highly recommend using premium photo paper to give them a professional finish. Presentation paper and white cardstock are also good choices if you like a thicker paper for printing framed home decor. Regular printer paper is okay in a pinch but won't produce the best results.
I do almost all of my home printing on a laser printer and can't recommend laser printing enough. The Canon Color ImageCLASS printer is an awesome, affordable option for home color laser printing. My current pick for a color inkjet printer is the HP ENVY 5055, which offers the best quality and ease of use you'll get in the less than $100 price range.
Are you displaying one or more of the free autumn quote printables from this post in your home?

I want to see it! Tag your images #RoseClearfield on Instagram or Twitter or post a photo to my Facebook page.
Pin this post for later for easy access to the free fall quote printables!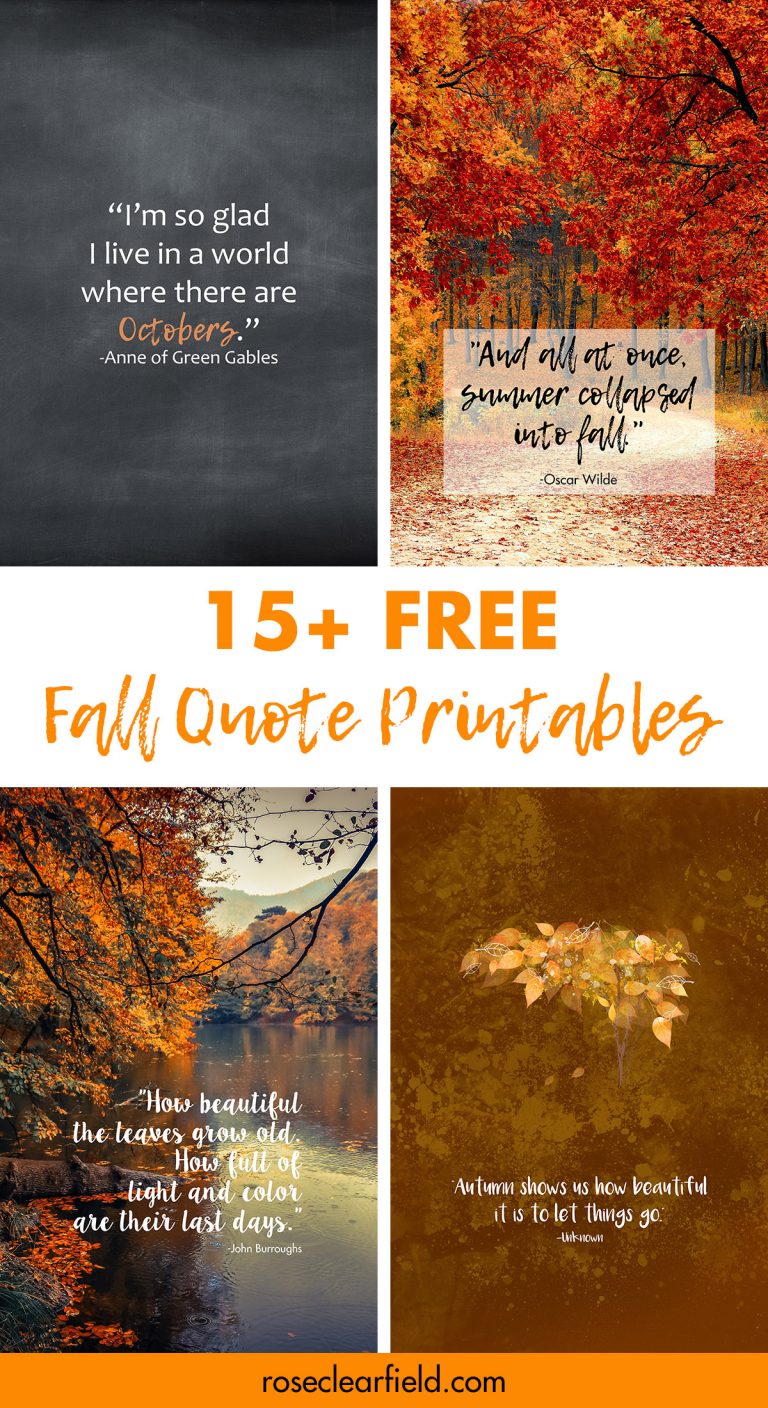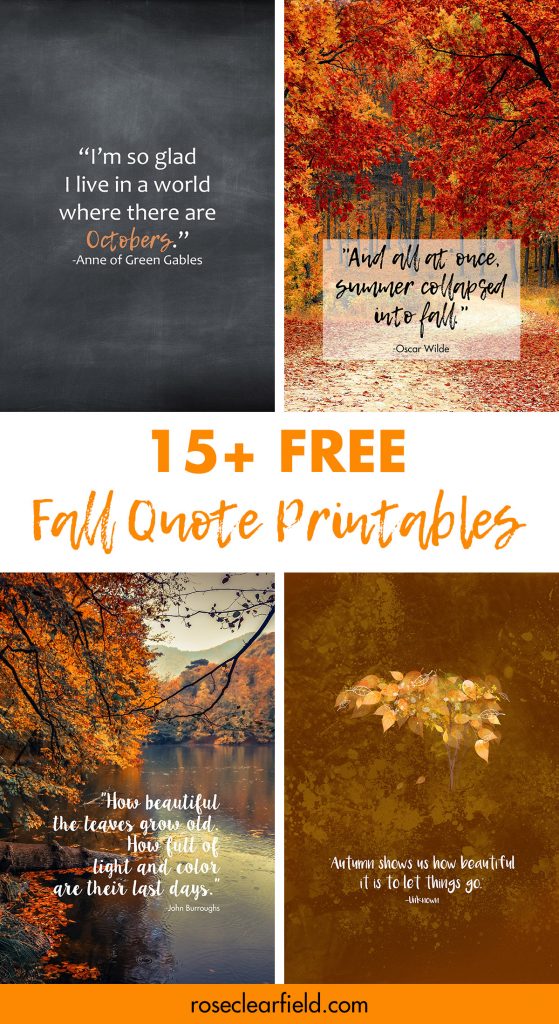 [There are a few affiliate links in this post. Thanks for your support!]
More free fall printables: