Free printable watercolor herbs art are an easy, whimsical wall art idea for your kitchen, office, or sunroom. These simple fun prints are ideal for spring or summer and work perfectly as year-round home decor as well.
I've created free printable watercolor herbs art pieces in 8×10 format, featuring 12 different common herbs. The herbs included here are as follows: basil, chives, cilantro, dill, marjoram, mint, oregano, parsley, rosemary, sage, tarragon, and thyme. There are two or three different versions of each herb. I've created prints with and without the names of the herbs. I also have a "set" print for each herb with all of the versions in one print, again with and without the name. Finally, I have a collage with all 12 herbs, again, with and without the names.
The prints all have plain white backgrounds to give you maximum flexibility for choosing different frames and incorporating the prints into a wide variety of home decor styles. Enjoy!
About the watercolor herbs art
The free printable watercolor herbs art is for personal use only. You may download and print them as many times as you like, including for classroom use. Please don't distribute the download files. If family, friends, or co-workers would like their own herbs art, please send them a link to this post where they can download their own files. Thank you!
All of the wall art designs are 8×10 format. I only provide one preview image for each herb, even though there are multiple versions available. The previews included in this post aren't intended for printing. Please use the links to download the high-resolution versions.
Please note: The preview images have black borders, as it gets confusing having so much white space in blog posts. The high-resolution download files don't have black borders.
Free printable watercolor herbs art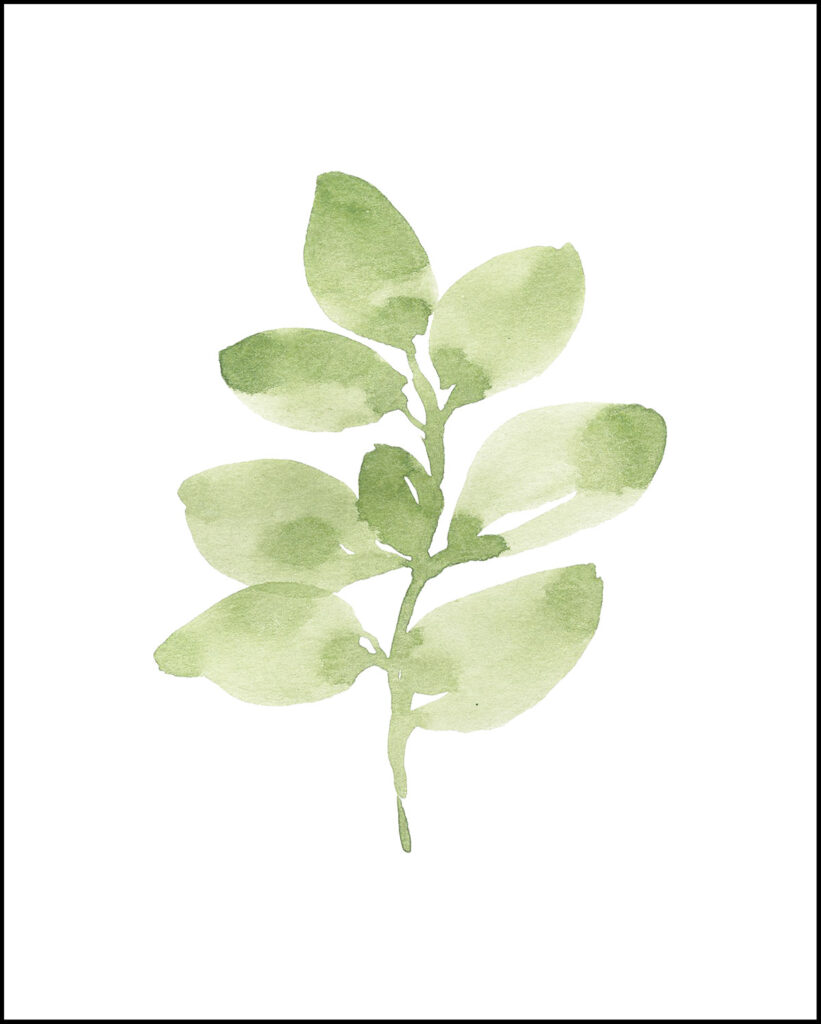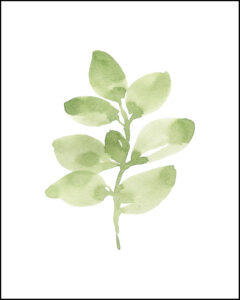 Basil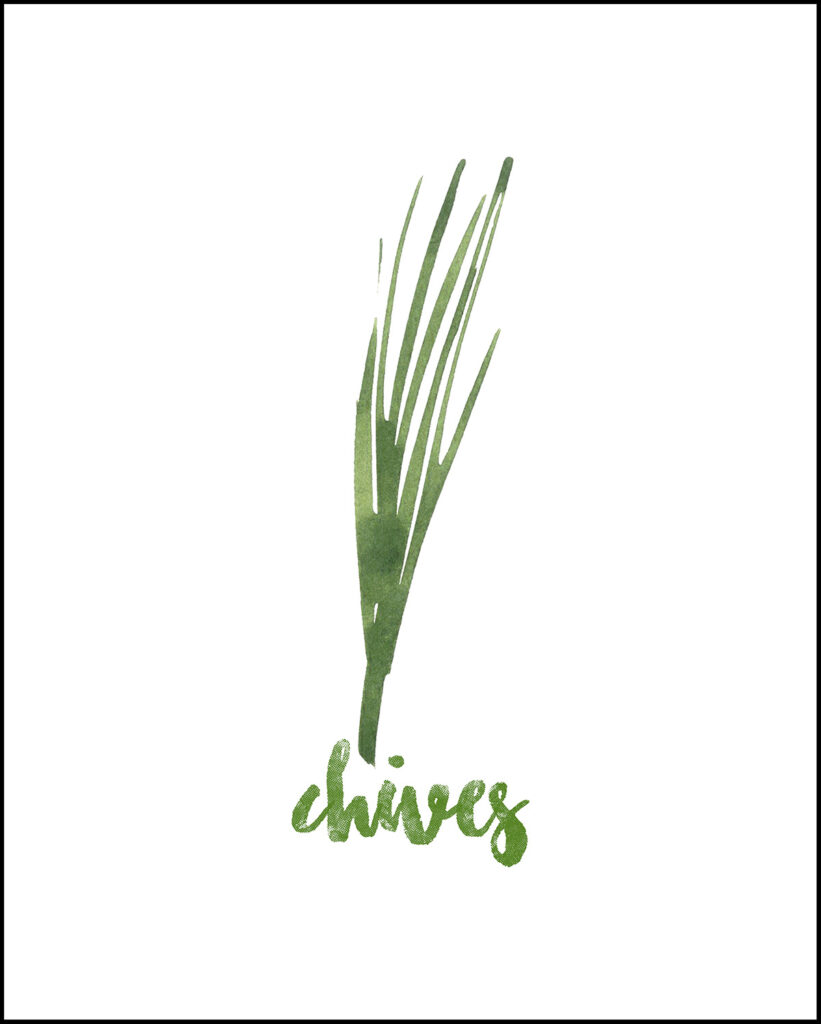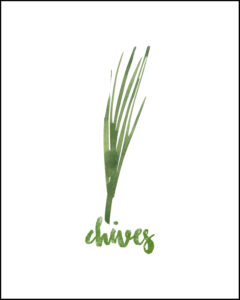 Chives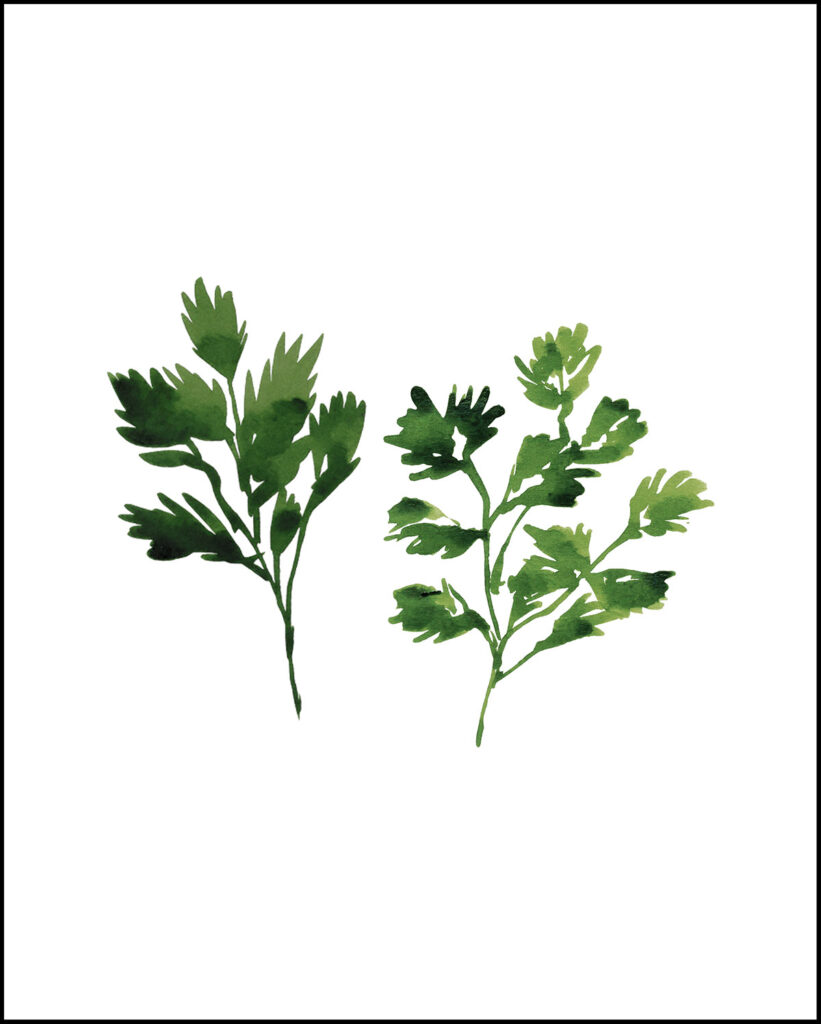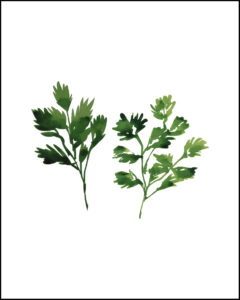 Cilantro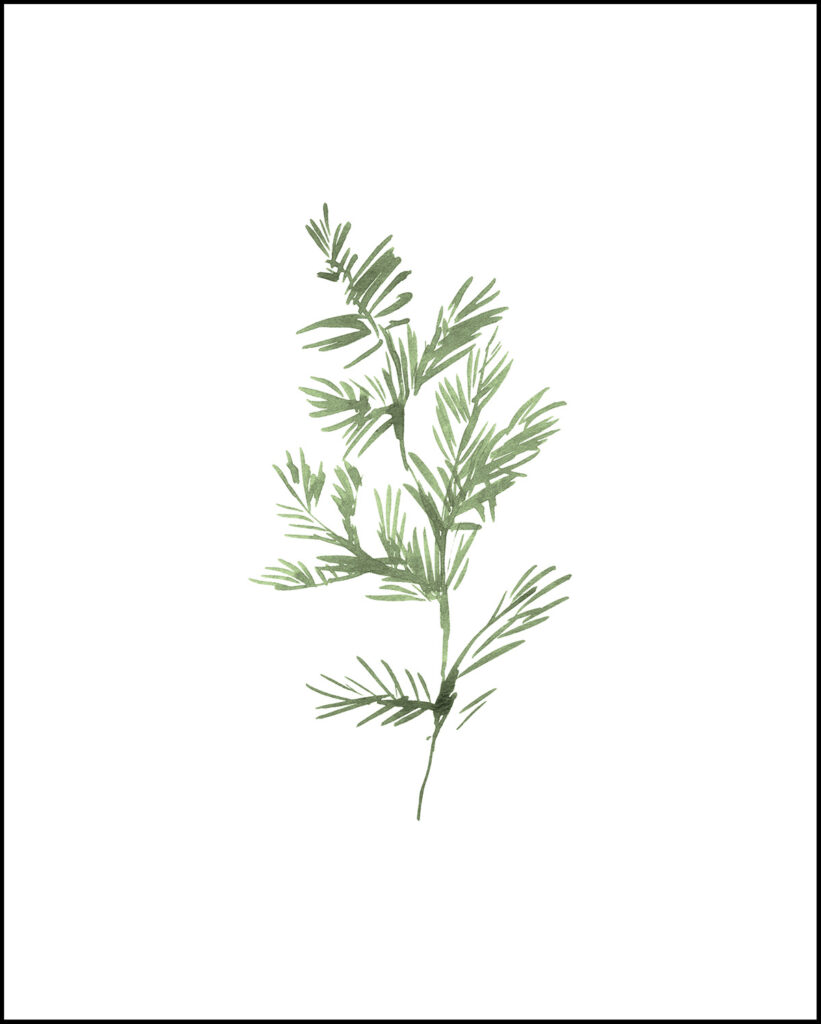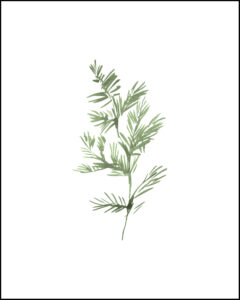 Dill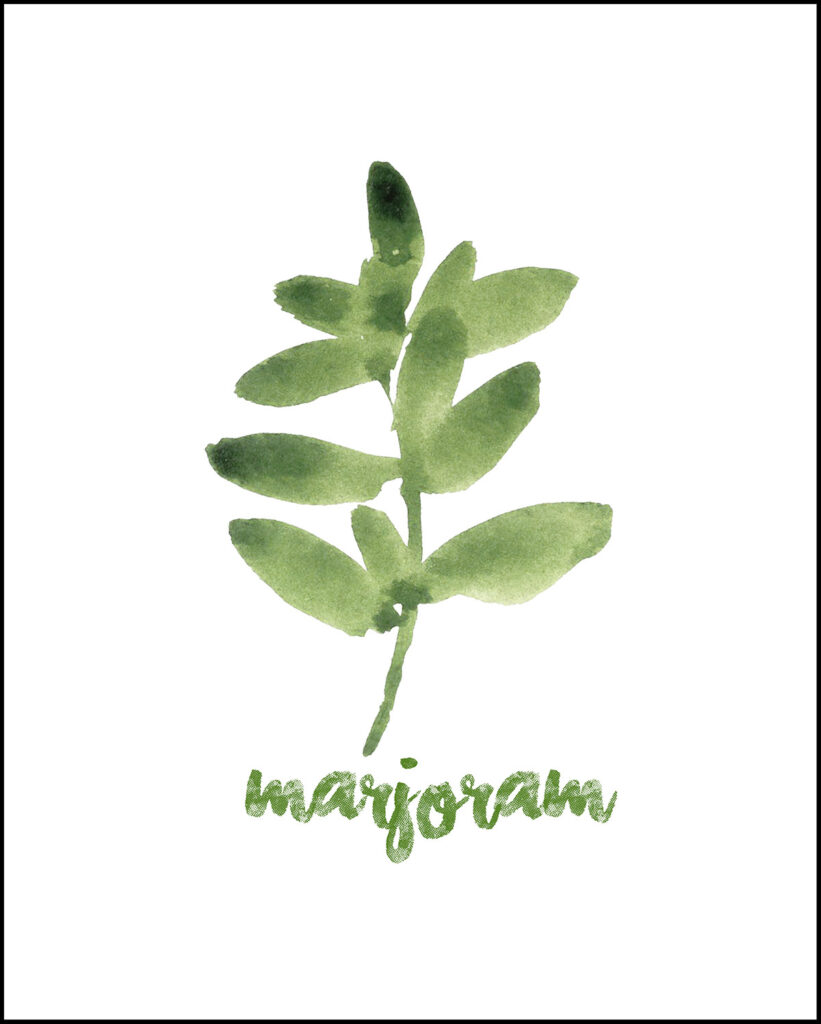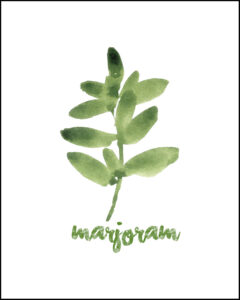 Marjoram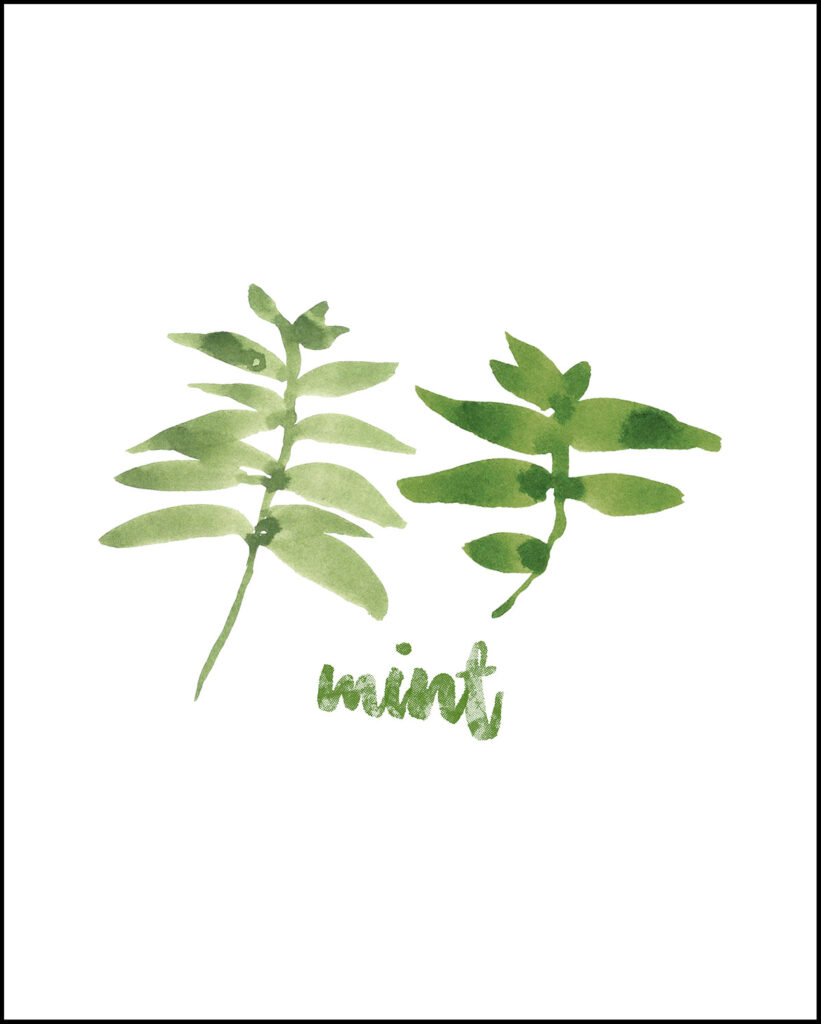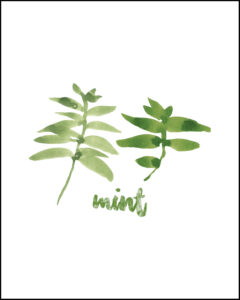 Mint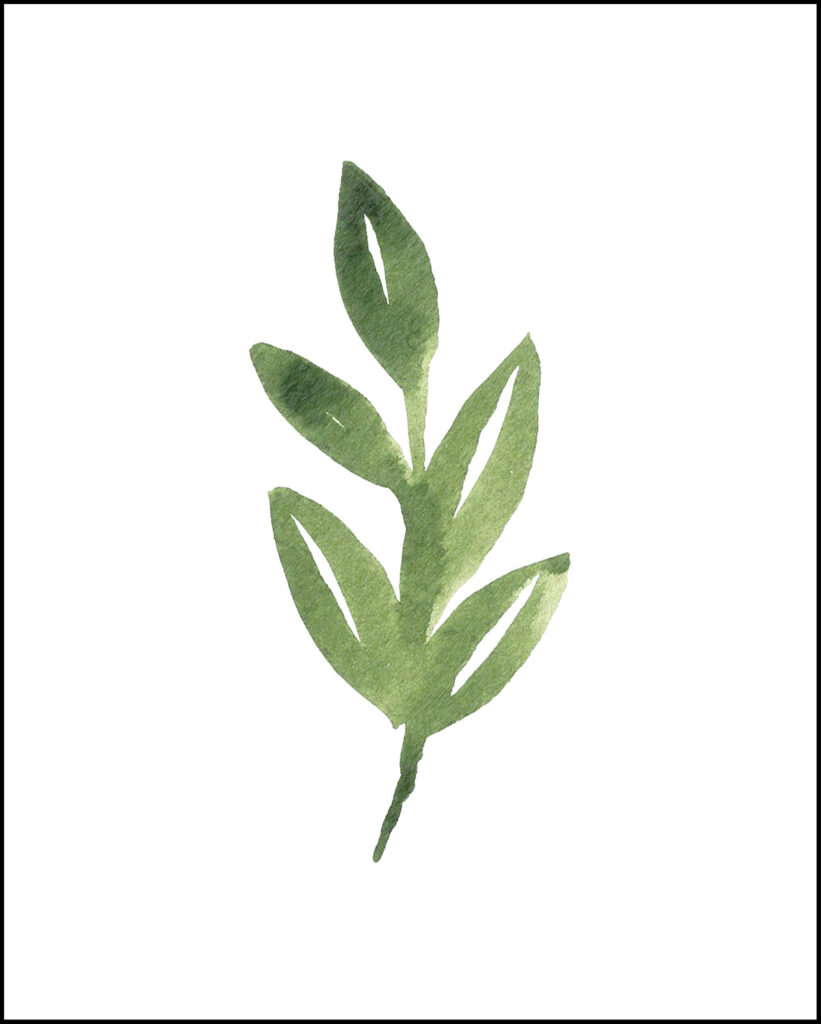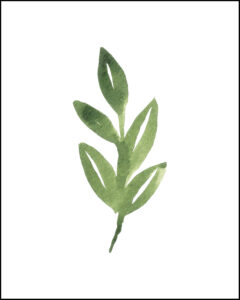 Oregano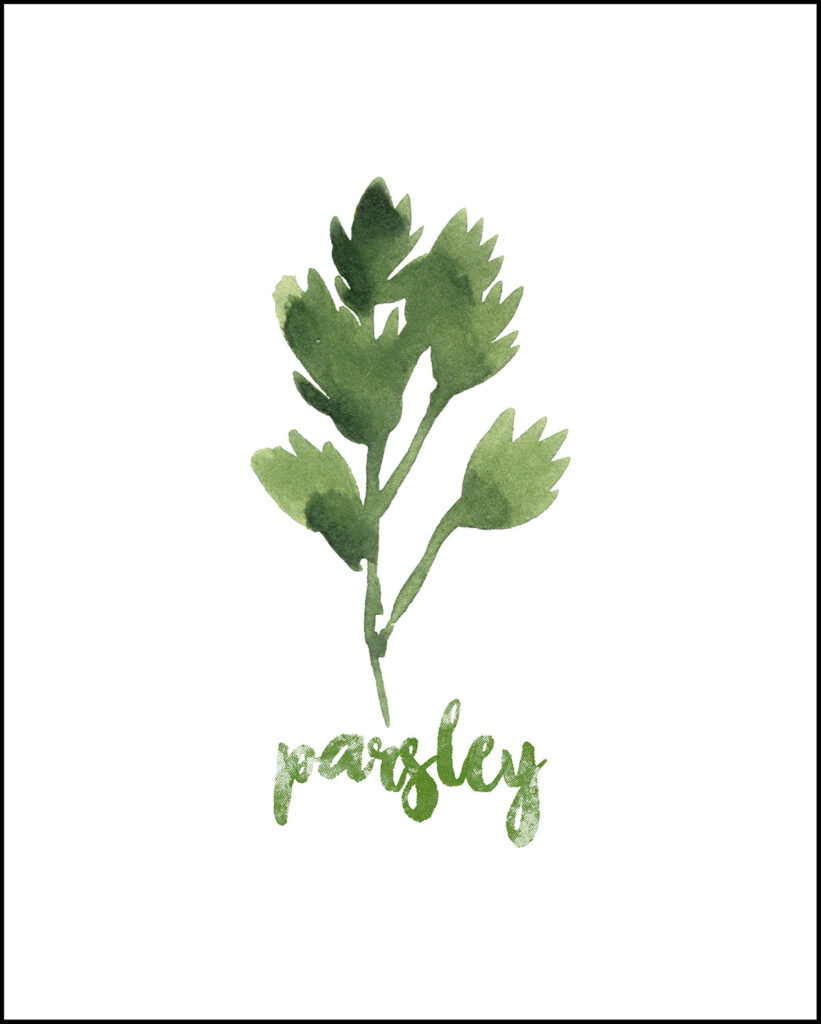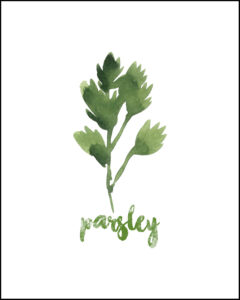 Parsley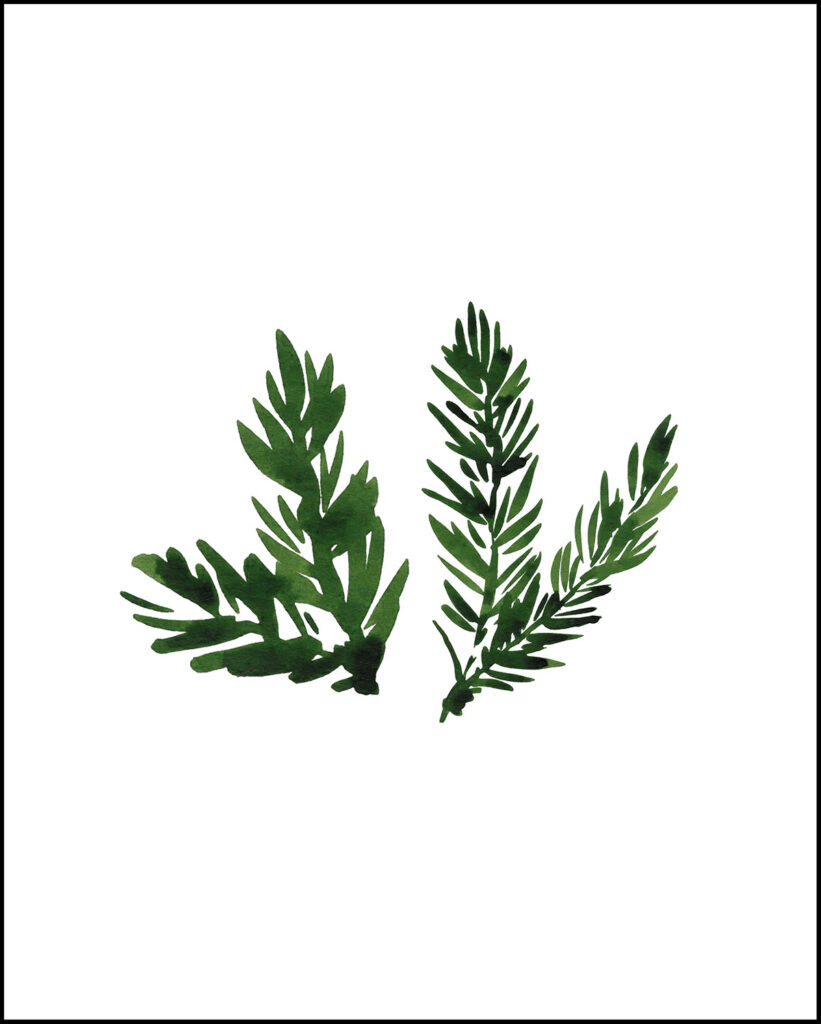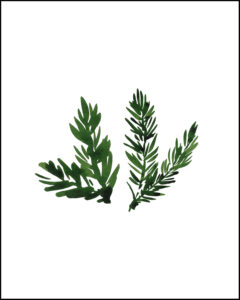 Rosemary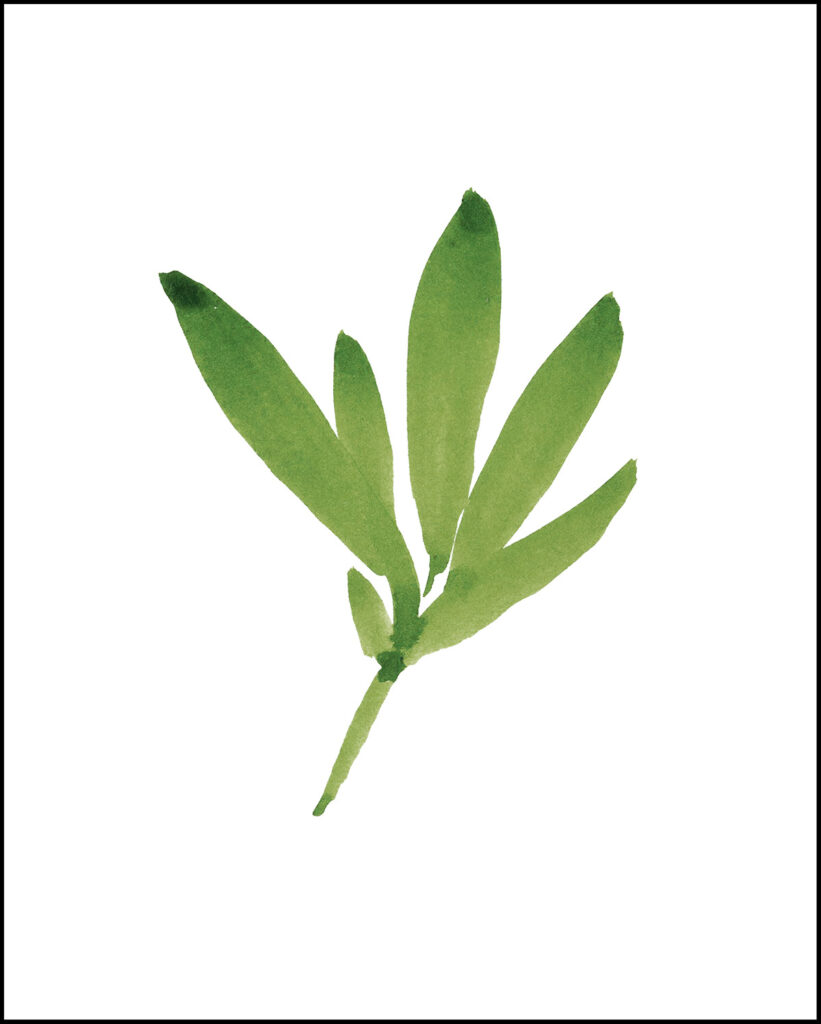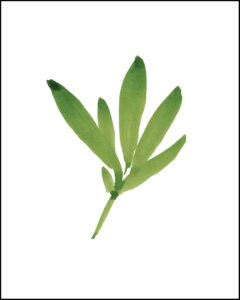 Sage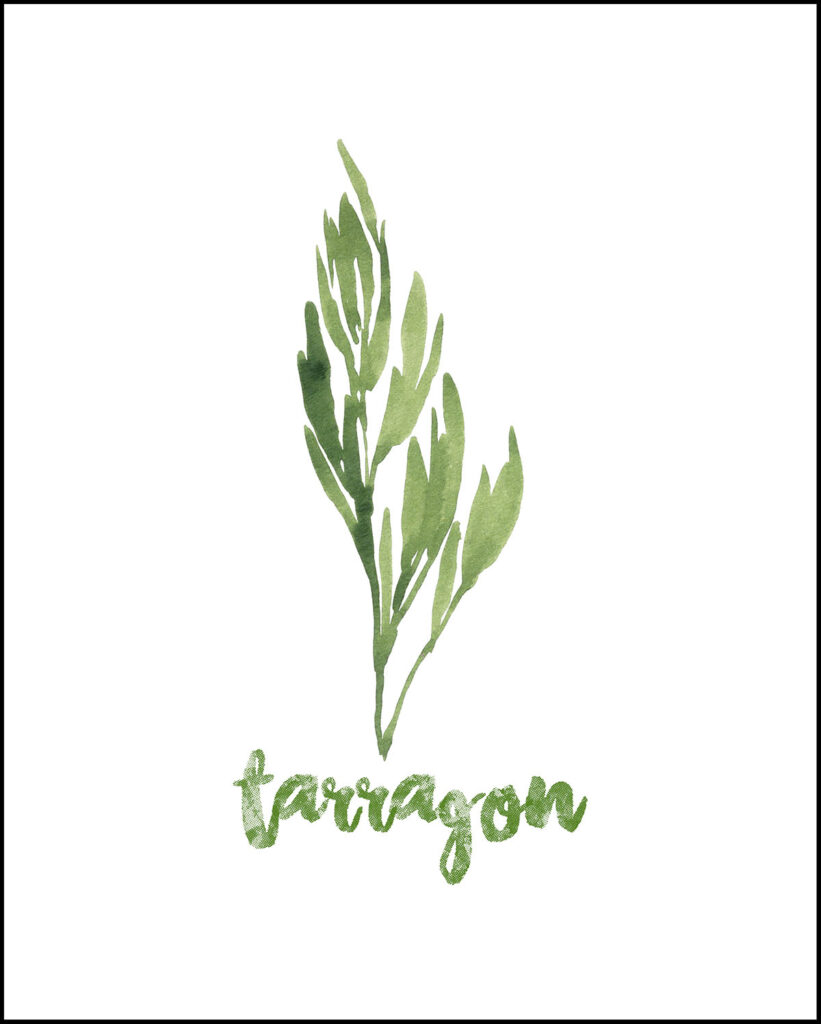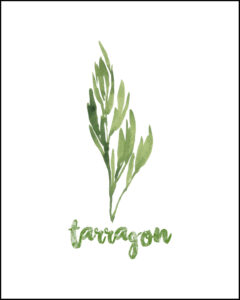 Tarragon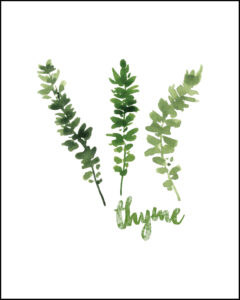 Thyme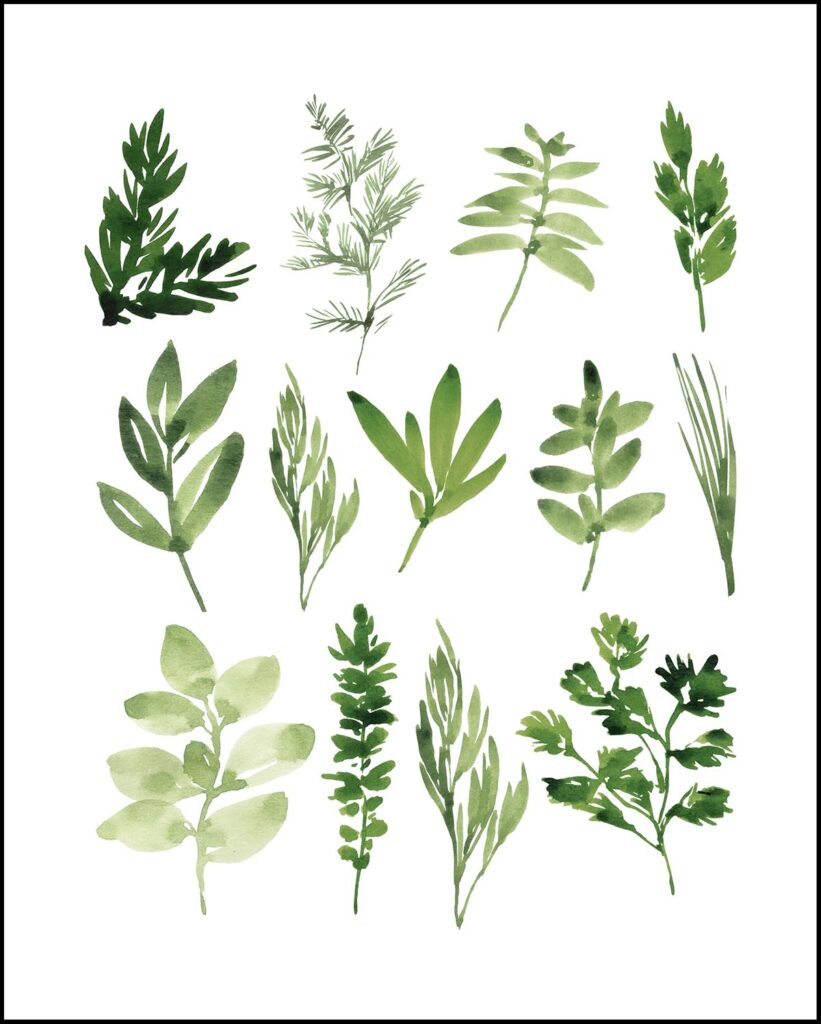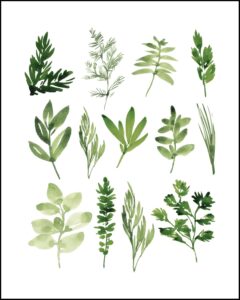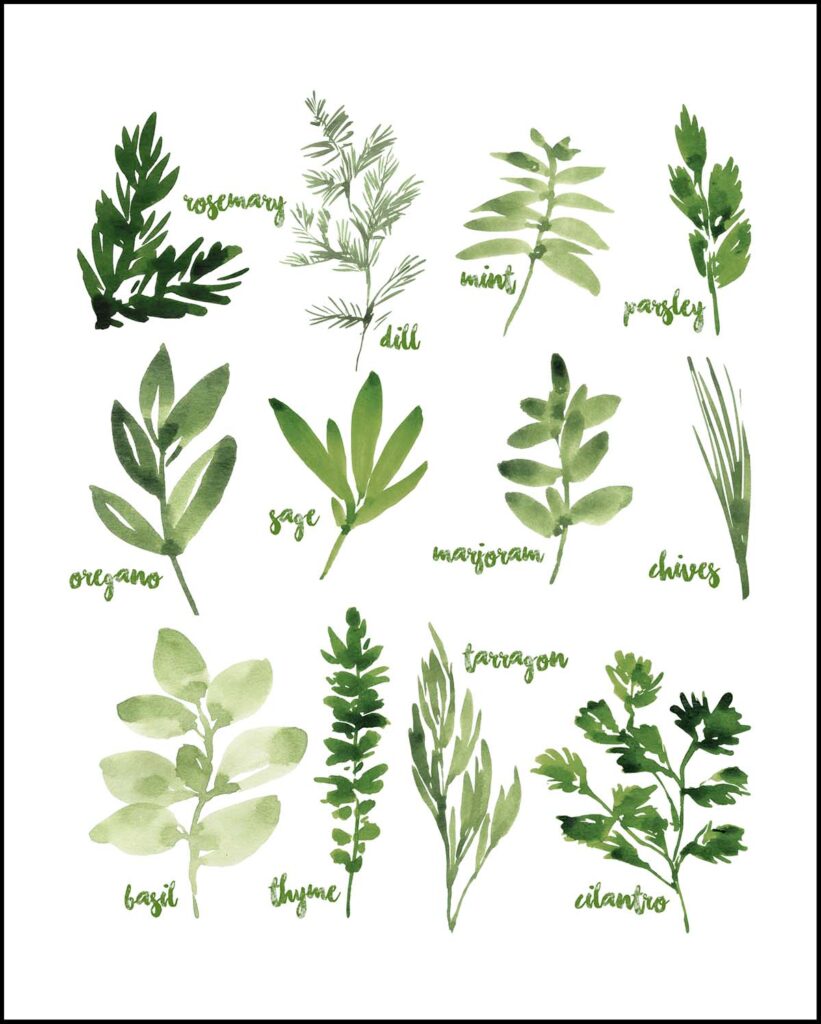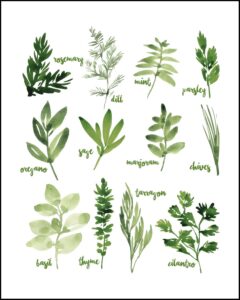 Collage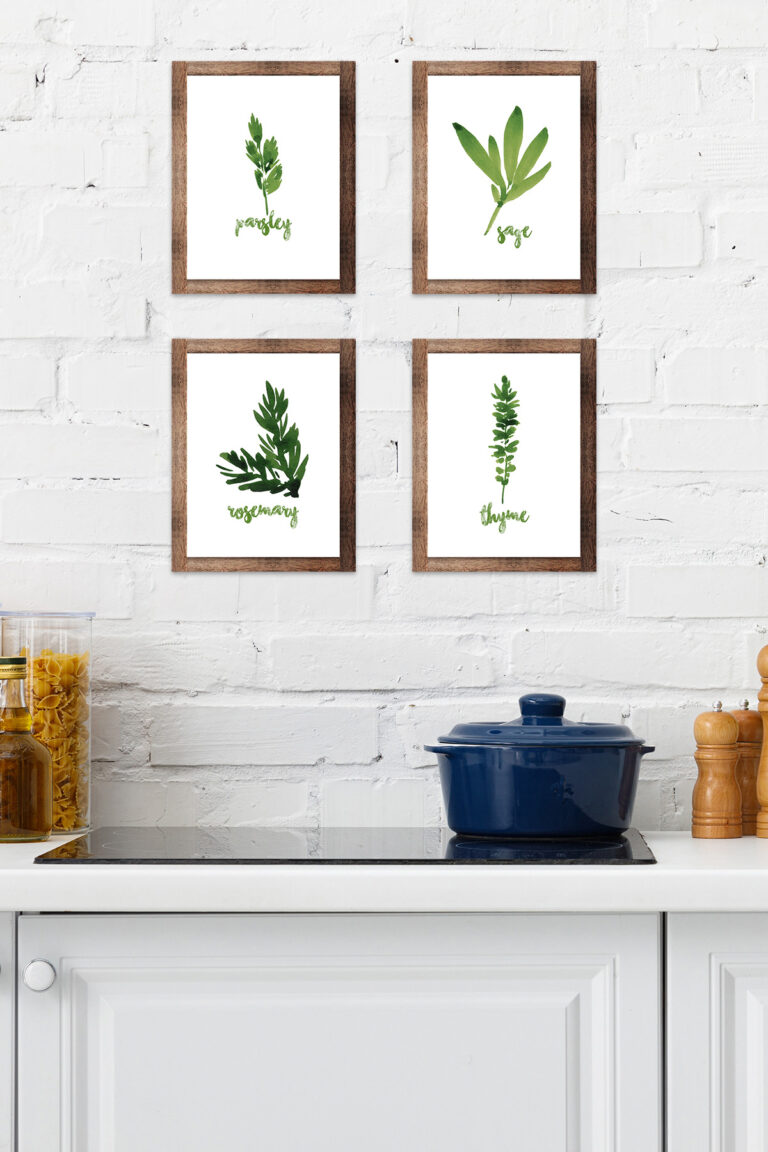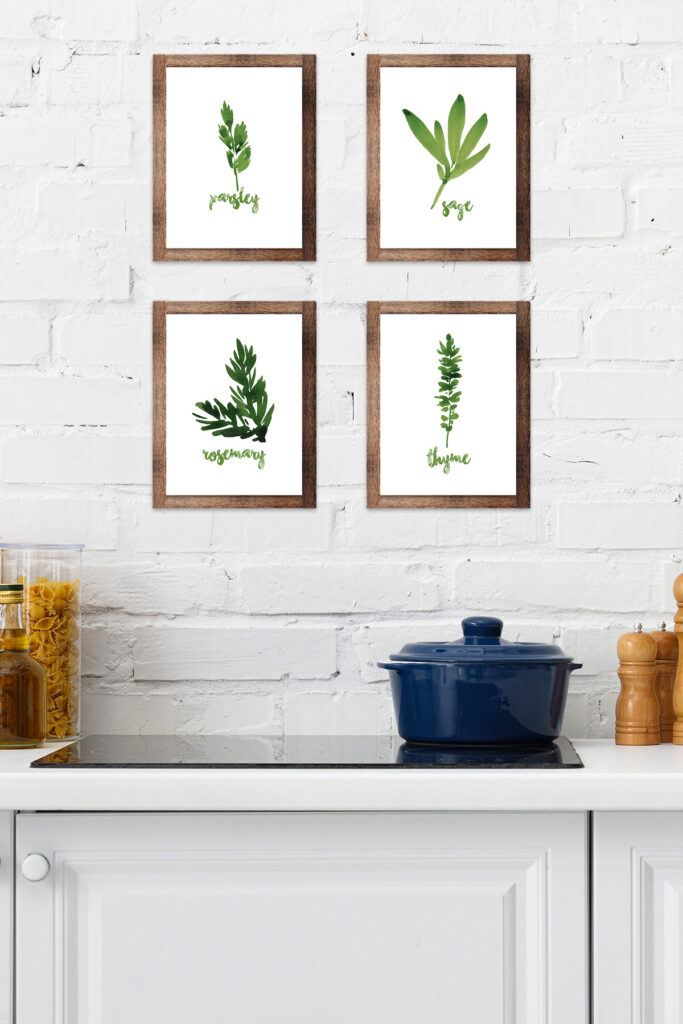 How to print watercolor herbs art
Printing your own wall art from JPG downloads is a pretty straightforward process. I'm sharing my best advice to help you make beautiful prints sized properly for your frames.
Again, please use the provided download links instead of right-clicking to save the preview images to ensure you're getting the high-resolution, 8×10 versions. The preview images are low-resolution and not necessarily formatted for 8×10 printing and framing.
My personal recommendation for at-home printing with a professional finish is Finestra Art Paper. If you prefer thicker prints with a darker finish, white card stock is another good option. Regular printer paper does work in a pinch but doesn't produce great results. Using a reputable printing service, such as Shutterfly or SmugMug, is always a great choice, too.
For most of my home printing, I use a laser printer. I highly recommend the Canon Color ImageCLASS printer for color laser printing. For inkjet printing, my current recommendation is the HP OfficeJet 3830. At this price point, you won't find another inkjet printer that provides this level of quality and ease of use.
[Disclaimer: There are a few affiliate links in this post. Thanks for your support!]
Are you using the watercolor herbs art for wall decor in your house or office?

I want to see it! Tag your images #RoseClearfield on Instagram or Twitter or post a photo to my Facebook page.
Pin the printable watercolor herbs wall art for easy access later!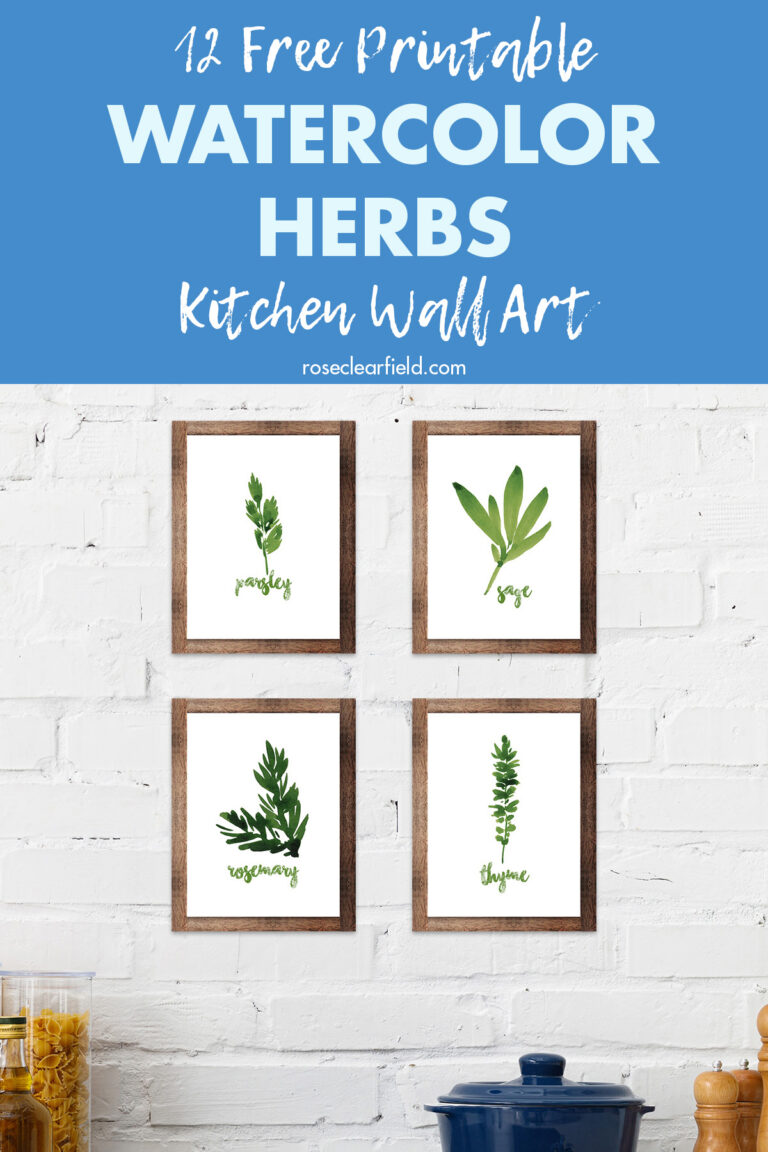 More free printable home decor: