I've been shopping on Etsy as long as I've been selling on Etsy – 10 years. How has Etsy been a thing for over 10 years already? While there are so many amazing items to shop for on Etsy, there's also a lot of junk. You don't want to shell out big bucks for a supposedly handmade piece that turns out to be a cheap mass produced item from China. As such, I tend to shop from the same sellers over and over again and approach new sellers with caution. After 10 years, I've found a number of sellers I absolutely love and am excited to be talking about with you here.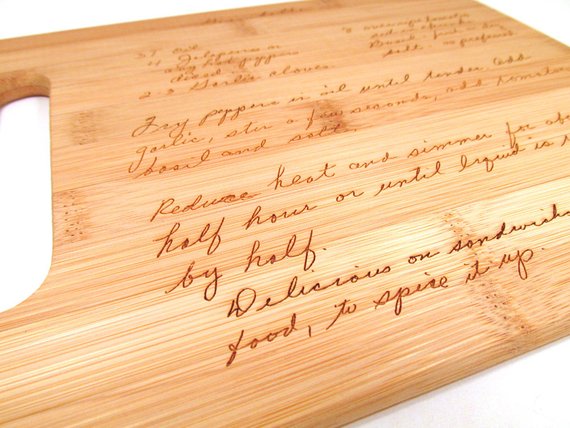 memoriesforlifesb
Of course, I couldn't write an Etsy gift guide without talking about my friend Edi of memoriesforlifesb. I have gifted so many of Edi's custom engraved picture frames over the years, mostly for weddings and Christmas. (I have a custom baby frame for Tommy.) For the holidays, I also love her handwritten engraved cutting board (pictured above), first home wooden ornament, and etched beer mug.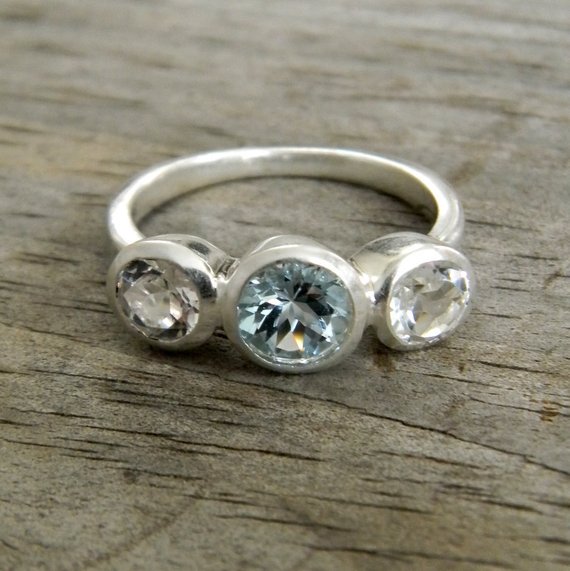 onegarnetgirl
We got my three-stone anniversary band (pictured above) for our five-year wedding anniversary from Madelynn's shop onegarnetgirl. Nearly seven years later, I'm still so happy with this purchase and get comments on the ring all the time. (For the record, I LOVE this more recently listed three-stone band, too.) I own a number of Madelynn's single stone rings as well. Her stacking ring sets are to die for, like this set with iolite, peridot, and blue topaz. You seriously can't go wrong here. All of her work is stunning, and she will customize sizes/stones for almost anything in her shop.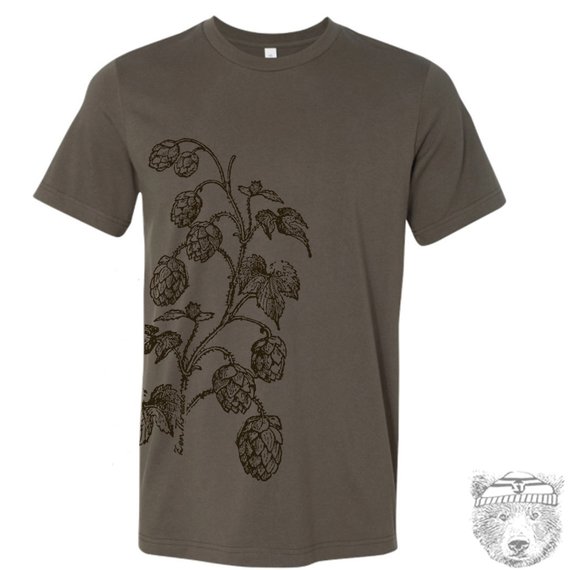 ZenThreads
Brandy of ZenThreads offers some of the most original, hilarious, high-quality t-shirts and other clothing items that I've found anywhere online. I've bought her t-shirts for my brother for several Christmases, such as holiday bear, manatee in a canoe, and one of my all-time favorites hops plant (pictured above). I bought her ugly sweater print in a long-sleeve design (not available right now, unfortunately) that I wear all the time through the winter.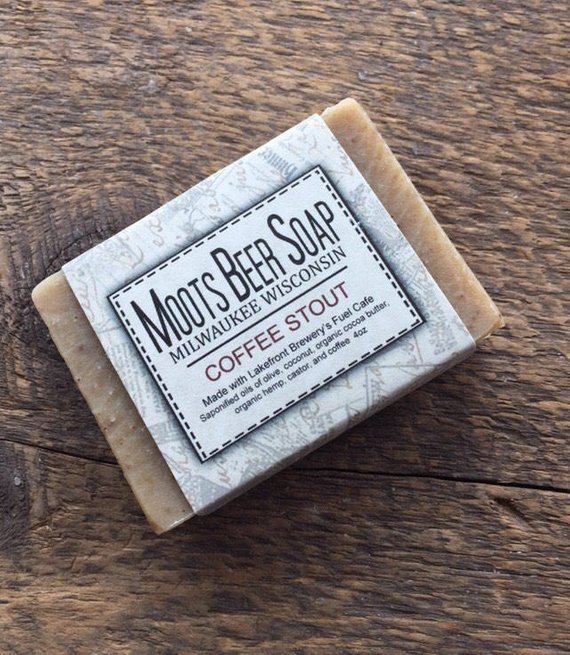 MootsSoap
I couldn't put together an Etsy gift guide without including a couple of fellow Wisconsin sellers. I've bought soap from Jill of MootsSoap a few times, mostly for my brother and his wife who like to put out handmade soaps for company. Her beer soaps smell amazing, not at all like you're hanging out in a bar. The two I've purchased are coffee stout (pictured above) and drunken goat. In addition to soap, my gift picks from Jill include essential oil blends, honey butter sunshine scrub, and herb garden soy candle.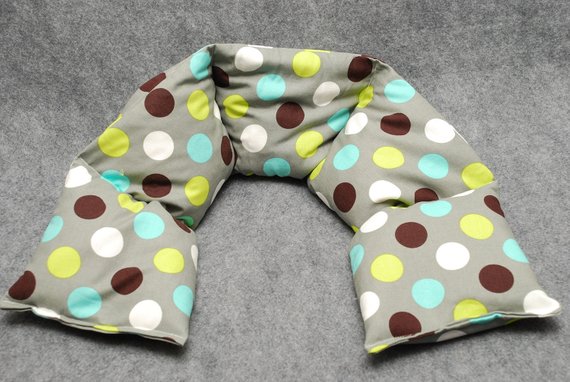 TinyLilStitches
I met Toni of TinyLilStitches through another local maker at a couple of craft fairs a few years back. My husband and I both have her neck heating pads (pictured above) and use them all the time, especially in the winter. I like the neck heating pad size because it's perfect for drapping diagonally across either shoulder or stretching across the lower back, which are my worst back spots. Toni offers heating pads in various sizes as well as quilts and table runners. Her gift sets are perfect for holiday presents.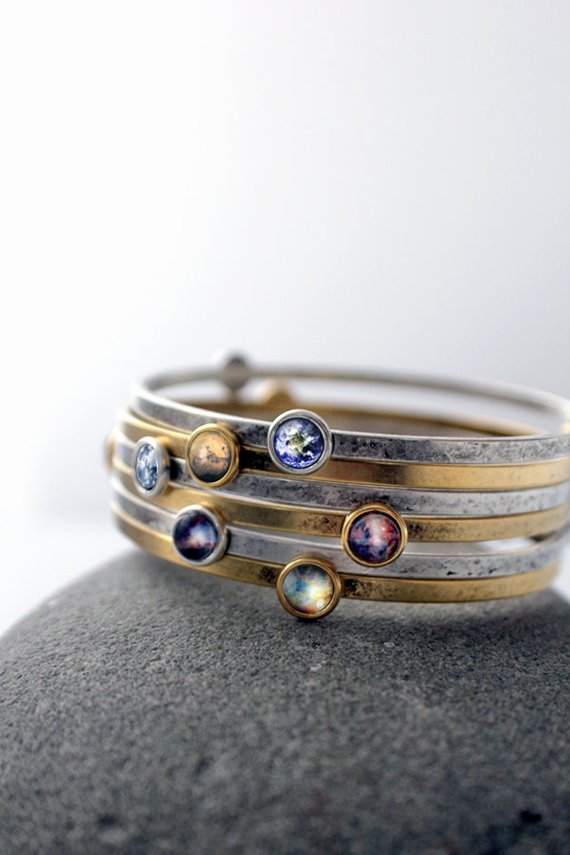 yugentribe
I'm a sucker for celestial imagery and have been admiring Lauren's work at yugentribe for years. You'll be hard-pressed to find more unique, high-quality jewelry under $100 anywhere. My personal favorites include the full moon necklace, galaxy stackable bracelets (pictured above), and solar system cuff. But you really can't go wrong here. I would wear just about any of her pieces. I also love her moon phase leggings (this design is available as yoga pants, too!) and wear them all the time around the house.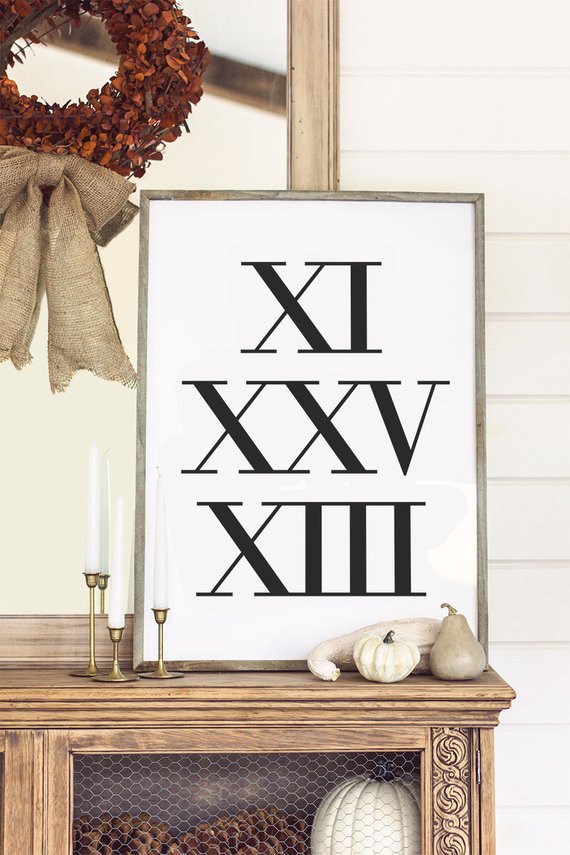 jennasuedesign
I discovered Jenna's shop jennasuedesign while decorating our home. We have a couple of her prints: the knife fork and spoon utensils art print, which I rotate into the kitchen when I'm not displaying seasonal/holiday pieces, and the lighthouse art print, which hangs in our nautical-themed guest bedroom. For gift giving, I love the custom sketch of your home art, custom house number art print, Roman numerals art print (pictured above), and custom script, quote, or song lyrics art print.
Jenna has two additional shops, which are also ideal for gift giving: jennasuecityscapes and jennasuemaps.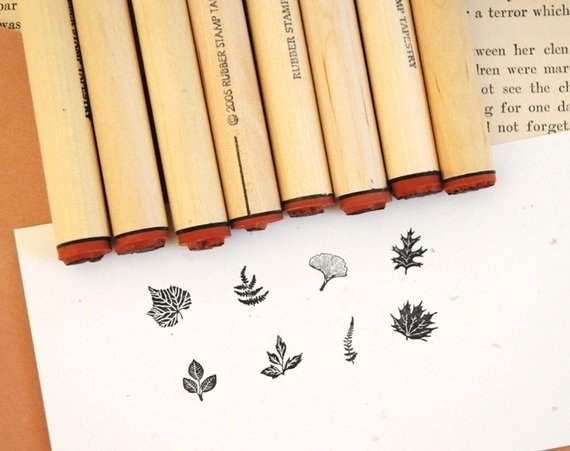 norajane
I know that a rubber stamp shop is a really niche pick for an Etsy gift guide. But Mollie's shop norajane has been one of my favorites since the early days of Etsy. Her stamps are extremely affordable and among the highest-quality stamps I've ever used. Mollie's tiny designs are so original and fun. Rubber stamps are the perfect stocker stuffer for the DIY folks in your life and also make great teacher gifts and party favors. If you're giving a gift to someone who makes their own greeting cards, Mollie's holiday stamps are ideal. While it's hard to pick just a couple favorites, shockingly, the two stamps/stamp sets I go back to over and over again are the button and tiny leaf sampler (pictured above).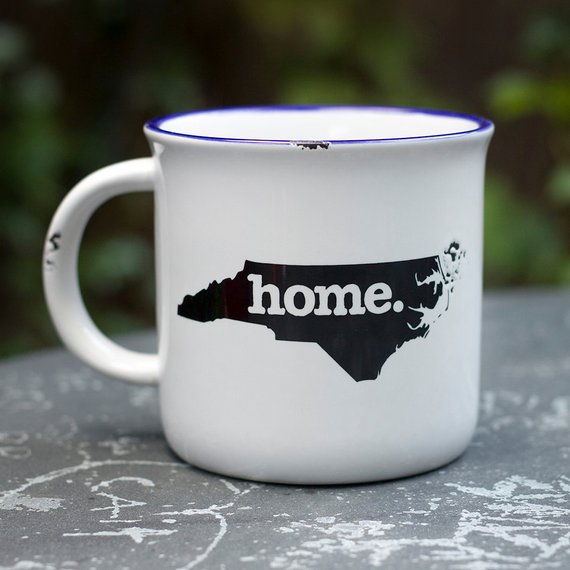 HomeStateApparel
Zeke of HomeStateApparel offers the original home state designs. (There are a ton of knockoffs/similar designs available now, but this is the original shop.) Of course, the shirts – men's/unisex, women's, and kids'/babies' varieties – are the classic pick. I'm also a big fan of the camping mugs (pictured above) and diner-style ceramic mugs, which you'll find in the home goods section. The rustic wood plaques are another great present pick and are available in the home goods section as well.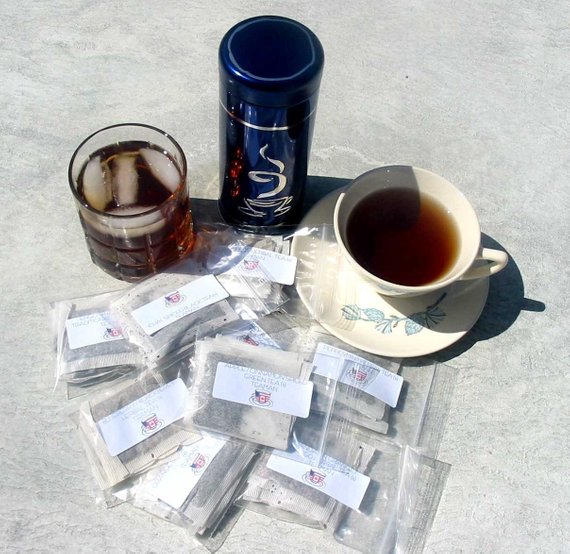 teaman
Teaman is another shop I've been frequenting for gifts since my early years on Etsy. Tim offers a staggering range of tea blends at extremely affordable prices. Typically, I buy his variety sampler packs and split them up between two or three people, as they're huge and it allows everyone to try new flavors. If you're looking for a specific flavor, I'm sure you'll find it as he has such a variety of teas in his shop.
[Disclaimer: I received a $10 Etsy gift card from Awin.com for creating an Etsy gift guide. The Etsy links in this post are affiliate links. I was not sponsored to promote any specific Etsy shops. All opinions are 100% my own. Thanks for your support!]
What are your favorite Etsy shops for gift giving?
Feel free to leave links in the comments!
More gift guides: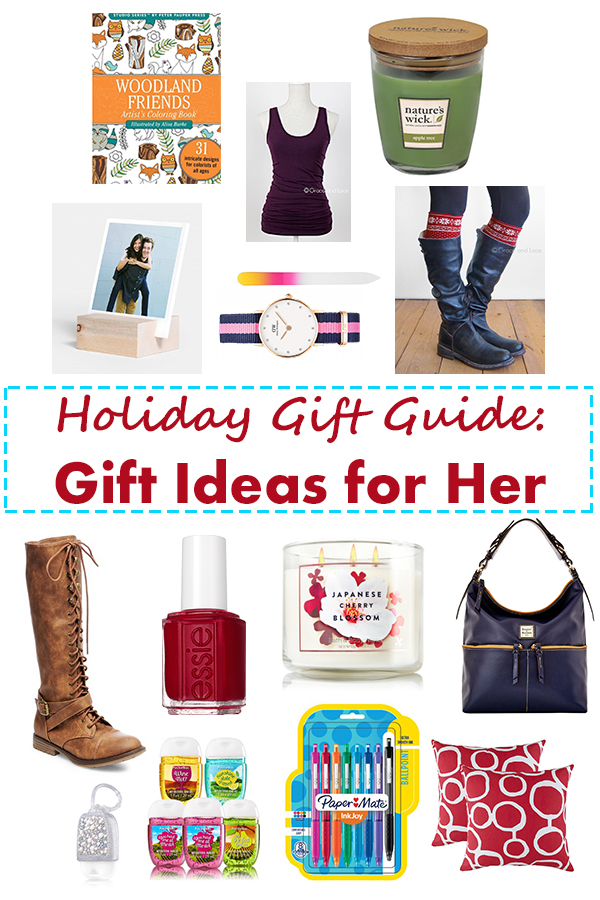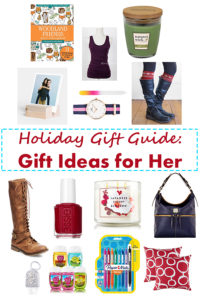 Holiday Gift Guide: Gift Ideas for Her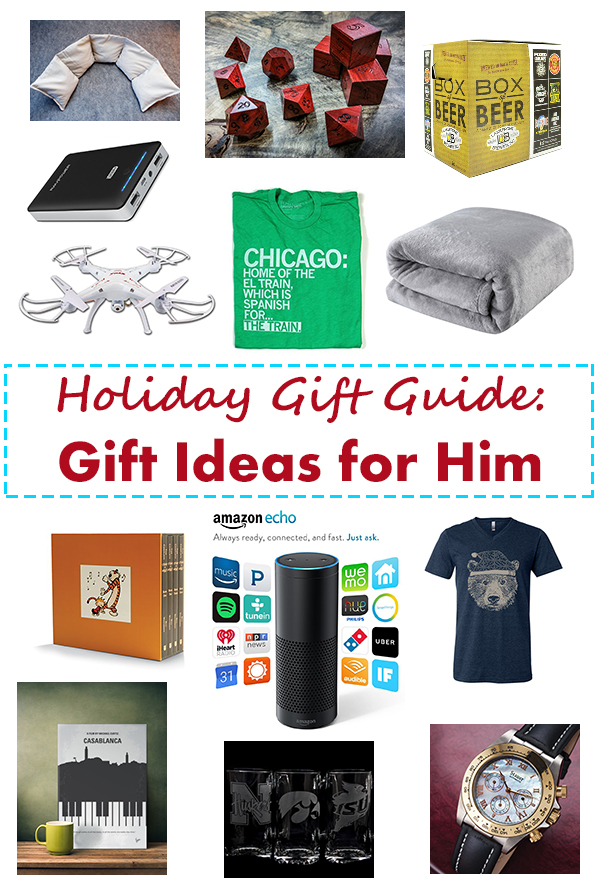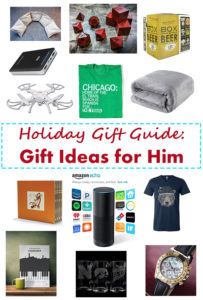 Holiday Gift Guide: Gift Ideas for Him