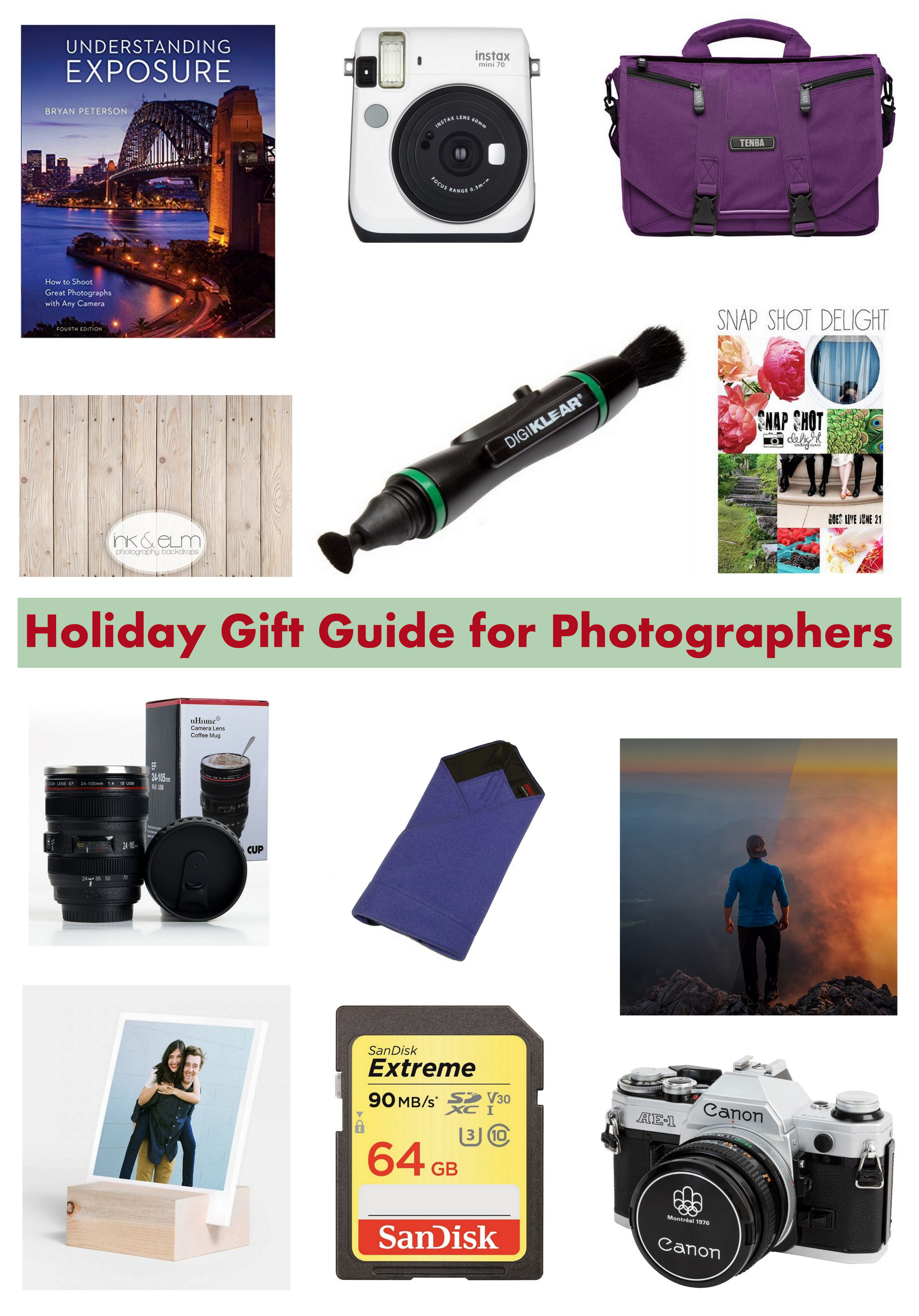 Welcome to my first holiday gift guide of 2016! I'm starting with a holiday gift guide for photographers. Next week, I'll be sharing non-photography themed gift guides for her and for him. I've stayed away from the obvious camera bodies and lenses because most photographers shoot with specific brands (i.e. Canon, Nikon, Sony, etc.) and know what they want. I've also avoided most standard accessories, such as camera straps and flashes. You can see all of my general gear recommendations over here. Today I'm sharing a more fun selection of accessories that photographers may not purchase for themselves but will enjoy and other (mostly) practical photography related indulgences.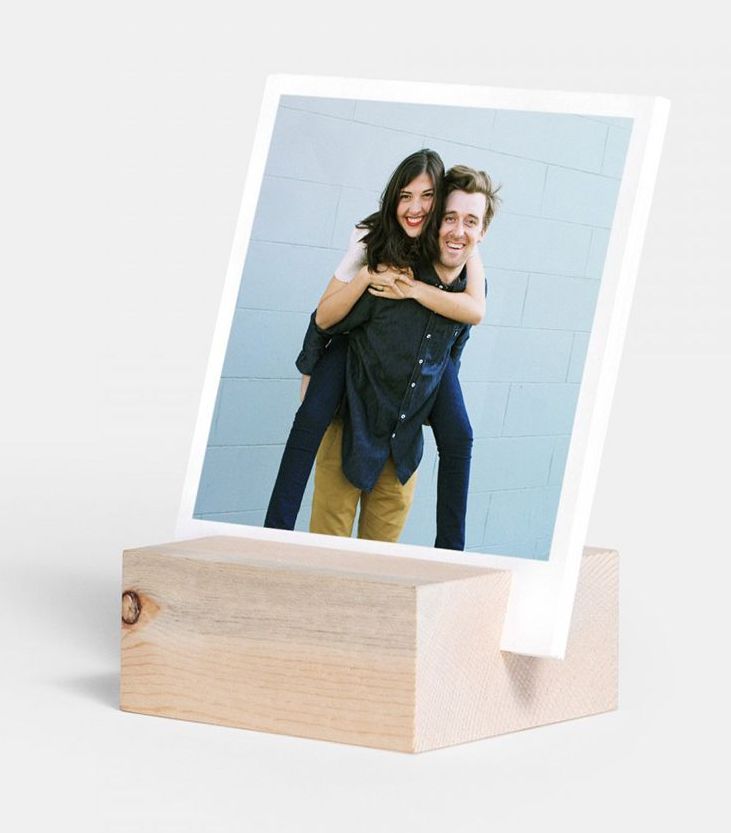 Artifact Uprising's Wood Block + Prints
Artifact Uprising offers a wide selection of really beautiful photography products including prints, cards, photo books, wall art, and calendars. If you haven't browsed their site before, please check it out. The wood block + prints makes a great gift for family members and friends to display photos of loved ones and favorite memories. If you aren't sure which prints to order for a gift, pick up a gift card.
Domke Protective Wrap
I inwardly cringe every time I see a camera stuffed haphazardly in a purse or diaper bag without any protection. I also completely understand that people don't want to take their camera bags with them every time they want to shoot. (I'm the same way.) The Domke Protective Wrap is the perfect solution for on the go shooting. When you're at the zoo or walking around Chicago on vacation, most likely you don't need a ton of gear. Wrap up your camera body and 1-2 lenses and you're good to go. The Domke is available in multiple sizes and colors.
LensPen
Camera lenses and LCD displays get trashed quickly, with dust and fingerprints everywhere. The LensPen is simpler and more convenient to pull out and use for a quick cleanup than a lens cloth. It also gets into the small crevices more effectively. Keep it handy in a front bag pocket for easy access.
SanDisk Extreme 64GB Card
You can never have too much memory. You never know when you'll run out of the house without a memory card in the camera or your memory card will decide to fail. Keeping an extra memory card or two in your bag ensures you'll always have ample memory. SanDisk is a reputable brand, and the Extreme 64GB card is an ideal size for most photographers at a great price point. (And yes, I have covered this topic before. A couple times. It's really important.)
Adobe Creative Cloud Photography Plan
I'm still a little wary about the transition to renting instead of owning software, but overall, it's a positive switch. Yes, it does feel like Adobe owns a little bit of your soul. (A great endorsement in a gift guide, I know.) But you get automatic updates and other support, ensuring you always have up to date software, with basically no extra effort on your part. The Adobe Creative Cloud Photography Plan includes Lightroom and Photoshop for $9.99/month. It's a great gift option for photographers who are using outdated software or who haven't taken the plunge and invested in professional software yet.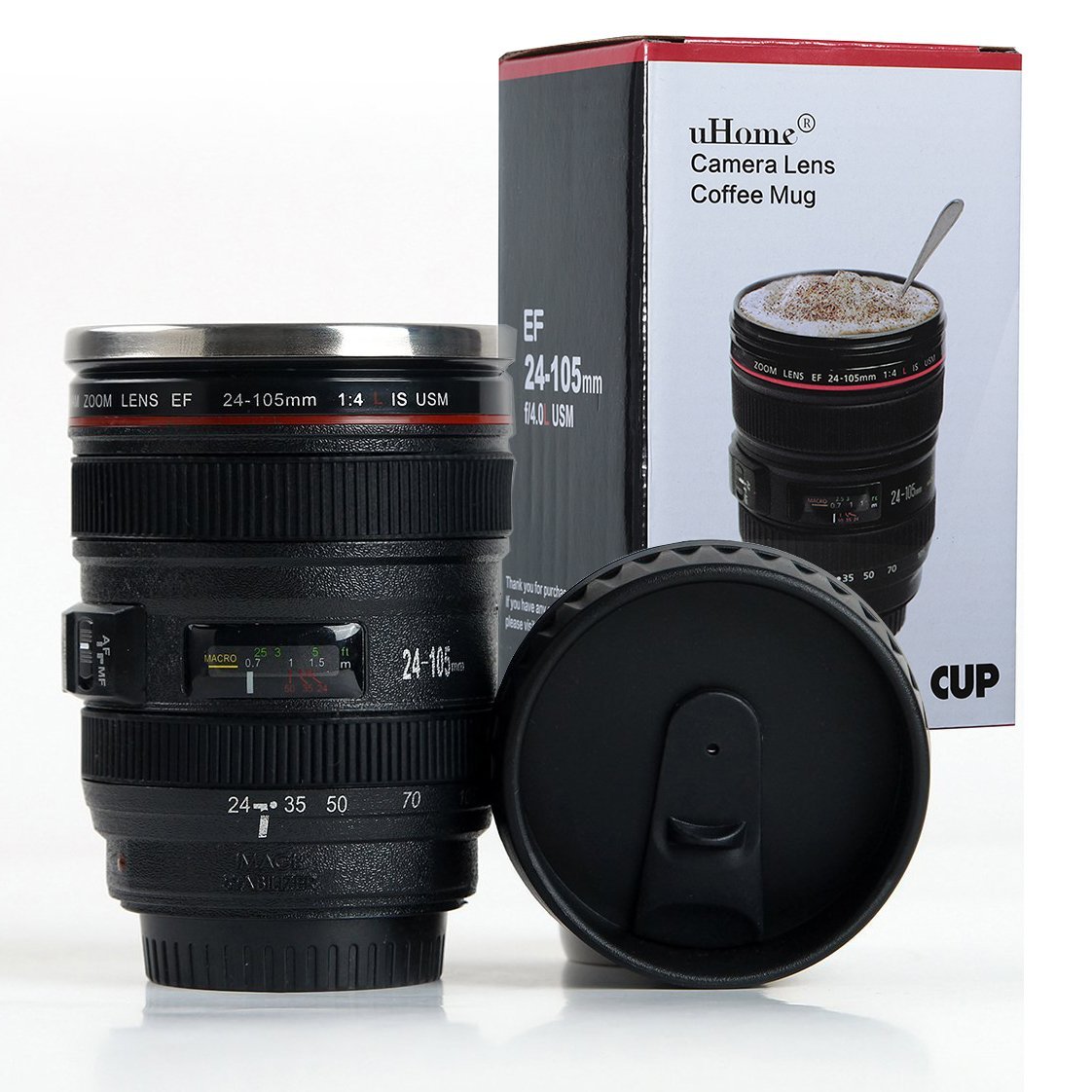 Camera lens cups
The DSLR camera lens cups are just fun. Someone walks up to your desk and thinks you have a high-end camera lens sitting there…until you pick it up and start drinking coffee out of it. I'm linking a Canon 24-105mm lens cup because I'm a Canon girl, there are also Nikon cups available.
Professional photography website subscription
Professional photography portfolio websites, such as SmugMug and Zenfolio, enable photographers to create professional portfolios and make high-quality prints available for clients. They also allow for comprehensive personal and professional photo backup with folders and keywords so you can find photos again later with ease. Even if you're not planning to take on clients or sell your prints, having a SmugMug or Zenfolio subscription is worthwhile. I love having another photo backup and frequently print photos for myself and to give as gifts.
A subscription to 500px is also a great gift for a photographer. You can create a 500px account for free, but there isn't much you can do with the site unless you pay for it. They have three different subscription plans. The highest plan includes the previously mentioned Adobe Creative Cloud Photography plan, which is pretty cool.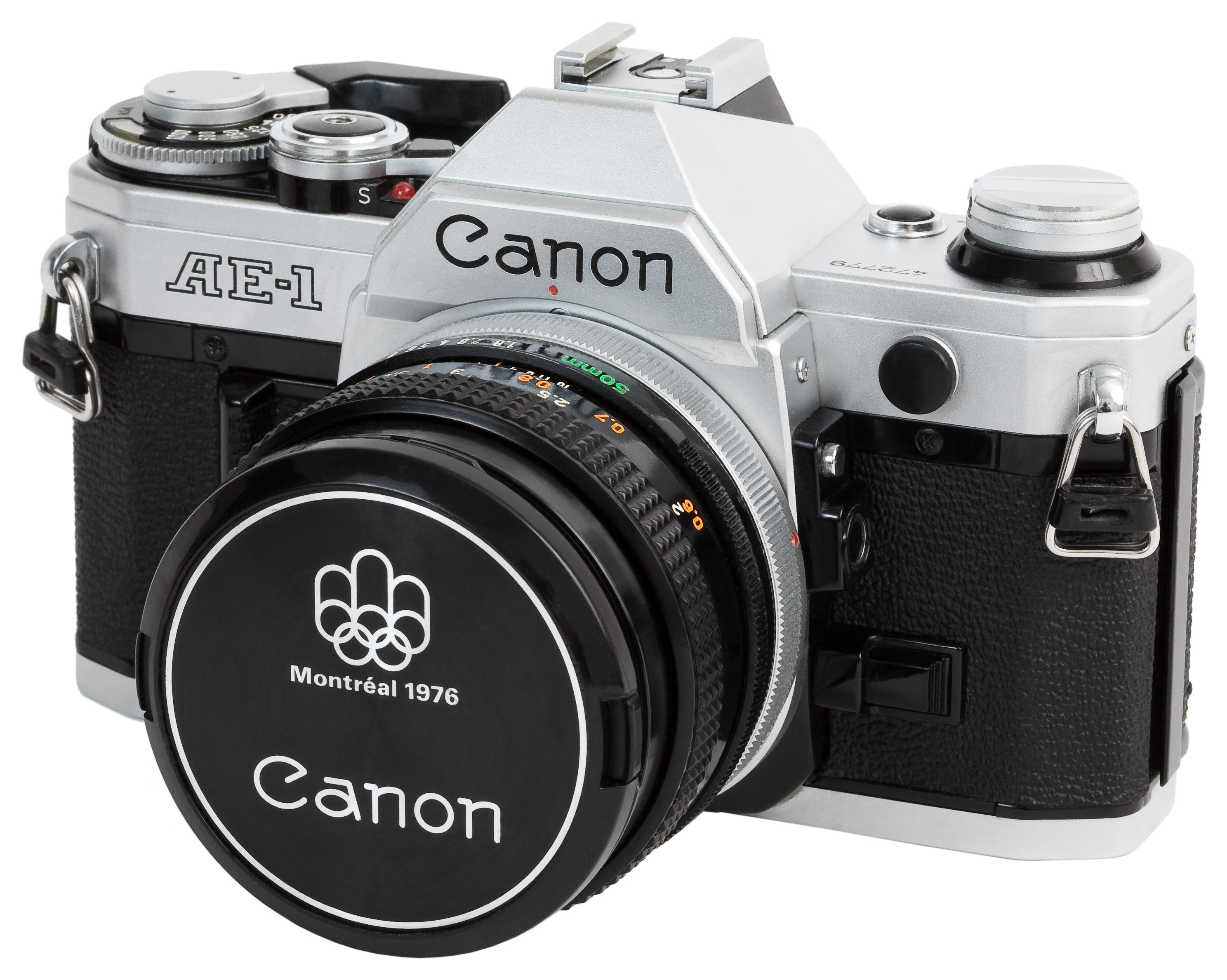 Vintage Canon AE-1 or Pentax K1000 with film
The Canon AE-1 and Pentax K1000 are two of the most popular film SLR cameras ever made. As a result, there are still lots of working AE-1 and K1000 cameras floating around that you can pick up on eBay for less than $200. Regardless of your photography background and current skill level, shooting with a film SLR camera, especially a classic model like an AE-1 or K1000, is a really neat experience. You appreciate the simplicity and ease of use of the dial controls, and you take time to create each image, manually focusing the lens and carefully composing each shot. Both Amazon and B&H offer 35mm film. Consider Kodak Portra 400 (color film) or Kodak Tri-X 400TX (black and white film).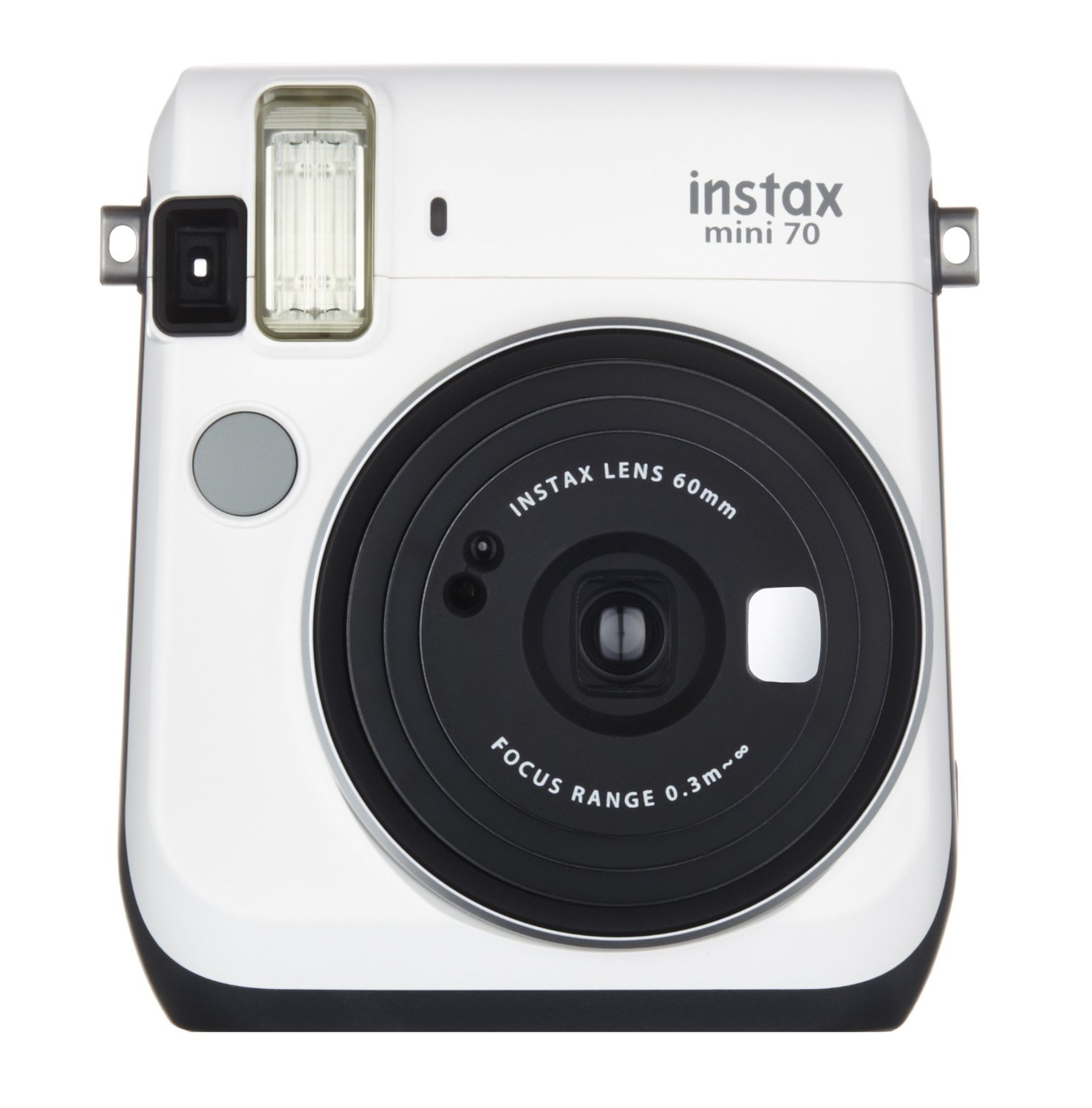 FujiFilm Instax Mini Instant Film Camera
On a similar subject, if you love the idea of having tangible photos but aren't in the market for an SLR film camera, a Fujifilm Instax Mini 70 Instant Film Camera is a great option. It's really fun to attend a wedding or family holiday function and be able to snap photos of loved ones that you can give them right on the spot. It may seem silly when you can take photos on your smartphone, but there's something different about having a photo you can put up immediately on the fridge or on your desk. Don't forget to pick up some Instax film, too.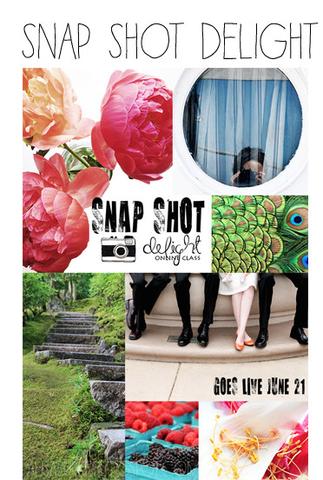 Alisa Burke's Snap Shot Delight
I love to give experience gifts (i.e. local restaurant gift certificates, flex concert tickets, StubHub cash). Getting new gear is always fun, but learning a new feature of your current gear or taking on a new challenge can be just as, if not even more, rewarding. There are so many photography classes out there, many of which are affordable and convenient, aka local or online with a work-at-your-own-pace format. Alisa's Snap Shot Delight falls into the latter category. In this class, Alisa shares her favorite tips, tricks, prompts, and more for using a camera as part of the creative process, which is applicable to virtually anyone in a creative field.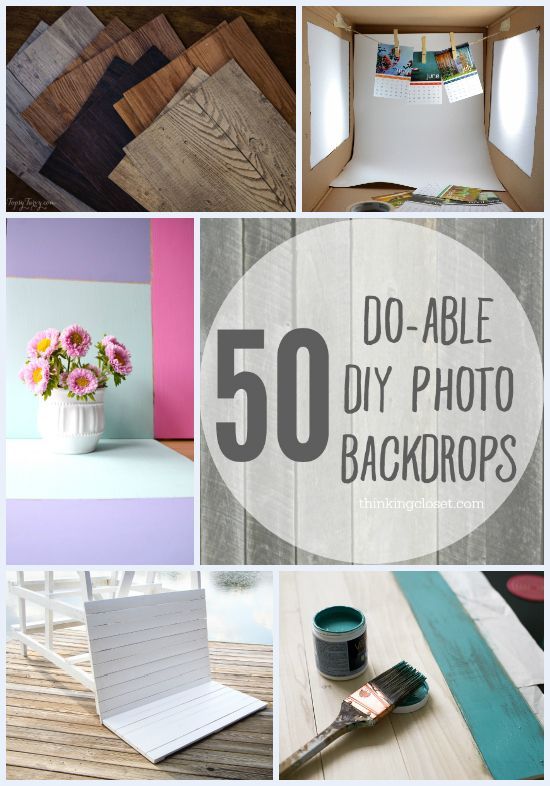 50 Do-Able DIY Photo Backdrops | http://www.thinkingcloset.com
Photography backdrop
Photography backdrops can be a huge asset for almost every type of photography. From a product shoot for an Etsy shop to a studio session for a high school senior, the right backdrop will take your shot from average candid to polished and professional. Vinyl backdrops are fairly affordable and extremely versatile, durable, and portable. A few great Etsy shops that sell vinyl photography backdrops: InkAndElm, PrintSignsQuick, and MyBackdropShop. If you're crafty, consider making a couple backdrops. There are numerous backdrop tutorials on Pinterest. (I've linked a great tutorials roundup above, too.) For photographers who do a lot of smaller shoots, a DIY lightbox is also a great option.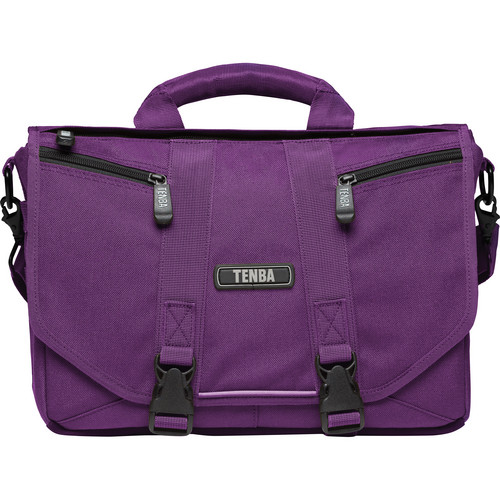 Photography bags
I know selecting a photography bag is a very personal decision. The two options I'm including here are the Timbuk2 Classic Messenger line (the top four listings under Messenger bags) and Tenba Messengers (check out both the DNA and Photo / Laptop lines). All three bag collections are lightweight and extremely versatile. If they don't work as photo bags for the recipients, most likely the recipients would be able to find other uses for them.
Of course, I also have to mention the two bags I use right now: the ThinkTank CityWalker 20, which is my around town camera day bag, and the Lowepro Fastpack 250 DSLR Camera Backpack, which is my airplane carry-on and walk around bag on trips. I've been using the Lowepro backpack since late 2012 and am so happy with it as a travel bag. I've been using the CityWalker messenger since mid-2016. It's a fantastic bag. In time, I'm confident I'll figure out how to best use it to fit my specific photography needs. Both Lowepro and Thinktank are staple photography bag brands and have tons of other options if neither of these bags fits the bill for the photographers in your life.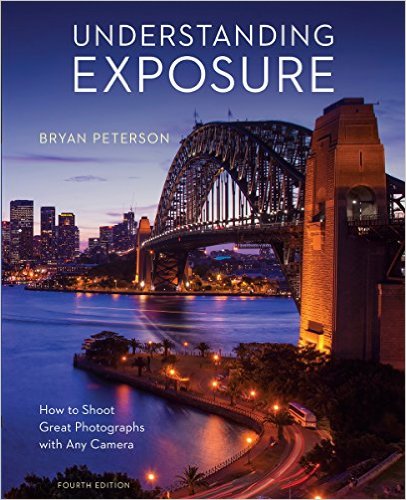 Understanding Exposure by Bryan Peterson
Photography book
For a new photographer who's looking for a few technical resources, a how-to book, such as Tony Northrup's DSLR Book or Pinch of Yum's Tasty Food Photography, is a great choice. For a more seasoned photographer or someone who is simply looking for inspiration, the options are endless. artbook is a great resource for photography books. I've linked their new fall 2016 features. Don't be afraid to think outside of the box. Many photographers find inspiration from a wide range of imagery, which may not be what they shoot all the time. For example, a family photographer may love The Space Within: Inside Great Chicago Buildings and can learn a lot from the architectural compositions.
[Disclaimer: There are affiliate links in this post. Using affiliate links to shop for photography gifts and any other products of your choosing is a simple way to support my blog without costing you anything extra. Thank you!]
What photography items are on your wish list this year?
Feel free to share links in the comments!
More gift guides!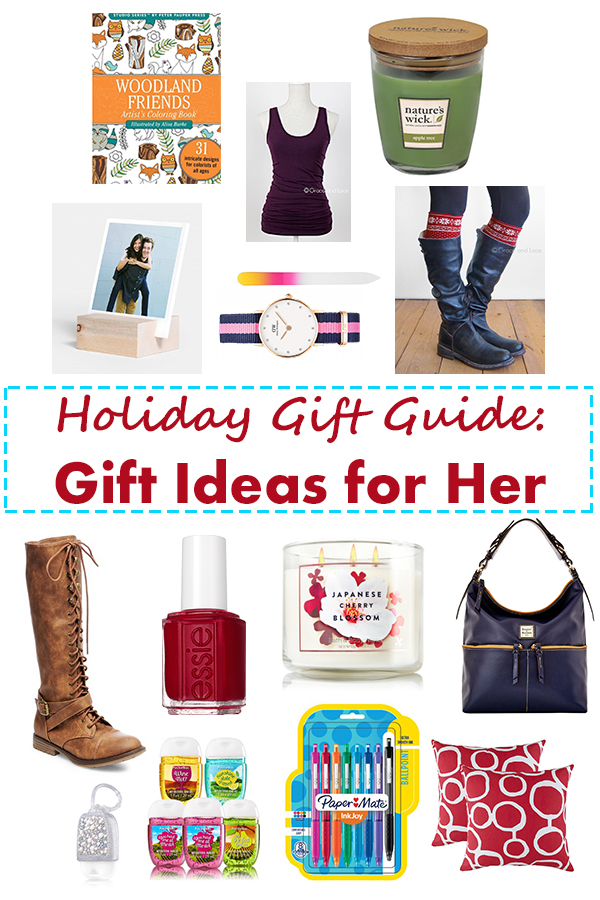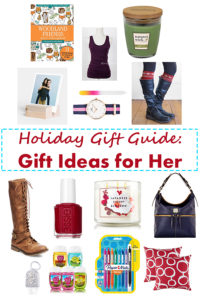 Holiday Gift Guide: Gift Ideas for Her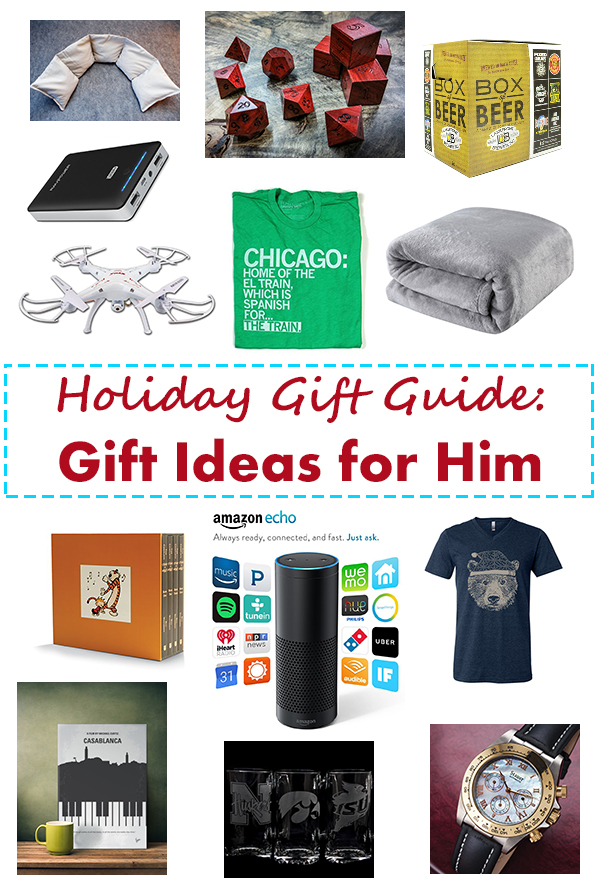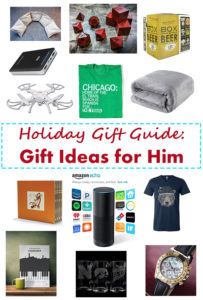 Holiday Gift Guide: Gift Ideas for Him
Save
Save
Save
Save
Save
Save
Save
Save
Save
Save
Save
Save