I'm continuing my home tour today with our sunroom! I finished my big project in this room – the painting – back in the summer. We spent a couple of months after that getting furniture and some final wall art, and then we didn't get the fireplace working until right before Christmas. As always, we're still making a couple of minor tweaks, but we've reached a finished state that I feel comfortable sharing here.
I don't have a lot of before/after pictures of my work in this house. But I did get a few shots in the sunroom, so you can see the before color. It's not terrible, but it's not great. The room gets some pretty heavy shadowing through much of the day. A darker color just makes the room that much darker. We had a tough time settling on a color. I don't gravitate naturally toward yellow and was really nervous about using so much yellow in one room. I wanted to make sure we settled on the right yellow. We actually experimented with light browns and green, too. Yellow was definitely the right choice.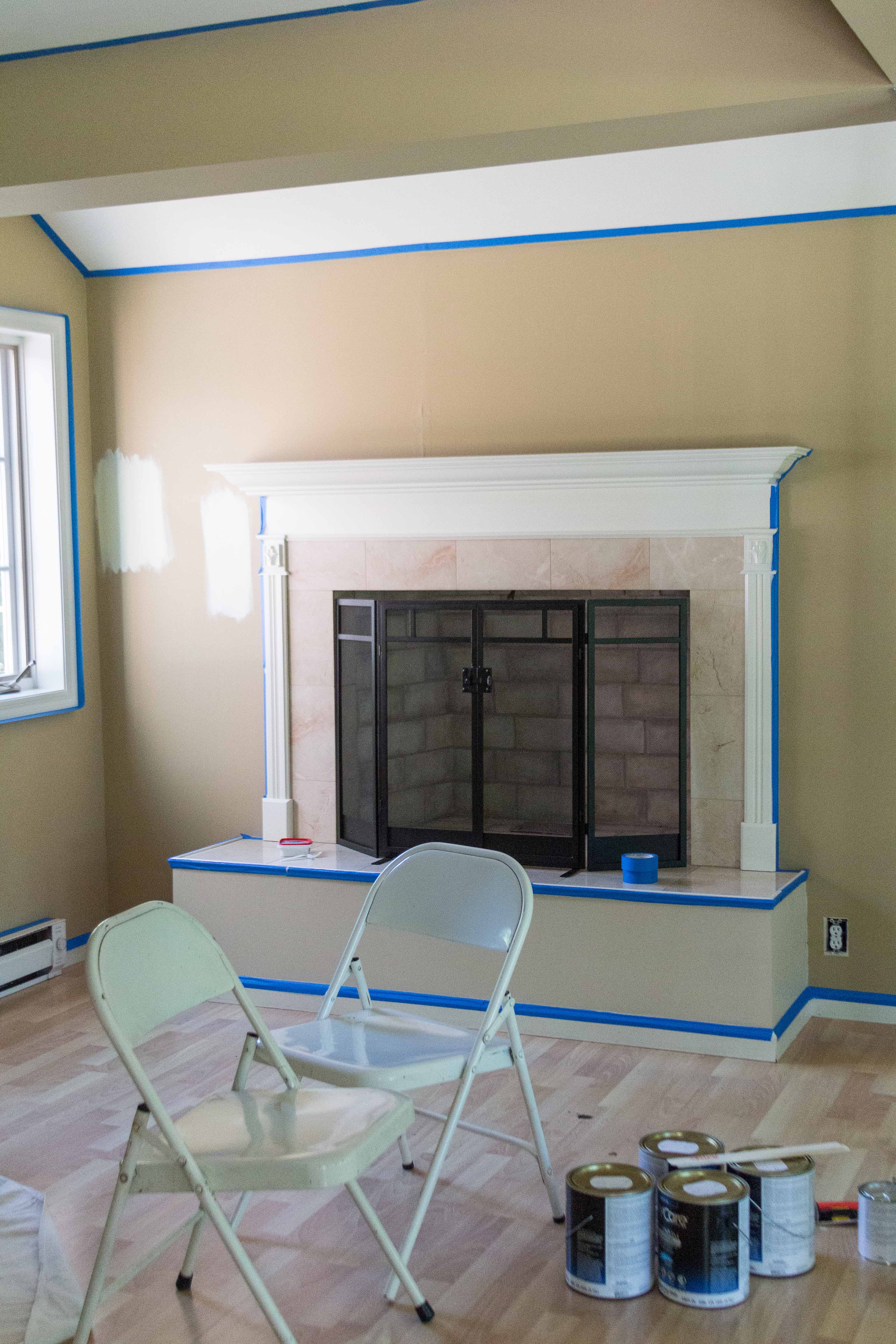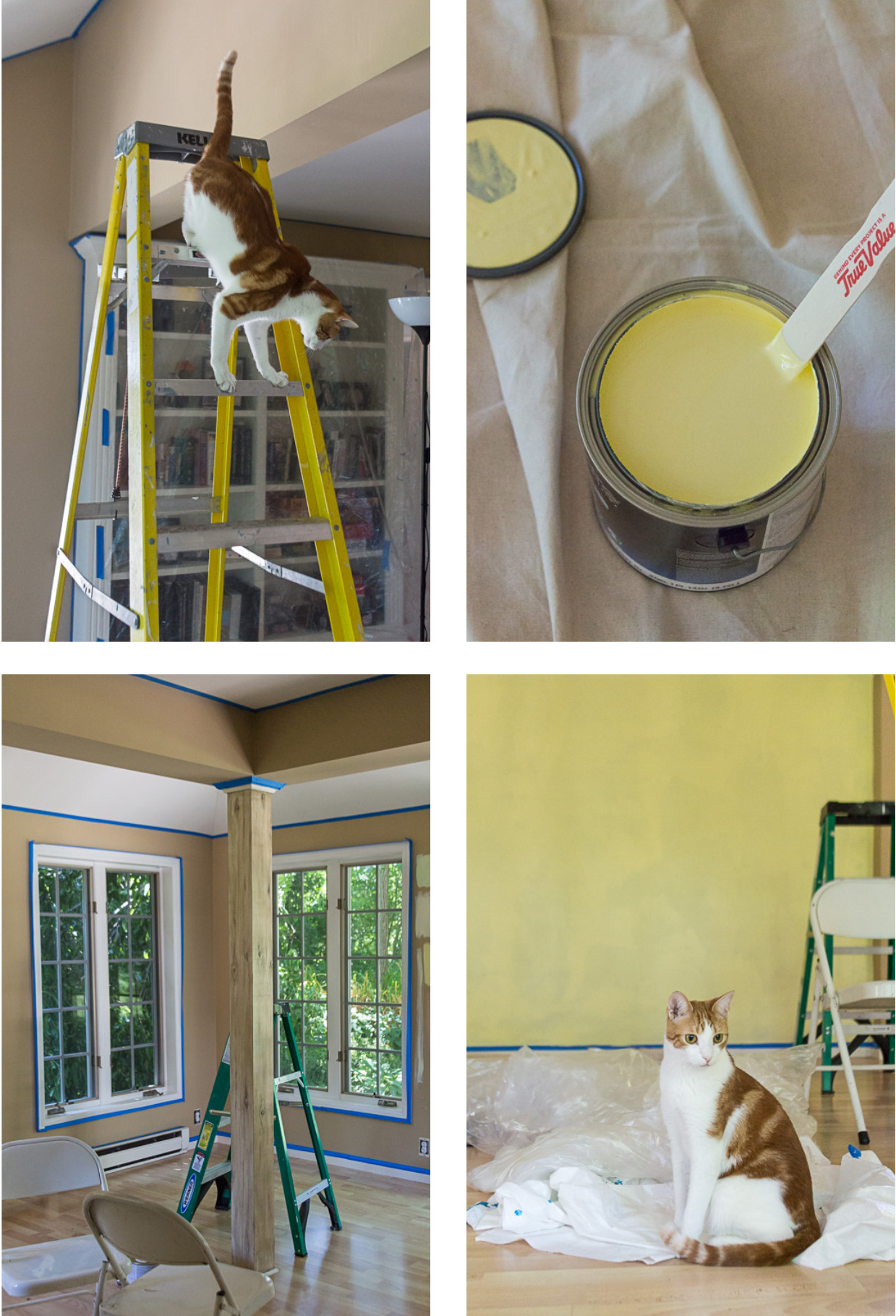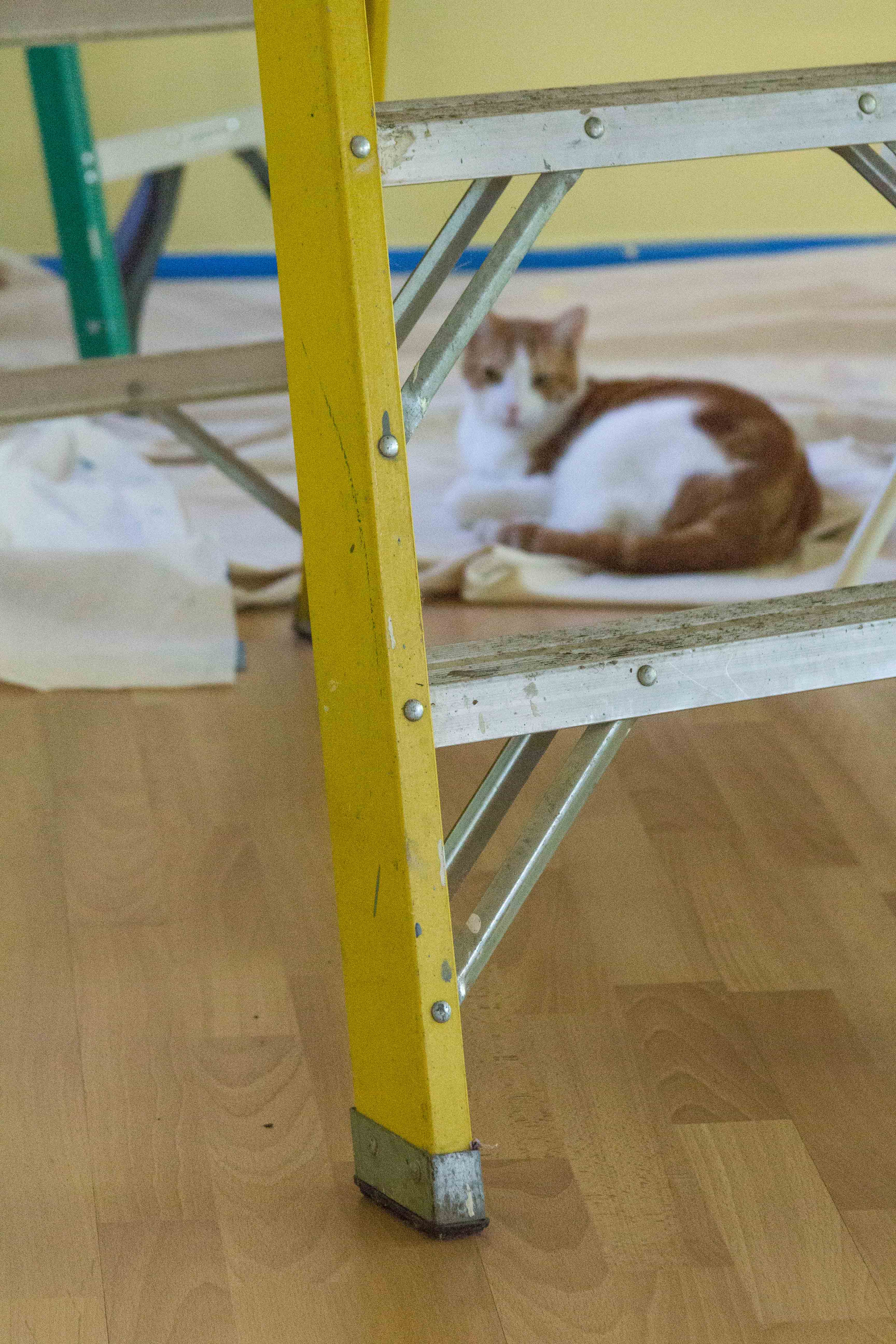 Some of you may remember me sharing sneak peeks of the sunroom in progress on Facebook and Instagram. I have so many in progress pictures of this room because Hobbes loves the 8′ ladder so much. He actually loves all ladders. We've had a stepladder set up ever since we moved for varying painting and picture hanging tasks. The stepladder has been so much fun, but the 8′ ladder was a whole other story. I can't wait to see what happens when we bring it back in the house for the living room painting.
For the record, I tried to listen to The Lively Show while I was painting. I'd heard a lot of good things and was curious about it. Could. Not. Do. It. Please don't waste your time on such shallow, self-centered drivel. I ended up falling back on my standard: listening to a couple of the early seasons of The Office. Yes, sometimes I just listen to it. Of course, now that I'm listening to audio books (I wasn't then), I'll work my way through a book or two while I paint the living room. (I'm always looking for recommendations. Tell me what you've been listening to and loving lately!)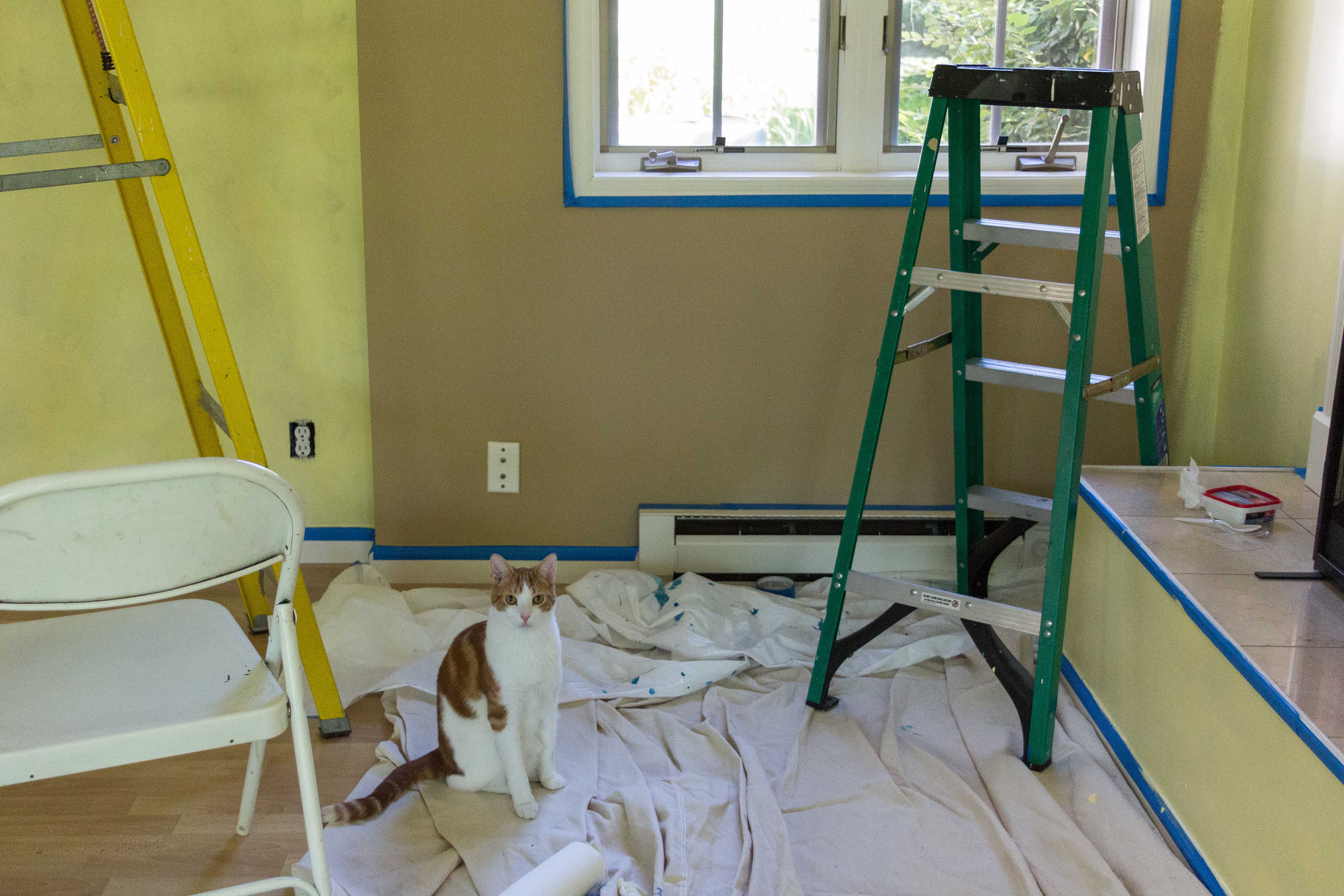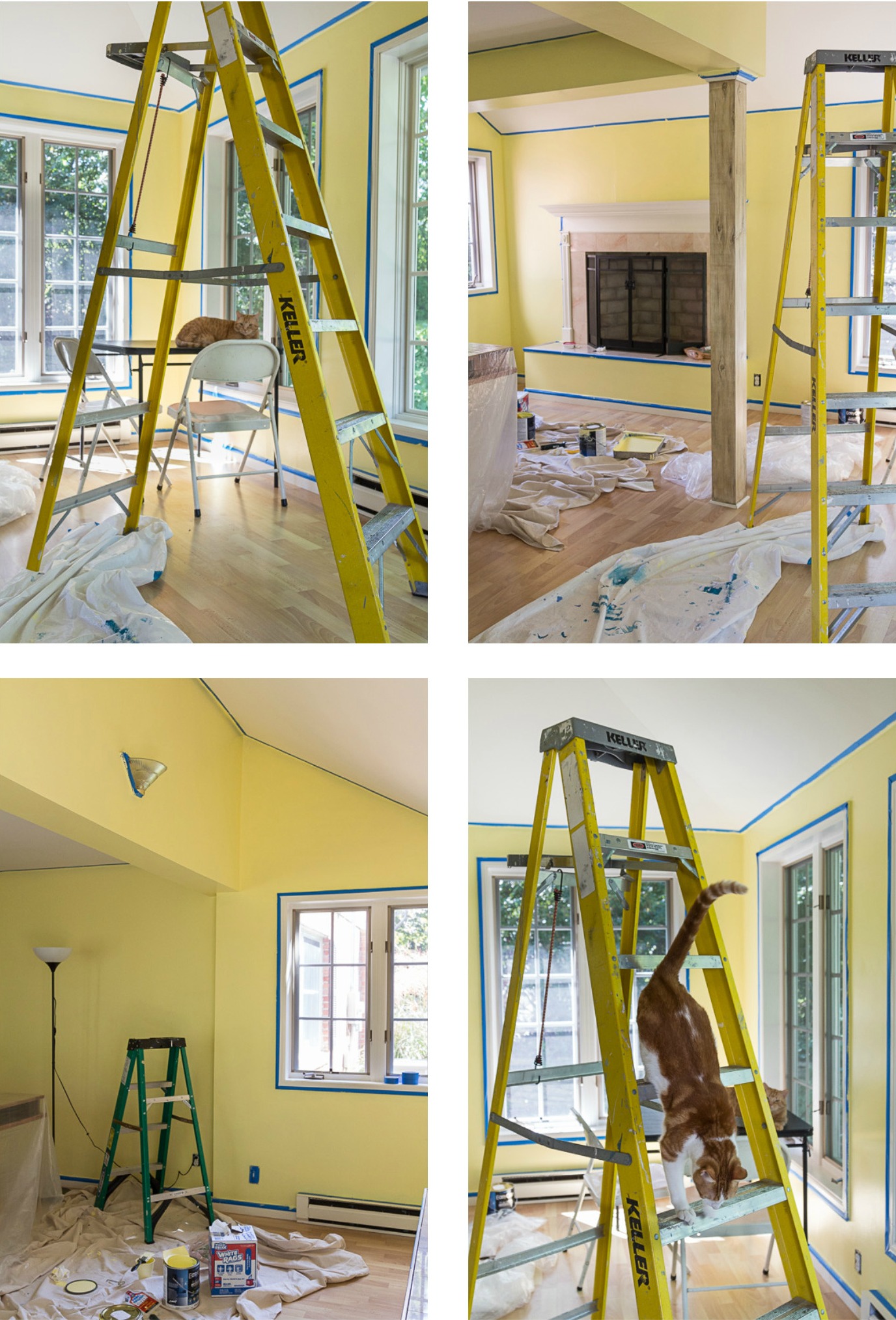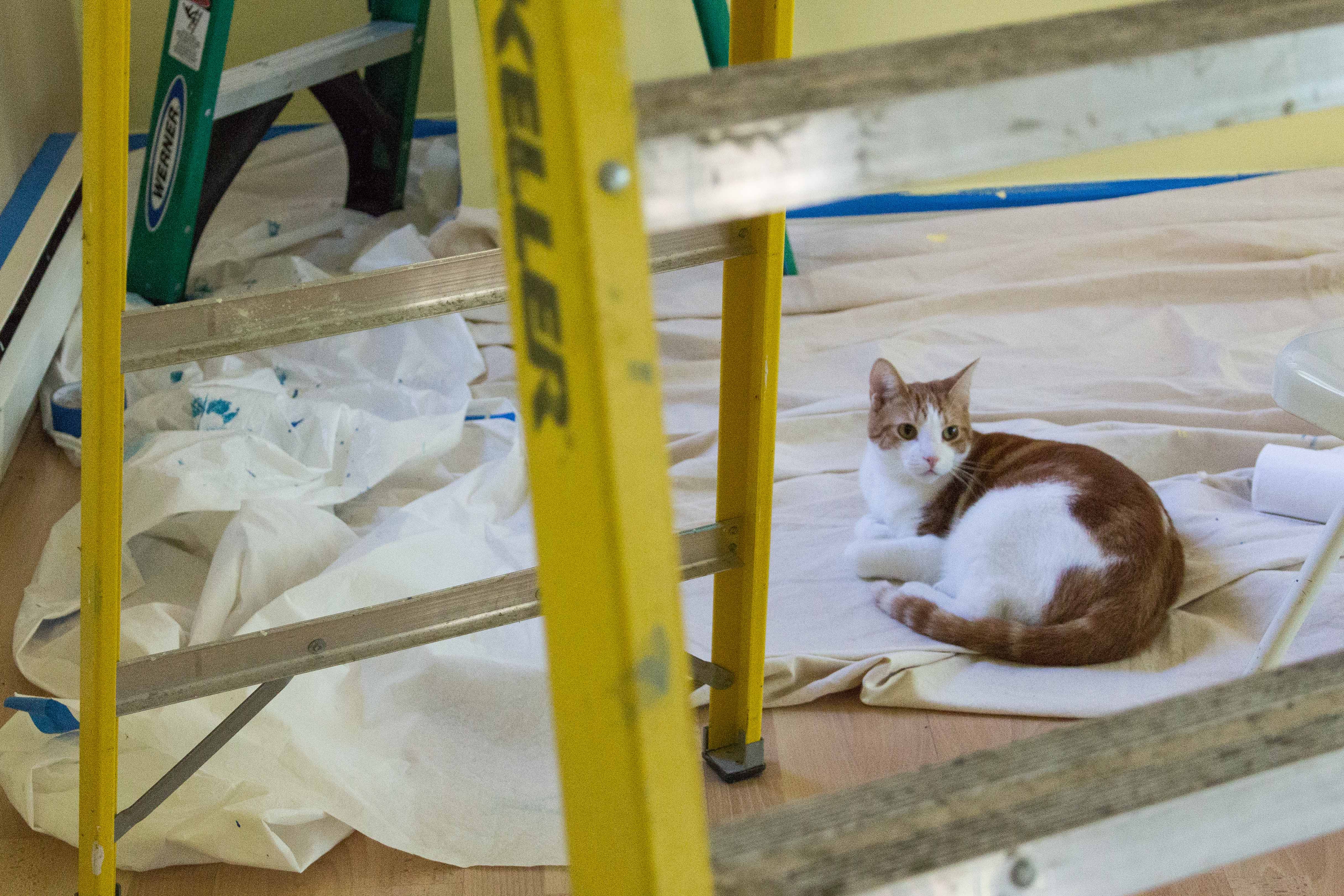 Also, for the record, it took three coats of paint to get full coverage with the yellow. I have the most experience painting with blue, which has great coverage. I've never had to do more than two coats of blue. Yellow, not so much. Painters beware.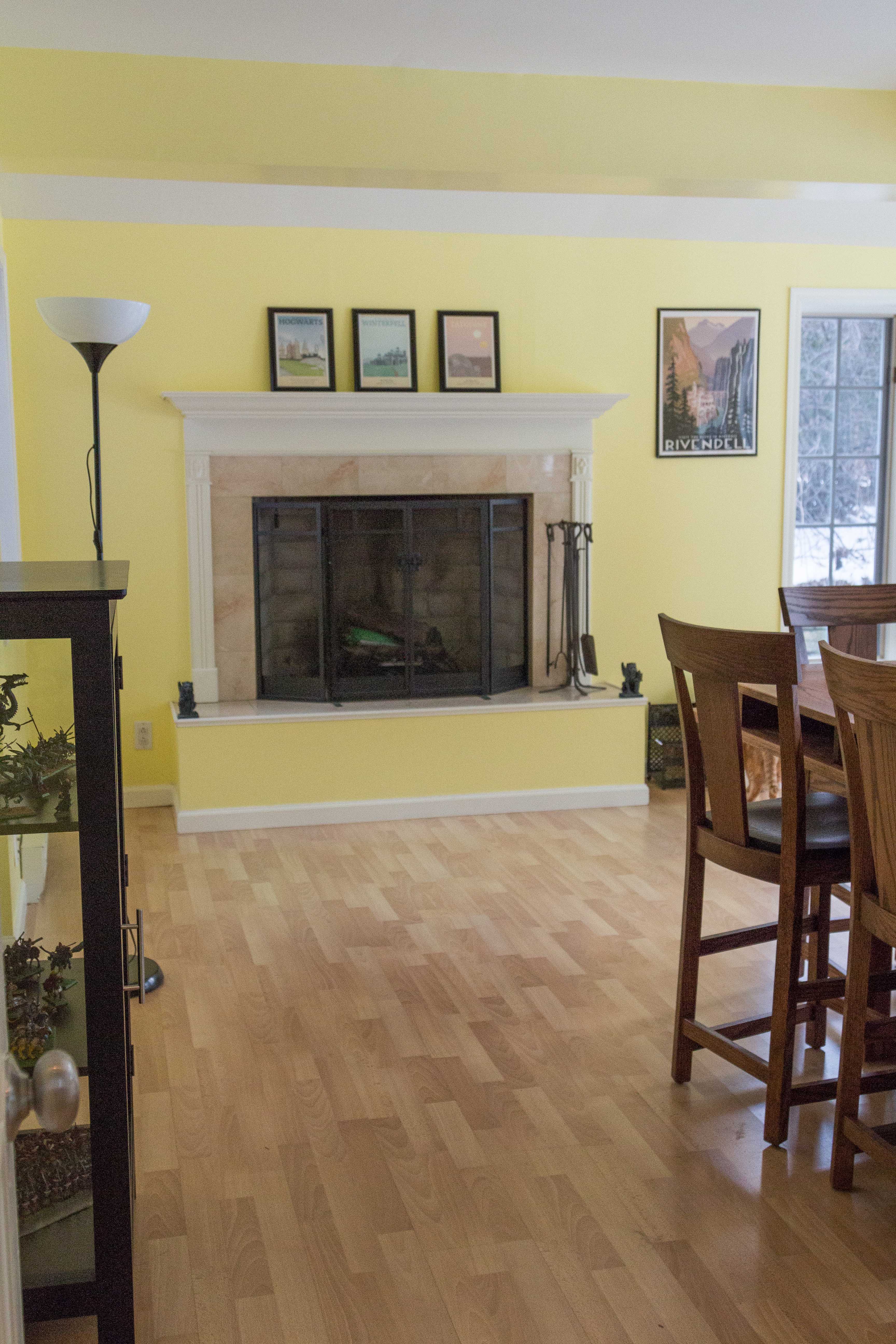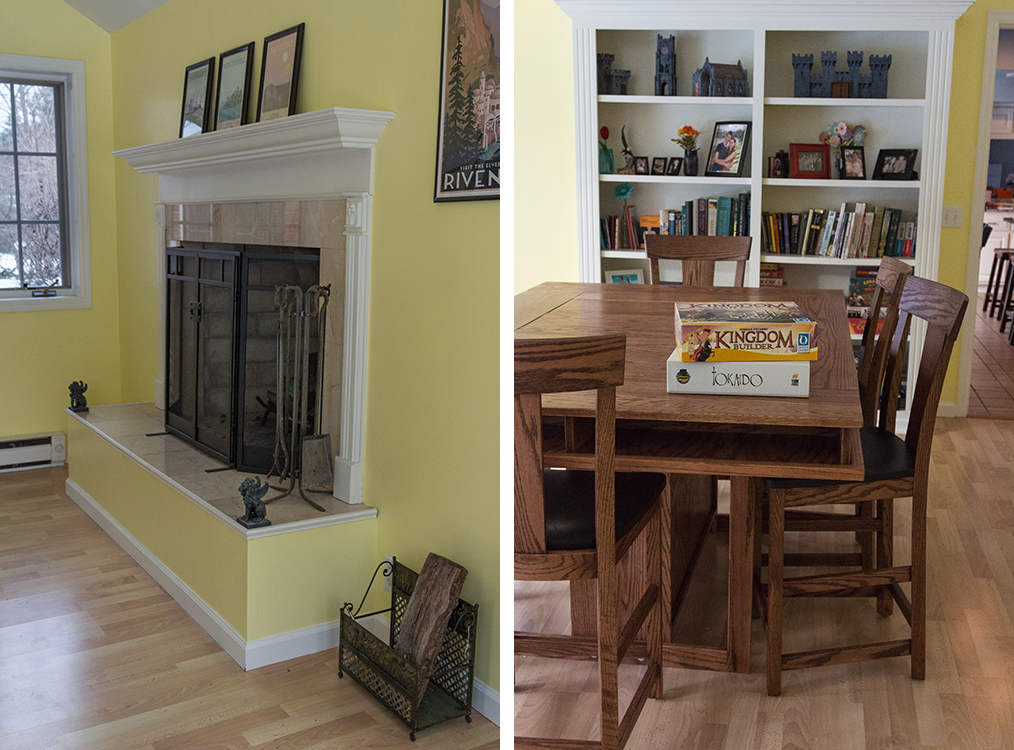 Not surprisingly, the boys love the windows in the sunroom and spend hours sitting and watching the squirrels, chipmunks, and birds.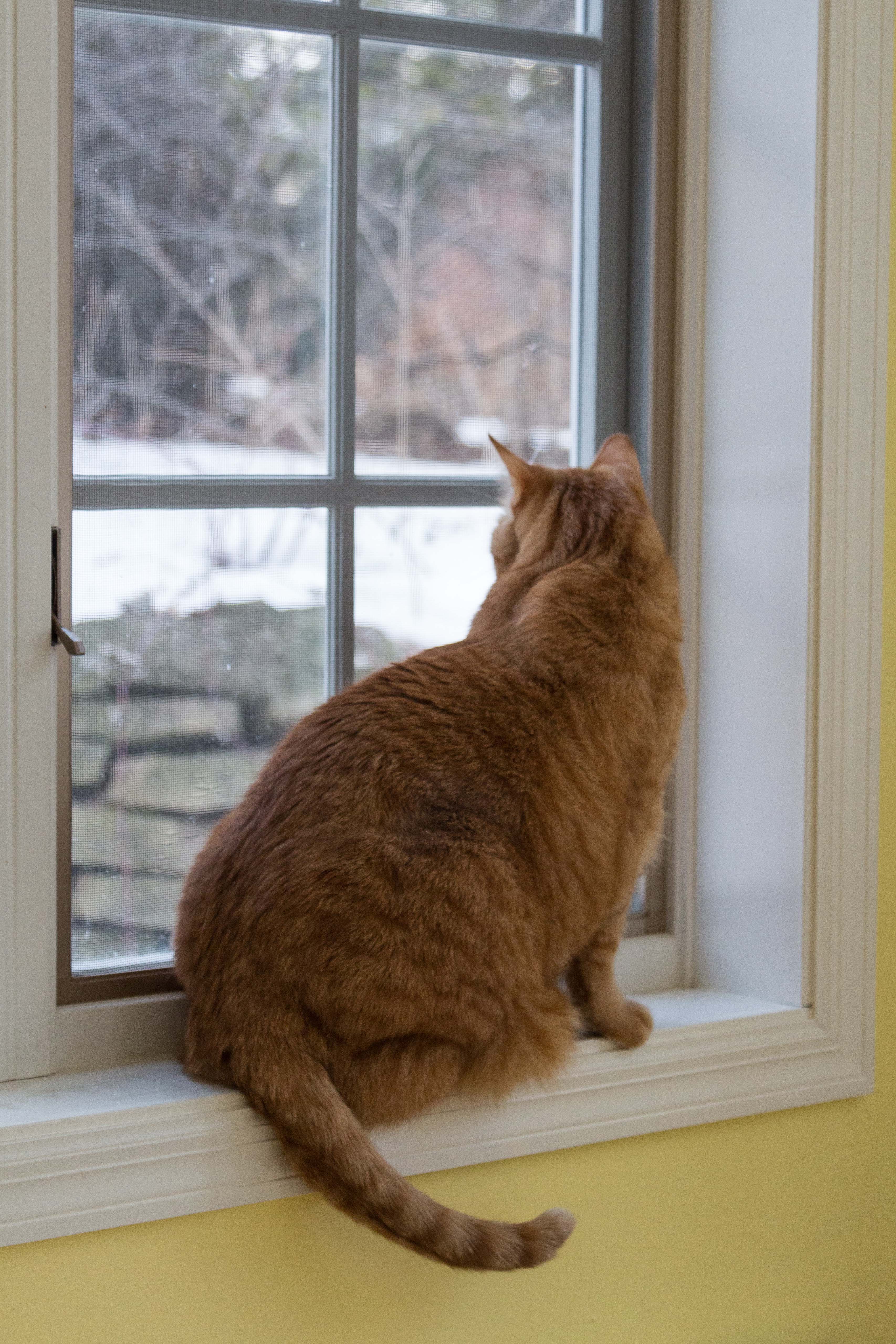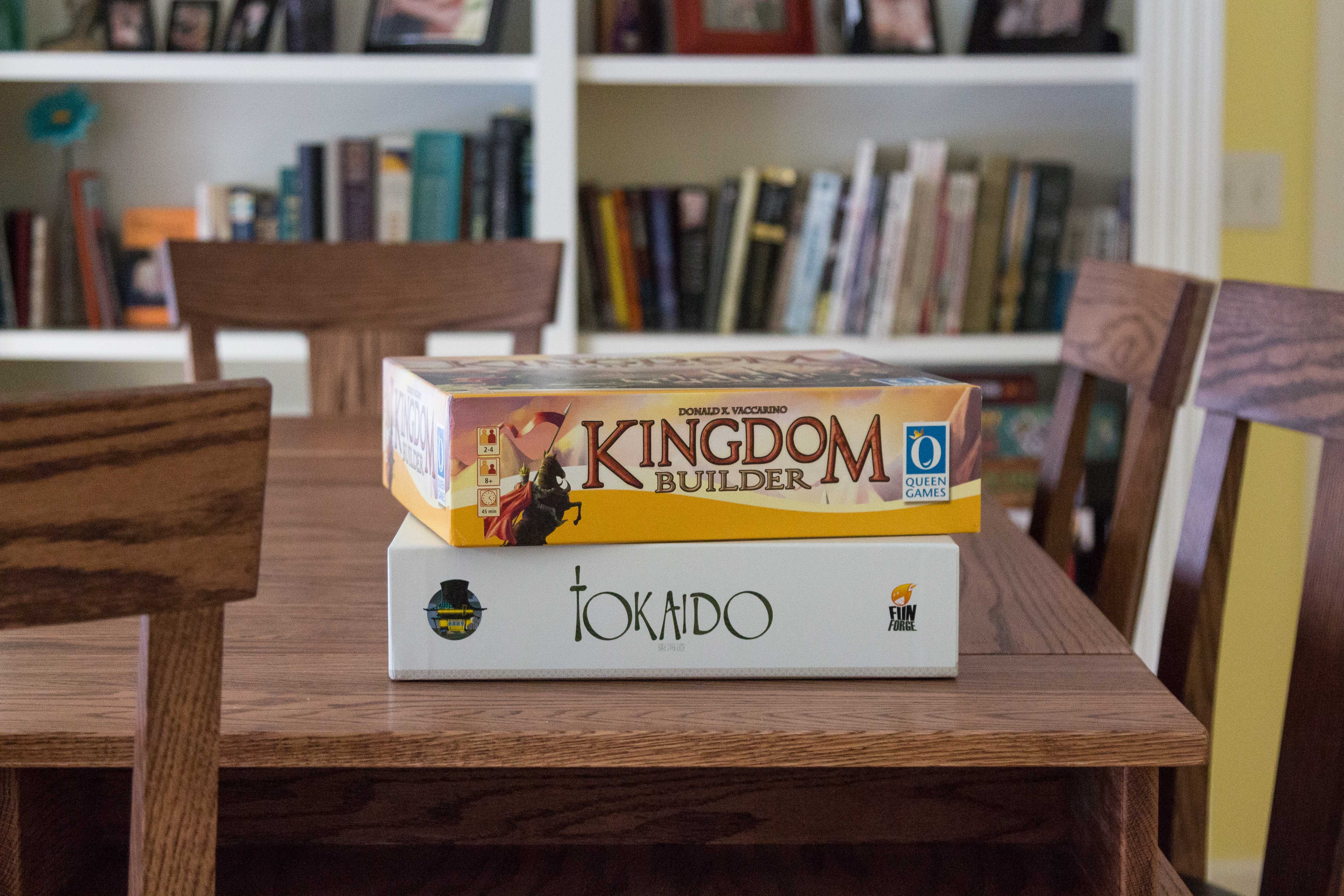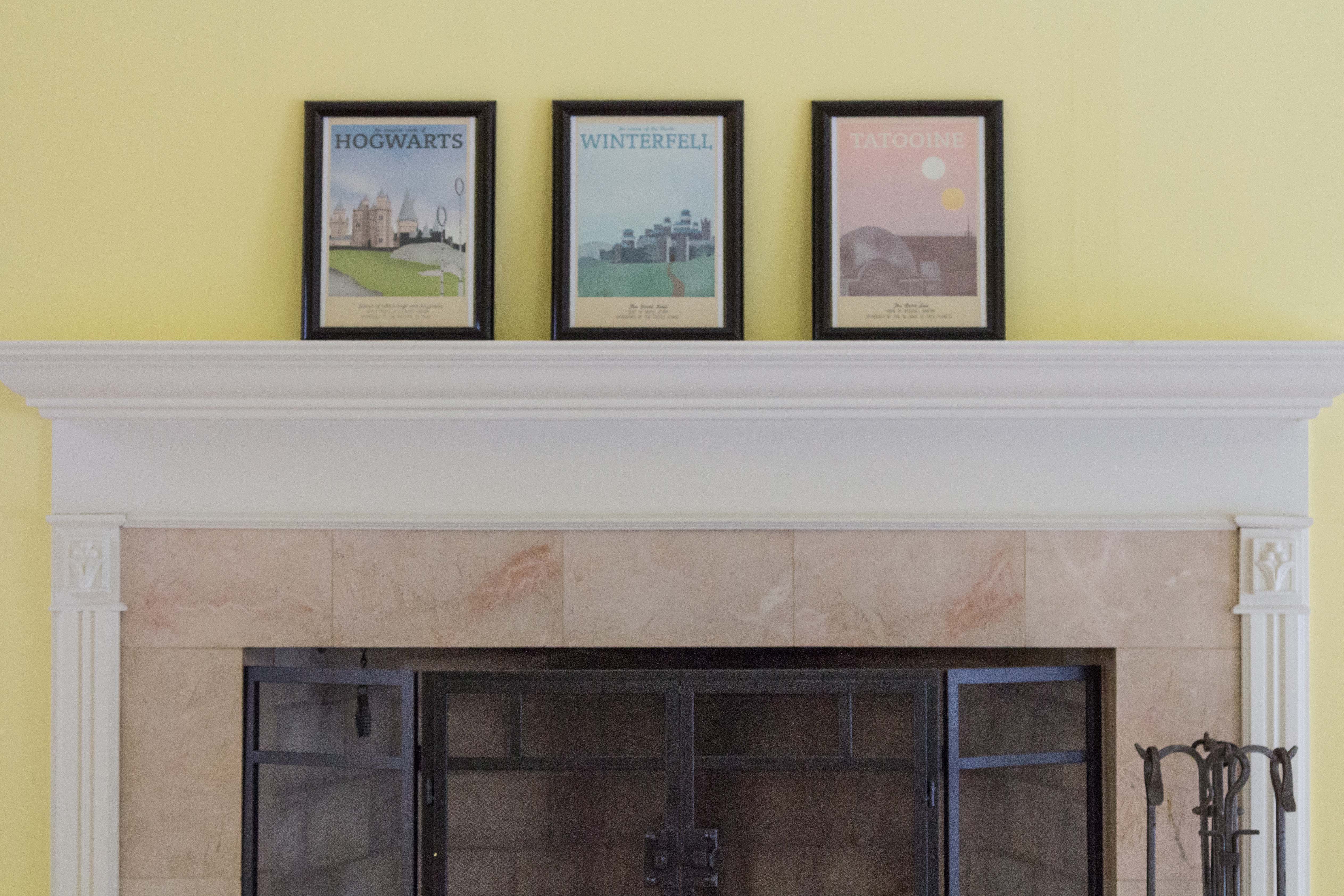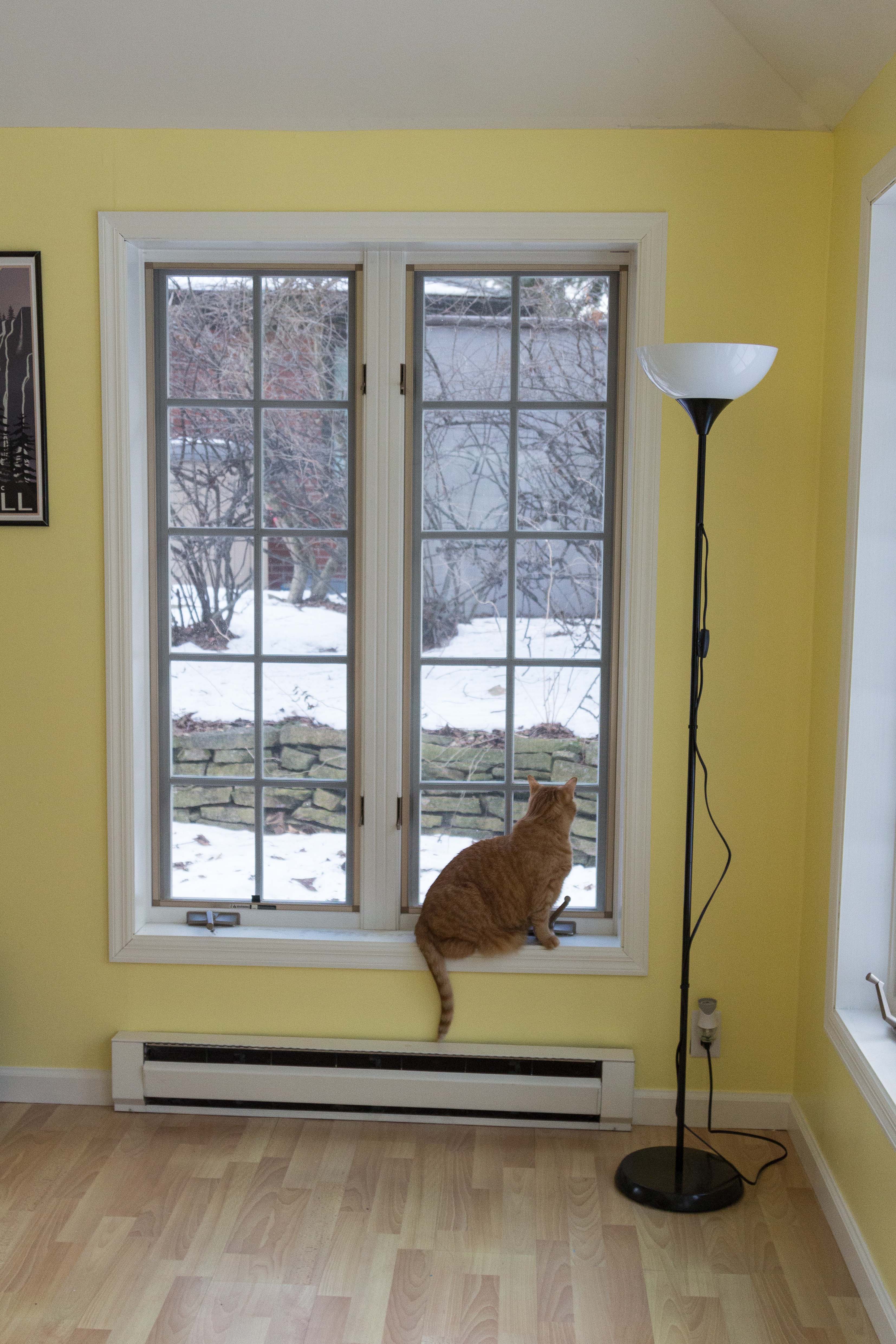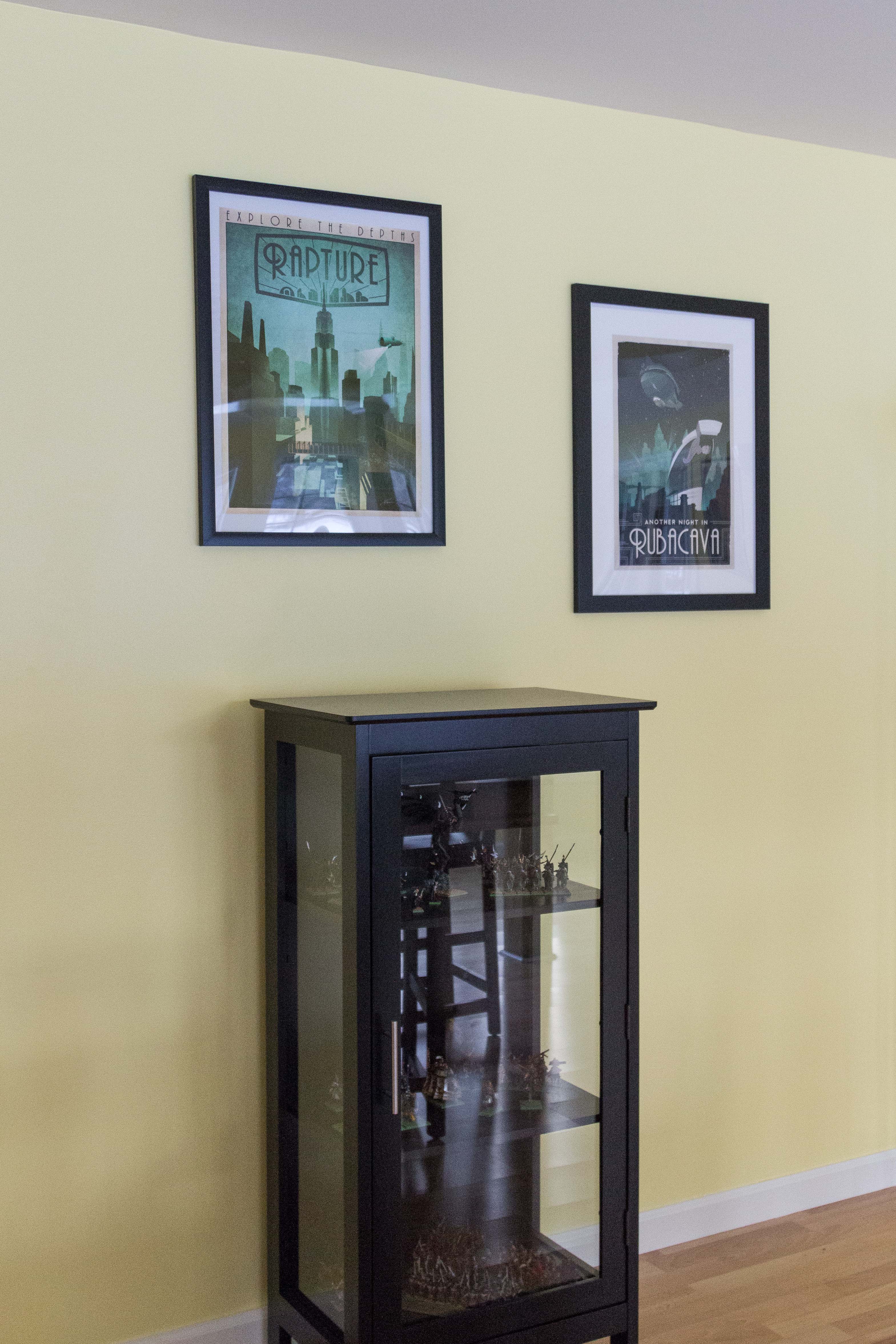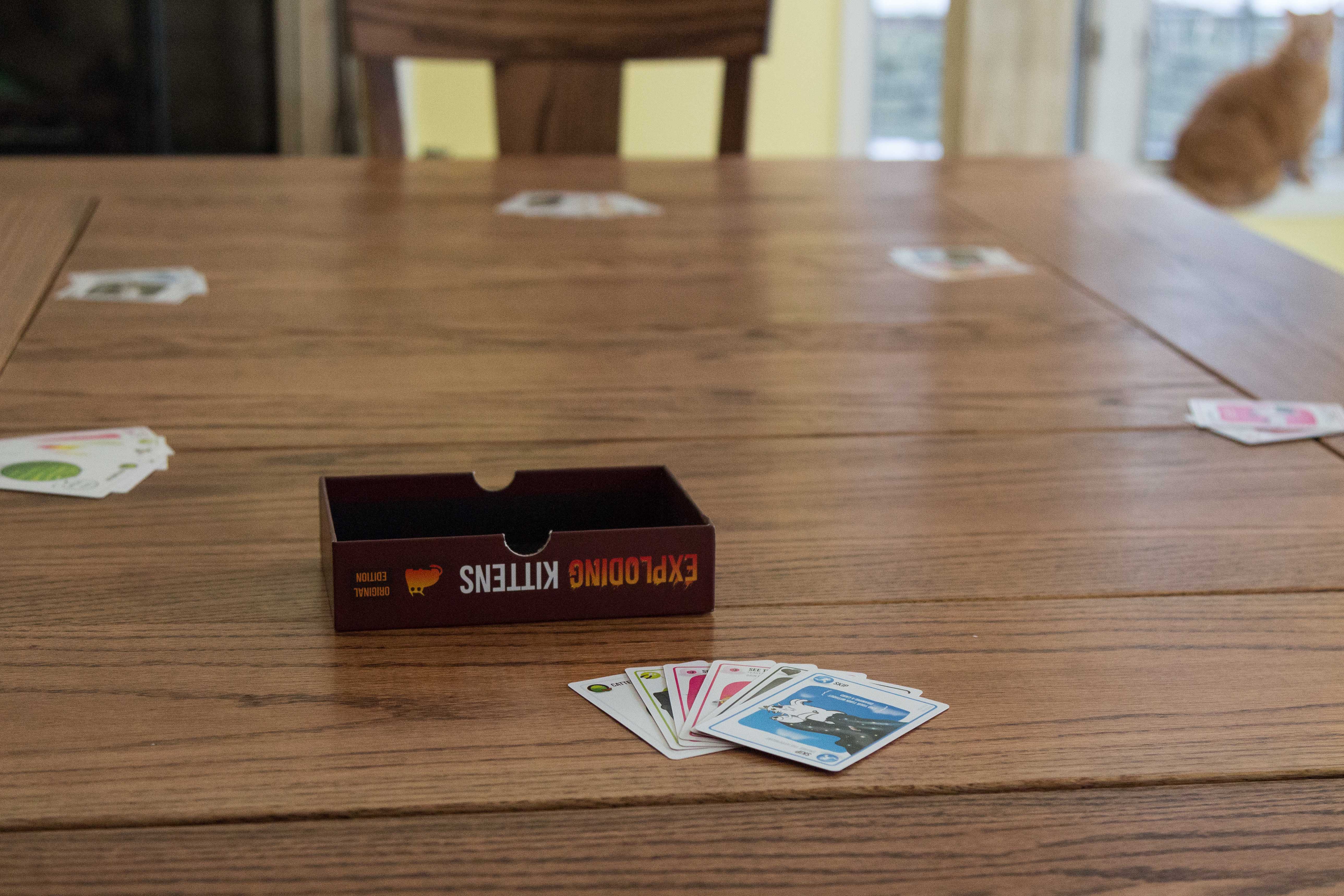 The fireplace in the sunroom was deemed such a low level of functionality we didn't feel comfortable using it until we got it redone. (Aka we hired professionals. We didn't do the fireplace overhaul ourselves.) I'm not sure how any of the construction got approved the first time around because it was basically a total rebuild. Jake has wanted a wood-burning fireplace his entire adult life. The fireplace is up and running now, and we love it.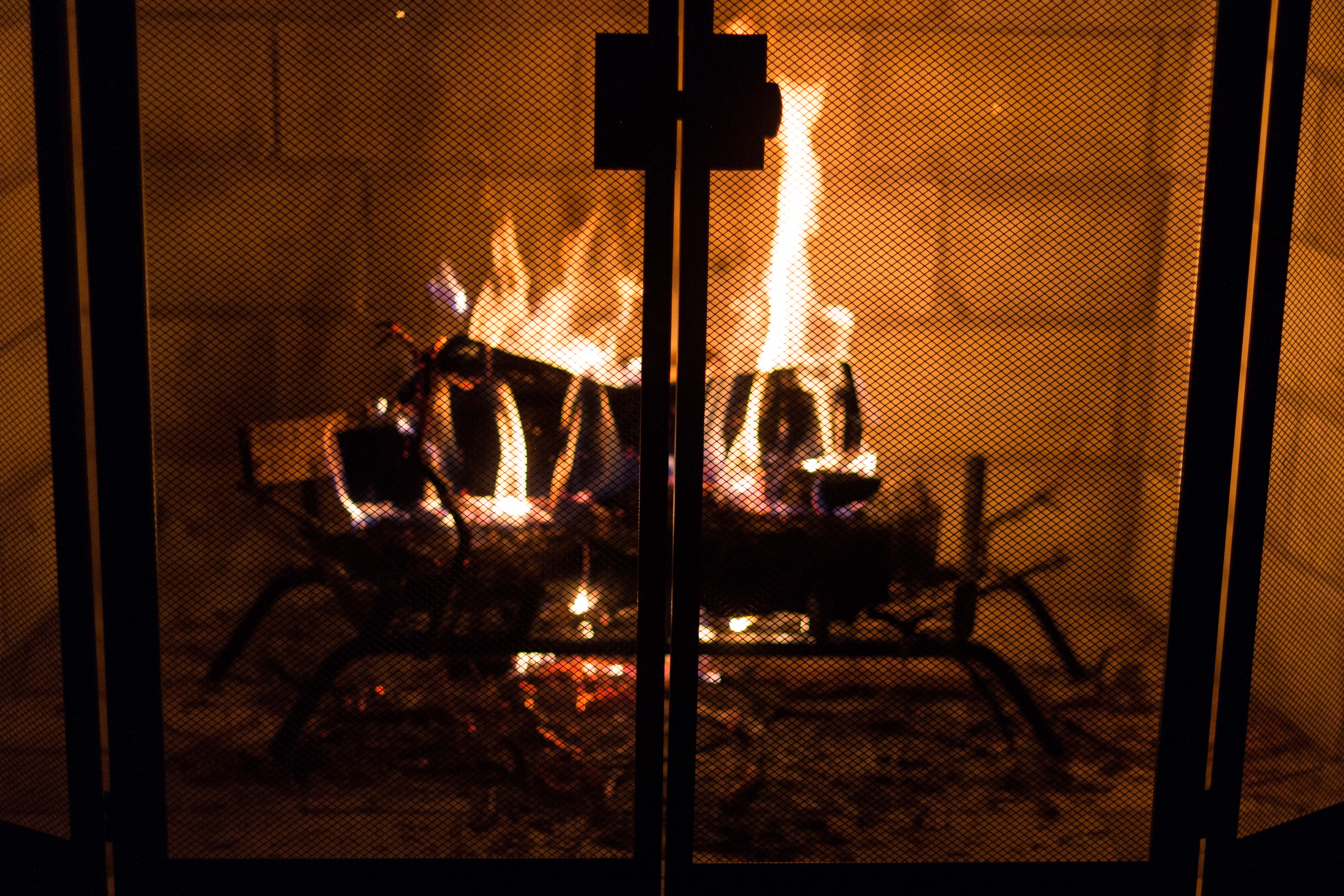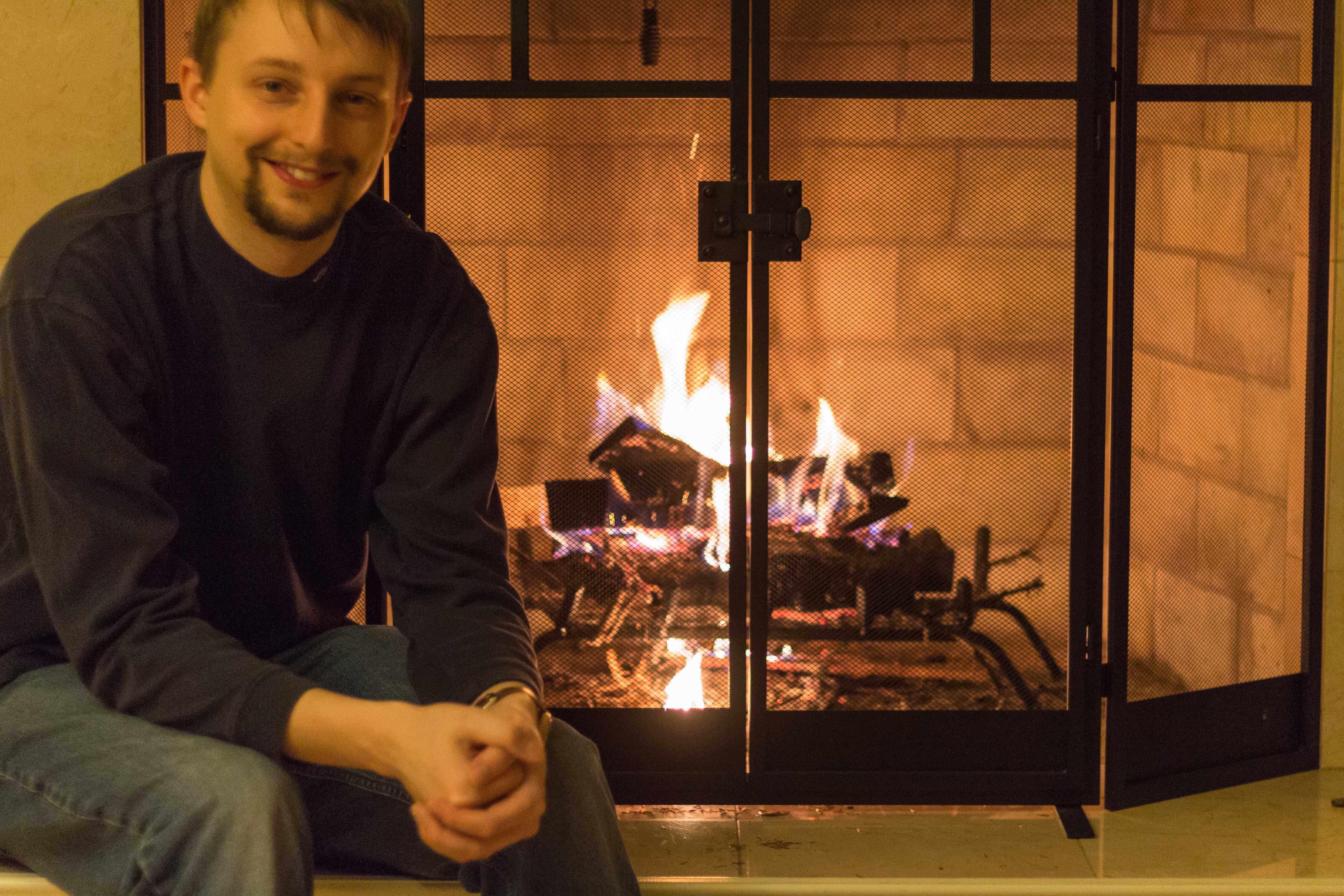 Jake has been dreaming about creating a home gaming space for years. I spent a long time on the painting job, and we invested quite a bit in the furniture and fireplace. But it's all been worth it to see everything come together and to get to enjoy the space with family and friends. Also, the fireplace now working adds value to the home, and with care, the furniture will last forever.
The biggest remaining task is to finalize the items we're going to have in the built-in shelves. After I paint the living room, I'm going to move quite a few of the items in there now into the living room. This move will free up space for Jake's books and some other game room-themed items. Eventually, we may get some more seating for the fireplace. But we don't have any set plans for that furniture yet.
Sources:
Paint color: Lemonade from True Value
Gaming table: Custom design from Studio 6d6 RPG Game Tables & Dice
Chairs: Custom design from Steinhafels
Fireplace screen: Target
Over the fireplace art: TeacupPiranha on Etsy (unfortunately, she isn't selling anything right now)
Display case: Target
Lamps: IKEA
Fireplace gargoyles: Bristol Renaissance Faire
The fireplace tools came with the house, and Jake picked up the interior wood holder at a local secondhand furniture store. I don't have current sources for the remaining wall art in the sunroom. If you're looking for something similar, please let me know, and I'll do my best to help you find it.
More home tour posts!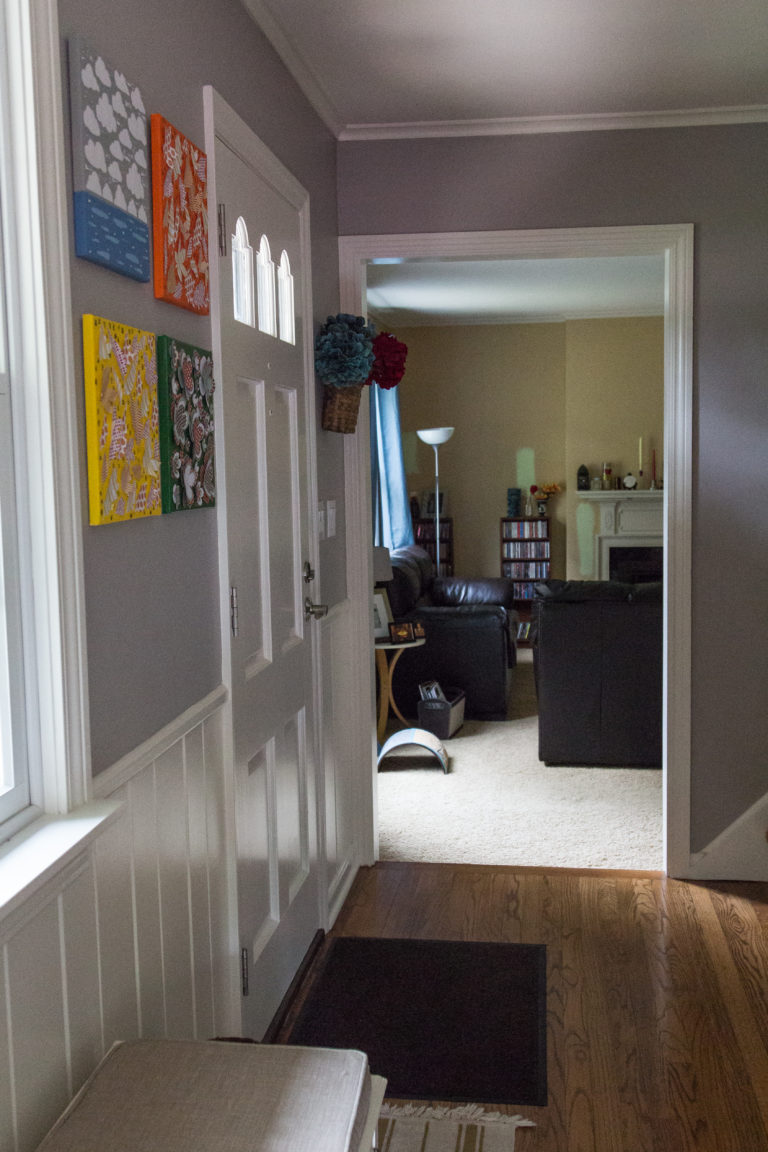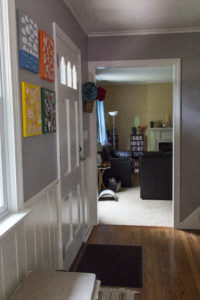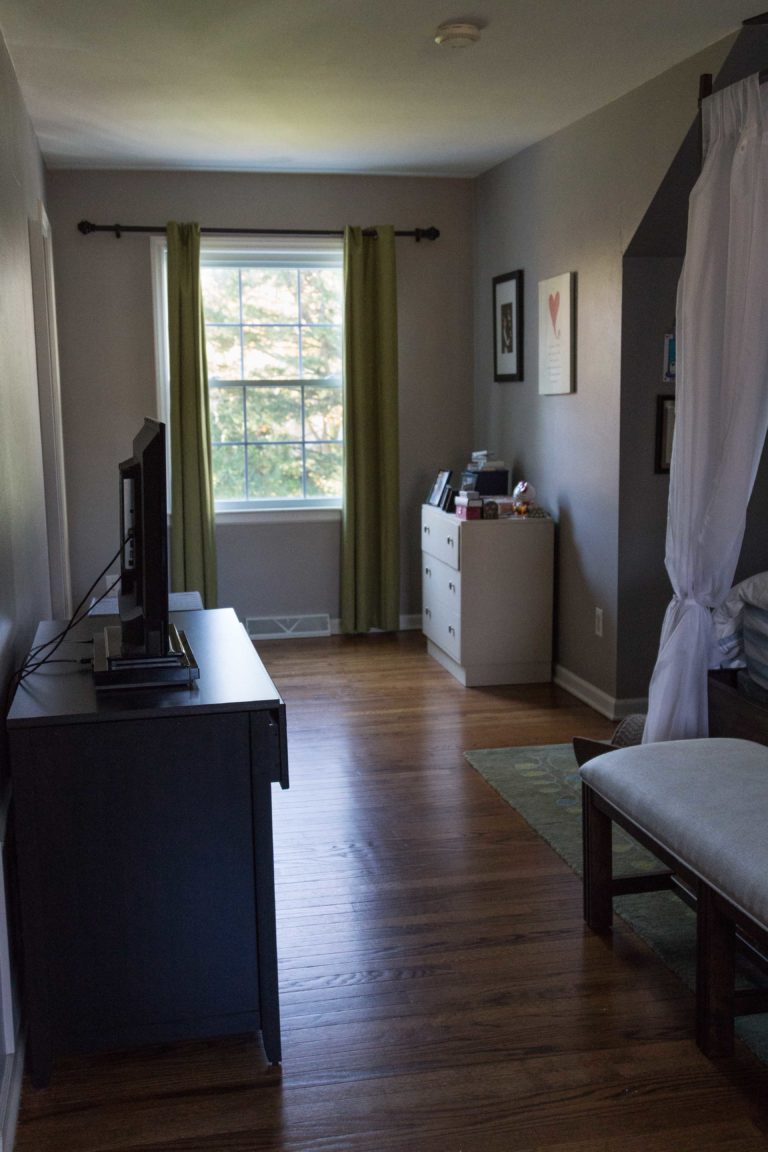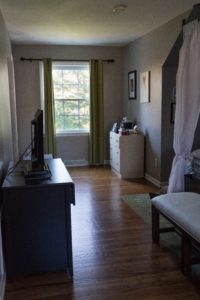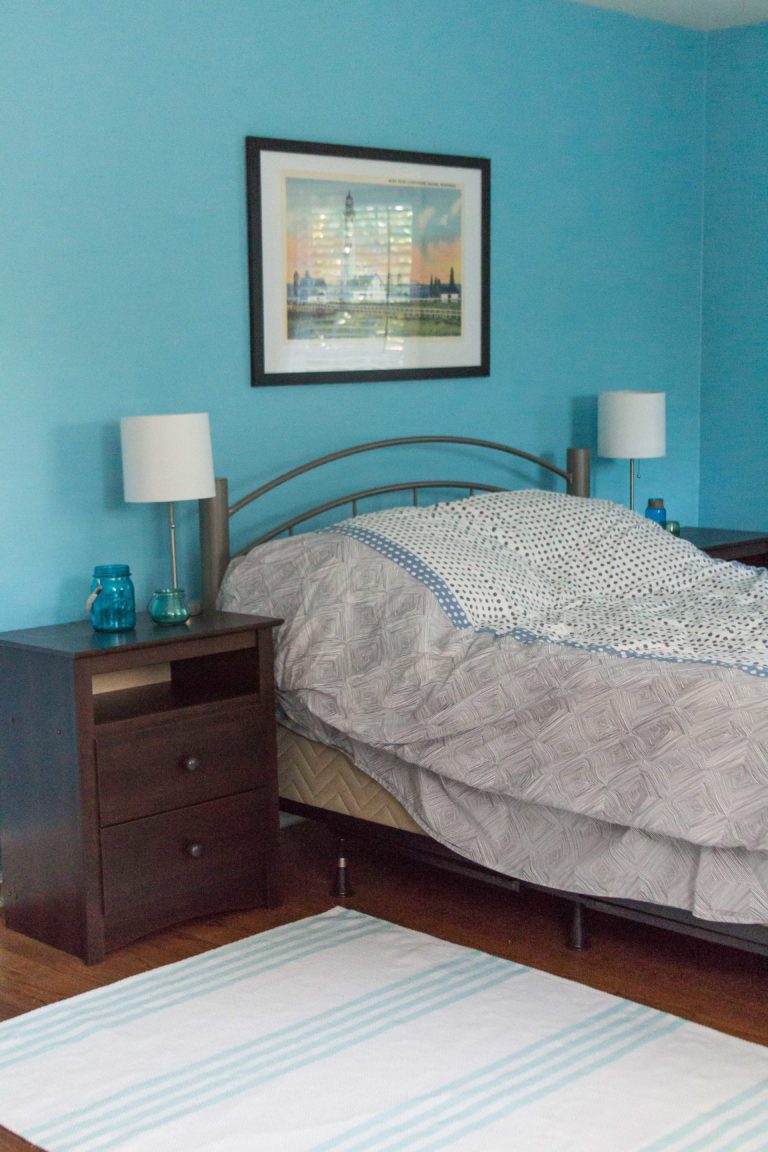 Save
Save
Save
Save