Here's a little peek at what we were up to the past couple of months!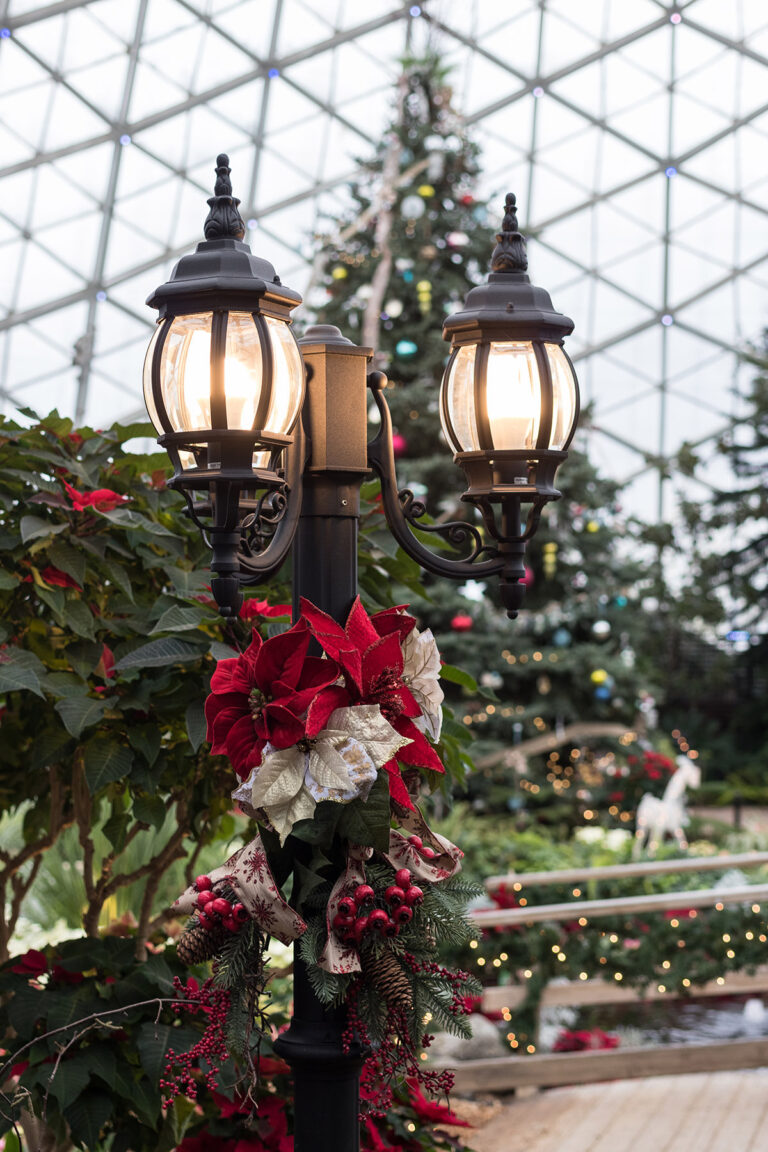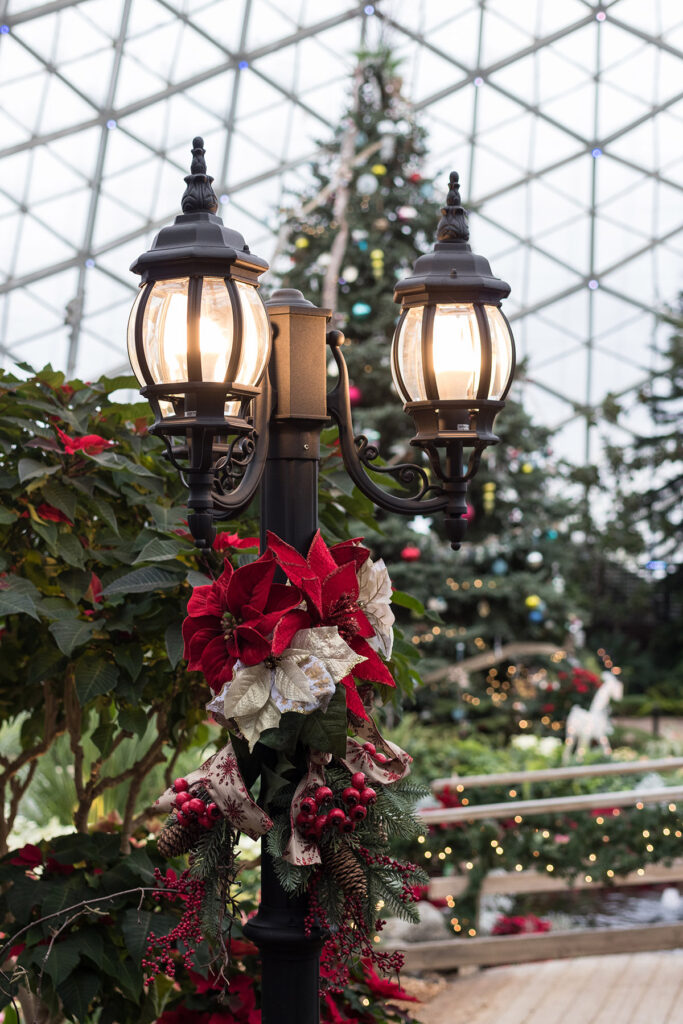 Between sickness (four out of the five of us over the last couple of months), fewer outings than usual, and adjusting to the "new normal" of a Christmas season that didn't involve an adoption, I took a lot fewer pictures than normal.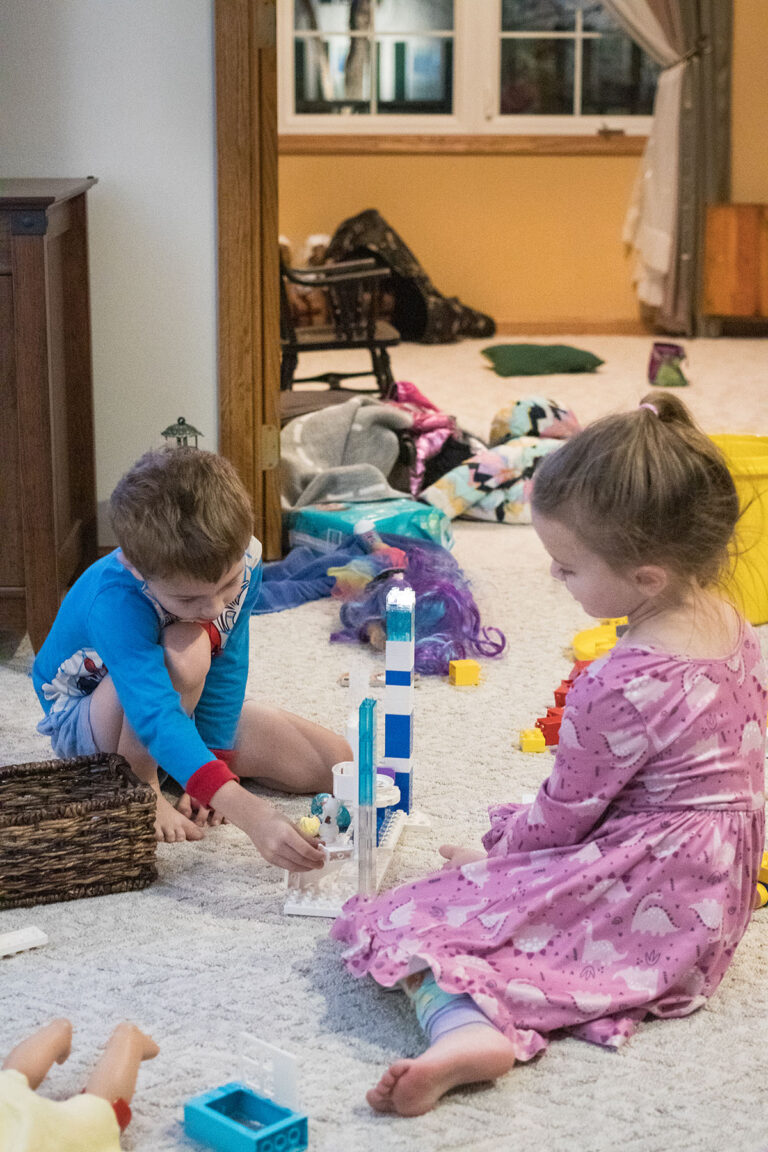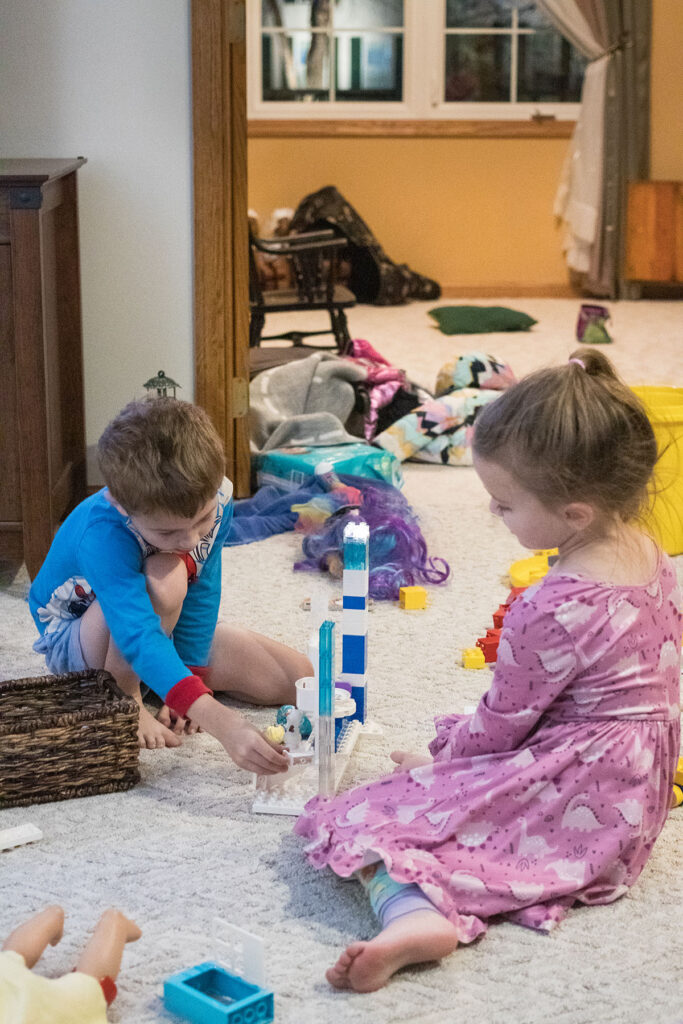 We had one get together with my in-laws and my nieces in November where I took pictures. The cousins are all close in age and have so much fun together. It will just get even better as they get older.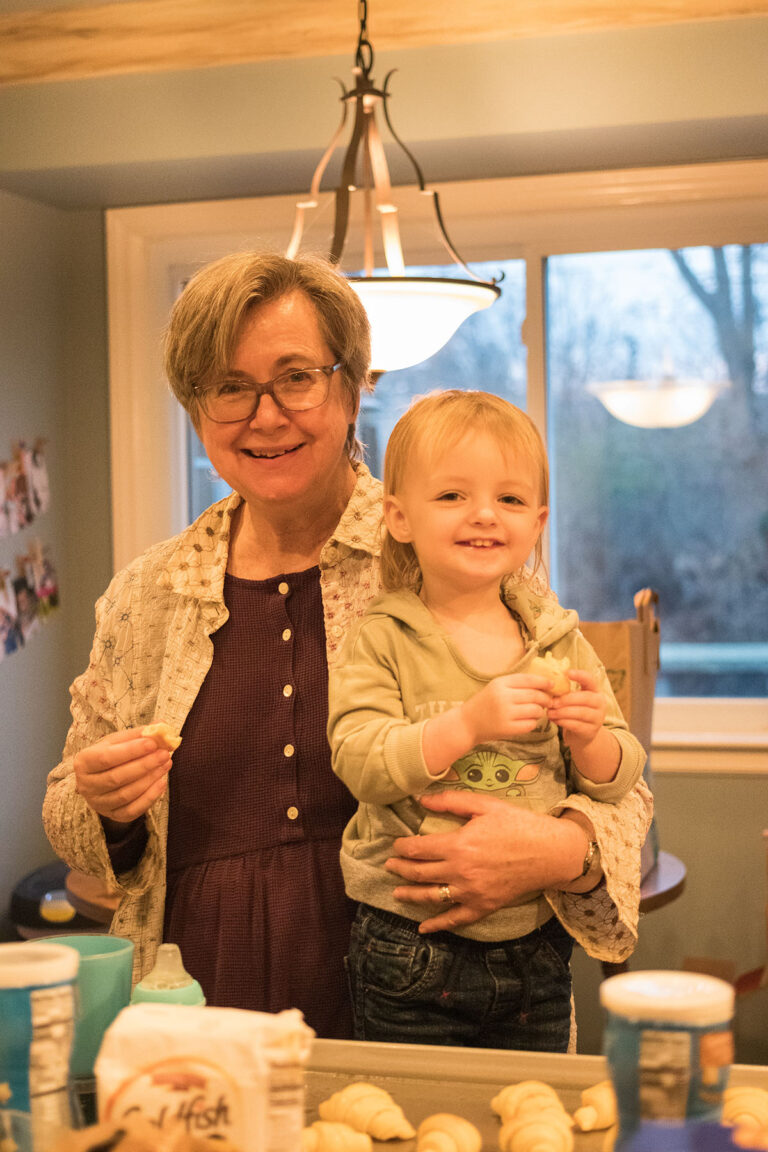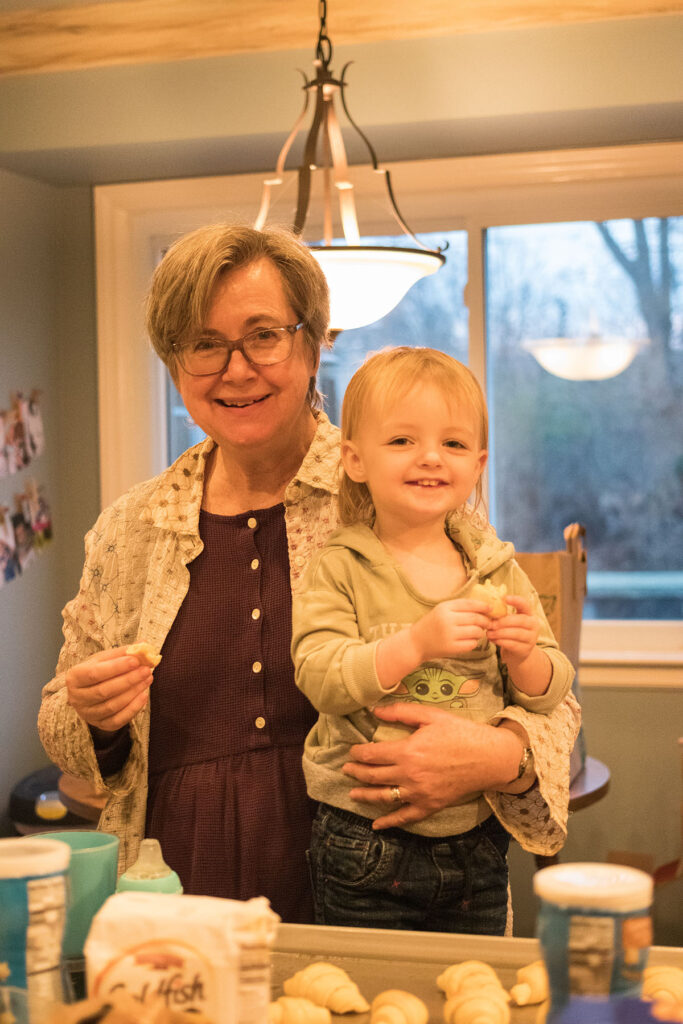 We hosted Thanksgiving this year for both sets of grandparents, and I did all the cooking. I have exactly one Thanksgiving-specific picture. I can't believe it took me this long to share it because I love it so much. Watching a new generation of homemade crescent roll makers and eaters has been the best.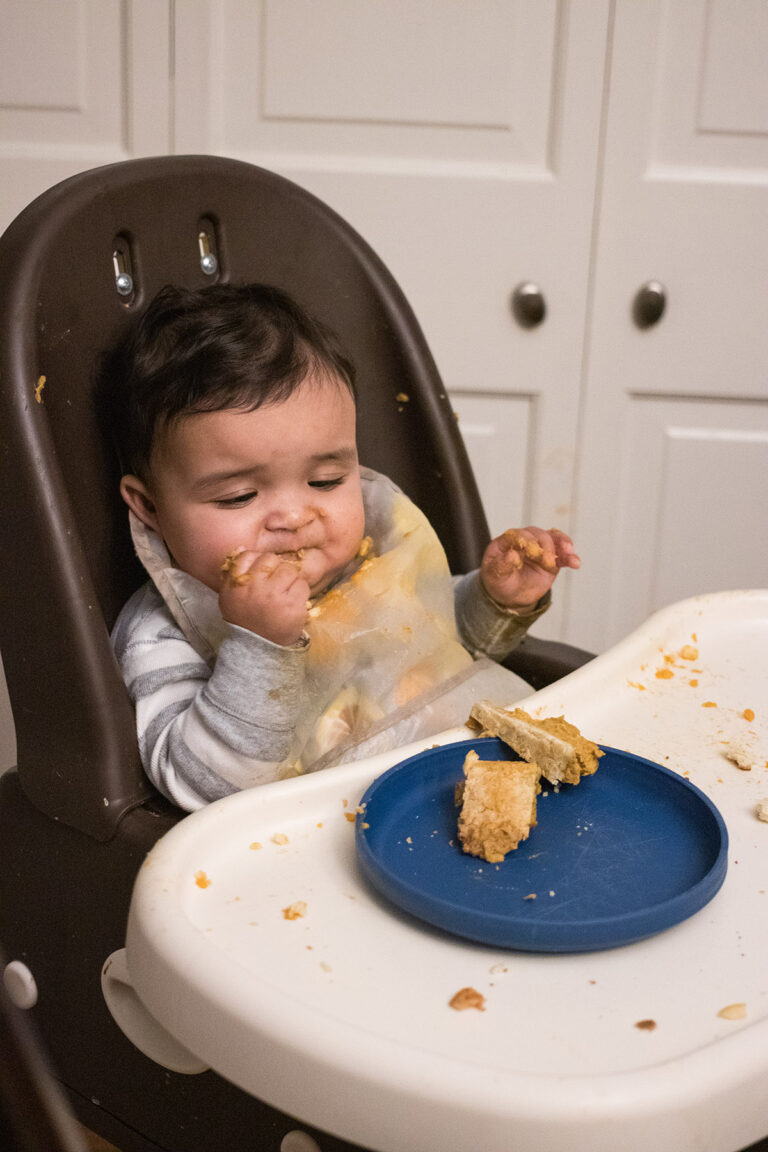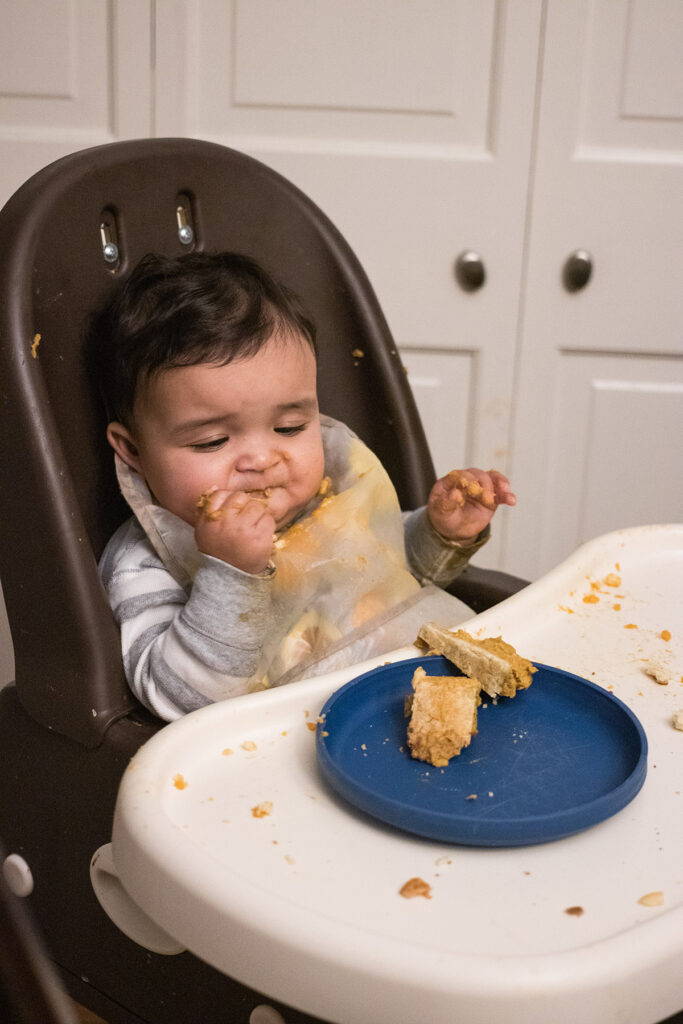 While I am determined not to make all things birthday also holiday-related for the girls their whole lives, we did do pumpkin pie for Genevieve's first birthday dessert. She loved it. I know that her face doesn't really show that ha, but I promise you that she did.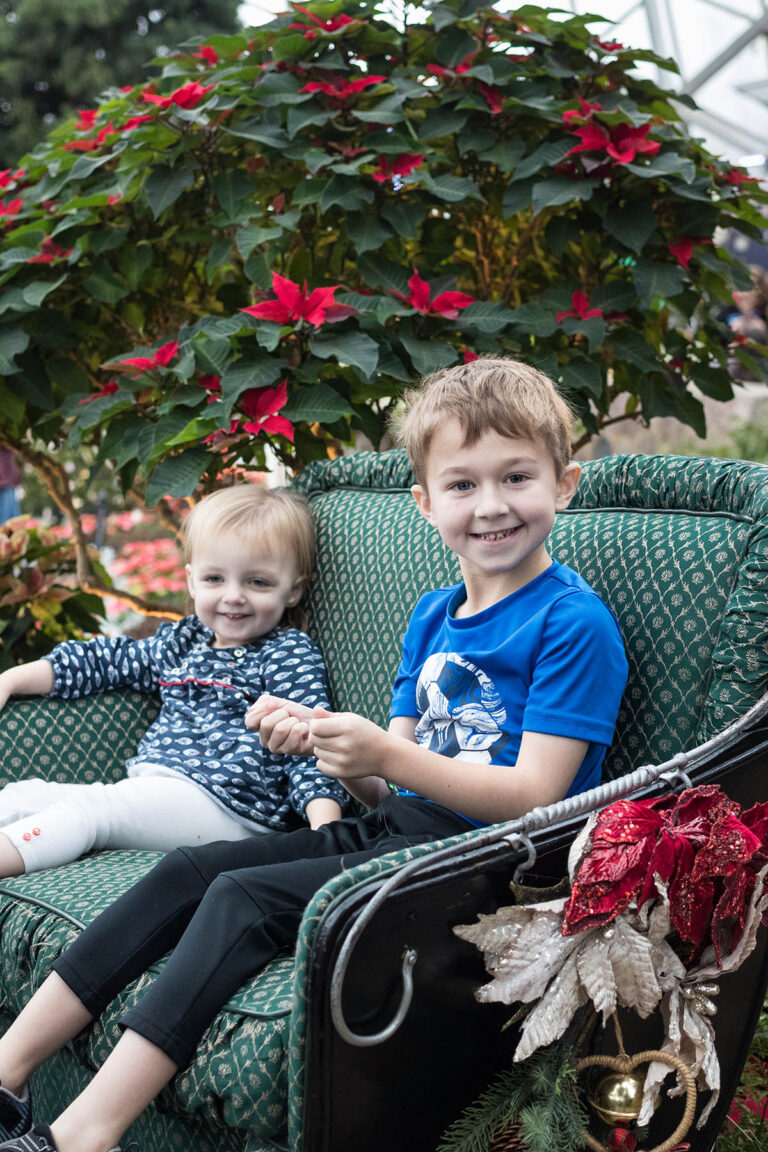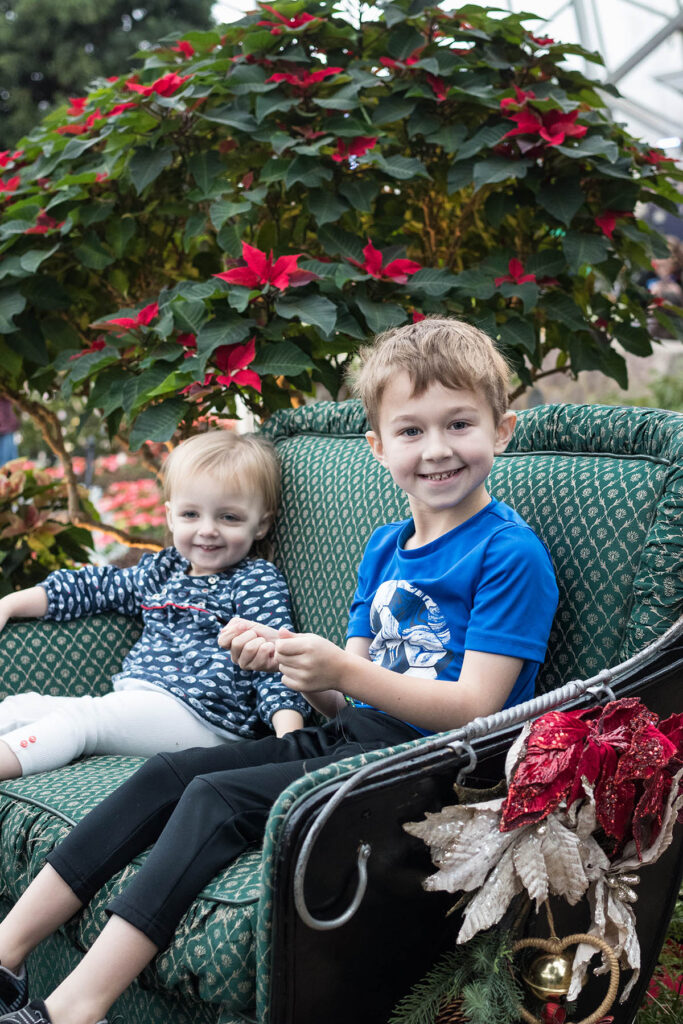 The one outing from these past couple of months where I took pictures was to the Domes for the holiday show. It was fabulous as always.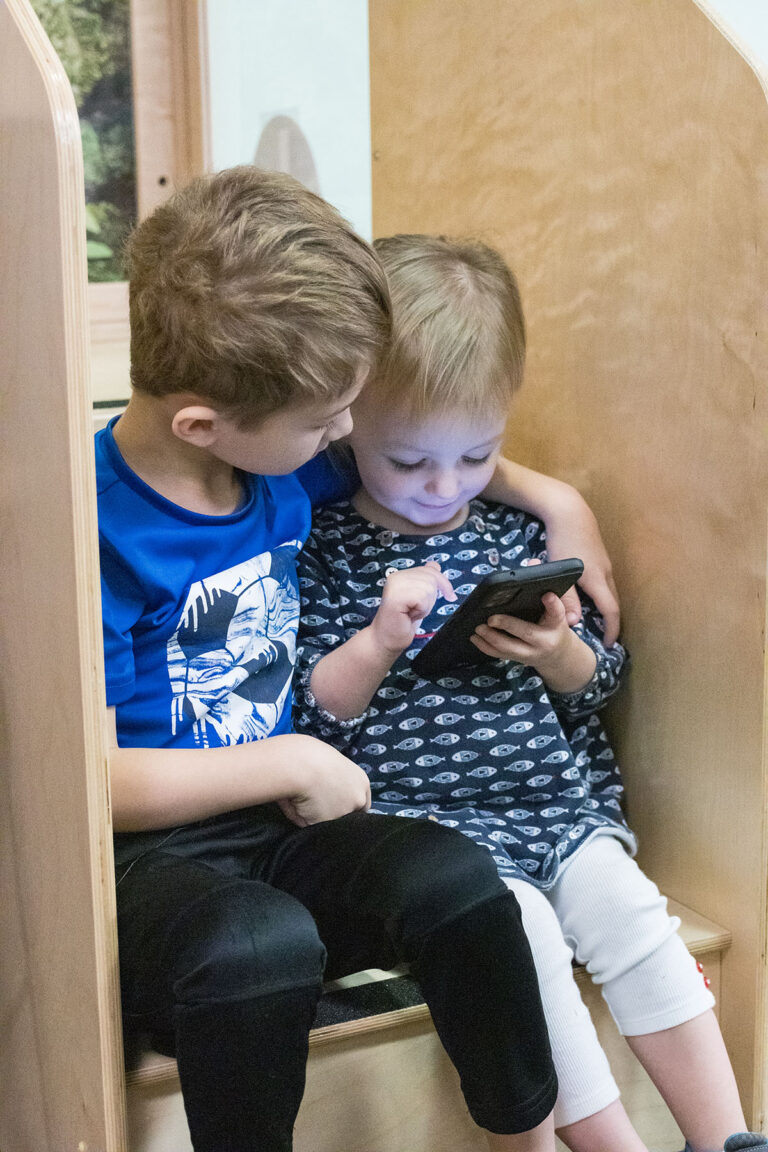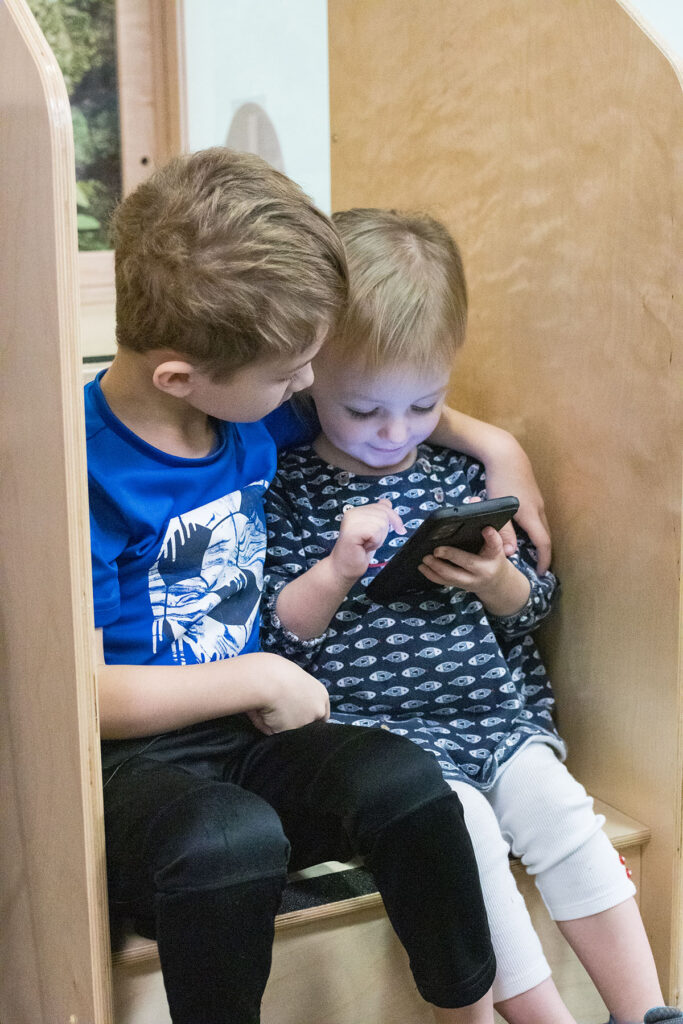 Tommy and Olivia had a great little moment watching a video together on my mom's phone.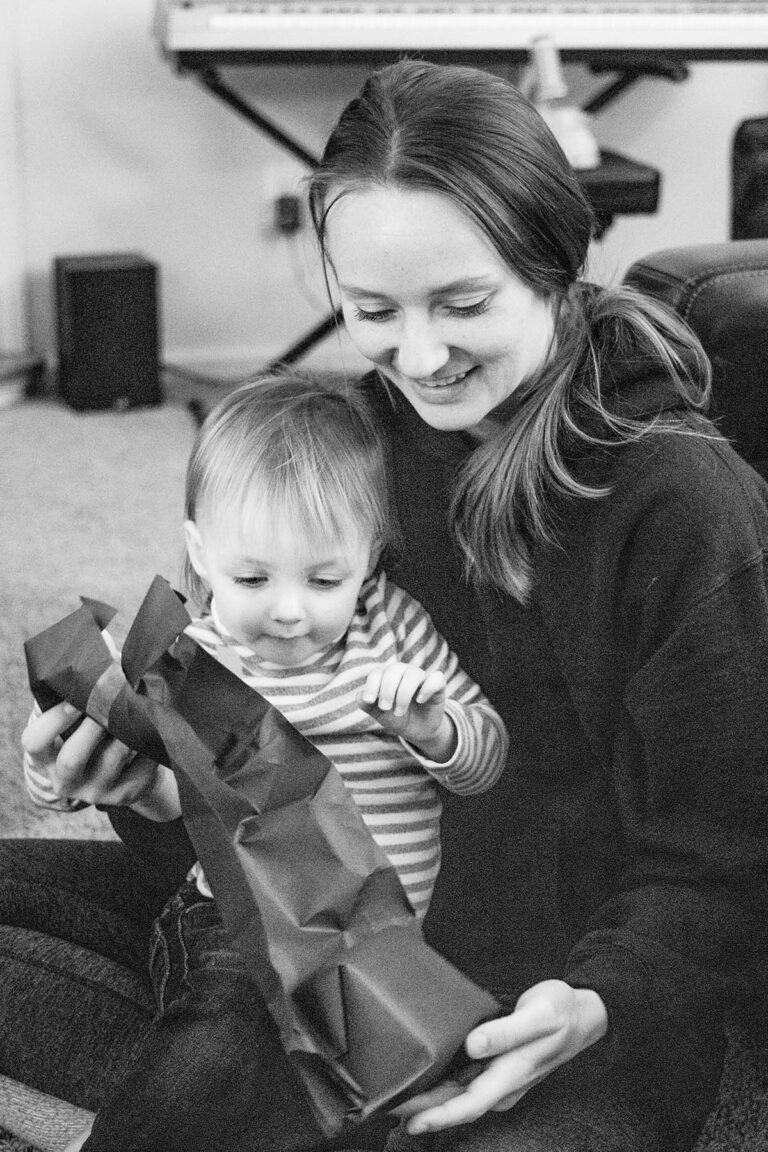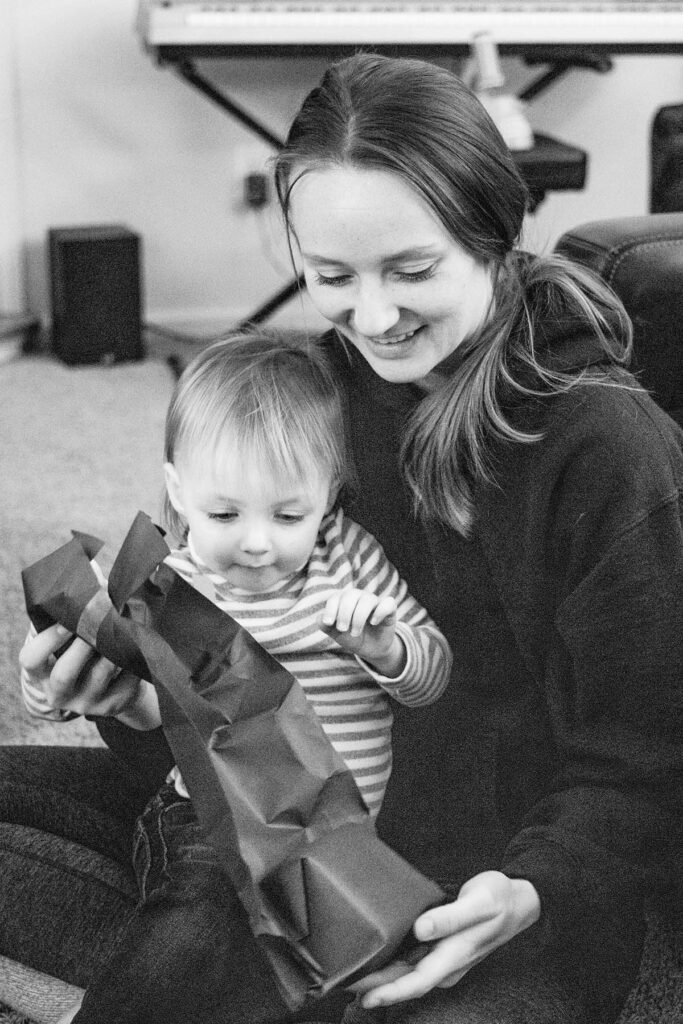 We hosted my in-laws and youngest sister-in-law for dinner and presents a couple of days before Christmas.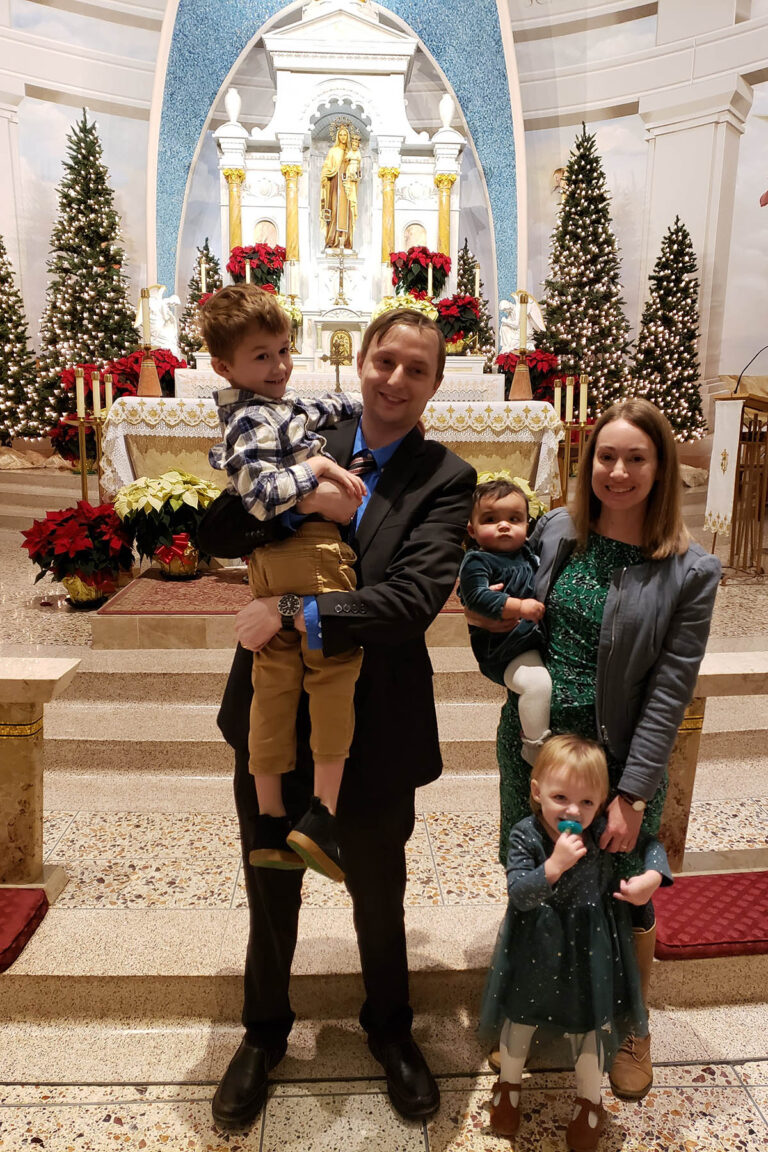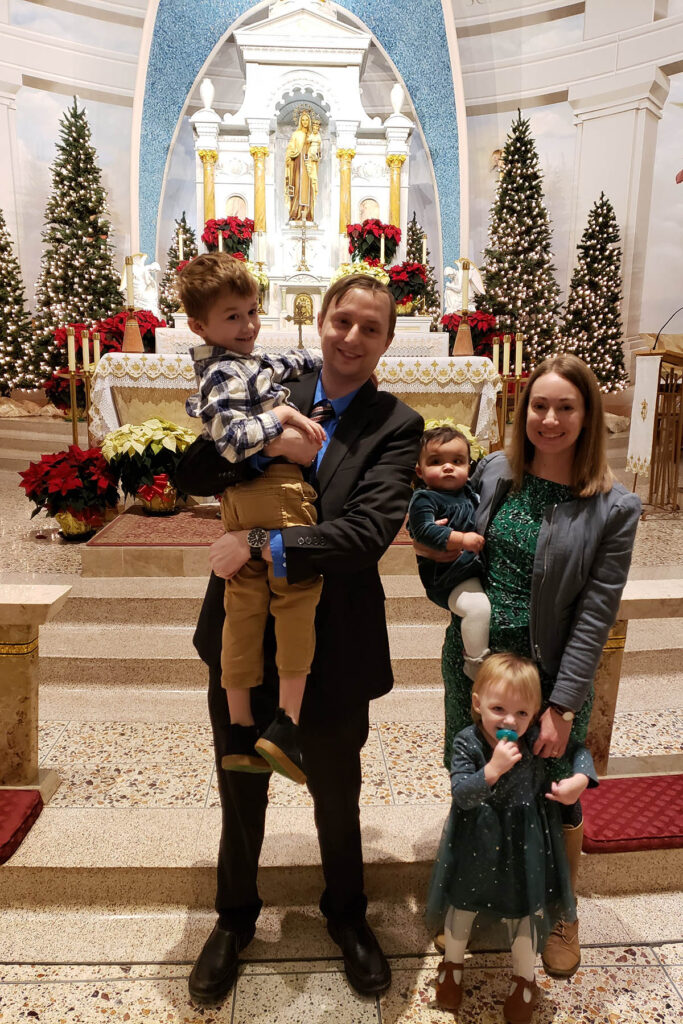 Here are the five of us at church on Christmas Eve. There will definitely be a "good as it gets" vibe to our family photos for the next decade or so.
The five of us were on our own for most of Christmas Eve and Christmas Day, which is exactly how I like it. My in-laws and littlest sister-in-law joined us for church on Christmas Eve. Then my parents came up later in the day on Christmas.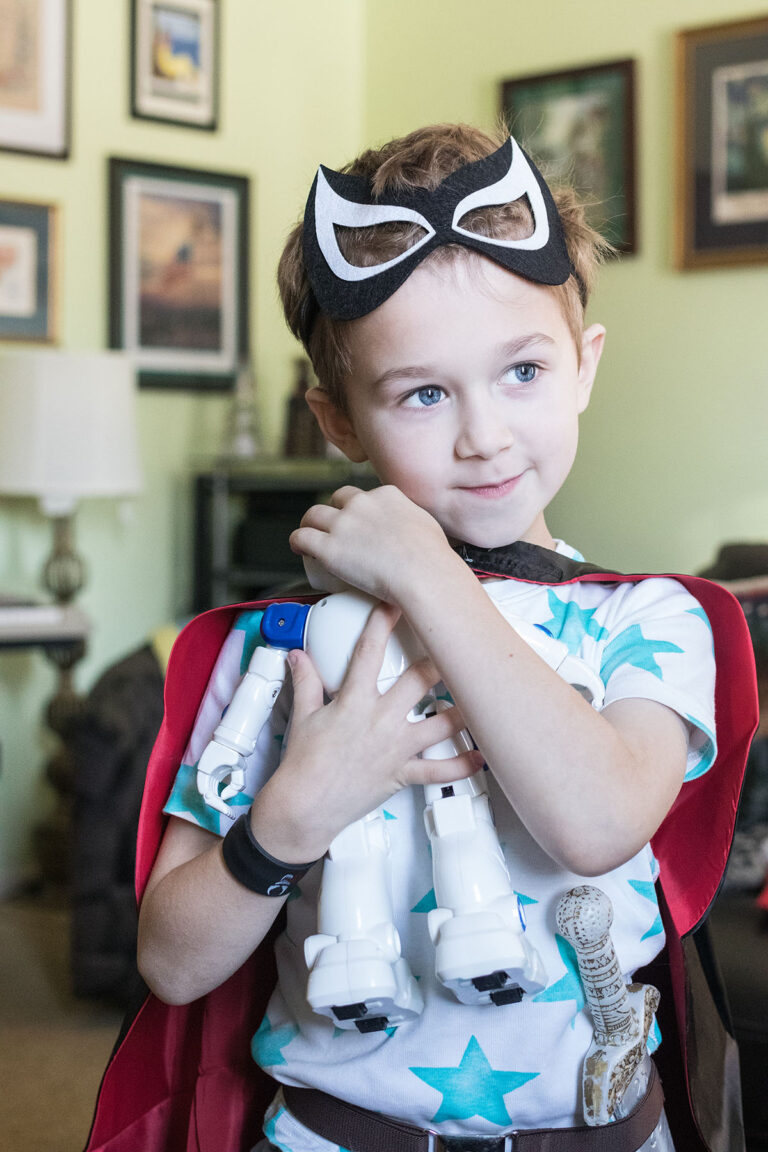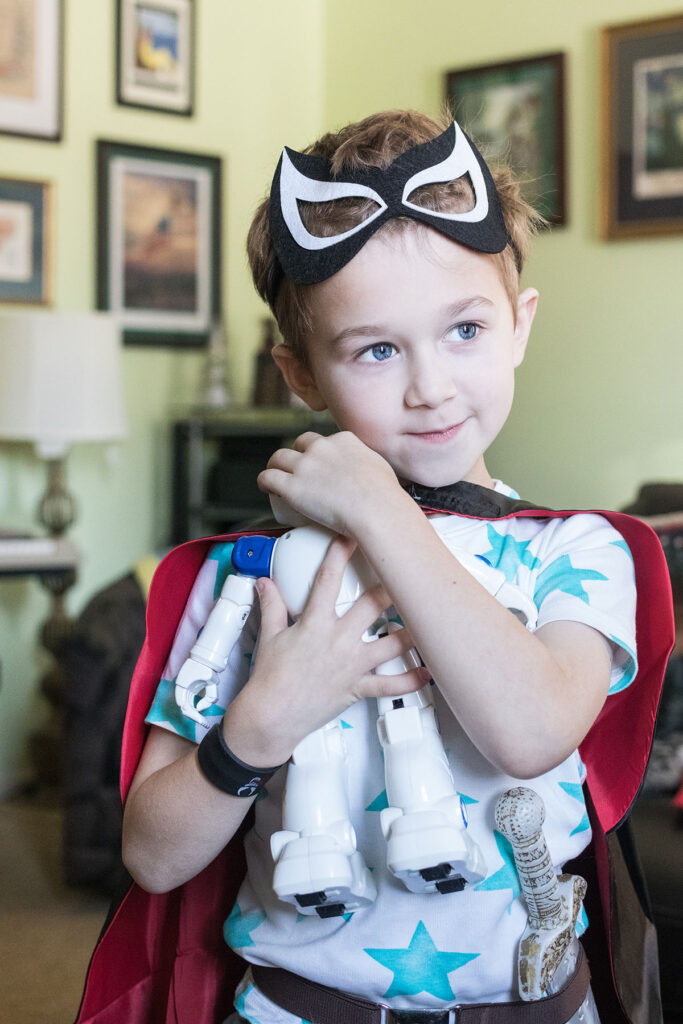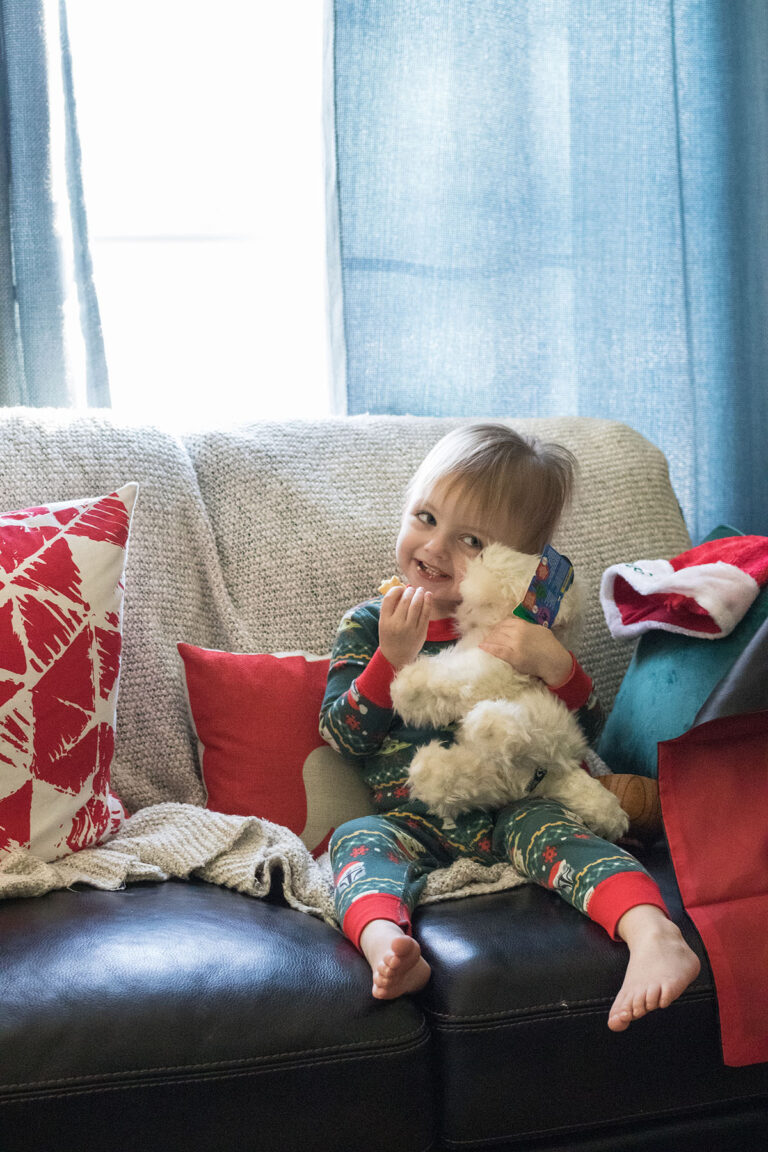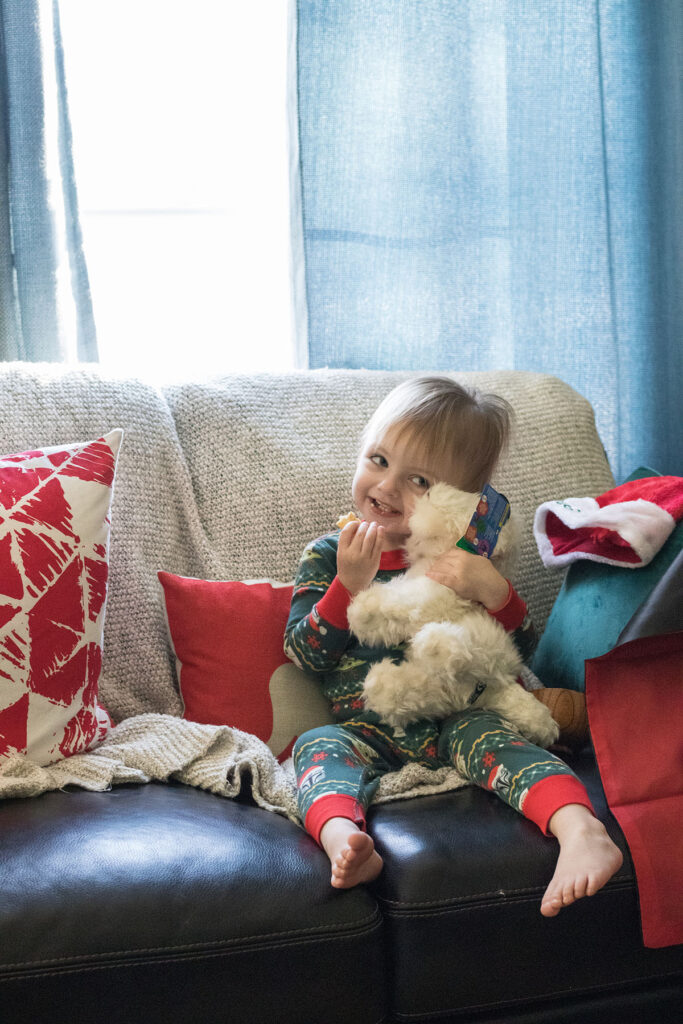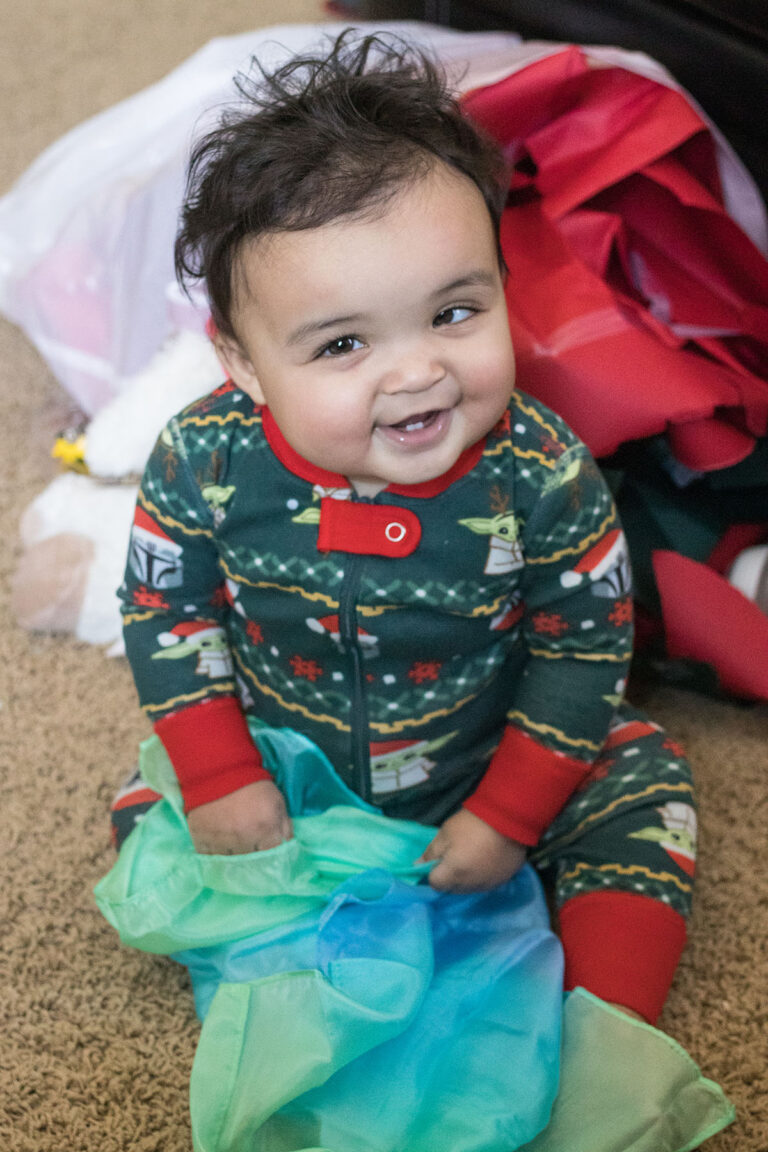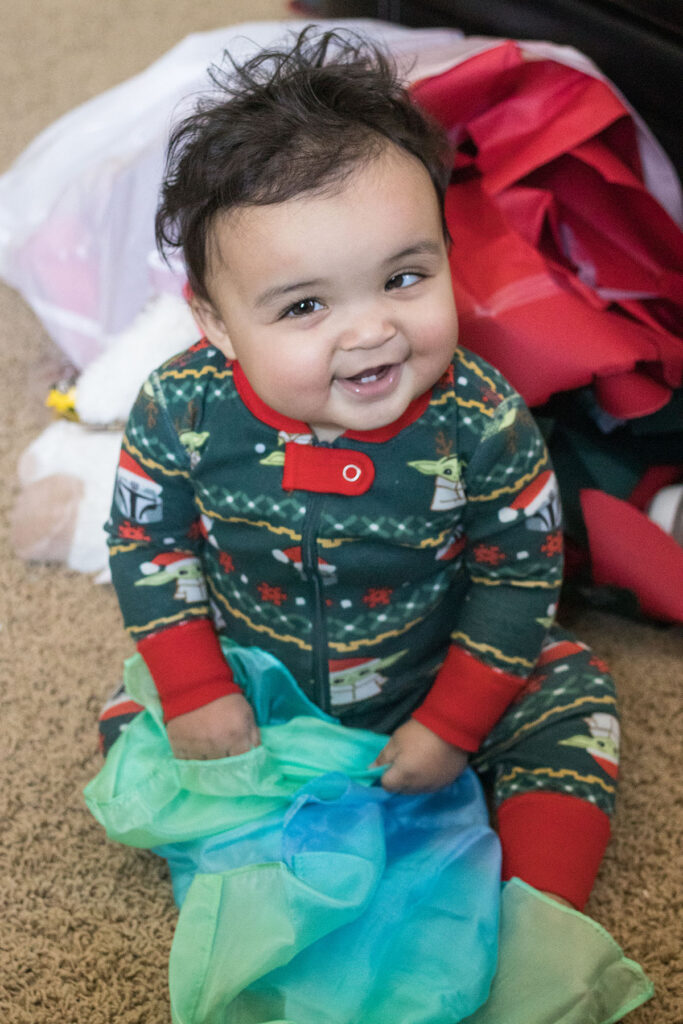 As expected, the kids were at such a fun age for Christmas this year. Tommy had lots of items he wanted and got really excited about opening them. Olivia understood what we were doing, started grabbing presents herself, and got excited about opening them. In classic baby form, Genevieve truly enjoyed the wrapping paper more than anything else (except for the silk scarf that she's holding above!) and just loved being a part of everything.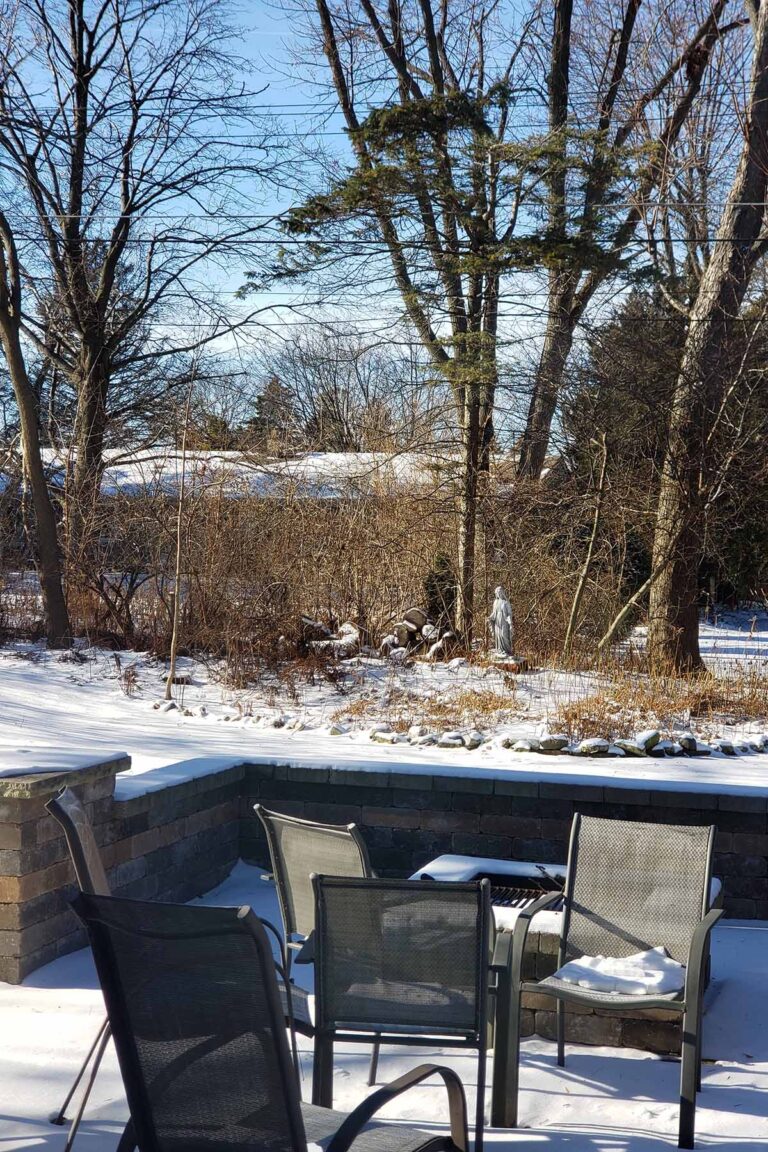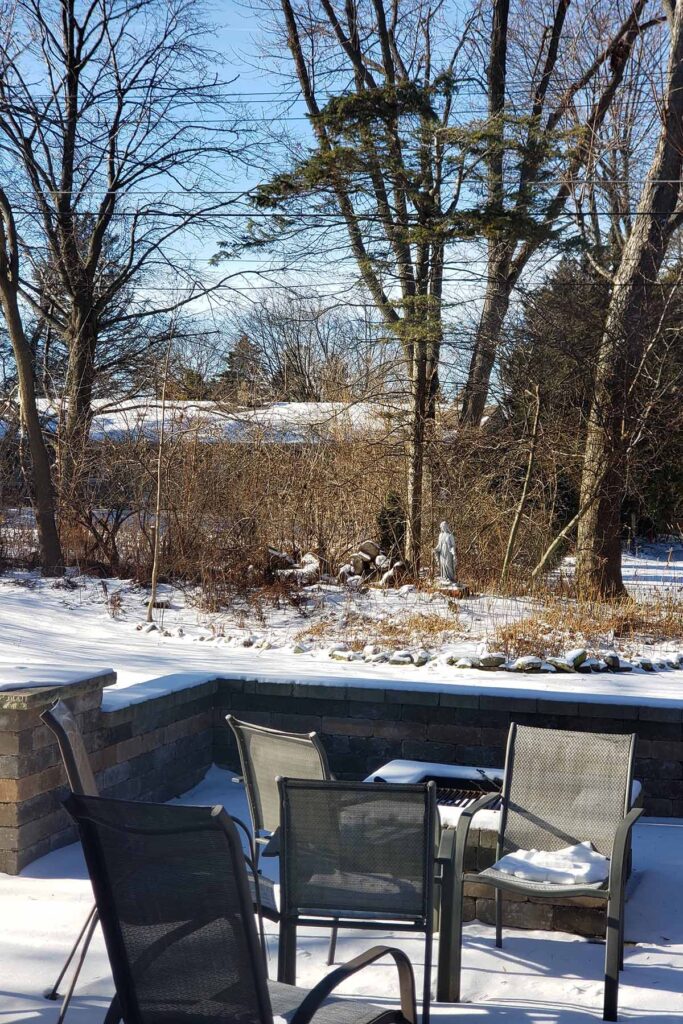 I still haven't gotten over the fact that last year we had a foggy Christmas Eve. Then this year we were blessed with a white Christmas. I can't remember the last time that happened. We are sure to have lots of intense snow ahead this winter. However, so far we've had some of the prettiest, lightest snowfalls imaginable.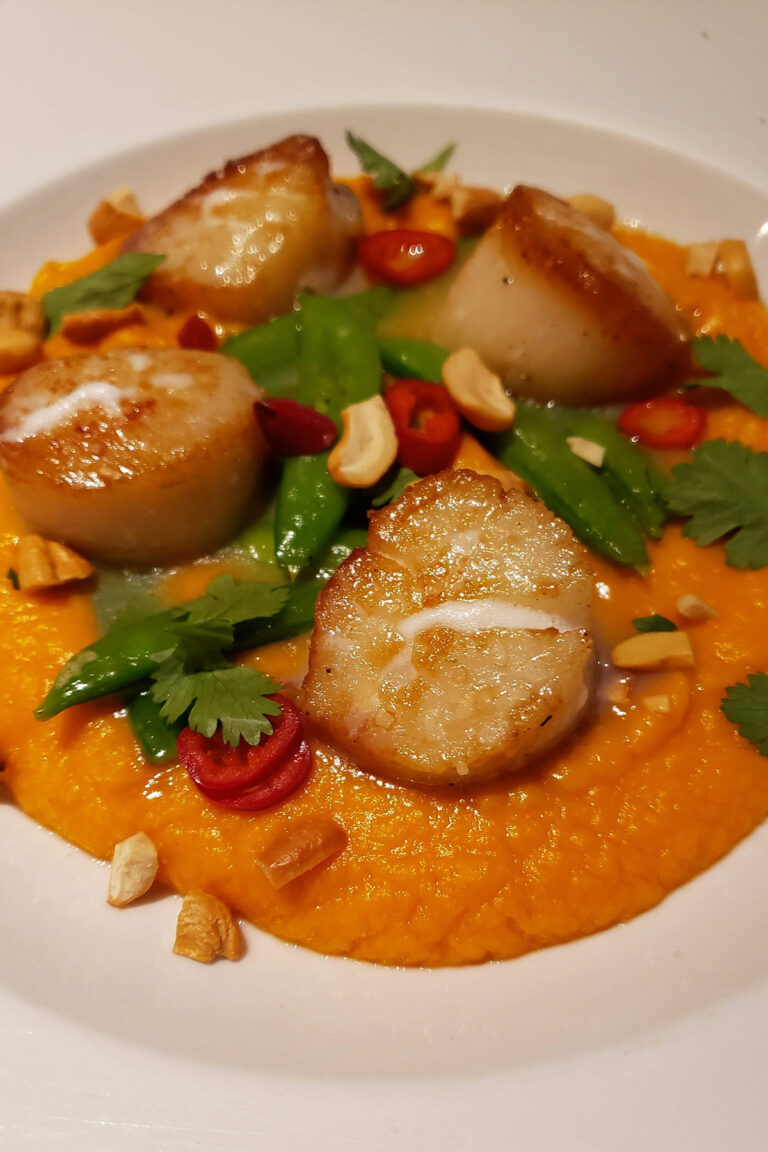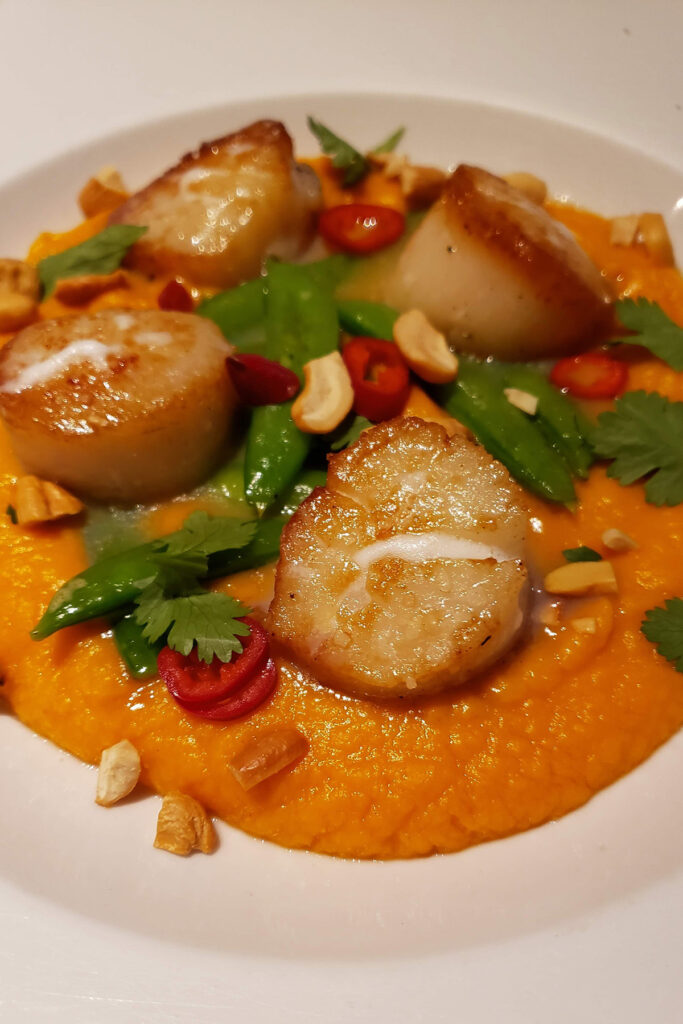 My brave mom watched all of the kids for a couple of hours, so Jake and I could go out for our anniversary. She was around for a lot of the week between Christmas and New Year's, which was so great.
I know that most people are really over the whole "new normal" concept. But it's still very much a thing for me, especially going through our first Christmas season in three years without extreme illness and in the middle of an adoption. I don't even know how to process it. We feel so fortunate to have spent this holiday season close to home, enjoying lots of traditions with our family.
Thanks to everyone who helped make 2022 such a great year for me. I'm truly in awe looking back at everything that happened during our first full year as a family of five and the best year I've ever had professionally. Here's to a great 2023!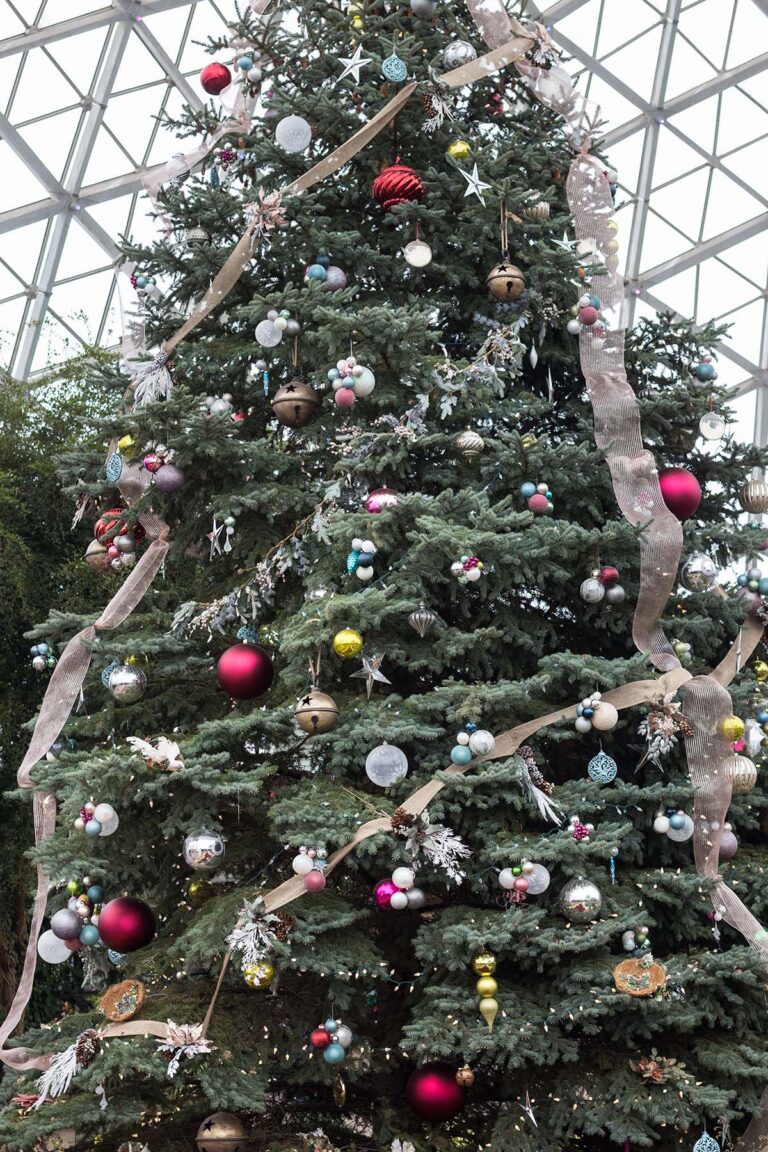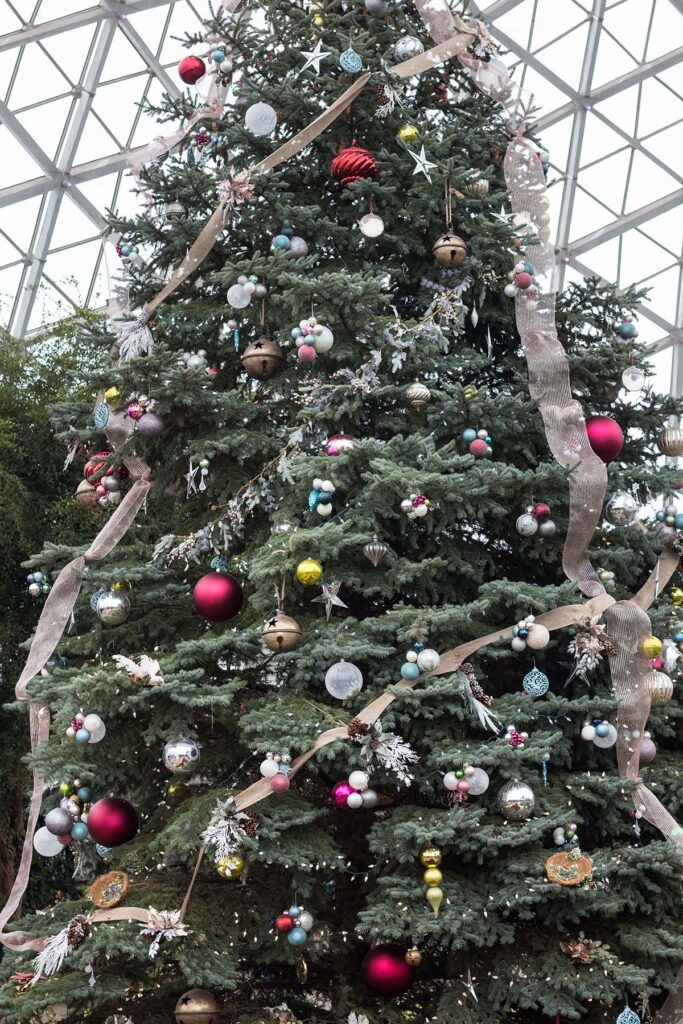 You can find all of my baby/toddler updates for all three kids as well as general family updates and other family-related posts in the family section of the blog.