Printable Thanksgiving placemats to color are an easy, fun way to keep kids of all ages entertained during Thanksgiving dinner.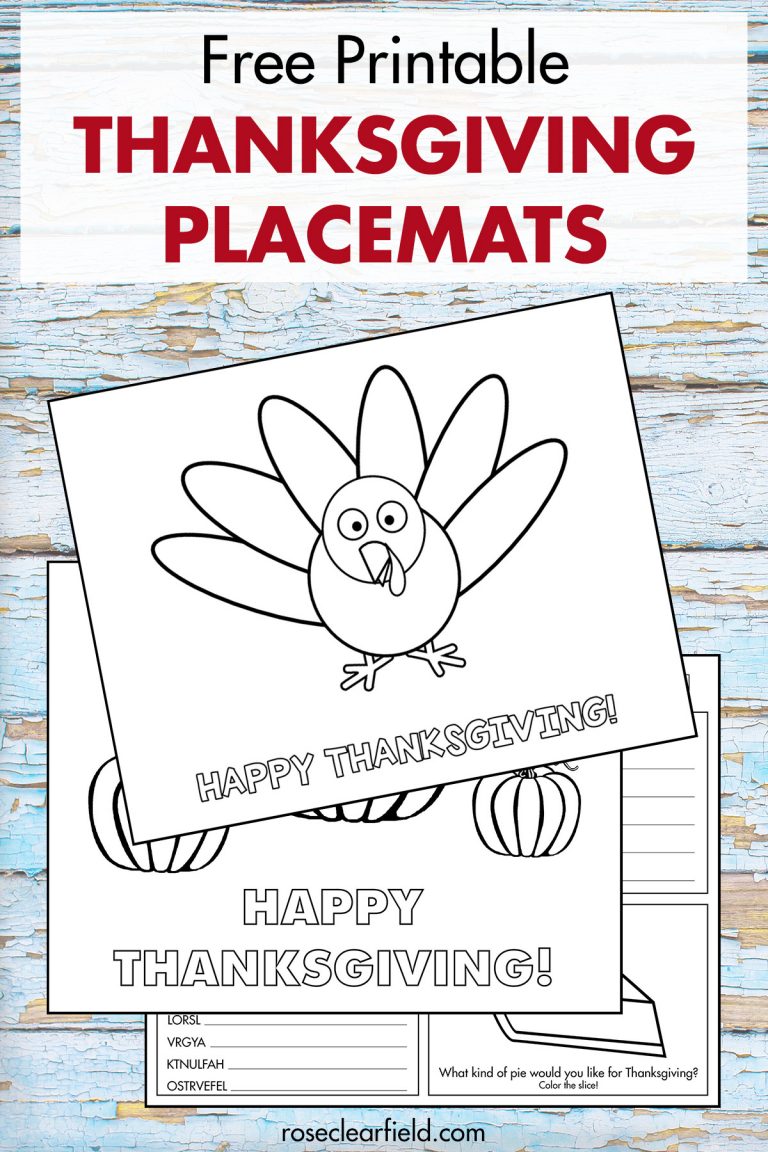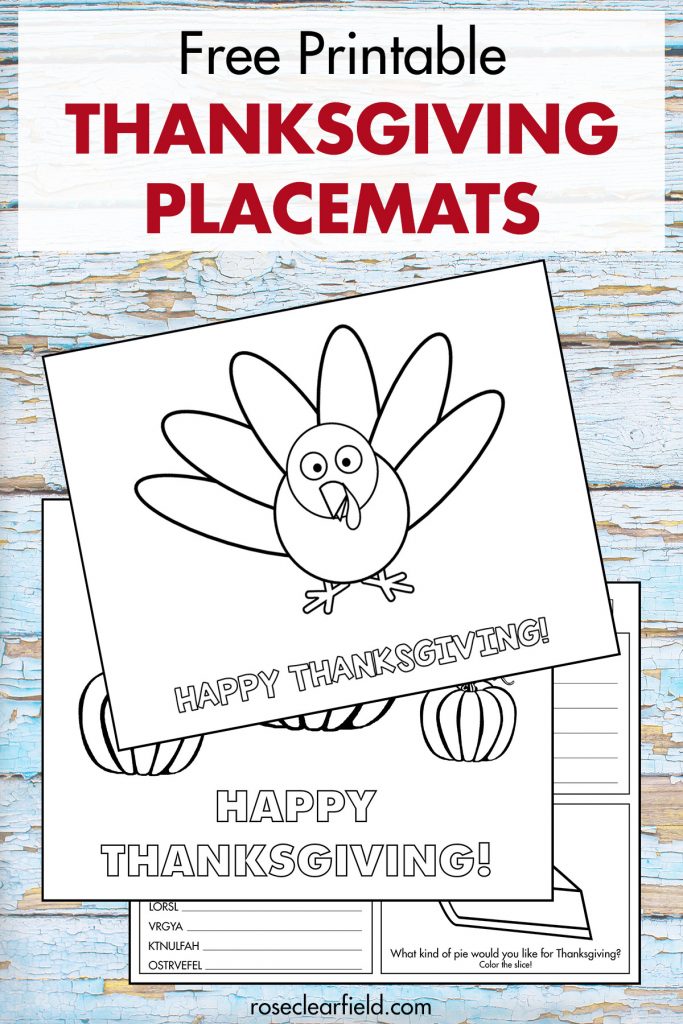 Providing entertainment for kids at holiday gatherings is key for keeping everyone happy. It's easy to get so caught up in cleaning the house and planning the menu that kid activities take a backseat. Everyone in attendance at Thanksgiving dinner, especially the children, will be excited that there are some activities geared specially for the kids.
I've created ten 11″ x 14″ printable Thanksgiving placemats to color, all completely free. Eight of the placemats feature Thanksgiving-themed messages and pictures to color with turkeys, corncopias, pumpkins, gourds, pilgrims, leaves, and more. Two of the placemats are game placements with Thanksgiving-themed coloring activities and games, including a word search and word unscramble. The coloring difficulty varies significantly with placements designed for all ages.
Free printable Thanksgiving placemats to color couldn't be an easier activity to prep ahead of time. A few days before Thanksgiving, make time to print or get the placemats printed and purchase or round up appropriate coloring supplies. Set out the placemats and coloring supplies before family arrives, and you're good to go. I share my recommended coloring supplies in the next section. I share tips for printing or having your placemats printed after the printables.
Best coloring supplies for printable Thanksgiving placemats
I've created Thanksgiving placemats for a range of ages. For younger colorers, twistable coloring materials are optimal. You get beautiful color tones without the hassle and stress of peeling paper and worrying about little ones eating crayons. Crayola twistable crayons and Crayola twistable colored pencils are both great options.
For more detailed coloring, colored pencils are best. My favorite colored pencils are Prismacolor premier colored pencils. Their colors are richer and smoother and allow for better blending than other leading colored pencil brands. Prismacolor offers pencil sets ranging from 36 to 150 pencils.
Fine tip markers are another great option for detailed coloring. The best budget fine tip markers you'll find are Crayola super tips washable markers. For a wider range of options, search fine tip markers. You'll see all of the top marker choices, perfect for adult coloring, planners, and more.
About the printable Thanksgiving placements
The free printable Thanksgiving placements are for personal use only. You may print as many placements as you like for your holiday celebrations as well as for classroom use, Sunday school use, etc. Please don't distribute the download files. If family, friends, or co-workers are interested in their own placements, direct them to this post, so they can download their own files. Thank you!
I've created each placemat in JPG and PDF form. If you're printing your own placemats, most likely you prefer JPG format, as you'll have more control over the image scale and quality. If you're having the placemats printed elsewhere, most likely it will be easier to send PDF files to the printer.
The previews in this post are low-resolution and feature black borders, as it gets confusing having so much white in the blog post. The previews aren't intended for printing. Please use the download links to grab the placements you would like to print. The download files are high-resolution without borders.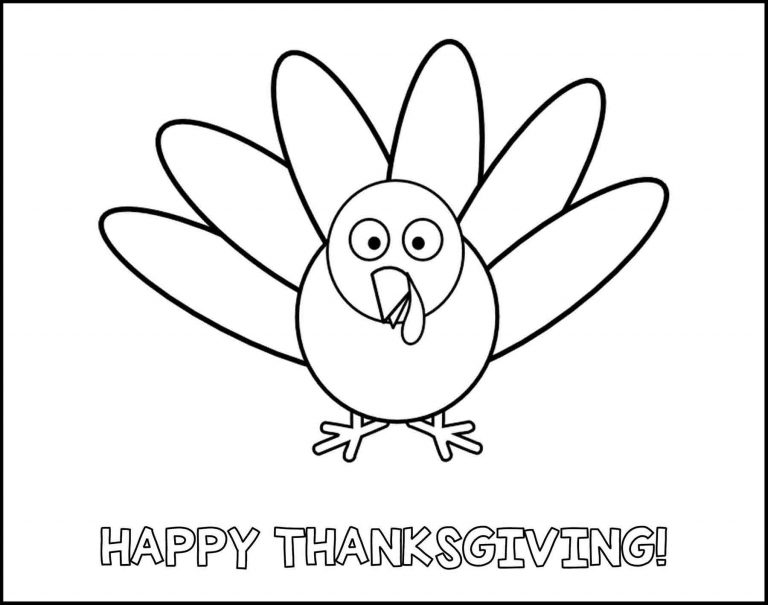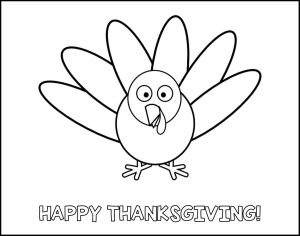 Turkey
Cartoon turkey with "happy Thanksgiving!" message.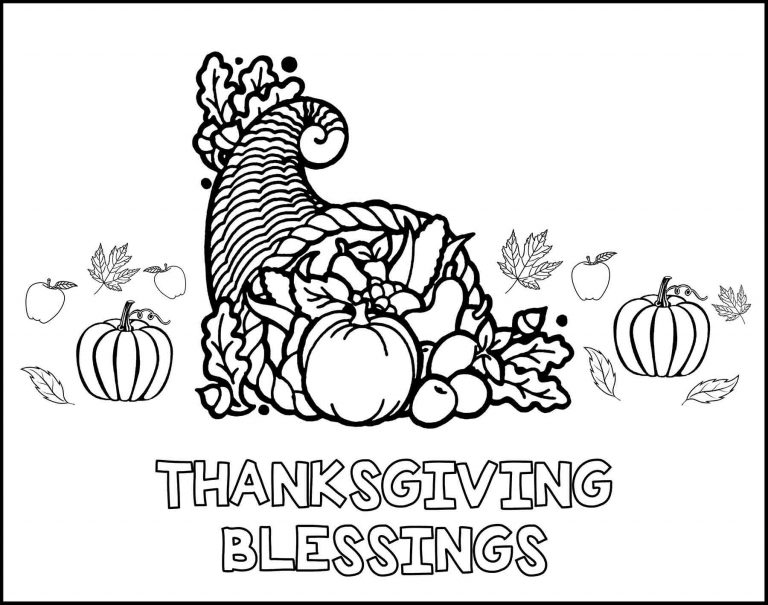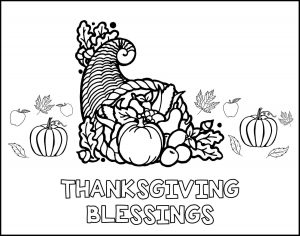 Cornucopia
Full cornucopia surrounded by pumpkins, leaves, and apples, with a "Thanksgiving blessings" message.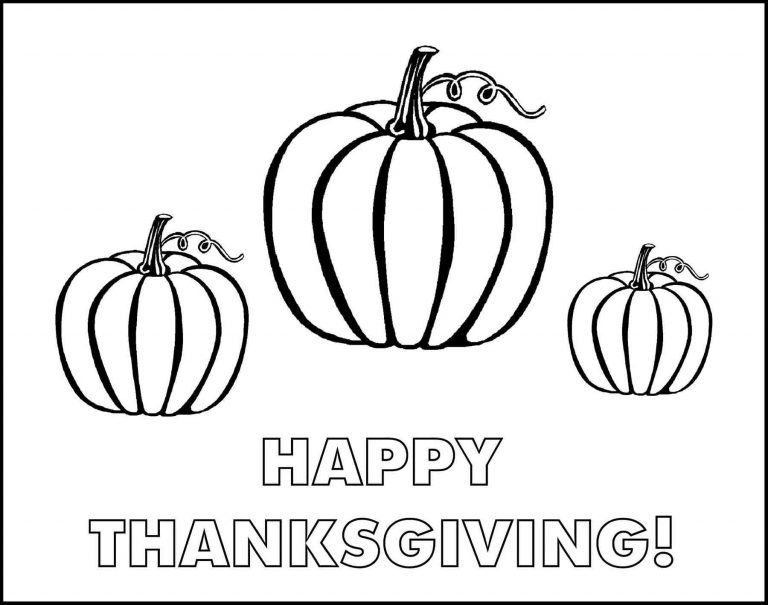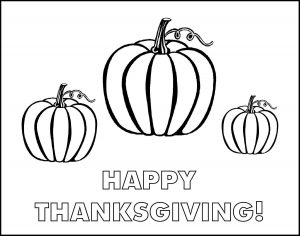 Pumpkins
Three pumpkins in assorted sizes with a "happy Thanksgiving" message.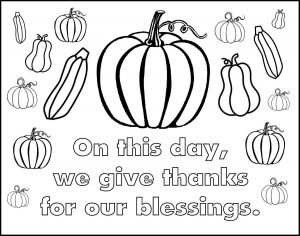 Gourds
Assorted gourds in varying sizes with the message "on this day, we give thanks for our blessings."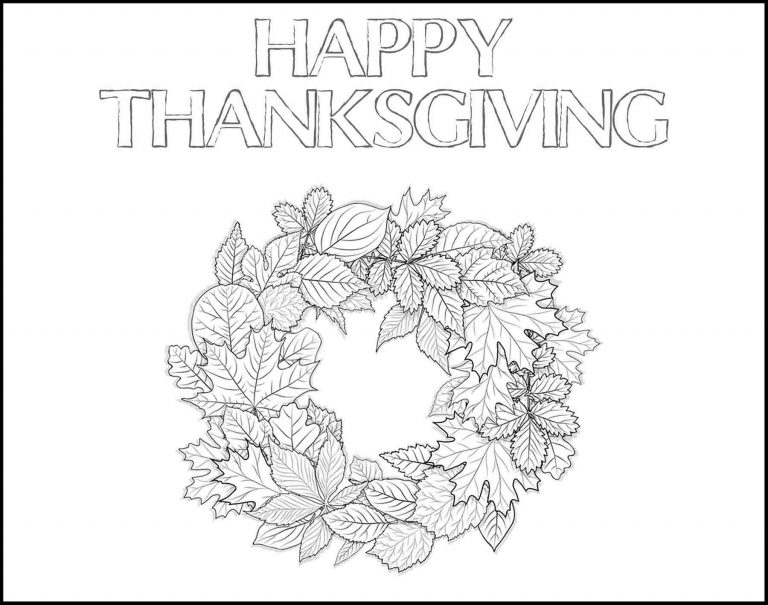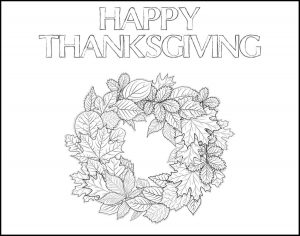 Wreath
A full fall wreath with a "happy Thanksgiving" message.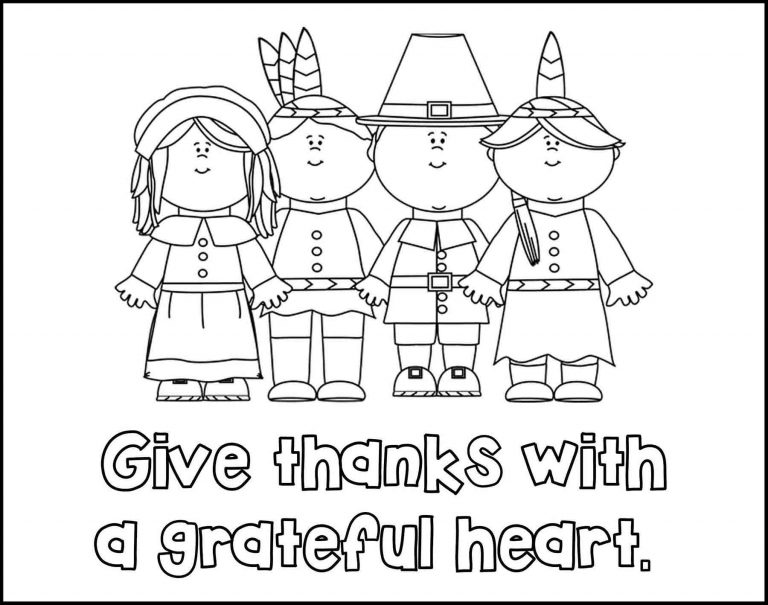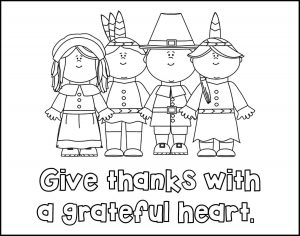 Pilgrims
Two American pilgrims and two Native American pilgrims with the message "give thanks with a grateful heart."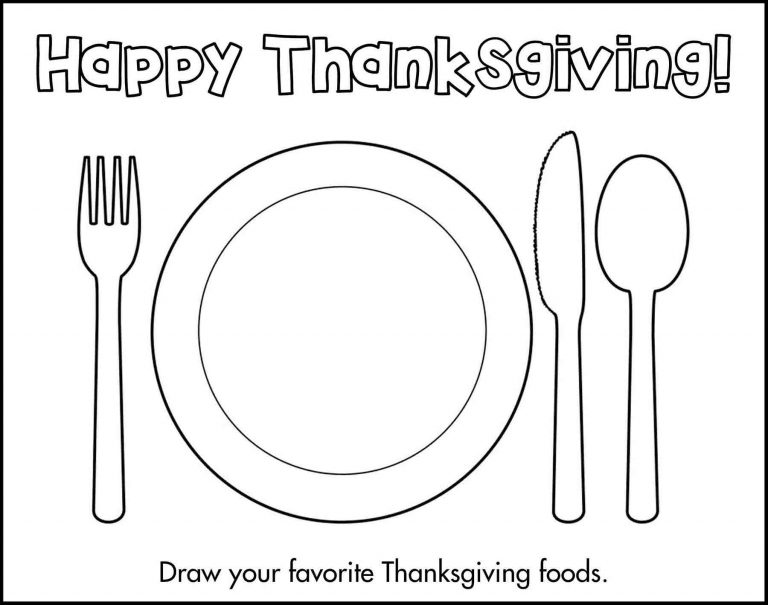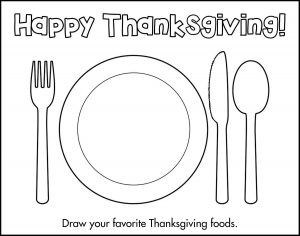 Place setting
An empty plate with silverware to draw your favorite Thanksgiving foods and a "happy Thanksgiving!" message at the top.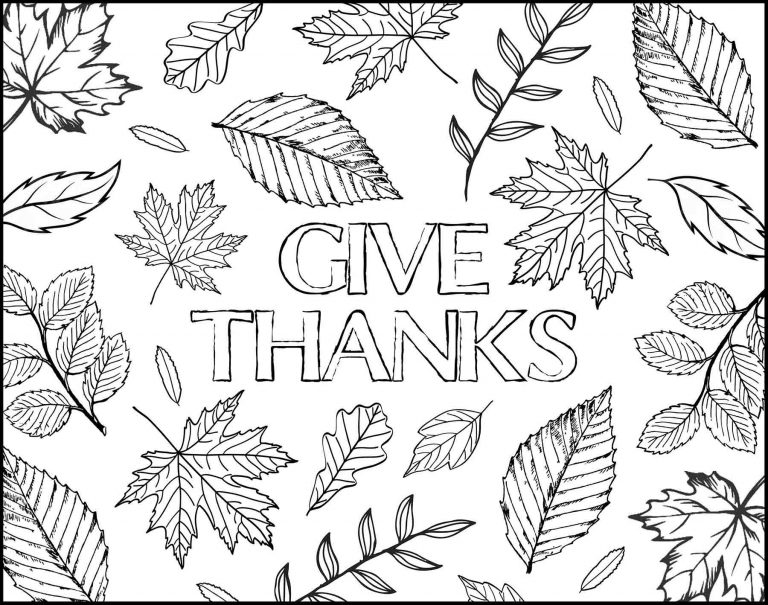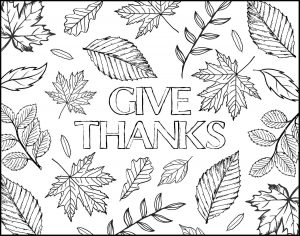 Leaves
Leaves in varying types and sizes surrounding the message "give thanks."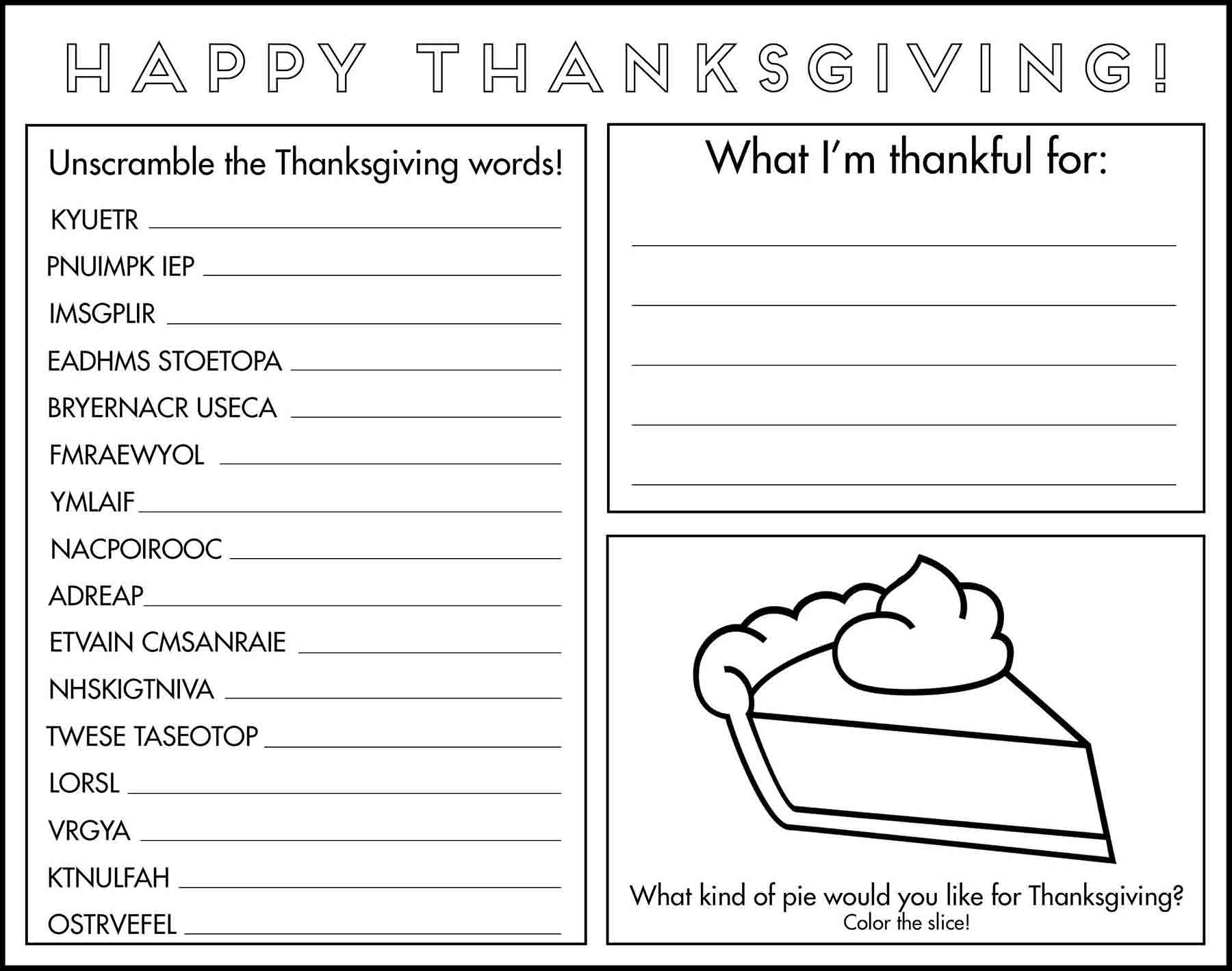 Games I
A games Thanksgiving placemat featuring a Thanksgiving words unscramble, pie to color with your favorite Thanksgiving pie filling, and "what I'm thankful for" section.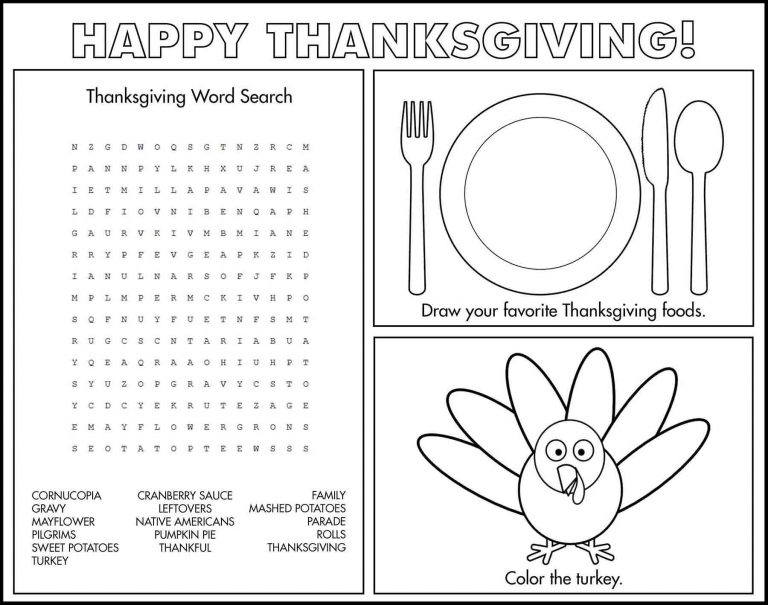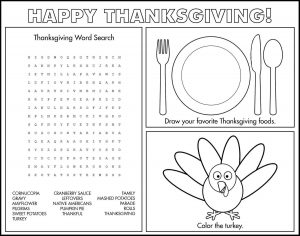 Games II
A second games Thanksgiving placemat featuring a word search, turkey to color, and empty place setting to draw your favorite Thanksgiving foods.
Printing your Thanksgiving placemats
Home printing
I've formatted the printable Thanksgiving placemats for printing on 11″ x 14″ paper. Many home printers are capable of printing up to 11″ x 14″ or wider. If you aren't sure if your printer has the capacity to print this large, look up the specs. Simply Google your printer make and model, and you should get the information you need.
Regular printer paper will work for placemats but isn't ideal, especially since these placemats are designed for coloring. I recommend cardstock or premium matte inkjet paper for home-printed placemats. The placemats will be much sturdier, and the coloring will look much better.
Professional printing
If you don't have a home printer with the capacity for 11″ x 14″ printing or don't want to be bothered with ordering special paper on top of a dozen other holiday tasks, send out your placements. There are a ton of places that offering printing services, such as Office Max, Staples, Costco, and FedEx.
Can I print my placemats on 8.5″ x 11″ paper?
If you don't want to deal with finding paper for or ordering placements in the 11″ x 14″ size or simply want smaller placemats, you can print or have your placemats printed in 8.5″ x 11″ format. An 8.5″ x 11″ format may be preferable for young children or anyone who just wants to use these Thanksgiving designs as coloring pages, not placemats.
The placemat design leaves a white border on either side when you print it in an 8.5″ x 11″ format. For the majority of the placemat designs, you won't even notice the difference.
[Disclaimer: There are a few affiliate links in this post. Thanks for your support!]
Are you using the free printable Thanksgiving placemats?

I want to see them! Tag your images #RoseClearfield on Instagram or Twitter or post a photo to my Facebook page.
Pin the printable Thanksgiving placemats for easy access later!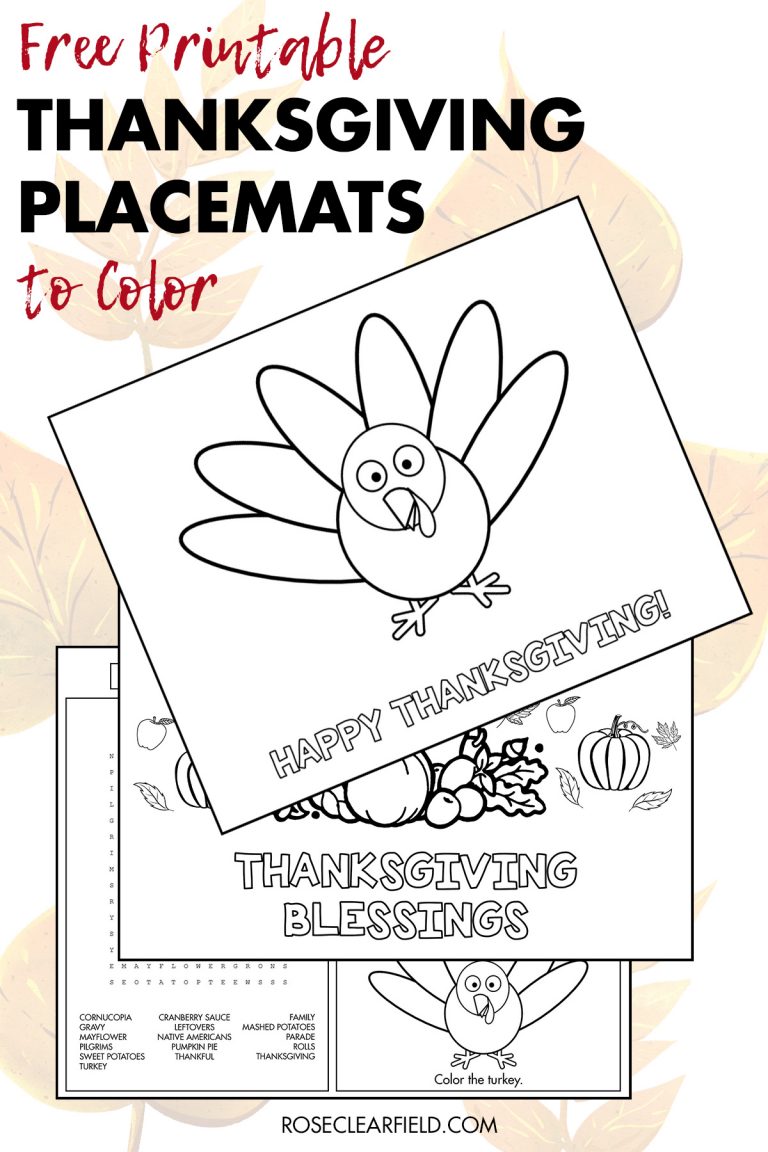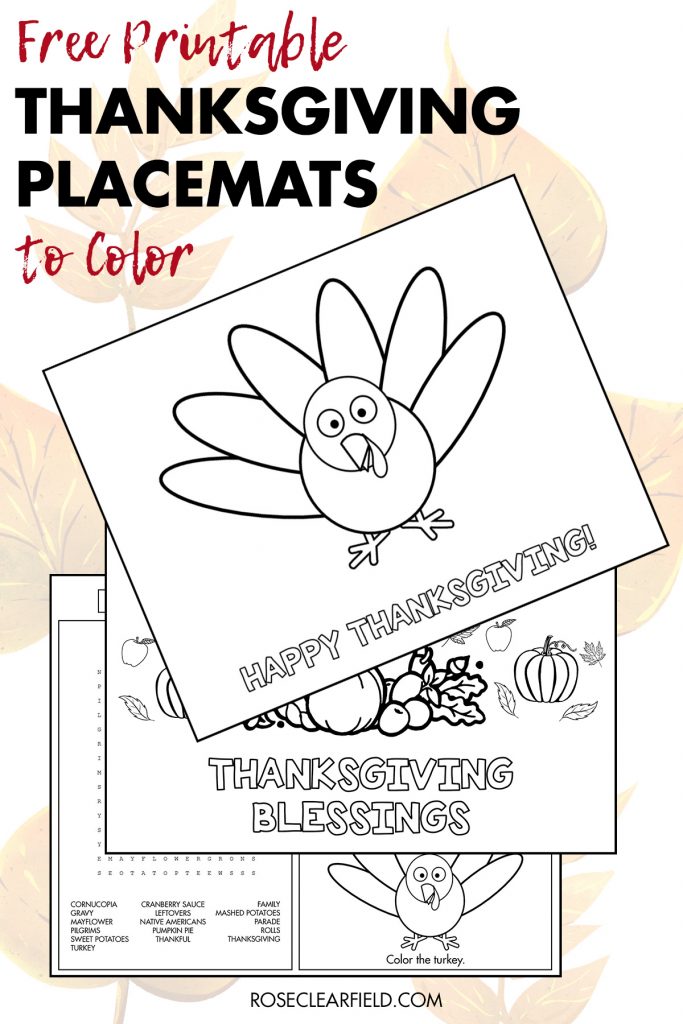 More Thanksgiving resources: