Just two and a half weeks after Jake and I returned from Europe, a couple of our best friends visited for two weeks. If you follow me on Instagram and have watched my recent Instagram stories, you may have suspected that my late June/early July schedule wasn't very typical. As much as I love eating out for lunch and dinner and enjoying daily Milwaukee outings and nightly concerts, my day to day life is just a little bit different.
I spent those entire two and a half weeks between Europe and our friends visiting pushing ahead on blog posts and work projects as well as working on a bunch of random tasks around the house. I had every intention to set aside an hour or so in the mornings while they were here to do blog social media promotion and a little other work. I absolutely did not do that once and don't regret it at all. I had enough content scheduled that my numbers stayed pretty steady. And I actually got some real relaxation time at home, which basically never happens.
Remember how Jake and I went to Montana to visit friends last summer? The same friends visited us in southeast WI this summer. Staying with friends can be a great way to take a vacation. Since we got married, in addition to the Montana trip, Jake and I have taken several other trips in cities where we have good friends. You get to see a new area of the country (or if you're really lucky and have friends living abroad, a new area of the world) while saving money and enjoying a little more relaxed vacation environment. Waking up in someone's house and having home cooked meals for at least part of the trip is really nice.
Even though Jake and I have taken several of these friend visiting trips, we hadn't hosted one ourselves. Friends have visited us before, of course, but only ever for a few days at a time. When I visit friends and family, I'm always a little worried that they won't really want to do tourist stuff. I don't know why because I love taking people to iconic Milwaukee destinations. You don't ever have to twist my arm to visit the Milwaukee Art Museum or take a brewery tour. Whether you're hosting friends or visiting friends, don't be afraid to suggest tourist locations.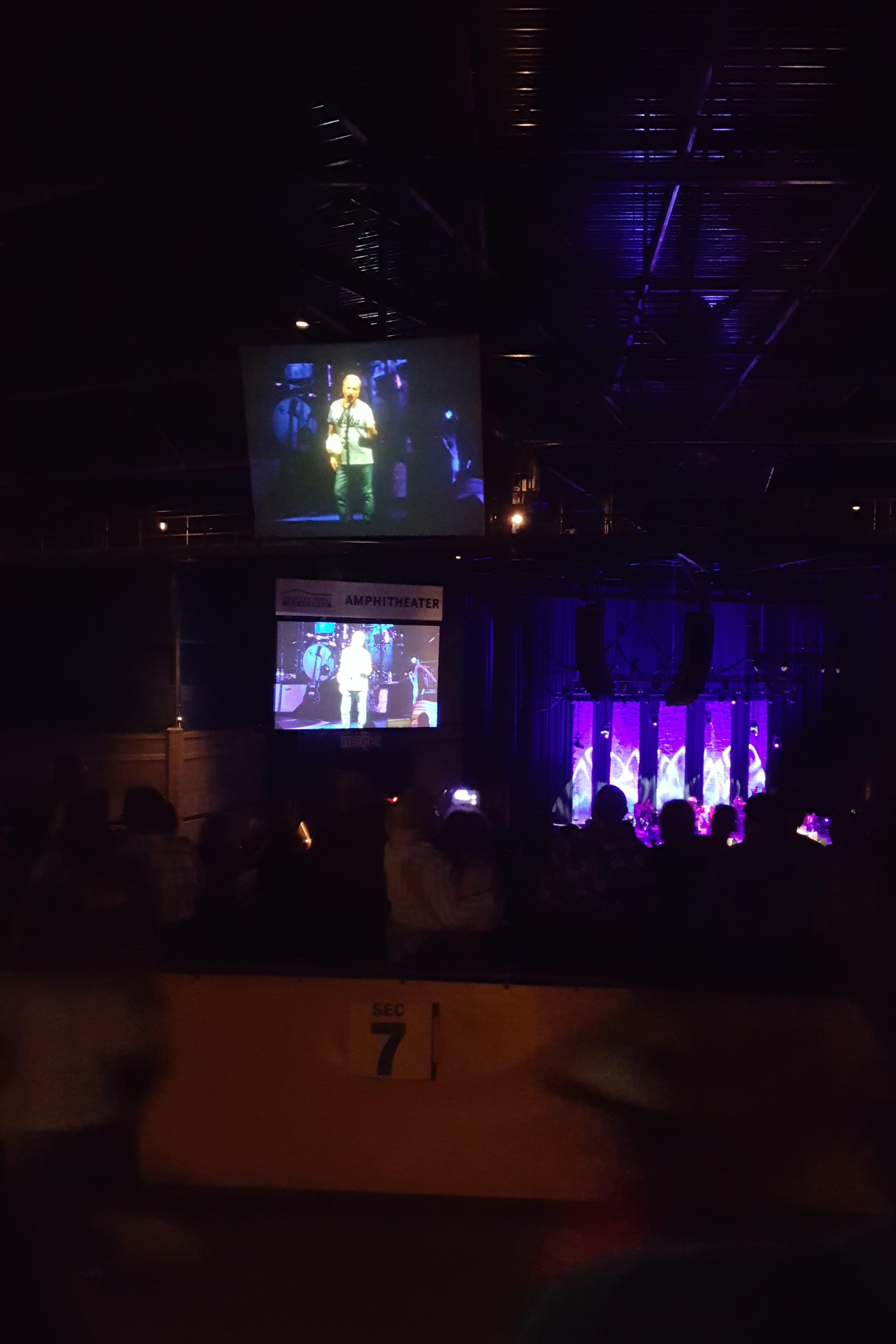 Our friends planned their trip over Summerfest. The first full day they were here, they saw the Red Hot Chili Peppers. (That night we were hosting a game night for some other friends who were in town.) It stormed like crazy, but the Red Hot Chili Peppers still put on a great show, and they had a lot of fun (even though one of them had to throw out their shoes afterward). We all met up on the first Friday of Summerfest for Paul Simon, which was amazing. I have been a huge Paul Simon fan my entire life but had never seen him live. It was truly a bucket list experience. Simon sounds better than ever, and he travels with an outstanding band.
We returned to Summerfest on the 4th of July. We were there primarily to see Third Eye Blind, but we arrived early enough to catch a few other acts. We watched ComedySportz, which is always fun. Then the opening band for Third Eye Blind was Common Deer. I had never heard of Common Deer, but they are so fantastic. I have. not. stopped. listening to Common Deer since. I'm sure it's shocking that I love an indie rock band with two electric string instruments, keyboards, and male-female vocal pairings. They're sort of a cross between my two favorite local bands, I'm Not a Pilot and Parallel, with a little brighter pop/rock sound like Paramore or Chvrches. Please go check out this band.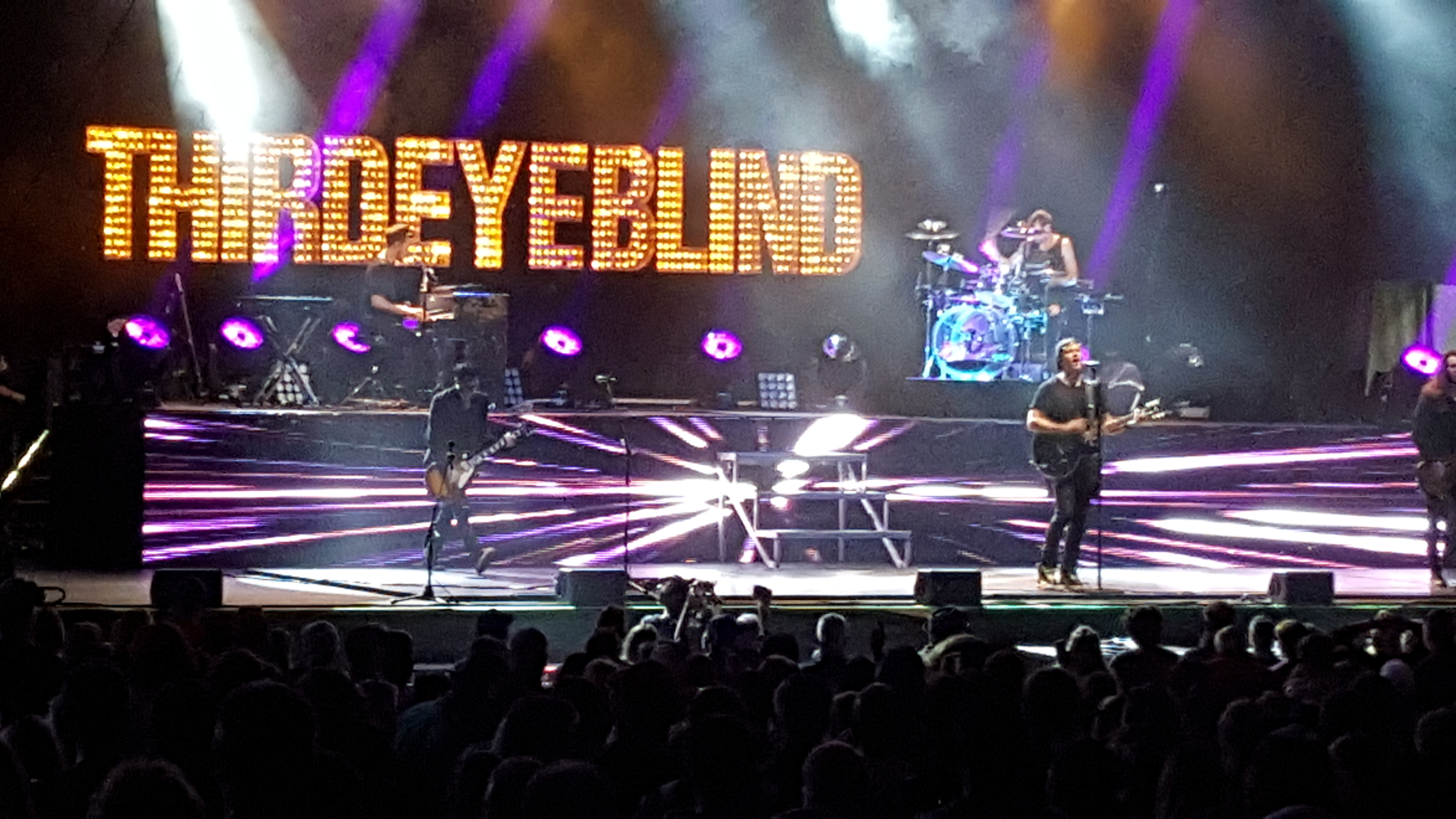 Third Eye Blind was fantastic as well. They're touring this summer to celebrate the 20th anniversary of their first self-titled album. (Does that make you feel old, too? Yeah…) As part of the show, they played the first seven tracks of the self-titled album in order. Hello, 90s heaven. It was unreal. The rest of the show was great, too. We had seen Third Eye Blind at Summerfest a couple years ago. It was okay but not a great show, which I'm not going to lie, was disappointing. This show was 10 times better.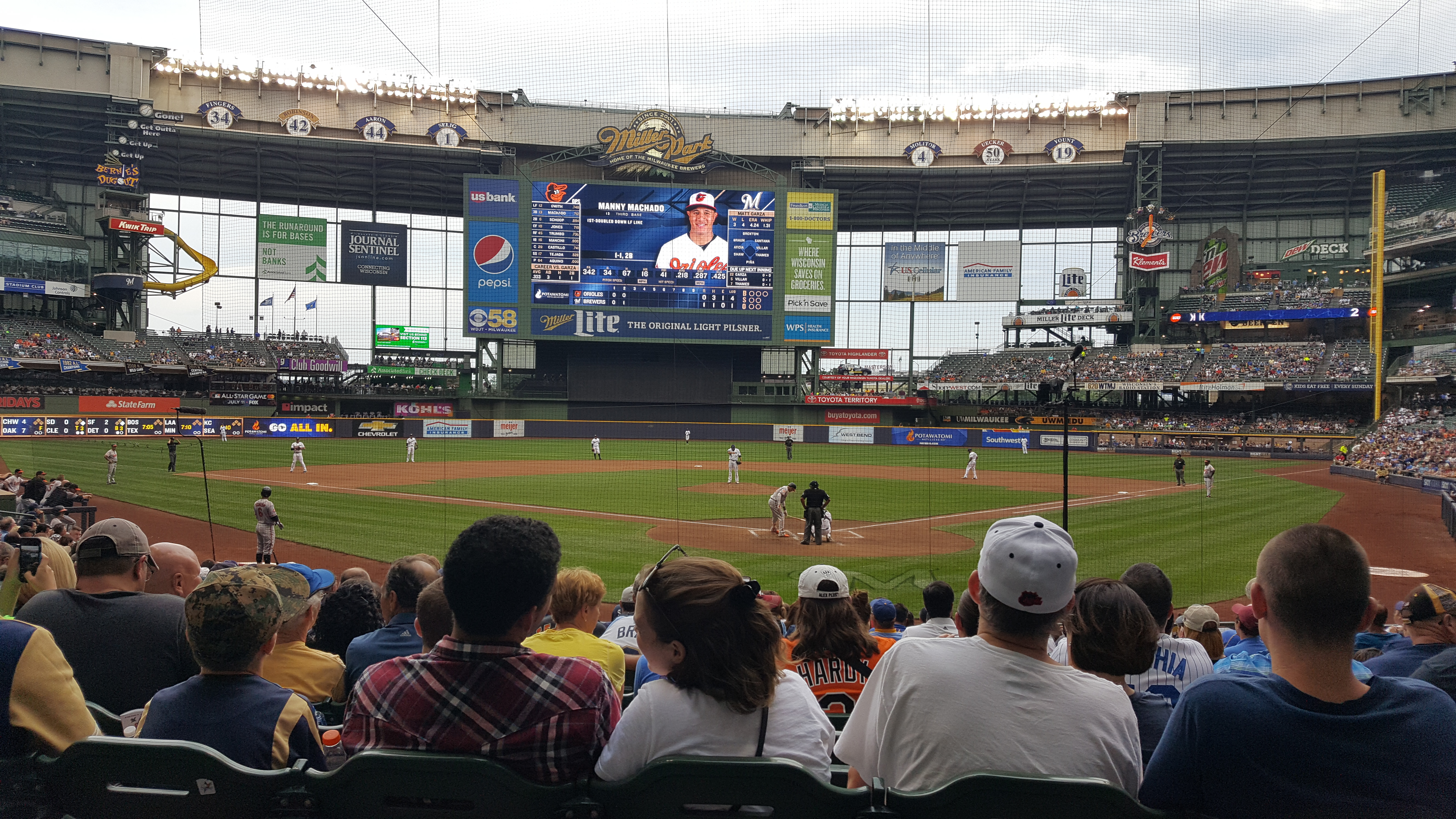 During the staycation, we also made it to a Brewers game and to the Milwaukee County Zoo for Body Worlds Animal Inside Out. When we were arriving for the Brewers game, it was raining and the roof was closed. Early into the game, the front passed, and we got to watch the roof open again. It may or may not been one of the highlights of the evening.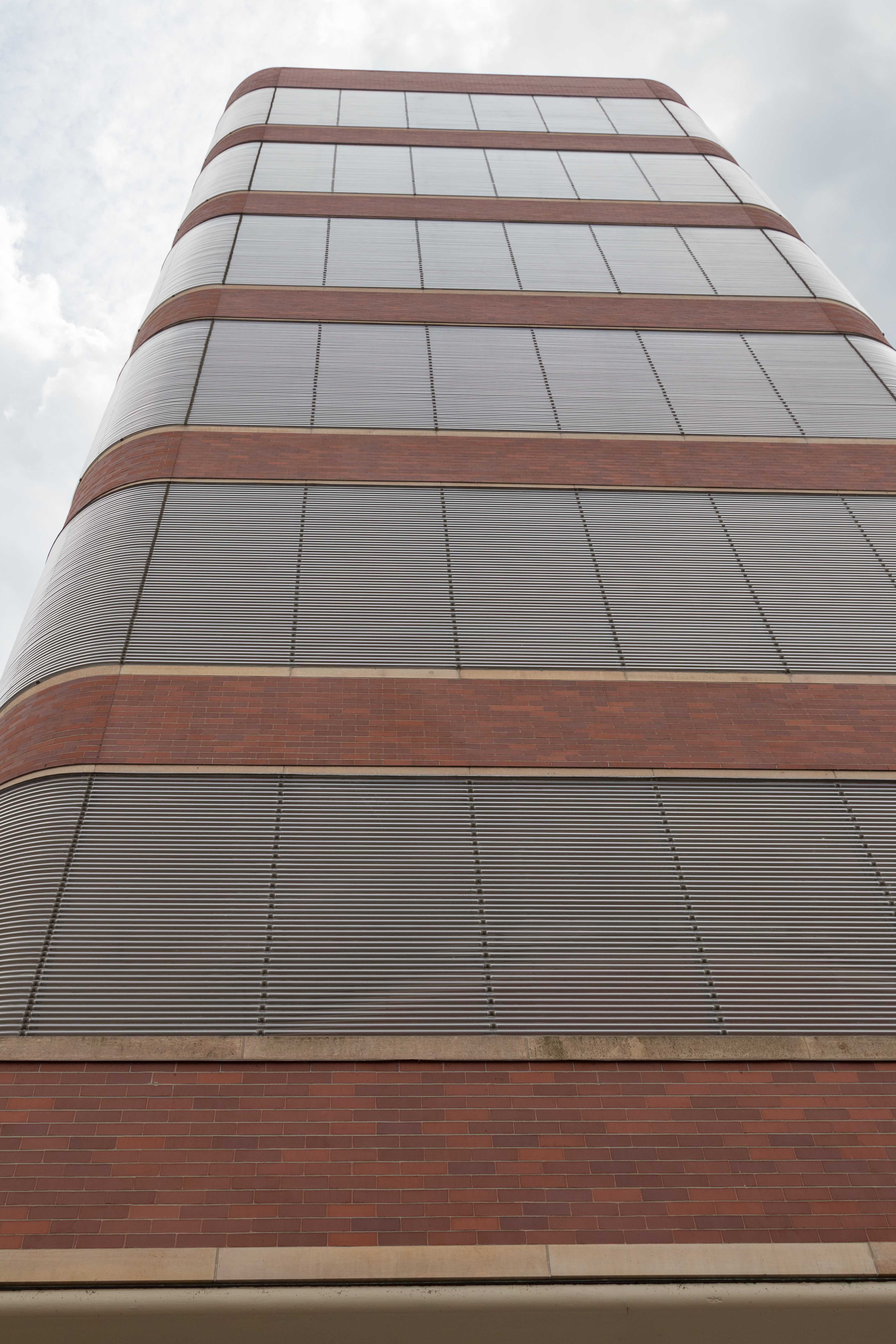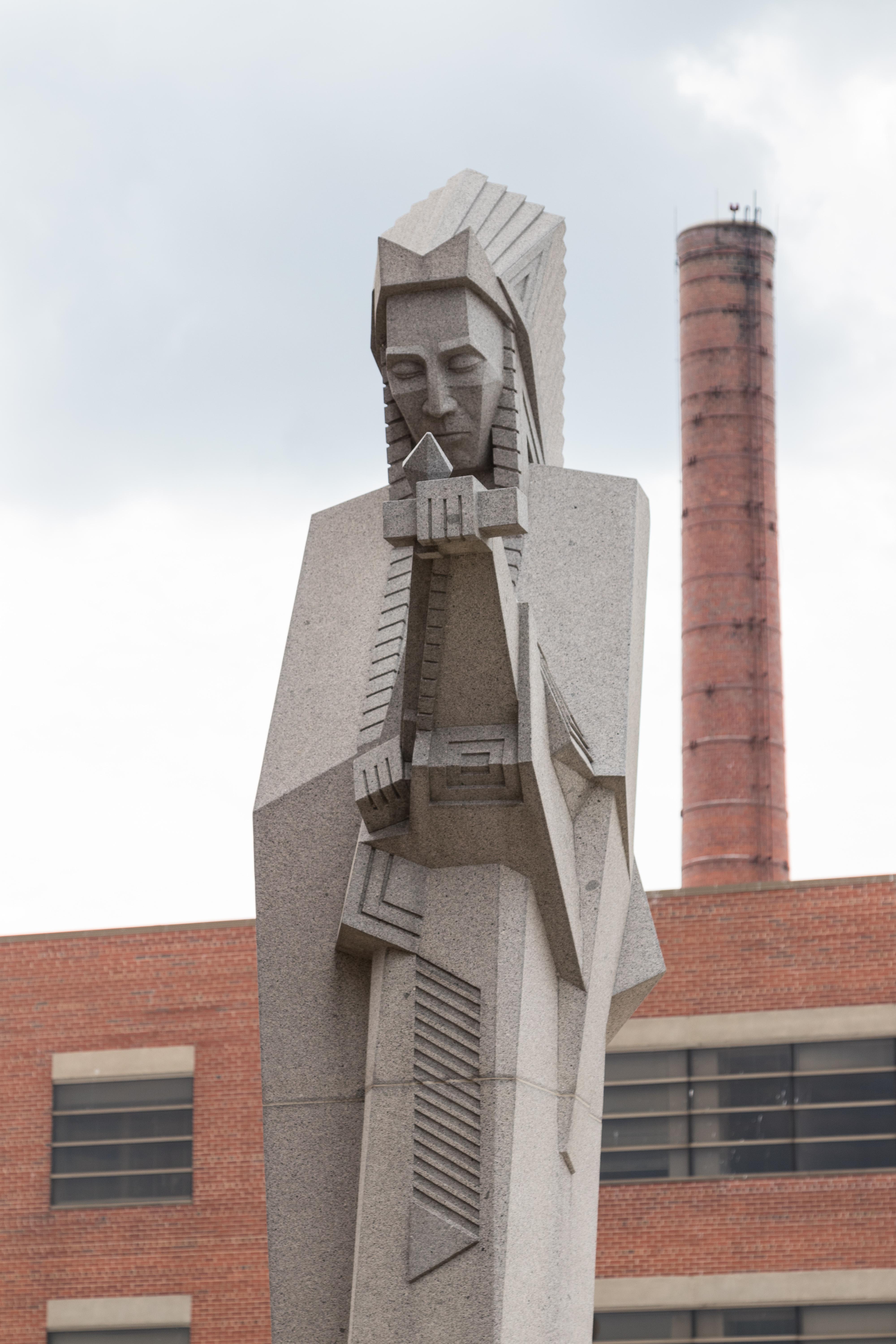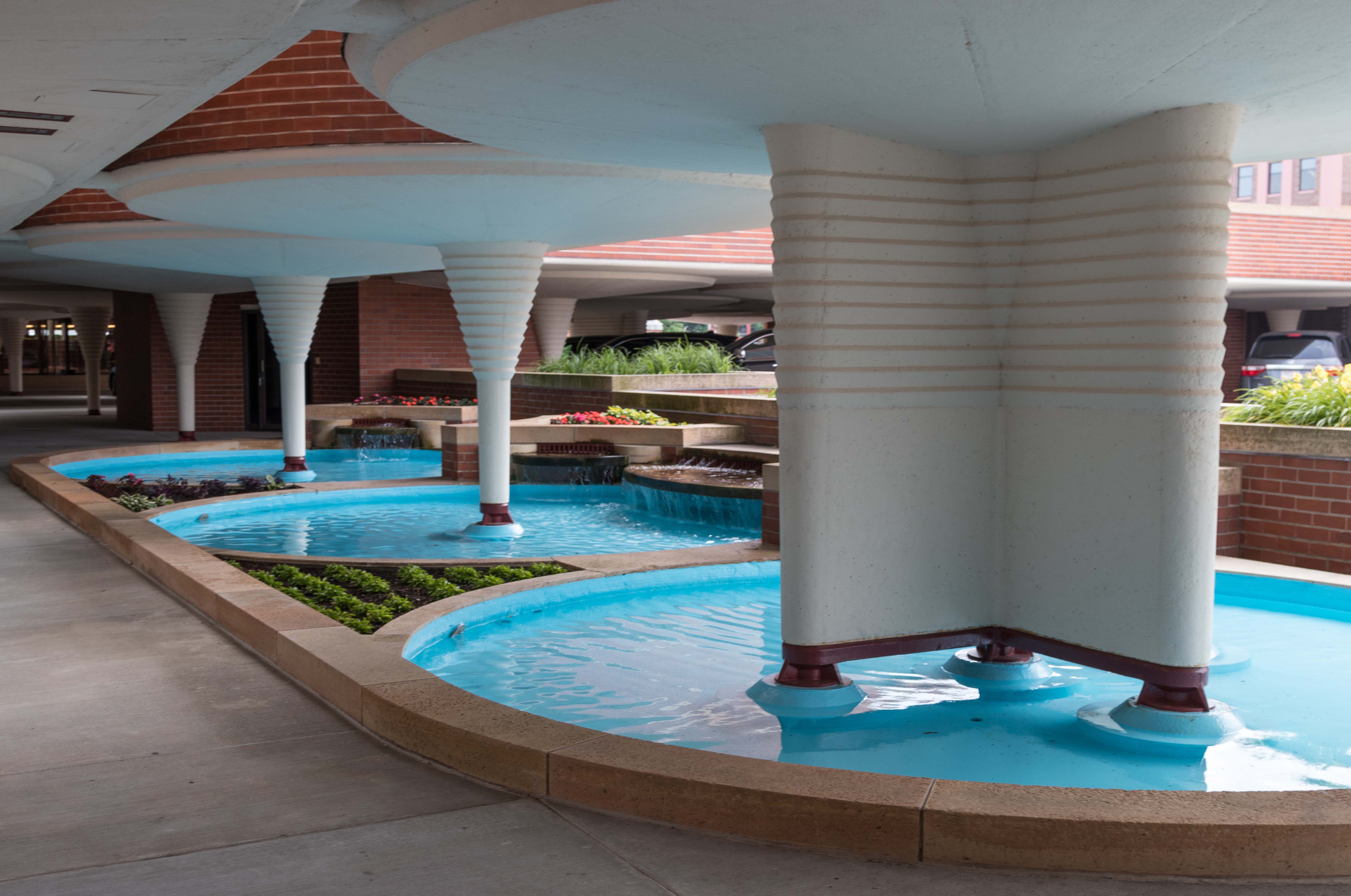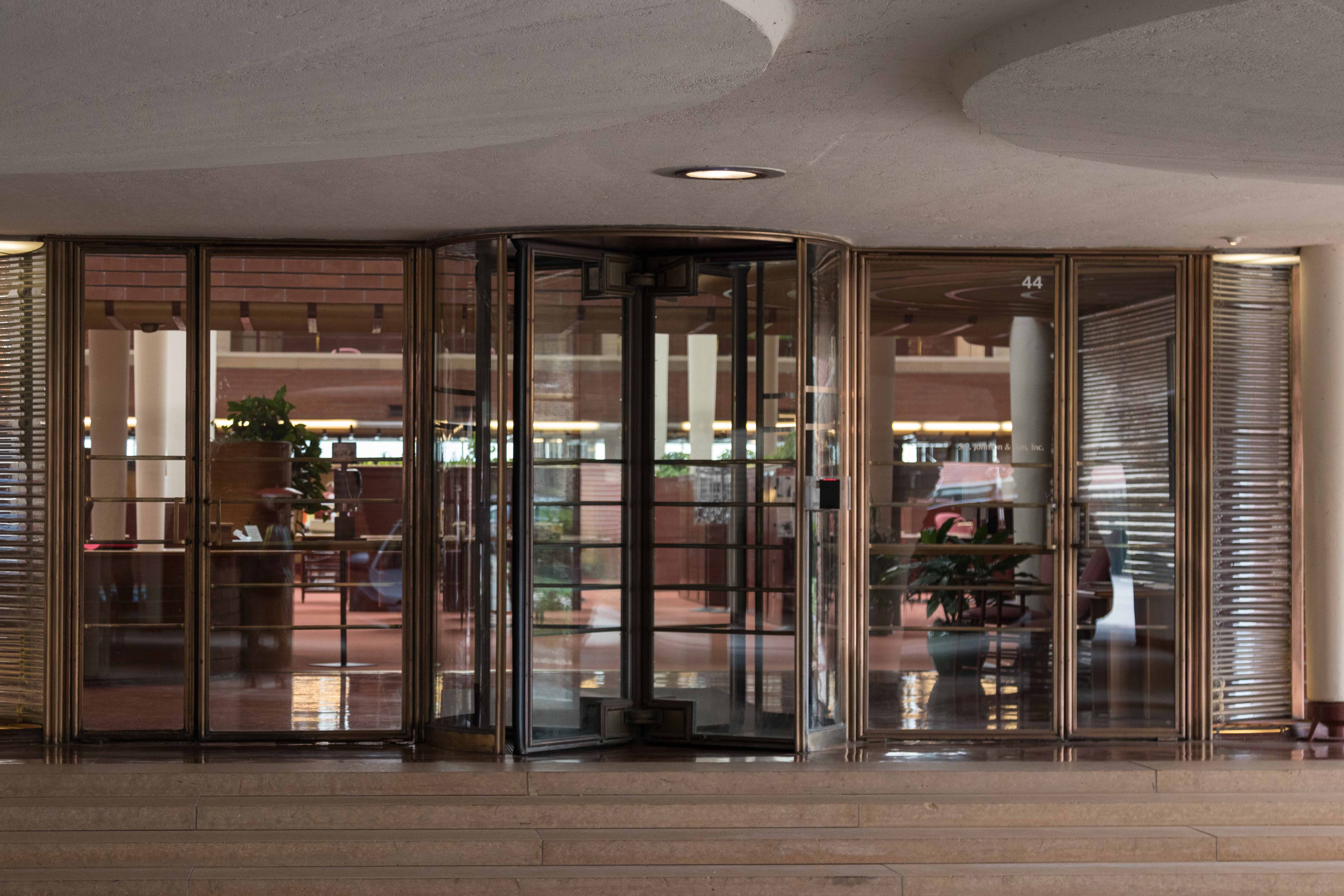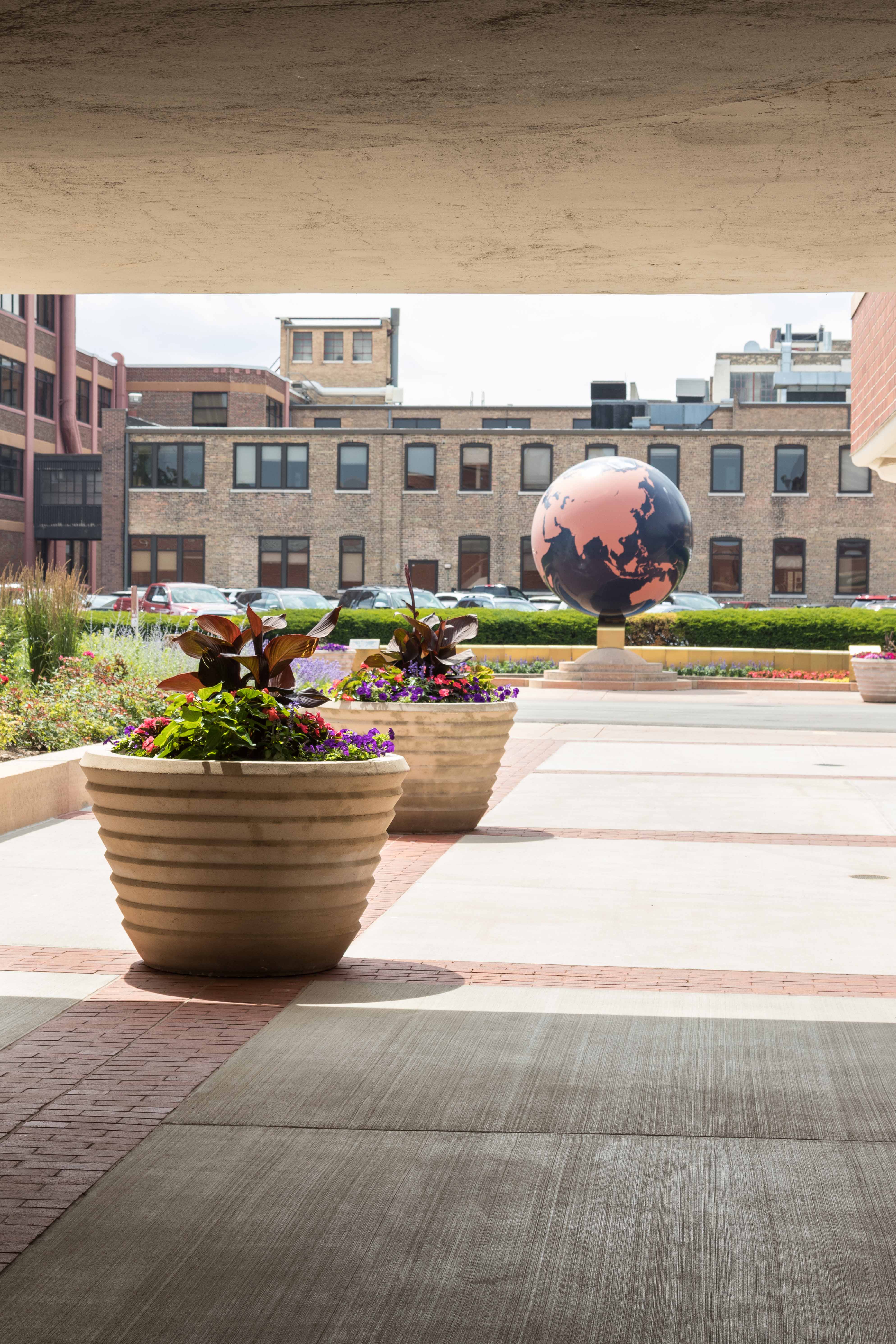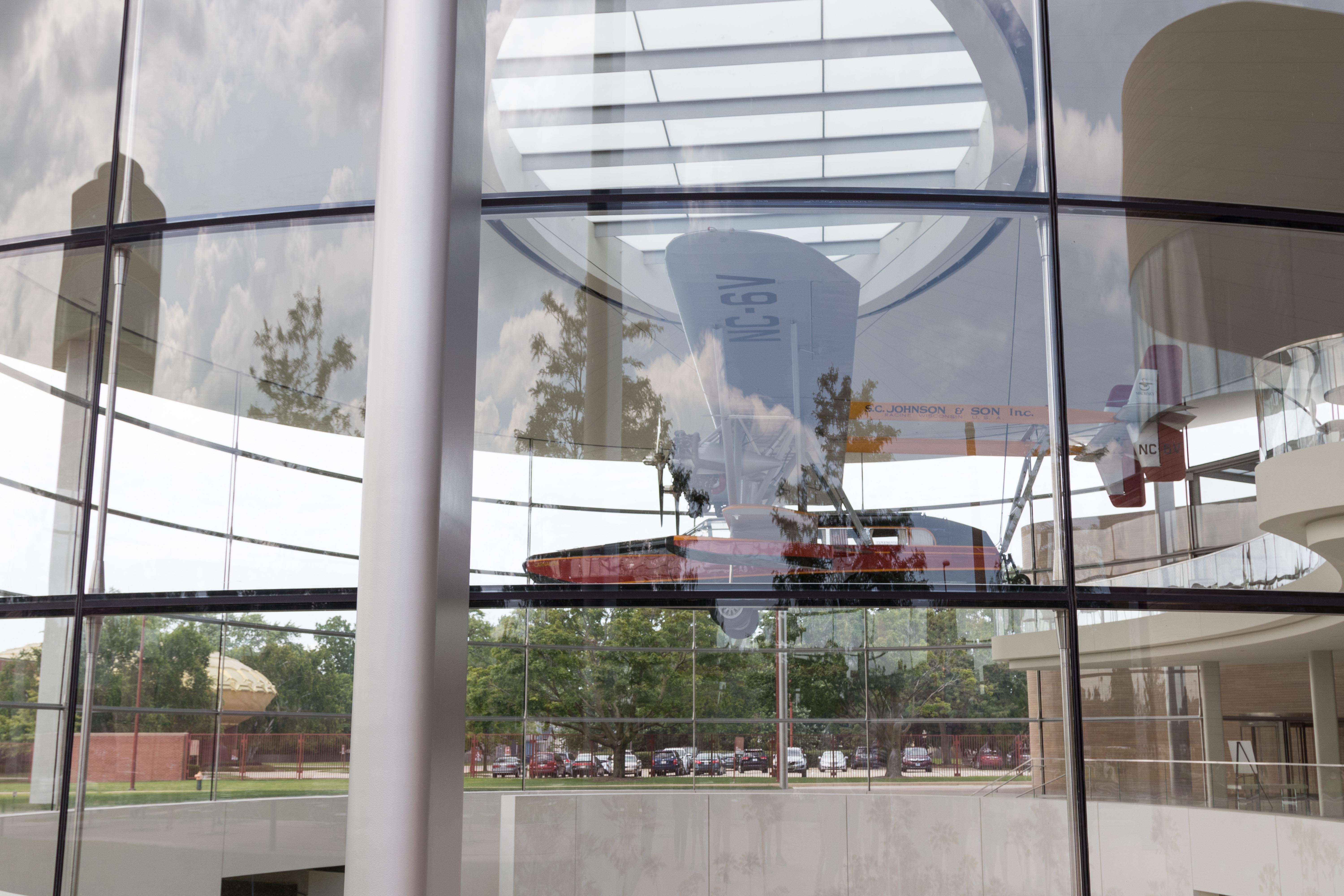 The last full day with us (they stayed at a hotel in Milwaukee the first few and last few days of the trip), Jake had to work. The three of us did the SC Johnson Tour. I didn't take a ton of pictures during their visit, which included the Johnson tour, because interior photos aren't allowed. But the few photos I'm sharing here of the Johnson campus are DSLR shots. The other pictures I've included in this post are all phone snaps.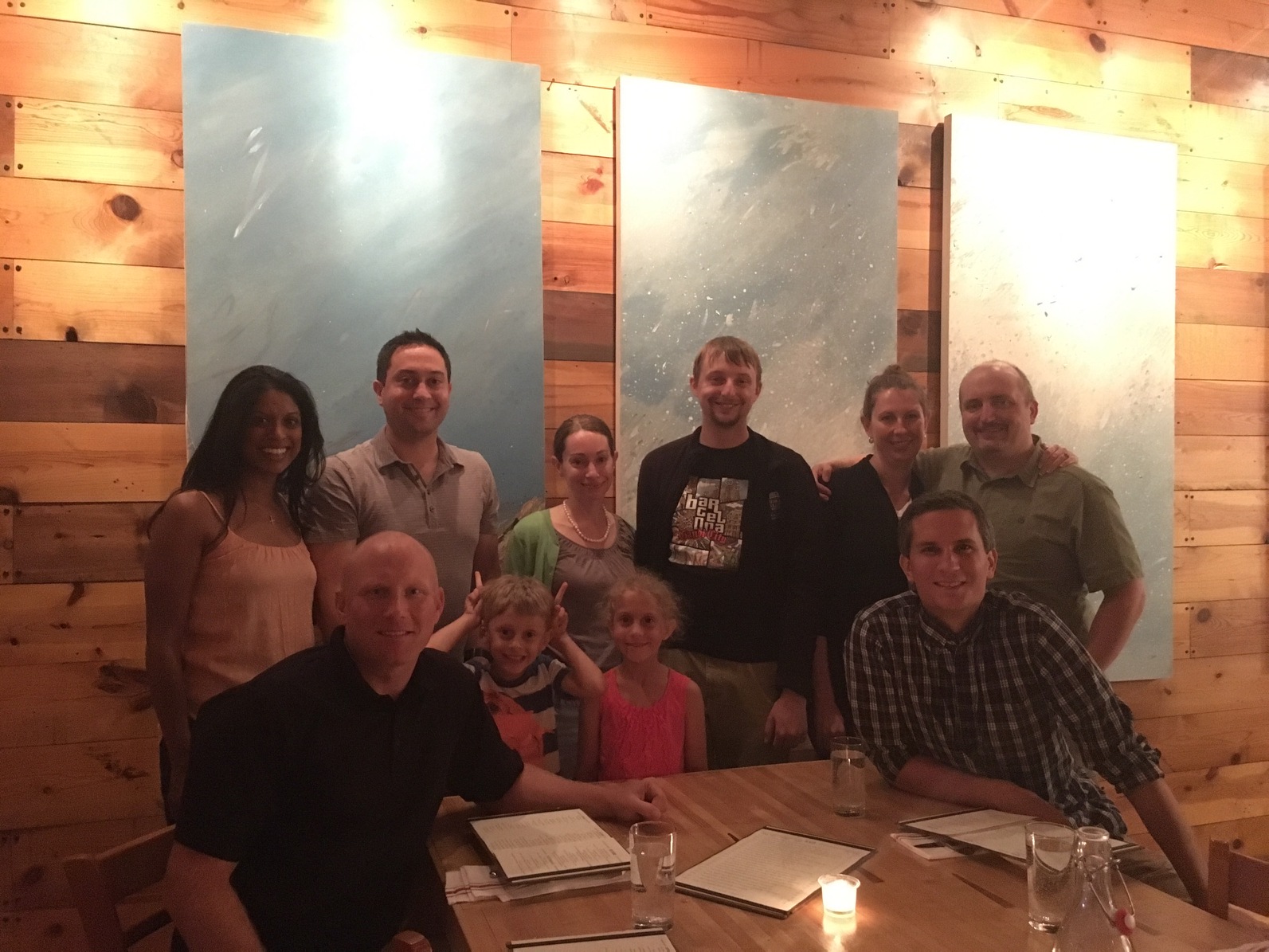 (Don't you love how one of the kids is giving himself bunny ears?)
Of course, any trip to Milwaukee has to feature stops at a lot of great restaurants. Our friends had a large list of restaurants they wanted to eat at during the trip. I'm not sure if we hit everything on it, but we made it to quite a few fabulous eateries. Throughout the couple of weeks they were here, we ate at Bel-Air Cantina, Braise, Pegasus, Gilles, the Milwaukee Public Market, Sebastians, Reefpoint Brewhouse, Sticky Rice, and the Rumpus Room.
Finally, one of the best parts of this staycation was getting to do basically nothing. Sleeping in. Spending two hours drinking coffee and eating breakfast. Relaxing and reading in the afternoon. Taking walks in our neighborhood. Catching up on everything that's happened this past year. We are so fortunate to have such great friends.
Save
Save
Save