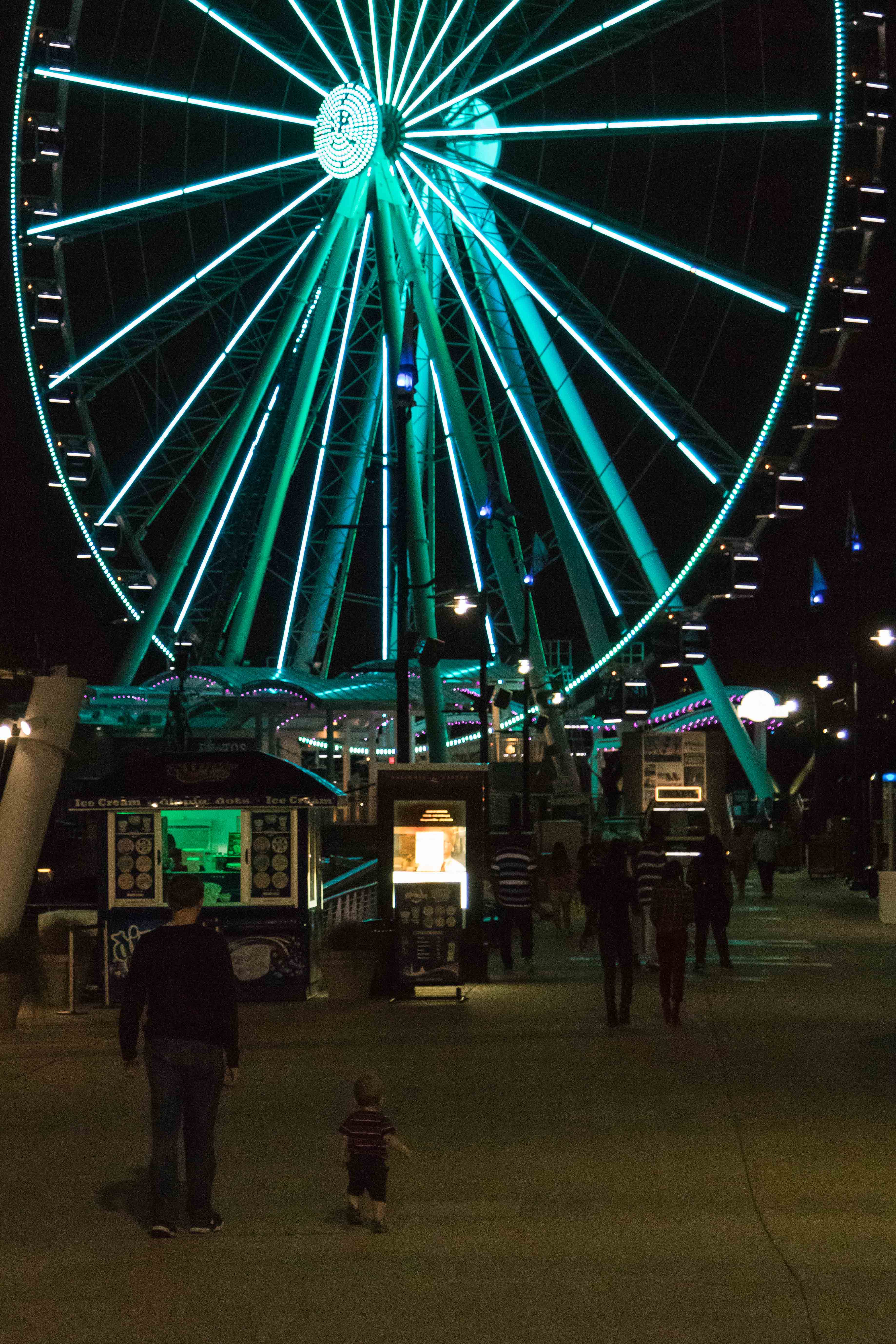 Continuing our travel-heavy fall, earlier this month, Tommy and I tagged along with Jake for a conference in National Harbor, Maryland. While not a vacation for Jake, a conference is a nice change of pace from the regular work routine. More of a vacation for me and Tommy, we had three full days to explore the area while Jake was in lectures. He wrapped up each day around 3:00/4:00 p.m., so we had time in the evenings to eat dinner and hang out together.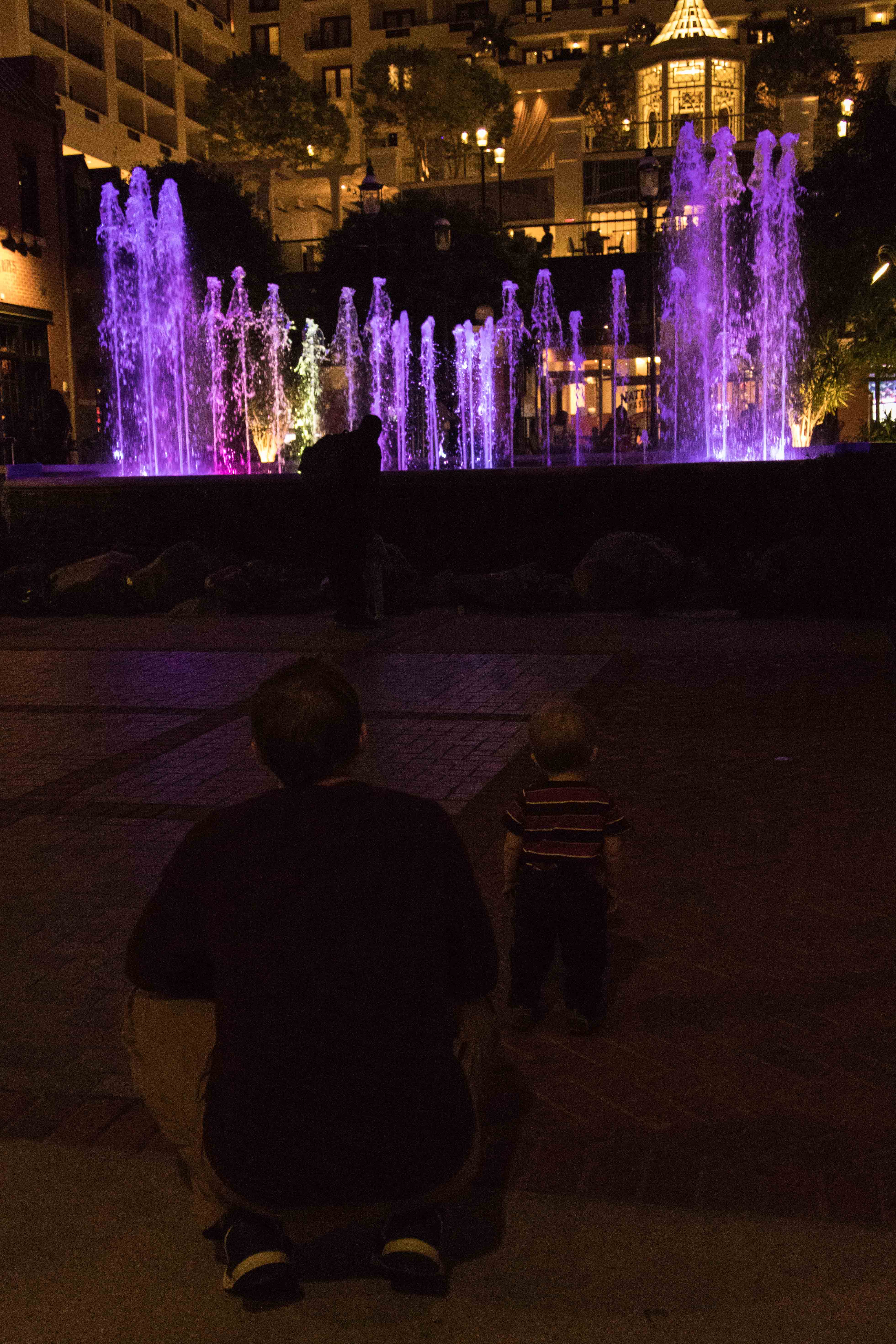 We stayed at the Gaylord National Resort & Convention Center in National Harbor, which is awesome. It's one of the nicest places we've ever stayed (the Bellagio is still cooler, but you know.) The rooms were really nice, there were tons of convenient decent quality food options, and everything was right under one roof, which meant more time together. We've been to other conferences where it's a little bit of a walk to the convention center. This arrangement is fine, but it means more travel time and consequently, less time together.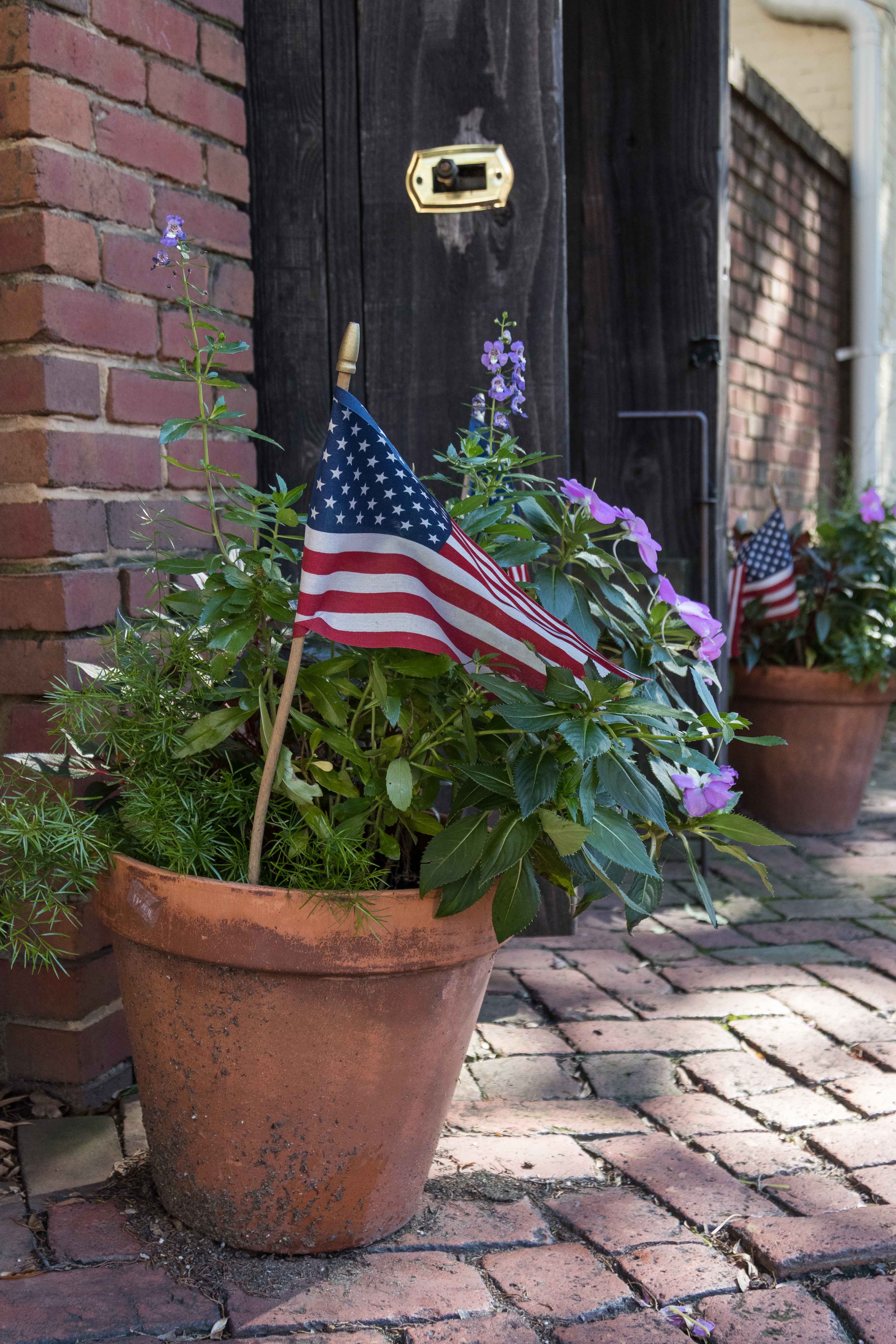 I did not have a huge agenda for this trip as I've been to DC before and am very likely to go again at some point in the future. Also, obviously, we didn't have time for a huge agenda with just three full days and traveling with a toddler. Aside from exploring National Harbor a bit, I wanted to visit Arlington and re-visit Old Town Alexandria. Tommy and I made it to both of these destinations.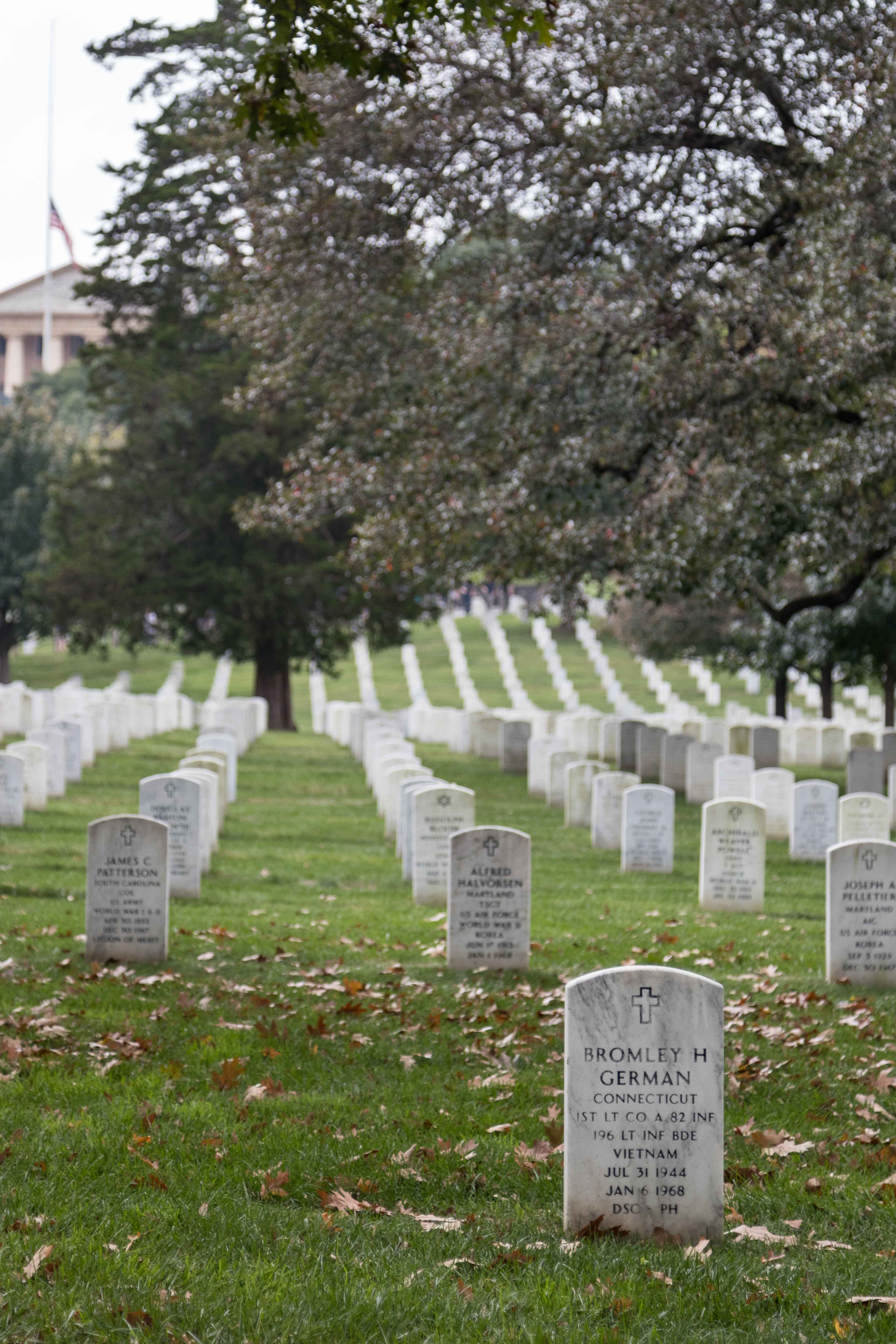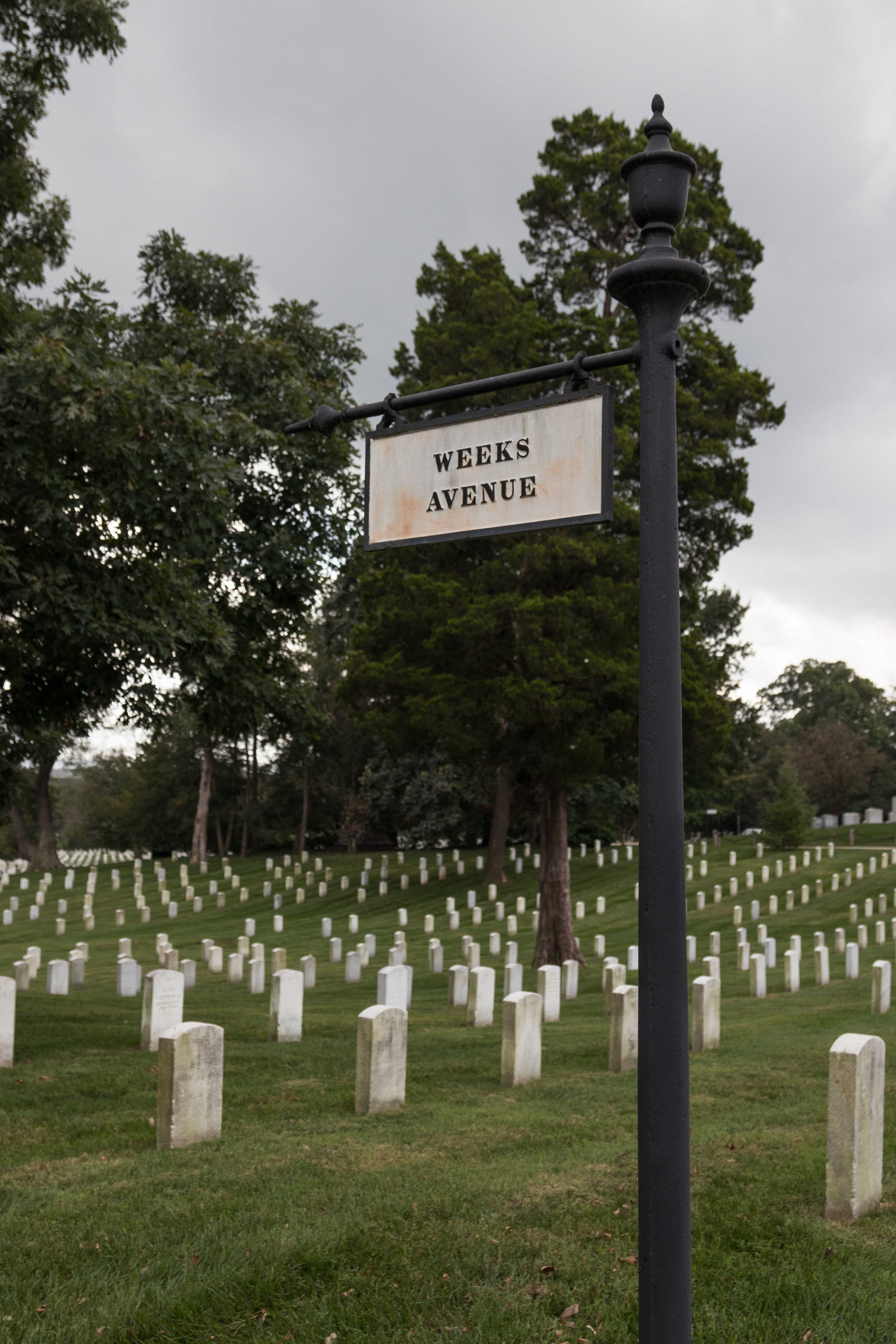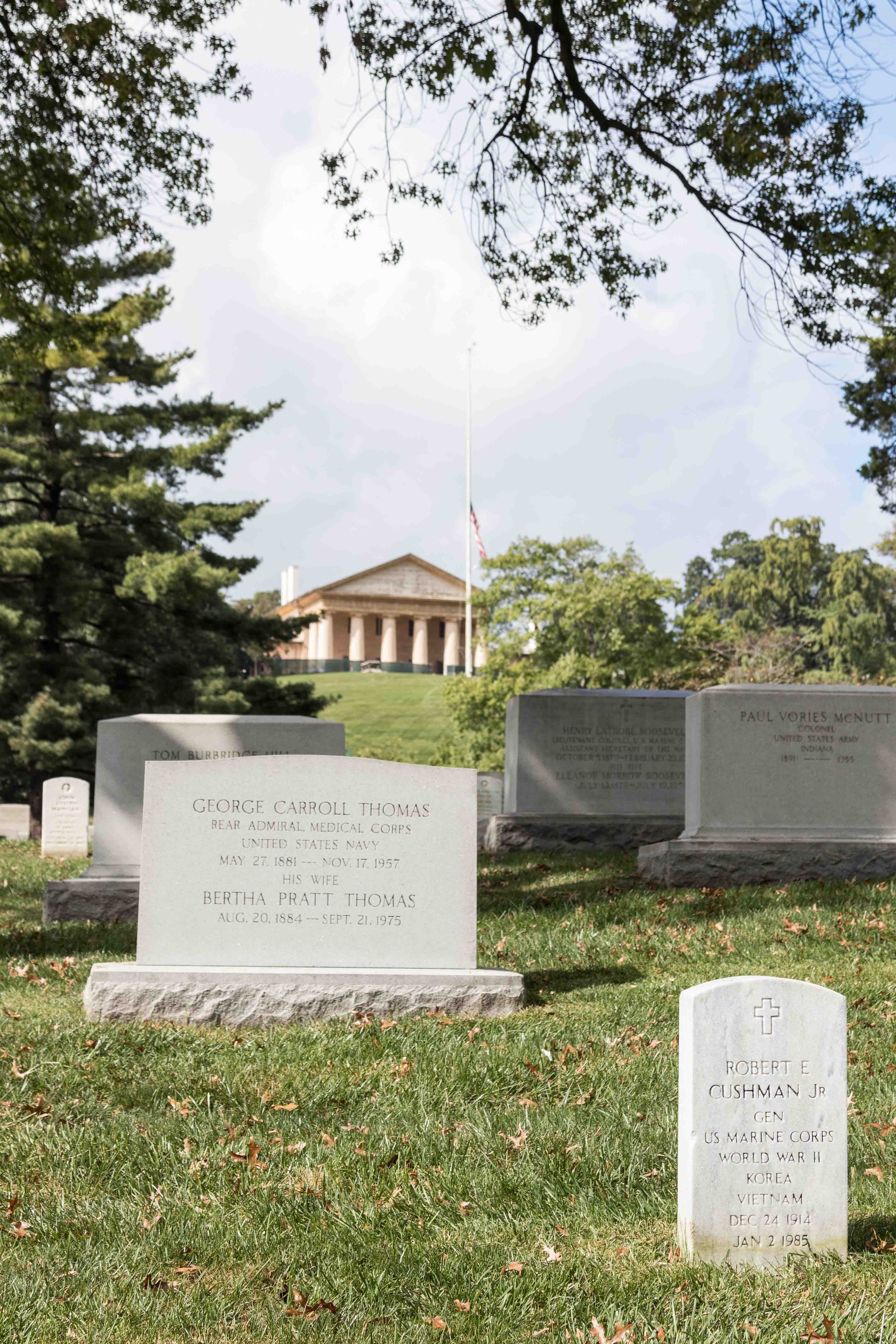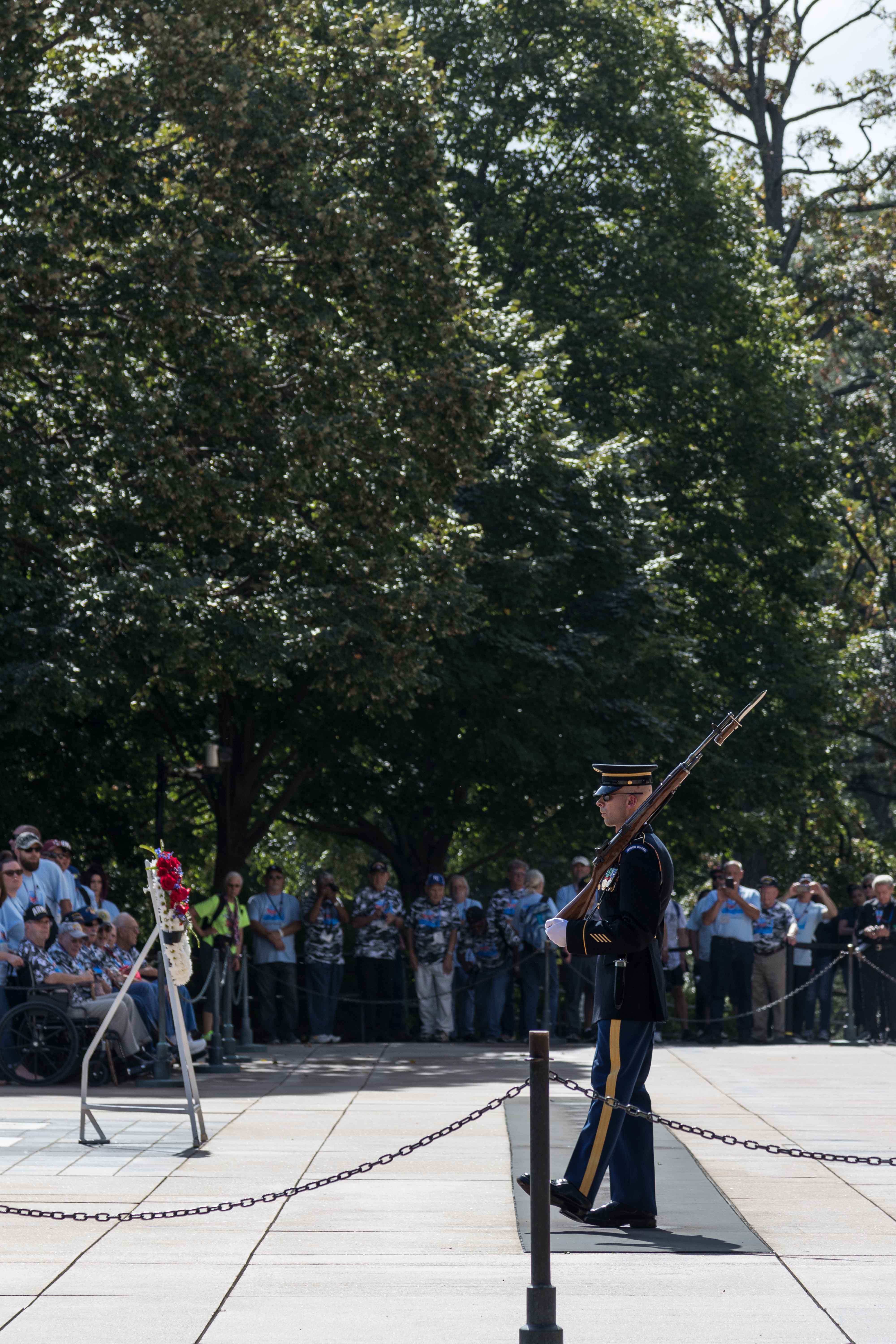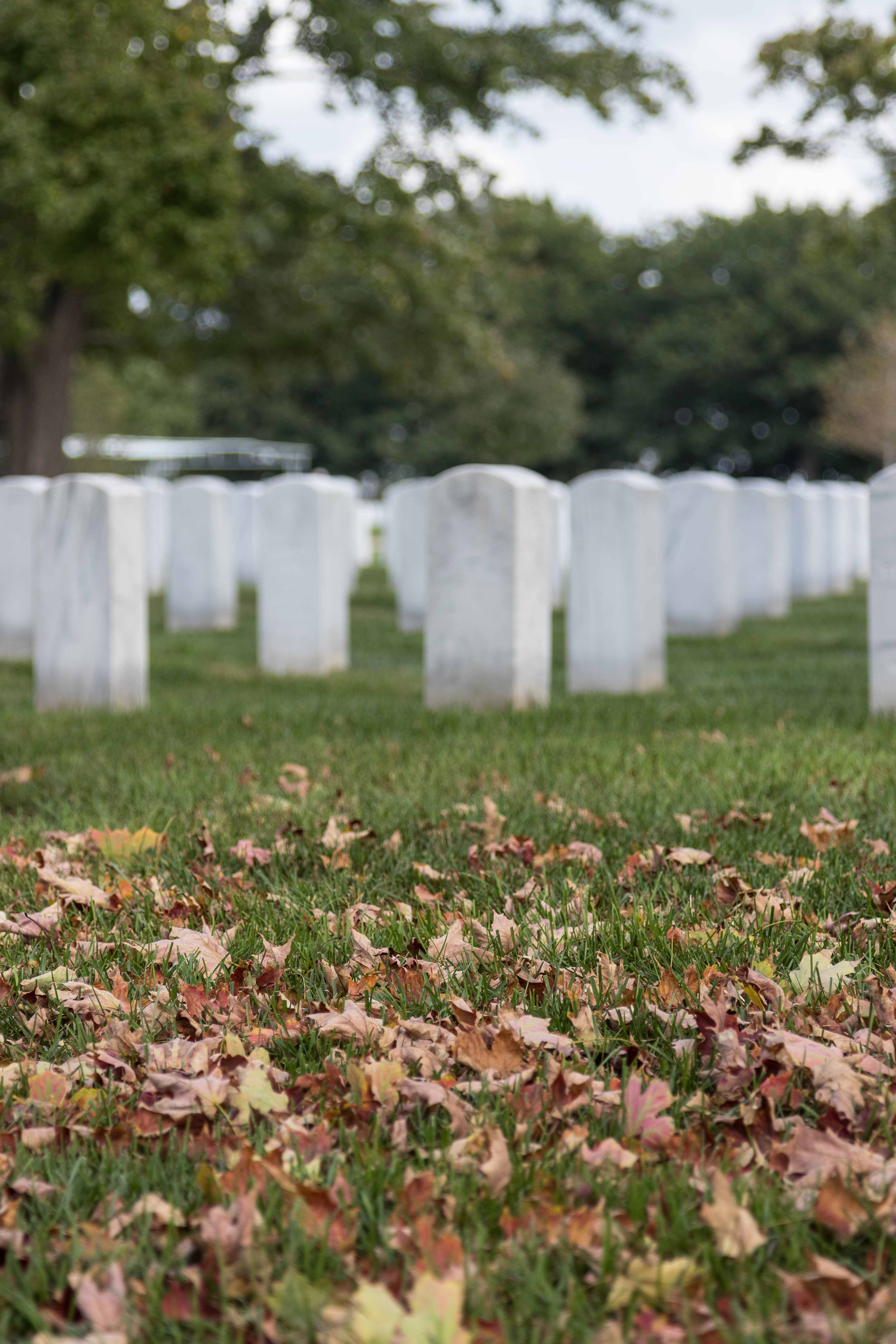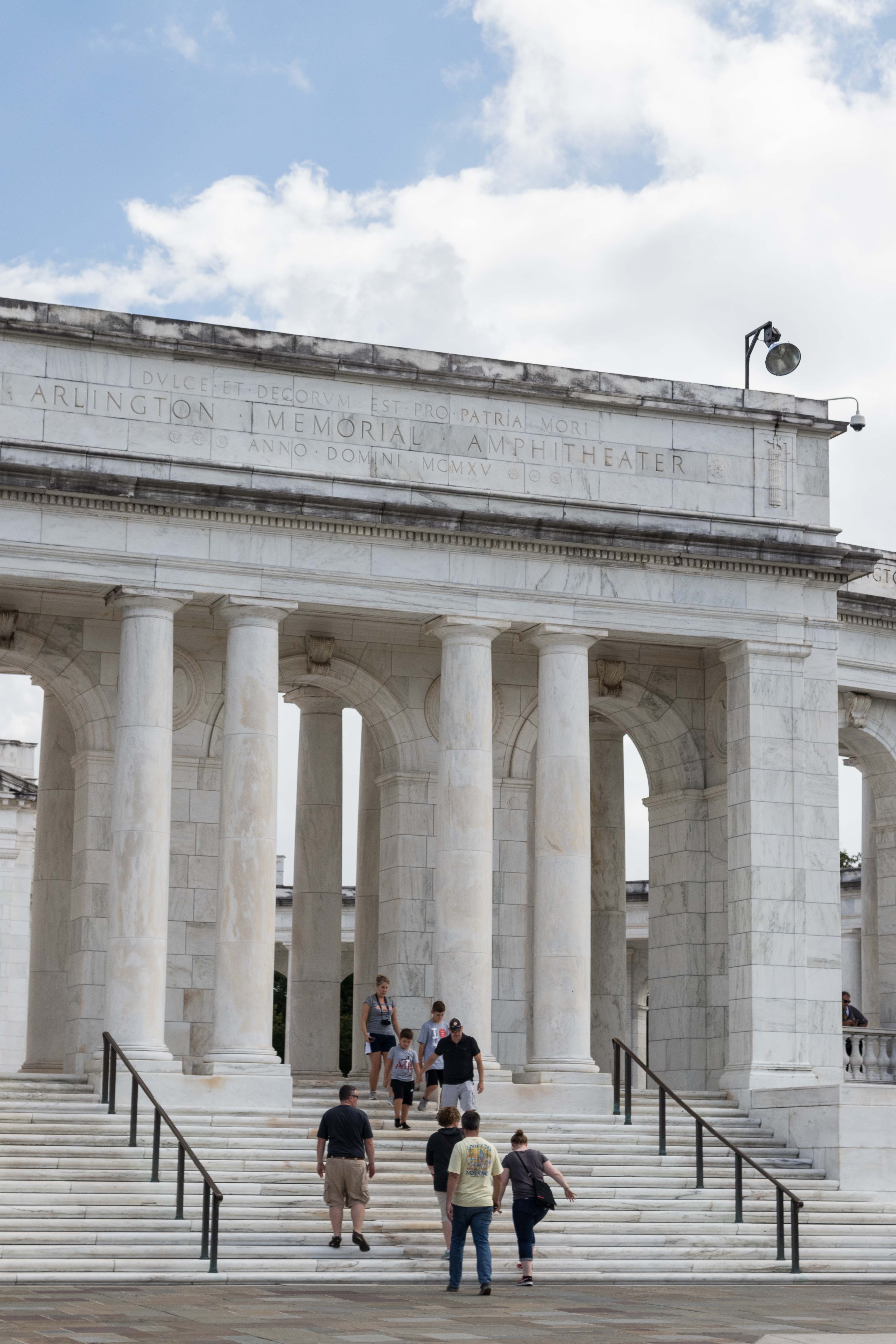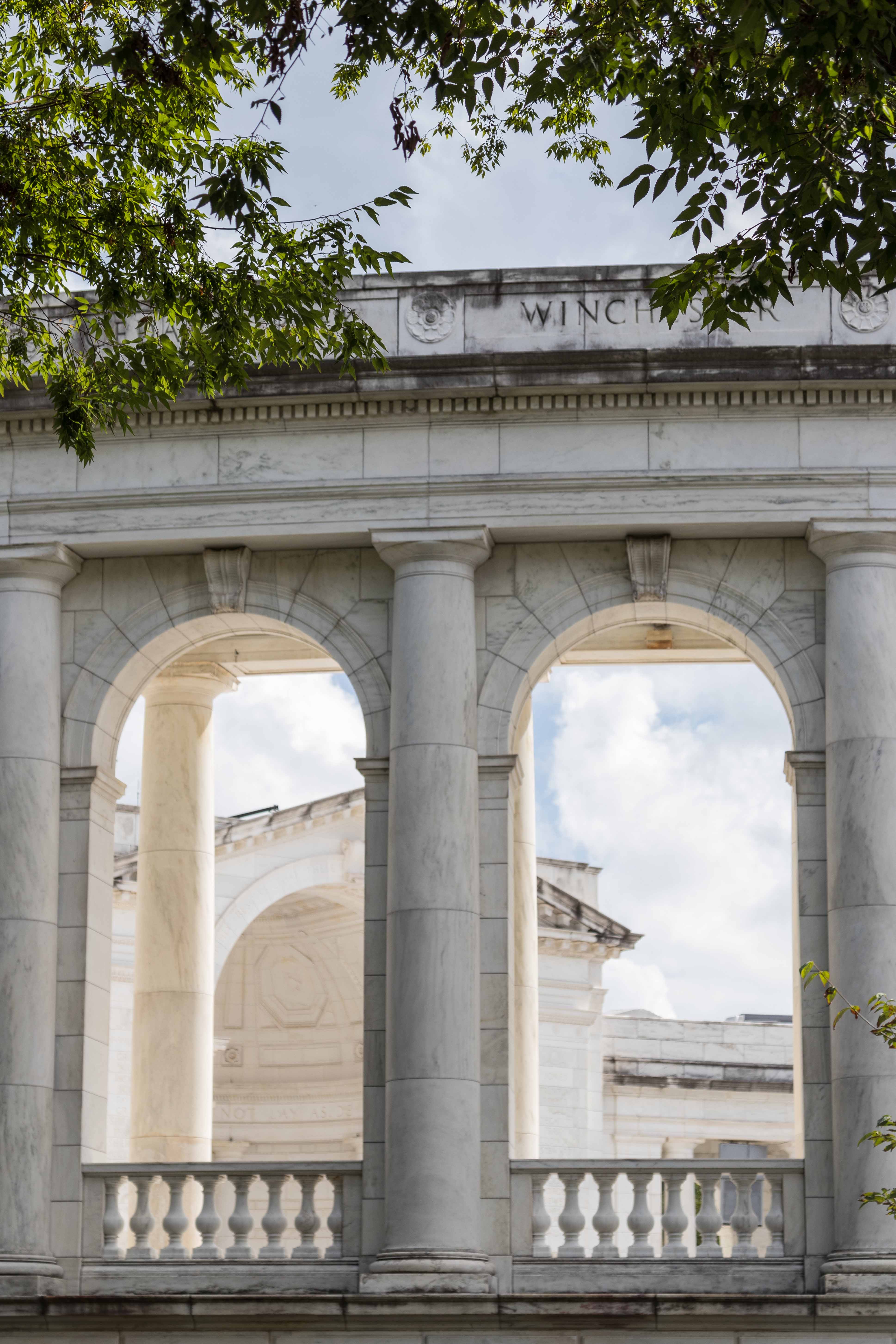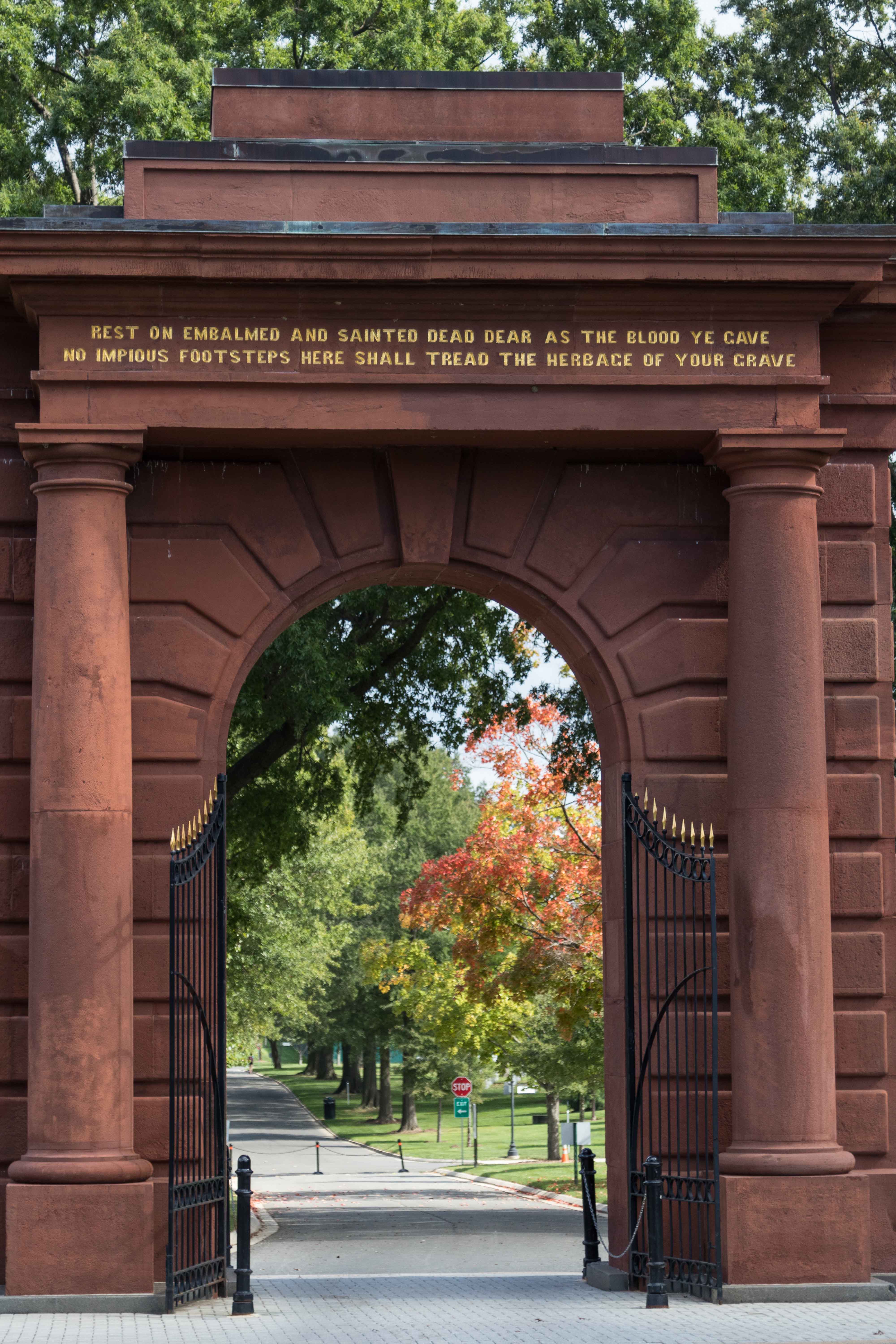 I have spent a lot of time wandering through the VA grounds in Milwaukee (we lived just a few blocks away from the grounds for four years) and always knew that I wanted to visit Arlington National Cemetery if I made it back to DC. I'm so glad that we were able to go. The grounds are beautiful. Everything is laid out seemingly effortlessly, with gorgeous views around every turn.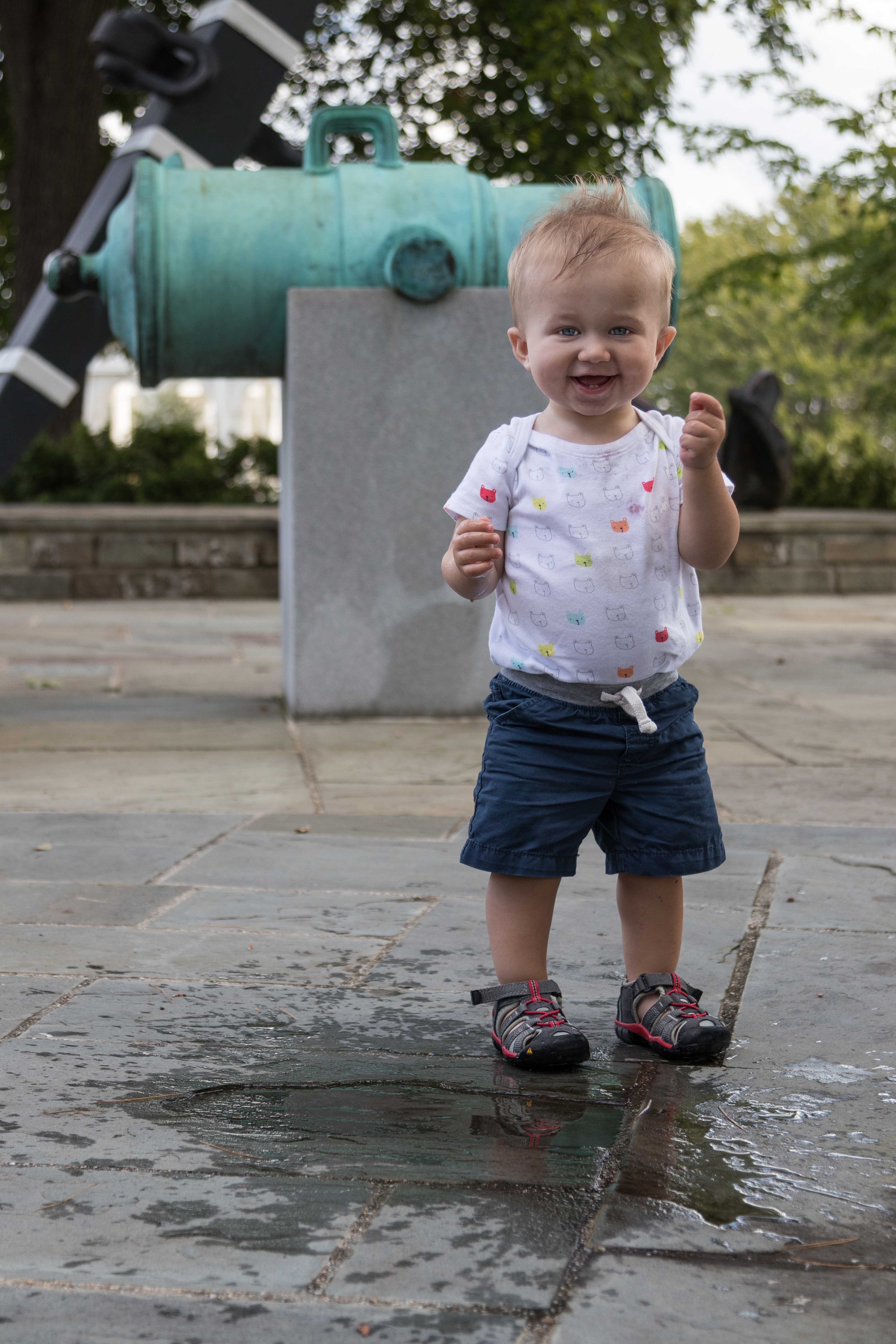 Tommy's favorite part of our Arlington visit: the puddles.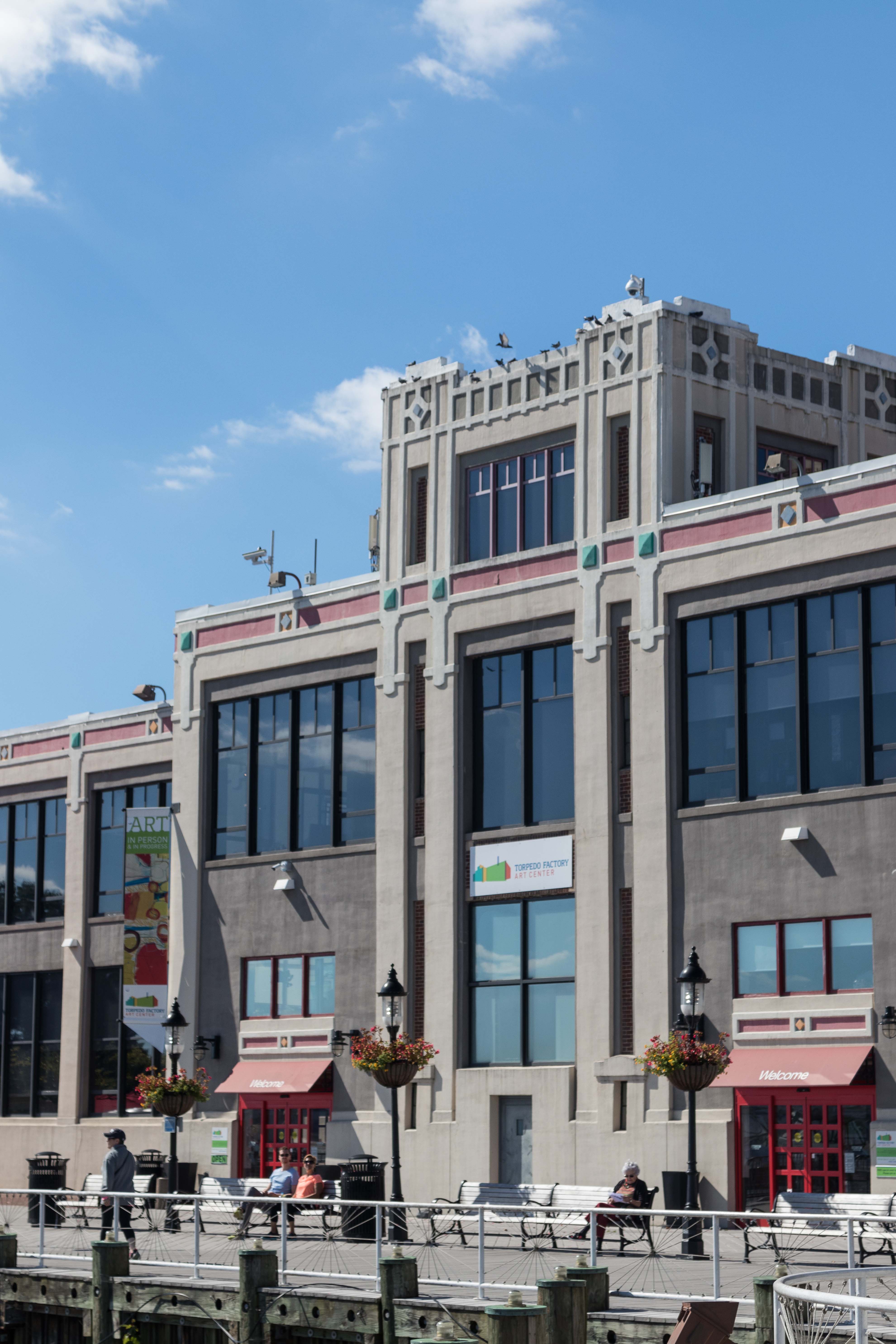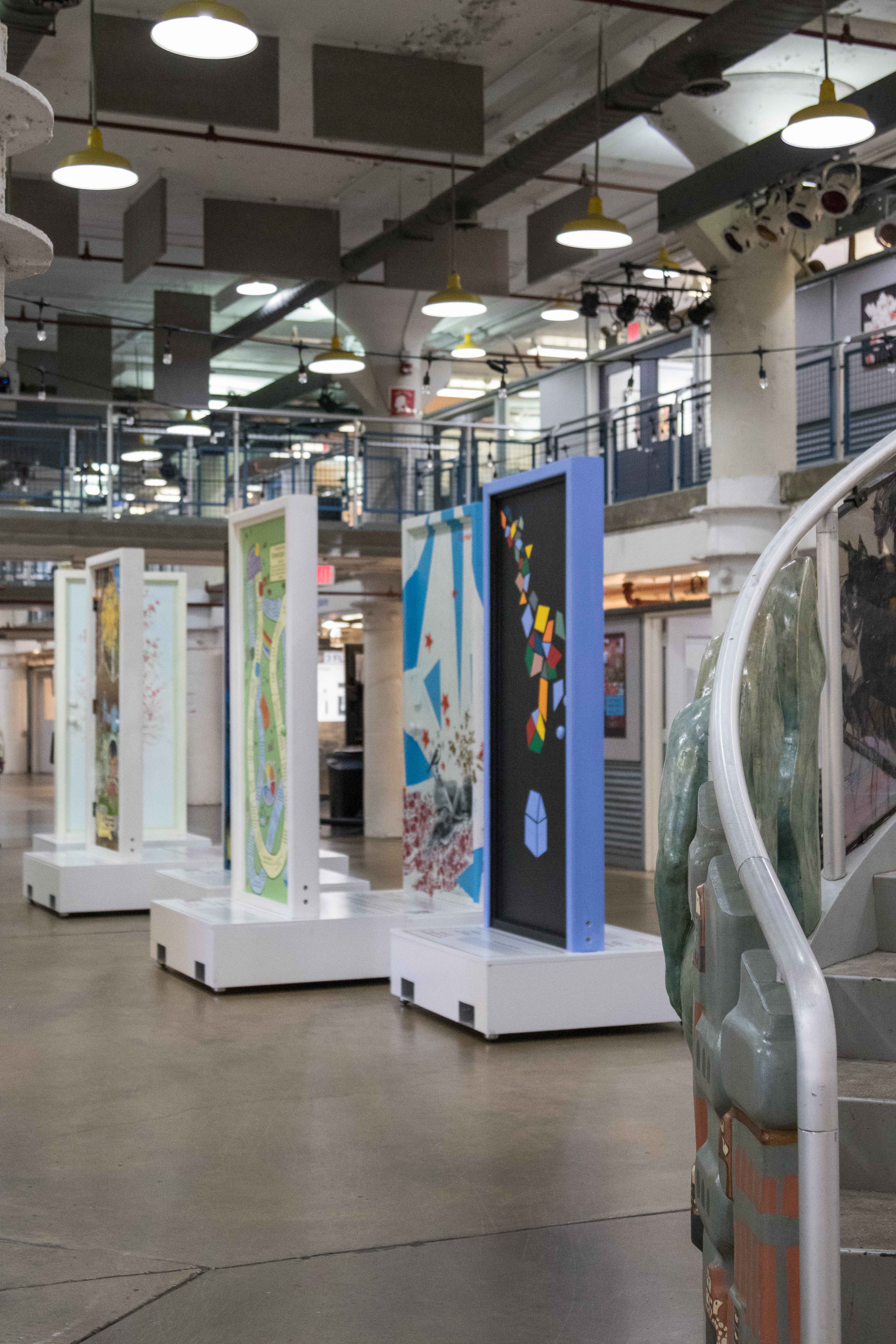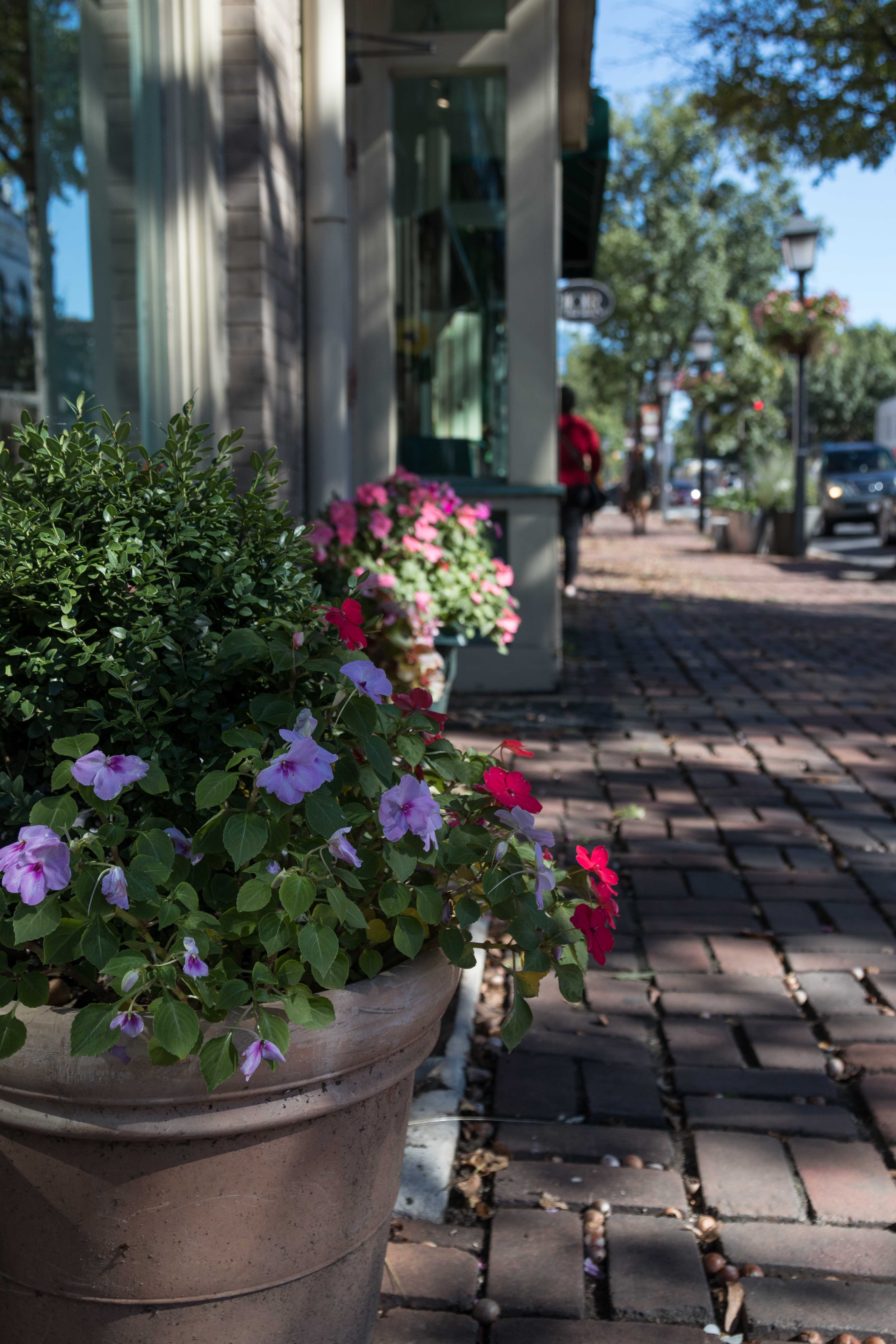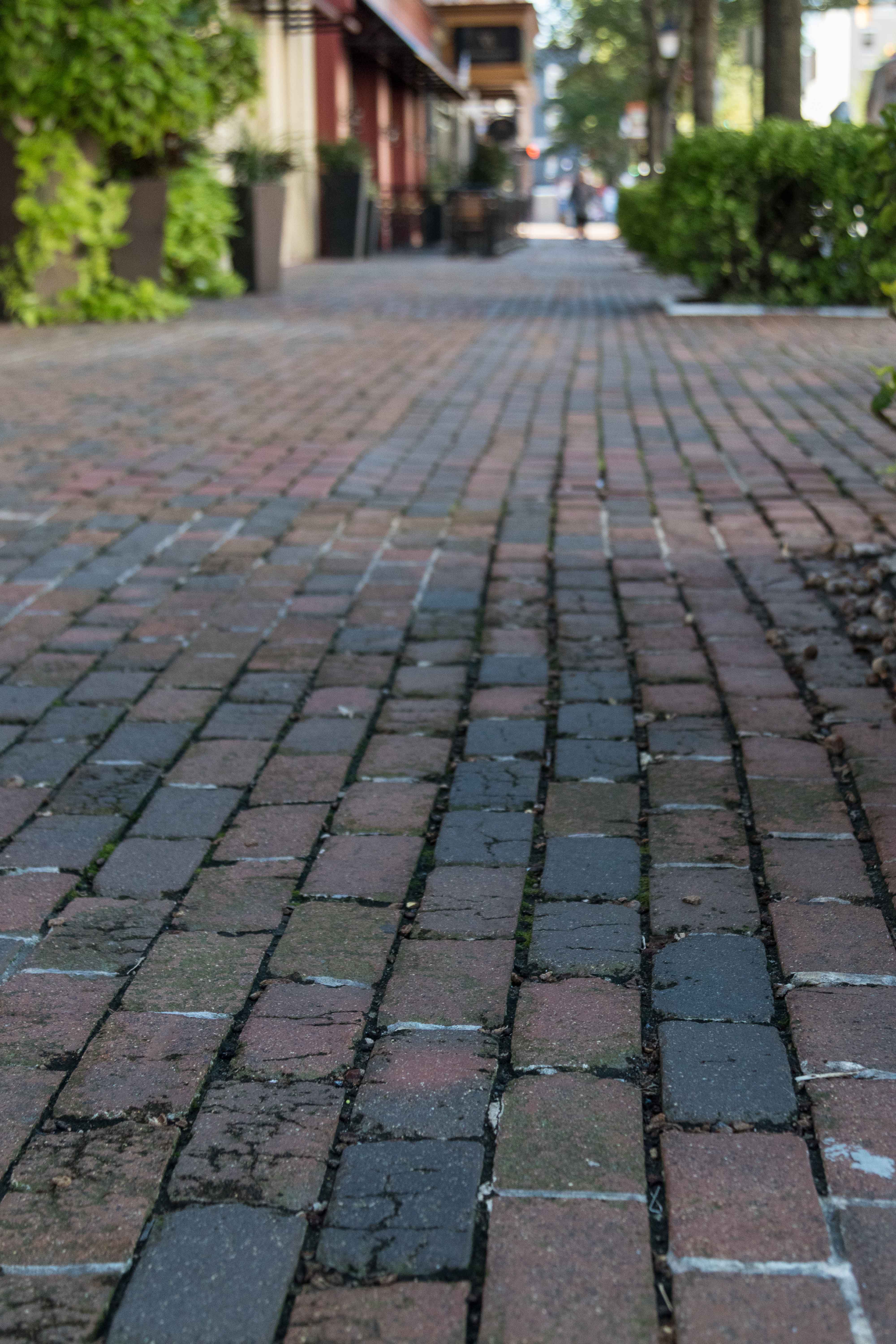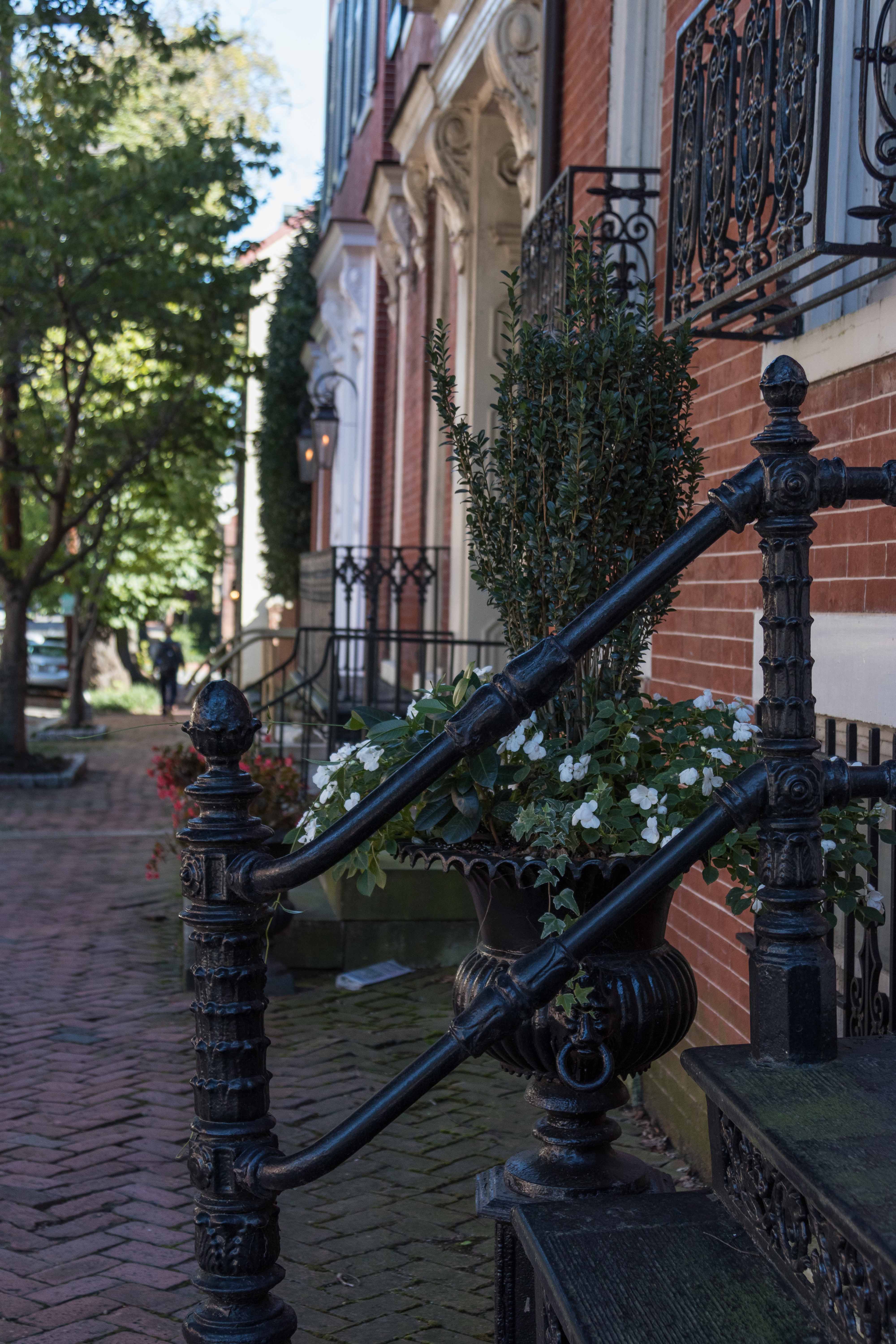 Jake and I spent a day in Old Town Alexandria during a 2011 trip to DC. As we were staying just 10 minutes away from Old Town during this trip, I knew it wouldn't be hard to fit in some time there. Tommy and I took a few hours to wander through the Torpedo Factory, the main shopping stretch on King Street, and a bit of the surrounding neighborhood because I love the architecture in Old Town so much.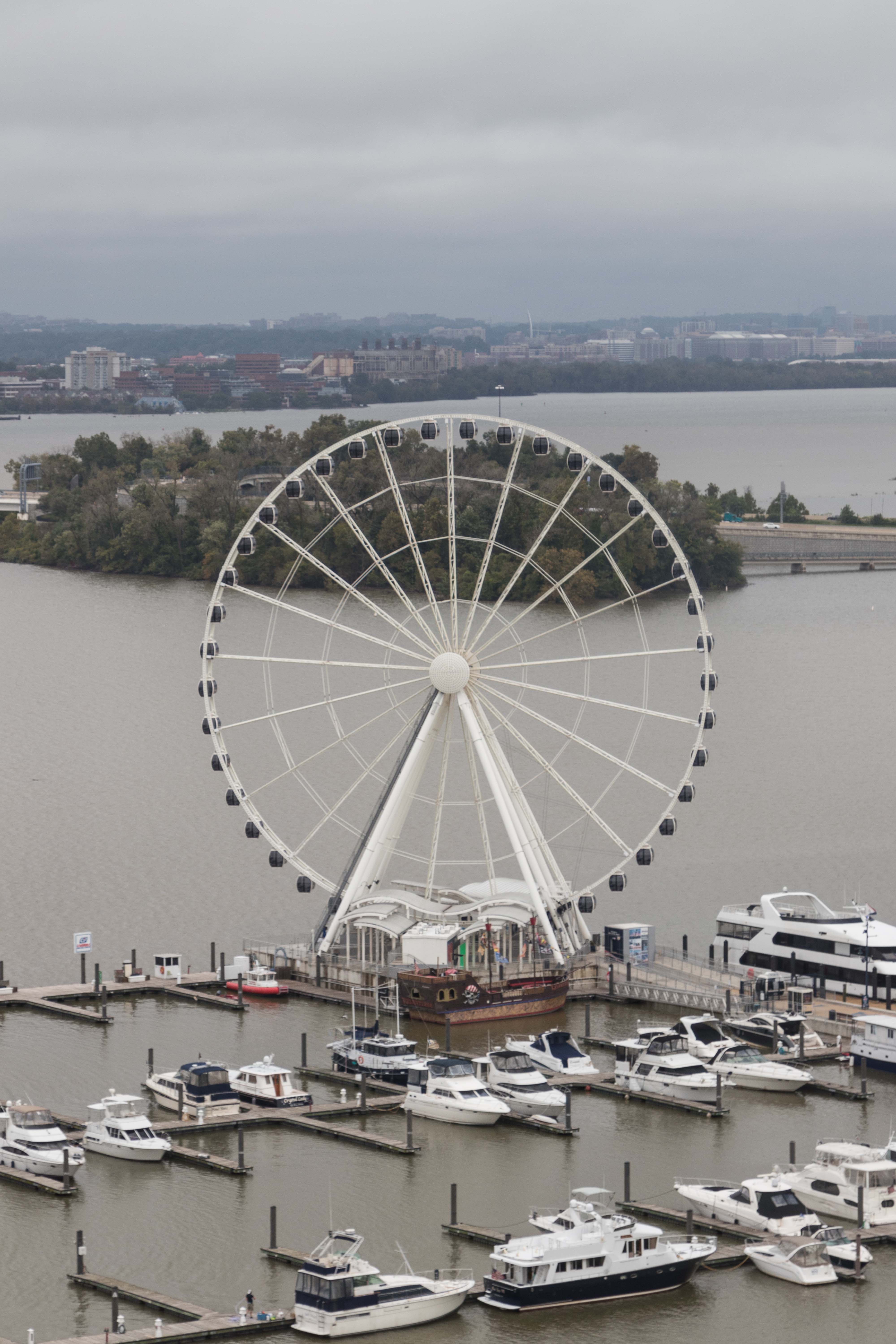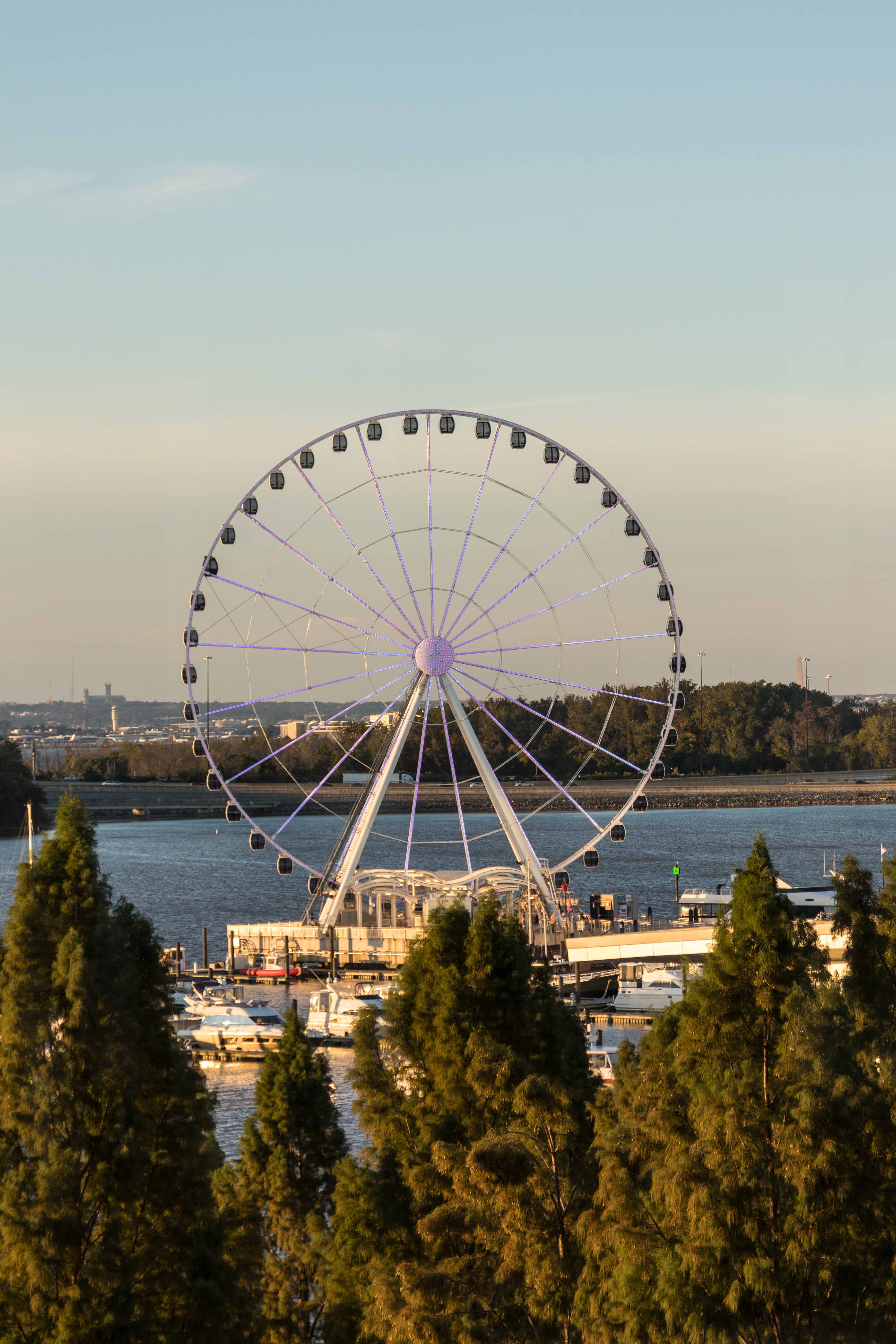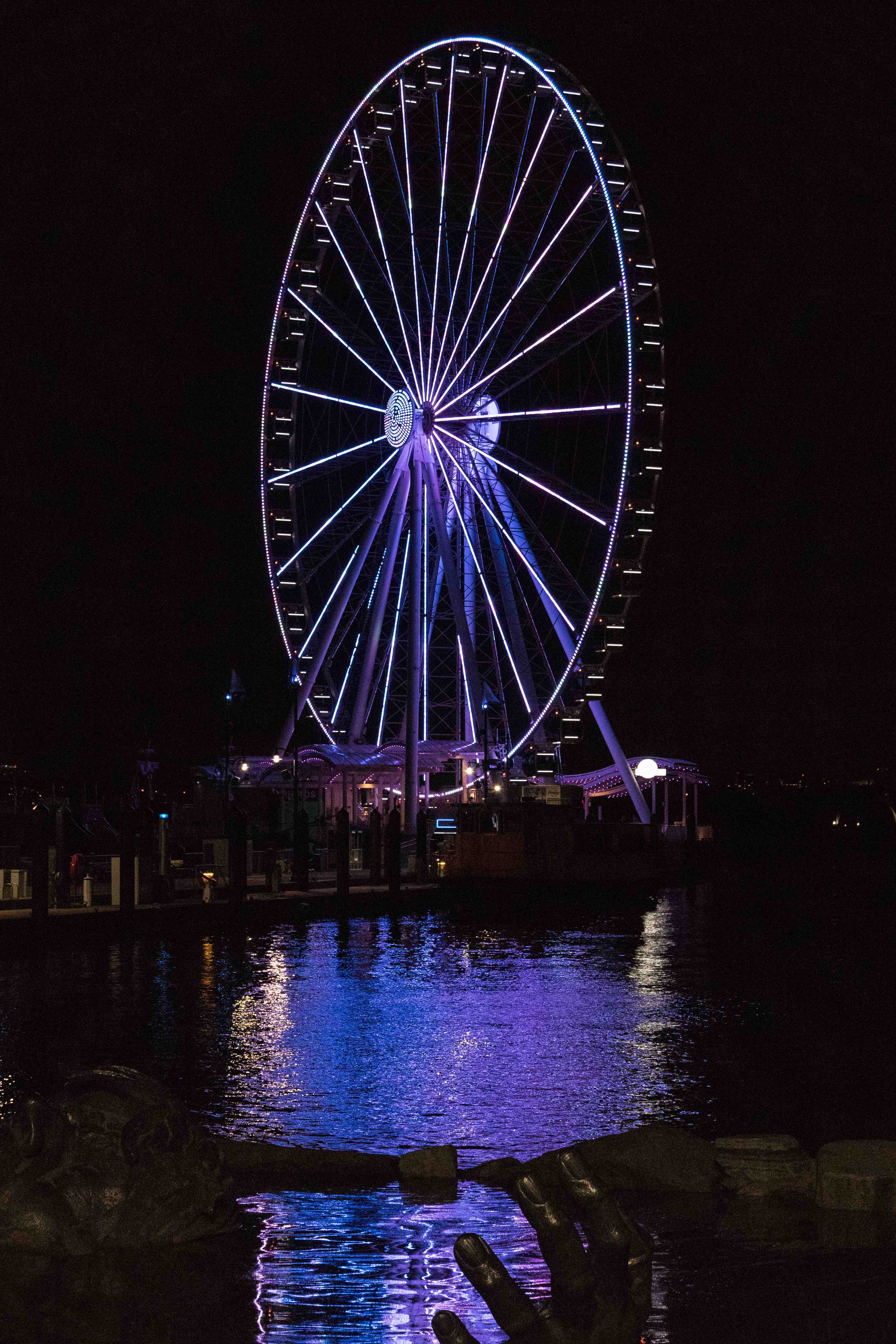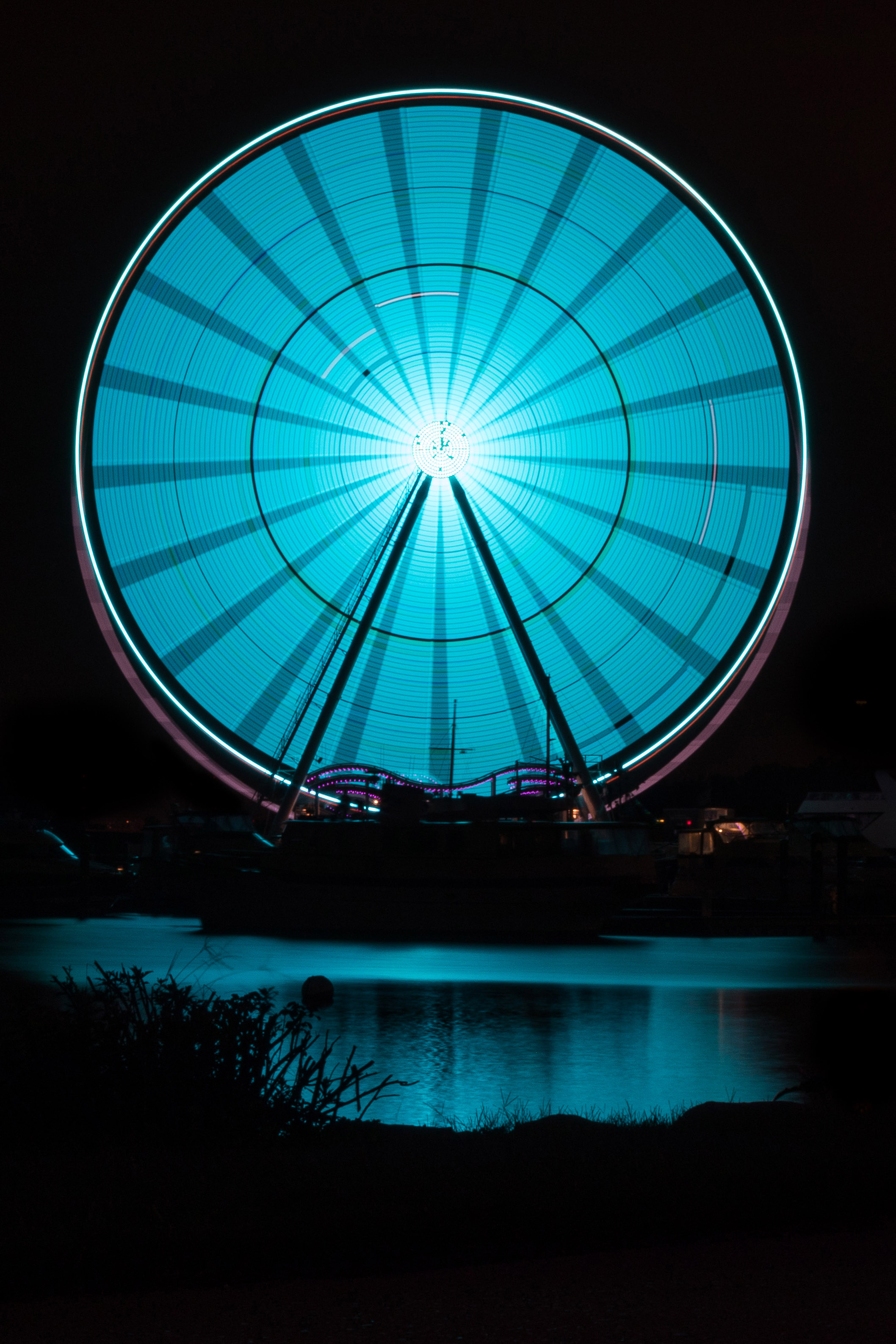 One of the highlights of staying in National Harbor was getting to photograph the Capital Wheel. I've wanted to attempt a ferris wheel long exposure ever since I first watched this tutorial (four years ago). I've never had a chance because how often I am around ferris wheels? I didn't have a tripod with me or a lot of time for shooting on my own (hello, toddler life). But I found opportunities to sneak in a few shots and winged it with a couple of makeshift tripod spots.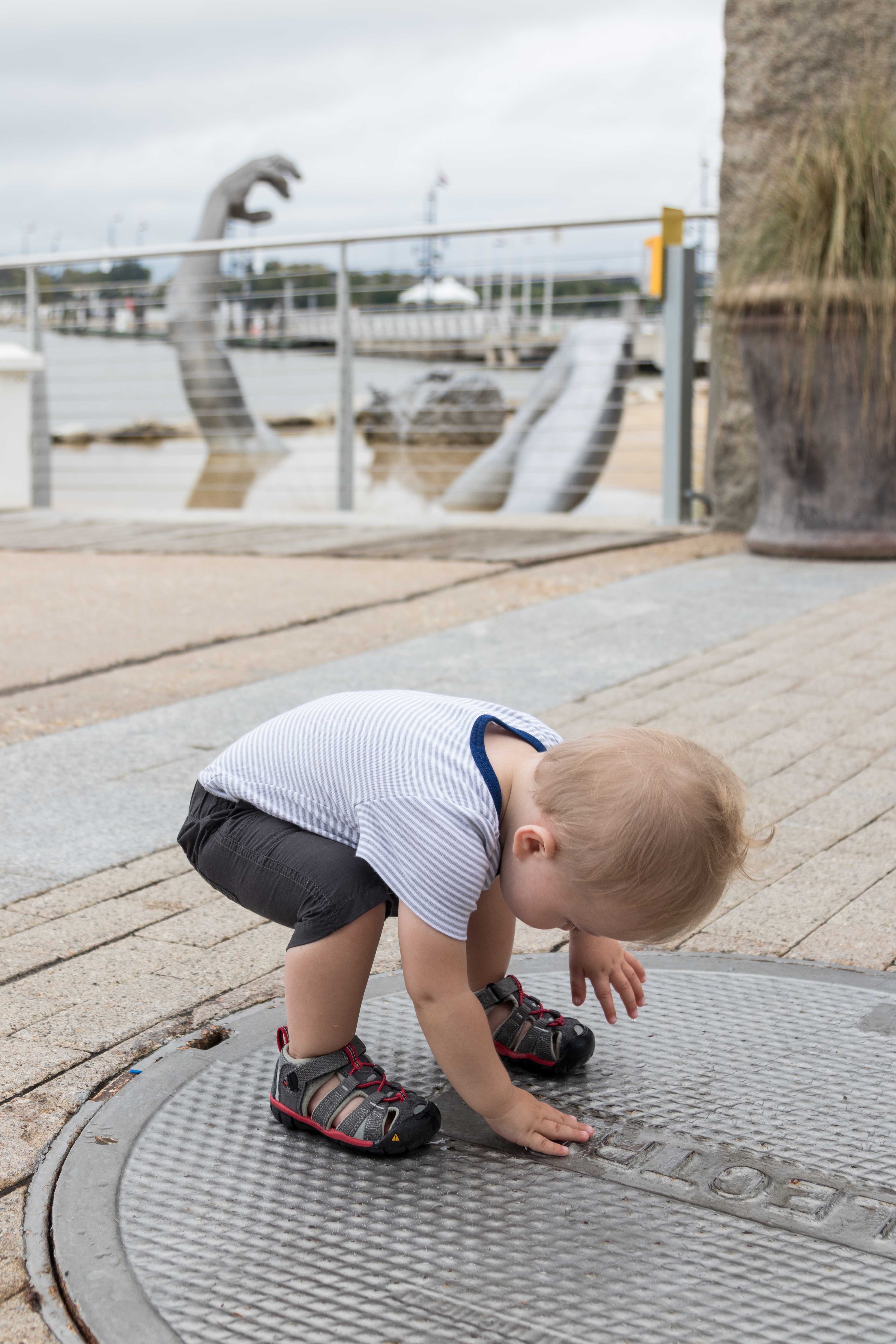 The other element of this trip, which I have zero pictures of, was visiting one of my college roommates, who now lives in Alexandria with her husband and two boys. They had us over for dinner one of the nights we were there. Then we met up briefly the next day, so the boys could play at a local park. We hadn't seen her since her wedding eight or nine years ago. It was awesome to catch up, meet her boys, and spend more time with her husband.
We also got to visit her kitty, who lived with us in an apartment our last year of undergrad. I'm sure that seems like a ridiculous detail to include. But it was awesome to see the little guy again for a bit. He's one of the best cats I've ever met and a huge reason why Jake and I ended up adopting male orange tabbies.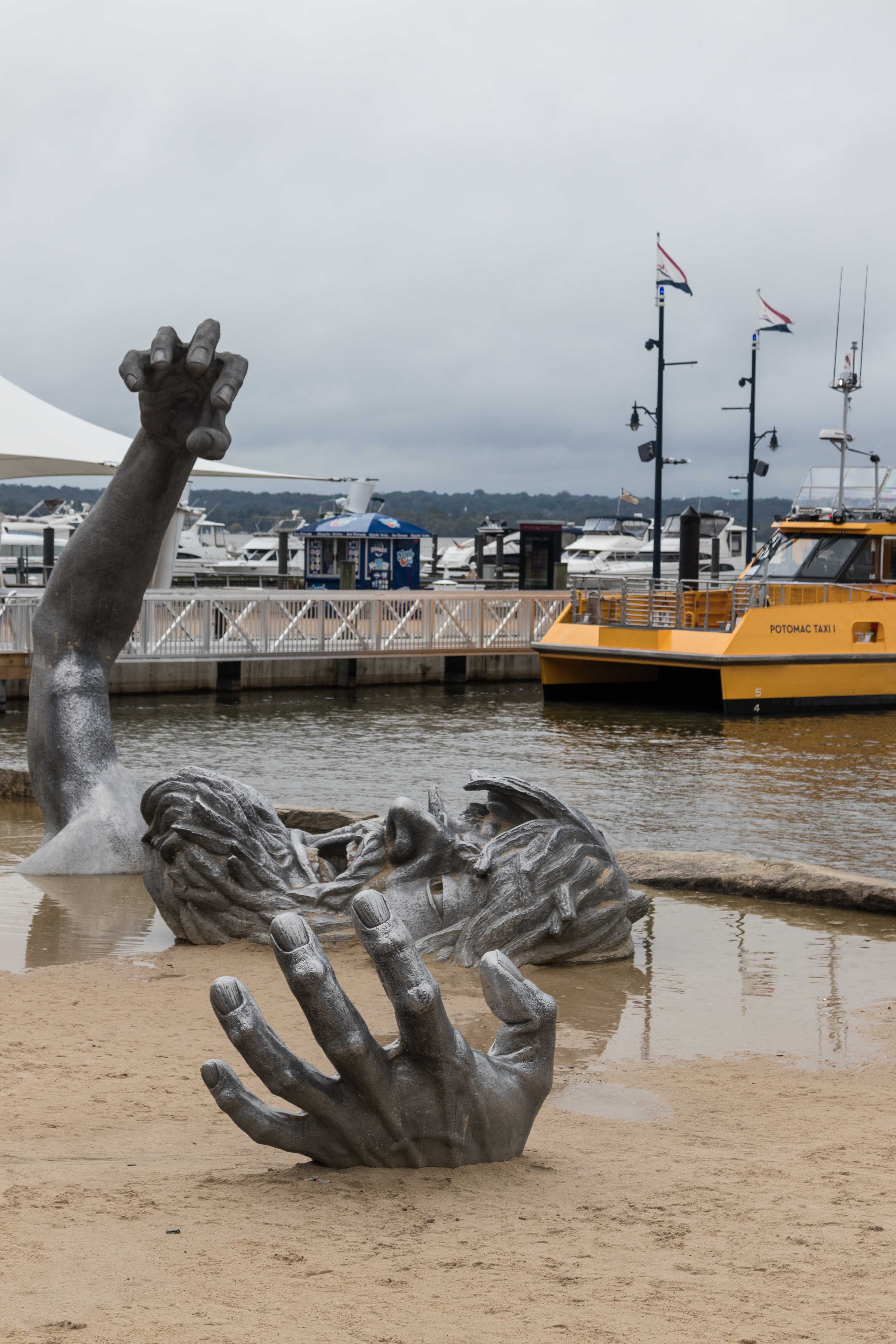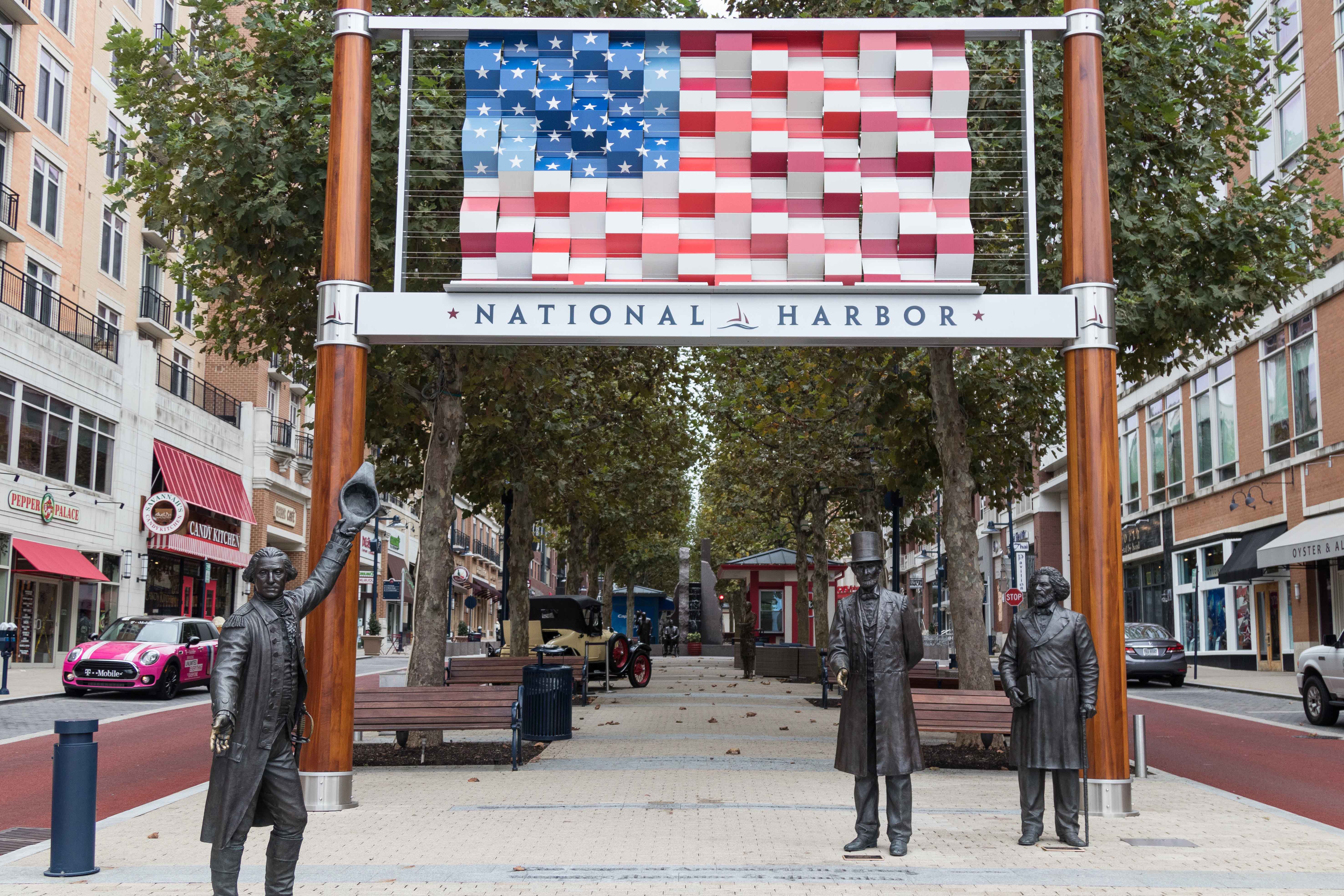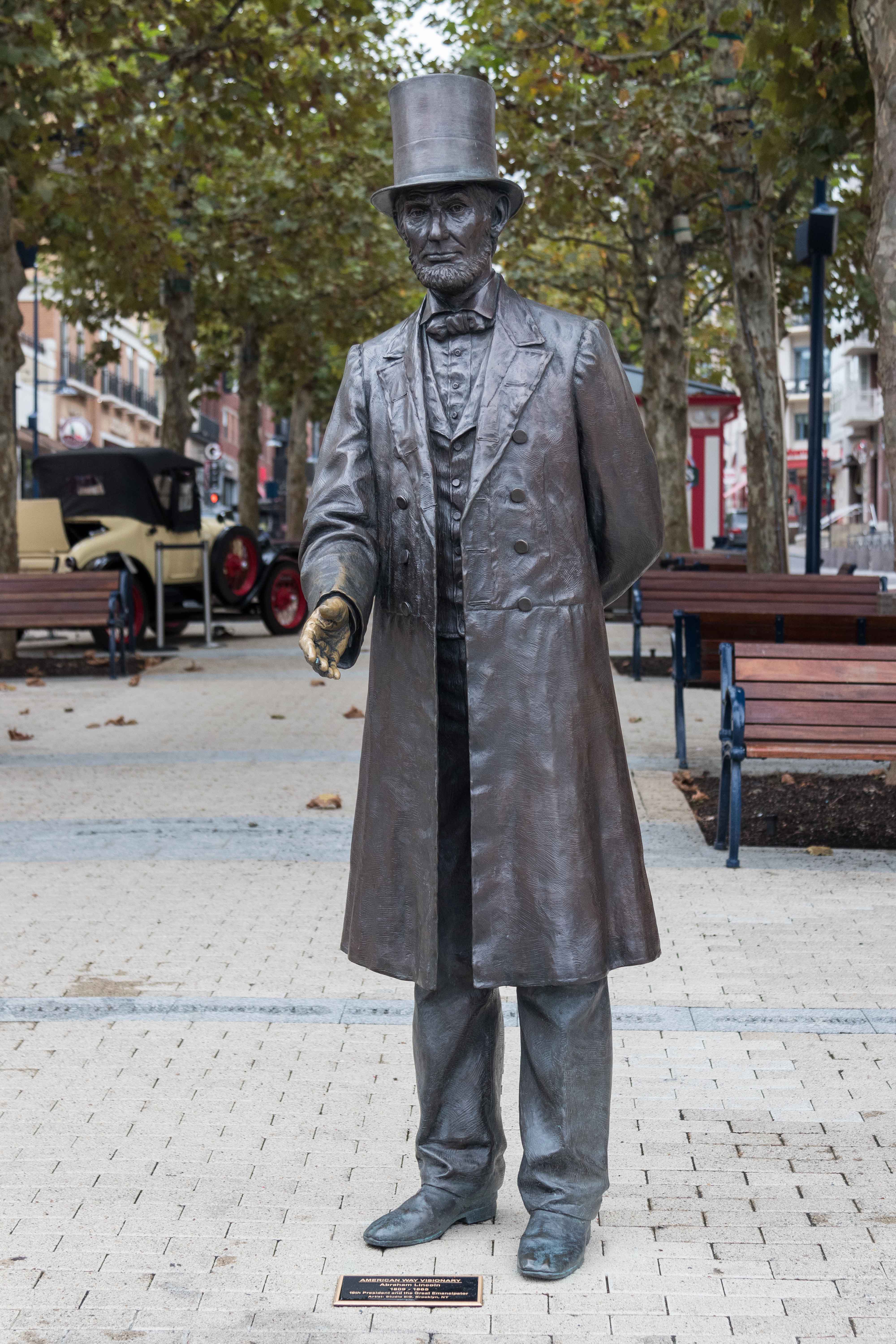 Again, we stayed at the Gaylord National Resort & Convention Center in National Harbor, Maryland. In National Harbor, we ate at Grace's Mandarin, Crab Cake Cafe, and Mason's Famous Lobster Rolls. Jake also ate at Succotash. There are so many good places to eat in National Harbor. We barely scratched the surface. The only food we had in Old Town was a stop for gelato at Dolci Gelati. Unfortunately, we didn't make it back to Bilbo Baggins, which Jake and I visited during the 2011 trip and which remains one of my favorite trip memories. If you visit Old Town, check it out.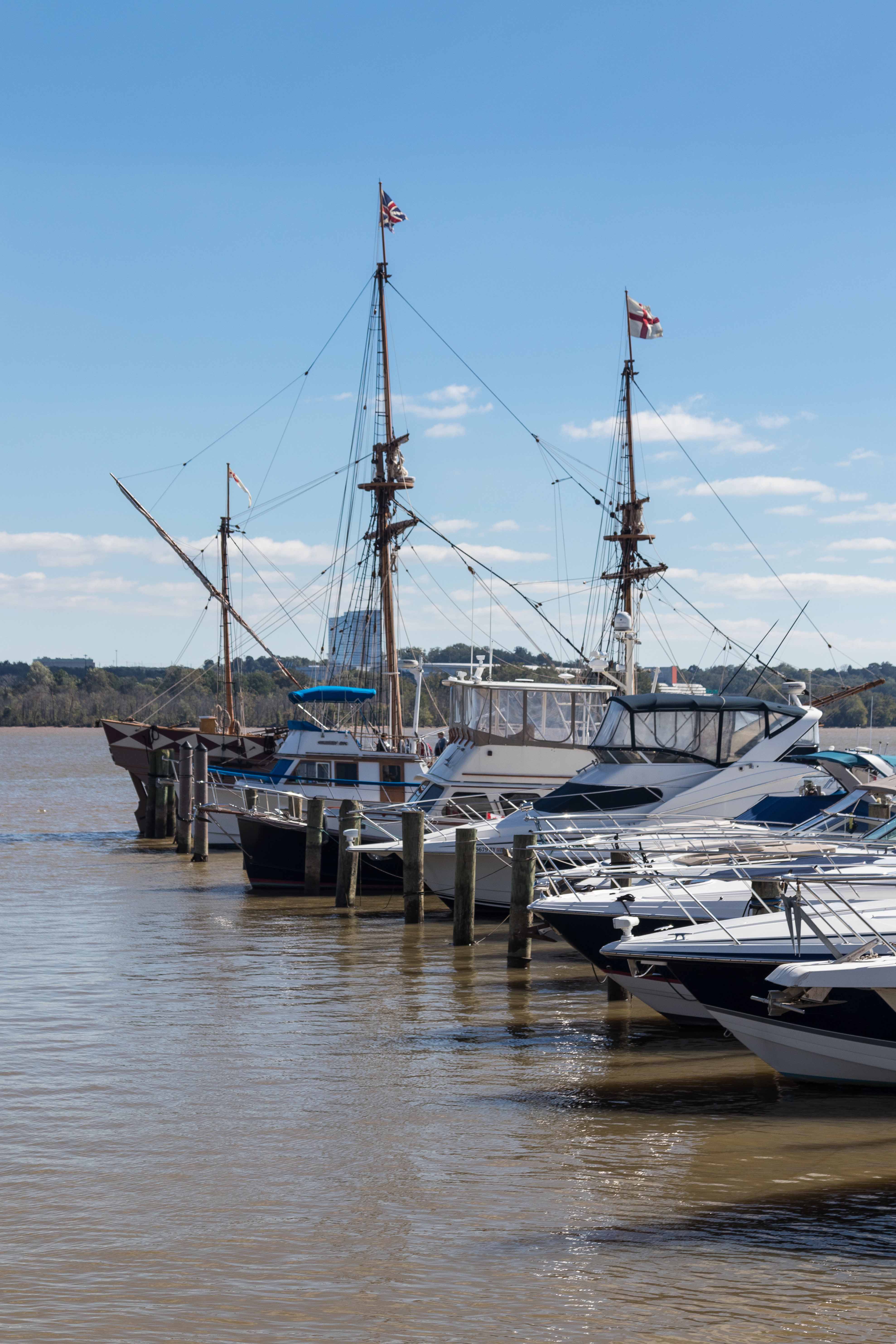 Until next time, D.C.! Thanks for a great trip.