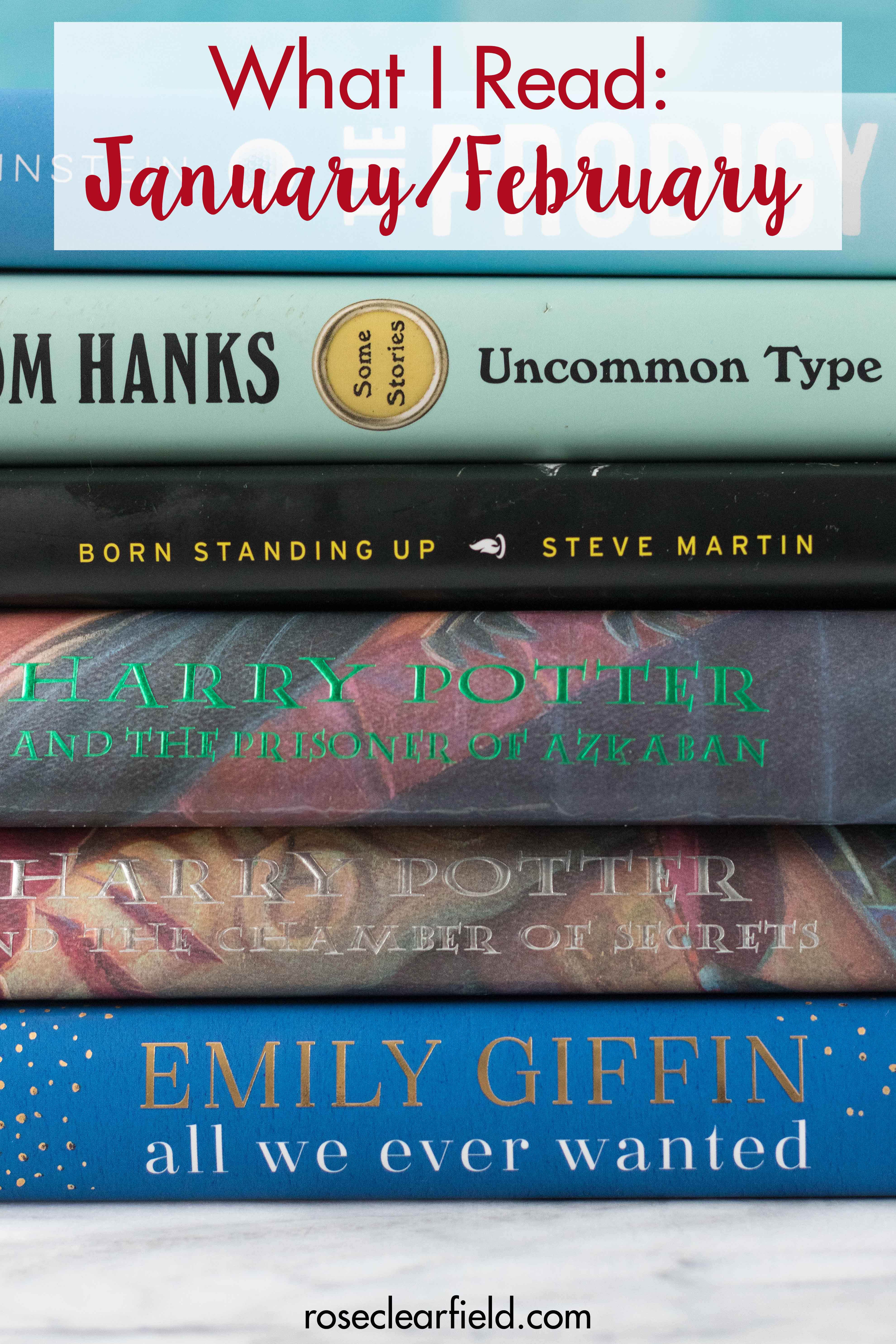 I'm excited to kick off my 2019 reads today! Let's get right into it with the books I read the past couple of months.
Eleanor Oliphant is Completely Fine by Gail Honeyman. Starting the year with Eleanor Oliphant set the bar for fiction really high. Hands down, it's one of the best books I'll read all year. Eleanor Oliphant is one of those rare fiction reads that's extremely well written and not like quite like anything you've read before. Eleanor is a fantastic character, and her story is so powerful.
The Return of the King by J. R. R. Tolkien. (audiobook) I enjoyed listening my way through The Lord of the Rings these past six months. I think that The Two Towers is still my favorite book, as I love the story arch and character development best through this part of the series. But The Return of the King is solid, and I love the way Tolkien wraps up the story.
The Hopefuls by Jennifer Close. My favorite part of The Hopefuls is the story of Jimmy's run for office. It's a very common story but one you don't hear told very often, especially in fiction and especially of candidates that don't win. From everything I've read of actual accounts, it's dead on. I love Jimmy, Ash, and Matt's characters. I actually disliked the protagnoist Beth and found it hardest to sympathize with her, particularly through the campaign. She spends a lot of the book complaining, and it gets pretty old, given how little she does to better her own situation.
1984 by George Orwell (audiobook). I'm slowly working my way through classics on audiobook, some of which I've read before and some of which I hadn't. 1984 falls in the latter category. 1984 is so ahead of its time. Orwell's writing style is amazing, and the story remains so timeless. In an era where most totalitarianism books are told from a teenager's perspective (and most of which I do like), it's refreshing to read one from an adult's perspective. 1984 seems so much darker, but I think it's largely because of the narrator's perspective.
Corduroy Mansions by Alexander McCall Smith. It took me a while to get into Corduroy Mansions. I wasn't sure that Smith was going to bring anything together in a way that made sense or had much of a point (at least in this book, I know that it is the first in a series). But he did, and a number of the characters grew on me as the book progressed. I can see why his series do well. I'm not likely to pick up the next one immediately, but it is on my to-read list.
Opening Belle by Maureen Sherry. I love the premise of Opening Belle, and it started out really strong. But then the character development went nowhere. I also didn't buy the whole "she's trying to have it all and just can't" notion with Isabelle at all. She's really not. It's hard to relate to her and even harder to sympathize with her. I think that there could have been more to this book, but there just wasn't, which was disappointing.
Treasure Island by Robert Louis Stevenson (audiobook). Treasure Island made for a bit of a fun read (or listen in my case). It's hard to appreciate how it's such an iconic book now that there are so many pirate-themed books and movies. The plot and characters got a little convoluted in the middle of the book. Otherwise, I really enjoyed the premise and think that a lot of themes still ring true today.
In Pieces by Sally Field (audiobook). In Pieces is a solid celebrity memoir but one of those books you have to be in the mood for because Field covers a lot of tough subject matter, particularly in her personal life. I especially enjoyed her commentary on work-life balance and her continual struggle with it as a working mom. I always enjoy learning more about behind the scenes of movies and TV shows, and this book was no exception. Her re-telling of getting the part of Mary Todd Lincoln in Speilberg's Lincoln movie was especially fascinating.
[Disclaimer: The book links in this post are affiliate links. Thanks for your support!]
What have you been reading and loving lately?
I'm always looking for new suggestions!
Past reading posts: