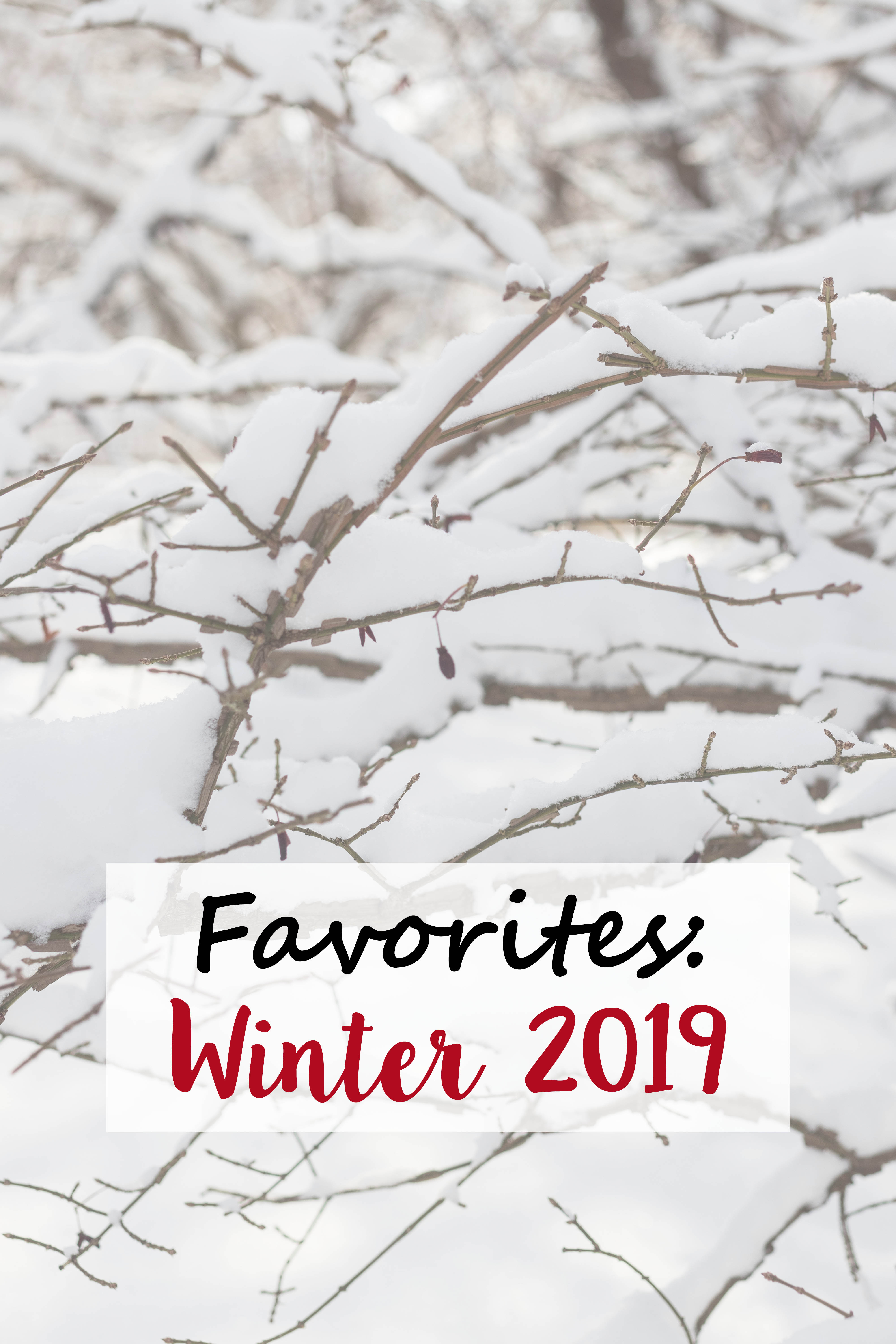 Today I'm sharing just a few of the things I've been loving this winter!
I had to ditch one of my go-to pairs of winter boots this year, as they were no longer waterproof. (I paid $40 for them a decade ago, so it's all right). Most of my boots are lightweight/leather boots. I wanted something more heavy duty to keep in rotation in the winter. So I picked up this Santana Canada model, and they are amazing. They are so comfortable, one of those pairs of boots that requires no break in period.
They're really warm but aren't as bulky as my Sorel boots. I love my Sorels for shoveling and being out in the snow with Tommy but don't love them for errands, appointments, etc. The Santana Canada boots are much better for running around town. And yes, I bought the navy/rust leather color combination with the orange laces because you know how much I love color. Nordstrom has a lot of other nice Santana Canada boots, too.
I have also been loving the Madewell turtlenecks this winter. I didn't mention them in my Nordstrom for her gift guide. I'd just bought them for myself and was already talking about multiple Madewell items in the guide. But they are awesome. Unfortunately, they're sold out right now. Hopefully Madewell will bring them back next season. They're lightweight, which means you can layer them up or down for any type of winter weather. You can throw a cardigan, sweater, or even flannel over it or just put a tank top or long-sleeve t-shirt under it.
Jessica posted a sheet pan gnocchi recipe last month. I didn't make this exact recipe, but it inspired me to try a couple of different sheet pan lunch/dinner meals with gnocchi. I can't believe I never tried this before. As it's tough to find good food combinations with the same cook time, I don't do a lot of full sheet pan dinners. But I've been experimenting with a couple of sheet pan meals with gnocchi. I'm hoping to get at least one of them posted here later this year.
I went out on a limb and bought a couple of products from Jessica's top 2018 beauty products post shortly after she published it in late December. (Yes, I'm talking about Jessica twice in this post. She's the best!) The first is Dr. Dennis Gross Daily Peel Pads. I struggle a lot with facial products. I have mild acne and severe rosacea. It's all but impossible to find something that works well for both conditions. I say this after 15+ years of personal experience trying various products and seeing multiple dermatologists who don't have any more clue than I do.
Jessica has talked about the daily peel pads all year, and I finally took the plunge. I ended up getting the version for sensitive skin. It certainly isn't a cure-all for my skin conditions. But I've been very impressed thus far with how much it's improved the general texture of my facial skin.
I use the daily peel pads every other day, as that's what they recommend when you first use them. I've been using a Cetaphil wash at night for years now and am not ready to give that up entirely. So most likely I'll stick to alternating these two products and see how it goes. I know that the daily peel pads are expensive. The price point definitely held me back from pulling the trigger earlier. But honestly, I've tried so many skin care products over the years that just don't work, I don't mind paying more for something that works really well.
The second product I picked up after reading that post was the Dr. Jart Cicapair Color Correcting Treatment. I have tried a handful of products along these lines in the past, none of which I loved. Dr. Jart's is way better than any of them. Again, I'm constantly struggling to combat pretty severe redness and more generally, uneven skintone. And again, Dr. Jart's isn't a cure-all. I still wear it under foundation. But it definitely helps, especially in combination with the daily peel pads. I bought the smaller size Sephora offers, which is plenty to last me all year.
I have to give one more shout out to Weleda Skin Food and Burt Bee's Almond & Milk Hand Cream. They've been a complete game changer this winter. Usually I pour tons of Vaseline Intensive Care lotion on my hands after every hand washing, which isn't enough. I love Vaseline Intensive Care. But my hands need more in the winter. I haven't had a winter in years with hardly any chapping, splits, cracks, and hangnails. I talk more about these skin care products and my winter skin care routine here.
The only new show I've watched straight through in ages is the second season of Friends From College. I've been in a bit of a creative funk lately, and I needed a reset one afternoon. So I binged almost the entire second season while he napped and finished it up later that night. It was so good, up there with the second season of Master of None (although Master of None is still better).
I love the story arch through the entire second season. The parallel plot lines in Out All Night are fantastic. It reminded me a lot of The Office Diwali episode. Sarah Chalke as a guest star? Love her so much. The Office Space spoof? Dead. So funny. The soundtrack is amazing. And Fred Savage is the best. I love his character on this show. After blowing through the entire second season in a day, I went back and started at season one and re-watched the whole show more slowly.
Speaking of TV shows, I've been watching the Pete the Cat show (based on the books) with Tommy. Elvis Costello and Diana Krall voice Pete's parents, which is all sorts of awesome. Elvis Costello does a very Bruce Springsteen thing (remember Bruce Springsteen's cameo in High Fidelity? exactly like that), and I mean that in the best way possible. You can laugh at me for including this bit in my own favorites post, not a Tommy update. But it sort of made my week.
The only new music I've been listening to lately is Santana's new EP In Search of Mona Lisa, which is fantastic as always. Seriously, does he ever make a bad album? Abraxas is one of my all-time favorite albums, and I have to re-visit Supernatural at least a few times a year. But there aren't any Santana albums I don't like. I've also been listening to the (not quite as new) album Seymour Reads the Constitution! by the Brad Mehldau Trio a lot.
I don't consider this item a favorite exactly. But it has been a lifesaver. I broke down and bought a pair of convertible flip-top gloves. I've never understood the appeal of flip-top gloves. In past years, I've been really frustrated that some seasons, they're all that Target offers. But it's impossible to wear gloves and buckle/unbuckle a carseat, navigate getting in and out of a car with a toddler, and use my camera while out and about with a toddler. After suffering through multiple days without wearing gloves, I caved. I still don't love them, but they have served their purpose. I think that part of the issue is that I don't love this particular pair. Most likely I'll try to find something better next fall.
Finally, I have to give another mention to Kristy's twins because they make my day at least once a day every single week. She posted an Instagram story the other week of the two of them in the top part of the shopping cart, one on each side. I almost died. Cuteness overload. Go follow Kristy on Instagram. She's amazing. She has five young kids and still works out and eats healthy every day. I'm in awe.
[Disclaimer: There are a few affiliate product links in this post. Thanks for your support!]
What have you been loving this winter?
Feel free to leave links in the comments!
Previous favorite posts: