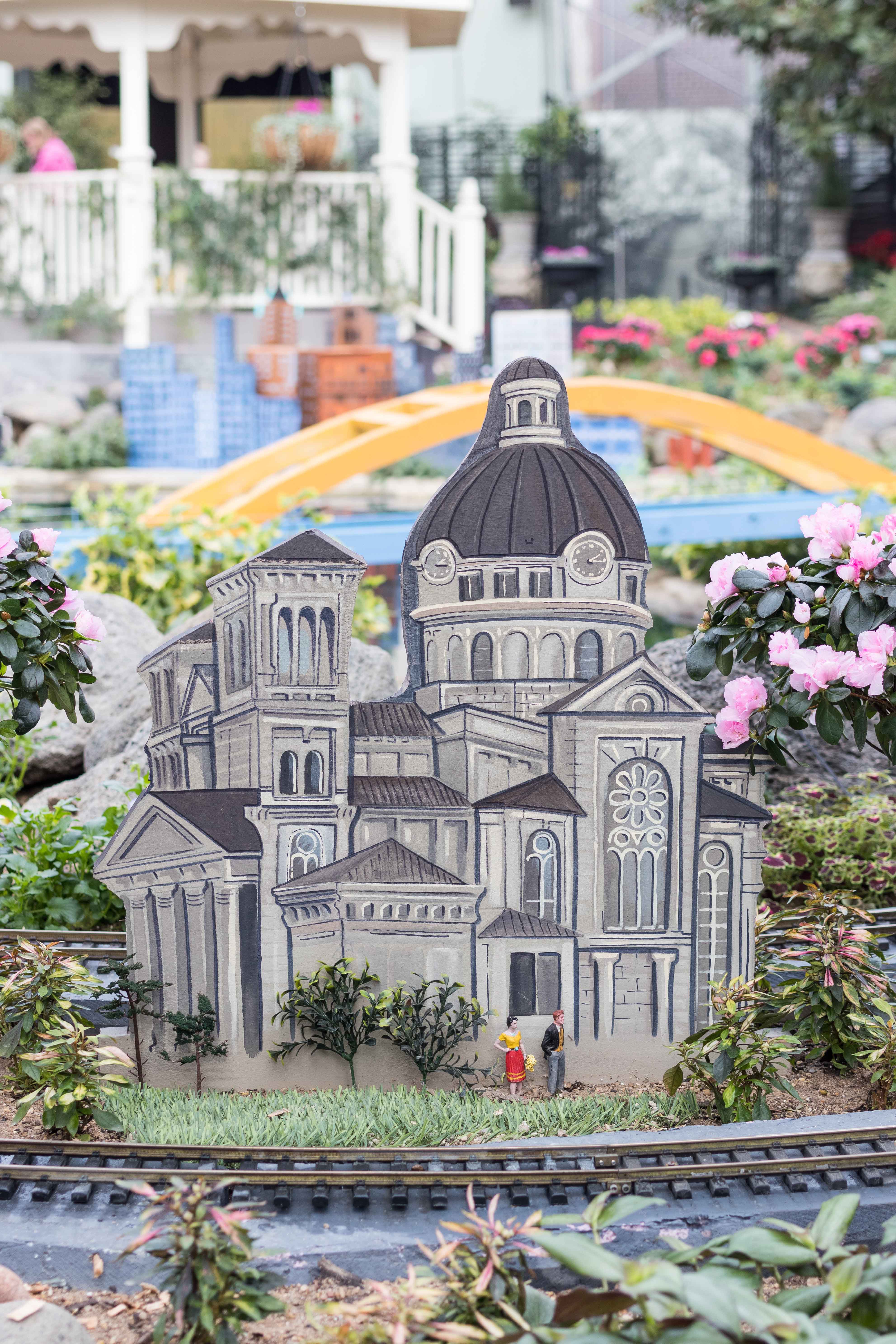 I have been very excited for the Miniature Milwaukee train show. I love all things Milwaukee. After seeing miniature Chicago at Wonderland Express this past holiday season, I was really looking forward to Miniature Milwaukee. Although the past two train show themes were nice, I hadn't been really excited about a train show at the Domes since The Great Train Robbery. Miniature Milwaukee didn't disappoint.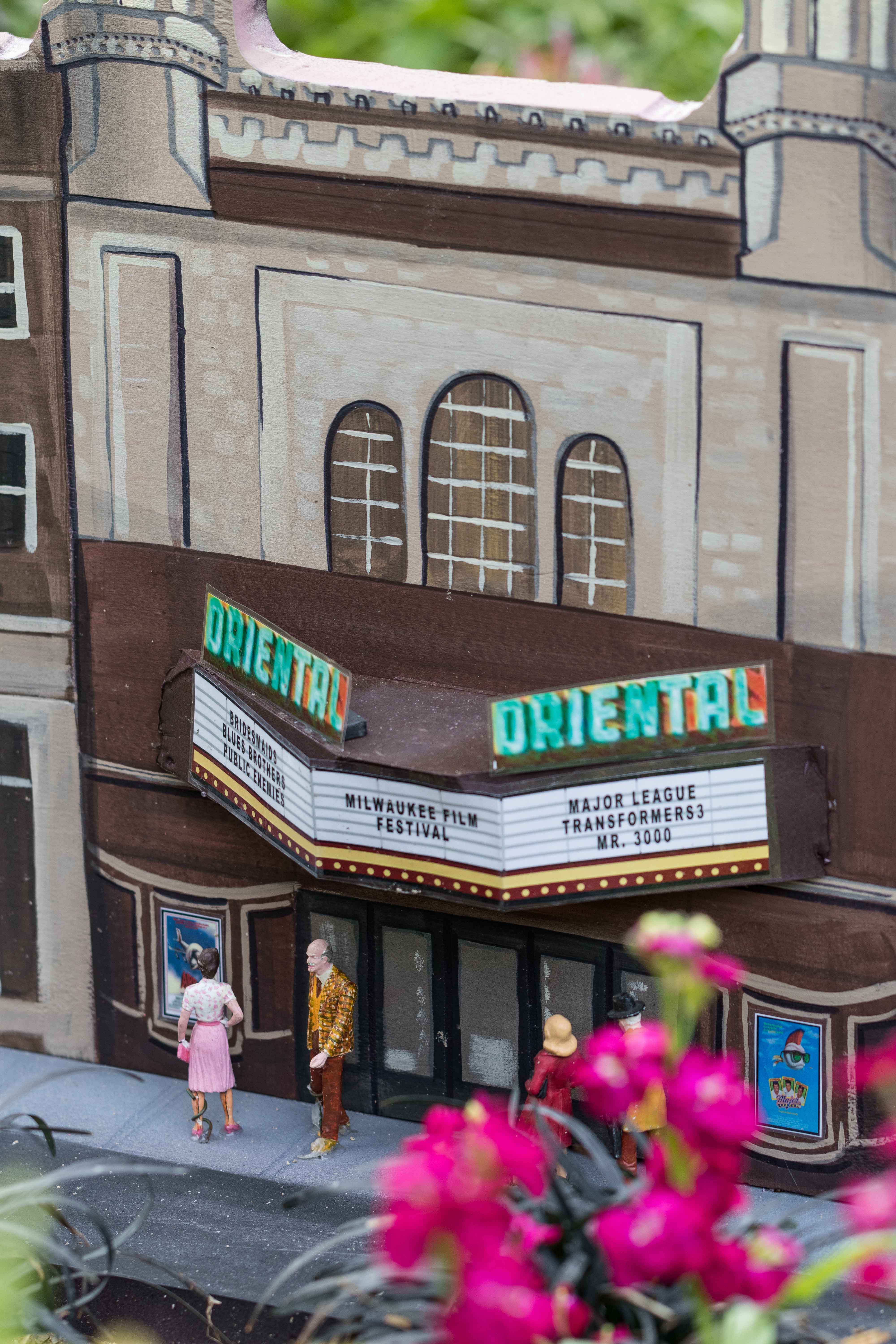 Miniature Milwaukee features a wealth of iconic Milwaukee locations, including but not limited to, the US Bank Building, Miller Park, Fiserv Forum, Milwaukee County Zoo, Discovery World, Milwaukee Art Museum, Wisconsin State Fair Park, Hoan Bridge, Leon's Frozen Custard, Basilica of St. Josaphat, Schlitz Brewery, Boerner Botanical Gardens, Oriental Theater, Bradford Beach, North Point Lighthouse, and Allen-Bradley Clock Tower. They even feature the Domes themselves in miniature. Of course, the train highlights sponsorships from even more prominent Milwaukee and greater southeast WI organizations.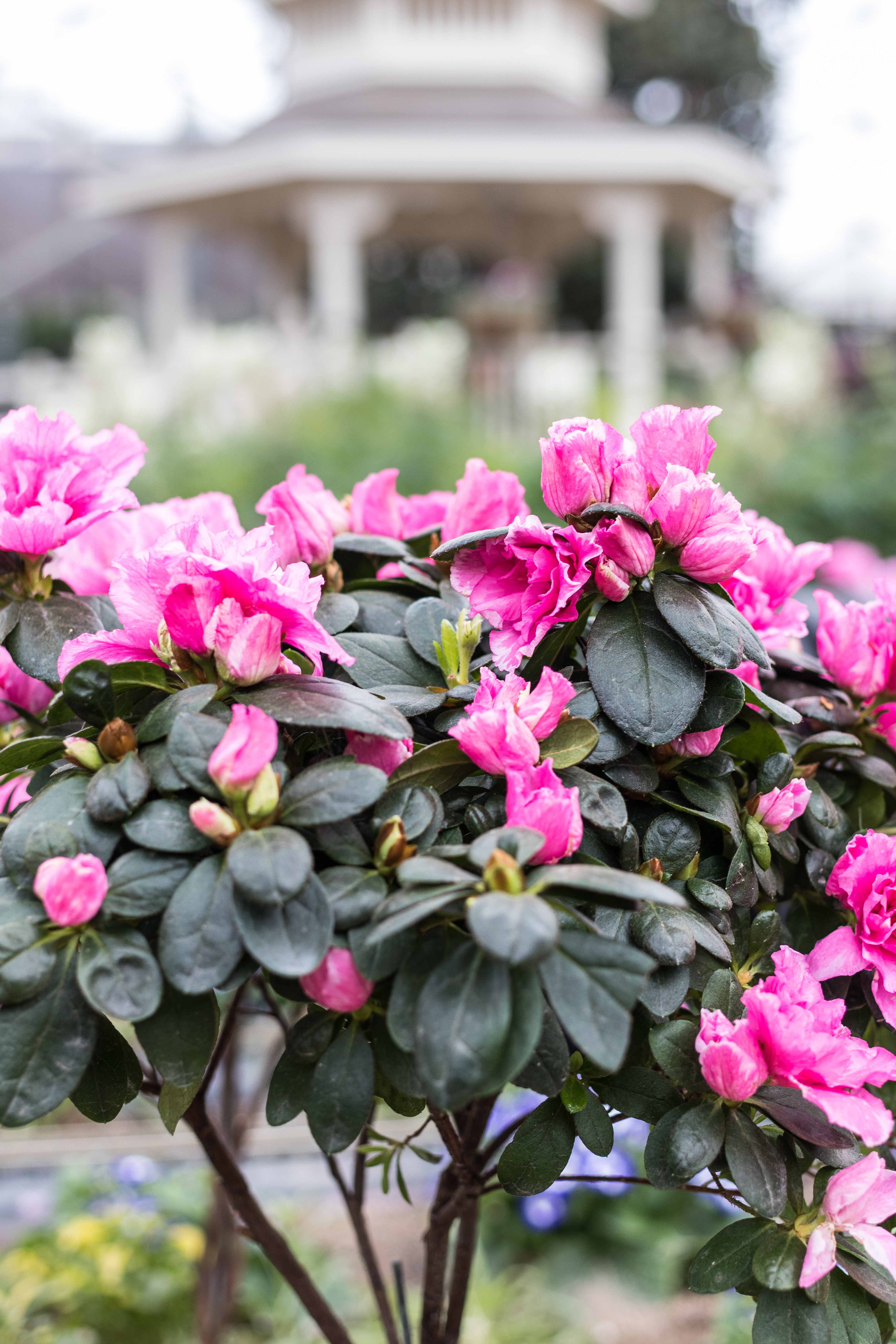 On the floral side, Miniature Milwaukee showcases small-scale plants to fit the dimensions of the buildings and trains. The exhibit includes violas, petunias, miniature topiary azalea trees, and a variety of coleus. The miniature Domes are home to genuine desert and tropical plants.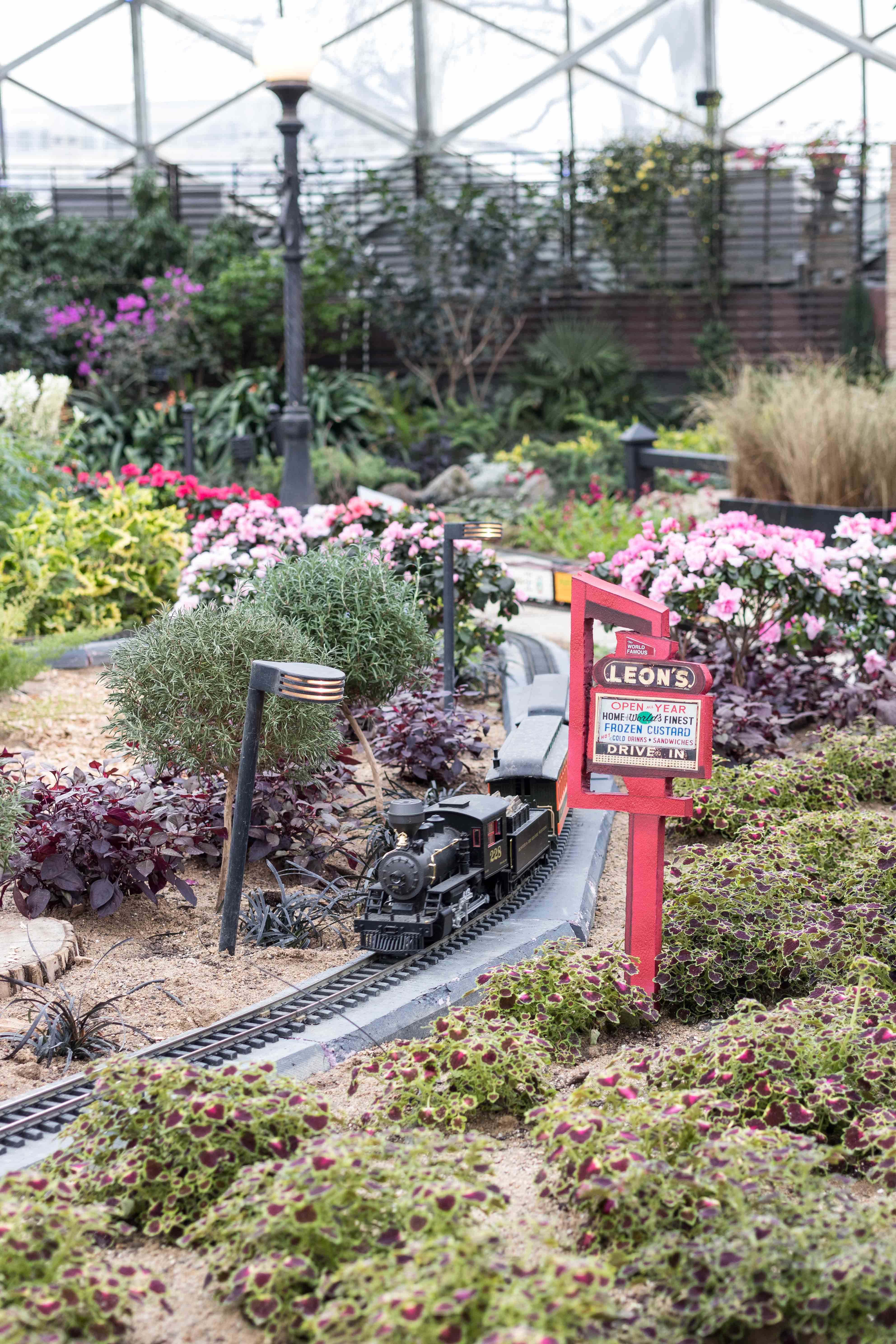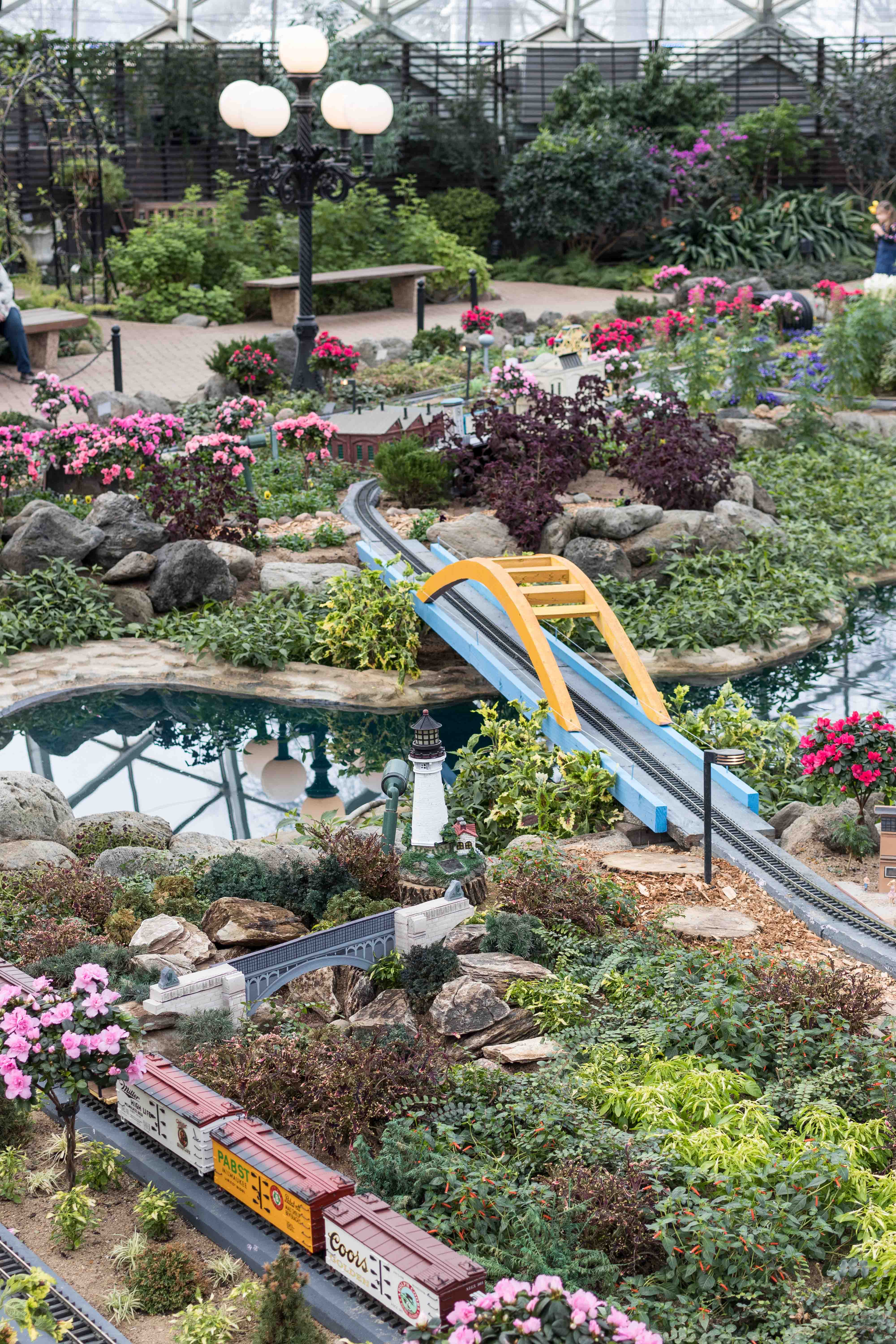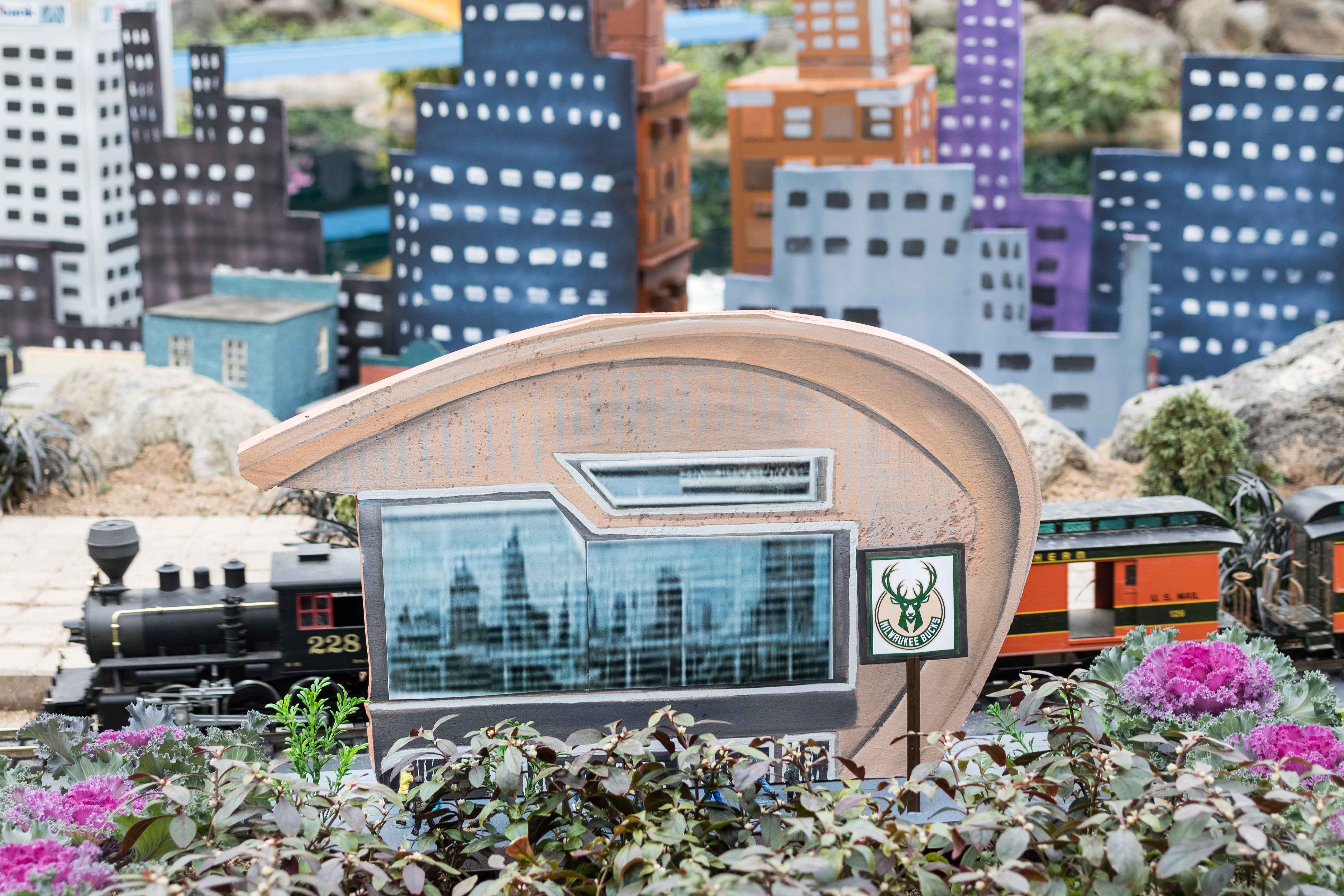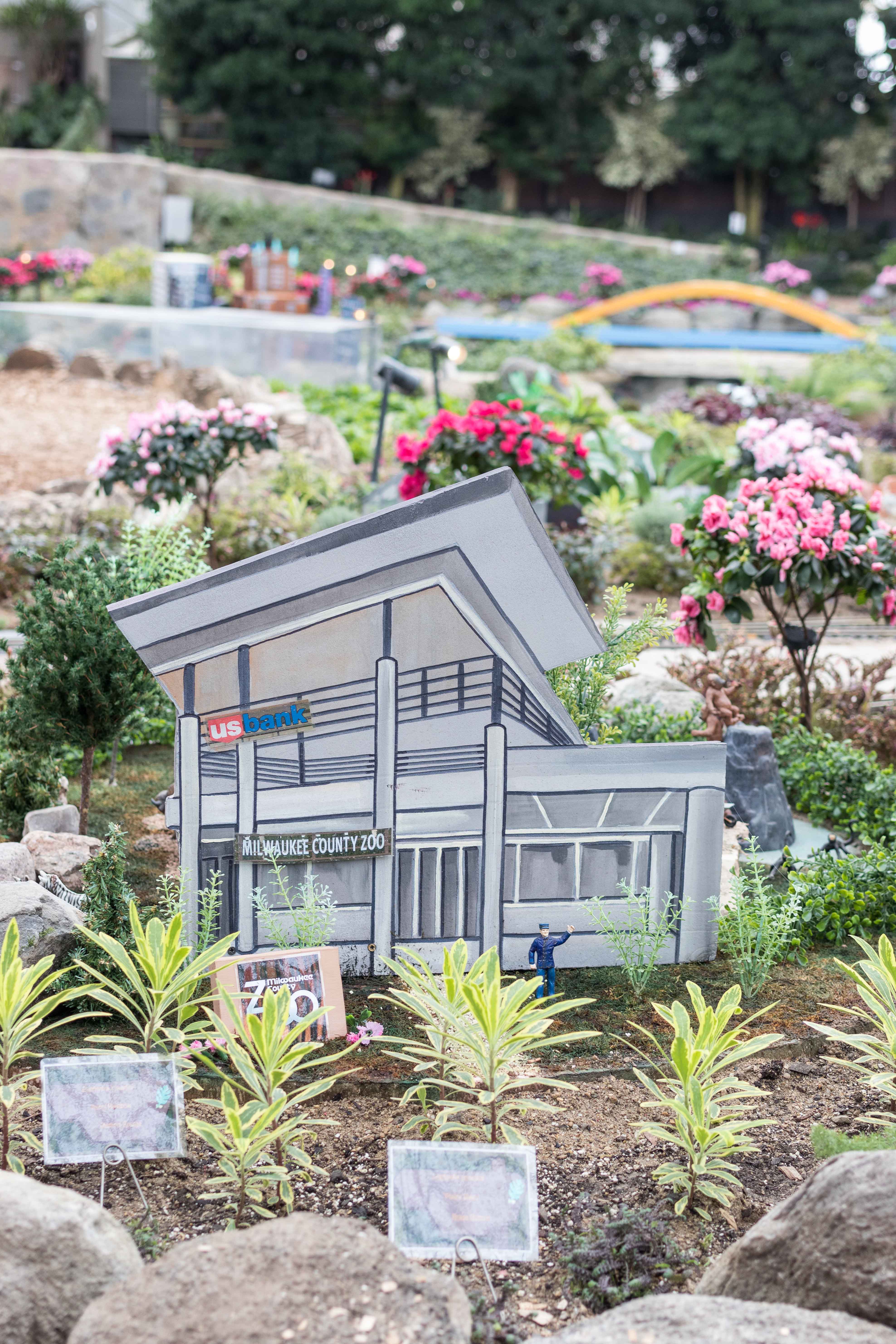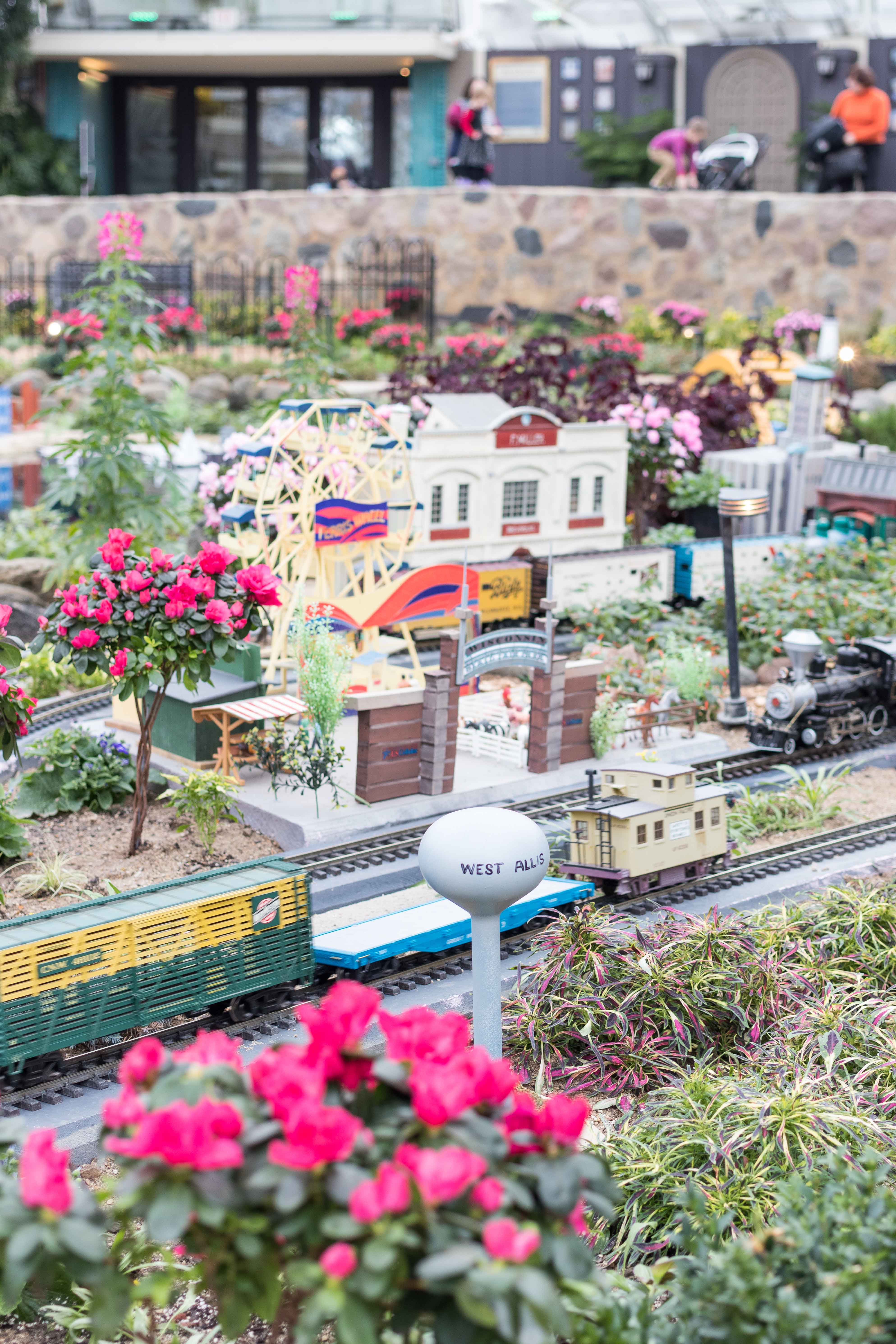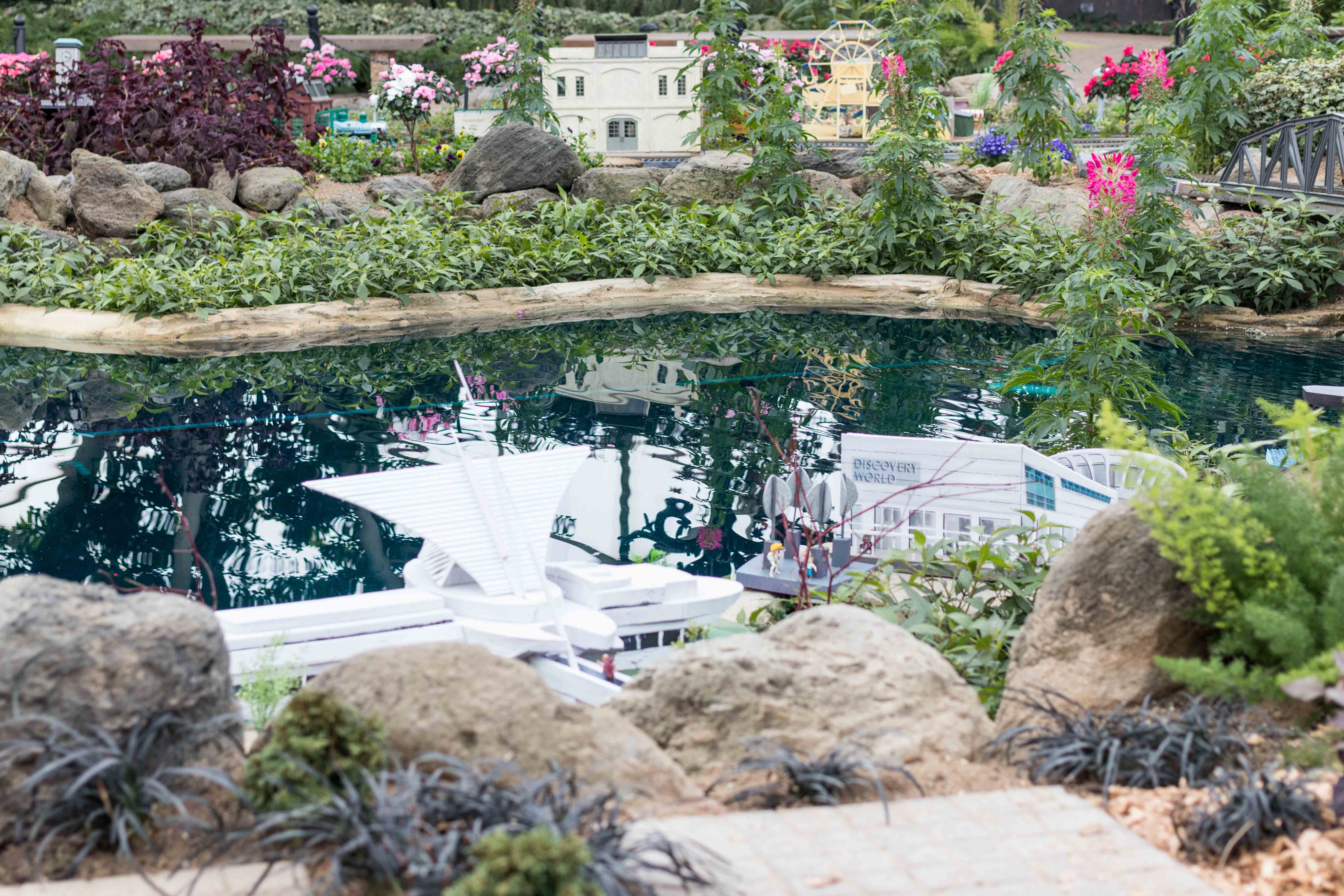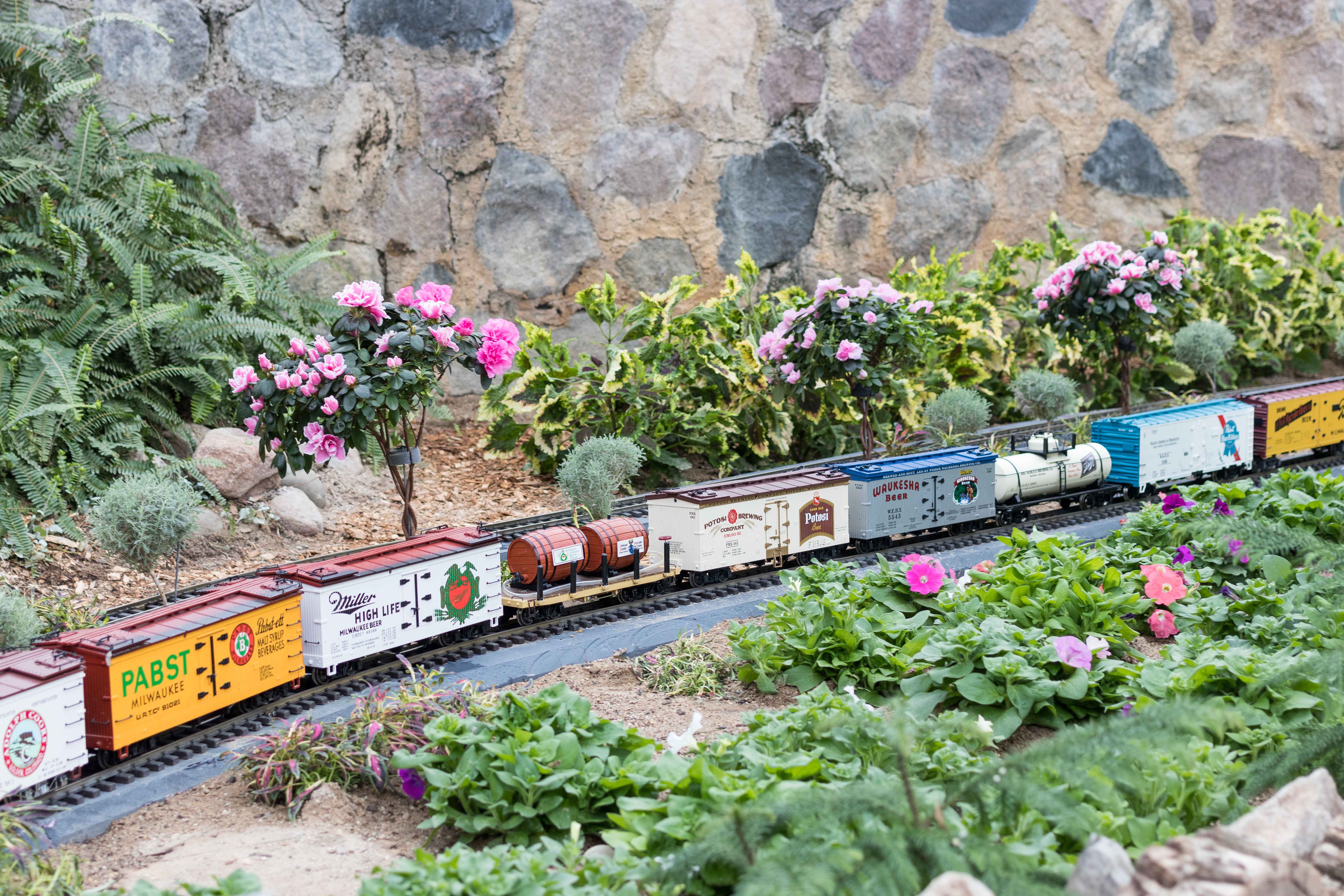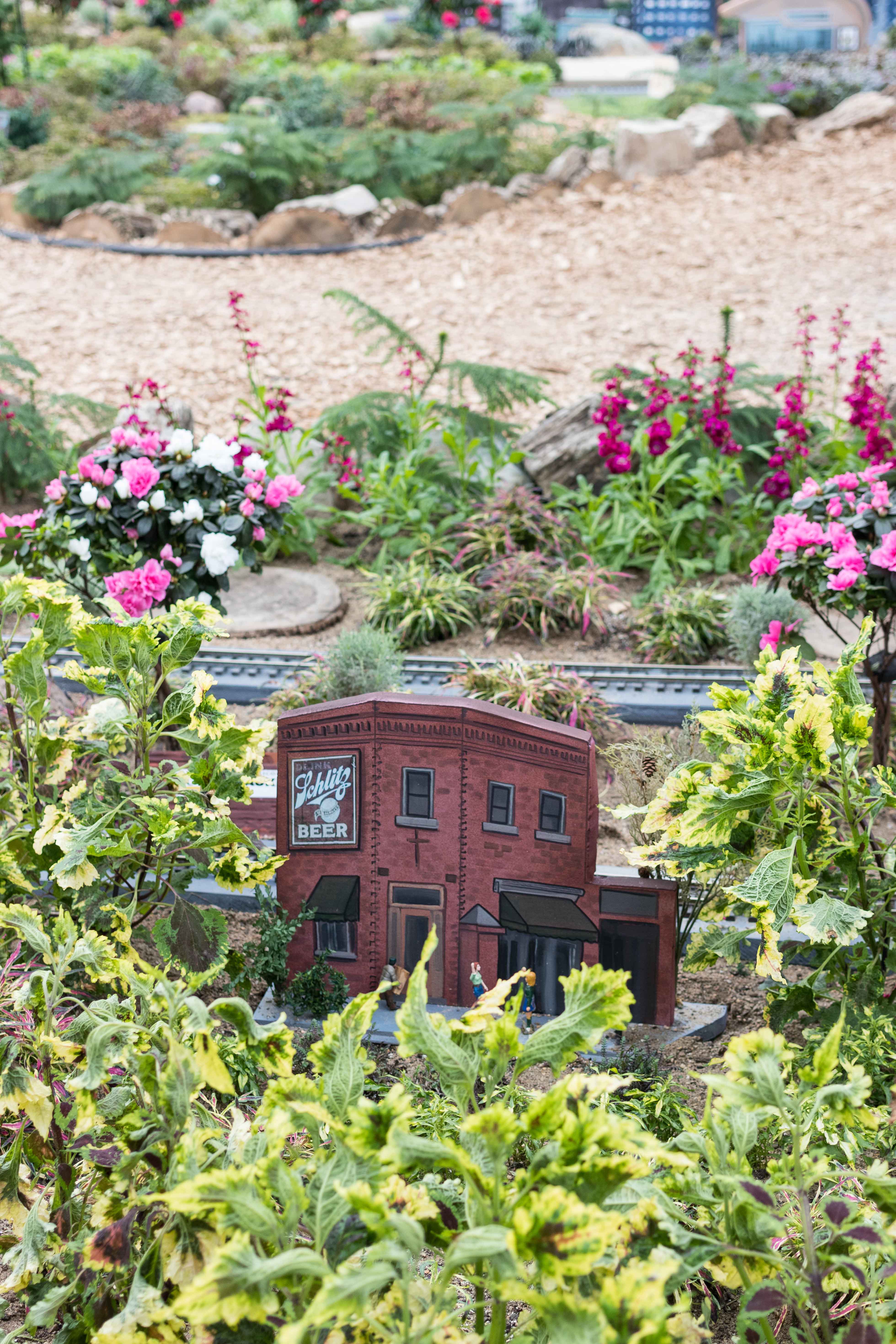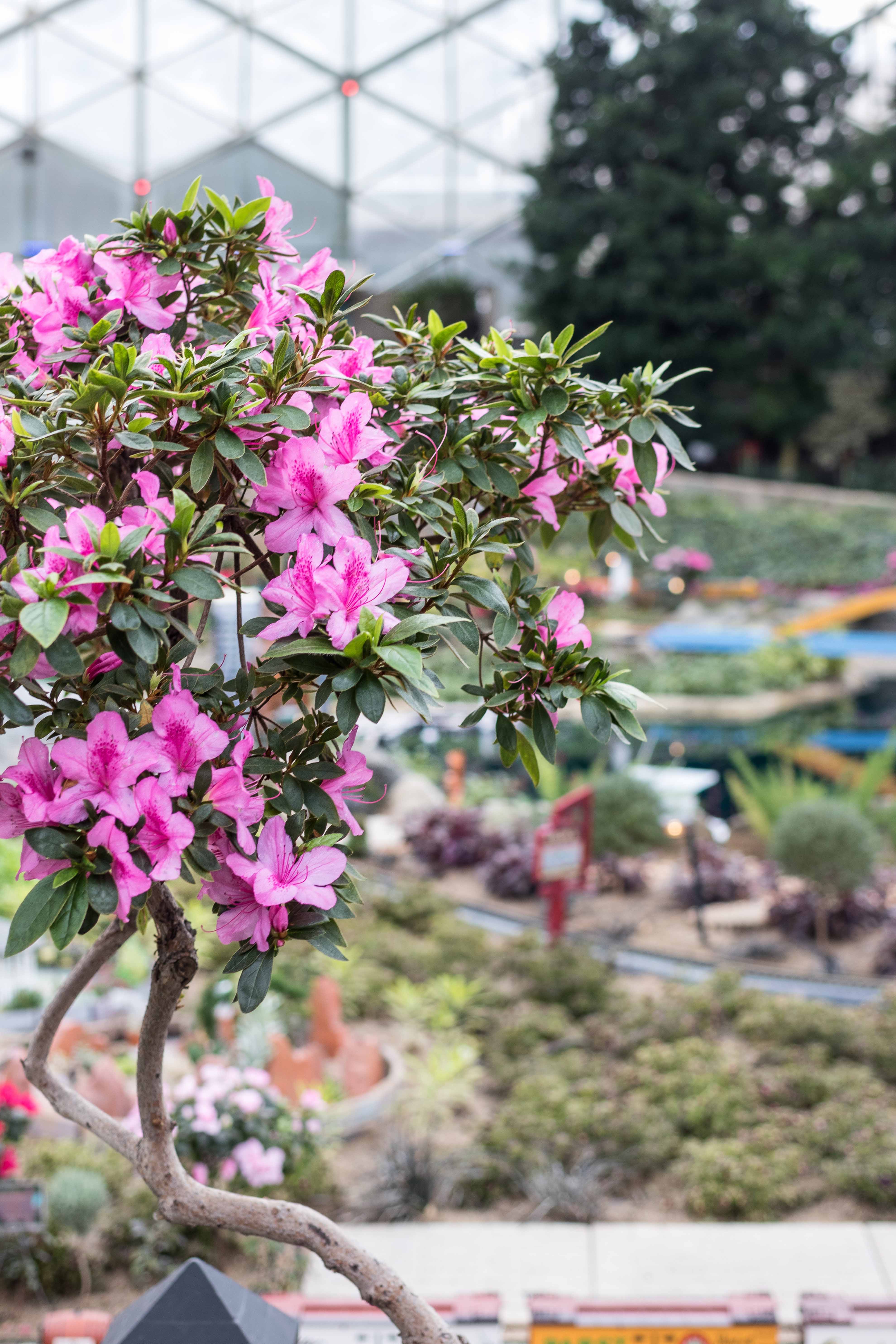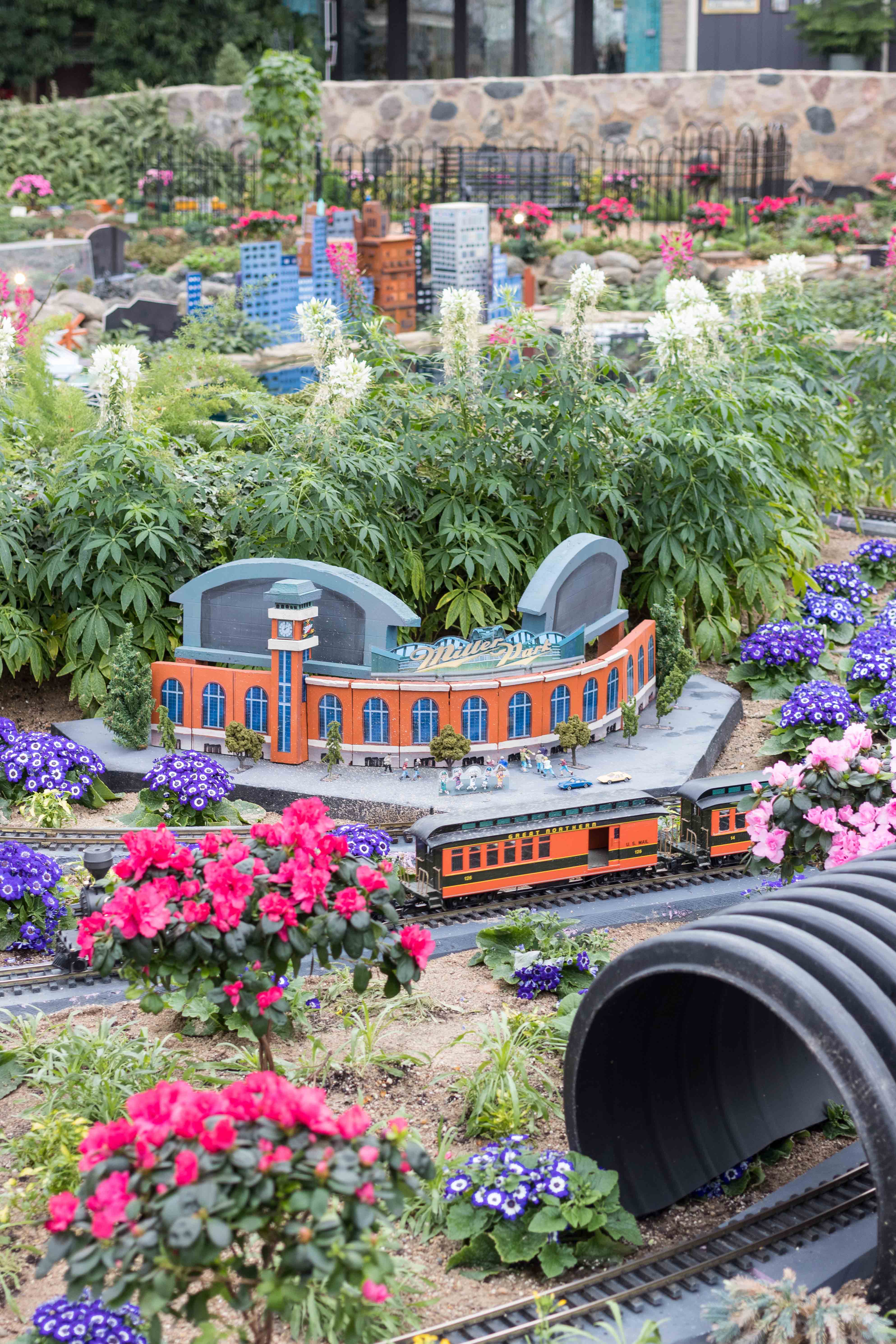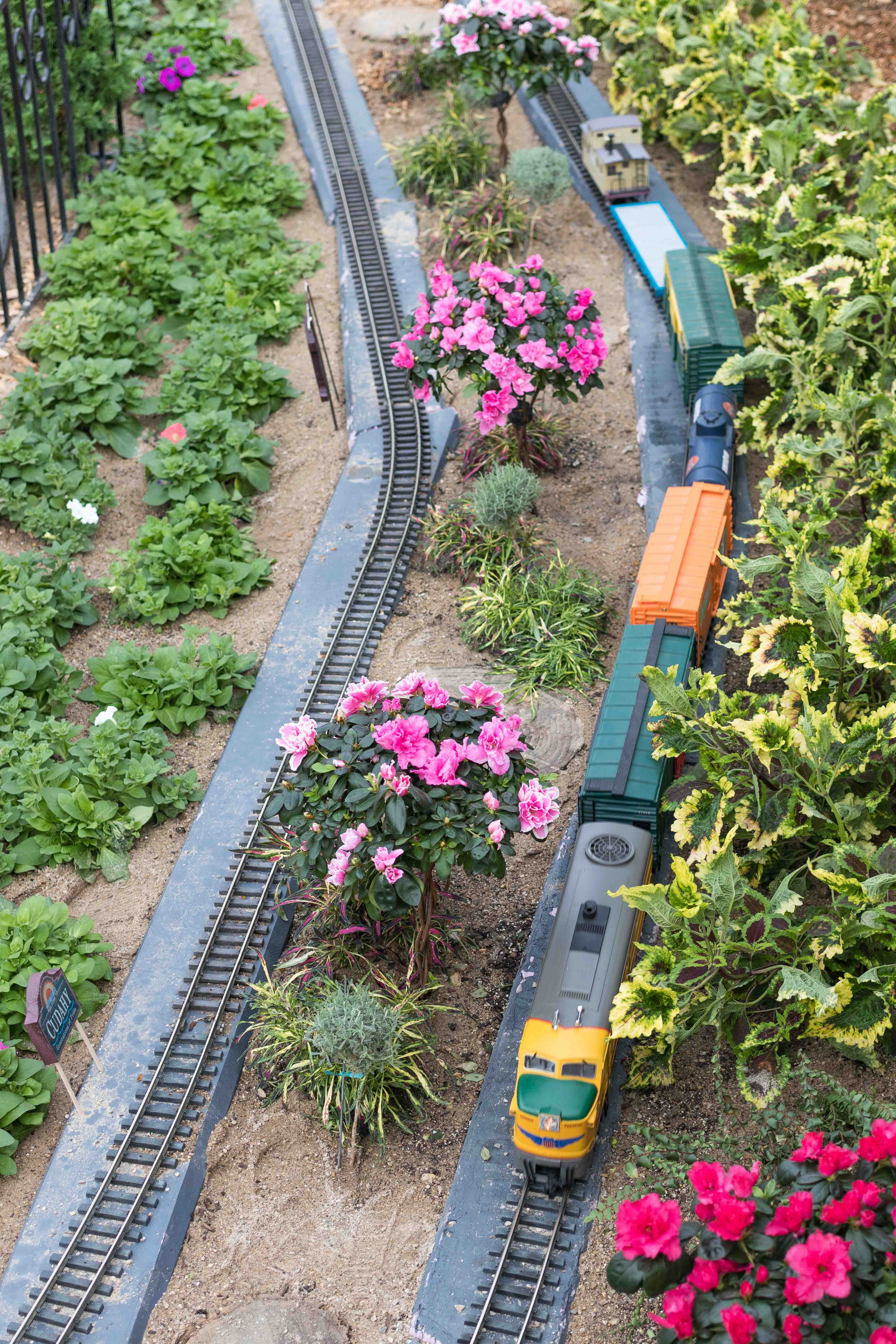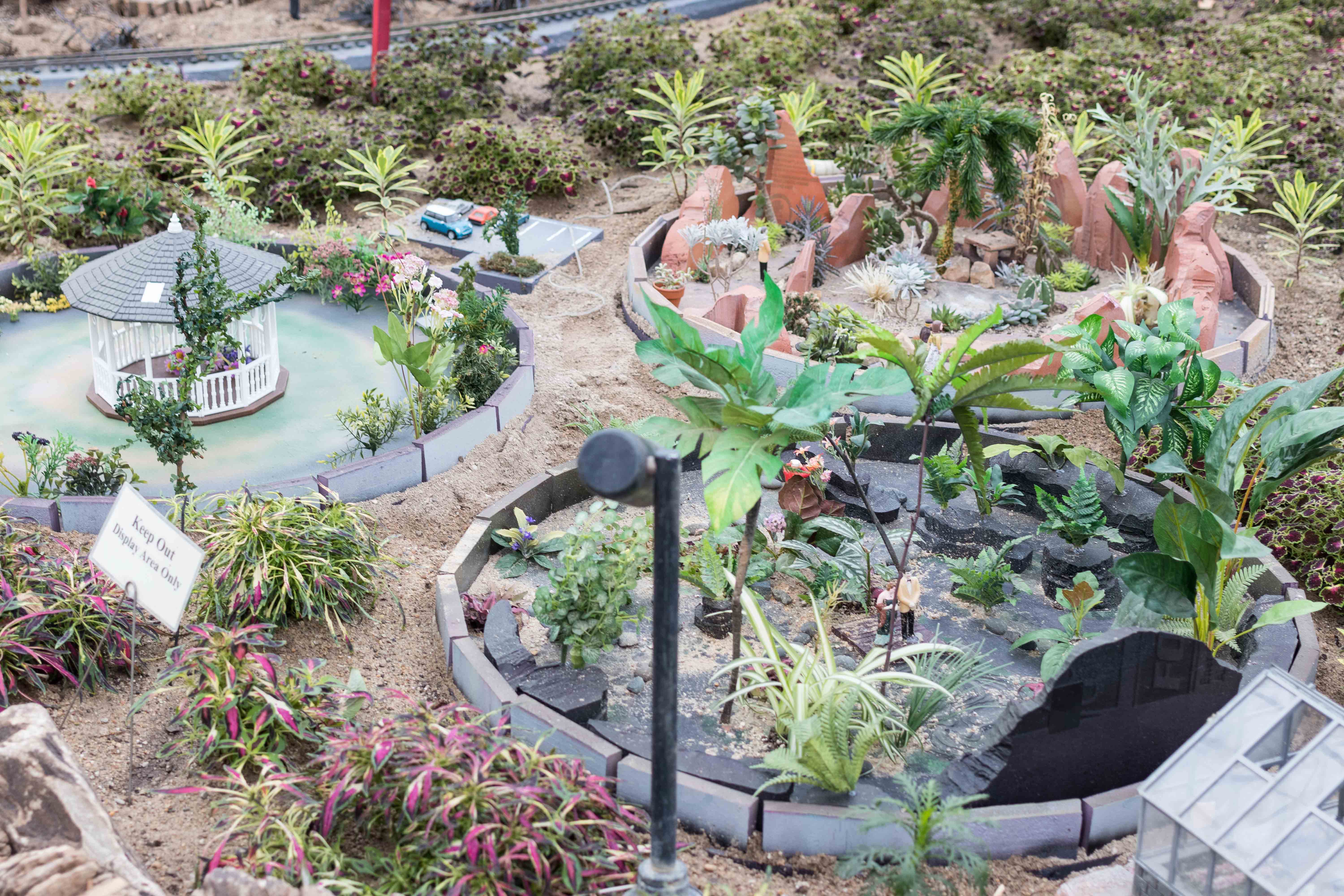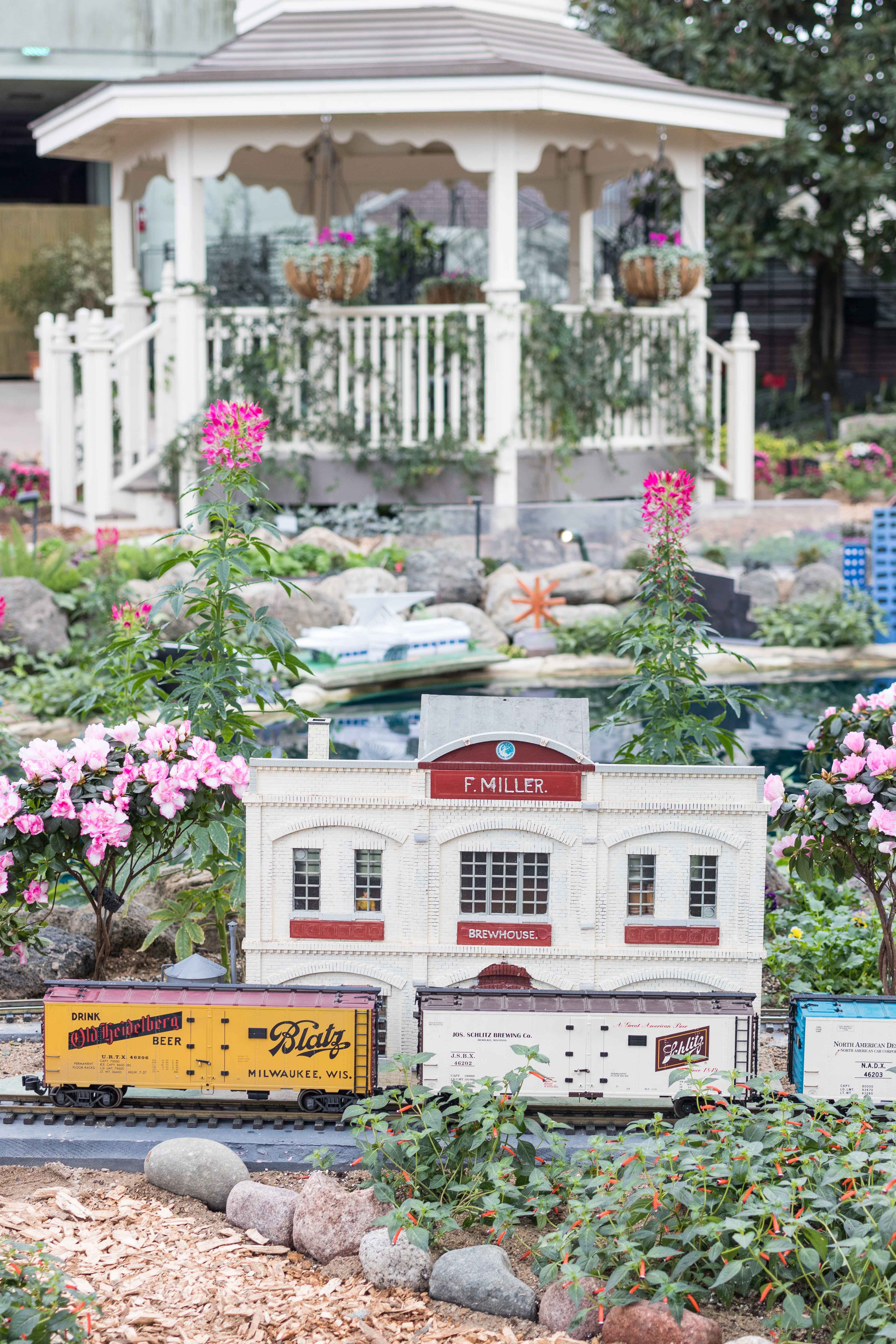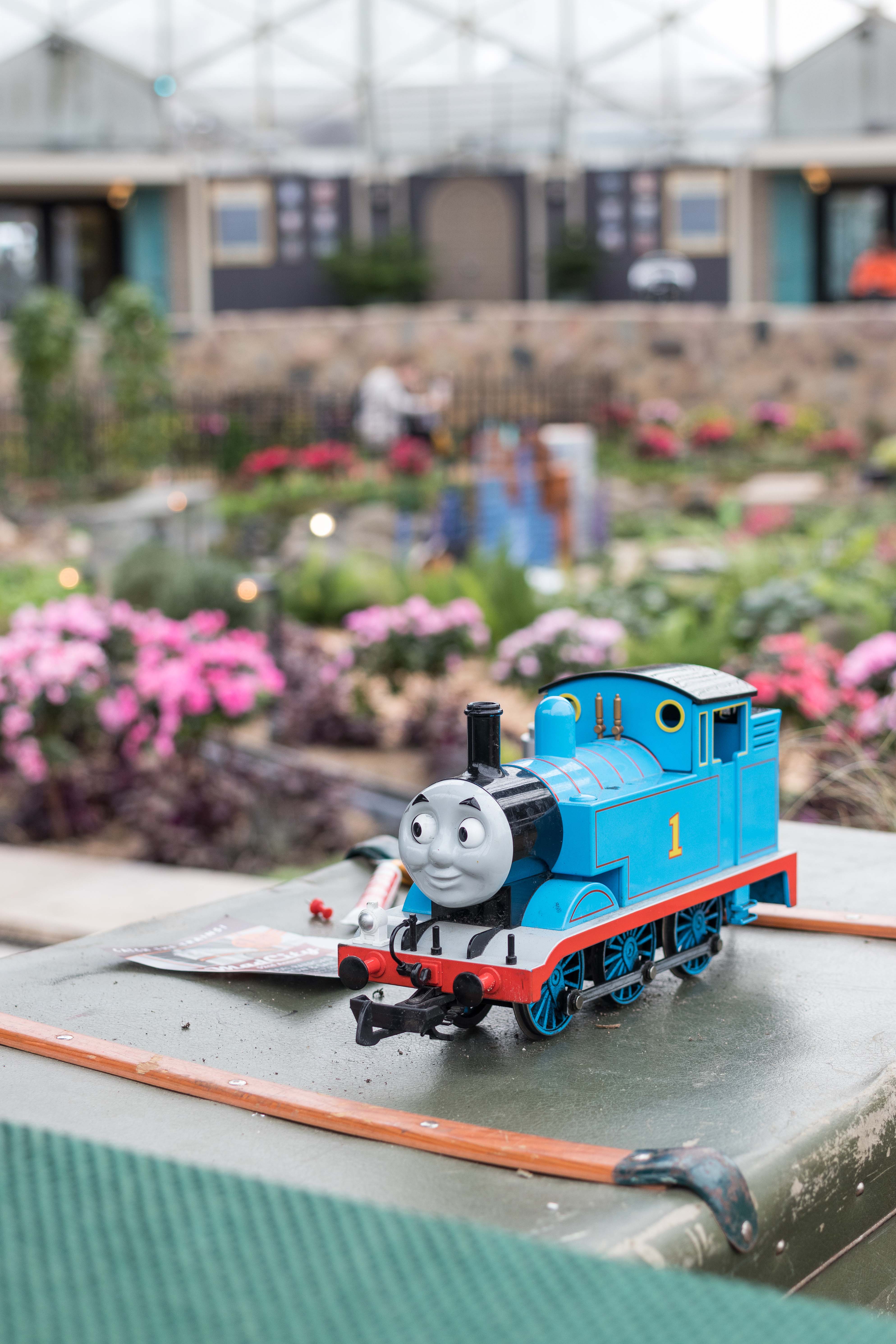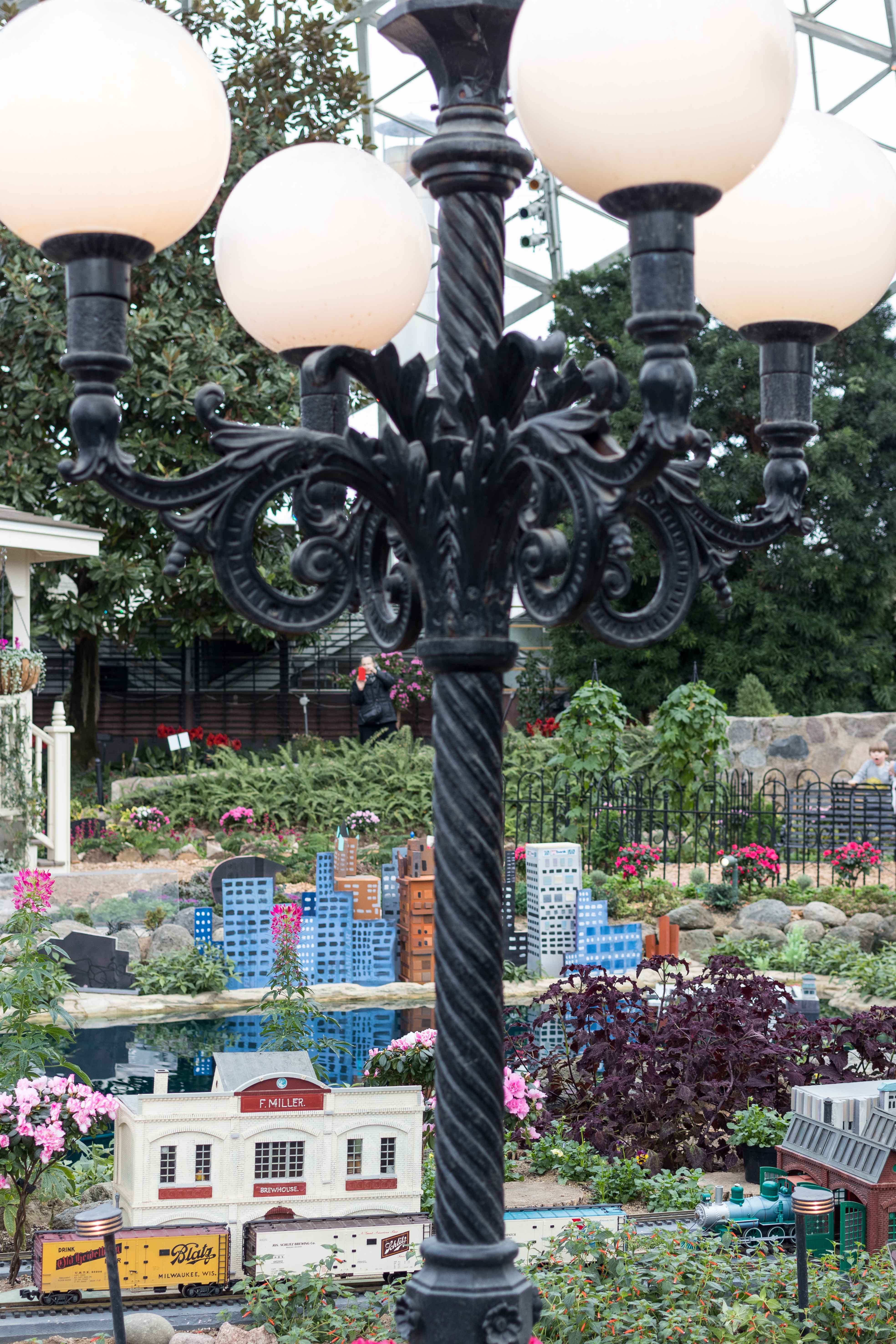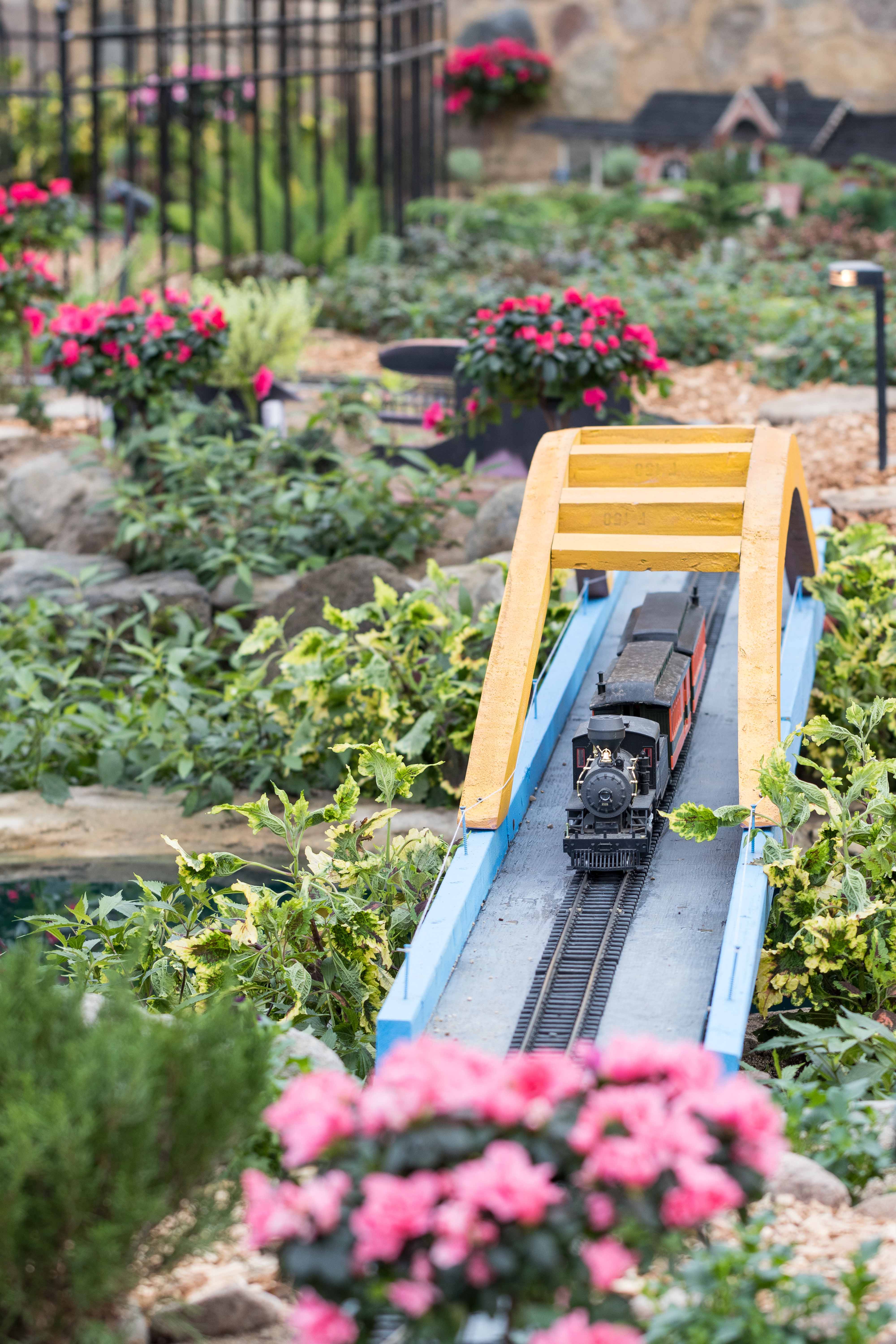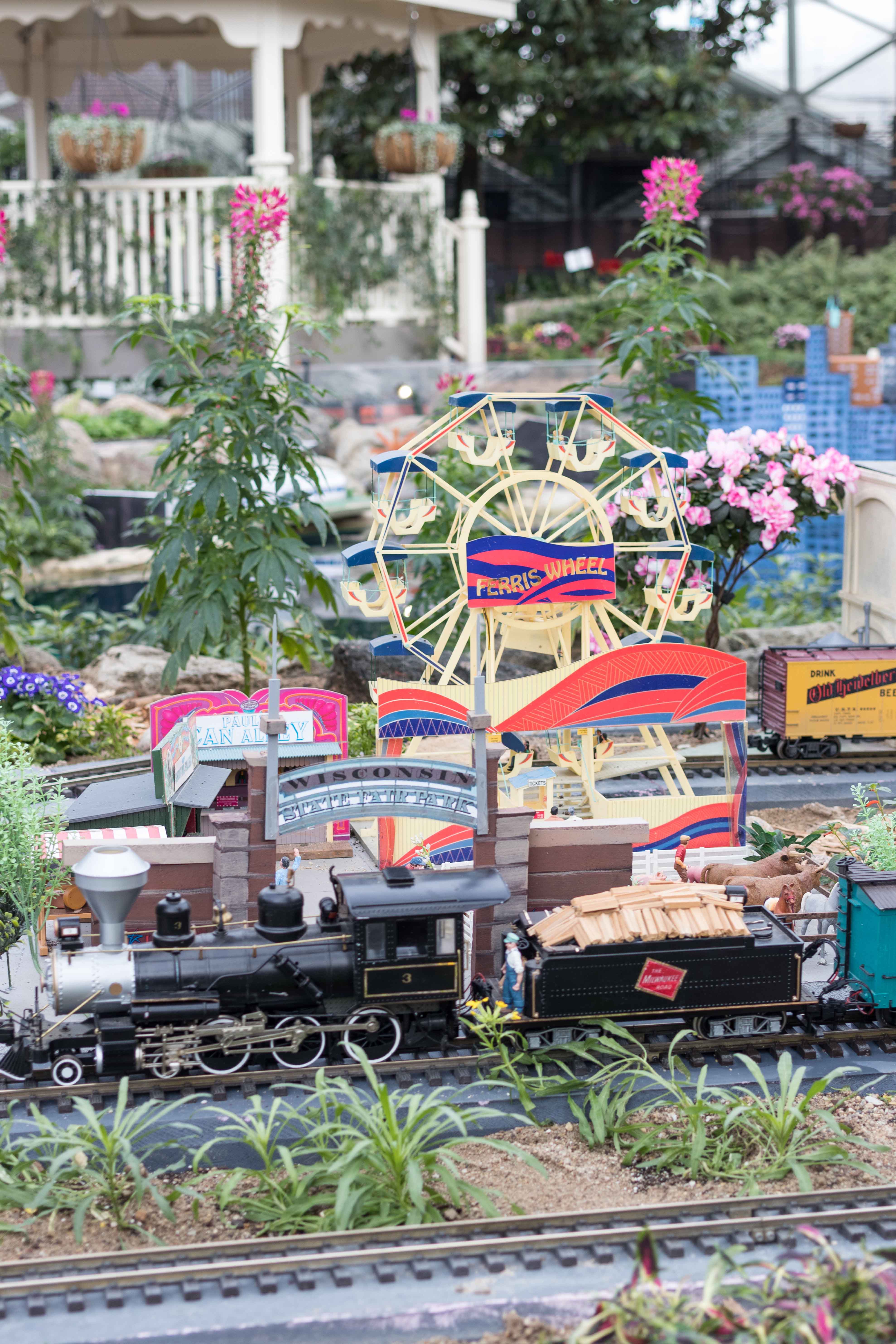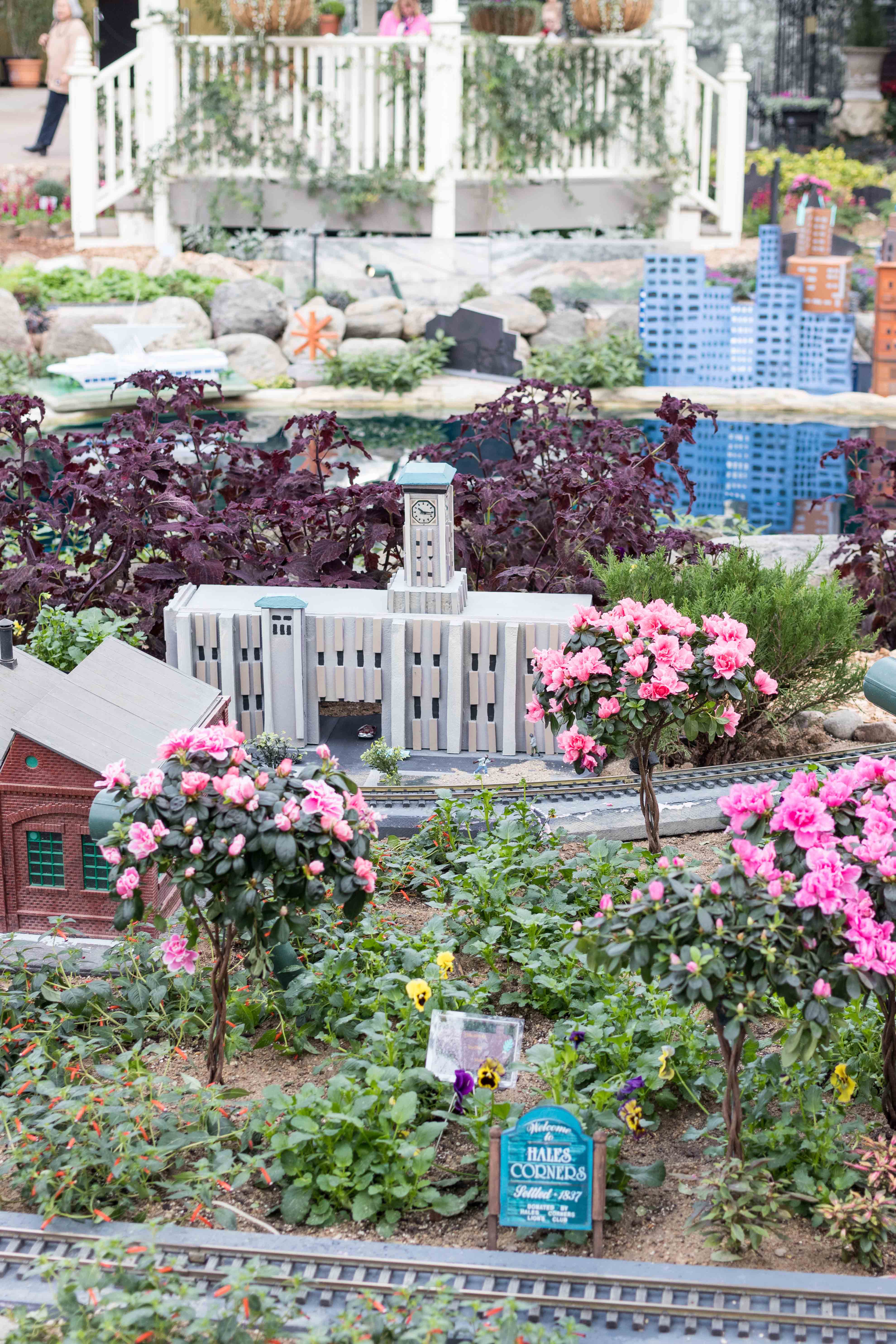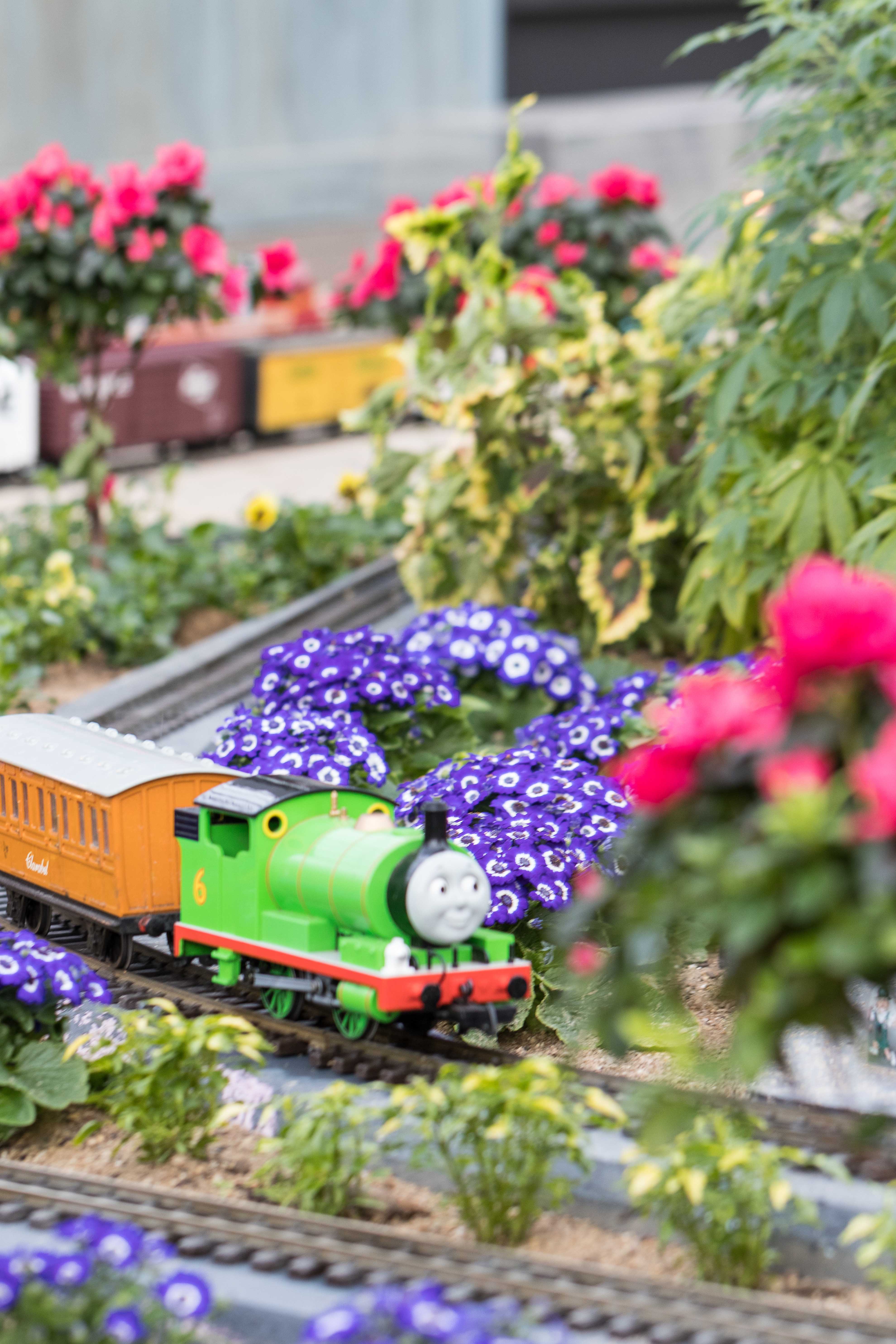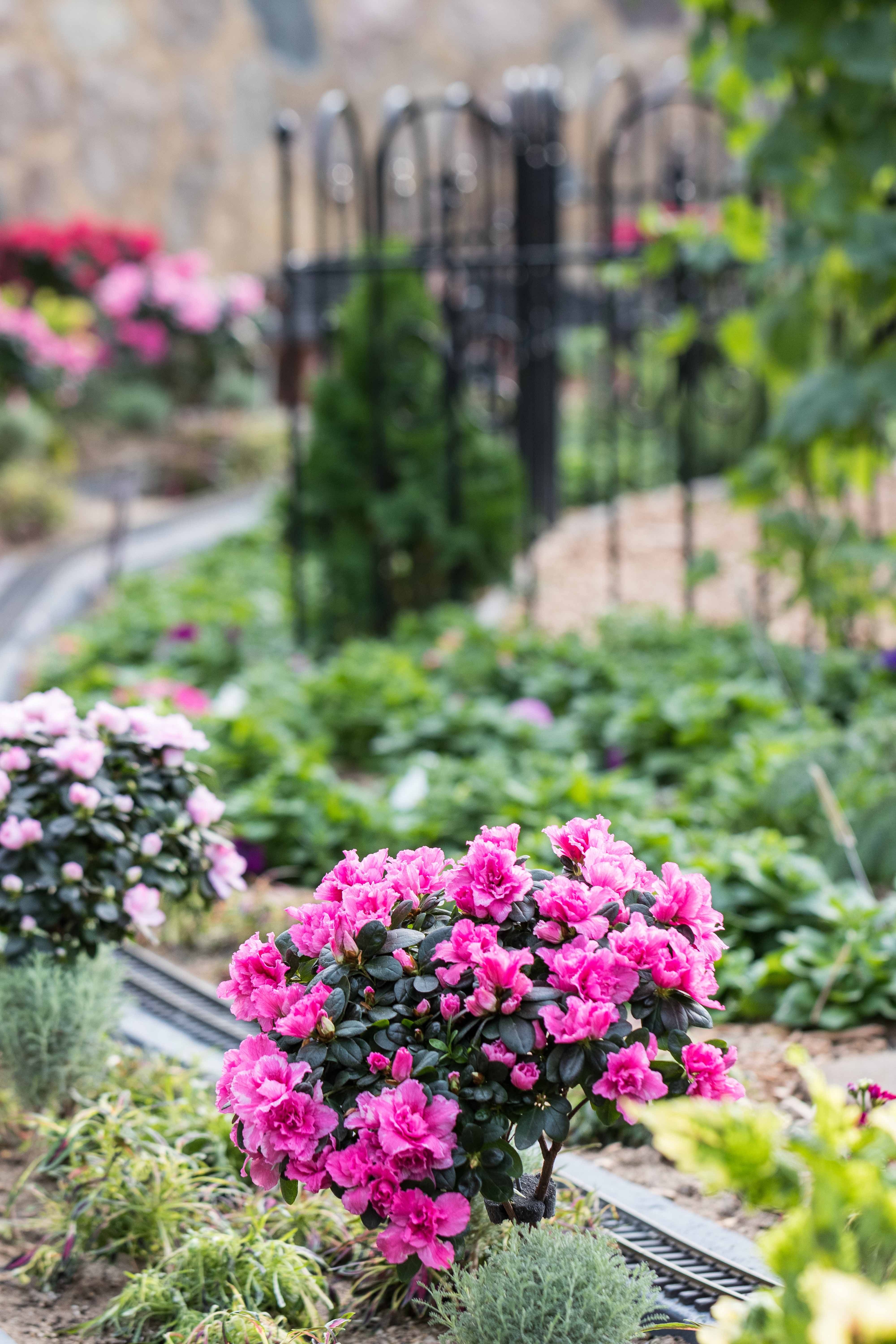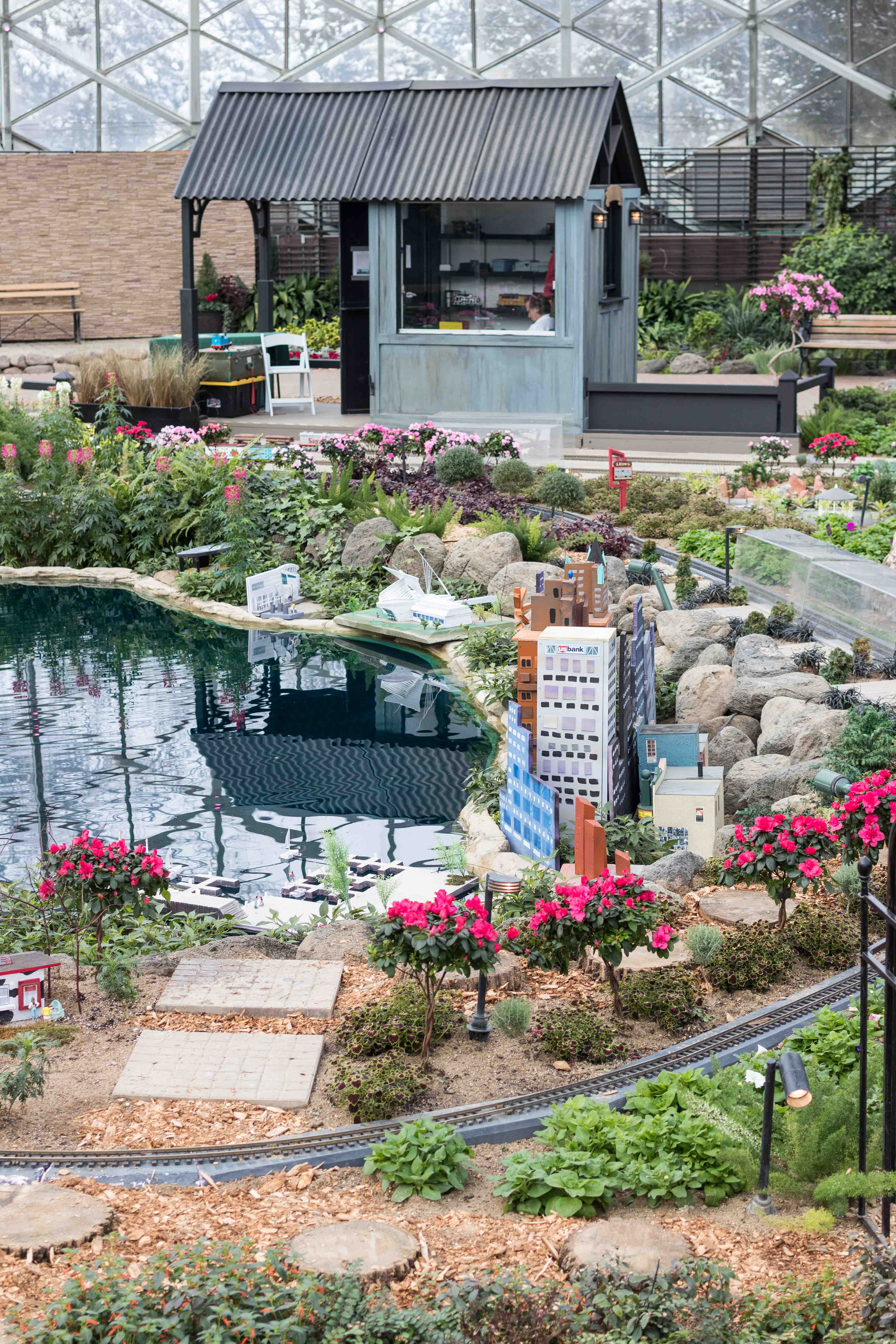 Tommy and I went to Miniature Milwaukee in late January. I purposely delayed publishing this post because I used the outing to take his Valentine's Day pictures, hence the t-shirt he's wearing. And I didn't want to spoil the surprise. Miniature Milwaukee runs through early April. So if you haven't seen it yet, you still have plenty of time.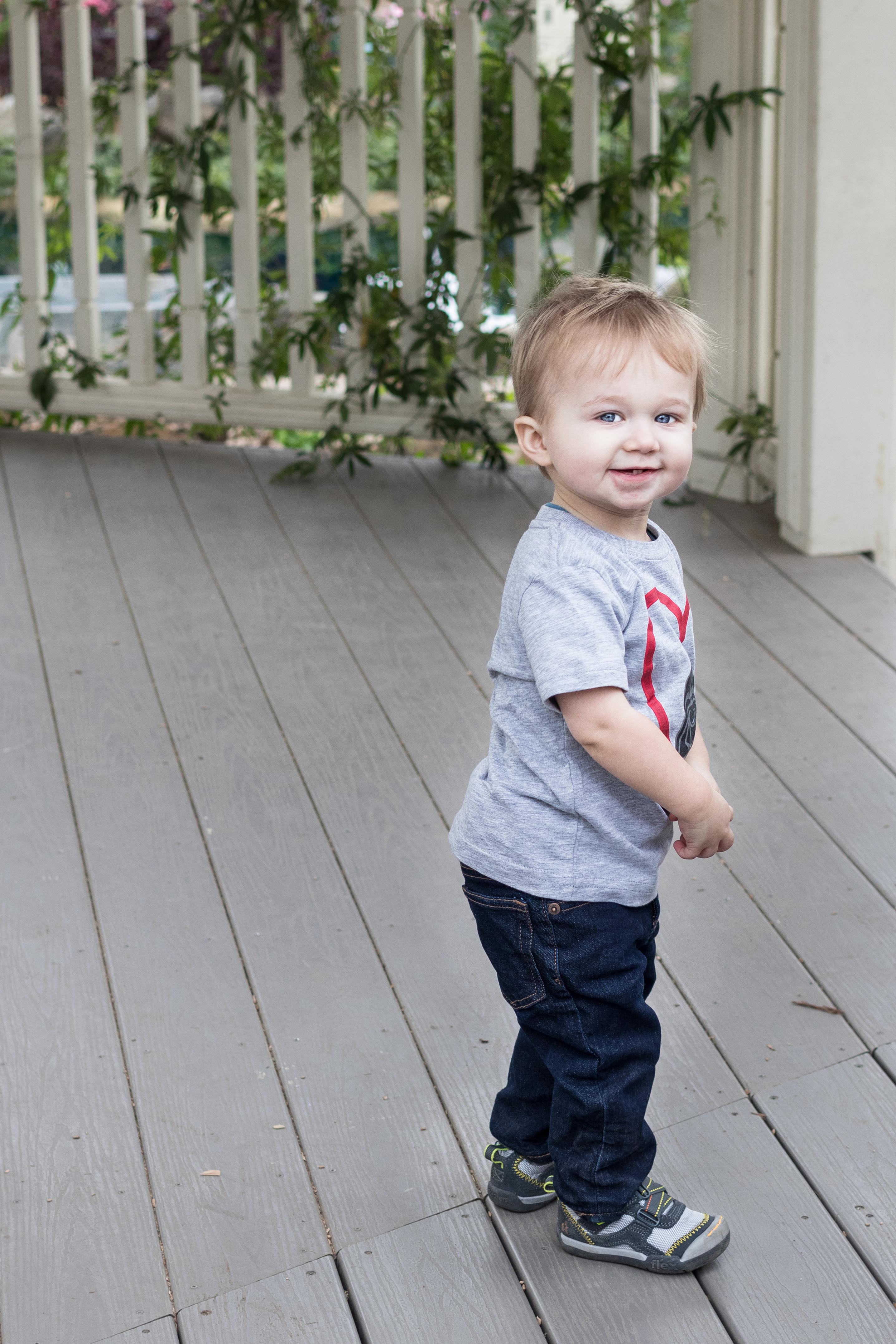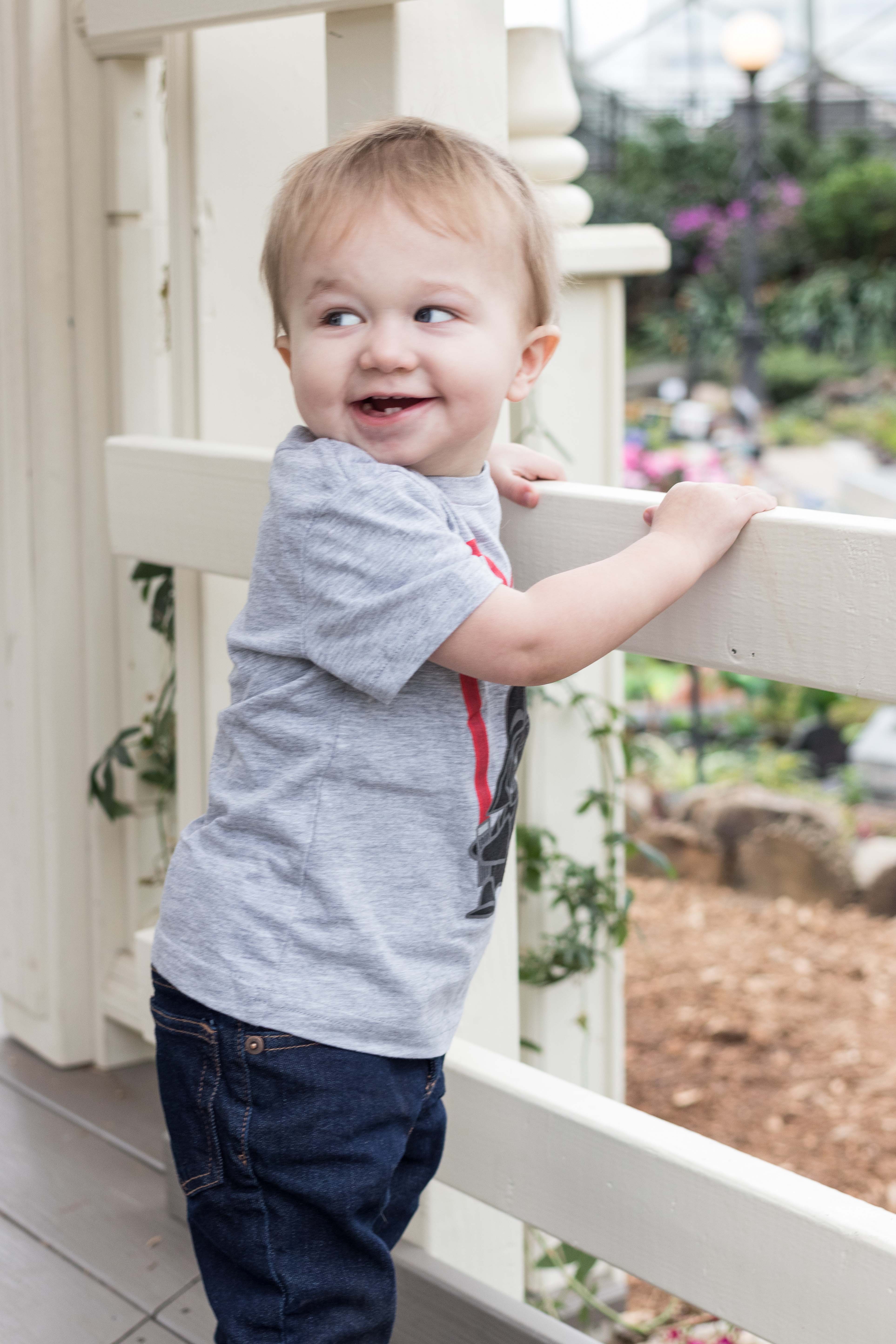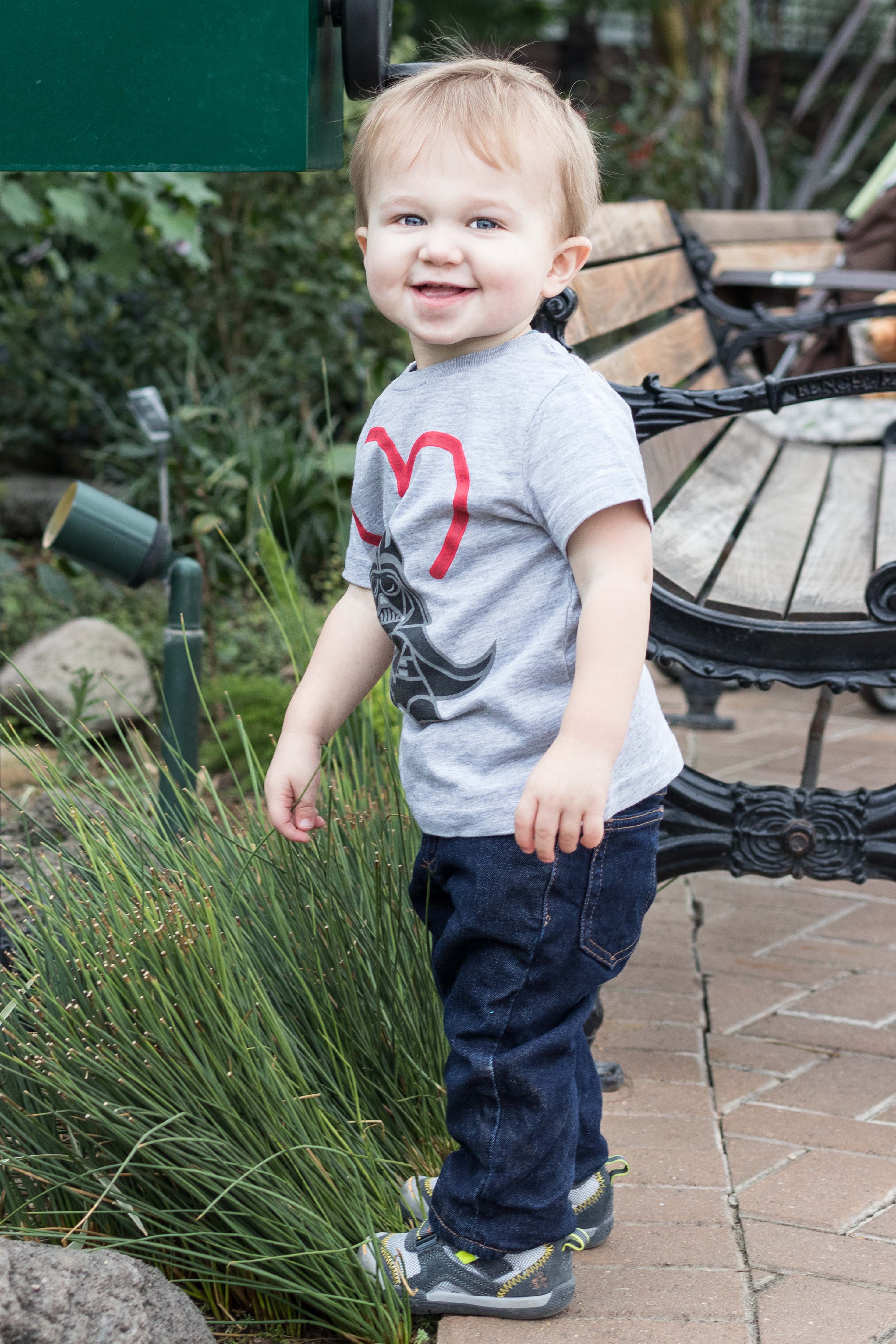 Miniature Milwaukee runs from January 19-April 7, 2019. Make sure to put it on your calendar!
Milwaukee County residents get in free at the Mitchell Park Domes the first Thursday of every month, except major holidays. Consult the website for more details about current hours, admission, and upcoming special events.
Check out past Mitchell Park Domes special exhibits!
For more local happenings, visit the Milwaukee section of my blog.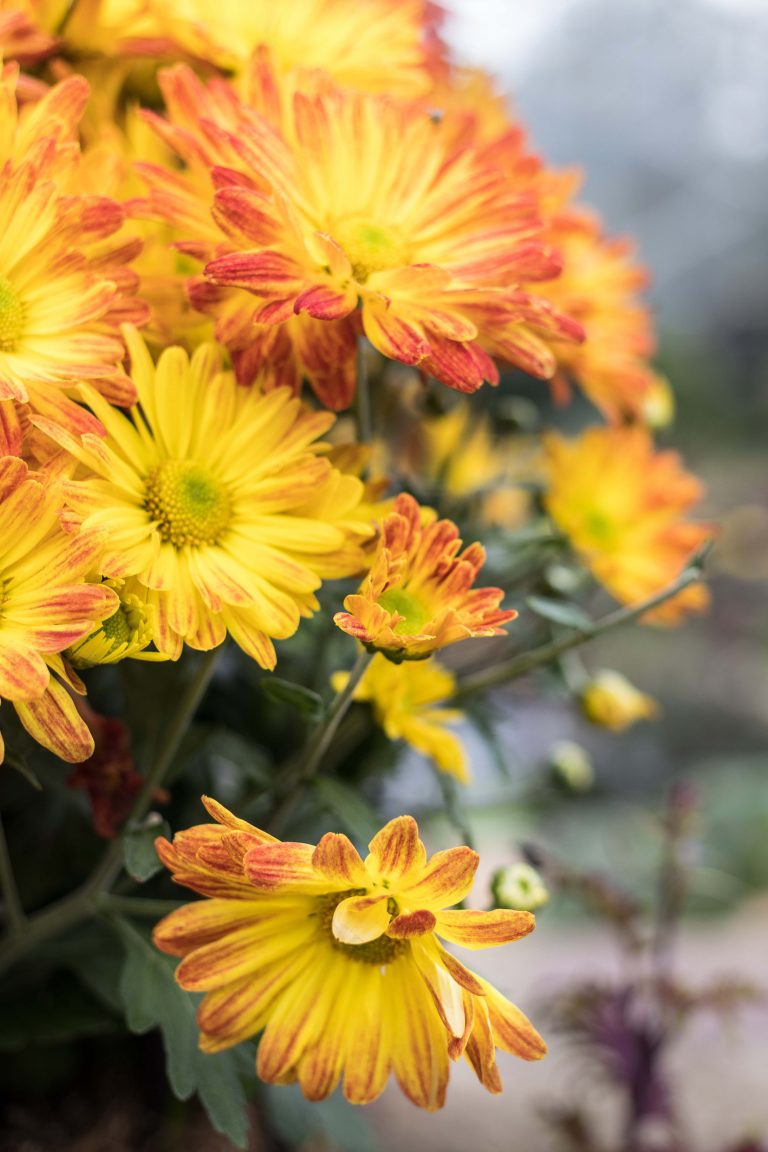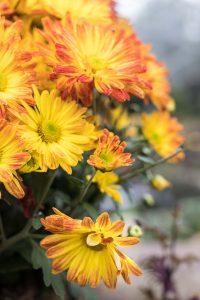 Where the Coleuses Grow Fall Show at the Domes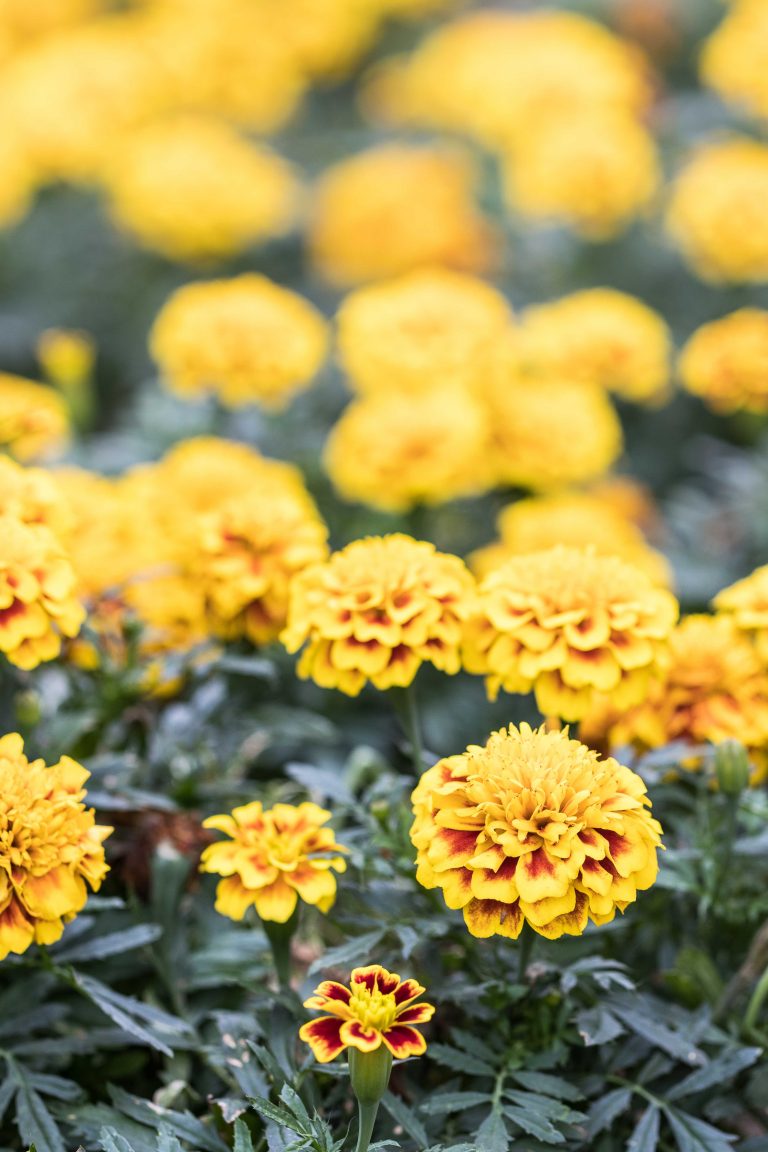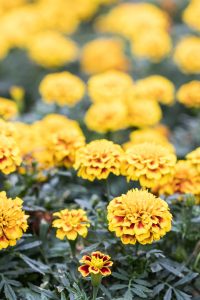 Shakespeare to Bee or Not to Bee Summer Floral Show at the Domes